The global real estate market reached a value of US$ 6,883 billion in 2021. Looking forward, the market is projected to reach a value of US$ 7,806 billion by 2027, exhibiting a CAGR of 1.90% by the end of 2022-2027.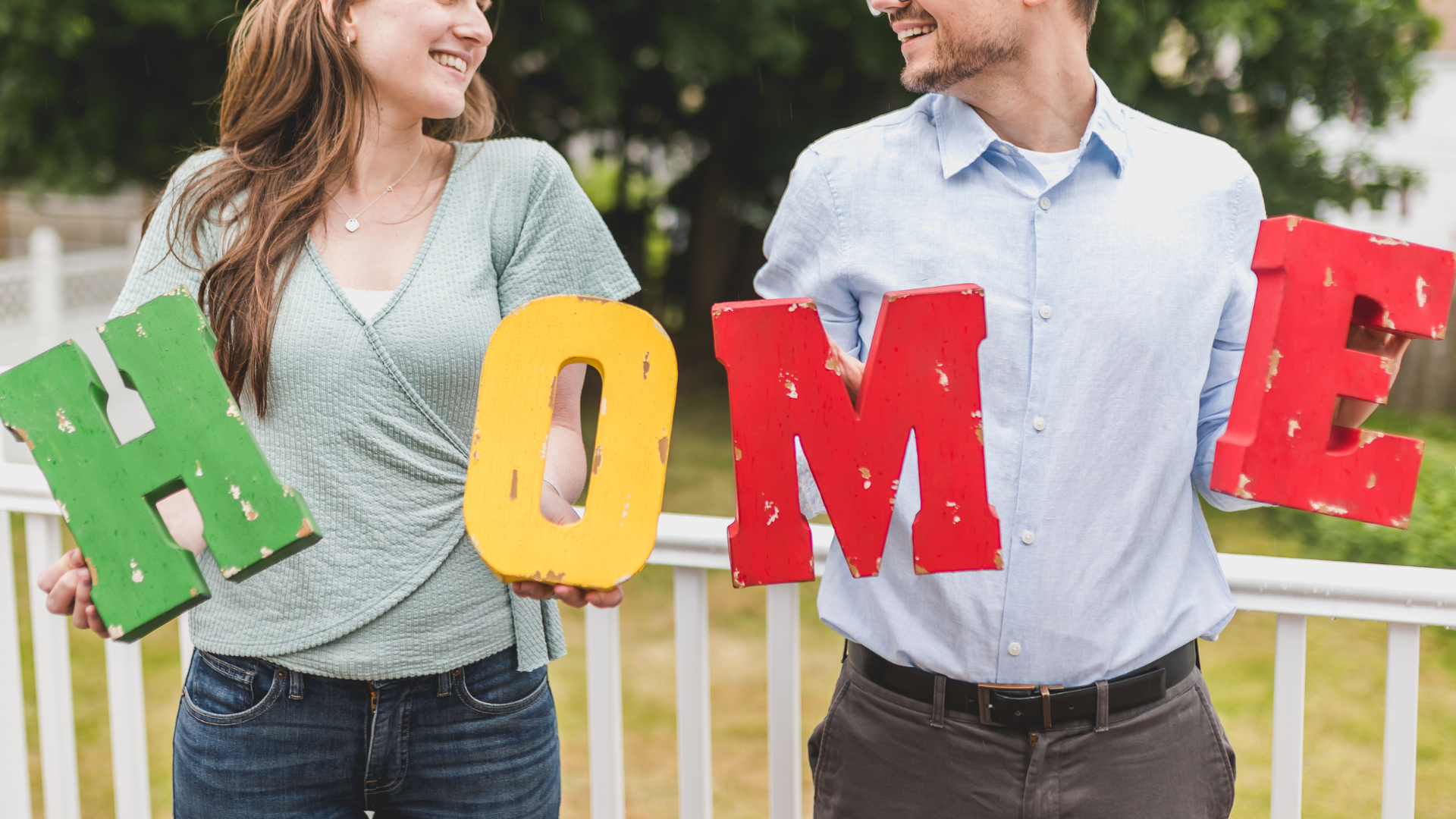 Considering this rapid growth, it is essential for you to ace your business as a real estate business owner.  One way to do it is to adopt an ERP software to automate your business processes and become a top realtor. In this article we will not only discuss what ERP is but everything it has in store for you. So, let's get started!
This article covers the following:
Get Best ERP System With Deskera
Try it for Free Now!
What is Real Estate?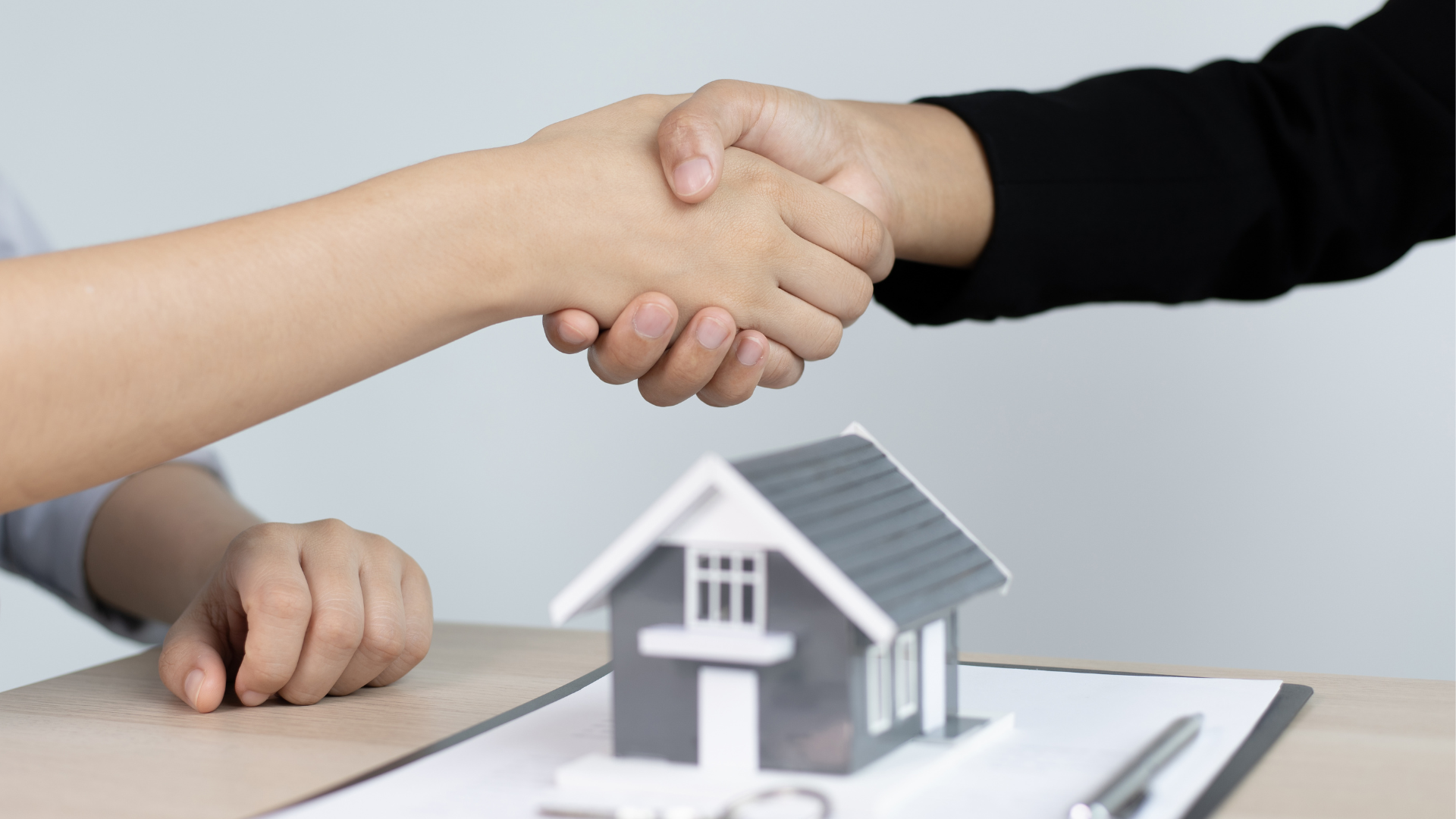 Real estate is real property that consists of land and improvements, which include buildings, fixtures, roads, structures, and utility systems. Property rights give a title of ownership to the land, improvements, and natural resources such as minerals, plants, animals, water, etc.
Types of Real Estate?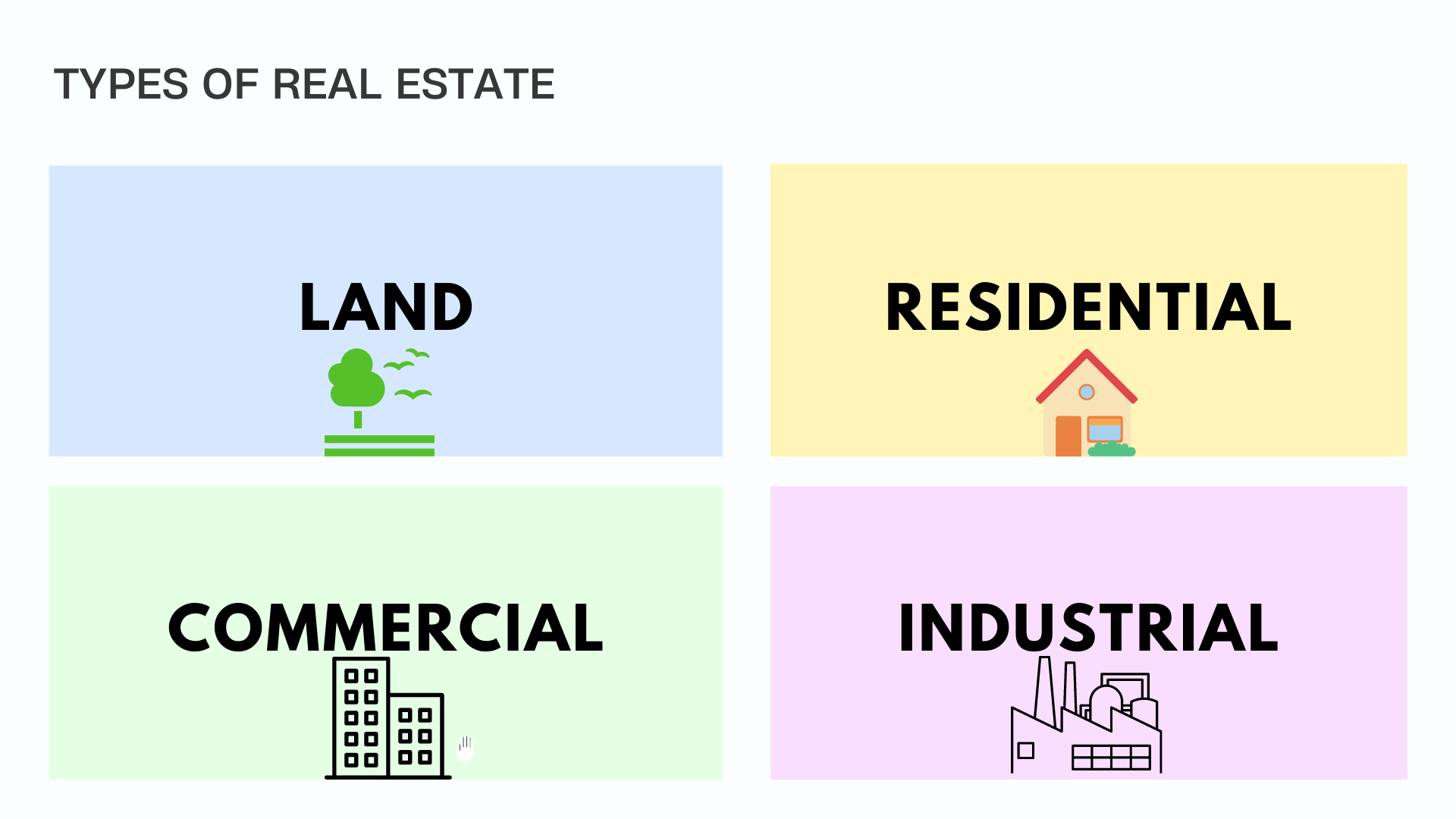 There are four types of real estate:
Land
The land is the baseline for all types of real property. Land typically refers to underdeveloped property and vacant land. Developers acquire land and combine it with other properties called assembly and rezone it so they can increase the density and increase the value of the property.
Residential
Residential real estate consists of housing for individuals, families, or groups of people. This is the most common type of estate and is the asset class that most people are familiar with. Within residential, there are single-family homes, apartments, condominiums, townhouses, and other types of living arrangements.
Commercial
Commercial property refers to land and buildings that are used by businesses to carry out their operations. Examples include shopping malls, individual stores, office buildings, parking lots, medical centers, and hotels.
Industrial
Industrial real estate refers to land and buildings that are used by industrial businesses for activities such as factories, mechanical productions, research and development, construction, transportation, logistics, and warehousing.
What are the Various Functions of a Real Estate Industry?
Development
Real estate development is a process that involves the purchase of raw land, rezoning, construction and renovation of buildings, and sale or lease of the finished product to end users.
Developers earn a profit by adding value to the land (creating buildings or improvements, rezoning, etc.) and taking the risk of financing a project. Development firms create a new product, which can be thought of as the "primary market" or generation of new inventory.
Sales and Marketing
Sales and marketing firms work with developers to sell the buildings and units they create. These firms earn a commission for creating all marketing material and using their sales agents to sell the inventory of completed units. These firms typically focus on new units.
Brokerage
A real estate brokerage is a firm that employs a team of real estate agents (realtors) who help facilitate a transaction between the buyers and sellers of property. Their job is to represent either party and help them achieve a purchase or sale with the best possible terms.
Property Management
Property management firms help real estate owners rent out the units in their buildings. Their jobs include collecting rent, showing units, fixing deficiencies, performing repairs, and managing tenants. They charge a fee, typically a percentage of the rent, to property owners.
Real Estate Lending
Lenders play a major role in the industry as virtually all properties and developments use leverage (debt) to finance their business. Lenders can include banks, credit unions, private lenders, and government institutions.
Professional Services
There are a variety of real estate professionals who work in the industry and help make it function. The most common examples (other than the ones listed above) are accountants, lawyers, interior designers, stagers, general contractors, construction workers, and tradespeople.
What are Some of the Duties of a Real Estate Agent?
Real estate agents work with clients to help them buy, sell or rent real estate, including office buildings, houses, and land.
Administrative:
Answer phone calls and emails
Schedule appointments and showings
Update property listings
Draft and deliver documents
Order supplies
Research:
Perform real estate market analysis
Stay current with real estate markets, trends, and best practices
Search open listings to find properties
Marketing:
Create and distribute promotional material
Manage their online and social media presence
Network with potential clients and local businesses
Run advertising campaigns
Build a blog or website
Here is a list of things that a real estate agent does differently when selling real estate properties.
Prepare comparative market research analysis to establish a realistic asking price (beyond what an online estimator can do)
Identify which assets are a property's top selling points for that neighborhood, plus pinpoint the best places to invest money in improvements
Stage the property to make it appealing to buyers
Photograph the property, inside and out
List the property on the local Multiple Listing Service (MLS)
Advertise real estate properties to gain the attention of prospective buyers
Supervise and/or schedule property showings and open house events
Draft and prepare documents, such as offers, contracts, and closing statements
Communicate with appraisers, escrow companies, lenders, and home inspectors
Here is a list of things that a real estate agent does when working with buyers:
Coordinate and oversee open houses
Arrange meetings with prospective buyers
Interview buyers to understand what they're looking for in a new property
Schedule property showings
Coordinate appraisals and inspections
Negotiate property repair requests and offers on behalf of the buyer
Draft and review documents and contracts
Guide buyer through the closing process
What are the Challenges in the Real Estate Industry?
Here is a list of challenges that are faced by real estate business owners:
Poor Sales Process
The real estate sales process consists of many stages, from listing a house to closing the sale. To have a clear view of your sales process, every realtor needs to establish a solid sales process that they must follow to keep it organized.
Untraceable Sales
Not knowing where the deal stands can affect your bottom line. If the deal takes too long to close, you must act upon it immediately and push it towards closure. Likewise, when you have a hot lead, you must put more effort into turning them into customers.
Lack of Technology
Are you still following the traditional method of listing properties in magazines and newspapers? As much beneficial as that is, technology has grown by leaps and bounds in the past few decades.
If you're not leveraging technology for your business's growth, your competitors will gain an edge over you and attract more leads their way.
Failing to Leverage on Referrals
If you were a customer looking to buy a property, would you rather ask your known one about their experience with a certain realtor or rely on a website? We're assuming that most buyers would trust their friends or family more.
Real estate markets mainly run on referrals; 25% of agents generate more than 50% of their revenue through only referrals! Shocking, right? It becomes difficult to get more leads when a realtor doesn't have clients backing his work and referring to others.
Confusing Real Estate Laws
Handling properties, selling them, or renting them comes with many responsibilities. Buying and selling of land consist of numerous rules that the government determines.
As a real estate agent, you must abide by the real estate agent laws that consist of confidentiality, making the buyer aware of any default in the property, and so on. The transaction between a realtor and a buyer must have transparency to benefit both parties.
Complicated Manual Tasks
Keeping track of all your back-office tasks can be a hassle. If you have recently started a real estate business and think you've got plenty of time on your hand, you might want to rethink your decision.
The real estate industry is hectic; you need to stay on your toes all the time to capture more leads in the market. So, you can't stay relaxed, thinking the leads will come straight to you just because you have a website.
Lack of Online Presence
With more and more Millennials and Gen Z investing in real estate, realtors have considered their preferences. This generation wants everything online; from shopping to acquiring services, everything is just a click away.
Therefore, an increase in online real estate agents has boosted the competition. And if you want to keep growing your business, you must stay on level with others.
Managing Paperwork
If you don't want to get lost in a pile of paperwork, you need to form a proper workflow. Managing the paperwork of every property and client can take a toll on you and consume most of your time. In fact, this can also hamper your overall productivity at work.
Difficulty in Finalizing Pricing Point
Every seller or buyer has different prices in mind when they come to a realtor. And when their price doesn't match your offer value, clashes are bound to happen. A realtor considers the location, market value, competitors, and closing costs before finalizing the price.
On the other hand, sellers usually compare their prices to the neighborhood's house, making it a difference between parties.
Calculating Taxes and Other Deductibles
This is one of the essential stages of selling any real estate property. Many realtors find it challenging to miss out on certain taxes or deductibles before quoting a price. And the difference between offered price and the final cost creates trust issues among the client and real estate agent.
Title issues
Another common real estate problem is title issues, making the title transfer difficult. The reason for this could be anything from illegal deeds, forgeries, unknown liens, and undiscovered wills to errors in public records.
Traditional Processes
Algorithm updates, data security, privacy policies, marketing automation, SEO best practices, SMART home technology – stop me whenever you like! Today's agent has to be as savvy at using technology as they do at prospecting.
Brokerages and teams, in particular, must keep pace with new trends and updates to technology regularly. Purchasing the wrong CRM, errors with a transactional app, or transferring domains to a new server can quickly spiral into expensive problems that set you back for months.
Time-Consuming Process
Before you start, think about how much time you are going to give your real estate business. Keeping that in mind, you have to do lots of research, visit the properties, and make your assessments.
At this point, you can hire a real estate agent, but the process can take longer than you expect because the agent will be continuously communicating requests and seeking your approval.
What is ERP?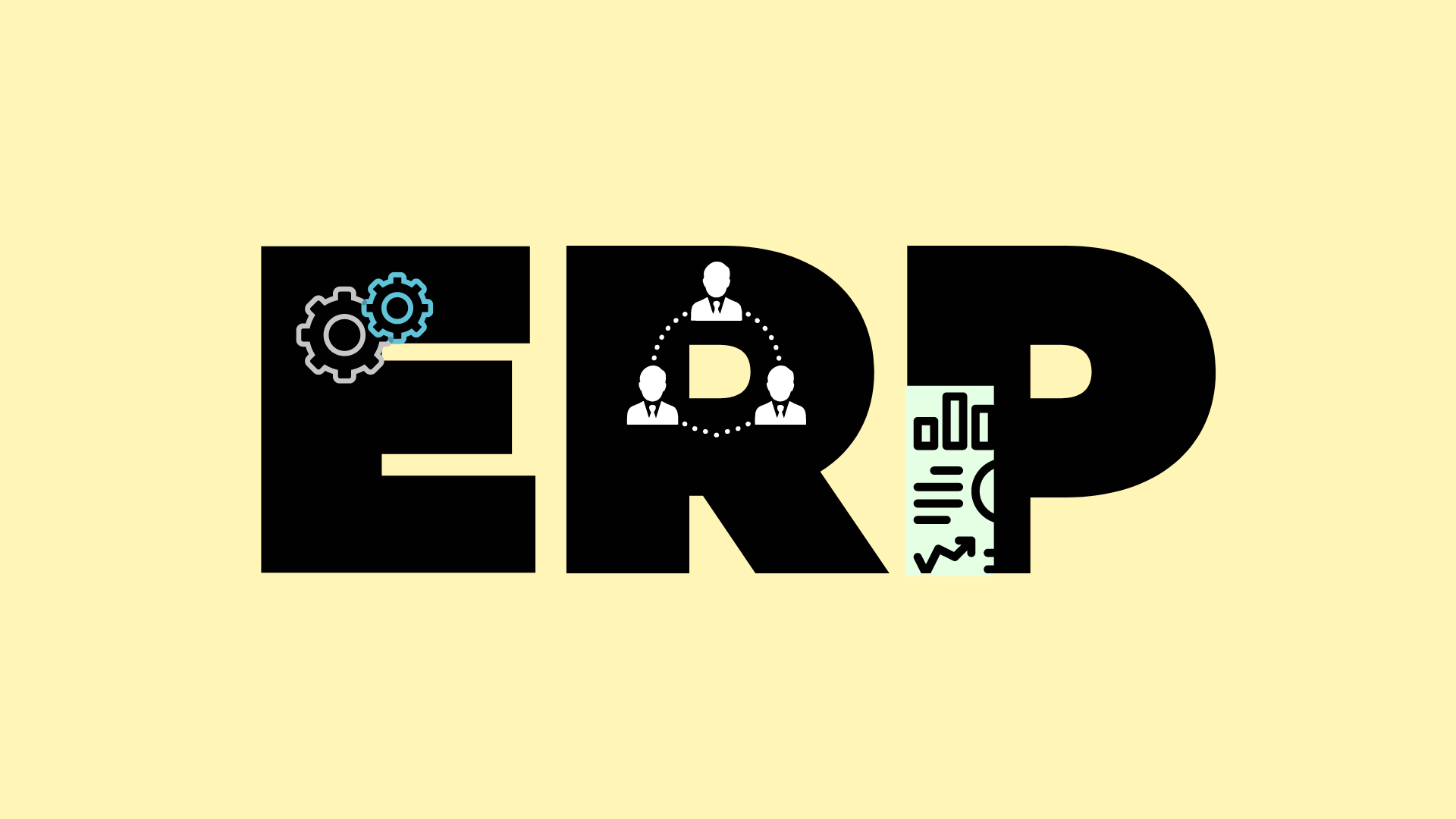 Enterprise Resource Planning (ERP) is a type of software organizations use to manage day-to-day business activities such as accounting, procurement, project management, risk management, compliance, and supply chain operations.
A complete ERP suite also includes enterprise performance management and software that helps plan, budget, predict, and report on an organization's financial results. Sounds like quite a software for your business.
Let's find out some major reasons why you need an ERP for your real estate business. To figure out what you need to change about your business, carry out an as-is process analysis.
What is As-Is Process Analysis?
An as-is process analysis or current state analysis is a process management strategy that identifies and evaluates a business's current processes. It not only helps you spot the loopholes in your current system but offers an opportunity to improve your business processes.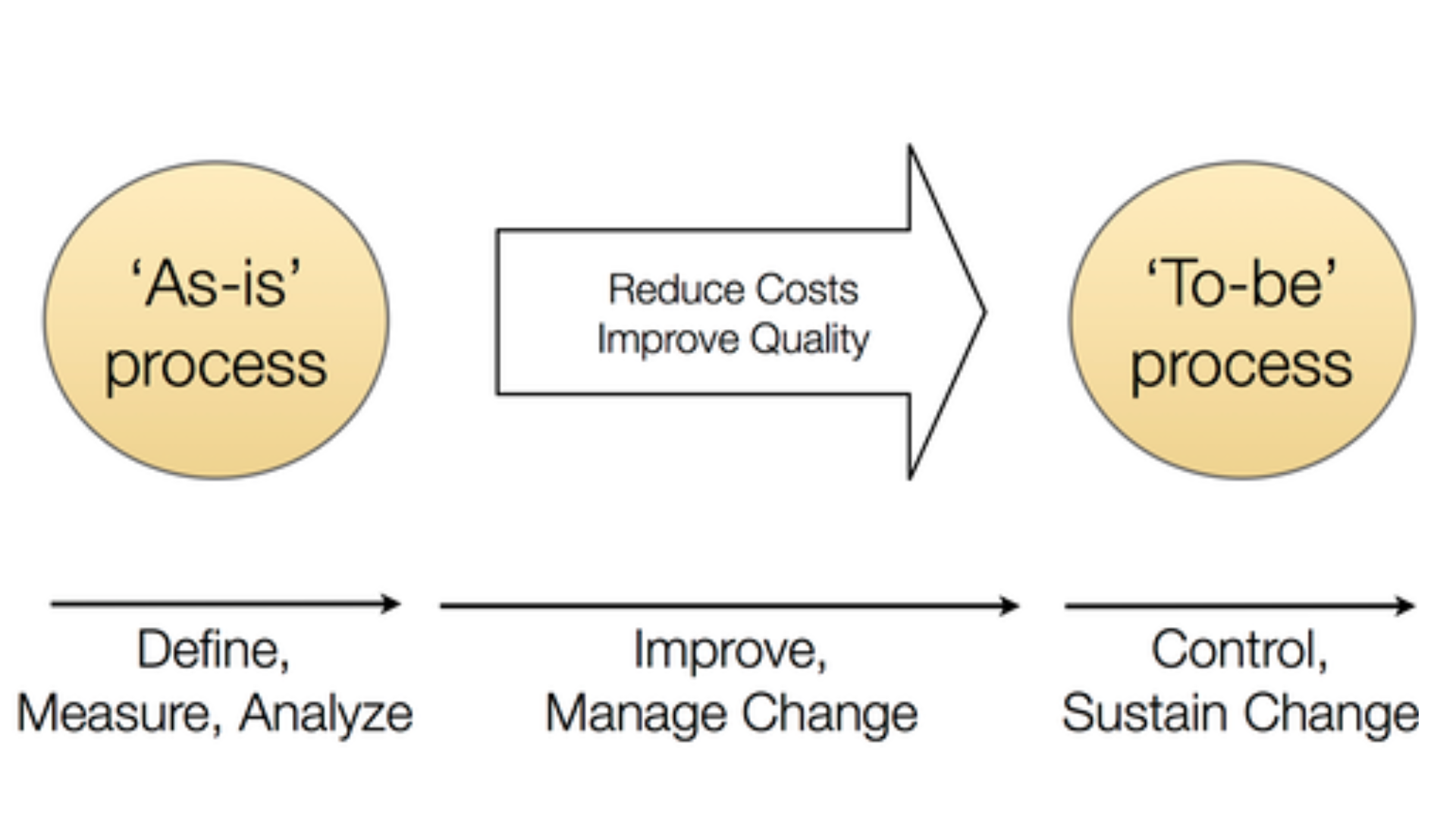 With As-Is process analysis, you can focus on an entire business organization or on one or more specific processes within a department or team. Mentioned below are some of the key areas in which As-is process analysis can prove fruitful:
Putting money in the right place
Making processes cost-effective
Improving existing processes or creating new processes in the electronic goods industry
Boosting customer satisfaction
Improving business coordination and organizational responsiveness
Complying with new regulatory standards released by the government
Adapting processes following a merger or acquisition
These are some of the benefits of as-is process analysis, but is it crucial for your real estate business, too? Let's find out!
Get Where You Want To Be With As-Is Process Analysis
The key benefit of as-is process analysis is that it helps you build a concrete foundation in an organization's processes. If you are not aware of the weak points of your business processes, it can be difficult to manage and improve the systems in place.
By conducting as-is process analysis, you can expect the following perks for your organization:
Align the operations of your business with a pre-aligned business strategy.
Increase operational efficiency.
Increase control and consistency across the organization.
Gain a competitive edge in the market.
Improve process communication and training.
Help you identify reasons to adopt new systems like ERP to take your business a level up.
How can an ERP system solve these major real estate problems? Let's find out!
What are the Benefits of ERP in the Real Estate Industry?
Here are a few benefits of ERP for your real estate business that you shouldn't miss out on.
Automation of Tasks
ERP software can help to automate traditional business processes and boost the productivity of the employees in an organization. For instance, if the marketing department has to wait for the customer data from the sales department to implement new marketing strategies, it slows down the overall productivity of the process.
With an ERP system in place, all the relevant data can be stored and updated in one centralized platform that is accessible to everyone. Utilizing the best ERP software eliminates manual tracking of the data, breaks the traditional silos within an organization, and improves the efficiency of the business processes.
Centralized Data Storage and Management
Every business process involved in a real estate or construction project must take place concurrently to complete the project. To facilitate this, ERP software provides a unified, secured platform for easy storage and management of the data.
Business owners can dynamically track and analyze the project data, which aids them in calculating the financial costs incurred accurately. The simultaneous and efficient tracking benefits of the ERP software improve project efficiency and productivity.
CRM
Sales and Marketing play a vital role in the success of an organization. Implementation of effective sales and marketing strategies can fulfill customer expectations and create a loyal customer base.
Real estate ERP software provides a CRM that aids marketing and sales professionals in storing and track all the data related to potential customers on a real-time basis.
The goal of any real estate or construction business is to deliver quality work and meet customer demands on time. Without utilizing the benefits of the ERP software, sales and marketing executives may have a hard time tracking customer data and implementing effective marketing and sales strategies.
Cost Effective
To secure a new project from the clients, real estate and construction companies must provide an accurate budget estimate and timeline required to complete the project.
Based on these two essential factors, along with the project design, the company's reputation, etc., the clients would offer the bid to the respective company. Customized ERP software can predict accurate project expenditure and the timeline required to complete the project.
They ensure that the project's actual cost does not exceed much of the projected cost. In this way, the construction or real estate companies can efficiently utilize the resources and manpower within the allotted budget and time frame.
Hassle-Free Decision-Making Process
In any business, the decisions which are made based on the data will be more accurate and effective. In today's data-driven world, real estate and construction businesses need to make use of secure data storage and management systems.
ERP software ensures that the users are provided with the data through business intelligence systems which get updated throughout the project lifecycle in real-time.
A business intelligence module provides deep project insights and allows business owners to track the data dynamically. This aids business owners and project managers in making timely and accurate data-driven decisions.
High Return On Investment (ROI)
Investing in a new software like ERP must ensure high ROI, measured in terms of tangible and intangible benefits. After the initial integration of the software, it is advisable to wait for 2-3 years to witness a substantial increase in the ROI.
Implementing an ERP software can incur the following costs: cost of the software, software upgrade investment, consultancy investment, initial implementation cost, and investment in the internal staff.
A few tangible benefits after the implementation of the ERP software include minimization of the overall operating costs, increased inventory turns or billable hours, and a decrease in material costs.
A few intangible benefits include improved staff retention, increased efficiency, and strategic planning.
ROI on the ERP software can be calculated using the below formula:
ROI =
[(Tangible benefits + Intangible benefits)-Cost of investment]
----------------------------------------------
(cost of investment)
Optimized Project Management
Numerous reputed builders and construction companies have faced a downfall due to improper planning and organization of the project. Improper planning can cost a fortune to the company or result in the completion of a substandard project.
Delayed or postponed projects due to poor planning can also tarnish the company's reputation. Before project initialization, it is necessary to accurately map the resources, such as raw materials, labor, engineers, etc., that are required for project completion.
Real estate and construction ERP software can be used to track the procurement of the resources and the financial cost incurred during this process. Project managers can effectively allot the budget and allocate the resources using a single platform. Achieving project deadlines becomes easier with the benefits of ERP software, resulting in increased productivity and cost reduction.
Easy Communication & Collaboration
A typical real estate or construction business consists of on-site & off-site employees. For the smooth functioning of business operations, the company's employees must utilize effective communication mediums.
To bridge this gap, ERP software allows employees to make use of its in-built chat and video applications for effective communication and collaboration from all parties. The ERP software's real-time data tracking benefits allow the employees to stay updated and communicate seamlessly about the ongoing of the project.
Customer Portal
This is a distinct unit that saves all the customer information such as their purchases, personal information, and credit history.
Financial System
The system is integrated with all departments within the firm and can produce accurate financial reports.
Inventory Management
This attribute is lucrative for businesses that need to control their ordinary stock. The system has specific modules that can help you to manage and monitor stocks at your warehouse. This way, you have updated information on your inventory.
Marketing and Pre-Sales Management
The system has a simple program that helps you to manage marketing campaigns. It reminds you to take follow-ups of your targeted audience to generate leads or win more customers. You can now manage customized email marketing and SMS effortlessly. Your marketing team can shoulder their responsibilities in a stress-free manner.
Agent Management
The system offers multiple schemes for a single project to your employees. This gives your employees better control of accommodation rates and can inform the clients about the varied locations.
Booking Management
The ERP system helps you to track and operate sales activities and bookings of all your projects. Irrespective of the diverse category of your project, such as residential, villa, commercial, etc., you can easily trace them in your system.
Property Bank Management
This system helps you to maintain updated records of all your properties. You have accurate information and the status of all kinds of properties stored in the database.
HR Management
The ERP system is a combination of several interconnected programs. These HR programs and systems help you to save time and manual effort. Since your team is less likely to be engrossed in time-consuming administrative tasks, you don't have to hire additional manpower as the system manages several tasks and completes them. The programs may vary in every ERP system.
Sales and Transaction Module
The system allows you to place an order, make deals, organize your schedule, update you about different stages of payment, commission to different partners, employees, etc.
Visitor Control ERP system
The system maintains systematic records at all entry and exit points. This system helps you to maintain electronic records of varied business activities within your large and/or small organization.
Supply Chain Management (SCM)
Real estate companies involve various entities like people, properties, processes, vendors, and more who manage buying, selling, or rental requirements on a large scale.
For seamless operation, all these entities need to have a clear understanding of what is happening across the organization, and an ERP system can ensure that. The ERP software can effectively manage and track all properties and assets through its SCM solution.
Categorizing all these properties based on their nature, tracking the progress, assigning a sales representative, etc., can all be automated through an ERP system. A single cloud platform can solve various SCM issues like forecasting, planning, documentation, file Management, Sourcing, Procurement,  Purchase Orders & Vendor management.
Increase Data Security
Real estate businesses have much information about their owners that are vulnerable to being hacked. ERP has a firewall to store all data in a centralized system to prevent breaches of that data.
In accessing data, there is a high level of security because the system can closely monitor every activity. Therefore, this feature can help increase customer trust.
Real-time Access to Data
Real estate companies operate great volumes of data, including information about properties and rentals, tenants and landlords, leases, and payments. Storing this information and providing quick access to it may be a challenge, especially if your company still relies on basic spreadsheets that are scattered around different devices of your employees.
ERP may become a centerpiece that will simplify data operations within the company. Instead of going through cumbersome e-mail communications and waiting till the required spreadsheet is sent over, you can find the necessary data in the ERP system within a few minutes.
At the same time, an ERP system can also create a basis for real data-driven decision-making and predictions. The software helps you structure and organize the data you obtain, whether it's a financial record or the information on your clients' profiles you will leverage lately for marketing and sales activities.
This way, it guarantees long-term data storage, easy and quick search, and automated reporting and analytics, as these functions are usually set by default in any ERP software for a real estate company.
Connectivity in the Company & Stakeholders
The real estate industry suffers from a lack of communication between major stakeholders, namely landlords and tenants. Real estate managers are a link that connects these two groups.
However, the situation may still stay critical. The real estate ERP software can help you solve this issue and provide connectivity to everyone interested. Apart from automating your inner communication and workflow, your ERP solution may have separate modules for tenants and landlords that will be connected to the database.
They will also get updates on their lease status and receive notifications on the latest updates, complaints, or notices. Digital communication will simplify the interactions between three sides (landlords, tenants, and real estate companies), speed up the solution of different problems that may arise and worsen the experience of tenants, and give landlords a better insight view into their properties' management.
Productivity boost
An automated, connected system means that the whole productivity and throughput of the company increase significantly. Manual, repetitive tasks that we have already mentioned may be simple but demand too much time.
When they are passed to the machines, you will have significantly higher results: first, the software will be able to complete some tasks much faster than employees, and second, the employees will have the opportunity to focus on quality work.
Ready-Made Solutions
The most popular and common enterprise resource planning providers include SAP, Oracle, and Microsoft. These companies have a wide range of solutions available, including SaaS, PaaS, and IaaS cloud computing services.
Most likely, you will be able to leverage their offers to run your real estate business, as these companies have already generated a strong base for business software.
Tips to Pick Right ERP Software for Real Estate
Now that you have understood the benefits of ERP for your Real Estate business, it is essential to pick the right ERP software too. Here is a checklist of what you must keep in mind while adopting the software for your business.
Customized for Unique Complexities
Real estate as an industry has its own set of diverse challenges and operational bottlenecks, which are typical to this business segment. Generic software is usually designed to streamline and automate common processes of any business.
In order to derive the maximum RoI from your ERP initiative, choose the software designed exclusively for real estate, tailored for its complexities. A good starting point is to list down your business requirements and the prime objectives that you are looking to achieve with the implementation and then select the provider that has the ability to address your priorities.
Modularity of the ERP
Look for an ERP software that allows you to implement the most critical modules initially and then add more modules on a need basis. This minimizes your expenditure in the primary phase, and once you start reaping benefits owing to integrated processes, you can add the next batch of critical modules and so on until you move all the functions on ERP.
The phased implementation approach also enables you to start with must-haves and move to good-to-have features as you overcome initial resistance from the workforce and the acceptability of users increases.
Easy to Use
To ensure that your entire corporate ladder right from C-level executives to data entry personnel is using the ERP features effectively, it is crucial that it is a platform-independent application and provides consistent experience on tablets and mobile phones.
Make sure that the ERP software runs seamlessly, whether a worker is accessing it on Linux or Windows from the office or a top-level manager is accessing it on his Mac or even on a tablet or mobile phone while on the move.
Once you shortlist the ERP providers on the above three critical points, you can further narrow down the providers that have a significant number of successful use cases in the real estate market.
Remember, it is of utmost importance to do due diligence before zeroing on a provider, as adopting the right ERP software is instrumental in achieving your business goals and taking the next big leap.
Plan Precisely
Enterprise resource planning is a long-term process  you need to make sure that your organization plans well and conducts comprehensive research before deciding on ERP software.
Discuss and integrate with all departmental heads to know the exact requirements of the ERP system and invest in the appropriate modules for your company. Make sure to choose an ERP solution that is well suited to your organization's financial budget and will help you achieve long-term goals with ease.
A bit of good planning can definitely go a long way in helping you select the absolute best ERP system suite for your small business!
Talking to Peers and References
Communicating with peers is one of the important steps while selecting an ERP system. You must ensure to speak with the companies who have been using an ERP system for a while, preferably those of the same industry and size and facing problems similar to yours.
Observe your peer company's revenue, the efficiency in their process, customer complaints, etc., before and after the implementation of an ERP system. Also, enquire about the technical support and the quality training offered by their ERP vendor. Acquiring direct information from your peers from the same industry makes the ERP selection process easier.
Customization
ERP systems are highly customizable and can be shaped to meet the specific requirements of any organization. Your IT team can help in the complete personalization of ERP software to make sure that it fits your organizational workflow, and provisions for scaling up or down the software can be made with ease.
The right customization of ERP software solutions will ensure a perfect technical fit with your current infrastructure – making sure that your company reaps the amazing benefits of a well-customized ERP software package.
Client Reviews
Choosing ERP software is a long-term and ongoing partnership for your business – it is crucial to get a reliable, credible, and excellent vendor who understands your organizational needs.
Make sure to conduct feedback reviews and background checks on the software vendor and analyze their latest product offerings' success in the market. Good client reviews and positive feedback is a signs of an experienced vendor; this increases the likelihood of a smooth transition of ERP software integration within your work environment!
Compatibility with Existing Software Systems
Enterprise resource planning is a holistic platform that automates business processes into a unified and structured stream. This means that for successful implementation, it is necessary that all company software systems should be smoothly integrated to maintain a central data repository.
Complete integration between all CRM software, accounting software, HR software, and miscellaneous software systems augments the smooth data flow between departments and leads to higher organizational output or yield. So plan for integration before investing in ERP solutions– it will lead to seamless business operations in the long run!
CRM
Your CRM must include the feature to make comments and report things. To say it more precisely, delivering reports and comments is one of the main features of this system. It can deliver reports with high precision. So, if your system is unable to do it, you need to change it.
What makes a business successful? One of the factors of a successful performance is a hold on the market information. And CRM work on centralizing this information and do analysis on it and thus giving you a proper pathway.
Thus, you get a way to move forward in your business development. With the help of this useful analysis of market information, you can find high-performing agents. So you can track the agent who is good at productivity, sales, and business volume. Likewise, you will also have information about the highest performers. Thus, you will get a business opportunity to get into the competitive market.
Global Trends in Real Estate Industry
Here are a few trends that you must follow as a realtor:
Company Website
The first and foremost popular way of digitizing a real estate business would be taking it online. Forbes showed that customers' first source in home searching and information finding is online websites.
People also use popular social media platforms like Facebook and Instagram. Besides using web information services, the National Association of Realtors is trying mobile devices for a number of different activities, including communication with their clients.
Leading real estate websites can offer much more than a single agent. With the below-mentioned web services, customers can find the best residential and commercial properties for sale and rent, either domestically or overseas.
Home Prices Continue To Rise
The current real estate trends are highly interconnected. Due to the increased demand for single-family homes and dwindling supply, prices for single-family homes shot up in 2020 and are expected to remain high in 2022 and beyond.
Shortly after the start of the pandemic, the housing market temporarily reversed course, as prices dropped and those looking to sell their homes reevaluated that decision. However, after a couple of months, prices went back up again.
Mortgage Rates Drop
Homeownership was spurred by record-low mortgage rates in 2020. According to some sources, mortgage rates hit a 50-year low in 2020. Mortgage rates were already on the decline since they reached a peak of 4.94% in 2018.
But at the beginning of January 2021, mortgage rates hit a record low of 2.65%. This caused a spike in mortgage applications, which reached a 10-month high at the beginning of 2021. At the end of January 2021, the Federal Reserve decided to keep interest rates close to zero due to the economic impacts of the pandemic.
A mortgage refinancing spike coincided with the spike in online mortgage rate searches in the first half of 2020. Another spike occurred in January 2021, when refinancing activity was 93% higher than in January 2020.
Rental Property Market Declines
Partly due to the shift of people from cities to suburbs, the rental market for both residential and commercial properties in big cities was on the decline in 2020. Demand for rental properties will continue to decline in the biggest cities as people who can afford it look to buy a house, and those who cannot, look for other alternatives to save money or fall behind on their rent.
The number of young professionals who have given up their apartments and moved back in with their parents jumped last year. According to Pew Research, 2020 was the first time since the Great Depression that the majority of young adults 18-29 lived with their parents.
The migration out of big cities has resulted in the highest apartment vacancy rate since 2010 and declining rental prices. While rental vacancies are increasing in major metropolitan areas, demand for rental properties is actually going up in mid-size and smaller cities around the country as the demand for homes in these areas outpaces the supply.
The downturn in the rental market is creating real estate investment opportunities. Investors can purchase struggling rental properties now in anticipation of renters returning to big cities when the pandemic ends.
Investors can also take advantage of commercial properties that went vacant in 2020, such as hotels and retail buildings, and repurpose them into housing units.
House Hunting Goes Digital
The pandemic accelerated digitization across all sectors. And the real estate market is no exception. Due to the pandemic and the competitive housing market in 2020, some buyers purchased their homes without stepping foot inside first.
Many were able to virtually tour properties due to virtual capabilities, such as:
3D Tours
Drone videos
Virtual staging
Online searches for "virtual staging," which were on the rise pre-pandemic, shot up in 2020, though the demand will likely decline somewhat after the pandemic. Online real estate companies like Zillow allowed home sellers to browse listings, get in touch with real estate agents, and research mortgage options during the pandemic.
Zillow and some similar companies also provide 3D home tour options. The home tour is not the only aspect of home buying that is going digital. Getting a mortgage can be done online now too.
Millennials, who are notorious for their reliance on social media, are also turning to technology to learn more about their new neighborhoods. Websites like Nextdoor allow residents of a particular area to stay in touch with other locals and keep up with neighborhood events.
The Sun Belt's Popularity Continues To Rise
As Americans shift out of big cities, one destination they are moving to is the Sun Belt. The pandemic reinforced the increasing popularity of the Sun Belt, which is expected to persist for the foreseeable future.
Approximately 75% of the country's population growth in the past ten years has been concentrated in the Sun Belt states. In addition to its appeal to the retired set, the region is also becoming increasingly more attractive to younger professionals due to lower taxes and more affordable housing prices and rent.
Additionally, even the biggest Sun Belt cities offer more space compared to the top US metro areas such as New York. The growing relocation and rising population in the Sun Belt have bolstered real estate markets in the region.
The growth has not been limited to single-family homes but has also translated to multifamily housing and commercial real estate. Two major Sun Belt metro areas, Dallas and Tampa, are ranked in the top ten US cities with the most real estate potential.
However, it is Austin that was anticipated to see the most real estate growth in the US in 2021, followed closely by Phoenix and Nashville, according to Zillow. On the other hand, major metropolitan areas like New York, Philadelphia, and San Francisco were among the worst real estate markets in the country in 2021.
Single-Family Housing Demand Creates Shortages
The migration from cities to suburbs is resulting in growing buyer demand for single-family homes. Realtors projected that home sales would rise another 10% in 2021, which will bring them to the highest level since 2006.
Searches for single-family homes were at their highest rate in four years in 2020, according to Redfin's chief economist. According to PricewaterhouseCoopers, the demand for single-family homes is being driven by several factors, including:
Low-interest rates
The growing importance of the home due to the quarantine, social distancing, and telework
Strong housing trends pre-pandemic
The pandemic-related demand for houses is compounded by another coinciding trend: Millennials entering the homeownership phase of their lives. Millennials looking to purchase their first house or start a family are also spurring suburban growth.
As a result, the single-family housing inventory is at its lowest in approximately 40 years. As of September 2020, there were approximately 830,000 homes on the market in the US, down 39% from September 2019.
The average time a home was listed on the market was 54 days, down 18% from September 2019. One real estate agent in New Jersey has compared buying a house in New Jersey suburbs outside of New York City to a "blood sport" due to the high competition among buyers.
While these conditions persisted through 2021, it is unclear how long they will last beyond that. The market is projected to eventually stabilize.
And the pace of new construction probably will catch up with the increased demand. The housing shortage, coupled with rising housing prices, has been a boon for management and construction companies.
Housing construction of both single-family and multifamily homes is on the rise and will reach the highest level since 2006 in 2020.
Millennials Are the Leading Commercial Buying Group
According to Finance Online, millennials will remain the largest buyers in 2022 in the real estate industry. The same real estate trend has continued for many years. Time doesn't change priorities for millennials, and the situation will go on in the future.
Millennials have always been the leading group of home buyers since 2010. And this trend will continue to grow in 2022. Despite the worldwide Covid time and other restrictions, modern realities show that every year the population involved in purchasing real estate grows by an average of 5%. Millennials are expected to account for about 55% of the real estate market in 2022.
New Business Models in the Real Estate Industry
In order to keep up with the new and forward-minded generation, modern real estate technology companies create more and more ways and models to satisfy their customers.
Amazon and the largest residential real estate brokerage company Realogy have teamed up to create a Turnkey solution for home buyers. TurnKey is a buying program of Amazon and Realogy.
In other words, by connecting a customer with a property agent, Turnkey enables a customer to have a voice in a matter of buying. Moreover, after purchasing a house, Amazon helps turn it into a home by providing free technologies, like installing a TV and free intelligent products, all according to the sum a customer spends on the house.
Smart Homes with IoT as a Popular Real Estate Technology Trend
The local real estate technology market with IoT is becoming the future of housing technology trends. Agents can integrate these technologies into their marketing plans. They take advantage of business leaders responsible for the best building renovations and future maintenance.
These services, combined with a robust IoT device system, can contribute to high-quality property management. There is the best heating control, ventilation, air conditioning, lighting, fire, and building security what's more interesting – tracking pets while you are away from home. A smart house is a leading real estate technology trend now!
Real Estate Management Software
Real estate management software makes it easier for property owners to manage their real estate and customers online.
Users need to have a lot of features in such management software:
namely and reporting,
accounting and planning tenant screening,
automatic monitoring of insurance policy,
other vital functions.
Real estate management software saves money and time. It's going by utilizing the cognitive functions of an efficient computer program for management. This process goes instead of a human or humans.
Virtual Reality
High-quality photos and 360° videos are not going to be not enough for cutting-edge Millennials. The Young generation is accustomed to the conveniences of the modern world.
That's why they won't be using outdated features; they will use only up-to-date features in the future. A 3D virtual tour is a great millennial-like feature for letting customers explore the property.
The technology real estate technology trend of using virtual reality is not a newsflash. Zillow, an online real estate tech company, has been using this feature for years. 2022 is the year when VR and AR will enter the mass property market. It's going to be the truth since this estate tech trend has become popular.
Real Estate CRM Software
CRM helps manage the real estate business. Namely, real estate CRM software helps to track emails and leads, manage contracts, and keep tabs on the progress made with possible leads.
The commercial real estate technology trend of using CRM for property websites isn't new. Nevertheless, it's expected to take a mighty step further in the real estate industry.
Mobile Apps
First of all, the property websites need to be mobile-optimized. Google announced that it would be indexing and evaluating the mobile version of your website first. So, mobile app development is now at the top of its popularity.
In conclusion, you should consider your target audience and choose what to make: a website or a mobile app. This data helps you to kill two birds with one stone. In past years, besides having websites, many real estate companies launched their mobile software apps.
That's the perfect solution for people to use digital technologies for their property needs.
Use of Amenities to Impress Customers
Property owners, landlords, and even builders are seeking to capitalize on amenities to attract new tenants. The staple gym and parking access, it seems, are no longer of critical importance as they are expected of most properties.
Now, property owners are looking into offering unique amenities like communal gardens and movie theaters, among many others. Since the outbreak, the multifamily sector puts additional focus on adding outdoor amenities as Americans are encouraged to have gatherings outside because of the virus.
This includes rooftop amenities and outdoor terraces. Smart homes are also making an entrance, courtesy of savvy real estate investors. Investors' push to provide amenities may very well signal the need to identify amenities that could add value to their properties.
They should likewise revisit their marketing strategies as amenities alone cannot attract tenants. All property offerings must be advertised, while old tenants should know of any new amenities in the offing.
Some owners of smart real estate are already getting ahead of the competition: starting with IoT sensors, around 49% of them see the virtue of sharing the data with their tenants in order to work out the best amenities and enhance the overall customer experience.
Internet of Things (IoT)
Smart homes, apartments, and devices are changing the way we live in many ways. Smart devices, in general, are powered by the Internet of Things (IoT) and are becoming one of the main property management trends.
The IoT refers to the practice of embedding sensors and computing technology into various items with which we interact every day. The ultimate goal of this technology is to provide individuals with a more convenient and pleasurable life.
Digital Transaction Management
That's one of the important property technology trends, and we recommend paying attention to it. Buyers and agents value their time. Thus, you can create a solution to remove paperwork and enable signing documents electronically.
Consequently, the parties to the transaction can be in different parts of the world and still access the contracts from any device.
Hyper-Personalized Messages
Datasets and predictive analytics allow agents to understand their customers better and group them with those who share similar lifestyle characteristics. As a result, agents can now build highly targeted messages and content that target particular audiences.
They send emails to describe the housing, the benefits, and the documents needed to conclude a deal. What's more, agents use Facebook and Instagram to conduct tours of apartments or houses.
They can also create their own YouTube channel, where they talk about the latest news on the real estate market, share life hacks in this industry, and much more.
Advertising Automation
Ad campaigns for new listings can now be generated automatically by software systems. They can also display ads to the appropriate audiences and include real-time statistics such as views, clicks, and demographics.
Real estate agents can understand which housing is best for sale or rent. And accordingly, they concentrate their efforts on the objects that bring them the most profit.
Lead Generation and Engagement Automation
Conversation chatbots powered by artificial intelligence will initiate conversations and respond instantly to inquiries. It will assist agents in capturing, engaging, and qualifying online leads.
These bots will also manage the initial stages of working with a potential customer using natural language processing. This technology helps agents be with their customers 24/7 and get new leads they connect with during business hours.
People Move From Cities To The Suburbs
The COVID-19 pandemic has fueled migration from major cities to the suburbs. The biggest metro areas, like New York, San Francisco, and Washington, DC, are likely to rebound once the US is firmly on the other side of the pandemic.
But the trend of opting out of big city living may persist for the next 3-5 years. The two underlying reasons for the shift are necessity and choice. Those who cannot afford to stay are moving out of necessity.
While the wealthy are relocating by choice. Those who have lost their jobs and can't afford big city prices anymore are moving in search of more affordable housing options.
Last but not least, the suburbs are an attractive destination due to lower taxes and cheaper housing and rent prices. Some who are moving out of big cities are looking for suburbs that retain some of the big city feel, areas that urban planner, Daniel Parolek, refers to as "middle neighborhoods."
While the predominant feature of "middle neighborhoods" is the single-family home, these areas also retain some of the conveniences of a big city, such as multifamily housing options, good public transportation, high walkability scores, shopping, and restaurants.
According to Parolek, "middle neighborhoods" are difficult to construct from a regulations perspective, but perhaps this will start to change in the future as demand for such areas increases.
The shift from cities to suburbs is also driving some of the other real estate trends on this list. Such as the increasing popularity of the Sun Belt, rising median home prices, and an overall housing shortage.
Get Best ERP System With Deskera Today
Try it for Free Now!
How Can Deskera Assist You?
Now that you know the importance and benefits of ERP software, the next logical step would be to integrate it into your real estate & construction business. Our ERP software Deskera makes for the best fit for your business. It helps you with accounting, HR processes, and CRM.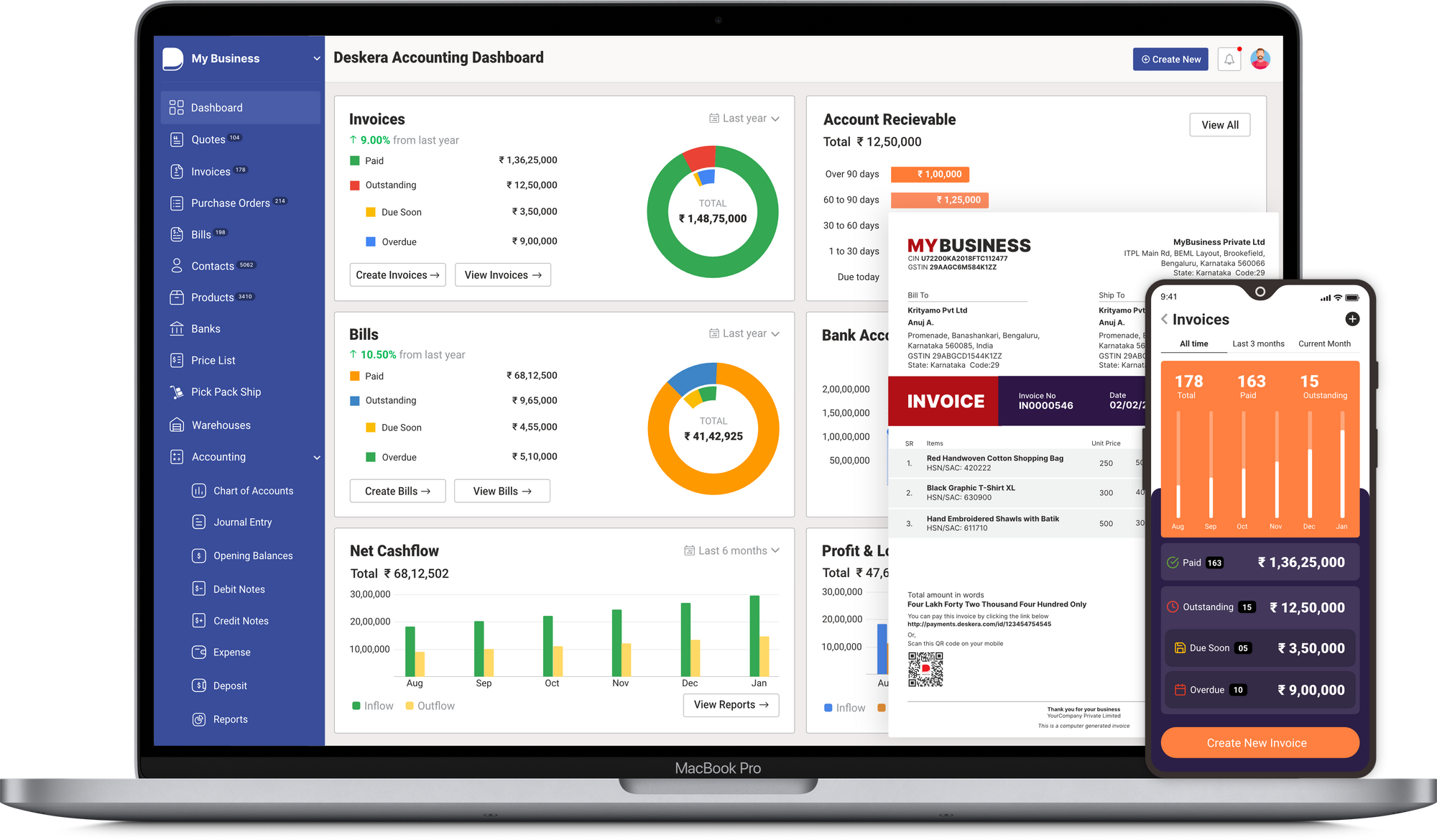 Key Takeaways
Real estate is real property that consists of land and improvements, which include buildings, fixtures, roads, structures, and utility systems.
ERP software can help to automate traditional business processes and boost the productivity of the employees in an organization.
ERP software provides a unified, secured platform for easy storage and management of data.
Real estate ERP software provides a CRM that aids marketing and sales professionals in storing and tracking all the data related to potential customers on a real-time basis.
Customized ERP software can predict accurate project expenditure and the timeline required to complete the project.
ERP software ensures that the users are provided with the data through business intelligence systems which get updated throughout the project lifecycle in real-time.
Investing in a new software like ERP must ensure high ROI, measured in terms of tangible and intangible benefits.
Related Articles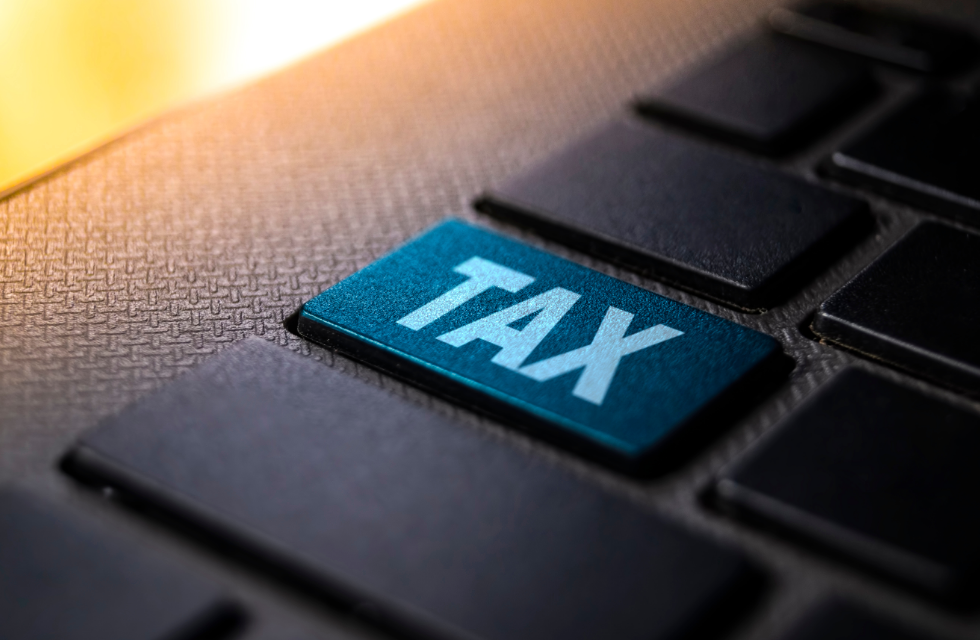 ---
---