The US pharmaceutical market is set to register an impressive compound annual growth rate of 6.3% from 2021 to 2028. From $560 billion in 2021 to over $860 billion, the market showcases a promising upward graph for the period.
With the advancement of technology, there has been tremendous growth in many sectors; however, the pharmaceutical industry has registered unparalleled growth despite the many challenges post-pandemic. The pharmaceutical industry has advanced toward the creation of more sustainable production methods. Owing to technological evolution, the pharma sector has brought about immense development in its procedures, much like other industrial sectors.
There are numerous international pharmaceutical firms that have a strong presence in the United States. By spending between 30 and 40 percent of the global market on prescription drugs per person, the United States registers itself as the leader on the global platform.
According to recent studies, the United States produced 40% of the nearly 6,500 pharmaceuticals that were under development globally in 2007. Yet, there is a lot of background work done by the manufacturers, marketers, and stakeholders that have contributed to the global market position that the sector enjoys.
While these numbers are inspiring, there are challenges at almost every stage for the pharmaceutical manufacturing sector. Many of these problems can be solved with the implementation of an ERP system.
Having mentioned these details, we must start from the basics of the business, what it entails, and what could be done to make it even better.
Here is what this article takes us through:
Try Deskera ERP to Align All Your Business Operations
Sign Up for a Free Trial Now!
What is the Pharmaceutical Industry?
The discovery, development, and production of chemicals that are meant for use as a medication for humans or animals are considered to be the core activities of the pharmaceutical industry. It is pervasive and includes research, chemicals, regulation, and participation from government organizations. There are many other dimensions that the pharmaceutical sector is engaged in.
We must understand that the pharma industry involves a lot of intricate components that make it a complex sector. The primary objective of the industry is to provide medications, drugs, and solutions to help eradicate health issues in patients. The complexity arises when we need to decide on the customer and their buying behavior.
This is so because when it comes to the pharma industry, the buyer is the patient but they are not really the deciding entities. They become customers only when they are prescribed medicines by physicians.
Furthermore, the sector has to deal with tons of laws and regulations that they must comply with, leading to an overall complex structure.
In the US, 119 million people utilize prescription medications. The size of this figure is reflected in the pharmaceutical market in the United States. The United States Food and Drug Administration (FDA) is in charge of overseeing medications before they are made available to the general public. However, the FDA also takes care of any violations that may occur in the pharma manufacturing procedure.
Types of Pharma Businesses
Although the pharma business is predominantly associated with drugs, medicines, surgical goods, and medical supplies, it does not stop there. There are various other aspects such as pharma distribution, marketing, and retail business, among others that the sector branches out into.
The industry extends its outreach to other tributaries which are shown in the following table.
Let's run through the brief description of each of these and learn how each one contributes to the sector.
Pharmaceutical Manufacturing Business
Manufacturing activities including any procedure or step for creating, modifying, finishing, packing, or labeling a medicine are included under this section. It also comprises separating or treating or utilizing any medicine. All these activities are considered a part of the pharmaceutical manufacturing business.
Pharmaceutical Distribution Business
In recent years, pharma distribution has shaped up as one of the fastest-growing start-up business models in the pharmaceutical industry. Pharmaceutical distribution business models include wholesale, stockist, distributor, sub-stockist, and others. Distributors of pharmaceuticals are most often an interface for pharmaceutical firms and retail pharmacies.
Pharmaceutical Marketing Business
The pharmaceutical marketing industry comprises activities involving the advertising and marketing of pharmaceuticals. Owning a pharmaceutical marketing company and distributing pharmaceutical franchises are examples of pharmaceutical marketing businesses.
If you seek to learn about the best digital marketing strategies in the pharma sector, please click this link to gain excellent insights:
Top Digital Marketing Strategies for Pharma Industry
Pharmaceutical Retail Business (Online and Offline Pharmacy Store)
The recent times amidst the pandemic have boosted e-commerce, and the pharma sector has seen an unmatched response to online pharmacies. Pharmacy retail businesses include drug stores, chemist shops, and medical supply stores, among others.
The companies or individuals looking to conduct business in the pharmaceutical retail sector must get a retail drug license.
Active Pharmaceutical Ingredients (API) Bulk Drug Business
An API or the active pharmaceutical ingredient is the component of a drug that has a direct effect on the targeted ailment and is used to cure it. These could be creams, capsules, tablets, or injectables. Manufacturing and distribution of bulk pharmaceuticals are both a part of the bulk drug or the API sector.  
Surgical Products Business
Manufacturing and distributing products used in surgery and related fields are included in the surgical products industry. Manufacturing of surgical items necessitates securing a surgical manufacturing license from the drug department, and distribution may be done using the wholesale drug license number.
Medical Device and In-vitro Diagnostics Business
Cardiac Stents, Drug Eluting Stents, Catheters, Intraocular Lenses, I.V. Cannula, Bone Cements, Heart Valves, Scalp Vein Set, Orthopedic Implants, Internal Prosthetic Replacements, etc. are examples of medical devices and in-vitro diagnostics.
Ayurvedic Medicine Business
Only the manufacture of ayurvedic medications is subject to regulation. Launching one's own business that deals in manufacturing ayurvedic medicines require a license.
Food and Dietary Supplements Business
Dietary supplements and food are crucial components of the pharmaceutical and healthcare industries. This category includes the majority of vitamins, protein supplements, and other dietary supplements.
Cosmetic Products Business
A cosmetic can be defined as an article that can be sprayed, sprinkled, poured, or rubbed on the skin for beautifying or treating an infection or skin ailment. Cosmetic product manufacture is regulated, similar to ayurvedic medication. The distribution and retail operations of cosmetics can be carried out without a license.
Types of Pharma Companies
The pharmaceutical sector comprises businesses that conduct research, develop, produce, and sell pharmaceutical products as well as medical equipment and technology. Although companies like Pfizer are some of the biggest and best-known pharmaceutical corporations, there are many other big and small businesses in the sector that manage different phases of medical product development.
However, these companies fall in one of the three categories as described in this section.
Mainline
The large, well-known businesses known as mainline pharmaceutical companies that own patents on pharmaceuticals that are available for purchase are included in this category. These are the companies that have been given the Food and Drug Administration's approval.
Most firms are able to research and develop new pharmaceuticals while producing and distributing the ones that are already on the market. This is possible as they have facilities and laboratories located all over the world.
R&D companies (Research and Development)
There are companies whose products have not yet been approved for the market, and therefore, these small pharmaceutical businesses focus the majority of their efforts on research and development. They focus on competing with the mainline firms by creating and patenting their own popular pharmaceuticals. Alternatively, they might hire the mainline companies to handle their research and development.
Generic
Generic medicines or pharmaceuticals are the ones that are not patented, and therefore, are inexpensive. They comprise almost the same components of their patented counterparts and are considered effective. However, they may not be as popular as the branded drugs.
These pharmaceutical companies that sell generic products invest the least in R&D. They produce and market well-known medications that are no longer covered by patents.
What is ERP?
Enterprise Resource Planning (ERP) is a software program that facilitates the management of business operations, finances and accounting on a daily basis. In addition to streamlining procedures, it helps you coordinate activities in order to better manage your daily operations.  Small and large businesses alike consider ERP to be critical. A vital component of daily operations, productivity, and record-keeping, ERP software enhances efficiency and accuracy to save significant amounts of mistakes and delays.
When your company expands, it can be challenging to maintain a flawless operation. You may be left with a feeling as though there is too much happening without any conclusive or profitable output.
With a single source of certainty, ERP systems can offer data integrity and eliminate data duplication. With this potential of the software, you will be able to achieve streamlining the process and increase data visibility.
When it comes to financing and company management, you can effectively eliminate the need for personnel to maintain different databases and spreadsheets that must be manually blended to generate reports.
What does an ERP do?
ERP systems are useful for many different types of businesses, but their primary purpose is to keep all of your company's important data and information in one location. This way, you can be sure that everything you need is organized, secure, readily available, and fully integrated.
When you set up an ERP system for your company, you will only need one software to keep track of all the moving elements inside your organization. This clearly means that you no more need spreadsheets and numerous personnel to manage the information.
ERP provides easy access to all your staff and also lets you understand the nuances of all your business operations taking place on a daily basis.
How can ERP Benefit Businesses?
With the help of an ERP system, acquiring a clear understanding of your business is straightforward. Also, it sheds light on every element of your operations and helps to identify ways to improve efficiency. This can also help you make financially responsible decisions, which can be challenging if you do not have an overview of your business. The transparency offered by the system pertaining to a company's operations is crucial if it wants to grow to newer heights.
Better Finances
Accounts and the financial statements of your company help in presenting the accurate financial picture of your company and the other essential business metrics. It leads you to insights into how your business has been fairing on the financial front. With autogenerated reports, you can not only save time but also be sure of the authenticity of the financial reports, general ledger, cash flow, profit and loss statements, and so on.
Better Inventory
For a great business, you need to know your inventory well, otherwise, the carrying costs can turn the tables against the business. From managing payment gateways, warehouse management, stock tracking and transfers, B2B or E-commerce to managing purchase and sales orders, and so on are some of the ways ERP can be helpful.
Better Sales and CRM
Your customer relationship management has the potential to determine the success of your business. With an ERP system in place, your lead management, email integration, email marketing, marketing campaigns, and sales automation can all be taken care of efficiently.
It goes without saying that a better CRM technique and a great sales strategy can influence your business and show some optimistic results. With a sales module in your ERP software, you can structure your sales operations and processes including an error-free sales forecast and sales cycle.
Better People Management
Recruitment, onboarding, training, performance and reward recognition, succession planning, talent management, labor relationship management, and HR planning are some of the key aspects of the Human Resource Management module in an ERP.
With a centralized system, all these departments can eliminate the laborious paperwork and communicate in an environment that has updated and real-time data.
Here are some other ways in which the ERP can help your company:
Track your company's resources to better comprehend cash flows, purchases of raw materials, labor costs, production, and other factors.
Understanding consumer behavior as ERP systems can gather the necessary data for behavior analysis. This enables you to determine what is efficient and what might be less successful.
Paves the way for easier access by you and your staff by centralizing your data in one place
Manage the business expenses that your company records for various services and functions.
What are the Benefits of ERP for the Pharmaceutical Industry?
In today's date, technology influences almost every circle of our work and life. There are numerous changes happening each day in the commercial and economic ecosystem each day. The pharmaceutical industry is going through extensive changes to adapt to these shifting times, just like all other major and minor sectors.
Pharma firms throughout the world face a number of difficulties, including growing process complexity, shifting customer behavior, healthcare reforms, an expanding amount of data without the infrastructure to make use of it, and so much more.
This is the reason for the pharma businesses to view ERP as a panacea to stabilize their IT infrastructure and utilize cutting-edge technologies as a result of these shifting paradigms.
That brings us to speak about the prime benefits an ERP offers to the pharma sector. Let's check them out here:
Product costing
Drug costing is influenced by a number of elements, including vendor cost management, supply chain tracking, raw material master management, and procurement costs. In a legacy system, these departments operate in isolation, and it takes time for changes to data or any other variable to reach other branches.
With an ERP system, data access is centralized, and a network of connections is created between different operations to foster concurrency. Effectively defining product costs is aided by well-captured data, and any changes can be reflected in the system. This greatly boosts the  company to take the necessary and well-informed actions.
Regulatory Compliance
For all pharmaceutical firms, regulatory compliance is a major concern. The brand name and consumer trust are impacted by these laws, but there is also a safety consideration. Regional variations exist in laws and standards as well. To keep up with safety and medical practices and uphold international standards, a comprehensive solution like Deskera ERP can be a game-changer.
Drug manufacturers can track these measurements and maintain compliance thanks to its configurable interface, centralized networking capabilities, and automated solutions, which enable pharma companies to keep up with the ever-changing norms and regulations.
Thus, the companies can rest assured about the adherence to the strict regulations with an ERP.
Real-time tracking and efficient organization of your inventory
Pharmacies are constantly concerned with effective inventory management to maintain a seamless supply chain and prevent stock-outs or bottlenecks. WE have been a witness to the governments throughout the world have strived to not only make or obtain enough potential COVID vaccinations but also to manage stockpiles so that the doses reached their population smoothly.
Real-time track and trace and serialization can be used by an ERP system to control the inventory and prevent improbable errors. Inventory control and cost reduction can be achieved through decreased waste.
With its top-notch traceability features, an ERP system may also significantly lower the product recall rate. Additionally, it aids bidirectional end-to-end traceability from raw materials to completed goods.
Foreseeing Scalability
Drug production requires controlling supply chain unpredictability. It is necessary for the company management to comprehend its causes and take control of release failures. Predicting the scalability of product demand to efficiently change manufacturing capabilities is another component the companies need to be mindful of.
Effective coordination between the various business activities and the utilization of data to anticipate improvements are the additional benefits of an ERP. Companies may accomplish objectives through predictive analysis, data processing, and supply chain visibility with a strong ERP for the pharmaceutical business.
Batch and Distribution Management
ERP system enables the manufacturers to remotely monitor a batch number and the progress of the work related to the batch. It also helps in keeping a track of the final delivery. It monitors batches from available materials requisition through in-process quality check mode.
Needless to mention, the system allows for accurate business decisions by enabling real-time batch monitoring.
Record Management
The pharmaceutical sector is heavily reliant on statutory and compliance requirements and ranks these as its highest concern. Also, the companies need to record all historical information about each procedure and the associated documentation for necessary audit checks and prospective analysis.
This further underlines the importance of ERP software and its effectiveness for pharmaceutical manufacturers and distributors. Therefore, implementing an ERP system not only offers a helpful strategy for streamlining the manufacturing process but also paves the way to increase ROI – Return On Investment.
Additionally, it effortlessly monitors the batch properties (date of manufacturing, date of expiry, etc.) while upgrading and optimizing daily business activities such as production batch, sales operations, quality control, etc.
Supply Chain Management
The successful administration of supply chain operations for the purpose of gaining competitive advantages and customer satisfaction is known as supply chain management or SCM. The process entails the management of the entire manufacturing process of a good or service and the delivery of the finished good.
A company creates a network of suppliers to convey the product from raw material suppliers to businesses that deal with clients on an individual basis. A wide range of stakeholders, including suppliers, wholesale distributors, and pharmacy benefit managers, are involved in the pharmaceutical supply chain.
In such a dynamic state the stakes are enormous for pharmaceutical companies. An ineffective supply chain can have a negative impact on both patient health and the trust of the general public.
An ERP benefits these companies by assisting in traceability, examining manufacturing procedures, and maintaining transparency in inventory monitoring. Moreover, companies are better positioned to effectively respond to the change in demand.
Management of Sales and Marketing
ERP software functions flawlessly when it comes to handling instant sales orders and contract management. Pharma ERP supports managing customer records while coordinating sales and marketing efforts. In order to drive promotional campaigns for improved ROI, it generates precise quotations and automatically migrates information for sales orders.
Cost Reduction
When there are ten people employed to accomplish ten different sets of tasks, the company is spending for each of the ten people employed. However, when you have a system that helps you achieve the same tasks without requiring too many people to work on them. This lowers the cost for the company greatly. Thus, the pharmaceutical ERP lowers costs while preserving product effectiveness.
Why do Pharma Manufacturing Businesses Need ERP?
As discussed in the previous section, an ERP can boost the overall performance and output of pharma manufacturing companies on multiple levels. Pharmaceutical manufacturers may rebuild their businesses, assess demand rationally, and manage their finances responsibly with the help of ERP software.
They require an all-encompassing solution that manages and unifies all the divisions and internal operations of a pharmaceutical manufacturing company. All of the essential business processes, including formulation, production, planning, distribution, finance or accounting, inventory, and quality control, are automated by pharmaceutical software, allowing businesses to maintain compliance and standards of quality.
A pharmaceutical ERP documents every step in manufacturing and manages sensitive operational data across an organization, including expiries, non-conformances, corrigenda, SOPs, and masterbatches. A reliable ERP system can assist pharmaceutical firms to improve their supply networks' resiliency, responsiveness, flexibility, and intelligence in order to avoid repeat occurrences of the same problems.
Pharmaceutical manufacturing software accomplishes this by enhancing transparency in operations, and by facilitating smooth operations of large or small manufacturing operations.
Simply put, the need for ERP by the pharma companies can be summed up through the following table:
What are the Challenges in the Pharmaceutical Industry?
There are multiple challenges every industry faces and so does the pharma manufacturing sector. This section takes us through the challenges, most of which can be solved by implementing ERP software.
Let's go through them one by one.
Quality Control
A crucial process in the pharmaceutical sector is quality control. Pharmaceutical drug products must be marketed as being consistent, predictable, and therapeutically effective formulations. More exacting and complex analytical techniques are being developed for evaluating new and improved pharmaceuticals at a quick rate.
Since every step of the production process impacts the qualities of the medicine, this characteristic of a pharmaceutical preparation cannot be easily measured. It is difficult to ensure authenticity and accuracy during the ongoing inspection and finished product testing.
This important fact highlights the need for all employees to have the right training. They must be introduced to the fundamentals of quality assurance. Something like wearing the PPE before entering production facilities to maintaining and adhering to the aseptic procedures must be taught to them before they begin.
Pharmaceutical companies are required by market demands to produce safe, high-quality products. They must make sure that the product's quality is constant and that no errors can be found.
Marketing Struggle
The pharma companies continually battle with the struggles of marketing their products. As projects are transferred between locations or businesses to complete subsequent procedures within the supply chain, the growing requirement for speed to market conflicts with transfer delays.
COVID-19 has had after-effects that have made these delays worse. Therefore, the companies persistently look for a manufacturing partner that will help in curbing these delays. In other words, pharma companies face an uphill task when they try to market their products.
Certain other factors that affect the marketing strategies of the pharma companies are as follows:
Keeping the audiences or customers informed about the delivery and other details such as its cost. This is predominantly a challenge when there is a new drug or pharmaceutical to be launched in the market.
Complying with the marketing regulations is another issue that the companies face.
Targeting and reaching out to the right healthcare providers and medical practitioners can be a problem. To market the product adequately, several factors such as location, habits, and type of patient are crucial, but also difficult to gauge.
Building trust with the customers and also creating a trusted brand impression are some of the grave issues that pharma companies grapple with.
Keeping track of analytics and the progress of the marketing campaign is difficult to monitor. However, there are tens of metrics that the companies need to follow including conversion rates, conversion rate optimization, lead management, etc.
Shortage of Skilled Labor
An adept and competent staff can be truly attributed to the success a company experiences; this is even more true for a pharma company that deals in the making of drugs meant for treating people.
Having a skilled staff is one of the key components that guarantee the pharmaceutical industry's bright future. In fact, the pharmaceutical sector requires a workforce with extensive education, training, and experience. To continue making growth, the pharmaceutical industry must boost its investment in highly qualified personnel.
When defining a qualified workforce or skilled labor, we can state that it refers to those that perform technical or intellectual work that necessitates in-depth expertise in a particular area or a subject. It should be emphasized that an industry's productivity depends on how qualified the personnel is.
Employee training aids in acquiring the skills required to guarantee, enhance, and improve their participation in their everyday responsibilities. The companies can also monitor the existing skillsets, identify any shortcomings, and facilitate overcoming those limitations. The better trained the staff, the higher the productivity. Yet, finding the right candidates for the job can be a daunting task for pharma companies.
Lack of Flexibility in Manufacturing
The patient population varies with the target indications for drugs being narrowed down. When a particular medicine or drug targets a specific subset of the patient population, it reduces the market size for that product or drug. As a result, the requirements for manufacturing batch size are reduced.
This is to say that with the emergence of rare diseases, drugs need to be manufactured to treat these diseases irrespective of the small size of the population they apply to. This calls for envisioning flexibility in the manufacturing and development process of the drug.
There are huge companies that have the facility to mass produce a pharmaceutical but now have to create small batches of the specific drug or the orphan drug that can cater to and treat rare diseases.
Companies are constantly looking to be flexible to imbibe integration into their daily operations to facilitate flexibility. Faster, more precise, and transparent processes are increasingly needed in the pharmaceutical industry across all areas. However, this still remains a challenge for the companies as manufacturing small batches and their supply can not only be expensive but also difficult to track.
Supply Chain Disruption
Supply chain problems are not new to a business and pharma companies do not need an introduction to the term. However, constant efforts are in process to alleviate the supply chain disruptions in the sector.
Compared to other industries, the pharmaceutical supply chain is very complicated and subject to tight regulations. Since the supply chain consists of numerous suppliers dispersed over various places, close supplier cooperation is necessary. Additionally, the supply chain must be made completely transparent which poses a problem for the pharma sector.
Although the management of pharmaceutical businesses works hard to optimize procedures for achieving the best result, eruptions of technical glitches hamper the process ahead. As a result, they alter their approach and make the greatest use of their resources to lessen the problems in their pharmaceutical supply chain.
Despite the fact that we are in a global digital era, it is crucial that businesses invest in monitoring software to increase productivity. An ERP system can assist organizations in determining the location of the products and the state of the supply chain through the various targeted modules.
Storage and Assessment of Huge Volume of Data
There is a lot of information on which the businesses rely and because of which they survive. This implies that the companies must think of innovative ways to gather, store, and share the data within the company so that nothing is lost when it travels from one hand to the other.
Data is the term used to describe any information generated by machines or entered by technicians in the pharmaceutical sector. The ability of businesses to conduct analyses that can aid in decision-making is another factor contributing to the significance of data collection. It should be highlighted that gathering data is one of the essential components for any firm that hopes to sustain itself in the sector.
Pharmaceutical industries are subject to intricate hazards relating to drug approval, quality assurance, the supply chain, and even various international business practices. Therefore, the operators in the pharmaceutical sector require agile technologies for storing and working on the data effectively while developing action plans.
Data can be gathered at various levels, including maintenance, production, and quality service, in the pharmaceutical sector. This process has to be digitalized to be shared and worked upon. Without digitalization, firms will not be able to see the outcomes they desire. This becomes a challenge as the companies are not able to materialize the advantages of the scattered information.
Workforce Optimization
Cost considerations influence hiring decisions, and even little adjustments can have a significant effect on revenue. Collaboration among the teams and different units of a business is essential because it saves time and helps everyone work toward the same strategies and objectives. Finance, HR, recruiters, hiring managers, and business leaders must all use the same data which has been updated recently. The dependence on paperwork or manual intervention in sharing the data can hamper the workflow.
All business tactics are intended to increase the effectiveness of workers and operations which collectively go under the heading of 'optimizing the workforce.' It should be emphasized that optimizing the workforce maximizes employee benefits and hence preserves efficiency in the pharmaceutical industry.
This includes everything from creating a data-driven hiring plan to forecasting the demands of the workforce and analyzing the gaps in their abilities. The pharmaceutical sector occasionally needs to introduce new standard operating procedures when it comes to batch production using batch folders. So also, there is a need to examine other operations that can be optimized to provide better results.
However, the lack of a centralized system that makes real-time information available to everyone alike leads to a long struggle for most pharma companies.
Manual Tasks
There are various manual processes where the valuable workforce must repeat the tasks manually. They often use spreadsheets or work on paper which is simply not an efficient way of working, especially, in the existing scenario when things need to travel fast and also accurately. With spreadsheets, there is no guarantee of accuracy.
All these manual processes hamper the process workflow heavily. The pharma sector must leverage the new-age technologies to utilize its full potential.
For example, workplace productivity is hampered in manufacturing units by a lack of reliable and quick data access. Additionally, because the pharmaceutical industry lacks automation, it is challenging to monitor staff productivity.
Changing Government Regulations
We often come across the burning question: How can pharma companies keep up with the frequently changing regulations introduced by the FDA or other regulations set by the government?
The pharma sector is one area that needs to strictly maintain compliance with the fixed rules in order to avoid any kind of disobedience or non-compliance with these regulations.
With the manual processes in place, it is difficult for the R&D teams, the manufacturing team, and other related teams to maintain sync with the new rules.
None of them are on the same page in context to the rules as they may be following the old rulebook. In the absence of a centralized system that lets all of them update the data and view the updated data, the team struggles with keeping up with the changing government regulations.
How can ERP help Pharma companies?
We have seen the challenges in the pharmaceutical industry and how an automated system can be the right solution. Your company's foundation should be an ERP solution if you are seeking a comprehensive program that puts all your business units on a single dashboard.
Being in charge of everything related to process-based manufacturing, product traceability, supply chain management and planning, quality control, inventory, and HR or payroll is expected of you while managing a pharmaceutical company.
Let's grasp all these facts in this section.
Recipe and Formula Management
The recent times of COVID-19 have taught us that there is a constant need to improvise upon the existing drug formulation. The researchers have been relentlessly working on drug formulas that can help treat new and rare diseases.
Due to the ongoing continuous demand for the creation of new pharmaceuticals, recipe and formula management is a crucial concern in the contemporary industry. The lack of dependable technology that can handle this crucial stage is a substantial challenge in the manufacturing process.
Critical ingredient formulas and drug formulations are successfully managed by a pharmaceutical ERP manufacturing system created for the pharma sector.
There can be a number of factors that the companies can choose and introduce in their ERP to overcome the challenges pertaining to recipe and formula management.
The following modules of pharma ERP for the manufacturing sector will be useful:
New Formula Development
Formula Management
Sample Management
Formula Costing
Accounting and Finance
All companies have accounting as the backbone of the business that indicates the true financial standing. From general ledger, cash flow statements, profit and loss statements, balance sheets, and other important financial statements, an organization requires to know how far they are on the road to progress.
Another way in which the ERP helps is through accounts receivables, payables, audit trails, and other miscellaneous tasks. The pharma companies can also benefit from it by having automatic TDS and tax calculations. In other words, the ERP can bring together the entire financial status through multi-dimensional financial reporting.
Inventory
Stock and inventory management play a vital role in managing a profitable pharmaceutical business. In any type of industry, inventory management is crucial. Because the pharmaceutical industry offers such a wide variety of products, inventory control becomes essential. A small pharmaceutical company's product profile could include more than 100 compounds or combinations. There are millions at stake for a single drug formula. An unaccounted extra element may prove to be very expensive.
Therefore, the pharma manufacturers must verify their investment and inventory at each level.
With concrete and holistic data under one roof, the managers can be better prepared for inventory planning and warehouse management.
Diverse aspects like bin management, stock in stock out, handling multi UOM (Units of Measurement), stock costing and valuation are only a few among the many benefits of the ERP implementation.

What do pharma companies need inventory management?
Any pharma company primarily needs an expansion plan with the details of the customer type and the distribution chain. They must also make a note of the stock consumption happening on a yearly, quarterly, or monthly basis.
For each of their products, the firms must also create classifications based on the moving and non-moving products. At the same time, they must also maintain a balance between stocking out costs, ordering costs, and stock keeping costs.
All this is possible only when their records and reports present the end-to-end information. Good inventory management practices will also help them align the reorder for a product, ultimately leading to a better economic performance.
Purchasing
Purchase management is equally important when it comes to managing orders. An ERP can be a crucial element in assisting and guiding companies by providing insights into supplier information, quote comparison, etc.
The purchase management module lets them accomplish project-based purchase management, supplier order management, and also set and plan the budget for the purchase.
Supply Chain, Batch Control, and Traceability
Pharma supply chains are tough to manage as the customers or the patients are located in farfetched and numerous locations. Plus, there are many processes involved that further add to the complications. Therefore, anticipating success with such a model of working can be a goal difficult to achieve.
Some medicines and drugs such as vaccines are temperature-critical and therefore, they need extra attention while being carried between locations. Historically, there has been too much reliance on paperwork and manual entries which has added to the occurrences of errors.
Although the concept of ERP and its modules is relatively new, the advantages of the technology have already become popular in the pharma world. The goal is to provide complete visibility, enable end-to-end tracking and planning, and automate procedures that were previously manual.
Technology is developing to prompt and record the activities that individuals may need to take in reaction to any dangerous deviation. Also, it aids in providing real-time data on the state of temperature-critical drugs.
By creating a stronger audit trail for compliance, companies can enable trend analysis. Additionally, they can also access precise proof and follow detailed protocols for remedial action. All these factors help in lowering the price of misplaced medication, which includes the price of the medication itself as well as the price of reordering, higher lead times, and rescheduling of patient visits.
Serialization is one technique the manufacturers can follow in order to avoid supply chain disruptions. But what exactly does serialization entail?
Serialization
The method of serializing involves giving each product pack a different number. No matter where the product ends up in the supply chain, producers can track every unit that leaves their plant thanks to serialization. With this degree of traceability, businesses can achieve the following:
Enhance inventory control
Systematically and accurately recall products
Comply with the federal laws and regulations
The next step is to apply a number of distinctive codes to the saleable units. Based on the federal laws, there are certain requirements pertaining to these codes, which are given as follows:
The codes must have an expiration date that allows retailers to know when to take the product off the shelf and lets customers know when it becomes unsafe for human consumption.
They must also include a serial number, which allows you to follow specific products via the supply chain.
A batch number is used to track which particular mixtures of materials were utilized to create the product.
Information, automation, and teamwork are essential for today's batch processing to function efficiently. All three of these needs can be met with the help of an ERP system.
A pharma manufacturer can avoid postponing production due to stock-outs or inaccurate stock. They can ensure that the appropriate inventory is available for production with the use of information from the ERP system.
An ERP solution that integrates sales and production allows for the scheduling of production to begin at specific times in order to pick-pack-ship orders on time. It can connect to equipment over the internet in the current manufacturing environment where sensors are increasingly being employed on machines. Thus, they can now have greater visibility of shop floor operations and the movement of batches through each stage.
By optimizing procedures, integrating various activities, and providing real time data, an ERP solution gives batch manufacturers the chance to enhance their operations.
Quality Control and Product Costing
There are multiple factors that determine the final cost of a new pharmaceutical or a new drug. It may be related to raw material management, data-driven production, and material procurement.
Every process has a unique cost margin that is controlled and dealt with independently.
Therefore, it takes time for the stakeholders, employees, and other interested parties to be in sync with the update when it comes to determining the final price of a medicinal product.
Giving the organization centralized data and real-time data on which to base decisions is helpful while installing and implementing the pharmaceutical ERP system. This information is utilized to develop strategies and plans that will ultimately result in lower costs and more efficiency.
A properly maintained pharmaceutical ERP system is necessary to efficiently achieve quality analysis and control of each segment of manufacturing. It is necessary to maintain strong quality compliance and management at all times.
Additionally, other sensitive and essential operations such as expiry management, compliance, formulation, product yield, costing, and quality can be taken care of without much difficulty owing to the real-time and updated information.
CRM
Customer Relationship Management or CRM is integral to the positive business performance of any company. With a pharma ERP, the companies will be better aligned with their sales process. The CRM module can effectively lead to proper utilization of the captured data with the help of which the managers can make informed decisions, boosting sales performance.
The module can also inform about the follow-up reminders and pending follow-up reminders. It can aid the process of developing good relationships with clients. This is followed by enhanced levels of customer satisfaction which goes hand-in-hand with customer loyalty. By saving all the customer contact details and product details, the CRM module of the ERP enables ease of business.
Other aspects that can be tapped with an ERP are as follows:
Sales forecast
Territory management
Order Management
Pricing and Discount management
What is the COVID Impact on the Pharmaceutical Industry?
One cannot discuss the pharmaceutical sector without bringing up COVID-19, a pandemic that wreaked havoc and fundamentally altered how the world operated. The COVID-19 pandemic had an impact on the global economy, which included the pharmaceutical industry. Yet, the effects of the pandemic can be divided into two parts: the challenges and opportunities.
This is to say that while the pandemic had adversely affected the world and the pharma industry, there were a few opportunities as well for the medical sector.
The pharmaceutical industry may view COVID-19 as a unique possibility since it has led to an increase in the demand for prescription drugs, vaccinations, and medical supplies. We shall be looking at both the challenges and the opportunities presented by the COVID situation.
First, let's look at the short-term and long-term challenges here:
Short-term Impacts of COVID-19: Challenges
The short-term challenges faced by the pharmaceutical sector are as follows:
Surge in demand: The sudden surge in demand for medical supplies, drugs, and other medical goods led to a shortage.
Panic purchase: This is a critical aspect as during the pandemic, people panicked and purchased more medical supplies like masks, oxygen cylinders, personal protective equipment, over-the-counter medication, sanitizers, etc., than was needed for sustainable healthcare. These factors contributed to pressure on the manufacturing units of the pharma companies and also distorted the supply chain across the nations.
Upset inventory and stocking: The other observations were the difficulty in managing the inventory and stocking raw materials for drug manufacturing. The manufacturing teams had to struggle with the questions and concerns about the quantity of stock that they should maintain and what should be reordered.
Shipping and Logistics went haywire: A surge in demand led to increased and expedited shipping of medical goods. In other words, the pandemic has had adverse effects on supply chain management, warehouse management, and logistics management for most the pharma companies.
Long-term Impacts of COVID-19
The long-term challenges faced by the pharmaceutical sector are as follows:
Delayed approvals for other companies: The non-COVID drug manufacturing companies have had a tough time pertaining to receiving approvals for their drug formulations. This was due to the fact that the governments were under tremendous pressure to follow the development of the COVID vaccine.
All non-COVID drug manufacturers as well as other medical supplies manufacturers have had to wait for a long to receive approvals from the government. The repercussions of the wait would be seen even in the times to come, as their entire product cycle has been affected.
Slowed-down growth of the pharma sector: With the world economies taking a hit, the pharma sector has had to deal with the economic slowdown as well. Also, the introduction of new drugs in the market has catalyzed the slowed economy as the focus of the pharma companies shifted towards manufacturing these newer sets of pharmaceuticals.
Change in consumption trends: Owing to the pandemic, drug consumption and storage trends have changed considerably. Also, with a rise in social distancing practices, the emergence of teleconsultation or virtual appointments has been observed. These can be termed as the behavioral changes across populations the world over.
With hygiene still a big concern, virtual healthcare assistance is here to stay and can be seen as a long-term effect of the pandemic
Opportunities for the Pharma companies after COVID-19
Speaking of the opportunities for the pharma sector after the pandemic occurred, let's run through the following points:
Utilizing information-sharing tools and technologies: The companies have learned to take advantage of innovations in information sharing in order to improve supply chain alignment so that more people can benefit. Specifically, information sharing is key to stock management and preparedness for cold storage of vaccines. Also, it takes care of supply chain during national and regional border closures.
Having a single hub of information can update all employees and departments in time about the latest happenings concerning the business. Utilizing an ERP for information sharing can boost the productivity of the employees.
Importance of collaboration: To maximize the resilience of manufacturing networks, longer-term contingency planning, and strategic collaboration are required. Businesses need to be able to rely on a large network of partners. Therefore, the pharma companies now Invest in a wider group of collaborators who can boost local manufacturing capability.
Creating and banking on the API suppliers: With a wide network of API suppliers, businesses can create plans for stockpiling and widen communication channels.
Better preparedness: With the global supply chains impacted due to restrictions and bans on the export of raw materials, manufacturing supplies, PPE, human resources, and medical items, the companies are now prepared to deal with it with the help of advanced tools and facilities like the ERP. The modules in the ERP can clearly prompt the right action at the right time, leaving no stone unturned for an enhanced outcome.
From both a global and local standpoint, the COVID-19 worldwide pandemic may have a variety of short-term and long-term effects on the healthcare industry, particularly the pharmaceutical industry. By identifying these effects, policymakers may adopt evidence-based plans and decisions to address related problems.
The identification and subsequent measurement of short-term impacts using the appropriate data analysis are necessary for effective planning to avoid long-term issues. For policymakers to be guided toward more evidence-informed planning to tackle concomitant issues, it is crucial to identify these consequences.
Conclusion
The post draws attention to the need for an Enterprise Resource Planning system in a pharma company or any business that deals in pharmaceuticals. The efficiency with which the system guides the companies in the processes including manufacturing, supplying, marketing, and so on.
Right from bringing the entire team and the management under the same umbrella, the software enables easy and expedited accomplishment of business objectives. From sharing information to analyzing it for better decision-making, an ERP can be the game changer for drug manufacturing companies today.
How can Deskera Help You?
Pharmaceutical manufacturing companies seek a comprehensive system that enables them to align all their business modules, including accounting, inventory, and employee management.
With Deskera, you can take advantage of an ERP system that is focused on distribution, and it's future-proof for a wide range of businesses. The best part is that it can be customized to suit your specific requirements. In order to develop and advance your company, our ERP provides you with a futuristic perspective.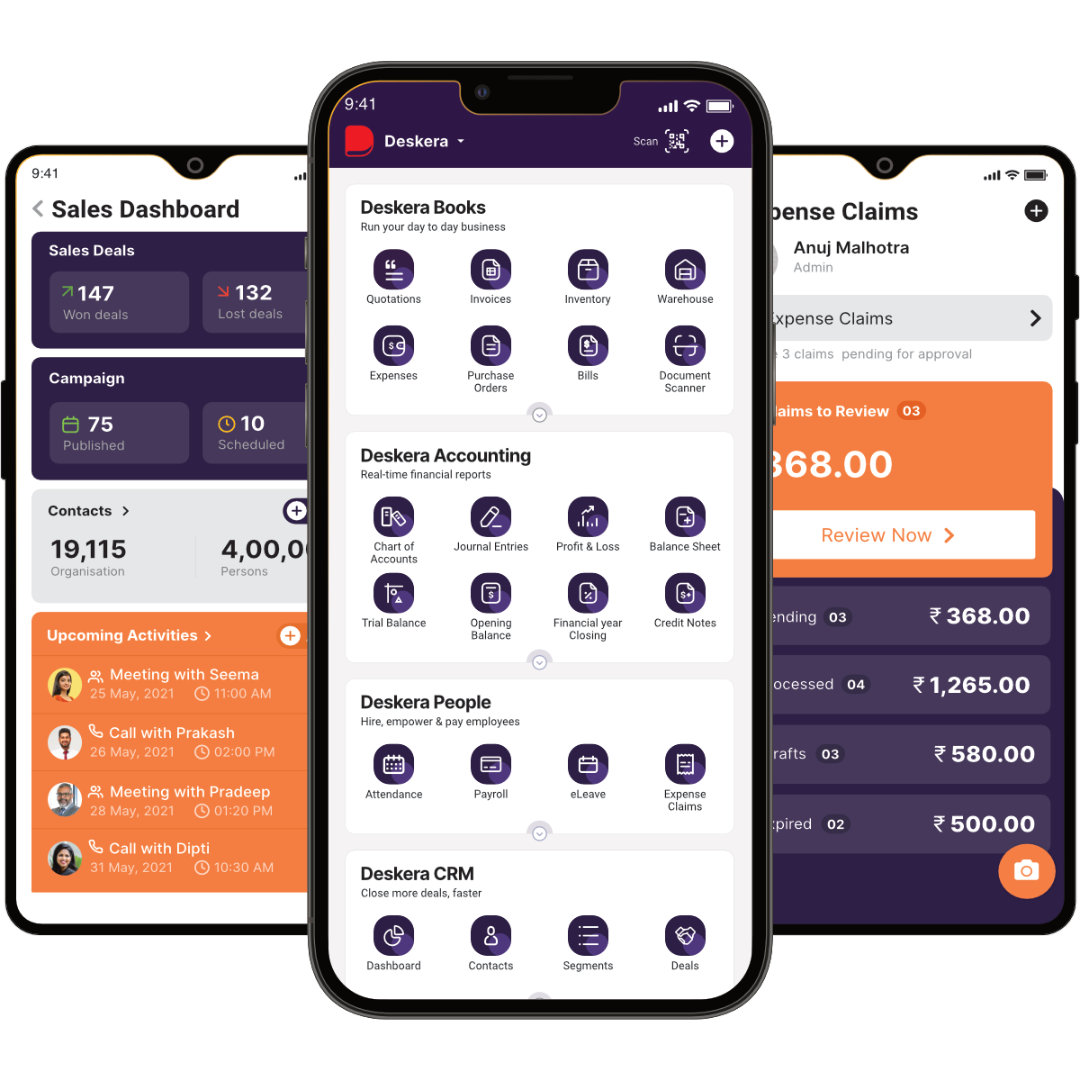 You can automate all the significant accounting tasks, including invoicing, expenses, and billing, with Deskera Books.
Deskera People is a specialized tool that simplifies the management of employee payroll, deductions, attendance, and leaves.
Deskera CRM comprises all the solutions including CTAs, landing pages, email marketing, and so on, that can help you grow your customer base.
Try Deskera ERP to Streamline Your Business Modules Today!
Sign up for a Free Trial Now
Key Takeaways
The discovery, development, and production of chemicals that are meant for use as medication for humans or animals are considered to be the core activities of the pharmaceutical industry.
In the US, 119 million people utilize prescription medications. The size of this figure is reflected in the pharmaceutical market in the United States. The United States Food and Drug Administration (FDA) is in charge of overseeing medications before they are made available to the general public.
Pharma manufacturing, distribution, marketing, and retail are some of the businesses associated with the pharmaceutical sector.
Enterprise Resource Planning (ERP) is a software program that facilitates the management of business operations, finances, and accounting on a daily basis. In addition to streamlining procedures, it helps you coordinate activities in order to better manage your daily operations.  Small and large businesses alike consider ERP to be critical.
Having better finances, inventory, sales, CRM, and better human resource management are some of the primary benefits of an ERP system.
Product costing, managing regulatory compliances, foreseeing scalability, SCM, cost reduction, and management of sales and marketing are some of the ways in which pharma companies can benefit from ERP software.
The main reasons why the pharma sector needs ERP are to have better quality control, workforce optimization, address supply chain disruption, and drug formula management, among other reasons.
Avoiding manual tasks and keeping up with the ever-changing government regulations are some of the other ways in which an ERP can help pharma manufacturers.
Purchase management, batch control, traceability, and recipe and formula management are some of the key aspects that ERP can keep track of and help the management take informed decisions.
Related Articles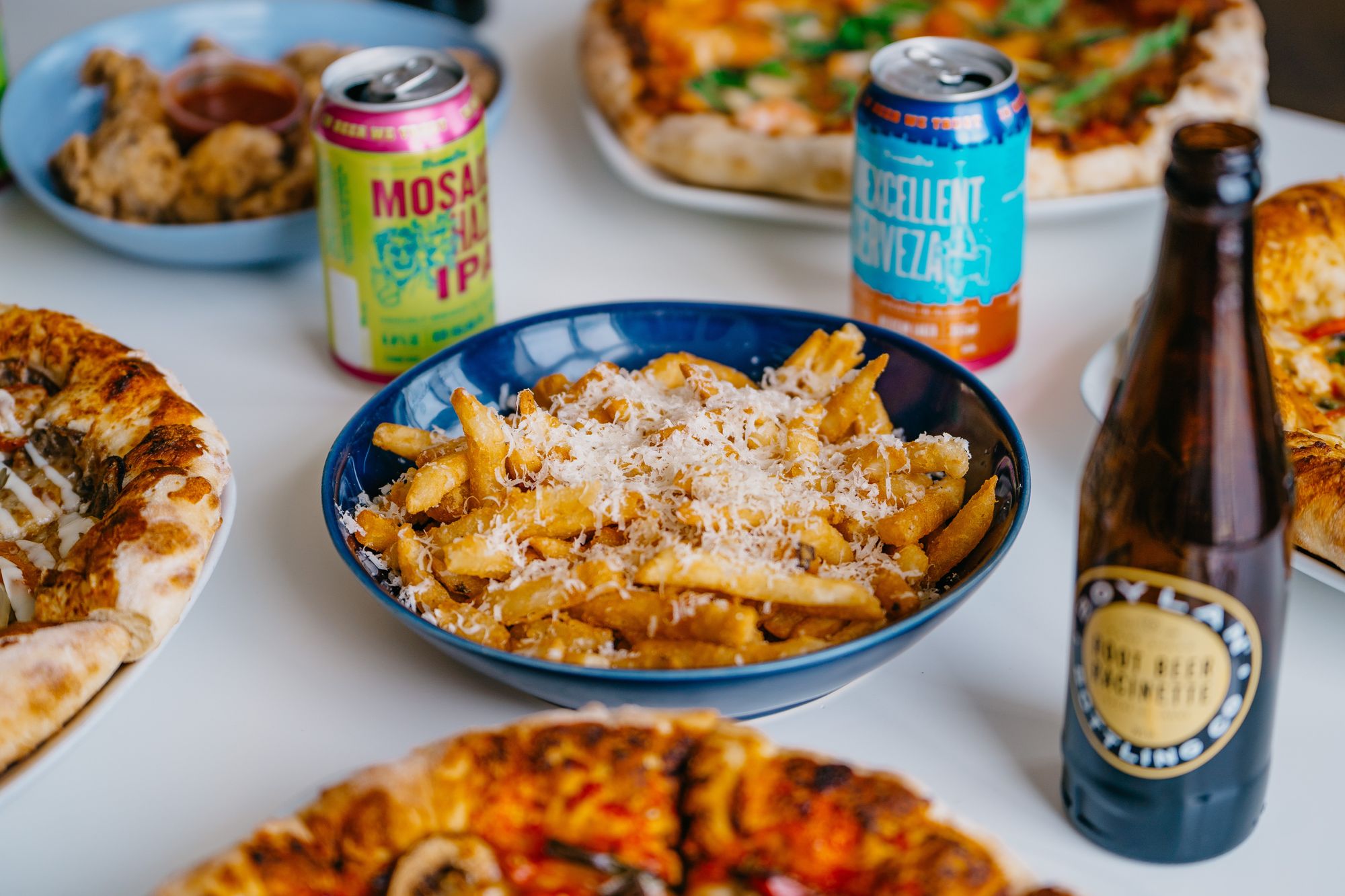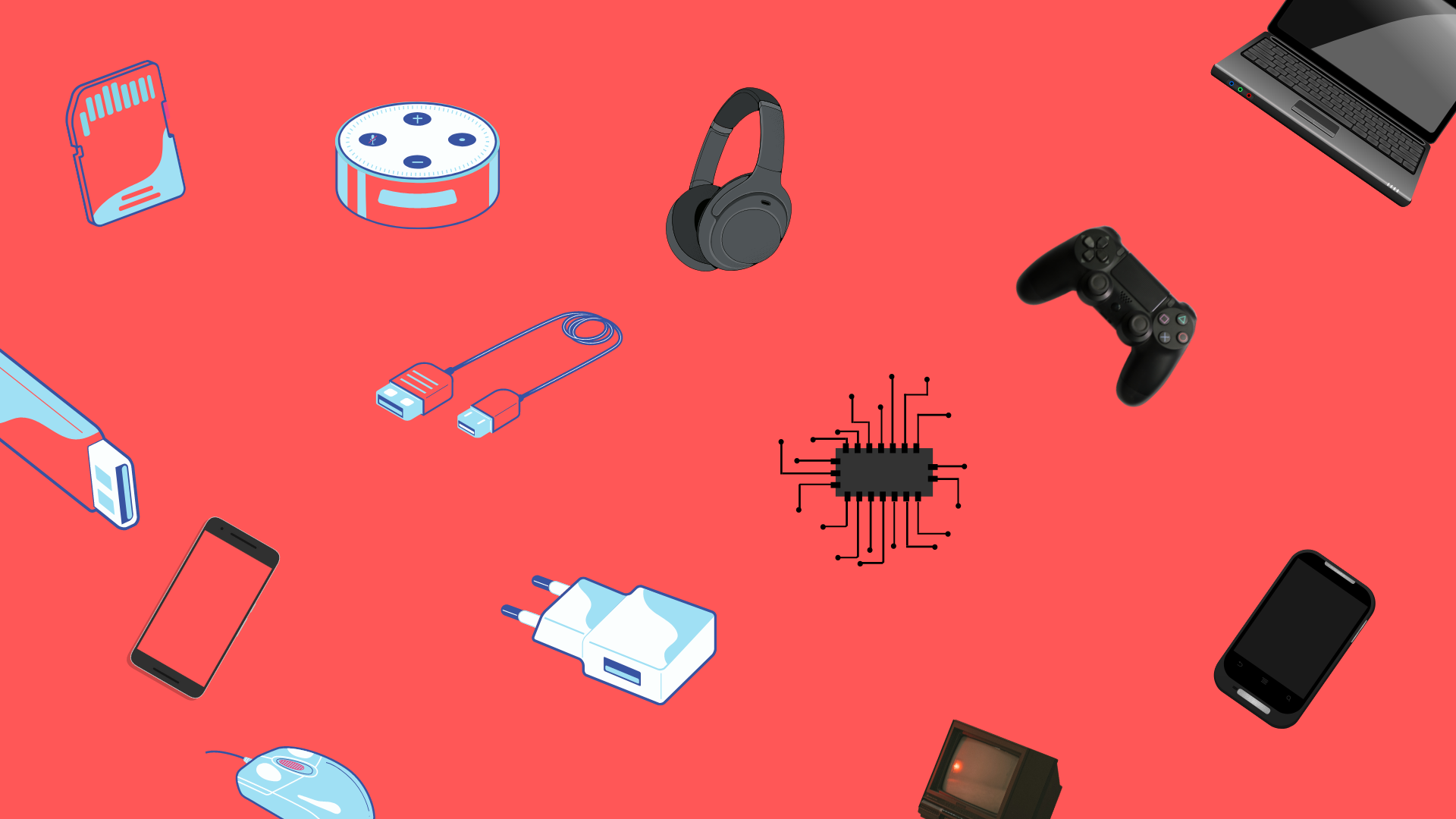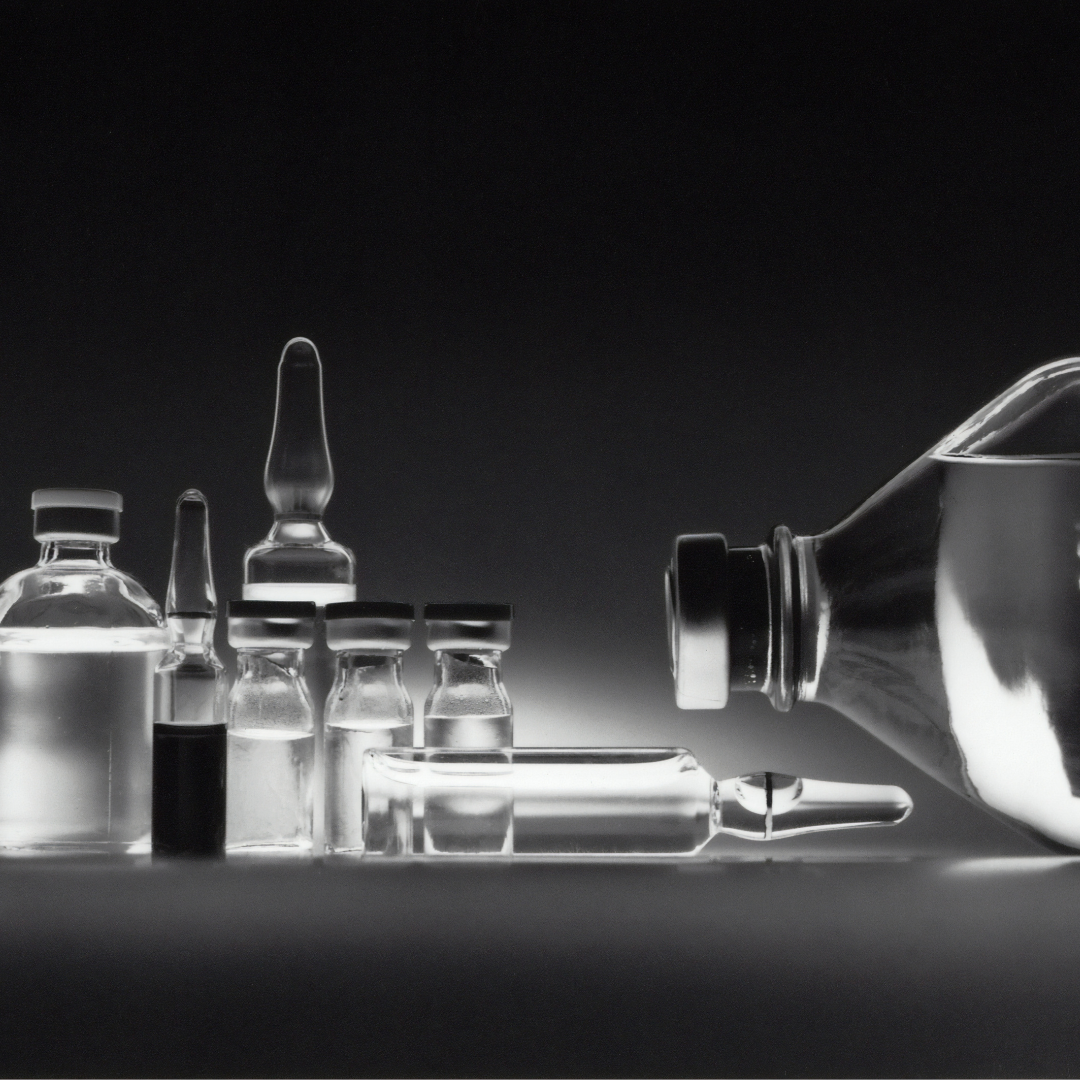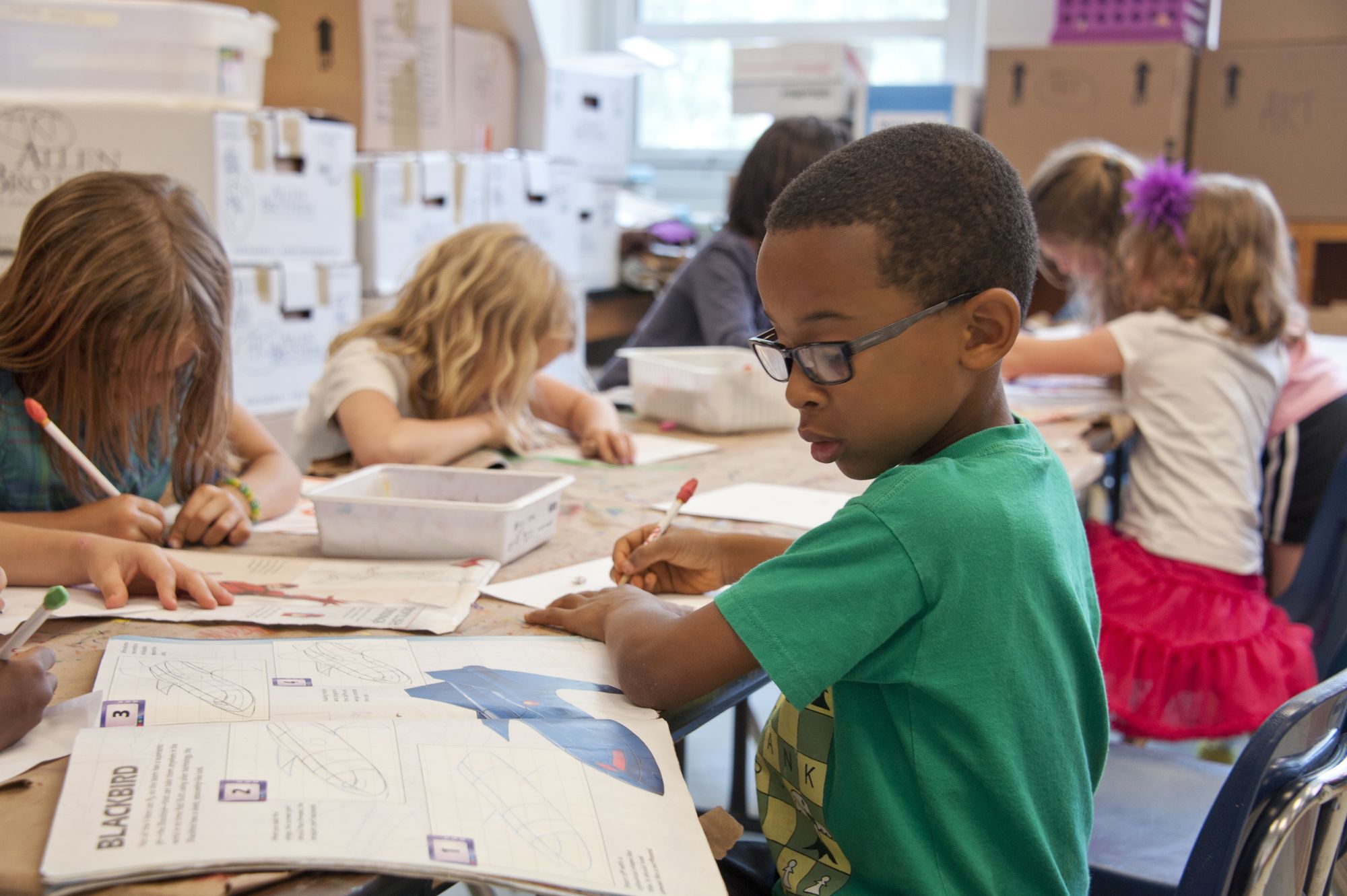 ---
---