There is a massive shift towards automation in the world, so it's no wonder that bots are everywhere, especially in the chatbot marketing world. You need to be familiar with chatbot marketing strategies, but bots and automation certainly do not harm when it comes to process management and lead and customer generation.
Table of Contents
What is a Chatbot?
What is Chatbot Marketing?
Types of Chatbots
Benefits of chatbot marketing
10 Tips for Chatbot Marketing Strategies
Chatbot marketing examples
Introduction
Chatbot marketing is an amazing automation strategy. This digital marketing strategy helps you automate communication with your customers to a specific point in time before you introduce them to real people for help.
The very first chatbot that was introduced was called Eliza, which was developed in 1967 to display a strong communication between humans and machines. Today, chatbot marketing helps businesses achieve high levels of customer engagement and solve user problems by talking directly to private space leads. It promises profit growth, but at the same time requires responsibility and respect.
What is a Chatbot?
Chatbots are computer programs or software that automate conversations with users. These can be programmed with different responses, depending on what the user chooses or requests.
For example, a chatbot can ask a consumer for a service from a company that wants to know more and provide an answer or guide the user to better information based on the user's choices. Advanced chatbots use AI (artificial intelligence), and many are programmed with specific answers and an established conversation tree.
The conversation tree manages all possible consumer responses and prompts the chatbot to answer based on those responses.
What is Chatbot Marketing?
Chatbot marketing is the strategy that chatbots use to market their business. This strategy became more famous when Facebook integrated bots with its messenger capabilities. Previously, many Facebook page messengers were completely unused. Occasionally, customers expressed questions and concerns, and more rarely, companies answered.
The chatbot marketing strategy keeps you from answering customer service questions and can even help many generate and sell leads. Bots can be very helpful in automating basic processes, answering customer queries, and even selling.
Types of Chatbots
It is a mistake to think that the workflow and processing of all chatbots are similar. Thanks to the in-depth and extensive research on bots, you can now choose the type of chatbot. Take a look at the various kinds of bots available on the market.
1. Button/menu based chatbot marketing
As the name implies, these chatbot marketing tools provide multiple menus or buttons that users can choose from. Depending on the button selected by the user, the bot will list the following button options that the user can select. This creates a multi-level hierarchy of chatbot marketing responses. These are the most commonly used chatbot marketing tools because of their simplicity. These are useful for answering pre-sales inquiries, multiple FAQs, and navigating users through online shops and websites.
2. Keyword-based chatbot marketing
These types of chatbot marketing tools use artificial intelligence (AI) to select and capture keywords in a user's query. By processing these keywords, the bot responds to customer requests. It acts like an old search engine that makes the most of the keywords you enter and responds accordingly. The advantage here is that chatbot marketing only responds to preloaded content and never deviates from the topic. Those limitations are somehow related to their benefits. These are unaware of misspellings and are highly context-sensitive.
3. Chatbot marketing for processing natural language
These are the most advanced of all and use machine learning and AI to provide users with the best possible experience. The make of a conversational AI chatbot is a little complex for non-technical people, but it works great. Their highlight is to remember the user's tastes and the conversations of a particular user and to improvise over time. One can also use custom ChatGPT bots to remember the user tastes and the conversations.
Natural language processing chatbot marketing tools are highly context-sensitive and interact with users in a data-centric approach. They understand and take into account misspelled user requests to provide a great user experience.
Benefits of chatbot marketing
1. Save time and money
Chatbots allow companies to serve more customers with fewer resources and effort. Unlike humans, chatbot marketing tools do not require a salary and operate 24 hours a day, so creating chatbot marketing is a one-time investment.
2. Useful for traffic segmentation
Chatbot marketing diversifies your audience by directing conversations in different directions. For example, people who want to know about the pricing are warm leads, so chatbot marketing may suggest the consumer to order directly in chat. If people need more information, chatbots need to provide all the details they need about your product or service. The immediate response allows users to resolve issues quickly, leading to a positive user experience for their customers. Chatbot marketing improves your brand image and builds trust in your company.
3. Accelerate the payment process with chatbot marketing
Chatbots allow users to complete an order without visiting a website. Orders and payments made directly in chat require less time and effort for customers to purchase from you. To do this, you need to connect a money transfer service to your chatbot. What a benefit to an e-commerce shop!
4. Fits all shops
Whether you're a small family-owned company or a large company, you can design a chatbot marketing strategy that covers a variety of processes.
5. Increase engagement with chatbot marketing
Conversations take place in messaging apps such as Messenger, WhatsApp, and WeChat, with approximately 5 billion users, according to Messenger People. This means you can communicate with a highly targeted audience on a global scale.
6. Provides data for analysis
All data collected with the help of chatbot marketing tools provide insights into the needs and preferences of the viewer. You can use this data to fine-tune your chatbot marketing strategy and overall chatbot marketing to improve financial and communication results.
7. Helps grow leads
Chatbot marketing is a smooth and fast way to guide your prospects into the process of reaching your sales goals. Selling shoes means showing different styles, colors and features-everything warms the lead and helps them determine that your service is worth their money.
8. Consumers get better results using chatbot marketing
Customers do not always know where the information they are interested in is. Customers may not even know what they are interested in. By asking a series of qualifying questions, customers can find the information they need.
10 Tips for Chatbot Marketing Strategies
Here are various world-class chatbot marketing experiences that you must learn. Here's a list of 10 lessons for those who are just getting started with chatbot marketing
1. Ask the team to find out the most frequently asked questions
One of the first things to consider about chatbot marketing is the content it contains. As an example, let's take one of our favorite chatbot marketing use cases, the customer service bot. If your chatbot marketing purpose is to assist your customers and provide quick answers, it's a good idea to look up the brand's most frequently asked questions to see what content to start with.
2. To find these FAQs, see two great places:
Customer service team - You will probably have many questions in your mind that they ask customers all day long.
The social media support team, community team, or social media manager - Anyone who engages in a social profile should have a good understanding of the most common questions that come up about @mentions and DMs. Sales and chatbot marketing teams know exactly what kind of questions customers see as they walk through the goal-achieving process.
Of course, you can also ask questions from outside your direct team. Similar to crowdsourced communities like Quora and Reddit, search suggestions at the bottom of relevant Google pages are a good place to start.
If you're building a chatbot marketing for sale, lead generation, or other services, it's highly recommended that you research the FAQ and customer journey and be fully prepared to help your bot as much as possible.
3. Create your conversation tree for your chatbot marketing
Chatbot marketing works best when answering specific questions. Without some specificity and planning, it will be very difficult for a chatbot to provide a reliable experience. Not to mention the correct answer. That's why the conversation tree works so well. Imagine a huge flow chart or mind map.
Start with the first greeting from the chatbot marketing and the first question to the user, then branch off and build a conversation flow in different directions where the conversation can turn. We are a big fan of tools like Lucidcharts and Whimsical to create the best readable flowcharts for this type of project.
4. Avoid completely open conversations
Open conversations can confuse chatbot marketing tools and give users a bad experience. If you don't have the luxury of sophisticated language processing, free-form questions like "How can I help you today?" Can go in different directions. How does it work? how much does it cost? Gluten-free or vegan? Get a discount! The user can select one of these statements by tapping these statements in the messenger interface. The bot then responds with an auto-answer.
5. Inform people that customer care reps are only one step away
One of the most interesting statistics we've seen about chatbot marketing is that people aren't as big a fan of chatbots as you might think. 69% of consumers prefer to communicate with chatbots over in-app support. People love quick answers to their problems. Many consumers still prefer the old-fashioned route-email or social support. As part of the chatbot marketing tools' welcome message, let people know that users are always invited to contact humans.
6. Call out to the chatbot marketing... and add a warm welcome message
Just as you would write as a brand on social media, you need to think about the voice and tone of your chatbot marketing. Perhaps this is just a natural extension of your brand's voice and tone. Also note the following: Inform people that you are talking to a bot. And a solid first question with many options to capture as many user journeys as possible.
7. Track the effectiveness of your chatbot marketing
If you're using chatbot marketing to minimize the amount of customer support, it's easy to see. If you want to measure the effectiveness of your education, marketing, or sales, it's very important to track your bot's success with measurable links and codes. You can also measure the ROI of your bot.
8. Replace email newsletter with chatbot marketing newsletter
One of the most important places is to use chatbot marketing as a content delivery system. For example, Facebook Messenger adds you to your contact list every time someone talks to you Messenger. You can set up chatbot marketing to sign up for these people and ask them to listen to regular updates and announcements-done!
9. Send a brief vote to your contacts
The high engagement rate with chatbot marketing also increases the likelihood that your message will be featured in all consumer contacts. It's notorious for getting large numbers of responses to surveys via email, websites, and apps. Using chatbot marketing makes things a little easier.
10. Enhance your chatbot marketing with personalization
Here is a list of chatbot marketing powers:
Universal Studios will tell you the waiting time for your vehicle
Marriott can advise on the availability of hotels and rooms
CheapFlights shows the best options for dates and price ranges
You can order pizza at Domino's Pizza!
You can anticipate the most common questions your customers ask and do your best to enter details into your chatbot marketing system. You can have a fun experience with simple things such as business hours and daily changes.
Make sure you are promoting your chatbot marketing strategy and let others know that you have a chatbot
This may seem obvious, but it's probably one of the most important tips I've covered so far. Your bot will only succeed if people find it and use it.
Chatbot Marketing Examples
Next, let's find out how companies in different industries are using chatbot marketing strategies.
Travel and hospitality - In this example, booking.com or MakeMyTrip helps users find apartments using location keywords through chatbot marketing.
Restaurant - A fast food restaurant called Wingstop allows users to place orders without visiting their website using chatbot marketing
Journey - Below is the Eddy Travels bot that allows users to find the flight they need via the Telegram app – a great strategy for chatbot marketing
Cash box! Sale - Louis Vuitton helps users make choices by categorizing products into different categories based on color and price range and provides the opportunity to contact the real person
Here are four great examples of how brands can add value to their customers through chatbot marketing.
Hipmunk
This is a famous travel search engine that is committed to answering travel-based questions. It also provides recommendations to travelers using the Messenger Chatbot. Hipmunk Messenger Chatbot Welcome Message allows customers to choose from travel advice, search for flights, and search for hotels.
Whole Foods Market
The Whole Foods chatbot marketing allows users to search the recipe database. This is a wise choice for grocery chains. Whole Foods chatbot marketing begins a conversation by explaining how it works. You can search for a specific one, or search the recipe database by dish type, dish, or specific dietary restrictions.
What makes the experience even more enjoyable is the ability for customers to combine text and emoji. You can enter a word with text or select the emoji that corresponds to the food you are looking for. The company has plans of adding more features to its chatbots like saving recipes for later use, signing up for coupons, linking it to Whole Foods accounts, and much more.
1-800 flowers
This is one of the first chatbot marketing tools operational on the messenger platform, that allows customers to order flowers and talk to customer support. When selecting an order, the customer is asked to provide a shipping address and then the carousel is given a selection arrangement. Chris McCann, President of 1-800 Flowers, said customer feedback was positive. McCann told Digiday that more than 70% of the company's chatbot marketing orders came from new customers.
Evernote
Evernote is a good example of a company that is effectively using chatbot marketing for customer service. Many consumers have had the experience of collecting support tickets and handing them over to an in-house team for follow-up. Evernote chatbot can then contact you directly on social networks.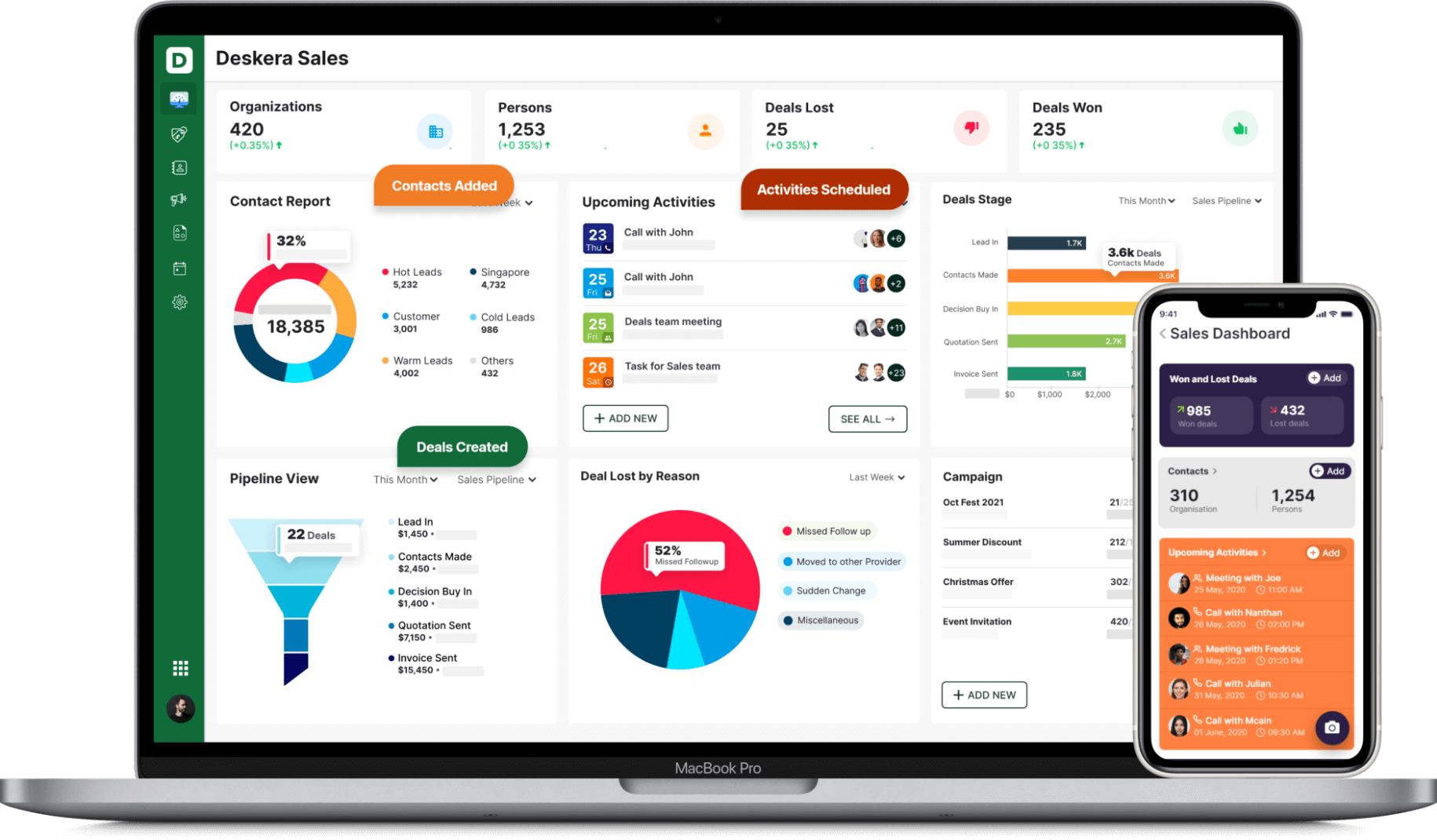 You can have a quick walk-through of how Deskera CRM works below:
By having full visibility in your sales pipeline, along with the real-time updated status of each deal, you would be able to use this information further to target those potential customers with emails accordingly, hence even closing deals faster.
Try Deskera CRM for Your Marketing Today
Sign Up For Free Trial
Conclusion
You need to be familiar with the latest chatbot marketing trends. They are everywhere. Brands use chatbot marketing for almost all types of customer service tasks, better sales and marketing, effective team communication, and more. Different investors trust the potential of chatbot marketing and are enthusiastic about contributing to the growth and development of their bot friends. Indeed, chatbot marketing has come a long way with technological advances that drive growth.
Key Takeaways
Facilitation of Orders - If you run an e-commerce store that sells clothing, groceries, accessories, etc., chatbot marketing is a lifesaver because you can receive orders directly via chat
If the user isn't ready to buy yet, chatbot marketing can at least narrow down the search before the customer contacts the real person
Providing Customer Support Chatbot Marketing tools is a great assistant for answering FAQs. In addition, chatbots run 24 hours a day to help solve problems in different time zones
Meeting Schedule chatbot marketing is incredibly useful for one brand in every industry, including hair salons, fitness trainers, and DJ services
News and update sharing - When people are communicating with your brand, your chatbot marketing tools give them the latest news
Related Articles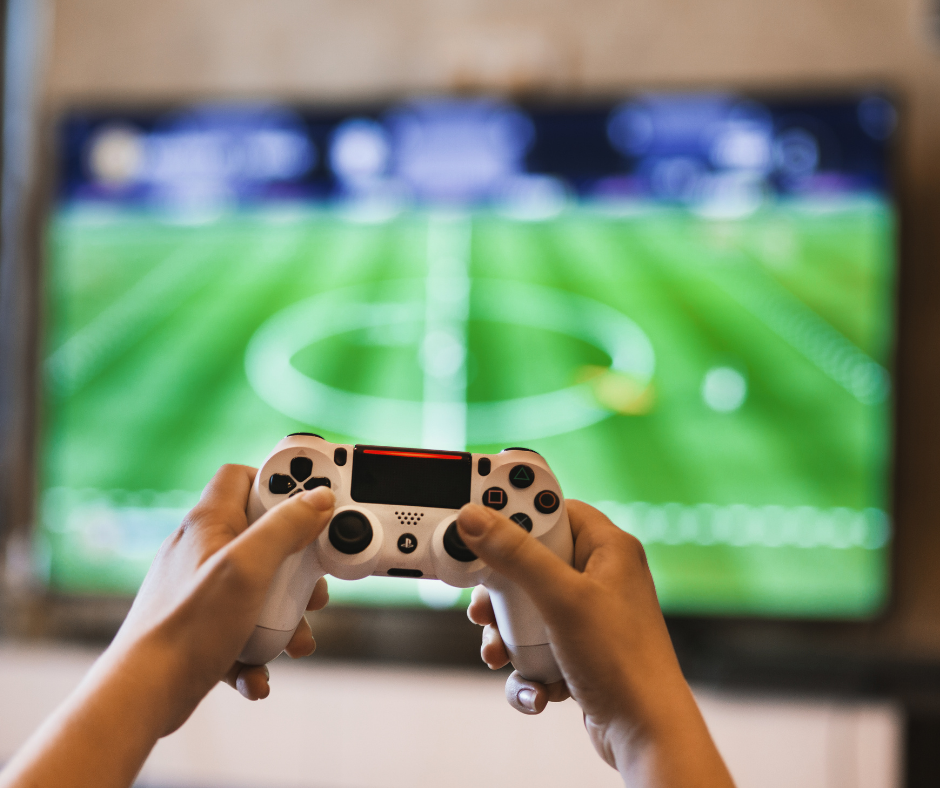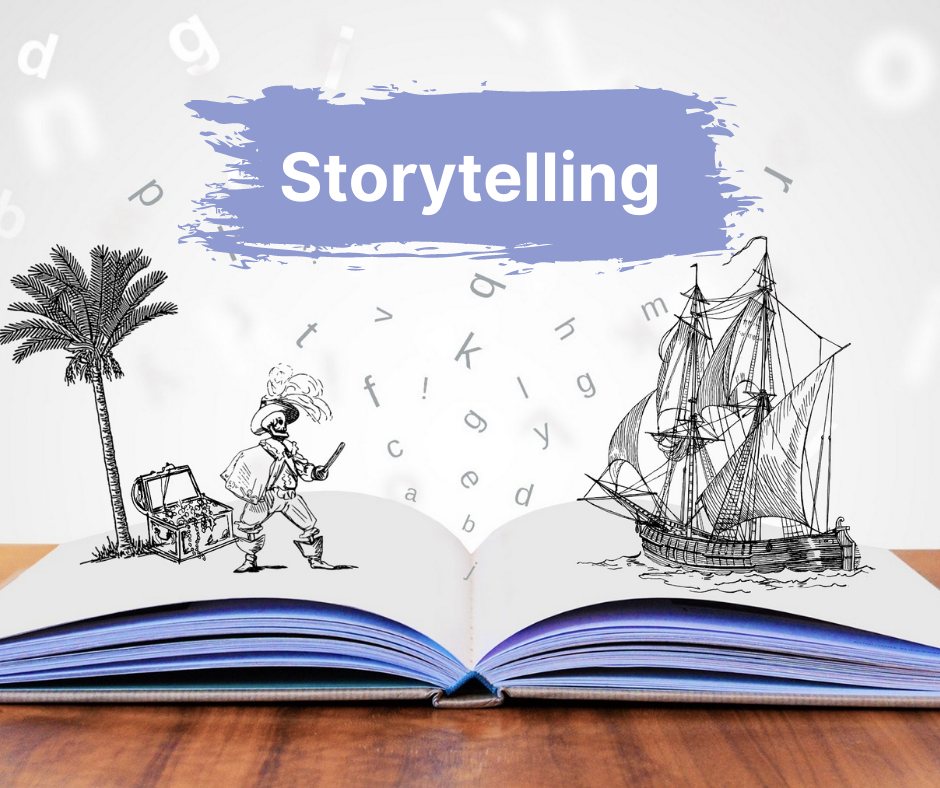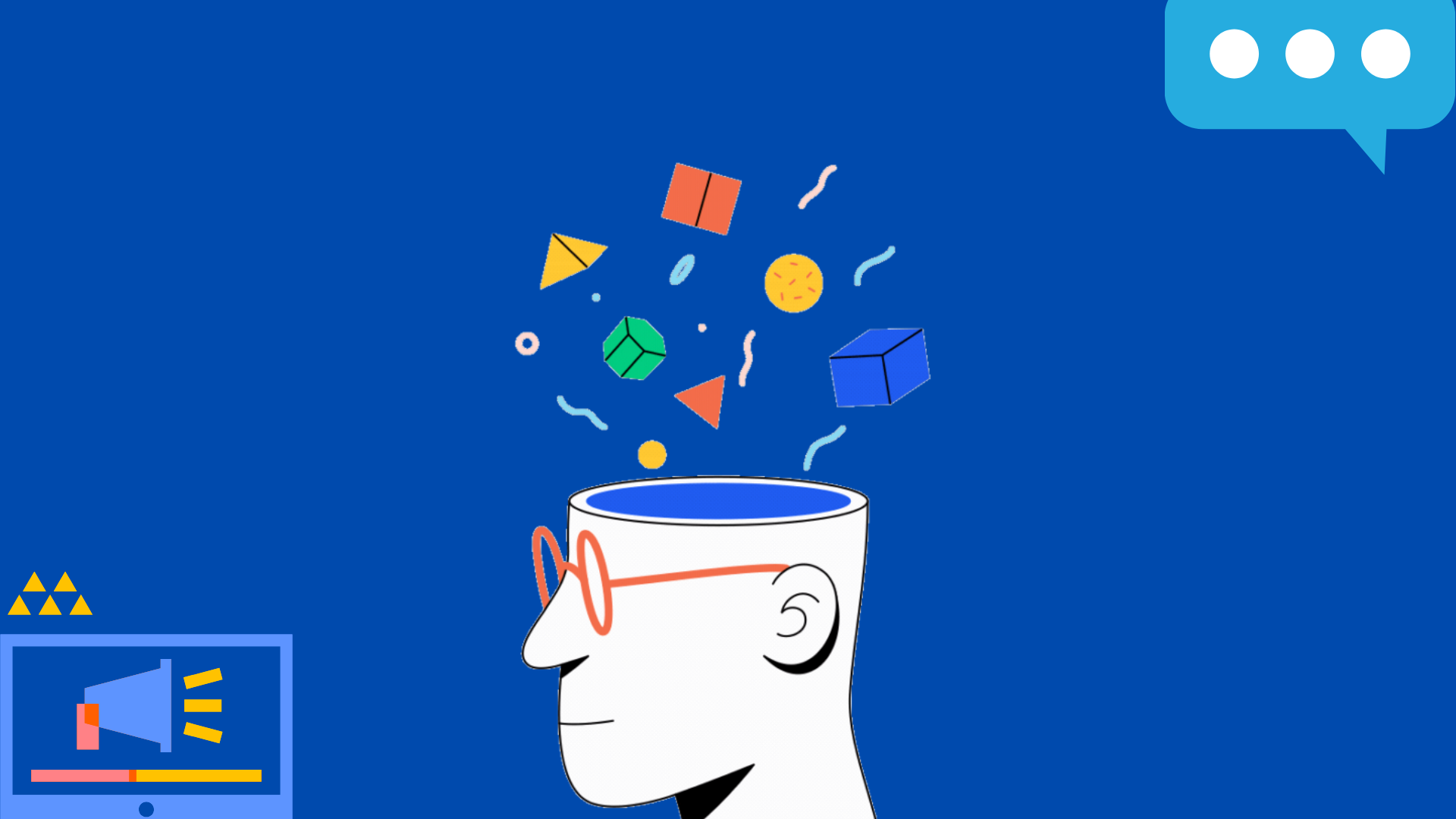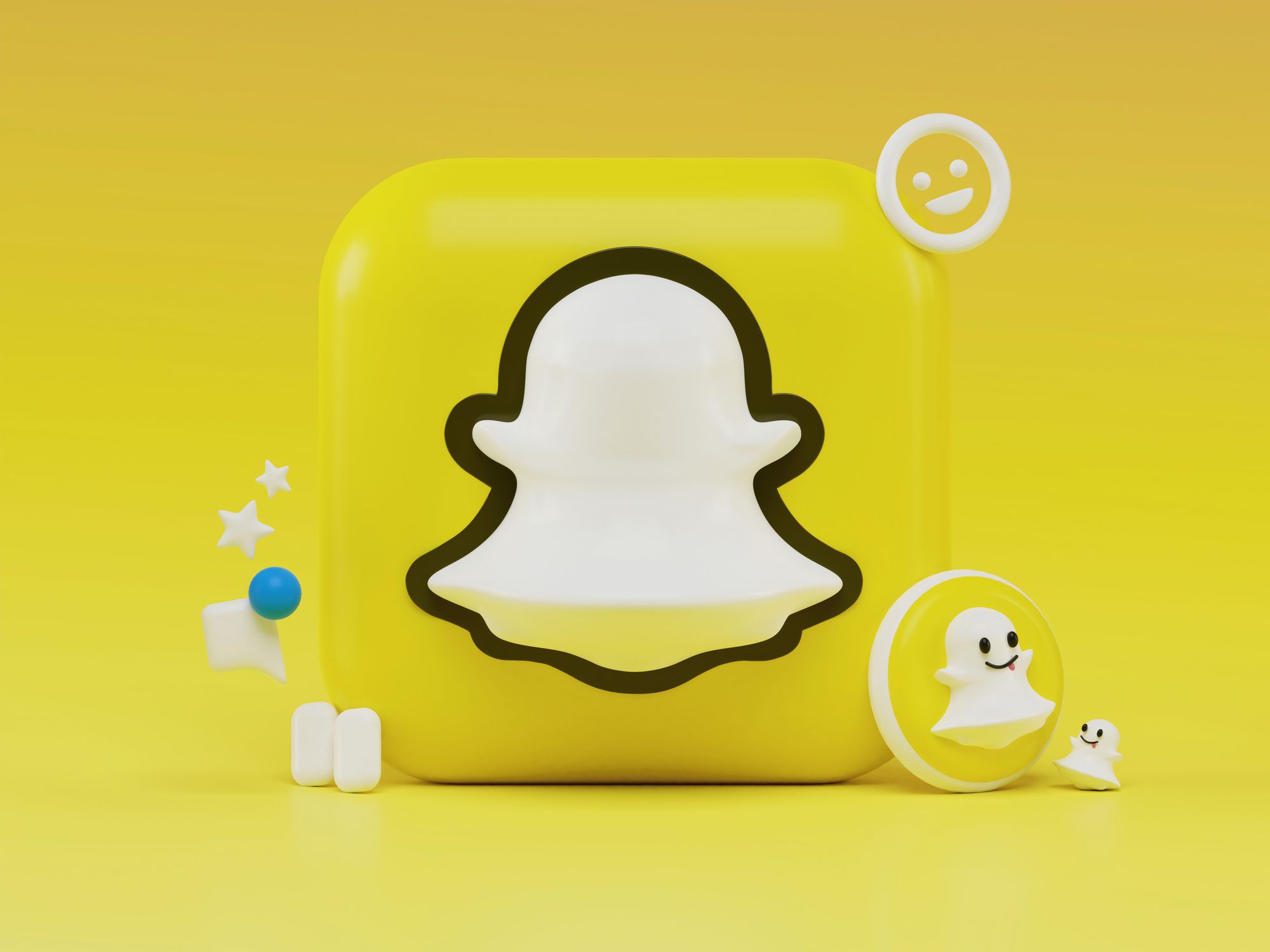 ---
---