The Healthcare sector showcases a growth pattern, which is set to rise from $6.5 billion in 2021 to an estimated $11.7 billion by the year 2030. The industry includes a wide range of companies that are involved in developing and offering healthcare-related goods and services.
The healthcare industry finds itself placed among the 11 GICS or Global Industry Classification Standard sectors or S&P sectors – a term used by the financial world. It consistently ranks among the S&P 500 Index's three most important sectors. (The Standard and Poor's 500 Index, or the S&P 500 Index, is an index that includes the equities of the 500 largest publicly traded US firms.)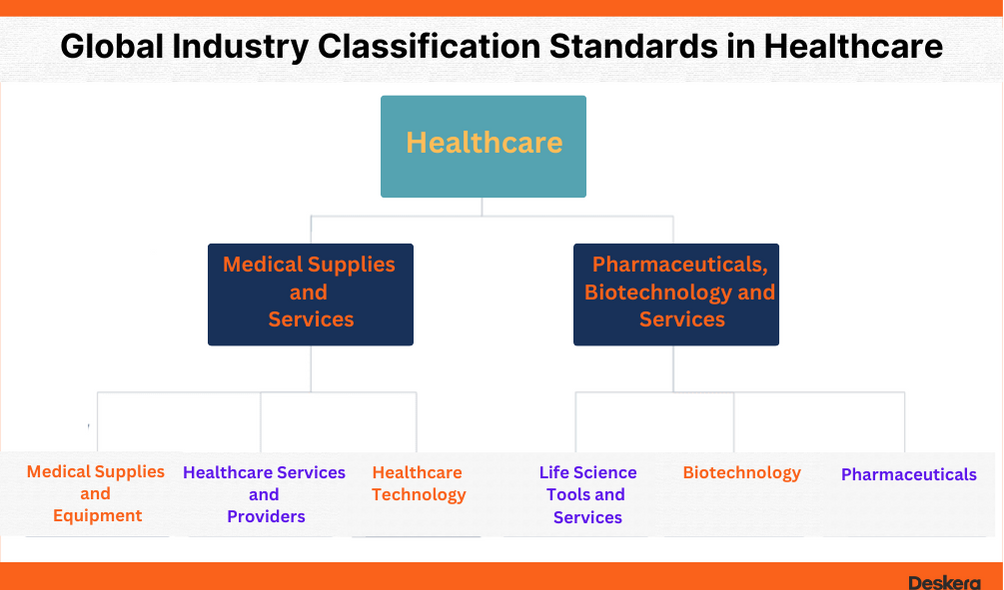 The diagnosis, treatment, and prevention of disease, illness, injury, and other physical and mental disabilities in humans are collectively referred to as healthcare. Practitioners in the fields of medicine, dentistry, nursing, pharmacy, and other care professionals provide healthcare. It describes the work done in the fields of public health, primary care, secondary care, and tertiary care.
However, recent observations have highlighted the woes of the healthcare industry and service providers. They struggle with providing quality patient care while also lowering operational costs. Therefore, to improve and expand patient care, healthcare institutions look up to ERP systems for improving their workflows. Additionally, ERP software implementation in the healthcare sector is driven by the need to lower diagnostic errors and boost healthcare providers' performance.
This article aims at bringing forth the relevance of ERP and its use in the field of healthcare. Let's look at the points covered on this page.
Streamline Patient-care and Business Modules with Deskera ERP
Sign up for a Free Trial Now!
What is ERP?
Enterprise Resource Planning also referred to as ERP, is a system that assists in the management of daily business operations, such as accounting, human resources, procurement, project management, risk management, compliance management, supply chain operations, and reporting. The fundamental operations of a business are all integrated into a powerful ERP system, which makes it easier to plan, budget, forecast cashflows, and present reports on an organization's performance.
Each business unit needs its own system to be managed, and this leads to a significant workload and time commitment. It also results in ineffective teamwork and poor decision-making. This calls for businesses to require an ERP system that can integrate all of these tasks into a single piece of software to help them communicate and work together.
With an ERP in place, it is simpler for the staff to manage their daily operations and use technology to make data-driven choices.
Every business operation is streamlined and made easier to monitor by an ERP system. However, ERP systems can be customized based on the size of the business. Let's run through how ERP can be helpful for all business sizes.
ERP for Small Businesses
Small businesses often struggle to get all their units together as they are still in the process to consolidate their resources. They are primarily looking at cost savings and saving their efforts in laborious tasks.
They can move away from manual, paper-based processes to automated, simplified, and effective processes in all areas of their operations with the use of an ERP system. Small firms must select an ERP solution that has the essential modules and features before subsequently scaling the solution as their operations expand.
ERP for Mid-sized Businesses
Medium business primarily requires an ERP platform with business modules that helps them to achieve targeted market growth. They need to monitor the business operations along with assessing the competitors in the market.
Operations including building sales pipeline, customer relationship management (CRM), and seamless integration with online marketplaces, play a significant role in competition and in assisting them in growing the business.
ERP for Larger Organizations
An ERP system will guide large corporations and enterprises to streamline their quick daily operations and continuously improve their procedures and practices. Intelligent automation, perceptive analytics, the capacity to manage big data, and tracking solutions that boost productivity are all features of corporate ERP software that enterprises need.
In order to survive and establish themselves more effectively in the competitive market, large businesses must choose a reliable ERP system software that holds all of their business functions.
How does an ERP system work?
By using ERP software, any action carried out by one department is made visible to all other departments and authorized company personnel. This information can be used throughout the ERP platform by all the authorized users of the company.
ERP systems gather this kind of aggregated data from all of its integrated functions and assemble it for easy and quick access by the company staff and personnel. Owing to the centralized database, the system provides a thorough understanding of the performance of the business through a variety of insightful dashboards and reports. This paves the way for a simpler decision-making process in real time. Insightful data guides the management on how to cut costs and streamline processes.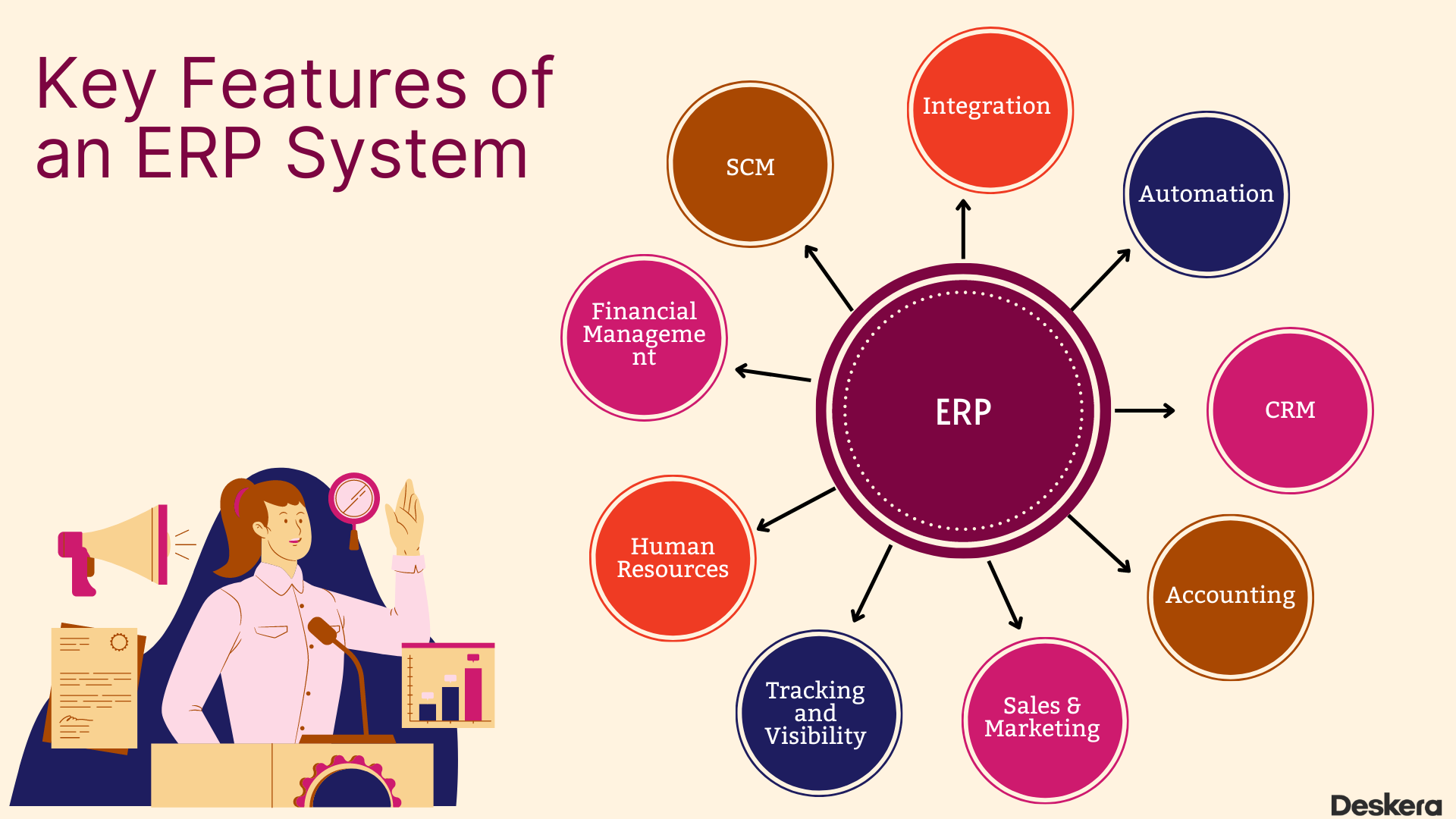 How is ERP System Deployed?
ERP systems can be deployed using any of the two methods namely Cloud-based and On-premises.
Cloud-based ERP systems
A cloud-based ERP solution allows organizations to monitor all of their operations from any location, using any device, and stores all of their business data in one place. A cloud-based ERP platform can assist in managing frequent updates better as the information gets updated in real-time.
This results in assuring zero downtime. Furthermore, companies can better utilize the characteristics of the system that are necessary to stay ahead in the market. A centralized deployment method offered by cloud-based ERP systems guarantees that all data is kept in the cloud. As an added advantage, the system also tracks the user sign-in and sign-out which enables easy tracking, thereby beefing up the security.
This option is apt for larger enterprises that seek to integrate all of their operations and reduce operational costs and overhead costs. However, owing to the many advantages of the cloud-based ERP, the option is adopted by businesses irrespective of their sizes.
On-premise ERP systems
With an On-premise ERP solution, the Enterprise Resource Planning software will be installed and maintained inside and in a physical office setting. Thus, the system is only accessible to the workforce on the premises or the office.
Businesses that purchase ERP solutions upfront benefit from complete ownership and management of the version. They do not have to depend on the internet to function properly.
What is Healthcare Industry?
A sector that offers products and services to treat patients with curative, preventative, rehabilitative, or palliative care is known as the healthcare or medical industry. The sector consists of businesses that carry out activities associated with the prevention, diagnosis, treatment, and rehabilitation of illnesses.
The sector utilizes both goods and services to offer care to the people who seek riddance from their ailments. This implies that there is a competent and learned workforce and equally adept equipment to take care of the medical needs of the people.
To satisfy the health needs of people in general, the health care sector is organized into numerous sub-sectors and relies on interdisciplinary teams of qualified professionals.
There are thousands and millions of professionals serving in the field who either operate through a private clinic or serve in a larger hospital.
However, in an effort to provide the best medical care, the industry faces many hardships and challenges that we shall learn about later in the article.
What are the Industries within the Healthcare Sector?
One of the largest and fastest-growing industries in the world, the healthcare sector contributes significantly to a nation's economy. To satisfy the health requirements of people, the contemporary health care sector is organized into numerous sub-sectors.
Interdisciplinary teams made up of groups of skilled professionals and paraprofessionals are essential to the delivery of modern healthcare. Those who routinely offer individualized and population-based preventive, curative, and rehabilitative care services fall under this category. They include professionals in medicine, nursing, dentistry, and allied health, as well as many others like public health practitioners and assistive personnel.
The healthcare industry bifurcates the offered products into different segments or sectors. Although this is not an exhaustive list, we shall try to cover as many points as possible in this article.
Let's look at the commonly known sectors in which the healthcare industry is divided.
Let us understand these sub-sectors in detail in the following sections.
Sub-sector 1: Medical Facilities and Healthcare Services
The medical and healthcare services is a vast category comprising the sub-categories mentioned here.
Hospitals
Ambulance Services
Nursing and Residential Care Facilities
Medical Practitioners and Healthcare Professionals
Hospitals
Providing medical care and related facilities to the people seeking medical aid and treatment for ailments are the primary objectives of hospitals. They carry out medical and diagnostic activities related to inpatient and outpatient services.
General medical and surgical hospitals, family planning clinics,  psychiatric and substance abuse hospitals, specialty hospitals, palliative care clinics, emergency and accident hospitals, dental clinics, and blood donation and organ donation centers are some examples of the types of hospitals.
Ambulance Services
The ambulance services are required by the patients that need to reach the hospital or care clinics to receive treatments. Ambulance services are a category that provides ambulances on call and also includes medical and diagnostic services and also serves as outpatient care centers.
Nursing and Residential Care Services
Supplementary care after a major operation or in-home senior citizen care are some of the nursing services which are commonly subscribed to. When necessary, they offer residential care together with nursing, administrative, or other sorts of care.
Community care facilities for the elderly, nursing care facilities, urgent care centers, mental health, residential developmental handicap institutions, and other residential care facilities are included in this category.
Medical Practitioners and Healthcare Professionals
This division includes all doctors and medical practitioners. There are various specializations among the medical practitioners which are also a part of this category.
Medical Practitioners
Physical Therapists
Homeopaths
Chiropractors
Optometrists
Dermatologists
Psychologists
Physiotherapists
Sub-sector 2: Medical Supplies, Instruments, and Medical Equipment Manufacturers
This sector includes all the companies that are involved in manufacturing medical supplies and equipment essential for offering quality medical care and treatment. The medical supplies sector comprises multiple types of component manufacturers including the following devices:
Sub-sector 3: Pharmaceuticals and Related Sectors
This sector is all about the drugs and the medicines produced for prescription and treatment of diseases. The pharmaceutical sector develops, manufactures, and distributes medicines that have been approved for use as drugs. The use of pharmaceuticals eliminates the necessity for surgical and inpatient care.
The pharma companies must be mindful of the patenting, testing, ensuring the safety and efficacy, and marketing of medications. The various laws and regulations need to be complied with in the process of manufacturing and marketing pharmaceuticals and drugs.
Let's check out the different types of drug manufacturing:
Sub-sector 4: Medical Insurance and Managed Care
Medical treatments can be expensive and people typically need medical insurance to safeguard them from the sudden huge expenses that were unexpected. Medical insurance helps them bail out of such a situation while paying small amounts as premiums over the years.
The entities that offer medical insurance or various services to patients in the medical industry are the focus of this division. Medical insurances are an efficient way of lowering the cost of delivering health benefits and enhancing the standard of care.
The following table presents the list of the diverse medical services and medical insurance.
What is ERP for Healthcare Industry?
Enterprise resource planning, as the term explains, is fundamentally needed by companies that have a heavy reliance on supply chain and logistics. As we discussed in the previous section, ERP fulfills the basic needs of a company by showcasing all the business-related information comprehensively in one place in real time.
Although healthcare is viewed as an industry that is involved with life care and wellness, there are multiple units or departments associated with it that need to be updated continuously.
As seen earlier, healthcare is not only about doctors and patients, but there are myriad other components like medical supplies, medical inventory, pharmacy, patient relationship, doctor and staff management, billing and, payments, revenue cycle management, supply chain management (in case of pharmaceutical manufacturers), and so on.
When we look at these components singularly, we understand that they all work in sync with each other. They need to be updated and reviewed in real time for an efficient workflow to take place.
So many units constitute an organization and what could be better than an ERP to direct it toward better client/patient relationships and better profitability?
Therefore, ERP is necessary to maintain coherence among the various departments of the modules of a healthcare organization for registering growth in the future. A good ERP system can greatly improve business operations.
A typical outline of an ERP system that works well for the healthcare sector is given in the following image: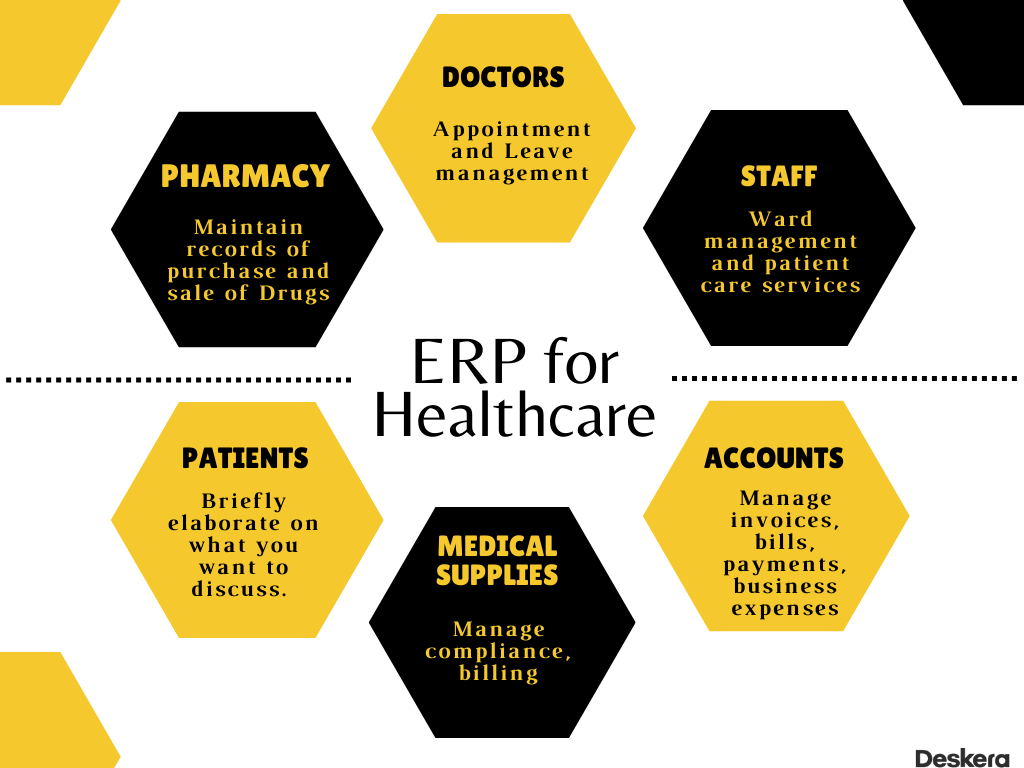 While the above picture explains a basic outline of what an ERP for healthcare offers, we must also be mindful of the diverse nature of the subsectors in the field. We shall learn about those  variations as we visit each of the elements of the ERP. Let's begin.
ERP for Hospitals and Other Medical Facilities
This subsection is directed to guide us on the typical features of ERP for Hospitals and other medical facilities like clinics, dispensaries, medical practitioners, and home care facilities.
Reducing Operational Costs
ERP is instrumental in identifying operational metrics and lowering operational costs by enhancing the communication between the different departments in the hospital. With the help of IT automation, the organization can experience improvement and alignment in its units such as staff management, payroll, accounting, patient care, billing, and so on.
Initiating best healthcare practices
When there is an integration of important facilities the hospitals can bring forth and initiate some of the best practices for patient care. Key aspects like patient identification and different specialty departments like radiology, OPD, and emergency services can offer better services.
Patient Safety
An ERP program aids healthcare providers in enhancing patient safety by streamlining communication between doctors and patients. Many businesses see an integrated ERP as a necessity for establishing a culture of patient wellness.
Business Intelligence and Planning
ERP aids business owners and managers in creating a business plan. It pinpoints and targets areas that need work, enhancing overall performance. It will be considerably simpler for top management to track and assess whether the existing policies are helpful.
Implementing an ERP program can help them access superior business intelligence to guide decision-making. This program has the ability to compute and evaluate a hospital's operational effectiveness while providing details on spending, requests, and patient visits.
Inventory Management
Managing the inventory is a necessity for any service-based organization. A hospital's inventory comprises various medical items: surgical gloves, cotton, blood pressure monitor, and so on. Inventory management also includes batch tracking. With an ERP system, inventory control is made easier.
Another factor is that a one-stop database makes tracking medical supply batches in hospitals or pharmacies simpler. ERP can dependably transmit expiry signals to the management, allowing them to act and place orders when necessary. A centralized system will make it easier to assess the number of stocks and schedule a reorder with the supplier accordingly.
Electronic Storage of Information
Hospitals, clinics, and other healthcare facilities need to store a huge amount of information pertaining to patients, their contact details, visit details, billing details, and so on. They must also store a lot of other essential information regarding the treatment they are taking at the facility.
To maintain the security and privacy of all the data, it is a good idea to implement ERP software for the healthcare industry. With an ERP system, users may easily update all the data entered into the application.
ERP for the Medical Supplies Industry
The primary requirement of the medical equipment manufacturers is to maintain compliance with the regulatory bodies. The US FDA (Food and Drug Administration) mandates manufacturers to implement utmost safety and efficacy while manufacturing medical supplies. This brings forth the need for an efficient ERP for the medical supplies industry.
Automation
When it comes to decreasing the amount of time, effort, and errors made while entering data into the system, ERP systems can prove to be more valuable than labor-intensive manual techniques.
The teams may now work with total efficiency and control on more profitable tasks. The teams and resources can be diverted for more goal-oriented activities. The automated tools and clear interfaces can take charge and catalyze the workflow for better outcomes.
It must be noted that ERP comes along with a loaded truck of features that not only increase productivity across departments but also give real-time visibility of all the activities. The manufacturing units can witness an enhanced accuracy and speed in their working and thus contribute towards saving a considerable amount of cash.
Compliance
The FDA provides Quality System Regulations (QSR), which encompass device design and validation as well as acceptable manufacturing procedures. FDA regulations involve investigations into complaints and other techniques for assessing device performance. The FDA supports businesses in complying with regulations.
This calls for medical device manufacturers to purchase ERP systems that track manufacturing, purchasing, paperwork, and product traceability. An effective ERP, thus, ensures successful quality management of medical devices.
Efficacy and speed
The medical device manufacturing industry continuously faces the heat of delivering supplies and meeting the instant demands of medical equipment. In such a scenario, speed becomes essential in the pharmaceutical device industry.
Furthermore, enterprises often suffer from inefficiencies of outdated systems that can push up demand above the supply.
The pandemic has given the healthcare industry little time to think before acting during the last few years. The demand for medical supplies and the industrial industry has experienced a consistent and abrupt increase. Therefore, it is crucial to keep time in mind in the ongoing effort to supply the highest quality medical devices to hospitals and medical facilities on time.
ERP systems can offer a lot of respite and boost speed and efficiency throughout the whole supply chain. The system's consolidated database and consistent workflows can help carry out these activities effortlessly.
Paperless processes
ERP system's automation feature that helps the companies manage multiple tasks effortlessly helps overcome the shortcomings of the spreadsheet methodologies. The data entry, retrieval, and analyses were not only laborious but also prone to multiple man-made errors.
With ERP in place, companies can now get rid of outdated methods and be sure of the accuracy of the information.
Advanced inventory management
For an industry that reels under pressure to be consistent in its supply, inventory management is one of the most important factors. Even in the pandemic, medical manufacturing has been on its toes, working relentlessly to provide respite to the affected masses.
Apart from effective order fulfillment, purchasing, and logistics, the ERP systems are an excellent way to get insights for forecasting, order processing, and managing stock.
Precision
When it comes to providing the finest medical devices and supplies, medical device manufacturers cannot afford to make mistakes. Precision must be prioritized in any industry that deals closely with the healthcare sector. Pharmaceutical supply companies require the assurance of total accuracy and traceability throughout all operational processes.
By offering features like batch tracking, improved stock management, thorough audit trails, and real-time order processing updates, ERP aims at making tasks simpler for the management. ERP software may significantly contribute to the endeavor while ensuring full traceability and quality assurance throughout the whole supply chain.
ERP for Pharmaceutical Industry
An ERP system for the pharma manufacturing sector potentially offers solutions that help them streamline manufacturing procedures and expedite distribution. It can accomplish all this while still being compliant with the strict FDA regulations.
Compliance and Traceability
The pharma companies get an extraordinary advantage of being able to dynamically adjust formulas to achieve cost and physical target parameters with the help of an ERP. From creating audit reports that are compliant and master batch records to drafting traceability reports, accomplishing diverse complex tasks becomes much simpler.
For enhanced compliance, ERP also enables them to keep a complete audit history.
Costing and Analysis
Pharma companies are also among the companies that need to optimize resource utilization for MRP planning. Also, fixed, tired, and variable labor costs also need to be monitored to control costs. They need a system that lets them dynamically adjust the recipes so that they can meet cost target values.
QC and QA
Quality control are crucial in the pharma manufacturing field. Creating libraries for customized instructions, inspection checklists, and quality control are some of the primary actions an ERP system help to take. They need an ERP that can take care of auto-disposition of any inventory that does not comply with the standards.
Warehousing
ERP can enable companies to execute actions including pick, pack, shipping activities, receiving, and putaway tasks inside the warehouse. The system can guide them to drop the errors and rework while gathering critical data. Mobile warehousing and mobile warehouse transactions are some of the features that let the team access the most updated data.
Mobile warehousing will include features such are checking inbound trailer conditions and documentation, controlling batch job releases, pick-pack-ship finished products for final shipments, and so on.
Planning and Scheduling
It is vital for companies to know their calendars well so that they can have well-organized scheduling of future actions. They must determine the schedule in advance by considering vendor delivery, planned production, and order forecasting.
The ERP will also help the pharma companies in prioritizing consolidating demand and customer orders. Furthermore, they can generate synchronized purchase orders.
Expedite Product Development
With an ERP implementation, pharma companies can monitor the samples and dynamically initiate multi-level approval processes. The system also facilitates multiple developers to carry out activities with separate formulas and packaging, eventually, expediting the product development process.
Batch Production
While the pharma companies are continuously looking to scale up their production, they can now dynamically adjust their specifications and yield strength according to the inventory that is available to them. With real-time knowledge about the products, it is convenient to assign equipment and labor to the corresponding batch jobs.
Inventory Tracking
Inventory management becomes easy with ERP as the system helps with the automated assignment of lot numbers while the goods are received and produced. Companies can view and select the inventory based on their expiry dates and status. Optimizing inventory levels with the help of automated planning and procurement can be accomplished with ease.
Besides these aspects, there is the supply chain, HR management, marketing, CRM, purchasing, sales, and accounting which can be streamlined with ERP.
ERP for Medical Insurance Industry
We are aware that the medical insurance sector comprises companies that provide risk management and financial assistance in the form of medical insurance agreements or undertakings. The insurer guarantees the payment of an unforeseen event and collects premiums at regular intervals from the insured person.
A health insurance plan provides all-inclusive medical protection against hospitalization costs, ambulance costs, pre-hospitalization costs, post-hospitalization costs, etc. The medical insurance sector relies on efficient information processing of the ERP systems to enable them to handle their clients, carry out tasks involving heavy documentation and build an integrated business environment.
Here are the advantages the medical insurance companies receive from the implementation of ERP:
Data Security and Privacy
The program is created in a way that offers the highest level of protection for private and business data. End-to-end encryption is used to adequately and effectively protect the data, which is stored on cloud servers. Thus, ERP ensures improved protection of confidential information for insurance companies.
Ease of Information Integration and Communication
When there is such a huge amount of information, it must be placed in a way that is accessible to all the authorized users of the company. For instance, if an insurance company has multiple offices in different locations or different countries, they can communicate with each other without any hassles.
Cost Control
The ERP tools facilitate the elimination of redundant tasks and repetitive actions performed by numerous employees. This results in cost savings and easier access to company data.
Optimize Business Process and Efficiency
When communication has to take place between two departments of the company, say the accounts team needs updates from the sales team, they need not do so by exchanging papers or circulating documents. All the requested and necessary data is available on a centralized database which can be accessed by any department as and when required.
Consequently, the business experiences an improved workflow and enhanced efficiency across departments.
Using Social Media for Better Customer Relationship Management
Insurance companies can enhance their business by utilizing the CRM module of ERP. They can utilize social media platforms to further their business. Something like presenting a form to be filled up by the potential customer or the lead can be added to the social media page of the company.
When a lead, who is looking for insurance, fills in the details on the form the CRM can collect the data for further processing by the CRM team. This paves the way for increasing profitability while keeping things simple and with the least human intervention.
Enhanced Invoicing and Billing
It is a breeze to handle invoicing and billing with an ERP system as the system automates the creation of invoices. The companies need not bother about the generation of invoices and sharing them with the clients as the system takes over this responsibility.
You may also opt for numerous invoice templates in case you are unsure how to go about it.
Try Ready-to-Use Invoice Templates to Make Invoicing A Breeze!
Sign up to Get a Free Trial Today!
What are the Challenges Healthcare Industry faces?
The challenges in the healthcare sector are a matter of concern for everyone as even the general public is affected by it. There are a lot of struggles the industry and its various subsectors face in today's times; however, with the advancement in technology, the sector has been hopeful of eliminating some of these challenges, if not all.
This section takes us through the challenges that the sector and subsectors go through.
Use of Connected AI-integrated system to generate Health Services Information
There is a lot of information that can be generated by integrating an ERP system with the connected medical devices.
What are connected medical devices?
Connected medical devices are ones that use their built-in sensors to gather data from the deployed device and have the ability to transfer that data over the internet or to other devices that can receive it.

This data can be utilized by the hospitals for patient medical records, making clinical notes, for administrative use, or as patient surveys. However, this data is unstructured and most companies and hospitals lack efficient software that can aid in making good use of this data.
An ERP can introduce a more advanced architecture of a database that can store and manage this data. However, the healthcare sector needs to evolve and make use of consistent data that can be recorded, generated, and utilized for research programs, etc. Not being able to do so can be termed as one of the challenges of the healthcare sector.
Utilize Innovative Health Technology
There are various management modules operating in a hospital or any healthcare service facility. These modules, for example, appointment management system, inventory system, patient enrollment system, or lab information system are interconnected and powered by Artificial Intelligence. With the integration of these modules, the medical sector is set to experience a rise in its profitability and working efficiency.
However, recent reports suggest that there has been only a minuscule percentage of hospitals and clinics that deploy ERP. Although, with the trending benefits of the ERP system, this number is set to rise; there is still a need to harness the full potential of the automated system.
This could prove beneficial to all the other members of the healthcare sector including medical manufacturers and medical insurers.
Ever-increasing Healthcare Costs
The rising cost has always been a setback for the healthcare sector. While the industry aims to provide holistic and exceptional health to all people, the increasing prices have been impacting the revenue of the healthcare sector.
This has happened because of multiple stakeholders that are crucial in deciding the cost of a particular service. The insurance companies, drug, and medical supplies manufacturing companies are all the players that are key decisive factors. It becomes difficult to bring everyone on the same page in the context of setting up the price for a service.
The expensive treatment, costly drugs, lab tests, and multiple follow-ups can burn a huge hole in the patient's pocket. This, in turn, dissuades the patients from returning and thus results in poor revenue for the organization.
Payment Processing and Invoicing
The sector's continual dependence on paper checks, manual approval, and manual billing tends to lower the efficiency of its departments. A large amount of paperwork taking place throughout the organization keeps the staff busy for longer hours which they could have utilized for more fruitful activities.
The hospitals, clinics, and medical practitioner dispensaries need an automated accounting system that can prepare and approve invoices automatically. The lack of this setup leads to wastage of valuable paper and also wastage of a lot of time for healthcare professionals.
An ideal ERP can assist in channelizing this time into improved patient care and reduce the problems such as late payments.
Apart from this, the healthcare sector has also been impacted by the lack of insight into their payment trends and expenditure. With a lengthy and tedious process, they also risk their supplier relationships.
Growing Pharmaceutical Prices
The reports have suggested that the pharma companies have raised the prices of over 250 prescription drugs. This causes slow prescription spending. This has happened because there is no set rule and no market check to come to a consensus to determine drug prices.
To overcome this, an administrative body comprising stakeholders of the sector can determine a uniform rise in prices.
Regulatory Changes in Healthcare
When an industry like healthcare faces too many and frequent changes in regulatory limitations, it tends to get mixed up with the older regulations, resulting in confusion. There are some companies that follow the older rules due to ignorance about the new ones and some will follow the new rules. Apart from uncertainty, this causes the prices of drugs to rise unevenly.
This calls for timely reforms with proper background work as to what repercussions the reforms bring along with them. A lack of knowledge on this front may result in lawsuits and legal hassles for medical service providers, medical supplies manufacturers, or physicians.
Staffing Struggles due to Shortage
Healthcare is one sector that never faces a low time in terms of people approaching it. Moreover, with the pandemic which is probably in its last leg, but still sustaining, the medical sector has been left gasping for some breath. Undoubtedly, the staff shortage is one challenge the sector has to put up with.
Another issue that tags along is that if the hospitals and other medical places hire more staff, they will be faced with increased labor charges. In other words, provisions must be made to educate and train the existing staff to cut down the staffing charges and yet provide quality patient care.
When the staff is well-trained for multiple activities or multi-tasking, this objective will be easy to accomplish.
Problems due to Market Disruptors
Disruptive innovation is the term that has created a lot of buzz in recent times in the healthcare scenario. With an increasing number of e-commerce platforms, there has been an increase in the number of people opting to shop for their medical needs through these platforms. These are called external disruptors as they have started to show an effect on the profitability of the existing market players.
Some of the popular market disruptors (such as Amazon, which has acquired wholesale drug licenses for distribution) have stumped the existing market. These are the companies that implement some of the most advanced technologies including AI, and machine learning to reach a higher ground of consumerism.
This situation necessitates the current lot of organizations to buckle up and make investments to bring about a digital transformation.
Organizational Problems
Poor management often leads to the unhappy staff at hospitals, clinics, etc., which further translates into the deterioration of productivity. The reasons for this can be tedious tasks assigned to the staff, the stress from the intense medical surgeries, or shouldering the daily challenges of strenuous work culture.
Here, again, the resolution of this problem will come from united teamwork where all the departments understand and acknowledge the achievements of the other departments. Such an organization needs to adopt a system that enables easy communication and data interchange. ERP is precisely what can help them.
Cybersecurity and Fraud Risk
When the hospital or clinic administration implements connected medical devices, they also open up the gateways for malware and malicious access to this data. The data collected by medical devices is valuable and can be used for a variety of constructive purposes such as storing patient records for future reference or conducting research around the data.
The medical data breach has shown an upward trend in recent years and the numbers are astoundingly large. Approximately 60% of the US population has its medical data stolen and the numbers are predicted to rise in the coming times. The recovery of this data can prove extremely expensive for the impacted companies.
Such attacks make it imperative for all companies that fall under the healthcare sector to beef up their security measures and prevent such massive amounts of data from falling into wrong hands.
Compliance
HIPAA or Health Insurance Portability and Accountability Act mandates the companies to incorporate data security protocols in accordance with the HIPAA regulations. PHI or Protected Health Information is a unique identification element on an invoice with the help of which an individual can be recognized for offering healthcare services. This information is critical and must be safeguarded at all costs. Any manual errors can ruin the reputation of the doctor or the hospital.
Incorporating an ERP system or a HIPAA-compliant module that ascertains PHI on all invoices is protected can be the final solution for this problem. Make sure ERP complies with FHIR requirements and has FHIR server set up.
How can ERP help Healthcare Industry?
Electing to implement an ERP system within your organization might just prove to be a turning point in the way your business operates. In an industry that is buzzing with people all the time, there is a strong need to implement a hub that keeps the other branches of the business integrated even while they work independently.
This section will look into some of the areas where an ERP can prove to be a game changer.
Accounting and Cost Savings
Finance management is easier when you have all your financial statements, general ledger, accounts payable, asset management, non-patient accounts receivable handy. Making informed decisions by monitoring these key metrics can pave the way for concrete statistical and financial data. Thus, the system enables you to gauge the official financial standing of your company.
With regards to cost savings, you do not need separate software for each of your departments with an ERP incorporated in your medical device or drug manufacturing firm, or a hospital. Your accounts, patient management, doctor and nursing management, radiology department, and inventory management can all go hand-in-hand with a singular source of data.
Furthermore, the following area is where healthcare organizations or medical manufacturers can benefit:
Saving on inventory costs: Carrying costs of the inventory can be brought down to a great extent owing to real-time insights. These play a crucial role in purchasing, lead times, and delivery times, and give a reliable valuation of the inventory.
Operational costs: Apart from eliminating the need to deploy separate software for each department, you can also eliminate the recurring costs of licenses, updates, and educating or learning about the software. Also, a task like data entry in the creation of BOM can be integrated with the system which helps save you from costly errors.
Tax-friendly: An ERP helps you keep a track of all the money spent or earned even if your company operates through multiple locations. This way you can always be close to the financial data that lets you know your tax amount.
Business Intelligence
By implementing an ERP program, a hospital or pharma manufacturer can gain better business insight and make better decisions. Their operational efficiency can be calculated and assessed using this system. In addition to budgeting and requisitioning information, it also provides information on patient visits.
Business owners and administrators can use ERP to develop business plans. Identifying and improving areas boosts performance overall. By defining what needs improvement, top management will be able to track and determine if the existing policies are useful.
Improved Productivity
Regardless of the size of the business or the subsector – medical device manufacturing, pharma manufacturing, or hospitals – company efficiency is still the key to success. The more effectively your firm runs, the more time and money you will save. Eventually, this will translate into less waste of time, effort, and money, and the higher your earnings will be.
Employing enterprise resource planning software is a practical strategy to increase business efficiency within your organization. By consolidating data and enabling departmental cooperation and providing users with configurable reporting options and a clearer picture of organizational performance, ERP can help the organization inch towards success swiftly. This affirms remarkable patient care and quality medical service from all departments of the healthcare units.
Security
A hospital or a healthcare unit needs to facilitate the storage of a humongous amount of data pertaining to its organization and the patients seeking treatments. All this information is critical and must be retrieved whenever required in the future. Therefore, it is a wise decision to take steps to protect this confidential information.
While cyber-attacks are a huge threat to valuable patient data and medical records, their security can be effectively managed with the help of a centralized system. A single database that stores the entire information can protect data by segregating external and internal medical devices. Also, when a company deploys an ERP system, it keeps the authority to access only the trusted people or only its staff.
Moreover, an ERP can track the login and logout activities, clearly indicating the people signing in to the system. This is again instrumental in discouraging unauthorized or malicious access to the data. As an additional measure, organizations can follow security protocols.
Informed Decision-making
ERP gathers data from sources all throughout the supply chain in one location for better decision-making rather than distributing it over numerous programs. A customized dashboard allows users to communicate with suppliers, distributors, and customers, eliminating the need for several programs.
This way, the hospital or clinics can be better prepared with their patient records, their previous visits, the doctor they have been visiting, the treatments they have been prescribed, and so much more.
Automated Payments
By accepting payments by ACH (automated clearing house network), credit card, and debit card, ERP Payment Gateway gives versatility in terms of payment acceptance. It facilitates your clients' conversion to electronic payments, resulting in higher cash flows and a decrease in DSO (days sales outstanding). In other words, ERP displays compatibility between the payment processor and the transaction. This increases the revenue flow, accelerated by a variety of payment options.
Automated Supply Chain Operations (for Pharma and Medical Supplies Manufacturers)
It could be surprising to observe the ways in which supply chain management can be boosted through the automation of the ERP. It connects applications and signs all the operations within the supply chain and helps reduce manual tasks.
This feature of the ERP can be exceptionally beneficial for manufacturing companies as they can have complete transparency and visibility of their supply chain processes. In times such as the pandemic when the demands surged, the drug and medical supplies manufacturers had to scale production and shipping potential. Such unforeseen situations can be answered by automating supply chain operations.
Improved Inventory Operations
Serialization and batch numbering are critical to organized inventory management. Also, with mobile warehouse management, inventory upkeep can be stepped up, freeing the staff of manual operations. Furthermore, ERP also facilitates the following operations:
stock tracking
multi-channel order fulfillment
Sales order and purchase order management
Payment gateway functionality
Integration of E-commerce, shipping, and accounting
Present intelligence reports for analysis
Forecasting and restocking
Managing excess stock
Patient Engagement Module
ERP can greatly enable the medical sector to get an adequate understanding of their patients. The module can present complete and accurate information about the patients. Also, it will allow hospitals and clinics to provide better care, thereby leading to patient satisfaction.
From increasing safety to enhanced financial outcomes, the hospitals can also experience better patient outcomes and employee engagement. Both factors together effectively contribute to improved hospital performance.
Conclusion
ERP provides medical organizations with access to patient demands, data, and test results in real-time to assure the best results. Due to its strong features and capacity to provide top-notch patient care at minimal operational costs, healthcare ERP software solutions have achieved widespread adoption and implementation.
The primary benefit of ERP for healthcare is the simplification of multiple diagnostic systems, electronic medical records, and patient communication systems. ERP for hospitals and healthcare service providers enables organizations to combine numerous operational components in a single database, user interface, and application.
With 24*7 access to the information database, there is increased productivity, agility, data security, and expedited analysis of reports.
How can Deskera Help You?
The Healthcare sector is constantly dealing with uncertainties, which mandates it to utilize advanced systems that gather its business modules under one hat. Thus, integrating all your business modules with Deskera ERP can be the ideal solution.
Deskera Books is an accounting module that automates all accounting activities like billing, approval flows, multiple currency payments handling, invoices, and payment gateways.
Deskera People can help you manage hospital staff effectively, which is a crucial part of the hospital's overall operation. From doctors', nurses' and other staff's attendance management to leave management, bonuses, overtime, and payroll insight, the system makes it easy to manage everything really efficiently.
Deskera CRM dashboard provides real-time data about your customer base, allowing you to send e-mail marketing campaigns, and CTAs, and break ground with efficient customer service. Both pharma/medical supplies manufacturers can derive these benefits.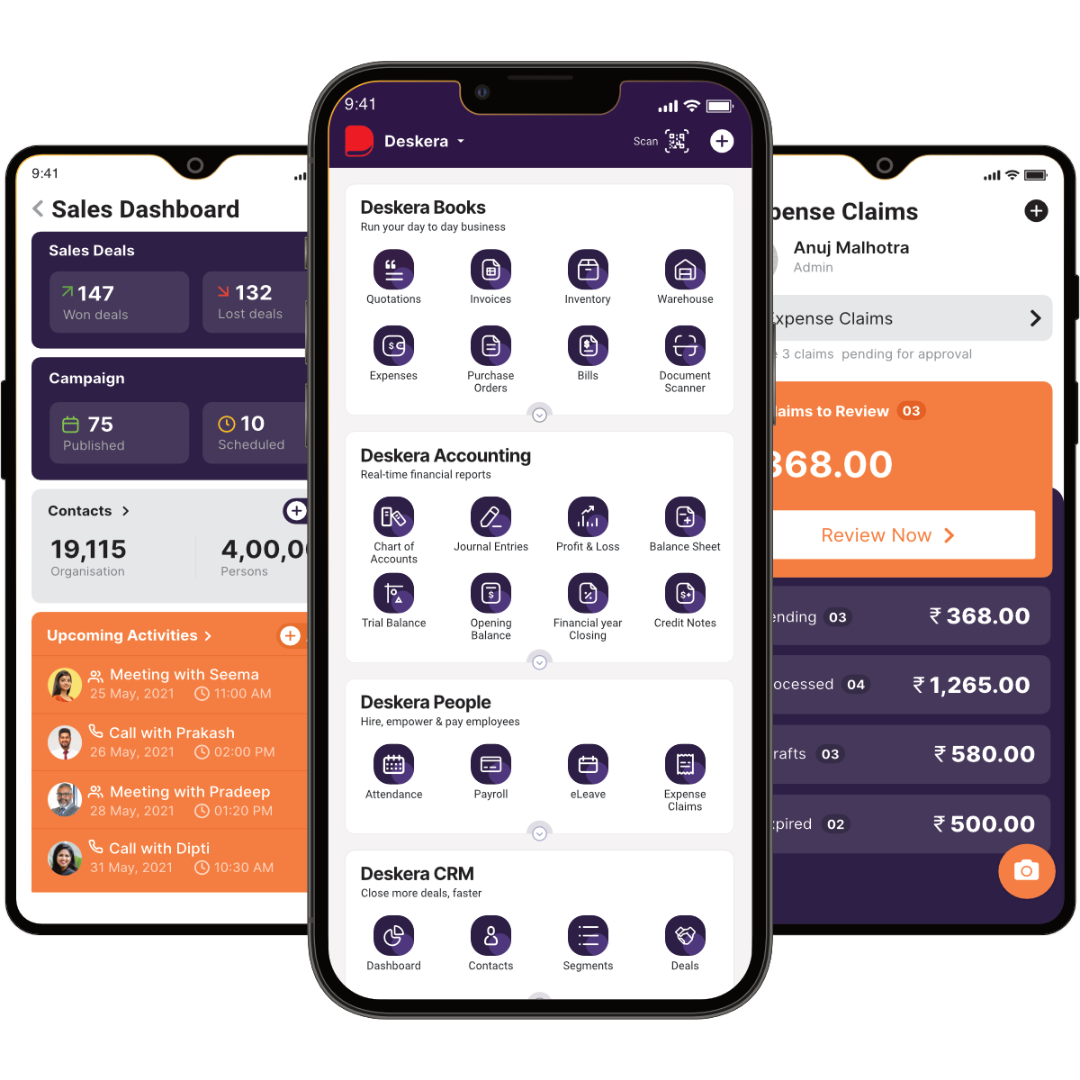 Deskera ERP is a comprehensive business management system that provides growth and productivity reports for all your business operations.
Streamline Business Modules with Deskera ERP
Sign up for a Free Trial Now!
Key Takeaways
Enterprise Resource Planning also referred to as ERP, is a system that assists in the management of daily business operations, such as accounting, human resources, procurement, project management, risk management, compliance management, supply chain operations, and reporting.
ERP can be helpful to all companies irrespective of their sizes.
Cloud-based ERP and on-premise ERP are the two ways in which ERP can be deployed by an organization.
A sector that offers products and services to treat patients with curative, preventative, rehabilitative, or palliative care is known as the healthcare or medical industry.
Medical services, medical supplies, pharmaceuticals, and medical insurance are the sub-sectors within the healthcare industry.
ERP is necessary to maintain coherence among the various departments of the modules of a business for registering growth in the future. A good ERP system can greatly improve business operations.
Reducing operational costs, initiating, best healthcare practices, patient safety, business intelligence, planning, inventory management, and electronic storage of information are some of the components of the ERP for the healthcare sector.
Automation, compliance, paperless procedures, and precision are some of the other benefits the medical manufacturers can receive from ERP.
Warehousing, planning and scheduling, traceability, batch production, QC - QA, and expediting product development are the aspects of an ERP that can guide the pharmaceutical manufacturing sector.
The medical insurance industry can benefit by achieving data security and privacy, cost control, using social media for better CRM, and better invoicing and billing.
The challenges faced by the healthcare sector include rising healthcare costs, abrupt regulatory changes, staffing struggles, organizational problems, using advanced health technology, and compliance.
Cybersecurity is one of the growing concerns of the industry that can be curbed with the help of an ERP solution.
ERP can offer a lot of relief to the sector through its automated payments, automated SCM, patient engagement module, and improved inventory management, business intelligence, and compliance to name a few.
Related Articles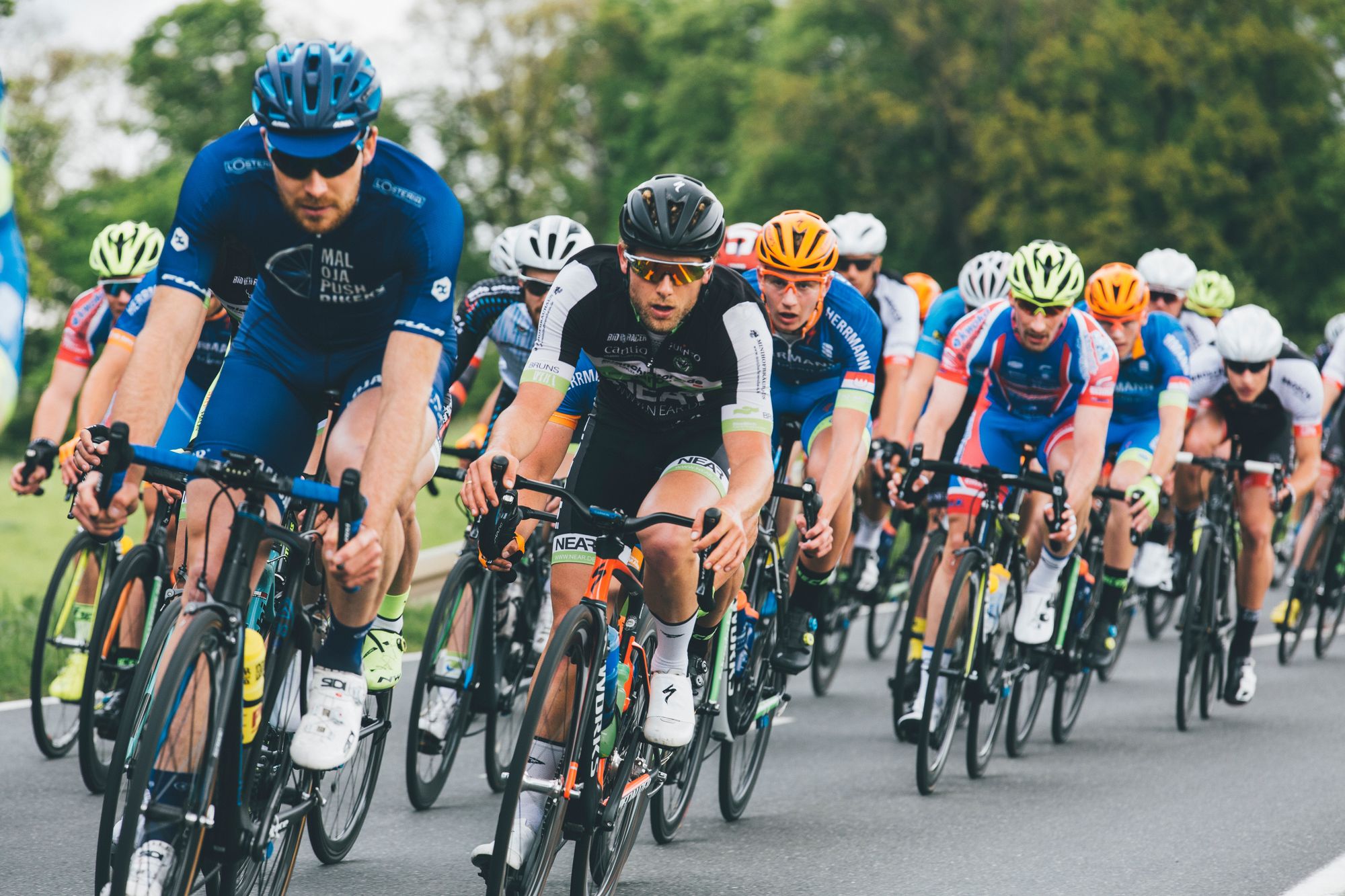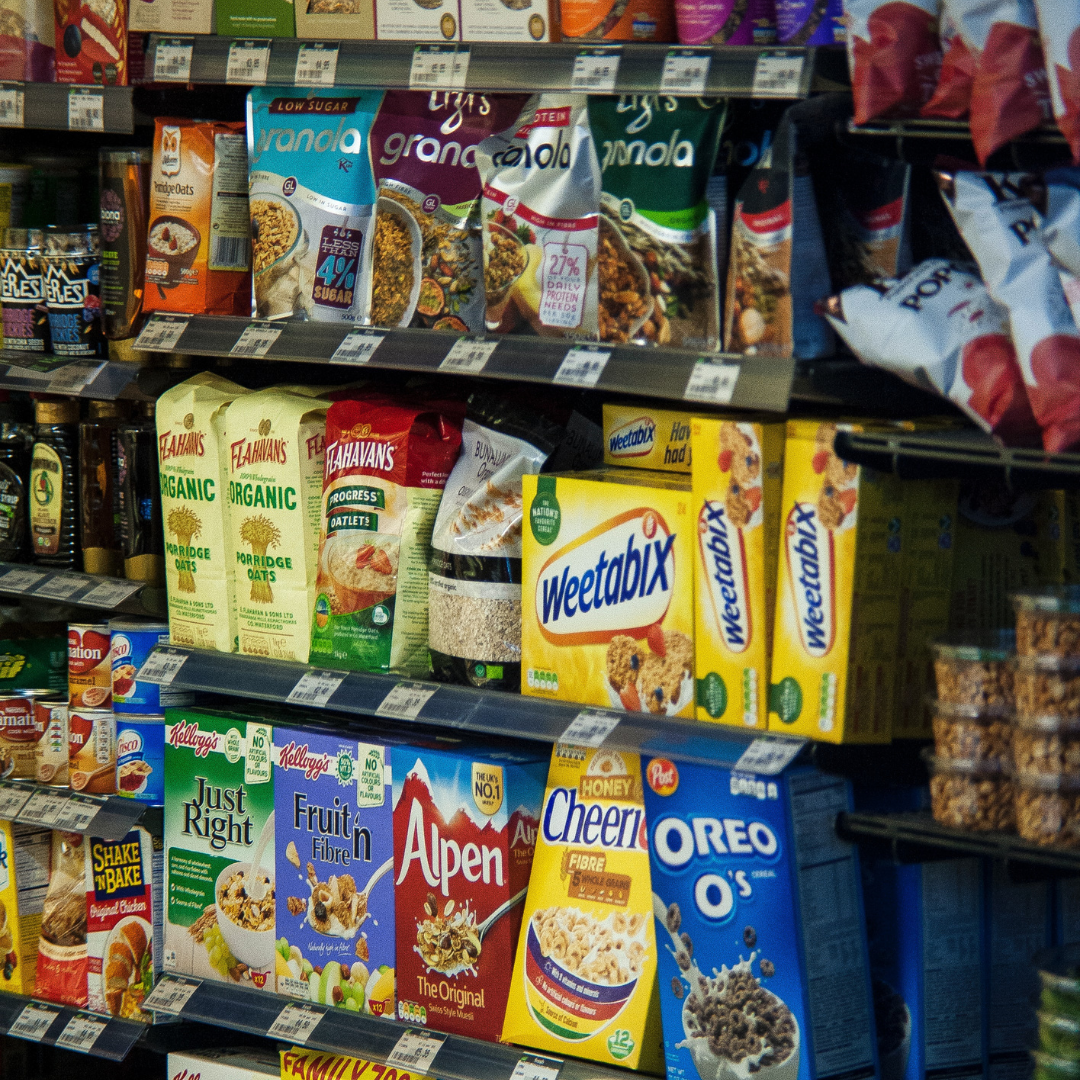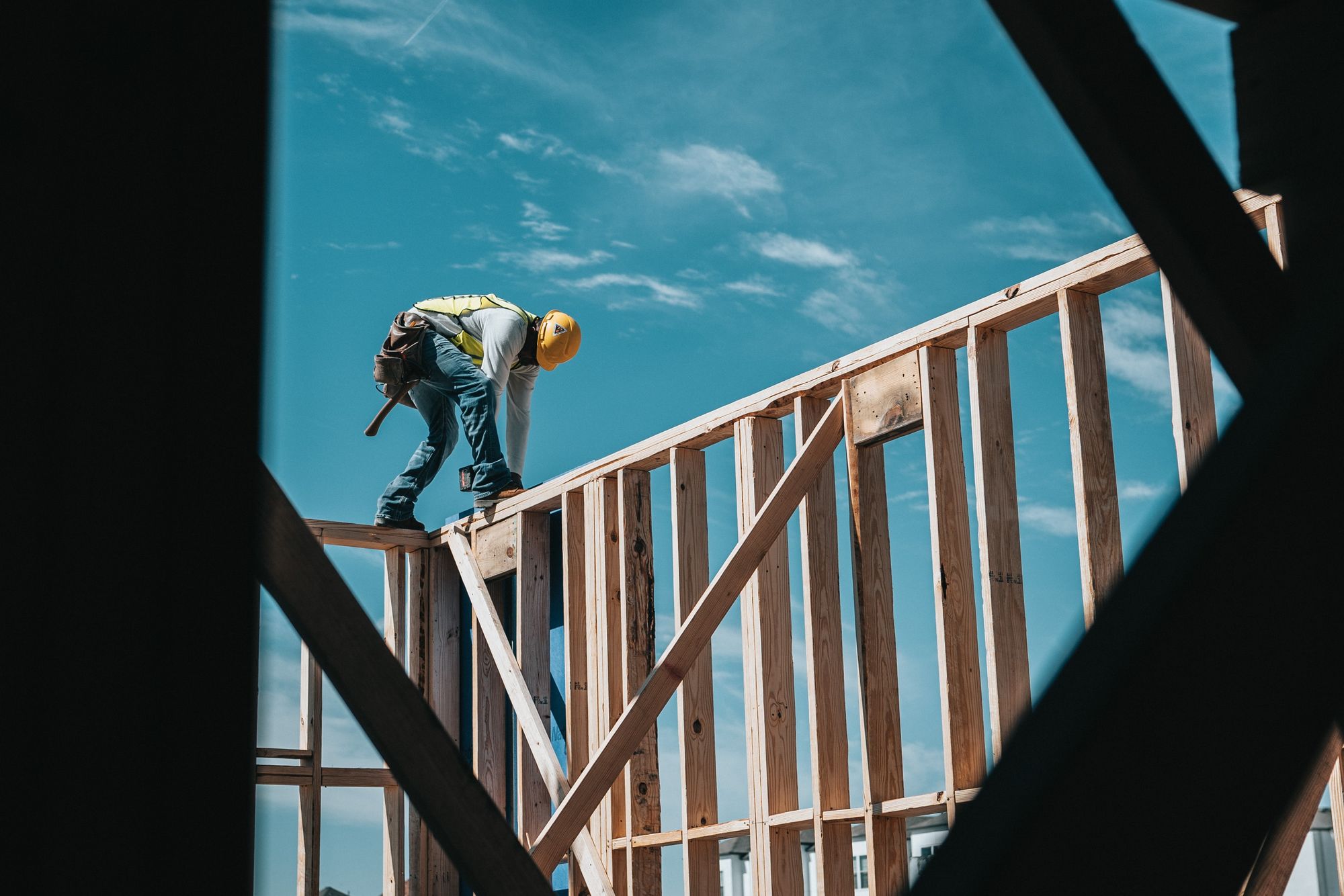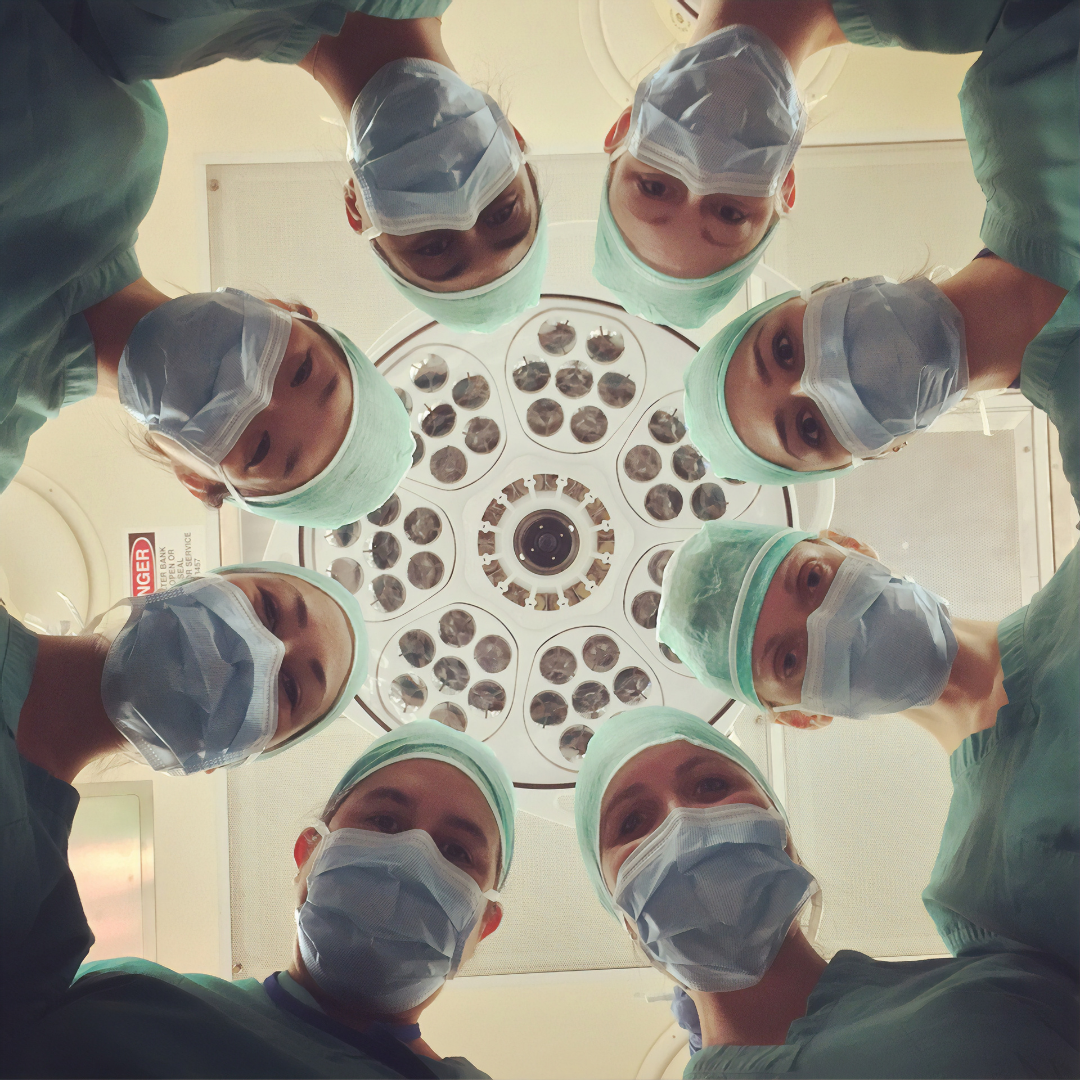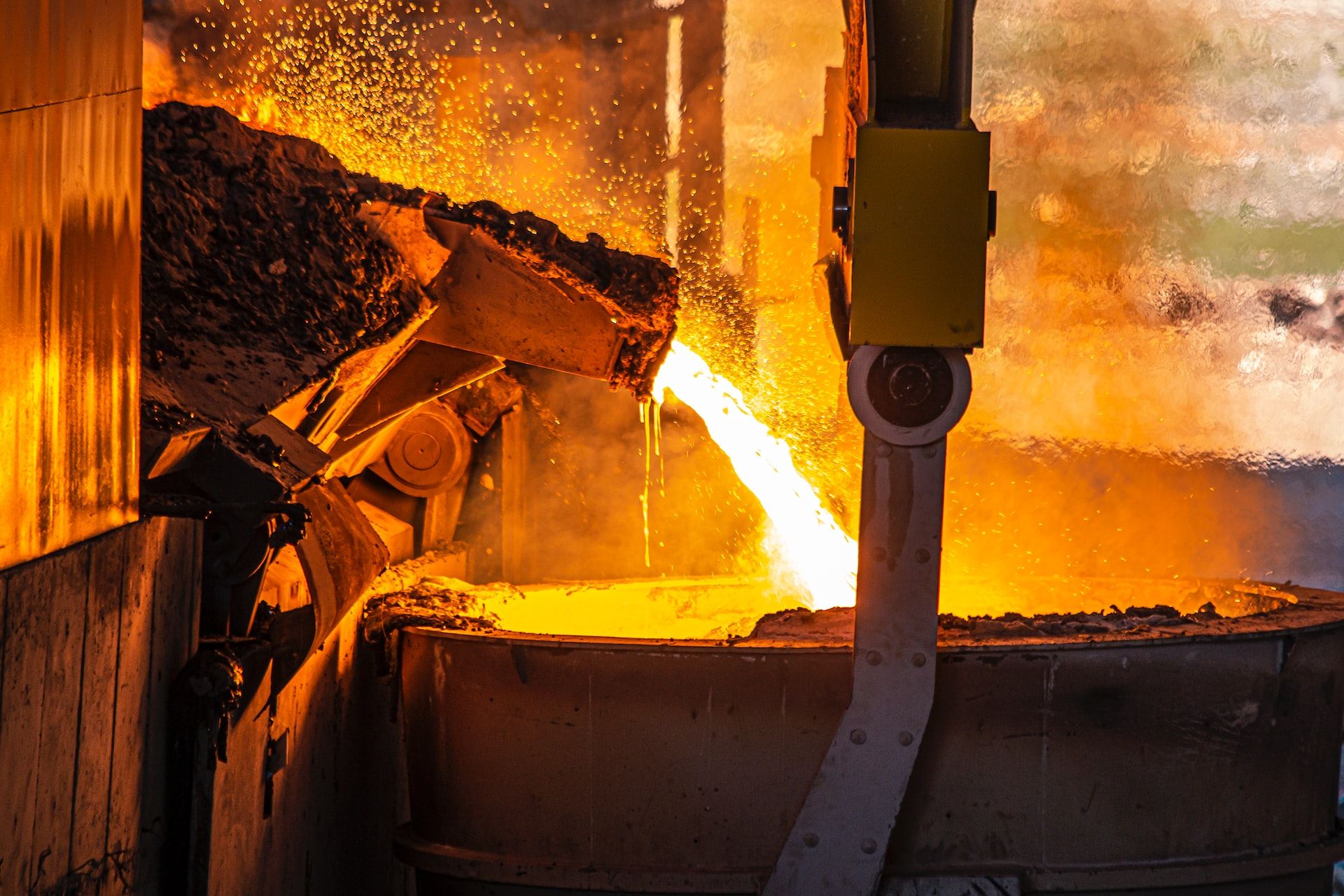 ---
---