In recent years, financial wellness has been the center of discussion, and financial wellness is incomplete without budgeting. Be it running your household or your business; budgeting helps you strengthen your future.
However, there are many families as well as businesses that fail to manage their expenses at ease. To make budgeting a breeze, there are many budgeting apps and software available for you to use. In this article, we have attempted to list it down to the fifteen best apps that you can use.
Before we learn about the best 15 budgeting apps, let us understand what is budgeting, and the importance of budgeting, and how to choose the right app/software for your business.
What is Budgeting?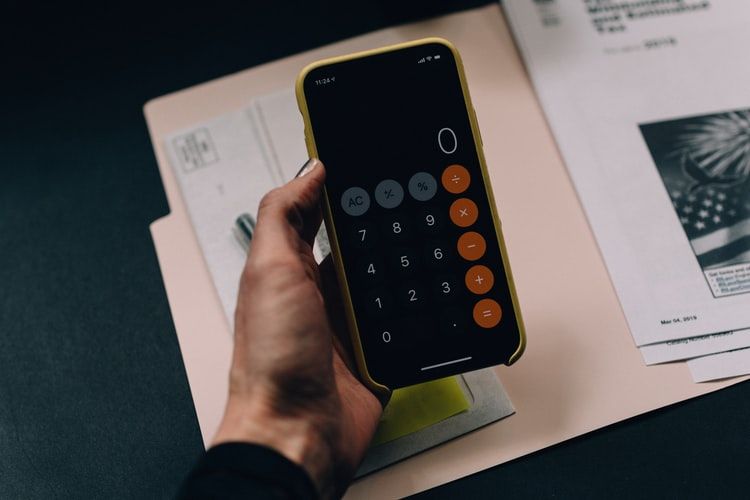 Budgeting is a process of studying incomes, the cash that comes into the business from selling items and administrations. It uses the money that goes out structure covering costs and bills over a particular period later on. It permits a business to check whether they will want to keep working at their normal level with these projected earnings and consumptions.

Budgeting is frequently drawn up for a financial year and contains data about expected deals and related business costs inside that period. By utilizing budgeting , a business can perceive how well they are hoping to perform in a year, and genuine execution can be observed against this unique proposed plan.

To learn about budgeting in depth, head over to our complete guide on budgeting.

Once you know what makes budgeting an important practice, you will be compelled to sign up for the budgeting apps. So, here we have a list of reasons that makes budgeting helpful.

What is the Importance of Budgeting

Living on a tight budgeting is a crucial part of money management. It helps you with controlling your expenses, track your costs, and set aside extra money. This budgeting can help you settle on better financial choices, get ready for crises, escape obligation, and keep fixed on your drawn-out financial objectives.

In business, if you plan on a budget, you will barely go off your budget but if you don't plan your budget you will most certainly weaken your finances. Hence, in business, your every move in money matters should be calculated. To prove this, we have enlisted a few reasons why budgeting is important.

Control Your Spending

Let's face it, when you work your funds without a financial plan, you don't actually have anything keeping you away from spending too far in the red. Indeed, you may have an overall thought regarding how much cash you can go through every month, except without hard, exact numbers, it's not difficult to fail to keep a grip on your ways of managing money.

In any case, when you plunk down with a financial plan and include the expense of every month (better believe it, I said 30), excessive lot of expenditure.

At the end of the day, budgeting is significant, assuming you need to watch out for your simple ways of managing money, comprehend the effect of apparently little costs, and take responsibility for your spending.

Helps Achieve Financial Goals

Similarly budgeting, budgeting your expenditure is significant on the grounds that it keeps you on target when you are attempting to accomplish your financial objectives.

Let's face it, defining objectives is quite simple. Anyone can do it. You simply consider something you need to accomplish and afterward set a characterized timetable to accomplish it. Yet, consider this, laying out objectives and really accomplishing your objectives are two altogether different things.

To accomplish an objective, you need to adhere to an arrangement and remain fixed on an obviously characterized measure; that is where having a budgeting is so significant.

With budgeting, you can figure out your objectives and foster a characterized interaction to accomplish them. When you make a budgeting plan, you define limits on your financial conduct to remain focused and achieve each objective you set for your life.

Also, you are basically committing once again to your objectives at whatever point you plunk down to log your costs into your financial plan. Also, I can advise you from individual experience that the more regularly you collect your objectives and survey your advancement, the more probable you are to accomplish them.

Be Financially Organized

Disorganization, be it in your business in general or disorganization in your finances, can affect your business majorly—one of those words that don't blend well with individual accounting. Also, the more you live without a budgeting plan, the simpler it becomes for your financial life to get chaotic.

Between the entirety of your month-to-month charges, obligation installments, and all your inventory costs, things can simply escape everyone's notice. Before you know it, you are attempting to get by and worry about making things work.

To pass along a suggestion fathers consistently give us, "it's simpler to keep clean than to make clean."  As such, it's simpler to live on a tight budgeting plan and keep your financial life coordinated than it is to attempt to get your accounts altogether. Get-togethers have permitted them to get disorganized.

Before you know it, you are attempting to get by and worry about making things work.  

Budgeting Helps You Deal with Debts

Assuming you need to have cash, then, at that point, you need to quit spending it on things you can't manage. Specifically, you need to stop obstructing your month-to-month pay by utilizing an enormous segment of it to repay someone (with or without interest) for things you were unable to bear before.

That is the reason budgeting is so significant. It can assist you with getting obligations or plan your accounts so you can set aside and pay money for massive buys and keep away from obligation in any case.

Budgeting Helps You Prepare for Emergencies

Talk about unexpected expenses, and the list won't stop. Your employee is sick, transportation accidents, inventory damage, can cost you a lot. Hence, you must be prepared for these emergencies.

You must make a point to put some money aside for crisis costs in your month-to-month budgeting plan; then, at that point, you can keep away from a wide range of financial trouble.

We prescribe you to save somewhere around 3 to a half a year's worth of everyday costs by and large. In any case, let's face it, you're not simply going to find that sort of money coincidentally. Maybe, you should be deliberate with your cash and handle your funds intentionally.

Say Goodbye to Bankruptcy: Be Ahead Of Time & Your Pocket

Alright, after all, that we've discussed, this may likewise appear to be somewhat self-evident, yet budgeting helps you get (and stay) ahead. Past that, living on a tight budgeting plan can assist you with building that financial life you generally envisioned.

There are times you are in situations that resembles to live check-to-check, covered paying off debtors, and scarcely making a decent living. Furthermore, brace yourself for what we are about to tell you; it was extraordinarily upsetting.

Then again, you realize what it means to get away from the check-to-check way of life, live obligation-free, and have a lot of monetary pad. Furthermore, had it not been for budgeting,  you would not don't know what you would encounter at that point.
To place it in the easiest of terms, assuming you need to at long last excel in your monetary life, begin living on a careful budgeting plan.

Attract Investors

Every company wants to join hands with a clear goal, good growth, and financial stability, and financial stability comes with budgeting. Any company, an investor will not partner with you if you don't have a budget to show them.

Hence, budgeting helps you get clarity on your finances and helps your potential investors get an idea of your company.

We hope this helped you understand the perks of budgeting. Now let's get to the crux of this article, the best 15 applications for budgeting.

15 Best Budgeting Apps
Let us look at some of the best budgeting apps below:
#1 Personal Capital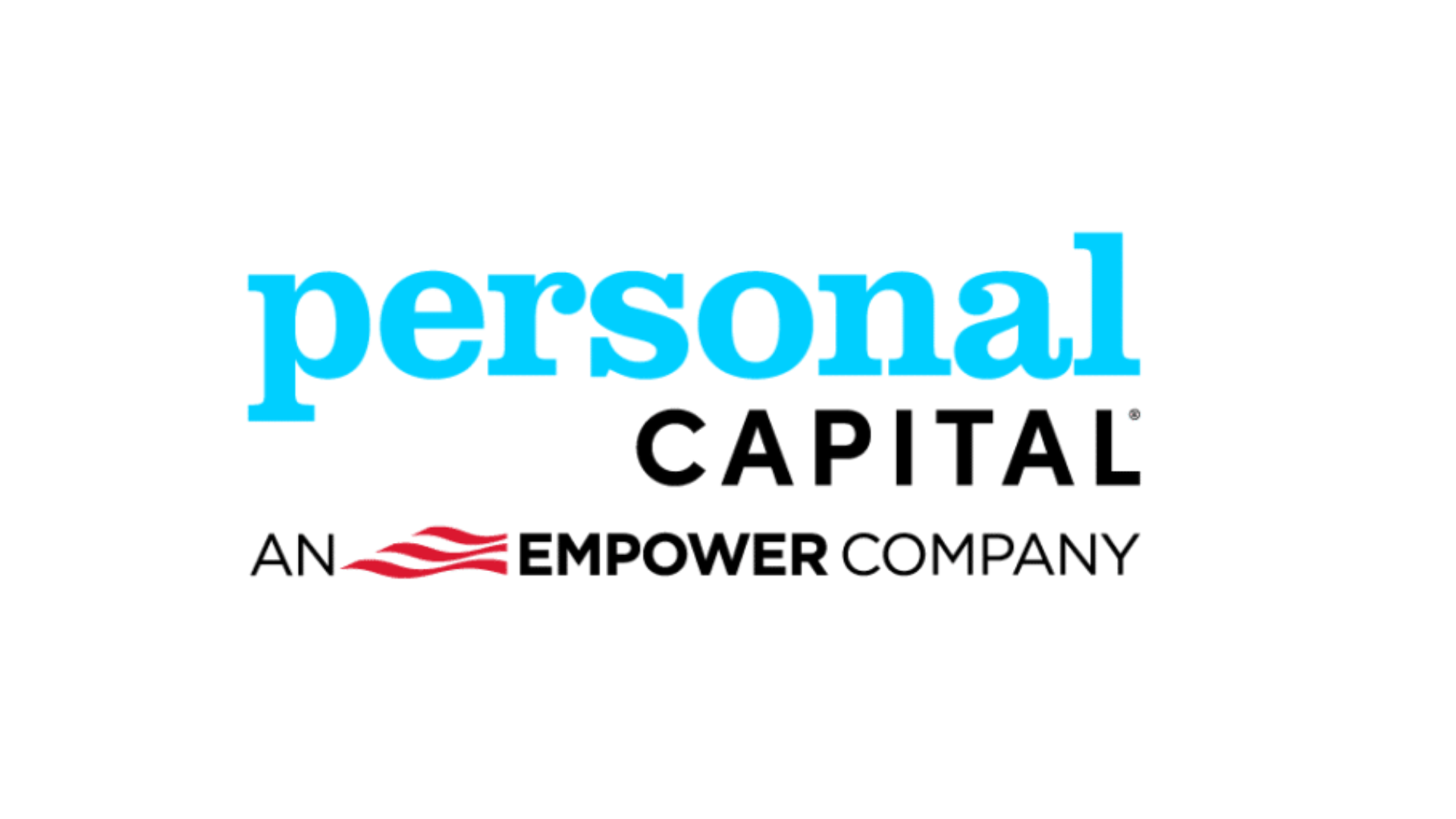 Personal Capital  at the first spot on our list with the best application for building riches. You can utilize the item's dashboards to match up a total image of your accounts. The organization's essential application is free, with the choice to add venture the executive's administrations for 0.89% of your cash for accounts under $1 million.

Tragically, Personal Capital doesn't permit you to physically add budgeting exchanges, yet you can physically add speculations without matching those records. You can utilize Personal Capital's budgeting devices to see your complete pay and costs each month.

While you can't make explicit objectives, you can add a financial plan, contrast with earlier months, and see your expenses by classifications. Albeit the organization's budgeting highlights aren't pretty much as thorough as others, Personal Capital improves contributing instruments.

You can utilize the dashboard to see changes to your total assets after some time, and Personal Capital's Fee Analyzer gives you a more critical investigation of your portfolio charges. You may likewise get ready for the future with the organization's Retirement Planner instrument or save for school with the Education Planner apparatus.

Personal Capital's blog, Daily Capital, covers a scope of monetary arranging points for amateurs to more experienced clients. Personal Capital ensures your information with encryption, misrepresentation insurance, and powerful verification.

Nobody approaches your login qualifications, and the organization's association with Yodlee, a veteran financial innovation organization, offers another layer of safety. You can always refer to your financial statements, income statements, while updating your budgeting plans.

Pros

Individual securities available.
Free & comprehensive investment management tools.
Dedicated financial advisors.
Advanced tax optimization strategy.

Cons
$100,000 account minimum.
High management fee.

#2 Mint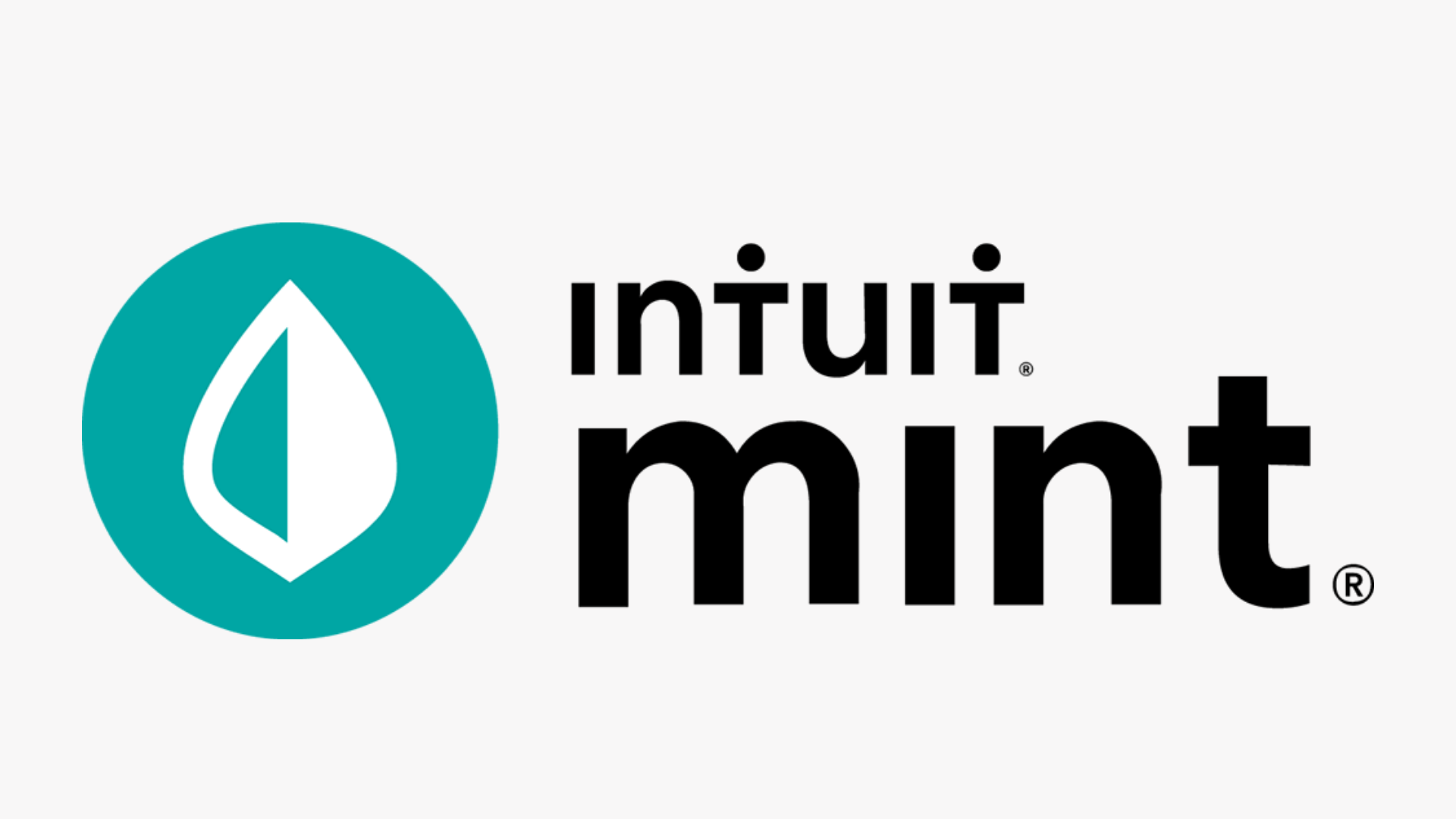 Mint offers the most popular free budgeting application available. It's an incredible choice for anybody hoping to further develop their ways of managing money. The application is free, yet you might see designated monetary item promotions.

You might synchronize your monetary records inside the application or physically add exchanges. Mint permits you to see every one of your records in a single spot and monitor your spending day by day.

The application naturally arranges your spending so you can see sums by classification initially. Mint likewise offers month-to-month charges following, including installment suggestions to keep away from late expenses.

The application likewise offers the capacity to monitor your ventures and check portfolio expenses. Mint offers a couple of schooling assets like a home moderateness adding machine, advanced reimbursement mini-computer, and blog with different individual accounting themes.

Mint ensures your information through highlights like security filtering with Verisign, multifaceted verification, and contact ID portable access. The organization stores your login data in a different set with various equipment layers and programming encryption.
Pros
Free application
Free credit scores for good performance
Investment Tracking

Cons
In-app product advertisements
Some complaints about technical issues
Spending categorization could be better
#3 YNAB- You Need A Budget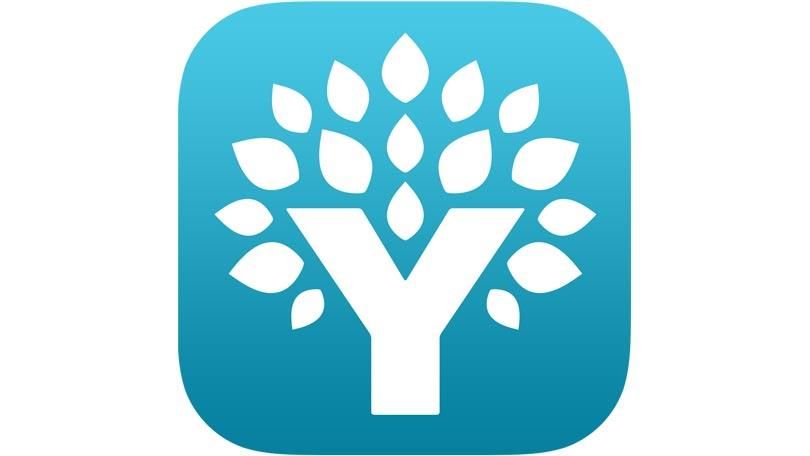 YNAB is loud and clear; you need a budget! YNAB ascends to the top  spot on our list due to its budgeting reasoning. The organization offers a free preliminary for 34 days (no Mastercard required), and from that point forward, the expense is $84 each year. On the off chance you like to pay less forthright, the expense is $11.99 each month.

YNAB offers the capacity to adjust your ledgers, import your information from a record, or physically enter every exchange. To start, the organization proposes learning the rudiments about the application through video courses, a live studio, or perusing an aide. YNAB offers a proactive budgeting approach instead of following what you have effectively spent, similar to certain contenders.

After joining, you make your first financial plan and relegate each dollar a reason, similar to your lease or vehicle installment, for instance. The objective is to advance somewhere around one month beyond ultimately, so you're going through cash you acquired from 30 days prior.

The organization offers broad instructive assets and client care to keep you on target.
YNAB says protection and security are its main concerns. The organization ensures your data by utilizing bank-level encryption for all information, best practices for private word security, outsider reviews, and that's just the beginning.

Pros
Cons
$84 per year
More time-intensive to learn
Recent sync issues
#4 Pocket Guard
The only budget guard you need is Pocket Guard. PocketGuard acquired the best position as best for over spenders since its highlights center around assisting clients with controlling overspending. The application offers a free and a paid, premium form, PocketGuard Plus.

To begin, you need to associate your checking, reserve funds, and Visa accounts. The application can perceive what you are spending, where to save and reminds you when Mastercard bills are expected.

PocketGuard  "In My Pocket" utilizes a calculation to recognize how much cash you can spend depending on your pay, forthcoming bills, objectives, ongoing spending, and financial plans.

The application offers a savvy charge suggestion to monitor due dates and shows where you might have the option to haggle for lower bills. Likewise, a computerized reserve fund is included, which permits you to lay out an objective and save for it. PocketGuard naturally moves the cash to an FDIC-protected financial balance for your sake.

PocketGuard Plus offers extra highlights like making your classifications, changing exchange rates, the capacity to send out information, following the money, overseeing ATM stores and withdrawals, and separating exchanges. The organization likewise distributes an informative blog for extra freedom to learn.

PocketGuard focuses on security with 256-bit encryption, a four-digit PIN, and biometrics like Touch ID and Face ID as another layer of insurance.

Pros
Free basic budgeting app
Cash flow at a glance
Easy to use

Cons
PocketGuard Plus has a cost
No phone support
Some complaints about technical issues

#5 Good Budget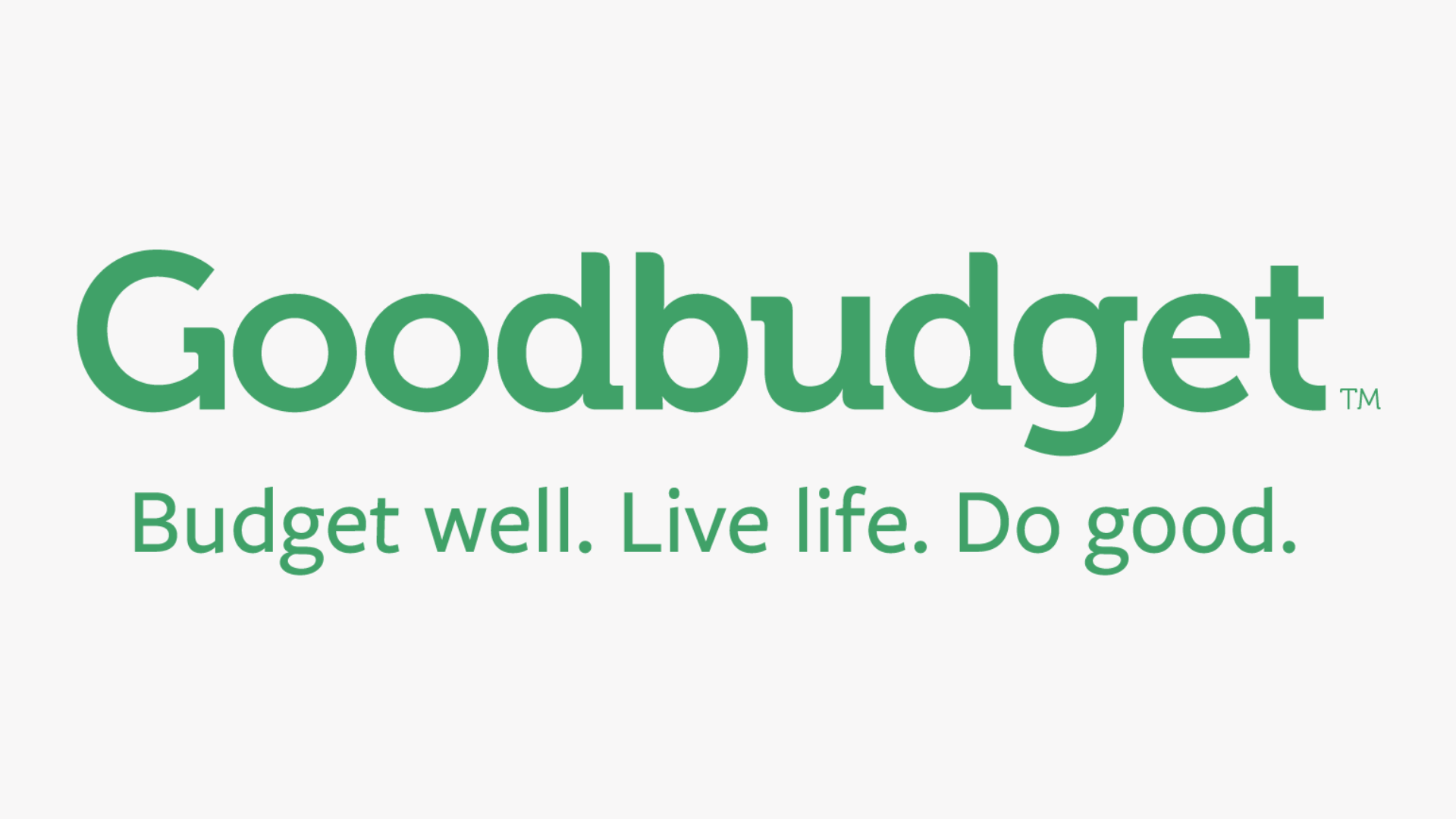 The Goodbudget app permits clients to follow their business's or family's spending utilizing the "envelope strategy." The "envelope technique" implies that every month, clients distribute a specific measure of their pay into classes (or computerized "envelopes") marked things like food, lease, and obligation results.

This makes it simple to focus on your spending and plan. For individuals new to budgeting in general, it's a decent initial phase in figuring out how and where you go through cash.

Clients are simply expected to spend the sum apportioned to every envelope, and on the off chance that they go past their financial plan, the envelope will show red to demonstrate that they overspent.

Not at all like most budgeting and cost tracker applications, Goodbudget doesn't connect to clients' ledgers and Visas. You physically make "envelopes" and information about your exchanges. The application will sort your costs for you, yet you can redo the envelope classifications as indicated by your requirements.

The Goodbudget application is allowed to use for making 20 envelopes, having one record client on up to two gadgets, following one year of exchange history, just as obligation following and local area support.

For limitless envelopes, you can move up to Goodbudget Plus, which is $7 each month or $60 each year. Goodbudget Plus likewise accompanies limitless record clients on up to five gadgets, seven years of exchange history, obligation following, and email support.


Pros
Fully Automated
Easy to use
Educational resources for financial education

Cons
Limited free version
Does not sync to financial accounts
Can't track investments

#6 Zeta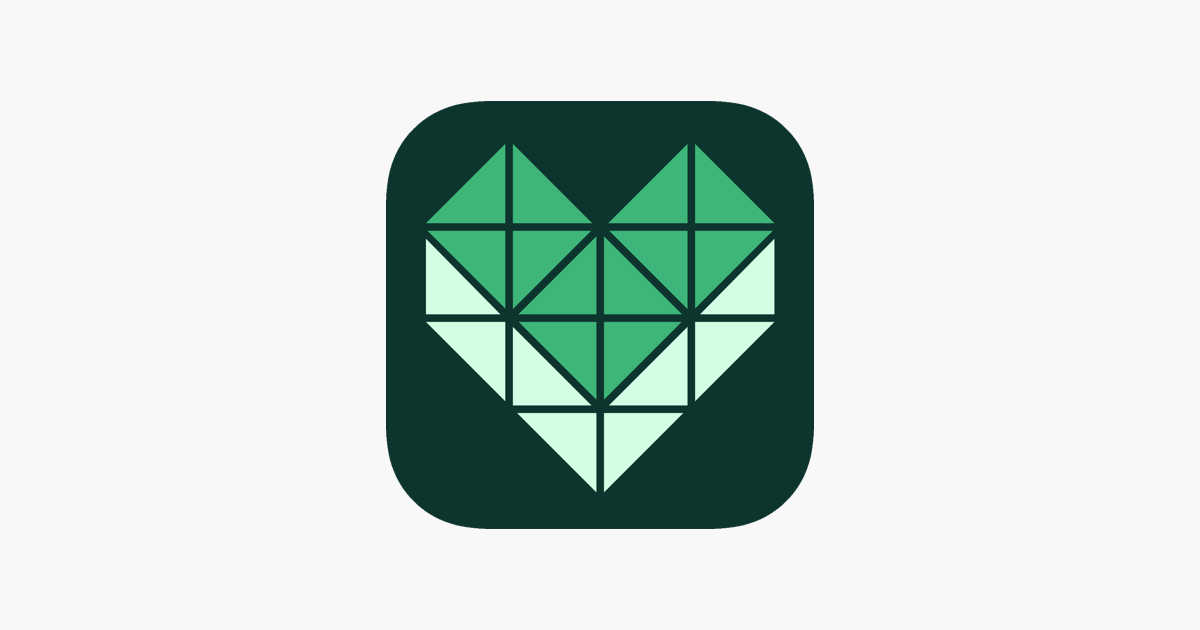 Zeta procures a spot on our rundown on the grounds that the free budgeting application takes into account a wide range of couples. Zeta offers a free joint ledger to oversee spending and cover bills together. Zeta's Money Manager application and Joint Cards are free; however, the organization might offer paid administrations later on.

The Zeta Money Manager application permits you to synchronize accounts or physically add information for a common perspective on your funds. The application can make financial plans, track spending, put out joint objectives, and oversee bills.

A couple of champion highlights incorporate sharing controls, shared and individual spending plans, charge updates, and some. Zeta assists you with remaining fixed on your objectives and associating your monetary activities to contacting them. Zeta's Money Date Mag, an online distribution covering affection and cash in the cutting edge age, incorporates articles to help your monetary information.

The Zeta Joint Cards offer financial balance access with FDIC protection through LendingClub Bank, no month-to-month charges or essentials, and 0.14% APY. The record gives unique highlights like early direct stores, contactless installments, and bill pay.

The organization utilizes cutting-edge bank-level security to guard your information. They don't store your monetary logins, and the organization utilizes two-factor confirmation and information scrambled data sets.

Pros
Free budgeting app and no-fee joint bank account
Designed for all types of couples
Features like early direct deposits, contactless payments, and bill pay
Cons
Low APY for joint account
In-app product recommendations
#7 Simplifi by Quicken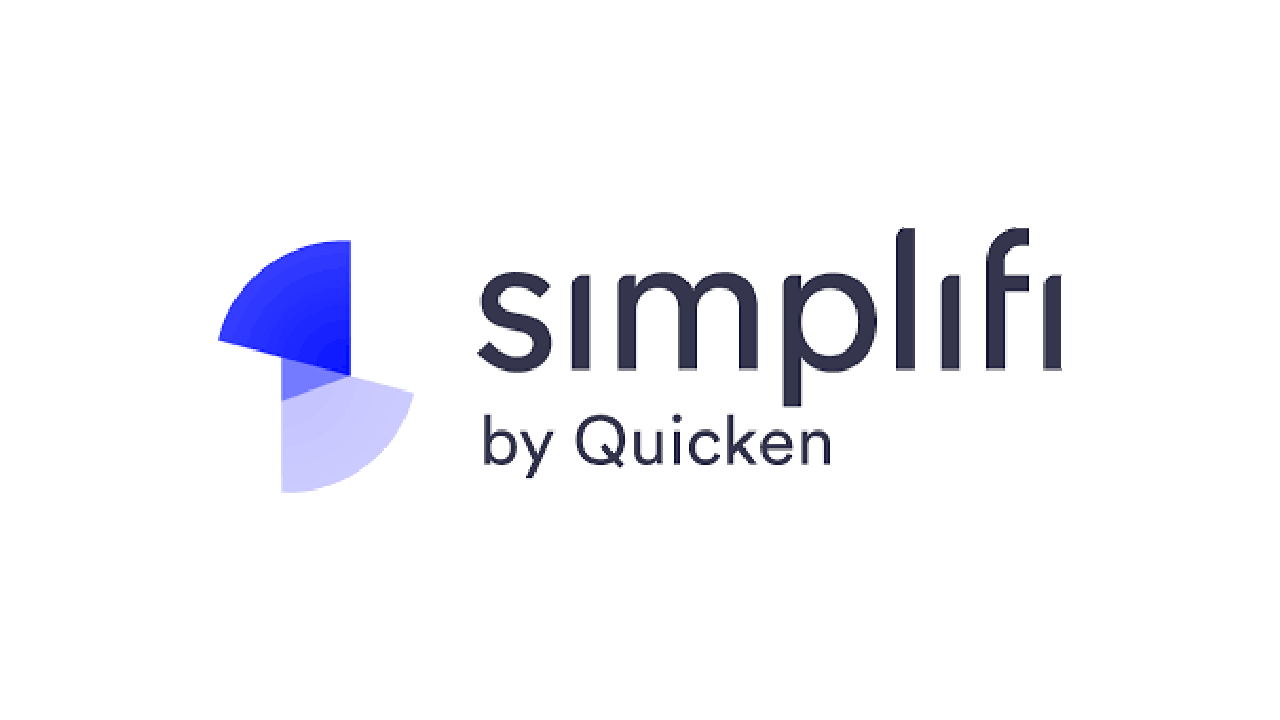 Simplifi by Quicken positions best for income on account of the application's powerful following capacities. It's the ideal alternative for keeping steady over the amount you can spend between your checks.
The application offers a free 30-day preliminary, and afterward, you will pay $2.99 each month (charged every year at $35.99) or $3.99 each month on the off chance that you decide not to pay forthright.
To begin, you need to match up ledgers, and afterward, you will have a total depiction of your accounts. The application sorts your spending, tracks repeating bills and memberships, and keeps steady over impending costs.
One champion component is the application's custom watchlists, which permit you to restrict spending by classification or payee. Likewise, the custom going through arrangement screens income to ensure you never spend more than you make.
Simplifi by Quicken offers tips while you're utilizing the application, but at the same time, there's a blog loaded with instructive substance readily available. Security and protection are the first concerns for Quicken, the application's parent organization.
Simplifi has been trusted with delicate monetary information for quite a long time (since 1982) and keeps on chipping away at new safety efforts. The application utilizes 256-digit encryption to communicate banking information and keeps the data secret.
Pros
Strong cash flow tools
Watch lists for mindful spending
Free 30-day trial
Cons
$35.99 per year
Some complaints about technical issues
#8 Wally
Wally 3.0 is an individual accounting application accessible for iPhone. Wally is an application that keeps all your monetary administrative work in one spot. To lay it out plainly, you enter approaching and active assets, and Wally assists keep the following of all that data to help you stay on a budgeting plan.
At present Wally is just viable with your cell phone, in any case, the organization's site demonstrates a work area rendition is in progress. The standard variant of Wally doesn't interface with your bank.
This implies each credit and charge should be placed physically. For clients that aren't happy sharing their financial information, this makes Wally a decent alternative.
Similarly, the individuals who need to monitor costs, including receipts, will be glad to enter the data. On the off chance that record connecting is especially critical to you, Wally offers it for $3.99 each month or $32.99 for a one-year membership.
Pros
Review past and upcoming payments
Set a daily or category-budget to control your spending,
View your account balances, including your net assets and liabilities
Track group expenses to split costs and settle loans
Cons
Not fully compatible with laptops yet
Difficulty in syncing with other accounts
#9 Honeydue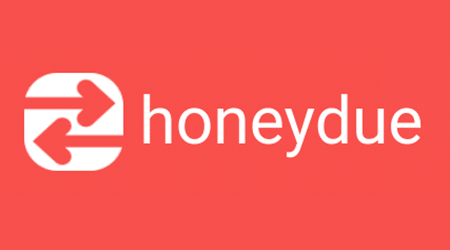 Honeydue enables couples to regulate and team up on every monetary exchange and forthcoming bill. The application is isolated into three sections: each accomplice's individual costs, in addition to an "all" part where shared exchanges show up.

Every individual can mark costs as an individual or common cost, similar to lease or membership administrations. Additionally, there is a common schedule where charge updates are a contribution, alongside how much spending is credited to each bill.
This schedule will send cautions to the two clients when a bill due date is impending.
Using Honeydue, couples can acquire more noteworthy into their funds, use a visit capacity to talk about issues that emerge, track everything from financial balances and advances to speculations and facilitate bill-paying.

While it isn't needed for utilizing the application, Honeydue gives a joint ledger to clients who decide to the bank together. The joint financial records accompany a check card, no month-to-month charges, no base store required, and moment movement alarms to the two clients.

Pros
Over 20,000 financial institutions from which to link accounts
App is free
Chat function to message partner within the app
A joint bank account is available with a free debit card easily integrates into the app.
Cons
There is no desktop version of the app
Support is limited to online forums
No tools catered toward financial goals (such as savings)
There are advertisements within the app
#10 Digit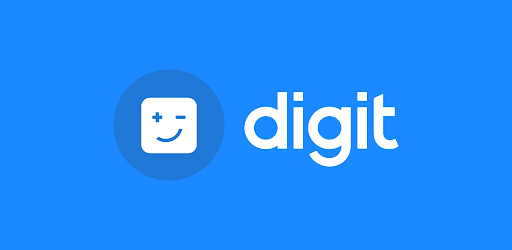 The application dissects factors, for example, your financial records balance, anticipated pay, approaching bills, late spending, and other customized reserve funds controls set by you to decide when and the amount you can save. Then, at that point, it naturally moves a modest quantity of money into your Digit account a couple of times each week or month, contingent upon your ways of managing money.

So, it assists you with setting aside cash without mulling over everything. There's no necessary least for your Digit record, and you can pull out your cash whenever. Your assets are additionally FDIC-guaranteed up to a surplus of $250,000 and safely put away.

In case you're contemplating whether Digit truly assists you with setting aside cash over the long haul, the appropriate response is that it depends. While concealing cash every month is acceptable monetary practice, your accomplishment in doing as such relies upon many components.

Your salary, ways of managing money, the typical cost for basic items, and the measure of obligation you convey to survey whether this methodology may help you save more. However, the organization doesn't make normal client investment funds promptly accessible on its site; Digit organizer Ethan Bloch has gone on record saying that commonplace reserve funds stores are around $18 each a few days.

So for the normal client, that could approach $180 in the month-to-month investment funds, or around $2,160 each year. Take away the $5 month to month membership expense, and you'll see a reserve fund of about $2,100 each year, with no prompt exchange demands.

Pros

Saves money automatically
Helps pay off debts efficiently

Cons
Third-party access to financial information
Complexed process
Monthly $5 for service

#11  Clarity Money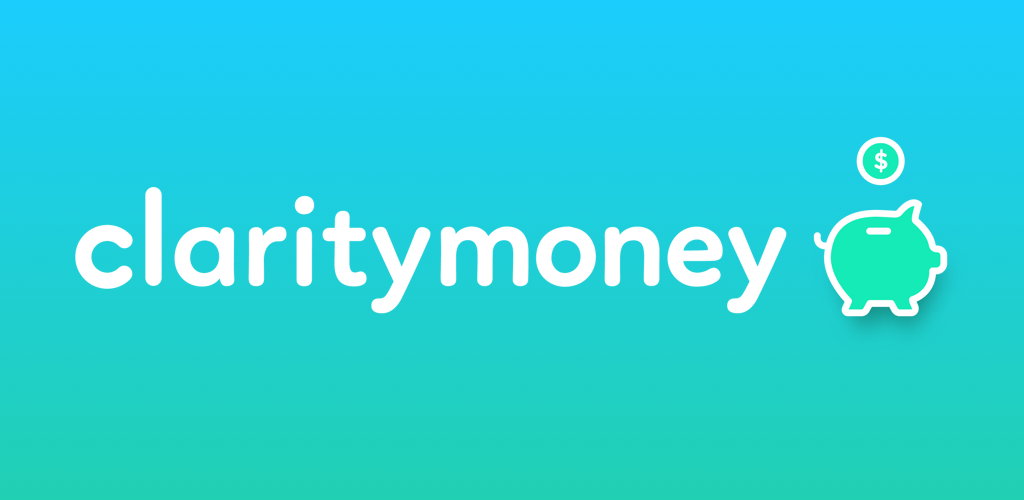 Various tabs give you a more intensive glance at your records, exchanges, and settings; it's generally a solitary feed where you'll track down all the data you need.
This feed with the "Today" screen of your iPhone is complete with many supportive little gadgets. Normally, as with other applications of this nature, these gadgets are endlessly more valuable on the off chance that you associate the entirety of your banking and Visa accounts first.

Clarity Money is promoted as an AI-controlled device that unites your funds in a single spot. You interface your financial balances updated over a balance sheet to the application, and it consequently orders your costs to give you a comprehensive perspective on how you're going through your cash.

Various tiles in the application feature various parts of your funds. You can see an amount of the amount you spent in the course of the most recent couple of days and a rundown of your exchanges.

Another title drills down on the amount you've spent at specific shippers over a self-chosen window of time — giving you an enlightening glance at how your excursions to Starbucks add up.

After giving insights regarding your pay, the application will show you how much cash you have left to spend in a given month. Clarity Money will likewise ascertain the amount you normally spend each week so you can remain on pace.

The application will make you aware of rehashed costs, possibly featuring unused memberships. Contingent upon the shipper, Clarity Money may likewise furnish you with the data expected to drop those undesirable costs.

Clients can open a free Marcus by Goldman Sachs high return online investment account straightforwardly from the application. Marcus is known for giving industry-driving loan costs to bank accounts. At the hour of composing this article, the yearly rate yield (APY) was 1.05%.

Select investment funds objective and set up repeating stores to your Marcus bank account. Moreover, check your credit score once a month at no cost and no hit to your score.

Set pop-up messages for when you get paid if your equilibrium plunges excessively low, regardless of whether you're on target with your ordinary week after week spending or to caution you about forthcoming bills.

Pros
Comprehensive overview of expenditure
Shows apps you have auto-subscribed to so that you save money by unsubscribing
Maintaining 4-4.5 stars on Play store and apple store.

Cons
Lack of custom budget categories
No customization of interface allowed

#12 Acorns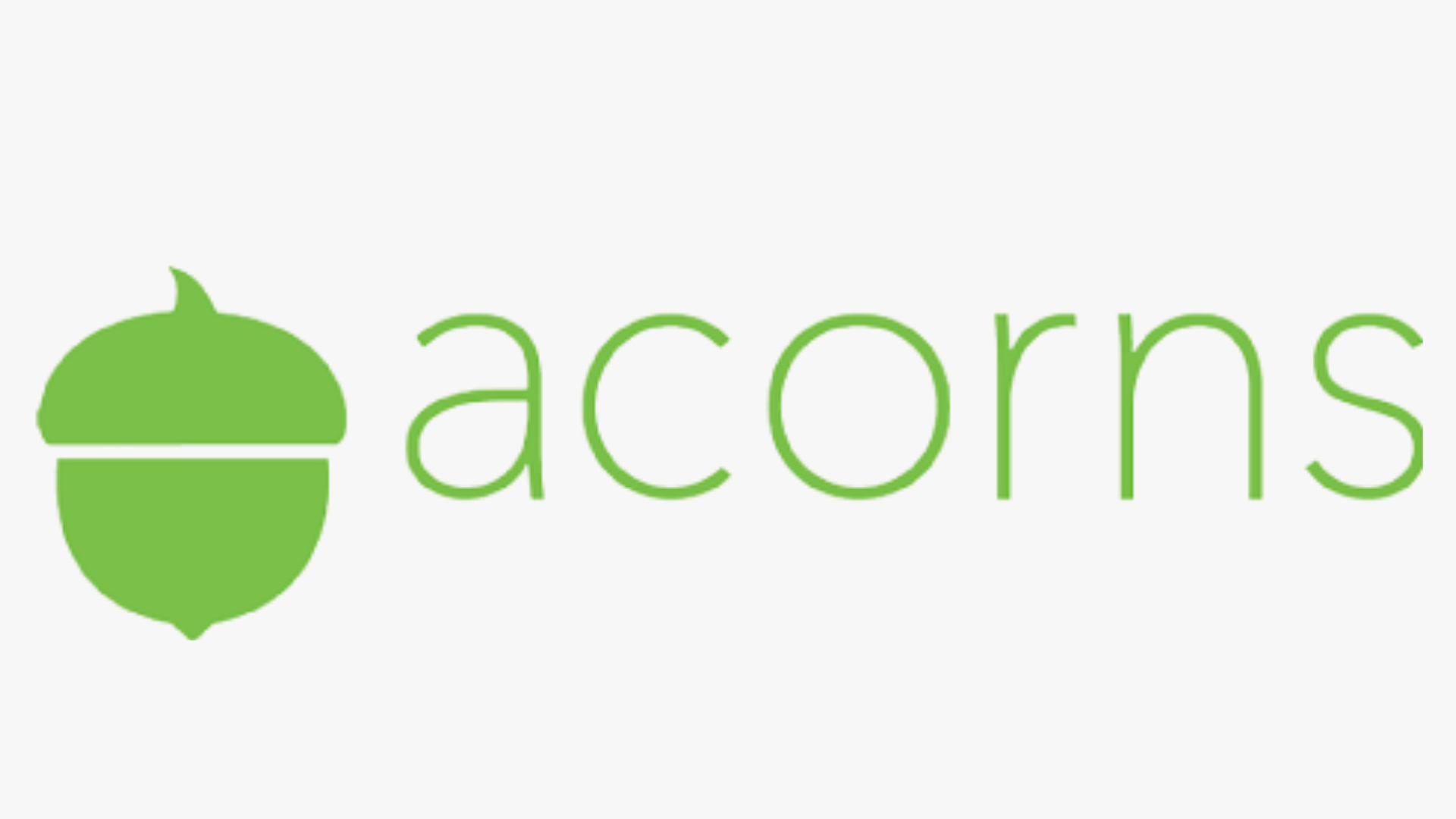 Acorns 'robo-consultant highlights bode well for somebody who is attracted to the stage's "gather together" reserve funds specialty: Purchases made in connected records are gathered together to the closest dollar, and the surplus is saved in a venture account.

For example, on the off chance that you burned through $4.50 on a latte on a connected Visa, $.50 would be saved for a venture. On the off chance that you've encountered happiness with this favorable to reserve funds trick, you might be inclined to put something aside for retirement with Acorns also.

Acorns offer five undeniable features that you cannot miss out on.

Invest, taxable investment account that places your cash into exchange-traded funds (ETFs), contingent upon your danger resistance and monetary objectives. There are two different ways to support the record persistently: Round-ups and dollar-cost averaging.

The last permits you to set up repeating commitments to your record for just $5. The previous, as referenced above, contributes the supposed "loose coinage" from a connected record.

Retirement: This is how Acorns alludes to retirement. (We discovered this terminology somewhat befuddling: It's not as though your "Contribute" reserves are intended for day-exchanging or quick use.

You should contribute for the long stretch, and it's exorbitant to sell your speculations over and over again. Maybe Acorns should believe its client base knows what "resign" signifies.) For any situation, "Later" is only an approach to place cash in an IRA, an unquestionable requirement for any Robo-administration.

Spend A financial record that accompanies a check card and shuns many expenses, as one for least adjusts. It additionally repays some ATM charges. Another element, called Smart Deposit, permits you to siphon cash naturally from an immediate store in your Spend account into different records, as Invest.

Found Money, this will interest a lot of business owners. An online commercial center that offers a little percent back on buys made at many significant retailers, including Walmart. The money-back that you bring in shopping on Found Cash is put in your Invest account.

Pros
Automatically invests the spare change.
Cashback at select retailers.
Educational content available.
Cons
Small investment portfolio.
High fee on small account balances.

#13 Mvelopes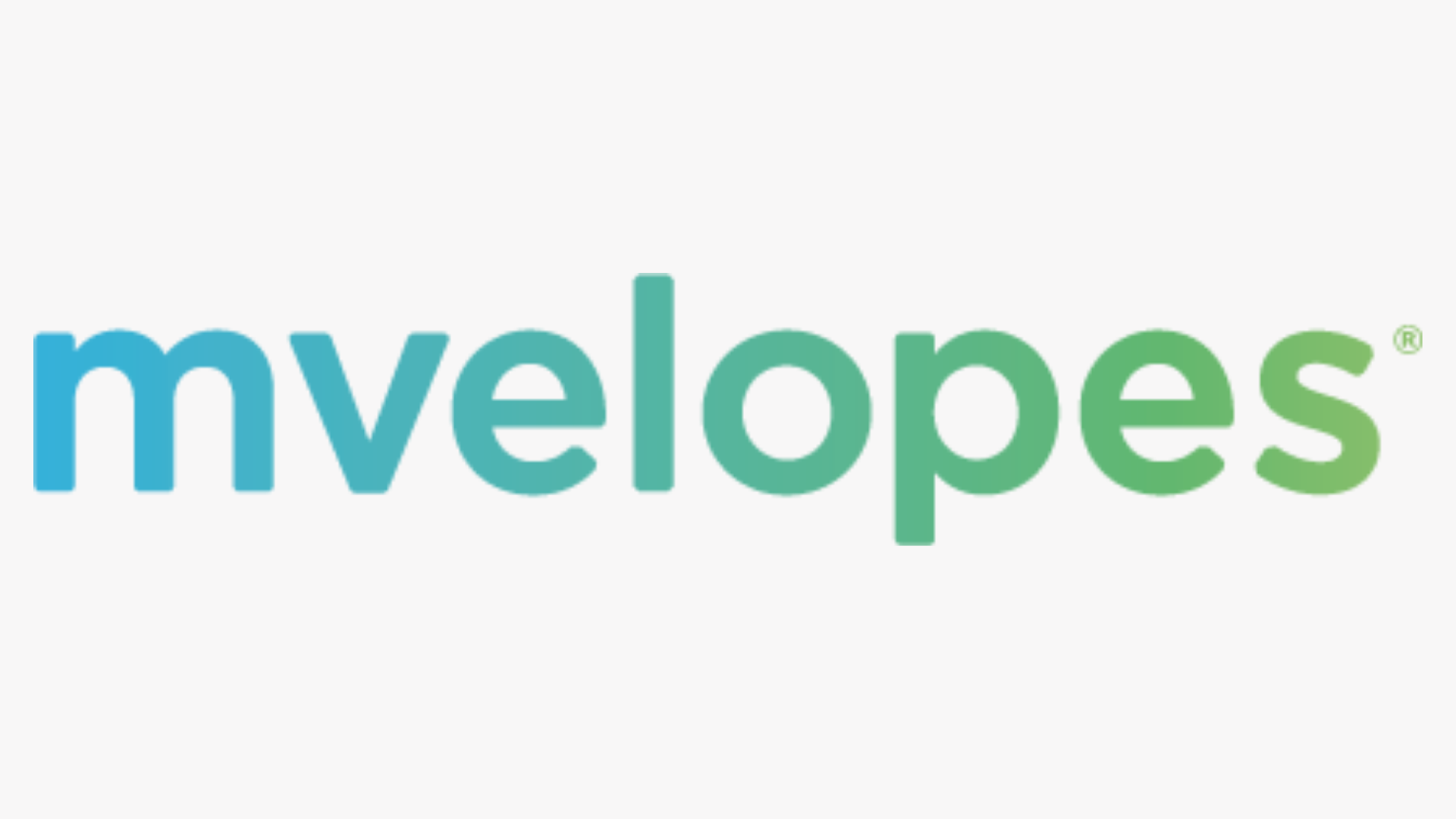 Mvelopes is an accounting application and site that carries a refreshed wind to the exemplary money envelope budgeting strategy. It will probably assist you with dealing with your cash better by assisting you with dealing with your spending.

You can connect your financial balances to the application just as you physically enter your money budgeting plan. Then, at that point, you can allocate any accessible cash to different "envelopes" relegated to classes like bills or individual spending.

Then, at that point, as you make exchanges, they'll show up on the landing page of Mvelopes for you to allocate to the fitting envelope. When you do, the leftover accessible sum is changed, actually like removing cash from an actual envelope!

You can likewise add your pay, make and save financial plans, track the entirety of your spending and see the entirety of your records/accessible cash in one spot. What's extraordinary about Mvelopes is that it doesn't consequently make spending plans that need changing or naturally/inaccurately arrange your exchanges.
All things considered, you'll need to figure out where you need your cash to go and which envelope it's pulled from each time you spend.

Pros
Easy-to-manage budgeting envelopes
An extensive array of learning
App automatically adds financial transactions to your account.

Cons
Setting up a new account can be time-consuming
Lack of customer support

#14 Every Dollar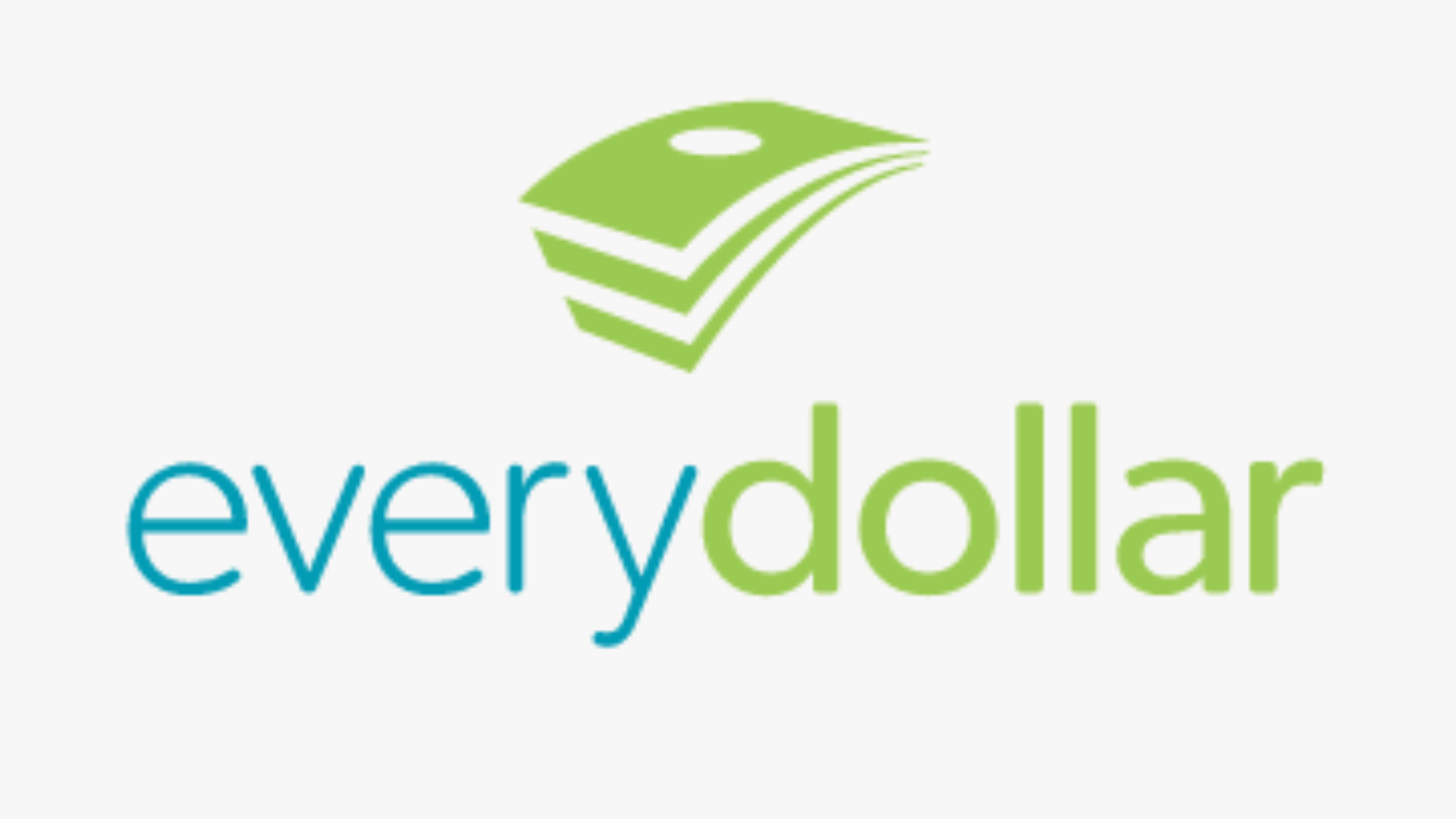 You can use EveryDollar to see every one of your accounts and stay aware of their exchanges. In any case, in case you are utilizing the free form, you should enter information physically, which, without a doubt, isn't extremely fun or effective.

Yet, in case you're searching for a silver lining, that interaction may make you more mindful of your ways of managing money — which is consistently something to be thankful for. On the off chance that you pay for the Plus adaptation, the application handles the information section consequently.

The EveryDollar spending highlight proposes preset classes, so you don't neglect certain things and costs. You can likewise customize your financial plan by adding classes of your own. The screen set-up makes entering the numbers fast and simple.

EveryDollar follows the zero-based budgeting framework, which buys into the possibility that you pay less your reserve funds, and costs should consistently approach zero. As such, you represent each dollar — and we do mean each dollar — of pay, regardless you do with it.

EveryDollar permits you to set due dates for your different installments and get updates, so you never cover bills late again. If you need that component, you'll need to pay for it by moving up to EveryDollar Plus.

Pros
Easy to use
Purely budgeting
Ad-frees service

Cons
Limited free version
Paid service

#15 Tiller App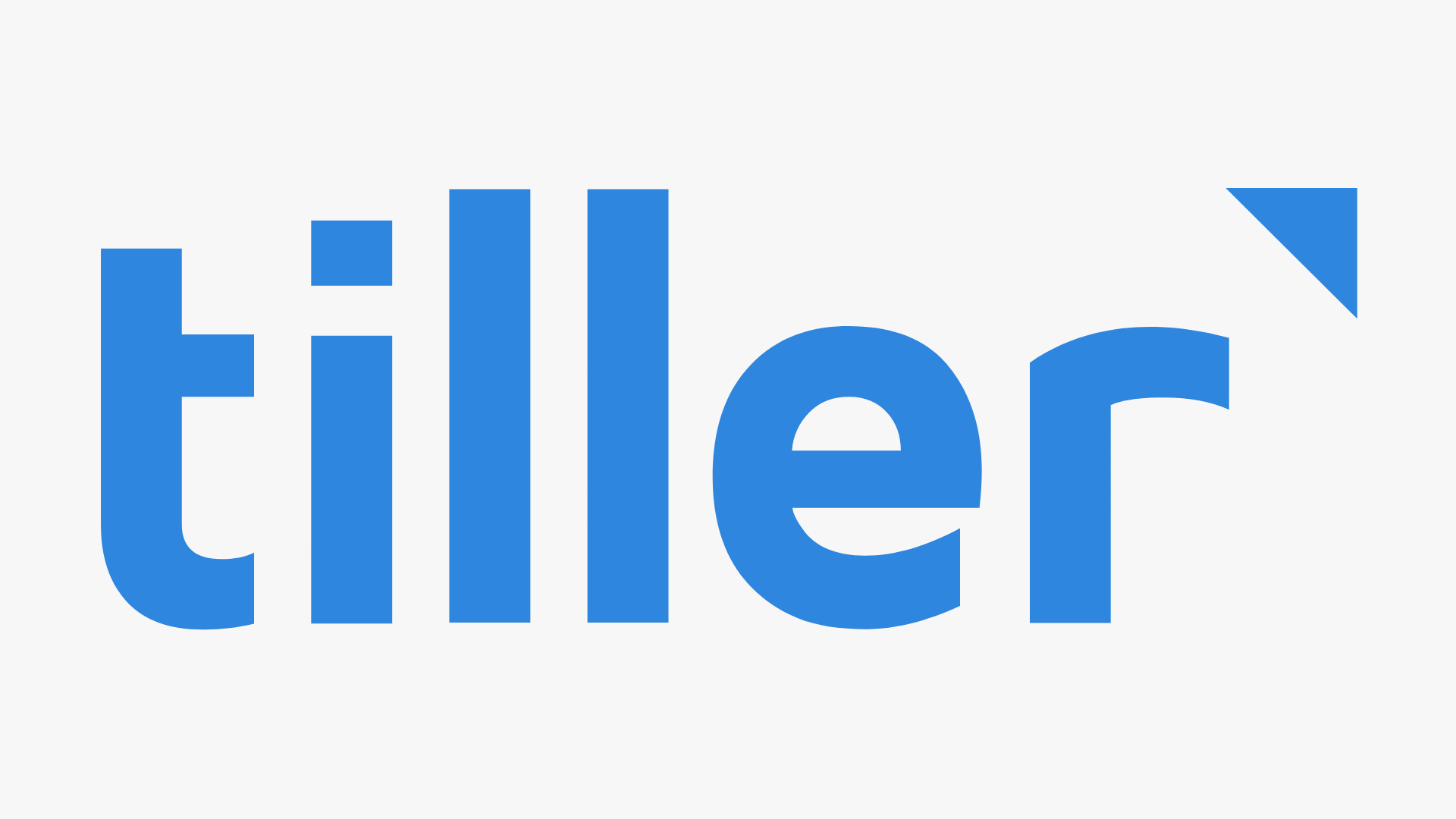 Tiller is an all-in-one resource that gives you all you require to settle on choices and afterward permits you to make it a stride further if you could jump at the chance to. What I'm alluding to here is the capacity to modify your reports, dashboards, or anything you desire to call them.

We are Excel geeks, and I love fiddling with accounting pages. I get that many individuals possibly aren't that excited for accounting pages; however, in any case, you'll approve of Tiller.

Having your bank information naturally be imported and coordinated into one sheet sounds straightforward, yet in actuality, it's not. Many organizations have attempted to do this, and they have all missed the mark for reasons unknown.

Indeed, organizations like Mint and Personal Capital connect to your financial balance yet maybe those connections consistently break. I would have to log in after a long time after a week, which ruins the general purpose of computerization.

Tiller utilizes an organization called Yodlee to get your financial information once you give the login data. Yodlee is a goliath, publicly exchanged programming organization that empowers different organizations to assemble stages like Tiller.

Tiller states on their sites that over the most recent two years alone, they have been inspected more than 200 times. That is an insanely high number, as it ought to be. These reviews guarantee that all your information is taken care of securely and safely, so you have something less to stress over.

Not fond of spreadsheets? No issues. While Tiller Money is facilitated on Google Sheets, it is very simple for somebody with restricted bookkeeping page information to comprehend.

Truth be told, after you interface your records, information will naturally begin filling in. From that point forward, you just sort your costs (which can likewise be mechanized), and afterward, everything auto-fills.

Everybody will need to follow their cash distinctively, and you are no special case. Perhaps you need to know your total assets consistently, while I like knowing my going through the month to month in various classifications.

The extraordinary thing about these pre-assembled layouts is that they cover nearly anything you can consider. Here are not many that Tiller offers:

Yearly Budget
Monthly Budget
Overall Insights
Weekly Trends
Holiday Gift Planner
Debt Tracking

The rundown continues forever, yet you get the point. The following is an image of their general experiences page. This shows your complete resources and liabilities, then, at that point, gives you your total assets at some random time.

Under that, it discloses to you your highest costs by classification and individual price. It's an extraordinary depiction that expects you to accomplish no work because once more, it's pre-assembled.
On the one hand, Tiller mechanizes things by acquiring my financial information; however, it is still dependent upon me to sort everything. This is the place where AutoCat comes in to computerize this cycle.
AutoCat works by permitting you to work out and decides that the accounting page will then, at that point, act later on. For example, your check undoubtedly comes from a similar organization consistently.

Rather than you going in and naming it "Pay" physically, it will consequently be finished. At the point when you work out these principles for different things like your home loan, inexpensive food, food, and so on, you begin to perceive how rapidly AutoCat can do this without anyone's help.

Moreover, Tiller is a very secure budgeting app. On Tiller's site, they address this issue straight on. They express that they utilize 256-cycle AES encryption; however, what is that? To be straightforward, I did not understand, yet following an hour or somewhere in the vicinity of perusing, I presently comprehend that it's incredibly secure.

In basic terms, your information is scrambled, and for somebody to get your information, they would need to figure out your private key.

Pros
Daily, automated data synchronization from your financial accounts to your linked spreadsheets.
Multiple pre-built and custom spreadsheet templates.
Available Google Sheets add-ons to extend functionality.
Cons
You'll need a basic knowledge of how spreadsheets work.
$79/year cost.  The cost is well worth it for most folks.
These are not the only budgeting apps that you can make use of; there are many more in the market. This was our top 15 list of apps you can use for budgeting purposes and other features these applications offer.
If you are confused by so many options and wonder which one will suit you the best, then we have a checklist that will help you pick your best app.
Tips to Choose the Best Budgeting App
Let us look at some of the tips for choosing the best budgeting apps:
Determine Your Financial Goal

On the off chance that you don't realize which course to take, do a monetary self-appraisal. Your present financial state and objectives can provide you some insight.

Maybe you're underwater and need a framework to help you decline to spend, or you need to figure out how to offset costs by putting something aside for an up front installment on the house. Pick an alternative that coordinates with those requirements when you know where you stand and what you desire to achieve.

Decide The Amount of Effort You Are Ready to Devote
Think about how long and upkeep a budgeting system includes before you jump aboard. Some have severe prerequisites, while others are more adaptable, for instance, Excel bookkeeping pages and the zero-based spending request regular and itemized cost following.

How frequently would it be a good idea for you to plan? There's no set principle, so go at your own speed. In case you're certain with your monetary state, you can most likely pull off assessing your data one time each month, two or three times each year.

The individuals who are as yet sorting out some way to deal with their cash might need to check in week after week or after each buy they make.

Manual or Digital Budgeting System?

Decide if you need to adopt a DIY strategy to budgeting or look for mechanical help. Individual budget programming can be advantageous if the application or program allows you to computerize reserve funds or access and update your data in a hurry. On the off chance that it doesn't consequently enter and arrange your buys or it's difficult to utilize, it probably won't add a lot of significant worth.

For around, and involved methodology, as with pen and paper, is ideal. Recording things can assist you in withholding data and feel associated with your spending plan. In case you're not happy connecting your financial balances to an electronic budgeting administration, an actual strategy can save you stress, as well.

Available on Your Device

Twofold check where you can get to the application and its similarity on various gadgets prior to pursuing one. For instance, the budgeting applications we appraised as the best are accessible in both the App Store (for iOS) and on Google Play (for Android).

Offers Free Trials or Free Version for Test Runs

With regards to budgeting applications, fortunately, numerous available are allowed to utilize. Our top pick would be Mint for its high-appraised surveys and giving clients a general preview of everything, from their pay, costs, reserve funds objectives, amazingly score speculations and total assets.

Prior to picking a free application notwithstanding, note that these normally accompany restricted highlights or a lot of in-application advertisements that you'll probably need to watch.

It might feel irrational to need to pay for a budgeting application, yet sometimes the top-notch benefits the membership-based applications charge can merit the monthly or yearly expense. Simply ensure they have a free form or preliminary that you can try out prior to putting cash down.

Must Sync With All Your Bank Accounts

Most budgeting applications will connect to your financial balances and Visas and naturally track your pay and buys from that point. Nonetheless, there are others that require you to input your exchanges physically, which can set aside time and can be difficult to stay aware of.
Search for a budgeting application that matches up to your records or offers the two alternatives so you can switch things up, assuming you need to.

Transparency

Similar to any monetary product you utilize on the web, ensure you know its wellbeing and security highlights. The best budgeting applications offer insurance like multifaceted verification to demonstrate your personality, encoded information that gives you codes to get to your data, and biometrics like Touch ID and Face ID.

How Can Deskera Help With Your Budgeting?

Deskera is the best platform for managing your financials and budgets. Be it invoicing, inventory, CRM, accounting, or HR & payroll, Deskera can help you in every aspect. Deskera's blogs can help you get a better overview of the business topics such as What is Performance Marketing, What is Content Marketing, and the list. Deskera Books can help you get a clear understanding of online invoicing, accounting & inventory that can help to grow your business.
Deskera is a cloud system that brings automation and therefore eases business functioning. It reduces the admin time while also increasing efficiency. Deskera Books can be especially useful in improving cash flow and budgeting for your business.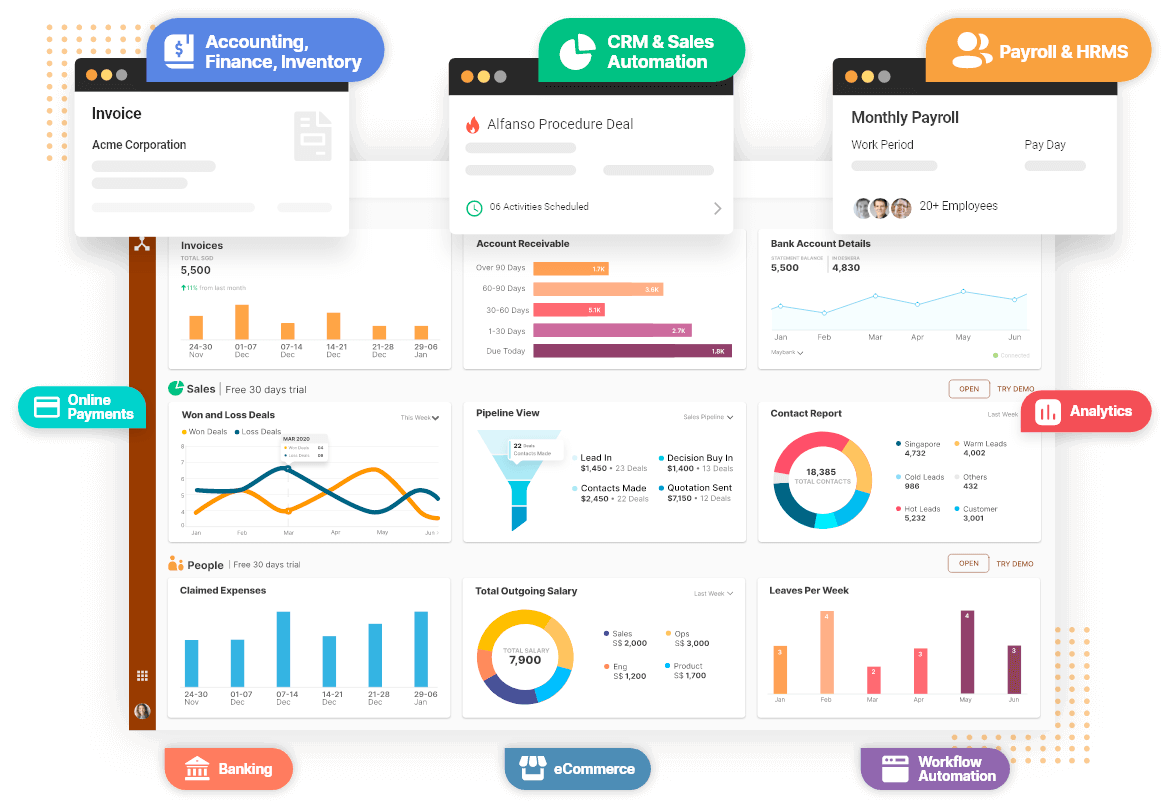 One of its usability lies in creating invoices on behalf of your business that can be sent out immediately. Through Deskera books, a payment link can also be attached with your invoice. This payment link will have many options available like Stripe, VIM, PayPal, and more constantly added to the Deskera platform.
Through Deskera Books, reminders can be set with the invoices that are not being paid out, which are then sent out to the customers. Deskera Books will become very handy even in recurring invoices, especially with a payment link added to the invoice.
All in all, the follow-up system for all the invoices can be passed on to the system of Deskera Books, and it will look into it for you. You can have access to Deskera's ready-made Profit and Loss Statement, Balance Sheet, and other financial reports in an instant. Such cloud systems substantially improve cash flow for your business directly as well as indirectly.
Deskera can also help with your inventory management,  customer relationship management, HR, attendance, and payroll management software. Deskera can help you generate payroll and payslips in minutes with Deskera People. Your employees can view their payslips, apply for time off, and file their claims and expenses online.

Deskera is all you need, isn't it?

Try Deskera For Free Today
Sign Up For Free Trial
Key Takeaways

Budgeting is a process of studying incomes, the cash that comes into the business from selling items and administrations. It uses the cash that goes out structure covering costs and bills over a particular period later on.
Importance of budgeting
It helps you control your spending
Helps achieve financial goals
It helps you remain financially organized
Deal with debts with no stress
It helps you be prepared for the tax period
Always have money in your pocket
Fifteen best budgeting apps to help you with budgeting whether in your family or your business.
Personal Capital: Personal Capital ensures your information with encryption, misrepresentation insurance, and robust verification.
Mint:  It's an incredible choice for anybody hoping to develop further their ways of managing money.
YNAB: YNAB offers the capacity to adjust your ledgers, import your information from a record, or physically enter every exchange.
Pocket Guard: The application offers a free and paid premium form, PocketGuard Plus.
GoodBudget App: The Goodbudget app permits clients to follow their business's or family's spending utilizing the "envelope strategy."
Zeta's Money Manager application and Joint Cards are free; however, the organization might offer paid administrations later.
Simplifi by Quicken: Simplifi by Quicken positions best for income based on the application's powerful following capacities.
Wally: Wally offers it for $3.99 each month or $32.99 for a one-year membership.
Honeydue: Honeydue enables couples to regulate and team up on every monetary exchange and forthcoming bill.
Digit budgeting app: The application dissects factors, for example, your financial records balance, anticipated pay, approaching bills, late spending, and other customized reserve funds controls set by you to decide when and the amount you can save.
Clarity Money: Clarity Money is promoted as an AI-controlled device that unites your funds in a single spot.
Acorns: Purchases made in connected records are gathered together to the closest dollar, and the surplus is saved in a venture account.
Mvelopes: Mvelopes is an accounting application and site that carries a refreshed wind to the right money envelope budgeting strategy.
Every Dollar: The EveryDollar spending highlight proposes preset classes to avoid neglecting certain things and costs.
Tiller App: Tiller utilizes an organization called Yodlee to get your financial information once you give the login data.  

Related Articles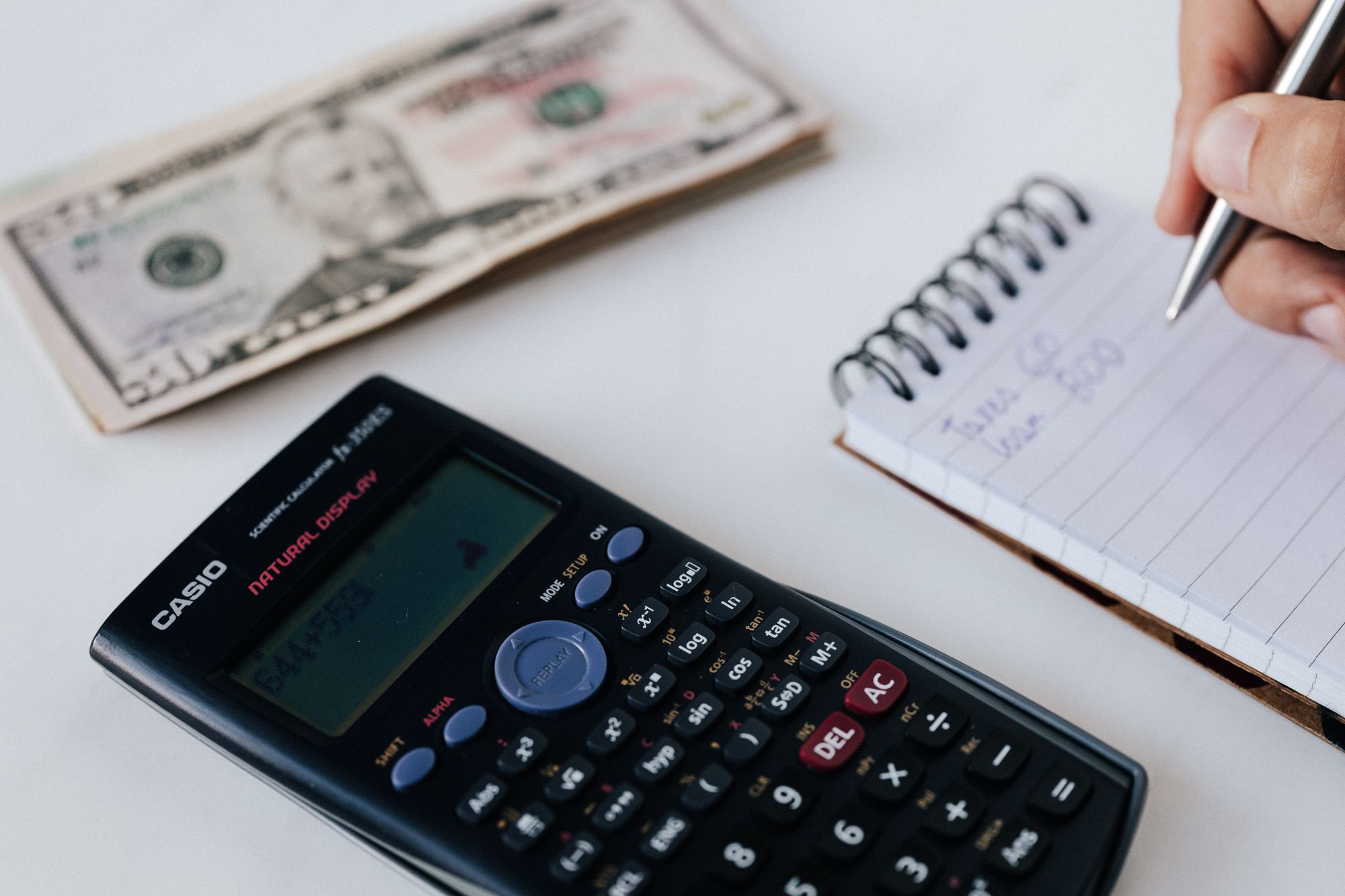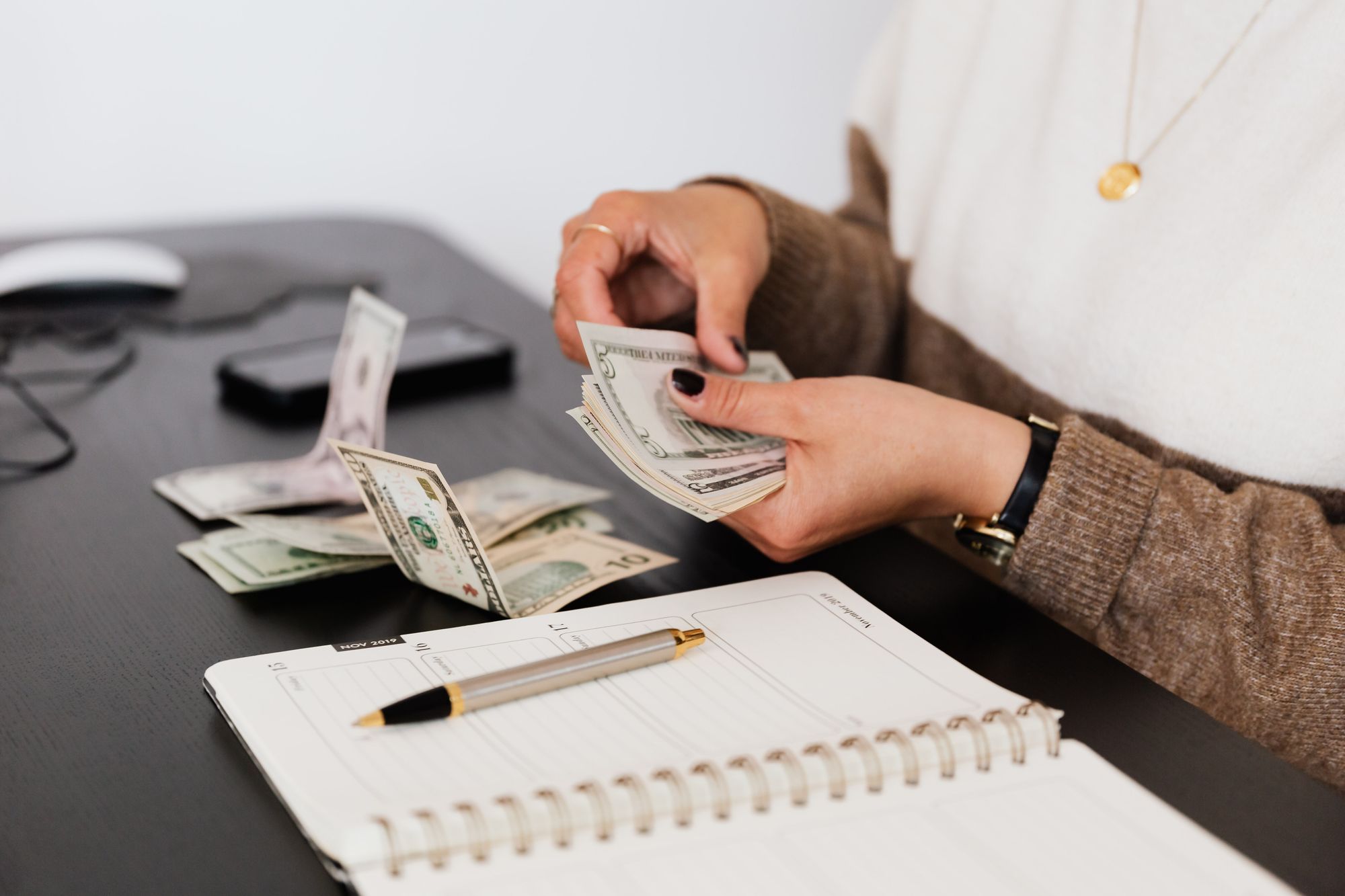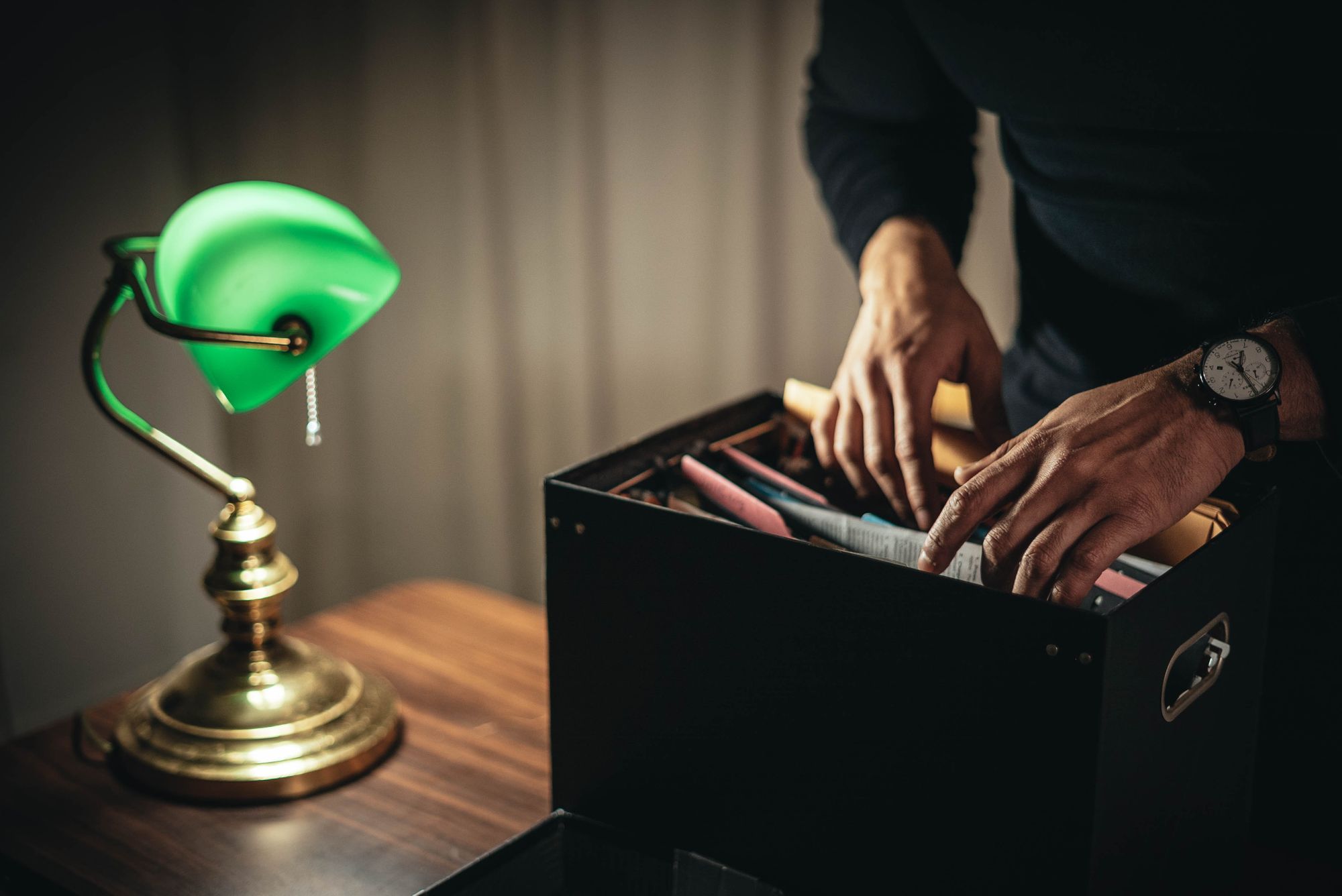 ---
---