Tradition dictated that one's media use was limited. Most companies have a limited marketing budget, so it makes sense to use it wisely and efficiently. As a result, social media marketing may be both cost-effective and highly successful. This means that you need to be visible to your consumers and potential prospects on social media.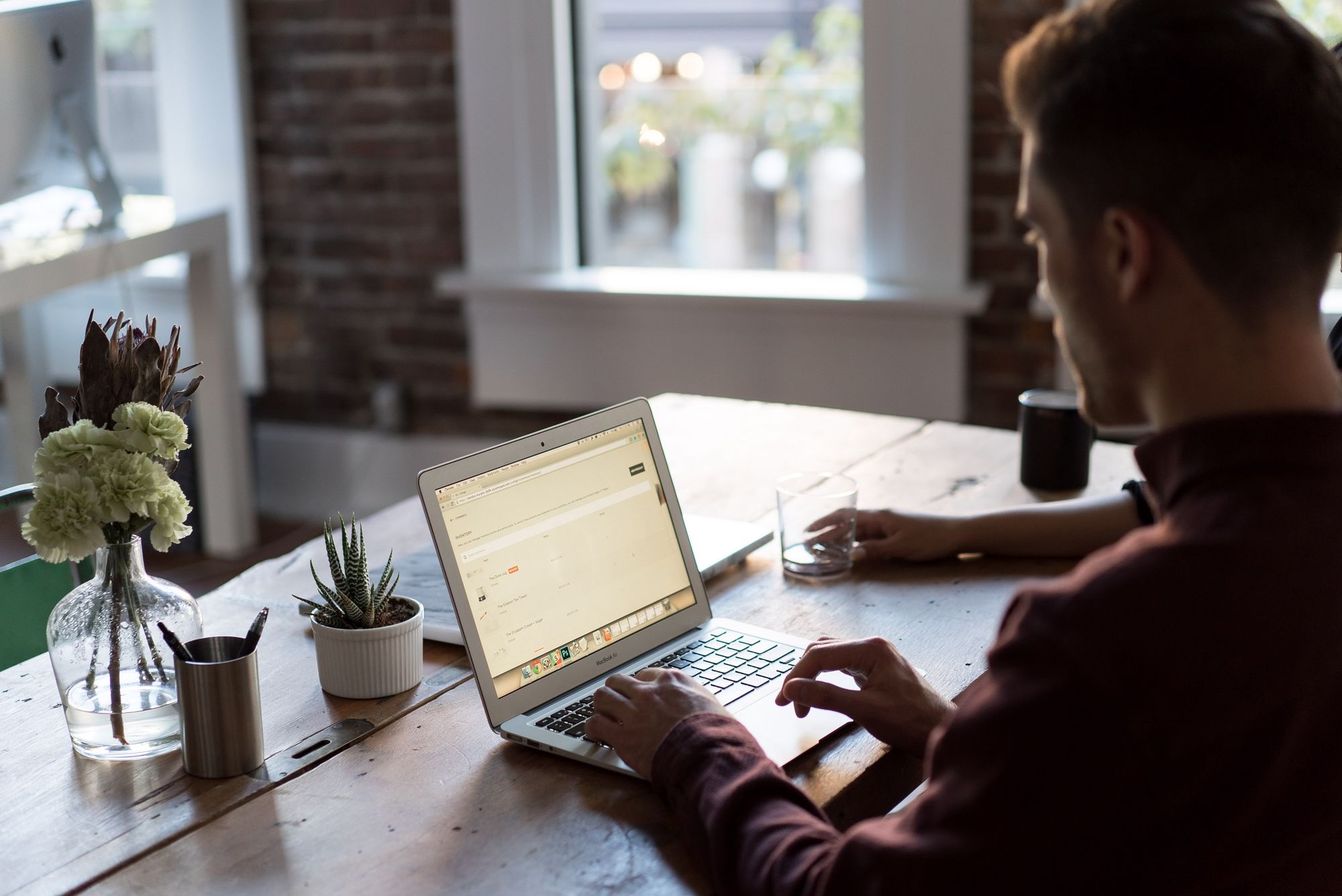 Many firms cannot conduct their own social media marketing campaigns because they lack the time or expertise to do so. Their preferred method of communication is through the use of a social media marketing agency. Depending on the situation, this may entail managing corporate social media profiles or PPC social advertising.
There is no surprise that numerous agencies advertise social media services with the explosion of social networks over the last few years.
For good social media marketing, it is very much necessary to have a good landing page. In this post, we've compiled a list of the top social media agencies.
TRO
VISTA
Major Tom
Isadora Digital Agency
SociallyIn
Rainmakers
Sculpt
Thrive
Ernst Media
Vireo Video
Evestar
Firebelly Marketing
Little Media Agency
Fuel Online
Social Media 55
Social Hire
Max Audience
Media Boostr
BrandLyft
Influencer Marketing Factory
Examples of Agency Landing Pages
Most marketing agencies generate conversions from unreliable sources-referrals. While getting as many referrals as possible is suitable for the most part, some just do not work for you.
After a point, these leads become overwhelming and make you question your goals, skills, and work ethics. On the other hand, referrals are never consistent, and you should let your business's goal depend on such fickle resources.
This is enough reasoning to get straight to the point where we illustrate examples to convey the importance of a landing page for your business. So let's dive into the examples.
TRO
With much information and eye-catching headlines and photos, a straightforward website is very far from boring. TRO has many high-profile clients, including Lipton, Nissan, Volvo, and Pink Lady. Significant events are their expertise, and they specialize in exhibitions, conferences, live events, and staff training.
VISTA
Vista organizes activities, selects venues, assists with brand messaging and strategy, and assists with the business approach, despite its self-description as an all-encompassing communications agency. They've worked with brands like BMW, Harrods, and Lloyds Banking Group, so they're well-equipped to handle any situation. They start with a visually appealing blog with great graphics that provide information and value.
The menu on their website includes their current news releases, blog, and everything else about their working culture, which professes to be a "people business," which is a positive sign for a communications agency.
Major Tom
This is an outstanding demonstration of a simplistic digital agency website that captures the attention of visitors. The website showcases their diverse approach to creation with a black and white style, with color added to parts where they talk about their approach and services, using essential black dots on a white background and animations to enhance the narrative.
The webpage is mobile responsive, although there are separate desktop and mobile versions. The smartphone version organizes formation in a straightforward and accessible manner, while the desktop version provides the whole experience.
Isadora Digital Agency
This simple digital agency website combines a parallax-style homepage with basic animations to get right to the point. Their 'insights' section replaces their blog and allows them to creatively elaborate on issues related to creativity, inspiration, strategy, and technology and discuss how they serve clients.
SociallyIn
As part of its social media marketing approach, SociallyIn offers various services, including social strategy, content creation, community management, paid social advertising, influencer marketing, and more, all of which are designed to provide results. They provide various services, including creative and production, community management, social media strategy, and paid advertising on social media.
This means that SociallyIn creates all of its clients' social media content in-house. To develop a social media strategy, they first have a meeting to discuss the demographics of the audience they hope to target through social media. As a result of this discussion, members of the creative team can develop ideas for content that will resonate with the target audience.
Following a thorough knowledge of the company and its brand, the moves on to a discussion about the brief. If you're looking for a way to get your message out there, here is the place. Next, they brainstorm to come up with new ideas for various social networks, utilizing multiple approaches. Following the introduction of their plan, they will continue to test, measure, and optimize.
With community management, SociallyIn provides community managers to represent your business, ensuring that the page is continuously updated with new material and actively participating in dialogues.
Their efforts are evaluated at the end of each month, including engagement and growth in followers. So much so that they offer multilingual social media management in over 36 languages, including English.
Rainmakers
As a boutique social media marketing business, Rainmakers' customers benefit from a data-driven approach to marketing. In addition to organic account management, they also assist with PPM social ad management. Social media managers are also capable of integrating your social media into an overall content marketing plan.
As a social media marketing agency, Rainmakers has handled a variety of social media campaigns over the past fifteen years, helping its customers acquire critical brand exposure, as well as important word-of-mouth recognition and fully-targeted leads. In addition, they've helped their clients develop strong relationships with their target consumers and engage them in meaningful dialogue.
To communicate with your target audience, Rainmakers know how important social media can be. Your consumers need to know that you are there to support them in these trying times.
Sculpt
This is a social media marketing firm that focuses on working with B2B businesses. Their specialty is in using social media to generate qualified leads for businesses. They accomplish this by strategizing, developing a customized plan for each customer, and then putting it into action.
They have also run paid social media campaigns and can assist you in increasing overall advertising ROI. The best thing about this agency is that it also offers training and coaching to your in-house team. So, when they recruit them, you're not just hiring them for a campaign; you're also hiring them to establish a professional in-house team that will benefit you in the long run.
Thrive
Results are prominently shown on Thrive's website. They have more than 100 Google 5-Star Reviews, 50 Facebook reviews, and 30 Clutch reviews. They believe in word-of-mouth marketing as well since they regularly include customer testimonials.
You may count on them as a full-service digital marketing firm since 2005. Website design, copywriting, keywords, and social media presence are all areas they can improve.
Social media marketing is a part of their business, and they do it well. Among their social media marketing services are the following:
Assessing the intended audience
Adopting and improving Social Media Marketing Strategy
News and articles will be posted regularly, along with regular updates.
Social media monitoring, including detection and reaction, is ongoing.
Monitoring and adapting to changes in the Internet's technology is essential.
Supporting and educating the blogging community
Your brand's target keywords or phrases
Strategy enhancement through the use of analytics and data tracking technologies
Ernst Media
In terms of social media marketing, Ernst Media is a full-service firm that can manage both paid and organic parts of your campaigns. They claim to be professionals when it comes to exploiting the audience targeting aspects of social media platforms, according to their website.
A full-service social media marketing business, this company can manage customers of all sizes and sorts. For example, they may create and manage campaigns across a wide range of social networks such as Facebook and Instagram. If you'd like, they may also assist you in managing your influencer efforts across several social media platforms.
There is also an automated chat assistant present in the landing page of Ernst Media which helps clear the doubts of the customers and makes the navigation more user-friendly. They are additionally seen mentioning their certification by Google and Facebook which helps build a repo and establishes credibility.
These are the main services they provide:
Facebook Ads
Management of social networks
Using influencers in marketing
Vireo Video
Videos from Vireo Video are used for advertising YouTube videos. Video planning, YouTube SEO optimization, video advertising on YouTube and Facebook, and influencer marketing on YouTube are all part of this process, as well.
Their Video Marketing Strategy Blueprints are designed to lead your brand's success and help you expand faster. They can assist you in developing a data-driven video strategy that will boost your audience and income by a significant margin. The company does discover who your target consumers are online and what kind of video content they are interested in and consume. Once that's done, they'll design a strategy to guarantee that your videos grab and hold your audience's interest.
Vireo Video increases your return on investment with video advertisements by placing well-targeted YouTube and Facebook advertising placements. They accomplish this in three steps:
This involves creating a marketing strategy that identifies new methods to reach previously unreachable internet populations.
A variety of targeting methods and demographics is tested in pilot campaigns.
The execution of ongoing campaigns, including frequent A/B ad testing, text and targeting overhauls, and the application of new tactics published by the advertising platforms,
Evestar
Evestar is an agency located in Florida. With its aid, eCommerce companies can run more effective ads that are based on reliable data. Of course, Evestar is more realistic than most. Evestar's method to brand scaling is to determine how mature your brand is. This may sound like a sales pitch, but it's more of a math issue than a sales pitch at all.
The purchase of advertising requires a budget and a steady flow of funds to operate. If you can't test ad campaigns to see which ones work best, scaling becomes more difficult. Evestar uses core indicators to assess a brand's scalability and whether or not it is aligned for growth. They are the most refined indications of your success. Once they accumulate up, you're off to the races.
For ads and campaigns to be scroll-stopping, they must have excellent creative content. While focusing on what makes your brand and product stand out, they also pay close attention to the more minor aspects that appeal to your target market. Evestar utilizes Facebook and Pinterest advertisements on social media. It can also provide YouTube and Google advertising and email and SMS marketing campaigns, among other things.

12. Firebelly Marketing
Since 2007, Firebelly Marketing has helped businesses achieve social marketing success. The company's services include social media channel audit, social media management, and social ad management, to name a few.
Using Firebelly's social media audit service is a significant starting step in figuring out what to do next with your social media accounts. Use it to guide your future social media strategy. They give everything you need to be successful on your brand's social media channels. It consists of:
Creation and publication of new content
Managed by a community
Observations and analysis
Facebook, Linked In, Pinterest, Snapchat, and Twitter accounts are all supported. For brands, Firebelly has effectively handled more than $1 million in social media marketing expenditure. With the help of its social media ad management solution, businesses may increase viewership, engagement, and revenues by using targeted social media advertisements. It is divided into three sections:
Development of the audience and the creative
Checking in every day
Communication of information and advice
13. Little Media Agency
This UK-based firm claims to be a master at creating engaging material for its clients' audiences. They can assist you in achieving all of your social media marketing objectives, such as raising website traffic, growing social presence, raising brand awareness, and so on. They not only manage your social media marketing, but they also educate and advise your in-house team. They hold training to teach your employees about social media marketing strategies and tactics.
14. Fuel Online
Fuel Online, a digital marketing firm situated in the United States, is a rising star in social media marketing. This is a full-service firm that can handle social media campaigns from start to finish. It can assist you in managing social media advertising efforts as well as generate organic social media engagement.
15. Social Media 55
An agency for digital marketing and social media management, Social Media 55 describes itself as such. Nano-targeting digital marketing efforts to bring outcomes to their clientele has become a specialty of theirs. Because of its capacity to interact with a target audience in real-time, social media has become one of the most potent marketing tools. It might be difficult for some "do it yourself" firms to create and manage these channels.
Social Media 55's social media solutions may be tailored to fit any business size and budget. A la carte alternatives are meant to increase their client's capacity to communicate with their target audience. Their social media marketing services are divided into three categories:
Using influencers
Management of social networks
The use of social media advertising - including but not limited to the use of Facebook and Instagram, LinkedIn, Pinterest, Twitter, Snapchat, and YouTube
Marketing on SnapChat
Facebook marketing is an excellent example of this.
16. Social Hire
Social Hire is a social media agency with a focus on social media. For small firms and recruiting teams, they provide a variety of social media services. Social media experts help clients contact ideal consumers, job seekers, and business partners organically. Both companies are working on turning their audiences into sales leads, candidate applications, or event attendees. To do this, they create a winning social media strategy from the beginning for their client's company. Client feedback and a 5-star Google rating are critical to Social Hire.
In all of their plans, they're going to do things like find relevant material, share it on Twitter, create a LinkedIn corporate profile, create a Facebook fan page, and use Google My Business. The more expensive options come with more services included. Ultimate Plan users can choose three of these options, while Ultimate PLUS users can choose eight.
Following active users, endorsing and promoting, building social profiles, having a 24/7 social presence, social media advertising, studying and following targets, monitoring and reacting to profiles, presenting a webinar, investigating influencers, and many more choices are available.
17. Max Audience
Every digital marketing agency aspires to outperform the competition. It's the same at MaxAudience. It is a web design, brand management, and advertising agency in San Diego. They build exact marketing programs, have a great return on investment, and provide excellent results. This enables its clients to succeed in their respective markets.
The MaxAudience team has planned and managed campaigns for some of the world's most well-known brands for the past ten years. MaxAudience, which has served over 700 clients and generated over 1 million leads, has hands-on founders engaged in every campaign.
18. MediaBoostr
MediaBoostr is a full-funnel ad agency that focuses on performance marketing's most pressing issues. Their Facebook wizards come from various fields, including computer science, design, technology, production, and psychology. They use Facebook to overcome attribution issues, identify dynamically developing advanced audiences, and create eye-catching creative campaigns.
MediaBoostr is a Facebook Marketing Partner that specializes in creative performance marketing. They use media, creativity, and data in a mobile-first environment to add incremental value to DTC lifestyle brands.
This firm is one of a small number of high-performing firms that work directly with Facebook. They employ AI to help their clients navigate the ever-changing marketing and ad tech landscape. They're also quite translucent. Clients will always be aware of where their advertising expenditures are being spent.
19. BrandLyft
BrandLyft was founded with a simple goal in mind: to assist companies and entrepreneurs in the Cartersville, Georgia area in connecting with their customers and implementing business strategies that would allow them to go beyond and affect their customer experience.
Real estate agents, insurance brokers, salon owners, loan officers, home builders, financial services, small enterprises, and others are among the firm's clients.
They deal with clients who value customer-focused marketing campaigns that combine strategy, creativity, and a high energy level. Every day, this agency learns and implements brand lifting techniques for a distinct group of specialist clients, allowing it to move swiftly.
20. Influencer Marketing Factory
The Influencer Marketing Factory, often known as the influencer marketing specialists, is a company that specializes in influencer marketing. This full-service agency works with customers to create influencer marketing campaigns that suit your objectives from start to finish.
On TikTok, Instagram, and YouTube, The Factory creates masterfully conceived social media influencer campaigns for fantastic brands. Each movement is created with authenticity, scalability, and return on investment in mind. The firm has a history of running successful influencer marketing initiatives. They understand how to make any influencer campaign successful.
How Can Deskera Help?
Deskera is a one-of-a-kind piece of software that allows you to use your CRM software to create and manage landing pages. Deskera CRM+ is the answer to your prayers. Deskera CRM+ includes a landing page module as part of its product. This section will help you with landing page design, deployment, tracking, and optimization.
You can use the pre-installed landing page templates in Deskera CRM+, or you can start from scratch and create your own. Both of these options are supported by the landing page module in Deskera CRM+. As a result, you will be able to create work that is both beautiful and professional. This means you can create attractive, professional-looking landing pages that generate leads without the need for designers or IT specialists.
Deskera CRM Plus provides you with all of the tools and templates you'll need to develop custom landing pages for your business. It allows you to edit photographs, text, and client sign-up forms and incorporate custom HTML and track visitor behavior. Using website and landing page analytics, you may gain a deeper understanding of your customer's psychology and enhance sales.
Deskera CRM is a fantastic tool for tracking contacts and deals, sales pipelines, and email marketing campaigns, to name a few. Apart from that, it may help you generate leads for your business by allowing you to create email campaigns and measure performance with detailed open and click-through rates (CTR).
Key Takeaways
Selling is easy with a well-designed website. In the long run, you'll be able to generate inbound leads with ease. That's why your website is so important to the success of your business.
An agency website must have several different elements. The way you combine each of these aspects into your website's design will be essential in helping potential clients explore your site.
Aligning your agency's website with your brand is the greatest approach to pick a current and creative colour palette. It's important to consider your brand identity while picking an agency website design, especially if you don't yet have one.
It's important to maintain consistency in marketing, especially if you're going to be working on branding and related tasks for customers.
Your agency can benefit from having a minimalistic, yet elegant website. This is a typical technique that many businesses currently employ. Choose a simple web design since it symbolises your brand or your job in some manner.
As with digital agency websites, a decent design relies on what you want to focus on, whether it's website content copy or beautiful graphics
Related Articles

https://www.deskera.com/blog/landing-page-optimization/
https://www.deskera.com/blog/landing-page-vs-homepage/
https://www.deskera.com/blog/landing-page-mistakes/
---
---