"People don't read ads— they read what interests them, and sometimes it's an ad" ~ Howard Gossage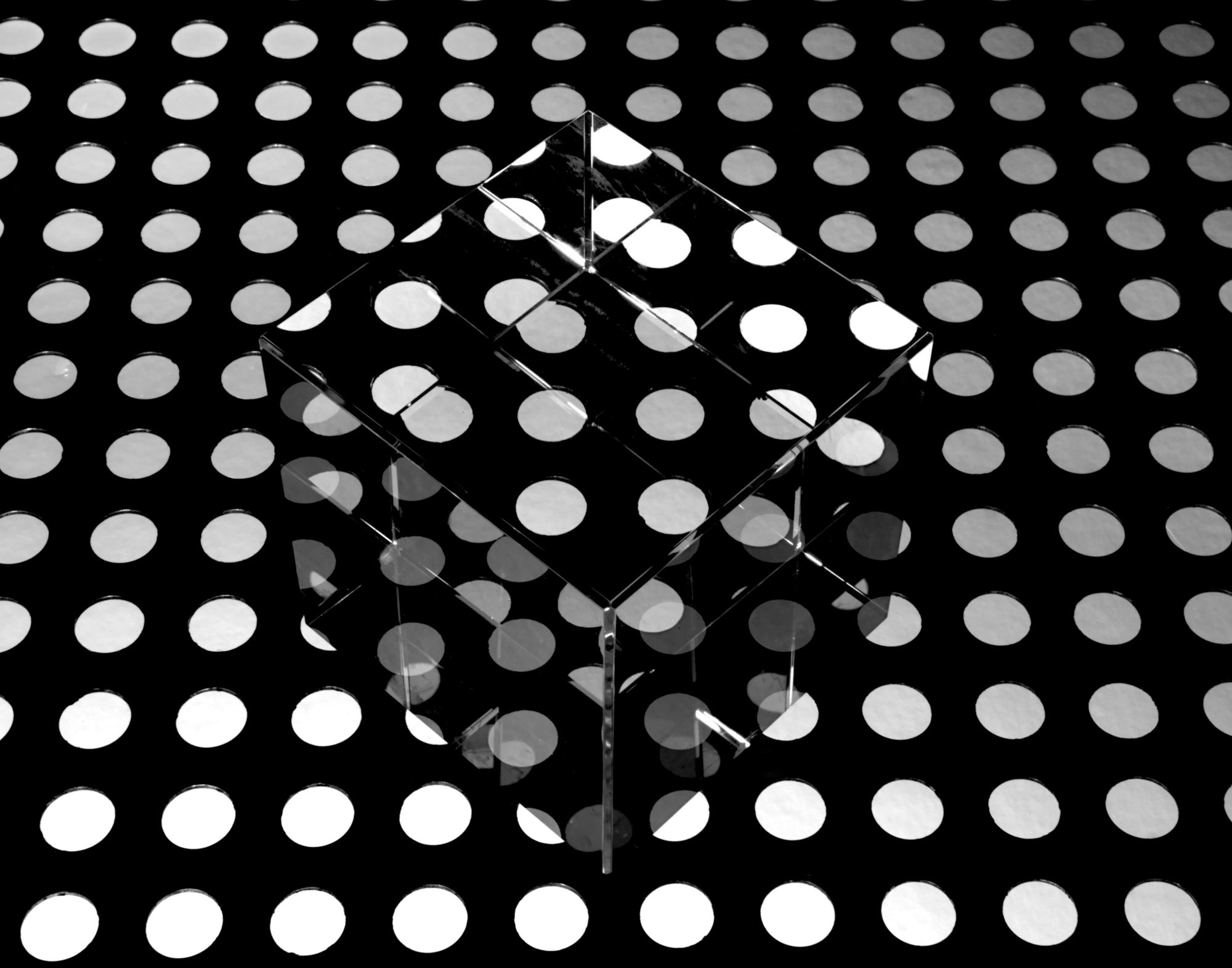 Every day, the majority of us browse internet websites and check various content posts, infographics, and other materials.
However, are you aware that you may be clicking on adverts that you would not usually click on? This content is so enticing and engaging that we couldn't resist tapping on it. Then you've most likely stumbled upon Native Advertising.
This is what attracts advertisers to Native Marketing. It serves as a camouflage that mingles organically with the rest of the website's content and boosts engagement and CTR.
Today, we will explore all the aspects of Native Advertising. Take a look at the table of content:
What's Native Advertising?
Understanding Native Advertising
History of Native Advertising
Significance of Native Advertising
Working of Native Advertising
Native Advertising Statistics
Types of Native Marketing
Elements of Native Marketing
Platforms of Native Advertising
Why Choose Native Marketing?
Contextual Advertising Vs Native Advertising
Best Examples of Native Marketing
Top 5 Practices of Native Marketing
Trends to Follow for Native Advertising
Frequently Asked Questions (FAQs) on Native Advertising
Let's explore!
What's Native Advertising?
Native advertising is a sort of paid media in which the ad takes on the version and purpose of the user experience in which it is positioned.
Simply put, native advertising seamlessly blends with the organic format of the website and with the platform's media style, voice, and tone. Sponsored social media postings and promoted search results are two common instances of native marketing.
Native marketing further allows businesses to provide information in a non-promoting manner, which the publication's audience generally expects. When native advertisements meet these characteristics, then it makes adverts difficult to identify or recognize.
Native ads, interestingly, don't appear to be advertisements at a first impression. They could be referred to as 'Incognito Mode' of the advertising world.
Remember that native marketing could be quite challenging and complicated. It is because there is no set of norms or criteria on how publishers must label and publish the native advertisements.
Additionally, the transparency requirement of native advertising varies greatly from one publication to another.
Understanding Native Advertising
Native Marketing will make you wonder that — "Blending could be an art too!"
Undoubtedly, it requires tremendous effort and strategies to weave native ads with the existing content. However, this entails prioritizing the user's needs–at least more so than in standard ad formats.
Moreover, make sure that native advertisements integrate with the interface and don't disrupt the user experience (UX). Check the following points to make native advertising works effectively:
Seamless integration between the advertisement and the platform
Tailor fit content for a specific audience
Implement effective strategy and creativity
Combat any ethical objection
Non-disruptive user experience(UX)
Merged with parent content media
Relevant to audience
Maintain transparency
When implemented accurately, you can effectively enhance the positive outcomes of native marketing.
History of Native Advertising
Native advertising has prompted a lot of discussion and debate. While the channels that are now adopting native advertising are new, the ad style is not.
Around the beginning of the century, native advertising made its first appearance. The Saturday Evening Post published a Cadillac ad in 1918 with no photographs or even a mention of Cadillac in the content. Sponsored news stories were frequently published in other newspapers as well.
As radio broadcasting became more widespread in the 1920s, so did the practice of sponsoring broadcasts. Brands would sponsor a show in exchange for the presenters mentioning their products. Advertisers support a variety of programming, ranging from radio programs to sporting events.
After the invention of television and film entertainment, this trend continued. Advertisers jumped at the opportunity to purchase product placement within the programs. Laundry soap firms sponsored so many daytime dramas that they were dubbed "soap operas," a name that is still used today.
The expansion of digital platforms has provided native ads and the companies that employ them with more opportunities now that we have the internet. Facebook and Twitter also have native adverts in their feeds.
Video ads, such as those seen on YouTube and Facebook, are now included in native advertising platforms. They're referred to as Sponsored Posts, Promoted Stories, or Recommended for You. And, they're far more entertaining for users than text format.
Significance of Native Advertising
Considers a brand that has been distributing generic creative material across several media. The company must be considered as a leading voice in its sector in order to interact more of its potential customers with its content.
Moreover, this is especially true for B2B firms who offer content—blogs, whitepapers, and videos—that demonstrates their sector expertise.
On the other hand, B2C brands require content that goes beyond showcasing their products. In the end, both sorts of businesses require a way to distribute their information to a larger audience. This is when native advertising emerges into the picture.
Eventually, native advertising allows users to interact with brands in the format of their choice. Native marketing is also less invasive than other ad types, such as banner ads.
Nevertheless, native advertising can generate high conversion rates and Click-Through Rates (CTR) because of the ad's contextual relevance.
Working of Native Advertising
The principles of native marketing aren't quite dissimilar from those of traditional marketing.
In simple words, the client wants a return on investment (ROI) through improved engagement and brand exposure through targeted, intelligent approaches.
On the other hand, the publisher wants to build an income stream through adverts. As a result, this technique necessitates some form of reciprocity between the profiting website and the client.
Moreover, the publisher will often collaborate with the client to ensure that the native marketing is congruent with the host platform's structure and function. In addition, a growing number of websites are making it simple to create and place native adverts.
For example, Facebook and other social media sites provide tools for designing ads and selecting which demographics to target within their platforms.
Native Advertising Statistics
Native marketing is extremely effective, and it's the fastest-growing advertising in the marketing ecosystem. The figures below will provide you with a clear picture of the status of native advertising. Check them:
Fifty-one percent of those who do are skeptical.
Almost half of the customers are unfamiliar with the term "native advertising."
77 percent of people do not consider native ads to be advertisements.
Native advertising campaigns have been started or are being planned by 90% of publishers.
On their websites, three out of four publishers use native advertising in some manner.
Native commercials earn 53 percent more views and a 40-fold greater click-through rate than normal display ads when compared to traditional marketing.
Native advertising is currently being used by 41% of firms as part of broader promotional initiatives.
Types of Native Marketing
Check the following eight types of native marketing:
1. In-content/In-feed Native Ads
Native advertising that shows in-feed and in-content are designed to look like the website they're on. Although in-feed and in-content native ads appear to be the same, there is a distinction.
Furthermore, In-content advertising only appears on the below segment of the article or between paragraphs. On the other hand, in-feed advertisements can appear on the article pages, homepage, editorial content, and content feeds.
Moreover, these advertisements are generally found on the websites/apps of publications such as Entrepreneur, Mashable, Forbes, and others.
2. In-feed Product Adverts
In-feed product advertising, also known as sponsored listings. They are largely found on e-commerce platforms. Furthermore, these adverts allow merchants to endorse products that are relevant to the search query.
It further allows promotion without interfering with the customer's purchasing experience. These adverts show on category,  product, and search result pages.
3. In-feed Social Media Adverts
Logging into social media sites like Facebook, Twitter, LinkedIn, or Instagram and not seeing postings tagged Sponsored is nearly impossible.
Due to powerful analytics methods, brands employ social media native ads to reach their target demographic. These advertisements can be found in the news feed and stories.
In social media native advertising, pictures, videos, and other visual formats can be employed.
4. Search Ads
Search engine marketing is the term used to describe native search adverts (SEM). Paid search units can be found at the top and bottom of search engine results pages (SERPs).
When a user enters in a query, the search engine returns both organic and paid results, similar to in-feed product advertising.
5. Content Recommendation Ads
Content discovery advertisements, sponsored content ads, and content suggestion widgets are all terms used to describe content recommendation ads.
These advertisements are normally found underneath the content and are labeled with labels like Sponsored Stories, Recommended for You, and so on.
In-stream widgets differ from recommendation widgets in that the latter may not adjust to the host website's operation.
6. Branded Content
The non-pushy equivalent of an infomercial is branded, sponsored, or native content. They fall into the category of current ad campaigns. When publishing native content, publishers make the paid nature of the content clear.
7. In-ad (IAB Standard)
These ads are similar to regular ads, except they are contextually relevant to the content of the publication. A food blog, for example, might feature advertisements from food companies.
8. Mobile Native Advertisements
Native advertising operates in the same way on both desktop and mobile platforms. The availability of mobile apps, on the other hand, provides advertisers with a few additional opportunities to promote their message.
Here are two more examples of mobile native advertising, in addition to in-app ads:
In-map ads: In-map ads allow advertisers to market their businesses in the vicinity depending on the user-selected location based on the map location.
To help marketers generate in-store traffic, these advertising can display directions, contact information, business hours, and other information on the map itself.
In-game native adverts: In-game native ads show gamers rewarded videos. These commercials generate a lot of interaction since viewers get reward points for watching the video.
Elements of Native Marketing
Following we have listed the main components of native marketing. Any digital advertisement consists of these components:
Creative advertising (image, video, etc.)
Body copy
Headline
Branding (name, colors, logo, etc.)
Landing Page URL
Native advertising features the following four fundamental components. It works in addition to the above-mentioned five elements because they take the form and function of their package:
Design
The design must guarantee that the native ad blends in with the rest of the website. It assists to fit inside the general layout, and does not stand out.
Ad Location
The significance of a website's ad placement cannot be emphasized. Make sure to identify if the ad displayed as part of content suggestion portal, in-feed content ads, or in a separate ad format.
Ad Behavior
It is significant to know if the user transported to a separate or different page on the website. Also, check if it is directing them to any third-party website entirely when they click on the advertisement.
Disclosure
Make sure to know how extensively does the essence of the advertisement appear in the advertisement. Also, learn if the publisher knows about this advertisement.
The several types of native advertising platforms can be evaluated using these four requirements.
Platforms of Native Advertising
Following we have listed some major platforms of native marketing. Let's take a look:
Native Content
This is a blog or video content that is directly published by the host publication. Although they normally have a tag that reads "Sponsored by" or "Promoted Content," it can be difficult to tell if it's an ad.
Furthermore, 44% of readers are unable to identify the sponsor of the native commercial they are reading.
Native Ad Network
An ad network is a company that links advertisers with websites looking to display advertisements. A native ad network is a company that provides in locating native advertisements for websites.
Native ad networks aggregate unused ad inventory from a variety of publishers and sell it to advertisers at a premium.
Depending on inventory availability, the people who control the ad networks will frequently over-promote and offer exclusive bargains. An ad network will also filter available ad space depending on an advertiser's preferences and targeting options.
Native Display
Native display advertisements are the "standard" types of display ads. It is found in social media feeds, merchant websites, news apps, and Taboola-style "suggested content" at the bottom of each page.
Native Ads Exchanges
Native ad exchanges are platforms that make it easier for publishers, ad networks, and other ad exchanges to acquire and sell media inventory.
At first look, a native ad exchange and a native ad network appear to be the same thing, but there are a few key differences. A native ad exchange buys inventory based on real-time bidding.
On the other hand, ad networks set premium prices and then negotiate the final amount with the buyer.
Second, the native ad exchange works more like an open market, where marketers can buy advertisements across several sites at once.
The native ad network, on the other hand, acts as the intermediary between publishers and advertisers, purchasing advertising straight from them and selling them to marketers.
Why Choose Native Marketing?
Advertisers may be confident that users will love the format in which the ad will be delivered because these types of ads provide a fantastic potential for creative exposure.
Native advertising options such as recommendation widgets and in-feed shopping are popular. However, advertisers may also use the technology to offer innovative, tailored in-app content.
Native advertising has a number of difficulties. It is particularly because it necessitates a 'native' awareness of the platform. The more information advertisers have about a platform, the more effective their native advertising will be.
However, the advantages outweigh the issues' complications. Users can be exposed to unique material that is particularly interesting to your target audience by adapting advertising for a platform's forms and functions.
On a regular basis, native advertising outperforms traditional marketing. Moreover, it receives better engagement than standard advertising tactics. It works even when viewers are aware the content was paid for. This could be due to the content's ability to be absorbed in a manner that is natural and straightforward to a user's normal media intake.
Contextual Advertising Vs Native Advertising
Native advertisements are not the same as contextual ads, despite the fact that they are regarded as an advancement of contextual advertising.
The advertisements displayed on the publisher's website are extremely relevant to the content on the site, and contextual advertising is driven by website content and keywords.
If you've utilized Google AdSense or Media.net on your website, you're probably aware that the advertisements are related to the content.
Native advertisements, on the other hand, are designed to blend in with the website's look. Native advertisements, with the exception of in-ad with native element units, may or may not be contextually relevant to the platform on which they're displayed.
Best Examples of Native Marketing
We have listed some of the best examples of native marketing. Let's take a look:
1. Spotify
It is not mandatory that native advertisement has to come only in content format. Spotify, the giant music playlist application, has showcased that you can make use of native marketing in other areas as well.
They have generated personalized playlists based on a company's services, goods, or themes, and can leverage Spotify's user data to make playlist recommendations based on listening activity.
Netflix and Spotify's collaboration to promote the program "Stranger Things" is an excellent illustration of this.
A "Stranger Thing" mode allowed users to be allocated to a playlist focused on a character. This not only promoted the show with background art and logos, but it also resonated with listeners because the playlist tunes matched their personal preferences.
2. All Birds and The New York Times
Many businesses use native advertisements as a platform to promote themselves and their products, which defeats the whole point of running one in the first place.
This is an In Feed/In Content advert that was promoted on the website's regular newsfeed with a sponsored label. Users were brought to a special page on the NYT website with magnificent graphics and sound effects when they clicked on the article.

The article discusses the importance of birds in our ecosystem and how they are threatened by climate change. This was a fantastic match for the shoe brand, which is committed to sustainability and has the word 'bird' in its name.
Furthermore, this is a great illustration of how native content should be related to your brand but not solely about it.
3. Taco Bell and Snapchat
Taco Bell chose to collaborate with Snapchat to create a lens in honor of Cinco de Mayo, similar to Nickelodeon's Instagram filter.
Users appreciated the sponsored filter because it made their faces appear like huge taco shells. Despite that face that the concept was basic.
With over 224 million views in one day, the filter was a great hit. Naturally, it not only delighted people but also marketed Taco Bell on social media.
4. Nickelodeon and Instagram Filter
It is not necessary that all native ads on social media have to be in-feed ads. Nickelodeon demonstrated this with their amusing Instagram filter, "Which SpongeBob Character Are You?"
This sort of native advertising is interactive and interesting. And, it's a terrific way to engage Instagram followers.
Moreover, it's labeled as a Nickelodeon-sponsored filter in the app, and it's located alongside the other organic filters. It works in a similar way to any other natural filter.
5. Twitter and Patrón
Patrón, a tequila company, used Twitter to advertise their brand on International Margarita Day (February 22). They presented numerous margarita recipes and asked for votes to determine which one was the finest.
Patrón was able to market its brand without using traditional advertising by engaging with Twitter users and encouraging them to participate.
Rather, they encouraged people to share, like, and remark on their brand in a more organic and spontaneous manner.
Top 5 Practices of Native Marketing
Generating captivating ad copy and creatives with actionable call-to-actions (CTAs) and a clear value are necessary for a successful native ad campaign.
Following we have discussed the best 5 practices of native marketing that should follow. Let's learn:
1. Don't Overlook Platform UX
The majority of businesses face issues when it comes to providing a decent user experience (UX) with their ads.
However, they successfully nail native ads in terms of UI. Therefore, make sure to focus and improve UI and strategically place your native ads on the website.
Additionally, make sure to avoid any clutter that can cause interruption for the audience. Ultimately, your native ads need to blend in with your existing content in a clear and clutter-free manner.
2. Focus on Retargeting
In an advertiser's toolkit, retargeting has shown to be a successful targeting approach. Using remarketing campaigns, you may gradually turn the user into a qualified customer once they become familiar with your brand.
3. Mobile Approach
When it comes to native advertising, consider it as a mobile-first strategy. Moreover, smartphone users frequently utilize fast-clicks and edge-clicks.
Although ad networks like Google have implemented safeguards to minimize inadvertent clicks. Moreover, it's still a good idea to follow best practices for mobile UX, such as producing ads that are easily visible and clickable and reducing your landing page's load time.
To increase native mobile ad campaigns, Farshad Fardad (CEO, Causal IQ) has offered the following three tips:
4. Maintain High Relevancy
The following methods can help you make native adverts more relevant:
Audience Sections: Your audience is diverse, and no single ad can address all of their concerns. You can target native ads to specific segments of your audience based on their geography, demographics, product usage, and other preferences.
Contextual Advertisements: You can use contextual ads to target articles in your specialty or domain.
Gadgets/Devices: People use desktop computers and cellphones for different purposes, and their behavior on these devices differs. Smartphone advertising, for example, is less expensive but does not convert effectively. It enables the creation of separate campaigns for cell phones and desktops that target various stages of the buyer's journey.
5. Generate Helpful Content
The content you develop is the backbone of every campaign. Moreover, creating intriguing ad language and creativity isn't enough. Therefore, make sure to generate useful, valuable content if you want to see a successful marketing campaign.
Create material that helps people solve their main concerns, as the in-feed or content discovery advertising. Furthermore, it is aimed towards the top-of-the-funnel audience. You can quietly place your offerings in the articles for branded content.
Furthermore, distributing material is the quickest method to gain trust, and taking advantage of it will get you there quickly.
Trends to Follow for Native Advertising
Native advertising, it's reasonable to say, will continue to develop. Follow the latest native advertising trends to stay ahead of the competition:
Video Ads
The majority of advertisers have increased their allocation of video advertising to native ad potential. Eventually, native video advertisements will become more common in social network feeds, publisher sites, and other places as a result.
Ethics Disclosure
No one deserves to be deceived, even if native advertising looks like organic content. Moreover, to ensure that advertisements are clearly labeled, more and more platforms are putting increasing emphasis on ad disclosures—even on native ads.
Furthermore, this provides users with more information about what constitutes a paid promotion and what does not. It also allows customers to make better content consumer choices.
Smartphones
Native mobile ads will become a key asset due to the advantages that native advertising offers on mobile devices. Moreover, native marketing provides more options to reach your target audience on mobile devices due to the restricted real estate available for banner ads or display on smartphones.
Social Media
Native advertisements can currently be seen on search engines, publisher websites, retail websites, and social media platforms.
However, a closer examination of native ad spend reveals that publisher native ad budgets are declining, with social media taking up the pace.
User-Generated Content
Authenticity is prized by today's consumers. User-generated content strengthens your brand's legitimacy by allowing you to interact with your audience on a more personal level.
Furthermore, to encourage audience involvement and create trust, native ad placements may include more surveys, polls, or social media posts.
Frequently Asked Questions (FAQs) on Native Advertising
Following we have discussed some crucial questions associated with native advertising. Let's learn:
Q1: What's Banner Blindness?
Banner blindness refers to the phenomenon of completely ignoring banner adverts in favor of other material on a page.
For decades, banner ads have been a mainstay of digital advertising. And, they've been seen as a simple, low-cost choice. Their costs are incurred as a result of their inefficiency or unfavorable consequences.
Readers have evolved an inclination to seek out the information they believe will be relevant to them. And, they tune out anything that does not provide them with useful knowledge.
Banner advertising has become a part of the latter due to its intrusive, non-native nature. The essential root of banner blindness is this subconscious oblivion.
Q2: Programmatic Buying and Native Marketing?
Programmatic buying means advertising through internet software. Native marketing, on the other hand, is a new form of online advertising.
Simply defined, the former denotes a method of purchasing advertisements, whereas the latter denotes a type of advertising.
Programmatic advertising is becoming increasingly prevalent. This is surprising, given the pace, precision, and intelligence of programmatic ad buying software.
Simply enter your campaign objectives and KPIs, and watch as the programmatic algorithm adapts to audience behavior. The market can change rapidly, and programmatic buying can help you alter your ad campaigns swiftly.
When employed in native advertising, sponsored search, your in-feed, or other native ads will have a greater ability to reach targeted viewers.
The programmatic algorithm will also aid in the optimization of native ad campaigns, focusing on what works while halting what doesn't.
Q3: How to recognize Native Advertising?
You can check the below-mentioned characteristics to recognize native adverts:
The terms "Suggested Post," "Recommended For You," and "Promoted Stories" are all used in this context.
If you tap the small icon, it indicates that the content block is a paid advertisement.
The phrase "Sponsored" or credit for sponsorship
Videos that are suggested or recommended
Try Deskera for your Business Today
Sign up for Free Trial
Final Takeaways
Yay! You made it to the end of this detailed guide. Let's take a final look at some major points for future reference:
Native advertising is a sort of paid media in which the ad takes on the version and purpose of the user experience in which it is positioned
Make sure that native advertisements integrate with the interface and don't disrupt the user experience (UX)
Native advertising can generate high conversion rates and Click-Through Rates (CTR) because of the ad's contextual relevance
Native advertising allows users to interact with brands in the format of their choice. Native marketing is also less invasive than other ad types, such as banner ads
Using remarketing campaigns, you may gradually turn the user into a qualified customer once they become familiar with your brand
Generating captivating ad copy and creatives with actionable call-to-actions (CTAs) and a clear value is necessary for a successful native ad campaign
Related Articles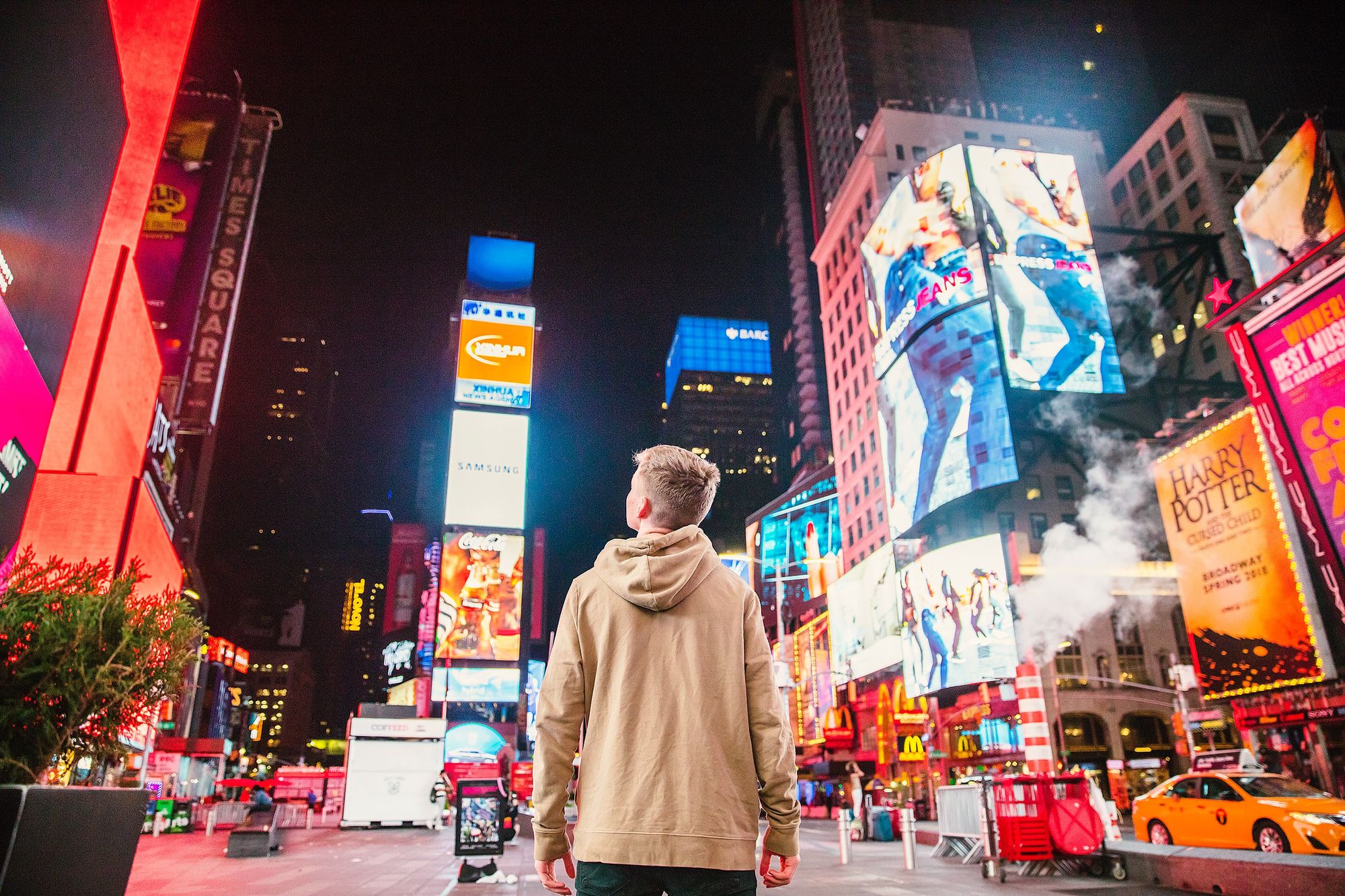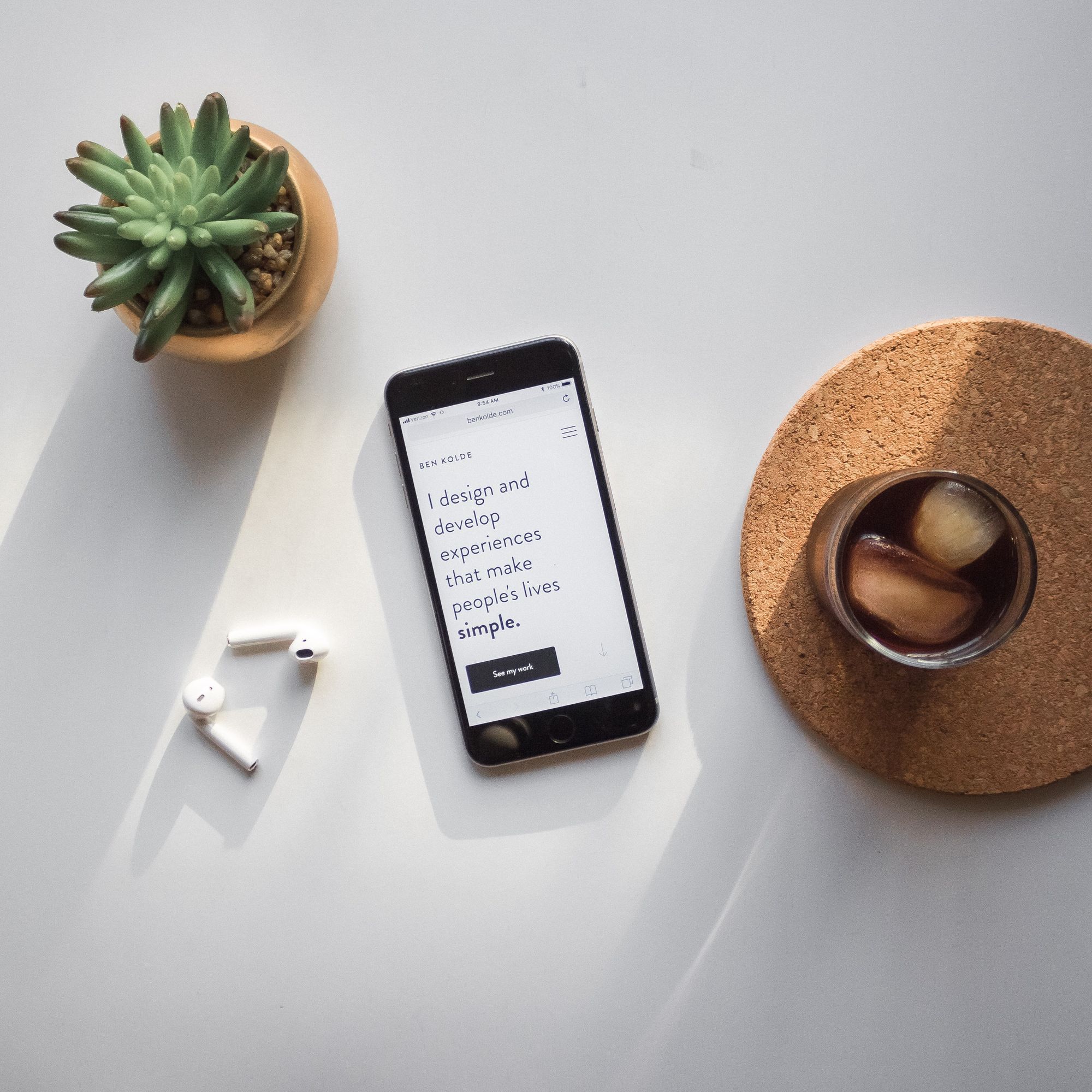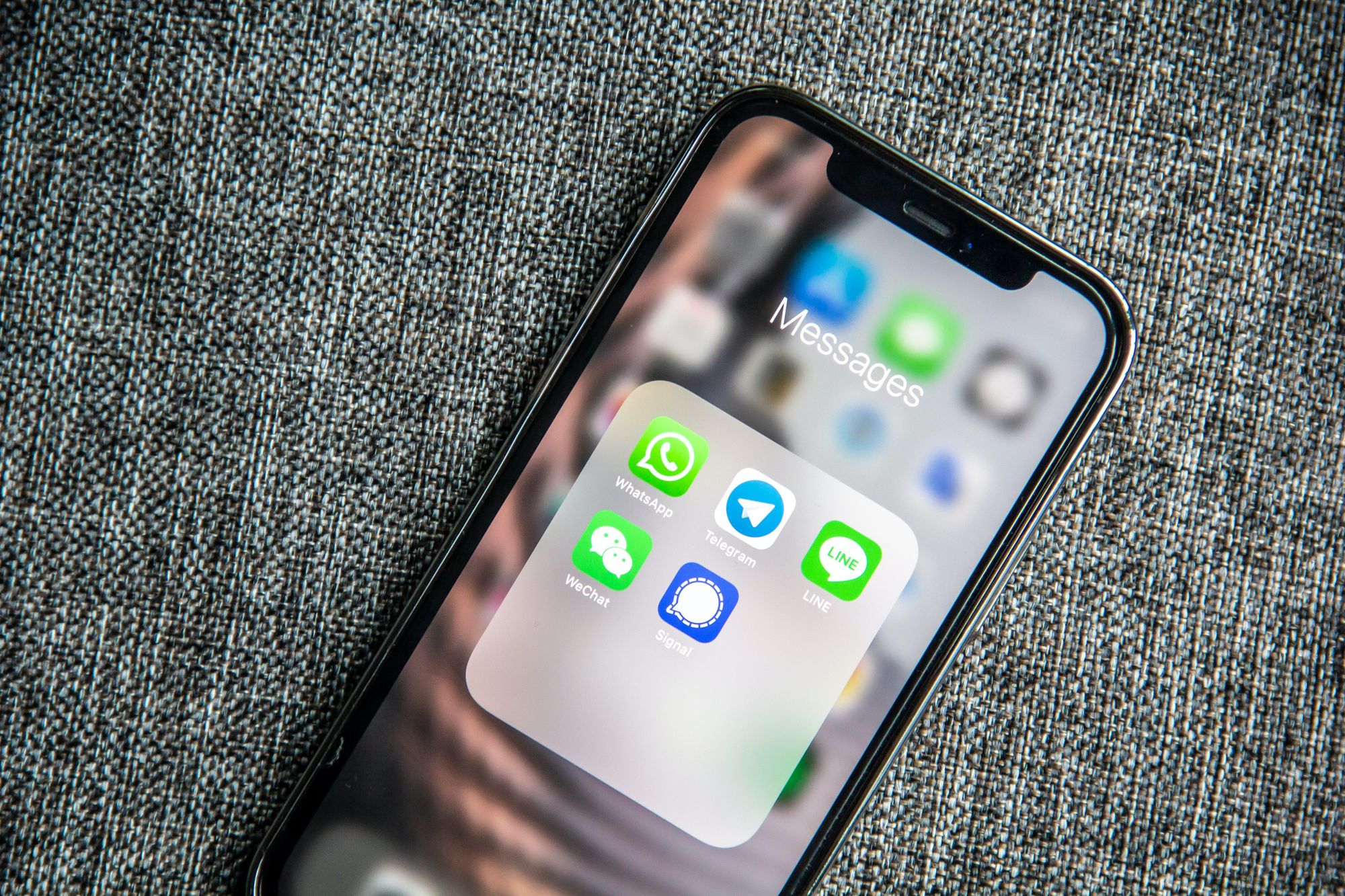 ---
---
---