What a difference a few years makes. It can change people and behaviors. According to our research into the purchasing behaviors of Gen Z and Millennials - Gen Z is realistic, focused on saving money, and wants brands to innovate constantly. On the other hand, millennials were optimistic, prepared to pay more for experiences, and devoted to their preferred businesses.
But having the globe shut down for two years has given them and us new insight. Even so, there are still some aspects of their shopping behaviors that remain distinct. Understanding the intricacies and personality traits of each age is part of the fun—and part of the challenge—for brands and merchants.
Millennials, also known as Gen Y, are generally considered to be those born between 1981 and 1996. This means that in 2023, Millennials will be 26 to 42 years old. Gen Z, on the other hand, are those born between 1997 and 2012.
In 2023, Gen Z will be 8 to 26 years old. Note that more than half of this generation are still in elementary or high school and still reside at home, with many attending college. When everyone in the group starts earning and spending their own money, it will be interesting to see how their tastes and spending patterns change.
In this article, we will learn more about their different behaviors:
Understanding Gen Z Behaviors
Let us deep dive into some of Gen Z's behaviors to understand them better:
Multi-Tasking
It is likely that Generation Z will multi-task more than millennials. Growing up in a highly connected and fast-paced digital world, Generation Z has been exposed to a constant stream of information and distractions. As a result, they have developed the ability to multi-task and navigate multiple platforms and devices simultaneously.
This ability to multi-task is expected to be an asset in the workforce, where they will be able to handle multiple tasks at once and switch between tasks quickly and efficiently. This may also be beneficial in the current remote working era, where the ability to multi-task is even more valuable.
Security
Generation Z is motivated by security more than any other generation. They are more likely to prioritize stability and security when making decisions. This could include things like choosing a job that offers a secure salary, benefits, and retirement plans, as well as opting to live in an area with a low crime rate. They are also more likely to save money and invest for the long-term future.
Competition
Generation Z may be more competitive than previous generations. This is because of their exposure to technology and social media, which has made them more aware of the competition they face and more willing to strive to be the best they can be. Additionally, they are more likely to take risks and be entrepreneurial, which can lead to more competition. Finally, Gen Z is more focused on their career and future success, which can lead to a more competitive mindset.
Independence
Generation Z wants more independence than previous generations.
Although Gen Zers prefer working alone, their independence is related to their competition. Instead of an open, shared workspace, many of them would want to have their own office space. Many people also wish to oversee their own initiatives so that their talents may be seen. They do not wish to rely on others in order to do their work.
Some Gen Zers' decisions about their higher education selections reflect this independence. Compared to their millennial peers, many are forgoing higher education and entering the workforce immediately. They would instead try one of the more recent economic choices than endure years of debt. Just because a candidate lacks the certifications you typically seek doesn't mean you should pass them up; they might actually possess all the necessary skills.
Also, they are more likely to question authority and take risks, which can lead to a desire for more independence. Finally, they are more focused on their future and want to make their own decisions, which can result in a strong desire for independence.
Entrepreneurial
There is some evidence to suggest that Generation Z may be more entrepreneurial than millennials. Growing up in a digital world has given Generation Z access to a wealth of information and resources that can help them start and run their own businesses. The economic downturn of 2008 and the subsequent slow recovery may have made Generation Z more aware of the potential risks and benefits of entrepreneurship.
Generation Z has grown up with a wealth of successful entrepreneurs as role models, from tech giants like Mark Zuckerberg and Elon Musk to online influencers and small business owners. The rise of crowdfunding and alternative forms of financing has made it easier for Generation Z to secure funding for their business ideas. Generation Z is also more likely to value career flexibility and autonomy, which can be achieved through entrepreneurship.
However, it's worth noting that the desire to be an entrepreneur can vary significantly within each generation and also depends on the individual's personal and professional goals, as well as their access to resources and support.
10 Ways Generation Z Will Differ From Millennials In The Workplace
Technology savviness: Generation Z, also known as "digital natives," have grown up surrounded by technology and are expected to be more tech-savvy than millennials.
Prioritizing work-life balance: Generation Z is likely to emphasize work-life balance more, with a desire for more flexible working arrangements and opportunities for remote work.
Mental health awareness: Generation Z is more aware of mental health issues and is likely to be more open about discussing them in the workplace.
Social consciousness: Generation Z is known for being socially conscious and is likely to prioritize working for companies that align with their values and beliefs.
Financial security: Generation Z is more financially aware than millennials and is likely to prioritize job security and benefits over salary.
Entrepreneurial mindset: Generation Z is more likely to have an entrepreneurial mindset and may be more interested in starting their own business or working independently.
Short-term focus: Generation Z is known for having a shorter attention span, which may be reflected in their career choices, with a focus on short-term goals and career development.
Adaptability: Generation Z is expected to be more adaptable than millennials and will be able to handle multiple tasks at once, which is likely to be beneficial in the changing workforce.
Prioritizing Diversity and Inclusion: Generation Z is more diverse and inclusive than millennials, which is likely reflected in their workplace approach.
Virtual Communication: Generation Z has been exposed to virtual communication since childhood and will be more comfortable with virtual communication, which is likely beneficial in the remote working era.
Shopping Behaviours of Gen Z and Millennials
Some notable differences exist in how millennials and Generation Z shop, interact with brands and view money.
Shopping: Generation Z tends to prefer online shopping over brick-and-mortar stores, while millennials tend to be more likely to shop in-store. Generation Z also tends to be more cost-conscious and price-sensitive than millennials.
Brand interaction: Generation Z is more likely to research products and compare prices before making a purchase, and they tend to be more skeptical of advertising and marketing. They also tend to be more loyal to brands that align with their values and beliefs.
View of money: Generation Z tends to be more financially aware than millennials and is more likely to prioritize saving and investing for the future. They may also be more cautious about taking on debt and are more likely to seek out financial education. Additionally, Gen Z is more likely to prioritize sustainable and socially responsible spending.
Both Millennial's and Gen Z's shopping habits have been impacted by inflation. According to our most recent study, 27% of Millennials and 30% of Gen Z reported significantly lower spending owing to inflation.
However, only 13% of Gen Z members buy more private-label goods to save money, compared to 27% of Millennials.
Additionally, millennials (26%) are more likely than Gen Z (22%) to shop more private-label. This is understandable given that more Millennials have families than Gen Zers do. These are the choices millennials are making in order to reduce their escalating grocery costs, which are the result of inflation.
We observe Gen Z'ers conserving money on non-discretionary purchases because most haven't yet established families. Compared to 19% of Millennials, 22% purchase more used goods due to inflation than new goods. And although only 15% of Millennials use the buy-now-pay-later option more frequently, 18% of Gen Z use it more frequently to pay for their purchases.
They both shop online, but Millennials prefer in-person purchases because they get immediate satisfaction.
Millennials do frequently shop online. They witnessed the transition from AOL dial-up to always-on access, and they now make full use of this ease. However, they continue to shop in stores more frequently than Gen Z.
The immediate nature of in-store shopping appeals to Millennials.
Compared to 39% of Gen Z, 48% of Millennials stated that one of their main motivations for shopping is to pick up items right away rather than wait for delivery. The fact that 66% of Millennials and 52% of Gen Z have used buy-online-pickup-in-store highlights the necessity for rapid journeys to the store.
A business targeting Millennials must offer simple in-store fulfillment choices, quick checkout, and a well-thought-out store layout that makes it simple to locate products. The quickest and cheapest option for Millennials is to pick up an essential item at Target on the way to pick up the kids from school.
For Generation Z, convenience means quick delivery. Gen Z, however, is impatient regarding grocery delivery to their homes.
They developed concurrently with the on-demand economy. Around 2010 saw the founding of Uber, Lyft, Instacart, UberEats, and DoorDash. The Gen Z favorite GoPuff, which guarantees delivery in under 30 minutes, was launched in 2013.
Millennials prefer traditional purchasing, whereas Gen Z enjoys social buying. Gen Z is accustomed to shopping through unconventional digital channels because they were practically born holding tablets in their hands. With platforms like Instagram, Facebook, and others, Gen Z appreciates social shopping and uses them to browse and make purchases. These networks are not as popular with millennials. Gen Z prefers fee-based loyalty programs, Millennials earn points.
Brands still need to increase trust with both generations despite all the "Millennials vs. Gen Z" debate.
How? Through the use of data to determine what matters most to customers, followed by the personalization of solutions to satisfy their requirements.
How can your brand connect with Gen Z?
There are 7 crucial approaches for your brand to connect with Gen Z.
Forget the conventional wisdom when it comes to pink and blue; instead, take advantage of gender ambiguity to drive NPD in conventional categories.
Gen Zers are tired of too much knowledge. Refrain from overstimulating them with meaningless communications, adding to their already hectic day.
Make memorable experiences that stand out from the crowd.
By enhancing their individuality rather than making them fit in, you can encourage them to challenge the status quo.
Never compromise on authenticity. Generation Z will expose anything less than this strategy.
Encourage their sense of enterprise. Integrate cutting-edge items into their independent, active lifestyles.
Utilize influencers; a person can be trusted much more than a nameless brand.
How Deskera Can Assist Your Business?
For all the millennials and entrepreneurial Gen Zer's starting and running their business out there. Deskera is the One-Stop Platform for Managing Your Business. Get the advantages of ERP, Integrated Accounting, CRM, and HR Software for Business Growth — all in one place.s
Our integrated ERP software will assist your business with customized dashboards, inventory management, finance management, order management and fulfillment, revenue recognition, customer support, budgeting, statutory compliance management, and so much more!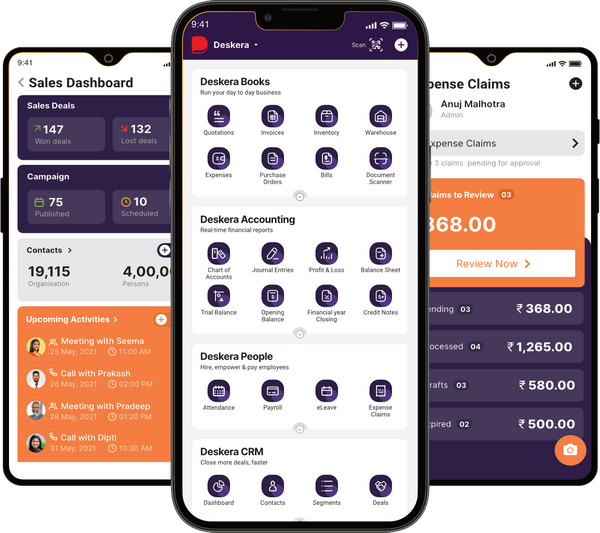 Instantly generate automated invoices, leave, attendance, payroll, and other expenses. Generating pay slips for your employees is now easy as the platform also digitizes and automates HR processes.‌‌‌‌‌‌‌‌
Get Best ERP System with Deskera Today
Try it for FREE Now!
Conclusion
Both Millennials and Gen Z want consistency in all of their contacts with a firm as well as open and honest communication. Additionally, they care about privacy and want confirmation that the data about their clients is handled correctly.
Most importantly, neither wants to be treated like a number but rather as an individual. Offering both generations products, services, incentives, and rewards that appeal to their changing buying patterns and inherent individualism can help brands cultivate lifetime loyalty.
Overall, while both generations are impacted by technology and digital communication, Generation Z is more influenced by it in their shopping and brand interactions, and also more conscious about spending and saving money.
Related Articles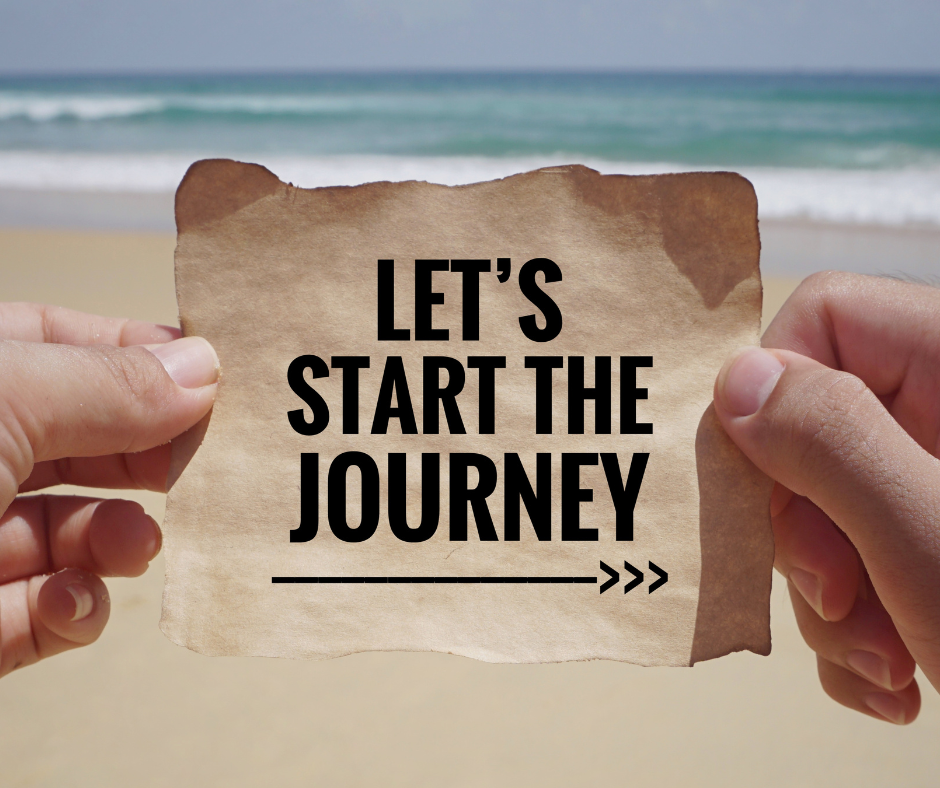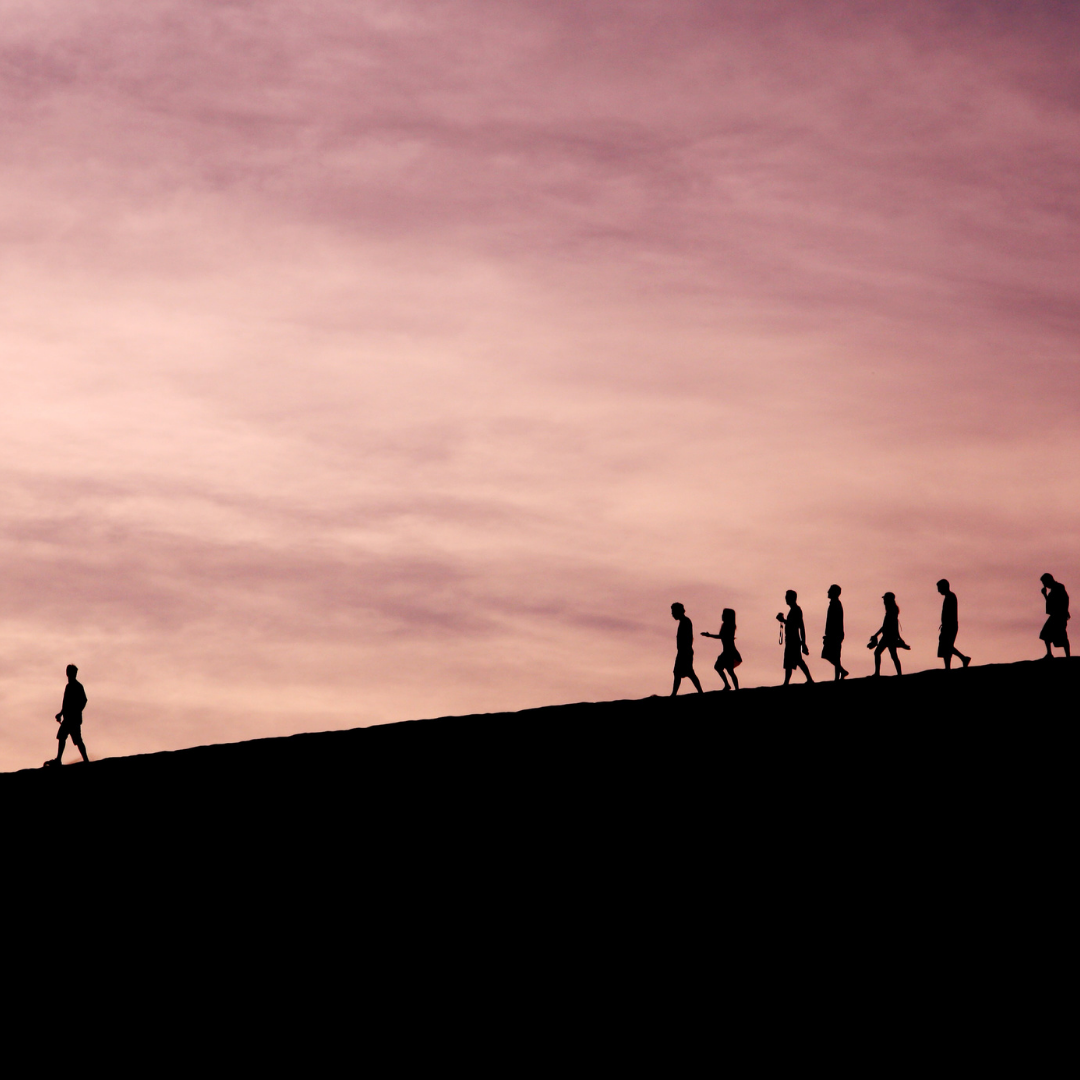 ---
---