Gone are the days when an employee's attendance was recorded on paper and now it's the age of biometrics. However, does that make managing attendance and attendance related tasks  any easy?
If not the bio-metrics system, for sure the introduction of comprehensive attendance management systems in the industry has changed things drastically. By changes we mean, it has only gotten better with time. Want to know the secret of attendance management system and how it can benefit your company, you might want to continue reading this article.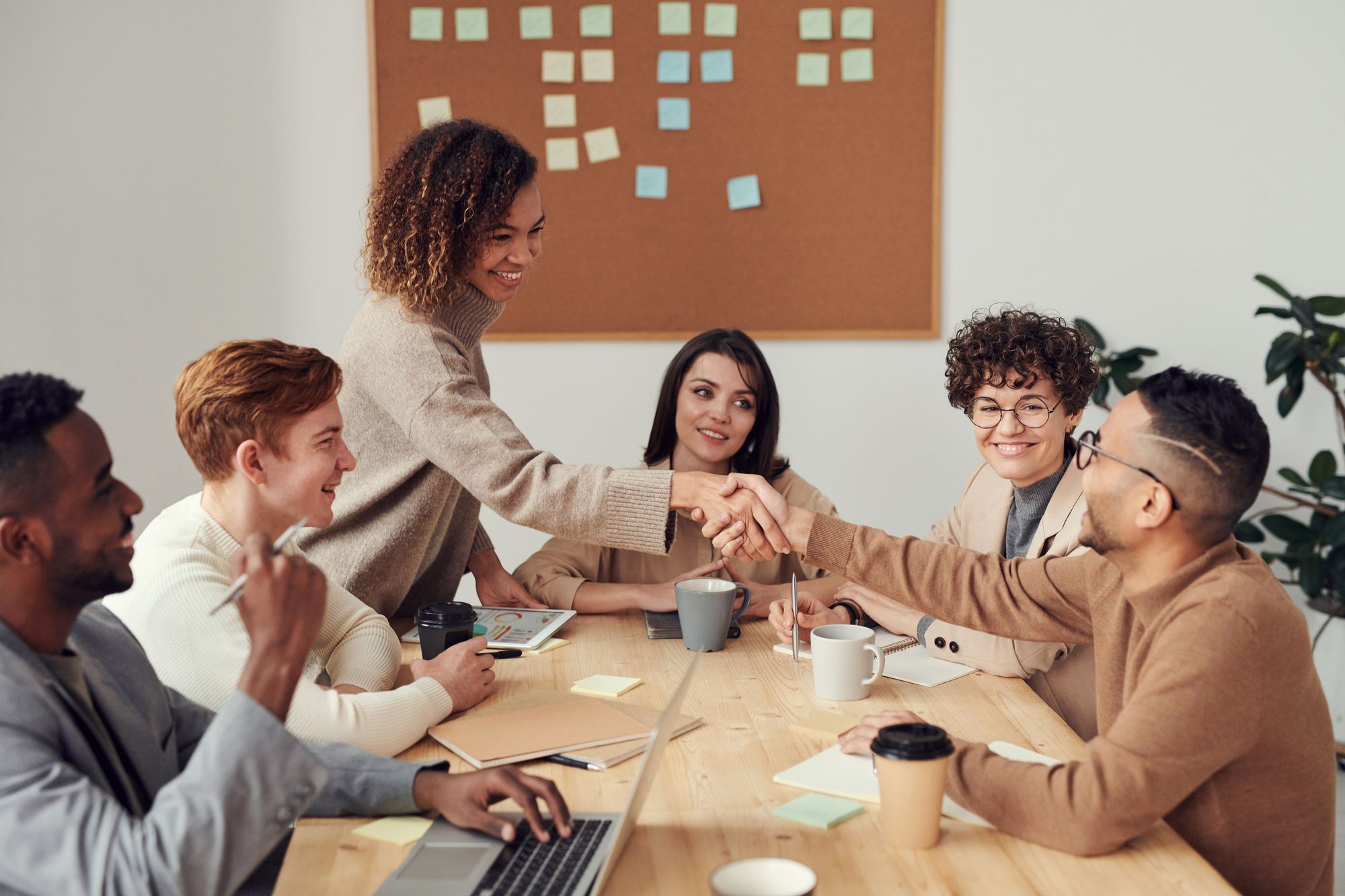 In this article we tell you:
What is Attendance Management System?
Why must you have an attendance management system?
Types of attendance management system
Tips for choosing the right attendance management system
Manage your attendance with Deskera
What is Attendance Management?
An Attendance Management System monitors your employee's working hours. It is the system you use to archive your employees' time and the time they take off. Attendance Management System should be possible by recording employees hours on paper, utilizing bookkeeping pages, punching time cards, or using web attendance management for your organization.

Why is an Attendance Management System a Must-Have?
Each organization ought to have an Attendance Management System for workers. Your system needs to consent to the Fair Labor Standards Act timekeeping prerequisites, paying little heed to how you execute it.
Attendance Management Systems permit you to figure the hours for which employees work precisely. This is particularly useful on the off chance that you have employees dealing with an hourly premise.
You should have the option to figure the specific wages you owe to your employees. Also, you need to know whether you owe additional time wages to any employees.
If you have salaried employees, you can generally perceive how regularly employees are functioning. Workers can record and report the time both at and away from your business. You can monitor the amount they are working, in any event, when you don't see them.
Following worker time will likewise inform you as to whether employees are reliable. This possibly works if you expect employees to report the specific time they enter or leave. You can check whether a worker will, in general, appear late or jump out ahead of schedule from work.
Attendance in the board likewise allows you to monitor how long off workers use. This is vital if your business has a strategy that enables employees to utilize a specific number of wiped-out or excursion days.
Here are several benefits of the Attendance Management System that you can't miss out on: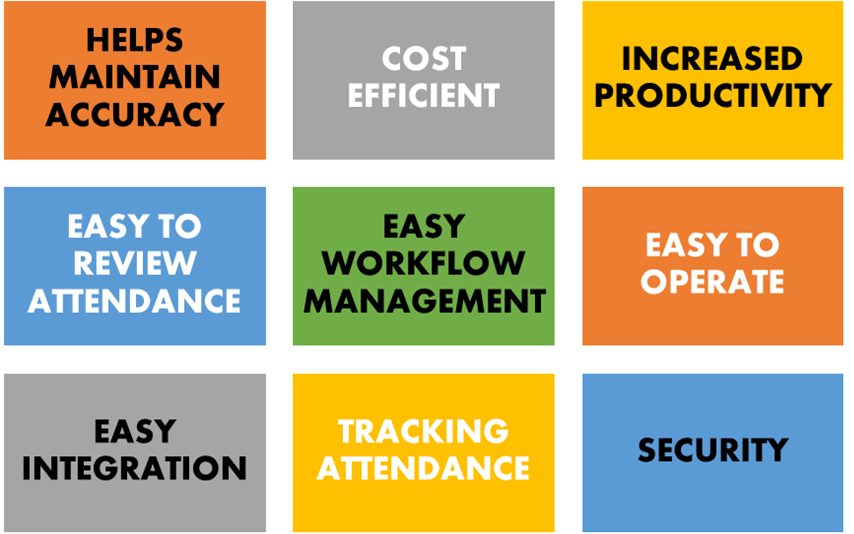 The most organization has effectively begun riding the computerized finance wave. As indicated by a study led by the American Payroll Association, 65% of the organizations studied said they gathered time and attendance utilizing a mechanized system or were currently changing to a computerized system.
Helps Maintain Accuracy
People are inclined to mistake, regardless of whether we furnish them with supporting computational gadgets. An attendance management system guarantees exact time records and limits the unavoidable and expensive mistakes with the manual information section. This same information subsequently assists with giving precise execution and finance information.
Cost-Efficient
The Attendance Management System saves you money by throwing the inaccuracy of work out of the window. You don't have to repeat a task it takes care of it on its own. Actually, an examination done by the Axium Group tracked down those huge associations set aside to $1,600 per representative in the wake of carrying out robotized attendance in the board systems.
Increased Productivity
Observing and overseeing attendance physically can be a tedious, arduous, and costly undertaking. It requires some investment to deal with paper sheets and time cards, makes plans, approves leave and additional time, and make finance physically.
Let lose valuable organization time with a mechanized system that does everything for you, from monitoring representative hours to bringing data into your finance system.
The time and exertion saved joined with information precision help streamline the utilization of assets, leading to expanded efficiency and further develops benefits.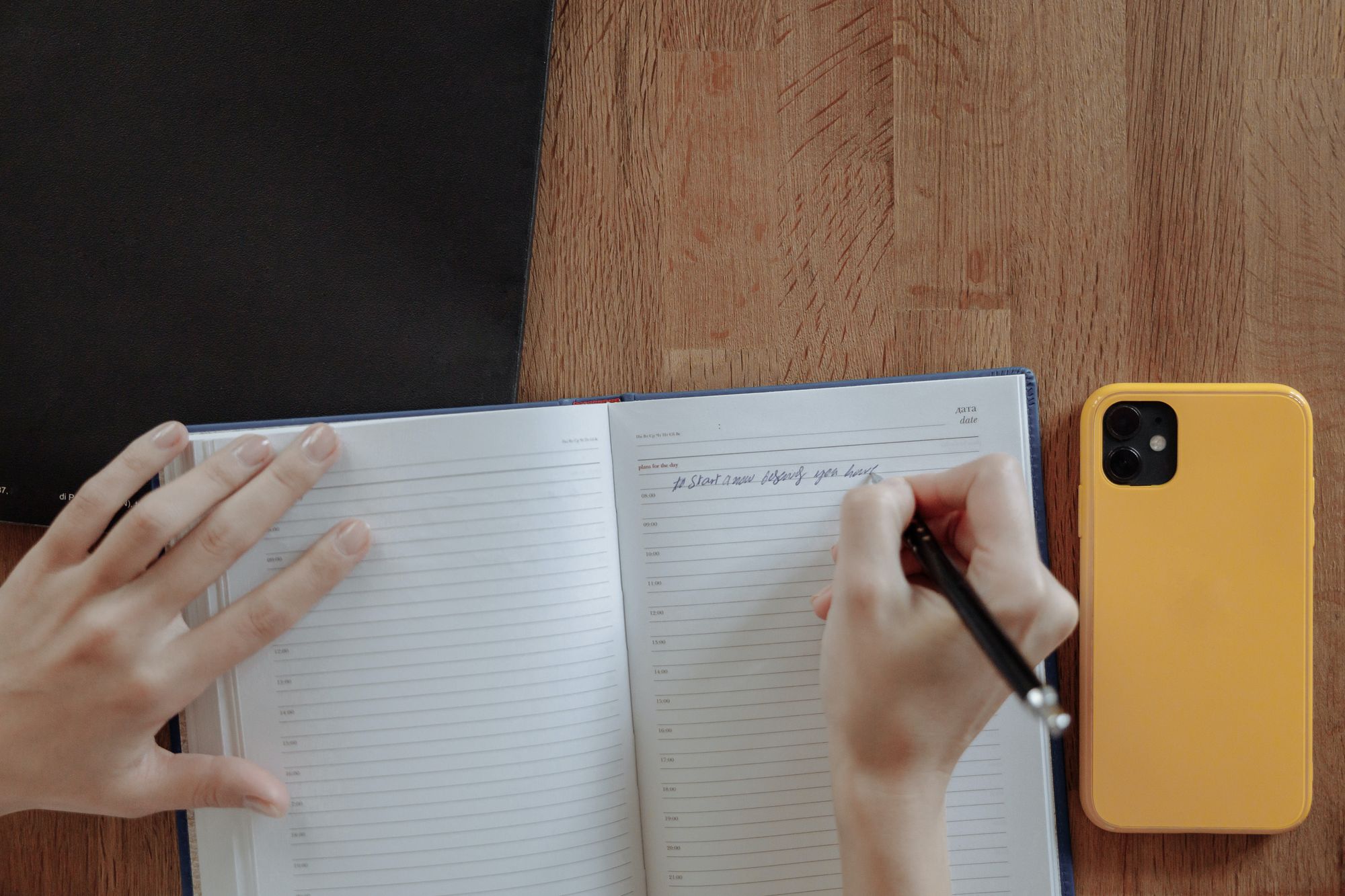 Easy to Preview/Review Attendance
Attendance Management System helps you get insights into the attendance of your employees in a snap of a finger. Would you require a fast preview of all arranged and spontaneous unlucky deficiencies for a representative or gathering?
With only a couple of clicks, you can create detailed reports on hours worked, unlucky deficiencies, additional time and get a month-to-month synopsis report for any information/bunches inside the association.
Any tweaked report can be produced with unified information, further developing permeability and straightforwardness inside the association. Directors can likewise utilize the graphical perspectives on the report to get a speedy and simple comprehension of attendance information.
With an incorporated, precise attendance information center point, managers can deliberately break down and further develop arrange their work manner on leave, hours, work environment culture, execution, pay, and so forth, along these lines empowering them to develop in the manner they work.
Workflow Management a Cakewalk
An Attendance Management System can give great permeability, all things considered, and can facilitate the work process of payrolls, leaves, and execution audits. Notices/alarms are robotized, and the administrator can support demands for early takeoff, extra time, and so forth quickly with no particular requirement for correspondence.
Disregard the titanic undertaking of manual planning. With only a couple clicks of computerized attendance, the executive's system can assist with overseeing plans, allot work, and effectively monitor shift trades. It can likewise help you with gauging responsibilities, assets, and financial plans.
Easy to Operate - Anywhere at Anytime
In the present worldwide, very much associated climate, you have employees working from the office, from home, or in far-off areas. Attendance in the executives' system permits organizations to follow employee time utilizing an assortment of timing alternatives, for example, cell phones, web organizations, swiping advancements, biometric terminals, or work area per users without any problem.
Easy Integration
While an attendance management system takes care of anything you want it to, there are many other systems accessible that can be incorporated with any outsider attendance equipment and which can catch GPS-based attendance with portable applications.
You can make modified attendance strategies according to your company requirements with a time following and attendance management system. You can have singular arrangements for every attendance shift, with choices to characterize attendance cycles, mark-in/out rules, leave derivations, and discretionary occasions.
Tracking Attendance On the Go
Cloud-based attendance management system empowers ongoing following and gives robotized contribute ions to finance preparing. This aids in overseeing elective installment timetables and makes all data accessible progressively. Administrators can make reports to change work plans and direct labor force exercises continuously.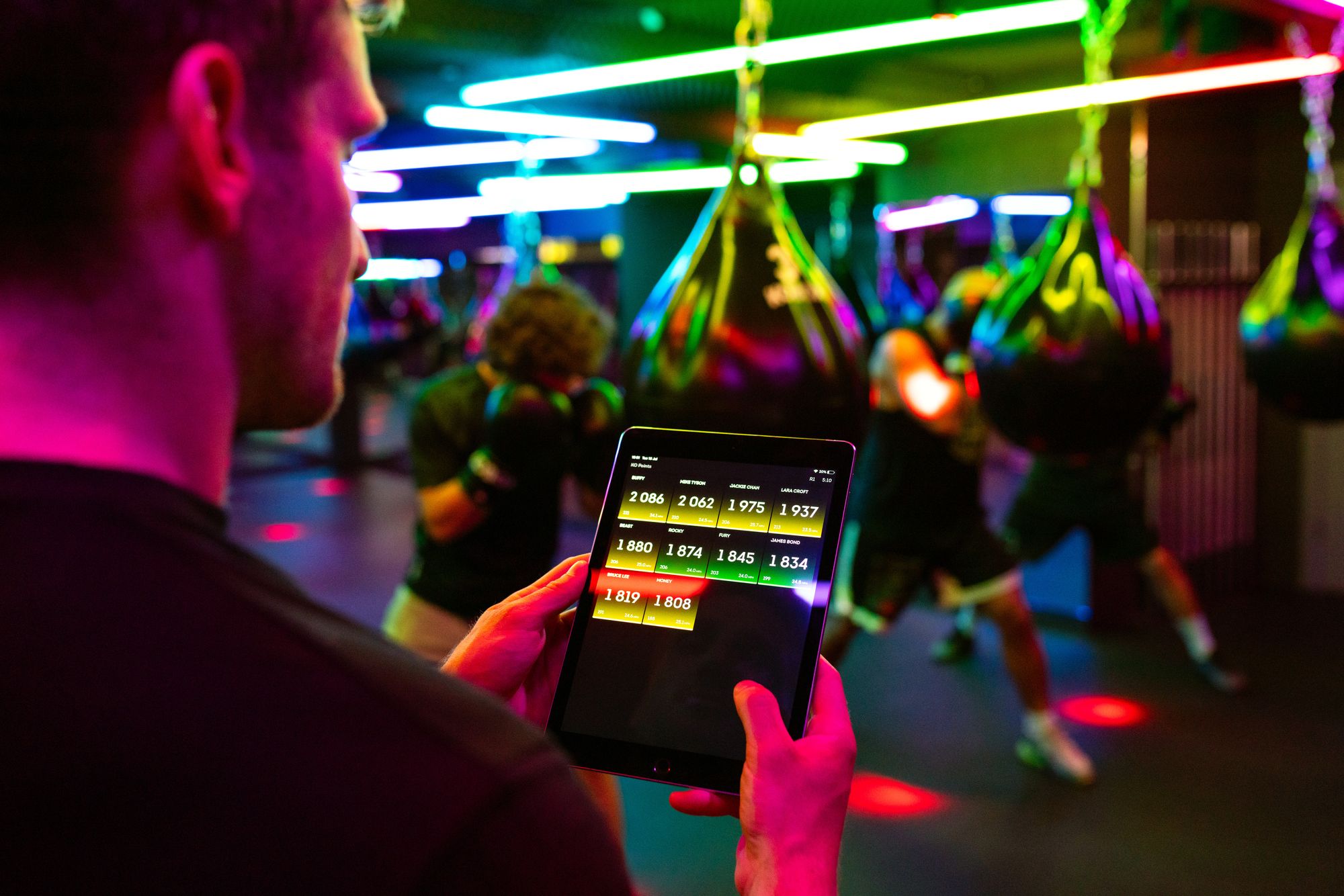 Attendance Management System - A Secure System
Maximum attendance management systems are worked around exceptionally secure systems and designs. In particular, biometric systems are profoundly solid and get and can assist with forestalling time robbery, mate punching, and diminish managerial expenses coming from neglected PINs and lost ID cards.
These systems are of specific utility to associations where security is an essential concern. Incorrect records can cost your association a great deal of cash in additional time installment and can likewise abuse work laws, bringing about costly legitimate guard and fines.
Guidelines necessitate that businesses track attendance and give the fundamental pay to their employees for any overabundance hours worked in the soul of decency. Participation in the executive's system that incorporates with your finance improves on this cycle while making it consistent.
Given these colossal advantages, pick a far-reaching attendance executives system that can make measures bother-free and give a consistently coordinated system to your association.
Endless cloud HR items taking into account the different requirements of little and medium organizations are accessible in the market today.
All in all, what are you hanging tight for? Perhaps you are waiting to find out what are the different types of attendance management systems. Well, you don't have to wait any longer. We already have a list prepared for you.
Types of Attendance Management System
Various HR and finance programming arrangements come furnished with attendance in the board capacities. Be that as it may, there are various sorts of accessible programming for attendance in the executive's system, and everyone varies a little from the following.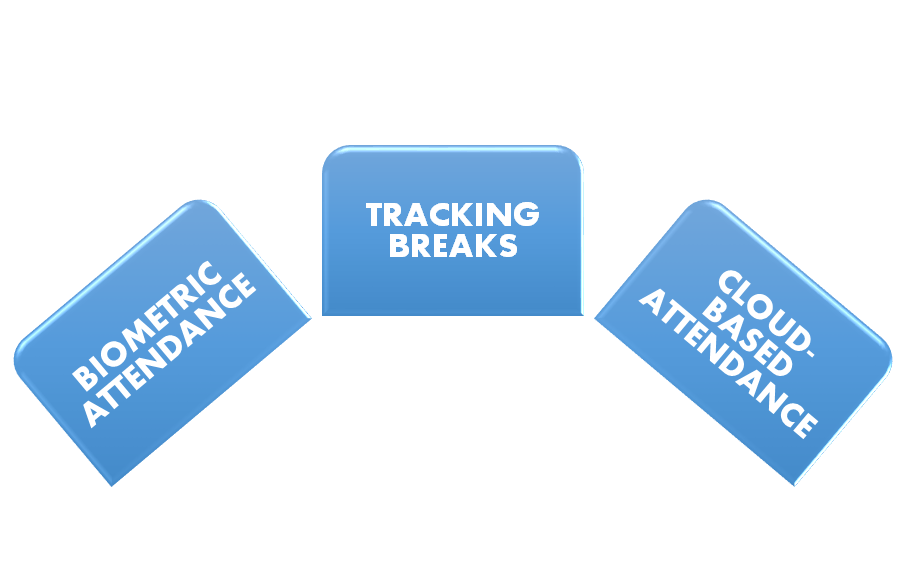 A Biometric- Attendance Management System
A biometric attendance system basically checks the personality of the representative and catches one's season of passage and leave utilizing their unique mark. Such systems are extremely well known today and for valid justifications.
This forestalls any odds of amigo punching, which prompts time spillages that can influence the efficiency of an association overall. Biometric systems are typically incorporated with different systems to change over the information into clear reports.
This should be possible without any problem. Such systems have likewise been discovered to be amazingly savvy as there are no-cost heads separated from the genuine biometric machine itself.
Tracks Breaks
Numerous associations or kinds of associations want to follow the term of breaks taken by employees. For them, break-time following programming is only the key. With such programming, employees can punch in and finish off numerous occasions for the duration of the day.
The principal punch-in is treated as the representative's entrance into the organization's premises. From that point, each finish-off and resulting punch-ins are treated as a break from work. The time eliminate between each punch and punch-in is treated as one break.
Cloud-Based Attendance Management System
A timekeeping system that offers a web login office is, for the most part, known as online attendance the board programming. These capacities use cloud innovation to guarantee that one's attendance information can be gotten to and logins and logouts performed from for all intents and purposes any area with a web association.
Logins and logouts can likewise be performed easily at the straightforward snap of a catch – a comfort numerous workers expect in our advanced age. Such systems likewise prove to be useful when you have a huge piece of the labor force that is working distantly, at customer areas or in outbound deals jobs.
Since you have an essential blueprint of the kinds of attendance the board systems out there and their key highlights, why not pick one that meets your necessities today? Attendance in the executive's programming conveys way higher effectiveness than conventional systems, for example, attendance gathers.
Additionally, to be borne as a primary concern is the way that attendance in the executive's programming that is incorporated with other HR systems, for example, leave and finance convey far higher collaboration than independent attendance in the board system.
Now that you know almost everything about and are compelled to get an attendance management system; we have prepared a checklist of things that you must look for in an attendance management system.
Tips to Choose an Attendance Management System
Let us look at the tips to choose in the attendance management system: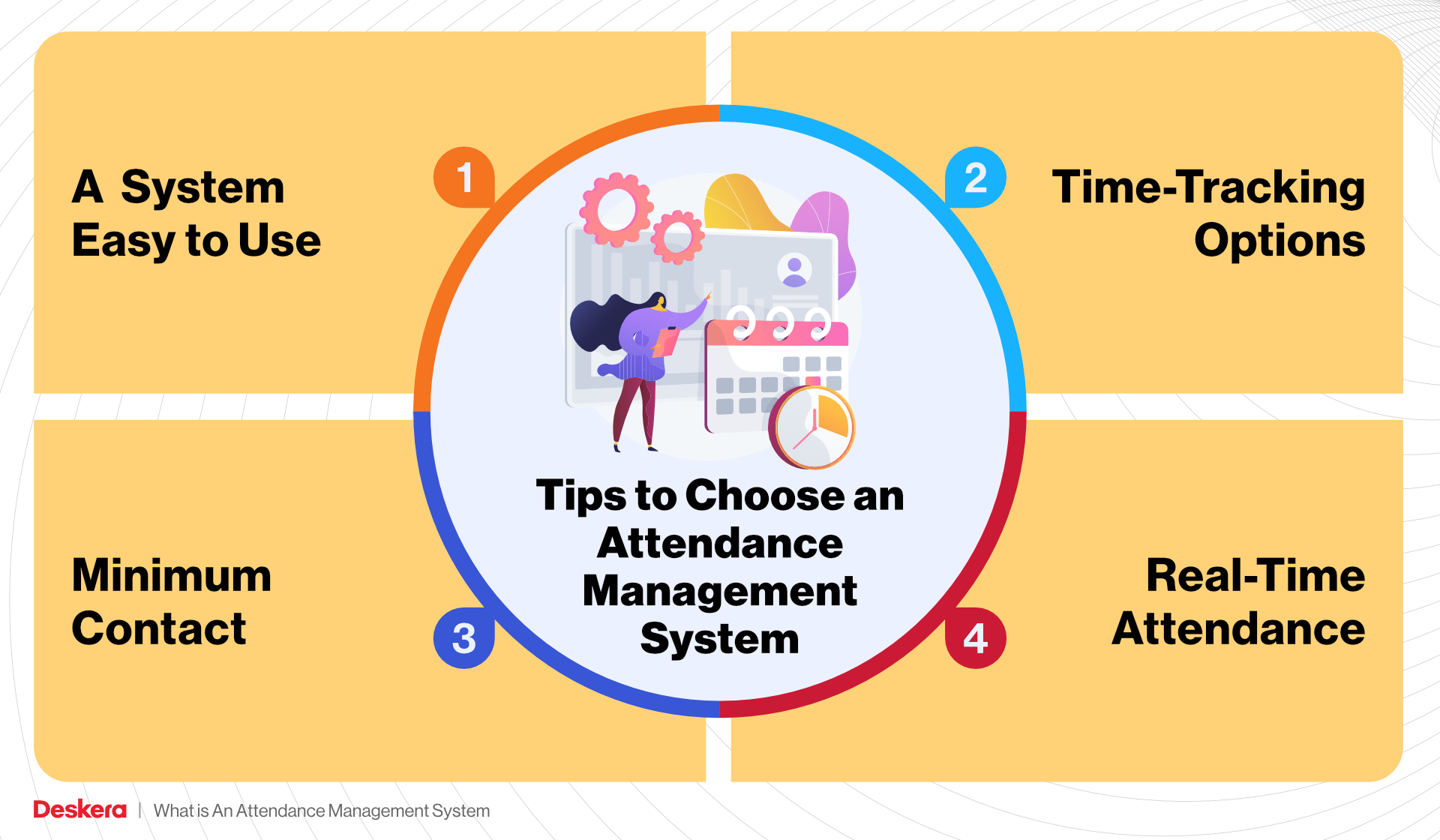 A System Easy to Use
Investing in a complicated attendance management system is the wrong foot to start your journey. So, it is essential that the system be intuitive to meet all the advanced component necessities, which is likewise helpful to utilize and screen.
It should serve the essential target of reducing the cerebral pain of manual following of your worker's registration and registration every day. The less complex the arrangement is, the more proficiently you'll have the option to use every one of its highlights and, at last addition a profit from speculation.
Time-Tracking Options
Your attendance management system must allow you to follow every one of your employees, especially the individuals who are working in the field. This angle is fundamental in 2020 when the world is tackling jobs from home, as it will permit you to screen your employees everyday execution successfully.
Minimum Contact
Albeit third on the rundown of interesting points when settling on an attendance management system, in tit becomes the overwhelming focus this period of COVDI-19 pandemic.
A contact-less attendance management system eliminates the danger of Covid spreading in the workplace through the surfaces. As the representative enters the meeting room of their working environment, they filter the QR code on the front counter through their cell phone or sweep face on a gadget put at gathering. Once done, they have conceded admittance to the premises and no contacting of surfaces.
Real-Time Attendance Reports
The announcing is an urgent capacity while picking the attendance management system. Regardless of whether you have two or three employees or a major staff, you should go with a system that allows you genuine to time track who is working, who has arrived behind schedule to the workplace, who is doing extra time.
It will permit the HR office and directors to create a nitty-gritty execution survey of every worker. This can be utilized at the hour of execution reward and yearly evaluation.
Notifications- Keep Your Employees on Loop
Your attendance management system ought to likewise inform the workers about missed check-in and check out. Moreover, let them know their paid leaves, so this decreases the weight of the HR division. These notices help an association in keeping up with discipline on the floor as far as work efficiency hours. Having a healthy HR system, keeps your employee's motivated.
That's quite a checklist, sounds like Deskera's attendance management system.
What is the Deskera Attendance Management System?
Leave the hassle of setting up what is necessary for our system. We handle all of the Ministry of Manpower's statutory leave requisites (childcare leave, annual leave, maternity leave, etc.).
Suppose you want to edit the leave policies because you want to offer your employees more than the minimum requirement. In that case, Deskera enables you to change them wherever necessary with multiple options for you to choose from the form available.

One leave policy does not suit all organization's needs, which is why Deskera allows you to create as many policies in the system as you require.
You can set up your leave policy with carrying forward, change accruals based on the period, enable leave policy only for certain people in the company, use Year of Service-based entitlement, or even create a unique policy for every employee.
The custom leave policies can also be identified by different colors, assigned to group them as one type of leave policy.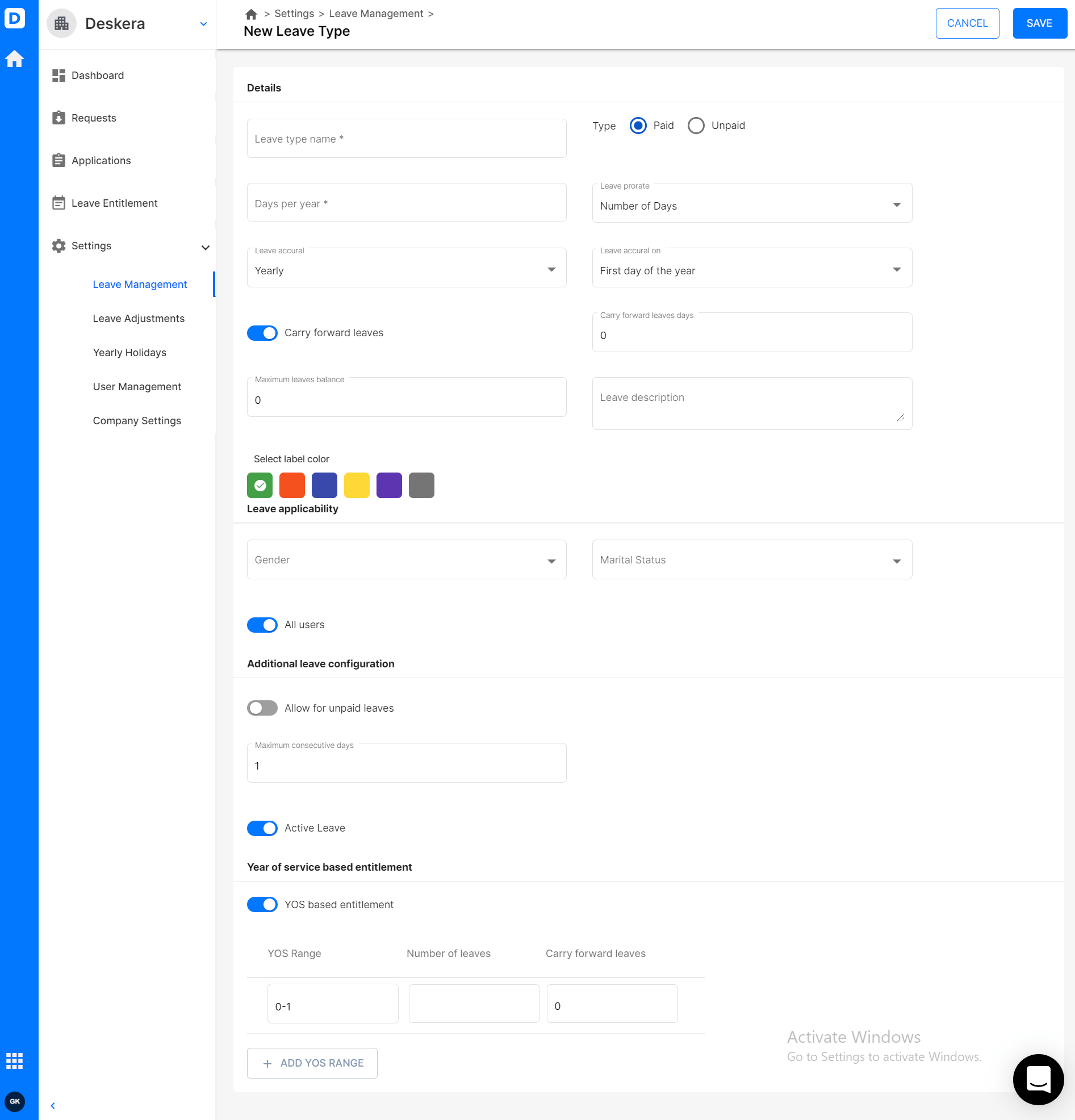 Get your up-to-date and relevant data regarding your requests and applications all on one screen.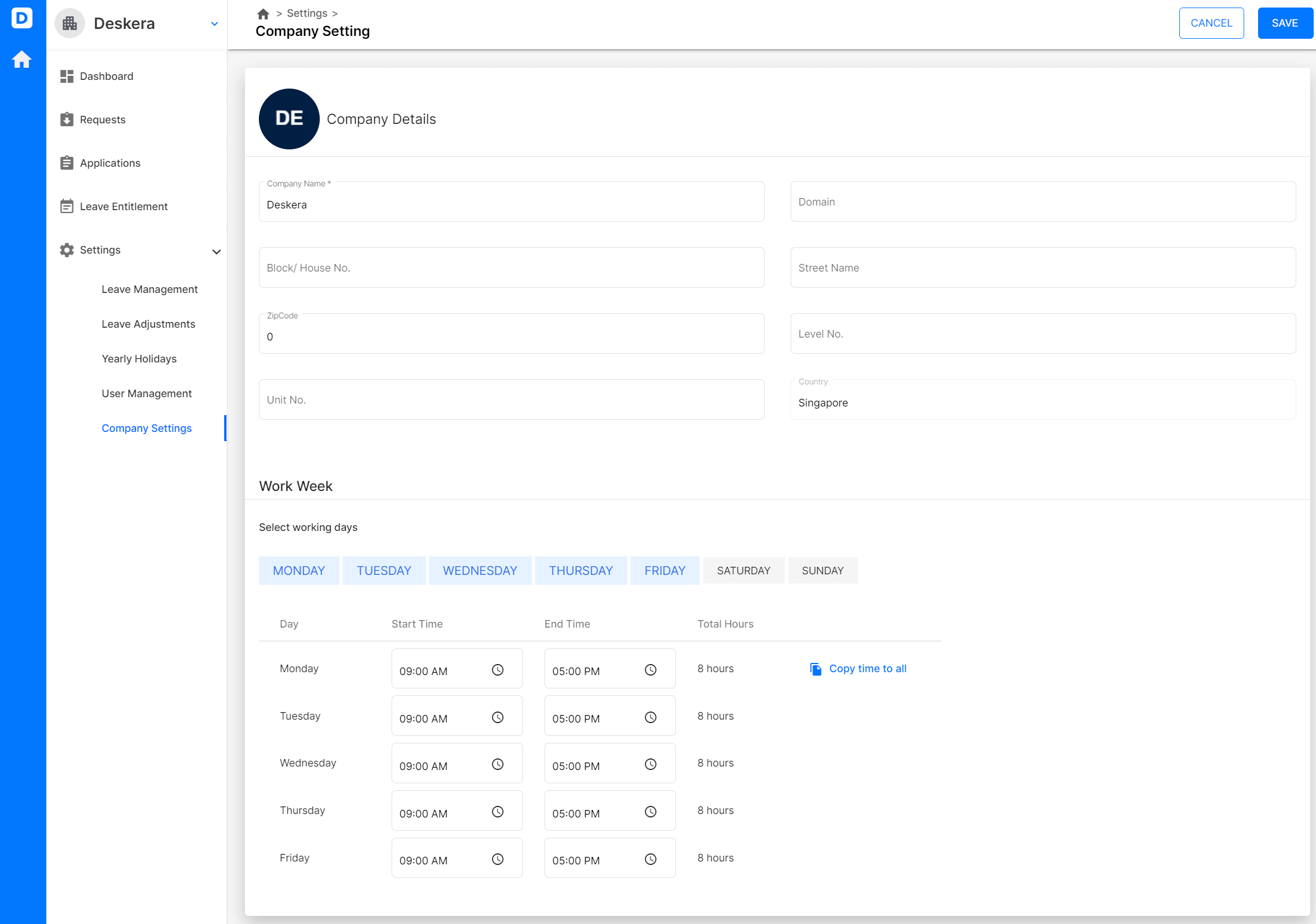 The clean Dashboard depicts a calendar that displays the dates of the upcoming holiday and leaves applied. It also illustrates the leave trends in terms of months in a graphical interface from which you can gather insights.
Need to keep the right people informed? No problem. You don't need to worry about whether a manager receives an employee's request, with automated notifications in the system, which ensures no request goes unanswered or unseen. Once the employee submits a leave request, managers can approve it instantly with a click of a button straight from the Dashboard. They can even add an explanation in case the application was denied or needs modifications.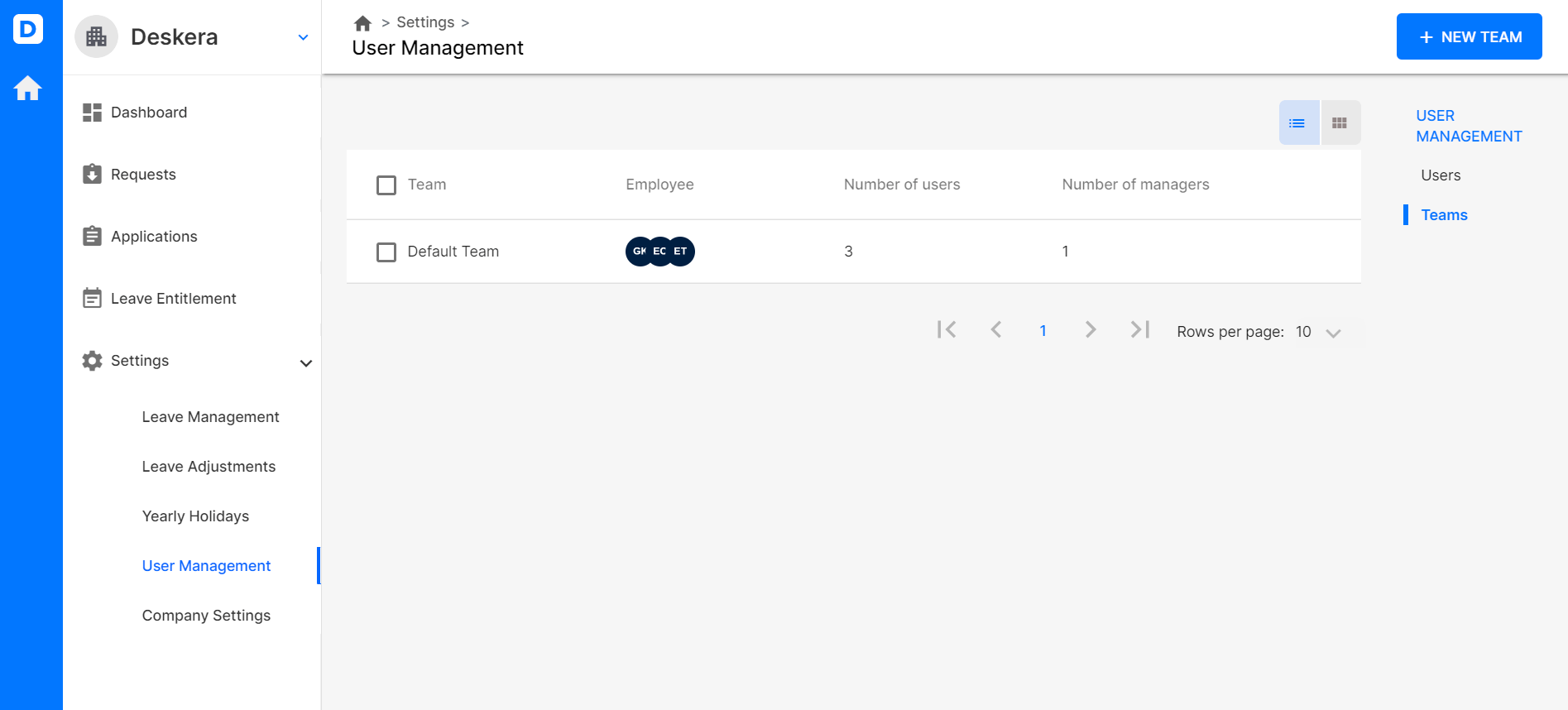 You can quickly create your very own custom calendar with the holidays assigned based on the geographical region and the company's requirements. It only requires a couple of clicks to add your holidays, and once you save, it will reflect on the Dashboard and the company calendar.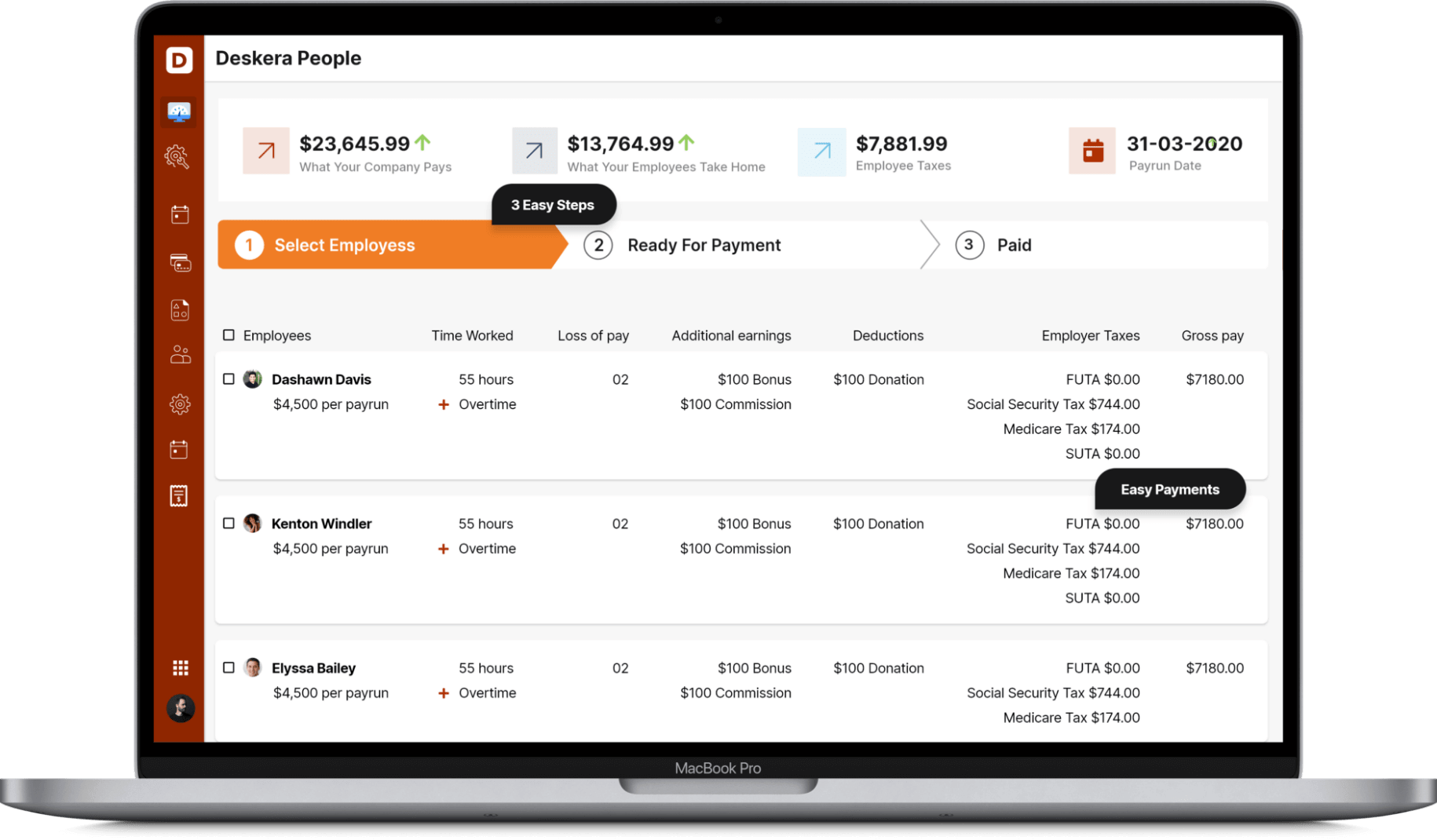 You can also set up your company's default work week to help make our leave application process smoother.
This is how you can easily manage your attendance with Deskera. So, what are you waiting for start your free trial today?
Try Deskera People Today for Attendance Management
Sign Up To Deskera For Free Trail
Key Takeaways
An Attendance Management System monitors your employee's working hours. It is the system you use to archive your employees' time and the time they take off.
An attendance management system guarantees exact time records and limits mistakes
The Attendance Management System saves you money by throwing the inaccuracy of work out of the window.
Attendance Management System helps you get insights into the attendance of your employees in a snap of a finger.
An Attendance Management System can give great permeability, all things considered, and can facilitate the work process of payrolls management, leaves, and audits.
Attendance in the executives' system permits organizations to follow employee time utilizing an assortment of timing alternatives.
There are many other systems accessible that can be incorporated with your system.
A cloud-based attendance management system empowers you to check your attendance management system anywhere at any time.
A secure system
There are three types of attendance management systems, a bio-metric system, a system that tracks breaks easily, a cloud-based attendance management system.
The attendance management system should be easy to use
Must have multiple tracking options
An attendance management system that requires minimum contact
Real-time attendance reports
Notifications for all the employees to keep them updated
Deskera attendance management system to simplify your attendance processes
Related Articles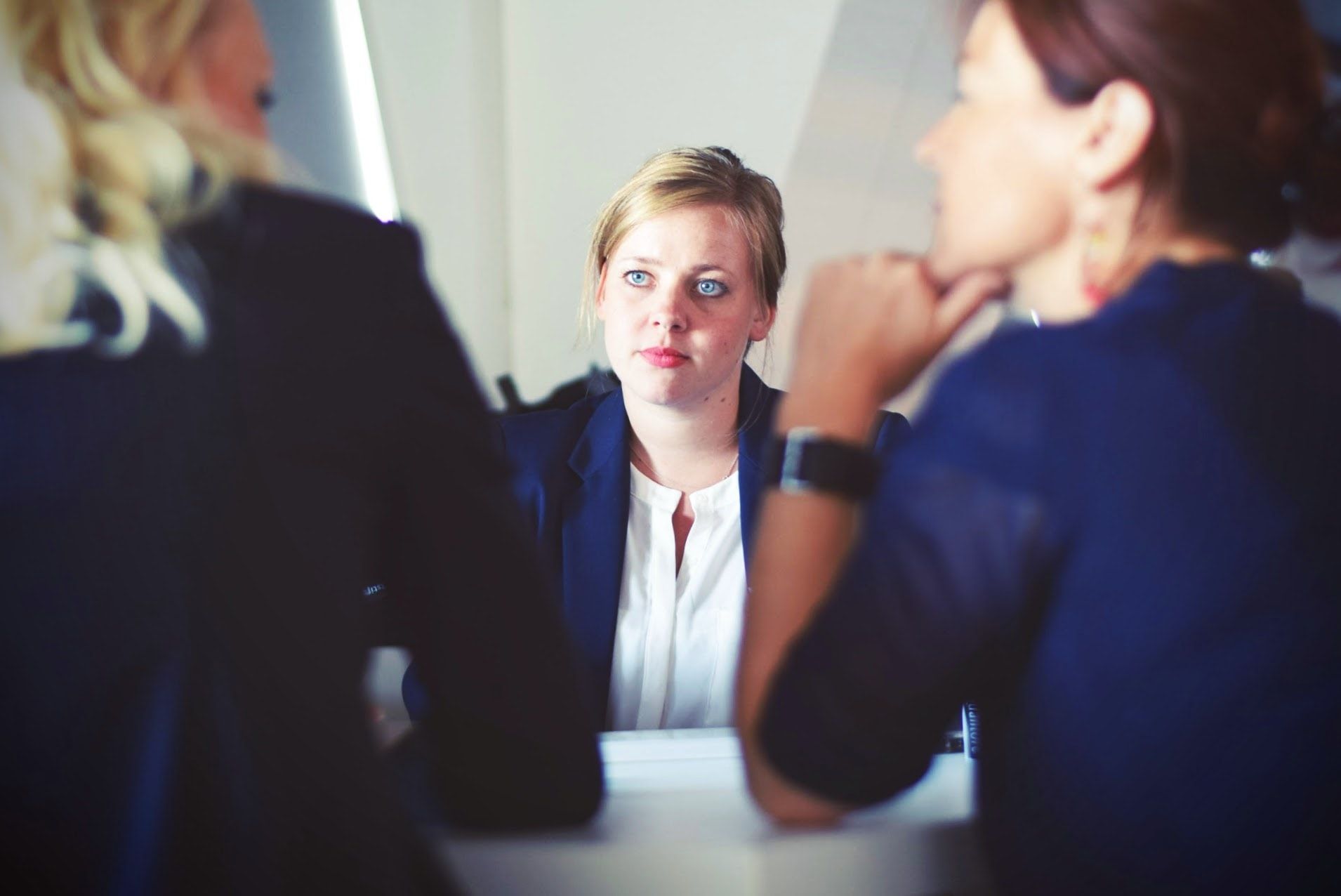 ---
---