In today's world of technology, emails are regarded as one of the most common ways of communication to connect with the people around.
Whether for business, audience community, or personal use, emails are regarded as the best fit to compose, send and receive messages configured to the email addresses.
Hence, several email service providers in the market carry their unique capabilities, features, pros, and cons. Overall, it gives the users scope to choose their email service provider based on their preferences.
This article will unfold the list of the top 10 popular email service providers in the market and make your search easier in finding the best among them at no cost.
The 10 Best Free Email Accounts and Service Providers
The list of the popular email service providers for 2022 are as follows:
1.Titan
Titan is designed specifically to enable professionals and small businesses to develop more meaningful relationships with their customers. It ranks in the top 5 platforms for business email.
With useful features such as Email Templates, Schedule Sends, Follow-up Reminders, and more, Titan provides the tools needed to help small businesses focus on growing their business. Titan's calendar, contacts, and storage offer efficiency from right within the inbox.
Pros:
It's a cost-effective email solution
Users get an email that matches their business domain
Multi-account support allows access to multiple email accounts in a single view
Easy to import existing emails and contacts from other platforms
Accessible on mobile devices
Cons:
Does not provide email marketing services
2. Gmail
Gmail is regarded as the top pick among the users when it comes to email service providers. This is why Gmail is considered the second-highest email provider in the market.
The Gmail account can be set up by accessing the Google account. Gmail also provides access to a group of applications that allows you to chat, share files with people, and video chat with Gmail users.
Gmail also has a calendar that you can use to set your meetings and reminders. Additionally, Gmail provides 15 GB of free email storage and allows you to share up to 25MB through emails while sharing the file through Google drive.
Pros of using Gmail
It is easily accessible from any device
It provides security of two-factor verification
It allows you to unsend emails
It gives text suggestions to help you write the emails faster
It supports many keyboard shortcuts
Cons of using Gmail
Due to high volume, the time spent to load the document is slow
It might not be easy to manage different folders and labels.
3. Outlook
Microsoft introduced Outlook and recommended those who use multiple different platforms to connect with others.
Like Gmail, Outlook comes with advanced features that help you integrate with several other popular communication applications. For example, Skype, PowerPoint, Paypal, Facebook, and Task Management software like Trello.
Outlook also comes with the calendar and message filter. It also offers 15 GB of free storage for each user, along with a super clean interface.
Though, there is also a feature of Outlook premium for personal and business purposes.
Pros of using Outlook
It helps you to recover the deleted message
With the help of right-clicking, you can search the other emails sent by the same sender
It allows you to organize the emails automatically
It provides alliances that add anonymity to the email
It helps you to integrate and work efficiently with Skype and Outlook calendar
Cons of using Outlook
The only con of using Outlook is that it takes a longer time in loading.
4. Yahoo! Mail
Before Gmail, Yahoo was considered the only web portal and the search engine that users commonly used.
Today, Yahoo is also categorized as a well-known platform supporting a storage space of 1 TB and social media integrations.
Along with that, Yahoo also provides services like Yahoo News and Yahoo groups. It also provides a custom background theme and searches for vital information from the inboxes.
Through Yahoo, it becomes easy to find every photo, document, and video attached or received via emails and makes the platform appealing to those who share documents regularly.
Pros of using Yahoo! Mail
It helps you to filter out spam notifications and emails
It allows you to create 500 addresses without containing the personal data
It will enable you to connect external email accounts to Yahoo mail
It connects with the Yahoo calendar seamlessly
It helps you block senders and supports security to keep the account safe and secure.
Cons of using Yahoo! Mail
Yahoo mail is filled with a lot of unnecessary inbox ads.
It does not support the attachment of online files.
5. AOL Mail
The AOL Mail keeps up with the standards of good user experience and is regarded as one of the best free email accounts in the market.
AOL delivers Mail from the homepage and comes with contemporary spam filters and virus protection.
One of the significant features of AOL Mail is the unlimited storage and import of email contacts from a CSV, TXT, LDIF file.
Pros of using AOL Mail
It allows you to undo the sent email
It gives you the option to customize the settings.
It also offers a spell checker to reduce the chances of errors
Cons of using AOL Mail
A lot of ads appear on the wall
It does not support attaching the file from online storage
6. Mail.com
Mail.com is another free email service that helps select the domain name from a more extensive list. The email service also provides features like virus protection and spam blocker.
Mail.com has a mail collector feature that gives the flexibility to the users to use and engage with the platform.
Pros of using Mail.com
It allows you to select a customized domain name
It assesses the import and export of data in ICS and CVS formats
It offers unlimited online storage
It also helps to integrate Facebook and functions well in IOS and Android devices.
Cons of using Mail.com
The only con of using mail.com is that it does not support two-factor authentication.
7. Yandex Mail
Yandex is a Russian web company offering a global email tool to users across the globe. Once you have signed in, you get the access to link it to your Facebook, Twitter, and Gmail accounts.

Accordingly, Yandex mails prioritize the emails sent by the real people and recognize the keywords in messages by further organizing them into categorized inboxes.
Additionally, it offers the users 10 GB of free cloud storage.
Pros of using Yandex Mail
It helps you to protect against spam and fraud
It comes with an inbuilt antivirus
It provides the highest security because you need to login into the application with the pin or fingerprint
It provides a built-in translator and also assists in creating tasks and task lists.
8. Zoho Mail
Startups and small businesses mainly use Zoho Mail because of its user-friendly approach.
Zoho Mail helps you integrate with Google drive and boxes and offers a simple way to accomplish daily tasks.
One of the significant features of Zoho Mail is the ability to customize the domain name and easy connection with the other Zoho applications.
Pros of using Zoho Mail
It helps you to tag and share the folders with people easily.
It is completely ad-free
All of the emails are in an encrypted format
The user interface is simple and clean
The male is supported with more than 50 keyboard shortcuts
Cons of using Zoho Mail
There is no chance of importing contacts from social media
The use is limited only to small businesses
9. GMX Mail
GMX Mail is lesser-known to people but is surrounded by many features that make it worth considering.
One of the significant features of GMX mail is that it offers 65 GB storage and the ability to send large attachments.
If you talked about the other email service providers, the file limit is only 25 MB. But at GMX mail, you can send files of 250 MB, including photos, presentations, or larger files.
Moreover, the GMX mail allows you to use one alias for the purchases and logins by keeping the marketing email separate from the private messages.
Pros of using GMX Mail
It helps filter out spam notifications and protect your inbox from suspicious messages.
It gives you ready to use inbox management templates
It provides you the option to manage multiple email accounts and attach files from online storage.
It provides a free online calendar and direct support from the company in case of queries.
Cons of using GMX Mail
The only con of GMX Mail is that it doesn't support two-factor authentication.
This is the reason why spammers can get easy access to the account.
10. iCloud Mail
The iCloud Mail is supported by users who use Mac devices.
The iCloud Mail comes with 5 GB of storage and sync of the photos, files, and emails.
One of the significant features of iCloud Mail is the ease of integration and setup compared to the other email providers. It is also relatively easy to fix any iCloud Mail problem that might occur.
Pros of using iCloud Mail
It provides you easy access to products like pages, numbers, and keynotes.
It has the ability to label the senders as VIPs and automatically filter important messages.
It allows the download of files on iOS, Mac, and Windows devices.
Cons of using iCloud Mail
The only con of using iCloud Mail is that it is supported only by the users who use Apple devices.
11. Mozilla Thunderbird
The Mozilla Thunderbird is a free email application introduced by Mozilla Firefox. The Mozilla Thunderbird email offers a quick email inbox setup and an easy-to-use user interface.
One of the salient features of Mozilla Thunderbird is the customization features, like theme settings and app extensions, in improving the email experience. This email service provider also allows you to open multiple emails in separate tabs.
Pros of using Mozilla Thunderbird
It has a massive extension library
It gives the option to integrate the Google calendar and make the task and meeting scheduling easier
Summing up the list of the top 10 free email service providers, you can go forward in 2022. All of these email service providers are supported through salient features and pros.
It depends upon the purpose of the business that integrates well along with the email services.
How can Deskera Help Your Business
The Deskera CRM software helps your business grow and achieve long-term goals by retaining customers. Deskera CRM helps in your email marketing strategy by helping your business regularly sending out emails to customers that will make them come back for more.
Deskera will guide you in setting suitable CRM goals to shorten the sales cycle to close deals faster. You will sell more than you are currently selling to increase your sales volume. The Deskera CRM software helps in a higher lead conversion to automatically reduce Customer acquisition costs.
Deskera can also assist you with real-time updates about your business like cash flow status, customer satisfaction, inventory management, sales, purchases, purchase orders, customer tickets, customer satisfaction, managing leads, revenues, profit, and loss statements, and balance sheets.
Moreover, it would also help in integrating sales methodology across different platforms onto one system so that you have a consolidated list for email campaigns, leads management, and sales pipeline to mention a few.
Try Deskera CRM For Your Business Today
Sign Up For Free Trial
Conclusion
With the above list of top 10 email service providers, you are in a position to make the most of your email by connecting with your audience the way you want.
Apart from the list mentioned, there are other email service providers you can look up to like Mailfence, Trustifi, and Proton Mail.
But as far as 2022 is concerned, you can look up the list and make your next email address entirely different.
Key Takeaways
The article covers the list of the top 10 best and free email service providers for you to go forward with.
It is recommended to analyze the features, pros, and cons of the respective service providers and then select the best accordingly that matches you and your brand.
Let's take a look at the key takeaways of the article:
The email accounts and service providers carries unique capabilities, features, pros and cons and gives the user scope to choose the best based on their preferences
For the year 2022, the best free email accounts and service providers are:
Gmail
Outlook
Yahoo! Mail
AOL Mail
Mail.com
Yandex Mail
Zoho Mail
GMX Mail
iCloud Mail
Mozilla Thunderbird
Before selecting the email service provider, it is important for the business to align their purpose that integrates well with the services
Related Articles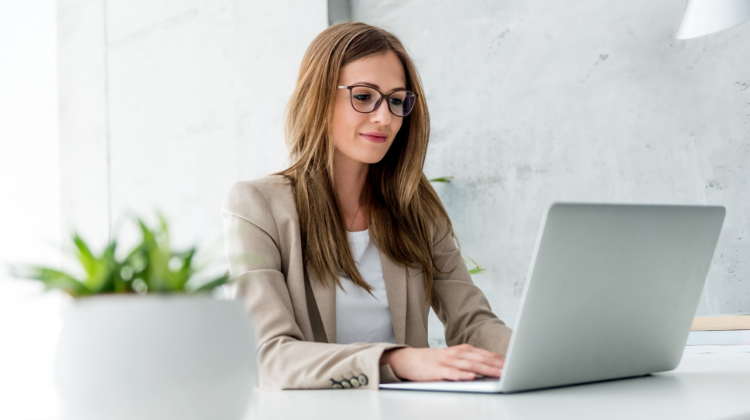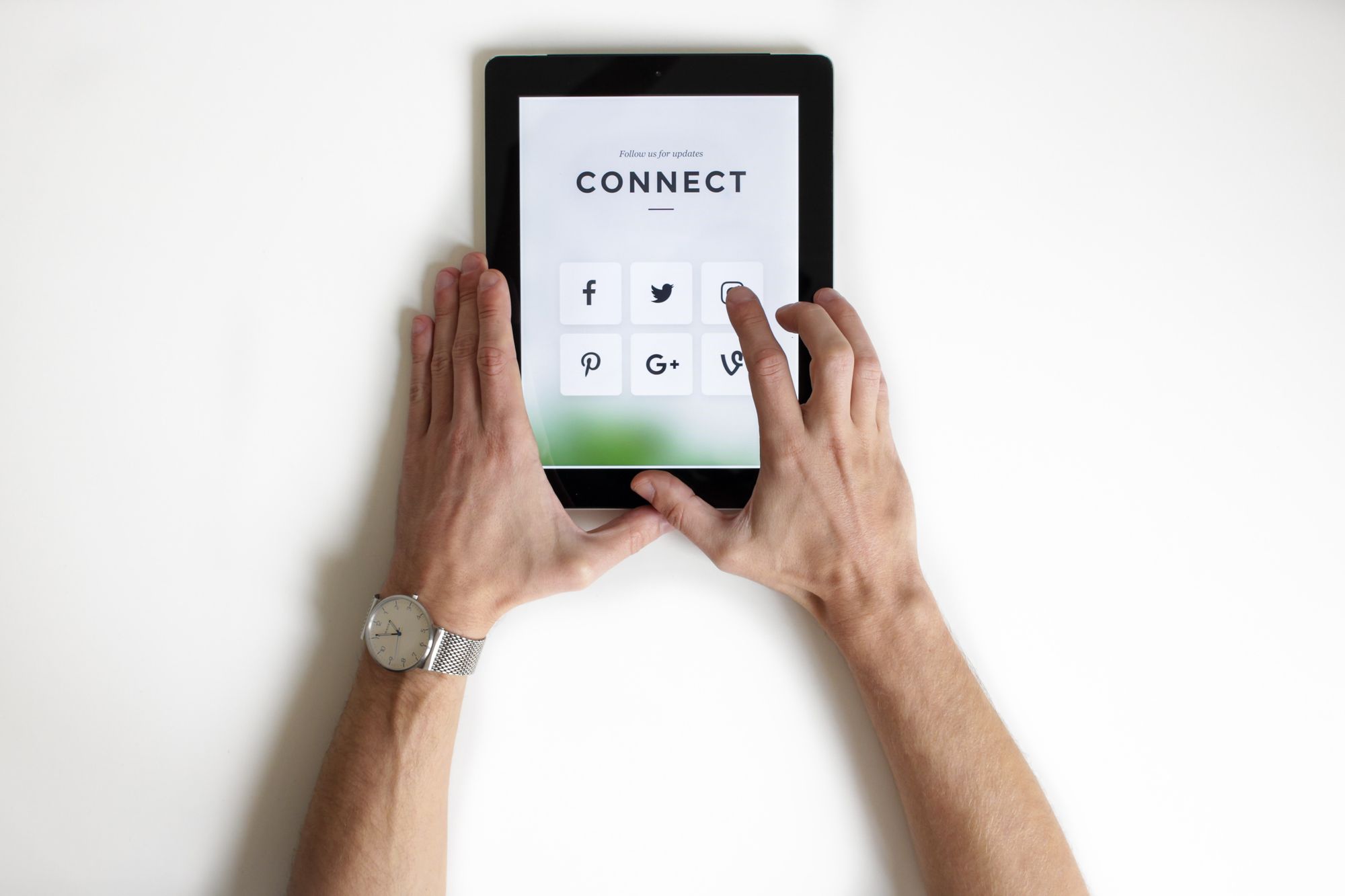 ---
---