What Is Customer Value?
Determining a customer's interests can be difficult, but how a customer evaluates a product or service can affect brand loyalty. Find out what customer value marketing is, how to measure it, and how to develop its strategies.
Table of Contents
What is customer value marketing?
The Drivers of Customer Value Marketing are:
The Customer Value Marketing Delivery Cycle - What can you do?
Customer Value Marketing Parameters
Importance of Customer Value marketing
Customer value marketing calculation using formula
How to measure customer value marketing
Tips to increase customer value marketing techniques
Inculcate the best Customer Value Marketing Strategy
5 Ideas for Adding Customer Value marketing
What is Customer Value Marketing?
Customer Value Marketing is a customer's perception of the value of your product or service. Customer value marketing has several meanings. The benefits these products and services provide to the target market, or the value of the money they provide. Customers have an irresistible choice. When brands don't meet them, they have high expectations and low loyalty. It's a very buyer's market. To convey value to our customers, we need to understand real value.
The Drivers of Customer Value Marketing are:
Product Features
Outstanding quality service
Marketing trademark price
Existing relationships or experiences
Personal Experience and Educational Bias
These are factors that influence customer value marketing. Some can be controlled, and some cannot. They have different meanings for each customer. Customer value marketing fragmentation is one of the main reasons behind segmentation. By identifying a group of people who share your values, you can create resonating products and messages.
The Customer Value Marketing Delivery Cycle - What can you do?
Think of everything you do to add value to your customers and audience. Understand the market well so that you can divide the market into individual segments with uniform characteristics that similarly correspond to a particular value proposition.
Find new opportunities and outcomes to create innovative propositions
Find a way to convey this value at the right time and place
Listen to your customers and get to know their perception of your offer. Don't hesitate to make changes based on what you have learned
Finally, here are some tips to add value to customer service and successful teams
How your company creates customer value marketing
Customer value marketing measures the value of a product or service and compares it to possible alternatives. This is to ascertain if the consumer has received sufficient value for their price for the product/service.
Customer value marketing can be seen as an insight into the buyer's remorse. Customers regret purchasing if they feel that the total cost of the item outweighs the benefits, especially if you have competitors who offer better suggestions for similar products and services.
Customer value marketing is the incremental profit from consuming a product after the customer pays something in return. The term value describes a customer's benefits from a product.
This is the difference between profit (the sum of significant and non-significant profits) and cost
Customer Value Marketing Parameters
These are:
Quality
Price
Service
Marketing / Branding
Social Impact
Previous Product Experience
The above points define the customer value marketing offered by the seller through his product or service
Calculation of Customer value marketing types
Customer value marketing can be calculated in two ways: desired value and perceived value.
The desired value is the customer's expectation even without purchasing the product. The perceived value includes the cost of calculation.
Perceived value = concrete profit / cost paid
The actual value comes after consuming the product.
If the actual value is higher than the perceived value, the customer's value is very high and vice versa.
Cost plays a very significant role in customer value marketing as it is a parameter that allows customers to evaluate similar competitors. As a result, similar products with the same perceived value may have different customer values depending on the selling price.
The concept of customer value marketing is fundamental to all marketers. Any product or service can only be sold if the customer derives a specific value. Therefore, customer value marketing is defined as creating, communicating, and delivering value.
Importance of Customer Value marketing
Customer interests are essential to both the customer and the producer or manufacturer. Customer value marketing is an indicator that can create better product and service offerings. Positive customer value marketing keeps the product in demand in the market and leads to the repetitive business of the seller or manufacturer. However, if you do not make a significant (or non-significant) benefit from a product or service after paying for it, that product will not be resold.
Customer value marketing can also be regarded as "cost performance." When customers realize that they have received positive value from the money paid for their products, they buy again, spread word of mouth, and lead to market success.
Customer value marketing is one of the most critical parameters in a business, but it is challenging to apply and calculate. Therefore, it is essential for the pricing and product departments that may take advantage of it to strike the right balance between features and pricing to derive value after purchase.
Customer value marketing calculation using formula
Customer value marketing is the satisfaction a customer experiences (or expects) from a particular behavior about the cost of that specific behavior. The promotion given is traditionally a purchase, but it can be sign-up, voting, or visiting, but the price is related to what the customer has to give up to get the desired profit.
Consider the following definition of customer value marketing, it creates, conveys, and delivers value to customers.
Internal supply chain, sales, operations, processes, marketing, and customer service add value. This also applies to support operations such as HR and accounting. These components have a direct or indirect impact on the customer and affect your perception of the customer.
How to measure customer value marketing
Identify customer benefits
The total cost of the customer
Find the difference between customer interests and customer costs
Identify customer benefits
Consider some specific uses like the
Quality of product or service
Ability to provide better solutions
Your brand's reputation
Your unique customer experience
Customer service team quality
Social benefits of partnering with your company
Total cost to the customer
When measuring customer costs helps distinguish between tangible and intangible values. This allows you to calculate the total monetary cost and compare it to other expenses.
Material cost: Price of product or service
Installation costs
Cost to access a product or service
Maintenance costs
Renewal cost
Intangible cost
Time spent purchasing products and services
Bad customer experience
Physical or emotional stress from purchasing or installing the product
Bad brand reputation
Time spent understanding how a product or service works
Find the difference between customer interests and customer costs. You can use the following formula to calculate customer value.
Customer Value Marketing Formula:
The Customer Value Marketing formula can be written as: (total customer profit, total customer cost) = customer value or (BC = CV). Customer Value Formula However, keep in mind that this formula does not look like a regular formula because it deals with tangible and intangible elements.
It would be best if you determined how valuable your brand's reputation, social status, maintainability, and other benefits are compared to costs such as time, mental stress, and physical involvement.
In addition, customer value marketing depends on the customer segment you analyze. The definition of "good value" may be inconsistent because each person is different and has specific goals, needs, and expectations.
In this case, try splitting the customer base into different buyer personas and then calculating the customer value marketing for each group.
Now that you understand customer value marketing and how it is calculated, let's look at some of the ways customer service can generate it.
Tips to increase customer value marketing techniques
Customer Value Marketing Techniques
Using insights to attract new customers can spread your perceived value from genuine sources that new customers are likely to trust:
Evaluate the customer experience
If you want to increase customer value, it's best to start by analyzing your customer experience. Create a customer journey map that outlines each step a customer takes when purchasing a product from the company, looking for interactions that can cause friction within the experience. Visualizing every action a customer takes makes it easier to identify value-added opportunities.
Focus on more than the price
Some companies find it challenging to compete on price alone. The cost of manufacturing a product is static, and there may not be much room for a company to lower its price. But that doesn't mean you can't get a competitive quote in your industry. This is where you need to find alternatives to add value to your customer experience. You must know that the consumers want everything from convenience to performance. There are many benefits besides money that drive people to buy your product.
Collect customer data
It is difficult to make effective changes by looking at customer value marketing from a business perspective. Instead, the focus should be on the customer recognizing the product or service's value.
To do this, you need access to quantitative and qualitative customer data. This gives the management team facts and statistics to justify the proposed changes. Executives can make confident decisions knowing that their perception of customer value marketing aligns with their customer base. In addition, it is essential to collect both quantitative and qualitative data to provide a diverse dataset that captures customer feedback, including insightful statistics.
Reach the most loyal customers
You may think that they are already getting value from your company because their customers are loyal. And you will be correct. But just because you have loyal customers doesn't mean that you don't need to add customer value. Increasing additional benefits through loyalty programs can add even more value to these customers.
This approach retains the most valuable audience and attracts new customers. For example, you can take advantage of it in exchange for customer recruitment. Invite your customers to provide feedback or write a testimony to share a positive experience with potential leads. Another benefit is added to the customer value marketing equation, as 93% of consumers use reviews when making purchase decisions.
Segment your customer base
As mentioned earlier, customer value marketing depends on the interviewee, and customer needs and goals influence the definition of "value." This leads to discrepancies in your company's reputation, as not all customers are the same. For this reason, it is essential to divide your customer base into specific target groups. Start with the buyer's persona and use customer data to identify particular buying behaviors.
Once you have the groups in place, you can measure the customer value marketing of each group. Tracking customer value marketing is essential, but putting numbers in simple formulas is not easy. It is to measure the specific benefits and perceived value in addition to the actual cost of the product.
Inculcate the best Customer Value Marketing Strategy
To increase your customer value marketing, you need to be familiar with your customers and their experience with your brand. If you want your customers to see a reliable, high-quality, and cost-effective brand, you need to reflect these characteristics in your customer experience.
When you know the motivation of your customers to come to your brand, you can see how they value your offer
By collecting qualitative and quantitative customer data, such as survey responses and repeat purchase rates, you can see what attracts your customers to your brand and replicate the secrets of success
You can also better determine if the price is a decisive factor in customer selection or if quality and experience are more valued. By ensuring that customer needs and wants guide your offering, you can create more positive customer value
The cost of your product or service can be a significant factor in why someone chooses you over your competitors, but that's not the only reason
Learning from your customers what makes them more competitive than price allows you to focus on what they value.
Remove obstacles - When you judge by your value, you don't want your customers to think about issues that don't reflect your product or service quality
If your payment system is slow or difficult to use, your customers may focus more on it than your great offer. So make sure your product or service is up to the mark
Don't forget your loyal customer - Faithful customers may appreciate your brand. However, customer needs can change dramatically over time. In short, you need to continually work to maintain the great value you receive from your loyal customer base. Give loyal customers more of what they like and learn why they choose you. You can understand why they value you in the long run and make sure you keep doing it
5 Ideas for Adding Customer Value marketing
Make the value of money look bigger than it is. Take your customers one step further and give them gifts and additional services. Make them feel cherished
Make it easy for them to purchase services and products. Offer a variety of payment options, deliveries, and more
Create genuinely unique value propositions, especially in the case of B2Bs. Tell your customers why they buy the product more than their competitors
Work on your brand - Your company's name must be similar to the value. Develop unique methods such as dealing with customers and handling complaints carefully
Provide excellent customer service. After all, both employees and customers are human. Therefore, treating them that way is advantageous for both parties
How can Deskera Help Your Business
The Deskera CRM software helps your business grow and achieve long-term goals by retaining customers. Deskera CRM helps in your email marketing strategy by helping your business regularly sending out emails to customers that will make them come back for more.
Deskera will guide you in setting suitable CRM goals to shorten the sales cycle to close deals faster. You will sell more than you are currently selling to increase your sales volume. The Deskera CRM software helps in a higher lead conversion to automatically reduce Customer acquisition costs.
Deskera can also assist you with real-time updates about your business like cash flow status, customer satisfaction, inventory management, sales, purchases, purchase orders, customer tickets, customer satisfaction, managing leads, revenues, profit, and loss statements, and balance sheets.
Moreover, it would also help in integrating sales methodology across different platforms onto one system so that you have a consolidated list for email campaigns, leads management, and sales pipeline to mention a few.
Try Deskera CRM For Your Business Today
Sign Up For Free Trial
Conclusion
Take the time to thoroughly research and understand the market to divide it into segments. Then, take a closer look at each audience segment to comprehend their most necessary needs and what they consider worthwhile. Use the connection properties of each segment to build a strong value proposition. Finally, keep an eye out for new opportunities to add value in current and emerging market segments. Your competitors don't rest, so you shouldn't.
Key Takeaways
For a long time, the sole purpose of a company was to make a profit. This was the forerunner of customer value marketing. To be a value-focused company, all roles need to work with customers, talk to senior management, and assign customer roles
To become a customer value marketing-focused company, front-line employees need to be trained and certified to deliver value to their excellent customer service and customer purchasing experience
Total Customer Value Marketing - Total customer value marketing means shifting from product-oriented to customer-oriented marketing. This requires implementing a customer-centric vision that represents a significant shift in a company's strategic thinking
Customer Value Marketing Mapping: A method of measuring general performance against competitors by comparing the cost of a product to the profits a customer can obtain
Related Articles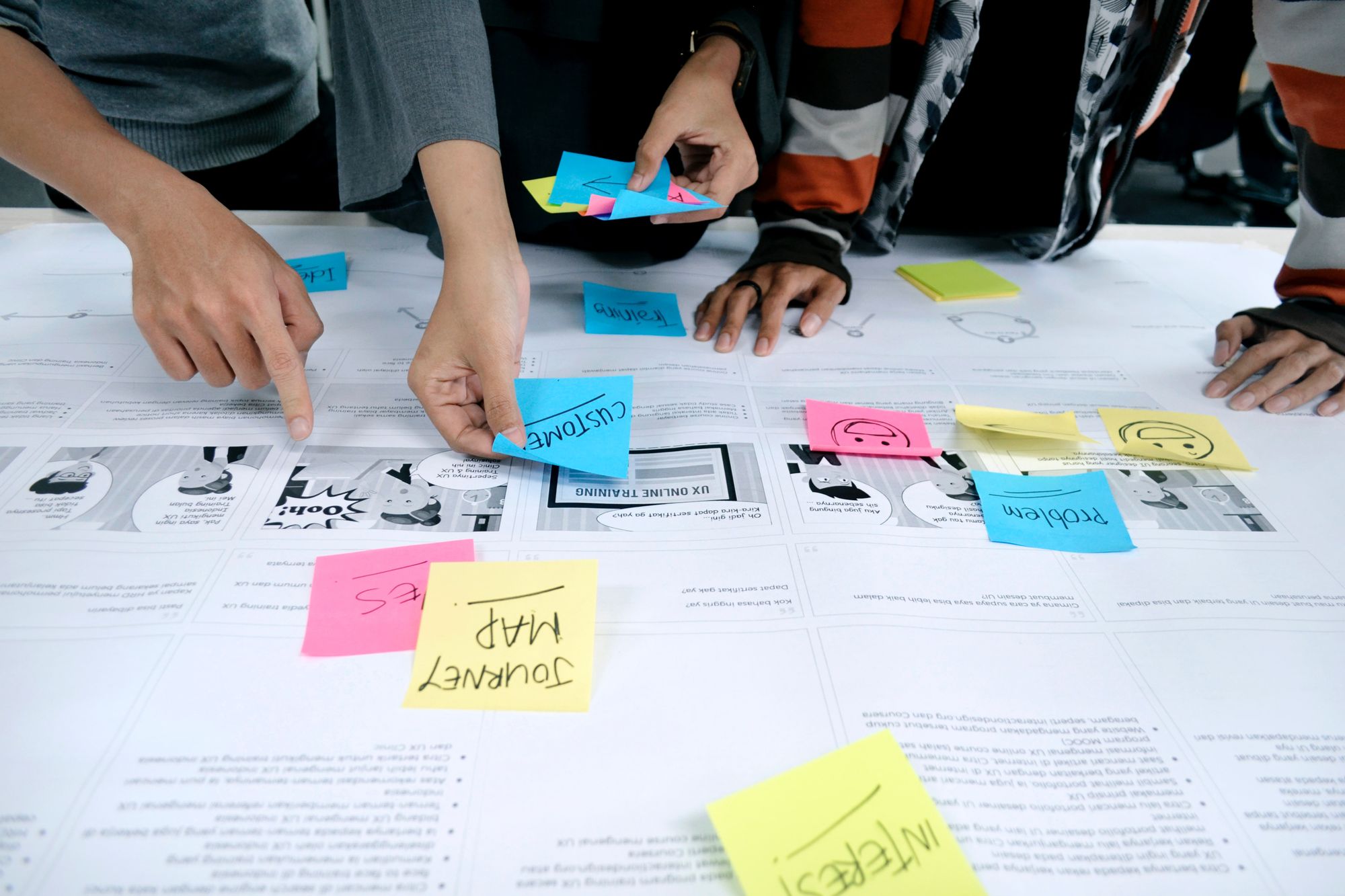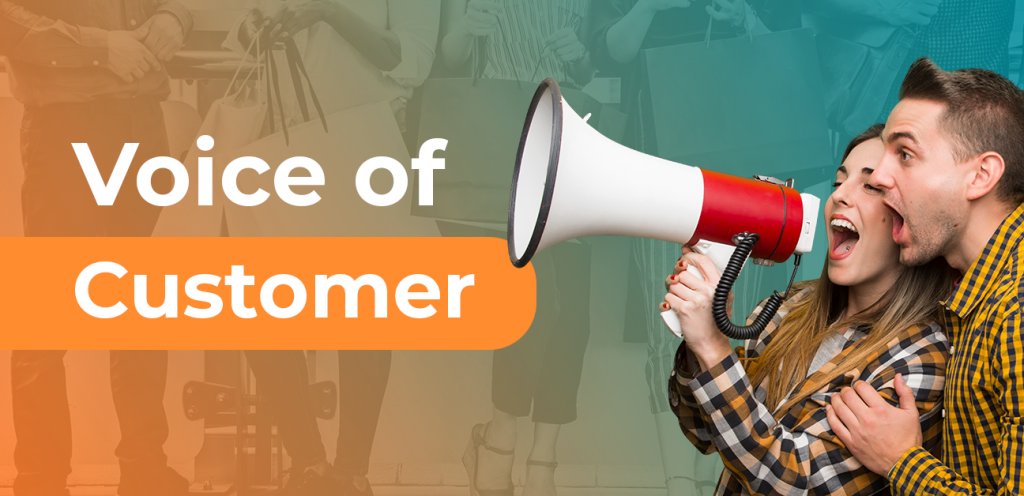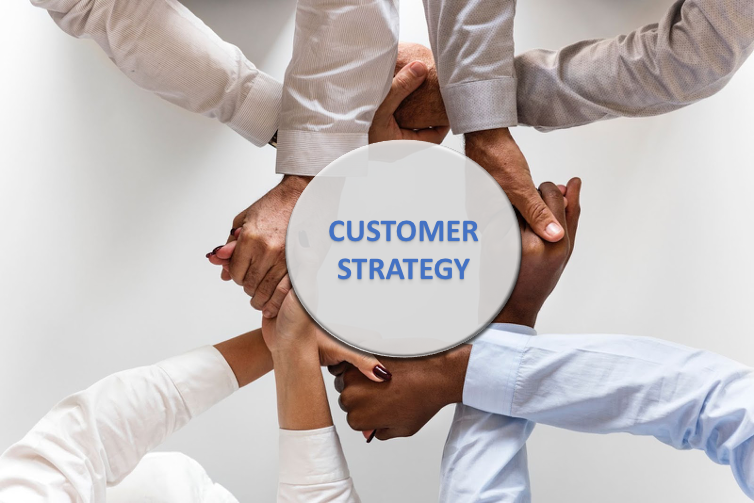 ---
---