Regardless of how long a company has existed, how unique it is, or how successful it is, there's always the risk of an unforeseen external incident halting operations.
A range of external circumstances puts small business operations at risk. For example, any service outage, whether momentary or prolonged, is a threat to a small business's bottom line, if not its very existence. When an external catastrophe disrupts a business as normal, cash flow slows, and invoices pile up quickly.
When calamity hits, small companies don't ‌have the financial reserves or credit lines to keep them afloat. Understanding vulnerabilities and developing and testing a risk mitigation strategy before an emergency is critical to surviving any service outage.
Use these safety and business plan recommendations for your small business safety throughout the emergency and become well-positioned for success once it's over.
Here are the points covered in this article:
Let's Start!
Prepare a Business Continuity Plan
Developing a practical strategy for how your firm can prepare for and continue to function after an incident or crisis is part of business continuity planning. You can use a business continuity plan to:
Wherever workable, identify and mitigate risks.
Prepare for hazards you don't have control over.
If an event or crisis happens, respond and recover.
If an event occurs, having a business continuity strategy will help your company recover more quickly. While a small business owner may not foretell what conditions may affect operations, they may expect and plan for most possibilities. Therefore, evaluate your business continuity strategy and change it regularly to meet your needs.
While it is impossible to plan for every possibility, a disciplined approach to prevention, preparation, and practice may help to limit risk and recover rapidly from an emergency.
We have a fantastic guide on your website to help you create a suitable and effective business continuity plan.
Make Safe Practices a Maxim
It's the simple things that may make or break your company's security. So here are some of the safe practices that you should implement immediately for your small business safety:
Establish ground rules
To ensure that all workers know simple things like locking doors and not allowing outsiders to go in without checking in beforehand, include clear messaging in your employee handbook and across your workspace.
Set up procedures
Determine whether your staff understands what to do in certain scenarios, such as when there is an agitated coworker who says scary, harmful things. Then, specifically instruct how to respond, such as when to notify a manager or contact the cops. You can regularly go through these processes with new staff during safety training.
Consider Installing a Security System
For small business safety, consider installing a security system that is effective and easy to use. Additionally, you should instruct every worker on how to use it on their first day.
Evaluate your Finances
Any crisis or backup plan should consider financial risk and implications. Continuously upgrade and evaluate your cash flow projections, and look for methods to reduce non-essential expenditures. Examine your accounts receivables and identify any credit risks.
Do you have a financial safety net? Many business owners have money in the bank. Another alternative is to get a company line of credit ahead of time so that you may access cash in the event of a crisis or epidemic.
Consider small business financial aid programs, such as those operated by the SBA to help you fund business expenditures. For example, small businesses affected by the crisis can access low-interest emergency preparedness loans of up to $2 million. Fixed debts, payroll, accounts payable, and you can pay other payments with these loans, which are backed by banks but guaranteed by the SBA. Using a 30-year repayment period, you can keep payments low.
The CARES Act also offers businesses a $10,000 non-repayable credit on an Emergency Financial Injury Disaster Loan. You can acquire loans of up to $200,000 under the program.
Besides SBA loans, the federal government provides businesses with a tax credit equal to 100% of the benefits paid for paid sick and paid leave. Self-employed people will also get an extra $600 in unemployment insurance for up to four months, which is a valuable safety net they rarely qualify for.
Several states have also introduced financial help for the self-employed. For example, sole proprietors and single-member LLCs in Iowa may be eligible for incentives ranging from $5,000 to $10,000 if they can show COVID-19 effect.
Build a Threat Assessment Team for your Small Business Safety
It's critical to know who to contact if a ‌threat arises. Assign key team members to assess the threat's seriousness and determine how to respond. To assist, make choices, and convey a plan of action, involve an HR or operations manager and a leadership team member.
Knowing who in your neighborhood can assist you is also beneficial. Having a psychologist and a law enforcement contact to consult implies that no one individual is solely responsible for deciding. We recommend the following resources:
Get to know the patrol officers that are assigned to your district. Figure out who they are and how to contact them by visiting your local police department.
Whenever you or an employee feels suicidal, call the Suicide Prevention Helpline.
In specific active shooter scenarios, domestic abuse is a prevalent triggering element. Additionally, Domestic Violence Hotline help is also available from organizations.
Consult your local FBI field office or the FBI Major Case Contact Center at (800) 225-5324, and if you believe there is an active shooter threat, ‌you can link it to terrorism.
Encourage Employee Participation
According to any safety leader, employee engagement and involvement are critical signs of a small business safety program's effectiveness.
However, employee participation in a safety program goes well beyond just asking them to participate in a safety panel. Yes, it's critical to assist in the proper facilitation of desirable actions, but actual involvement or true engagement is a daily process.
Here are 6 tips for keeping your employees interested and engaged in your daily safety process:
Roles and responsibilities must have a clear definition.
Walk-arounds for safety.
Taking a stand against risks or hazards.
Encourage incident reporting.
Choose key metrics and communicate progress on them.
Training
Preparedness
Usually, a small firm would not have a full-time safety manager or officer on staff. However, any small firm can build and maintain a safe workplace and a corresponding safety culture if they prepare properly. Here for some crucial advice for small business safety.
Learn Emergency Skills
Taking a CPR course is always a brilliant idea, even if you aren't planning for an emergency. Learn how to securely turn off the utilities at your place of business simultaneously. Rescue attempts might be exceedingly hazardous if gas is leaking.
Drill for emergencies
Although we hope ‌you will never have to deal with a workplace emergency, it is always a good idea to be prepared. Once or twice a year, do a safety exercise to ensure that everyone understands their role and responsibilities in an emergency. In addition, make sure your safety plan includes accounting for all personnel with an emergency.
Empower employees to report safety concerns
Employees should never be afraid of repercussions if they disclose a potential safety hazard. You may even reward employees for reporting potential safety hazards in some firms. However, it is equally critical to take action in response to these worries, or the well may run dry. Even if no action is done, it is vital to let the employee know that their opinion was heard and that it is being considered.
Improve housekeeping
Slips, trips, and falls account for many safety incidents. You can trace many of these occurrences back to a lack of proper housekeeping. Maintain a clean and well-organized workplace. Aisles should be clear, cabinet drawers should be closed, and you should put tools and equipment away‌.
Make sure that phone chargers and electrical cables do not become tripping hazards. Organize a small group to undertake monthly cleaning audits on a walk-around basis. Make their results public and take action based on them.
Insurance for Your Small Business Safety
Insurance coverage provides you peace of mind by ensuring that it will support you if something goes wrong with your company. Your sector and region will influence the type of coverage you need. Consider speaking with an insurance professional to learn more about the recommended plans for small business safety during unpredictable times.
In a natural disaster, some of these insurance plans cover property damage and inventory loss. In addition, other regulations are in place to protect you if an employee or client gets hurt on the job.
Even though an insurance premium is an additional cost to your overhead expenditures, it is well worth the investment to know that it protects you in the event of an accident. Paying a negligible amount of money now can save you hundreds, if not millions, of dollars in the future if an emergency occurs.
So that's it for small business safety. Here are some FAQs about small business safety.
Frequently Asked Questions

What is the definition of a risk assessment?
A risk assessment is a technique for estimating the seriousness of these hazards. You should evaluate anything that might cause harm or injury, such as instances where people might stumble, drop, or crash; electrical fixtures and equipment, toxic materials; or any special risks in your organization.
How can I safeguard my employees' well-being?
You have a general responsibility to make sufficient preparations for employee welfare, such as providing the amenities (such as bathrooms and drinking water) required for their well-being. In addition, as part of your risk assessment, consider possible longer-term health concerns for your personnel.
Do I have to give health and safety training to my employees?
You must supply the ‌knowledge, training, and guidance. Induction for new workers (or employees transitioning to a different function) should involve health and safety, especially if you place them in dangerous settings.
Is it necessary for me to form a safety committee?
Employees have a lawful right to be informed about medical and security issues that affect them. Although you don't need it, forming a safety committee may be practical. If you belong to a recognized trade union, the union can choose safety representatives on your behalf.
Key Takeaways
It may be tough to keep a small business viable in bad times, but additional attention to detail can help guarantee that a firm survives
Because each small business is unique and has its combination of risks and benefits, there is no one-size-fits-all strategy for sustainability
Developing a practical strategy for how your firm can prepare for and continue to function after an incident or crisis is part of business continuity planning
If an event occurs, having a business continuity strategy will help your company recover more quickly
Make safe practices a basic rule: Establish ground rules, Set up procedures, Install a security system
You should factor financial risk and consequences into any emergency or contingency plan
Continuously upgrade and double-check your cash flow projections and look for methods to decrease non-essential expenditure
Examine your accounts receivables and identify any credit risks
It's critical to know who to contact if a ‌threat arises. Assign key team members to assess the threat's seriousness and determine how to respond
To assist, make choices, and convey a plan of action, involve an HR or operations manager and a leadership team member
According to any safety leader, employee engagement and involvement are critical signs of a small business safety program's effectiveness
Employee engagement in a safety program, on the other hand, goes well beyond just asking them to participate in a safety panel
Insurance coverage provides you peace of mind by ensuring that it will support you if something goes wrong with your company
Even though an insurance premium is an additional cost to your overhead expenditures, it is well worth the investment to know that it protects you in the event of an accident
Related Articles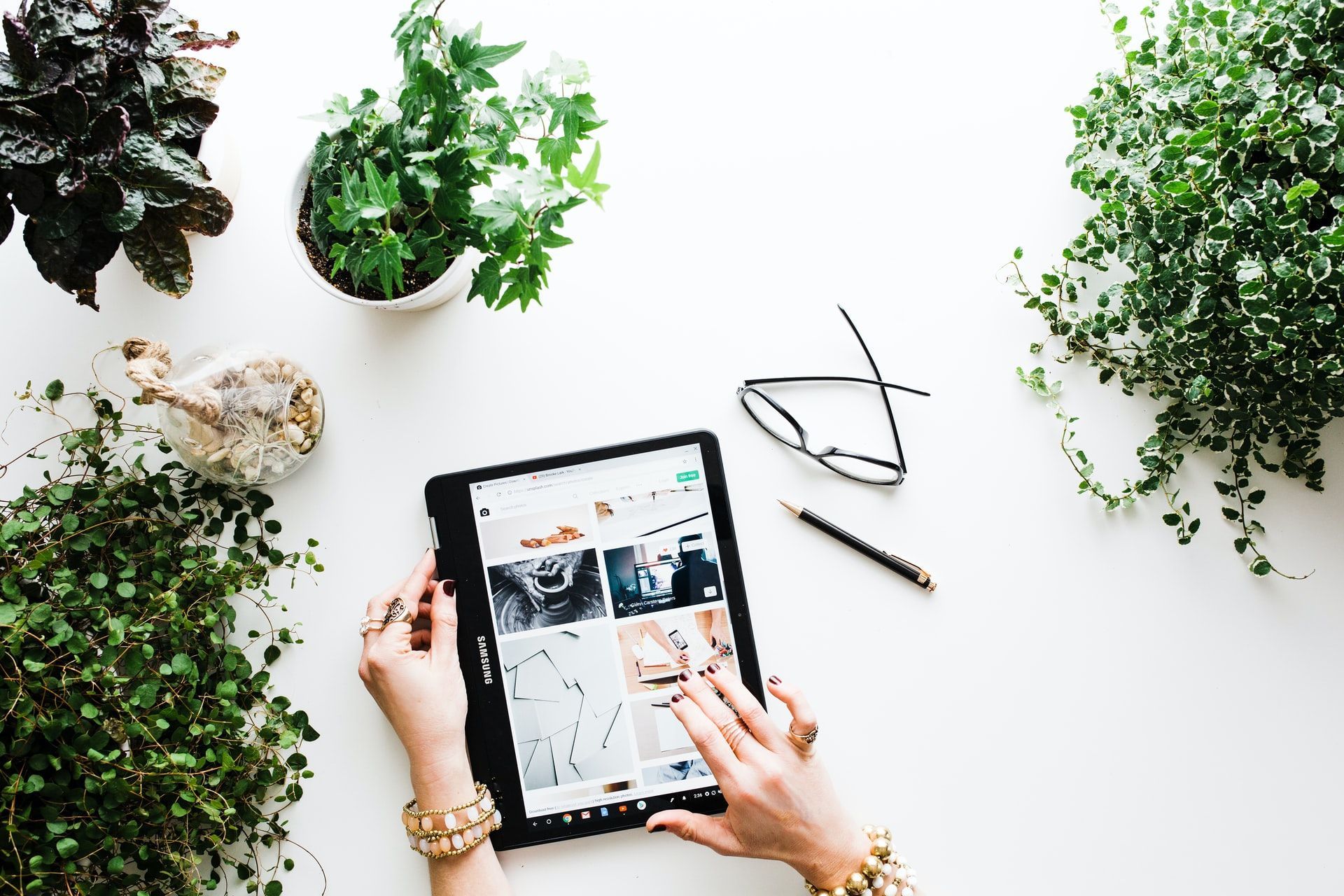 ---
---