"The future lies with those companies who see the "poor" as their customers!" ~ CK Prahalad to Indian CEOs.
If you are a marketer, then you must be aware of the fact how important rural areas could be for business expansion. This marketing concept leads us to 'Rural Marketing.'
We all know that around two-thirds of the world's population, particularly in developing countries, resides in rural regions. And, the majority of the rural population relies on agriculture and related activities for a living.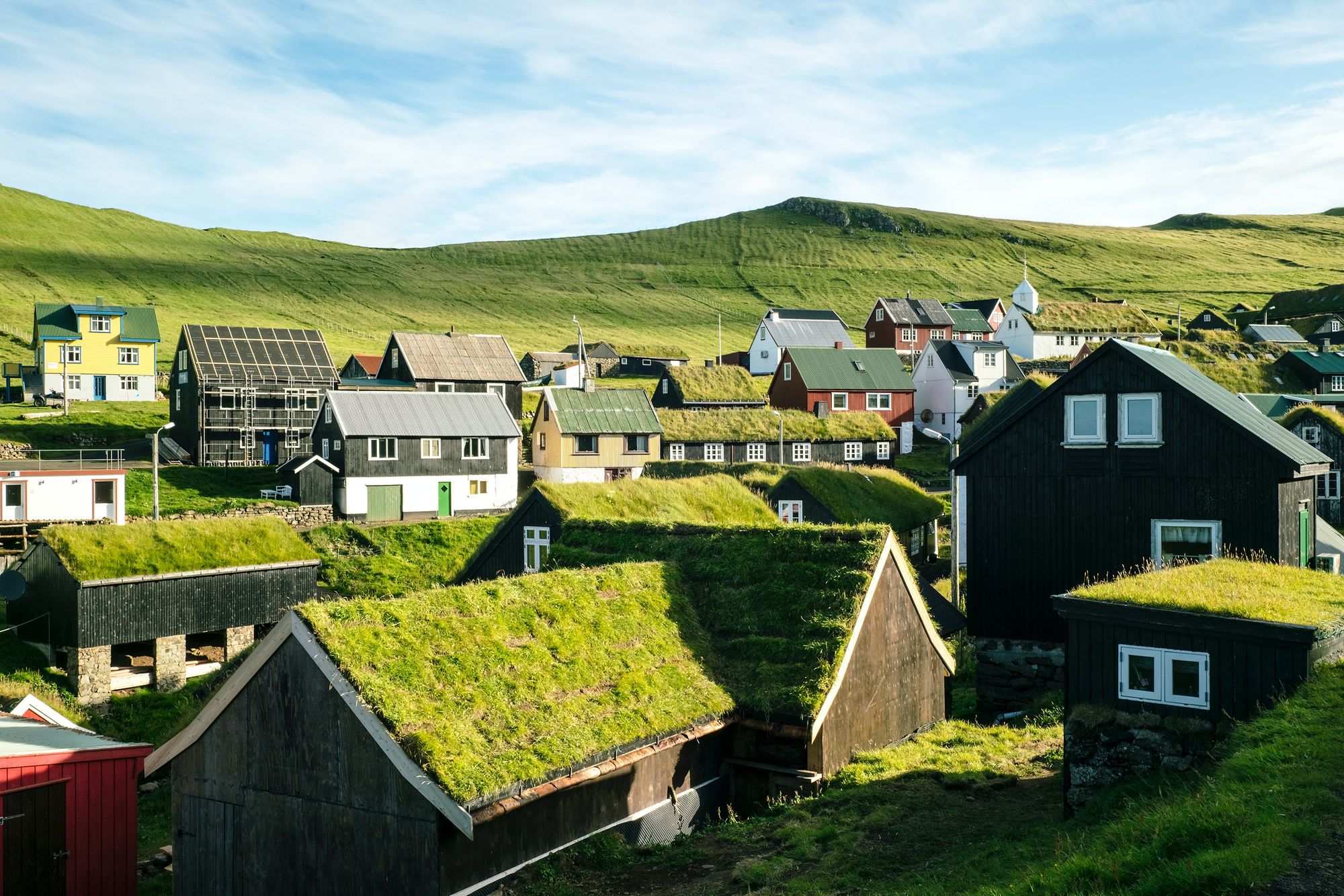 However, if you are planning to expand your business in rural areas, then get ready to learn about Rural Marketing and its marketing strategies. Because your urban tactics might fail when it comes to rural marketing.
Let's check the content, which we'll cover ahead in this guide:
What's Rural Marketing?
Definition of Rural Marketing?
Features of Rural Marketing?
Scope of Rural Marketing?
Factors of Rural Marketing?
Types of Rural Marketing?
Four A's of Rural Marketing?
Limitations and Challenges of Rural Marketing?
Strategies of Rural Marketing?
Examples of Rural Marketing?
What's Rural Marketing?
"Rural Marketing is the process of developing, pricing, promoting, distributing rural specific goods and services leading to exchanges between urban and rural markets which satisfies consumer demand and also achieves organizational objectives."
Rural marketing is the process of producing, marketing, and turning rural people's spending into an effective demand for specific products and services in order to achieve the organization's goals and objectives.
Further, rural marketing consists of a three-way marketing procedure:
1. Rural to Urban Market
It includes the outflow of products for production or consumption from the rural market to the urban market. Further, agricultural products such as sugar, rice, wheat, and cotton are transported from rural to urban areas.
2. Rural to Rural Market
It includes the exchange of products or services from one rural market to another rural market. Cattles, agricultural products, carts, and other such things fall under this category.
3. Urban to Rural Market
Urban to rural marketing refers to the sale of goods and services in rural areas by urban marketers. Agricultural inputs, as well as fast-moving consumer goods (FMCG) such as detergents, soaps, cosmetics, textiles, and other items, commute from the urban to the rural.
Definition of Rural Marketing
Check out the definition of rural marketing as described by rural and urban experts:
According to T.P Gopalaswamy:
"Rural Marketing is a two-way process which encompasses the discharge of business activities that direct the flow of goods from urban to rural areas (manufactured goods) and vice versa (agriculture products) as also within the rural areas."
According to Thomsen:
"The study of Rural marketing comprises all the operations, and the agencies conducting them, involved in the movement of farm-produced food, raw materials, and their derivatives, such as textiles, from the farms to the final consumers, and the effects of such operations on producers, middlemen, and consumers."
According to the National Commission of Agriculture:
"Rural marketing is a process which starts with a decision to produce a saleable farm commodity and it involves all the aspects of market structure or system, both functional and institutional, based on technical and economic considerations, and includes pre and post-harvest operations, assembling, grading, storage, transportation, and distribution."
Features of Rural Marketing
Companies must understand the following features of the rural market in order to target the rural market and design efficient strategies for unlocking the market potential of the Rural Market.
We have listed some crucial features associated with rural marketing. Let's learn them:
1. Large, Diverse, and Scattered Market
India's rural market is vast and dispersed across the country. Interestingly, 75 crores Indians reside in rural areas, accounting for 70% of the country's population.
Moreover, the rural population is expanding at a faster rate as compared to the urban population. In addition, the rural population is dispersed and spread over 6.30 lakh villages, and it has great potential for marketers.
2. Major Income of Rural People
Agriculture and rural prosperity are inextricably linked. Agriculture provides a significant portion of rural people's income. Crop failure has a direct impact on the income of rural people.
However, in recent years, there has been a steady reduction in the rural economy's sole reliance on agriculture, as other industries have begun to play a larger role.
3. Standard of Living
Small-scale farming and associated occupations employ the rural population. Furthermore, this unreliability element in rural income causes rural customers to be especially cautious in their purchasing decisions. It is because they are doubtful of their future revenues.
In addition, the majority of the rural population is poor, with low literacy rates, low per capita income, and social backwardness, among other factors.
Moreover, there are certain roadblocks to societal advancements. It includes religious restrictions, traditions,  cultural standards, and deep-seated superstitions.
Unfortunately, even when they have a decent salary, rural residents invest less to upgrade their standard of living due to their limited ability to save for future needs.
4. Traditional Perspective
Villages are slow to develop and maintain a traditional mentality. Although change is a constant cycle, most rural residents accept it eventually. However, most of them are generally resistant to change.
Nevertheless, this is progressively changing as a result of literacy, particularly among the youth. They have finally begun to modify the villagers' perspective.
5. Infrastructure Development
The single most critical issue that divides urban and rural markets is insufficient infrastructure. In rural areas, infrastructure such as warehouses,  concrete roads, communication systems, and financial services are insufficient.
Additionally, promotion and physical distribution become exceedingly difficult in rural areas. Basically, it is due to a lack of infrastructure, broadening the scope of rural marketing.
6. Market Growth
Over time, the rural market has grown substantially. Demand for conventional products such as bicycles, agricultural supplies, and fast-moving consumer goods (FMCG) has also increased over time.
This was the outcome of new job opportunities and possibilities. And, income sources were made accessible through rural development programs.
Over the years, there has been a boost in demand for bicycles, farm products, and many other things. All these aspects lead to the growth of the market. As a result, the potential of rural areas has increased.
7. Socio-Economic Background
Rural people have different socio-economic backgrounds. It is generally due to geographical dispersion and uneven land fertility, which has an impact on the rural market.
Moreover, villagers come from a variety of religious, cultural, and social backgrounds. In various domains, customer readiness to embrace innovations and new products is influenced by socio-cultural factors.
Geographical, occupational, demographical, and behavioral variances in consumer behavior— influence lifestyle and produce entirely different sets of needs in various places. This necessitates segmenting the rural market in order to efficiently and profitably serve it.
8. Literacy Rate
We all know that rural areas have a lower literacy rate than metropolitan areas. It further creates a communication difficulty for marketing purposes.
In addition, due to low literacy rates and restricted reach, print media has become ineffectual and, to some extent, irrelevant in rural areas.
9. Higher Purchasing Capacity
The dependency on electronic media – film, radio, and television – is greater, yet rural literacy has progressed in the past. Moreover, people from rural areas are progressively shifting to cities to pursue higher education.
Furthermore, a variety of rural education programs have been launched by the government as well. Farmers are more informed about the world around them as a result of improved awareness.
Ultimately, they're also learning about new technology and striving for a higher quality of life.
Scope of Rural Marketing
The Indian rural market has grown in prominence in recent decades as the rural population's purchasing power has grown.
As rural areas consume a huge number of products produced in cities. Therefore, the rural market is becoming more important than the urban market.
Marketers are now attempting to expand into the rural market. Also, Rural India offers a big marketing opportunity because the great majority of Indians reside in rural areas.
Factors of Rural Marketing
Following we have listed the factors that could impact the rural market. Let's learn and analyze:
Urbanization
The rural population is migrating to urban regions for a variety of reasons. It includes work, education, and the sale of agricultural and rural products in metropolitan areas, necessitating a faster growth of agricultural marketing.
Communication and Transportation
The most significant tool for expanding the scale of rural marketing is modern transportation and communication. Moreover, the market for farm products has broadened as transportation and communication infrastructure have improved.
However, the transfer of products from one place to another was constrained in the absence of this infrastructure. And, a product's consumption was limited to the areas of production or, at most, surrounding locations.
Cooperative Marketing
Rural marketing is framed by two adjacent establishments: the Marketing Committee system and cooperative marketing.
On one hand, the marketing system operates on a three-tiered basis. It is further under the direct jurisdiction of the different state governments.
On the other hand, the state marketing board is the highest-ranking institution. It is followed by the central marketing committee at the district level and the block marketing committee at the block level.
In these areas, the principal marketing committees are in operation. This is the primary reason why rural marketing is becoming increasingly popular in India's market.
Professionalization
In the early 1950s, marketing was recognized as a career. People in particular jobs have become more efficient as a result of the trend toward growing specialization. Increased output has resulted from specialization, which is the foundation for marketing's growth.
Moreover, the government is also encouraging people to pursue marketing degrees by awarding fellowships to graduates and granting large funds to educational institutions.
Technological Advancements
A significant rise in farm production has resulted from technological advancements in agriculture. As a result, the agricultural produce market surplus has increased. The marketing system has grown as a result of this.
Types of Rural Marketing
Below we have listed the types of rural marketing. Let's check out:
Consumer Market
Components: Individuals and households are the constituents. Consumables, food, toiletries, cosmetics, textiles and apparel, footwear, and so on.
Products: Bicycles, Watches, kitchen appliances, furniture, sewing machines, Radios, televisions, two-wheelers, and other durables.
Service Market
Components: Individuals, residences, offices, and production enterprises are the constituents.
Repairs, transportation, banking credit, insurance, healthcare, education, communications, power, and other services are available.
Industrial Market
Components: It primarily includes agricultural-related and other elements such as animal husbandry, poultry farming, fishing, cottage industries, health centers, co-operatives, panchayat offices, schools, and so on.
Products: Commodities, seeds, fertilizers, pesticides, animal feed, fishnet stockings, medicines, petrol fuel, and other products are available. Also includes—  Tractors, Boats, Pump Sets, Generators, Tillers, Harvesters, and more.
Four A's of Rural Marketing
When a company decides to enter the rural market, its marketing methods must be restructured to meet the demands and requirements of rural customers.
Therefore, businesses must adjust their marketing strategy according to the four pillars of rural marketing. It will ultimately help to meet the unique needs of rural customers.
The four A's components of the rural marketing mix are:
1. Affordability
People in rural areas have a low standard of living. This is why many find it difficult to spend money on overpriced things. Furthermore, they are primarily concerned with obtaining the required products.
Therefore, rural marketing initiatives must target rural consumers by identifying and meeting their unique demands.
Additionally, marketers must prepare for modest packaging of the product at an affordable price. It will aid to grab the attention of process-sensitive consumers.
In simple words, the items or services that are advertised should be affordable to rural consumers.
2. Availability
This is another important part of rural marketing — ensuring constant product availability— in remote rural locations. It is known that most rural people are daily wage workers that spend money on their needs regularly.
In case, they cannot obtain products in the rural markets, then they opt for different options. Therefore, it's critical to reach out to a rural marketing environment with your products and services on time.
3. Acceptability
Consumers in rural locations should be able to use your product or service. As a result, it must be developed in a way that meets the requirements of consumers. Furthermore, rural consumers' willingness to spend more money on a product reflects their brand acceptance.
4. Awareness
A rural consumer's access to media, such as smartphones or television, is limited. Furthermore, they have a very different perspective than a metropolitan customer.
As a result, marketers must concentrate on the communication and entertainment mediums that are widely available in rural areas. This will assist them in raising brand recognition and attracting potential rural customers to their products.
Additionally, your marketing strategy should also guarantee that your product or service adds value to their lives. And, also convince them that you can solve their specific needs.
Limitations and Challenges of Rural Marketing
Rural Marketing has its own sets of limitations and challenges. Let's learn about them:
1. Logistics and Distribution
Infrastructure remains a major problem in rural India. Furthermore, the lack of an efficient distribution network prohibits products/services from reaching rural India.
Moreover, the use of the postal system by mobile providers to permeate scratch cards to villages has been one of the most inventive methods in recent decades.
2. Collecting Payments
The vast majority of rural residents are still unbanked. Also, cash collection becomes clearly improbable.
Monetary collections, on the other hand, are inconvenient and difficult to trace. Especially in rural areas where payment cards or technology-enabled centralized POS (such as Suvidha) have yet to emerge.
However, the tried-and-true manufacturer-distributor-retailer model has proven to be the sole significant success so far. However, establishing such a structure is rare.
3. Pricing Costs
Sachet pricing is difficult to adopt due to payment collection costs. Because each instance of collecting and carrying currency has related costs, it is easier to gather greater sums.
It is because agriculture in rural India's core and agricultural income cycles are long, disposable income is not always abundant.
4. Diversity Challenges
Due to socio-cultural difficulties, the cyber café model has failed in many sections of rural India.
For instance; the lack of utilization by women, which was mostly due to their uneasiness in going to kiosks manned by men,. It was one of the reasons for the kiosk model's failure in Kuppam.
5. Developing Synthetic Scale
In the rural environment, developing synthetic scale through partnerships usually results in higher overheads.
To begin with, finding the ideal partner with village reach and presence is challenging. More critically, there are very few players who are good across various locations on these factors.
As a result, a pan-India rollout usually necessitates many partnerships, resulting in increased partner management costs.
6. Scaling Operations across geographies
If India is a land of various cultures, the disparity in rural India is even more pronounced.
Moreover, establishing operations on a pan-India scale is extremely problematic in several states. It further ranges from political bickering to downright local issues.
As we move from one stage to the next, any paradigm where scalability entails scaling on-ground operations is bound to run into a slew of problems.
Moreover, consumer tastes and behavior differ more widely across geographies than in the relatively more cosmopolitan metropolitan population.
Strategies of Rural Marketing
Businesses and marketers must pay attention to particular rural marketing tactics while marketing in rural areas. It would further help to maximize the reach and conversions of services or products.
Some of these tactics include:
1. Product Strategies
The company must first assess the needs and expectations of rural clients. Moreover, it is not mandatory that whatever sells in urban cities would sell in rural areas as well.
The following are some of the elements that are taken into account when developing product strategies.
Product Launch:
According to the agricultural cycle, rural clients receive a lump sum payment twice a year. As a result, the product can only be released during specific harvesting seasons, namely Rabi and Kharif.
New Product Design:
As previously stated—  a product that works well in an urban market may not work well in a rural market. As a result, while releasing the product for rural consumers, the corporation must plan for a sturdy model of the product (particularly for durable items).
Name of the Brand:
As people become more aware and informed, brands are increasing in importance in rural marketplaces.
In these marketplaces, however, brands are identified by the simplicity of their names, visual logos, product flavor, and color.
Low Price Packaging(Small Unit):
To appeal to daily wage laborers with limited cash, the product should be packed in compact units at a low price to meet the needs of rural consumers.
2. Pricing Strategies
Consumers in rural marketplaces are less brand aware and more receptive to product prices. The corporation however, bases its pricing decisions on the consumers' employment and income patterns.
Let's look at the many tactics used by marketers when determining product pricing in rural markets:
Heterogeneous Pricing:
Rural markets should have a distinct pricing strategy than metropolitan ones. To attract the attention of rural consumers, the product should be priced slightly lower.
Deliver Better value:
Rural customers are more concerned with the products' durability, or the value they provide to the customer. They are fine with paying more for a more feature-rich product.
Psychological Costing:
Psychological pricing is a strategy for making a transaction more tempting to customers. A product is priced at odd numbers such as 99, 199, 299, and so on could be a successful rural marketing method.
Basic Packaging:
Consumers in rural areas have a low level of living. They prefer not to spend a lot of money on things with flashy packaging, preferring instead to focus on the product's utility.
As a result, it would be a waste of time and money to invest time, energy, and money in complicated product packaging.
Rates for Special Events:
Occasions and festivals are highly treasured and celebrated in rural communities.
As a result, businesses take advantage of these unique events to entice rural customers with various offers and discounts.
Cheap Prices Points:
Consumers in rural areas have limited resources with which to purchase a variety of everyday utility products. As a result, a product must be reasonably priced to appeal to such customers.
Combo Pricing:
A bundle is a collection of products sold together in a single package at a discounted price to the consumer. To make the offer interesting to consumers and thrive in the competitive rural market, marketers must plan for product package pricing.
Initiatives for Retailers:
In the village, rural retailers are the most important medium of sale. Cash discounts, gift programs, deals, and quantity discounts must be devised by firms in order to increase retailer loyalty to the brand and increase product sales.
3. Distribution Strategies
The marketer must provide an uninterrupted supply of goods in rural marketplaces to build a regular demand for the product. The following tactics can be used to increase product availability:
Local or Regional Markets:
Local markets in rural locations include fares, farmers' markets, Sunday markets, and feeder markets. People from the village congregate here to buy items and chat with one another.
Vendors:
The most straightforward way for a rural consumer to obtain a product is through a village retail shop.
As a result, enterprises must organize their supply chain management so that goods are made available to these shops on a regular basis.
Corporation Depots:
The company maintains warehouses and depots in certain important rural locations in order to make items available to local consumers as well as those in adjacent cities.
Clearing Agents and Redistribution Stockists:
They both act as intermediaries between companies and rural consumers. They deliver items to shops, which then distribute them to customers.
Public Distribution System (PDS):
The government operates fair-pricing shops in villages to provide everyday necessities and durable goods at a low cost. Ration shops are one such PDS in India.
Delivery vans, traders, salespeople, and non-governmental organizations:
The corporation must operate a van to deliver goods in rural places where suitable transportation is unavailable.
4. Promotion Strategies
When a product is first launched to the market, it is called the marketing stage. In rural markets, the promotion mix should be tailored such that rural consumers may fully comprehend the product benefits.
Marketers employ the following promotional strategies:
Regional Media:
Local or regional media comprises audiovisual vans, animal parades, fares, folk programs, and other events. Displaying adverts, video clips, short films, posters, and paintings in these locations is also a good way to promote yourself.
Mass Media:
Television, radio, the newspaper, and the cinema are among the few forms of entertainment available in the villages. These famous mass media are used by firms to advertise their products.
Promote with Paintings:
Wall paintings are a wonderful way to advertise in rural markets. It is because rural consumers are drawn to bright colors and pictorial representations of items.
Personalized Media:
This may be thought of as paying a salesperson to go to each and every customer and collect information and questions about a product or a brand.
Using Models and Stars for Promotion:
Television actors and models are idolised by rural people, who regard them as role models. As a result, marketers must use well-known people in their television commercials to promote the brand.
Other Rural Marketing Strategies
Rural markets operate differently than urban markets. As a result, marketers must tailor a variety of techniques to break into the rural market.
Being informed about the traditions and values of rural consumers and tailoring marketing methods accordingly, such as a festival-themed promotion campaign, is another viable alternative.
Moreover, under-performing managers should not be demoted using rural marketing as a tool. Instead, a passionate person with a rural background who is willing to work in communities should be appointed.
For general growth, marketers might promote new business models and programs with a social focus. For example; boosting education or empowering women.
In addition, organizations can hire a rural marketing specialist agency. They must have prior experience in the industry and familiarity with the native language.
Remember that to establish the viability of spending on rural marketing, the organization should first calculate its per capita sales. Also, the company's product marketing cycle must be coordinated with the crop's sowing, growing, and harvesting seasons.
Moreover, with the help of smartphones and computers, rural customers are gradually upgrading to technology. Companies must take advantage of basic and easy-to-use technical tools to raise product awareness in rural areas.
As a form of digital marketing, marketers in the villages can utilize internet ads, applications, mobile messaging, and interactive voice responses to promote or endorse their products.
Ultimately, companies must invest in rural marketing over the long run and be patient in order to obtain the desired outcomes. Note that in a rural market, word-of-mouth publicity by locals is the best approach to establish a strong brand image and loyalty.
Examples of Rural Marketing?
Following we have mentioned some of the popular rural marketing examples. Have a look:
1. Coca-Cola: 'Chota Coke'
Coca-Cola brands used rural marketing tactics to expand their reach and increase sales in rural areas. They utilized distribution and pricing techniques such as offering iceboxes, refrigerators, credit facilities, and more.

Furthermore, Coca-"Accessibility" Cola's marketing introduced "Chota Coke," a smaller version of the conventional Coke bottle that was also sold at a lower price. It helped to improve its accessibility in rural areas.
Interestingly, Coke's rural marketing strategy served to bridge the gap between Coke and popular drinks consumed by rural people, such as lemonade, tea, and so on.
Interestingly, it resulted in an almost 60% rise in sales in the rural market for the corporation.
2. HDFC: 'Har Gaon Humara' and 'Festive Treats'
HDFC Bank, a renowned private banking brand, has launched a financial services campaign called "Festive Treats." It was part of its rural marketing strategy to provide incentives to rural consumers.
This further resulted in specific offers for rural residents on various financial products. It includes savings accounts, loans, and other deposits, among others.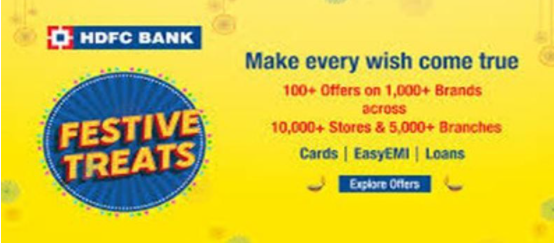 Likewise, HDFC Bank launched "Har Gaon Hamara," a rural marketing campaign. Further, it aimed at raising rural people's understanding of financial goods, digital services, and social welfare activities.
In addition, HDFC Bank has introduced the toll-free 'Har Gaon Hamara' IVR (Interactive Voice Response) service. It was launched to assist this project and connect out to rural markets, making it easier for farmers to access and use financial services.
3. Asian Paints: 'Utsav'
In rural areas, the well-known paint manufacturer Asian Paints' "Utsav" ad has been immensely popular.
As a demonstration of the paint's non-peel-off characteristics, Mukhiya's home in villages was painted six months before it was introduced.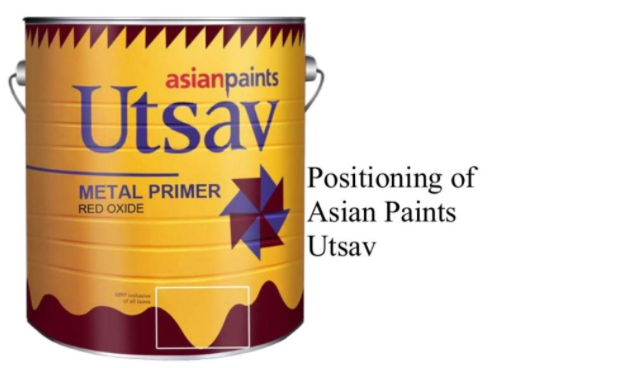 Furthermore, the idea behind such a demonstration was that rural buyers place a greater emphasis on other people's experiences with brands when making purchasing decisions.
As a result of the painted Mukhiya house walls, the Utsav campaign captured the attention of rural customers and successfully built long-lasting durability, attracting a large number of rural customers.
4. Hindustan Unilever Ltd. (HUL): 'Khushiyon ki Doli'
The ad "Khushiyon Ki Doli," also known as "Caravan of Happiness," by Hindustan Unilever Ltd (HUL),. It is a well-known FMCG company and was immensely successful in rural areas.
However, the primary goal of this campaign was to build the HUL brand in dark rural areas or villages, as well as to foster deep consumer contact in order to encourage brand acceptance.

Various HUL home care and personal care goods or brands, such as Surf Excel, Fair and Lovely, Lifebuoy, Wheel, and Close-Up. They all were promoted as part of this campaign to meet the daily needs of rural clients.
5. Hyundai: 'Experience Hyundai'
In India, Hyundai Motor India launched the "Experience Hyundai" rural marketing campaign in 418 rural areas.
Furthermore, the campaign's purpose was to create a considerable level of client engagement.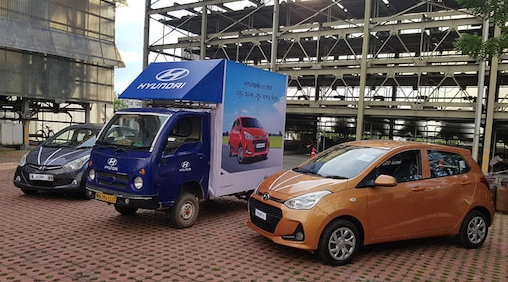 Using a trailer in which Hyundai automobiles were showcased in villages and small towns, the campaign was created to boost the customer base and connect more rural audiences.
How Deskera Can Assist You?
Whether you are a sales manager or running your own business, there are tons of duties and responsibilities that you have to fulfill. Using the Deskera CRM system, you can manage your contacts, leads and sales deals. You can use the CRM system to manage all customer data and manage your leads, sales negotiations and deals.
Doing so will help you to save the time taken in transferring customer data between the different systems. Having a good CRM system will help you manage your financial and sales reports and be prepared to kick-off your meetings.
Deskera can also assist you with real-time updates about your business like cash flow status, customer satisfaction, inventory management, sales, purchases, purchase orders, customer tickets, customer satisfaction, managing leads, revenues, profit, and loss statements, and balance sheets.
Moreover, it would also help in integrating sales methodology across different platforms onto one system so that you have a consolidated list for email campaigns, leads management, and sales pipeline to mention a few.
It will also help you to sync between your orders, payments, taxes, refunds, product variants, sending out invoices and reminders, facilitating invoice management, and even undertaking follow-ups and advertisement campaigns.
Such a consolidated platform will help you to improve your sales through building effective sales compensation plans and also facilitate faster and well-informed decision-making. It will help you in strengthening your opportunities and being braced for the threats.
Deskera books and Deskera CRM will also be able to ensure the highest customer satisfaction and thereby an increase in net revenues and net profits.
Try Deskera For Your Business Today
Sign Up For Free Trial
Final Takeaways
You have ultimately reached the end section of this detailed guide. We have included some final takeaways for your reference. Let's revise them:
Rural marketing is the process of producing, marketing, and turning rural people's spending into an effective demand for specific products and services in order to achieve the organization's goals and objectives.
Agriculture provides a significant portion of rural people's income. Crop failure has a direct impact on the income of rural people.
The most significant tool for expanding the scale of rural marketing is modern transportation and communication.
When a company decides to enter the rural market, its marketing methods must be restructured to meet the demands and requirements of rural customers.
Marketers must prepare for modest packaging of the product at an affordable price to grab the attention of process-sensitive consumers.
Marketers must concentrate on the communication and entertainment mediums that are widely available in rural areas.
In a rural market, word-of-mouth publicity by locals is the best approach to establish a strong brand image and loyalty.
Related Articles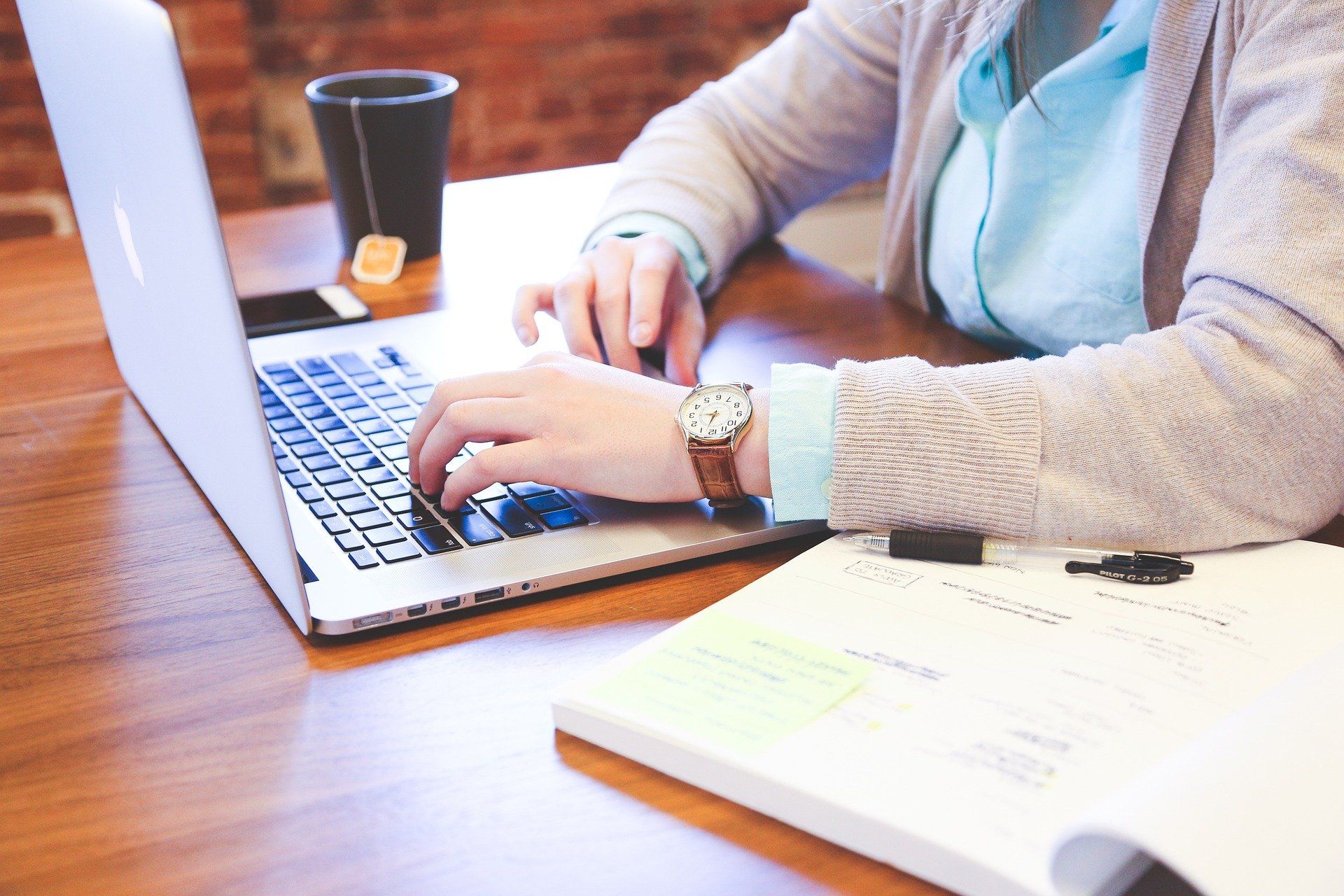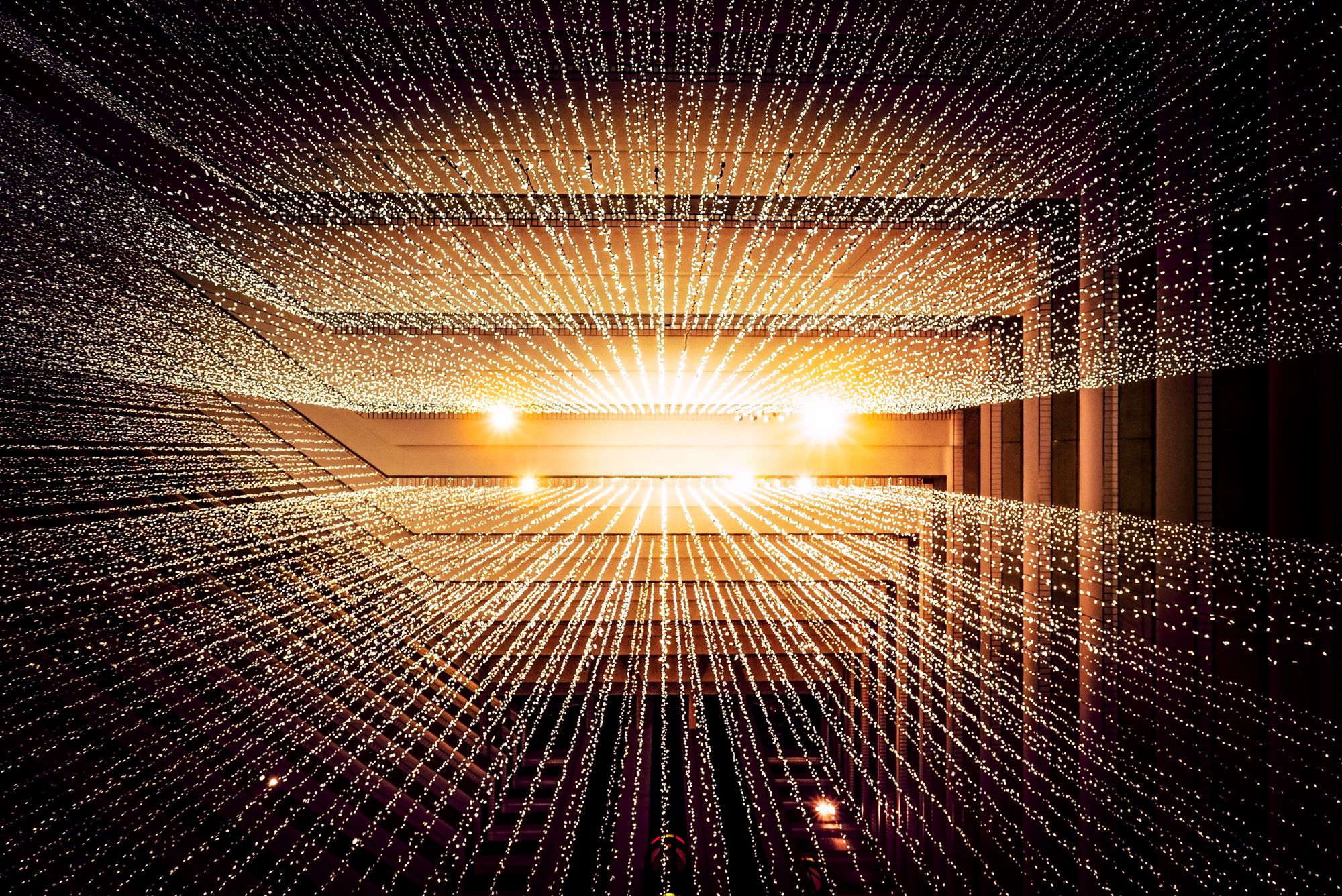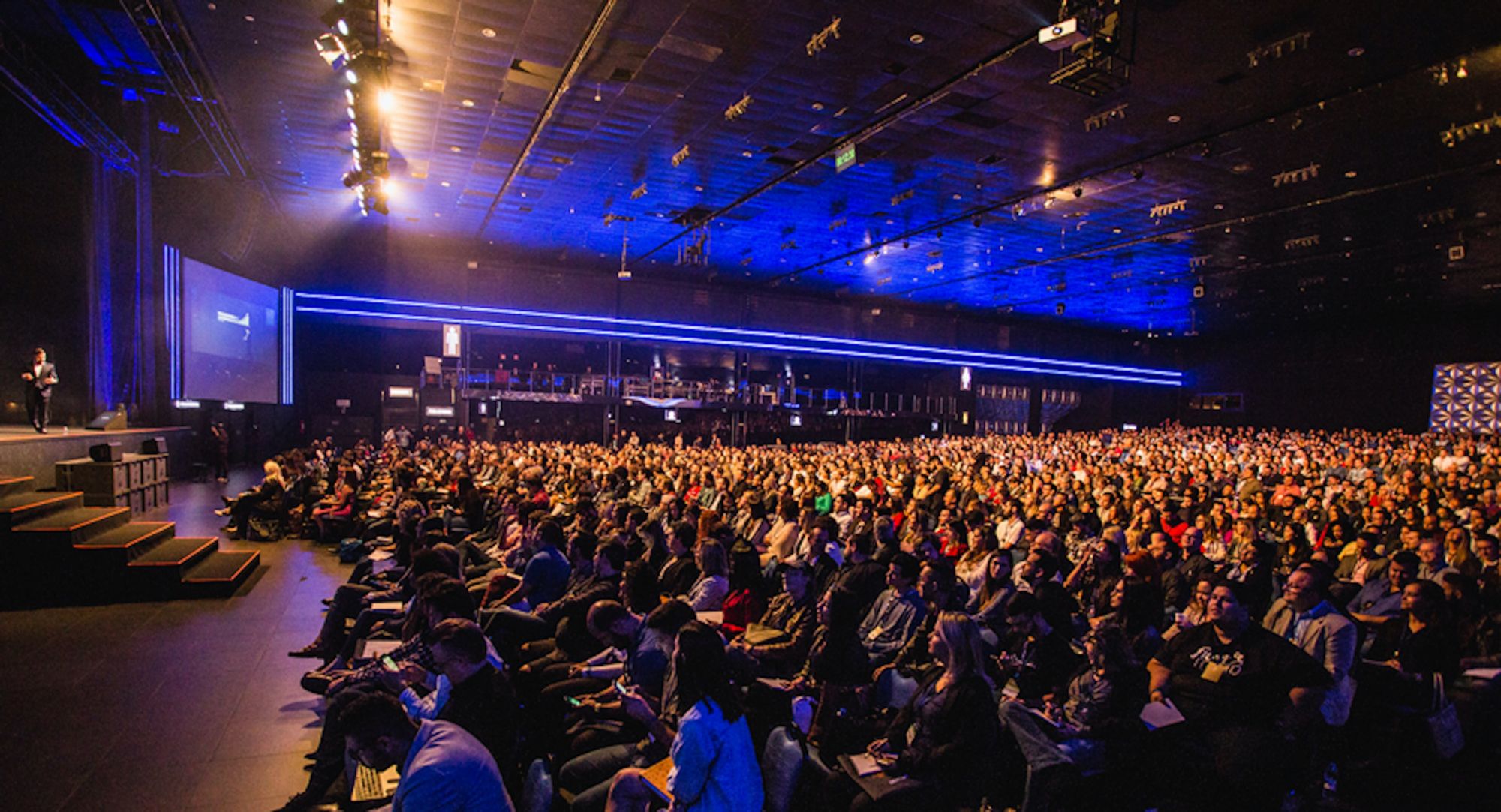 ---
---