You might have wondered, How does Online Accounting work? Online accountants have come into the limelight recently as a lot of organizations have started to adapt to the modern era and integrate web-based solutions into their present operations. If you're not aware of this practice, you might ask, how actually does online accounting work, and is it something you as an entrepreneur, ought to consider?
In this blog, we explain how online accounting software supports various activities in running a business. Here's an overview for the same:
What is online accounting?
What is the meaning of accounting software?
Features of Accounting Software
Types of Accounting Software
Modules in Accounting Software
Pros and Cons of Online Accounting Software
What is Online Accounting?
Online Accounting, also known as E-Accounting (or web-based accounting) is the use of the internet and online technology for business accounting. Like email being an electronic rendition of conventional mail, e-accounting is "electronic enablement" of lawful accounting and recognizable accounting processes which were generally manual and paper-based.
Online accounting through software is based on a monthly charge and zero- administration approach to support businesses in focusing on core activities and keeping away from the unnecessary expenses related to customary traditional accounting software, for example, disaster recovery, installation, backup, exchanging data files, installation and upgrades.
E-accounting doesn't have a standard definition, yet it refers to the transformation in accounting because of networking and computing technologies. Most e-accounting services are presented as SaaS (Software-as-a-service).
You can checkout one of the best online accounting software, Deskera Books, for your business ->
Try Online Accounting with Deskera Books
Sign up For Free Trial
What is the meaning of Accounting Software?
Accounting software is software that does various book-keeping activities. It is used to perform various business transactions and it also stores an organization's financial data
Most recent accounting software is usually connected to the internet. This implies you can connect from any web-abled gadget, like your PC or cell phone. This online space where you can access your information is known as the cloud. Online Accounting software consequently receives and gets updated in light of the fact that it's constantly connected with the internet.
Various types of Accounting software do various things. The vast majority of them consequently enter, store and analyze information for you. This is particularly valuable for saving time on tasks like bank reconciliation. Accounting software likewise offers valuable tools like invoicing, payroll, etc.
Accounting software represents a type of application that records and processes accounting transactions via useful modules, for example, general ledger, trial balance, and accounts receivable. It works as accounting information. It could be created in-house by the organization utilizing it, might be bought from an outsider, or might be a mix of third-party application software packages with local modifications. Accounting software might be online, which can be accessed from anywhere at any time with any web-enabled gadget. It differs enormously in its complexity and cost.
Features of Accounting Software
Simplification of Taxes: Tax time is becoming exhausting for organizations. Manually keeping track of each one of your transactions, computing the amount you owe, and recording your returns is a complicated task. Accounting software makes this activity simpler by keeping all that you really want in one spot. Your reports are prepared automatically, and you can file returns straight from your accounting system, without being dependent on a third-party application.
Making information accessible: Accounting software makes it easier to access your financial data. A cloud accounting solution permits you to get your numbers from any place, at whatever point you wish. All you need is an appropriate web supporting gadget, web network, and an internet browser.
Automation of tasks: Manual information entry is dreary and inclined to mistakes. With automation, accounting software keeps manual information entry to a minimum and builds proficiency. A decent accounting system expects you to enter data just a single time and will naturally extract your information when you want to make a transaction.
Avoiding loss of data: Backing up your papers and books is a troublesome activity, and many people aren't willing to enter their records by hand. On the off chance that you don't back them up, however, you could undoubtedly lose significant data. Accounting software sorts out and stores information in a manner that is intended to make your records simple to recover when you want them. Cloud accounting systems likewise have regular backups to forestall information loss.
Coordinate with other business applications: Business information just becomes more complicated with time. Integrations permit you to access and work with your information utilizing at least two unique applications from a single place. Accounting software can be integrated with reporting applications, online payment gateways, information management systems, and CRM solutions to add sales capacities to your accounting.
Types of Accounting Software
Low-end market
At the low-end markets, inexpensive applications software permits most broad business accounting functions to be performed. Providers usually serve a single national market, while bigger providers offer separate arrangements in different national markets.
A lot of low-end products are portrayed by being "single-entry" products, rather than a double-entry system which is used in many businesses. A few products have impressive usefulness however are not viewed as GAAP or IFRS/FASB compliant. Some low-end frameworks don't have sufficient security or audit trails.
Mid-market
The mid-market covers a wide scope of business software that might be fit for serving the necessities of numerous national accountancy standards and permit accounting in different currencies.
Along with basic accounting functions, the product might incorporate additional or add-on information systems and might be oriented towards at least one business sector, for instance with integrated or add-on information accounting modules.
Software applications in this market ordinarily incorporate the following features:
•       Industry-standard oriented data sets
•       Industry-standard tools for reporting
•       Tools for Designing or extending the application
High-end market
The most complicated and costly business accounting software is usually essential for a broad set-up of software frequently known as enterprise resource planning (ERP) software.
These applications commonly have an extremely long execution period, often more than a half year. Moreover, these applications are simply a set of functions with significant integration, configuration, and customization to try and start to look like an accounting system.
Numerous freeware top-of-the-line open-source accounting software is accessible web-based nowadays which expect to change the market dynamics. Most of these product arrangements are online.
The benefit of a high-end solution is that these frameworks are intended to help individual organization-specific processes, as they are profoundly customizable and can be custom fitted to correct business necessities. This generally comes at a massive expense as far as cost and execution time.
Personal accounting
Personal accounting software is essentially focused on home clients, supporting accounts payable-type accounting transactions, overseeing budgets, and simple account reconciliation, at the inexpensive portion of the market.
SaaS accounting software
With the rise of internet-based activities and faster computers, bookkeeping programming organizations have had the option to make accounting software paid for on a month-to-month recurring charge rather than a larger upfront license fee (software as a service - SaaS). The pace of adoption of this new business model has expanded consistently to the point where legacy players have been compelled to come out with their own internet-based versions.
Hybrid solutions
As innovation improves, software vendors have had the option to offer increasingly advanced software at lower costs. This product is reasonable for organizations at various phases of development. Large numbers of the elements of mid-market and high-end software are required even by private ventures as they grow in size or expand in various locations.
Furthermore, with an ever-increasing number of organizations expanding overseas or permitting employees to the home office, numerous smaller customers have a need to connect within multiple locations. Their choices are to utilize employ software-as-a-service or another application that offers them comparable accessibility from numerous areas over the web.
Modules in Accounting Software
Accounting Software is commonly made out of different modules, with various segments managing specific areas of accounting. Among the most well-known are:
Core modules
Billing—production of invoices to users/customers
Sales order—where the organization records client orders for the supply of stock
Inventory/stock—where the organization keeps control of its stock
Purchase order—where the organization orders stock
Accounts receivable—where the organization enters cash received
Accounts payable—where the organization enters its bills and pays cash it owes
Financial close management— where bookkeeping groups confirm and change account balances towards the finish of an assigned time-period
General ledger—the organization's "books"
Bookkeeping—where the organization records payment and collection
Non-core modules
Payroll —where the organization tracks pay, compensation, and related taxes
Reports—where the organization prints out information
Electronic payment processing
Timesheet—where experts (like lawyers and advisors) record time worked so it very well may be billed to customers
Reconciliation — compares records from parties at the two sides of transactions for consistency
Debt collection—where the organization tracks attempt to gather late bills (at times portion of accounts receivable)
Purchase requisition —where demands for purchase orders are made, supported, and tracked
Expense—where worker business-related expenses are entered
Inquiries —where the organization looks into data on the screen with no edits or augmentations
Calculation of statutory holdback
Late payment reminders
Record/Journal approval system
Drill down
Bank feed integration
Journals
Support for value-added taxation
Departmental bookkeeping
Pros and Cons of Online Accounting Software
What is online accounting software give advantages and disadvantages of online accounting software?
Let us see both the benefits and inconveniences of Online Accounting Software in depth.
Why Online Accounting is great for your Business?
There are many features presented by online accounting software which makes it fundamental and helpful for business accounting today.
Simple to use (User friendly)
It is designed extremely easy to understand that anybody without bookkeeping knowledge can begin using it.
The interface is made to work quickly and simply to enter your billing & accounting information. Output Books is exceptionally simple to learn and utilize.
Centralized Data Accessibility
The greatest benefit of online billing software is the accessibility of centralized data. All your accounting information is accessible on the web and can be accessed from any system's internet browser. Any data and financial information can be accessed by the respective clients from any gadgets.
Speedy Data Entry and Faster Payments
Make Online Invoices in a split second, send invoices as emails to customers, and get compensated quicker. Deal with your cash flow by knowing every single detail of transactions, client payment history, your profit history, and so forth
Back-up and Security
Back-ups are taken as often as possible in online accounting and it is automatically saved in your organization's server. So that, your accounting/ billing information stays safe in any event, when there is a server crash. So there is less chance of losing information in web-based online accounting software.
There is dependably a high risk of accounting information theft in the event of physical accounting and offline accounting. This can be overcome by web-based accounting which permits you to make separate login for every user, allocate user jobs, and set permission for users to access. So that, nobody can get to the application without consent.
At the point when anybody makes any changes to any exchange/transaction anything in the product, you can undoubtedly find who did it and when was it done. By appointing separate user login to your clients, each movement done from each login will be logged.
Accessibility from anyplace
The main feature of online accounting software is it tends to be accessed from any place through Internet-connected gadgets. You can have each business information at your fingertips. Make Invoices on the web and send them to customers from any place you are. Deal with your business effortlessly.
Save Cost
The money spent on installing the application, support, additional hardware in every client system can be saved.
Precision in Numbers (Accounting)
Precision is a vital feature when managing monetary information. People make mistakes in the calculation of complex information. Such mistakes can be avoided by accounting software and your business information will stay accurate. It likewise saves a ton of time spent in accounting processes done manually.
Limitless User Access
A number of users can be created and also assigned roles according to our request. Access authorization can be set for each user role dependent on your requirements. For example, the Administrator can access all elements of the application while the Sales Representative can have view, add, edit authorization just to the Sales module.
This way you can confine what to be taken care of by whom in your accounting software. Any user can get to their own record from any place and update accounting or billing information without any problem.
Why Online Accounting isn't great for business?
There are a few reasons that make Online Accounting not appropriate for a specific business. Also, certain individuals find offline or manual bookkeeping easier to have everything under their control.
Server Down Concerns
Quite often, your server may go down which will likewise influence your users from accessing the software. This might happen once in a long while however when it happens will affect your work. Furthermore, a great deal of time will be wasted until the server has returned to form.
Less customization
Generally, web application accounting must be less edited, changed, or arranged in comparison with desktop accounting software.
Less Flexible
It probably won't support all the features that you require. Likewise, some products probably won't permit you to move your information from their one to other software if you want to move to a new application in the future.
Ongoing Cost
Internet Accounting Software doesn't need an immense sum of money at first yet month-to-month charges will add as a greater expense which is a significant con. In any case, some product like Output Books gives web application as a one-time payment.
No access without Internet
Web-based Accounting Software absolutely relies upon the Internet. So when the Internet fizzles, your accounting work will get halted which thus will affect your efficiency. Frequent loss of the Internet may lead to major issues in business and there will be no access to information without the Internet. Additionally, Internet Speed is vital. The slow speed of the Internet will influence the performance of the software.
Information Theft over the Internet
Indeed, even with the great encryption in the web application supplier side, there may be information theft while transferring information over the Internet. So, one should always keep in mind accessing from any place through the Internet and sending information over the Internet is risky. It is the user's responsibility to make your record secure.
Browser Reliance
There may be issues getting to the web application utilizing specific browsers of different versions. A few elements or features in the web application may not be upheld in certain browsers. So while buying web applications, it is important to make sure that it supports the internet browsers that you and different users are utilizing in your organization. It is smarter to buy a web application that supports a variety of browsers.
Low Speed
The speed will be low when compared with offline accounting software installed locally on a server.
However Online Accounting software has security issues on the user side, it can be made safer by taking a few actions, for example, authorized access permissions, password-protected management, staying away from access of public Wi-fi organizations, only using authorized devices, and so on.
Wrapping up
To succeed at maintaining your business – or even to know whether you're succeeding – you would require accounting software. An accounting application permits you to track the monetary strength of your business. Regularly, it permits you to enter in all costs, for example, finance and equipment costs, just as income from sales. Organizations of all sizes utilize accounting software.

Key Takeaways
Business accounting is the most common way of recording, analyzing, and interpreting deciphering monetary data and transactions. It is the method by which a business monitors its tasks. Now and again monitoring these activities can be troublesome, which is the point where accounting application steps in.
Online Accounting includes performing regular bookkeeping activities, bookkeeping research, and bookkeeping training through different web-based or PC-based accounting tools in the software which supports organizations in decision making based upon the outputs received from this software and hence save time to focus more on the core objectives of the organization.
Accounting software is online-based, or with many online elements. The scope of accounting application is anyplace from basic and easy to understand to the complex which requires knowledge and experience.
The cost range is additionally wide, with SaaS (Software as a Service) memberships offering low-priced, restricted versions of the product inexpensively. Company versions of the product will be substantially more costly.
Related Articles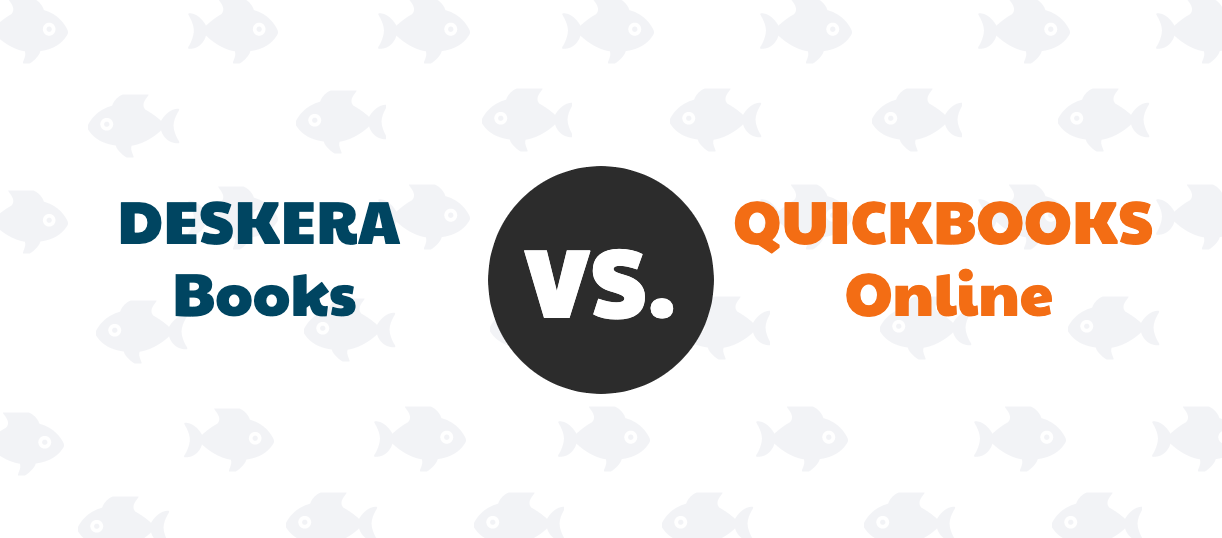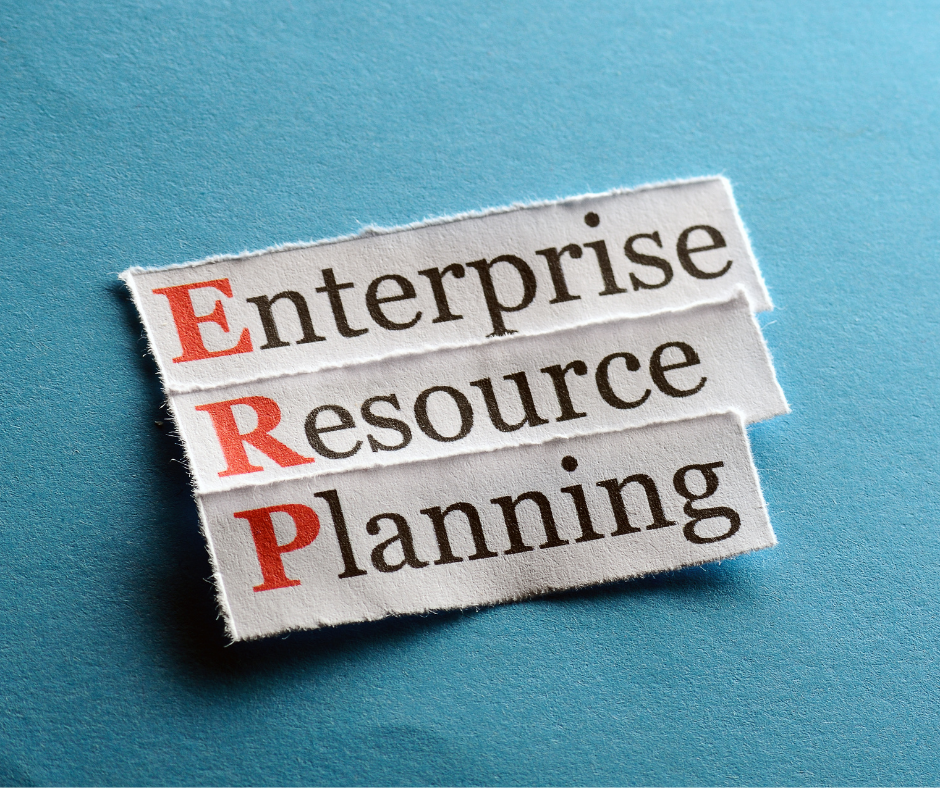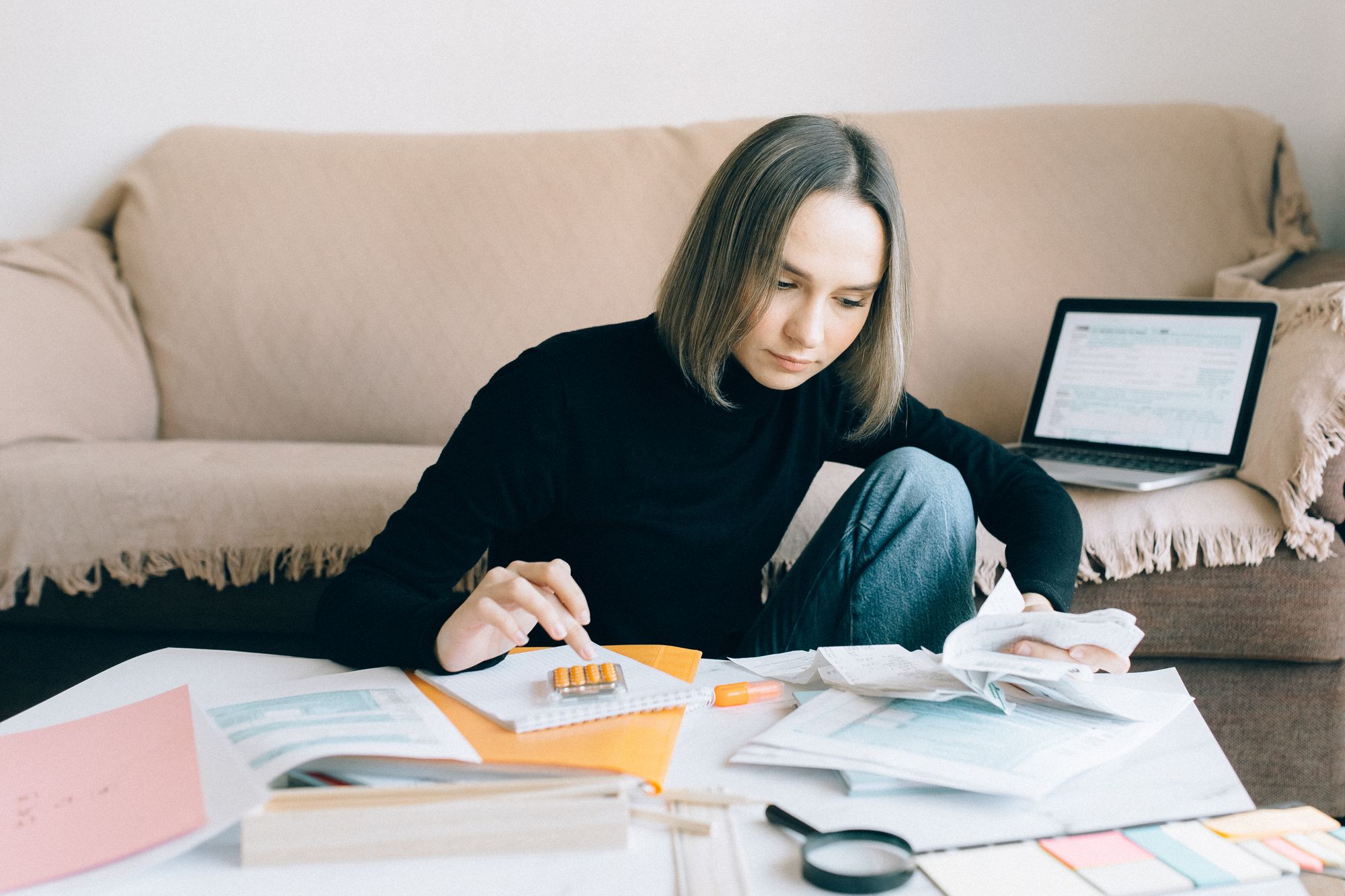 ---
---