The global medicines market is worth $940 billion, and is expected to grow by 6% to $1,170 billion over the next few years (based on recent research).
The pharmaceutical sector has always been an area requiring immense research. The research and development work necessitates a huge investment. The majority of research is focused on finding viable cures and treatments.
Despite recent growth in the global pharmaceutical market, it still struggles in comparison to its related industries, which include medical equipment and healthcare services.
There are increasing hazards associated with the pharmaceutical industry expansion. The FDA's regulations are stringent, patients have high expectations, and competition is fierce. Moreover, these are just a few of the obstacles the industry faces.
There are numerous concerns for pharmaceutical manufacturing companies and digital marketing is one of them. Therefore, it is vital to take a closer look at the various factors that affect the marketing process and the overall growth of the pharmaceutical industry.
Here is what we shall see in this article:
One-Stop Solution for Your Marketing Needs
Sign up with Deskera for a Free Trial Now!
What is a Marketing Strategy?
A company's overall plan to be in communication or interact with its potential customers and persuade them to buy its goods or services is referred to as a marketing strategy. Every business aims to have an effective and excellent marketing strategy that boosts its sales and optimizes its conversion rate.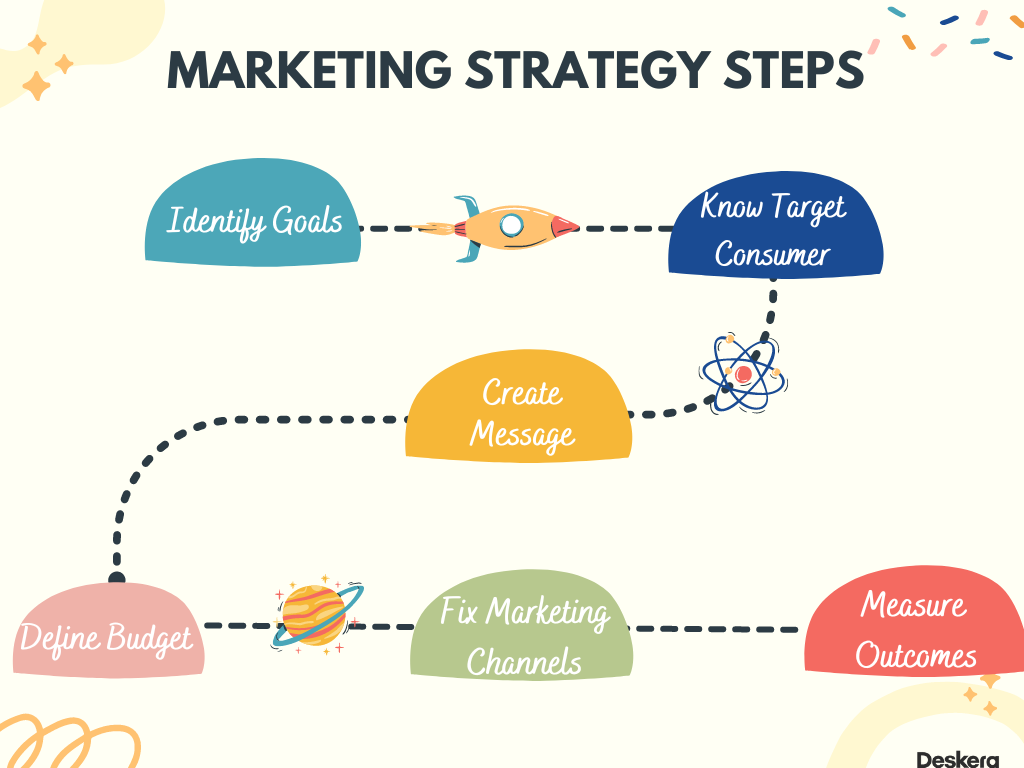 It all starts with sharing the business's value proposition with the customers. It helps the customers understand the company's stance and why they should engage in business with it. The companies must also include the advantages the company offers, the way it operates, and so on.
Additionally, components like critical brand messages and information on target customer demographics, shall all be included in a marketing plan.
In simple terms, we can state that the marketing teams can look at a marketing strategy as a blueprint to develop initiatives for selling all of the company's goods and services. In order to reach financial objectives and boost sales, market research can help measure the effectiveness of a particular campaign and find a potential market.
A marketing asset's ability to effectively communicate a company's primary value proposition can be assessed regardless of whether it is a print ad design, mass customization, or a social media campaign. By understanding the requirements and desires of its customers, a company can ultimately achieve and communicate a sustained competitive edge over competitors.
There are some key elements that are fundamental and must be considered before drafting a remarkable marketing strategy. These elements can be briefly described as follows:
Product: These are the products you are offering to the customers
Price: Price relates to a process of fixing prices for your products or services and how it will impact customers.
Promotion: The term "promotion" describes the actions used to increase consumer awareness of the company. It consists of things like public relations, advertising, and sponsorships.
Place: This aspect of the strategy relates to distribution methods and strategies for bringing the product to specific target markets.
People: While this predominantly circles around customer service, it also takes into account your staff, your marketing teams, and the salespeople who are instrumental in driving better sales for the business.
What is a Digital Marketing Strategy?
A digital marketing strategy is a plan for creating an online presence using tools like social media, paid search, organic search, and other web-based platforms like your website. With the digital advancements, new-age pharma companies are taking to digital marketing in a huge way to market their drugs and products. Numerous digital marketing strategies are in use today, and they frequently change to accommodate various business objectives and marketing plans.
Here are some common ways to implement a digital marketing strategy:
Search Engine Optimization or SEO: SEO is the process of optimizing material to raise its placement in the results of popular search engines. Organizations can more effectively reach potential clients through the main search engines by adhering to standard SEO guidelines with all digital material.
Social Media Marketing or SMM: SMM is the activity of using social media networks to deliver company messages and target customers. Businesses that successfully employ social media marketing strategies can speak with clients directly on their favorite social networks.
Content Marketing: The process of using a company's owned media platforms to target potential customers is known as content marketing. Regularly producing and publishing high-quality content by businesses helps boost rankings and increase website traffic.
Digital advertising: It is the practice of placing business advertisements in various online spaces, such as search engines and social media platforms. Pop-up ads and paid listings in
search results are two types of digital advertising.
Website marketing:  A company's website is a remarkably effective instrument for content marketing. An organization may establish itself as a thought leader in its field and entice potential customers with compelling call-to-action messages by developing geo-targeted and optimized landing pages.
Email marketing: This strategy is used to increase customer relationships or increase engagement with a present or potential audience base. With an increasing number of people using digital media, email marketing has become a powerful instrument with a successful track record.
Pay-Per-Click (PPC) Advertising: A subtype of digital advertising, PPC advertising involves businesses placing advertisements on a third-party website in order to increase online traffic. However, PPC advertising is different from other types of advertising in that businesses only pay when a user clicks the link.
Downloadable Materials or Content: Companies may provide excellent useful material that customers can download for free while also giving them essential contact information. This is a part of the website strategy and offers a productive technique to generate leads.
Why do Pharma Companies need a Marketing Strategy?
Pharma companies have a huge hand in supporting the healthcare industry and serving patients. Without the sector's contribution, it would be difficult to imagine the plight of healthcare services and patients trying to treat various ailments.
However, speaking of the commercial value attached to the sector, marketing becomes an aspect that just cannot be ignored. Good marketing is almost synonymous with the commercial viability of a pharma company. These facts make it essential to discuss why pharma companies need a marketing strategy to drive their products or medicines, in this case, in the market.
Let's take a look at the fundamental reasons the pharma companies need a concrete marketing strategy:
To achieve more market share
Penetrate new markets and geographical locations
Establish a reputation in the market
Retain existing customers and engage new customers
What are the Marketing Challenges in Pharma Industry?
Pharma marketing teams often come across difficulties while chalking out a marketing campaign. These problems could include the need to generate leads, secure sufficient funding for planned marketing initiatives, or demonstrate the effectiveness of those initiatives.
In this section, we shall outline the 5 major difficulties pharma marketers face. Let's dive in.
Decreasing Market Growth
Changes in Policy
Loss of product distinction in medical professionals' minds
Competition
Figuring Out the Best Sales Channel
Here is a detailed view of all these aspects:
Decreasing Market Growth
Although the pharmaceutical business will continue to expand, growth is expected to slow down because of pressures on pricing, market access, and slower volume growth in new economies. In addition to this, the generic medication infiltration has made it even more difficult for the existing brands.
These factors have contributed to the realization that in the upcoming years, the industry could be facing significant issues related to growth and sustainability. This tends to make it hard for marketers to build a strategy that leads to successful deals.
Changes in Policy
We know how policies and regulatory laws are extremely stringent, yet, of fluctuating nature in the pharma sector. Pharmaceutical companies must abide by them irrespective of the stages of business they are on. This affects both the production and sale of goods as well as their marketing.
Whenever there is a change or modification in the policies or regulations, the pharma supply chain gets impacted in B2B marketplaces. This happens as marketing strategies, campaigns, and messages, content marketing, frequently call for adjustment.
So to sum up, pharmaceutical companies will always be at risk from the legal and regulatory environment, and marketers will always have difficulties. With every passing year, it gets increasingly difficult for pharma marketers to deal with the constantly changing laws and policies.
Loss of product distinction in medical professionals' minds.
Doctors are frequently approached by marketers from diverse companies and pharma brands. These medicines are more or less made up of the same ingredients. These experiences obligate the doctors to select between giving medications from various brands that have functionally or structurally similar analogs.
This kind of scenario makes it difficult for your marketers to make the right sales pitch to these doctors; as all these factors eventually leave the medical practitioners confused. Owing to a similar chemical structure, doctors are unable to clearly identify your product from the rest.
Competition
The pharmaceutical B2B industry is quite congested. All pharmaceutical companies struggle with differentiating their products, and the issues mentioned above make it considerably more difficult for the organization to stand apart.
It can be challenging to distinguish oneself from competitors when there are problems with price, communication, brand perception, and distinction of the product or service itself.
Reaching doctors in an efficient manner
Medical practitioners are extremely busy people as they are consistently oscillating between patients and operation theatres. Therefore, it is critical to know precisely who your target audience is and how you can reach them successfully.
Owing to an increasing number of patients, the physicians have significantly reduced the amount of time allotted to each medical sales representative. Thus, this poses a challenge for marketers as reaching out to doctors becomes increasingly difficult.
Figuring Out the Best Sales Channel
It is essential for companies to figure out the best sales channels that have a proven record of showing success in the past. Knowing which channel works the best can be a challenge for pharma marketers.
This makes it even more important to consider the digital mode of marketing.
What are Pharma Marketing Solutions?
Having learned about the major and common challenges faced by pharma marketers now is the time to see the solutions.
Run brand engagement Campaigns
Leverage Digital Channels
Opt for an ERP System
Here are the details:
Run brand engagement Campaigns
Utilizing websites, social media, marketing materials, and email marketing, you can construct omnichannel brand engagement campaigns that connect patients and doctors in a variety of ways. You can start by doing tiny trials before expanding the successful ones.
Consequently, your end-to-end process timeframes are shortened.
Leverage Digital Channels to enhance communication with Doctors
It is indeed difficult to find a time slot for an appointment with a doctor. So, why not leverage the digital channels to set up a meeting with them or know about their availability?
Opt for an ERP System
ERP systems are software deployed to bring your business units together. They aim to automate and augment most elements of your business that were earlier handled manually.
By deploying an ERP, you can catch hold of the CRM module which is often integrated into the system. E-mail marketing, running campaigns, and even testing your approaches on the way have become a breeze with the ERP.
This can be commonly observed in an ERP for the pharmaceutical sector that comprises all the modules or components to carry out all procedures coherently. CRM module, which is a part of this ERP system, can take care of almost all digital marketing requirements of your company.
Creating Top Digital Marketing Strategies for the Pharma Sector?
Now that we have a fair knowledge of the problems and hassles of pharma marketers, we now move on to learning about digital marketing strategies. Patient communication and medical research are just a few of the ways in which we observe digital advancements. It has already changed the way the pharmaceutical and healthcare industries operate.
Digital marketing methods also offer a variety of valuable ways to contact and interact with potential clients and customers due to their unmatched cost-effectiveness.
In this section, we examine the major trends and strategies that will assist pharma marketers in utilizing digital marketing to promote, engage, and lead to a successful sales stint.
Pharma SEO
Despite the quick changes to advertising platforms and industries on a worldwide scale, pharma SEO's goal is to achieve organic growth by adhering to a few fundamental principles. As more and more scientists who frequently work for larger organizations use the internet to research topics, there may be special potential for pharmaceutical businesses.
Pharmaceutical companies that want to drive traffic to their websites, increase brand recognition, and communicate with their target audience should consider search engine optimization.
Here are the ways you can achieve this:
Become familiar with your target market's distinctive qualities and preferences.
Create a website and related tools that you would wish to use.
Always be succinct but explanatory.
Understand your responsibility for your content, and constantly work to make it better.
Social Media Marketing
Social media platforms have become the new address where all the marketing is happening. With almost 40% of users taking to social media to learn about new products, it would be wise to start your marketing campaign on one of your preferred media platforms.
Just like any other industry, the pharma sector must also take this route to put its products on social media and benefit from social media marketing.
User-friendly Website
The user-friendliness of your website is based on two factors:
How informative it is
How accurate it is
Your users which are predominantly doctors and patients will scroll to the bottom of the page and buy your product only when they find your website useful. Your website must consist of every minor detail of the pharmaceutical or the drug you are trying to sell.
Also, people do not like to go through difficult and complicated websites. Keep your navigation simple. Keep the information crisp and to the point. Also, ascertain that the information that goes on the page is accurate.
Content Marketing
We are familiar with the laws and regulations implemented in the pharma industry that put a constraint on advertising of the manufactured drugs. Companies face challenges when trying to advertise. This is why you should make efforts to make content your friend and best advertising elements.
You can abide by the rules, be compliant and still have a great content marketing plan. Draft content and blogs that are not only interesting to read but also provide all the information about your product and company.
You must note that value-driven content is what today's audience is looking for. Put together blog posts that are engaging, attractive, and act as solution-provider for the patients that land on the page.
Automated Messaging Apps
Speaking of automation, chatbots and automated messages can play a crucial role in engaging your customers. These messaging apps automatically deliver messages and facilitate communication with customers. It is an excellent opportunity to speak with, patients, and partners directly.
Furthermore, in this segment, chatbots are incredibly beneficial and help in customer engagement through easy communication. These systems are adept at automatically communicating via voice or text messages.
E-mail Marketing for Clients and Medical Practitioners
The ideal alternative to think about is email as it enables you to communicate and interact with your patients and partners. You can set your goals and provide a straightforward road map for a successful email marketing campaign. Both these factors require a meticulously crafted email strategy.
This set of strategies called email marketing is utilized by marketers to carry out the required set of marketing objectives. The action plan provides firms with a direct line of communication with leads and customers for brand awareness.
Influencers
We have always followed what our favorite celebrities or influencers recommended. Signing up with an influencer to support a cause and advertise your drug can be a good idea. In fact, influencers can actually help control the spread of life-threatening diseases by spreading the message of using a particular drug.
For years, we have observed how health safety organizations have taken support of the influential people to promote drugs and medicines to uproot deadly diseases and health conditions. It is a convenient way to grab people's attention and market your products.
Simple Steps to Build a Marketing Strategy
When you set out on the journey to creating your marketing strategy, you must know the basic steps where you can start. The RACE framework of digital marketing can be your starting point.
This section takes us through those steps. Let's check.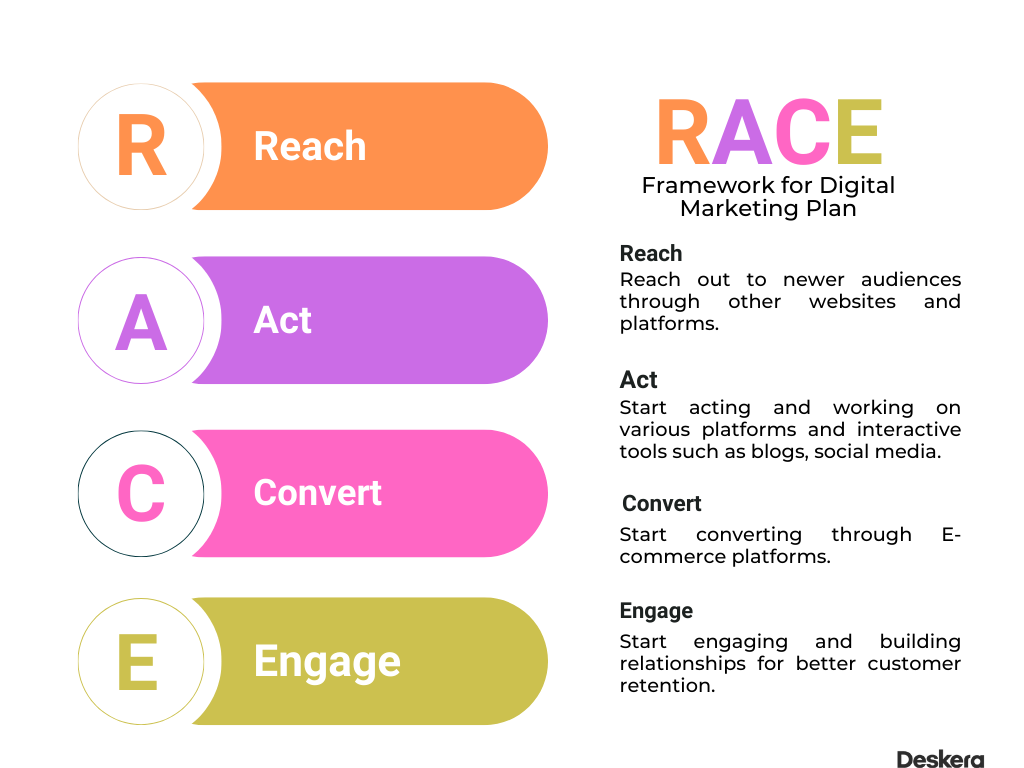 Reach
This stage is all about reaching out to newer audiences through other websites and platforms. You must connect with your audience and spread the word about your business. Instead of the consumer looking for your medication online, you should make plans to get in touch with them and fulfill their needs.
The most effective way to engage healthcare consumers is through campaign-specific marketing tools at the various stages of their purchasing process. It maximizes leads and revenue while providing a seamless customer experience when you reach the customer rather than the consumer reaching you.
Act
This stage requires you to utilize numerous interactive tools, such as blogs, websites, social media, and so on, to engage in conversation.
Healthcare brands have a chance to provide their customers with accurate information at a time when false information is spreading like wildfire. So, communicating with clients in the healthcare industry is crucial.
Engaging with marketers on multiple platforms to share reliable and beneficial information should be one of the greatest things to add in your digital marketing strategy for pharmaceutical companies.
Convert
When your lead finally purchases your product, you have successfully achieved conversion. For this stage, you must understand the needs of your target market and where they are in the purchasing process. Start executing strategies after that to persuade them to take concrete actions; which is towards conversion.
E-commerce platforms and product advertising are your essential tools when you seek to convert your customers. As a business owner, once you know what marketers want, you can give it to them by using account-based marketing techniques or e-commerce platforms.
Engage
An intentional, continuing strategy employed by businesses to add value to each client interaction and increase loyalty is called customer engagement. Client or customer engagement is all about the ongoing growth of a relationship between the company and the customer that extends well beyond the transaction.
Pharma being a highly competitive sector necessitates communication between businesses and their customers. It is a fruitful practice that helps establish goals for customer retention.
You need to be upfront and proactive about informing about any alterations or advancements in the healthcare sector. Delivering intimations and information or advice via emails, direct mail, webinars, and other channels can help retain clients.
In other words, you must invest in generating lifelong value for clients and move beyond the limitations of traditional CRM.
What is the Role of a Pharmaceutical Marketer?
We have extensively covered the explanation of the importance of pharma marketing. However, the people who drive the entire campaign in the field are called pharma marketers. What they do and what is their role in the process is something that we shall see in this section.
The role of a pharma marketer can be described through the following points:
Pharma Market Research
A pharma marketer must drive the pharma market research, which is by no means an easy task. They must be on their toes collecting all the information of factors including customer behavior and preferences, demand and supply, defining strategy and budget, etc.
As consumer preferences go up and down, marketers must arrange and implement strategies that attract prospects and accomplish business goals. From identifying the problem to building a research plan, and from data collection to interpretation, marketers shoulder significant responsibilities while researching.
Maintaining Product Positioning
The process of establishing your brand in your customers' minds is called brand positioning.
Brand positioning clarifies who you serve. Brand positioning is the tactic used to differentiate your company from the competition and goes beyond a catchy tagline or flashy design.
It also explains to your target market why they should choose you as their firm and what makes your goods or services unique. You can use it to support your pricing strategy and price plan. Pharma marketers ensure that an efficient process of brand positioning is carried out. They ensure that your marketing messages stand out, connect with your target audience, and inspire people to take action.
Product Lifecycle Management
Like any other product, pharma products have a life cycle that comprises three separate phases: Introduction, Growth, and Maturity. Product lifecycle management or PLM is the comprehensive process of managing a product's whole lifecycle, including its conception, development, servicing, and disposal. PLM, or product lifecycle management, is the management of all aspects of a product from conception through disposal.
Pharma Product Pricing
Pricing is the process by which a company determines the price at which it will offer its goods and services. It is a part of a company's marketing strategy. There are several factors that affect and influence drug pricing which the pharma marketers must be aware of:
Competition
Product features
Regulatory issues
Company goals
Legal issues
Pharma Marketing Communication
Marketing, at times, can be synonymous with the communication you have with your customers. Pharma marketers utilize a variety of marketing elements to meet the market demand. Public relations, trade fairs, and branding are the methods through which effective communication can be accomplished.
This stage includes all the tasks and tactics to communicate with the customers. The process consolidates the marketing components to promote the products efficiently. How well you put across your message in front of your prospects can be the determinant of how and when the purchase takes place.
Communication is, therefore, one of the most important facets of marketing.
Creating Detailed Reports
Pharma marketers get information from a variety of marketing efforts. Reports are where all this information gets noted and recorded. Information sources such as leads from events, conferences, seminars, or internet marketing provide insights to build a unique and adept marketing strategy.
Pharma marketers must create reports for presenting the facts and figures in front of the board or the management. These reports help in making informed decisions and learning about diverse insights.
Collaborating with Diverse Business Units
A pharma marketer's job also involves collaborating with the different units of the business such as the research and development unit, quality assurance team, and so on. The marketers must also coordinate with the production and distribution teams to ascertain inventory and stock capacity.
Apart from this, the marketers must also collaborate with the legal team to ensure all the processes are being carried out with all the compliances in mind. The finance team also shares product price-related data.
Controlling Marketing Plan
This is probably the most significant of all the points mentioned in the section. Estimating the progress on a daily basis and creating a framework based on it are important. On the basis of this estimation, marketers need to draw an outline of the processes that worked and the ones that were not successful. This helps analyze what must be continued and what can be left aside.
Fundamentally, controlling the marketing plan is all about assessing the implementation of the marketing strategies, which the marketers must shoulder.
Conclusion
We have always known how marketing plans and marketing strategies help businesses across the globe to reach out to the right audiences and customers. Pharma Sector is no different. A great strategy can open up several doors of opportunities for companies and help them overcome the struggles of reaching out to the target consumers.
However, the process of drafting a strategy necessitates the use of accurate information for both the management as well as the marketing team (marketers). Without the right set of numbers and data, it would be impossible to achieve the goal.
This highlights the significance of a centralized system that can keep all the relevant teams informed about the updates and the latest happenings within the company.
An enterprise-based system or an ERP could be the key to initiating essential activities pertaining to Customer Relationship Management, Payroll, Supply Chain Management, and of course Marketing.
How can Deskera Help You?
The article has highlighted the relevance of an enterprise resource planning system and Deskera can help you fulfill the essential criteria to bring your business units together.
Your marketing campaigns can be an indicator of the overall anticipated sales.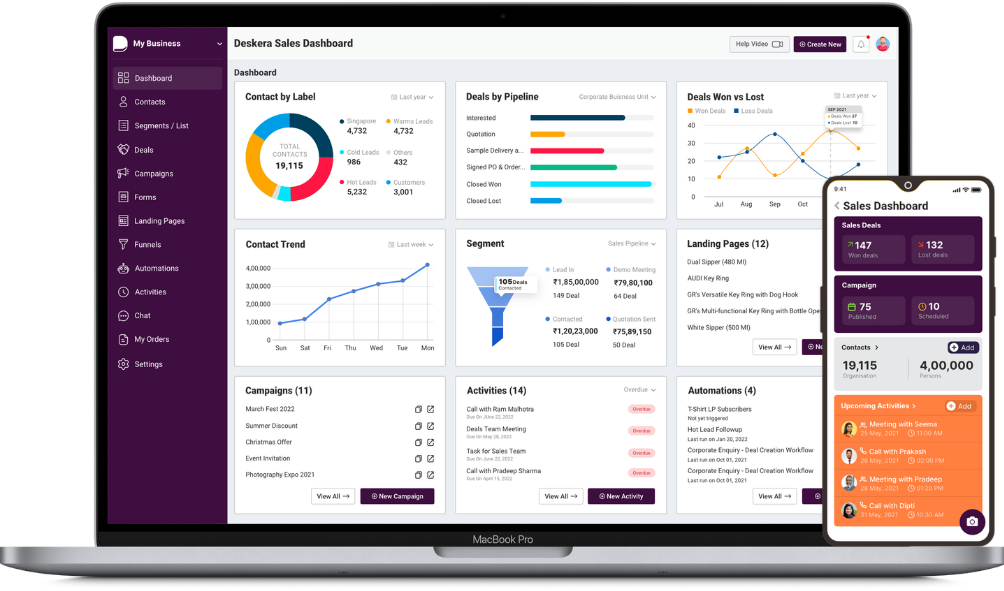 With Deskera CRM, you can access a platform that offers to grow your business by capturing more leads with e-mail marketing templates and exceptional landing pages. You also obtain a podium to close your deals much faster with Sales automation, while also being there for your customers with a remarkable e-mail and chat helpdesk.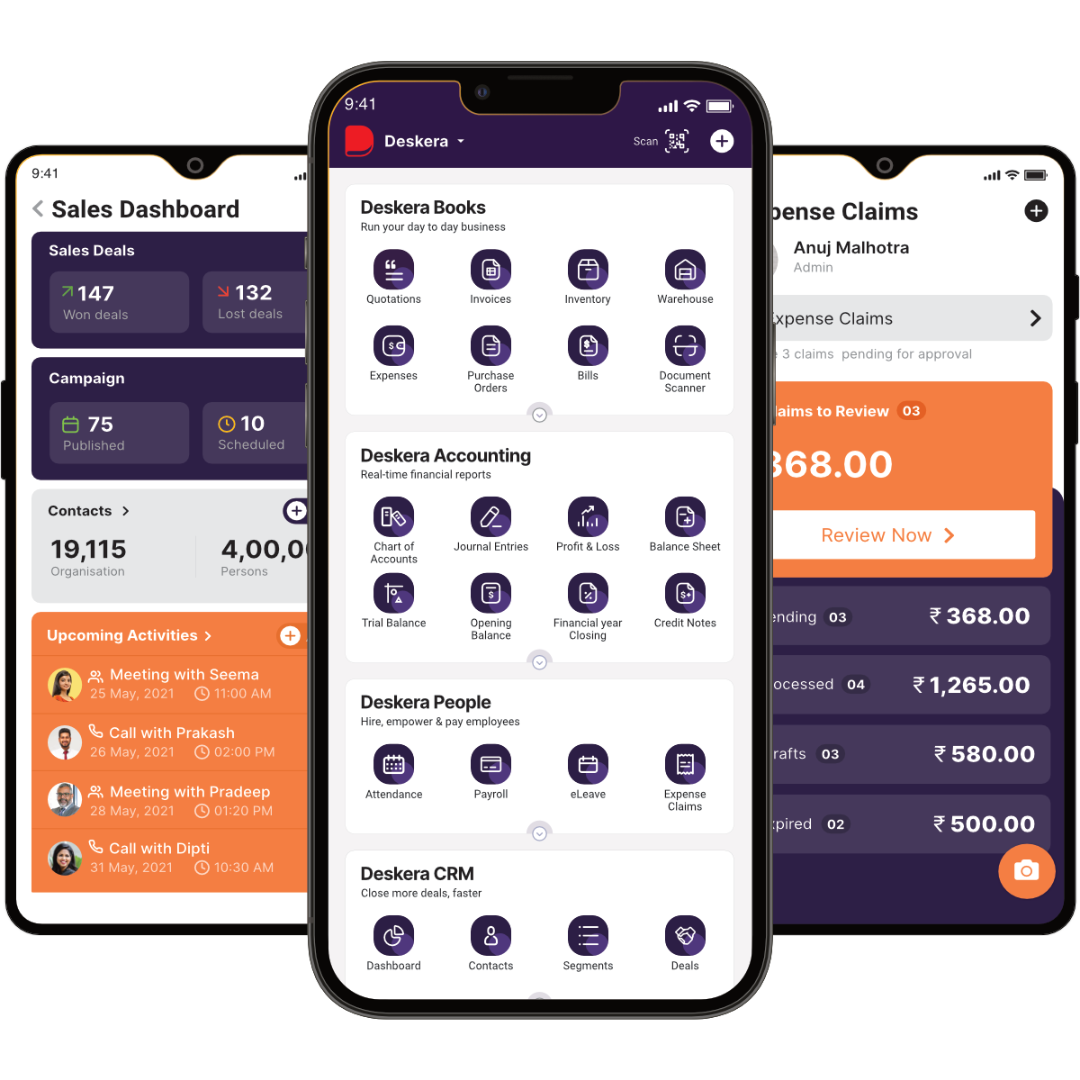 Help your marketers get the best tools to amplify their efforts toward driving better sales.
So, why wait?
Sign up right now!
One-Stop Solution for Your Marketing Needs
Sign up with Deskera for a Free Trial Now!
Key Takeaways
A company's overall plan to be in communication or interact with its potential customers and persuade them to buy its goods or services is referred to as a marketing strategy.
There are some key elements that are fundamental and must be considered before drafting a remarkable marketing strategy: Product, Price, Promotion, Place, and People.
A digital marketing strategy is a plan for creating an online presence using tools like social media, paid search, organic search, and other web-based platforms like your website.
SEO, SMM, content marketing, email marketing, PPC, and digital advertising are some of the methods that are deployed for the purpose of digital marketing.
Pharma companies need a concrete marketing strategy to achieve more market share, penetrate new markets and geolocations, establish a reputation in the market, retain existing customers, and engage new customers.
Decreasing market growth, changes in policy, loss of product distinction in medical professionals' minds, competition, and figuring out the best sales channel are some of the major marketing challenges in the pharma industry.
Leveraging Digital Channels and opting for an ERP System could be some of the possible solutions to achieve better marketing.
Pharma SEO, SMM, making user-friendly websites, automated messaging apps, email marketing, and hiring influencers are some of the effective plans that could help drive an exceptional marketing campaign.
The RACE (Reach, Act, Convert, and Engage) framework of marketing could help in building steps to establish stunning marketing efforts.
The role of a pharma marketer is crucial owing to its dynamism.
Some duties that a pharma marketer shoulders include pharma market research, maintaining product positioning, product lifecycle management, creating detailed reports, and so on.
Related Articles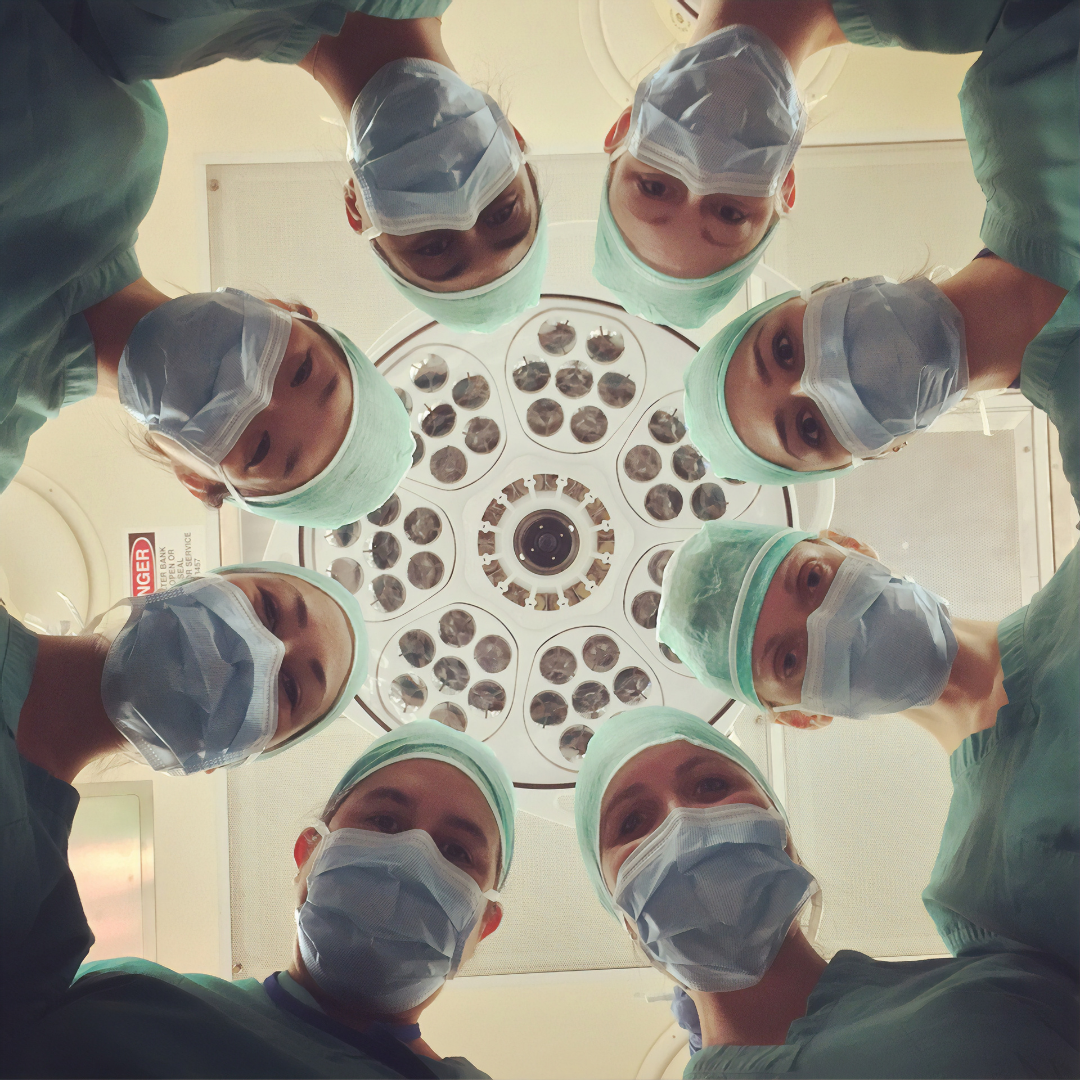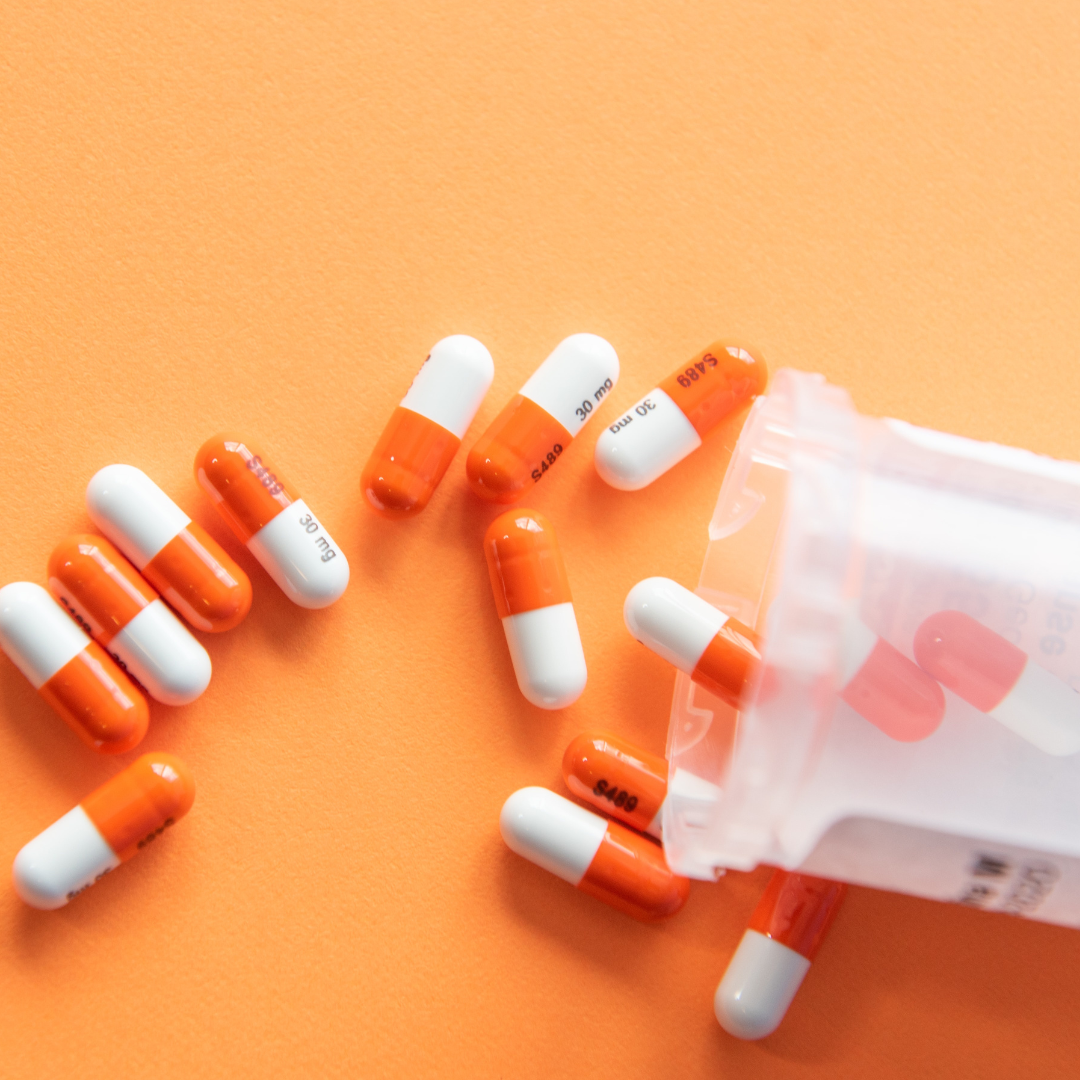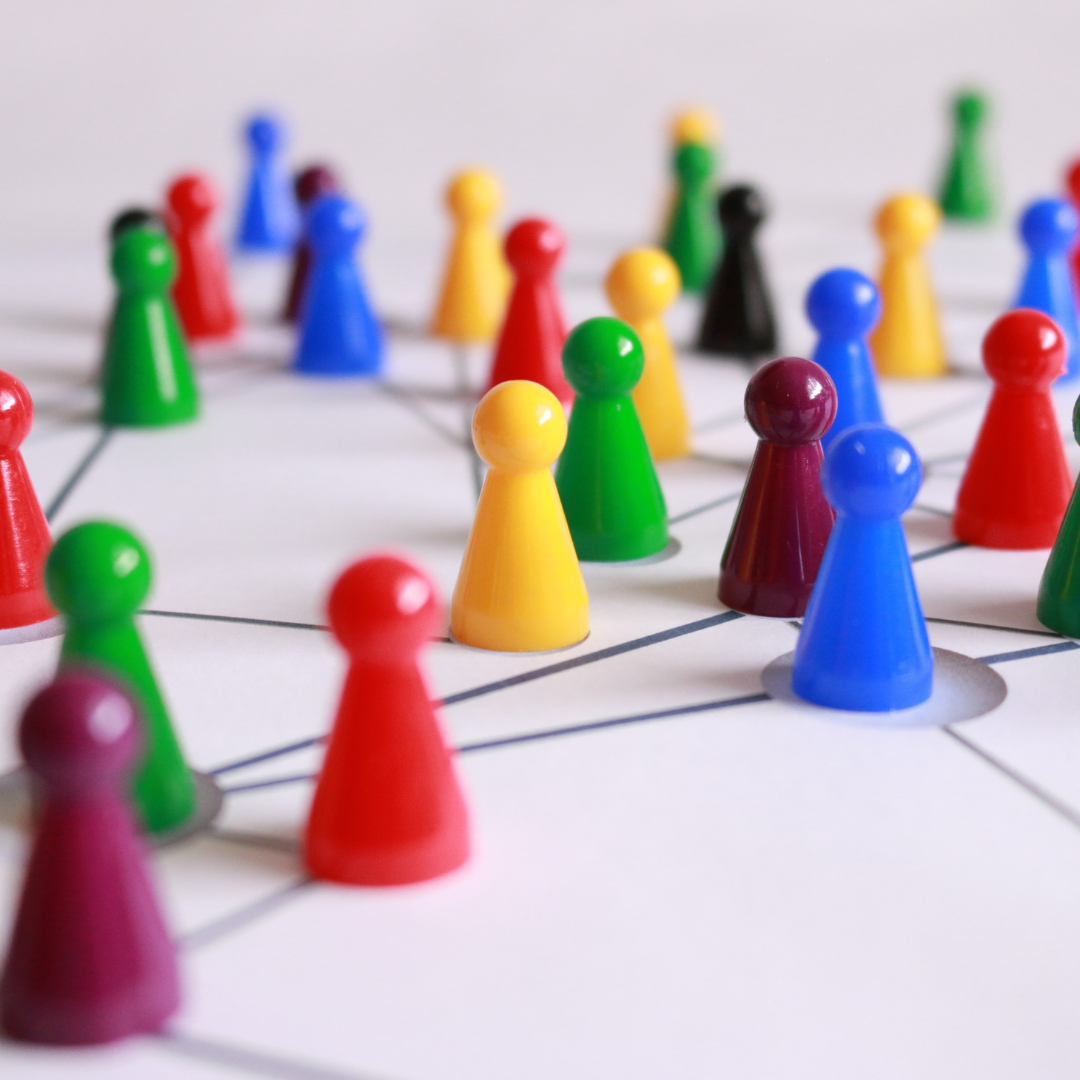 ---
---