As an entrepreneur, making your business/ organization achieve success must be your primary goal. But, there are various driving forces that help you reach your target effectively and efficiently. One such force is "Accounting Software".
Let's see the What? How? Why? Later in the article.
Before jumping into the topic, don't you think that accounting software should not only be able to offer a brief summary or full report of profits and losses, as well as your other accounting operations, but it should also keep you compliant with the legal requirements of the region or nation in which your company operates.
Aside from keeping up with changing laws, accounting software should assist in managing labor-intensive accounting duties, expedite tax preparation, and lessen the chance of human mistakes in the workplace, especially if you're operating in a virtual environment due to the COVID-19 epidemic.
Furthermore, most of the accountants who have been following traditional accounting think that it is no longer enough to stay up-to-date with the competitive market. They may not just manage accounts receivables, cash flows, and other documentation properly. But, also adhere to industry regulations, and keeping up with regulatory changes is one of the most difficult tasks for accounting companies.
Additionally, according to online accounting statistical data, 82% of accountants realize that today's clients are more demanding. As a result, 91% of them are already using accounting technology to optimize their efficiency.
What is Accounting Software?
Accounting software is computer software that assists staff and accountants in recording and summarizing a company's financial activity. The features of the accounting software change from one package to the next. Larger companies may choose a bespoke system that integrates a large quantity of data from many divisions. Small businesses frequently opt for an off-the-shelf solution.
Quick Points on Accounting Software
Accounting software is a computer application that helps accountants in documenting and reporting financial operations for a business.
Accounting software requirements vary per company. Some people will merely want generic, off-the-shelf accounting software, but others will require bespoke, sophisticated accounting software.
Accounting software simplifies the process of doing, understanding, and analyzing accounting computations.
Accounting software requires less office space since it eliminates the need for tangible data, which saves money on rent.
Accounting software facilitates the retrieval of historical accounting data, which is beneficial for internal and external audits.
Accounting software is developed by companies such as Intuit, Microsoft, SAP, and Oracle.
An Overview on Accounting Software
Accounting software is a crucial tool for any organization, today. Financial transactions usually track precise details, and reporting and analysis can be done relatively instantly with such software. These operations had to be done by hand before accounting software, employing gigantic transaction journals.
Due to the time and effort required to consolidate the manual data, ad hoc reporting was often difficult. Accounting software takes care of these tasks, saving accounting costs and allowing for better financial decision-making through prompt reporting.
Accounting software also makes it possible to store enormous amounts of data without taking up substantial space. As a result, businesses use less office space since they no longer require vast file rooms to keep data binders. Cost reductions are possible with less office space.
The ability to quickly access accounting data using accounting software makes auditing easier, especially for audits that involve assessing data from previous years. This not only helps with internal audits, but it also helps external entities like the Internal Revenue Service (IRS) with financial investigations for taxation purposes.
8 Benefits of Using Accounting Software
We talked about what accounting software is, but what are the key benefits of using it? But what was the need for having accounting software?
With its in-depth financial data, the tool can show you where you may save money and increase efficiency. Companies can automate bookkeeping chores and create tax-friendly reports in real-time if they have the right technology in place. Most significantly, companies may use this approach to predict expenditures and design a more intelligent investment plan.
The following are the main benefits of accounting software:
Streamlined Process: Accounting systems are meant to give numbers meaning while conducting automated calculations, putting financial control in the hands of non-accounting audiences. The business owner may do all accounting procedures and comply with legal requirements from a personal computer or a mobile phone with little to no expertise, and without hiring an external consultant to keep the budget updated.
Cost-cutting: Accounting and finance solutions automate basic calculations and administrative operations, allowing you to take control of your revenue structure without having to hire a third-party expert. Simultaneously, they save expenses associated with printing and delivering documents and keep critical data in safe, monitored places.
Transparency: The major benefit of effective accounting systems, from the perspective of an accountant, is that they minimize expensively and repeated human errors. Calculating incorrect figures or neglecting to disclose data on time may easily lead to a company catastrophe, which is where automation comes in handy.
Reliable Forecasting: Without a robust framework, analyzing the patterns and trends in your business performance would take a long time. Accounting software offers numbers meaning, allowing you to see where you can save money and where you can invest more. You'll be able to establish wise strategies and manage resources more effectively if you have a clear picture of your present financial situation.
Productivity: Accounting software should be an entrepreneur's first choice if he/ she has to pick a single suite of digital services to boost performance. These technologies delve deep into a company's most inconvenient day-to-day chores, collecting, organising, and analysing their most sensitive data, and, most importantly, making better use of their money.
Tax Conformity: Many of today's best accounting software is dedicated to payroll services, reporting, and automatically complying with tax rules. Once you've activated them, they'll become your primary source of tax and audit information, storing all of the pertinent facts so you can keep your process transparent.
Strengthened Relationships with Customers: Most accounting solutions nowadays are built on efficient billing and invoicing, preventing all kinds of hassles and miscommunication with the customers. They're also simple to customise on behalf of the organisation, making its performance look more professional and genuine.
Security: Financial data is the most critical information a firm has, and it must be protected at all costs. Accounting software accomplishes just that for their users: preventing finances from being compromised in any manner, and they preserve a backup copy in case they need to be retrieved.
4 Major Types of Accounting Software
Let's look at the different types of accounting software today. Accounting and finance systems are divided into four groups based on the kind of operations. Here's a quick rundown:
Billing and Invoicing systems
Companies' fundamental, day-to-day activities, such as check writing and reminding clients about their due payments, are accomplished by billing and invoicing systems. They are necessary to maintain control over accounting data' correctness and to make the service appear more professional and respectable to the end-user. Billing and invoicing software assists businesses in documenting financial activity and preparing it for authorization and validation.
Example: Deskera Books, FreshBooks, ZohoBooks
Payroll management systems
If you want to keep your account payable and receivables under control, you should seek payroll management systems that can handle everything. These programmes were created to help with a variety of duties, including calculating employees' salaries, eliminating deductions, transferring salaries straight into employees' bank accounts, preparing tax forms and payslips, and more. They will help you safeguard your financial transactions, minimise costs, and create thorough reports in the long term.
Example: Deskera HR, Xero, AccountEdge
ERP systems
This is among the most significant types of accounting software. It integrates all product planning, resource purchasing, stock management and monitoring, distribution, accounting, advertising, finance, and human resources systems. The most recent ERP packages also include CRM and BI modules, allowing the organisation to learn from its past mistakes and develop stronger plans in the future.
Example: Deskera ERP, Brightpearl, Odoo
Time and expense management systems
These applications are intended to help businesses speed up billing cycles and approve spending while on the road, and they're generally adjustable enough that each company may tailor them to its own operating pace.
Example: Deskera People, ZohoBooks, Expensify
Key Functions of Accounting Software
Accounting software may boost your firm in a variety of ways, based on its major functions. Let's check them out:
Accounting: Accounting is an important component of any system and it should be the first thing you search for when seeking a dependable solution.
Billing and Invoicing: While there are accounting systems dedicated only to billing and invoicing, the majority of them nevertheless handle comparable procedures as a necessary component of any financial operation.
Budgeting and Forecasting: This is another frequently incorporated module in most accounting systems, and it calculates and analyses financial performance for the current year while also assisting in the forecasting of the budget for the next year.
Fixed asset management: It may be used as a standalone tool or as part of a larger module to assist handle financial data more correctly.
Payroll management: With a variety of payroll functionalities, you'll be able to compute and manage employee payouts, quickly produce their checks, and accurately answer any active legal and tax obligations.
Project accounting: It is generally deployed as a separate system that represents the accounting version of specific industry software. Construction operators and software developers will appreciate them the most, as expenses and related laws vary from project to project.
Fund accounting: It includes tracking donation spending, grant administration, GASB rules, and is found in accounting software tailored for government agencies and charitable organizations.
Inventory management: You can manage your items' availability and movement, avoiding delivery concerns like overstocking and under-stocking.
Things to Consider When Getting An Accounting Software
Points to keep in mind are largely determined by your company's unique goals and priorities. Following are some suggestions on what you should look for in accounting software:
An integrated invoicing module:
Regardless of the primary processes, your accounting system should be extensive (for example, project accounting), and you should always look for a system that includes at least some basic billing and invoicing capability.
Customization:
There is no such thing as "one-size-fits-all" accounting software, and the reason for this is that each organization does its own financial computations and follows its own set of standards. If you can't identify a system that suits your business model, seek a flexible software that you can customize to your business functions and that will grow with your company.
Easy to use:
Accounting processes and computations are anything but easy, therefore at the very least, your new accounting software should be able to provide you with an intuitive working environment. This means that data should be cleanly organized and functionalities should be accessible from a single dashboard.
Security:
Accounting systems, as previously said, revolve around a company's most sensitive data, notably the statistics it relies on. Choose a trusted provider and examine security features beforehand.
Connectivity:
When you're ready to purchase an accounting system, you'll already have a number of software to deal with. To avoid having to change your whole software infrastructure to meet the demands of a single application, go the opposite way: choose a system that connects with the tools you already have.
Mobile Usability:
Why not select one for your needs? Mobile-ready accounting systems are no longer a luxury only big companies can afford. Most well-known companies now provide native Android and iOS applications for their customers, which are nearly identical to the desktop version of the system in terms of functionality.
Pricing:
Again, the software logic can be applied: the more a system can accomplish, the more it costs, therefore if you can afford a full-featured, advanced suite, go for it! Nonetheless, you should be aware that great accounting systems can be acquired for a fraction of that cost, and some are even free.
Reliable support:
Most accounting software firms claim about their skilled and quick-response support team, but you won't know how effective they are until you have an issue to report. Test support in advance to avoid an unpleasant letdown for the money you've spent.
3 Common Issues That Can Come Up with Accounting Software
Developing industry-specific accounting systems
Developing industry-specific accounting systems are becoming increasingly popular. If you have to pick between a generic, standardized accounting system and one tailored to your industry's particular demands, go with the latter. However, keep in mind that in most circumstances, you won't be depending on years of reputation to back up its quality, so double-check that all of the features you want are available and do so ahead of time.
Customization and scalability
As accounting is a non-creative field, developers have very few options for making the automated process more interesting. As a result, accounting systems aren't the most exciting or adaptable software you'll come across. Choosing a customizable solution and ensuring that you can integrate your rules and business specs within might be a wise line of action on your part. This will also ensure that you do not have to upgrade the technology as your company grows.
Lack of Proper Integrations
When searching for dependable accounting and financial software, ensure it has an open infrastructure that allows for third-party integrations, or at the very least, that the connections you want are already in place. Accept nothing less than the finest, since today's developers are well aware that their product must integrate with sales software, BI systems, CRMs, project management applications, and a number of other services.
Final Words
Accounting software is a computer application that helps accountants in documenting and reporting financial operations for a business. Deploying accounting software in your firm can be a huge investment, be wise and try to explore its benefits, features, competency, possible disadvantages, and organizational requirements.
Related Articles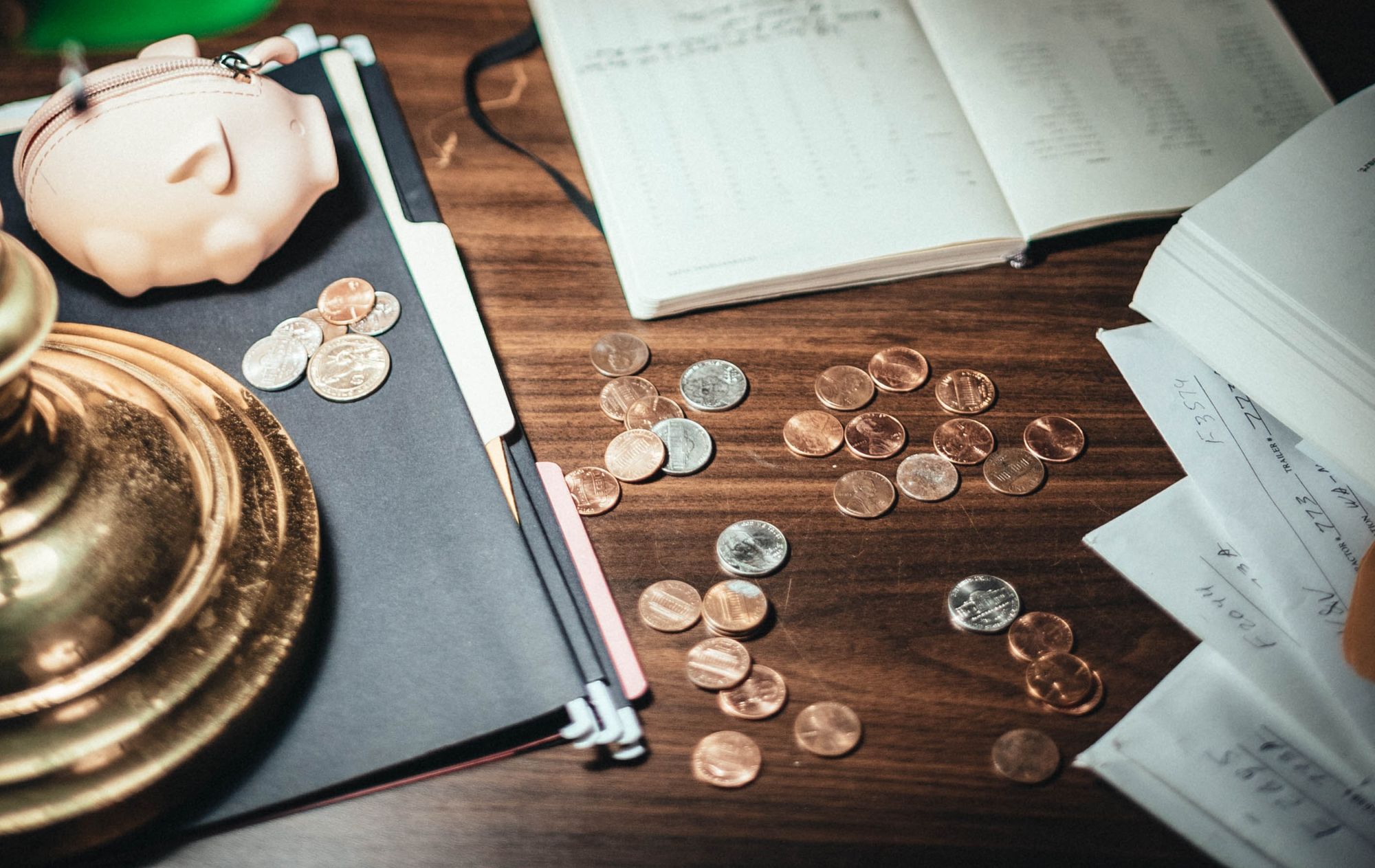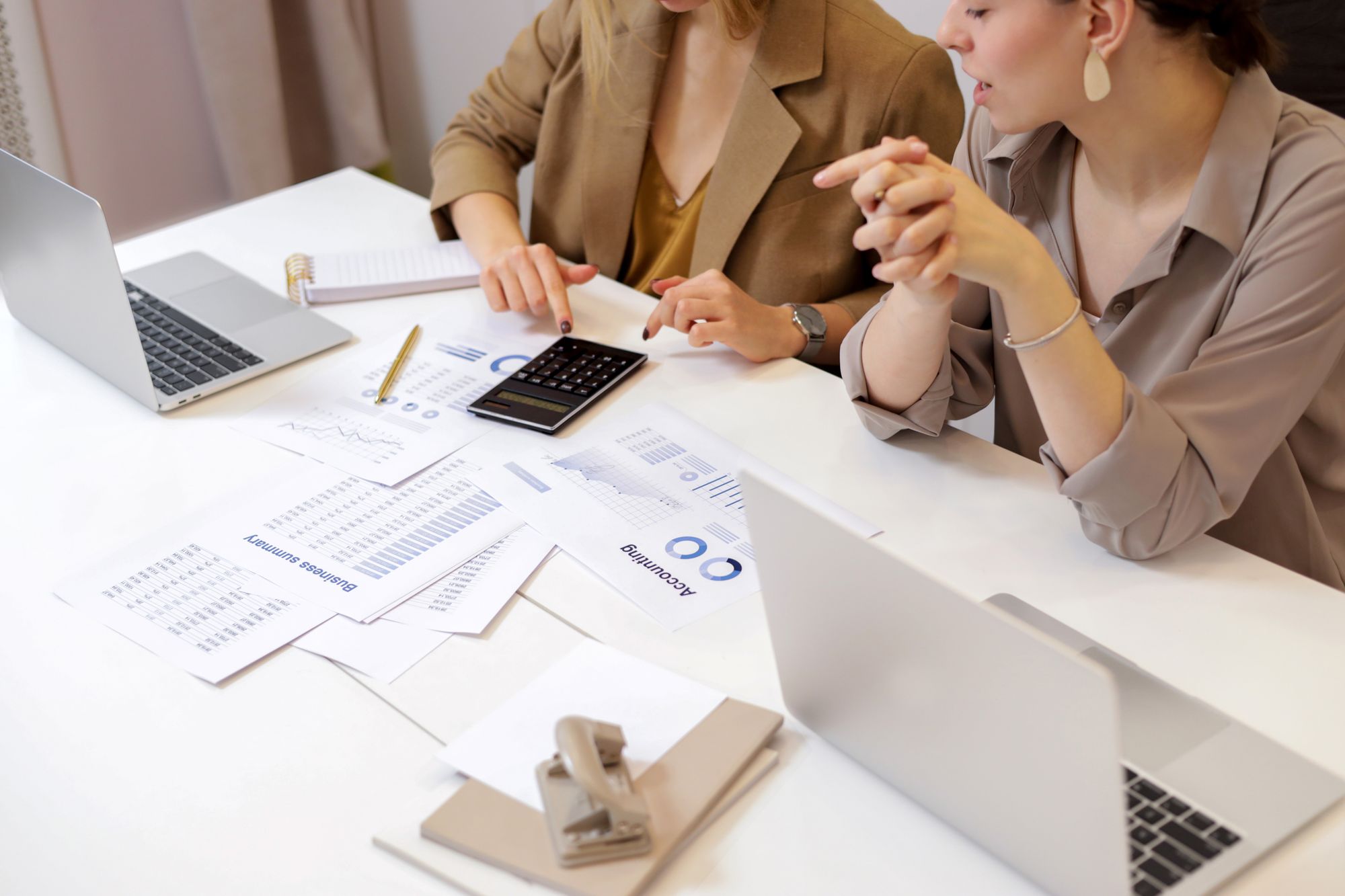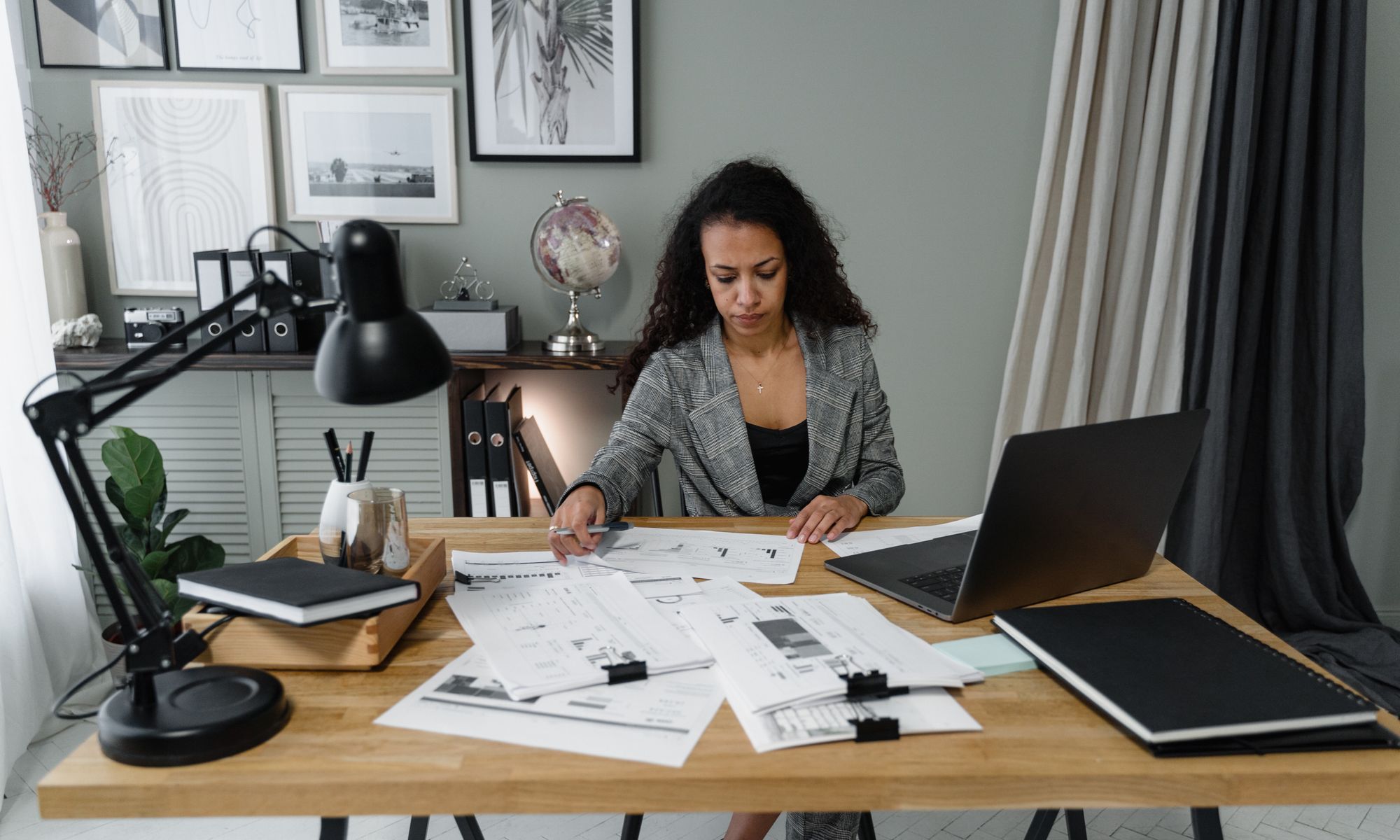 ---
---