There are many eCommerce businesses through which both new sellers and existing retailers are trying to increase their profit margins using Fulfillment by Amazon. Fulfillment by Amazon, also known as FBA, is a great way to advertise and market your products and services digitally on several other selling channels and to find a niche for online sales.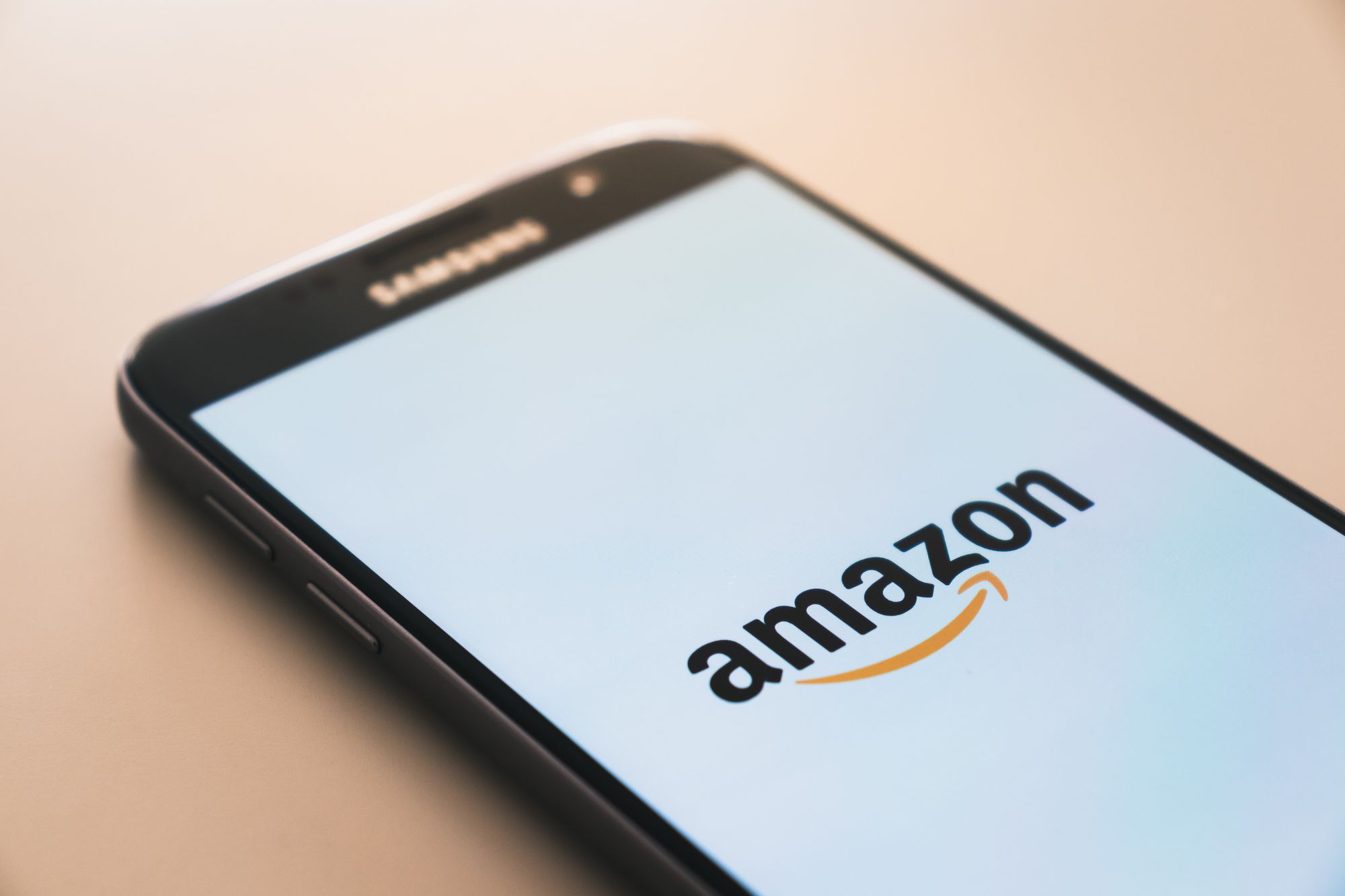 Almost anyone can sell something on Fulfillment by Amazon if they know where and how to do it. Today, millions of people around the globe are selling on Amazon, and you have to decide whether it is the right eCommerce platform for you and your business or not. Fulfillment by Amazon also works in many countries and now is a leading global eCommerce brand.
That said, here's what we'll be looking into:
What is Fulfillment by Amazon
Features of Fulfillment by Amazon
The Evolution of Fulfillment by Amazon
The Most Recent Transformations within Fulfillment by Amazon
The Costs of Fulfillment by Amazon
A step-by-step guide to creating an FBA account on Amazon
How Fulfillment by Amazon receives and stocks your inventory and manages FBA orders.
The Advantages and Disadvantages of FBA
Services that let your business scale quickly using FBA
Learn more about inventory management
Tips, Tricks, and Tactics for Maximizing FBA Sales
What is Fulfillment by Amazon (FBA)?
Fulfillment by Amazon is a service provided by Amazon that can be used by third parties to automate order processing and delivery services. Anyone registered with Fulfillment by Amazon can have it handle all deliveries, returns, and refunds, storage of goods in Amazon's warehouse, picking and packaging, etc. This is a very simple concept. The seller sells, and Amazon ships.
The seller sends the item to Amazon. Amazon stores the inventory before processing all orders. As long as you handle the sale and make sure Amazon keeps your products in stock, you won't have to do anything else to manage your business on this platform; FBA handles the rest for you.
Features of Fulfillment by Amazon
FBA with its millions of active customer accounts and seller accounts across the globe, is known as a Fulfillment giant and one of the biggest online retail eCommerce solutions. The pandemic has enhanced its use and spread multifold.
Bear in mind that FBA might not be the best solution for large dimension products, low-value items, or other circumstances and is surely not a guaranteed solution for any seller
Both the sellers and customers are entitled to around the clock - 24/7 Customer support and service
FBA caters to all fulfillment and shipping costs like pick-ups, packing, shipping, etc
With the help of this platform, you can have access to one of the most dynamic fulfillment networks in the world
The Evolution of FBA
FBA started in 2006, and since then has pioneered the world of online sales and fulfillment, despite its modest beginnings in the 1990s. Gradually, it started assisting small-scale businesses with profit-making through massive online selling, the "Amazon Way", using its fulfillment capabilities and leading customer service infrastructure.
FBA never looked back since then and evolved its consumer landscape and online retail environment staying updated with the current trends and market demands. But it has also simultaneously reviewed its guidelines, technological processes, and made other changes, which many sellers have found difficult to keep up with
The Most Recent Transformations within FBA
Fulfillment by Amazon is constantly emerging, evolving, and adapting to meet the needs of both its customers and the sellers keeping up-to-date with the latest trends. It aims to stay top with its services and help brands and businesses to meet the consumer demand and pave the way for their brand awareness
Some recent changes brought about by FBA is:
1. In 2020, FBA added commingling of inventory, which is allowed only if Amazon barcodes are used. This is also called sticker-less inventory, which means that Amazon stores every unit of a single product and ships it to a buyer.
2. In August 2020,  FBA introduced another new change of the Inventory Performance Index. This factor determines how your inventory is performing and helps you improve that by improving your sell-through rate, getting rid of excess inventory, and more. The scoring of the seller depends on certain factors like:
Excess inventory
Stranded inventory
Sell-through rates
3. FBA ensures that sellers have access to its new inventory performance dashboard, which makes it easier for them to monitor everything. You can supervise your IPI score, track your inventory activity, and get recommendations and tips on how to make better use of your inventory from Amazon itself.
4. FBA has created an enhanced and effective communicative system that informs dealers of any kind of updates and modified features as they are offered.
The Costs of  FBA
It will cost the seller to sell on Fulfillment by Amazon. Here are some designated fees that sellers are required to pay:
1. Storage and fulfillment fees
You need to pay for storage. Another downside is, that if you avail yourself of the storage facilities for products for more than 180 days, the costs go up. So, it is advised to keep the products moving
2. Stranded Inventory costs
There could be some products that are stocked with Amazon but are not listed for sale. This service doesn't come for free and sellers are required to pay a certain amount for it. The good thing is that FBA will supply a stranded inventory report in this case
3. Settlement fee
You can find the settlement fee reports on your  FBA dashboard, which will allow you to double-check your Fulfillment by Amazon listings and remove anything that won't sell. Any listing that is sitting in the warehouse of Amazon and not generating any funds for you should be removed immediately or sold off, as you could be paying higher storage fees to warehouse your inventory.
4. Standard Seller Fees
FBA takes about 15-18% of the product rate as a seller`s price whilst an object is sold. There are a few hidden charges along with refunds that can increase the general price to the seller.
5. Fulfillment Fees
These prices are according to the unit range, relying on the length or size of the product. These consist of choosing and packing, transport and handling, customer service, and product returns.
6. International Shipping
FBA now gives Global Export, which lets in dealers ship their stock all around the world
7. Long-term storage fees
Maintaining sound inventory systems can help you avoid amazon long-term storage fees. The storage capabilities are assessed every month, for all items stored in a fulfillment center for more than 365 days.
8. Unplanned services fees
You will be billed for any kind of unplanned service used, especially when your inventory reaches the fulfillment center without appropriate labeling or preparation.
9. Removal order fees
You can return your inventory from Amazon for a one-time charge or dispose of it at the fulfillment center.
10. Returns processing fees
You will be charged for your order if Amazon offers you free return shipping.
A step-by-step guide to creating a Fulfillment by Amazon account on Amazon
Step 1: Set up FBA
You can simply create a FBA if you are an existing seller on an Amazon account. If not, then you must create a seller account of Amazon, and promote it diligently
Step 2: Create your product listings
As a seller, you can add your products to the Amazon catalog in bulk, one at a time, or you can integrate your stock control software program with Amazon's API. You can also go to Product element pages and give and List merchandise for FBA using the platform.
Step 3: Prepare your merchandise
You must properly prepare, manage, package, and label your inventory so that FBA can transport your merchandise effectively and securely and avoid returns.
Step 4: Ship your merchandise to Amazon
You must check how to send FBA stock to their warehouse, and accordingly create your delivery plan, after printing Amazon cargo ID labels, and shipping your products to Amazon success centers.
Once Amazon receives your inventory at its fulfillment center, they are available for customers to buy.
How  FBA receives and stocks your inventory and manages FBA orders
Convert existing inventory to Fulfillment by Amazon
Using the 'Manage Inventory page' you, as an Amazon seller, can convert your existing inventory to FBA.
Offer a product through both, Fulfillment by Amazon and merchant fulfillment channels
All you need to do is to create a unique SKU for each fulfillment channel and add another SKU for the second fulfillment channel. You don't have the leverage to use the same SKU as your existing offer.
The Advantages and Disadvantages of Fulfillment by Amazon (FBA)
Let us look at the advantages and disadvantages of FBA
Pros of Fulfillment by Amazon (FBA)
Effortless Shipping and Logistics -  FBA does it all for you. You simply manage your listings, make certain they`re stocked on the product, and allow Amazon to look after them for a small fee
Discounted Shipping Rates – using FBA, you will save on your transport business expenses, and let Amazon take care of deliveries
Return Management - FBA effectively handles returns and refunds Customer Service Management: Amazon gives its very own exceptional seller and customer support for FBA dealers. You also can route all services through one channel for better control and supervision
Quick Delivery - FBA get the Prime badge and are eligible for Prime free shipping and shipping times
More Storage Space - From holding tons of stock, to maintaining a warehouse or approach, to shifting and handling stock on a massive scale, the FBA software wins
Omni-channel Fulfillment - It allows you to initiate new multi-channel success solutions. The Amazon Multi-Channel Fulfillment permits you to promote your merchandise on numerous structures and channels whilst having FBA satisfy them
Having Amazon`s Name Associated with Their Products - Having the Amazon brand related to your merchandise will assist dealers to benefit, who anticipate notable customer support and speedy shipping with FBA
Amazon`s Customer Service Management - It is well-furnished with a 24/7 customer and seller support control that handles returns, inquiries, and refunds on behalf of FBA dealers
Subsidized Shipping Fees - Since Amazon is well-associated with several transport companies, sellers have to pay much less in transport. If sellers are eligible for FREE Super Saver Shipping, or Amazon Prime, they can enjoy free shipping over a certain amount
Access to the Prime Audience - Qualified FBA listings are Prime-eligible and displayed with the Prime logo. This permits the vendor to attain new and current clients who are seeking especially Prime-eligible merchandise.
The "AI-First" Platform – through which the FBA strategies can be efficiently fulfilled
Cons of Fulfillment by Amazon (FBA)
Cost - Money is the main reason why people are on Fulfilment by Amazon. FBA is a convenient service, but it costs money. It is not a feasible option if you are into service for low-priced items. Fortunately, Amazon has a handy FBA calculator that you can use to see if it's a useful move
More return - Amazon has an open return policy and the management of returns is directed first to the Amazon warehouse and then further transported to you, as the seller. This process is cumbersome and could be inconvenient. Often some sellers notice returns or an increase in their frequency
Long Term Storage Fees - You pay more for FBA, when your stock sits longer with them. Long-term storage fees are not the end of the world, but they need to be taken into account in a continuous budget to ensure that the FBA continues to have business implications for its business goals. You can view all inventory details on the seller console, and you can arrange to return the item to your facility
Product Preparation Requirements - Before shipping to Amazon, you must cater to all requirements as prescribed by FBA including packing, labeling, and shipping according to inventory guidelines
Sales tax - Sales tax is calculated as per the norms of the state level. If your company operates in one state and the item is stored in another state, you may not know the income tax rate to use. Fortunately, with FBA can manage tools that help automate various tax conditions and rules to understand the cash flow invoice and billing procedure
FBA Fee Payments - You cannot use the next sale to pay for the previous sale. Amazon will deduct the fees you have to pay before you earn your income. If you don't have enough balance, you would need to show your credit card to pay the balance
Expensive Charges - Shipping and storage charges, including long-term storage charges, can quickly stack up, especially for slow-moving or oversized products. There is a removal fee for sellers for any kind of items that are damaged, defective, or unsellable. Then there is a disposal fee for disposing of the unsaleable inventory off
FBA Product Handling Issues - Inventory may be lost or damaged during the fulfillment process. Often, the burden lies with Amazon, not the seller. In such cases, Amazon will proactively refund the seller. However, you may not realize that your inventory is damaged, and the seller's money is lost. Sellers need to keep a record of their shipments in case FBA runs out of stock
Stringent Product Guidelines - Amazon has specific requirements for certain products to ensure that they arrive optimally at the FBA
Sticker less Mixing - If a seller sells the same product as another retailer or seller, their inventories could be confused. Sellers should be careful about this kind of product mixing and there could be a possibility of freezing of accounts and fraud
Services that let your business scale quickly using Fulfillment by Amazon
1. FBA Inventory Management
Use the various kinds of available tools in your seller account to send, monitor, and track shipments, list products, create shipping plans and remove inventory from Amazon fulfillment centers.
2. Learn more about inventory management
FBA provides the leverage of an effective Inventory Performance Dashboard, it manages excess inventory after tracking its age, fixes stranded inventory displaying your Inventory Performance Index (IPI) score, along with relevant influencing factors. A low score could lead to charges and can restrict your capacity to send more inventory
FBA manages excess inventory - You must optimize your inventory levels by monitoring the storage fee, knowing when to markdown or remove your products, driving sales, and improving the returns on your inventory
Tips, Tricks, and Tactics for Maximizing FBA Sales
You must gain valuable insights to maximize FBA sales by using these tips and tactics:
1. Use an online analysis tool
Use the online analysis tool to conduct a product survey of the most profitable and popular products available on FBA to determine which is the best-selling product and which sellers are at the top of the charts.
2. Keep your product selection prudent
The top-ranked products are competitive and sell quickly keeping inventories moving. Low-ranked products on FBA can cause inventory stagnation and long-term charges. So, you should wisely manage your product selection.
3. Bundle the items together
There could be a possibility that you could be dealing with several competitors on FBA selling identical offers. There could be a difference in prices and reviews, so you need to stand out by getting people's attention by creating bundled offers that are lucrative for the end consumer.
4. Build a brand and spread brand awareness
You need to take the time to build your brand, generate success, and place it in a position to reach your target audience through FBA. It's important to sell high-quality products and make sure you get them from a reputable manufacturer or distributor. You must have high metrics and positive customer reviews to maximize your sales opportunities.
5. Communicate with customers
It is important to maintain a certain level of interaction and communication with your customers. Answer questions, take feedback, get involved, and be polite with the consumers politely so that everyone knows you're there when you need it
6. Best Practices
FBA works only when properly embedded and used. Follow these best practices when using this platform:
Select your product range wisely – don't invest in products that could be expensive as FBA is expensive to store and in warehousing. There are some items to try and ways to avoid different products over time. FBA market is highly competitive, and you need to choose the most profitable products to avoid inventory stagnation. This can make it stand out even if it's not the best-selling product
Follow FBA SEO practices, and use the infographics designed to give you a better understanding of how SEO works on Amazon. Search engine optimization is about optimizing content based on how people search for things online. If you don't use SEO on your FBA listings, you're missing out on an easy way to divert sales from your competitors
The FBA platform is a great way for brands and sellers to stand out, and to enhance their brand awareness, as compared to other products and other platforms
How can Deskera Help?
Deskera is a cloud-based solution that automates business procedures and makes them more manageable. It reduces the amount of time spent on administrative tasks while also increasing productivity.
Deskera Books can assist you in improving your company's cash flow and budgeting. Deskera books provide you with a convenient option to connect a payment link to your invoice. This link will provide access to various payment options, including Stripe, VIM, PayPal, and more regularly added to the Deskera platform.
Creating invoices in Word and printing them on paper is a time-consuming, costly, and inefficient accounting procedure. As a result, most businesses are turning to automation and cloud accounting software in today's market.
Deskera is a simple web application that lets you create invoices, manage purchase orders, and pay bills in a matter of seconds.
The Deskera document generator has over 100 professional invoice templates that can all be adjusted to match your company's logo.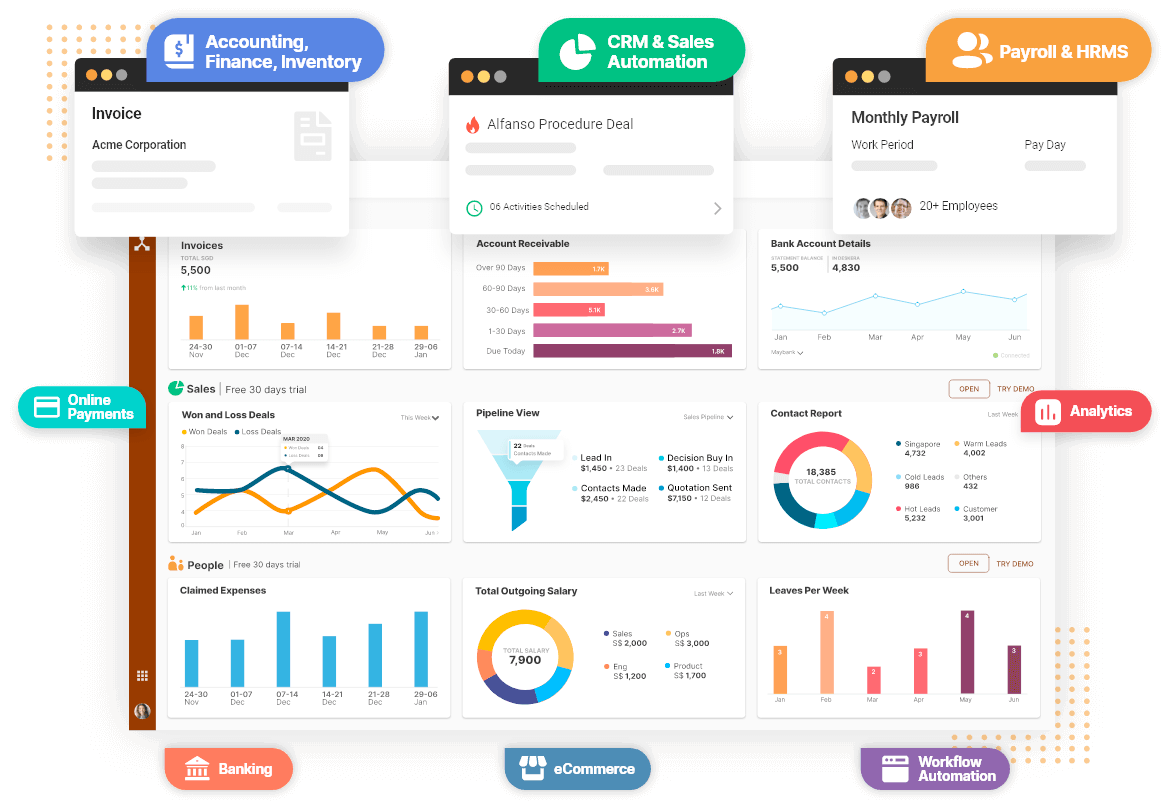 Customize the invoice by adding our logo, signature, and selective colors and fill in the blanks. One of its advantages is creating invoices on your behalf that can be sent out immediately, thus making invoice management very easy.
Inventory management, customer relationship management, human resource management, attendance management, and payroll administration are all things Deskera can help with. Payroll and payslips may be generated in minutes using Deskera People. Employees can view their pay stubs, request time off, and submit claims and expenses on the company's website.
Further, Deksera CRM helps you to keep track of your contacts, offers, and sales funnels. Create email campaigns to create leads for your business and use detailed statistics to track their progress.
As a result, Deskera will become your business's best friend, paving the way for you to grow and achieve greater heights.
Try Deskera For Your Business Today
Sign Up For Free Trial
Conclusion
Marketing is Everything and at FBA, you're competing with several similar types of people and products. The way you launch your product range, your marketing, and advertising techniques, having a solid strategy to expand brand awareness, and communicating with customers are critical to the success of all sellers. Several groups focus on Selling on Amazon and have plenty of FBA sellers who are willing to answer questions:
Key Takeaways
With the power of  FBA, you can get more profit from online sales, but only if you have a product that does it right and is beneficial to do it
There are many ways to sell on Amazon. The information provided here makes it easy to determine how to sell on Fulfillment by Amazon
Ultimately, FBA program offers the best packages to sellers at a reasonable price. However, due to pricing and the handling of fulfillment, it may not work for all brands or products
Take a tour of the FBA, and check your calculator to see if you can improve your bottom line in the desired way before deciding on your next step
Related Articles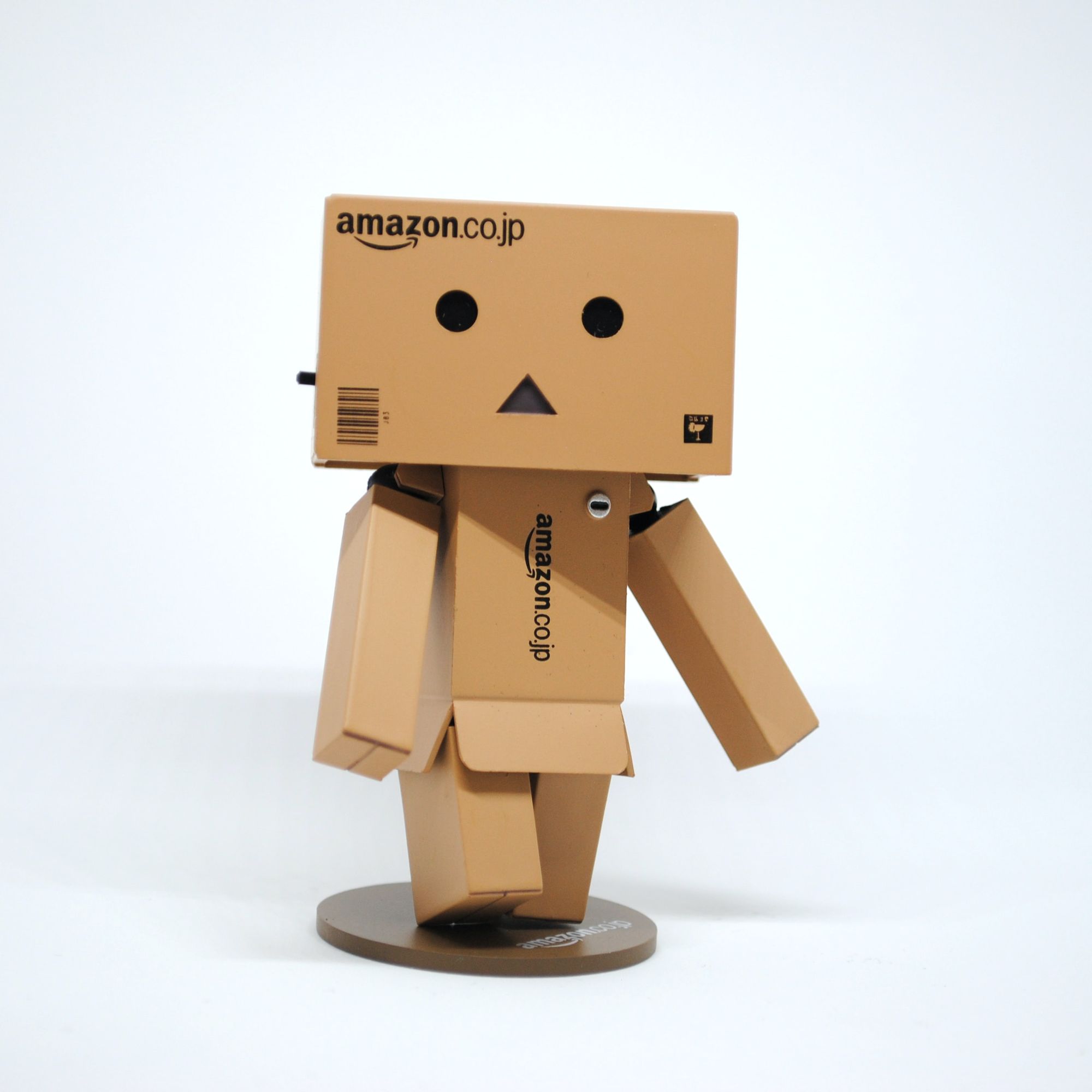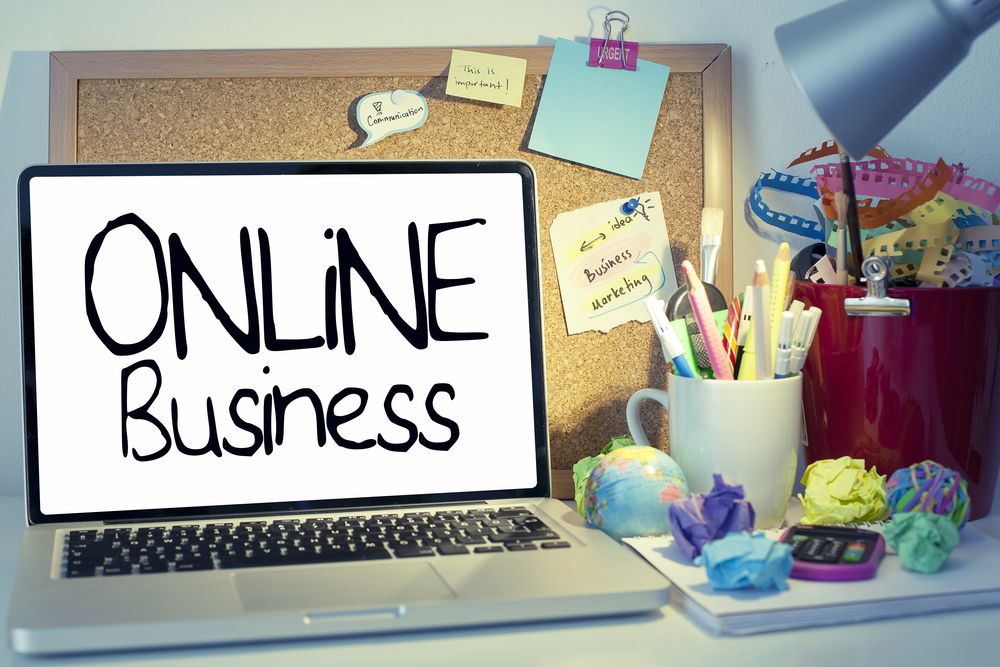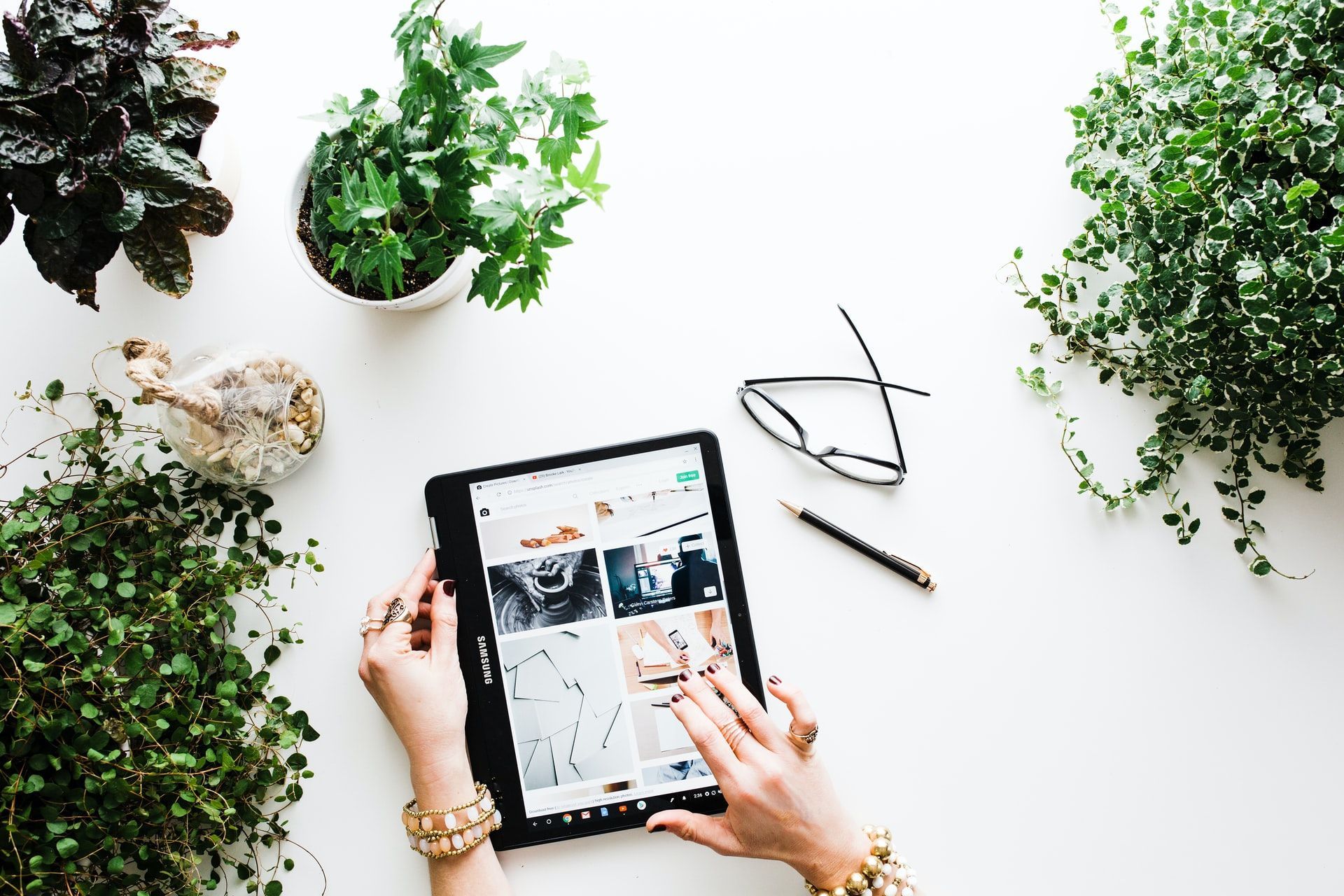 ---
---