Any small company owner will tell you that 2020 was a rollercoaster. COVID-19 caused the closure of about 97,000 small companies. However, it is projected that Round 1 of PPP loans assisted 5 million small enterprises in surviving the economic downturn.
Whether they've previously taken a PPP loan or this is their first, small-business operators may use the PPP Round 2 loans to continue their operations. PPP loans can also cover mortgage interest, lease payments, utilities, employee protection costs associated with COVID-19, uninsured property damage, supplier costs, and operational expenditures.
If you are operating a small business and want to learn more about the application procedure and the implications of PPP Round 2 loans, keep reading.
Topics covered in the article:
Let's Start!
How can you apply for the new PPP loan?
Contact your local lender to apply for the new PPP loan. Typically, financial institutions will have a banker on hand who has been schooled in the application procedure. Round 1 and Round 2 loans have the same terms and conditions, and the loans are the same regardless of which lender you use.
To complete the procedure, lenders want business records. We've put up a list of some ‌papers you'll require
Bank statements for the last 12 months are required
941 tax records for the Fiscal Year 2019-2020
944 tax filings for 2019
Employee history for the prior year
Your documentation will be slightly different if you work as an independent contractor. You need to submit some additional documents like:
1099's
1040 Schedule C
Annual cost report
You should also carry suitable identification. Finally, owners with at least 20% ownership must be included‌.
What can you use a PPP loan for?
To have your PPP Round 2 loan forgiven entirely or partially, you must spend the loan money on forgiving costs. For example, the first PPP round included electricity and heating, housing, wages, company medical insurance, and other qualified expenses, which are paid again in this PPP Round 2.
The PPP Round-2 funding covers four new categories of reimbursed expenses:
Operational costs: They include cloud computing, human resources, and accounting software
Property damage costs: For damages incurred in 2020 because of public disturbances that your company's insurance did not cover
Supplier costs: Payments made to suppliers before taking out the PPP Round 2 loan necessary to keep your firm going
Worker safety expenditures: They include PPE and other investments necessary to comply with local and federal COVID-19 business rules
It's important to note that company taxes are unapproved spending. If you're unsure if PPP Round 2 loans will safeguard a cost, check with your lender or a tax advisor.
Are you eligible for the new round of PPP?
Companies with 300 or fewer workers that saw a 25% decline in revenue in any quarter from 2019 to 2020 are eligible for the PPP Round 2. This entails a 25% or more decrease in gross income from any quarter in 2020 compared to the same quarter in 2019 or for the year 2020 compared to the year 2019.
In contrast to the first wave, new entity kinds, such as:
Trade organizations
Commerce chambers
Non-profits or government agencies with 300 or fewer workers who engage in destination or tourism promotion
Owners who have a criminal conviction that is not connected to fraud
Owners who are behind on their school debts
Non-citizens who live in the United States, such as those with a Green Card or a visa
This round, like the previous one, includes:
Not-for-profit organizations
Cooperative housing
NGOs for veterans
Individuals working for themselves
They are the sole proprietors
Contractors on their own
Businesses that operate seasonally
This extra round of PPP further clarifies the definition of seasonal enterprises for the accounting purposes of the PPP loan amount. As a result, seasonal firms who run for only seven months of the year or earn less than one-third of their earnings in any six months of the preceding year can have their PPP loan based on 12 weeks in 2019 or 2020.
Entities primarily involved in political operations or lobbying, publicly listed firms, and entities substantially owned by members of Congress are also excluded.
In the PPP Round 2 loan application, you need to demostrate you require the cash for business operations and that your company has not been permanently closed down. In addition, if you've already accepted the first PPP loan, you‌ need to confirm whether‌ you used or intended to use the first PPP loan for qualified costs before or on the day you get your second loan.
What if you didn't get a PPP loan in the first round?
Previous recipients of PPP loans and new applicants are eligible for a second-round PPP loan.
If you have previously gotten a loan, you must have used or intended to spend your entire first PPP. You must also show a 25% decrease in gross collections in 2020 compared to the same quarter in 2019 or for the year 2020 compared to 2019.
How is the PPP Round 2 loan calculated?
If you haven't already taken out a PPP loan, you may be eligible for a first or initial draw. You can borrow up to $10 million for first-time PPP borrowers, or 2.5 times your typical payroll cost.
If you apply for PPP Round 2, you may be eligible for a second draw, less than $2 million or 2.5 times your average monthly payroll expense in 2019, 2020, or the year before you received your PPP loan. For instance, it is 3.5 times your average monthly payroll expenses if your company's code begins with 72.
Company owners who submit a Form 1040 Schedule C can select whether they compute their PPP Round 2 loan on net profit or gross revenue.
Will the PPP Round 2 loan be forgiven in whole or partially?
The loans for the PPP Round 2 forgiveness are up to $2 million, and you can pick a covered time of eight to 24 weeks throughout the forgiveness procedure.
If the loan amount is less than $150,000, the beneficiary must complete a one-page form and submit specific certificates to the lender. Among the certificates are:
The number of qualified staff kept by the company
The loan amount is paid off through payroll expenditures
The entire loan
If your debt exceeds $50,000, your loan forgiveness may be decreased depending on the number of workers and salaries that declined by over 25%. Borrowers must keep relevant job records for four years and other data for three years. Records for loans exceeding $150,000 must be kept for six years. The SBA may subsequently evaluate and audit any PPP loan records for fraud in all circumstances.
To be eligible for complete forgiveness, at least 60% of the PPP loan must be spent on payroll expenditures, precisely as it was in the first round of PPP. Loan payments are no longer delayed if borrowers do not ask for forgiveness within 10 months following the last day of the covered term. You should contact your lender for the ‌paperwork.
Do you have to pay taxes on my PPP loan?
Congress enacted the CRRSA Act in December 2020, which addresses taxation concerning PPP Round 2 loans. Therefore, if you take out a PPP loan and achieve forgiveness, the loan is fully tax-free and not deemed taxable income.
The U.S. Chamber of Commerce has generated an official list of small business COVID-19 emergency loans, outlining changes to taxes and PPP loans after the December 2020 law, providing more up-to-date information on PPP loans. You should also note that PPP Round-2 loans cannot be used to pay business taxes.
PPP Loan Maturity and Deferral Period
The PPP Round-2 loan has a five-year maturity.
The deferment period extends until the amount of debt forgiveness is established. This means you don't have to make payments until you know how much your debt will be forgiven. Borrowers who do not petition for debt forgiveness must begin making payments on their loans after 10 months from the end of the covered period.
That's all the information you need to know about PPP Round 2. Now, let's look at some of the most frequently asked questions about PPP Round 2.
Frequently Asked Questions
What is the format of a PPP Round 2 loan application?
This depends on where you apply; various lenders have varying application criteria, but eligibility, loan conditions, and forgiveness will remain consistent from lender to lender.
Where can I get a list of lenders for PPP Round 2?
Inquire with local banks and lenders to see whether they support the PPP initiative. Remember that lenders offering first-draw loans may be more willing to distribute loans than lenders offering second-draw loans.
Can I apply for another PPP loan if I return some or all of my PPP loan?
Yes. The SBA must issue instructions to lenders on permitting borrowers who have repaid loans to access PPP financing within 17 days of the bill's implementation.
Do I immediately qualify for 3.5x payroll if I own a hotel or restaurant?
Yes. According to the Economic Aid Act, any enterprise with a NAICS code beginning with 72 is eligible for a loan of up to 3.5 times payroll.
With that, we have reached the end of the article. So, let's take a quick summary of everything we have learned in this article about PPP Round 2.
How can Deskera Help You?
Deskera Books can help you automate your accounting and mitigate your business risks. Creating invoices becomes easier with Deskera, which automates a lot of other procedures, reducing your team's administrative workload.
Simplify your Accounting with Deskera Books
Sign Up For Free Trial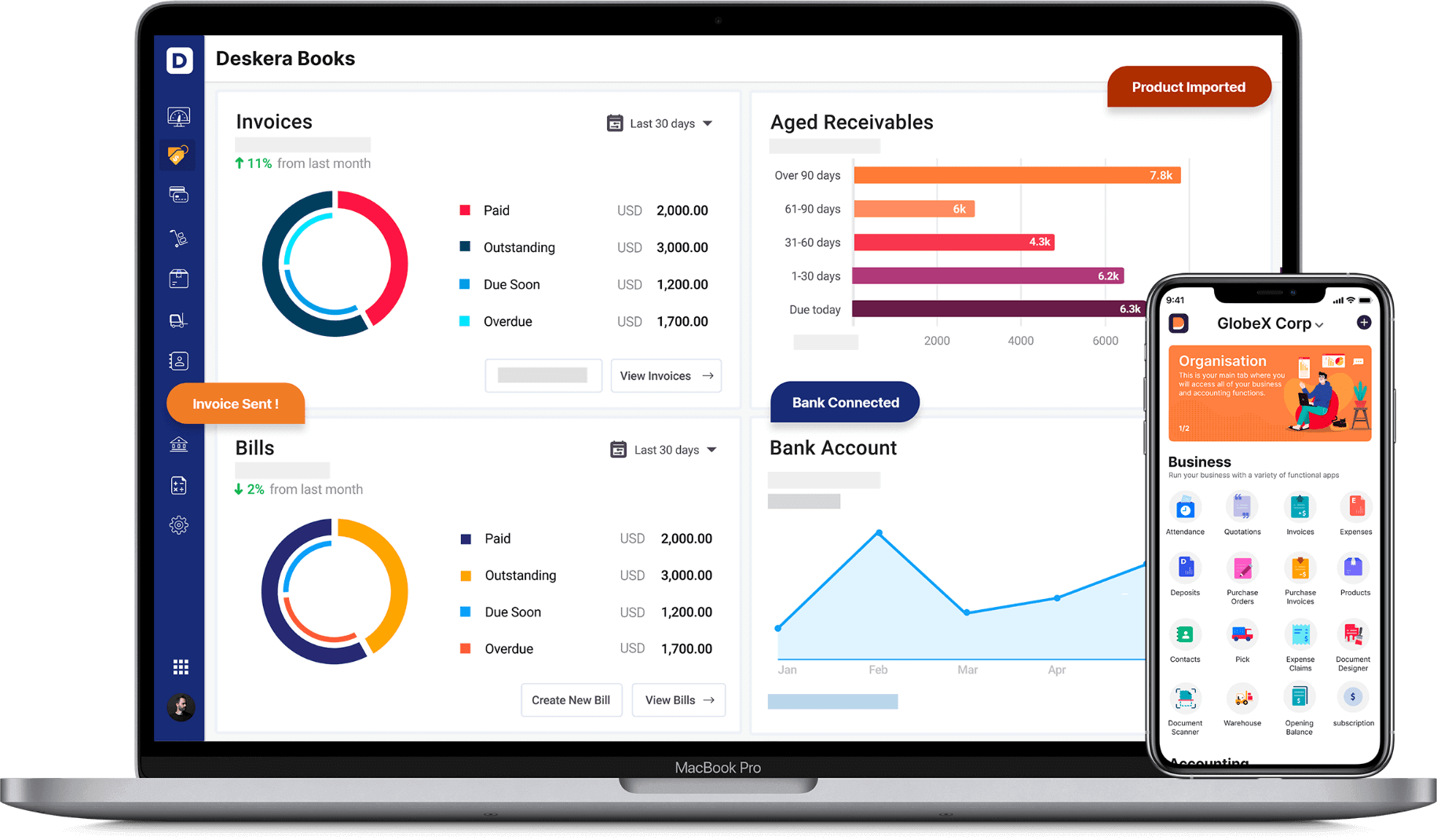 Learn about the exceptional and all-in-one software here:
Key Takeaways
Private lenders and credit unions make PPP loans, supported by the Small Business Administration (SBA).
The PPP's primary goal is to encourage small firms to keep workers on the payroll and rehire laid-off workers who lost their salaries because of COVID-19 interruptions.
As long as firms use their loan funds wisely, the entire amount can be forgiven.
To have your PPP Round 2 loan forgiven entirely or partially, you must spend the loan money on forgiving costs.
Companies with 300 or fewer workers that saw a 25% decline in revenue in any quarter from 2019 to 2020 are eligible for the PPP Round 2.
Previous recipients of PPP loans and new applicants are eligible for a second-round PPP loan.
If you have previously gotten a loan, you must have used or intend to spend your total first PPP.
If you haven't already taken out a PPP loan, you may be eligible for a first or initial draw. You can borrow up to $10 million for first-time PPP borrowers, or 2.5 times your typical payroll cost.
The loans for the PPP Round 2 forgiveness are up to $2 million, and you can pick a covered period of eight to 24 weeks throughout the forgiveness procedure.
If you take out a PPP loan and achieve forgiveness, the loan is entirely tax-free and not deemed taxable income.
The PPP Round-2 loan has a five-year maturity.
The deferment period extends until the amount of debt forgiveness is established. This means you don't have to make payments until you know how much your debt will be forgiven
Related Articles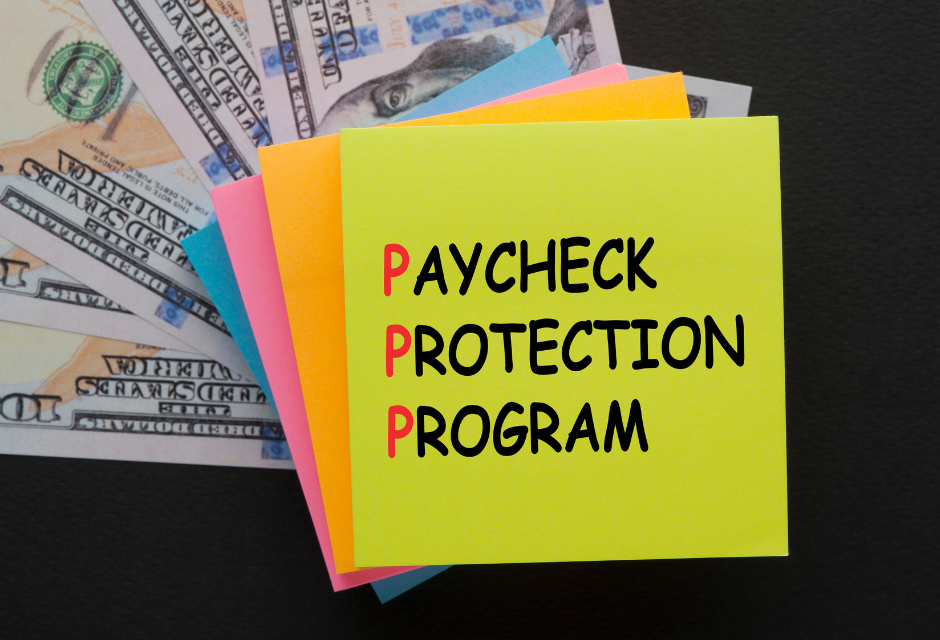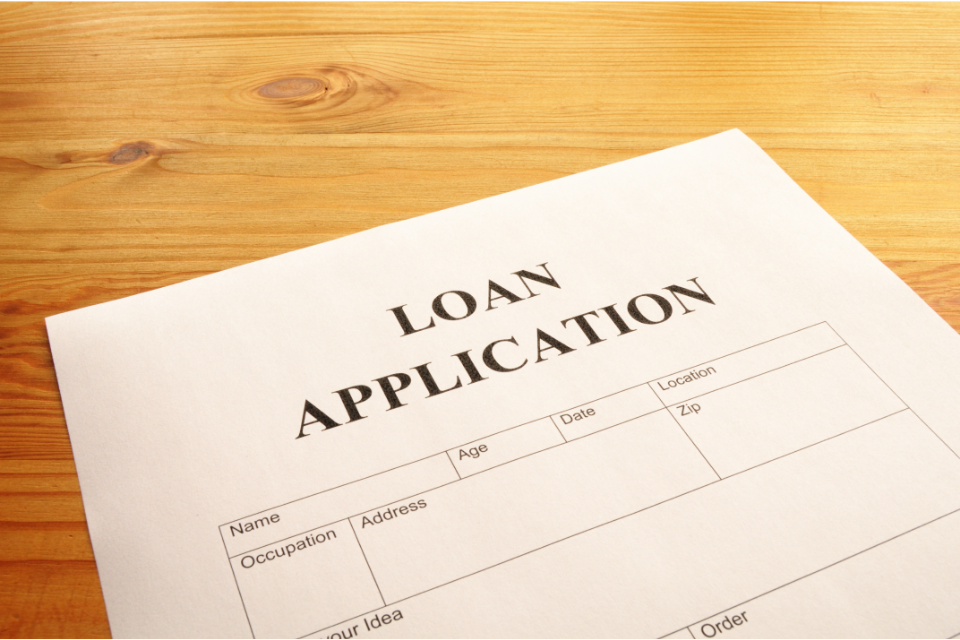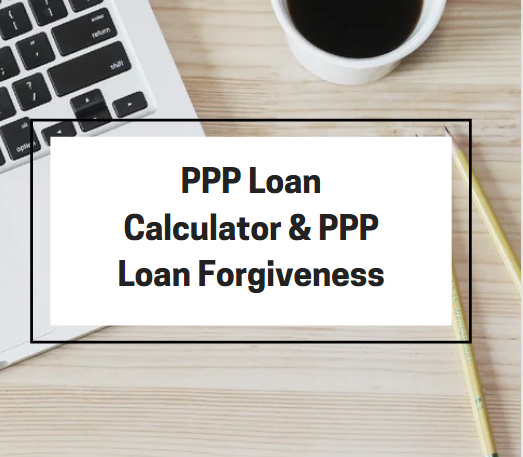 ---
---