In this article, we will cover the following topics:
What is Mobile App Marketing?
Mobile web traffic surpassed desktop Internet usage in late 2015, which has been the case ever since. Again, according to a 2018 Statista survey, 52.2% of the world's online traffic was generated via smartphones. App marketing describes all marketing activities over an extensive network of targeted customers constantly connected via mobile devices.
Why is App Marketing Important?
Mobile devices and apps dominate communication because consumers spend 89% of their time using mobile apps. Its small size simplifies the view and amount of content on your mobile device. Mobile devices are more compact, feasible to carry, and much lighter than computers, so users can easily carry and shop anytime, anywhere. Mobile reduces purchase time by 20%. Compared to a year ago, 50% of smartphone users expect to buy something immediately while using the device.
Moreover, 90% of smartphone users purchase or buy individual items after seeing the relevant ads. Two-thirds of smartphone customers may buy from companies that offer apps and mobile websites with content tailored to their location. It has been ascertained that 40% of online purchases take place on mobile devices, 50% of consumers buy immediately, and 91% of smartphone users believe after seeing an ad.
Advantages of Mobile App Marketing
Compared to other forms of marketing, app marketing has several significant advantages.
Text messages through app marketing are simple and relatively inexpensive. Considering traditional advertising strategies such as TV and print ads, SMS is cheaper, is very easy to send, and does not require any technical knowledge.
The click rate or CTR of SMS and app marketing messages is high. For example, people consider communication on mobile devices more private than email, so they check their phones often and don't ignore messages. In addition, consumers already share their phone numbers only with their favorite local businesses and companies, making them more accessible for promotion.
Local businesses quickly inform loyal customers about popular deals, new arrivals, and special offers via SMS. Customers will not miss this opportunity to stop by to check your offer.
Types of Mobile App Marketing
Mobile app marketing - Mobile app marketing allows businesses to embed ads to design specific mobile applications. Facebook and Instagram are good examples of advertising in your app.
Proximity or Bluetooth app marketing - Customers get Bluetooth-enabled location-specific ads on their devices.
Mobile banner ads - They are proportionally smaller to fit on the screens of mobile devices.
Quick response barcode – Consumers can scan these QR barcodes from the camera of their smartphones, which direct them to the linked site to get relevant information about the brand.
In-game app marketing advertising – These ads can be video ads, banner popups, or full image coverage when certain games are opened on mobile screens.
Language or Voice app marketing - This is when a company uses computer-generated, automated calls to promote a product or service which they can hang up or listen to.
SMS - This mobile app marketing method is the most common medium to provide their customers with offers and other relevant information.
Phases of App Marketing
There are many stages and phases in the goal-achieving process of app marketing, but here's a simplified view.
Phase 1 - App Marketing starts with Acquisition
The first part of successful app marketing is getting people to use and acquire it. Then, from a messaging perspective, you need to convince potential users that they can solve your app's problem. The most common channels for sending these messages are:
Socializing - Paid social advertising or getting creative on social media is probably the most effective channel. However, a more effective channel is getting your app users to make friends when they find them attractive
Incentives - Offering product gifts, contest entry, or other specific rewards in exchange for app installation is a common strategy.
Search advertising - Both Google Play and Apple's App Store offer in-store ads that app managers can purchase to increase downloads. When users search for keywords for an app, they'll see your ad if it is SEO enriched. Search-linked ads can also be purchased from platforms such as Google AdWords, so if you search for "buy a home" on your Google mobile phone, you'll see ads for real estate apps
App marketing using cross-promotion - If you have multiple apps, a great way to get users is to use one app to promote another. For example, if your company has a furniture business, you can display ads related to your furnishings and flooring app in the database
Creating a list of app stores
In the app store, all apps require text and image descriptions. Therefore, writing the list carefully is vital to convincing users to download it. In addition, the text in the entry specifically affects whether the text is displayed when the user searches for an app in the category.
Consider the Cost per Acquisition
It is crucial to consider the cost per acquisition (CPA) when deciding on an acquisition strategy. Some channels (app store listings, websites, organic social media posts, etc.) are inexpensive but time-consuming. Others like paid ads can be expensive, but they are easy to tweak and scale. Finding the right balance of acquisition activities is critical to the long-term success of your app.
Phase 2 - Mobile app marketing user activation
Once you have consumers on your app, you need to get them to use it.
Sending a push notification – The consumer does not have to be on your app to receive the push notification necessarily. These are easily branded, and you can even set user actions with a single tap
In-app marketing through messages is like push notifications but is delivered to users when active in the app. So you can put real-time updates into them, and you don't need to turn them on, unlike push notifications, to receive them
Message Center is a passive channel within your app marketing. This allows users to view previous notifications if they are interested. This is a great way to deliver messages that don't need immediate action and is most helpful if your users are already using the app
User activation strategies
Sending welcome messages as push notifications that are sent immediately after the initial installation, usually within 24 hours
Conducting an impressive onboarding flow includes a product tour that shows the key features and explains when and how to use them. Well-designed onboarding enhances engagement and builds trust
Encouraging app users to register with their phone number or email address. This helps in cross-channel app marketing and helps in connecting or re-interacting with users
Providing conversion incentives in advance, for example, offering discount coupons to familiarize them with shopping online
Phase 3 - Mobile app marketing through retaining users
It is a long-term effort. Customer loyalty is imperative in calculating the lifetime value of a customer and, therefore, in calculating whether your efforts have been beneficial.
User retention strategy
Making offers for items that the user is interested in. It helps bring the user back to the app with knowledge of what they were previously interested in and perhaps what's in the shopping cart
Special content, for example, for sports apps, can you provide a dedicated guide to create the perfect amount that is only available in your app marketing
Function messages as an app marketing strategy to notify users of recent updates or improvements and make them available for them
Better personalization is based on the choices and preferences displayed by the customer on the app. For example, for a clothes brand, if the customer prefers buying sleeveless tops or branded jeans, the app marketing will recommend these products and send personalized messages based on the customer's choice
Phase 4 - How good is your mobile app marketing?
Mobile app marketing success is determined by the questions you and your team ask each other. Some of the indicators that determine the success or failure of your app are:
The average number of active daily and monthly users."
You need to keep track of the number of users performing actions that add value to your business. However, focusing on daily/monthly users distorts the perception of data and mobile app marketing performance.
App session duration
The app session duration is the average time (in seconds) that a user actively uses the app from login to termination, depending on the type of app marketing you are using. For example, if your app is a shopping app, 120 seconds per user is poor performance. However, if your app is a step-count app, 120 seconds is good enough.
Acquisitions segmented by recommended sources acquisition helps you identify the sources that drive the most conversions, so you can decide where to invest your app marketing budget.
The end-objective of app marketing campaigns
The end-objective of the mobile app marketing campaign and strategy shows some common goals and themes that are:
Increase brand awareness with target audiences
After-sales service and seamless onboarding
Retain customers and improve their overall lifetime value
Get a legitimate opt-in request by providing immediate value
Personalization with dynamic content
Share real-time updates through mobile app marketing push notifications
Notify smartphone users of ongoing promotions
Gather valuable feedback. Run an effective referral campaign
We provide location-based services and offers
Try to retain the customer who is about to cancel his registration
Successful mobile app marketing strategies can continue to focus on one of the above goals or combine them
Upsell of a product or service to a target group
Track transactions or trigger campaigns depending on user actions or non-actions
Examples of well-performing mobile app marketing campaigns
Let's look at some of the most inspirational and successful app marketing campaigns that have increased brand awareness:
Example 1 - Piece of the Pie Rewards – Domino's
After Pizza Hut held its stance as an official sponsor of the Super Bowl, Dominos innovated the "Piece of the Pie Rewards" program that lured consumers to sign up for the rewards program and earn 10 points by scanning ANY pizza. After the use collects 60 points, they will be entitled to a free Domino's Pizza! This strategy needed an AI-empowered mobile app to scan pizza, which led to a large amount of user-generated content and massively enhanced brand awareness
Scrabble: Free WIFI – Ogilvy & Mathers Paris
The company partnered with Scrabble to provide smartphone users with free WIFI connectivity, especially in poorly connected areas. The app marketing technique was simple – flaunt your spelling skills and earn points to keep you online longer. The brand also promoted the initiative through app marketing campaigns on social media. The result was astounding. Users have decrypted over 6,000 words and access over 110,000 minutes of free WIFI. In addition, the mobile app recorded many downloads during that period.
Burn That Ad – Burger King
Burger King is not afraid of cheeky provocation when it comes to competition. The brand ran a (very successful) real-time troll campaign called "Burn That Ad" Smartphone users can download Burger King's mobile app and use augmented reality (AR) scanners to find and virtually burn out competitors' ads and earn free Whoppers. This isn't the noblest way to improve conversion rates, but mobile app marketing campaigns were too clever and unpopular. Nevertheless, customers enjoy trying out new technologies, and Burger King was able to get the most out of their competitors' investments.
Why App Marketing is Important – 20 ways you can improvise your app marketing strategy
It is substantial to indulge in smooth but strategized app marketing techniques. It can be a daunting process, but it is mandatory as the competition is fierce. Having a full-fledged, well-planned, and fully documented app marketing strategy is the need of the hour. This is what you can do:
Step 1 -  Make sure your app marketing and branding are on point. You must formulate well-organized market research with your users and target audience
Step 2 - Reach out to influencers, join the conversation, or you can even host an app launch party
Step 3 - Utilize your mobile-friendly website and create an email campaign
Step 4 - Grow subscriber list with a solid social media presence and integrate in-app social share
Step 5 - Use an invite system for your app marketing, or you can also build an online community
Step 6 - Focus on customer service, update your app frequently, list your app on other app stores, and consider app store optimization (ASO) along with SEO
Step 7 - Don't forget about app indexing.
Step 8 – You can attend and exhibit at events or facilitate a contest
Step 9 - Promote your app marketing with Google AdWords and test app store search ads
Step 10 - Engage potential users with retargeting ads, network with industry professionals, and partner up with other companies
Step 11 – You can also trade ad space with other apps and add your app information to all app marketing materials
Step 12 - Include links to your app in email signatures and mix it up with guerrilla app marketing (traditional advertising) along with the development of a robust content app marketing strategy
Step 13 - Advertise in brick and mortar stores and increase app marketing exposure with local efforts
Step 14 - Build an App Landing Page – Add your website as CTA as it can act as a showroom for your app marketing
Step 15 - Get Your App Reviewed and Rated and utilize the viral loop making it easy for your target audience to spread the word about how great your app marketing is.
Step 16 - Optimize for all kinds of App Stores, run app store ads, and improve your ranking.
Step 17 - Captivate Your Followers with Video and create a Press Kit publishing press releases on your app marketing.
Step 18 - Control the imagery of your app marketing and have a strong Social Media Presence. Cross-Promote and always Measure Your Key Performance Indicators
Step 19 - Get Help from Influencers, Create an Affiliate Program, and Blog Regularly
Step 20 - Drive Downloads with App Install Ads, and Offer Free Trials, Contests, and Giveaways
Conclusion
It would be best if you chose different but appropriate app marketing strategies that make sense to you and your target audience. Research and learn about app marketing tactics that professionals have successfully used to get results and attract new app users. Mobile App Marketing covers all user interactions, from learning about a product to becoming a loyal user. For effective marketing of mobile apps, define target audiences, learn how to reach them, communicate with them, analyze in-app behavior, and continue as users navigate the earning funnel.
Key Takeaways
App marketing is of paramount importance to spread the word and let more people experience it!
A well-designed strategy proves to be very efficient in motivating your audience and new leads to download and use the app
With over 4 million apps launching the world's leading app stores, companies understand prudent app marketing strategies are the only way to differentiate themselves in today's app market
Focusing on app marketing and development and building a well-functioning app is a critical success factor, but your efforts are pointless if your users aren't familiar with the product
App marketing involves promoting improvements and attracting users who will be loyal supporters of the product
Related Articles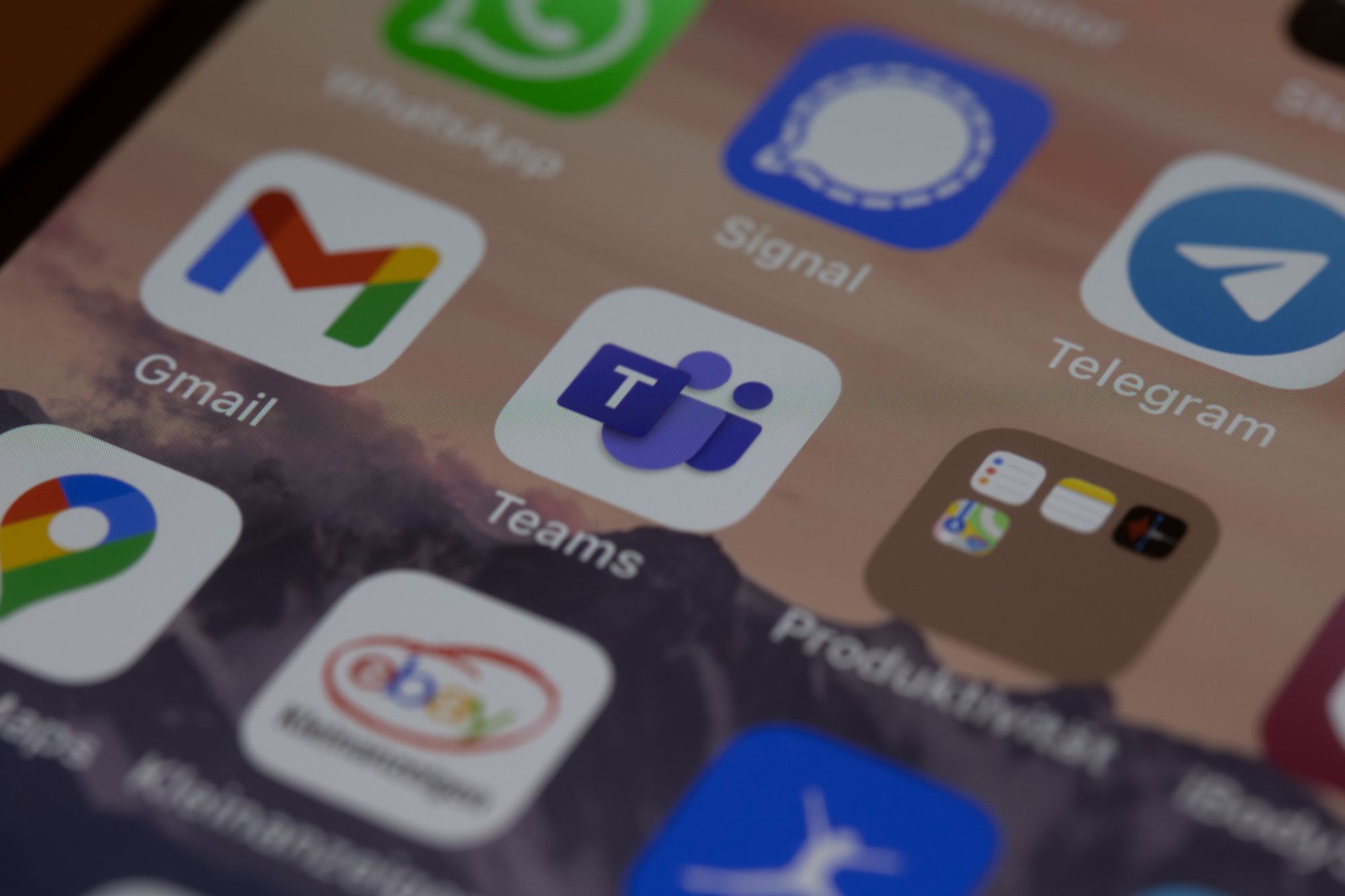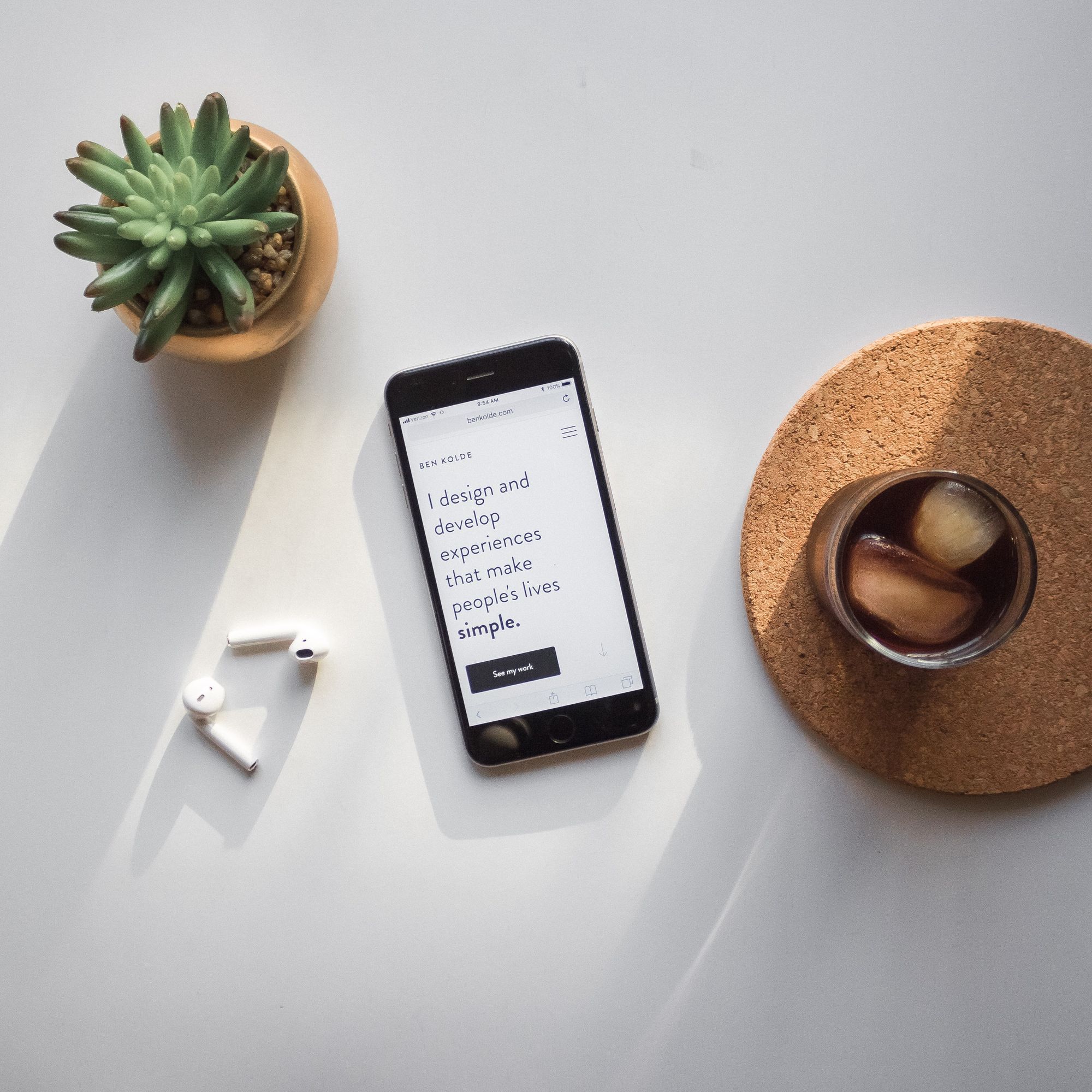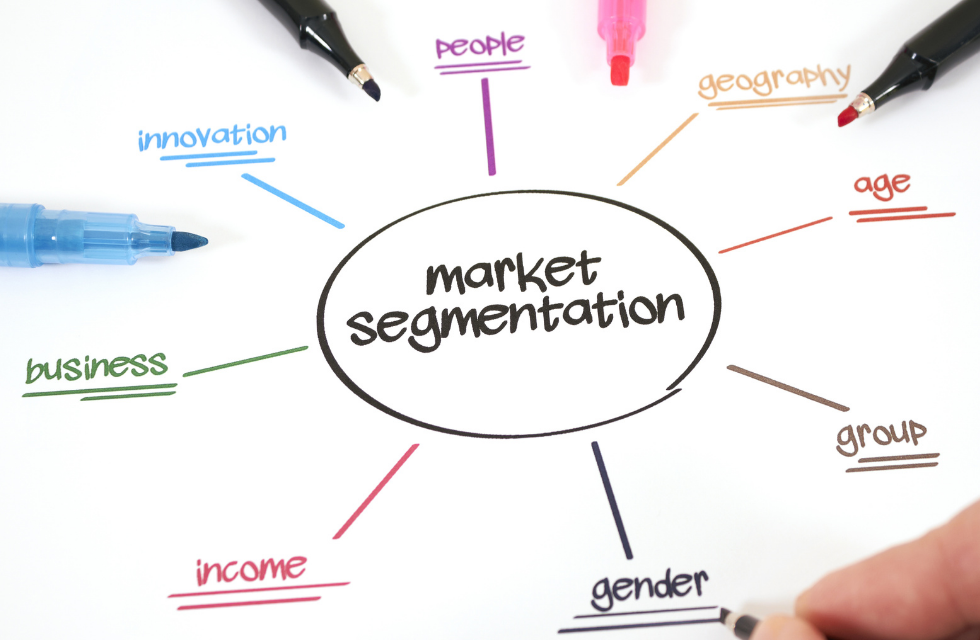 ---
---