Finally, you are here after a lot of head-scratching, pondering upon the difference between a wholesale business and a retail business and what is the best business approach for you as a business owner.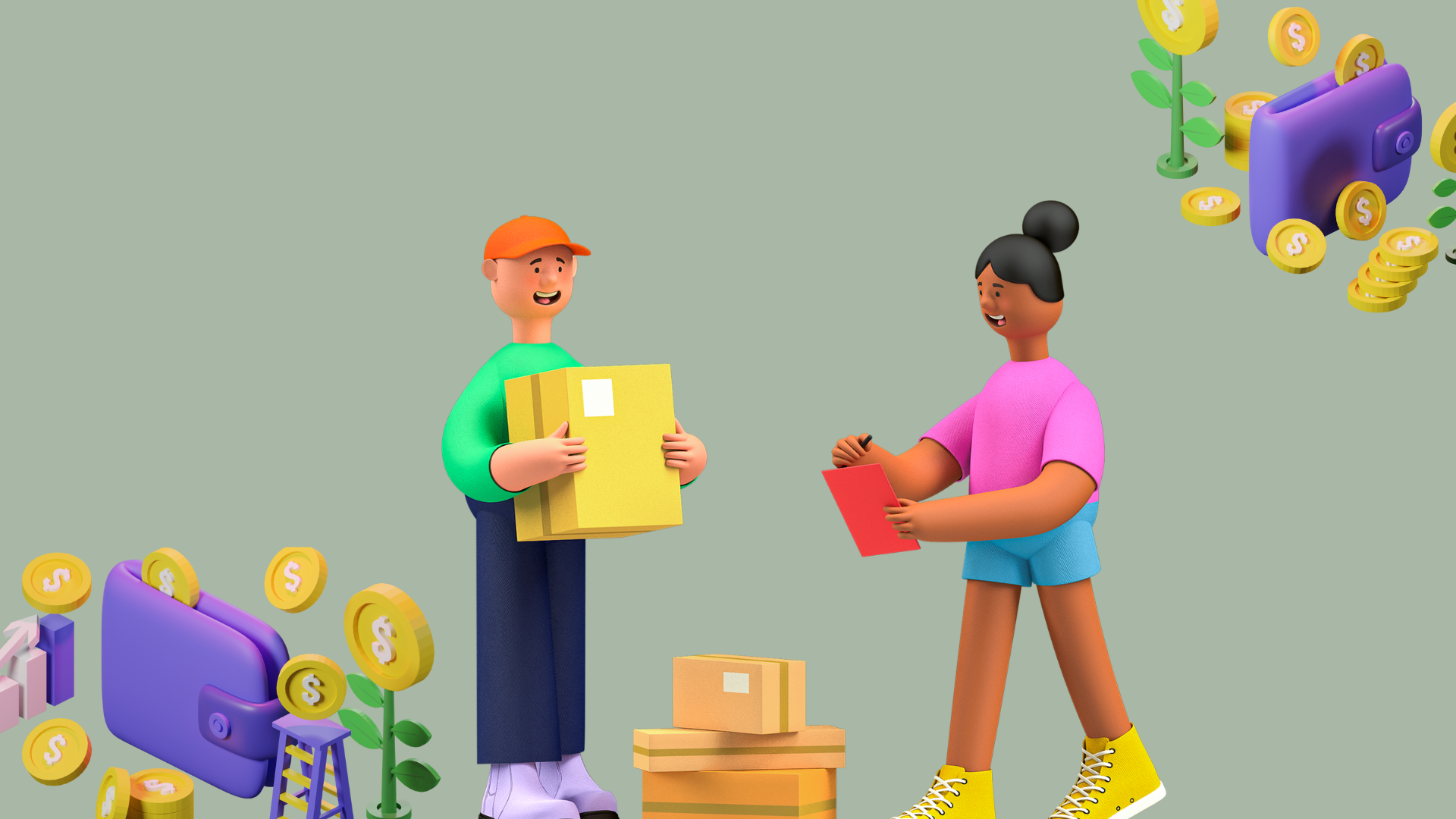 It is indeed not an easy decision to make. Especially when you are a budding entrepreneur, deciding the right business approach can be overwhelming. However, a good way to start would be to understand what wholesale and retail mean and draw the key differences between the two. Sounds like too much work? Worry not! We will help you answer your questions in this article. Let's begin!
This article covers the following:
Simplify Your Wholesale & Retail Business With Deskera
Try Deskera for Free Today!
What is Wholesale?
Wholesale is when a business buys goods in bulk from the manufacturers or suppliers, warehouses them, and sells them to other businesses. Under wholesale, there are two popular business models that you can opt for.
One is where you can buy from one and sell to the other. Type two is when you produce your own goods and sell them to other businesses who sell your goods further.
How Does Wholesale Business Work?
Most wholesalers don't manufacture the goods they sell but instead get them from a manufacturer and focus on sales and transport to retailers. They are known as mediators in the production network. It is more financially savvy for a wholesaler to purchase in mass from the manufacturer and get a discount than it is to purchase things exclusively.
The wholesaler will then offer to a retailer at a more exorbitant cost than they paid for the goods.  Yet they are ready to give a fair discount to the retailer as they got when the retailer purchases in mass.
Take, for instance; you run a mart that sells various daily care products. You get these daily care products from a wholesaler in bulk. You get a discount on the final bill when buying these goods in such large quantities.
You keep these items in your inventory, and whenever you have empty shelves, you restock from the wholesaler or re-shelve the goods from your inventory. This is also to say that the wholesalers do not have to sell just a particular item, but it can also be a variety of items. Moreover, they don't have to be loyal to anyone but can sell the goods to multiple parties.
What are the Benefits of Wholesale?
Here are some of the benefits of wholesale business that makes it stand out from retail. Let's take a look at these benefits!
More Popularity
As a wholesaler, you have a manifold of benefits. One of which would be to create awareness of your brand/business in the market. Instead of selling your goods to one single seller, you can sell your products amongst a variety of them.
As a result, you cover more market space than just one. It permits many customers who could somehow not have known about your item to construct a relationship with it in a larger demographic area too.
Dropship Like A Pro
Drop-shipping is a business strategy that you may be aware of, but did you know that as a wholesaler, it can be of great value to you? Let us explain how. A retailer or your supplier sells the item yet doesn't carry any inventory.
You, as a wholesaler, directly get the orders and dispatch the item. When drop-shipping, the system at the center of your business should offer you the flexibility of being able to differentiate your drop-ship orders from others.
Whether this is in the form of a drop-ship symbol against orders, a different order status, or a report filter, you should be able to separate out these orders at a glance, quickly and easily. This allows for simple and effective reporting, and your team can process the orders quickly and in the correct way, according to your drop-shipping workflows.
Dropship Like A Pro
In a wholesale business, selling goods is a lot quicker and simpler to venture into worldwide business sectors. Any development and extension are characterized essentially by your relationship with those clients who purchase goods only from you.
In case your clients sell all around the world, so will you, as you're simply getting the goods to where they need to sell them. By ensuring your bookkeeping service allows multicurrency exchanges, your clients can submit requests in various monetary forms at any point.
One more part of this is that while selling through discount, you will transport your products universally as one huge compartment instead of sending many separate retail bundles. This, for a small business, can be very beneficial. It will be a less expensive approach.
High Efficiency
In wholesale business, you will be compelled to keep tabs on your processes and refine them. From utilizing innovation to deal with requests to smoothing out inventive flows, the discount businesses will urge you to check out things through an alternate focal point.
That focal point doesn't expect you to forfeit your creative plans.  Yet it will assist you with building a feasible business that can support you, and others, as well, in the event that you decide to onboard new employees.
Better Control Over Your Schedule
Whenever you receive an order, you have a few stages until the main delivery. From manufacturing the goods and putting them through a quality check, packaging, to delivery. When you get these orders in bulk, it makes it easier for you to schedule deadlines for each stage until the goods reach the retailer.
Better Cash Flow
As a wholesale business, you are required to procure resources and goods for manufacturing beforehand. You need to pay your designers, product photographers, web development, accounting service, and other departments.  For all of this, what you require is some handsome cash in hand.
Considering you are given orders in bulk, you get paid accordingly. This cash that you receive keeps the cycle going for you and only makes your businesses run smoothly.
No Need to Stock Up
When you stock up on goods that have a low shelf life and don't get sold, it is a waste of both time and money. However, when you produce goods on the basis of the orders you receive, you prevent resources from getting wasted. This exactly is the perk of wholesale business.
Storing unsold products, booth displays, and signage consumes space, and you can free that space when you move into wholesale.  You could then opt to dedicate that same space to material storage, allowing you to buy your raw materials in greater bulk, slashing costs and boosting profits.
Best of Both the Worlds
A bit surprising right? But it's true. You can do both, sell clothes as a wholesaler, as well as a retailer. There is no such rule that says you can only be a wholesaler and not sell directly to a customer.  This practice is not only profitable for you but helps you reach more people.
Pay Less for Raw Materials
It's true that in retail, the products are sold for 50% more than the wholesale price. Now you must be wondering how that makes wholesale a more profitable business than retail. The point that you are missing out on is that when you, as a wholesaler, produce goods, you get the raw materials at a discounted price. This helps you save money.
Easy to Predict Profit Margins
In business, the primary thing you want to do is to ascertain the profit margins in the wholesale business. One of the easiest ways is that you can multiply the cost of goods by two, which ensures that your profit margin is at least 50%.
Begin by determining your raw material costs when producing the product. You should also calculate the cost of labor and how much it costs you to pay somebody to assemble the product. Then, indirect costs will need to be taken into account as well.
Higher Demand for Your Goods
Another incredible benefit of a wholesale business is the higher demand for your goods in the market amongst the retail competitors, which gives you. As you will be amplifying the number of individuals who see your item by providing different retailers, you will consistently develop and reinforce your image and item.
You will have the interest of the retailer's crowd joined instead of depending on your own particular crowd. These are some of the benefits of wholesale; I hope you made your notes!
Now lets go to the heart of the retail world to understand what retail business is and its benefits.
What is Retail?
By definition, retail is the sale of goods or services from a business to a consumer for their own use. A retail transaction handles small quantities of goods, whereas wholesale deals with the purchasing of goods on a large scale. Retail transactions are not to be confused with online transactions; goods must be sold from a single point directly to a consumer for their end users.
How Does Retail Business Work?
Retail works through a supply chain that comprises producers, wholesalers, suppliers, and your customers. This network of people makes retail possible. Manufacturers produce goods from raw materials, wholesalers then purchase these goods from manufacturers at a reasonable price, then retailers purchase the goods from wholesalers in large quantities at low prices.
Retailers sell goods in small quantities to end-consumers, and consumers purchase goods for personal use. This is how the retail business works. Not convincing enough? Let us look at the benefits of retail that you should make a note of.
What are the Benefits of Retail Business?
Here are some compelling benefits of retail business that you must not miss out on. Let's take a look at these benefits and find out if its beneficial for your business or not.
Easy to Empathize with Customer Needs
In retail, customer empathy benefits both a buyer and a seller. Retail outlets provide a platform where a customer can see what they are buying as opposed to online stores.
The customer gets instant satisfaction, and the customer moves off with their purchases immediately. In the retail sector, the staff also plays a major role in building customer loyalty with the assurance that customers return often. From a business point of view, retail outlets allow you to reach a customer base that might defer by the online marketplace.
Multichannel Supply Options
Retail sales provide you with greater supply options because not all commodities are available in the wholesale market under one roof. As a seller, the person can promote the offerings on his terms and can revert the customers on an instant basis.
More Business Opportunities
Through retail selling, u can sell a variety of goods and disclose the items to its customer of which they are not even aware. For example, a customer might enter the store looking for a specific item but then wind up purchasing other things also. Strengthening a variety of commodities in one central location, helps in greater business opportunities and increases the sales potential.
Less Complex
The retail stores spare the customer from paying the shipping costs. Retail business results in fewer complexities like lost packages, fewer customer grievances, and complicated online sales processes.
Capital Requirement Under Control
It does not require huge investment to start a retail business. Retailers buy goods from wholesalers in small quantities and sell to ultimate customers. It does not need a large space to store goods. So, retailing can be commenced with little investment.
Higher Profit Margin
There is a fixed margin of profit for wholesalers. Generally, they earn 3% to 8% profit on sales. But there is no fixed margin for retailers; shopkeepers may fix profit margins up to 20% in some cases.
Easy Credit Facility
Another benefit of retailers is that they get credit facilities from wholesalers or dealers. But they sell products in cash which helps to maintain adequate liquidity in the business.
Stronger Customer Relations
Retailing is directly linked with the customers. Retailers can understand the interests, preferences, and buying behavior of customers. It helps to build better customer relationships and loyalty.
Zero Liability
In case of faulty or defective products, the manufacturer should replace the product. So, retailers do not need to bear the loss.
Stronger Customer Contact
In a retail setting, customer relationships benefit you as a buyer and as a seller. Retail outlets allow consumers to see what they have bought from them, and, as opposed to online stores, they provide instant gratification as customers leave their purchases immediately.
The friendly and helpful staff helps build customer loyalty so that customers return frequently. From a business perspective, retail outlets allow you to reach a customer base that can be closed by an online marketplace.
More Inventory Options
When considering wholesale vs. retail, retailing offers you greater inventory options, as not all products are available in the wholesale market. To provide the point of view, wholesale products come to the holder directly to the manufacturer, usually mass produced at a lower price.
The wholesaler can sell a retailer or sell it directly to the public. But not all products can be produced at low cost because wholesalers are limited by inventory. Conversely, a retail business can produce the product itself, purchase from a wholesaler, or produce directly from manufacturers.
More Awareness
The primary benefit of retail marketing is to bring awareness to consumers that the product exists to meet the demand or demand of the consumer. For example, if a retail marketing campaign promotes a product that is free from nail fungus, someone with nail fungus now knows that they have over-the-counter products available to help solve nail fungal problems.
Instead, this marketing nail fungus remover helps manufacturers and retailers sell products on its shop shelves. Overall, potential customers of the product should know that the product exists for the product to succeed. Retail marketing is the bridge between a product and its potential customer target market.
Higher Sales Potential
With a retail outlet, you can sell different types of products and publish items to customers that they don't even know they need. For example, a customer might enter the outlet in search of a pair of jeans but then type jeans, three shirts, a belt, and a tie. By integrating different types of merchandise into one central location, you dramatically increase your sales potential.
Minimum Management
When deciding whether to sell a retail outlet online, a retail outlet will charge you shipping costs and prevent you from having to deal with lost packages, tracking codes, customer addresses, and complex online sales databases. With a retail outlet, you can make every sale with more confidence and less conflict. It is one of the advantages of the retail business.
Benefits from Consumers
If you are a consumer and considering the reasons for shopping at traditional retail outlets, then consider some of the similar benefits, as opposed to online. You don't have to save on shipping costs, get instant gratification, carefully inspect items before you make your purchase, and worry about missing packages. You can answer all your queries immediately by support staff instead of relying on email messages and phone calls.
Profit Boosts
Retail marketing also has the benefit of boosting business profits. Whether it is announcing the launch of a new product or offering a special sale or coupon on an existing product, this type of retail marketing can attract a larger crowd to the retail location. More potential customers walking through the door provide higher sales potential, and greater sales volume increases profitability for retail companies.
More Competition in the Market
Retail marketing creates a healthy competitive environment among retailers. It benefits consumers because it helps them reduce costs while purchasing the product.
Retail marketing helps keep competitors aware of how others are charged for the same product, so it allows retailers to adjust the prices they need to stay competitive in the market.
You are In-Charge
For better or for worse, the buck stops with you, the retail owner. You get to set the rules, hire the employees and eventually reap the profits. If you're the sort of person with her own ideas about how to do things and is confident you can succeed, being in charge is a good fit.
Bring Your Vision to Life
It's a great feeling to be able to make a living from a company or concept you believe in. You can create the atmosphere and a company culture that you want to work and shop within. This includes everything from the products or services you are selling to how you're selling them, how you manage your employees, and more.
Solve Real Problems
You get to help people in a real, tangible way. Whether you are providing goods or services, you can make a difference in the lives of your customers. Even if what you are selling may seem mundane, you'll still meet customers, colleagues, and competitors and almost certainly will learn more than you ever thought possible.
Give to Your Community
You can provide jobs and help others realize their dreams in life as well. You can become a part of the fabric of your local community by supporting broader visions within the civic sector, and you can serve as a mentor to your employees.
Customer Rapport Easily Available
Retailer benefits include customer rapport which benefits both you as a buyer and as a seller. Retail outlets allow customers to see what they are buying up close, and, as opposed to online stores, they provide instant gratification because the customer walks away with their purchases immediately. Friendly and helpful staff also helps to build
Less Shipping Complexities
What's bad about online shopping? When your customers feel deceived or unsatisfied or have to wait on delayed gratification. If deciding whether to sell in a retail outlet vs. online, consider that a retail outlet spares you from having to charge shipping costs and from having to deal with lost packages, tracking codes, customer addresses, and complicated online sales databases.
With a retail outlet, you can make each sale with greater confidence and fewer conflicts. When customers are able to see and feel the product before buying it, there will likely be fewer returns, according to The Shops at Willow Park.
Customer loyalty, ensuring that customers return again and again. From a business standpoint, retail outlets allow you to reach a customer base that might be put off by the online marketplace.
Now that you have understood the benefits of a wholesale business and retail business let's get to the most awaited section of this article, retail vs wholesale. This is where you make your final decision on whether to go for a retail business or a wholesale business.
Retail Business Vs. Wholesale Business
Mentioned below are some of the key differences of retail and wholesale business that will help you the right decision. So, let's get started.
End-User
A key difference between retail and wholesale is who purchases the goods being sold. In a retail setting, the end-user or consumer is purchasing the product directly from the retail store.
On the other hand, a wholesaler sells goods to other stores in the retail industry rather than the consumer. Retailers are considered B2C companies or business-to-consumer companies.
This means that the products offered by retailers are directly available for purchase by consumers. Wholesalers are considered B2B companies, or business-to-business organizations. This means that the wholesaler sells goods to another business rather than to a single consumer.
Customer Experience
Another major difference between retailers and wholesalers is that retailers are significantly concerned with customer experience, whereas wholesalers typically are not.
Many retail companies sell goods in a brick-and-mortar location, online or both, and they work hard to ensure their business presence attracts customers and compels them to make a purchase with the business.
The retail company's physical presence, customer service, and marketing efforts all play a role in the customer experience, and retailers spend much of their time and money on ensuring these factors are effective.
On the other hand, wholesalers are typically not customer-facing entities, which means they do not directly interact with customers and are not seen as a physical presence by consumers. For this reason, wholesalers are far less concerned with customer experience.
Competition
Retailers often face much higher competition when compared to wholesalers. There are often several similar retailers that offer the same or similar products, so retailers must act competitively to attract customers to their store rather than lose business to a competitor's retail offerings.
For example, a customer may shop around at several stores before deciding which store to purchase from. Wholesalers, on the other hand, tend to have less competition.
Whereas there are often hundreds or even thousands of similar retailers in an industry, there may only be a small number of wholesalers in that same industry. Because there are so many more retailers than there are wholesalers, wholesalers typically do not face the competitive issues retailers do when finding companies to sell their goods.
The Difference in Price of Products
In general, retailers typically sell a product for a higher price than what they purchased it for from the wholesaler. Wholesalers typically offer their goods at a lower price when bought in bulk, allowing retailers to make a profit when selling these goods in their retail stores. Wholesalers typically offer their products for a much lower price so that retailers can purchase these products in large quantities.
Control Over Goods
Retailers tend to have more control over their products regarding how it's sold, when it's sold, how much it are sold for and where it's sold. Retailers also have the opportunity to directly interact with consumers to gain feedback and insight into how the product is performing and being received by customers.
Wholesalers have less control over their products when it comes to when and how they are sold in a retail setting. This is because once a retailer has purchased goods from a wholesaler, the wholesaler no longer has a say in what is done with those goods.
Expenses
Retailers typically have several more expenses compared to wholesalers. Retailers must take into account advertising, marketing, and other ways to attract customers, all of which cost money and require time.
They must also account for retail overhead, such as the cost of rent and employee wages. Wholesalers typically don't face these types of expenses as the only customer they are concerned with is the retailer. And, because wholesalers move products in bulk, overhead costs and shipping expenses are typically cut down.
Level of Customer Interaction
Retailers interact directly with customers much more frequently than wholesalers. Ways in which retailers deal with customers include talking to customers face-to-face in a physical retail location, answering customer questions and concerns, and processing returns and exchanges for customers.
Wholesalers do not interact with the end-user on a regular basis because the goods sold by wholesalers are sent directly to the retailer. This means that the only consumer a wholesaler typically interacts with is the retailer.
Bulk Purchases
Wholesalers sell bulk items to retailers for a lower cost to create a profit for their business. By ensuring a bulk order (often with a minimum purchase), wholesalers can reduce shipping and handling times and the overall cost. Wholesale businesses can also reduce costs by buying in bulk from the manufacturer.
Retail Markups
Retailers can mark up the costs of the goods they sell after purchasing from wholesalers. The end-user purchases the goods for a higher price because retail businesses must profit from the items they purchase to resell.
And, retailers may make changes to the wholesale items they purchase to resell at a higher cost (e.g., branding a plain T-shirt from a wholesaler).
Advertising Costs
Generally, wholesale businesses do not need to advertise their goods as extensively as retailers. Wholesalers sell products regardless of how they look at the warehouse, reducing advertising costs through visual displays. And retailers may advertise that they have the products available at their locations.
Fulfillment and Expenses
Wholesale and retail must focus on different tasks to succeed. Wholesaling has fewer expenses to track and worry about. With such large clients and the majority of their income coming from repeat business, they need to focus on warehousing, shipping, and fulfillment.
Location
Finally, location is extremely important to both wholesale and retail businesses just for very different reasons. Retailers need to be where consumers spend the most time, such as high streets and shopping malls. These locations are typically extremely expensive per square foot because of the demand.
Direct Access to Customers & Wider Distribution Capacity
The retailer distribution is mostly local (unless, of course, you set up an online retail shop). The wholesaler can instead cover larger territories by dealing with other retailers locally, nationally, and internationally.
Therefore, in general, the retailer is localized and operates within central locations in cities and towns, while the wholesaler is delocalized and usually operates outside central areas.
That's because to the wholesaler, what matters is the ability to stack more raw products per square foot. Where the retailer matters more than the local market, it can access and the premium prices it can charge.
Thus, the wholesaler might opt for locations where there is more space and less expensive in terms of rental per square foot. The retailer might make the opposite choice. It might pick smaller locations, which gives it an advantage in terms of access to more consumers and the ability to charge a premium based on the location.
Higher Gross Margins & Higher Net Margins
The retailer usually enjoys higher margins, given the fact it can sell directly to customers. Therefore, transform a simple product (perhaps a bag of coffee) into a product served to customers and therefore with a very high gross markup.
However, the retailer might also have much higher operational costs per unit, given it has to focus more on location and customer service to successfully operate the business (think of a restaurant in a city center with the incredible rent expenses it will run).
On the opposite side, the wholesaler might focus less on location and more on its ability to be closer to retailers/middlemen or the customers to whom it can sell the product in bulk.
And on its ability to stack the inventory efficiently and organize transportation around it. Therefore, the wholesaler might enjoy lower gross margins (the product is sold in bulk and at a lower price per unit) but relatively lower operational costs and distribution risks (which are carried by the retailer).
Distribution Risks & Logistical Risks
The retailer takes on its shoulders the distribution risks associated with the costs of running the overall business and ensuring that a continuous stream of customers and repeat customers feed the business.
While the wholesaler also needs to worry about customers, it will also have much lower marketing costs associated with its business, and most costs skewed toward logistics. In short, the distribution risks for the wholesaler translate into its ability to efficiently structure its operations and logistics rather than how to find customers, which is the retailer's main worry.
Local Competition & National Competition
In most cases, the retailer will need to understand as much as possible the local market, as this will be the lifeblood of the business. The wholesaler instead will need to worry about access to infrastructure, and to larger urban areas where many other retailers are available. From there, make sure to be competitive at the national and international level to quickly distribute the raw product.
Wholesale Prices Fluctuations & Logistics Impact
Since the retailer usually does not control the supply chain it might also be exposed to price fluctuations that it can't control. On the other hand, the wholesaler might have more control over the supply chain and ascertain more purchasing power, given its larger size compared to retailers.
Thus, it might be more subject to logistic impact overall.
The Volume of Purchase
Typically, wholesalers purchase a large number of products directly from manufacturers at a cheaper rate. These purchases are in bulk. For example, a wholesaler may purchase 5000 kg of rice from a farmer to supply them to retailers.
Contrarily, retailers buy a limited quantity of goods from wholesalers depending upon their scale of business. For instance, a rice retailer may buy 500 kg from that wholesaler to sell that to several customers.
Similarly, when the demand for a certain product is high, retailers procure a higher quantity of that product from wholesalers. On the other hand, the scale of purchase is limited in case demand is low. It is not the case with wholesalers.
Still confused about which approach would work best for you? We can help you make that decision! Answer the following questions for your business, and you are going to go.
Wholesale or Retail: How to Pick the Best Approach?
Where do customers typically buy your type of product?
This is really the number one question you need to ask yourself. If you think about it, most of us are well trained to buy certain products in certain locations. For example, most of us buy groceries at the supermarket because it's convenient. But some people buy their fruit and veg at an organic market because they specifically want quality, fresh organic produce.
Wholesale allows you to reach a much bigger audience?
On the flip side, Maretta quickly found a couple of large retail stores whose particular focus is on natural, vegan, and/or palm-oil-free products. When these stores picked up Maretta's range, her sales volume increased dramatically, enabling her to scale her production significantly.
Since being stocked in these well-known retailers, brand awareness within her specific target audience has quickly increased for Two Winged Fruit. Her online sales have also increased in this time, which is a natural bi-product of that increased brand awareness.
Gain Credibility
If you are a new brand entering the market, it can be quite slow going trying to build an audience online. The world wide web is a cluttered place these days. Trying to cut through that noise and build a profile is hard. Being seen on the shelves of customers' favorite retail stores is one of the fastest ways to be 'seen.'
What's your average order value?
Another consideration when deciding whether to focus your efforts more on wholesale vs. retail is your average order value or the average price per product. If your retail price is really low, many consumers won't purchase online because the cost of shipping makes the price of the product too expensive and not worthwhile.
Despite the prices being more on the expensive side for their product category (to be expected with all-natural products), a bar of soap or a stick of deodorant is still an inexpensive item to purchase online. More consumers are likely to want to pick up these items when they're already shopping in-store.
Wholesale = volume and simplicity
Yes, you may only make half the profit margin per product when you sell wholesale compared to retail. But, retailers will typically place much MUCH larger orders with you than any individual customer.
Additionally, packing a large order for a wholesale stockist is almost as simple as packing a small order for an individual customer. In fact, the customer service aspect of managing wholesale stockists is often easier than dealing with lots of customers placing smaller orders!
Think about it – having 50 stockists paying you $500 a month each is a lot easier than dealing with 500 customers spending $50 each!
Wholesale = volume and simplicity
These days it's very common for brands to sell both wholesale and retail on their own website. For most brands, this is the right model. It's pretty hard to find retailers to stock you in every corner of the country (or world). So by selling online on your own website, you can get to customers who can't buy your stuff in their local store.
The key to managing both well is to treat your stockists well. Don't undercut them with aggressive discount promotions only available to customers of your own website!
Simplify Your Wholesale & Retail Business With Deskera
Try Deskera for Free Today!
How Can Deskera Assist You?
When we say it, we mean it; Deskera is your one-stop solution for your business. Be it wholesale or retail; we have answers to all your questions. Deskera Books can help you automate and mitigate your business risks.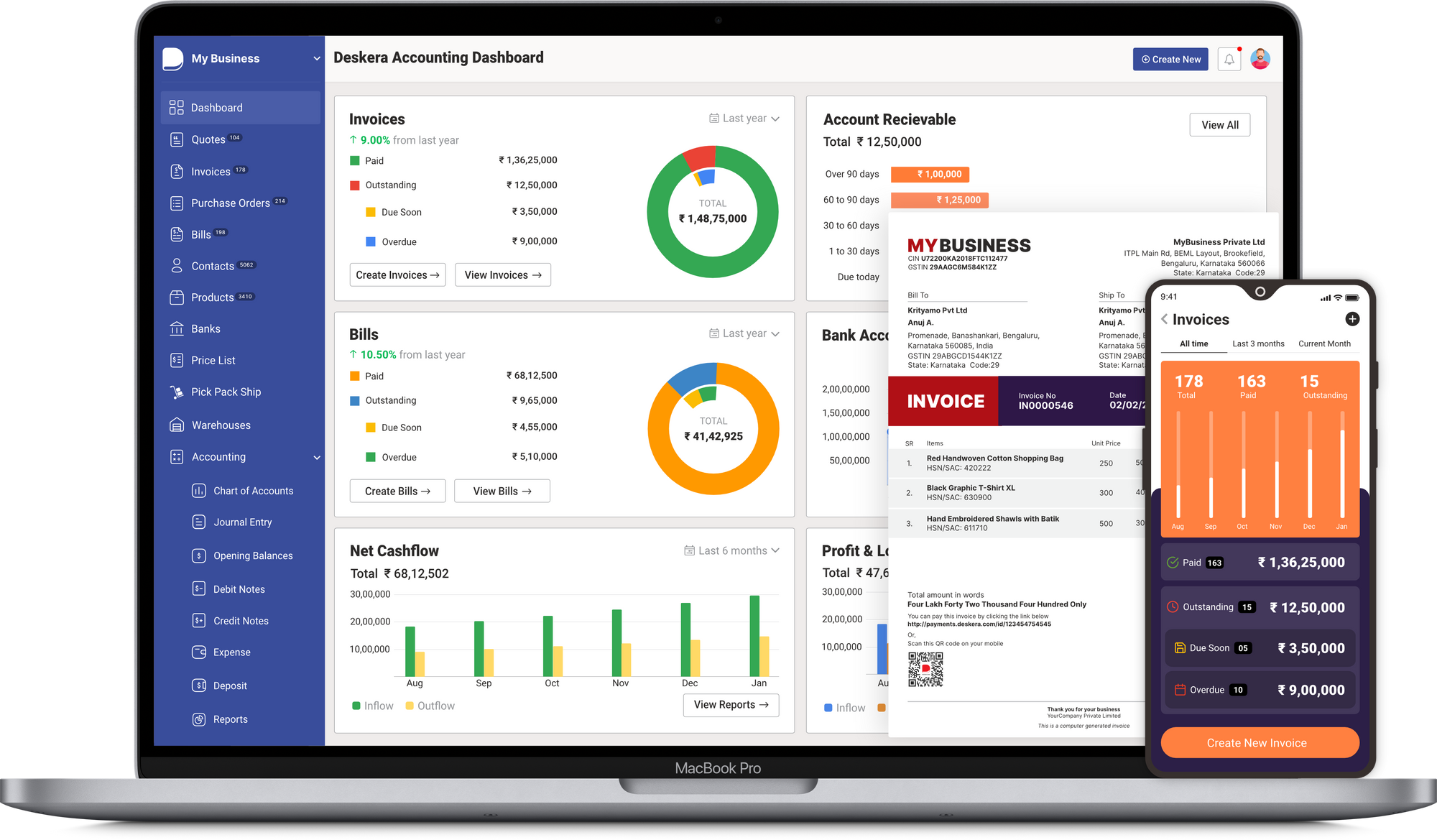 Creating invoices becomes easier with Deskera, which automates a lot of other procedures, reducing your team's administrative workload. Not to mention, managing inventory will only be a breeze after you sign up with us.
Key Takeaways
Wholesale is when a business buys goods in bulk from the manufacturers or suppliers, warehouses them, and sells them to other businesses.
Retail is the sale of goods or services from a business to a consumer for their own use.
A retail transaction handles small quantities of goods, whereas wholesale deals with the purchasing of goods on a large scale.
It is more financially savvy for a wholesaler to purchase in mass from the manufacturer and get a discount than it is to purchase things exclusively.
Retail works through a supply chain that comprises producers, wholesalers, suppliers, and your customers. This network of people makes retail possible.
Related Articles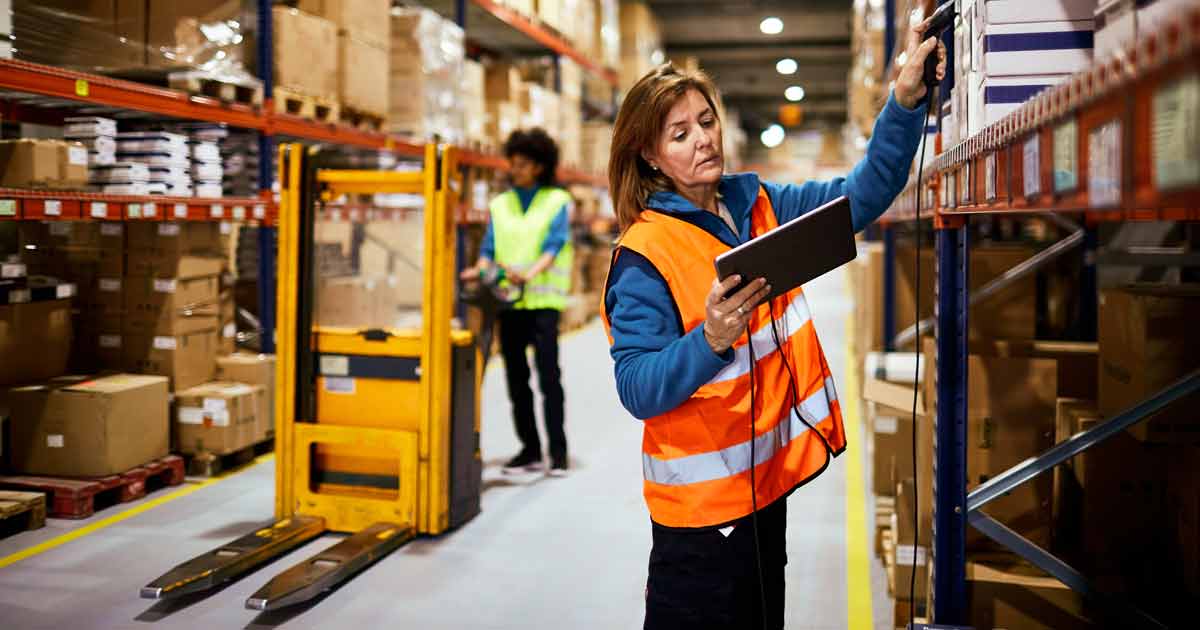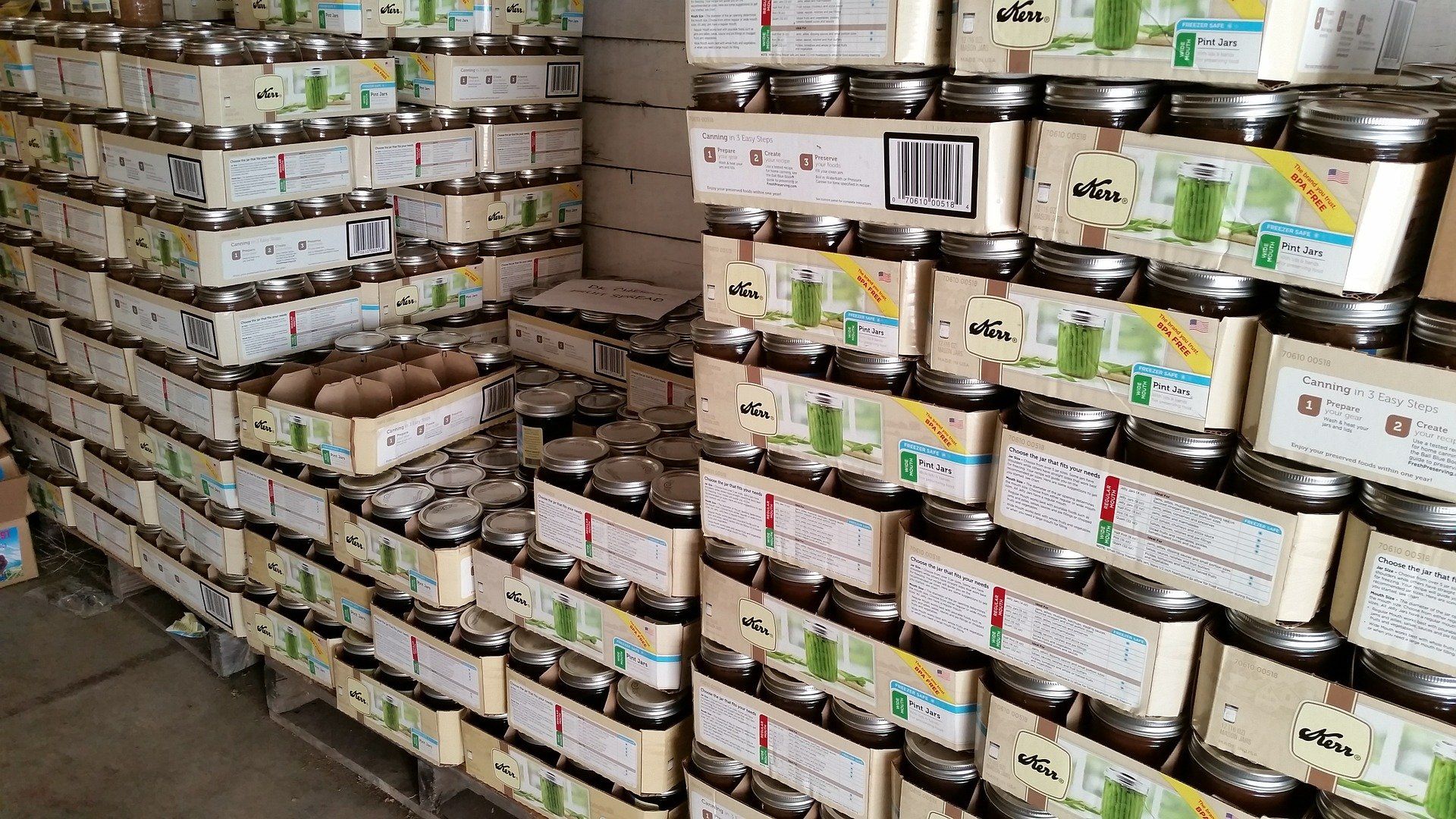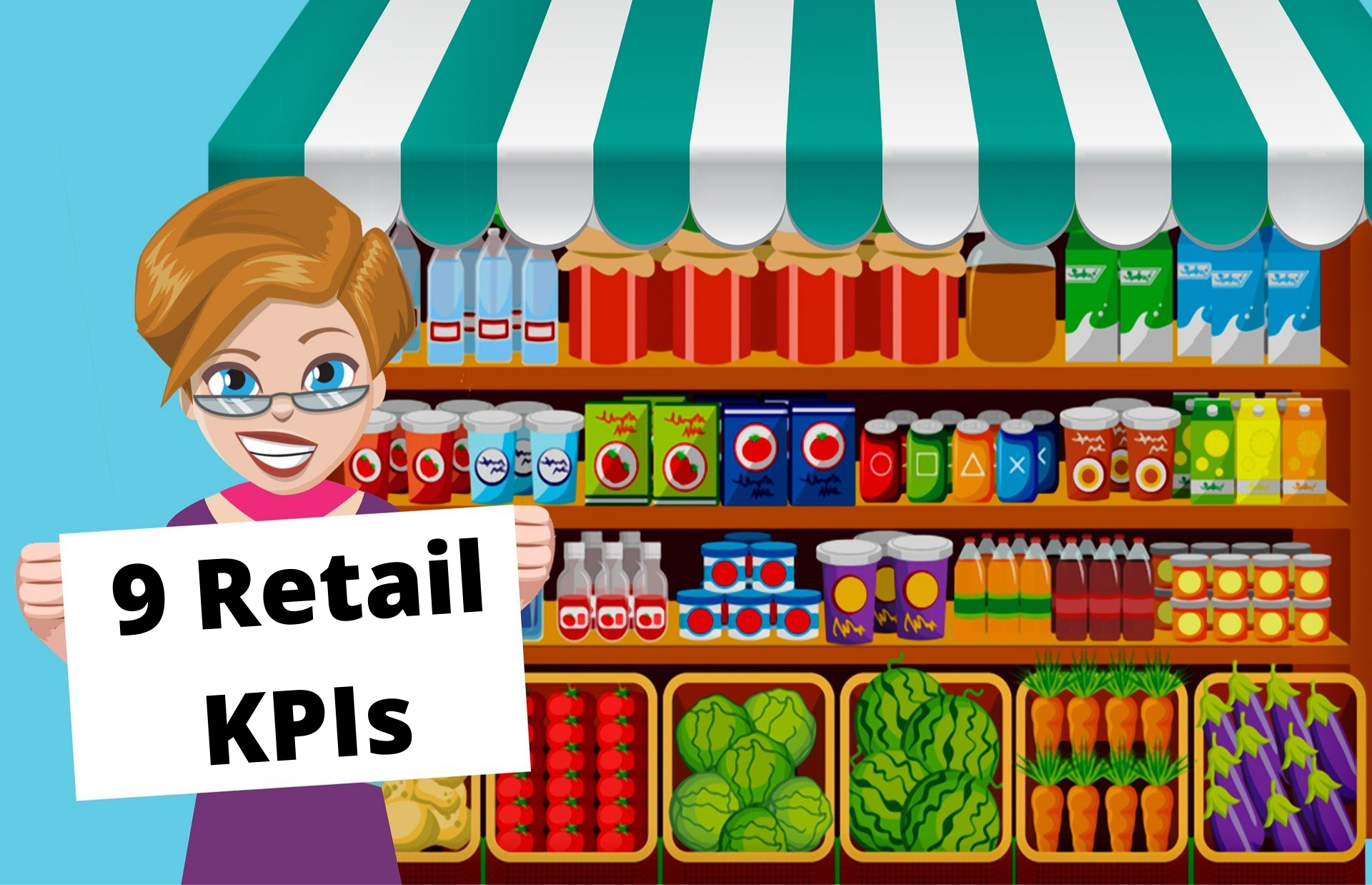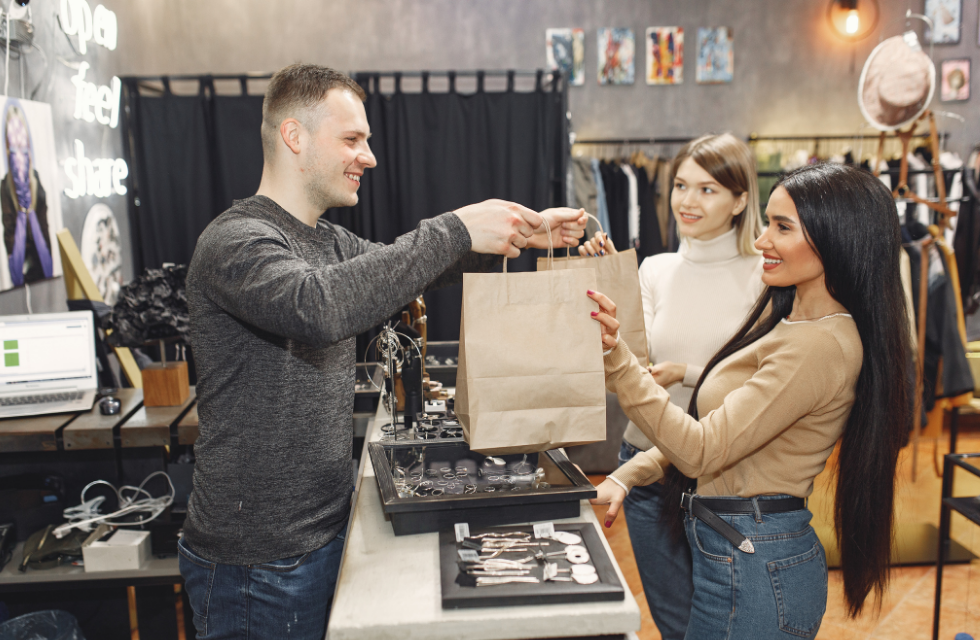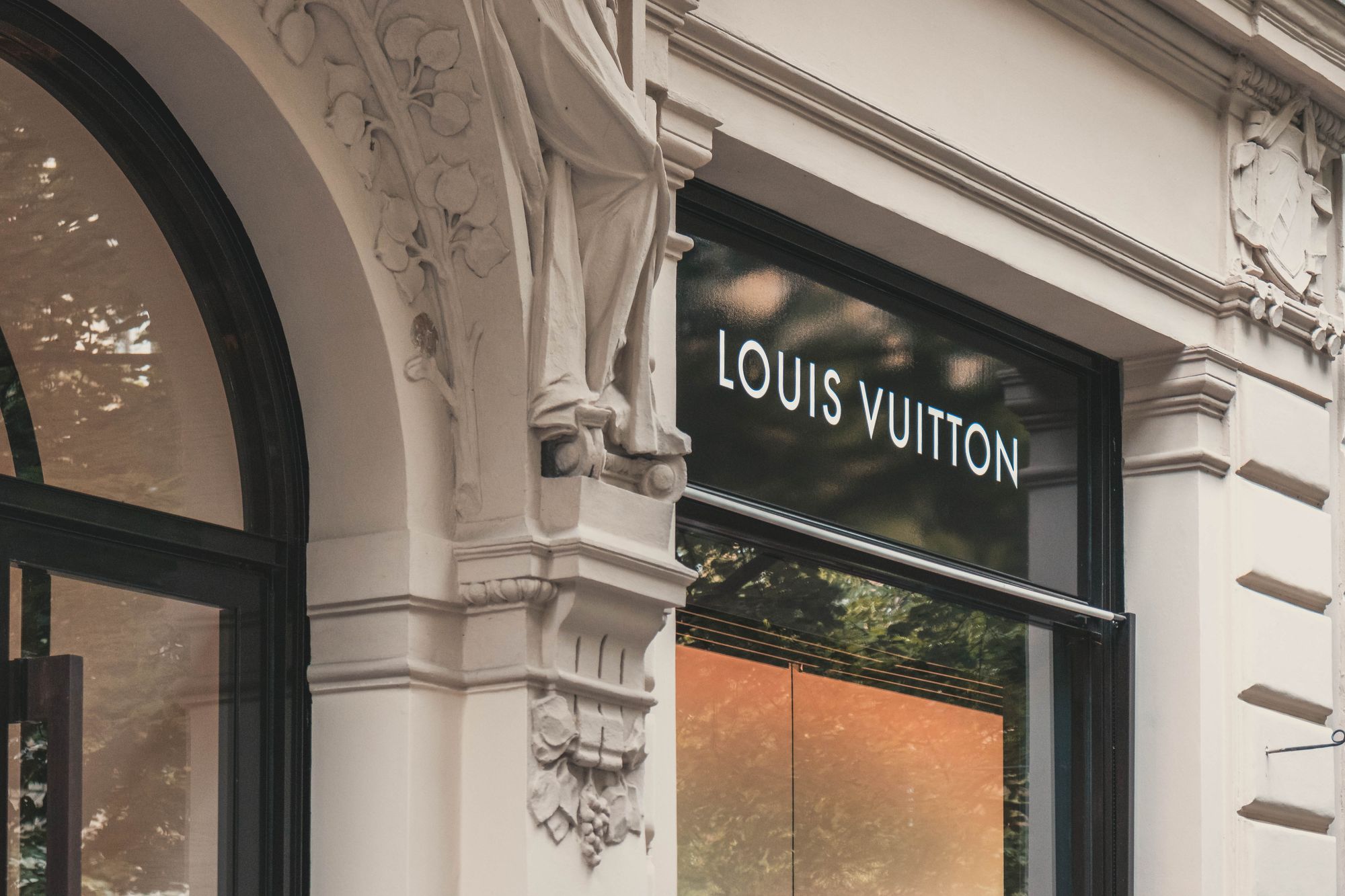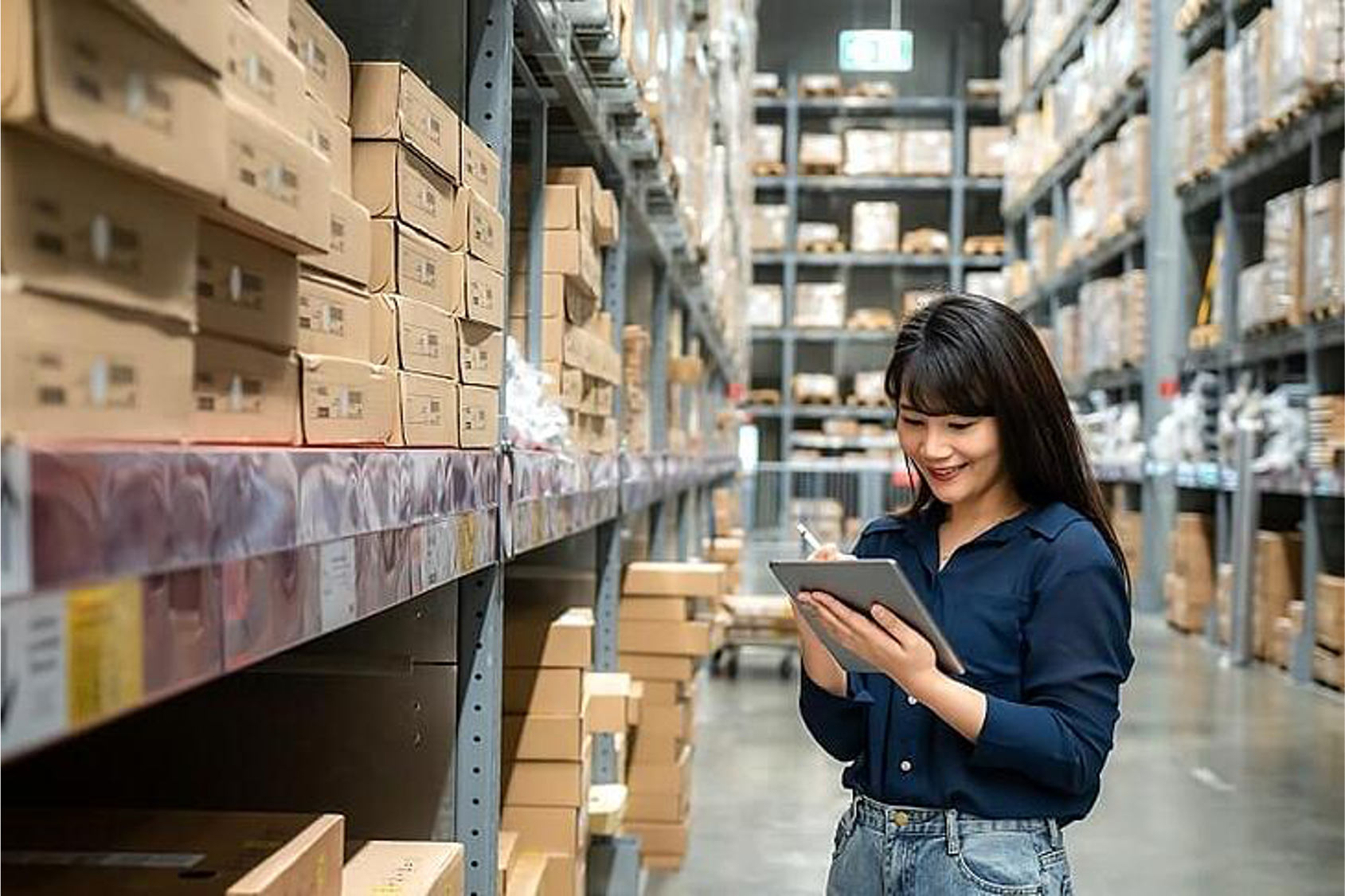 ---
---