Everyone gets so excited when they hear the word holidays! Do you know how many holidays are there in 2022? There are 28 West Bengal holidays 2022.
You must be feeling very happy after thinking about all the holidays 2022 you are going to enjoy. Holidays provide us with the chance to spend time with friends and family.
This is the time when we feel relaxed and happy. We can do anything we like during holidays, it's the time when we create memories. The state government of West Bengal has issued a list of public and regional holidays for the year 2022.
In this article, you will get to know interesting things about West Bengal and detailed information about the holidays you are going to get this year!
Let's have a look at the table of contents:
•About West Bengal
•Holidays in West Bengal for the year 2022
•Know about the West Bengal holidays 2022 in detail
About West Bengal
West Bengal is a state in India located in the eastern part of the country. Sikkim and Bhutan border it on the north, Assam on the northeast, Bangladesh on the east, the Bay of Bengal on the south, Odisha on the southwest, Jharkhand and Bihar on the west, and Nepal on the northwest.
West Bengal is unique in that its width varies from 200 miles (320 kilometers) to under 10 miles (16 kilometers) in some places.
Its 1,350-mile (2,200-km) border with Bangladesh is strategically vital because it is neither natural nor clearly defined. West Bengal is one of India's most populous states while being one of the smallest in terms of land area.
West Bengal has a climate that varies from tropical wet-dry in the south to humid subtropical in the north. There is a significant seasonal variation in rainfall over West Bengal.
Kolkata, for example, receives roughly 64 inches (1,625 mm) of rain per year, with an average of 13 inches (330 mm) falling in August and less than 1 inch (25 mm) falling in December.
The year is divided into three distinct seasons: the hot and dry season, with hot, humid days and frequent thunderstorms; the hot and wet season, with rain-bearing monsoon winds blowing from the southwest; and the cold season, with dry, clear days and stable atmospheric conditions.
Kolkata's average high temperatures range from 80 degrees Fahrenheit (27 degrees Celsius) in December and January to almost 100 degrees Fahrenheit (38 degrees Celsius) in April and May.
The majority of the inhabitants in West Bengal reside in rural areas. More than half of people in urban regions live in Kolkata and its environs.
Hinduism is the most popular religion in India, with more than three-quarters of the population following it. Buddhists, Christians, Jains, and Sikhs make up small minority communities around the state.
The state's principal language, Bengali, is spoken by the majority of the population. Hindi, Santali, Urdu, and Nepali are some of the other languages spoken. Kurukh, the Oraon indigenous group's language, is spoken by a small number of individuals.
English, along with Bengali, is the official language, and English and Hindi are used as lingua francas on a national level.
West Bengal's terrain and economy are dominated by agriculture. It has one of the greatest proportions of agricultural land of any Indian state. Rice, which requires a lot of water, is the most popular crop in almost every region.
In fact, despite its tiny size, West Bengal contributes a major portion of India's rice production. Sugarcane and oilseeds are two more important crops. Jute is particularly abundant around the Bangladesh border and south of the Ganges River.
Mangoes, jackfruit, and bananas are commonly grown in the state's southern and central regions.
Winter crops such as wheat and potatoes are grown throughout the southern United States. The northern regions of Darjeeling and Jalpaiguri have long been noted for their high-quality tea cultivation.
Oranges, apples, pineapples, ginger, and cardamom are also grown in the Darjiling region. The state's most major industrial belt is a corridor that runs along the Hugli River north and south of Kolkata.
The service industry has grown to become a larger part of the state's economy. Tourism has been increasingly important, as has trade, finance, insurance, and other related businesses.
The information technology sector has also been expanding. Kolkata is the state's and eastern India's financial capital. Steam navigation was originally introduced between Kolkata, Allahabad (Uttar Pradesh), and Guwahati in the 19th century, enhancing local river transportation (Assam).
The railway system in eastern India was inaugurated in West Bengal in 1854, and local railway offices are now based in the state. The city of Kolkata was the first in India to build an underground railway system.
West Bengal is connected to the rest of India by national highways, while state highways provide internal connectivity. Kolkata has an international airport as well as other smaller airports throughout the state.
District bureaus, as well as urban and rural centers, offer family planning services. Factory workers are covered by a state insurance plan that includes health, employment, safety, and maternity insurance, as well as a free medical service.
Orphans, persons with mental and physical disabilities, and the poor are all served by a social welfare directorate, which coordinates numerous welfare programs.
Devotional and cultural songs are examples of traditional music. Tagore's songs, Rabindra Sangeet, are based on pure Indian classical as well as traditional folk-music sources, particularly the Baul singing type.
They have a significant impact on Bengali culture. Another ancient type of rural entertainment is the kathakata, a religious recital based on folklore.
Holidays in West Bengal for the year 2022
Listed below are the holidays for West Bengal:
Jan 12: Birthday of Swami Vivekananda
On January 12th, 1863, Swami Vivekananda was born in Kolkata as Narendranath Datta. Narendranath showed an early interest in spirituality and went on to become the principal student of the 19th-century saint Ramakrishna, who practiced Islam, Christianity, and other religions to embody his words: many opinions, many paths.
Narendranath left the world and became a monk after Ramakrishna's death in 1886, taking the name Swami Vivekananda. After traveling around India and witnessing firsthand the plight of the people, he felt compelled to seek material assistance from the West.
Later, he traveled to the United States to represent India in the World Parliament of Religions in Chicago in 1893. Vivekananda became a celebrity in America, where he spent three years spreading the Vedanta philosophy and religion.
He returned to India and established the Ramakrishna Math and Mission. On July 4th, 1902, Vivekananda died suddenly at the age of 39, fulfilling his prophecy that he would not survive to be 40.
The Indian government designated Swami Vivekananda's birthday as National Youth Day in 1984. The philosophy of Swamiji and the principles for which he lived and strived might be a great source of inspiration for the Indian Youth Day, the government declared.
Swami Vivekananda's birthday is commemorated as National Youth Day in India to honor one of the country's foremost philosophers and spiritual leaders.
Every year, processions, speeches, music, youth conventions, seminars, Yoga Asanas, presentations, essay-writing, recitations, and sports are held at schools and colleges across India.
However, due to the ongoing coronavirus pandemic and school closures, the majority of the events will be held virtually.
Jan 23: Netaji Subhas Chandra Bose Jayanti
Netaji Subhas Chandra Bose was born in  Orissa, on January 23, 1897. After earning his Philosophy degree in Calcutta, he was transferred to England to study for the Civil Services exams. In 1921, he traveled to India, where he was mistaken for a rebel by British officials due to his fervent patriotism.
Bose climbed through the ranks of the Indian National Congress's youth section in the late 1920s, finally becoming President of the Congress in 1938 and 1939.
He abandoned Congress leadership positions in 1939 due to differences with Mahatma Gandhi and the Congress high command. He managed to depart India in 1940 after being placed under house arrest by the British.
In 1942, he founded the Indian National Army in Southeast Asia, which was made up of Indian soldiers captured in the Battle of Singapore from the British Indian army.
In 1943, Netaji established a provisional administration of Free India or Azad Hind in the Japanese-occupied Andaman and Nicobar Islands. Netaji is said to have died from third-degree burns inflicted when his jet crashed in Taiwan on August 18, 1945.
The Indian government has set up several committees to investigate the circumstances of his death. His life and legacy have inspired generations of young Indians since then, and Netaji Jayanti is an occasion to honor his accomplishments.
Parakram Diwas, also known as Bravery Day, is currently a national holiday in India and is celebrated on January 23rd.
The Indian government originally declared it in 2021, in honor of Netaji Subhas Chandra Bose's 125th birthday.
As part of Prime Minister Narendra Modi's goal to highlight basic components of our history and culture, Republic Day celebrations will begin on January 23rd, rather than January 24th, in 2022, to coincide with Netaji Subhas Chandra Bose's birth anniversary.
Jan 26: Republic Day
Every year, the day's commemorations involve a spectacular military and cultural display. In an ostentatious demonstration of military might, soldiers from the Armed Forces march down Rajpath in New Delhi.
On this auspicious day, everything else going on in the country pales in contrast to the massive show on Rajpath. While our Independence Day honors our liberation from British domination, Republic Day marks the Constitution's adoption.
The date was chosen since it was on this day in 1929 that the Indian National Congress issued the Declaration of Indian Independence (Purna Swaraj), renouncing the British Regime's Dominion status.
India's constitution, which was legally enacted in 1950, replaced the British colonial Government of India Act (1935) as the country's governing text. On January 26, 1950, the Preamble to the Constitution of India, a document describing the Constitution's core principles, became law.
The country had completed its transition to an independent republic. The Constitution establishes fundamental rights that should be available to all citizens of this country, regardless of political beliefs.
It also lays forth some fundamental responsibilities for all citizens of the country. Organizing events and celebrations for Republic Day in India takes a lot of time and work.
Members of the Indian Army, Navy, and Air Force, as well as traditional dancing troupes, take part in the parades. The ceremony begins with India's prime minister laying a wreath at India Gate's Amar Jawan Jyoti to honor those who have died in the service of their country.
India's president takes the military salute during the parade in New Delhi, while state governors do so in their respective capitals. A foreign head of state is the president's main visitor on Republic Day. Military personnel, as well as civilians, are given bravery awards and medals.
The parade area is then circled by armed forces helicopters, which rain rose petals on the audience. Schoolchildren dance and sing patriotic songs as part of the march.
Motorcycle riders are also demonstrated by military personnel. The parade concludes with a flypast by the Indian Air Force, in which fighter planes fly past the president's dais, honoring him symbolically.
Smoke trails in the colors of the Indian flag are produced as a result of this. India's history and culture are featured in a variety of national and local cultural programs.
Feb 05: Saraswati Puja
Vasant Panchami, which occurs on the fifth day of the Hindu calendar's Magha month, ushers in the spring season. Vasant Panchami is a Hindu event that takes place every year in the Hindu calendar month of Magh (between February-March).
Hindu worshippers worship goddess Saraswati on Vasant Panchmi, also known as Basant Panchmi. It also marks the beginning of the forty-day countdown to the other major Hindu festivals of Holika and Holi.
Brahma, according to Hindu mythology, created the universe and was so pleased by it that he wanted to view it with his own eyes. As a result, he embarked on a trek, only to be disillusioned by everyone on Earth's complete stillness and loneliness.
He had an idea and had an idea according to which he took some water in his Kamandal and sprinkled it in the air after giving it a lot of thought. An angel appeared from a tree, holding a harp, and was asked to play something.
Spring is known as the "King of All Seasons," and it is not only a symbol of prosperity but also an auspicious time to start a new job, get married, or hold a housewarming celebration (griha Pravesh).
Saraswati is represented as a white saree-clad woman seated on a white lotus flower, symbolizing truth and purity, and holding a'veena' (musical instrument).
She rides a 'hamsa,' or white swan. This event heralds the arrival of Spring in India, as well as the blooming of mustard blossoms. The celebration is associated with the color yellow, and when in full bloom, large fields of mustard flowers resemble beds of yellow flowers.
People wear yellow-colored clothing and consume yellow-colored foods (like khichdi). Saraswati's idols wear yellow sarees because it is thought that yellow is one of her favorite colors, and people wear yellow clothing since the color represents prosperity, happiness, energy, and everything wonderful.
Mar 18: Doljatra
Doljatra is based on the Krishna and Radha narrative, in which Lord Krishna expresses his love for his beloved Radha on Doljatra day. Colored powder, like Holi, is a big element of the celebrations, and it's called phag in Bengal.
The application of phag begins with reverence, as the powder is placed on photographs of deceased family members, then on the feet of elders as a sign of respect. From then on, it's open season on everyone who wants to be granted a mark of respect,' which effectively means getting coated with phag.
Because idols of both Krishna and Radha are paraded on beautifully decorated palanquins (a sort of open sedan chair) that are swung about, the celebration is also known as the swing festival.
Men will spray colored powder at the idols as women sing melodies.
For Bengalis, Doljatra has special significance because it commemorates the birthday of Chaitanya Mahaprabhu, a prominent 16th century Vaishnava saint, and poet who is seen by some as Krishna's incarnation.
In West Bengal and Assam, Dol Purnima is marked by music and dance. Men and women wear bright spring colors like yellow and violet, while young and old alike wear flowers in their hair.
In houses and communities, there are wonderful singing and dancing sessions. Milk products, such as homemade butter, cream, and panchamrit, are prepared and distributed to individuals of all social classes.
The event is especially significant for Bengalis since it commemorates the birth of Chaitanya Mahaprabhu, the well-known and beloved Vaishnavi Saint who brought modern sankartina to Odisha and Bengal.
A bonfire is lit in front of the "kirtan ghar," or prayer house, by devotees. After that, the Krishna idol is carried around the bonfire. In the prayer house, traditional rites are done. It's comparable to Holi when people smear colors all over one other.
This day, on the other hand, is most recognized for promoting the spirit of oneness. Even though Dol is primarily a Hindu event, members of different faiths are welcome to attend. In most houses, sweets, particularly Rasgullas, are made. On this day, it is usual to pay a visit to one's relatives or friends' homes.
The seniors are honored by the younger generation by laying a pinch of abir, or colored powder, in front of their feet. In exchange, the elders bestow prosperity and happiness to them.
The third day of Dol Jatra follows the same pattern as the second. Sueri is the name of Dol's fourth day. Hundreds of devotees participate in a procession commemorating Lord Krishna's return, which marks the festival's conclusion.
Apr 01: Bank Holiday
A bank holidays 2002 is a day when all financial institutions are closed for business. Because many online banking services continue to operate, bank holidays 2022 are more significant for physical branch locations.
The dates coincide with significant government holidays 2022, which are observed by most financial institutions, stock exchanges, brokerage firms, and traders. Bank holidays can also be announced to prevent bank runs, however, this is uncommon.
Even on bank holidays, most online banking systems will allow clients to log in. Deposits, withdrawals, transfers, and bill payments are all popular online banking services. It's worth noting that while you can make deposits on bank holidays 2022, they won't be credited to your account until the next regular business day.
Apr 14: Dr. Ambedkar Jayanti
It commemorates the birth of Dr. Babasaheb Ambedkar, an Indian jurist, politician, philosopher, anthropologist, historian, and economist who was a key architect of the Indian Constitution. On April 14th, 1891, Dr. Ambedkar was born.
Ambedkar, who was born into poverty, campaigned against the Indian caste system. He converted to Buddhism and is credited with sparking a wave of conversions that saw tens of thousands of people from lower castes become Buddhists.
Ambedkar was India's first untouchable to earn a college diploma. He received legal degrees and doctorates for his studies in law, economics, and political science, establishing a reputation as a scholar and advocating for political and social rights for the lowest caste members of society.
Dr. Ambedkar organized and led a march in Mahad, Maharashtra in 1927 that resulted in the establishment of equal rights for untouchables who were not permitted to touch or drink the water of Chawdar Lake.
From August 29, 1947, until January 24, 1950, he served as India's first minister of law and justice, and he was the primary architect of the Indian Constitution, the world's largest and most complex constitution.
Apr 14: Mahavir Jayanti
Mahavir Jayanti commemorates the birth of Mahavira, the Buddha's contemporary, and the 24th and final Tirthankara (great sages). Mahavira, also known as Vardhamana, was born between 599 and 615 BC.
Lord Mahavira was born in 615 BC according to the Digambar school of Jainism, whereas the Swetambaras think he was born in 599 BC. Both groups, however, believe Mahavira to be the son of Siddhartha and Trisala.
According to mythology, he was conceived by Devananda, the wife of a Brahmin named Rishabhdeva, but the gods shifted the embryo to Trisala's womb.
The expecting woman was said to have had 14 auspicious dreams, according to the Swetambara sect. Astrologers deduced from these dreams that the infant will either be an emperor or a Teerthankar.
He was an ascetic for over a decade, traveling around, begging for food, and wearing very little. Then, before his death, he attained enlightenment, became a Tirthankara, and taught for 30 years.
In today's ascetic religion of Jainism, Mahavira is regarded as a significant prophet. Jainism is a religion that is practiced by around 3.5 million people. They have a nonviolent approach to all living things.
Some people wear face masks to avoid accidentally killing an insect while breathing in. Mahavir Jayanti is a fasting and prayer-filled occasion. Calcutta's Parasnatha temple has a big celebration.
The Jain community participates in several festivals that allow them to make vows with their relatives and friends. This community holds Lord Mahavir in high regard and worships him.
The most prominent event of the festival is the display of a Lord Mahavir idol. The people wash Mahavir's effigy with fragrant oil, which symbolizes the Lord's purity.
Devotees from all around India and the world will go to the country's Jain temples. People visit antique old sites associated with the Jain community. Gomateshwara is one of the most well-known places to visit during the festival.
Apr 15: Bengali New Year
Poila Boishakh is the first day of the first month of the lunisolar Bengali calendar and generally falls on April 14 or 15. Every year, it is celebrated with great zeal, and the passion continues to grow.
On this day, most people buy new outfits and have a great time with their friends. The coronavirus outbreak may put a damper on the festivities this year.
The festival's celebration tradition stretches back to the Mughal period. According to legend, the event arose after the tradition was adopted in West Bengal during Emperor Akbar's reign in an attempt to establish a regular day each year on which the harvest tax could be collected.
It is thought that Akbar commissioned royal astronomer Fathullah Shirazi to construct a new calendar that combined the existing lunar Islamic and solar Hindu calendars.
Shirazi invented a new harvest calendar called Fashol Shan, which is thought to be the beginning of the Bengali calendar. The Bengali calendar is credited to emperor Vikramaditya by Bengali Hindu populations residing in rural Bengal.
Because the festival also symbolizes the start of a financial cycle, many stores and businesses invite frequent customers and give them a token of thanks on this day.
Due to the auspiciousness of the day, some establishments even begin a fresh book for keeping customer records. People pray to Lord Ganesha and Goddess Lakshmi for a successful business on this day.
Apr 15: Good Friday
The Christian holidays 2022 Good Friday commemorates Jesus Christ's crucifixion. According to the Bible, Jesus was arrested by the Temple Guards after one of his 12 disciples, Judas, betrayed him.
Jesus Christ was interrogated after his arrest, and he was found guilty of blasphemy and sentenced to death by crucifixion. The cross became a symbol of the Christian faith as a result of this.
Good Friday is a day for confessing sins and remembering Jesus Christ's crucifixion. In commemoration of the particular Christian calendar day, some countries will organize a procession or a church service. A volunteer will be carrying a large wooden crucifix in some of them.
May 01: Labour Day
In most nations around the world, May 1st is observed as May Day. The bank holidays 2022 are marked on the first Monday of May in the United Kingdom and Ireland, rather than on May 1st.
The holiday was officially recognized by the Soviet Union in the twentieth century, and it is also known as the Day of International Solidarity of Workers in some Communist countries.
During the Cold War, celebrations in communist countries sometimes included enormous military parades with the latest equipment on display, as well as public displays of support for the regime.
Some speculate that this was done to avoid commemorating riots that occurred in 1886. Another reason for the official opposition to May Day labor festivities in America is communists' and socialists' embrace of May Day as their principal holidays 2022.
May Day has historically been a rallying point for communist, socialist, and anarchist organizations. May 1st was a significant date in Roman times since it marked the beginning of spring and the arrival of fertility.
Between April 28th and May 3rd, the Roman festival of Flora, the goddess of flowers and the season of spring, was held.
Morris dance, crowning a May Queen, and dancing around a Maypole is among the traditional English May Day rites and customs, which made it a popular seasonal event in medieval England.
May 03: Id-Ul-Fitar
It is distinguished from Islam's other holy festival, Eid al-Adha, by the performing of communal prayer (alt) at sunrise on the first day. Eid al-Fitr is a time of official receptions and private visits, during which friends meet one another, gifts are exchanged, new clothing is worn, and relatives' graves are visited.
Ramadan is the Islamic holy month in which the Prophet Muhammad received the Quran's teachings as a guide for mankind and a means of discerning good and wrong.
Fasting during Ramadan, also known as Sawm, is one of the five pillars, or fundamental beliefs, of the Islamic faith. Fasting during Ramadan, like a pilgrimage, forces people to abandon their daily routines and participate in solemn thought and examination.
Hunger and thirst are intended to make individuals more conscious of the plight of the impoverished and give them a greater appreciation for what they have.
May 09: Birthday of Rabindra Nath Tagore
Rabindranath Tagore was a Bengali polymath who is credited with reshaping Bengali literature and music. He also had a huge influence on the development of Indian art through contextual modernism.
His poetry, novels, short tales, and essays have all been extensively read around the world. Rabindranath Tagore, the Bengali Renaissance's Bard, was born as Robindronath Thakur to a family at the vanguard of the Bengali Renaissance.
He was born on May 7, 1861, in Kolkata, to Debendranath Tagore and Sarada Devi, according to the Gregorian calendar.
He was born on the 25th day of Boishakh month, 1422 Bengali Era, according to the Bengali calendar. In West Bengal, however, Rabindranath Tagore's birthday is celebrated according to the Bengali calendar.
Poncheeshe Boishakh is the name given to the day in Kolkata. He began composing poetry at the age of eight and, under the alias 'Bhanusimha,' published his first collection at the age of sixteen. Tagore thought that excellent education stimulates curiosity rather than explaining things.
In 1913, he became the first non-European to win the Nobel Prize in Literature for his selected poetry collection, 'Gitanjali,' which was composed in Bengali and later translated into English.
His composition is included in both India's national hymn, Jana Gana Mana, and Bangladesh's national song, Amar Shonar Bangla. His work is also thought to have influenced the Sri Lankan national song. The words of Rabindranath Tagore continue to inspire us with knowledge, wisdom, and life's truths.
May 16: Buddha Purnima
Buddha Purnima, Vaisakhi Buddha Purnima, and Vesak are all names for the anniversary of his birth. Buddha Jayanti falls on a full moon day in the month of Vaisakh, according to the Hindu calendar (which usually falls in April or May).
This day is observed by Buddhists and Hindus all over the world and is a major holidays 2022 in nations such as India, Nepal, Mongolia, Cambodia, Singapore, Indonesia, and Sri Lanka.
On this day, Buddhists and Buddhist adherents all over the world give prayers, meditate, fast, and debate the Buddha's teachings. There is also a custom of bathing in the sacred Ganga, which is thought to wash away sins.
However, because of an increase in coronavirus cases and deaths this year, individuals have been cautioned not to celebrate the holidays 2022 in a way that would violate Covid safety standards and regulations.
July 10: Id-Ud-Zoha
The Muslim community commemorates the day with special prayers. Gifts and greetings are exchanged among the members of the community. Eid al-Adha is regarded as a gazetted holidays 2022 in India.
Id-ul-Adha, the festival of sacrifice, Id-ul-Zuha, and Bakr-Id are some of the other names for this holiday. The event is commemorated by the wearing of new garments and the offering of special prayers. It is permissible to offer goats to God.
The meat is shared among relatives and acquaintances of the family. Eid al-Adha is a government-sanctioned holidays 2022 in India. On the festival day, all municipal, state, and federal government offices will be closed. Muslims-owned businesses may be closed or have shortened hours of operation.
According to the Quran, Ibrahim was about to kill his son when a voice from heaven intervened, allowing him to make a 'great sacrifice' of something else. In the Old Testament, instead of the son, a ram is sacrificed.
Ishmael is recognized as a prophet and Muhammad's ancestor in Islam. Muslims commemorate Ibrahim's obedience by sacrificing a ram at the Eid Al Adha feast.
A third of the dinner will be consumed by the family, a third will be shared with friends and relatives, and the remaining third will be donated to the poor and needy. Another important Eid tradition is to give charity to the homeless or needy in the form of money, food, or clothing.
Aug 09: Ashura
It is said to be the day when the prophet Musa (Moses) set the Israelites free from Egyptian slavery, as well as the day of Jesus' ascension to heaven. On this day, God is said to have saved the prophet Nuh (Noah) and his companions from the Genesis deluge.
Asure, also known as Noah's pudding, is a Turkish delicacy made of grains and dried fruits. It is a customary dish offered on Ashura. According to Turkish folklore, when the ark landed on the slopes of Ararat in the Armenian highlands on the 10th day of Muharram, this dish was prepared by Noah himself.
The food supplies were running out as the ark was stuck in the Biblical flood for days. Noah fed his people a mixed porridge made from all the leftover ingredients in the ark to keep them from starving.
As previously stated, many people fast on Ashura Day, thus having such tasty and nutrient-dense food to break the fast makes sense. Asure is cooked in big pots and shared among neighbors.
A neighborhood, according to Islamic scholars, consists of 40 dwellings in each direction. For both Shi'a and Sunni Muslims, the commemoration of Ashura is a dignified and somber occasion, and for Shi'as, it is a particularly deep period of loss and mourning.
Mourners customarily gather before a Mosque for somber, poetic lamentations in memory of the martyrdom, mourning to the beat of drums and shouts of Ya Hussain.
Scholars will also deliver sermons on the personalities of Hussein and his position in Islam, as well as the history of his revolt.
In Arab nations such as Lebanon and Iraq, the sheikh of the mosque will repeat the account of the Battle of Karbala to remind the audience of Hussain's and his family's agony and sorrow. Passion plays reenacting the conflict may also be done in various areas.
Aug 15: Independence Day
People in India commemorate their leaders and those who battled for India's independence in the past on Independence Day. The weeks leading up to Independence Day are marked by the illumination of key government buildings with strings of lights and the fluttering of the tricolor from homes and other structures.
To promote the day, broadcast, print, and online media may run special contests, programs, and stories. Television also broadcasts films about India's freedom fighters.
At the Red Fort in Old Delhi, India's prime minister unfurls the country's flag and delivers a speech. In the state capitals, flag hoisting ceremonies and cultural activities are held, with many schools and organizations participating.
The majority of people spend the day with family or close friends. They may have a picnic in a park or a private garden, see a movie or have lunch or supper at home or in a restaurant. Others go kite flying, sing patriotic songs, or listen to them.
Sep 25: Mahalaya
According to the Hindu calendar, Maa Durga followers observe Mahalaya a week before Durga Puja begins. It is commemorated in Karnataka, Odisha, Tripura, and West Bengal, among other states.
According to Hindu mythology, Goddess Durga was created on this day by Brahma, Vishnu, and Maheswar to defeat the demon king Mahishasura.
As a result, devotees mark this day as the arrival of Goddess Durga from Kailash Parvat with her holy powers on Earth. On Mahalaya day, the sculptors simply make Goddess Durga's eyes and color them.
They do a special puja first. The last day of Pitru Paksh is Mahalaya, also known as Sarva Pitra Amavasya. Many people honor their ancestors on this day by making Tarpan or Shraddha offerings to keep their souls happy.
The earliest ancestors are said to bid farewell on Mahalaya Amavasya morning, while Maa Durga descends to earth in the evening to bless the people. To honor Goddess Durga, worshippers get up early on Mahalaya to recite Chandipath, listen to Mahishasura Mardini, and other religious mantras.
Oct 02: Maha Saptami
On the day of Maha Saptami, the Durga Puja festivities begin with the Maha Puja, which commemorates the start of the fabled fight between Goddess Durga and the demon king Mahishasura. This is a festival that commemorates the Goddess's victory over the devil.
The struggle concluded Vijayadasami, the tenth and final day of the Durga Puja festival. It represents the triumph of good over evil not just in the world, but also in the hearts and minds of people everywhere. Maha Saptami is also related to mythology about Lord Rama.
Lord Rama prayed to Goddess Durga before fighting Ravana, the demon king who had kidnapped his wife, Sita, according to mythology. This specific puja required 100 blue lotus flowers known as Neel kamal, but Lord Rama only found 99 of them.
Lord Rama took out his blue eye and offered it to Goddess Durga in place of the one missing blue lotus to complete the 'puja' and out of his profound devotion to Goddess Durga.
This pleased the Goddess greatly, and she lavished him with all of her favors, assisting him in his victory over Ravana. This combat began on the 7th day of Ashwin's month, which is known as Saptami.
Oct 02: Mahatma Gandhi Birthday
Prayer is held all around India on this day, particularly at Raj Ghat, Gandhi's tomb in New Delhi, where he was cremated.
Prayer gatherings and remembrance events are held in numerous cities by colleges, local government institutions, and socio-political institutions on this day.
On the themes of honoring peace, nonviolence, and Gandhi's contribution in the Indian Freedom Struggle, painting and essay competitions are organized, and awards are awarded for projects in schools and the community.
Raghupathi Raghava Rajaram, Gandhi's favorite devotional hymn, is frequently sung in his honor. In India, this festival is known as a dry day, when the sale of alcohol is prohibited.
Gandhi's influence and fame extend beyond India, as seen by the International Day of Nonviolence, which is observed on his birthday throughout the world.
To commemorate the start of the Clean India campaign, the government encouraged all public sector employees to come to work on October 2nd and spend the day cleaning their offices.
The business sector was exempt from the request to labor on a national holiday. Despite this, staff came to work to clean, not to perform their customary jobs, hence it was technically a non-working day.
Oct 03: Ashtami
According to Hindu tradition, Ashtami celebrations begin with mahasnan, or a large bath, to purify oneself of contaminants.
Following that, nine miniature pots are installed to represent goddess Durga's nine Shaktis, which are then worshipped at Maha Ashtami Puja.
Devotees also present Goddess Mahagauri yellow flowers, halwa, puri, and black chickpeas. Wearing yellow or white attire when worshipping the deity is permissible.
108 earthen lamps are lit during the aarti to placate the goddess and seek her blessings. Goddess Mahagauri, represented with four arms and seated on a cow in Hindu scriptures, is said to have the power to grant all of her followers' wishes and to grant them fearlessness.
People who worship the goddess receive respite from all of life's tribulations. She is a symbol of purity, tranquility, wisdom, and austerity.
Oct 04: Nabami
The goddess Durga is said to have eventually slain the terrible buffalo demon Mahishasura on this day. The goddess Durga is worshipped as Mahishasura Mardini to commemorate her victory.
Durga devotees will worship the goddess for wealth and good health. The puja is widely celebrated in West Bengal, Odisha, Assam, Bihar, Jharkhand, and Tripura. Some people believe that the puja performed on this day is equivalent to the puja performed on all of the other days of Navratri.
Huge crowds assemble to pray, eat festive delicacies, and take part in cultural activities.
Durga Puja is the most important cultural event in Bengali Hindu society and is celebrated throughout India, but especially in West Bengal, Assam, and Tripura.
Durga Puja ceremonies endure 10 days, with the first and last five days being special festivals that are observed as public holidays in several Indian states. India is a varied country, and Maha Navami is observed in a variety of ways around the country.
Kanya Puja is performed in the north of India on this day, whereas Mahanavmi is celebrated in Gujarat with Garba and dandiya raas as part of the other eight days of Navratri. Navami is a very important day in Bengal, as it marks the last day of Durga Puja.
Oct 05: Vijaya Dashami
The 10th and final day of Durga Puja is Vijayadashami or Dussehra; this year's date is October 5. Hindus around India commemorate this auspicious day in a variety of ways.
It is said that Goddess Durga killed the demon Mahishasur on this day in several regions of the world. The event culminated with the immersion of Durga's idol after nine days of Navratri.
This was also the day King Rama, a Vishnu avatar, slew Ravana, the monster with ten heads. To commemorate the legend, enormous effigies of Ravana are burned, along with all evil.
The eternal promise of Vijayadashami is that good will always triumph over evil. Lord Rama traveled to Ravana's realm with his brother Lakshman and devotee Hanuman to fight him and bring back Sita, Rama's wife.
Oct 09: Lakshmi Puja
On Diwali, the goddess Lakshmi is adored. In Hindu mythology, she represents wealth and success. On Diwali, people use lights, lamps, earthen pots, and flowers to decorate their homes and offices.
They also replace outdated and broken household products with new ones. This is done to greet Goddess Lakshmi, who is said to visit every household on this day and bless her worshippers. On Diwali, people also fast and then break their fast after conducting the puja.
Lakshmi, the goddess of wealth, prosperity, auspiciousness, and good fortune, and Lord Vishnu's bride, is said to visit her worshippers and shower gifts and blessings on every one of them, according to folklore.
Devotees clean their homes, decorate them with finery and lights, and prepare sweet foods and delicacies as offerings to welcome the Goddess. Devotees believe that the more pleased Lakshmi is with the visit, the more health and prosperity she bestows on the household.
Oct 24: Kali Puja
Kali Puja is one of Bengal's most important festivals, and it is celebrated with considerable fanfare. On this day, Kali Maa is worshipped and a variety of bhog products are provided, people celebrate it very nicely in Bengal and Tamil Nadu Holidays.
The red hibiscus is Maa Kali's favorite flower, which is why she is decked in a gorgeous red hibiscus garland on Puja day. Kali derives her name from the Sanskrit word 'Kal,' which denotes darkness, time, and death.
Kali represents the cosmos, which indicates that the good and the bad, the positive and negative, all coexist. The idol of Goddess Kali represents the same thing.
Goddess Kali is Maa Durga's indomitable manifestation, depicted as a woman with four hands, dark skin, and a mund mala of beheaded demons in her Rudra avatar.
Her long flowing hair symbolizes a woman's unwavering power, and she wields Kharga, a sword. Goddess Kali's right hand depicts the Abhaya Mudra, which is thought to protect the universe, while her left hand depicts the Varada Mudra, which symbolizes her maternal compassion for her worshippers.
Kali is revered as the preserver of nature since she is also the goddess of preservation. According to Hindu folklore, Goddess Kali's powerful tandav announced her victory over demons, causing the ground to quiver.
When Lord Shiva saw her on the verge of destroying the earth, he knelt in front of her to halt the tandav and calm her down, which is why her tongue protruded when she accidentally trod on his chest.
Oct 30: Chhath Puja
Chhath Puja is one of the Hindu religion's most important and holy events. Chhath Puja is held after the festival of lights and Bhai Dooj to deify and pray to the Sun.
Unlike other important Indian festivals, Chhath Puja is observed for four days and is largely observed in the states of Bihar, Jharkhand, Odisha, West Bengal, and Uttar Pradesh, as well as the Madhesh region of Nepal.
Chhath Puja is a Hindu festival that originated in India and is mentioned in the Vedas. The festival's significance in Indian culture is also linked to Lord Ram and Mata Sita, who prayed to the Sun after returning to the Kingdom of Ayodhya after a 14-year exile.
All devotees wash in a water body on the first day of Chhath Puja, notably in the River Ganga. They clean not just their bodies, but also their homes and surroundings.
Nov 08: Guru Nanak's Birthday
Guru Nanak Sahib's birthday is on Kartik Puranmashi, the full moon day of the month Kartik, which falls in November according to the western calendar and is one of the holidays 2022.
This festival honors Guru Nanak Sahib, the founder of Sikhism and the first Sikh Guru, and is one of the most important in the Sikh community.
This day is also known as Guru Nanak Gurpurb, Guru Nanak's Prakash Utsav, and Guru Nanak Dev Jayanti in India. Many states have declared a holiday, and Indian stock, bond, and currency markets are closed.
According to Sikh tradition, various incidents occurred during his birth and early years, indicating that God had singled him out for something special and was keeping a watch on him.
The guru's birth anniversary is commemorated two days before the actual date. Sikhs read the Guru Granth Sahib, the Sikh holy book, from beginning to end on the first day of the celebrations.
On the second day, the holy book is paraded through the streets of Amritsar in a hand-held carriage, as is customary. Five people symbolizing the original Panj Pyare who helped shape the religion lead the procession on holiday in Punjab.
Gurupurav begins with 'Prabhat Pheri,' an early morning procession, on the day of his birth to remember his birth. Devotees chant and sing hymns throughout the day.
Dec 25: Christmas Day
In most areas of the world, Christmas, which is celebrated on December 25, is regarded as one of the most pleasant and popular celebrations. To begin with, Christmas is observed to remember the birth of Jesus Christ to Mary and Joseph in Bethlehem.
Christmas is significant not only from a theological standpoint but also from a cultural standpoint. It is the joyous event of honoring Jesus' birth. The true essence of Christmas is found in achieving spiritual desire, purity, and dedication. The heart of Christmas is giving, exchanging gifts, and spreading love and joy.
To manage your costs and expenses you can use many available online accounting softwares.
How Can Deskera Assist You?
Employees plan vacations around holidays; this may also include taking some extra leaves, so managing their payrolls can be a little tedious. Imagine software that could do that for you. Yes, Deskera can help you with that.  Deskera People helps digitize and automate HR processes like hiring, payroll,leave, attendance, expenses, and more. Simplify payroll management and generate payslips in minutes for your employees.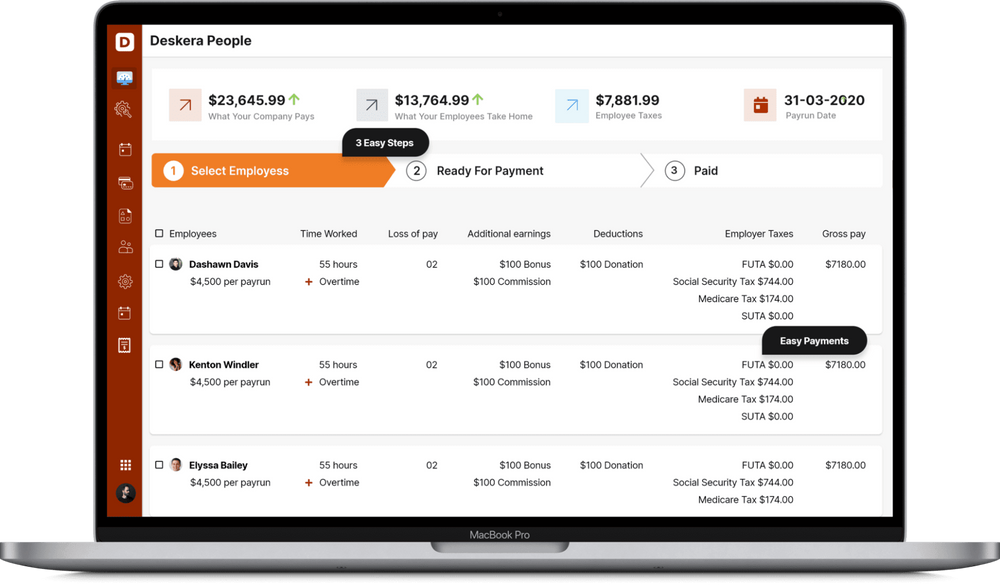 In addition to a powerful HRMS, Deskera offers integrated Accounting, CRM & HR Software for driving business growth.
Try Deskera For Your Business Today
Sign Up For Free Trial
To learn more about Deskera and how it works, take a look at this quick demo:
Key Takeaways
•Most people's faces light up when they think of holidays. Holidays provide us with the chance to spend time with friends and family
•West Bengal is a state in India located in the eastern part of the country
•The state's principal language, Bengali, is spoken by the majority of the population
•Another ancient type of rural entertainment is the kathakata, a religious recital based on folklore
•On January 12th, 1863, Swami Vivekananda was born in Kolkata as Narendranath Datta
•Saraswati on Vasant Panchmi, also known as Basant Panchmi. It also marks the beginning of the forty-day countdown to the other major Hindu festivals of Holika and Holi
•Doljatra is based on the Krishna and Radha narrative, in which Lord Krishna expresses his love for his beloved Radha on Doljatra day
•Poila Boishakh is the first day of the first month of the lunisolar Bengali calendar and generally falls on April 14 or 15. Every year, it is celebrated with great zeal, and the passion continues to grow
•On Diwali, people use lights, lamps, earthen pots, and flowers to decorate their homes and offices
•Kali Puja is one of Bengal's most important festivals, and it is celebrated with considerable fanfare
•Guru Nanak Sahib's birthday is on Kartik Puranmashi, the full moon day of the month Kartik, which falls in November according to the western calendar
•In most areas of the world, Christmas, which is celebrated on December 25, is regarded as one of the most pleasant and popular celebrations
Related Articles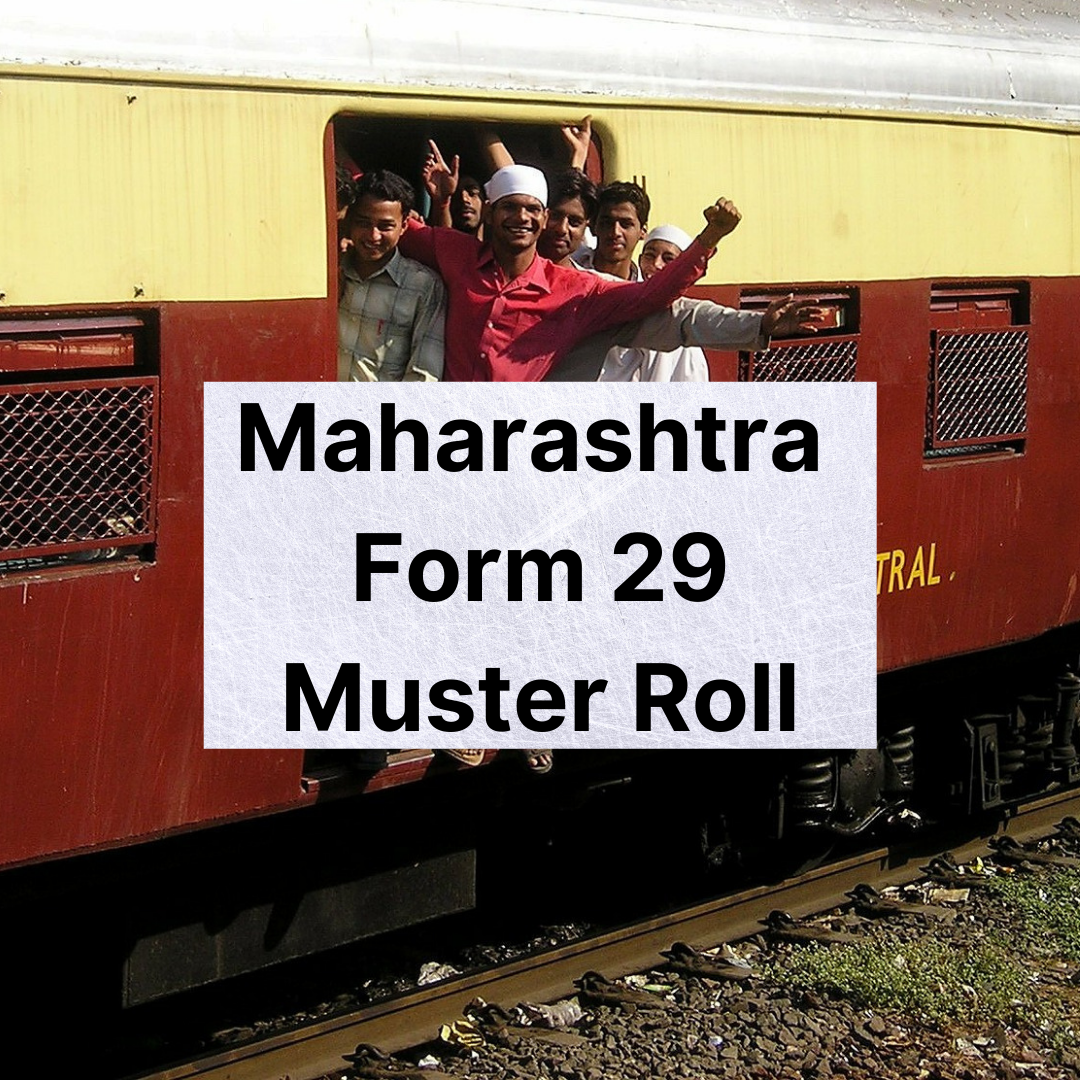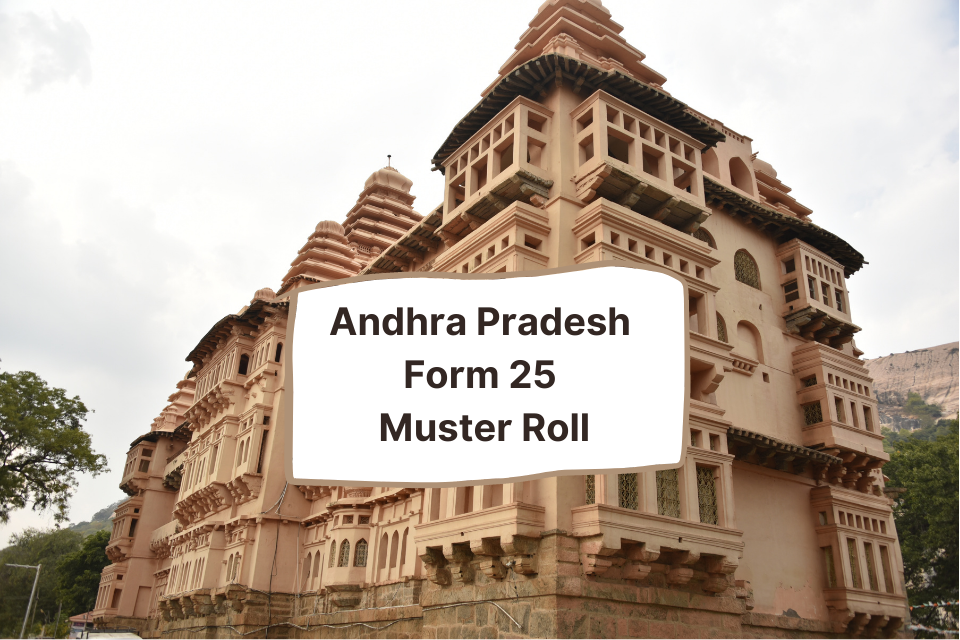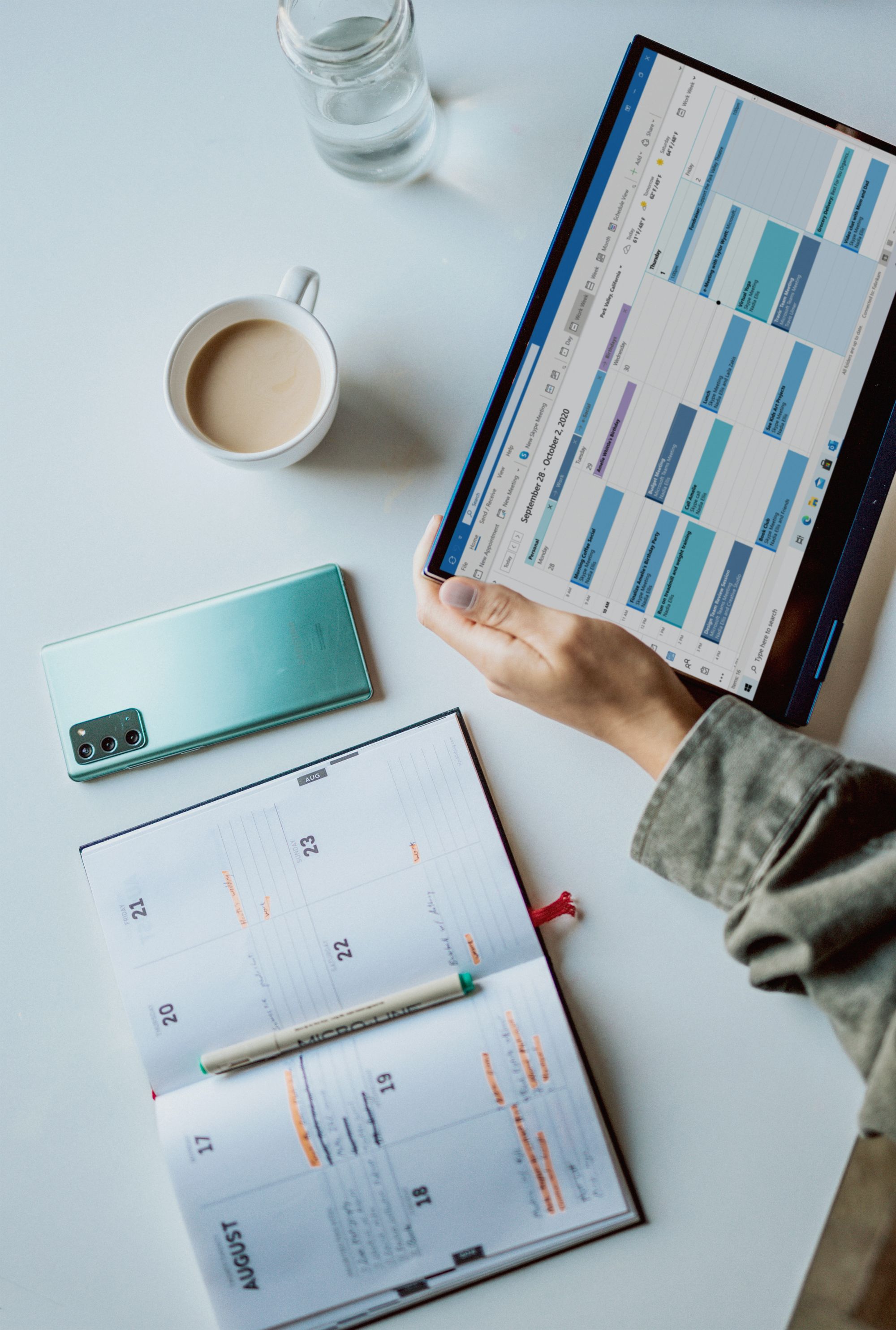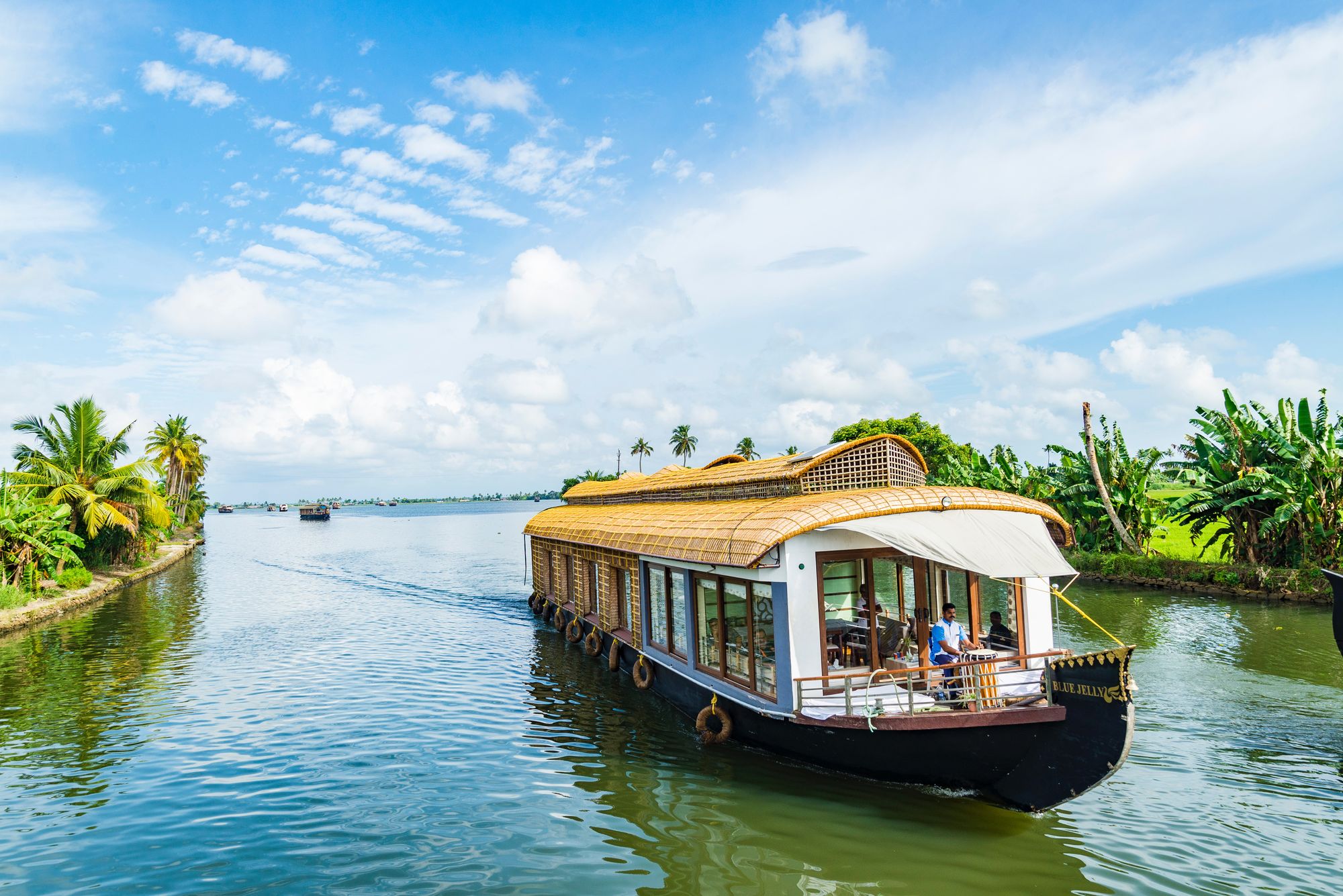 ---
---