Around 38% of US workers still use paper time-sheets and punch cards. Tracking time precisely, whether for regular workers, freelance workers, or contractors, assists with lessening payroll costs. Employers have a more productive framework for every class of workers.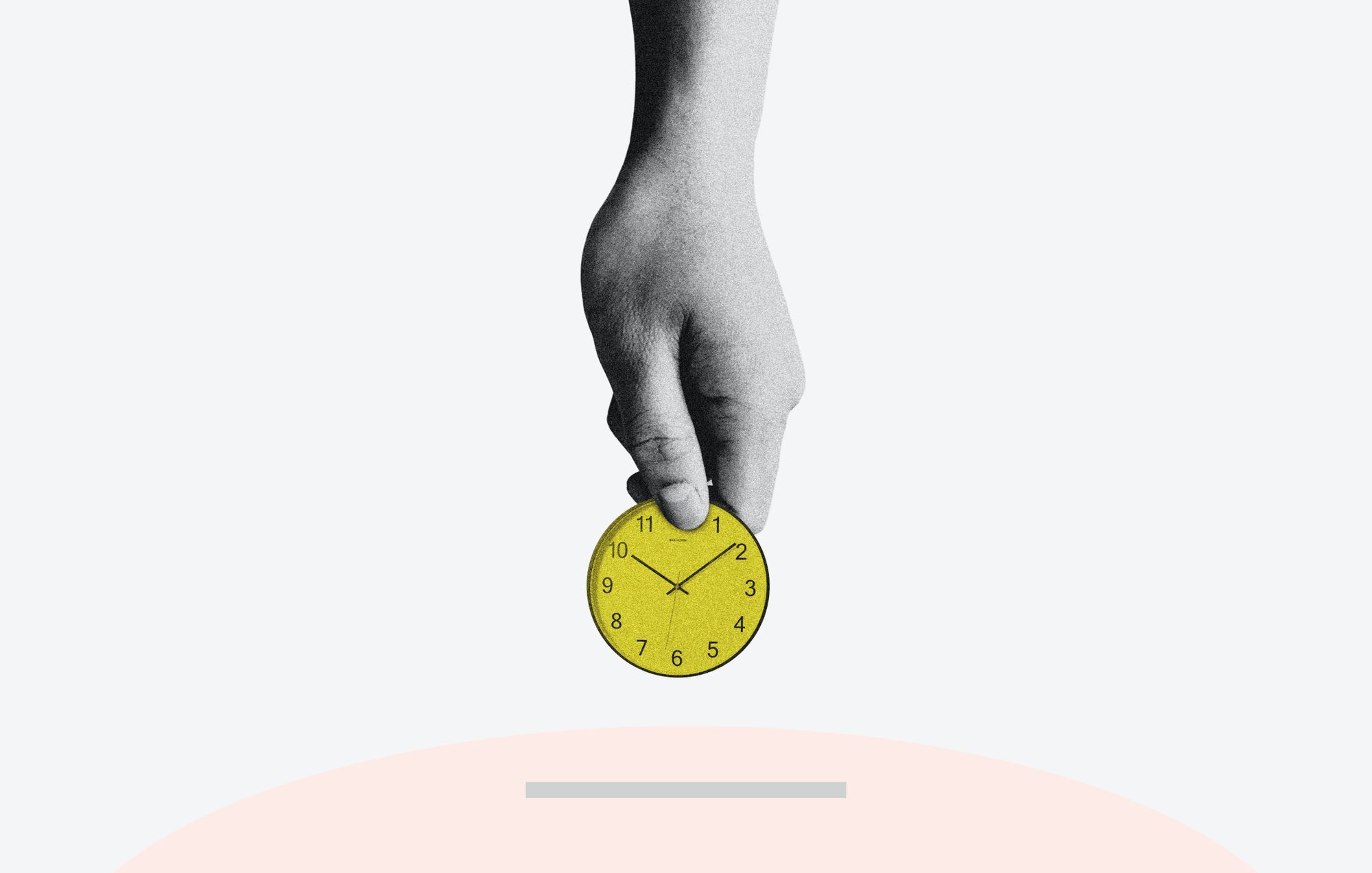 They have a visual representation of the items to have a useful workforce. Hence, this article gives a brief understanding of time-sheets. Following are the concepts covered:
Try Deskera for your Business
Sign up for Free Trial Today!
What is a time-sheet?
A Time-sheet is utilized to track the time of an employee working on a specific project. Time-sheets came into use in the nineteenth century as time books. To record time in more granular style time-tracking software might be utilized.
Many organizations use time sheets to record time spent on a task, project, or for a client. Time-sheets are a component for payroll utilized by the executives, HR, and accounting to record time and pay workers in view of the evidence of their total hours worked. The most well-known association is with time cards or time timekeepers. There are various strategies that have been utilized to record time-sheets, like spreadsheet software, Paper-based, and online time-tracking software. Paper-based time-sheets have now given way to digital formats.
In project management, time-sheets have likewise become priceless for organizations to screen their time and keep projects on target. They can likewise be utilized as a management tool for capacity planning, expense tracking, or estimating team availability.
The objective of a Time-sheet
Beyond entering time for time worked, a time-sheet fills different objectives connected with business processes. The time-sheet is an important strategy to record and track how long every employee spends working.
Hours worked give revealing data to managers. They can see the work hours expected for specific positions and projects. This data assists with deciding recruiting needs, scheduling, and assigning tasks.
With its essential use for payroll, managers can guarantee workers are paid precisely. Most organizations just require time-sheets from nonexempt workers. This permits businesses to track and pay for time worked by guidelines like the Fair Labor Standards Act.
Accounting firms and law firms may likewise utilize time-sheets to follow billable hours per client. Another goal is within organizations that decide to utilize time-sheets for exempt workers. Doing this can assist with tracking salaried workers' sick pay and vacation time.
What is time entry?
Any organization or association should precisely represent the time its workers spend on projects and tasks. Time entry includes workers' entering the time they start and end work on a project or task on a time-sheet. This information is then utilized in client billing as well as payroll handling.
Use of Time-sheets
Initially created for a business to work out payroll, time-sheets can likewise be utilized for management accounting. The significance of time-sheets for workers is something each organization ought to consider. Time-sheets might track the beginning and end time of assignments or simply the duration. It might contain a definite breakdown of tasks achieved all through the task or project.
A few organizations give online time-sheet software or services that provide a means to track time for payroll, billing, and project management. One of the significant purposes of the time-sheet in a project management environment is looking at planned costs versus real costs, as well as estimating worker performance, and distinguishing problematic tasks. This information can drive the corporate system as users quit performing or reassign unprofitable work.
This data assists with current projects and arranging future ones. Information on the usage and performance of the workforce can drive the corporate system. Whether worker efficiency diminishes or they are participating in unprofitable work, managers will have a reasonable view with data gathered in a time tracking framework. This time tracking strategy lays out appropriate synchronization between the number of workers and productivity levels.
To assess Project Costs and Budget Overruns.
For Decision-making
Software for this process enables managers to orchestrate planning without blunders generally connected with manual processes. Managers can track performance and settle on viable departmental decisions.
The adaptable utilization of time-sheets accomplishes more than compute payroll. Presently, this strategy for tracking worker time is likewise helpful for management accounting. Managers can record start and end times for tasks, and recognize problematic ones that might delay finishing projects. A detailed breakdown of each assignment is likewise helpful for various tasks.
How does the time-sheet work?
The time-sheet process is potentially the most un-marvelous task at any organization. Regardless of the monetary remuneration attached, hardly any workers appreciate consolidating timing in and out into their workdays. This clarifies the plan objectives of electronic software programs that include a few ticks to finish.
Before organizations start utilizing time-sheets, time periods are characterized in the framework. Most have a self-service module for workers to enter their time after managers set up parameters. These might incorporate the week of work, shift hours, and additional time classifications. When these parameters are set, every worker gets login data.
Administrative tasks are additionally important for the electronic time-sheet. Training hours, holidays, and administrative projects, for instance, may be important for the framework. This to a great extent relies upon the necessities of the business. Here's how it works:
Time-sheet tracks the working hours.
The workers record the subtleties of the project worked on and subtleties of tasks done.
Time-sheet monitors leaves, accruals, and changes for handling payrolls. Customized fields permit them to enter time for specific activities, tasks, and projects. In the wake of entering their time, workers present their time-sheets to the managers for approval.
The time-sheets are then submitted for approval week after week or month to month to the managers or directors.
The managers or directors audit the time entered and subtleties of work done.
They will either approve or dismiss the time-sheet.
Dismissed time-sheets are sent back to the workers for correction.
Approved time-sheets are sent for payroll handling. Approved time-sheets are sent to finance handling.
Once supported, the board can keep on involving the information for a variety of purposes. A portion of these models include:
Determine profit
Monitor projects
Calculate labor costs
Bill clients
Track productivity
Create department budgets
Forecast future needs
What Should Be Included in a Time-sheet?
Time-sheet frameworks, for the most part, incorporate the accompanying information:
The Name of the User: This is the individual who is completing the time-sheet. Managers might approach worker time-sheets to complete them.
Date: Weekly time-sheets are the most well-known. The date field allows you to explore the schedule and enter your working time for a specific week.
Project: Time-sheets can group assignments by project, this is the manner by which it works in Project Management to make it more direct so that the client might be able to see what they are recording initially.
Task: The rundown of tasks that the user has been allocated to deal with that are not yet set apart as complete.
Copy Last Week: If you're working on similar assignments every week, you can auto-populate the time-sheet with last week's tasks instead of having to input them once more.
Days of the Week: The rest of the time-sheet sections show the times of the week. Mark the hours worked on with each task against the right days. A few projects could request the utilization of day-to-day time-sheets, which portray the tasks performed in a day and different subtleties, for example, hours worked, clock in and clock out time, among others.
Percentage Complete: See how much percentage of your tasks are finished.
Auto-totals: Columns and lines will consequently add up so you can see initially how long you have worked in a day or on a specific project.
This assists both managers and workers with computing total hours, standard hours, extra time hours, and double time for payroll purposes.
Submit: If an approver has been allotted, the time-sheet when prepared can be sent to that individual to audit. Electronic time-sheets are handily shared on the web, while printable time-sheets can be shared face to face.
Notes: Add remarks and transfer records to time-sheet entries to help yourself to remember what was going on with the task or to note why it took longer or less time than anticipated.
You'll likewise ordinarily see lines on the timesheet that don't directly tie back to tasks on the project plan. These lines could address things like training, paid time off PTO, team meetings, etc. These tasks take time during the functioning week, however don't really contribute directly to a task.
Applications of time-sheets
Payroll handling
Time-sheets assist managers with tracking work hours, leaves, meetings, and modifications for handling payrolls. Time tracking software frameworks likewise furnish managers with an identifiable work process for payroll approval. The erroneous information section is the main source of payroll mistakes.
Time tracking software frameworks cut down these data entry blunders to keep your payroll handling without a hitch.
The Management accounting
Time-sheets are a significant tool in management accounting. They assist directors with recording start and end times for assignments. This is helpful when managers need to understand which tasks take additional time and recognize regions that postpone completion of work.
Task Management
Time-sheets are a significant tool in understanding task management. They can assist managers with recording the beginning and end times of tasks. Here a business has to realize which endeavors occupy additional time and recognize areas where work processes can be improved along.
Law office time-sheets
It is significant for law offices to keep up with modern records of client hours and subtleties of the services they offer their clients. Time-sheets give help to law offices in tracking bills in view of client service hours.
Time-sheets for freelancers
Numerous freelancers charge clients by the hour, so tracking time exactly is the main concern. For the people who work at a different location from their clients, knowing how much time is spent on projects becomes difficult. Using a time tracking framework, a freelancer can quantify time spent precisely and share the records with clients.
This assists clients with seeing where their money goes and furthermore furnishes consultants with precise records.
Time-sheets for accountants
The profit made by accounting organizations relies upon how productively workers invest energy on clients. High usage and high bill-ability mean high profits. Time-sheets and time tracking software can assist accounting organizations with tracking both their bills and their time. In this manner, picking the right software is an important choice for accounting organizations
Advantages of time-sheets
Avoid time wastage
Time-sheets assist a business with understanding where they are investing worker hours. They can assist remove the tasks that take longer than needed and assist with settling on choices about how tasks can be advanced.
Bill precisely
Time-sheets help you in billing precisely. They are an approach to telling your clients that you handle their projects proficiently and their money won't get wasted. With time-sheets, your clients don't have to stress over continually looking at the status of their activities. They let them see how much time you devote to them and fill in as evidence of how precise your billing is.
Your automated billing
Businesses that render services to clients in view of billable hours use time-sheets for billing. This can diminish your expenses via automating billing and invoicing. Time tracking can increment income through automating billing, which will in general make it simpler for an organization to get the right invoices out for all hours worked by the consulting staff. This paces up the payment and dispenses the issues of 'dropping' bills.
Further develop Project management
Time-sheets are shockingly significant tools for project management in the accompanying ways:
•By tracking time on a project, they help in qualifying a worker for another project, role, or occupation in light of performance.
•By examining time use, you can decide the ability of somebody in a specific region and use them in parts of a project for which they're more qualified.
•They help in recognizing regions in which a worker requires more time than assigned and needs extra preparation.
•They are useful in estimating the general productivity of your venture.
•They help in distinguishing the more time of workers allowed to a task, making it simple to distribute the responsibility among group individuals.
• They empower project supervisors to screen progress and anticipate delays.
• They assist project managers to gauge expected costs and compare them to the real cost of the project during execution.
In project management time-sheet can likewise be utilized to build a body of information about how much effort tasks take to create. AI is being utilized to naturally track down patterns in time-sheets - then, at that point, utilizing this data to suggest more accurate project plans in the future.
For instance, on the off chance that developing a preparation plan has generally required a month, it very well may be expected that making another one will require a month. Additionally, most time-sheet software can track resource costs and project expenses to take into account better future budgeting.
Set aside money for your organization
Time-sheets let you know exactly what your workers are working on. They track the productivity of workers by looking at how much time they work with the result they produce. Time-sheets assist with spotting workers that perform ineffectively and cost your organization money. By letting you know who is useful and who isn't, time-sheets assist with setting aside a great deal of money for your organization.
Simple HR and Payroll
Time-sheet solutions in their essential form give all the data expected to run a variety of HR tasks, including payroll. Indeed, even the most essential time-sheet implementation will permit a business to see the number of hours a worker works so they can compute their compensation. On top of this, things like leave entitlement and other HR tasks can be streamlined.
Performance tracking
Need to know who works productively in your group? Need to know who to give your next significant project to? Then, at that point, time-sheets may give an answer. The metrics available from present-day time-sheet software permit directors to analyze the productivity of their workers.
This can make it more straightforward so that they might see who functions well and who needs to move forward.
Oversees estimated costs
In the event that you realize how well your group is performing, you can frequently utilize this to compute future project costs.
Oversees employee time
Need to realize who is working with what and who is available? A brief glance at a time-sheet ought to give the answers.
Disadvantages of time-sheets
Notwithstanding the many advantages of tracking time, time-sheet compliance can negatively affect workers. These include:
Lower worker morale
While numerous people might thrive on being responsible for their own using time productively, some will feel like they are being kept an eye on. Some, especially those that value trust in their manager relationship can experience the ill effects of reduced morale and a lack of feeling autonomous.
Time-sheet guilt
Time-sheets can prompt some team members to have a guilty outlook on revealing their 'real' hours assuming that a task takes longer than whatever is viewed as an acceptable measure of time. This can prompt them to reveal mistaken numbers for a task and get less compensation than they ought to.
Time-sheet misrepresentation
Time-sheet misrepresentation is far tougher to accomplish in the advanced world than it was before. Workers can't by and large get different workers to clock them in or out as they used to. Yet, that doesn't imply that time-sheet misrepresentation has gone away and inaccurate reporting of time actually prompts wasted money for some organizations.
Challenging to track some tasks
Tasks like brainstorming sessions, catch-ups to generate new ideas, and meetings are frequently billable however can be challenging to track productively.
‌‌Type of Time-sheet Tracking
As referenced before, there are three primary types of time-sheet arrangements being used by organizations today. These are:
Paper-based or, manual recording and clocking in out frameworks.
Spreadsheet programming like Excel.
Purpose-built time tracking software.
A paper-based or, manual recording and clocking in out frameworks has dropped out of fashion in numerous working environments. In the advanced world, this kind of framework is just appropriate for organizations that require basic logging of hours.
Any organization that requires data analysis or automation will find this time-sheet solution wanting. These incorporate things like punch cards and registers. Paper-based frameworks have continuously given way to software solutions in most modern organizations.
Spreadsheets, then again, are as yet famous for time-sheet arrangements due to their convenience and cheap implementation. They additionally offer a modicum of information-related analysis functions and automation. The most ordinarily utilized spreadsheet software is Excel. The plain idea of spreadsheets makes them famous for time-sheet solutions.
The significant drawback to spreadsheets is the need to comprehend the complexities of the software and the lack of data analysis tools when contrasted with purpose-built software. Online purpose-built time-tracking software. These software arrangements can be costly yet offer a wide variety of usefulness past beyond frameworks.
The most well-known time-sheet arrangement in modern business is carefully designed software. Purpose-built software accommodates a variety of time-sheet tasks. It can likewise automate large numbers of the tasks an HR division may normally perform.
From clocking in and out to logging work hours to running payroll and performing data analysis, time-sheet software can do everything.
Step by step instructions to make a Time-sheet
There are various ways of making and using time-sheets.
The least difficult is a physical, paper-based time-sheet. Utilizing a physical time-sheet format saves costs, however, can present issues, for example, lost time-sheets and challenging to-look through documents.
Electronic time-sheets can be made in Excel or Google Sheets with a breakdown of projects, tasks, programs, client billing, and more. Utilizing an Excel time-sheet format saves time and smooths out a large part of the payroll process.
Nonetheless, it tends to be unprofitable as it requires additional time spent in contributing information and shepherding the time-sheet through offices.
The third and most ideal choice is online time-sheets, which show your group's logged hours in real-time. Time-sheets can be auto-filled as tasks are finished, and last week's work can be replicated if repeated. A manager can be informed when time-sheets are prepared for approval and afterward locked when they're approved, making a seamless process that sets aside time and money.
Online platforms like Project Manager additionally permit you to make printable time-sheets. Project Manager combines time-sheet software with cutting-edge project management software for a comprehensive tool that deals with your project and time management needs. Sign up for a free trial today to see how much more proficient you can be when you combine time effectively with project management.
Traditional Time-sheets vs. Online Time-sheet Software
Time-sheets monitor group team hours is a need however is it worth putting resources into an online time-sheet software, or could a classic time tracking spreadsheet suffice? Absolutely, smaller organizations that don't need to monitor many workers could have to utilize printable time-sheets, or simply time log sheets and time cards.
Yet, when an the organization expands, so does the intricacies of ensuring proper payment to their workers.
Customization
One benefit of an online time-sheet contrasted with the old-fashioned way of logging hours with time log sheets and time cards is that you can alter them to fit the design of your business. Not all organizations are the same, they work in various areas and have various requirements while handling payroll. Online time-sheets have the flexibility these organizations need to get their time-sheets tracking all the more precisely.
Reporting
The issue with printable time-sheet formats or even electronic time-sheets made on Excel or Google Sheets is that they're information islands. While they're useful they don't go past the fundamental necessities of a time-sheet. Going against the norm, an online time-sheet has a central repository that can then be tapped to produce reports that give managers an understanding of how their groups are functioning and data to follow the time in projects.
Security
Having an online time-sheet software implies that it tends to be electronically locked, holding
anybody back from changing the data held inside. When a manager approves the worker time-sheet, they can tie down it to ensure that what shows up at payroll is equivalent to what they saw. Nobody can come in and edit the numbers.
Simple Access
Printable time-sheets must be physically distributed, and, even, computerized copies should be sent electronically. In any case, online time-sheet software is available anyplace and whenever.
Assuming that you're managing groups who work in various areas and time zones, they can sign into their time-sheet when they need to update it without expecting you to send it to them.
This doesn't address having time-sheets that are coordinated with a larger project management software and can update consequently as groups present their status. While not being totally dismissive of the classic time-sheets, the online time-sheets of today are what the labor force of tomorrow needs.
How Deskera Can help You?
Deskera People provides all the employee's essential information at a glance with the employee grid. With sorting options embedded in each column of the grid, it is easier to get the information you want.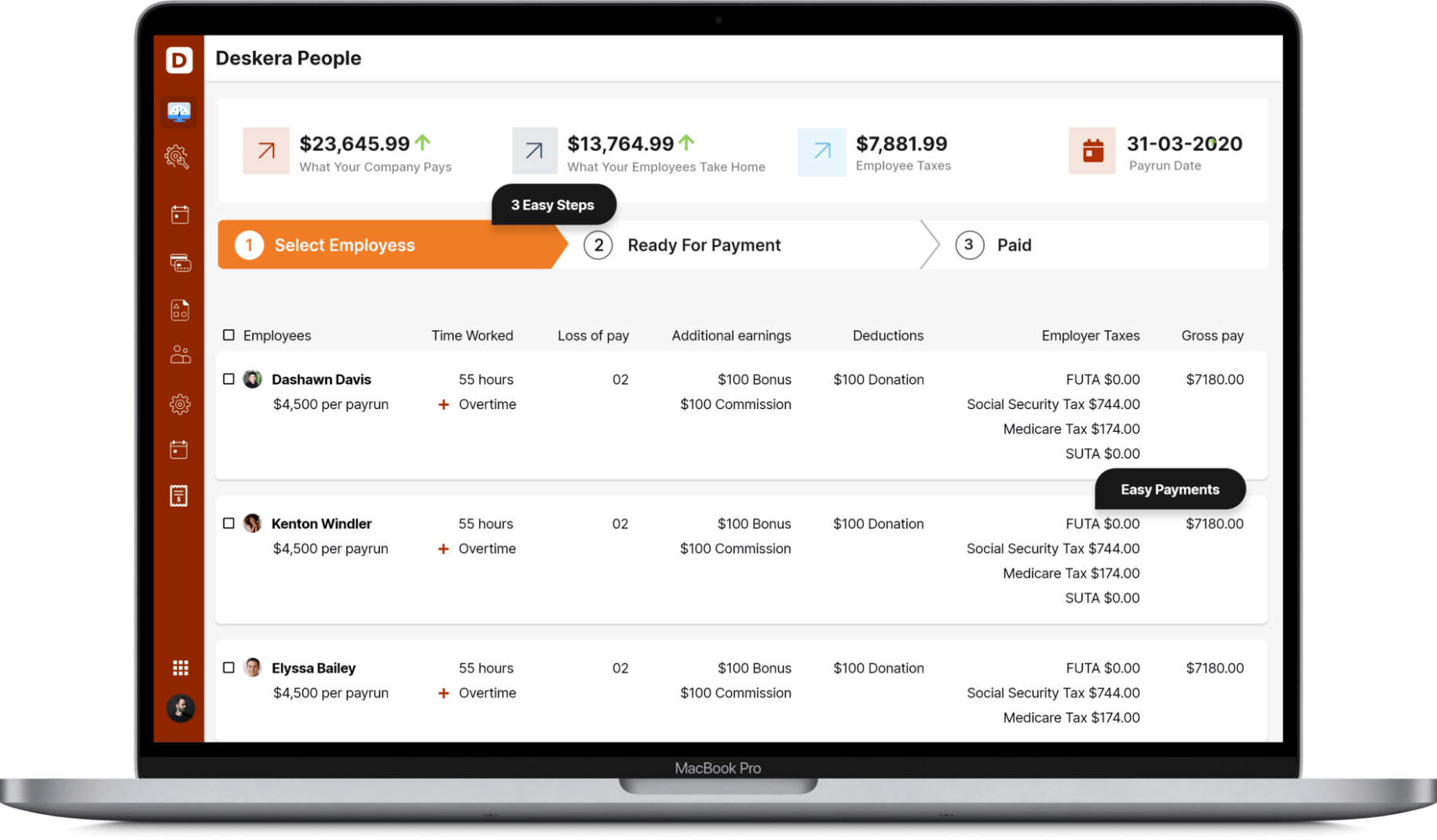 Try Deskera for your Business
Sign up for Free Trial Today!
Key takeaways
Time-sheets are crucial for the payroll and client billing process. Businesses use time-sheets to record information connected with an accounting of their representatives' work time to precisely pay them. To make a time-sheet managers should consider many factors, for example, their representative's time cards, payroll interval, hourly rate, regular hours, extra time hours, mileage log, among others.
A significant use for time-sheets is in the project management environment. Progressively, businesses see advantages of time-sheets for costing and assessment of activities. Also, managers can think about planned costs versus actual costs for various tasks and projects.
Time-sheets have advanced from the times of just giving payroll details. Similar data used to pay workers decently is fairly as helpful for creating business strategies. From online to desktop time-sheet software, electronic timekeeping frameworks assist organizations with overseeing work hours and payroll.
Related articles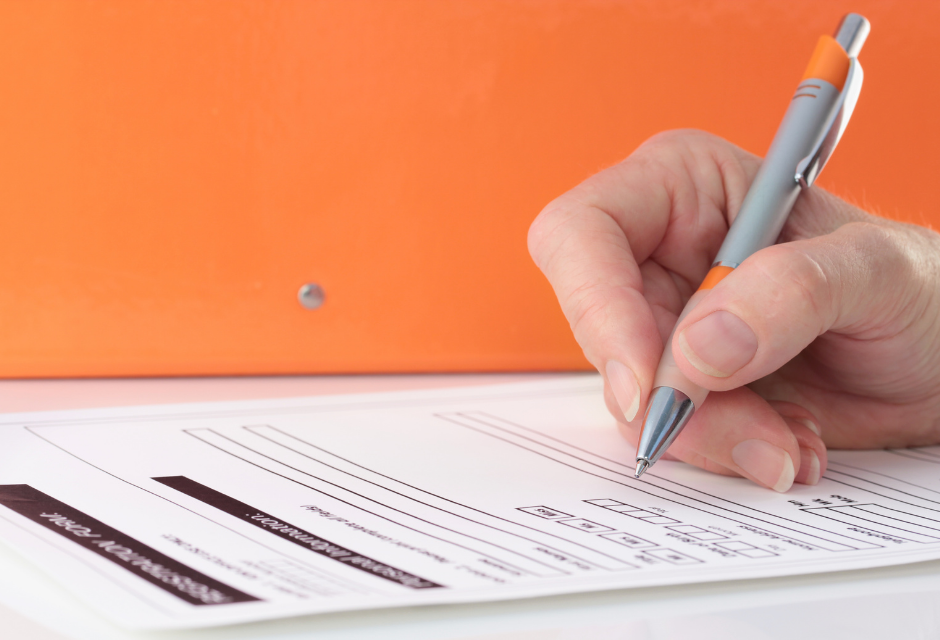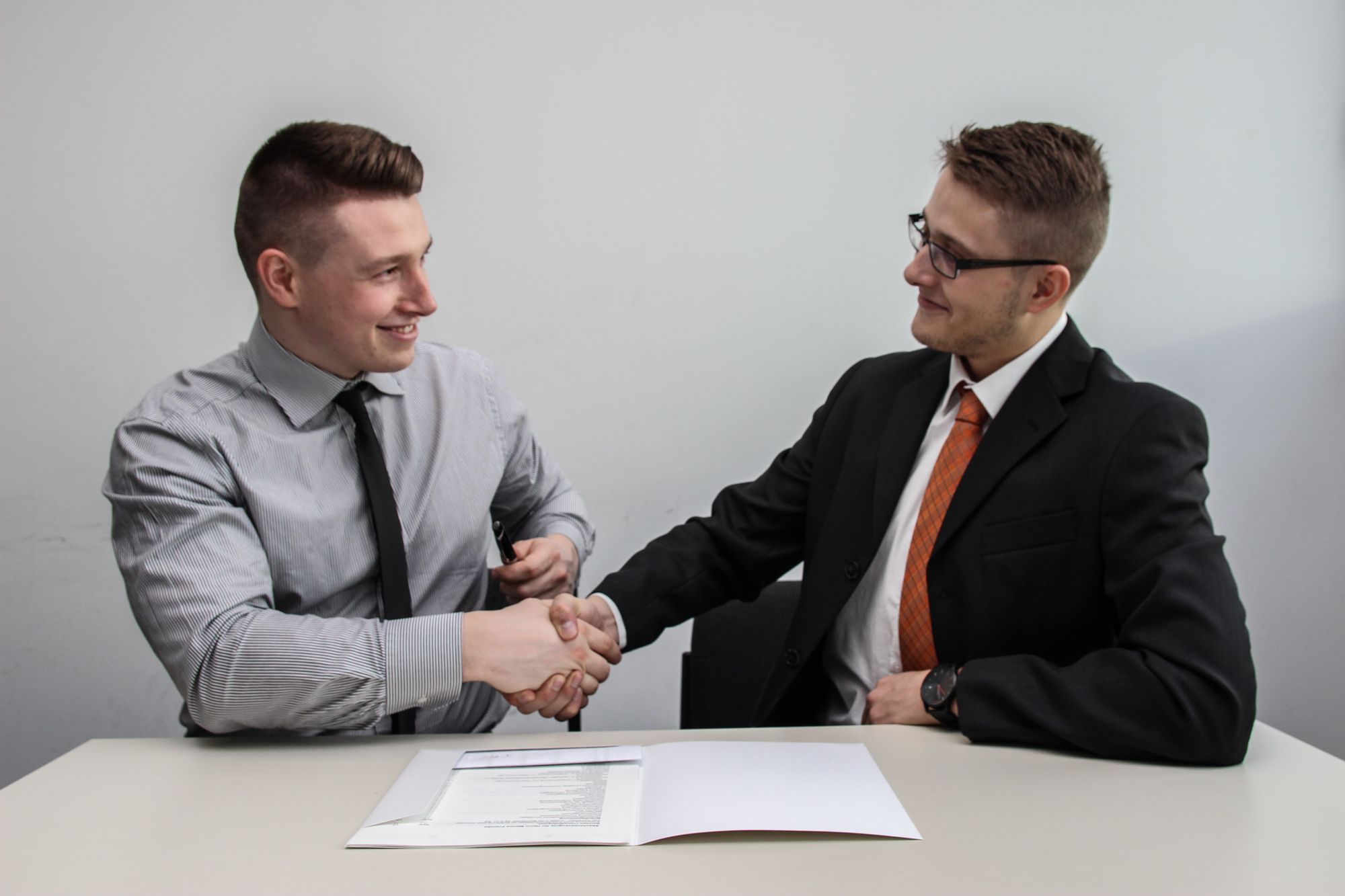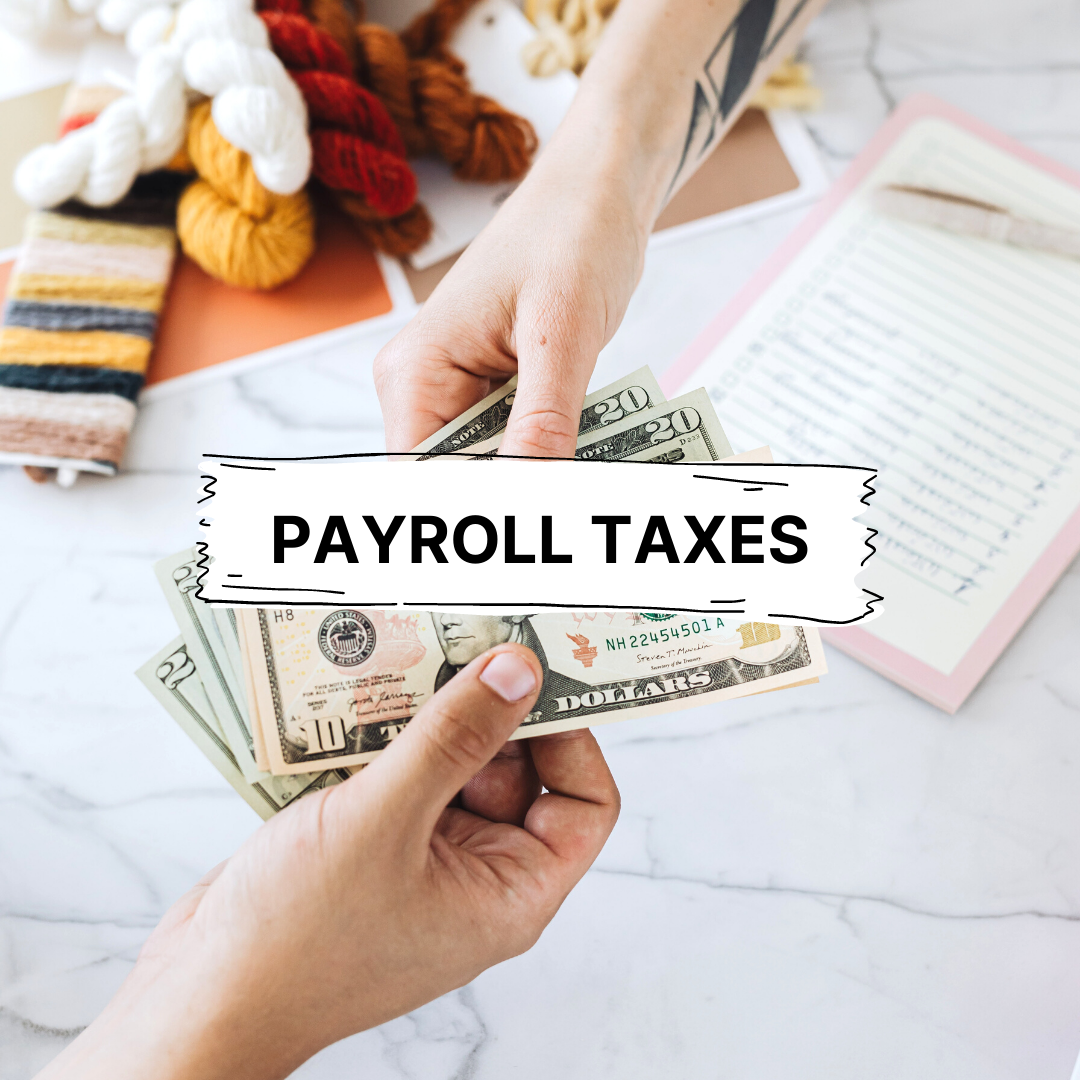 ---
---