Supplier statement reconciliation is an important measure for the accounts payable department to ensure that the general ledger is correct. Ideally, by automating the supplier statement reconciliation process, you can match far more bills, resolve exceptions in advance, and pay more suppliers on time.
However, due to the abundance of invoices and limited resources, supplier statement reconciliation is often ignored and will only be performed proactively if there is a problem with the supplier's account.
That said, here's what we have in store for you:
Relevance of Supplier Statement Reconciliations
How supplier statement reconciliation Can Help
Benefits of the supplier statement reconciliation System
How do you adjust the supplier statement reconciliation?
The process of supplier statement reconciliation
Adjustment items in the supplier statement reconciliation list
Relevance of Supplier Statement Reconciliations
Accounts payable is augmented by vendors who spend a lot of time on accounts payable by making further inquiries after confirming receipt of the invoice, as large transactions cannot be processed daily.
Companies that try to manually adjust supplier statement reconciliation suffer as the process is time-consuming, tedious, and often ignored due to the amount of reconciliation that is required. Not matching statements, or just matching them for deletion, is not the right approach instead.
By automating the supplier statement reconciliation, it becomes proactive. Companies that can proactively indulge in supplier statement reconciliation, improve their ability to meet deadlines, fix errors before they are transformed into expensive issues, and mitigate supplier inquiries.
Supplier Statement Reconciliations Considerations
Most companies need supplier statement reconciliation as part of the audit process, which is a tedious task. Supplier statement reconciliation can maximize your profits by ensuring that your balance is correct for your financial reporting and that you don't miss credit or duplicate invoices.
The process of supplier statement reconciliation is very simple. The supplier sends a bank statement showing the outstanding invoices in the sales ledger to the buyer's accounts payable department. The accounts payable team of the purchasing organization compares the statement with the accounts payable book to identify the differences.
1. Time pressure on accounts payable
The challenges arise because the accounts payable team already has a complete schedule to manage the day-to-day activities from invoice processing to payment. This is further complicated by the fact that supplier declarations are in paper or PDF format and can span thousands of transactions.
To identify the exception, the accounts payable team must manually review the accounting system details for each transaction listed. Matching with a supplier can take hours or even days. This means that you may lose profits, especially if there is an error in the statement which has not been identified.
Automation of supplier statement reconciliation provides a partial answer. For some time, many companies have used several technologies to automate supplier statement reconciliation.
They remove the paper from the process and then use OCR (Optical Character Recognition) to automate the entry of supplier invoices. However, if the automated invoice fails the controls that your organization takes to prevent errors, no matter how you receive the invoice, manual intervention is required to fix the problem. Thus, supplier statement reconciliation should be done by comparing payments with accounts payable.
2. Identify discrepancies
Supplier statement reconciliation allows vendors to identify invoice discrepancies and ensure that the billing process is complete before payment. The important thing is to identify the invoice or credit memo on the vendor invoice that is not in the account's payable ledger or vice versa.
Detecting the wrong invoice number reduces the risk of duplicate invoices. Adjusting the supplier account corrects the supplier's liability for financial reporting and maximizes profits. More importantly, the balance sheet allowance can be offset regularly by posting the goods without an invoice. By comparing supplier accounts at any given time, you can better balance these liabilities and make a profit or reduce them.
3. Supreme technology
Accounts payable need to increasingly compare account statements as part of the management process. This needs to be achieved without increasing the number of employees, so the accounts payable department is looking for automated technology to do supplier statement reconciliation to coordinate as many supplier accounts as possible.
4. Benefits of the cloud
By using cloud-based applications to automate the supplier statement reconciliation process, you can solve problems without investing in local application software or infrastructure. It also provides an opportunity to evaluate whether other side processes can be migrated to the cloud and further consider whether this is a viable option for other core financial applications.
The supplier statement reconciliation comparison also benefits the supplier as it ensures that the supplier receives payment and that the customer's balance is correct for the cash flow forecast. Adjusting the supplier account will correct the supplier's debt and maximize profits.
Therefore, the financial results of the company are accurate and satisfy both the Chief Financial Officer and the Auditor. This is good news for accounts payable as it raises awareness within the organization as accounts payable plays an important and currently visible role.
How supplier statement reconciliation Can Help
The supplier statement reconciliation provides a solution for automating supplier statement comparisons
The supplier statement reconciliation automates the matching of Excel, PDF, and paper statements and highlights account payable exceptions for tracking
The supplier statement reconciliation software automatically compares invoices daily, so there is no backlog build-up
The supplier statement reconciliation verifies that all invoices and credits have been received and highlights what is missing
The supplier statement reconciliation process also detects incorrect postings such as debits and credits, duplicates, and typographical errors that were posted incorrectly. Proactively resolving these issues means paying suppliers on time, reducing false payments, maximizing discounts, and minimizing late payment charges
Accurate supplier statement reconciliation improves cash flow forecasts, immediate approval, and ultimately significant reductions in supplier inquiries
Supplier statement reconciliation is a detailed report to highlight errors and identify vendors who display a massive mismatch. The supplier can also be flagged as critical in the system, allowing key suppliers to be actively tuned each month and tracked by the team
Supplier is aware of the difference and appreciates being able to build and maintain stronger partnerships by receiving reconciliation reports showing the status of the document
Portal options while supplier statement reconciliation can also allow suppliers to view invoices and payments such as due dates and status. The supplier can also send a message that is integrated into the email inbox of the query. You can also upload your bill for immediate use of the results
Benefits of the supplier statement reconciliation System
Effective supplier coordinating ensures that there are no such inconsistencies or obstacles in the management of third parties and other related business partners
Duplicate Payments to Vendors can be quickly tracked. If the supplier's invoice identification is not found while conducting a supplier statement reconciliation, the company must ask the supplier to resend the document, which leads to payment delays
Deductions and discounts - Supplier adjustments during supplier statement reconciliation help identify discounts that the supplier has not yet passed or the placement of uncredited invoices and returns
Improved invoice processing - If the supplier data in the system is incorrect, or if the supplier invoice is entered at the wrong price, the company would have to pay a large amount. Therefore, by comparing the supplier invoice with the supplier statement reconciliation declaration, such overpayment is prevented or at least identified
Track missing invoices and supplier credits by emailing a report of supplier statement reconciliation requesting a copy as soon as possible to avoid payment delays
Correct ledger misrepresentation errors to prevent erroneous payments
Supplier statement reconciliation allows comprehensive reporting for supplier exchanges and year-end audit reports
Supplier statement reconciliation allows managers to monitor the process and ensure that key suppliers are consistent at each period
How do you adjust the supplier statement reconciliation?
Collating thousands of supplier invoices and other documents each month is an important and tedious task, even when considering the benefits of collating supplier invoices. Several commonly used methods for collating supplier statement reconciliation are:
1. Hire an outsourcing partner
If your organization cannot implement the solution directly, you can outsource the accounts payable adjustment and the supplier statement reconciliation process to an experienced consulting partner to handle all transactions, receivables, invoices, and taxes and implement an effective and timely accounts payable adjustment format.
2. Choose a Supplier Declaration Format
An organization may receive supplier declarations in multiple formats as each supplier system produces a different format or layout. Account statements sent by email will be in Excel or PDF format.
3. Start collating supplier statements for supplier statement reconciliation
If the organization cannot match the supplier statement reconciliation statement with the supplier invoice, it must automatically reconcile with the supply chain. An automated solution is used.
4. Go Paperless
Using supplier statement reconciliation guarantees complete audit testing. These approved adjustments should be emailed to the supplier so they can get an overview of all issues.
5. Compare supplier declarations
A supplier statement reconciliation compares a single supplier balance in the accounts payable book with an excerpt submitted by the supplier. It contains information about all invoices, credits, discounts, and payments that the supplier claims to have made to the supplier account. Supplier statement reconciliation can help in comparing the accounts payable vendor account with the statement of accounts and reveal discrepancies and errors.
The process of supplier statement reconciliation
The general four-step process for performing a vendor matching match is as follows:
Step 1: Agree on the opening balance
The starting point for comparing vendor invoices is to match the opening balance of the vendor invoice with the opening balance of the accounts payable account.
Step 2: Agree to these period entries
You need to check all the fields that appear in the vendor invoice and the vendor account in the accounts payable department. These items can now be removed from the supplier statement reconciliation process.
Step 3: Assign credits and payments
All credits and payments on the supplier's invoice will be offset against the invoice.
Step 4: Difference
The remaining items that were not deleted in steps 1 to 3 above represent either vendor invoice items that are not included in the accounts payable account or payment account items that are not included in the accounts payable account. These items are scrutinized using supplier statement reconciliation for comparing supplier claims.
Adjustment items in the supplier statement reconciliation list
Reconciliation positions usually occur for one of the following reasons:
1. Difference in timing
As with supplier statement reconciliation collation, it may vary depending on the timing of the posting by the supplier and by the company itself. When a company makes a payment to a supplier, the payment can be immediately posted to the accounts payable supplier's account. On the other hand, the supplier may not have received or been notified of the payment before issuing the year-end settlement to the company.
2. Errors and Omissions
Invoices, credits, payments, discounts, or modifications may appear in one company's accounting records, but not in the other company's accounting records. This type of adjustment item is not timely and will not be automatically corrected in later billing cycles. That amount was simply omitted from one of the company's accounting records. The error leads to a supplier statement reconciliation item in the supplier statement comparison.
For example, ABC company receives a supplier statement with a balance of $1500. If you check the supplier account in the account's payable ledger, the balance is displayed as $1,100.
The company agreed on the opening balance (step 1), marked the items displayed on supplier statement reconciliation, and identified the following unadjusted items:
Recent $100 payments were not recorded by the supplier
No more than $150 invoices are recorded in the account's payable ledger
No more than 150 credit notes were recorded in the account's payable ledger
The supplier bill comparison is displayed as follows:
Item amount Supplier invoice balance 1,500
Payment in transit $100
No invoice recorded in Ledger $150
Credit notes not recorded in ledger $150
Accounts payable $1100
How Deskera can help Suppliers?
As a business owner, you can invest in online tools like Deskera that can help you manage and track your business. Deskera is an all-in-one software that can help you keep track of your accounting, suppliers, contacts and manage your reconciliations.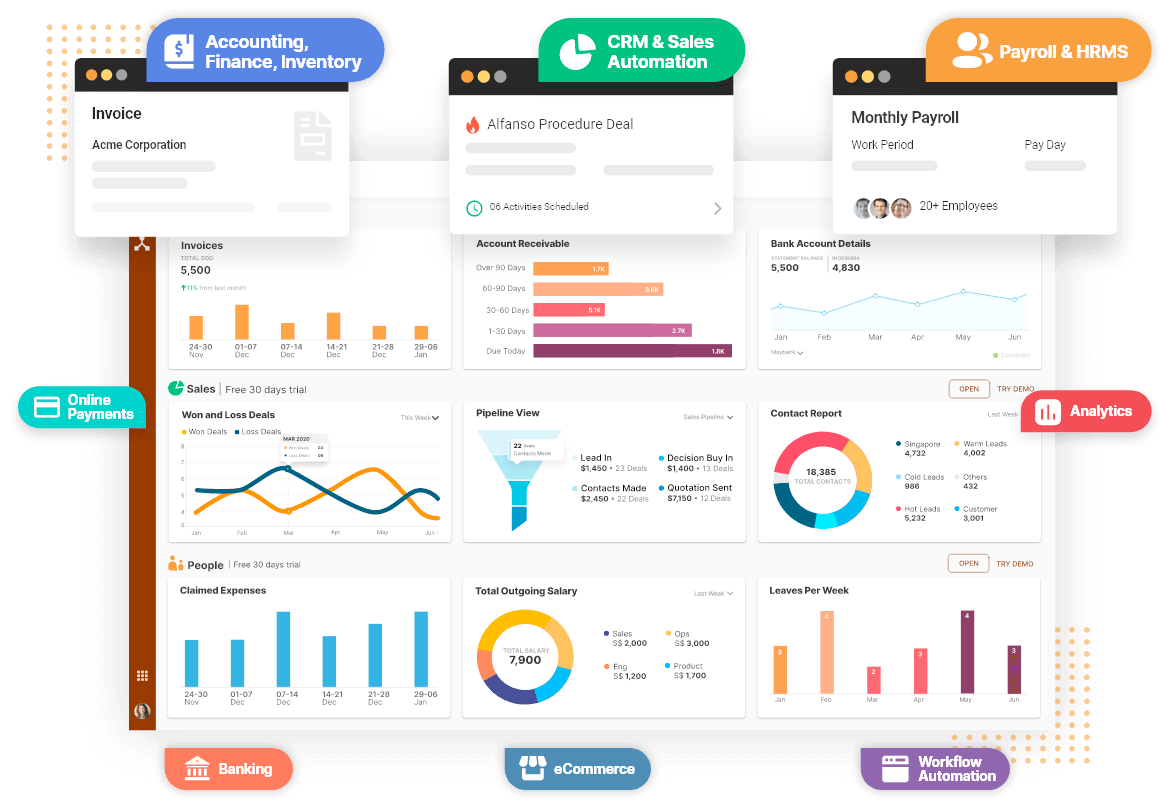 It facilitates syncing of data across multiple devices and users hence reducing the chances of making mistakes. This also boosts the productivity of your business and workforce, while making them more efficient.
Using cloud computing systems for businesses also minimizes the expense of server maintenance, up-gradation expenses and software licensing to mention a few. In contrast, using a cloud system like Deskera will not only minimize your expense but also make the monthly subscription expense of Deskera predictable and thereby manageable.
In addition to this, Deskera Books will make accounting faster, more efficient and real-time. This will become the basis for your sales strategy as well as business decisions. Deskera books will also ensure that your business follows the RITE framework of accounting, which will save it money. You can have access to Deskera's ready-made Profit and Loss Statement, Balance Sheet, and other financial reports in an instant. Deskera can also help with your inventory management,  customer relationship management, HR, attendance and payroll management software.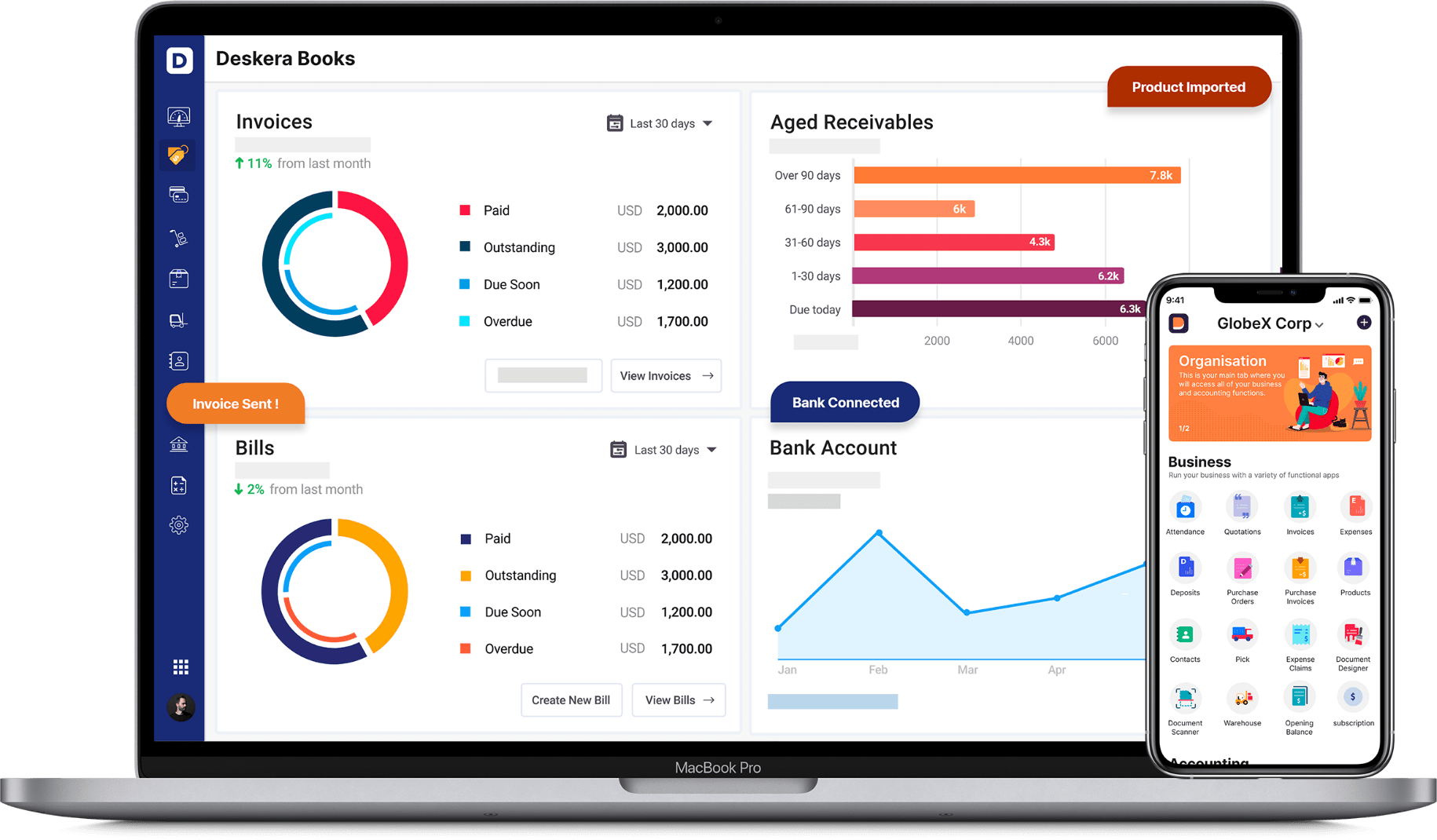 Invoice generation, invoice reminders, and integration of tasks, inventory, tax calculations and payments due and receivable can also be brought together in one place.
Deskera is hence your go-to solution for all your business financial reports and more. It will become your guide, mentor and assistant that will help you avoid mistakes and save you money.
Try Deskera to Manage Your Accounting
Sing Up For Free Trial
Conclusion
Supplier Statement Reconciliation simply means comparing the internal financial records with the records as stated by the supplier or vendor. This supplier statement reconciliation process is imperative because it ensures that you can check for errors and identify anomalous transactions that could be caused by fraud or accounting errors. As a business, supplier statement reconciliation practices can be extremely helpful in managing your cash flow and finding inefficiencies.
Key Takeaways
Supplier Statement Reconciliation is a process that ensures that the amount stated by the vendor matches the amount displayed in your accounts payable
Individuals and businesses make regular adjustments in their accounting systems to check for errors and fraud
Supplier Statement Reconciliation is typically made, for example monthly or quarterly, as part of normal accounting
For small businesses, the main purpose of collating supplier statement reconciliation is to ensure that the company's recorded balance matches the supplier's recorded balance
Related Articles