Outsourcing allows small businesses to accomplish more and assign important tasks to the experts without significantly increasing their workforce. Effective small business outsourcing is all about bifurcating tasks that should be outsourced and tasks that should be retained within the business.
It's a misconception that only large businesses outsource business tasks with their high disposable income, but the fact is small business outsourcing is realizing enormous benefits using the power of technology that makes small business outsourcing a viable option. It frees up more time to focus on core business tasks. Small Business Outsourcing can be risky, but if properly managed, it can make a massive difference for SMBs.
Currently, more than one-third of SMEs outsource at least part of their work. Outsourcing has been in the spotlight since 1989
Approximately 54% of all companies use an external small business outsourcing team to stay in touch with their customers
Organizations around the world spent $75.2 billion on security outsourcing last year.
There are 59 million freelancers in the United States
78% of companies around the world are willing to outsource partners
It is estimated that 300,000 tasks are outsourced from the US every year
71% of financial services executives outsource or transfer some of their services
Table of Contents:
Small Business Outsourcing Definition
Outsourcing refers to a business procuring a product or service from an external provider rather than processing it internally. Small business outsourcing allows you to control costs, increase efficiency, and focus on areas of your business that you enjoy and are good at.
All About Small Business Outsourcing
Tim Ferriss introduced the dynamics of the small business outsourcing concept in his 4Hour Workweek. He suggests that businesses realize the cost of doing business each hour. Then find out what it costs to assign the same work to an external agency.
Deduct the cost of someone else performing that particular task. If the result is negative, continue running the task yourself. If it is positive, you must outsource the task.
Small business outsourcing "saves" money and time. For example:
An hour is worth $100 if you indulge in digital marketing for your business. If you hire a virtual marketing assistant to accomplish the same for $40 an hour every day, you can save $80 an hour. This seems to be a wise use of the Opportunity Cost Principle.
Small business outsourcing only makes sense if the time saved can be filled with more lucrative and/or productive tasks. If not, you are just exchanging money for your leisure time, which though not a crime, can quickly go downhill.
Real small business outsourcing method
You must indulge in small business outsourcing if you fulfill the below-mentioned conditions:
If all my time is filled and it makes sense to outsource the most common tasks
Your time is filled with real revenue-generating tasks
Keep in mind that for small business outsourcing calculations to work, you need to generate more revenue than offsetting the cost of outsourcing. If you have a large employee base, it's a good idea to outsource certain HR features, even if you are equipped to handle it yourself.
You can outsource compliance, accounting, or website-building to external agencies to save yourself some time, effort, and money.
The Problem With Small Business Outsourcing
If you have outsourced a monthly service to an agency, for example, payroll management to XYZ agency, and you pay them $1,000 each month. You may suddenly realize, this costs you $12,000 a year. Hiring a proficient payroll accountant can save you some money and give you a little more control over the process. It makes sense to hire a full-time employee rather than a small business outsourcing the service.
But what if you need to perform the task semi-annually or even once a year. Hiring a payroll professional can break your budget. Small business outsourcing gives you specific expertise at a fraction of the cost of bringing payroll management into the company.
What you give up on "control" not only improves functionality, flexibility, and cost control but also frees you money to invest in revenue-generating activities.
As a business, you may feel it's a wise decision to hire one employee and give him 3 different roles. You can expert the new hire George to spend 3 hours on accounting, 3 hours on social media marketing, and 3 hours on customer service. This may look extremely attractive, but it's highly misguided.
Most companies can afford only one all-purpose player. That is you. Different roles require continuous professional development. Full-time employees lag or invest their time and money to stay up to date. Next, calculate the insourcing cost. Compare the cost of small business outsourcing to the cost of hiring a full-time employee adding taxes, benefits, perks, infrastructure costs, etc.
Even if insourcing makes financial sense, you need to maintain small business outsourcing arrangements unless you're sure you need or can afford full-time employees six months or a year ahead.
So considering the above example, it is highly recommended to outsource some tasks and business processes to external professional agencies who will charge you approximately 1/3rd of the cost you are already paying without pressurizing you with a monthly salary.
What Are The Benefits Of Small Business Outsourcing?
Let us look at the various advantages of small business outsourcing:
1. Enhanced productivity
Small business outsourcing firms can better manage their time and focus on their core business capabilities. Many entrepreneurs think they can do everything, but by eliminating the most time-consuming tasks, you can focus on tasks that make a huge difference in meeting the goals of your business.
2. More time
Time is a limiting factor, and there are umpteen tasks that small businesses need to work on – besides dealing with customers, making sales, and earning money. You can spend your valuable time dealing with more important duties like providing the best customer services and enhancing your ROI rather than wasting your time maintaining accounting books or working on your website. Outsource these to professionals
3. Expert services
You can rest assured that small business outsourcing allows you to hire an expert for a specific task without you dealing with the risk of degraded quality. By outsourcing the right work to more qualified stakeholders, small business owners typically make the resulting results more influential than if they handle the same thing themselves.
4. Cost-effective
Recruiting people is expensive. Companies are not only responsible for payroll taxes and benefits, but they also need to spend resources on recruiting and interviewing candidates. Companies typically need to invest heavily in recruitment and training.
There are other hidden costs to consider. You will be able to harness the expertise of someone else without breaking the bank or incurring high overhead costs.
5. Investing in other growth areas
Comparatively, it is much more affordable to get a task done from a professional externally rather than paying a monthly salary to a hired professional within the business. This increases your budget in other areas. You can always choose to save extra money and save it in case of bad times.
6. Improving business continuity
With the help of Small business outsourcing to a third party, entrepreneurs can reduce some of the risks while improving the continuity of their business.
When Is The Right Time To Outsource?
It may be difficult for start-ups to initiate small business outsourcing, as the initial liquidity level is usually low. Alternatively, some start-ups and SMEs outsource services such as accounting, digital marketing, and virtual support from the beginning.
Outsourcing gives businesses the flexibility to try things out. You have the leverage to stop small business outsourcing or switch agencies if you find a better service for your business.
Before small business outsourcing, you must consider:
If you can afford the services
If the costs incurred on small business outsourcing benefit the business in any way
If there is any need to outsource a task to an external agency
If you are equipped to handle the task on your own
If small business outsourcing helps you to focus on the strengths of the business
Which Areas Of Your Business Should Small Business Outsourcing Be Employed In?
Technological advances mean that you can outsource almost any task, and more skilled professionals are quitting their jobs to become full-time freelancers or contractors. However, just because there are many ways to outsource specific tasks does not mean that you need to outsource them. It is up to the employer to decide whether a company should outsource some of its features and which areas will most benefit from small business outsourcing.
Before you outsource tasks, analyze:
The advanced qualifications or executive expertise of the small business outsourcing agency
Outsource time-consuming and important tasks that need to be performed regularly
Give them tasks then help you save time, effort, convenience, and effort
Small business outsourcing does not have to be a day-to-day operation
You can also outsource your entire department, such as marketing or sales, to a third party
Decide which areas have the greatest impact on your business and support its growth
It is important not to sacrifice the long-term potential for short-term gains, so estimate if it is a lucrative option in the long run
Check your affordability before you outsource
Also, you must check if your need to sign a small business outsourcing contract. If you hire a third-party company to perform a particular business task, they will act as a contractor for your company. It's recommended to get a written agreement. Written small business outsourcing contracts must be in the form of a contractor contract (company/individual)
What Are The Different Kinds Of Small Business Outsourcing Tasks?
Each business is different, but every aspect of your business can be outsourced, even housekeeping and cleaning. It entirely depends on your preferences, the kind of business, affordability, the expertise of existing employees, etc., whether you want to outsource a certain task or not.
Here are some common operations that are outsourced by small businesses:
1. Information Technology (IT)
According to a 2014 Deloitte survey, 53% of companies outsource at least some of their IT capabilities. Another 26% plan to do so shortly. In addition to cost savings (up to 40%), managing IT capabilities using external vendors or cloud solutions increases your business agility and provides flexibility as your business grows.
2. Search engine optimization
Potential customers and lead audience today discover small businesses by looking at search engines (Google is by far the largest). Search engine optimization (SEO) requires a lot of industry knowledge and can be considered a marketing feature. Social media platforms like Facebook, Instagram, YouTube, etc., play a big role in SEO rankings, so employers and individuals also need to have a solid foundation for social platforms.
This is not a beginner's job, so be sure to look for experienced people when outsourcing SEO.
3. Accounting / Finance
Payroll is one of the renowned small business outsourcing services, but 60% of small businesses performing taking this function in-house. Outsourcing this task to professional or helpful payroll software has been shown to reduce costs and improve compliance. Companies that outsource salaries can save 18% more, yet 60% of SMEs still pay their salaries internally.
In addition, the IRS approximates that 40% of SMEs will pay a fine of approximately $ 845 per year for late or inaccurate submissions and payments. Sales tax can also be a hassle. It can be said that small businesses manually manage sales tax compliance for approximately $ 22,000 24 days a year. In the face of audits, their costs are quadrupled.
Small business outsourcing can mitigate this risk and save you a lot of money in the long run.
4. Hiring, recruitment, and Personnel Management
Three out of four US small businesses say hiring a freelancer makes them more competitive. Currently, one-third of Americans choose to freelance, contract, or consult. So you don't have to hire skilled workers. Hiring freelancers and contract workers provide businesses with talents that would otherwise not be available.
Virtual assistants are also a popular product because they are just a click away from an affordable management expert. Small business outsourcing allows companies to grow their staffing needs based on seasonality and projects. Be sure to follow the protocol for proper classification of workers to avoid possible IRS scrutiny and penalties. Three out of four US small businesses say hiring a freelancer makes them more competitive.
5. Digital Marketing
With e-commerce and social selling, digital marketing, PR, social media, web design capabilities, operating online shops, and social media are more important than ever for small businesses. Small business owners are estimated to spend about 33 hours a week on marketing activities.
The majority of this group (76%) say they don't have enough time during the day to get everything done; thus, it becomes more feasible for small businesses to outsource this task
6. Logistics
As small businesses outsource logistics, it gives you time to focus on sales and marketing. When fulfillment, warehousing, and delivery activities are handed over to third-party providers, your overall costs are reduced, and customer service is also improved. It depends largely on the size of your business and the type of product you sell.
7. Customer support
For small businesses, having professional customer service staff is not always viable, which means outsourcing helps you divide the time between acquiring new customers and retaining old ones. Small business outsourcing to contact centers can provide additional personnel to handle calls from those customers.
Cloud-based services or shared agent solutions can be a more cost-effective option. Small business outsourcing saves 30% to 50% compared to hiring full-time staff.
8. Website designing
If you're still using the template-based do-it-yourself website builder, it's probably time to renew your website. Hire a talented agency to take care of it. That way, you'll have incredible digital assets. And you don't have to waste time making adjustments one at a time.
Conclusion
Small business outsourcing is a wise strategy to expand your business capabilities while focusing on your core competencies. One of the best examples of cost savings is to use a freelancer or contract worker. Save 30% to 50% compared to hiring full-time employees. Keep in mind other benefits such as reduced risk, improved compliance, and better resource management.
Most importantly, small business outsourcing realigns your priorities as a business owner or manager, wasting time, money, and talent on activities that can be better performed by outside professionals.
How Can Deskera Help you?
Deskera People is a cloud-based software that will help to create and assign custom pay components to an employee in light of your requirements.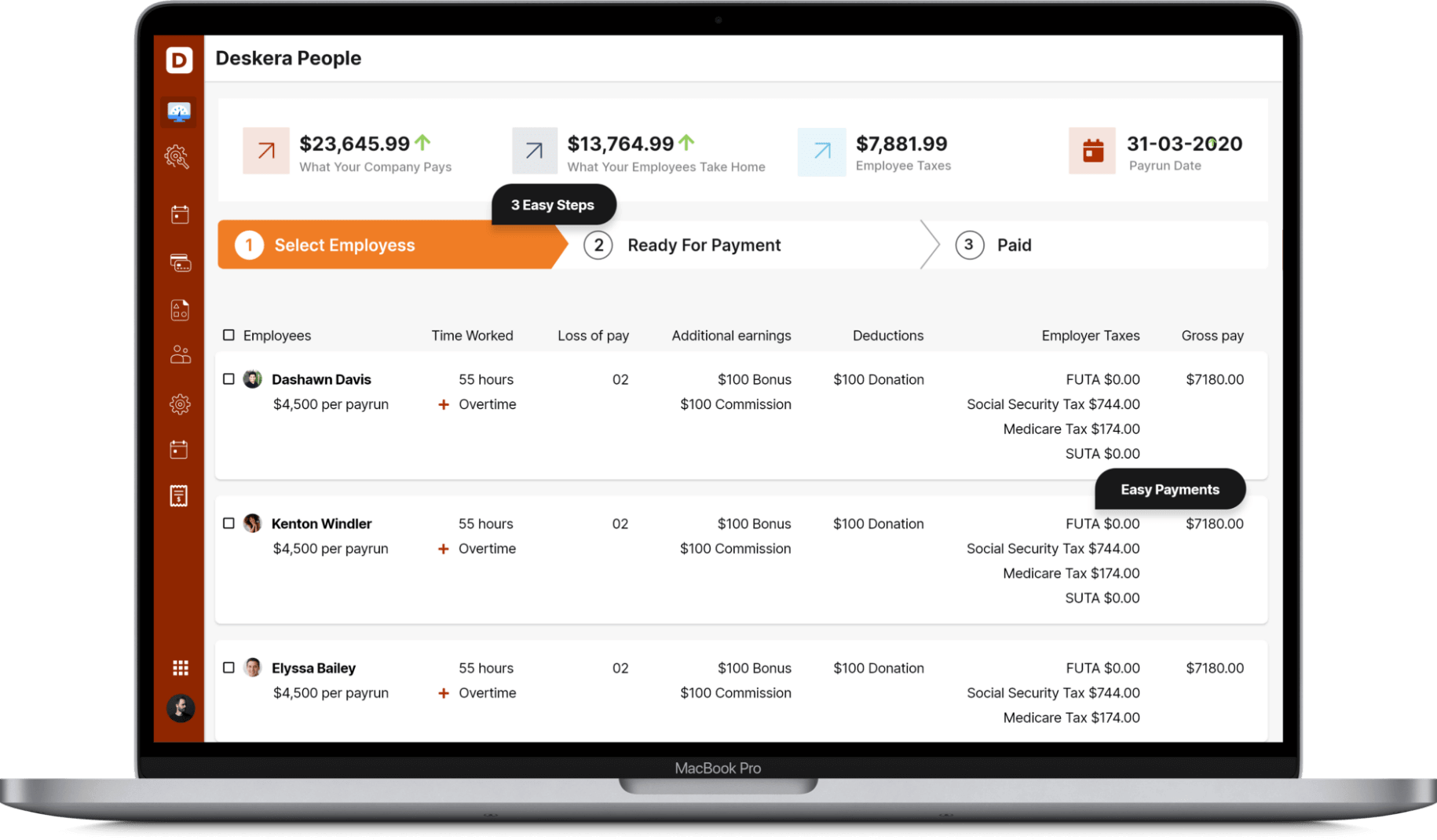 Deskera People will distinguish those components assigned to the employee and naturally compute the wages taking in the specific conditions which can be designed in each component like pre and post-tax deductions.
Try Deskera for your Business
BSign up for Free Trial Today!
Key Takeaways
It is undeniable that if small business outsourcing is used properly, it can bring significant benefits to the business
The benefits of well-managed small business outsourcing are immeasurable
Entrepreneurs spend a lot of time managing operational tasks rather than being at the center of your business's growth. Small business outsourcing helps owners spend valuable time doing the right thing
Small Business outsourcing helps you abandon the spirit of "I can do it all myself" and offload monotonous back-office tasks and hand them over to professionals with better expertise and lower costs
Related Articles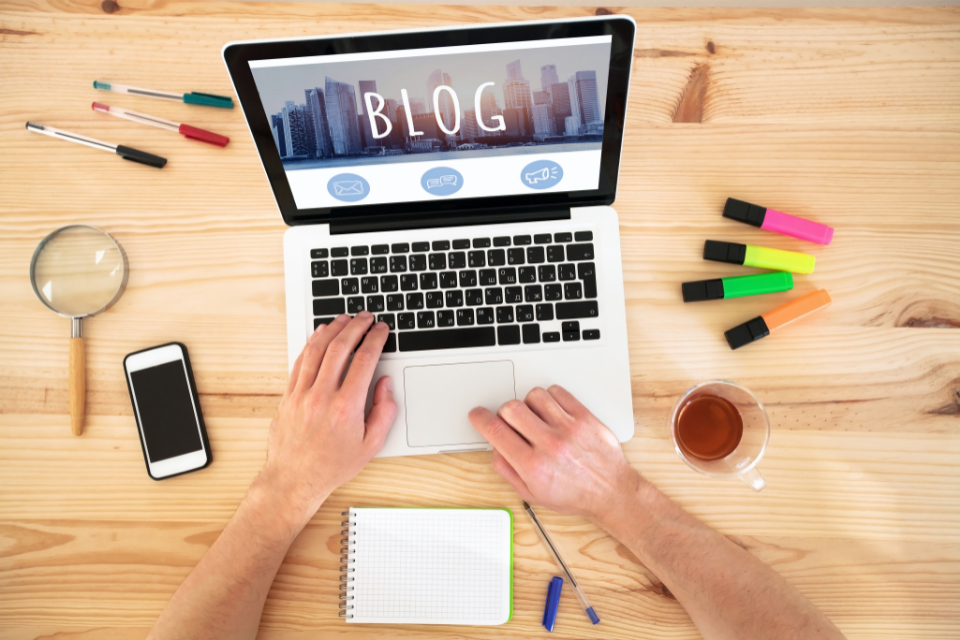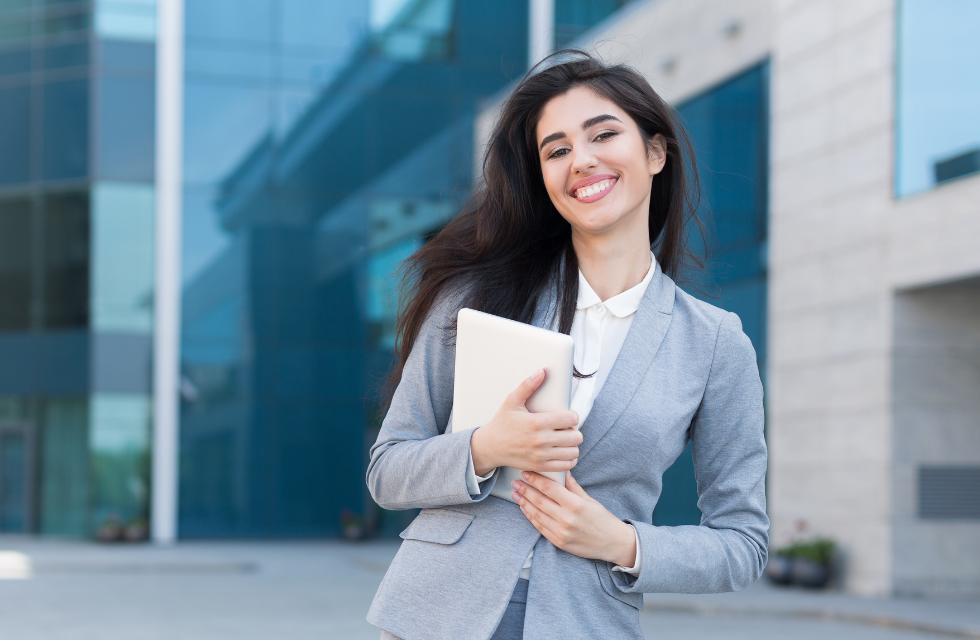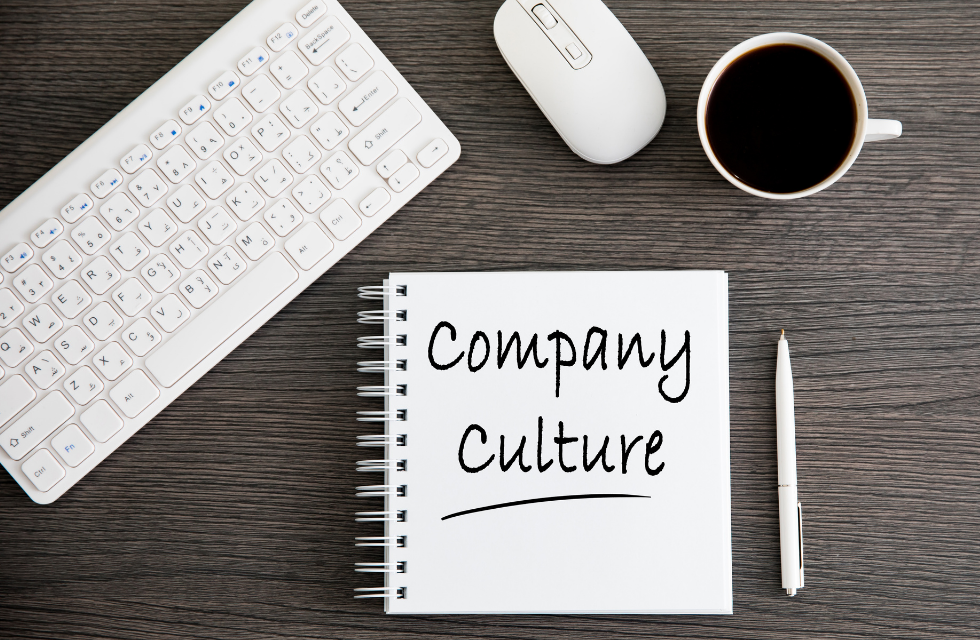 ---
---