According to the Bureau of Labor Statistics, 76 percent of American workers have access to paid time off, with many taking between 5 and 10 days per year.
Many employers are aware that it is difficult for employees to balance work expectations with personal interests and responsibilities.
Taking time away from work is useful not only for personal issues and sickness treatment but also for physical and mental health.
Paid-leave benefits may help companies enhance their recruitment and retention tactics, as well as create a happier and healthier workforce.
Some people prefer the convenience of a PTO programme, while others want to give employees more control over their time off. And some people are probably just tired of hearing employees try to sound sick when they call in sick after a three-day weekend. Switching to a single system for all time off makes a lot of sense, no matter what your company's motives are.
Despite these benefits, however, PTO systems can pose several challenges. One of them, you've identified: cashing out unused vacation time.
Several states mandate firms to pay out unused vacation time to employees who willingly or involuntarily quit the organisation.
Accrued vacation is considered a kind of remuneration that an employee has previously earned in several states. It would be wage theft to keep it after the employee leaves.
In other states, an employer's obligation to pay accrued vacation is governed by its regulations and procedures.
If the employer has promised or simply done so in the past, the employee is entitled to the same treatment.
Table of contents
What is PTO?
Paid time off leave, or PTO, is a type of employee leave policy in which the firm authorises a set of paid vacation days for its employees.
Employees who take PTO leave will be compensated even if they are absent from work for a set length of time.
Sickness, marriage, bereavement, vacation, or personal time are all reasons for taking PTO. Employees are free to use them as and when they need them.
PTO is one of the most important advantages that a firm can provide to its employees. Attractive time-off policies are a major selling feature for businesses wanting to acquire top personnel.
How does PTO work?
PTO works by allowing employees to accumulate vacation time over a set period. When employees work for a month, they accumulate a set number of PTO leaves in their leave balance.
It works similarly to a savings account in that the more money customers put into it, the more interest they earn.
For example, salaried employees receive 1.5 days of paid time off for every month they work, resulting in a total of 18 days of PTO accrued over a year.
Alternatively, based on their policy, businesses can assign a set amount of paid time off days and hours per employee.
PTO is not accrued in this situation and remains constant throughout the year. For classic setups, this is how PTO works.
PTO leaves are bundled according to business policy in this system. Assume a corporation offers 30 vacation days, 10 casual leave days, 8 sick leave days, and 2 personal leave days every year.
Employees can use all 30 days of PTO under one category: time-off. The employer can also approve all of the days at once, or split them up into 7 days every quarter or 15 days every six months.
Finally, businesses might choose a PTO model that allows them to take as much time off as they like.
This flexible PTO scheme works by removing any restrictions on how many vacation days an employee can take during the year. It gives employees great control over how they take vacation time.
Different Types of Paid Time Off
It's critical to categorise time off requests according to the reasons your employee takes them.
Employees can easily apply for PTO thanks to clear categorisation, and you can keep track of which categories receive the most requests.
Sick Leave
Sick leave, which is included in your PTO policy, allows your employees to take time off work to recover from an illness or injury.
You can assign a set number of sick days each year based on your company policy and federal requirements, employee leaves.
If you want to take an extended absence, you can also request their medical certifications in the attachments section.
Vacation Leave
When employees want to take a break from work, they can apply for vacation leaves. They can request one or more paid days off to take a trip, spend time with family, pursue a hobby, and so on.
Vacation leaves are frequently taken by employees to relax and recharge.
Because the definition of vacation leave is a moving target, your PTO policy should spell out when employees can take this form of paid time off
How far in advance they must notify management, and how work will be handled while they are away for employee leaves.
Personal Leave
Personal Leave is the form of PTO that your employees can use to take care of short-term activities like doctor's appointments, bank visits, vehicle repairs, and event attendance.
Optional Leave
When a day is not formally granted by the employer but is an optional day that the employee can utilise as time off, it is usually celebrated or recognised as public leave.
Employees are usually allowed to take a few days off from the comprehensive list.
A company's PTO policy, for example, may allow for five discretionary leaves from a predetermined list of ten occasions.
Military Leave
If an employee is called to active duty or training, they can take military leave to fulfil their responsibilities without losing pay.
According to government regulations, this PTO category must be included in your policy for employee leaves.
Parental Leave
When your employee becomes a parent, they can take advantage of these benefits. Maternity leave is a long-term PTO that is intended to be used all at once, employee leaves.
Paternity leave is frequently allowed to be divided and used by the new father as he sees fit. Even if your employee has a child, you can take advantage of these benefits.
You can set a limit on how many times each employee can take parental PTO based on the law of the land.
Earned Leave
A few days are set aside for a financial year that can be used after all other leave types have been exhausted; if not used, the leave day salary is encashed with the year-end salary or given to the employee as a bonus.
Sabbatical Leave
Paid leave offered to an employee while on sabbatical is usually for a short length of time, usually 6 months to a year of employee leaves.
Study Leave
Study leave is when an employee is granted paid time off to pursue an education that is connected to their current job, employee leaves.
Employees can also use this PTO category to attend graduation ceremonies while keeping track of their travel days.
Before sanctioning the leave, you can gather proof of the ceremony's details.
Bereavement Leave
In the terrible event that a family member or loved one passes away, your employees can take bereavement leave as part of employee leaves.
They might take advantage of the paid time off to plan a funeral and come to terms with their loss.
Jury Leave
Jury leave allows your employees to fulfil their civic obligation of serving as a juror or witness in a court proceeding.
If your state requires jury service, you can incorporate it in your PTO policy as an employee leaves.
Before granting a jury leave to your employees, you should review the summons notification from the court.
Leave to Cast Vote
When an employee is absent from work to vote in national or state elections, this PTO type accounts for the payout of hours, employee leaves.
Because employees often just need a few hours to complete a task, you can allow hourly time-offs under this category.
Benefits of PTO
Paid time off is very popular among your staff. An appealing time off policy is a major selling feature for firms wanting to hire top personnel - it's a deal-breaker.
PTO, on the other hand, isn't just beneficial to employees; it also offers benefits for businesses.
Reduced Employee Burnout
Employee burnout is one of the leading causes of low productivity and unscheduled time off. They have a negative impact on job happiness, even among your top performers.
Paid time off allows people to take a break from work without having to worry about losing their job.
They would be rejuvenated to resume their responsibilities after a pleasant vacation has recharged their batteries.
Instead of waiting until Christmas Eve, allow your employees to take brief breaks every few months to relieve stress and become more productive at work.
Diverse Workforce
You need to hire people who can do the job, regardless of their cultural background. The best approach to do this is to make your workplace culture welcoming to all.
A well-thought-out PTO policy can demonstrate your company's friendliness to residents of diverse cultures.
Employees from minority populations would benefit from policies such as optional time off, which will allow them to spend special days with their families.
This incentivizes people to choose you over the competition.
Enhanced Organizational Awareness
Employees can notify their managers and teams about their scheduled leaves if you set up a leave management system.
This allows managers to anticipate impending vacations and schedule their workweeks accordingly.
Personnel is also aware of the backup for absent employees. They can directly contact them, eliminating the impact on schedules and workflow.
Improved Workplace Relationship
By giving employees a variety of PTO options to select from, you make it easier for them to be open about the cause for their absence.
It also enables management to better comprehend the gravity of a situation.This mutual admiration strengthens relationships throughout the organization's structure.
Employees are more open in discussing business problems and sharing less popular viewpoints when they have a higher level of trust in management.
Competitive Edge
Many large corporations offer paid time off to their staff. We've arrived at a point when PTO is commonplace.
That is something that your current and potential employers have come to expect from you.
With this history in mind, it's easy to understand how an employee-friendly PTO policy might help your organisation attract top talent.

When a candidate is given the same job duties, perks, and salary by you and a rival, a favourable paid time off policy can tip the scales in your favour.
Enhanced Talent Retention
PTOs allow you to be more flexible while also demonstrating to your employees that you are aware of their needs.  They assist you in establishing trust, which is the foundation of long-term employment relationships.
It assists you in meeting the basic human need to feel valued and recognised, allowing you to keep talent for longer periods.
Enhanced Brand Value
Though your product and services have the greatest impact on your brand value among clients, you can't overlook the importance of developing a brand within your company.
Employees and future applicants should regard you as a trustworthy brand that they want to join and stay with for years.
Internally, an employee-friendly paid time off policy can help you establish a company brand.
It also prevents lawsuits, which can have a detrimental influence on the value of your brand. The majority of top organisations with a strong culture have a strong PTO policy.
Better Understanding of Your Workforce
You can track which sort of PTO generates the most leaves with the help of a good time off manager. It will assist you in identifying a pattern of when a particular category of time off receives the most requests.
If, for example, you notice a spike in vacation PTO requests in April, you might want to investigate what's causing it. You can then address any obvious flaws before they become a threat.
Should your organisation provide staff with unrestricted vacation time?
Only a few organisations in the world have an employee leave a structure that allows for unlimited PTO.
It's a relatively new concept that some businesses are attempting to successfully apply.
Even though most businesses are wary about Unlimited PTO, most firms who have switched to the system report that their employees have taken fewer vacation days as a result of the change.
Is Unlimited Time Off the right kind of PTO policy for your business?
Currently, not all businesses are suited for the Unlimited PTO system. Employees in the healthcare industry, for example, must work regularly because their work affects people who rely on them for critical reasons.
Organizations that rely on the creativity and productivity of their employees to run their businesses, on the other hand, can use unlimited PTO as a way of encouraging their staff to focus on the results rather than the number of hours worked.
Employers are impacted financially, administratively, and operationally by paid-leave programmes; as a result, an employer should have a well-designed plan that meets the needs of both the employer and the employees.
Step 1: Determine the goal and any legal requirements for providing paid leave.
First and foremost, companies should assess why they are adopting a paid-leave programme.
Is there a compelling motive to become more competitive? Is it to create an employee-rewards programme?
Is it to keep track of employees' vacation time? Is it to improve the workforce's productivity, health, or safety?
Identifying the need for paid leave, regardless of the reason, aids in determining the sort of leave, how much to provide, when to deliver it, and how it will affect the organisation.
Employers must determine whether they are required to give paid sick leave under state and municipal legislation, or whether they are federal contractors. The Fair Labor Standards Act (FLSA) does not require employers to provide a paid-leave plan.
However, employers may not dock exempt employees' pay for absences due to illness. The employer has a legitimate paid-time-off plan that can be used for these absences, exempt employees are either not yet eligible or have exhausted their benefits under the plan.
Step 2: Determine the type of leave to provide and who will be eligible.
The next step is for companies to determine whether to offer separate vacation, sick, and personal leave benefits, or a combination of the three in a single comprehensive paid-time-off (PTO) plan.
The most popular type of leave benefit is vacation leave. It is typically used for rest, relaxation, travel, personal concerns, and other planned reasons away from work. Although most firms require employees to arrange vacation time in advance, some employers allow employees to use vacation time for unexpected absences.
Sick leave can be spontaneous or anticipated, and it is often used for absences caused by an employee's illness or accident, or to care for a sick family member.
Some firms must provide paid sick leave to employees and allow employees to utilise sick leave for other relatives, such as parents, spouses, or registered domestic partners if required by state law, city legislation, or federal contract.
Personal leave is frequently used to supplement vacation and sick leave for short-term absences for any cause, planned or unforeseen.
Employees can use PTO leave for a variety of reasons, including personal or family illness, personal reasons, vacation, or any other cause that the individual determines.
This leave can be scheduled or unscheduled. Employees like PTO plans because they provide them more freedom in how they use their time off. Employers prefer PTO plans because they don't have to keep track of why their employees are taking time off.
Employers may wish to look at various possibilities that organisations provide to employees to stay competitive in their industry. Benefits surveys and benchmarking reports are good places to look for this information.
Organizations may offer paid leave benefits to all employees or different forms of leave benefits to different categories of employees, as long as the practice does not discriminate against protected groups and follows state and federal laws.
Exempt versus non-exempt personnel, permanent versus temporary employees, and office employees versus field workers, for example, may receive a varied quantity and type of paid leave.
Employers must also evaluate if part-time employees are entitled to paid leave.
Step 3: Determine how much time off employees will be entitled to and when they will be able to take it.
The next step for businesses is to figure out how much leave to grant and how employees can earn it.
According to SHRM research, the average number of leave days provided each year for PTO programmes ranged from 13 to 26 days depending on employee length of service. For full-time employees, the averages for vacation, sick days, and personal days were 8 to 22 days for vacation, 7 to 19 days for sick days, and 4 personal days for plans that separated categories of leave.
Employers may want to consider putting together a matrix with years of service and accrual rates/days based on position or hours worked.
Organizations must select whether paid leave will be given to employees at the start of the calendar or anniversary year, at the commencement of employment, or if leave will be accrued based on the number of hours worked or length of service.
Employers are more likely to establish an accrual system in jurisdictions where paid leave must be paid out upon termination to avoid having to pay out a full year's worth of leave to an employee who leaves the company early in the year.
Employers must also determine whether new workers will begin accruing paid leave immediately or will have to wait a certain amount of time before earning and/or using paid leave.
Employers frequently impose a one- to a two-month waiting time before allowing employees to take paid absence. Employers may choose to set a limit on how much time employees can take off.
For example, an employer may stipulate that vacation time will stop accruing after 80 hours and will only resume after employees have taken time off.
This strategy may encourage employees to schedule vacations regularly, allowing them to accumulate vacation time. It will also be necessary to resolve to leave accruals during paid or unpaid leave.
Employers frequently allow employees to continue accruing leave while on paid leave, but they must stop accruing during the unpaid absence. Employers should make sure that this policy is followed by all employees who are in the same or comparable situations.
Organizations must also decide whether or not employees will be given advanced leave if they request time off beyond their paid leave entitlement.
In the case that an employee leaves the company with a negative leave balance, employers should consider state law regarding wage deductions for this type of wage advance.
The FLSA also bans employers from withholding advance leave for partial-day absences from the salary of exempt employees. In general, it is not advisable to schedule leave in advance, but rather to provide unpaid time off when necessary.
Budgetary considerations
Employers must decide how much nonexempt employees will be paid for their time off.
Will the leave be valued at the rate of pay in effect at the time it was earned, or will it be paid at the rate of pay in effect at the time it is used?
For example, a $15/hour employee accrues five days of unpaid leave in 2020, which is carried over to 2021. The employee's wage is increased to $17 per hour in 2021.
Will a five-day vacation be paid at $15/hour or $17/hour in 2021 if the employee takes a five-day vacation? The simplest way is to pay the leave at the employee's existing rate of pay, which requires less administrative tracking of pay rates.
Some states, such as California, require that the leave be paid at the employee's current rate of pay, and businesses should be careful to follow these rules.
When a non-exempt employee takes a paid vacation, the company may incur additional expenditures, such as hiring a temporary worker who costs more than the normal non-exempt employee's hourly rate or paying overtime compensation to other employees to fill the absence.
When planning, employers should assess and account for all paid-leave costs.
Step 4: Determine when and how employees may take time off.
What increments should be paid leave be used in should be defined in the corporate policy. Some companies only compensate employees for paid time off in full or half-day increments.
Other employers charge quarter-hour or full-hour increments for paid time off. Determine whether or if there will be any limitations on the amount of vacation time that can be taken.
For example, an employer may require that an employee take no more than two weeks of paid leave in a run unless the leave is covered by the Family Medical and Leave Act or state leave legislation.
Employers might consider imposing blackout periods during which employees are unable to take paid time off. Employers in the retail industry, for example, maybe reluctant to give employees time off around the holidays.
Is it possible that some positions will require time off? Several industries, such as banking, require employees to take vacation time as a fraud deterrent and detection tool.
Employees who refuse to take vacation time may be hiding misbehaviour or poor performance that they are concerned will be exposed while they are away.
Employees should be required to take their available paid leave by a given date or within a certain time limit, depending on the organisation.
A use-it-or-lose-it policy states that unused leave will be forfeited at the end of the year and will not be carried over to the next year. However, some state laws restrict such policies for paid personal, vacation, and PTO leave.
Employers must also develop a policy for when employees should request time off, how they should request time off, and how the leave will be approved or denied.
Organizations should consider if vacation, personal, or PTO leave will require a particular amount of advance notice.
A company may, for example, require employees to seek planned time off at least 30 days in advance so that the management has enough time to find a replacement or prepare for the absence.
Make sure that the paid-leave programme is compatible with human resource information systems (HRIS) and payroll software, and decide whether time-off requests, tracking, and reporting will be handled electronically or manually.
To establish electronic tracking, organisations should include IT as much as possible.
Step 5: Determine when paid leave is required.
Employers must evaluate a variety of circumstances involving paid vacation and be prepared to respond to situations such as the following:

Will employees be compelled to use paid leave for all absences (e.g., business closings, closings during pre-scheduled paid days off, concurrent with other leaves) or will they be given the option?
Employers may require both exempt and non-exempt employees to use paid leave before taking any unpaid absence in most cases, except military leave.
Practices for Determining Payout Upon Termination
Any state legal requirements for a payout of vacation/PTO upon termination should be identified by organisations. When an employee leaves an organisation, certain states compel companies to pay out earned but unused vacation/PTO time.
If state law does not demand it, companies should specify in their company policy whether they would pay out unused leave upon termination.
If so, what conditions must be met to be eligible for the payout, such as voluntary resignation or providing appropriate notice.
In some areas, employers have the authority to decide whether or not employees will be reimbursed for unused leave at the time of separation.
Employers are more likely to establish an accrual system in jurisdictions where paid leave must be paid out upon termination to avoid having to pay out a full year's worth of leave to an employee who leaves the company early in the year. An employee employed on February 1st, for example, is given two weeks of vacation at the time of hire.
If the employee leaves on March 30 without taking any paid time off, he or she may be entitled to the two weeks vacation compensation under state law.
If, on the other hand, a company has a paid-leave plan that states that leave are accrued monthly, per pay period, or on any other basis, the business may only be compelled to pay out the unused leave at the time of an employee's departure.
Paid-sick-leave hours and other hours dedicated to a particular event, such as paid holidays, are not included in the payment of vacation and/or PTO upon termination.
Make a policy and tell your employees about it
As the last stage, employers must create a formal policy that covers all of the requirements and processes for paid leave.
HR professionals are responsible for keeping employee handbooks and policy and procedure manuals up to date, as well as ensuring that all employees are aware of the policy.
Employees should sign a document stating that they have received the information and understand the policy. Employers can use sample policies as a starting point for creating their own, or employ a consultant or attorney to do it for them.
PTO and your small business
This year, everyone is thinking about vacations: wishing we could take them, wondering when we'll be able to do so again, and firmly believing that working from home is not the same as a staycation.
But it's not simply getaways that we're thinking about. The COVID-19 pandemic heightened conversations about paid leave across enterprises of all sizes and industries as people across the country self-quarantined, cared for loved ones, or recovered.
Paid time off, including sick time, is widely considered valuable, but the United States falls behind the rest of the developed world in terms of the amount of paid time off that employees receive and our attitudes toward it.
Although 76 per cent of private sector firms provide paid vacation time or holidays, the United States is the only advanced economy in the world without a government statute guaranteeing them.
Paid time off is an important component of any healthy, productive, and appealing workplace.
Paid time off, time off, and vacations are consistently rated as one of the most desired benefits by job seekers, and we know that employees who take PTO, time off, and vacations perform better at work:
According to a 2018 American Psychological Association study, employees who took vacations were more productive and produced higher-quality work.
Paid time off, like the landscape of other company-sponsored perks, may be perplexing. Here's what you need to know if you're creating or selecting a paid leave or PTO policy for your company.
More about PTO
Paid time off can refer to any sort of paid leave programme, although the PTO abbreviation often refers to a policy that bundles all paid vacation into a set number of days.
PTO is a single pool of paid time off that employees earn and accumulate over time, rather than receiving separate allowances for sick days, personal days, and paid vacation time as in a standard paid leave programme.
Employees often earn PTO based on the number of hours or days they work, which is then deposited to a PTO bank, which they can use as soon as they start working or after a set length of time, depending on the policy.
It's vital to remember that PTO policies aren't pre-defined in general; rather, business owners decide on the specifics, such as whether they offer 20 days plus company-observed holidays, 3-months of vacation, unrestricted, accumulated, or upon request.
PTO supporters argue that the uncategorized paid leave allows employees to spend time off as they see fit, rather than having to choose between a personal day or a sick day for the Monday following their vacation, for example.
PTO rules reduce the administrative burden on HR and managers by eliminating the need to track multiple types of leave.
Disadvantages of a PTO policy
Some people will save their sick days.
The necessity of staying at home when sick has been highlighted this year.
However, because PTO does not differentiate between vacation and sick time, sick employees may be more inclined to put up with it at work to save their PTO for vacations.
Employees who are sick are more likely to infect others, resulting in higher absenteeism and decreased productivity across the board. Plus, no one wants to get a cold from a coworker who refuses to take the day off.
You may end up spending more.
Employers must compensate departing employees for excess vacation time in several states, but not for sick leave or personal days.
However, because a PTO policy does not distinguish between forms of leave, businesses may end up paying out more.
PTO frequently equates to less vacation time.
According to SHRM, employers with PTO plans provide employees with an average of 17 days off per year, plus company-observed holidays.
After doing some quick math and deciding that they would be better off with a traditional leave plan, candidates may be hesitant to apply to a company with a PTO policy.
Plans for PTO donations
As an add-on to their PTO plans, some firms offer a donation feature.
Employees who take part in a PTO contribution programme can help their coworkers by donating time off to those who are ill or caring for a sick family member or loved one.
What factors should you consider when deciding on a paid leave policy for your company?
Choosing a PTO policy for your organisation might be tough.
You want to provide your employees enough time off and flexibility to feel valued, while also reducing HR's administrative burden and making sure you're following all applicable rules and regulations.
You can narrow down your search by asking a few basic questions.
Traditional leave vs. paid time off
Do you give a damn about how your employees spend their vacation time? If you answered yes, a traditional leave policy makes the most sense, as the single pool feature of PTO banks makes it difficult to see how employees use their time off.
Lump amount vs. accrual
If you opt for a single pool of PTO, you'll have to select whether employees will have immediate access to their whole PTO bank or will have to accumulate it over the year.
Rollover unused balances vs. Use it or lose it
If you choose with a traditional paid leave policy or a PTO package, you'll need to consider whether employees may roll over unused time and make sure you comply with state law.
Some companies have a use-it-or-lose-it policy in place to encourage employees to take vacation time while also avoiding costly reimbursements when they leave.
Paid time off is considered a kind of earned income in some states, such as California, rendering a use-it-or-lose-it policy unlawful.
There are payments when an employee leaves
In some states, employers must compensate employees for unused vacation time, but not for sick leave or personal days.
When it comes to PTO, there is no distinction between forms of leave, which might make things a bit confusing.
Because all PTO can be used as vacation time, several states have precedent requiring employers to reimburse employees for any unused PTO when they willingly or involuntarily leave the company.
To manage your costs and expenses you can use much available online payroll software.
How Deskera Can Assist You?
As a business, you must be diligent with employee payroll system. Deskera People allows you to conveniently manage payroll, leave, attendance, and other expenses. Generating payslips for your employees is now easy as the platform also digitizes and automates HR processes.
Try Deskera for your Business
Sign up for Free Trial!
Key Takeaways
Paid time off leave, or PTO, is a type of employee leave policy in which the firm authorises a set of paid vacation days for its employees.
It works similarly to a savings account in that the more money customers put into it, the more interest they earn.
Employees can easily apply for PTO thanks to clear categorisation, and you can keep track of which categories receive the most requests.
Jury leave allows your employees to fulfil their civic obligation of serving as a juror or witness in a court proceeding.
Organizations must also decide whether or not employees will be given advanced leave if they request time off beyond their paid leave entitlement.
In some areas, employers have the authority to decide whether or not employees will be reimbursed for unused leave at the time of separation.
PTO rules reduce the administrative burden on HR and managers by eliminating the need to track multiple types of leave.
Employees who take part in a PTO contribution programme can help their coworkers by donating time off to those who are ill or caring for a sick family member or loved one.
In some states, employers must compensate employees for unused vacation time, but not for sick leave or personal days
Related Articles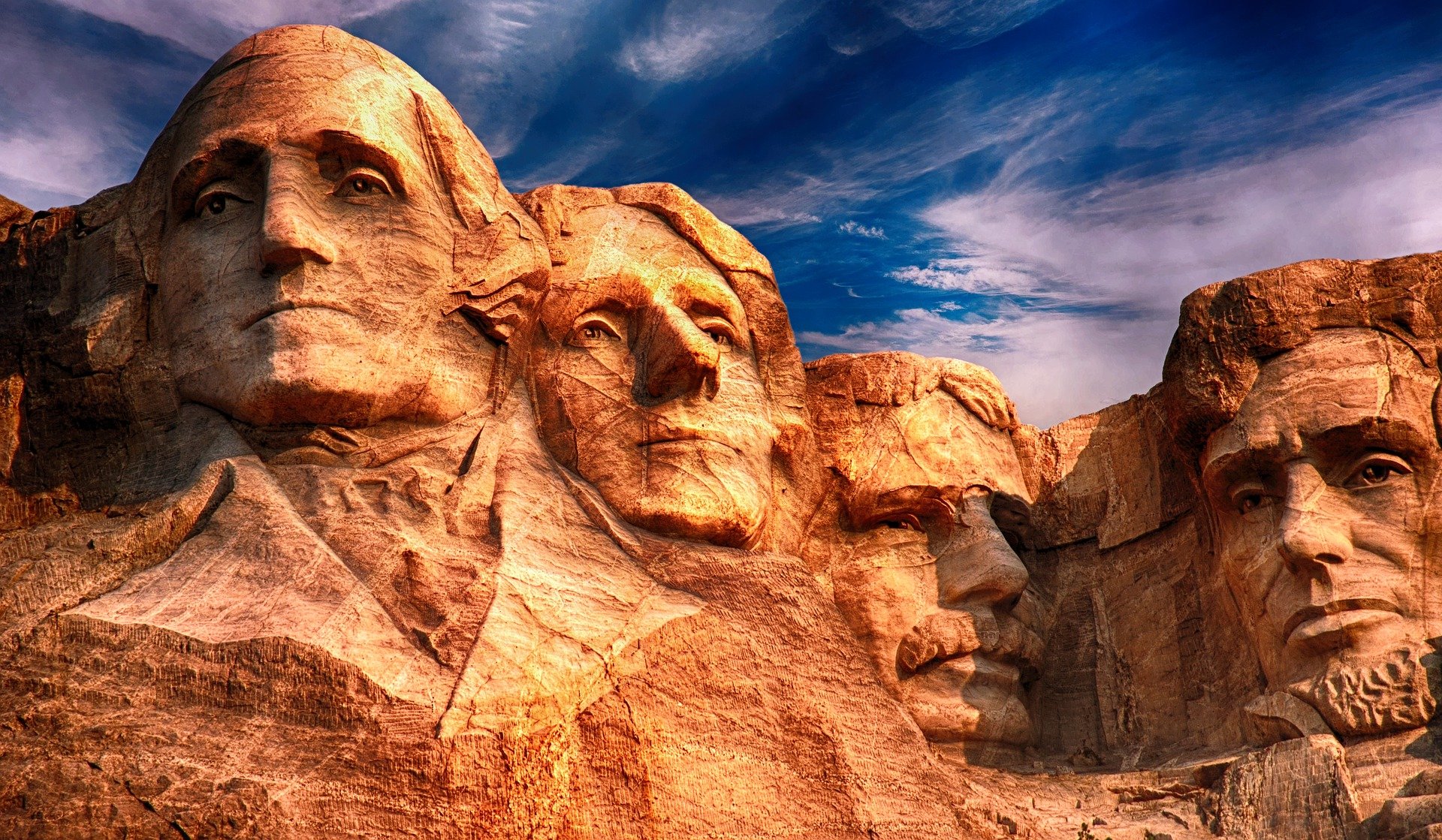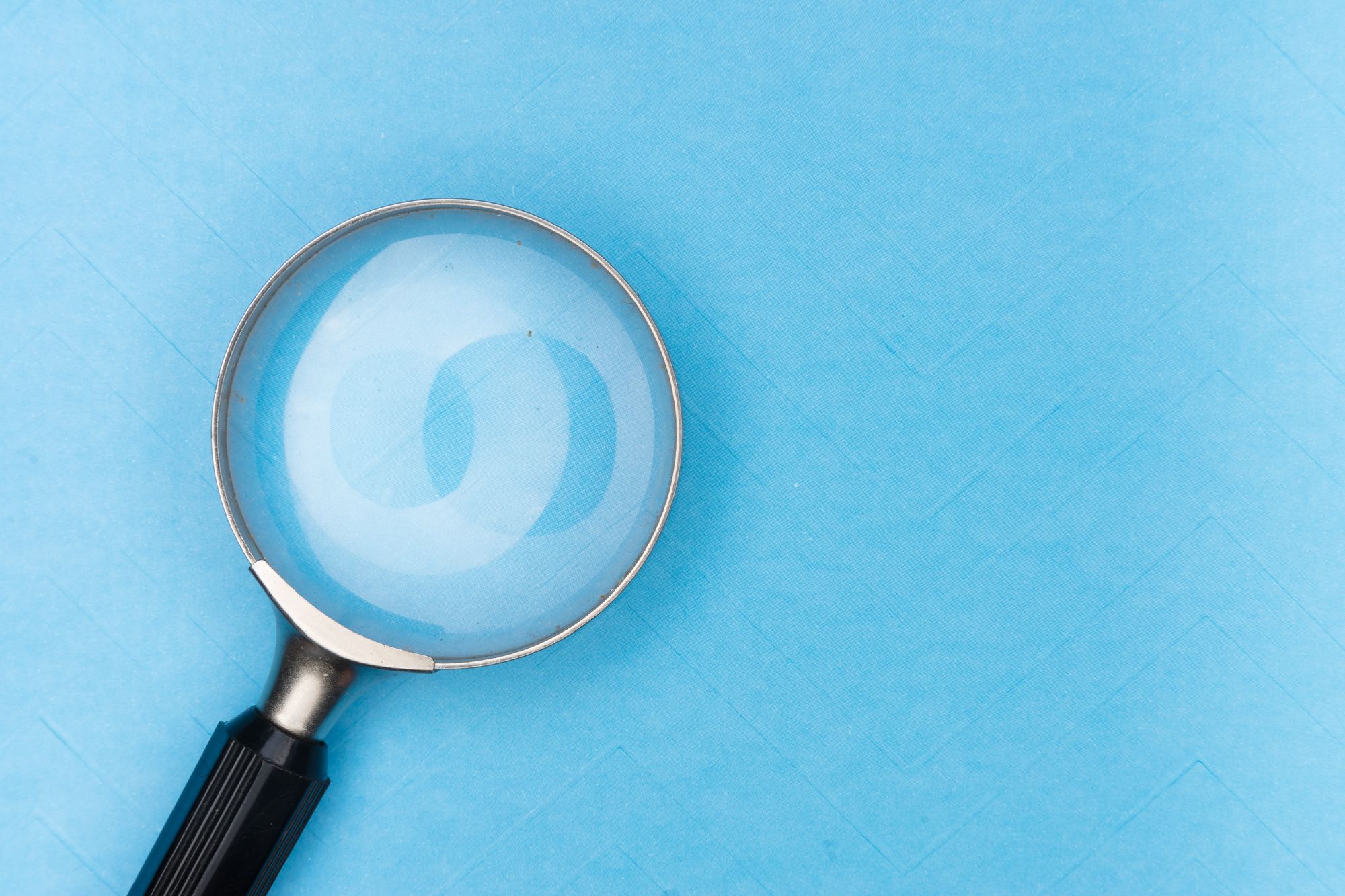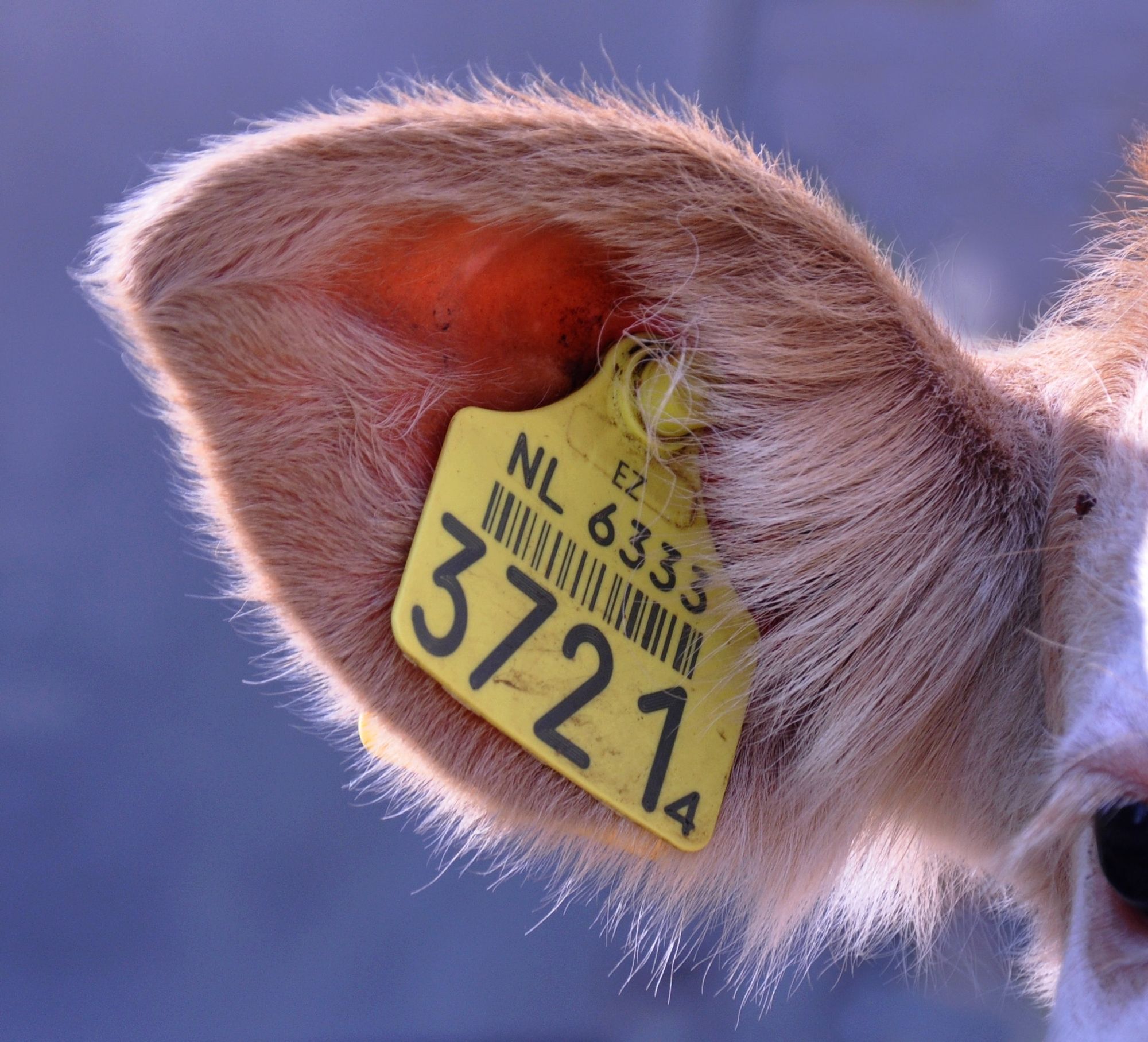 ---
---