As a small business owner, you want to make sure that your employees are motivated, engaged and happy. One way to achieve that is to have a a transparent leave and time off policy.
Did you know that employees are more and more aware that they will do better at their workplace if they take time off?
Within his book "The Happiness Advantage: The Seven Principles of Positive Psychology That Fuel Success and Performance at Work," Shawn Achor cites research from the American Psychological Association that found
when the brain can think in a positive sense, productivity increases by 31%, sales improve by 37%, and creativity and revenues can triple.
As an employer, you will likely encounter several queries about leaves and time off, especially whether it is paid or unpaid. A question which almost all new-hires wonder and ask is related to the employer's leave & time off policy.
Affording ample time off empowers employees to stay invigorated and have a healthy work-life balance, thus producing their best output.
As you start to design a policy for paid time off, have in mind that PTO is a part of an employee's benefits policy, which makes it crucial to have a well-communicated system in place.

All the essential information you need to know about leave and time off policies can be found in this guide below.

What Are the Different Types of Time Off Policies?
There are numerous time off policies that an organization needs to examine to figure out what will work best for its culture and its employees.
There are three different categories the time off policies fall into:
Upfront policies:
The employees will receive a fixed amount of time off at the start of a work year which can be either based on calendar year or the date of joining.
Accrual policies:
The employees will earn a fixed amount of time on a monthly, weekly or a daily basis.

Unlimited policies:
The employees are not provided with a set number of days to use; instead, they will be able to use as much time as they would like.
On top of the leave types, we can add supplementary configurations to set up the policy like carryover time, and when a policy should be renewed.
As a rule of thumb, most time off policies are up for renewal based on the employee's anniversary, calendar year, or a custom date.
The time off balance for the employee will reset itself at the specific time mentioned with the carryover applied.
Carryover:
is the set amount of time an employee can shift to a new work year's balance.
For example,
If a time off policy provides;
Ten days of carryover and;
the employee has five days of balance at the end of the year and;
the employee has twelve days left in their balance

As a result, at the end of the year, the employee would receive ten days as carryover for the new year and lose two days.
With all these different variations, it might not be obvious to understand which policy would best suit the company's needs.
How to Decide on a Time Off Policy?
Several studies mention that if the employees are given the option of "use it or lose it" policy for time off, they are likely to use it all.
Although introducing a vagueness into time offs and crafting unlimited and untracked time offs, the employees are cautious about taking as little as possible when compared to the time offs they get with the "use it or lose it" policies.

What Are the Types of Employee Time Off Requests?
To manage the worker's requests for time off, knowing if paid or unpaid is necessary to maintain the time off request.

Time off requests:
A request for time off means an employee wants to take some day(s) off work for a specific reason for a definite period.

What Is Unpaid Time Off?

Unpaid time off: is time apart from work without any wages. There are several reasons that an employee may opt for this kind of leave, including illness, family or personal obligations, or merely a vacation.
A few organizations might choose to have only unpaid time off, but most offer this type of leave in addition to a definite number of paid days leave.
Apart from the companies, there are statutory laws based upon the location of the company on unpaid time off, therefore check with the Department of Labor to be sure that the leave policy is compliant.
What Is Paid Time Off (PTO) ?
Paid time off is when employees can take a leave of absence from work while still getting the wages for the time they are absent.
The total amount of time off assigned to the employees is usually restricted to a definite amount of Paid Time Off (PTO)hours annually.
Once the employee uses up their allotted amount of Paid Time Off(PTO), they can apply for unpaid leave.
It is significant to see that some states require that companies offer a definite amount of paid time off, so checking with the state's laws before crafting a Paid Time Off (PTO) policy.

Time Off and Leave Management in the United States
Although there are many similarities in how time off is requested and managed, several nuances are associated with each country's culture, government, etc.
Let us take a look at the leaves/time offs specific to the United States to understand and navigate through the process of managing the requests.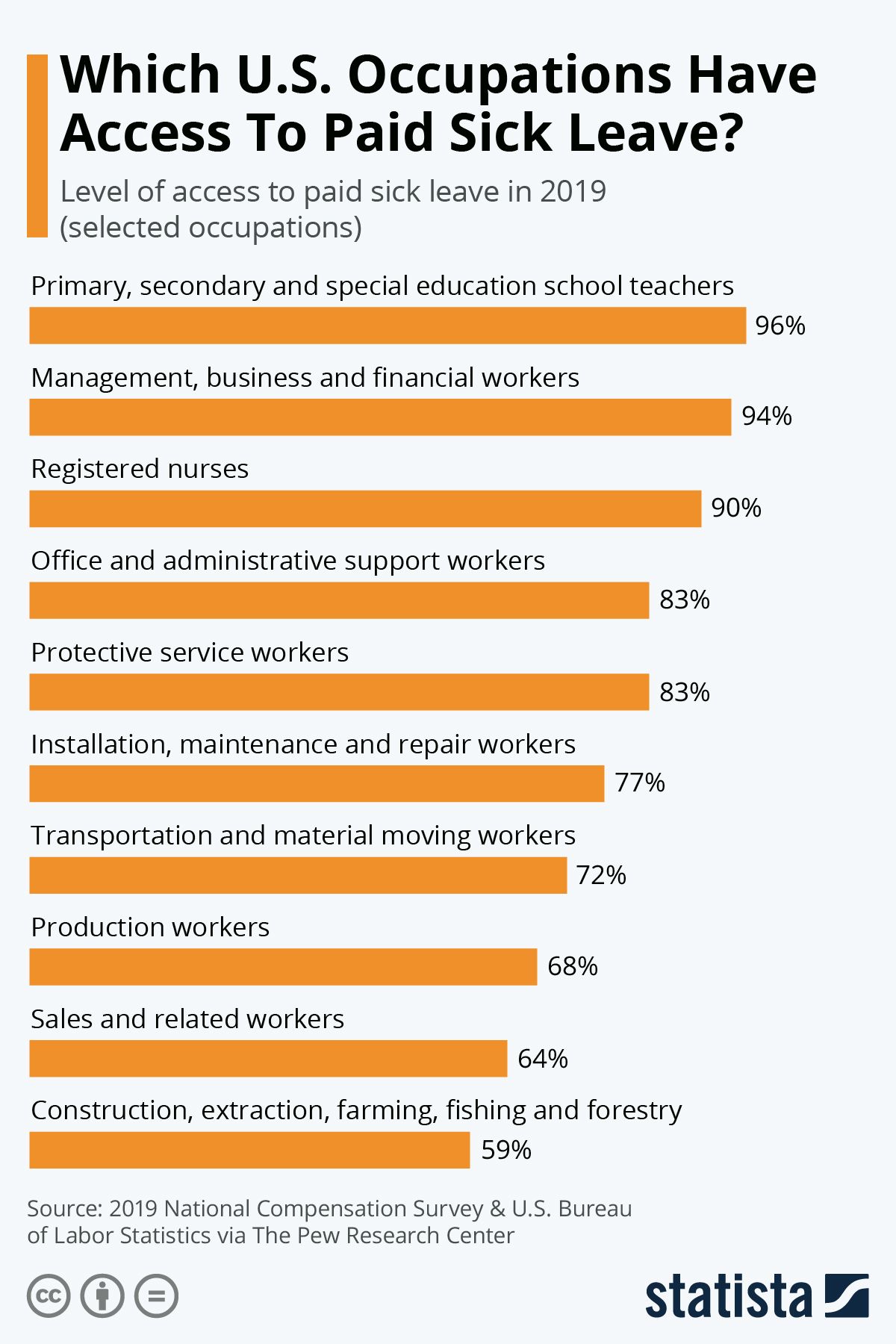 What are the Different Types of Time Offs/ Leaves in the US?
An employee may request time offs for several reasons; this guide will cover most of them below. It can be divided into some of distinct categories like medical, family or personal and leisure.
Leisure
Leisure time off requests is essentially any vacation that an employee would request as a period of rest. Sabbatical, holiday, and annual time off are a few examples.
What Is a Vacation Leave?
The type of leave that can be construed as the time off given to employees to get away and rest.
Some employers have a mandated paid time off (PTO) policy, which offers only a definite amount of annual vacation leave and gradually increases with the employee's years of service.
The Bureau of Labor Statistics has found that an employee with a year of work experience with a company would receive around 11 paid vacation days.
It will increase as the employee spends more time in the company, and if people reach around ten years of work experience, they will receive approximately 15 paid vacation days.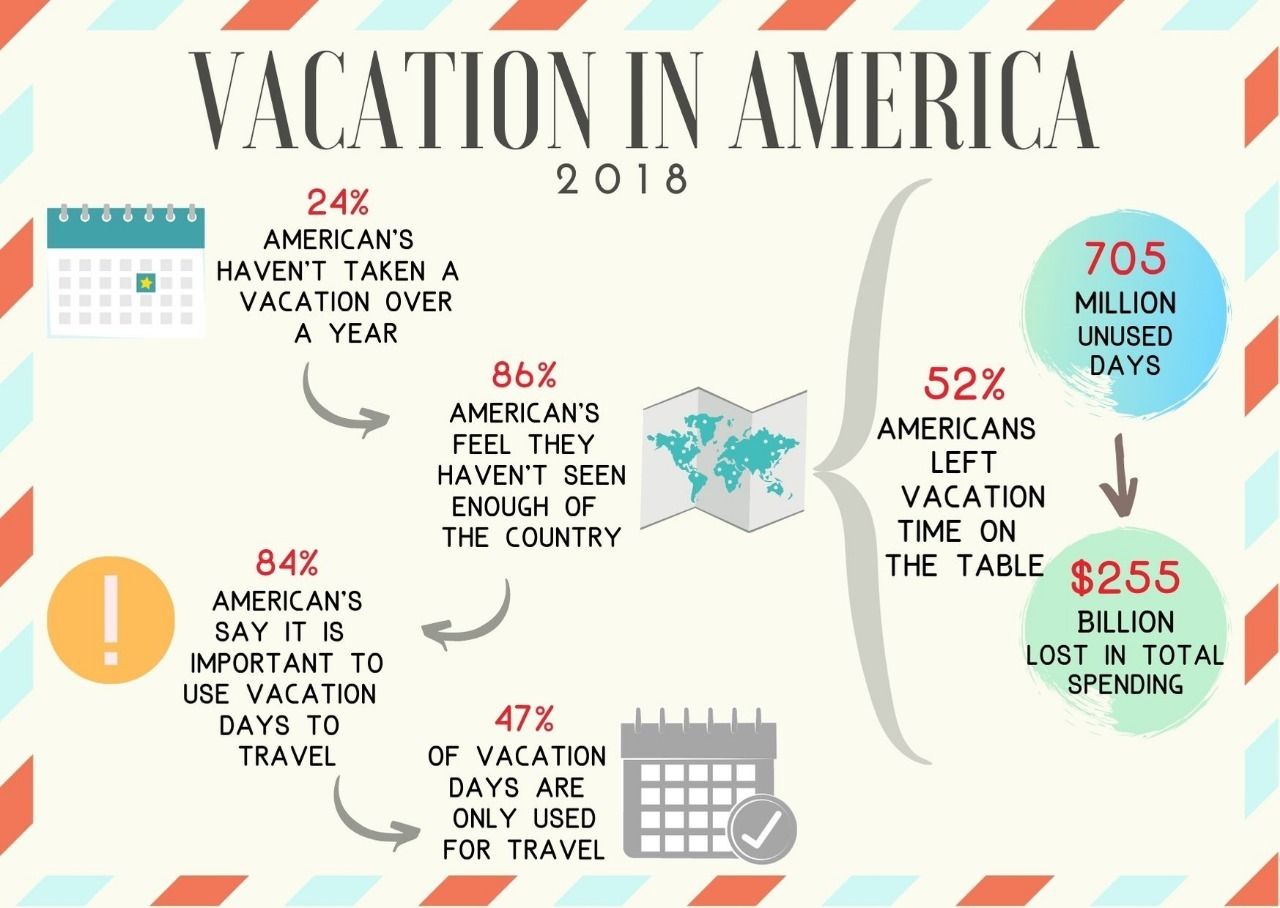 The amount of allotted time off requests an employee is eligible for depends on the accrual policy.
A contrasting path chosen by some organizations is an unlimited paid time off (PTO) vacation policy.
The employee can apply as much personal time off as they want as long as their tasks are complete. For obvious reasons, the time off applied should be within reason and approved in advance.
Furthermore, some companies may choose to give their employees floating holidays, a definite amount of time off which can be utilized at any moment of the year, as long as notice is given to the employer.
These time off requests are not the same as paid vacation days because it will not carry over to the next year if left untouched and does not increase based on years of employment.
What Is an Annual Leave?
Like paid time off (PTO) requests, annual employee leave is a finite number of paid time off given to an employee to use accordingly.
If the employee does not utilize the time off that they earn identified as accrued time off and can be divided into two categories.
The first is regular PTO, which can be used for rest, vacations, or anything else an employee may wish to use.
The other type of paid time off is protected time off, which an employee can use for sick days and personal emergencies which helps the employees avoid absences due to unexpected events.
The approach the companies take on the time off application policy will be different, but it is observed that an average of around ten days given for their paid time off and sick days.
What Is a Sabbatical Leave?
Usually, this type of leave will be granted to the people who are employed in private sectors or people in academia.
There is no set standard practice in place for this time off as it primarily depends on the employee's tenure and the employer's policy which may range from a month to a year.
The time off can be utilized for career growth, education, research or other similar pursuits.
Medical Leave Types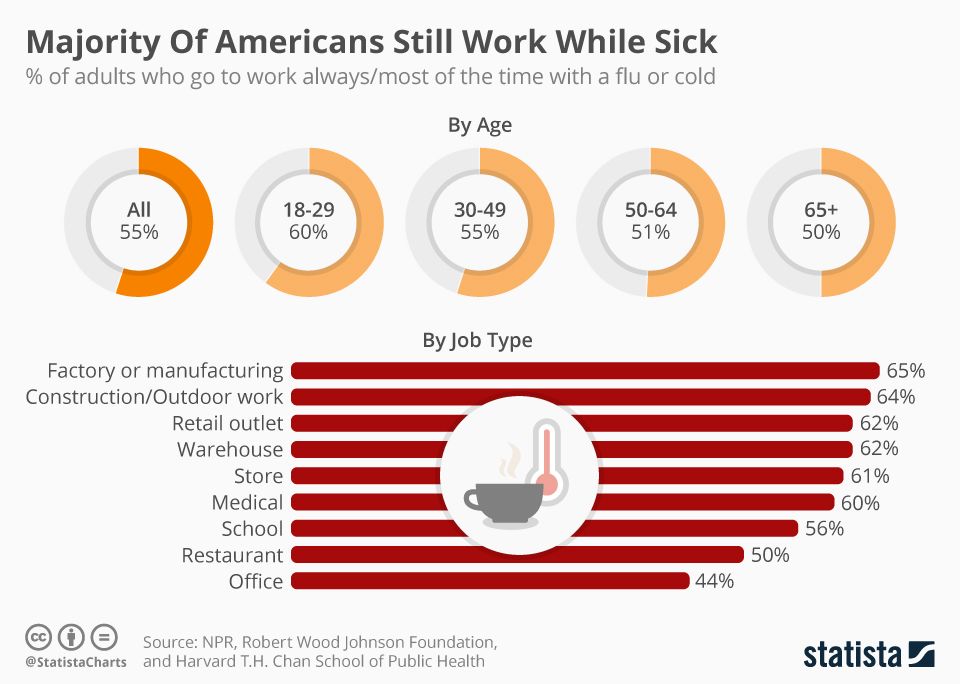 What Are Sick Days?
Sick Days is one of the most common time off requests options across the majority of employers.
Despite the fact most states do not mandate employers to allocate paid time off(PTO) for sick days, some states mandate this time off by law.
Arizona
California
Connecticut
D.C.
Maryland,
Massachusetts
Michigan
Nevada
New Jersey
Oregon
Rhode Island
Vermont
Washington
Usually, the way the time off is allocated to the employee is based upon the number of days/hours worked in a year. In rare cases, if leaves go under-utilized, then some retracted amount of leaves carry over to the next year.
Furthermore, if an employee's health is degrading due to stress, then they would be eligible for stress leaves under the government policy of Family and Medical Leave.
Albeit the government is taking a stand on stress being a health issue, still many employers do not provide a stress leave.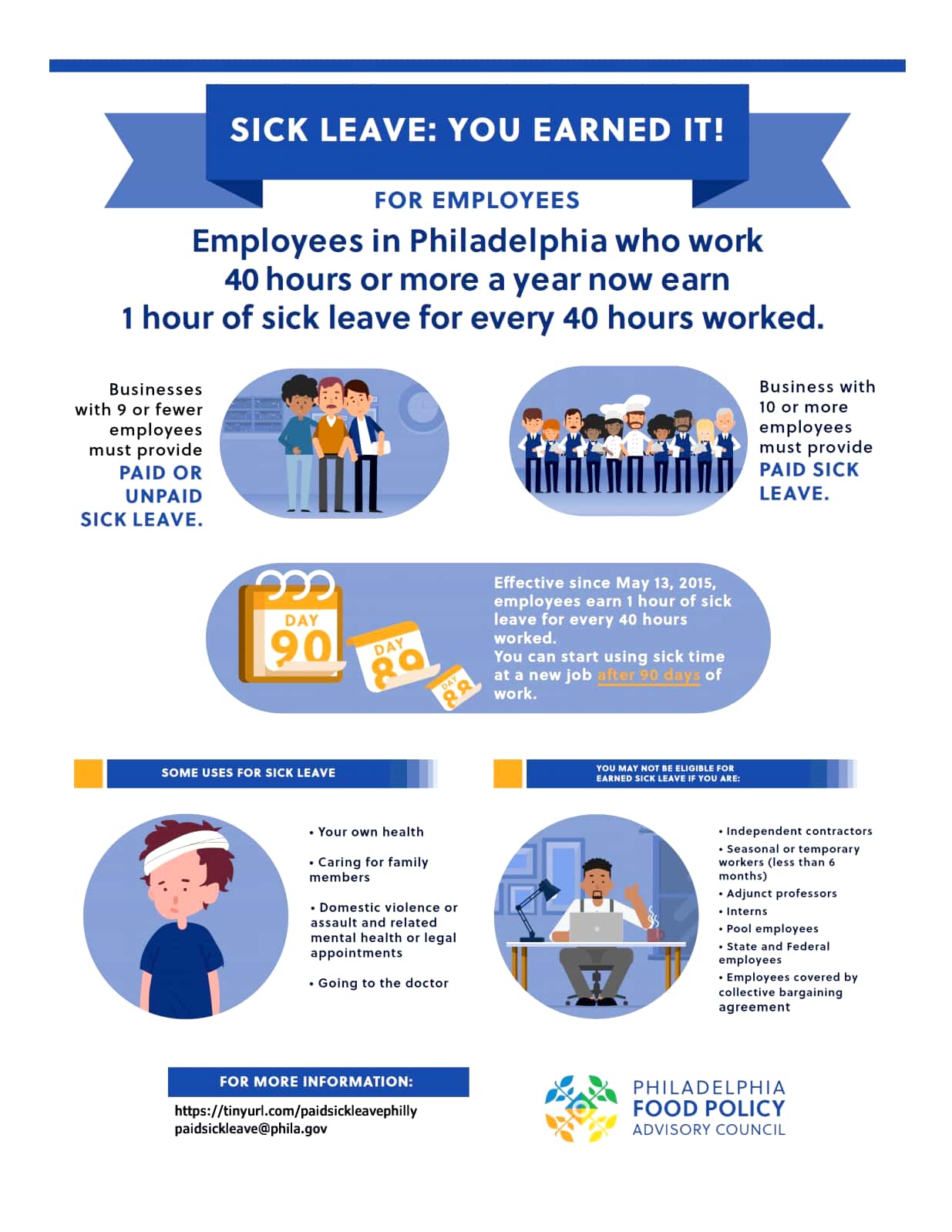 What Is a Disability Time Off?
This type of time off request is allocated to employees who suffer from a mental or physical disability due to which they cannot execute their work duties. The disability can fall into two categories short-term and long-term.
While the short term disability policies are only mandated by law in five states, most companies provide the employees with this policy so that they would receive a federal tax deduction.
Short-term disability on average lasts for a year and not more than that.
For Long-term disability plans, the coverage is not quite the same and depends significantly on the employers and how they want to address the issue.
Family or Personal Related Leaves
What Is a Bereavement Time Off?
Employees who lose ones who are close to them like immediate family members are covered for this time off policy which will allow the employees to make funeral arrangements and the other necessary things they have to take care to mourn their loss.
The time off policy might be different in every company, with some employers even covering extended relatives and pets.
The average number of Paid Time Offs (PTO) offered will be within one to five days depending on whether the person whose loss is being mourned is a close or distant relative.
What Are Parental Leaves?
This type of time off is mainly devised to allow parents some extra time to care for their newborn. The policy can also be extended to the parents who adopt a foster child.
The Family and Medical Leave Act (FMLA) equips the parents with up to 12 weeks of unpaid time off, encouraging these new parents medical benefits and protection of their jobs for that time.
The time off policy will be mandatorily paid by law if the company is in the state of Rhode Island, California and New Jersey otherwise the companies are free to choose to provide these leaves in any way they want.
But increasingly many companies empower the employees by providing an extended period of paid time off.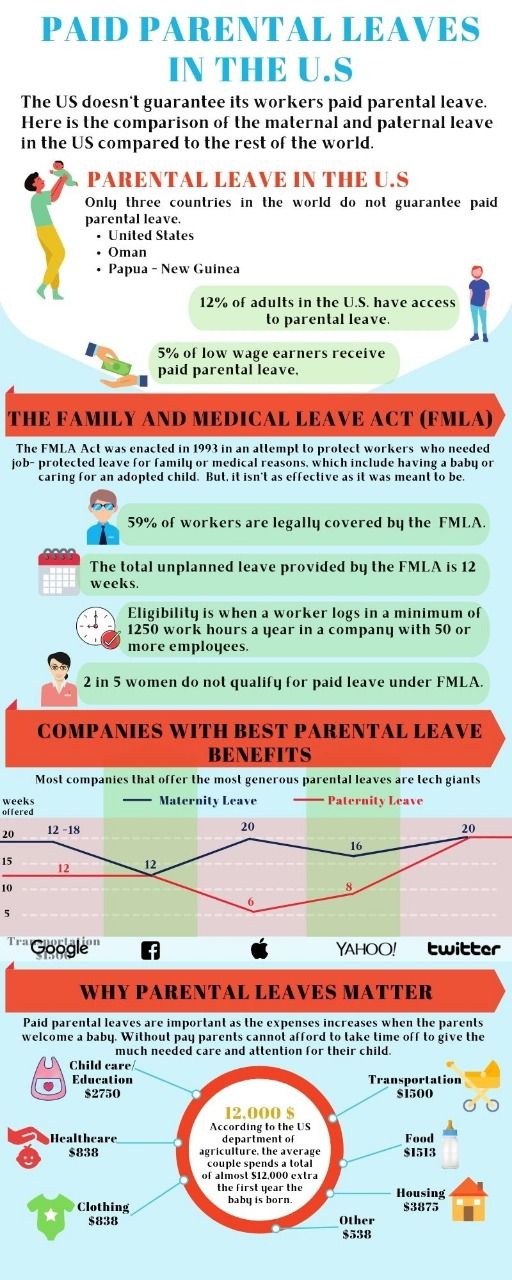 What Is a Jury Duty Leave?
The state laws strictly prohibit any company from letting go of their employees if they are called to serve jury duty.
However, the rules vary on whether the time off for the same is paid or not. Only a handful of states do mandate some pay for the time the employees serve jury duty.
In the other states, the employees are encouraged to use their unused time off for jury duty. It is vital to check the State Labor laws to understand compliance regulations.
What Are Military Leaves?
When people are called to the military service, they will be eligible for paid leave under the Uniformed Services Employment and Reemployment Rights Act.
The act mandates that employees whose military remuneration is less than they get in their civilian jobs will receive paid time off when they apply for time off.
The employees are also allowed the opportunity to go return to their jobs after their service is finished, along with the right to equal benefits and position previously held.
What Is a Furlough Time Off?
The term Furlough is usually unpaid days off work, which may be mandatory sometimes and is crafted to reduce the company workforce costs.
The furlough can be for an extended period of time as long it remains compliant with the Fair Labor and Standards Act.
For more information on the FLSA, the US Department of Labor has a repository of FAQs.
What Is Emergency Childcare Time Off?
Similar to the parental type leave requests, the Family and Medical Leave Act(FMLA) covers those who have to urgently care for a family member's or a child's health.
The initial ten days will be unpaid time off, but the employees are allowed to use any Paid Time off they may have accrued for that definite period.
Once the period ends then, the employees will be compensated at 2/3 of their standard wages for a maximum limit of $10,000.
Click here to find out more about the Family and Medical Leave Act.
What Is a Community Service Time Off?
Usually, the companies are not mandated to provide PTO for community service. Still, it is trending upwards to empower the employees to deliver positive changes to their community and the company in general.
What Is a Domestic Violence Time Off?
The workers who have suffered domestic abuse or some form of violence may be eligible for time off, which is generally unpaid, to receive treatment.
The employees can use their paid time off if there is no leave of absence provided to them.
The Domestic Violence Chart displays the laws for the same classified by state, but, it may be pertinent to find about the local laws for more in-depth information.
Leave and Time Off for Exempt and Non-Exempt Employees
It is worth observing that even though managing time off requests might look pretty straight forward, the types of employees working at the company can also influence how HR manages Paid Time Off policies.
A simple example of this would be if an executive and an hourly worker's request at the company would be managed differently.
The hourly employee (which is one who is paid on an hourly basis and not a salary) is non-exempt as they are only paid for the hours they work and also earn their time off based on the hours worked.
The employees who fall under managerial, supervisory or other executive positions are mapped to the exempt status.
Therefore, the time off requests for Paid Time Off(PTO) policy for exempt employees must follow careful deliberation.
No matter the policy for the time off, it should be as per the Fair Labor Standards Act (FLSA) and the respective local laws.
Paid time off for hourly employees, albeit not dictated by the FLSA, may be offered as an encouragement to attract or retain valuable talent in the company.
A few employers may choose to provide the non-exempt employees paid holidays for the same.
Nonetheless, if the company decides not to offer Paid Time Off to hourly workers, then the employer must set up an unpaid leave policy for these employees.

Time Off and Leave Management in Singapore
While many countries don't usually mandate leave types, Singapore has a different approach, empowering the workforce with statutory leaves.
Apart from the mandated leaves, the Singapore companies provide additional leave types and expand the mandated leaves to include more number of days.

Let us now take a look at all the Statutory Leaves in Singapore.
What Are the Different Types Of Leaves Mandatory for an Employee in Singapore?
In Singapore, the government mandates individual leaves to empower their workforce. It does not matter if the employee is working full time, part-time, temporary, or in a contractual agreement.
Although most companies offer more than the government's minimum requirement, these statutory benefits are legally entitled to the employees.
Let's take a look at the mandatory leaves first:
What Are Annual Leaves?
The government allocates a minimum of seven days in a year based on the date of joining for the first year and progressively, the number of leaves will increase based on the years of service.
One critical thing to note is that employees are entitled to this leave only after they have been employed in the company for at least three months till then the leaves allocated will be zero.
| Year of service | Days of leave |
| --- | --- |
| 1st | 7 |
| 2nd | 8 |
| 3rd | 9 |
| 4th | 10 |
| 5th | 11 |
| 6th | 12 |
| 7th | 13 |
| 8th and thereafter | 14 |
Year of Service Entitlement for Annual Leave (Source: mom.gov.sg)
Formula for Pro-Ration
(number of completed months of service ÷ 12 months) × number of days of annual leave entitlement.

The leaves are pro-rated from the third month, and it will accrue every month.
Despite the minimum requirements of this leave, most Singapore companies offer around fourteen days of annual leave.
Based on the company policies the leaves can be carried forward to the next year, but it is not necessary
Additionally, companies can allow employees to carry forward their annual leaves as a "nice to have" benefit.
Public Holidays
The Singapore Government allocates at least eleven paid public holidays per calendar year.
Table for Public Holidays
New Year's Day
Chinese New Year (first day)
Chinese New Year (second day)
Hari Raya Puasa
Hari Raya Haji
Good Friday
Labour Day
Vesak Day
National Day
Deepavali
Christmas Day
PS: If the public holiday occurs on a rest day (Weekends), the following working day will then become a paid holiday.
What Is Off-In-Lieu Benefit?
If the employee is enforced to work on a public holiday, then the employer has to pay the worker an extra day's salary or give the employee a day off-in-lieu (compensatory off)
The term here, "in lieu of" in this context, means to "substitute or replace."
The practice of "Off-In-Lieu," aside from being put to use for the above scenario, can also be used for one compensation for the number of days the employee worked in excess.
For example, if the employee has attended a work event on holiday (weekend/public holiday), then the employee will get one day off in lieu (compensatory off) .
What is Outpatient Sick Leave?
The Singapore government allocates at least 14 days of paid sick leave annually.
The MOM mandatory requirement is 14 days of paid sick leave in a year.
For the employee to be eligible for the sick leave, the employee has to notify their employer within 48 hours of your time off.
Additionally, the employee must provide proof of sickness with a medical certificate acknowledging that the person is unfit for work by a doctor or a dentist.
The leave is pro-rated for new employees as they will be entitled to sick leaves only after working for the employer for at least three months.

| Number of months of service completed | Paid outpatient sick leave (days) | Paid hospitalization leave (days) |
| --- | --- | --- |
| 3 | 5 | 15 |
| 4 | 8 | 30 |
| 5 | 11 | 45 |
| 6 and thereafter | 14 | 60 |
Pro-rated paid sick leave for new hires (Source: mom.gov.sg)
What Are Hospitalization Leaves?
The Singapore government stipulates at least 60 paid days of hospitalization leave annually.
Both the outpatient sick leave and hospitalization leave are intertwined in the sense that the sick leaves are included in the hospitalization leave.
For an employee to qualify for this leave, they have to be
Placed in a hospital for surgery or as an in-patient
Under quarantine
The leaves are prorated based on the table shown above in the outpatient sick leave section.
What Are Childcare Leaves?
The Singapore government entitles the eligible parents six days a year annually for Childcare until their children turn seven years old. The maximum leave which can be taken throughout the lifetime of the employee is 42.
The allocated leave must be utilized before the end of the year, or it expires.
| Completed months of service | Eligible days of childcare leave |
| --- | --- |
| 0 | Not eligible |
| 1 | Not eligible |
| 2 | Not eligible |
| 3 | 2 |
| 4 | 2 |
| 5 | 3 |
| 6 | 3 |
| 7 | 4 |
| 8 | 4 |
| 9 | 5 |
| 10 | 5 |
| 11 | 6 |
| 12 | 6 |
Pro-rated Child Care Leave for new hires (Source: mom.gov.sg)
What Are Maternity Leaves?
The Ministry of Manpower understands the grievances of working mothers during pregnancy, and therefore, they are allowed up to 16 Paid weeks for Maternity Leave.
Here are the following conditions to be met to be eligible for this leave.
The child is a Singapore Citizen
The employee worked for at least three months before applying for the leave
The employee has given the employer at least a week of notice before going on maternity leave.
If the child is not a Singapore citizen, then the employee is entitled only 12 weeks of leave.
The employer will pay the full salary for the first eight weeks of leave, and the last four weeks will be unpaid, but most Singapore companies provide some support subject to terms made with the company.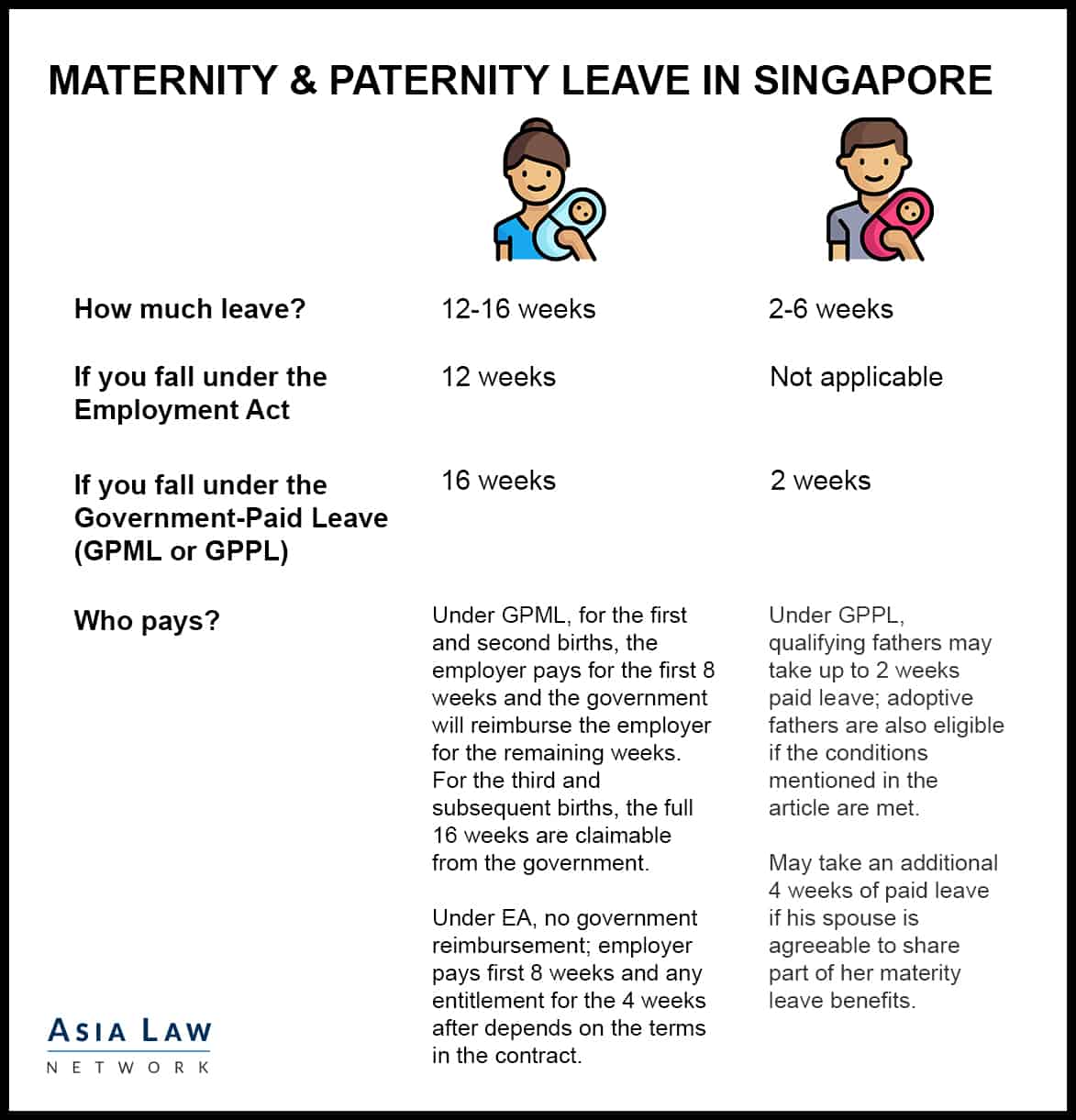 What Are Paternity Leaves?
The Singapore government entitles a working father to two weeks of paid paternity leave.
Here are the following conditions to be met to be eligible for this leave.
The child is a Singapore Citizen
The employee worked for at least three months before applying for the leave
The employee is lawfully married to the child's mother between conception and birth.
What Are Adoption Leaves?
The government allocates adoptive mothers up to 12 weeks of paid adoption leave.
The employee must take all the leaves at once or come up with some terms with the employer to split the adoption leave.
Here are the following conditions to be eligible for adoption leave for a mother of an adopted child:
The adopted child should be less than one year old when there is a formal intent to adopt.
The "Formal intent to adopt" is classified based on the nationality of the child as explained below
For a local child, the point when a court application is a filed signalling the intention to adopt.
For a foreign child, it is the point at which the in-principle approval is approved for a Dependent Pass.
2.  If the child is not a Singapore citizen, then:
At least one of the parents who are adopting should be a Singapore citizen
The child within six months should become a Singapore citizen.
The employee must have been employed by the employer or self-employed for a minimum of three months before the formal intention to adopt
The order for adoption must be granted within a year from the legal intent to adopt.
Arrangement
12 weeks
Default, without any mutual agreement
Taken as a continuous stretch, from the date of formal intent to adopt.
Flexibly, by mutual agreement
The first 8 weeks must be taken in one continuous stretch starting any time between
the date of formal intent to adopt and the date when the Adoption Order is granted,
including both dates.
The last 4 weeks can be taken flexibly in days before the child's first birthday.
Calculating working days
4 weeks X number of working days in the week.
Capped at 6 working days per week.
Leaves can be taken based on the above table ( Source: https://www.mom.gov.sg/)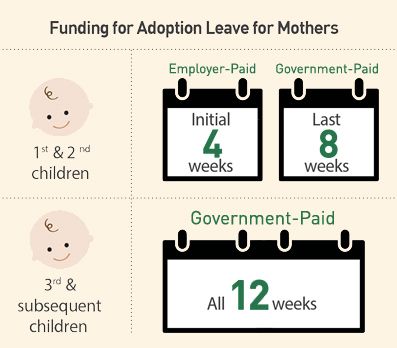 What Kind of Non-Mandatory Leaves and Benefits Are There?
Now that we have covered all the mandatory leaves of Singapore, there are several other leave types, which is commonplace for most companies.
These non-statutory leave types are provided as an added benefit to the employees.
Let us look at some of these leave types:
Compassionate Leaves
Compassionate leave is often a paid leave that grants the employee to prepare or attend a funeral for departed family members.
As a generally accepted guideline, the employers offer typically up to three paid days of compassionate leave. At the higher end of the spectrum, some companies might offer five days of this leave type.
The employers may grant this leave only for deaths within the employee's immediate family but mostly does not apply for the distant relatives.
Eldercare Leaves
This leave type applies for the employee to take some paid time off to care for the elders in their family when they are ill or require help.
The government considers mandating this leave type in the future as discussions are going on how and when to implement it.
The employers with family-friendly practices, usually grant around five days of leave annually.
Marriage Leaves
The employees are granted a couple of paid leaves for their marriage; however, the employees use their accrued statutory leaves for their wedding; some employers offer this leave as an added benefit.
Sabbatical
This specific leave type is more prevalent in the western region of the world, but some employers benefit from a sabbatical in Singapore.
There are no clear cut rules or standard practices for the leave type and therefore change massively from company to company.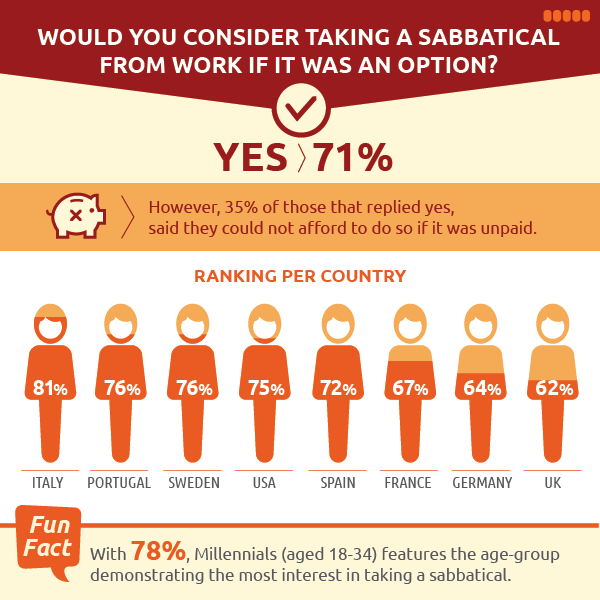 A sabbatical is a time away from employment with mutual consent from the employee and the employer.
The leave acts as an extended period away from work for many reasons, such as higher education.
It is an extended break or a gap year before returning to the job. A sabbatical varies widely even within a company on a case by case basis.
The employee who has worked with the company for a long time and contributed would get a much better offer with paid benefits.
As an employer offering sabbatical leaves, they might provide a base salary for the duration of the sabbatical.
The period for this type of leave usually lasts between six months to a year.
How to Craft and Set up a Time Off Requests Policy?
Before designing the paid time off policy, it is crucial to think carefully about what to include. Specific rules should be established, so there is no room for misunderstandings or confusion among staff members. A standard time off requests policy would consist of the following:
How Should Time Off Requests Be Submitted?
Determine a process for the employees to submit their requests, either via software or on paper and ensure that the method is followed.
Ensure all the employees comprehend all the nuances of the request process, particularly when making or adapting a new time off policy.
While this may be difficult to do initially, the consistency will help to make the job of managing the time off requests.
Besides, if time off request sheets are in use, then the employer must ensure that there are copies made and are available at the place of work.
This process will make it straightforward for employees to submit their time off requests, and ultimately, it is more probable that the employees adhere to the proper procedure when requesting time off.
When Can Employees Request for Time Off?
The employers usually will have to consider that adequate people are present in the office to keep the company functioning at all times.
To avoid a staff shortage, especially during the period of high business volume, the organizations decide a specific period where the employees can not take time off.
As an example, if January is perennially busy at the company, then the employers can choose to block this off.
The communication of the Block off period must be done effectively so that the employees understand why there is a need for it.
To avert any sentiment amongst the employees, provide them with personal time or vacation during an acceptable time period, which is especially significant during the holiday season.
It is usually during these times that the employees are most likely to request for their time off.
How Much Advance Notice Is Required to Apply for Requests?
A rule of thumb in most cases can be two weeks of advance notice before a leave request.
But there are different needs for different companies, and therefore it should be adapted based on its requirements.
An alternative would be to set a deadline each month for a leave application to be made.
Example; the employer can mandate the last working day of the month would be the last day to request for time off for the following month.
As an employer, it will allow enough time to adjust the schedule for the next month without having to make eleventh-hour changes.
How Frequent Can Employees Request Time Off?
To avert the employees from applying for time off too often, a policy can be made to ensure that only three requests can be applied in a month.
The limit will depend on the company and their nature of work, but setting this rule will help in avoiding unreliable employees.
What Are the Other Relevant Issues Related to Your Business?
Considering that each business has its challenges and needs, contemplate the type of PTO related scenarios which might hinder productivity and workforce sentiment.
Brainstorm for each specific issue and how to solve it; once that is done, it would be essential to lay out all the particular rules for the employees.
To evade any confusion and make sure that the employees are aware of what is expected or allowed of them, rules around requested time off must be outlined in your employee handbook.
How to Manage Time Off Requests Forms?
Have you been losing your valuable time using excel to handle your employee's time off requests?
Making the employees fill out a physical piece of paper or submit a request through an email may seem sensible and straightforward, but it is neither practical nor efficient.
Not only that, but you are also at the mercy of human error. This old school system may have functioned just fine in the past, but there are easier ways to manage than with time off request forms.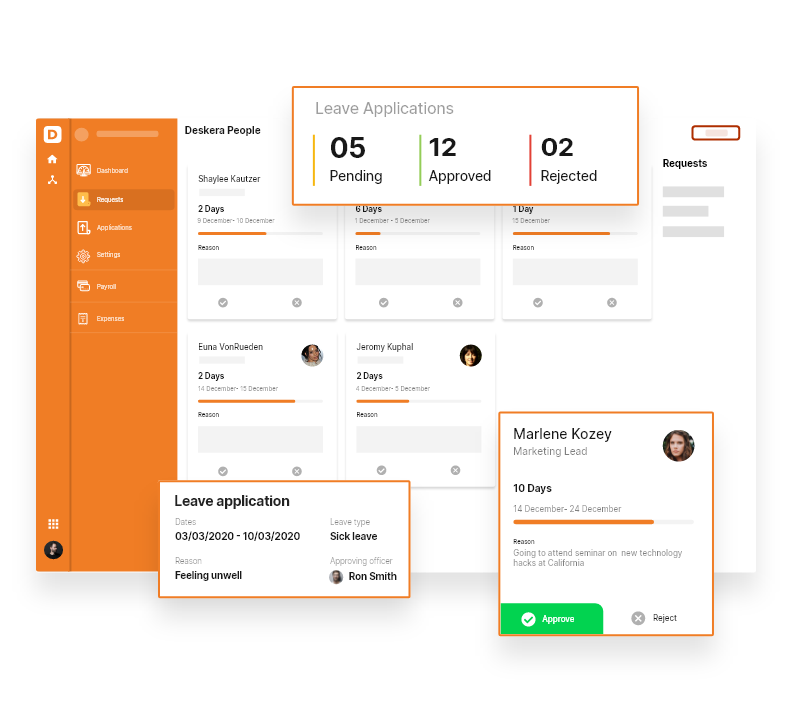 A cloud solution to take care off all the time off requests in a paperless and hassle-free manner exists in the form of Leave Management System.
Take a look at Deskera People, a comprehensive solution that automates and integrates the entire leave management process.
The flexible leave management system empowers your organization to effectively apply leave policies, lower leave administration costs, and ensure a more productive workforce.
With Deskera Leave and Attendance Manager, you can record, track, monitor, and evaluate your employee's leave and attendance details.
Try out Deskera's Automated Leave Solution here.
Related Articles:
---
---