Are you responsible for managing your company's labor law posters? You've presumably asked yourself if you need labor law posters and the response is doubtless, "yes". On the off chance that you are a business with something like at least one paid worker in their place of business should post government, state, and local labor law posters.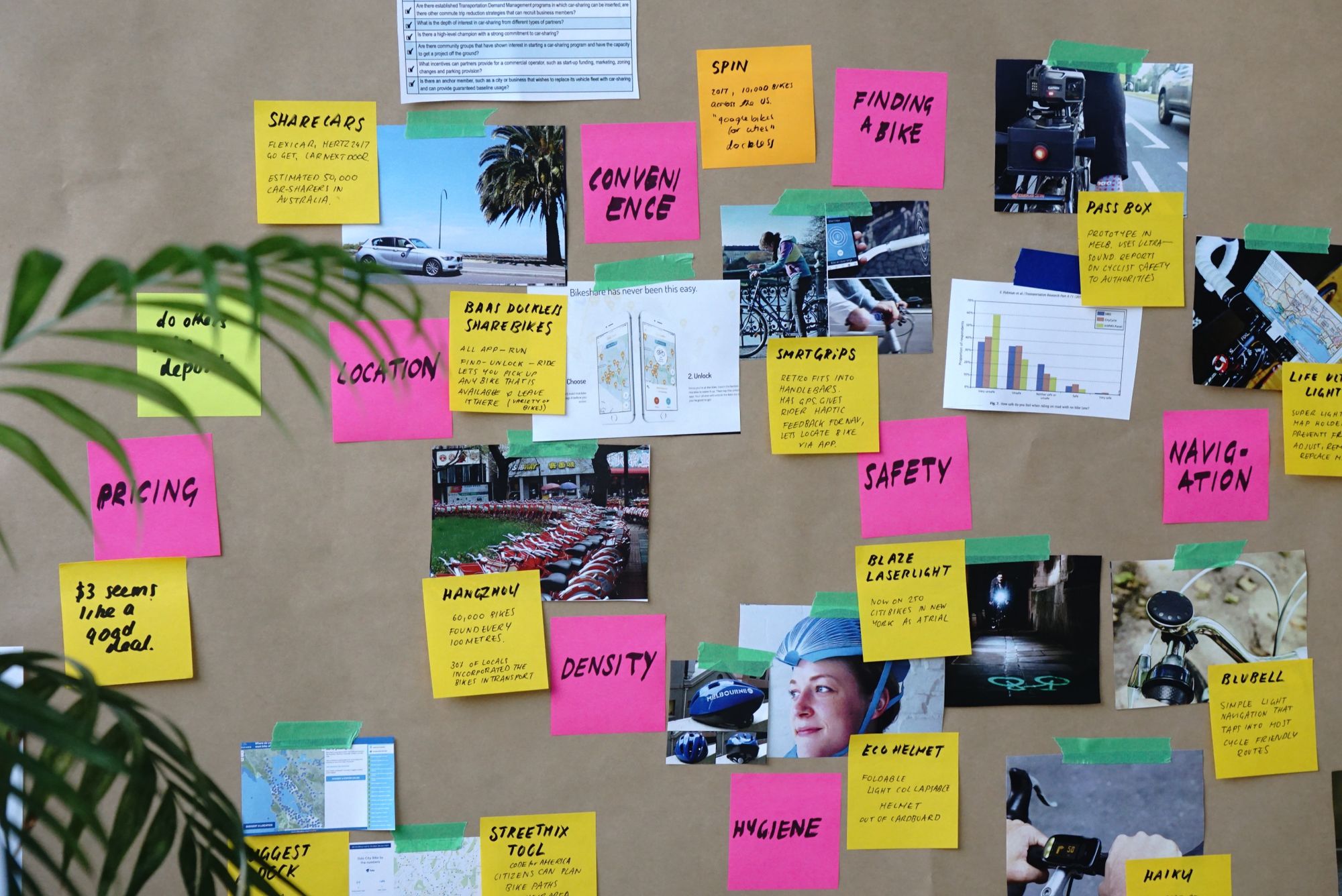 In this article, we shall learn about the important Labor Law Posters.
Try Deskera for your Business
Sign up for Free Trial Today!
List of Workplace Posters
Fair Labor Standards Act (FLSA)
FLSA establishes record-keeping, overtime pay, minimum wages, and child labor standards for the private sector and government laborers. The FLSA is directed and upheld by the Wage and Hour Division.
This sheet is intended for any individual who is covered under the FLSA's minimum wage rules. It permits everybody to handily figure out the current compensation, rules on overtime pay and tips, and how the minimum wage permitted by law is implemented.
Occupational Safety and Health (OSH) Act
Requires employers to follow occupational safety and health standards given by the Occupational Safety and Health Administration (OSHA) and to furnish workers with a workplace that is free from recognized hazards that are causing or liable to cause death or serious physical harm. The OSH Act is directed and implemented by OSHA.
This notice breaks down all the protections employees get under the Occupational Safety and Health Act (OSHA). Assuming you live somewhere with a state-specific OSHA plan, you might need to post that version all things considered. You'll likewise need to ensure the poster is no less than 8½ by 14 inches and printed in 10-point text font.
If you have at least 50 workers, this poster is singing your name. Basically, it makes sense of the FMLA parental leave rules for both employees and employers. It likewise outlines who is qualified for coverage, what they ought to get, how individuals can demand leave, and how employers ought to agree.
Gives an entitlement of as long as 12 weeks of job-protected, unpaid leave during any 12-month period to eligible, covered employees for the accompanying reasons:
1) birth and care of the eligible employee's child, or placement for adoption or foster care of a child with the worker;
2) care of a close relative (spouse, kid, parent) who has a genuine medical issue; or
3) when the worker can't work because of their own serious health condition. The FMLA is regulated and authorized by the Wage and Hour Division.
Migrant and Seasonal Agriculture Worker Protection Act (MSPA)
Requires farm labor contractors, agricultural employers, and agricultural associations who hire, request, recruit, utilize, furnish, transport, or house agricultural laborers, as well as suppliers of migrant housing, to meet specific minimum prerequisites in their dealings with migrant and seasonal agricultural workers. The MSPA is managed and authorized by the Wage and Hour Division.
Employee Polygraph Protection Act (EPPA)
Prohibits most private businesses from utilizing lie detector tests, either for pre-work screening or throughout work. The EPPA is controlled and authorized by the Wage and Hour Division.
Executive Order 11246 (Equal Employment Opportunity)
Prohibits specific Federal contractors and subcontractors from discriminating in employment decisions based on race, color, religion, sex, sexual orientation, gender identity, or national origin.
This E.O. applies to Federal workers for hire and subcontractors and to Federally assisted development project workers and subcontractors, who do more than $10,000 in government business in one year.
Executive Order 11246 is controlled and implemented by the Office of Federal Contract Compliance Programs. This poster reminds everybody that individuals ought not to be dealt with distinctively as a result of what their identity is.
It's given by the Equal Employment Opportunity Commission, and it illuminates all of the workplace discrimination laws that defend individuals at work. It additionally remembers data for employees on how to report discrimination.
Furthermore, Executive Order 11246 denies government project workers and subcontractors from, under particular conditions, taking adverse employment actions against candidates and workers for getting some information about, examining, or sharing data about their compensation or the compensation of their associates.
The Executive Order additionally requires covered government workers for hire to make an affirmative action to ensure that equal opportunity is given in all parts of the business.
Davis-Bacon and Related Acts (DBRA)
Requires that all contractors for hire and subcontractors performing work on government or District of Columbia development contracts in the excess of $2,000, or on federally assisted agreements, pay their workers and mechanics not less than the prevailing wage rates and fringe advantages. The DBRA is controlled and implemented by the Wage and Hour Division.
Employee Rights Under the National Labor Relations Act
Does anybody in your group belong to a union? If this is true, you'll need to get your hands on this poster immediately. The notice spreads out your group's rights as union members and makes sense of how employers and associations need to follow the law.
McNamara-O'Hara Service Contract Act (SCA)
Requires project workers and subcontractors performing services on government or District of Columbia contracts more than $2,500 to pay service representatives in different classes something like the pay rates and fringe advantages tracked down winning in the territory or the rates including prospective increases contained in predecessor contractor's collective bargaining agreement.
The wage and hour necessities of the SCA are regulated and upheld by the Wage and Hour Division.
Walsh-Healey Public Contracts Act (PCA)
Requires covered project workers to pay representatives on government supply contracts at least the federal minimum wage permitted by law for all hours worked and time and one-half their regular rate of pay for the entire hours worked more than 40 in a week's worth of work.
The pay and hour necessities of the PCA are managed and implemented by the Wage and Hour Division.
The Uniformed Services Employment and Reemployment Rights Act (USERRA)
Requires employers to give workers notice of their rights, advantages, and obligations under USERRA. Businesses might give the expected notice by distributing it or posting it where worker takes note. USERRA is regulated by the Veterans' Employment and Training Service (VETS).
This poster safeguards individuals who find employment elsewhere to join the military or the National Disaster Medical System. It makes sense of what they're entitled to receive after or before leaving, alongside where to go for help. You don't need to post this anyplace as long as you deliver the sheet to every worker by email, mail, or face to face.
Employee Rights for Workers With Disabilities Paid at Special Minimum Wages
If you hire anybody with a disability who earns a special minimum wage, you'll have to add one more form of the FLSA poster to your set. It gives a recap of the overtime and tipping regulations, alongside a rundown of people's rights.
The most effective method to Know whether You Really Need a New Labor Law Poster
The primary thing to remember is that you don't have to get new posters since it's another year. You possibly need to replace labor law posters when regulations change.
Assuming you're uncertain when labor law notices you need to post were the last changed, check with the US Department of Labor and your state work office to see whether there have been any changes in required postings. You can likewise search the web for the expression "recent labor law poster updates."
This search will show you various sites that post a list of the most selling posters. Remember that the vast majority of those sites will likewise be selling posters.
Who Must Post: Every private, federal, state, and local government employer utilizing any worker subject to the Fair Labor Standards Act, 29 USC 211, 29 CFR 516.4 posting of takes notices.
References/Penalty: No penalties or citations for failure to post.
Other Information: Any business of workers to whom sec. 7 of the Fair Labor Standards Act doesn't make a difference might adjust or alter the poster legibly to show that the overtime provisions don't have any application.
How Much Do Laminated Labor Law Posters Cost?
Assuming you are purchasing labor law posters from a business organization, you ought to have the option to get a single poster that joins state and government regulations on one poster or a two-poster set for somewhere in the range of $30 and $40 in the event that you search the Internet.
Some might be available at a lower cost, as well, yet probably won't be laminated. Assuming you add on an update service or get them through any organization, for example, a payroll service that includes the cost of the posters to your monthly bill and afterward consequently sends you new banners on a case by case basis, you might pay closer to $90 to $100 per poster.
In the event that you are a huge organization and ordering an amount of at least 10 posters, for example, you might have the option to get discounts on your buy. A few organizations list quantity prices on their sites. Others will possibly quote you a discounted price if you call.
Regular Posting Updates
A few postings do change every year as expected. For instance, many minimum wages rates change on a yearly schedule or in light of changes to the Consumer Price Index (CPI). Be that as it may, a few postings change less regularly, or not at all.
So in the event that you're searching for compliance certainty, and you would rather not overspend on posters, you might need to consider outsourcing your program to a labor law poster vendor.
Like that, your areas automatically get replacement posters assuming there have been changes to the required postings. Regardless of whether a similar posting changes two times or multiple times in a year, your locations are covered.
If you have a yearly financial budget allotted for the purchase of labor law posters, consider whether you need to spend it on the uncertainty of "buying posters to be protected," or allowing an external merchant to assist with dealing with your compliance efforts.
How can I ensure my employees are educated regarding their rights?
Your laborers need to be aware of their workplace rights. You have the responsibility to tell your laborers about their rights by giving notices and additionally posting them in the workplace. The U.S. Division of Labor gives free electronic copies of every single required notice and poster, and many are available in various dialects. You don't need to pay for Labor Department posters.
You can find the accompanying ways to find out about required workplace posters:
Utilize the elaws FirstStep Poster Advisor to figure out which posters you're expected to display. In the wake of posing a couple of questions about the size and nature of your business, the Advisor will furnish you with a rundown of required posters and allow you to download and print them.
Assuming that you definitely know which posters you should show, visit the Labor Department's central Workplace Posters web-page.
Find solutions to frequently asked questions about the posters.
It is essential to take note that not all businesses are covered by all regulations controlled by the Labor Department and may not be expected to display specific posters. For instance, a few private ventures aren't covered by the Family and Medical Leave Act (FMLA) and aren't expected to display their associated poster since it applies just to managers with a specific number of employees inside a specific region.
If it's not too much trouble, note that these resources just address Federal poster prerequisites from the Labor Department. A few states likewise have their own workplace poster requirements. For data on these necessities, kindly contact your individual state Labor Office.
When to Buy the Posters?
In 2020, there were more than 310 mandatory posting updates, proceeding with an upward trend over the last several years.
Let's imagine you need to be certain beyond a shadow of a doubt that your organization has the latest workplace labor law posters. Does purchasing each poster every year guarantee compliance? No, and here's the reason:
Not every posting change happens on Jan. 1 every year
Government offices regularly issue postings later than the effective date of new regulations
That implies when you purchase your fresh out of plastic new posters, it's possible the very next week from now one of the expected postings could change. You just bought a non-compliant poster to proudly display for 51 weeks until you order again. You need to review your areas and cross-reference your current posters with any updates that might have occurred.
How to ensure whether Posters are Up to Date?
The most effective way to let know if your posters are up to date is to review your current posters. To perform a review, you might have to cross-reference the print date on your posters with a rundown given by poster suppliers. Notwithstanding, that can be a confusing and tedious process.
Many labor law poster suppliers have gone to utilizing QR codes. By basically checking the QR code on the poster with your smartphone, you can tell in a split second in the event that a poster is compliant or not.
How Many Labor Law Posters should you Display in Each of your Company Locations?
Organizations big and small need to post labor law posters for their workers. Nonetheless, to reach all workers, bigger organizations frequently need to post labor law posters in various areas of each building.
This adds one more testing layer of labor law compliance and leaves many organizations inquiring, "The number of labor law posters do I really need?" One set may not be sufficient.
As a rule, all labor law posters should be shown in a prominent area, which is any common area where the greater part of your workers visits every day, for example, a lunchroom or kitchen.
In this manner, assuming you have different buildings or floors, and everything your workers don't visit a central location consistently, you are expected to show the posters in each building, on each floor, and so on, as indicated by your arrangement.
Remember about remote workers, as well. Despite the fact that they may not work in a corporate office space, organizations actually need to furnish remote employees with current labor law posters.
The following are a couple of ways you can connect with your remote workers:
Send them a bunch of labor law posters
Remember the most recent labor law posters for your intranet. Look at the GovDocs Intranet Poster Program to see how online access to current labor law postings can be joined into your organization's intranet.
In synopsis, making labor law posters accessible to all workers is an incredible investment to keep up with compliance and ensure workers know about their rights and company policies.
Imagine a scenario in which there's a contractor or sub-contractor? Do you actually require compliance posters? In the event that you have somewhere at least one paid labor law posters are required to post.
Each organization with contracts with a national government entity, no matter what its area, should post labor law posters connected with serving as a federal contractor for hire in addition to certain federal labor law posters.
Posters according to the workplace
Employers are expected to have posters prominently posted at each organizational facility. Required posters should be displayed so they are effectively audience to the target group, as per the DOL. There are additionally a few posters that should be visible to applicants.
Because of the enormous number of employees working remotely in 2020, the DOL gave Field Assistance Bulletin 2020-7, tending to when the DOL will consider electronic posting by managers by means of email or a web or intranet site to fulfill the business' prerequisite to give worker with required notices under a variety of federal labor laws.
Already, employers were left to speculate about how to consent to post necessities for representatives who worked completely remote. The new announcement gives welcome guidance on electronic postings.
On the off chance that all workers work on-site, managers should keep on showing the posters in the actual work area. Assuming there is a hybrid of on-site and remote workers, employers should keep on displaying the posters in the actual work area and are urged to likewise post the notification electronically.
Assuming the labor force is completely remote, businesses can fulfill the posting prerequisites by delivering the posters electronically in the event that three conditions are met:
1. All of the business' employees only work remotely.
2. All workers usually get data from the business through electronic means.
3. All workers have promptly available access to the electronic posting consistently.
Likewise, the DOL release shows that "on the off chance that the business has not taken more time to inform workers regarding where and how to get to the notification electronically, WHD won't consider the business to have agreed with the posting prerequisite."
For notification, for example, the Service Contract Act is a one-time notice prerequisite and not a constant posting obligation; managers might utilize email to distribute the notification to remote employees assuming the workers usually get messages from the business.
Posting the correct way
Here are a few general subtleties and prerequisites while following posting necessities:
Ensure every one of your posters is huge enough for individuals to read. There aren't explicit size limitations for most posters, with the exception of the OSHA one.
DOL notices are required on the off chance that you have at least one employee on staff.
Track down a focal area for showing all your workplace notices. Common areas, break rooms, and parlors are generally incredible spots to include a little labor law love.
You can either print every poster yourself, request free copies from the DOL site.
Your posters can hang out for some time. In any case, they are updated every now and again, so stay up-to-date on changes to both state and government posters.
In the event that certain individuals in your group don't communicate in English as their first language, make certain to arrange an order a version of each poster in whatever language you really want.
How Deskera Can help You?
Deskera People provides all the employee's essential information at a glance with the employee grid. With sorting options embedded in each column of the grid, it is easier to get the information you want.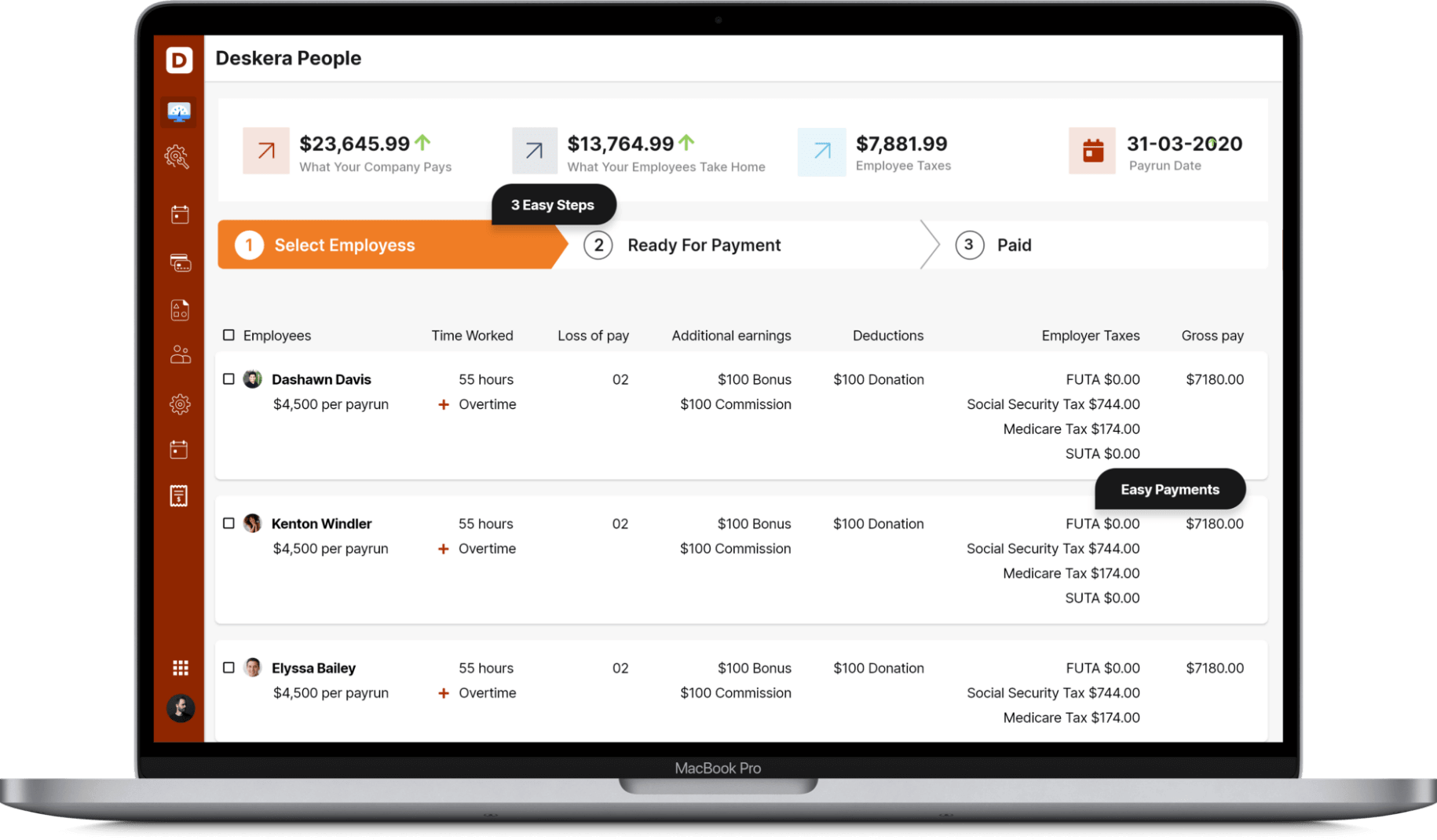 Try Deskera for your Business
Sign up for Free Trial Today!
Key takeaways
On the off chance that you maintain a business and have employees, there are a large number of government and state labor law posters you're expected to post where workers can see them every day. These are regularly called labor law posters, compliance posters, or workplace posters.
A portion of the rules and guidelines implemented by the U.S. Division of Labor (DOL) expects that notification is given to employees and additionally posted in the workplace. DOL gives free electronic copies of the necessary posters and a portion of the posters are accessible in dialects other than English.
The central government has a service called Elaws - First Step Poster Advisor that can assist your organization with figuring out which federal labor law posters you are expected to show. Many states likewise have pages on their state labor department site that can assist you with distinguishing which state posters you need to display.

Related articles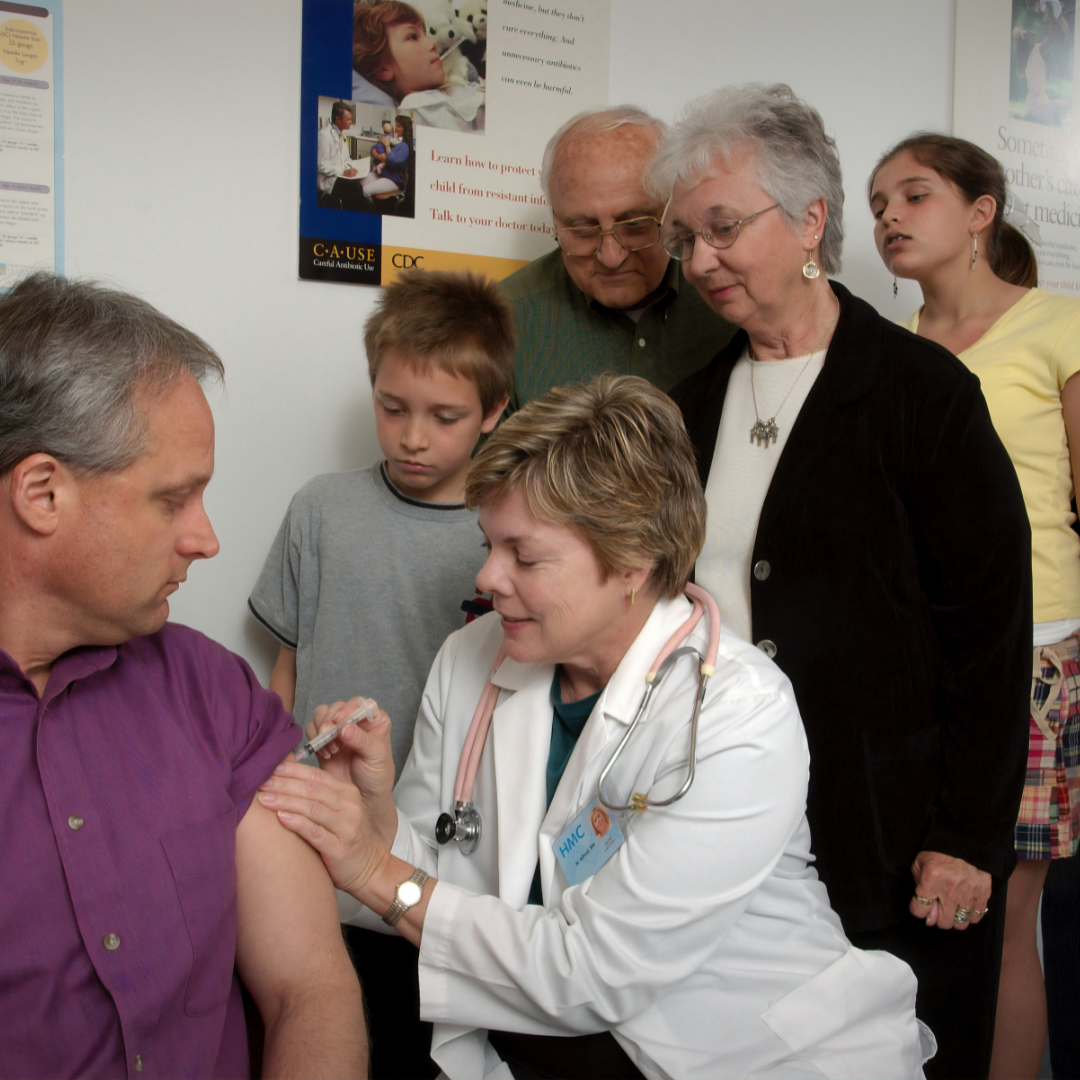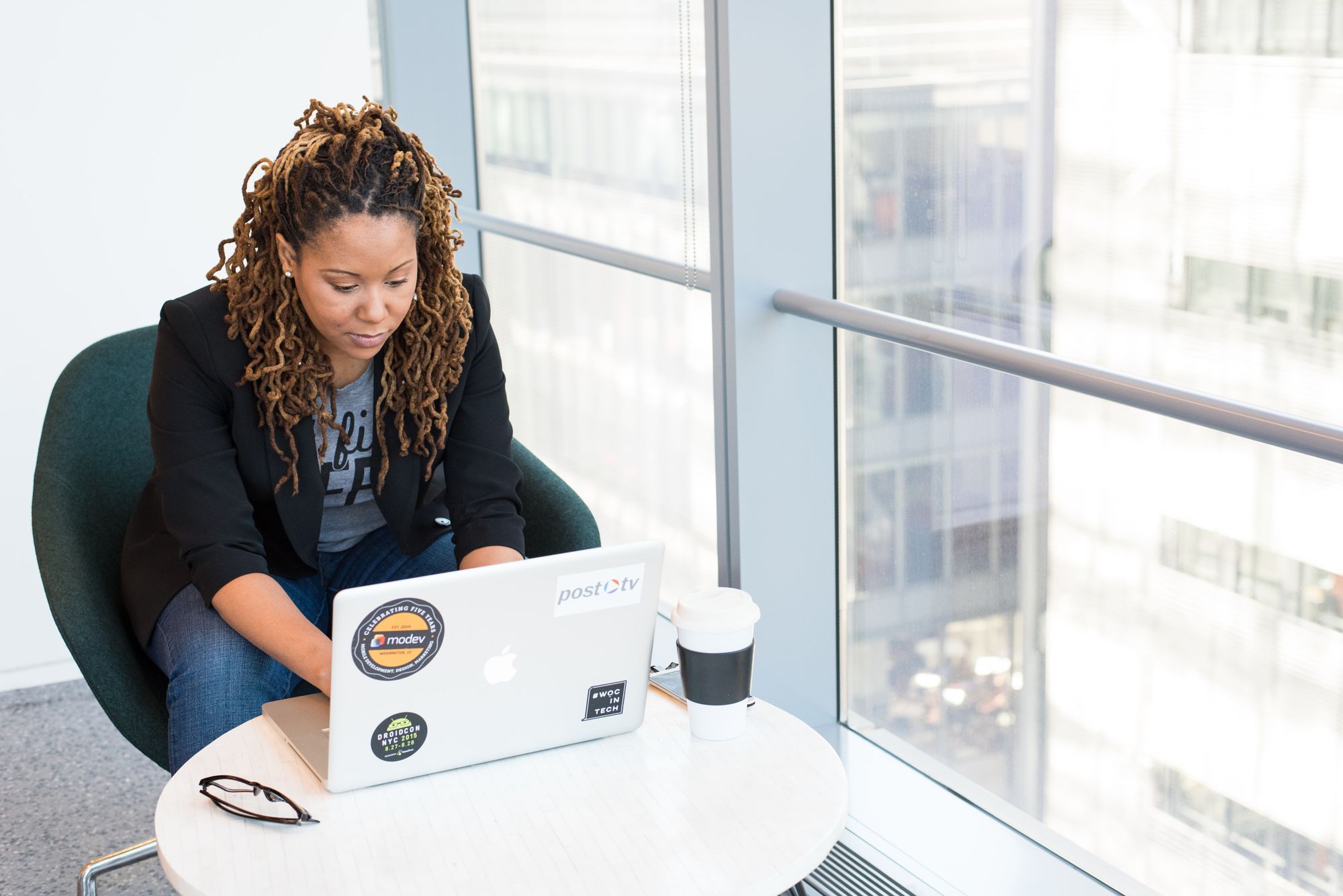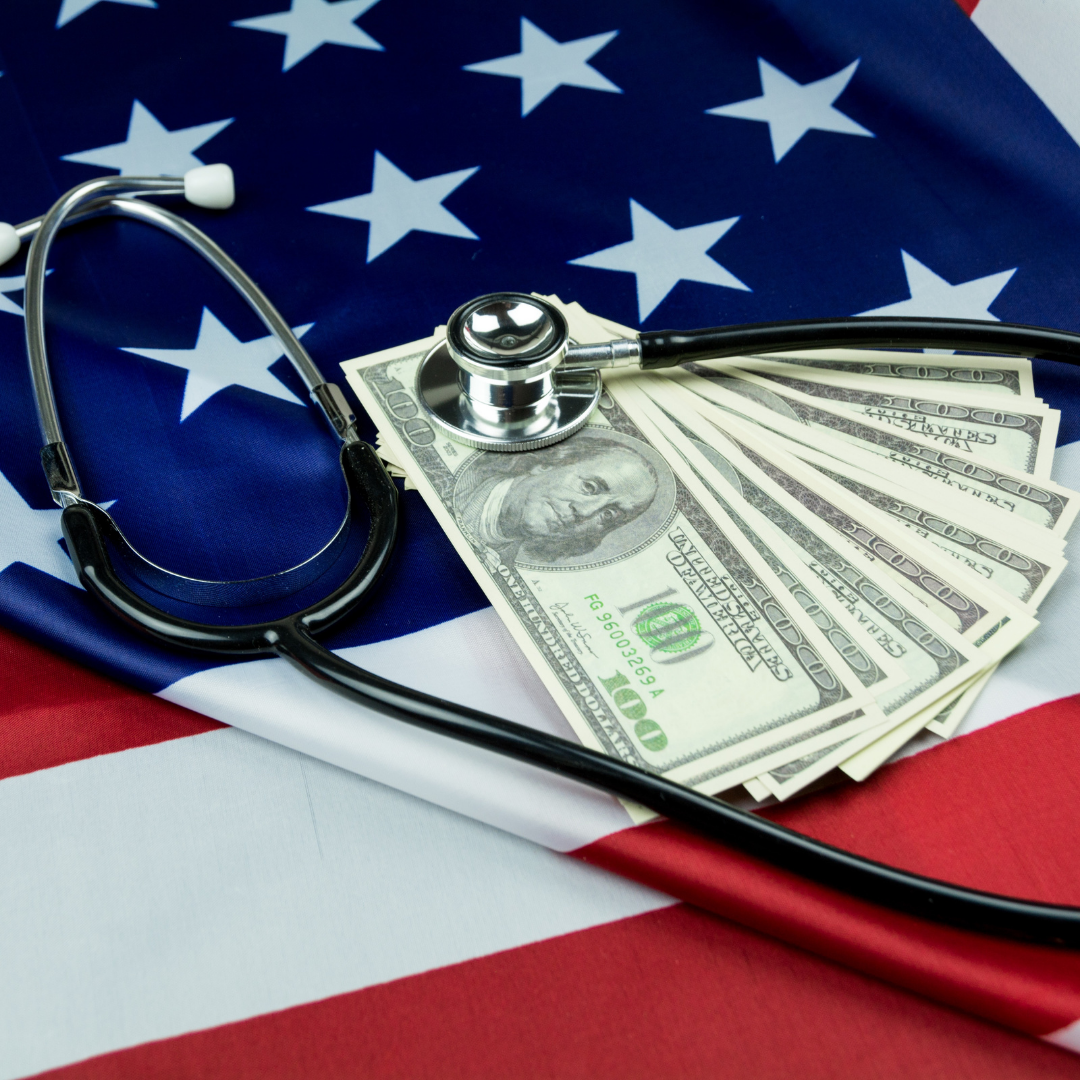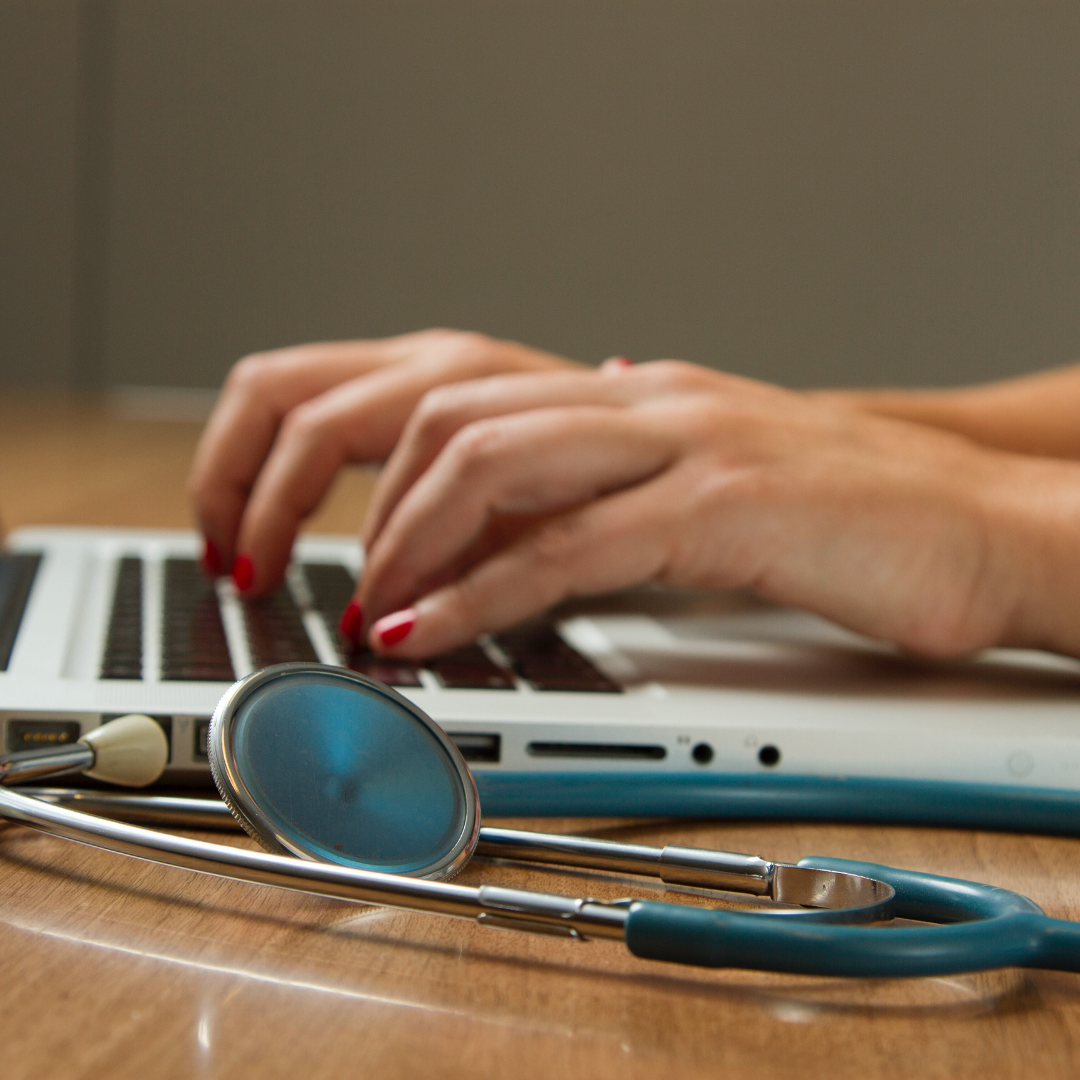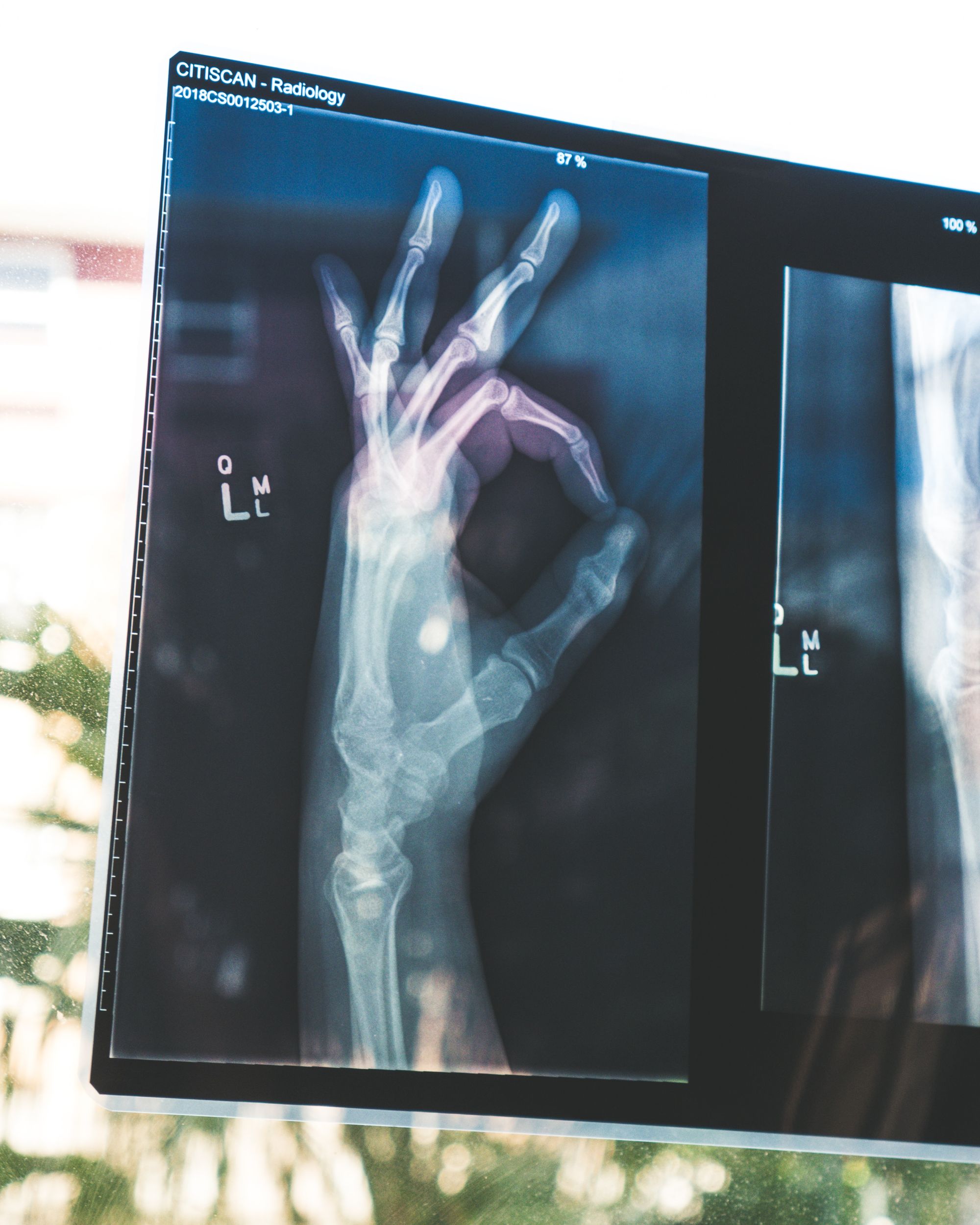 ---
---