The only thing worse than starting something and failing… is not starting something – Seth Godin
Hey there, running a business begins with the idea of running a business. You have been doing a great job with it. But most times, having an idea is not all that a business needs. Financial aid or a grant plays a marvelous role when you are starting a business or are already running one.
The world was hit by Covid - 19 pandemic in 2020 and the business world has never been the same since. Small and medium businesses are the ones to be hit most by the pandemic. The businesses still had to pay utility bills, rents, salaries, taxes, and whatnot. Income was negligib but money was going out.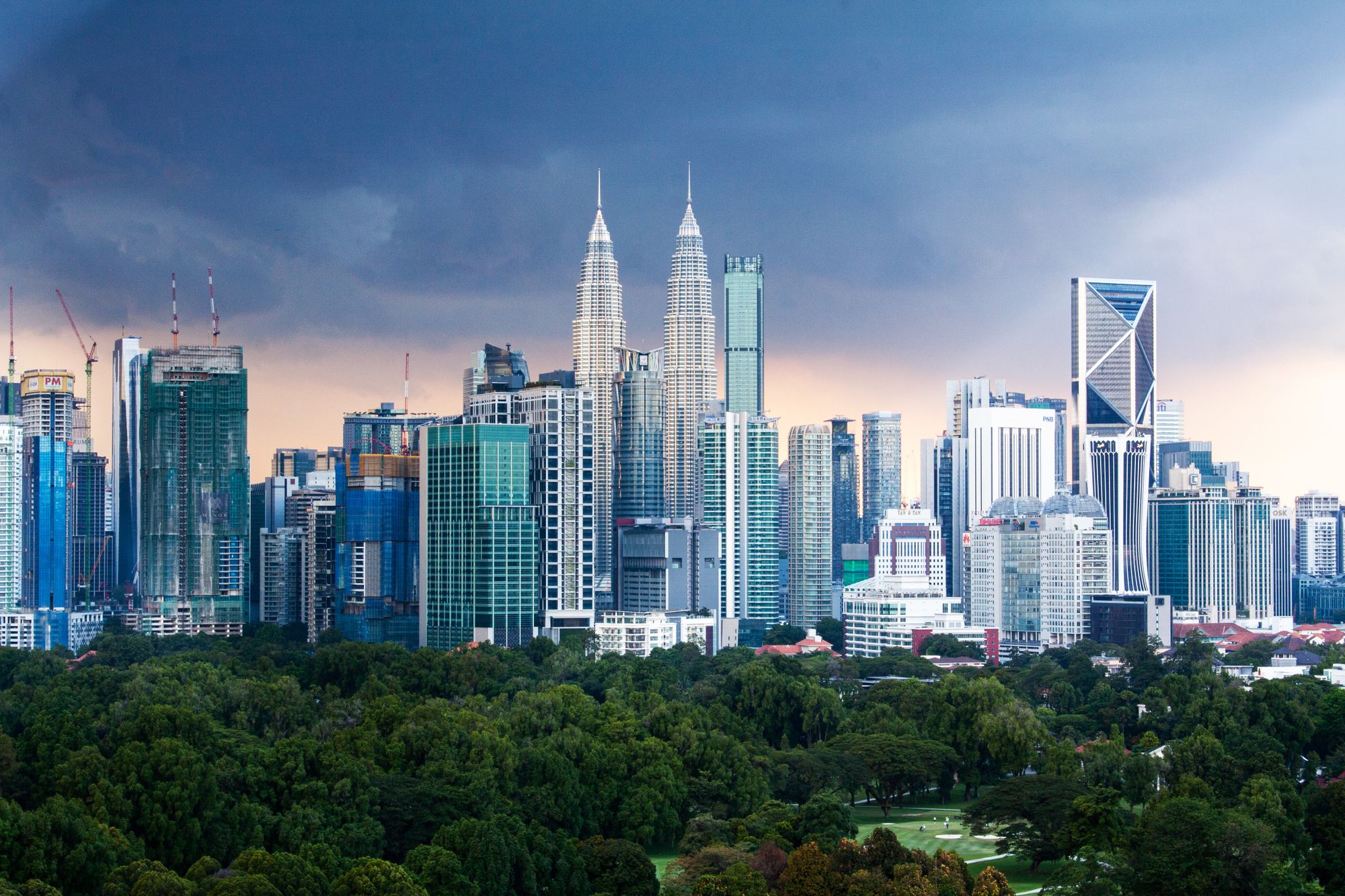 If you are a small business or a medium-size business owner or are willing to be one, here is some great news for you. The Malaysian government has launched a lot of financial aids and grants in 2021 specifically to help small and medium businesses. These grants and financial aids can be a lifesaver for your businesses. It can also give a massive boost to the growth of your enterprise.
Don't worry, you won't have to work very hard to find out these grants and then research if they are useful to you or not. We have done all that for you. Now sit back, relax, and read on to know what all Malaysia government grants have to offer for your business.
What will you read in this article
15 Government Grants for Businesses in Malaysia
PERMAI Special Prihatin Grant (GKP)
Targeted Loan Repayment Assistance (TRA)
Wage Subsidy Programme (WSP 3.0)
SME Digitisation Grant
MARA Business Payment Rescheduling
Boosting Online Businesses
Electricity Bill Support
PEMERKASA's Additional Employment Incentives
Penjana Kerjaya 2.0
Indian Community Entrepreneur Development Scheme (SPUMI)
Incentivising Women Entrepreneurs
Supporting New Startup Launches
Safe@Work Initiative
Working Capital Guarantee Scheme (SJMK)
Key Highlights of Government Grants to help Small Businesses in Malaysia?
Initiatives to contain COVID-19
EPF initiatives
Tax exemption and tax rate reduction
Wage subsidies
Creating more job opportunities
Enhanced loan repayment assistance
Incentives to boost consumption of local products
Assistance for Women entrepreneurs
Improved financial aid for digitizing businesses
Better access to financial aid
List of 14 Malaysia Government Grants for Your Small and Medium Businesses
1. PERMAI Special Prihatin Grant (GKP)
Motive – Special Prihatin Grant is a grant for micro, small, and medium businesses. The grant is precisely initiated to financially aid and help these enterprises to grow.
What's the story – Special Prihatin Grant was first announced in 2020 for micro, small, and medium businesses. In 2021, the government of Malaysia announced Special Prihatin Grant 3.0 or GKP 3.0. It helps the business that already had GKP 1.0 or 2.0 or are beginning new businesses.
The government of Malaysia announced GKP 4.0 in June before closing applications for GKP 3.0 in July. The applicants of GKP 4.0 will be allotted the grant in September.
Other than the grant amount the recipients of GKP 1.0, 2.0, and 3.0 also received RM500 in addition in July.
If you are a registered micro, small, or medium enterprise under MCO you can receive – RM 1,000
If you are a registered micro, small, or medium enterprise you can receive RM 500.
The government of Malaysia is expecting to help 1 million businesses with the grant.
Eligibility - Micro, small, and medium businesses who have registered for GKP 1.0, 2.0, and 3.0 or micro, small, and medium businesses.
2. Targeted Loan Repayment Assistance (TRA)
Motive – Targeted Loan Repayment Assistance is to give SMEs 6 more months to clear off their debts after hitting by the pandemic.
What's the story – The government of Malaysia launched the Targeted Loan Repayment Assistance (TRA) program to help out all the Micro, Small, and Medium businesses that have been hit by the pandemic. TRA can also be used by individuals, solopreneurs, and SMEs.
If the loan is up to RM 150,000, the loan bearer can opt to pay it in 3 installments in three months. Or the loan bearer can extend the payment time to 6 months with a monthly installment cut down to 50%.
The application for Targeted Loan Repayment Assistance is easily accepted. It is to be submitted to the bank that issued the loan. A business does not have to worry about maintaining bank connections for it.
Eligibility – All freelancers, solopreneurs, micro, small, and medium businesses.
3. Wage Subsidy Programme (WSP 3.0)
Motive - Wage Subsidy Programme (WSP 3.0) is a financial aid to help micro, small, and medium business registered with MCO with paying salaries and wages.
What's the story – Pandemic had hit all kinds of businesses. No or very less income was made as the world was locked inside their homes. For this reason, businesses were forced to fire their employees or cut their payouts.
To help businesses  with payouts, the government of Malaysia introduced Wage Subsidy Programme for all businesses. With the program, every business will be liable for a subsidy of RM 600 per employee.
The business will only be able to make claims for employees with a salary of more than or equal to RM 4,000 a month. A business is only liable to claim for not more than 500 employees.
If you are a business owner with a similar issue, this is a great program for you and your employees to benefit from.
Eligibility – Any business and enterprise.
4. SME Digitisation Grant
Motive – SME Digitisation Grant is initiated by the Malaysian government to promote and help SMEs digitizing their businesses.
What's the story – This is old news that the world's business is changing. Digitized business is the new way to operate a business. It is time you digitize your business and take it online too. To help all the micro, small, and medium businesses with going online, this government grant was introduced.
The grant provides RM 5,000 to SMEs that have the potential to digitize their businesses. An SME can apply for up to 3 different digitization programs. The claims can only be made once for each service by any SME.
The government of Malaysia will close the program on 17th February or when the grant has been claimed by 100,000 SMEs. Which Ever happens first will mark the end of the grant.
This is a terrific opportunity for small and medium businesses to use the grant and increase their online presence. Take action and apply for the grant.
Eligibility – All micro, small, and medium businesses willing to digitize their business.
5. MARA Business Payment Rescheduling
Motive – This program aims at granting more time to businesses that had taken loans under MARA Business Payment Rescheduling.
What's the story – In order to financially aid businesses, and individuals, the government of Malaysia had granted loans to a lot of SMEs and individuals.
Due to MCO and floods a lot of businesses have suffered low or no income, and in many cases, huge losses. MARA Business Payment Rescheduling is an aid that provides a grace period of 3 months to all the loan bearers for repayment.
This program can be leveraged into 4 categories.
The National Higher Education Fund Corporation (PTPTN),
Public Service Department's all federal education loans (PSD),
Majlis Amanah Rakyat (Mara) loans for education,
Loans under the Skills Development Fund Corporation (PTPK)
Eligibility – Individuals and businesses under MARA.
6. Boosting Online Businesses
Motive – Boosting Online Business grants are initiated by the government to push SMEs to go online and use online payment methods. This in turn will increase the reach of SMEs and will bring more business.
What's the story – With the hit of the pandemic the dynamics of the market have changed. The size of the target audience has shrunk and the customers can be found more on online portals. In such cases, the survival of offline SMEs has become scarce.
With the initiation of Boosting Online Business Grant, the Malaysian government targets to bring SMEs online. The government also wishes to promote the online transaction method in business by SMEs. With SMEs coming online, the business will receive a boost in reach of the number of customers. This will bring an increase in the net income of the business.
The grant will help all the SMEs and individuals whether they are registered as a business or not. Along with the grant, the beneficiaries receive training for onboarding e-commerce and e-payment. It also offers training for and sales support and seller subsidy.
Eligibility – E-commerce sellers, micro, small, and medium businesses, and individuals.
7. Electricity Bill Support
Motive – Electricity Bill Support is a utility and financial support grant for businesses highly affected by MCO.
What's the story – MCO has affected a lot of business. While some businesses took the alternative way to the show running by going online, not all the businesses could do it. Sectors like theme parks, water parks, movie theaters, tour agencies, and a few more were completely nonoperative. This group of 6 sectors is entitled to receive a 10% discount.
The businesses that were benefited from Economic Stimulus Package in 2020 with 15% off are automatically eligible for the 10% discount.
This is not an elongated or complicated process and is benefiting a lot of businesses owners and individuals.
Eligibility – All the businesses and individuals who are TNB users can leverage this grant.
8. PEMERKASA's Additional Employment Incentives
Motive – PEMERKASA's Additional Employment Incentives provides financial help to businesses hiring people on temporary terms for gigs.
What's the story – In a recent couple of years, the economy has been hit with unforeseen conditions. Workspaces and culture changed. Millions of people lost their job and millions started working for gigs as temporary workers and freelancers.
To ensure an increase in employment opportunities, the government of Malaysia introduced a grant called PEMERKASA's Additional Employment Incentives.
Under this program, both the gig workers and business owners can receive benefits.
Government is targeting to get 60,000 people temporary employment for 6 months at RM600.
The businesses owners hiring gig workers will receive a subsidy of RM200 each month for 600 months.
Government has also launched 300+ free courses to help temporary workers and freelancers upskill themselves.
Eligibility – Business owners and individuals that hire temporary workers or freelancers for gigs.
9. Penjana Kerjaya 2.0
Motive – The motive of the Penjana Kerjaya 2.0 is to promote employment for locals and Malaysians.
What's the story – The economy of the entire country has taken a dip as the pandemic hit. As a result, thousands of Malaysians were left unemployed.
To aid and promote employment for locals, the government launched Penjana Kerjaya 2.0. With the program, the government provides grants to employers in order to hire locals and the disabled and to produce better quality jobs.
The grant provides financial aid equal to or up to RM6,000 each month totaling 60% of the amount of the total incentives in addition.
The 60% grant is also provided to foreign employee-oriented companies in order to encourage them to hire more local employees. The amount granted will be RM 6,000 monthly.
40% of this amount has to go towards the salaries and incentives of the employees. The rest 20% of the amount has to be utilized in hiring more local employees.
This is not it. Business owners can also claim an amount of RM 7,000 to establish a training program to help the employees upskill themselves.
Eligibility – All business owners and businesses.
10. Indian Community Entrepreneur Development Scheme (SPUMI)
Motive – Indian Community Entrepreneur Development Scheme as the name suggests, works in order to aid the establishment of businesses of Indian entrepreneurs.
What's the story – Malaysia houses a lot of Indian community members. This government grant was launched to help and support the community members establish their businesses.
The Malaysian government has launched the program for micro, and small, businesses. In the program, an Indian entrepreneur can get any of these two.
RM10,000 - RM50,000 - Small Financing Scheme – To be repaid in 5 years.
RM50,000 - RM100,000 - Medium Financing Scheme – To be repaid in 10 years.
Eligibility – Indian entrepreneurs with micro or small businesses.
11. Incentivizing Women Entrepreneurs
Motive – Incentivizing Women Entrepreneurs is a government grant for self-employed females and female entrepreneurs.
What's the story – Females occupy more than 40% population of the country. A lot of females wish to be entrepreneurs or are self-employed. This grant helps females financially to establish their businesses.
To promote female entrepreneurs' culture, the Malaysian government has sent RM 10 million for the program. This fun will be allocated to several eligible females. Any female entrepreneur can claim up to 70% of finical aid through this program.
Eligibility – Female entrepreneurs
12. Supporting New Startup Launches
Motive – Supporting New Startup Launches is a program launched by the Malaysian government to promote the establishment of startups.
What's the story – Believe it or not, startups are the future. But most startups do not have enough funds to run a high-end venture. At such a time, paying a large amount of sales tax and other taxes can become an obstacle to the growth of the company.
To help startups with the same, the Malaysian government grant launched Supporting New Startup Launches.
If a business has been launched between July 2020 and December 2021, the business can claim a tax rebate. The amount that can be saved goes as high as RM20,000 each year for three consecutive years.
Startups survive on funding. Thus under PEMERKASA, the government has extended the fundraising limits up to RM 20, million. The threshold for indebtedness has been increased to RM50,000 by SMM.
Under the same program, unregistered businesses will be able to raise funds by crowdfunding.
The program offers free business registration to students willing to launch their own startups.
Eligibility – Any business that is recently launched.
13. Safe@Work Initiative
Motive - Safe@Work Initiative is a government grant that aims to make workplaces safer.
What's the story – A lot of accidents happen in a manufacturing unit if the right security is not ensured. With a huge number of people working in manufacturing units, the Malaysian government initiated a grant to ensure safety for all.
The government provides financial aid to manufacturing companies in the form of tax reductions. RM500,000 tax rebates are given to companies to create a safe living space for the employees and to cover the rents of the accommodation.
These companies must have foreign employees living in Malaysia to work for the entitled company.
Eligibility – Manufacturing companies hiring foreigners.
14.Sustainable Development Goals (SDGs) Financing Scheme
Motive – Sustainable Development Goals (SDGs) Financing Scheme targets to motivate businesses to join hands with the government to implement the United Nations 2030 development agenda.
What's the story – United Nations has been working around the world to make life better for millions of people. In Malaysian, the government has joined hands with the UN to accomplish the United Nations 2030 agenda. The agenda involves fair and equal human rights for all in the workplace, using sustainable methods in industries, and a lot more.
To accomplish the goals, the government is calling businesses to work in the direction of meeting a minimum of one of these goals.
The agenda has 17 SDGs to follow. A company working towards any of the SDGs is eligible to claim and receive funding.
Eligibility – Any business working on at least one of the SDGs on the United Nations 2030 agenda.
Key Highlights of Government Grants
Malaysia is a developing country and every country develops as its economy develops. The prime motive for the government here is to motivate and support more and more individuals who aim to be entrepreneurs.
There are ample government grants available for each sector, the allocated budget for these rants to in billions, and the government is waiting to give out the grants to eligible individuals and businesses. All you have to do is take the initiative, apply, and receive the grant to financially aid your business and dreams.
To understand the grants and government ideology better, here are the key highlights of the government grants. The motive of all the grants listed here is to support and financially aid SMEs.
Let's understand the highlights better –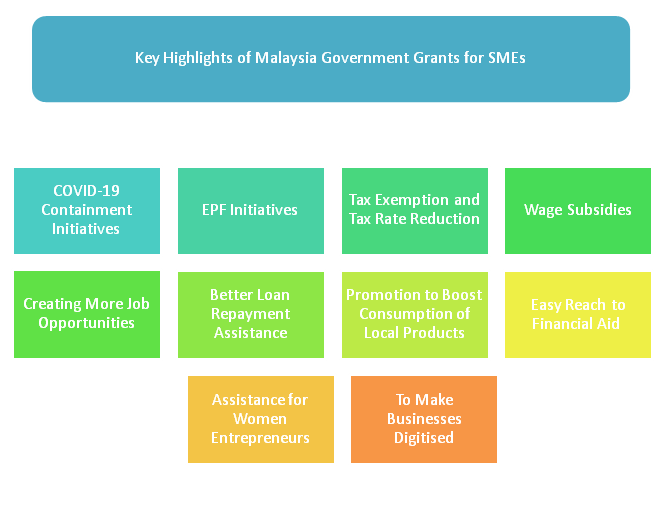 Containment of COVID-19 Initiates
COVID -19 containment has been the primary concern for the Malaysian government since the pandemic began. In the year 2020, the government allocated RM1.8 billion to financially aid a lot of SMEs and individuals. In the year 2021, the government has plans to spend approximately RM1 billion in the same line of action.
A lot of SMEs have already been benefited from grants with over 10 grants initiated under COVID – 19 circumstances.
If you are a business owner, scroll up and look for all the COVID – 19 related grants you can leverage and aid your business.
EPF initiatives
EPF is a great way of saving and collecting financial backups for businesses and individuals. Currently, there are three major EPF initiatives.
Employees get 9% of the contribution for business in their EPF funds.
Employees can also withdraw RM 500 each month (but not more than RM 6,000 a year.)
EPF offers two accounts for each employee. The employee can withdraw from one account but can only use the second account for medical and health insurances, medical bills on serious illness, etc.
Tax exemption and tax rate reduction
Tax eats up a lot out of the net income of a business. A lot of small, micro, and medium businesses have failed to make a real income in the last couple of years. A lot of businesses even had to shut down because of no income and losses. In such a situation paying taxes only builds more pressure on these businesses.
To help SMEs financially government has initiated tax rebate grants. These tax rebates in Malaysia, also known as SST, work in multiple areas and can be claimed by a number of businesses in different sectors. Check out tax exempting and tax reduction schemes in the above list.
Wage Subsidies
As COVID – 19 hit the economy and cash flow in the market, a lot of jobs were lost. With reduced income and no operation in a lot of sectors, the business had to fire employees. Unemployment statistics suddenly hiked and the government decided to take some corrective measures.
The government of Malaysia launched a lot of wage subsidy programs to aid the finances of businesses. With wage subsidies, the business also receives incentives to hire more employees and to improve the quality of wages and jobs.
If your business is struggling or you wish to hire more employees, you can leverage these wage subsidies. A lot of these subsidies target to increase local employment rather than hiring foreign employees.
Creating More Job Opportunities
Along with wage subsidies, government grants are also motivating SMEs and bigger organizations to hire more employees.
Some initiatives specifically provide incentives and subsidies to businesses to hire disabled people and locals rather than foreigners. Some initiatives aim to increase the financial budget of companies to increase the ability of the company to hire more employees by providing.
All the government grants for SMEs target the growth of businesses and employment through those businesses.
Go through all the grants in the above list and look for the ones that can benefit your business.
Better Loan Repayment Assistance
With a huge dip in income, a lot of businesses and individuals were not able to repay the loans on time. With a running business, using loan money is a process to run the show. But with no income made, a lot of businesses and individuals started struggling with repayments of these loans.
The government of Malaysia quickly identified the burden and uninitiated a lot of aids. The government increased the repayment timeline in some loans. In a few, the interest being paid was cut down. And in some, the amount to be paid was cut down into smaller chunks with an increased timeline to lower the burden.
This way, businesses were relieved from the pressure of immediate loan repayment to an extent. The focus then is put more on the growth of the business.
Assistance for Women Entrepreneurs
Breaking the patriarchy, women are coming up with amazing ideas, business plans, and ventures every day. The sheer lack of financial aid should not be the reason for growth on an individual and an idea.
Considering the same and to promote and motivate women entrepreneurs, the government launched financial aids specifically for women.
Government grant launched to support female entrepreneurs provide financial support, easy loan access, free training in some sectors,
To Make Businesses Digitized
The time of locally executing business is gone. The world has become digitized and so should businesses. A pool of customers is present out in the digital world waiting for businesses to come to them.
It is easy for large organizations to go digital. For SMEs going digital can include multiple challenges. Beginning from the understanding operation, arranging cost, arranging skilled employees, etc.
Considering all the obstacles SMEs can face, a few government grants were launched for digitization support.
With one major grant supporting various different verticals of digitization, a business can seek help. Any SME is allowed to claim the grant for up to three digitization processes at once.
Easy reach to financial aid
The prime goal of the Malaysian government to launch grants is to ensure SMEs are able to seek help when required.
The government is working towards boosting the economy up. This is why government grants are placed and launched in order to make them easy to reach by businesses. All the businesses needing financial aid have easy access to these grants. The eligibility of claiming the grants have been kept fair. And when a business is struggling and cannot apply, the government officials assist in applying as well.
In some grants, a business does not even have to be registered to leverage the benefit of a grant.
These are some of the key features government used to design all the grants. Keeping in mind the services that can financially aid SMEs and the entrepreneur culture in the country, the government may launch some more initiatives in the future. But till the time that happens, here are some of the most amazing grants a business can take benefits from.
How can Deskera Help?
Deskera is a complete business solution software provider that will digitize your business in no time. Be it a business in vertical of wholesale digitalization is important and so is manufacturing digitalization.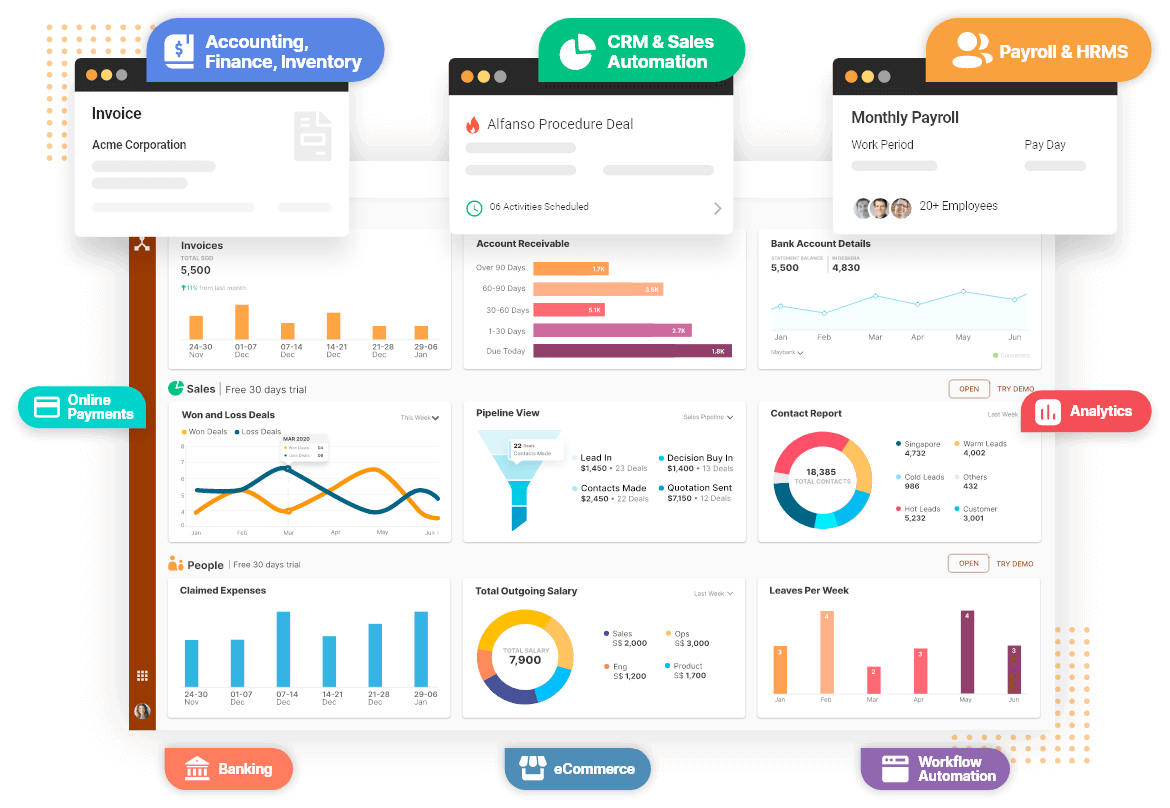 Deskera helps a business in enhancing interaction with the customers. Deskera CRM allows a business to facilitate the operations and actions taken by customers. At the same time, it helps in preparing an email marketing funnel as email marketing remains the best means of marketing.
Deskera software is affordable and ideal for an SME turning digital. It is affordable and does not make a business invest the amount claimed through grants. It acts as a power booster for any SME. From managing account books without a real accountant to helping small businesses in error-free billing processes on online platforms, Deskera covers it all.
It also helps in keeping a check on staff attendance, inventory management process flow, lead management, and a lot more. With Deskera software a business can shoot half of their management troubles and run an error-free business.
Try Deskera Books For Free Today
Sign Up For Free Trial
Points to Remember
The government of Malaysia has launched over 15 grants to financially aid SMIs.
The focus of the government is to take more and more businesses online while increasing job opportunities for locals.
Businesses hit by pandemics or floods can get financial help, subsidy on wages, taxation rebates, and a lot more.
Government grants even include grants especially to digitize business in the country.
There are a lot of grants for SMSs, solopreneurs, and individuals.
Special grants have been initiated for women entrepreneurs to promote female-owned businesses.
The government even offers free courses and training for employees and businesses owners.
Related Article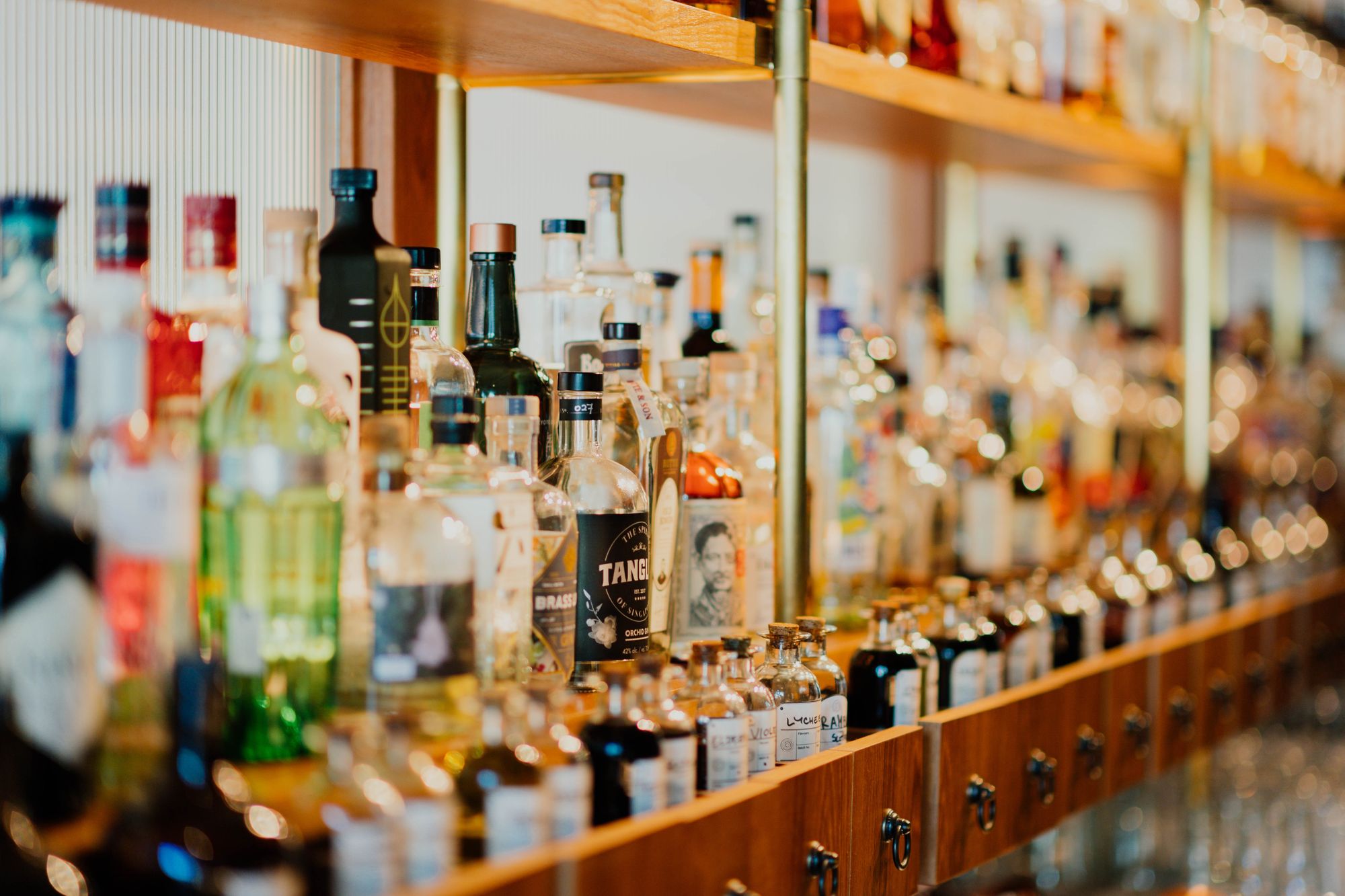 ---
---