Market for food traceability is expected to reach $22,274.1 million by 2025. The food business has been attempting to track food from its farm or sea source to the point of ultimate purchase for at least ten years.
The pursuit of traceability is progressing. The UK and France have passed rules in the last six years that make businesses accountable for human rights violations that take place in their supply chains. The law in France also addresses environmental violations, as does a forthcoming law in Germany that will go into force in 2023.
One of the most essential foundational elements of food safety is traceability. The capacity to track all of a company's products and materials is essential for day-to-day operations as well as crisis management scenarios like product recalls.
Along with increasing prospects for the food industry, globalization of food production and delivery has also led to a rise in processing complexity. Traceability systems have become increasingly important due to rising customer awareness and the complexity of supply networks.
So what is the motivation behind all the debate about food traceability? And why is traceability now seen to be so crucial? In this article, we discuss the importance of food traceability and how to put a system in place for the same. Following are the topics covered:
Streamline your Manufacturing Process with Deskera
Contact Us Today to View a Demo of Deskera MRP
What is Food Traceability?
The capacity to follow a food's production chain from its raw materials, additives, processing, and distribution is known as food traceability. It is a method of fostering accountability and transparency among food and beverage manufacturing facilities, as well as a system for monitoring the quality and safety of food at every stage of production.
The process of tracing food goods and ingredients include recording and connecting the chain of events from manufacture to processing to distribution.
Effective product tracing enables government authorities, food producers, and distributors to quickly identify the source of the product and the potential sites of contamination in the event of a food-borne illness outbreak or poisoning occurrence.
This enables the problematic product to be taken off the market more quickly, decreasing the likelihood of food-borne infections.
The capacity to follow any food through all production, processing, and distribution phases is known as traceability (including importation and at retail).
At any point in the supply chain, traceability should imply that movements can be tracked back one step and forward one step.
For businesses engaged in food processing, traceability should include the capacity to pinpoint the origin of all food inputs, including:
Raw materials
Additives
Other ingredients
Packaging
Food traceability will not only be extremely beneficial to your company, but a good system will also provide you with the means to carry out product recalls with ease. Traceability refers to the capacity to monitor the forward and reverse movement of your goods throughout your food production supply chain.
You will be able to:
Improve inventory management
Be compliant
Maintain a strong brand image by upgrading your food traceability practices
What the Law says:
Retailers, including caterers, are not required to maintain traceability information where they sell to final consumers.
You must have traceability information for your business customers and suppliers (one step back and one step forward). However, where they provide food businesses, all traceability requirements must be followed.
You must have systems and procedures in place that enable you to provide enforcement authorities with traceability information upon request.
You must also label or otherwise identify food placed on the market to enable traceability.
Specific traceability rules apply to seeds that have been sprouted and products with an animal origin.
Stakeholders Involved
Manufacturers- Food products can be traced to help businesses manage emergency recall situations, lower liability, and boost consumer trust in their brand. Additionally, running expenses can be reduced and productivity can be increased with an adequate system that sends accurate, reliable, and comprehensive product information.
Food supply chain- Food traceability helps the supply chain since it increases productivity, boosts cash flow, and lowers waste.
Consumers- Knowing the origins and components of the things they love gives consumers confidence in them. Additionally, it lessens the possibility of purchasing a fake product with your brand name on it.
Public safety- Food traceability decreases food fraud, a risk to the public, as a product anti-counterfeiting measure. Additionally, it enables prompt and effective product recalls, minimizing the danger that contaminated food products pose to the general public's health.
What Are Food Traceability Systems?
Systems for food traceability enable you to keep track of, confirm, and document a product's history and the locations it has travelled within your supply chain. With the capacity to track your perishable stock, food traceability will give you the tools you need to maintain business compliance and carry out product recalls.
The best food traceability systems will make it simple for you to discover details about the ingredients and manufacturing process of your products, as well as the raw materials utilized in a batch or specific ingredient.
Product traceability is also applied in other sectors, including:
Coffee manufacturing
Cosmetic manufacturing
Pharmaceuticals
Serialization
The serialization of food products entails giving each one a special code.
The ability to identify and monitor original products is made simpler by serialization, boosting consumer confidence.
Serialization codes are starting to appear on food packaging in some nations, such South Korea.
This makes it possible for producers, merchants, and customers to quickly trace products from their point of origin all the way through the food supply chain to the point of sale.
In order to lessen the effects of food scandals and to improves customer safety and brand transparency, serialization is expected to increase in the food industry over the next several years.
Aggregation
Aggregation is a crucial component of traceability in the food sector, since it ensures that there is only one reliable source of information along the whole food supply chain.
This is how it goes:
A product is given a serialization code starting with the most fundamental level of packaging (retail packaging).
The serial codes are integrated into a new code label for that packaging as packages are put together in the next level of packing (up to shipping boxes and pallets).
A higher packaging unit is assigned to each individual package, resulting in the so-called parent-child connection.
From the manufacturer to the distributor, every person involved in the food supply chain receives the serialization data from the previous stage and records the receipt of commodities in the system.
Each data aggregation is entered into a database before proceeding to the following supply chain stage.
Key Steps in Developing a Food Traceability System
1. The System
You must be able to track the food and ingredients you buy from suppliers and subsequently give to commercial clients (excluding food supplied to final consumer).
2. Defining Batches of Food‌‌ ‌‌
This can reduce the amount of food that needs to be withheld or recalled and assist ensure strong traceability.
3. Traceability Information
Business name
Business address
Transaction dates
Quantities
Description of foods purchased and sold
4. Record Keeping
You must make sure that your traceability data is available upon request.
Principles of Traceability
It is crucial to identify "Traceability" up front because it can present a challenge or an opportunity for customers, experts, and authorities. For consumers, traceability satisfies:
Their needs for safety in terms of their health and well-being;
What they expect in terms of information.
When it comes to their motivations for purchasing, traceability can provide them with answers about the following:
Medical grounds
Financial reasons (value/rate/quality)
Allergic risks, hazards
Expiration date
Product composition
Ideological reasons (nutritional contribution, health, religion, body image)
Environmental reasons
Geographical origin
Traceability provides the following benefits for those working in the food industry:
Better risk management
Crisis management tools
A means to more clearly define their responsibility limitations
A tool to enable the development of a trusting connection with customers
For the government, traceability is a way to:
Reduce risk
A way to localize and have knowledge in the event of food emergencies.
By maximizing and streamlining the physical flow of goods and information, businesses seek to assure continuity in the traceability chain from the supplier to the ultimate consumer and the other way around.
The foundation for traceability has been developed by a number of organisations and laws in order to handle the challenge. The ISO 8402 (1994) quality standards described traceability as "the capacity to trace history, application, and location of an entity by means of recorded identification."
Why Are Food Traceability Systems Important?
When something goes wrong, traceability enables swift and efficient corrective steps (such as a product recall) to be carried out.
An efficient traceability system can assist in isolating and preventing contaminated items from reaching customers when a potential food safety issue is discovered, whether by a food company or a government agency.
By focusing on the products affected by a food safety issue, food enterprises can minimize business disruption and any potential threats to the public's health.
The ability to trace items is crucial for all food businesses, including retailers and importers.
There are numerous additional significant reasons (and advantages) to implement food traceability in addition to the obvious gains from enhancing your inventory management with a clearer picture of an item's movement.
Setting up food traceability systems for your company is crucial for:
Traceability Food Security
If a product or batch is contaminated and you need to find those goods, having the mechanisms in place will enable you to undertake a food traceability procedure. You can use a system to locate the source of the contamination. You can determine, for instance, whether it occurred as a result of:
A problem with the supplier
A malfunctioning device
An employee handling objects improperly
The goal of food traceability systems is to protect the general public's health and aid producers in preventing or controlling a food-borne illness outbreak.
You may prevent potentially harming the public's health and the financial repercussions of contaminated products reaching the market by putting in place an effective food traceability procedure.
Preventive Measure
Any high-risk processes can be changed in advance to avoid problems with quality or safety thanks to the precise tracings of food production. This involves ensuring that all employees are adequately taught, that line clearances are conducted on a regular basis, and that raw materials are correctly maintained and utilized.
Reducing Corrective Actions
Systems for tracking products in real time assist you in completely avoiding issues.
Recalls are nevertheless frequent in the sector, in the end. In the US, 337 food products were recalled in 2019.
You can quickly stop issues in their tracks if food traceability is implemented. However, using the resources available will make it simple to recall a product if the need arises.
When conducting your product recall, you'll be able to identify the retailers selling your goods and maintain compliance.
Traceability of food in real time
Suppose you need to find a batch because of an unexpected circumstance. You can track batches using batch numbers and food traceability systems.
You may be proactive, find the contaminated items, and take them out of circulation if products do become contaminated.
You may examine your manufacturing procedures to see exactly where any problems are occurring throughout your production line by using food traceability.
And it doesn't have to be all bad; it can just be as easy as assisting you in locating production bottlenecks. Every factory, from those who produce food to those who handcraft toys, needs a method for keeping track of their raw materials.
On help you optimize your procedures right away, we put together the definitive guide to inventory management for manufacturers.
Mapping Value Streams
Value stream mapping benefits from traceability since it tracks how goods move through the production process. Manufacturers gain supply chain visibility thanks to thorough product genealogy data, which paint a much more precise picture of the value stream of their operations.
Complying to regulations
Since governments have laws in place to safeguard consumers and will probably require you to register your firm, a food traceability system can help you comply with regulations. Additionally, you'll need a system in place that provides the following information:
A timeline of product migration
The procedures that the product underwent
The future direction of your items.
These are a few of the explanations for why food producers need to have mechanisms in place for food traceability. You must be aware of the unique difficulties that some systems do offer.
Benefits of food traceability during recall
The food must be "withdrawn" and, if necessary, "recalled" if a food safety event occurs after it has been supplied. When contaminated food has not yet reached the customer, it is removed from the supply chain through a withdrawal process.
Harmful food is removed from the supply chain through a recall, and customers are instructed to take the necessary action, such as returning or discarding the unsafe food.
When a food risk is discovered, it's critical for government agencies and commercial enterprises to be able to pinpoint the source of the risk in order to stop the sale of the impacted products to customers.
Food traceability minimizes business interruption by enabling targeted product recalls and enabling brands to give customers correct information.
Based on a serial number or batch number, it is easy to find the contaminated products during a product recall.
They can also be followed back through the food supply chain using an efficient traceability system to determine where the issue first appeared.
Food traceability is advantageous in the following aspects when it comes to urgent product recalls of foods:
Preparation- Traceability gives organizations a comprehensive picture of the supply chain, which makes it simpler to prepare for a sudden recall.
Response- In the event of a recall, traceability enhances everyone's response because it makes it simpler and quicker to find the recalled goods.
Recovery- Following a product recall, implementing a successful food traceability system boosts consumer confidence and aids in the brand's reputation repair.
Prevention- Traceability makes it simpler to pinpoint the issue's origin and stop it from happening again.
The following are some crucial areas where an ERP or MRP (Material Requirements Planning) system can be helpful in:
Monitor carrying costs
Control production
Evaluate work-in-progress costs
These solutions allow you to quickly view your manufacturing and material expenses. This simplifies your selling price computation in the end.
What Are the Characteristics of a Traceability System?
Being able to follow a product back and forth along the supply chain is essential for an efficient traceability system. The system that a food business has in place entails any protocols for identifying producers, suppliers, customers, and products as well as the records preserved, such as:
A description of the goods or inputs given by the vendors, together with their name, address, and other contact information.
A description of the product that was sent to clients, along with their names, addresses, and other contact information
Transaction or delivery date
Identification of the batch or lot (or other markings)
The volume or quantity of the product delivered or received
Any additional production data that is relevant.
Depending on their scope, these traceability systems may differ. It might be in the form of individual level systems that just collect data from their own supply chain or a multi-stakeholder network that can track across the whole supply chain.
Although this is a lengthy list, it offers the precise actions you need to take to implement traceability solutions that will effectively identify the supply chain's weak spots and enable prompt corrective action. It addresses the significant issues surrounding product recalls, food waste, and food safety.‌‌ ‌‌
Two main components of Traceability
Tracking refers to the location of a certain product unit or batch at a specific point in the production process. It starts at the processing stage and continues through distribution and end-user consumption in a food supply chain, also known as the downstream path.
Tracing, often known as the upstream path, is the documentation of a product's journey from its point of origin to the ultimate consumer.
With the one step back and one step forward method of traceability, a product may be tracked as it moves ahead through the supply chain and can be traced back to determine the chain of custody of the finished product and its raw ingredients.
This will guarantee a clear supply chain from farm to fork and help to assure food safety and efficiency.
To identify the farm, the inputs used, the location of the farm, and the entire product life cycle for a food product, suppliers, consumers, and other ecosystem stakeholders will be able to employ traceability.
What are external and internal traceability?
Farm to fork traceability is only achievable with successful internal and external traceability. Both static and dynamic data, such as the product's changing lot numbers, are present in traceability systems. Static data is the product itself.
An efficient traceability system is attained when the product can be identified, tracked, and traced back to its origin using the information that is supplied. Both regulators' and stakeholders' needs will be met by the ideal balance of this data exchange.
Downstream traceability (tracking)- A business is able to follow a food ingredient from the raw material that it started out as to the finished product thanks to downstream traceability (tracking). The primary purposes of this technology are to control the flow of goods and to optimize the entire production process.
A food product's location in both time and place can be identified by tracing. When items are suspected of having a negative impact on customers' health, they are withdrawn or recalled, and this is when it is utilized most frequently.
Upstream traceability (tracing)- A company can follow a food product's production history all the way back to the source of its components and packaging using upstream traceability (tracing). Ascending traceability, in terms of safety, enables businesses to identify problems that can make products unfit for ingestion.
As a result, food businesses must to be ready to offer all pertinent details regarding the product's shelf life (processing operations, origin of the food, phytosanitary treatments, ingredients, inputs used in production, etc.). The accuracy of claimed characteristics could potentially be verified via tracing (appellations, organic, specific origin, fair trade).
Central Traceability System- Stakeholders play unique responsibilities in national procedures where the authority centrally manages traceability. Stakeholders' duties end when they provide the central system with the traceability information related to their roles. This kind of traceability system for the pharmaceutical business has begun to be implemented in Turkey, Brazil, Russia, and EU nations.
Distributed Traceability System- The authority sets the rule for traceability and motivates the market. In these systems, each stakeholder is responsible for traceability in their area of responsibility.
From time to time, the authority may also set rules for establishing verification services for manufacturers for product verification. Traceability in the U.S. pharmaceutical market is this type of implementation. Blockchain implementations are gaining popularity day by day in distributed systems.
US Food and Drug Administration Regulation
Stakeholders in the food value chain would be required to keep sortable end-to-end electronic records that may be made available upon request within 24 hours during an inquiry into a food-borne outbreak or food recall under a proposed US Food and Drug Administration (FDA) regulation.
According to their reports, 20% to 30% of the food consumed in the US falls inside the categories that would be subject to the legislation.
According to preliminary estimates, this law may have an impact on more than 20,000 farmers, 10,000 manufacturers, close to 20,000 distributors, and more than 350,000 shops and restaurants.
It is the broadest proposed modification to food regulation to be made in decades.
The opportunity to develop a broadly advantageous solution for food systems and security is made possible by the global trend to hold food firms responsible for the provenance of the products they grow, distribute, and sell.
Participants in the sector can strengthen their resilience, which is important in light of the COVID-19 pandemic, by establishing an end-to-end, near-real-time picture of their supply chain.
Additionally, they help lower food waste and enhance public health. 1.6 billion tonnes, or one-third, of the food produced worldwide each year is wasted.
By offering trusted food goods, businesses may boost their earnings, reputation, and customer loyalty while achieving the latest health and sustainability goals.
On the other hand, inaction could be disastrous for a sector of the economy with thin profit margins. Traceability standards might increase food supply chain costs by $700 billion if they are not properly handled. Those who can least afford it, such as small farmers, low-income customers, and society at large, are likely to bear the brunt of this risk.
Together, the food business should focus on these initiatives. As long as their systems are interoperable, the initiative might be headed by a few major corporations, a broad coalition of business stakeholders, or even by various groupings.
All of these strategies call for the industry to collaborate with food regulators to create rules that lower risks and boost value for all chain participants.
What Are the Food Standards Code Requirements?
Food receipt- An establishment that sells food must be able to answer questions about the food it has on the premises and where it originated from in regard to food receipt.
Upon request, a food business must, to the reasonable satisfaction of an authorized officer, provide the following details regarding the food on the premises:
1. The vendor, manufacturer, or packer's name and business address in the country; or, in the case of food imported into the country, the importer's name and business address in the country; and
2. The prescribed name or, in the absence of a prescribed name, an appropriate designation of the food.
This means that a food business cannot accept the food unless it can identify the product's name and the supplier's name.
Food recall- A system that is detailed in a written document must be in place for any food company that deals in the wholesale supply, manufacture, or importation of food. The database should contain records pertaining to:
Production records
The products that are manufactured or supplied
Their volume or quantity
Their batch or lot identification (or other markings)
Their distribution locations
Any other relevant production data.
For the purpose of determining what, how much, and from where a product needs to be recalled, this information should be easily available.
Traceability Requirements Under the Food Standard Code
Primary production and processing standards of the Food Standards Code also include traceability measures. There are specific traceability requirements for:
Seed sprout processors
Seafood businesses
Egg producers and egg processors
Dairy primary production, transport and processing businesses
Poultry processors
The labelling rules also outline the informational requirements for food (for retail and non-retail sale).
The name of the product;
The lot number; and
The supplier's name and address.
Challenges and Opportunities with Food Traceability Systems
Challenges with Using Food Traceability Systems
Although not all systems may face these difficulties, you should be aware of them when searching for food traceability.
Expensive Maintenance Cost
Even more so for small to medium-sized organizations, food traceability can be an expensive technology to adopt into your firm, especially with legacy systems.
Due to the fact that many systems are specifically designed for a business and hosted on an intranet, these expenses also include labor for installation.
This is due to the fact that food traceability needs to be robust and able to handle the complexity of tracing products across your whole supply chain.
Time-consuming and Complicated Data Analysis
For manufacturers with a huge volume of goods and raw materials, data analysis with regard to food traceability is more challenging.
Using food traceability involves a number of difficult challenges, one of which is managing data and analytics.
You'll have to manage additional suppliers and items as your company grows, which could result in an excessive amount of data that needs to be analyzed.
Finding a solution that can assist you in keeping track of your inventory and transforming the data into something easier to understand is crucial when putting food traceability systems into place.
Buying Pattern
According to the most recent projections and trends for consumer spending patterns, consumers:
Are more knowledgeable when making purchases; and
Want to deal with transparent manufacturers.
Previously, you could tap your nose and claim that your formula is a secret. That won't work today, though. Customers want to know everything about your products, from what's inside to where it comes from, whether for their own health, moral convictions, or just for their own piece of mind.
You can provide them with that information if you have a traceability system in place for food.
Strict Legal Compliance
You must abide by the laws of your country as a manufacturer in the food production sector.
Globalization, however, has made it possible to conduct business pretty much everywhere in the globe.
This implies that in addition to following local laws, you also need to abide by state, federal, international, and municipal regulations, some of which may differ from one another.
Making sure your system complies with all the various rules you must adhere to when trading across states or globally is crucial, for this reason.
On the other hand, if the industry does not strategically react to the proposed rule, it might be expensive. There could be a number of negative effects:
Retailers, distributors, and fast-moving consumer goods (FMCG) companies might promote their own ineffective, isolated solutions.
Smaller producers and growers, who often use more sustainable practices, might not be able to efficiently adopt changes, which could result in a more concentrated supplier base, a narrower range of products, and higher input costs.
As the regulation takes effect, there may be a disruption in the availability of products and the stability of prices. Participants in the industry may be more exposed to systemic issues relating to data, privacy, and interoperability with various tracing systems.
Food Fraud Risks and Losses
Consumers everywhere are impacted by the global problem of food fraud. By contaminating food goods and breaching safety and health rules, it jeopardizes their health. The likelihood of food fraud rises when food supply chains get more complicated, for instance by incorporating more components and spanning the supply chains of several different nations.
According to the World Health Organization, consuming tainted food causes 600 million people to become unwell worldwide. Food fraud is a safety concern as well as a financial burden on the global food business, costing it about $50 billion annually.
Common Types of Food Fraud:
Although not every food fraud is the same, it is always a possible health hazard. The most typical types of food fraud include:
Food adulteration- Food adulteration, which is a word used in law to describe when a food product does not adhere to the rules. One type of food adulteration is the addition of a different substance to a food item in order to increase its quantity in raw or prepared form, which degrades the food item's true quality.
These ingredients could be readily available foods or non-food objects. Water, ice, carcasses, or carcasses of animals other than the one intended for consumption are some of the substances used to adulterate meat and meat products.
Adulteration in the context of seafood can refer to species substitution (mislabeling), in which a different species is used in place of the one identified on the product label, or undisclosed processing techniques, in which consumer-unaware treatments like additives, excessive glazing, or short-weighting are used.
Food Misdescription- Food fraud, often referred to as economically motivated adulteration, occurs when food is misrepresented, meaning that the origin, composition, etc. information given to customers is untrue and this misdescription is done with the goal of deceiving the client for financial gain.
Dilution- Combining a liquid substance with a high value with a low value liquid.
Substitution- Changing a high-value ingredient or portion of a product with a lower-value ingredient or portion.
Concealment- Concealing the poor quality of the product's ingredients.
Mislabeling- Printing fraudulent information on packaging to make money.
Unapproved enhancement- Adding unidentified and unreported substances to food products in order to improve their quality characteristics.
Counterfeiting- Counterfeiting is the act of replicating a food product's brand name, packaging design, recipe, manufacturing process, etc. for financial advantage.
Grey market production/theft/diversion- Sale of excessive, unreported goods.
The following are some of the most commonly counterfeited goods:
Seafood- A global problem, seafood fraud involves the substitution of high-priced fish for cheaper alternatives. Escolar, an oily, difficult-to-digest fish that can lead to digestive problems, is sometimes used as a substitute for some forms of tuna. Escolar sales are prohibited in some nations, including Italy and Japan.
Olive oil- fraudulent oil products diluted with inferior or lower quality oil may contain undetectable allergens (for instance, nut oils) or oils that are unfit for human consumption.
Wine- Products made from counterfeit alcohol frequently contain ingredients that pose a serious risk to human health, such as methanol, antifreeze, nail polish remover, and paint stripper.
Milk- A high-protein substance known to cause kidney problems, melamine, has been found to be present in watered-down, subpar milk products.
Honey- Honey that is produced illegally may contain only refined sugar or syrups, or it may be completely made of them. Antibiotics that could be hazardous have also been discovered in adulterated honey.‌‌‌‌
Opportunities with Using Food Traceability Systems
The proposed FDA regulation may boost value generation and have positive social effects for industry players who are willing to restructure their supply chains. The rule could foster development on a number of fronts:
Better supply and demand planning and inventory transparency;
Quicker progress toward sustainability and climate targets, such as lower emissions and less food waste
The ability of customers and market forces to influence supply chains toward increased environmental and social sustainability.
A greater diversity of suppliers and more equal labor practices across supply chains.
In the US, food-borne illnesses cause over 48 million illnesses each year, more than 100,000 hospital admissions, and about 3,000 fatalities. A vast range of goods that have caused outbreaks would be covered by the new FDA regulation, including fruits, vegetables, soft cheeses, peanut butter and other nut butters, the majority of fish and seafood, and eggs sold in their shells.
To ensure prompt identification of possibly tainted food, the law would impose a new set of record-keeping guidelines and obligations.
The "first receiver"—an organization other than a farm—that acquires initial possession of a food item is required to gather and transmit important information about it.
A normal grocery store, for instance, would be responsible for understanding the provenance of each item in hundreds of different goods at the other end of the supply chain. The pharmaceutical business complies with a traceability law comparable to this.
Currently, the FDA merely needs participants to be aware of a food product's immediate source and destination.
These "one-up, one-back" records are frequently kept on spreadsheets and in written form. It may take weeks to trace the full path of an outbreak of a food-borne illness.
What kind of end-to-end traceability would allow the FDA to respond more quickly to pinpoint the outbreaks' origins and prevent romaine or spinach sales disruptions?
One strategy would be for a sizeable retailer, distributor, and FMCG company—or a small group of them—to put up a suggestion for a solution to other players in the market. The fact that these global corporations have the resources and knowledge necessary to design a functional system is a plus. On the other hand, the ensuing strategy would probably favor the firms' own business models, have the drawbacks of one-size-fits-all solutions, and would exclude smaller producers.
Coalition of the Willing
Blockchain and other data-sharing technologies offer a helpful tool but do not offer a comprehensive answer to the traceability problem. Any solution's success hinges on how keen industry participants are to get involved.
The food sector is still fragmented despite the existence of mega-farms, mega-distributors, and mega-retailers.
A sizeable coalition of industry players may collaborate with a standards-setting body, such as the promoter of the barcode standards, the trade association for the food industry, or another impartial party, to develop a more equitable and comprehensive solution.
Any end-to-end project should include as one of its business goals the creation of a sustainable supply chain.
Many goods go through a number of middlemen before arriving at their final location.
Even if the biggest farmers, distributors, and retailers take the initiative, they still need to consider other stakeholders if they want to create a broad supply chain.
Participants in the food sector should make sure that certain principles guide their responses to the FDA regulation as it becomes more real:
Cooperation- Industry participants should make an effort to promote collaboration among a wide range of industry participants.
Digital enablement- Traceability in food and agricultural products offers a vital chance to get rid of antiquated, ineffective paper-based methods.
Interoperability and flexibility-  A one-size-fits-all approach is perhaps too restrictive to take into account the industry's diversity of participants and supply chain complexity.
Future-ready- The draught regulation will surely change over the upcoming months, and if it is ultimately adopted, the final rule will probably need to be modified further in light of practical experience. Additionally, it is likely that other countries will use their own versions. Any industrial solution should take into account expected future events.
Supplier diversity and equity- Smaller manufacturers and producers are probably least prepared to comply with the new standards. An opportunity to promote important suppliers in exchange for access assurances or other benefits may be presented by a new food tracing procedure.
Technology
Both strategies can rely on blockchain or distributed ledger technologies. For instance, Walmart and IBM have teamed up to develop a distributed ledger that can track food products as they move through the supply chain. The platform can cut the time needed for tracing in half, to only seconds.‌‌‌‌
Standards for Efficiency in Traceability Systems
Standard operating procedures for product traceability and identification must be adhered to. This enables accurate and current histories of every product that has travelled along a food chain from source to destination. To ensure that they all meet requirements, all of the components must go through quality checks at each point of the cycle, and this documentation must be done electronically.
Food product labelling is an essential tool for both customers and other chain participants. Standards like barcodes, and RFID technology all help to provide traceability. Compared to any of these conventional barcodes, QR codes may store more data.
Cloud based Blockchain solutions
A risk-based approach to processing quality in traceability systems is provided by cloud-based software solutions. To create a reliable traceability system, blockchain technologies collect data in real-time on a single platform in immutable and decentralized ledgers. Blockchain-based track-and-trace systems improve supply chain management and provide end-to-end transparency in the food supply chain.‌‌
What Should You Check When Researching Food Traceability?
You now realize how crucial it is to set yourself up with food traceability and the difficulties associated with putting software into place. So, exactly what criteria should you use to choose a food traceability system?
The One up, One down practice (Track forward, Trace Backward)
The most advised practice for corporations to strive for is the one up/one down method. At every stage of the supply chain, note where the product was delivered (forward) and where it originated (backward).
A farm to fork transparency by going back and forward in time and using data to react to outbreaks and recalls more quickly.
Assembling the Key Data Elements (KDEs) and Critical Tracking Events (CTEs) to create a clear supply chain.
Using data-driven decisions to create offerings that are genuine and credible.
Accurate Record-keeping
You require a technology that can gather and record all the necessary documentation when improving your traceability for food safety.
This includes:
All of your suppliers' contact information;
A list of the raw materials or ingredients they give you;
Information about the product, such as the quantity, place of origin, delivery, and expiration dates;
Batch identification; and
Contact details of customers and 3rd party sellers.
The kind of food products you sell and the size of your company will both affect the data you need to gather. In any case, all of this information will be crucial if a product recall is necessary.
Effective Management of Raw Materials and Finished Goods
For any producer, improving inventory management is crucial, but for those that deal with perishable goods, a strong food inventory management system is essential. No matter where your products are along the distribution chain, a batch inventory management system will enable you to keep track of them all in real time.
But that's not all; a system for inventory control that incorporates food traceability will also enable you to:
Reduce carrying costs,
Prevent spoilage, and
Prevent recalls by keeping an eye on your production and spotting issues as they arise.
When managing perishable goods, inventory management of raw materials must be improved. Consider using Smart Manufacturing Software, which automates your inventory by allocating items to active manufacturing and sales orders.
Communicate with customers and suppliers
Businesses must connect with their customers and suppliers after setting up the system to ensure that everyone's traceability protocols are in order for a seamless end-to-end tracking capability.
Without the cooperation of its business partners, a company cannot achieve its aims for food traceability. To ensure data integrity and to facilitate withdrawals and recalls when necessary, conversations with clients and suppliers are essential.
Openness and Integrity
More so than the food traceability system you're utilizing, you're responsible for this.
You can study the data provided by a batch tracking system to see how effectively your production lines are operating or whether any problems are present.
What you choose to do with this knowledge is crucial.
Follow the correct food traceability protocol, inform the necessary authorities, and inform your clients.
Make a recall plan
There needs to be a framework in place for product recalls and withdrawals. Knowing the processes to fix a problem is useless if you don't know how to recognize it. Companies obviously try to prevent product recalls and withdrawals, yet they frequently become essential.
If a recall is necessary, there needs to be a key staff that handles it as quickly and efficiently as feasible. They require well-defined instructions that they can follow.
This could incorporate the actions listed below:
Inform the group about the recall and document it.
Establish the risk's magnitude and evaluate it.
Distribute information regarding the occurrence, as necessary, to the FSA and any affected clients.
Immediately stop using the impacted items.
Discover where the pollution came from.
Start the recall process.
After the withdrawal and recall are finished, finish all the paperwork and put it away.
Floor workers, operations managers, communications specialists, and sometimes even a senior decision maker are required to be on the recall team.
Improve Response Times
If a product recall is required, you will be able to move rapidly thanks to real-time analytics and an established food traceability procedure. Using the batch tracking numbers provided by the food traceability system, you may quickly find batches and individual items.
You'll be able to respond quickly if any issues on your production line or client complaints develop. Therefore, they are the things to watch out for while establishing food traceability.‌‌
How to Make a Record of Food Traceability?
A food traceability record can be created in a variety of methods. The first step is often to identify a system that works for you. Nowadays, a paper-based system is just inadequate, thus food supply chain organisations must choose a digital alternative.
Enterprise resource planning (ERP) software is one resource that many firms use. Tracing food is one of the important features of an ERP platform. There are many benefits to using an ERP programme for food traceability.
These include:
Having the option to create your own fields for finished goods, raw materials, quantity, expiration date, and other details.
The program's and its data's compatibility with smart devices like barcode scanners.
Having access to info that is current.
Using cloud computing to access all data from any location at any time.
Of course, this usually requires a big initial expenditure and a lot of work during setup. But this kind of resource is necessary for businesses that genuinely desire a reliable food traceability system.
Adopting Traceability Throughout the Food Supply Chain
The food business is a strong candidate for regulatory traceability since food safety problems and contaminated and counterfeit food products can be just as deadly as fake medications. Having said that, individuals lacking a modern traceability solution should take action right away rather than waiting for regulation.
End-to-end traceability of food and beverage goods offers brands the chance to facilitate a broader interchange of data with retailers, suppliers, and customers in addition to ensuring compliance and consumer safety.
Such information will give food companies new ways to handle hazards and operational difficulties and will give supply chains the transparency they need to function more effectively.
Such solutions will become an essential component of day-to-day business and a critical competitive differentiation as the big data era progresses.
Every brand operating in the food and beverage industry needs to be prepared to seize this chance.
Food Traceability's Role in the Agro Industry
Reduce Food Wastage Throughout the Supply Chain: While customer behavior after a purchase is often the cause of food waste, food manufacturers and their trade partners may help by ensuring that more edible food is kept out of the trash by implementing improved traceability procedures.
Without compromising the quality of the final product, food producers and their business partners can guarantee consumer confidence in the safety and freshness of their products. Adopting traceability practices that are based on standards would improve category management and inventory planning.
The Importance of Food Traceability in Food Safety: Food traceability is essential for protecting one's own and the public's health. Unsafe food can include dangerous microorganisms that can spread contagious diseases and give the customer terrible illnesses.
In order to lower the possibility of people getting sick as a result of unclean or unhealthy activities, food safety refers to the handling, processing, or storage of foods in the best manner feasible.
There are numerous food certification organizations available to vouch for the food product's authenticity.
Pathogens, veterinary drug residues, pesticide residues, toxins, dioxin, cleaning chemical residues, usage of unapproved food additives, straightforward adulterants, heavy metals, etc. are a few examples of food safety hazards.
In addition, allergies, unregulated manufacturing procedures, and dirty or unclean surroundings can all contribute to problems with food safety.
For instance, in the growth of maize, the openness in food traceability enables consumers or importing nations to learn about the dangers of pesticides or fertilizers that have been overused during crop cultivation or to reduce crop loss.
When it comes to processed and packaged goods, it is possible to identify and steer clear of any dangerous chemicals or food preservatives that are utilised in cold, dry storage, or during transit.
Control Grading Fraudality: Food fraud is the deliberate modification, misrepresentation, mislabeling, substitution, or tampering of any food product at any step in the farm-to-table food supply-chain. Fraud might happen in the raw material, an ingredient, the finished product, or the packaging of the food.
Food fraud is the willful and fraudulent addition, dilution, or substitution of a raw material or food product, as well as the misrepresentation of the material or product for financial gain by inflating its apparent value or lowering its cost of production, or to maliciously contaminate other people's food in order to harm them.
Food Residue Surveillance: Food residue surveillance aids in identifying and reducing chemical and microbiological pollutants in the produced food in light of the growing world population. The use of toxic synthetic pesticides and antibiotics on farms and animals to treat weeds and insects before and after harvest is regulated in part by food traceability.
The presence of pesticide residues in food is regulated through food residue surveillance and pesticide monitoring regulatory programs. embraces and approximates the use of climate-resilient crops that can resist diseases and do not require the application of pesticides or fertilizers.
Food Exposure Risk Assessment through Traceability: Identifying hazards and characterizing risks are part of the risk assessment for food exposure through traceability. The capacity to trace foods makes it easier to decide if a certain food product is safe to eat or should be avoided by humans.
Estimating the extent, frequency, and length of exposure to the chemical is done through the exposure assessment procedure.
Recognize the risks.
Determine who could be affected and how.
Assess the risks and select safety measures.
Document your results and put them into practice.
Review and revise your risk assessment.
Enforcement of labelling claims: When discussing labelling claims under the food labelling standard, many individuals may immediately think of nutrient function claims, although the overall goal is to avoid deceptive representations of a variety of claims.
Eliminate false labelling claims like;
No GMO Used
Allergen Free
Organic/Natural
Zero Salt
Zero Calorie
Low Sugar
No Colorant
A customer should be able to assert claims based on the product label's portrayal of its specifications. Food Labelling verifies the claims of content quality, ingredient specifications, and food safety requirements with the manufacturing information as part of quality assurance.
Food fraud reduction through grading; Food fraudality can be reduced by using grading, which involves evaluating a variety of food product attributes to determine the overall quality. Food inspectors, laboratories, or experts or skilled operators can typically perform this.
Grading costs more than sorting since it calls for highly skilled employees, which is expensive.
Export Enhancement: Small and medium-sized farmers confront challenges entering the international market, such as a lack of market information, ignorance of the intricacies and hazards of export, lack of understanding of policies, etc. Through the facilitation of cross-border trade, export enhancement initiatives seek to increase the export potential of small farm and rural business owners.
Enhancing Exports Through Food Trackability and Traceability:
Agro Commodity Demand Traceability examines the small and medium rural and agricultural companies' demands for export support.
List the central and state-level services for export support and promotion that are available to help small and medium-sized rural and agricultural businesses.
Maintain Food Hygiene: Illness in humans is primarily caused by poor food hygiene. The majority of hygiene issues stem from improper food handling, which, in the case of processed or packaged foods, frequently happens after production and packing.
By taking steps to reduce the risks posed by chemicals and microbiological additives to food, food traceability assures the consumers' well health. Through the implementation of new metrics, food safety risks can now be managed.
The processing facilities must uphold fundamental standards including chemical, physical, and microbiological safety inside the production facilities, including the interior surfaces, equipment, instruments, and devices, in order to assure food safety.
In food processing industries, quick and easy measures are required to check workplace hygiene.
For quick monitoring, a number of detection techniques, including direct and indirect techniques, culture-based techniques, immunological techniques, and nucleic acid-based techniques, are developed and tested.
Farmer Empowerment: The capacity to find or retrace the origin of a product's production thanks to food traceability aids the farmer in connecting with global consumers. The greater market price is advantageous to the farmers who are a part of this value chain.
For instance, the corn farmer attaches QR codes to the harvest sacks. This provides details on the type of corn, the date it was planted, when farm inputs were used, when it was harvested, and when it was packaged. From the Cultivated farmland till it arrives at the processing factory and the retail unit for consumption, the corn sacks are geo-tagged. Before purchasing the produce, the consumer can find the farmer and the farm thanks to food traceability.
Customer Trust: Consumers who pay high prices for the food they eat have a right to know where it comes from and how good it is. Batch level traceability assists in identifying and recalling dangerous goods when it comes to processed or packaged food products.
As a result, customers can have complete faith in the authenticity of the product they receive on schedule thanks to traceability.
Solutions for Food and Beverage Product Traceability
It can sound expensive to introduce new production procedures to support traceability. In fact, item-level serialization, such that required in the pharmaceutical industry in many nations, has been quite expensive for enterprises. However, this does not imply that all traceability methods must be extremely expensive.
Traceability can be made easier at the batch level for low-value, high-yield food products, such as fresh fruit and vegetables, by utilizing distinctive labelling on cases and pallets.
A chain of custody for product batches is provided by this type of batch level labelling, which can be tracked forward to the precise retailer or food processor receiving a shipment and traced backward to the field where the produce was grown and at all points in between.
In the case of a food safety incident, batch-level traceability helps retailers and processors to identify where a potentially contaminated product may have originated, as well as farmers to pinpoint precisely which suppliers have received their goods.
The Food Safety Modernization Act will likely be updated in the US in the near future, and it is anticipated that certain fresh product may be subject to the batch-level traceability rules mentioned above.
The new rules will apply to all businesses that produce, process, pack, or store foods that are considered to be of a "high risk," with the goal of making it simpler to track the transportation of food and prevent or minimize food-borne diseases.
How can Deskera Help You?
As a manufacturer, you must keep track of your inventory stock. The condition of your inventory has a direct impact on production planning, people and machinery use, and capacity utilization.
Deskera MRP is the one tool that lets you do all of the above. With Deskera, you can:
Control production schedules
Compile a Bill of Materials
Produce thorough reports
Make your own dashboard.
Deskera ERP is a complete solution that allows you to manage suppliers, track supply chain activity in real time, and streamline a range of other company functions.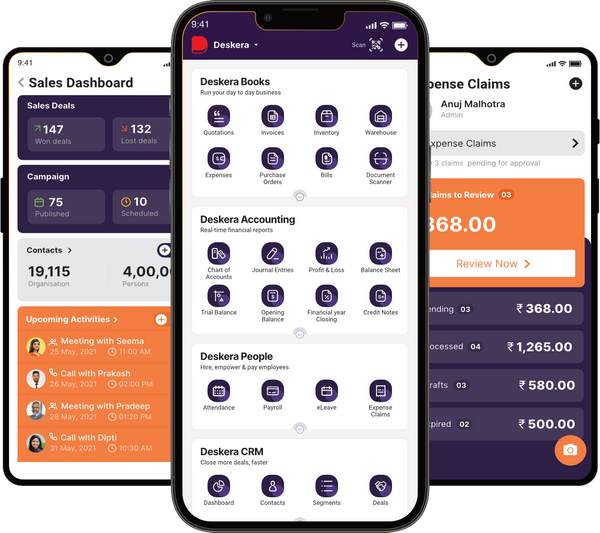 Deskera Books allows you to manage your accounts and finances better. It helps maintain good accounting standards by automating billing, invoicing, and payment processing tasks.
Deskera CRM is a powerful tool that organizes your sales and helps you close deals rapidly. It enables you to perform crucial tasks like lead generation via email and gives you a comprehensive view of your sales funnel.
Deskera People is a straightforward application for centralizing your human resource management activities. Not only does the technology expedite payroll processing, but it also helps you to handle all other operations such as overtime, benefits, bonuses, training programs, and much more.‌‌
Streamline your Manufacturing Process with Deskera
Contact Us Today to View a Demo of Deskera MRP
Conclusion
Everyone involved in the food supply chain has a responsibility to the public. They have a responsibility to refrain from selling any unclean food. Food is deemed hazardous if it is harmful to human health or inappropriate for human consumption.
Food sales, storage, distribution, and manufacture must all adhere to the relevant food laws. Everyone involved in the food supply chain may take responsibility for their actions by using food traceability. If a problem does occur, it also serves as a means of preventing it from getting worse.
Traceability of food is a permanent trend. Whether food businesses, wholesalers, and retailers view it as a regulatory burden or a business opportunity is the key question. Regardless of whether the solution is top-down or bottom-up, the industry has a chance to build an equitable platform that generates value and safeguards public health.
Key Takeaways
A product recall can seriously damage a brand's finances. By limiting the range of the recalled goods in the affected lot, traceability solutions help to reduce this effect of product recalls.
Traceability facilitates correct food withdrawal or recall, when needed, by keeping track of food along the supply chain. The more data you save, the simpler and faster it will be to locate the contaminated product, reduce consumer hazards, and save time and money.
When a supply chain is viewed from beginning to end, members are considerably more resistant to issues with epidemics and public health. When the supply chain can be examined almost in real time, this is even more advantageous.
Key data elements (KDEs) for specific critical tracking events (CTEs) throughout the supply chain of the food must be maintained and provided to supply chain partners, according to the Food Traceability Rule, by those who manufacture, prepare, pack, or hold items on the Food Traceability List (FTL).
Related Articles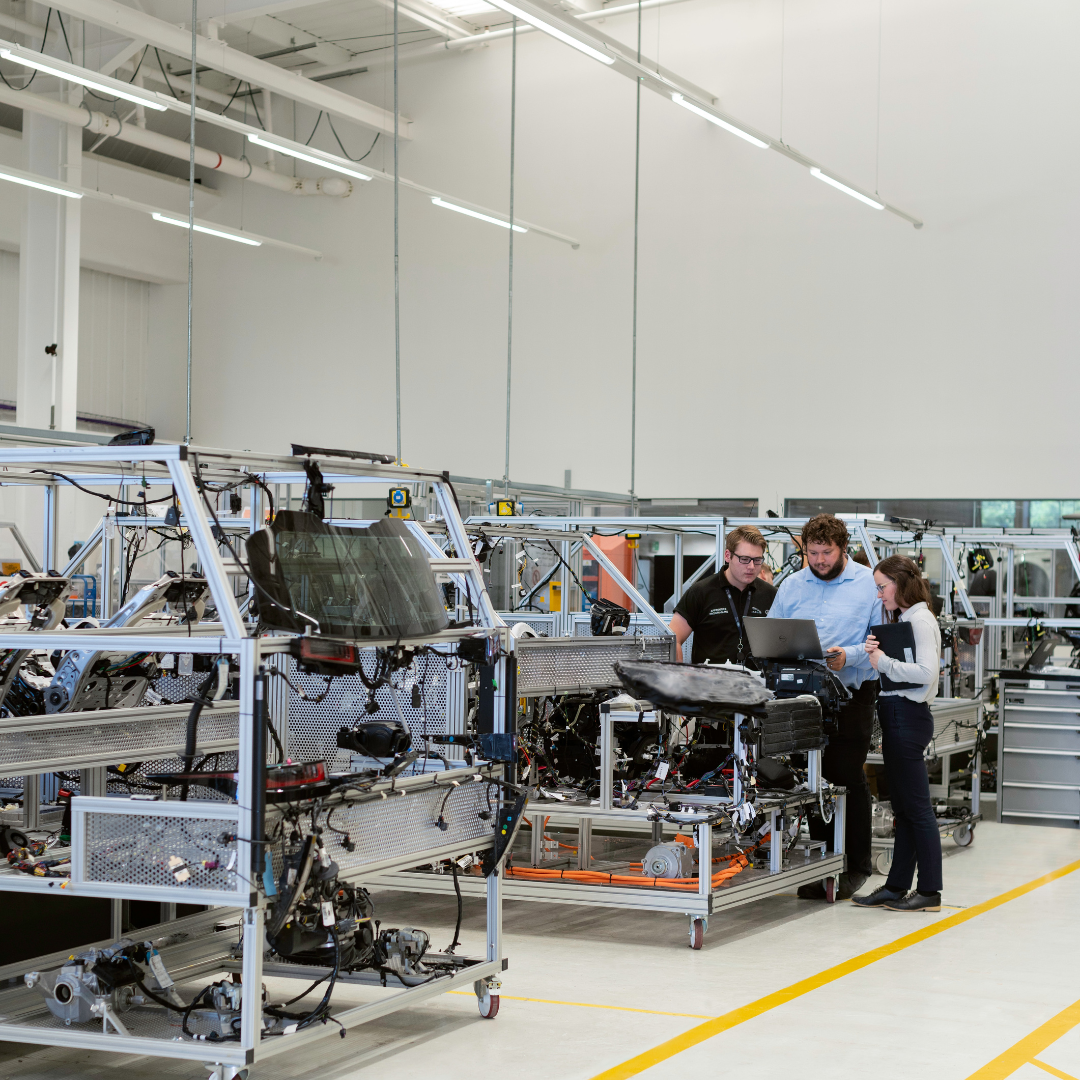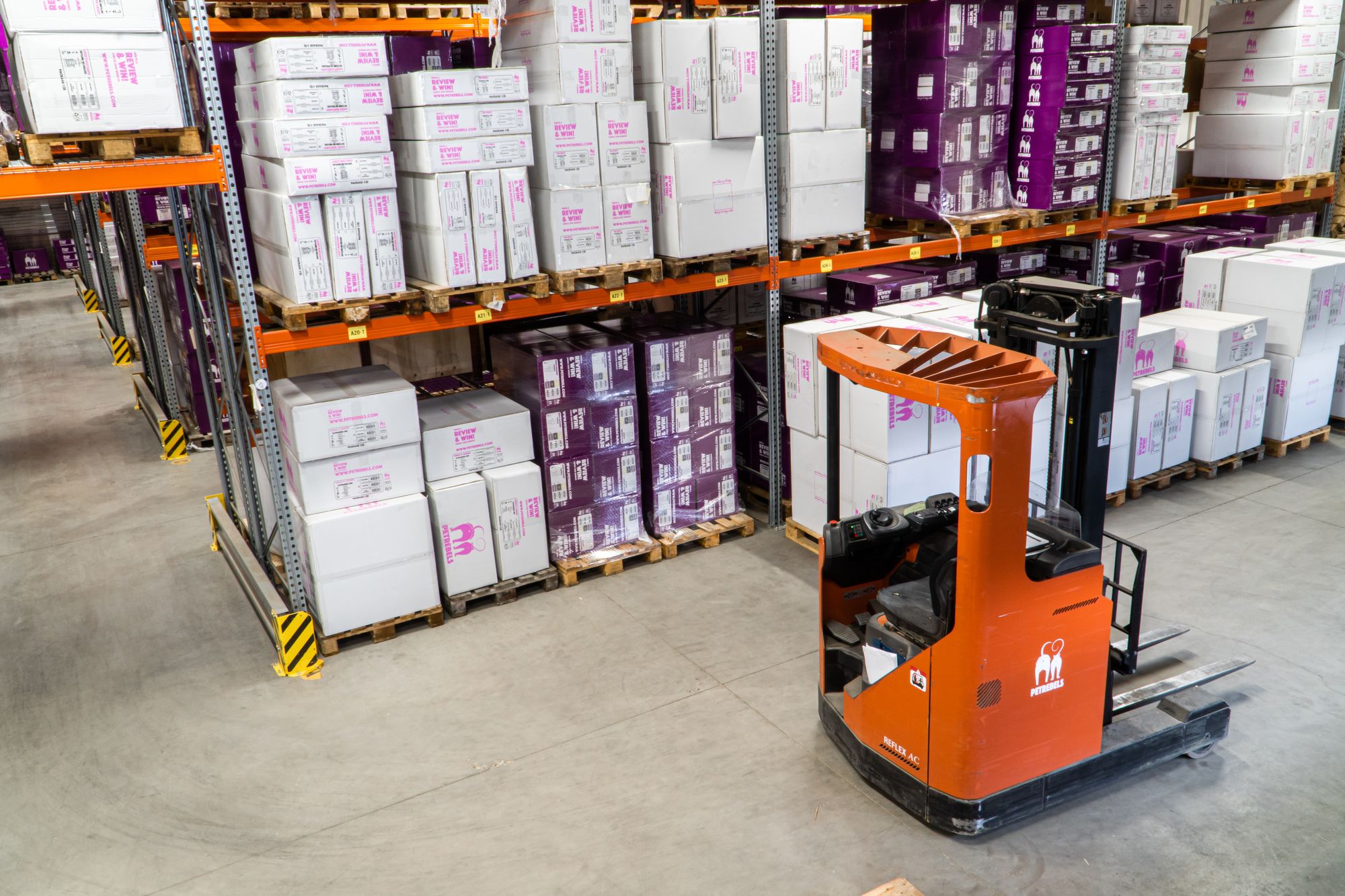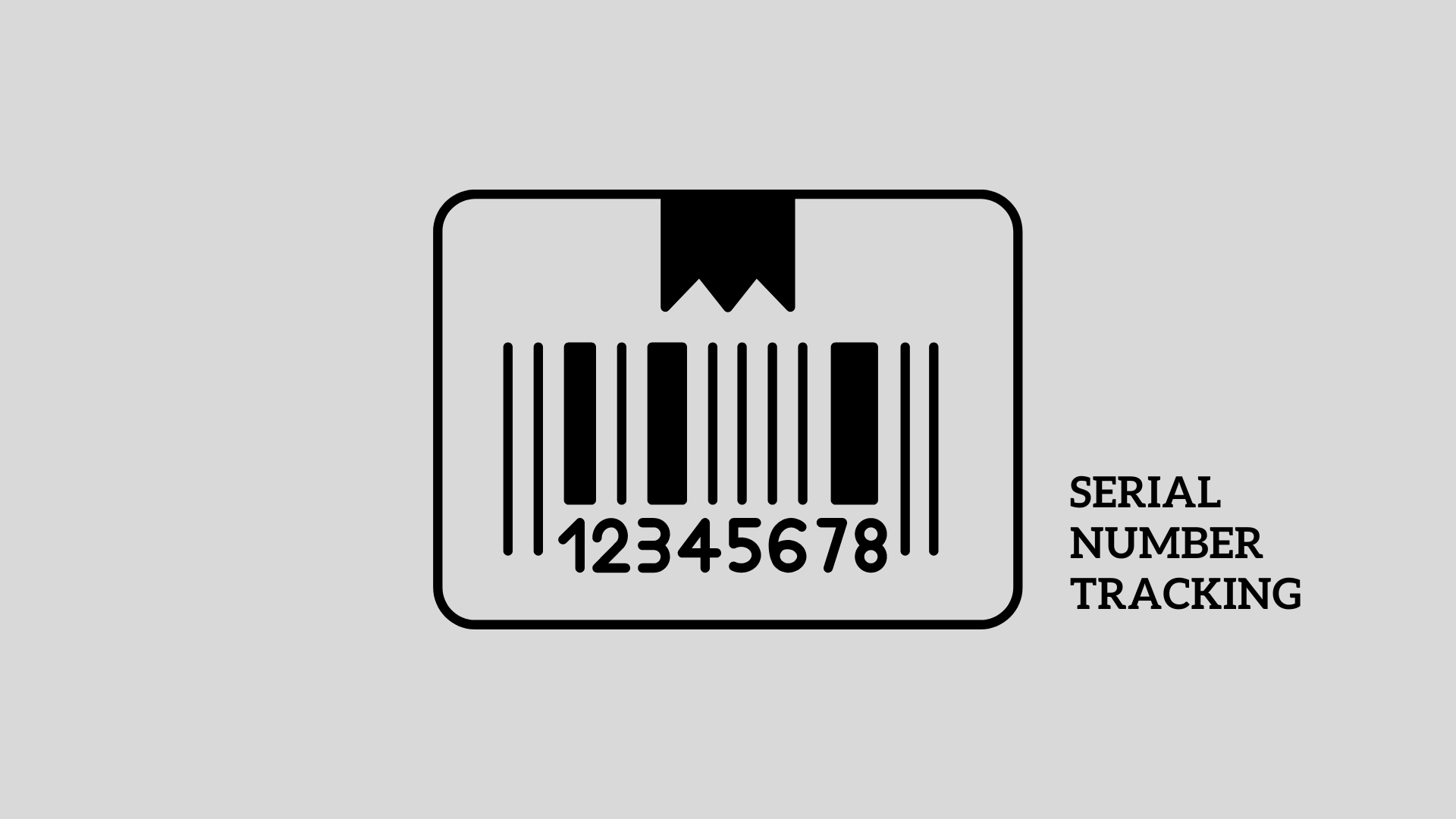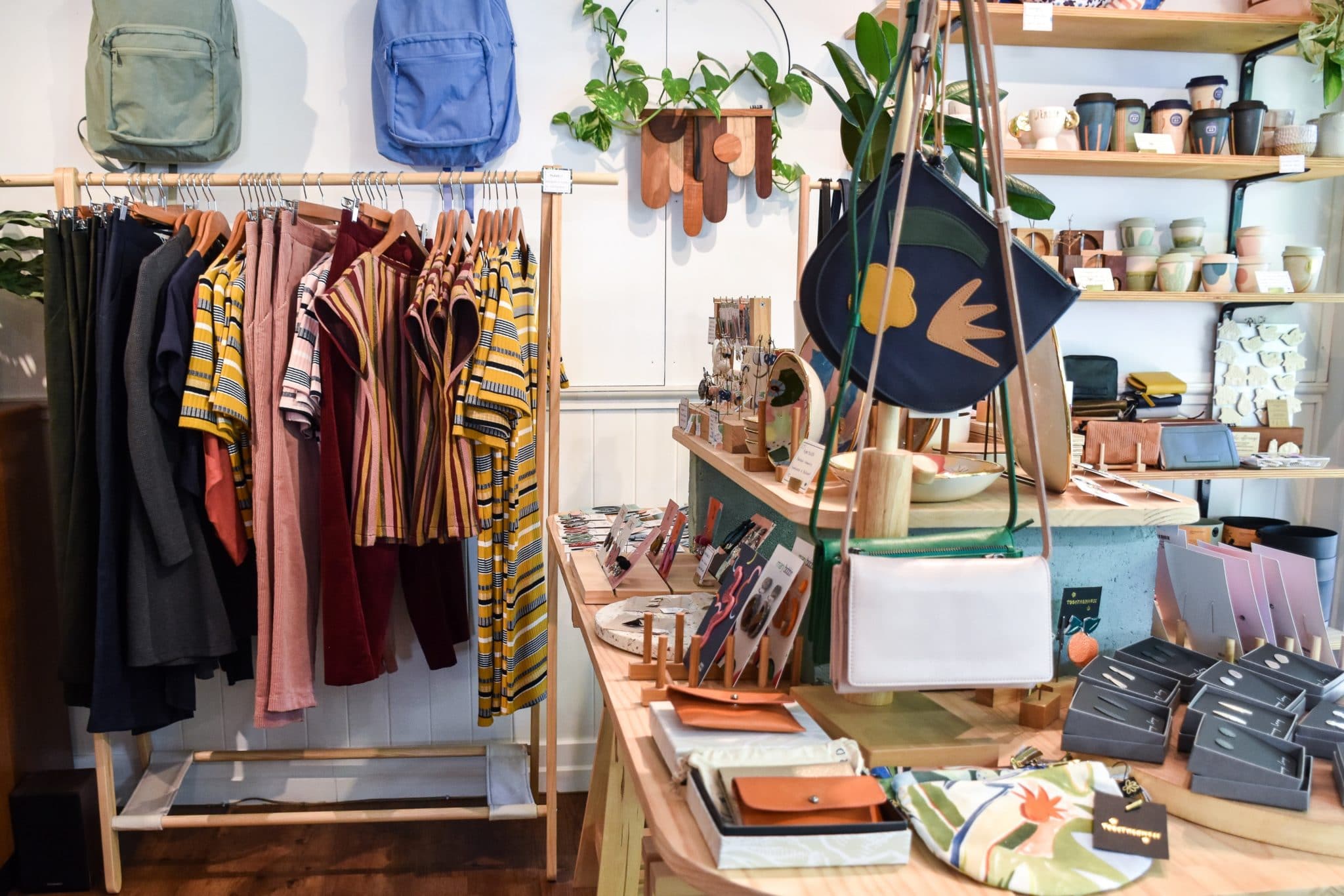 ‌‌‌‌‌‌
---
---