Over the period of 2021-2028, the market for heavy construction equipment is anticipated to generate revenues of $257.2 billion and expand at a CAGR of 4.3%. Due to the government's increased emphasis on infrastructure development, the market for construction equipment (CE) is expanding very quickly.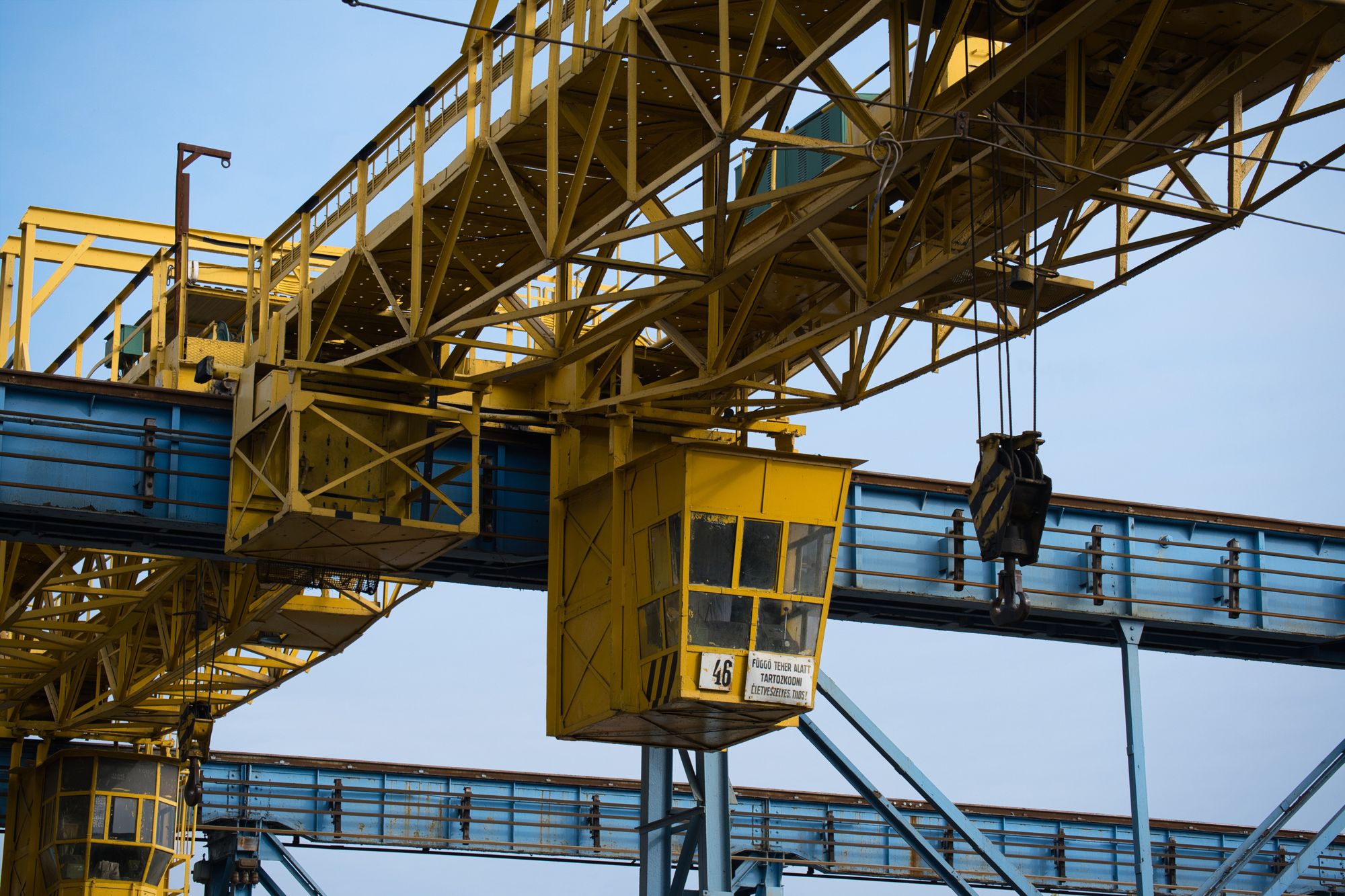 Here is a list of every global factors driving the need for Construction Equipment. Following are the topics covered:
Get Deskera ERP to Streamline Your Business Modules
Sign up for Free Trial Today!
What are the factors influencing Heavy Construction Equipment Market?
The global market for construction equipment will be influenced by a variety of variables in the years to come. Other significant reasons driving the market for CE include increased urbanization, rising foreign investment, a booming construction industry, and surging demand for customized equipment.
Development of construction activities
As more and more CE is required to meet the requirements of contemporary construction sites, the development of the construction industry is predicted to have a direct impact on the CE sector. There is no denying that the construction equipment market is expanding quickly. The CE business has seen significant growth over the past few years thanks to favorable economic trends, increased investor confidence, and investments in energy, housing, and transportation infrastructure.
Brazil has a lot of potential to advance when its economy returns to a state of fair stability and expansion.
The nation's infrastructure, particularly its roadways, is severely underfunded as a result of the protracted recession. The market for construction equipment may benefit greatly from this.
Geographically, Asia Pacific (APAC) is leading in the market for heavy construction equipment, with the highest revenue, as a result of the region's growing population and consequent requirement for significant building spending.
Heavy construction equipment is in high demand due to regional industrialization that is accelerating and large firms' interest in expanding into APAC nations like China and India. Heavy construction equipment will continue to be required as work increases.
Distribution system
Distribution will continue to be important in the future, but there will be significant change. Dealers should try to increase their aftermarket business with better access to better data quality that is available in real time.
We anticipate distribution network consolidation as a result of rising competition, which will result in dealers moving away from their mostly single brand exclusivity approach and weakening their brand associations. You'll find more specialist vendors at the other end of the spectrum, such as those that only sell compact equipment in urban locations.
Interaction between OEMs, dealers, and end customers
Do you anticipate a strengthening of ties between OEMs, dealers, and end users? In the coming five years, this emerging trend will gain momentum as data transparency and digitization serve as catalysts for increased engagement among the three parties. For instance, OEMs are making significant investments on uptime support teams that are accessible to end users around-the-clock.
OEMs also make publicly available information on the operating hours of their whole fleet available. Such details will promote transparency and aid in boosting up-time, output, and product efficiency. Increased digitization, which is fostering a closer link between the OEM, dealer, and client, is what is driving these OEM services.
Product strategy of manufacturers
Compact track loaders are becoming more and more common, primarily in North America, but they are also beginning to gain footing elsewhere in the world. Mini excavators are now among the most popular product categories worldwide after demonstrating their adaptability and agility. Here, we'll probably see more variations and weight class optimization.
The idea of tele-handlers will develop further as well. The backhoe loader, which will continue to lose market share to alternative goods like compact loaders and micro excavators, is one example of a product with diminishing volumes in traditionally significant segments.
We are likely to see new ideas on the large excavator side, particularly regarding hydraulic efficiency and new short tail-swing ideas for larger machines above 30-ton operating weight. Finally, new legislation will encourage electrification and other alternative propulsion systems on a greater scale.
Big Data transfer and digitization: The industry may switch from a product-centric business model to a product-as-a-service alternative as a result of digitization and Big Data. Do you believe this is being exploited by the construction equipment industry? The potential of digitization and Big Data has not yet been completely embraced by the construction industry.
The agricultural industry is a field-centric enterprise, which means that farmers can maximize field production in terms of tonnes of maize produced per acre, etc., by utilizing data.
The tractor or harvester serves as the central hub for data extraction, enabling the farmer to collect and analyze data to boost productivity and overall performance.
The data that has previously been accessible for the Construction Equipment sector has been product-focused; for example, the average rpm, oil pressure, gear shifts per hour, and liters/hour.
The focus these days is primarily on uptime and productivity. We will witness newly created services and procedures pushing data commercialization along with an altogether new revenue stream as a result of more effective data extraction and analysis capabilities.
These will include integrated parts ordering encompassing the entire supply chain, proactive maintenance planning and scheduling, capacity utilization, and optimization.
This pattern will further encourage OEM and dealer integration in how they interact with customers and introduce brand-new goods and services.
Flexibility and Robustness
On job sites, contractors implemented enhanced safety procedures. Equipment dealers adopted no-contact parts and service support and in-store social distancing tactics. To continue working, everyone cooperated. This year, we'll need to maintain our general adaptability while reiterating our commitment to improved safety standards.
Infrastructure sector given more support
In the current infrastructure development environment, it is predicted that the roads and highways sector will be the key growth driver for the CE industry, followed by trains, airports, and irrigation. Future infrastructure development and system replacement decisions will be made with a lot more consideration for climate change, notably in the European and North American markets.
Market expansion will also be fueled by rising urbanization; by 2050, up to 70% of the world's population is anticipated to reside in urban regions, up from just over half (55%) at present.
Compact equipment, particularly tiny excavators and compact tracked loaders, is one product segment that we see developing quickly because big machines don't necessarily function well in inner cities.
Legislation is the great unknown; if emission, noise, and transportation rules become stricter or more unified soon, the transition from traditional diesel power combustion engines to new electro-mobility will happen faster.
Need for mechanization
Until recently, construction activities relied on slow, antiquated traditional methods. The emphasis is now shifting to innovation, automation, and advanced technologies as a result of the new realities of timely project execution with a bonus clause for early completion, quality output, higher productivity, reliability, and safety, as well as the various infrastructure projects already in progress.
There is a growing need for CE with more advanced intelligent features, such as remote access devices, automatic controls, and more sophistication, as opposed to human labor, due to the requirement for modernized and mechanized construction processes today. According to estimates, the demand for CE would increase by $30–35 billion for every 0.5% increase in mechanization.
Regulations
To promote a better climate, there will continue to be a focus on emission limits in addition to noise regulations. With electrification as a prominent example, we observe significant regional variance, with North America, India, and other areas of Asia progressing at a considerably slower rate than Europe, Scandinavia, and China, which are driving legislation in favor of cleaner power sources.
The development of electrification is advancing quickly within particular product categories and applications of construction equipment.
The idea of electrification has already advanced with regards to small and portable devices.
Assuming continued advancements in cost, battery performance, and weight - all of which will increase this option's allure for the consumer - we see rapid growth in this market.
The high cost of heavy construction equipment and government rules around carbon emissions are projected to impede market expansion.
Rental Popularity Continued
Another successful year for rentals is coming. Many people have kept their equipment rather than selling it or sending it to auction because we have just come out of a down cycle and are entering one that is more stable. We'll be keeping an eye on how auction prices are changing throughout the year as there are fewer machines available.
Additionally, there are problems with the supply chain, or COVID-19 lag, which are hurting equipment availability and manufacture. There is a dearth of brand-new machinery, which could lead to price increases.
There are encouraging and upbeat indications, which suggest that now is a wonderful moment for contractors to expand their fleets with new and used equipment purchases. The plain truth is that doing so this year might be more difficult, making rental a reasonable option.
What are the factors influencing Equipment Pricing and Availability?
Housing Starts
Even with fluctuations throughout the year, house starts, one of the best predictors of a strong construction industry, were one of the year's high points. Residential construction witnessed advances in the summer despite some low points late in the spring, and the AGC's December 2020 report revealed that it had expanded once more later in the year.
Strong house starts were largely attributed to low mortgage rates as well as people's optimism and faith in a robust COVID-19 recovery.
Consequently, it was also a successful year for small construction machinery. Strong sales were recorded for smaller equipment such skid steers, compact track loaders, and compact excavators. This essential equipment is very common while building new homes.
Therefore, it is anticipated that demand for compact construction equipment would be high once again this year, if housing stays robust or even stable.
Housing starts will be a crucial metric to follow, and early signs point to another good year. Due to heightened demand from purchasers who put off purchases because of the pandemic, many experts anticipate another strong property market.
Additionally, they are highlighting the necessity of current homeowners for larger accommodations to accommodate parents who work from home and kids who attend school remotely.
Strong home starts are crucial for boosting the health of our business, but if there is a slowdown, it will rapidly have a negative impact on us.
Oil Production
Oil is another industry that is thought to be crucial to watch, despite having a less optimistic outlook than home starts or mining. We'd prefer to see higher oil prices right now. However, there are some positive developments. Production is being boosted by oil producers' efforts to become more efficient and economical, particularly those in West Texas.
Additionally, there will be a need for heavy machinery to build and maintain sites as well as for vehicles to deliver raw materials and completed goods.
How will the sector be affected by the low gasoline prices brought on by the current oil oversupply and demand slump?
The construction industry and its current global fleet will benefit from the continuation of short- and medium-term low oil prices. This alleged benefit might not hold true for long because emissions control will have a greater influence on the switch to alternate fuels than the spot oil price.
Additionally, there is potential for new fuels to gain traction in the ensuing ten years, extending the use of internal combustion engines and the lifespan of the utilized fleet that now complies with stage IIIB and stage IV criteria.
The availability of high-quality fuel with lower sulphur levels could enable the current fleet of equipment in North America and Europe to operate there, as an example, in Africa.
Is there a path toward electrification, assuming a world with modestly sustained oil prices?
The electrification process will be impacted by several things. The presence of electricity is the most crucial. As things are, there is a severe lack of infrastructure to supply that energy need if electric consumption were to increase. Therefore, the growth of electrification will be constrained absent significant infrastructure investment in sustainable and greener power sources.
Government regulations, the ability to attract investment, and the price of oil all have a significant role in determining how quickly electrification and other alternative power sources will be adopted.
Low oil prices have historically tended to delay the uptake of alternate energy sources in developing nations. But as technology advances, alternative energy sources are starting to outperform fossil fuels in terms of cost, and we expect this trend to accelerate in the coming years.
What market will take the lead in the rebound, and why?
China was leading the way out of the 2020 market depression because of significant stimulus measures already in place, and there were good signs for future development.
Despite COVID 19's short-term effects on the construction industry, we anticipate consistent market growth in the mid- to long-term due to the industry's growing infrastructure needs.
New Administration
Our industry will be impacted by the new administration. Election years tend to be weaker ones for the equipment sector, as history has demonstrated. A change in administration worries many people, regardless of which side of the aisle you're on or whether you don't support either party. Contractors tend to be a little more cautious when making equipment purchases and other business investments when there is even the slightest amount of uncertainty about the future.
While confidence may wane, an infrastructure bill to boost the economy may be introduced. Since years, there have been discussions of a bipartisan infrastructure measure, but nothing has come to fruition. Maybe now, this will receive the attention it merits.
Mining
After having a difficult few years, mining began to show a remarkable turnaround in late 2020. Now, we're not discussing the legality of mining Bitcoin or the rewards of cryptocurrencies, however, depending on your perspective, that's a mining topic that may be beneficial. We're talking about conventional mining, when a Hitachi excavator is used to mine the ground for valuable metals.
We're also referring to aggregates and quarries here, even though they're sometimes considered to be a separate industry.
Due in large part to their tight relationship to home starts, mining has been performing well overall and is expected to continue to do so in 2023. Roads and external projects require sand and gravel, whereas dwellings need particular metals like copper.
The fact that fleet owners in the mining industry are among the most sophisticated is another factor in the industry's strength. These business owners are early adopters of technology and are aware of the expenses associated with managing their fleet.
Companies that invest in technology and equipment maintenance are better prepared to weather difficult economic times and emerge stronger.
Another reason that we anticipate will increase demand for heavy equipment in 2023 is the anticipated health of the mining sector. Think of those big excavators, together with dozers and dump trucks.
Additionally, compared to most other heavy equipment sites, mining sites are more likely to include machine intelligence and machine control systems, unmanned aerial vehicles (UAVs), and even autonomous vehicles, and we'll continue to see development in technology demand. Dealers that haven't invested in bolstering their IT support and offers will need to give it top priority.
What are the factors influencing the price of used heavy equipment?
Manufacturer
Although there are many equipment producers, only a handful control the market. The fact that many people only purchase one or two brands of equipment is reflected in global annual sales of both new and used equipment.
People are frequently prepared to pay extra for name-brand products because they have either had positive experiences with them and trust them, have a positive history with the retailer or manufacturer, or the name itself frequently justifies a particular standard of quality.
Sometimes less well-known and maybe more affordable equipment brands can perform just as well. Buyers can more accurately assess the equipment's value if they have access to comprehensive information about it and can compare models side by side.
Age
When was that? What age is it? People are likely to inquire about your equipment in these ways first and most frequently. And age does play a significant role on price. Equipment typically loses value as it becomes older since it has been used extensively, is showing indications of wear and tear, and requires more upkeep and repairs. Or perhaps newer, more effective technology has rendered it obsolete.
The cost of two pieces of equipment that are the exact same age can differ significantly. They might both be old, but a well-kept or low-hour vehicle can be worth a lot more.
Seller's or former owners' standing
The reputation of a business may occasionally "follow" the products it sells. This might be advantageous or detrimental. Buyers may frequently be willing to pay more for equipment if it came from a respected company that is known for purchasing high-quality machinery and taking good care of it.
People may view an item as "riskier" and offer a lesser price if it was formerly held by a business with a bad reputation for cutting shortcuts or if it is from a small, unproven manufacturer.
Design and attributes
Standard models are frequently simpler to market and have less price fluctuation than specialist equipment. Additionally, more applications equal more customers. The largest potential audience should be targeted when marketing your equipment if you have a specialist product to sell. Equipment selling price can be significantly impacted by features and attachments, either positively or negatively.
Again, it's crucial to reach a broad group of possible buyers if you're selling since an accessory or feature that appeals to one buyer may put off a different one.
Market and economic conditions
The biggest influences on supply and demand, and consequently on the price of secondhand equipment, are likely the state of the economy and the market.
Everyone keenly monitors their bottom line during economic downturns. They typically have lower expectations for the price of equipment and aren't hesitant to haggle for a lower price.
The demand for equipment decreases at the same time that more businesses sell their idle equipment, creating a buyer's market.
However, the economy does not always completely control market circumstances. Different industries, like forestry, go through cycles or can be seasonal.
Equipment will be needed more frequently, be in higher demand, and consequently be worth more during the busiest logging season.
Although buyers and sellers have little influence over these circumstances, there are techniques to mitigate their effects. Demand is frequently low elsewhere when it is high in one sector of the economy or region of the world.
It can be wise to focus on areas or sectors with significant supply or demand.
Equipment testing and inspection skills
Last but not least, the ability for prospective purchasers to physically examine and test out equipment can have a significant impact on the price they are willing to spend. They will typically be more inclined to spend a premium price if they can see for themselves exactly what they are getting, as well as evidence of its condition and capacity to complete the work they need it for.
And frequently, a prospective buyer will feel more confident after engaging positively and personally with the seller or the seller's agent.
Demand and supply
Equipment prices are influenced by the principles of supply and demand just like goods are in any other market.
Prices increase as a result of increased competition among firms for machinery, regardless of supply or demand. On the other hand, purchasers benefit if a certain piece of equipment is oversupplied on the market.
When buying or selling equipment, you must go outside of your local market in order to manage a fleet of assets successfully.
You can reach buyers in markets with little supply and high demand as a seller. Additionally, as a buyer, you can avoid overpaying by purchasing from locations where there is an excess of equipment.
Condition
When selecting price for a piece of equipment that is supposed to do a good job, one of the most crucial factors should be condition. Any piece of equipment in bad general condition won't sell for a good price, regardless of age. However, older machinery that has been well-maintained or has only seen light use might still be sold for a good sum.
And appearance can also have a significant impact. Equipment that has to be painted, repaired, or even just cleaned is frequently more expensive. Additionally, purchasers will have greater confidence and are generally prepared to pay more if more comprehensive information, such as maintenance and repair records, history, and evidence of ownership, can be shown.
What is construction equipment maintenance and why is it important?
According to the U.S. Bureau of Labor, the sector with the most workplace injuries is construction. 17% of fatal incidents in the construction sector are caused by coming into contact with defective machinery. Therefore, it is important to maintain these devices.
The most expensive piece of construction machinery you own is heavy machinery. Additionally, it costs the most to repair or replace.
Instead of taking a post-breakdown, unplanned, reactive approach to equipment repair, construction equipment maintenance takes a proactive, scheduled strategy.
A dime spent on routine maintenance and preventive care is equivalent to a dollar spent on repairs, as the phrase goes in the construction industry.
This demonstrates that proactive machine failure prevention is far more cost-effective than reactive machine maintenance.
Regular maintenance and preventive maintenance are the two primary types of construction equipment maintenance. With a few variances, both work together to increase the equipment's lifespan and maintain smooth operations.
Routine maintenance
Each machine has routine maintenance performed on an ongoing basis and according to a timetable. These maintenance jobs are often simple service work that machine operators can complete without a lot of specialized training. Routine maintenance can include:
Checking transmission fluid levels
Lubricating machinery
Checking engine coolant levels
Oil changes or filter changes
Checking the parking brake
Safety inspections
Pressure tests
Replacing deteriorating parts
Tire inspections
Preventive maintenance
With a focus on the big picture, preventive maintenance is a little more robust than routine maintenance. In order to prevent unplanned breakdowns, service experts seek for potential issues and carry out maintenance while the equipment is still functional.
Preventive maintenance might be usage-based or time-based (periodic inspections) (every 10,000 km). As you can see, preventative maintenance is more expensive than routine maintenance, thus it's crucial to carefully select which equipment needs routine maintenance and which can benefit from preventive maintenance.
You might want to think about implementing a preventative maintenance program for your construction equipment if it is essential to your company's operations or if the likelihood of a breakdown rises with continued use.
What can we categorize under heavy equipment?
Heavy machinery is defined as specialized machinery created for a single purpose or a group of related duties. The phrase has a wide range of applications and industries. Several instances include:
Bulldozers, scrapers, and other earth-moving machinery;
Cranes and modular transports for construction;
Chippers and stump pullers for forestry;
Semi-trucks and trailers;
Tractors and combine harvesters for agriculture;
Railway rolling stock
The phrase refers more to the specialized function that the equipment serves than to its weight. These days, complex hydraulics, pneumatics, and electronics are used to power such machines. Comprehensive and focused maintenance is necessary due to the crucial role these devices play and the high capital costs associated with purchasing and using them.
Importance of Maintenance for Heavy Equipment
It is challenging to overestimate the significance of heavy machinery maintenance, particularly in sectors like mining, agriculture, and construction. Large equipment is the lifeblood of firms involved in these sectors, and it must operate at peak efficiency to guarantee maximum productivity.
Any failures or malfunctions with such equipment would expose workers to injury risk in addition to causing large financial losses. The condition of a new piece of equipment is ideal. It functions well. Although each piece of equipment may have a different definition of efficiency, new equipment generally functions flawlessly, which is advantageous for business.
When machinery operates effectively, tasks are completed on time or earlier, and your bottom line benefits. Achieving that degree of equipment efficiency requires keeping it in perfect, like-new condition. Efficiency will deteriorate if maintenance worsens. Your bottom line suffers when productivity declines.
Reactive and preventative maintenance are both types. Reactive maintenance is done when a problem arises with your equipment, such as low oil levels or performance issues brought on by gasoline impurities. Even if the equipment doesn't fully malfunction, it will still have enough issues that it needs to be serviced before it can operate at its peak efficiency. Reactive maintenance is frequently performed when a failure occurs, necessitating an immediate response to the problem to reduce downtime.
While performing this kind of maintenance can allow you to restart your equipment, you shouldn't always be responding to issues. By doing this, you will halt using the broken machine while it is being fixed. Depending on how serious the issue is, this repair time may interfere with your job for hours or even days. Consider using preventative maintenance to be more proactive rather than waiting for components of your fleet to break down.
Because you'll maintain construction equipment before it loses effectiveness and performance, preventing problems will save you time and money. Maintaining equipment's peak performance will require routine maintenance.
Your preferred approach should be preventative maintenance because, in the construction sector, using equipment until it breaks down causes more issues than the little inconvenience of periodic maintenance.
Preventive maintenance is crucial for the reasons listed below in addition to helping to avoid unexpected heavy equipment failure.
1. Cost-cutting
Most construction companies place cutting costs at the top of their list of business objectives. A University of Nebraska study found that enhancing preventive maintenance practices can cut the cost of fixing heavy machinery by up to 25%.
2. Predictable expenses
Longer-lasting machinery also translates into fewer unplanned breakdowns, repair expenses, and downtime, all of which cost the business money. Compound failures are also known to be brought on by poorly maintained machinery. Small issues can snowball into larger ones, and before you know it, you're drowning in expensive repairs that could have been prevented with routine maintenance.
Additionally, equipment that has been well maintained over its lifetime will have a greater resale or trade-in value, which will save you money even after the equipment has reached the end of its useful life.
3. Increase the equipment's longevity
This is among the most crucial justifications for performing heavy equipment preventive maintenance. It should go without saying that well maintained equipment will function better and survive longer than poorly maintained equipment. Preventive maintenance extends the life of your equipment, saving you the trouble and money associated with disposal or replacement.
The majority of emergency stops can be prevented by maintaining large equipment. Companies would undoubtedly want to avoid having to shut down an unit for a few hours for maintenance. However, this issue pales in comparison to a production stoppage because of an unexpected equipment breakdown.
In the latter scenario, you might have to wait several hours for an expert to arrive and examine the broken equipment, and there is no assurance that he will be able to start fixing it right away. In other words, routine maintenance helps a corporation avoid many of the costly emergency pauses.
Every piece of equipment has a design life-cycle, and completing it depends on performing advised routine maintenance. The basis for the operator's rates is the amortization of acquisition costs throughout the equipment's design life. Costs are underestimated and contributions to business earnings are lost when equipment fails to operate for its intended lifespan owing to neglect.
Proactive maintenance and operator education are the two most effective approaches to increase the useful life of heavy machinery.
4. Security
The safety of industrial machinery and the overall working environment are both enhanced by the implementation of a routine heavy machinery maintenance plan. You don't need to be concerned that something may malfunction and hurt a worker because you know that every component will function as intended.
In addition to being safer and more dependable, well-maintained equipment is also more durable. As a business owner, the last thing you want is a sudden component failure because this poses a significant environmental risk and could cause harm to not just the machine's operator but also everyone around and other machinery. Sudden failure has a devastating effect on your expensive equipment as well as the health of your staff.
5. Increased effectiveness
For equipment to work at its best, repair and maintenance are essential. Through the identification of wear and damage indicators, heavy equipment maintenance also improves efficiency. When you make the required mechanical repairs, you can be certain that every component is in good functioning condition. You may utilize your tools to their fullest extent as a result, maintaining great productivity.
This is a reference to effectiveness from a business and service standpoint. There is no alternative except to remove heavy machinery from service for repairs when it breaks down. This implies that a machine operator who is being paid now waits aimlessly while the equipment is being repaired or is given little, tedious duties. Additionally, if the machine is essential to business operations and relies on other equipment, its downtime might reduce a company's productivity because schedules may slip.
6. Consistent maintenance safeguards your warranty
Manufacturers of heavy machinery may offer warranties that include labor and replacement parts, although this is frequently contingent upon the equipment having received routine maintenance.
If not, a lot of warranties will be worthless and you'll have to pay for the repairs yourself. Your chances of being able to use your warranty in the case of a breakdown will significantly enhance if you follow the manufacturer's advice about routine maintenance programs.
In conclusion, if you don't maintain your heavy equipment, you could lose out on a lot of advantages and put yourself in danger of issues that would be considerably more expensive to fix than the maintenance expenses.
7. Reducing the number of unexpected breakdowns
Unexpected outages caused by malfunctions reduce a company's worth. Customers are upset when deadlines are missed. As a result of employee frustration, safety mishaps may occur.
Due to rapid freighting of spares, after-hours call-outs, and the hiring of backup equipment, emergency repairs can cost two to three times as much as a planned replacement. When maintenance is planned, it is completed at a time and location that are convenient for the operator, without interfering with operations, and with all necessary resources pre-planned and ready to go.
8. Increase the value of resale
You might finally decide to sell a piece of gear so you can switch to a newer model. You want to receive the most money you can for that piece of construction equipment, whether you intend to sell it privately or trade it in for a newer model.
You'll be able to sell your heavy equipment for the maximum money if you keep thorough records of its maintenance. This is why: Consider the last time you purchased a used piece of equipment. Many of the questions you have are the same whether it was the family automobile or a piece of large construction equipment:
Is it reliable?
Was it adequately maintained?
Has it ever sustained substantial damage that might have an ongoing impact on how well it performs?
Service records and paperwork provide many of these answers as well as numerous reassurances regarding the unknown. The peace of mind having such service records on a used piece of equipment afford you is priceless. Make an upfront investment in the upkeep of your construction equipment. Later, it will pay off.
How can Technology Improve Maintenance?
Technology can benefit your business by enabling predictive maintenance. The optimal time to have your heavy equipment serviced can be determined using sensors, computer programs, analysis techniques, and more. By changing filters or parts that still have life in them during preventative maintenance; you could squander time and money. In order to replace parts before they fail, predictive maintenance brings them as close to failure as possible.
Although investing in the technologies you wish to use for predictive maintenance will cost money, think about the savings over time. You can save money on maintaining your heavy equipment after making the first investment in the technological components required for predictive maintenance. By arranging the repair rather than waiting for a failure, one mining business was able to save 13 times the amount it would have cost to replace the part.
Numerous sources of data are routinely utilized for predictive maintenance, including:
Telematics: Telematics devices gather data about the equipment they are mounted on and communicate that operating data to a computer for data collection and analysis. Some data might need to be physically downloaded over a line to a computer. It will assist maintenance staff in determining when is ideal to service big machinery.
Fluid analysis: Another set of data tools you can use to forecast service requirements is fluid analysis. To assess the degree of system wear, fluid samples from the car will be submitted to a lab.
Condition monitoring: Computer systems will use conditions on the jobsite to determine when to schedule predictive maintenance. Equipment will need more frequent repair when utilized in harsh environments like snow, ice, or extreme heat.
How does Deskera help with ERP for Heavy Equipment Industry?
Deskera is proud to offer ERP software to enterprises operating in heavy machinery. Deskera's all-in-one platform combines accounting, CRM, and HR software for the expansion of your organization. It is the finest option in ERP for SMEs as it is a reliable software solution.
Deskera Books can help you automate and mitigate your business risks. Creating invoices becomes easier with Deskera, which automates a lot of other procedures, reducing your team's administrative workload.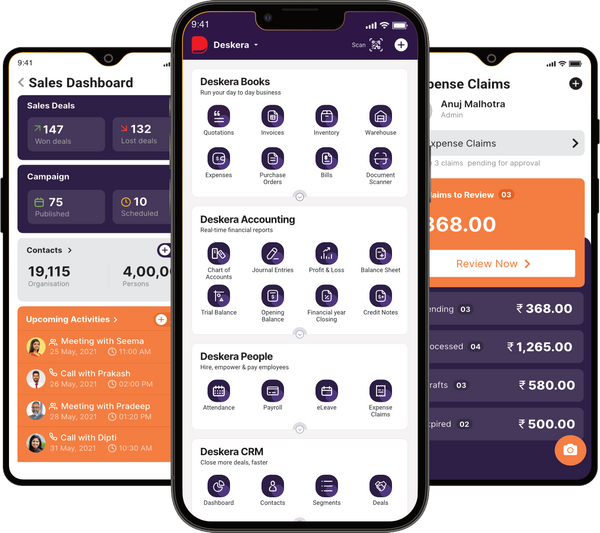 Deskera supports advanced inventory management through serial, batch, bill of materials, various warehouses, stock transfers and adjustments, among other features.
Deskera helps automate marketing, lead generation, sales, and after-sales operations of Heavy Equipment.
Deskera CRM Dashboard allows you to access deals reports, contact reports, and newly created activities in real-time.
Get Deskera ERP to Streamline Your Business Modules
Sign up for Free Trial Today!
Key Takeaways
The poor expansion of the construction sector and the world's economy previously caused slowdowns in the market for construction equipment. The market is anticipated to expand at the highest rate in the near future.
The market is anticipated to increase as a result of rising residential, industrial, and commercial construction activity, global economic expansion, and expanding public-private partnerships.
Understanding the factors that affect used equipment pricing will help you determine its genuine value, which will make it simpler to market and give potential buyers more assurance when they make a purchase.
The cost of a proper infrastructure bill won't be low. Inflation is imminent, according to analysts, and interest rates are at an all-time low. However, it's possible that an infrastructure law is in the works, in which case we should all keep a careful eye and get ready.
According to estimates, the market will benefit from the government's increased investment in infrastructure development. Growth is also fueled by a booming real estate sector.
Related Articles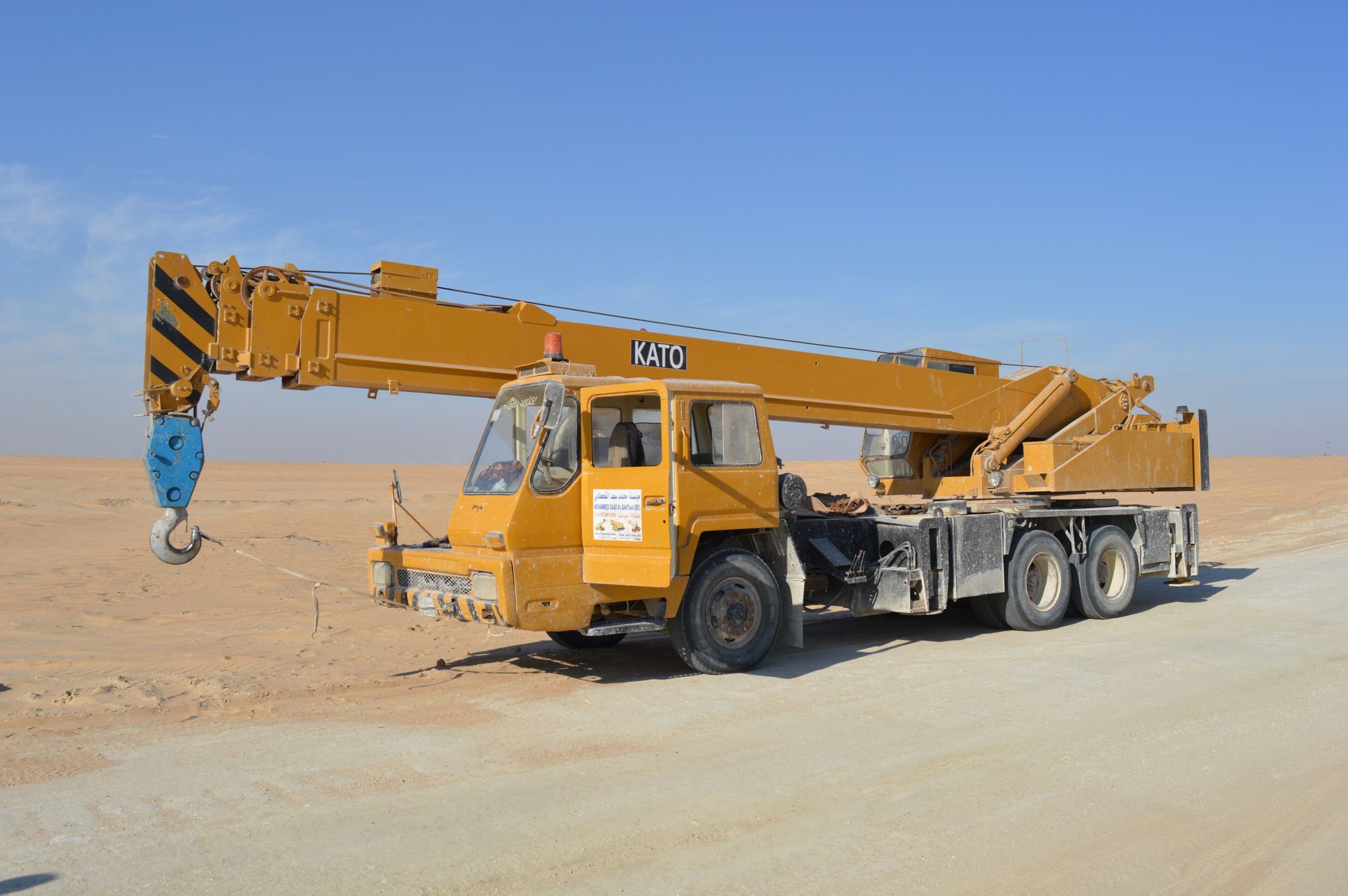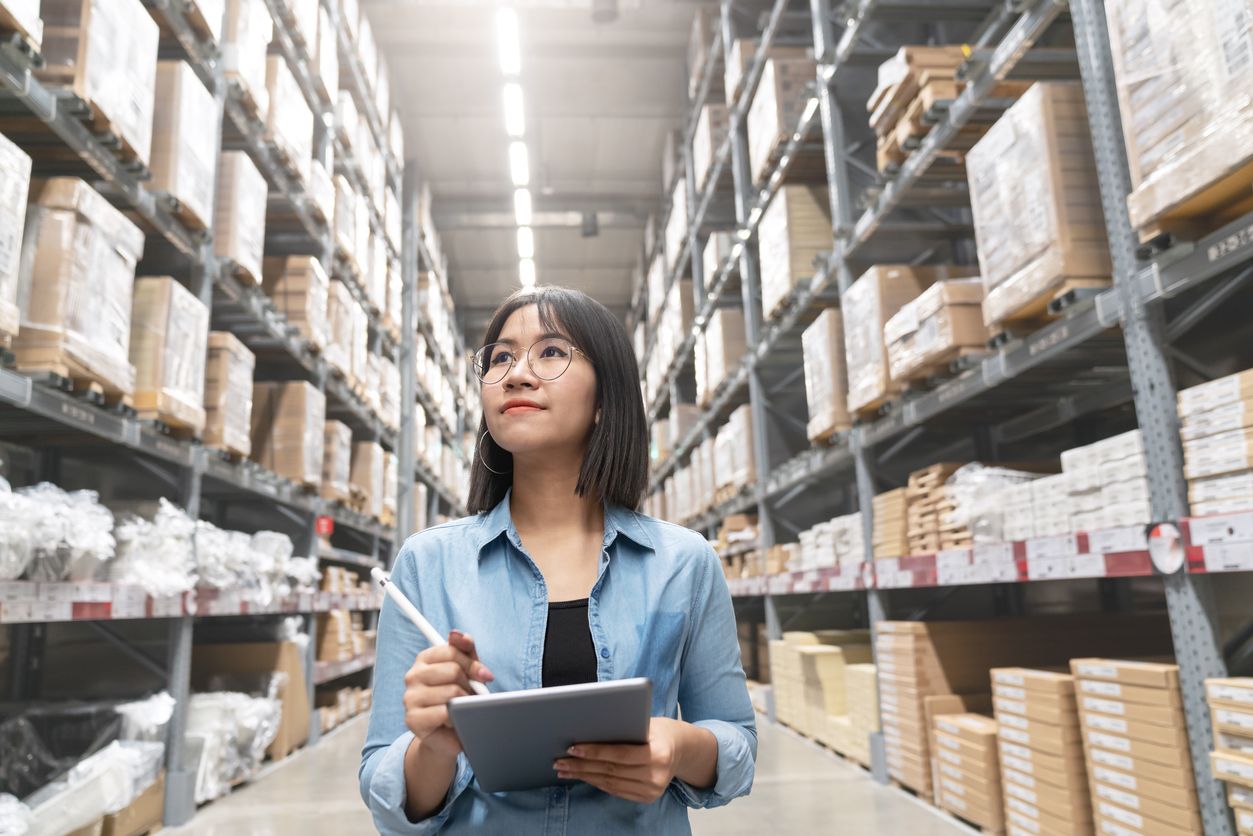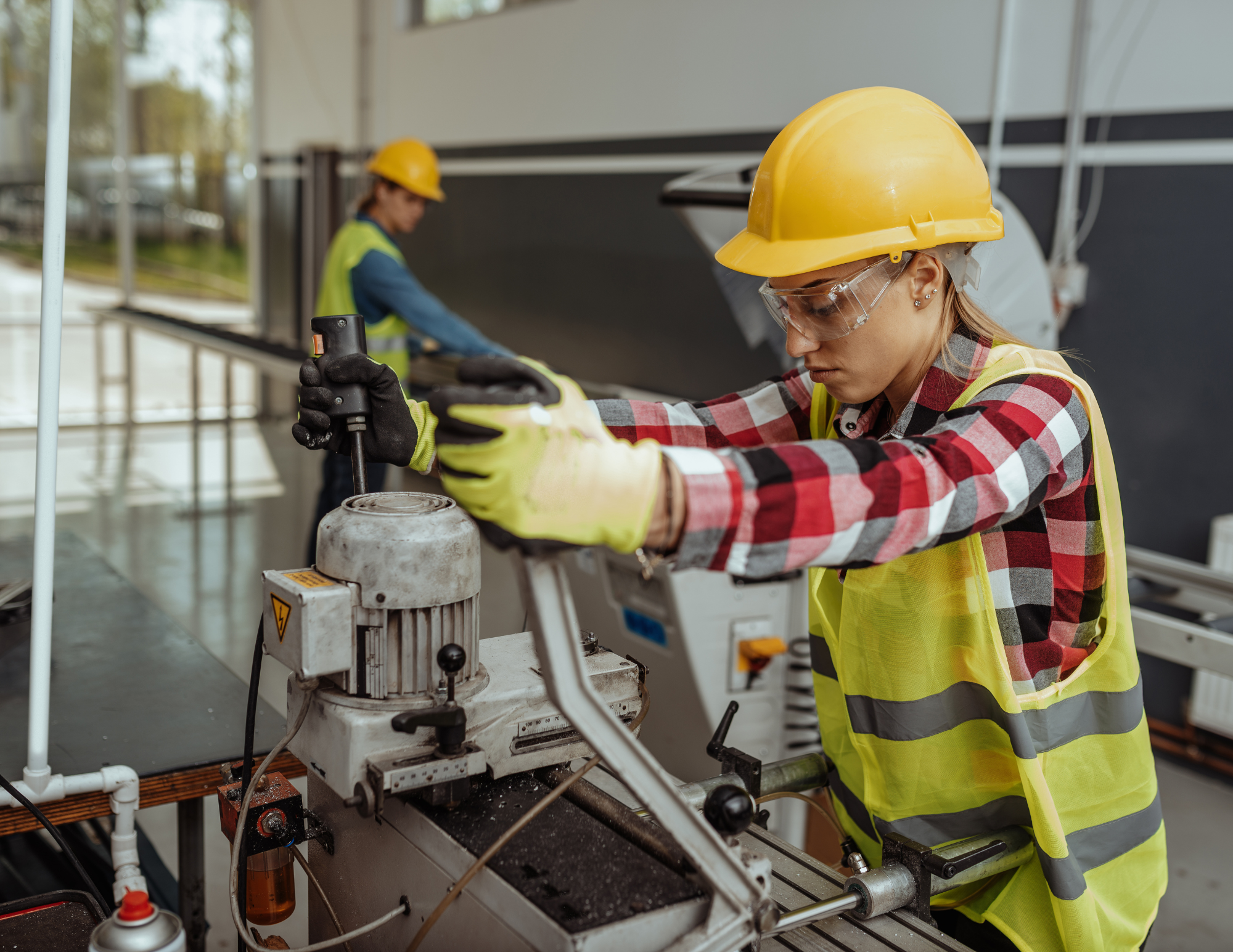 ---
---