Businesses have mixed strata of employees. Whether it is a small business or a multinational conglomerate, every organization has some employees who are difficult and as a result, the whole team may face productivity issues. These workers often suck out the energy and enthusiasm of the whole team and can have a horrendous impact on the whole business.
These difficult employees often undermine the authority and can be a big headache for the managers if they are struggling with their awkward professional mannerisms.

Let us look at what we will be covering in this article:
Who is a Difficult Employee?
Types of difficult employee
How to identify a difficult employee?
How to deal with challenging employees as a manager?
Spot the Difficult Employees to take Immediate Actions
How can Deskera Help You?
Who is a Difficult Employee?
A difficult employee can be referred to as a worker who fails to conduct himself or herself professionally at the workplace. This easy-go-lucky attitude, can affect the morale of the entire team and even affect the entire team's productivity, thereby affecting the business. These employees are often considered as challenges faced by small business owners and managers. This is why it is very crucial to know about tactics while dealing with employees who undermine the authority and bring a bad culture to the organization.
These employees show disengagement in work due to frustration which can be due to multiple factors - personal or professional. The problems can be related to health issues, personal or family matters, or behavioural problems. Sometimes, these employees often get triggered and influenced by an outsider, competitors or can be due to high-stress levels.  It can bring a toxic work environment leading to poor performance of the worker staff. Moreover, it can lead to poor customer relations and increase payroll deductions for the employer with a higher staff turnover, thus adding more work for the HR department.
Types of difficult employee
Instead of dismissing the difficult employees who undermine your authority, it is necessary to know the types of employees that cause problems at the workplace. Once you have identified types, you can find out tricks and innovative solutions to manage them. The types include -
Lazy: These workers usually struggle to complete their assigned tasks due to a lethargic attitude. They are not underperforming but usually have a much careless attitude at the professional place, and hence, often miss out on deadlines.

Over-ambitious: While there is nothing wrong with being an achiever and these employees could be trouble for the team as they try to outdo all others. These try to undermine your authority by cross-examining and cross-questioning even their superiors and want to blatantly follow their own path.

Dramatic: There are some workers in the office who want some real drama at the workplace. While there is nothing wrong with a gap or laughing at coffee time, these employees cannot call it a day unless there is some nuisance in the office. They either shed tears, spread false rumours, indulge in unnecessary shouting or just trot the workplace questioning "Why he is doing all the work?"

Hilarious: Always in a comedy mood, these workers want to just have funny banter at the workplace. These employees might shame themselves to keep everyone happy but can be a major disruption for other colleagues when there is some serious work project going on.

Cynical: While you might meet all the above types of employees, an employee who never laughs or greets others becomes a serious guy in the workplace. He never mingles with other colleagues and can put the entire team in a bad mood as this attitude is contagious. While the problems might be personal, you should never write off these workers as sometimes they just need a pat on the back and a little chat over problems faced in the work.
How to identify a difficult employee?
Every individual in an organization is occupied with projects and deadlines. Hence, one cannot keep an eagle's eye on each person to understand who undermines your authority. To recognize who is a difficult employee in the team, let us check a few possible scenarios which can bring a bad reputation to your organization -
Employee Fails to Fulfil Responsibilities
Poor performance at the workplace could be due to multiple reasons. It might be due to lack of ability, lack of motivation or some personal problems that give hindrances in concentration at the desk. It can be even because the individual feels there is no scope for career growth and has lost interest due to repetitive mundane tasks, which propels him to undermine your authority.
An employee comes with a bad attitude
A worker who has a bad attitude can exhibit behavioural issues such as showing up late at the work meetings or being inattentive during valuable discussions with the client. This can induce toxicity in the team and also wears on everyone else thereby affecting productivity and sales of the company.  
An employee undermines your authority
A deliberate attempt to not listen to the leader's boss is not a good situation for the entire team. It can induce doubt about the leader's ability and also change their perspective which can affect the overall team's performance. This negative communication style could even affect the company's sales for a quarter or two and bring huge financial losses.
How to deal with challenging employees as a manager?
Every manager wants to keep up the liveliness at the workplace and hence asks the HR department to organize sessions that generate curiosity and interest among the employees. The HR professionals need to ensure that there is a good atmosphere at the workplace and no employee purposefully undermine the authority of a senior professional. To make sure professional etiquette are properly followed, the managers should take specific steps while dealing with difficult employees. These are as follows -
Lend an ear - Listen! The best hiring managers do not turn away the situation and show off their frustration by not paying attention. Instead, these professionals always want to understand what is troubling the employee and understand his/her perspective.
Find out the reason behind the changed behaviour for positive feedback - An employee does not undermine the authority of his superior immediately after joining the company. A good employee can alter his behaviour when something is really bothering him - work method or some personal issue. Understand his reason and give clear behavioural feedback. This can help him know what points he needs to improve.
Follow a planned approach: Developing a plan on basis of your observation and feedback can assist you to mould the employee as per your company's work environment. Using constructive feedback and training can help the employees who undermine the authority to get back to focus and do their tasks properly.  
Coaching: helps to modify the behavioural approach
Counselling: assists to know the reason behind  and mentoring for peculiar behaviour
Training: Ensures the knowledge gap is fulfilled and gives skill enhancement to develop the employees
Discipline: It involves the HR department and focuses on immediate improvement with practical implications
Make them aware of the company's processes: Sometimes, a basic revision of the work culture and the processes to be followed while interacting with -
Clients
Vendors
Other Employees
Customers
Managers can also lead by example to define these behaviours. It not only makes them aware of the workflow process but also can force them to think about their professional approach in the organization.
9. Discuss Actions: Talking to employees other than meetings over a call or during coffee breaks can help the manager understand if he is facing some severe challenges. The manager can question the ongoing projects and whether he finds them exciting or is there a personal problem that is visible in his lazy attitude.
A star performer of your organization can suddenly start undermining your authority when he has some grave issues in his personal or professional life. When the manager notices a frequency of bad behaviour that undermine the authority of his supervisor, he should immediately schedule an unprofessional meeting to confront the problem. During this, he can understand the employee's perspective, suggest improvements through positive talk and even tell the worker about the consequences in a light manner.
10. Document the situations and work together: The easiest way to help an employee who undermines authority is to document his behaviour when the manager signalled was not appropriate. By keeping a draft of times when the worker was wrong, it becomes easier for the manager to discuss these points and let him know of times when he was unprofessional. The manager can then suggest improvement ways in which both shall work together to come out with a practical solution.
11. Be courageous: While it is very easy to bad-mouth another person, it takes special efforts if you have to encourage a person who is already in a grave dilemma which is reflected through his behaviour. Firing an employee could be the hardest thing for a manager but the organization cannot do with an employee who continuously just undermines your authority and refuses to improve.
In such situations, the HR manager has to take crucial steps to ensure a positive environment at the workplace. At such times, the manager needs to show courage and not give the task to a peer fellow. The best HR professionals do things impeccably and if the employee improves in his approach over a period, he needs to be courageous enough to accept it.

Spot the Difficult Employees to take Immediate Actions
Managers have to deal with all types of employees at the workplace. As a result, they should have a tactical approach for all people in the organization. There might be some disgruntled employees who are always complaining, take major time off for lunch and other activities or even complain to the customers which can result in bad-mouthing of the organization.
A disgruntled worker can have a negative impact on the organization and can even encourage others to undermine the authority of the immediate boss, spreading a wrong culture. The manager must take immediate steps to prevent him from sabotaging the company's goals and remove him from the team.
If the manager notices toxic behaviour in an employee, it is always better to catch him red-handed.  The HR manager needs to keep a close eye on these workers and ensure he does not imbibe the same thoughts in the team. These employees want to harm other colleagues or get a better position in the team. Therefore, it's better to spot these unhappy workers and let them off if they fail to change.
How can Deskera Help You?
Deskera People allows you to conveniently manage leave, attendance, payroll, and other expenses. Generating pay slips for your employees is now easy as the platform also digitizes and automates HR processes.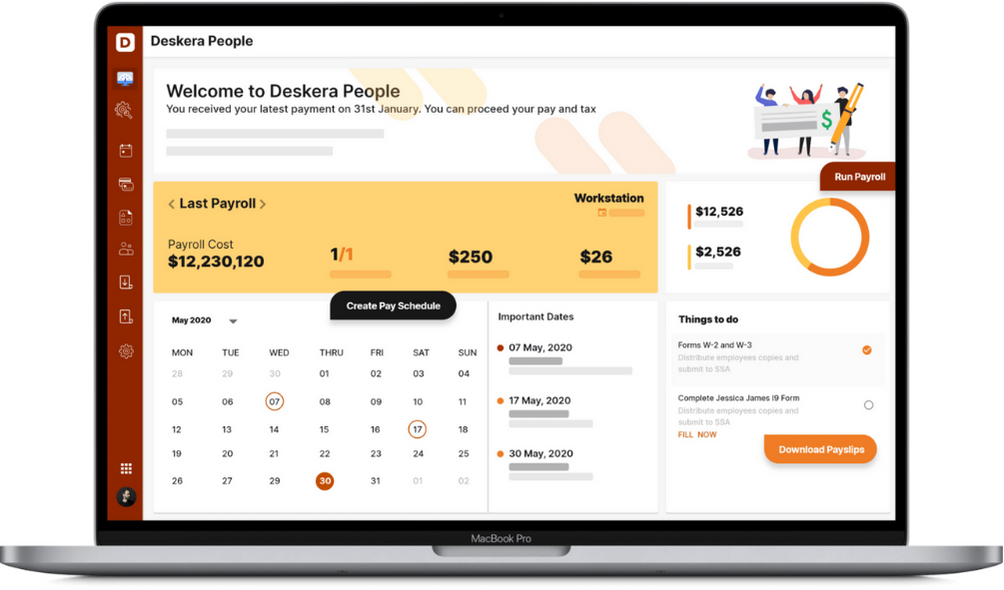 Try Deskera for Your Business
Try Deskera For Free
Conclusion
Challenging employees who continuously undermine the authority of their senior colleagues are a big threat to the organization and can have a large impact on the business. Hence, it is HR's role to have an eye on the overall behaviour of an employee in a company to notice their work style and suggest behavioural improvements when needed. The manager can either discuss the problem to find out a solution or just ask the person to leave if he thinks it is not good for the organization. Deskera provides HRMS solutions that help the managers effectively manage payroll, attendance of employees with no hassles.
Keynotes
Difficult employees are employees who consistently undermine the authority of senior professionals and bring a bad environment to the workplace.
These employees show different types of behaviour which can affect the work culture of the company. It can also motivate other members of the team to indulge in unprofessional behaviour which can bring a bad reputation to the organization.
The difficult employees can be termed as dramatic, lazy, over-ambitious, hilarious and cynical. The HR department must take some time off to discuss any professional problems or others faced by employees to give real solutions.
The managers can take steps to improve the behaviour of employees who undermine the authority through various steps. He can listen to their problems, discuss together and work out possible solutions, follow a planned approach. The manager can discuss actions for improvement and even conduct training sessions to fill in the skill gap for employees facing work issues. Moreover, he can also make them aware of the work processes and professionalism expected in the company.
It is the duty of the HR professionals to spot toxic and difficult employees to ensure the same is not spread amongst others in the organization. Managing difficult employees need a lot of patience, work to understand employee perspective and even sometimes, courage if he needs to remove the employee from the team.
Related Articles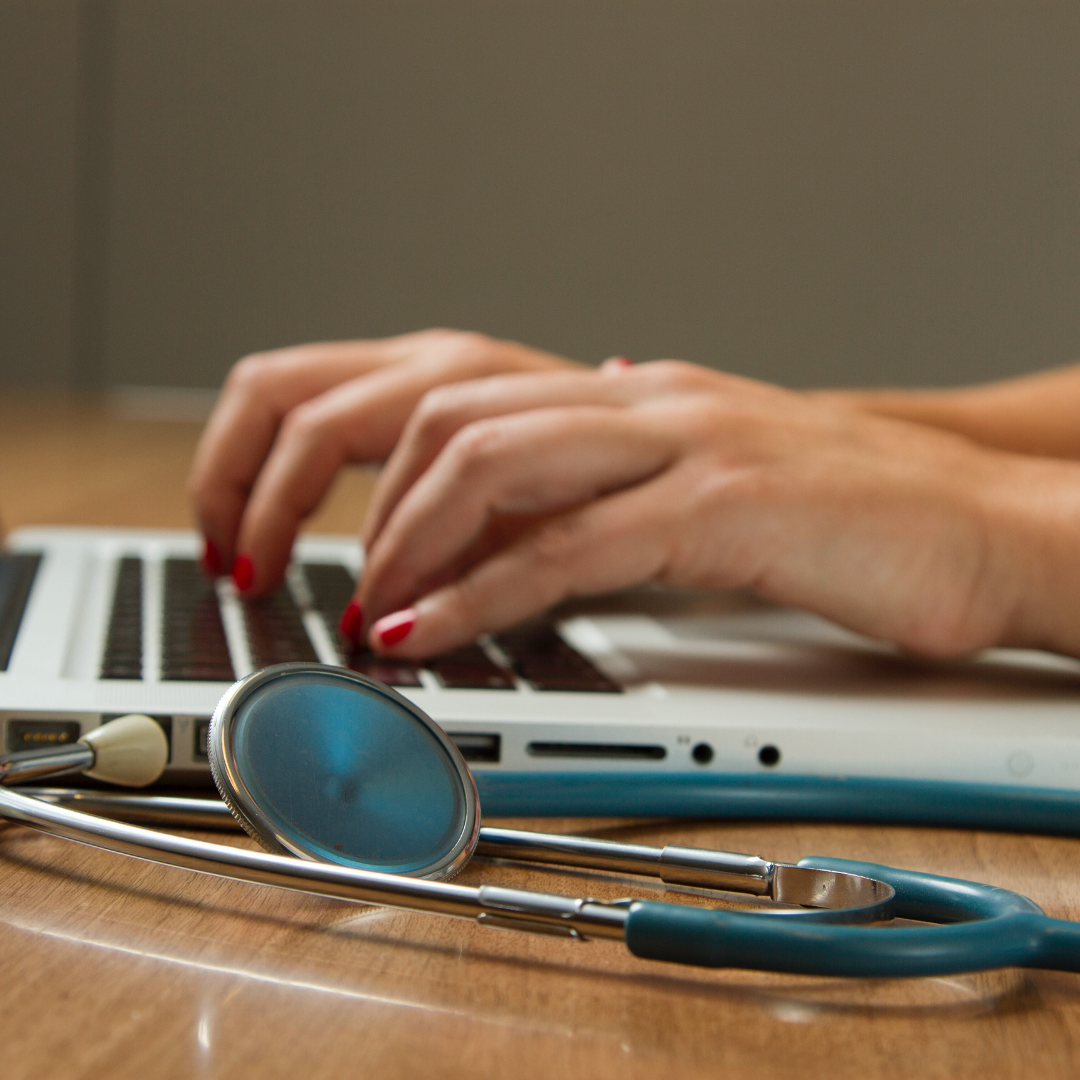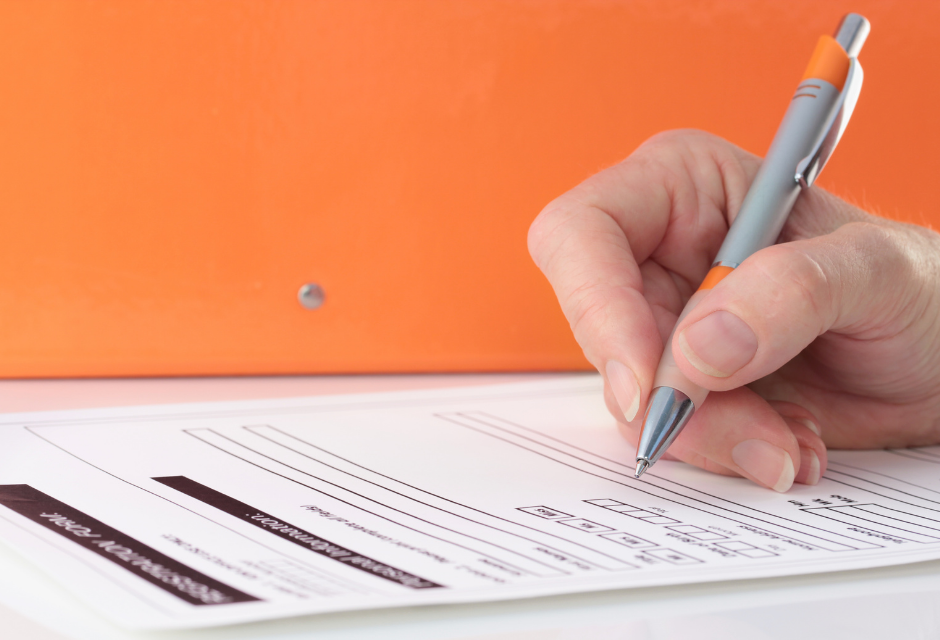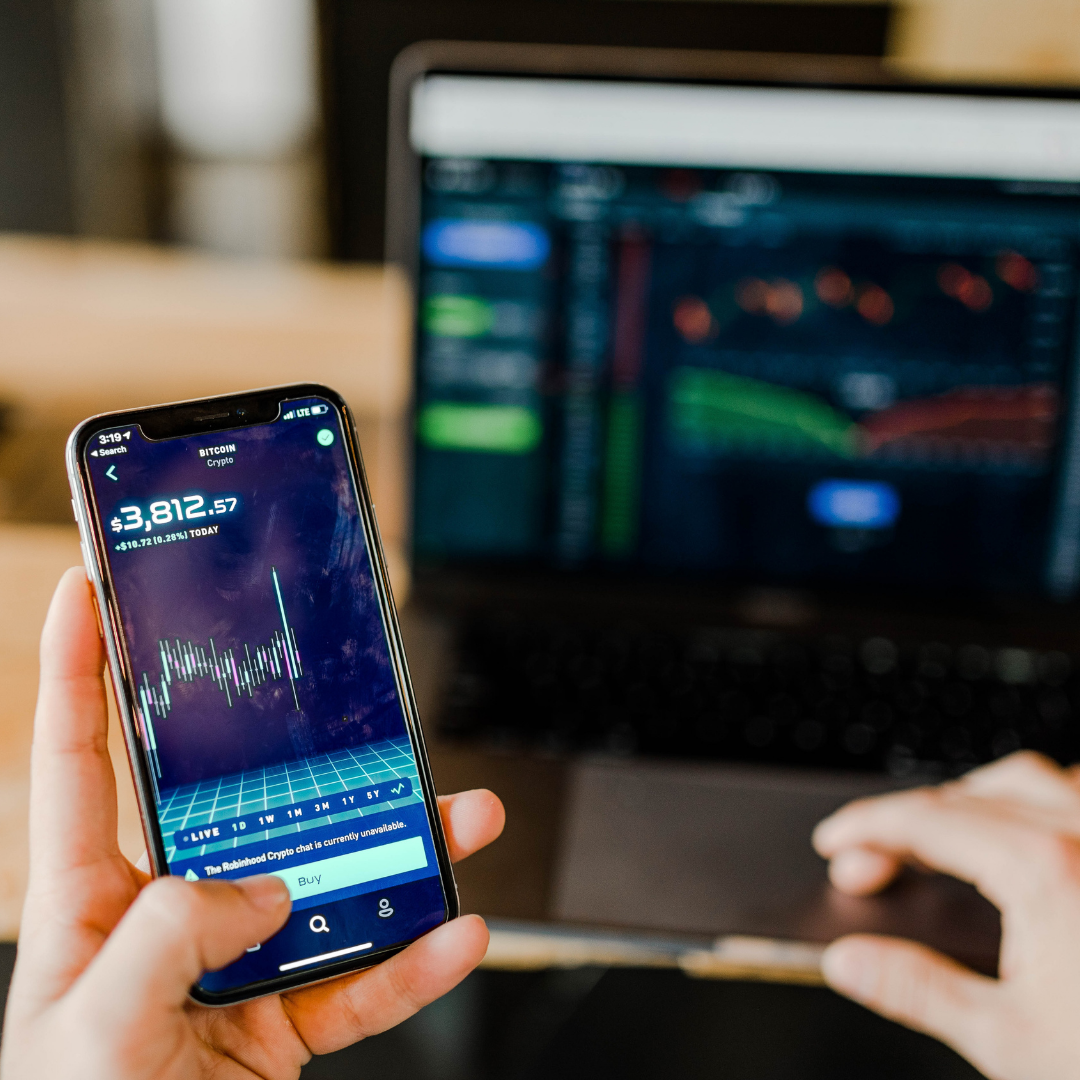 ---
---