Have you observed this "B Corp Certification" logo on your favorite stores and products?
Some of you may know what I'm talking about. But if you don't, it's well worth your time to educate yourself about it.
In recent years, there has been a movement in the corporate community, especially after the Covid-19 pandemic.  The majority of businesses are turning their companies as a means of bringing about social and environmental change.
Businesses are integrating their efforts to promote positive, equitable, and sustainable communities. This approach is supported by various recent movements and certifications, such as the B Corp Certification or B Corporation.
In today's guide, we will learn all about B Corp Certification, its advantages, and other aspects. Let's take a look at what'll cover ahead:
Let's Dive in!
What's B-Corp?
Certified B Corps (Certified B CorporationsTM) is a for-profit business recognized by most US states that are powered by both mission and profit. When it comes to environmental and social performance and responsibility criteria, these businesses maintain high standards.
Businesses have to show that their firm offers a solution to global issues such as climate change,  income disparity social unrest, and corporate transparency.
Companies seeking certification have to go through B Lab's rigorous and thorough application procedure.
Understanding B-Corp Certification
B Corp certification enables new businesses to be purpose-driven, and that established businesses to expand responsibly.
Moreover, B Corp businesses, like NGOs and 501(c)(3) organizations, emphasize public stakeholders over private stockholders, however, unlike nonprofits, they are taxed like any corporation.
According to the Certified B Corporation website, B Corp organizations "use revenues and growth as a means to a bigger end: good impact for their employees, communities, and the environment."
In its Declaration of Interdependence, the B Corp movement outlines a set of values. B Corporations and executives of the purpose-driven global economy, according to the declaration, believe:
B Corps has to be the change we want to see in the world.
Businesses should strive to cause no damage and help everyone through their products, practices, and revenues.
That all business should be performed as if society and locations are important.
That B Corps operate with the awareness that we are all interdependent and so responsible for one another and future generations.
Understanding B Labs
B Lab is a nonprofit organization that assesses how a business contributes to a social benefit that isn't just restricted to financial profits but also community benefit.
Furthermore, B Lab believes that corporations should have an impact on more than simply shareholders' wallets and that they should ultimately define success in terms of the social community, environment, and employees.
The five requirements that define a Certified B Corporation, according to B Lab, are
Accountability:
The impact of the corporation on all shareholders is required of directors.
Performance:
Corporations must pass the B Impact Assessment test with a minimum score and recertify every two years.
Cost:
The cost of certification varies depending on the amount of revenue gained.
Transparency:
Certified B Corporations are required to produce and make public a report on their social and environmental performance, which is evaluated by third-party neutral criteria.
Availability:
No matter what form of business entity it is or where it is incorporated, any company can become a Certified B Corporation.
Companies that want to be classified as B corporations must score at least a B on the B Impact Assessment. This assessment further helps to determine the company's impact on its customers, employees, community, and environment.
Furthermore, they should also make their B Impact Report – a rundown of the assessment — on the Certified B Corporation portal. The B Lab, a governing body, is in charge of all of this.
Becoming a B corporation allows businesses to maintain their social objective while scaling their operations. Because they are for-profit, businesses are able to expand and collect funds while still adhering to a socially accountable standard.
Interestingly, the number of approved B Corps is steadily increasing. Currently, over 3,000 companies from 150 industries and 71 countries are pursuing B Corp certification.
Different types of businesses necessitate different certifications. The four categories are as follows:
Multinational corporations and public corporations
Start-ups
Companies that are affiliated with one another
Certification on an international scale
Difference between B Corp Certification and B Corporation
The terms advantage corporation and B corporation are not interchangeable (even though they sound exactly the same). Capitalization is the only difference.
To add to the confusion, B Corp Certified firms are referred to as "B Corps," whilst benefit corporations are referred to as "B corporations." Keep an eye on the capitalization.
What are they?
B Corp Certification: B Corp is not a legal body, but rather a company that has been certified by B Lab, a third-party organization. The certification is similar to fair trade certification in that it certifies that a company meets a range of environmental and social standards.
B Corporation: A benefit corporation, sometimes known as a B company, is a legal entity that exists to help others. While not every state recognizes B corporations as corporate organizations, there are now 36 states that do as of October 2019. B corporations, on the other hand, do not enjoy any special tax treatment at the federal level.
Benefit Corporations and B Corps are unquestionably honorable designations. However, there are some fundamental similarities and distinctions between them.
A B Corp certification is entirely optional, and it can be revoked at any moment. Changing the company's structure to become a Benefit Corporation, on the other hand, necessitates permanent adjustments
Customers, employees, and investors value both sorts of certification
Both certifications are excellent ways for a business to stand out from the competition and indicate a genuine commitment to contribute back to the community
Both B Corps and Benefit Corporations are alternatives to the traditional 501(c)(3) tax-exempt organization
It's crucial to remember that Benefit Corporations haven't been approved in every state yet. Several states are presently considering laws in this area.
Whether or not a company chooses to pursue certification, the Benefit Corporation form is important on its own. In many ways, this structure corresponds to B Corp certifications.
Perhaps most crucially, using the Benefit Corporation legal set of the framework is the best approach for a company to ensure that it meets the legal requirements for B Corp certification.
Remember:
Even the smallest yet most powerful sole proprietor can become a B Corp Certified company.
All you need is to be a for-profit business
For at least a year, it has been in operation
If you've been in business for less than a year, you can file for Pending B Corp Status to demonstrate to investors and customers that you're serious about your business.
Furthermore, the test will remain the same, but you will be asked to estimate your answers and will be given a distinctive symbol to signify that your results are awaiting.
Requirements of B-Corp Certification
If you're going to establish a business or transform an existing one to a B corporation and seeking for B-Corp certification.
Check the following requirements that you must consider for that:
The B Impact Assessment, or BIA, must be completed by an entity. Over 50,000 firms utilize the BIA, which is a completely free and online measuring and evaluation paradigm for non-financial data metrics.
Furthermore, it examines five aspects of a business: governance, employees, community, environment, and customers.
A sixth corporate disclosure category outlines any potentially sensitive sectors, practices, fines, or sanctions that a firm may have that aren't expressly included elsewhere in the evaluation.
After completing the B Impact Assessment, companies must go through a multi-step authentication process to ensure that all of the data and replies provided are accurate. Each evaluation must receive at least 80 points in order to be certified.
B Lab also does a background check on the company. For business names, brands, executives/founders, and other pertinent issues, background checks involve an examination of public documents, news sources, and search engines.
B Lab publishes a public page with the B Impact Report overview of a company's ratings on the B Impact Assessment by section once it passes certification.
In addition, all certified B Corps must pay an annual fee to B Lab to help maintain the organization. It is structured on a revenue-based sliding scale.
Once, you are cleared with everything, then fill out a Term Sheet and sign it to make your certification legitimate.
Note: Passing the test is a difficult task, as it consists of over 200 points. Once you've passed, you'll be held to high ethical standards.
You must recertify every two years because standards change. During this time, organizations are subject to third-party audits.
How Your Business Can Become B-Corp Certified?
Acquiring B Corp certification requires two important components: significant effect and legal reform in company governance.
Impact Assessment
To evaluate and score their impact on society and the environment, businesses perform an impact assessment.
This questionnaire is designed for certain businesses, such as furniture, food,  and fashion. And, it also includes questions about government, workers, community, environment, and customers.
To be certified, an organization must get an average score of 80 in all zones.
Governance Reform
Corporations must change their bylaws or accept a corporate form that explicitly compels all stakeholders, not just shareholders, to be considered in decision-making.
Employee well-being, customers, suppliers, and a company's environmental footprint are all factors to consider. This legislative change can be implemented right away or within 2 years of certification.
Pay Fees
You'll have to pay an annual fee for the company certification when you pass. Depending on your sales volume, the annual cost can range from $500 to $50,000.
The certification is valid for a period of two years. You'll have to retake the Assessment after that period if you want to get recertified. You'll have to recertify if the owner who participated in the program leaves the company.
Advantages of Becoming B-Corp Certified
Following we have discussed some major advantages or benefits of becoming B-Corp Certified. Let's learn:
Flexibility in Business Management
You can pursue broader management ambitions by becoming a B Corp. When you run a traditional for-profit company, your investors want you to concentrate only on shareholder value. This can turn you become a slave to your profits.
With a B Corp, your investors, employees, and consumers know right once that your ambitions are more than just making money. This allows you more freedom to run your business the way you want it, concentrating on the outcomes that are most important to your company's objective.
Recruiting and Retaining Top Employees
B Corp Certification shows a potential employee that the organization is devoted to a positive work environment and culture.
Millennials will make up 75% of the global workforce by 2025, according to the Deloitte Millennial Survey. Furthermore, half of the millennials polled want to work for a company that follows ethical business practices.
B Corporation certification demonstrates to potential employees that you are dedicated to making a positive influence on the planet. As an employer, the more connected you are with their values, the more appealing you are.
Part of the Impact Assessment also looks at how businesses treat their employees in terms of pay, benefits, training, and ownership options. The B Impact Assessment includes the following questions:
How does the remuneration structure of your company compare to that of other companies in your industry?
What is the minimum amount of paid vacation days and paid holidays that full-time employees are entitled to each year?
Do you have a committee that helps you stay on top of OSHA's standards and programs?
B Corps are drawing elite talent, particularly among individuals looking for meaning in their work.
Because of the company's reputation as a fantastic place to work, certification helps promote and legitimize an employee-centric culture, which attracts exceptional candidates.
Instead of hiring people who are just seeking a job, hire people who are passionate about what you're doing. Businesses with engaged employees are more profitable and double as likely to succeed as those with disengaged employees.
Join forces with like-minded companies and investors
When you become a recognized B Corp, you join a global network of over 2,600 companies that share your values.
In addition, B Lab offers networking events for B Corps, both in-person and online. If you're just starting out in business and need assistance, partners, suppliers, or anything else, this can be quite beneficial.
Furthermore, many investors are drawn to companies that are socially accountable. While investors really want you to have a lucrative company plan, others may want to invest in something that benefits the globe. It's possible that your B Corp Certification will help you flourish.
Operational Risks and Benchmarking
Financial measures are useful for measuring, but they only provide a short-term tale about a company's profitability.
Non-financial measures provide a far more detailed picture of a company's overall health and give you a better understanding of the wide variety of dangers it faces.
Economists and business professionals increasingly view ESG, or Environmental, Social, and Governance, problems among the top five risks in every firm. Furthermore, these risks can be identified and mitigated via certification.
Frameworks, such as B Corp certification, enable a business owner to benchmark and measure a variety of non-financial measures that were previously difficult to quantify.
Genuine trustworthiness
When you're a B Corporation, you can't just say you're environmentally friendly or socially concerned; you have to show it.
You must demonstrate how you are delivering positive benefits for people and the environment through rigorous documentation as part of the certification process.
This further means that consumers and other businesses may be certain that B Corp enterprises are doing more than merely professing to improve their communities. They're doing the right thing.
Differentiation is crucial in a competitive market
Consumers are becoming more interested in purchasing products and services from companies that are committed to societal and environmental goals.
According to a 2019 Deloitte survey, more than 80% of consumers would be willing to pay more if a company raised its prices to be more ecologically and socially responsible or provided higher compensation to its workers.
Conscious consumers' desire is already having an economic influence on consumer goods sales, as products with a sustainability component have been increasingly popular.
Drawbacks of B-Corp Certified
Following are some of the major drawbacks of being a B-Corp Certified company. Let's get started:
Zero Tax Breaks
There are no federal tax incentives for benefit corporations or recognized B Corps.
If you're a benefit corporation that's been certified as a B Corp, you can choose whether to be taxed as an S corp or a C corp. These are the only two tax structures accessible to you because a benefit corporation is a corporation.
Your tax system will stay the same if you're a different organization that's B Corp certified.
Every Action Needs to be Considered
As a B Corp, you're legally obligated to think about how your actions may affect your stakeholders.
Let's say you could switch to less expensive packing material. The alternative, on the other hand, is not ecologically friendly, and the manufacturing process would expose your personnel to dangerous chemicals. As a recognized B Corp, you are legally obligated to pass up that opportunity.
What occurs if you don't follow through? Employees and shareholders may sue you and your board for failing to uphold your company's social goal.
Reports are Made Public
Once you've been certified as a B Corp, you'll have a public profile on B Lab's website with your company's impact score. This is a requirement of B Lab's public transparency policy.
Your score, as well as specifics about how you scored in the sub-topic areas, will be listed for each area of the Impact Assessment. Viewers can check how you rank in the following categories under your total community score:
The creation of jobs
Inclusion and diversity
Participation in civic life and charitable giving
Participation of the local community
Product suppliers, distributors, and manufacturers
If you're succeeding in these areas, this is an excellent advertisement for your business. However, if you're falling short, this could be a disadvantage.
Why Companies Pursue B-Corp Certification?
The organization that certifies B Corporations, emphasizes the importance of the private sector coming together and taking action. B-Corps companies come up with profitable answers to the problems that the world is facing through innovation.
According to Andy Fyfe, the senior manager for growth and activation at B Labs, "Instead of purely focusing on creating the best products for profit, we can innovate toward profitable solutions to the issues we face."
The reasons for certifying your company, as well as the pool of certified B Corps, are many. Fyfe, on the other hand, lists three of the most frequently claimed reasons:
Businesses are keen to join the worldwide network that B Corps are creating
The community's collective voice—and action—is being used to create a regenerative instead of the extractive economy.
Several North American Certified B Corporations, for example, founded the B Corp Climate Action Collective in February, a collection of committed B Corps committed to combating climate change.
"We demonstrate our firms' collective capacity to alter trade, build an inclusive society, and regenerate the environment," the organization said in a statement.
"We pledge to take significant actions toward climate resiliency by using advocacy, cross-sector collaboration, business action, and capital markets to reduce carbon emissions and improve global well-being."
Employees are starting to ask for it
According to research, an increasing proportion of employees, particularly millennials, desire to work for a firm with a goal. Furthermore, there is evidence that a company's mission is more effective when people believe in it.
Certification as a B Corporation distinguishes decent businesses from others that are simply skilled marketers
B Corps must commit to activities that have a significant impact rather than relying on deceptive practices like greenwashing (rather than just marketing themselves as such). This can aid in the development of consumer trust.
Legal Requirement Associated with B-Corp Certification
The legal criteria differ from state to state. The legal requirement ensures that your business and all personnel uphold the Triple Bottom Line commitment.
In practice, you must sign agreements certifying that you will uphold B Corp's ideals. The legal requirements are spelled out in detail by B Lab. You must also pay a fee to become certified, and you should resubmit every two years.
Things to Consider with B-Corp Certification
In the context of B Corp, investing in a great deal of effort pays off spectacularly. You'll obtain the seal of approval.
Whether or not a company is certified as a B Corporation, making it more sustainable is difficult. Every worker and the executive must put in effort and participation.
Money, time, and persistent motivation are all necessary. Moreover, a guided assessment with a clear end objective can often make it more doable.
It's completely free to take the assessment, and it might help you figure out what crucial initiatives you should prioritize or where you can develop.
Although there is a price to become certified, hundreds of businesses use the impact evaluation to track their progress and success.
Why You Should Support B-Corp Certification?
Following we have listed some crucial reasons why you should support B-Corp certification. Let's check out:
Positive Missions
When it comes to B Corps, you can rest assured that its purpose is to make the world a better place. They are performing well in areas such as the environment, social issues, and more.
You know a B Corp is actively practicing what it promotes because they publish annual Impact Reports, and by supporting them, you're contributing to these good causes.
Support your Values
There are almost 2,100 recognized B Corps, which means you may support a variety of businesses that are doing more than just selling goods for revenue. You can get each purchase count by using the B Corp directory.
Better Investment Opportunities
Non-profit organizations are no longer the only ones investing money and energy in their employees, the environment, and our communities. ‌‌
Even publicly traded companies can become B Corps, giving you more options when it comes to investing your money. As more people become aware of B Corps, it will drive more businesses to seek certification.
Better Community
Employee happiness equals happy individuals, which equals happy communities. Furthermore, employee dissatisfaction and high turnover rates can cost businesses millions of dollars.
Instead, like so many other B Corp Certified businesses, we are dedicated to our employees' health and happiness. B Corp Certification.
Protecting Environment
B Lab is making it possible nowadays for buyers to locate businesses that support important causes. You know their promises are worth more than just penning them in their online core mission since the certification process maintains every organization responsible with annual assessments.
B Corps are committed to using organic, local ingredients, reducing their environmental imprint, and giving back to the environment what they take.
Support B-Corp Certification
The profit-driven corporations really should consider sustainability, environmental, and social issues. Moreover, you can always vote for them to ensure that relevant goals and values are recognized.‌‌
By searching through this database, you can find out which firms are B Corps and discover much about how they contribute back to their community and environment.  Moreover, you can always look for the logo of certified B Corp.
Completing B-Corp Assessment
You surely might have doubts regarding legality, evaluation, and assessments
Although, it can appear to be a huge obstacle at first. However, if you're looking for the greatest approach for your firm to benefit the environment and your employees, the certification is worth considering.
Filing B-Corp Assessment
The B Corp Assessment is the first phase in the process. The Impact Assessment will ask you questions about your business in five areas:‌‌
Customers
Governance
Environment
Community
Workers‌‌
You will be asked to answer a series of questions that will result in a score on the assessment.‌‌
Plan to fail if you anticipate completing the evaluation on the first try. We, however,, recommend that first-time businesses set aside an hour for every "part" and then divide portions into days to complete.
Qualifying the B Lab Assessment
To qualify to B Lab, you must have at least 80 points. Keep in mind that B Lab wants 80 points on the evaluation to consider your application. ‌‌
Therefore, you need to be thorough when filling out the areas and accumulating data and information. You can present your assessment to B Lab for review once you've reached 80 points.‌‌‌‌
B Corp is the Right Choice for your Business?
For some businesses, becoming a benefit company is not the best option. You'd be misled if you thought you'd get a tax advantage for being environmentally conscious. B corporations must pay the same amount of taxes as for-profit corporations.‌‌
Before you start the process of becoming a B corporation, double-check that certification is accessible in your state. At the moment, 35 states have enacted benefit corporation legislation, with another five considering it.‌‌
If you began or plan to start a business for the public good, forming a benefit corporation is the right strategy to assure that you will be held to high ethical standards. You can stick to your objective, recruit excellent talent, and still make money.
Frequently Asked Questions (FAQs) Associated with B Corps Certification
Following we have discussed some of the important questions that might pop up in your mind. We have sorted those out for you. Let's clear doubts related to B Corp:
Que 1: How long does it take to get certified?‌‌
It may take some time for completing the BIA. Capacity and needed improvements are two elements that may influence how long it takes a corporation to finish a project. ‌‌
First, organizations with low capacity take longer to finish projects and frequently require outside aid. Second, organizations that must make numerous adjustments to attain the required 80 points for certification will typically take longer than companies that already have a high score due to beneficial practices in place.‌‌
Due to rising demand for the certification, B Lab may take up to 5-6 months to commence and finish the review process once the BIA is completed and ready for evaluation.
Que 2: What is the period of the certification?
The B Corporation certification is valid for three years. A corporation must recertify every three years by completing the BIA again and submitting it to B Lab for approval. ‌‌
Every three years, the performance standards are also modified. As a result, a business will always recertify using the most recent set of standards. Being a B Corp entails a commitment to continuous improvement.‌‌
Que 3: What are the indicators that a company is a Certified B Corporation?
The B Corporation certification can readily be found on a brand's website or on the product itself. The certification mark is usually found at the bottom of a company's main page.‌‌
Que 4: What does B Corp Certification cost?
Annual fees to B Lab are calculated based on a company's annual revenues. Their fees can be seen at https://bcorporation.net/certification.
Que 5: Is my organization a good fit for B Corp certification?
The B Corp certification is extremely comprehensive while remaining flexible, allowing solo owners, subsidiaries of multinational organizations, and everyone in between to become certified. Over 150 sectors are represented by certified B Corps in 71 countries.
Que 6: Is it possible for an LLC to become a B Corp?
Yes! LLCs must include a Purpose Clause in their Member Agreement in addition to achieving the performance benchmarks. See B Lab's Legal Requirement tool for further details.
Que 7: My business is already a C or S corporation. Should I become a B Corporation?
B Corps and Benefit Corporations are two distinct entities that are frequently misunderstood. A Benefit Corporation, like a C Corp or a S Corp, is a legal entity. ‌‌
To achieve the legal criteria for certification, S Corps and C Corps will need to become Benefit Corporations in addition to meeting the performance benchmarks.
Que 8: My company is still in its startup. When is the best time to begin the procedure?
Startups have an advantage in that they can start the process early and establish the proper policies and procedures from the start, rather than having to make modifications later. You'll be establishing a stronger company as a result, which will help you maximize your effectiveness.
Que 9: What impact does being a B Corp have on my taxes?
As a third-party standard, B Corp Certification has no tax ramifications. Benefit Corporation is a legal designation, not a tax status recognized by the IRS. ‌‌
As an S Corp,  C Corp, LLC, or sole proprietor, you can still file taxes. This is something that an accountant or a B Corp CPA should be able to help with.‌‌
Que 10: Does the fact that a company is not a certified B Corp imply that they are not socially responsible for social and environmental changes?
No, there are lots of socially responsible small enterprises that aren't B Corp Certified. If you don't see the B Corp certification, you should also do a thorough search on your own to learn more about the company's principles.‌‌
How Deskera Can Assist You?
As a business, you must be diligent with employee payroll system. Deskera People allows you to conveniently manage payroll, leave, attendance, and other expenses. Generating payslips for your employees is now easy as the platform also digitizes and automates HR processes.‌‌‌‌‌‌‌‌
Try Deskera for your Business
Grab your Free Trial Today!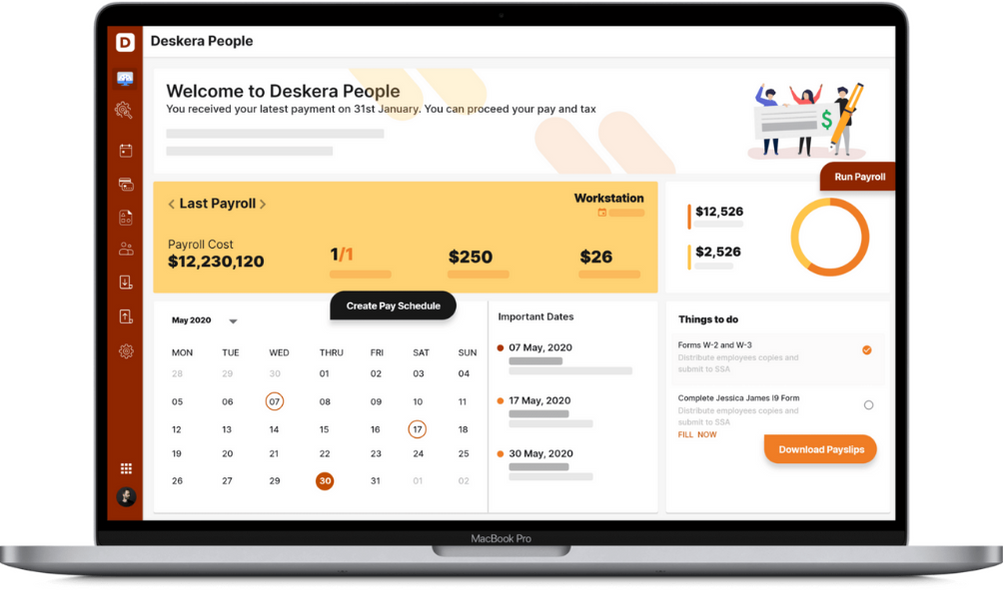 Final Takeaways
This comprehensive guide has come to an end. We've put together a summary of key points from this guide for your future reference. Let's get started:‌‌
Certified B Corps (Certified B CorporationsTM) is a for-profit business recognized by most US states that are powered by both mission and profit
B Lab is a nonprofit organization that assesses how a business contributes to a social benefit that isn't just restricted to financial profits but also community benefit
Becoming a B corporation allows businesses to maintain their social objective while scaling their operations. Because they are for-profit, businesses are able to expand and collect funds while still adhering to a socially accountable standard
The terms advantage corporation and B corporation are not interchangeable (even though they sound exactly the same). Capitalization is the only difference
After completing the B Impact Assessment, companies must go through a multi-step authentication process to ensure that all of the data and replies provided are accurate. Each evaluation must receive at least 80 points in order to be certified
You'll have to pay an annual fee for the company certification when you pass. Depending on your sales volume, the annual cost can range from $500 to $50,000
Part of the Impact Assessment also looks at how businesses treat their employees in terms of pay, benefits, training, and ownership options
Once you've been certified as a B Corp, you'll have a public profile on B Lab's website with your company's impact score. This is a requirement of B Lab's public transparency policy
It's completely free to take the assessment, and it might help you figure out what crucial initiatives you should prioritize or where you can develop
A benefit corporation, sometimes known as a B company, is a legal entity that exists to help others
Before you start the process of becoming a B corporation, double-check that certification is accessible in your state. At the moment, 35 states have enacted benefit corporation legislation, with another five considering it
The B Corporation certification is valid for three years. A corporation must recertify every three years by completing the BIA again and submitting it to B Lab for approval
B Corp Certification has no tax ramifications. Benefit Corporation is a legal designation, not a tax status recognized by the IRS
‌‌Related Articles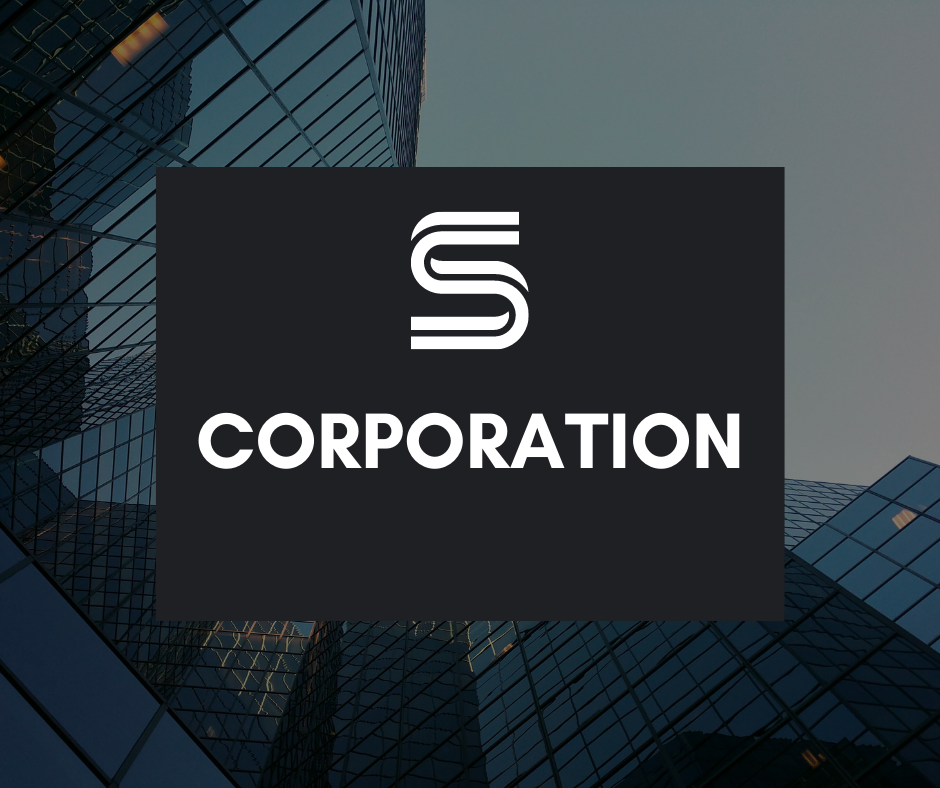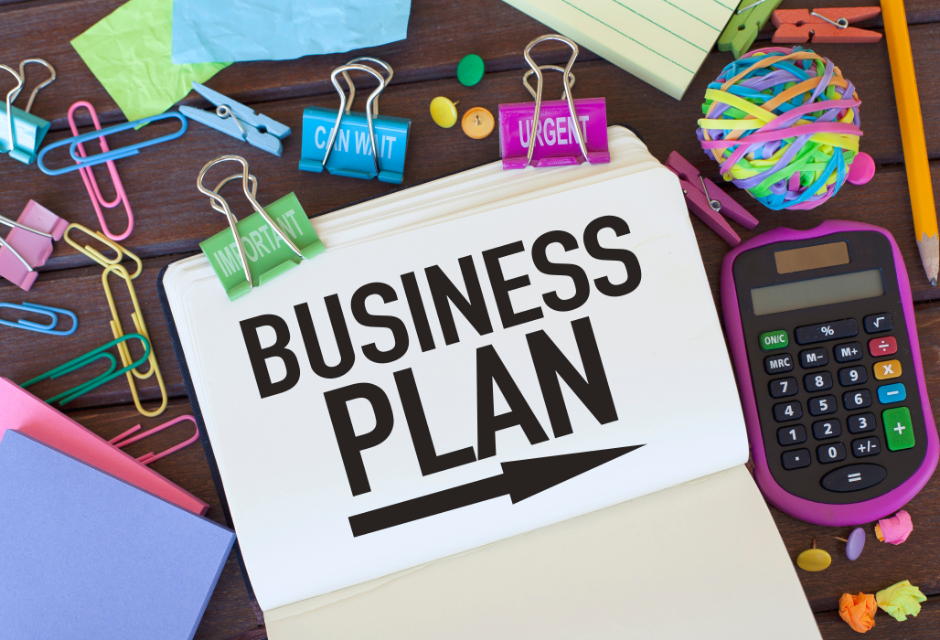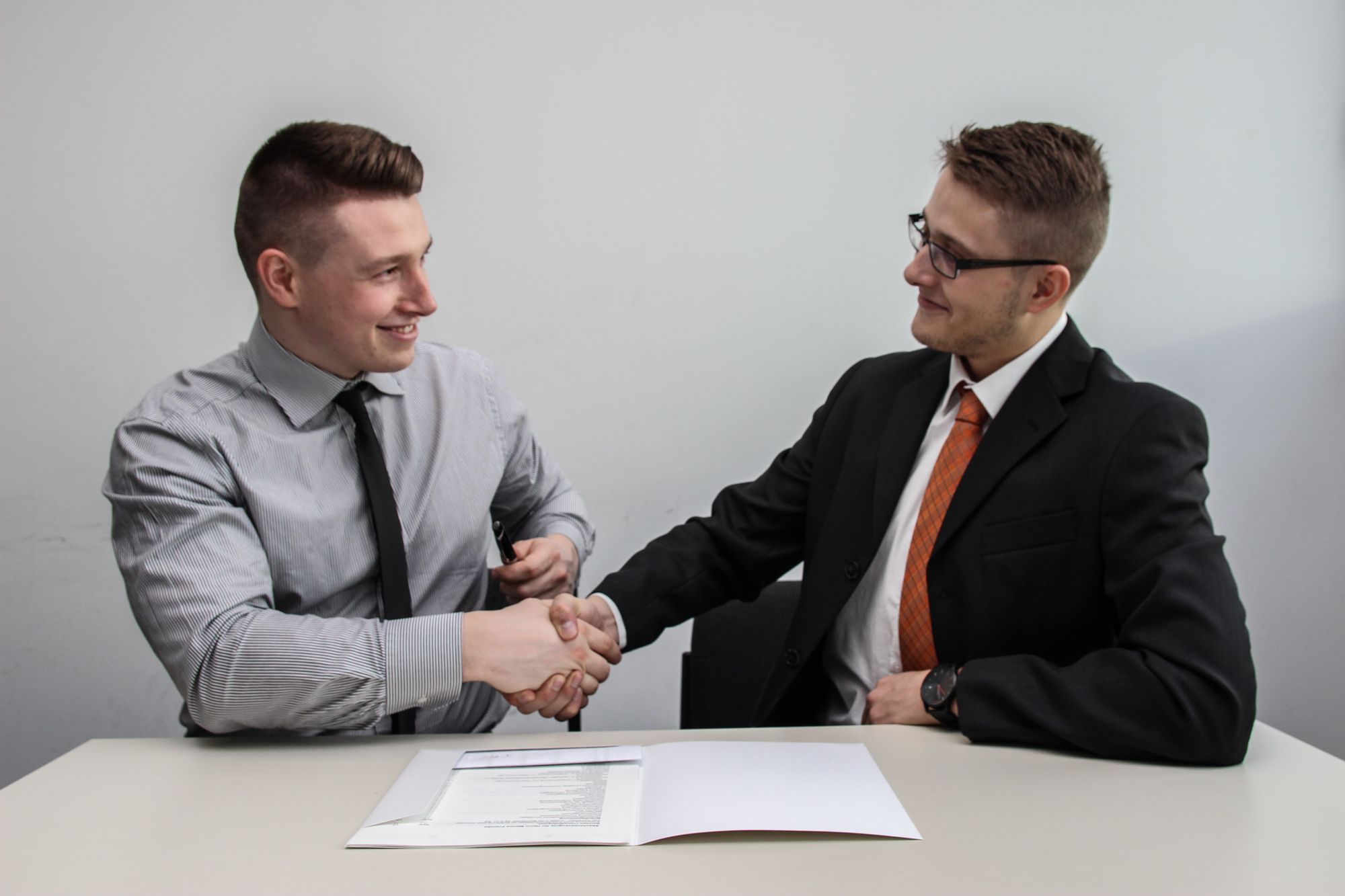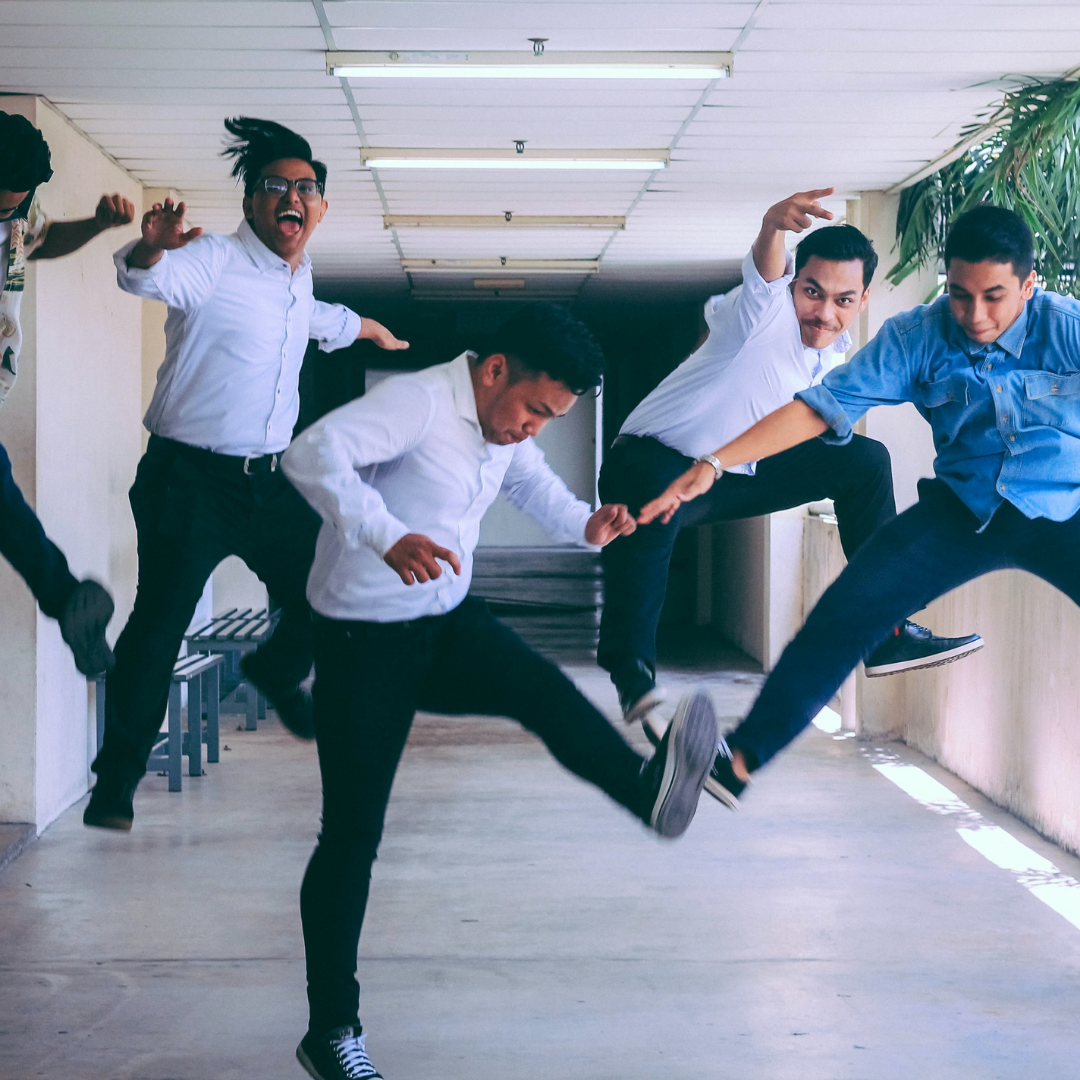 ---
---
---