Who better than a business owner understands the hassles of product returns? Not only is it disheartening but also arduous.
Retailers are facing a growing number of returns. In 2021, American shoppers returned over $700 billion in products. It is bothersome that the average return rate increased from 10.6% to 16.6% in a couple of years. Also, customers return E-commerce purchases at a higher rate than in-store purchases. So, we can expect a rise in return rate as E-commerce grows.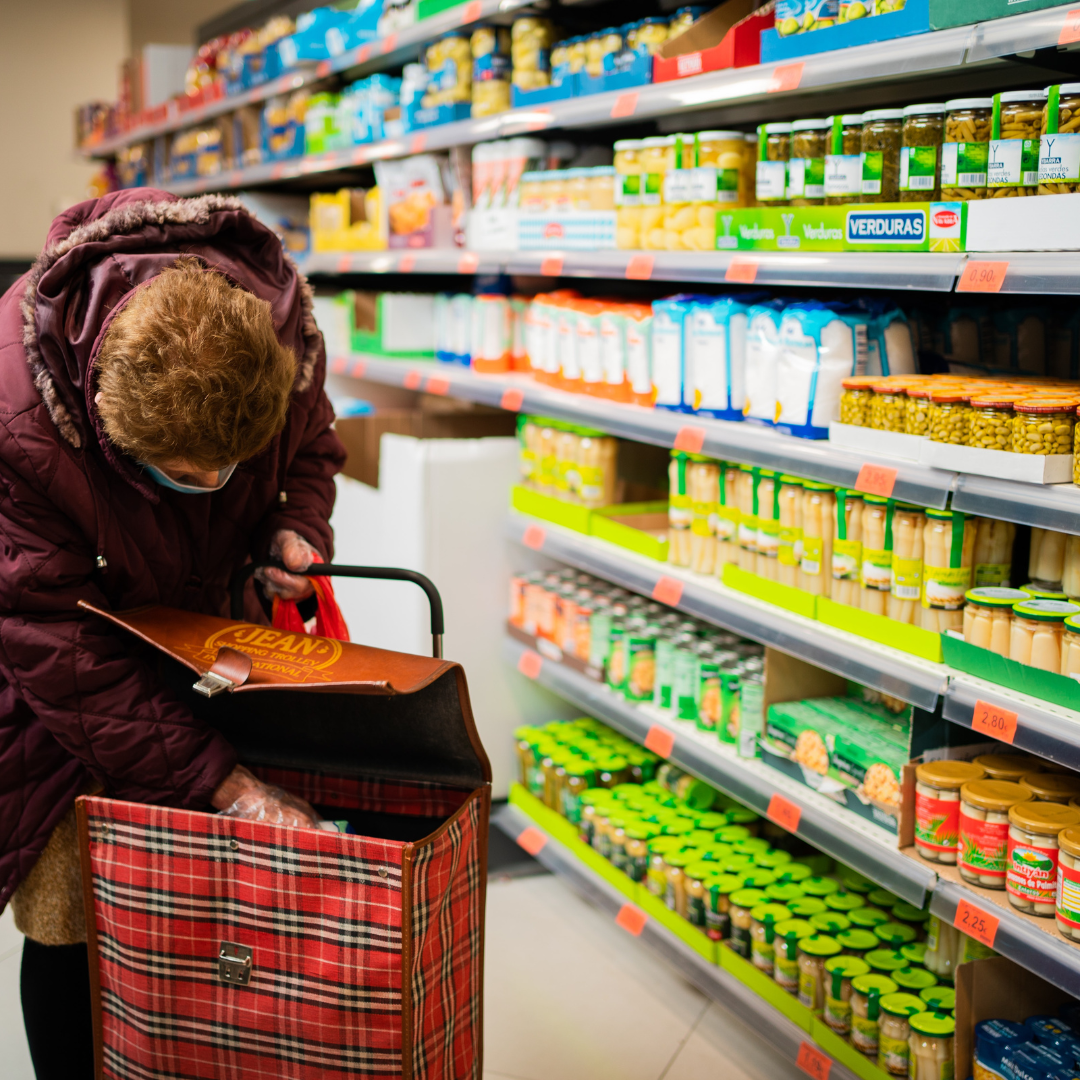 After all, handling returns and refunds is not a small task. You must understand the process in its entirety for an optimal returns procedure. You must also acquaint yourself with the use of return merchandise authorization (RMA). It enables you to take the right steps to proceed with and process returns.
Handling returns can be displeasing and uncalled for. Yet, if it is in line with your returns policy, you must fulfill the returns as a business owner. This article helps you learn all about the RMA process and the best practices you may follow.
Here is all that we shall be learning:
Streamline Your Returns Process with Deskera Today
Contact Us Today to View a Demo of Deskera MRP!
What is Return Merchandise Authorization?
RMA or Return Merchandise Authorization is the first step to initiate the return process and enable the customer to receive a replacement, repair, or refund. It is an official way to track, document, and fulfill the return.
Return policies vary from company to company. Yet, they must ensure complete documentation of the process. Also, the customer will need to inform the company to complete the process. This can be done by requesting an RMA number.
The RMA is specifically applicable to E-commerce businesses and companies that conduct business across various geographical locations. Therefore, if you run an e-commerce business, you must get a good grip on the RMA. To do so efficiently, the company must lean on an RMA system.
More about the RMA system
When you have an RMA system in place, you can discuss with your customer and understand the reasons for the return from them. This helps you assess the validity of the problem. You can then assign the RMA numbers when a return is initiated.
An RMA or RMA number is issued for a host of reasons, including the following:
The customer received a damaged or defective product.
The customer needs to exchange the received product.
The customer does not need the product anymore.
So, if the customer wants to raise such requests, they must generate proof of purchase. This is to say that if they want a return merchandise authorization, they must produce an order confirmation note or receipt. Once they receive the RMA, they can proceed with the process of returns based on the company's policy and instructions.
Return merchandise authorization is a crucial step that immensely boosts your customer service. It also ensures that the company can provide refunds or execute the returns efficiently.
How does Return Merchandise Authorization work?
The RMA number is assigned to the customer service department or the customer service executive when the return is to be initiated. The return authorization form presents all the essential points from the company policy pertaining to the return. It also comprises any other information regarding shipping and packaging to send the product back to the retailer.
Often, the return authorization form requests the customers to provide feedback or their comments on the reasons for the return. The retailer may refuse to accept the returned product in the absence of an RMA. This makes it even more critical to obtain an RMA.
What is an RMA Number?
So far in the post, we have had an overview of the RMA process and how it works. This section further highlights the importance of having an RMA number.
As learned in the last paragraph, the company assigns a return merchandise authorization number to a customer trying to return a product. This number helps the company to keep track of the product.
Also the number is then shared with the inventory team, which updates the inventory module of the company's Enterprise Resource Planning system. This update happens as soon as the returned product arrives at the warehouse.
So, in other words, here are three primary ways in which the RMA number is crucial in the process:
RMA number helps monitor the movement of the returned product.
It also helps in avoiding possible delays.
It helps serve the customers better.
What is a Return Merchandise Authorization Form?
The return merchandise authorization form is a document issued by the company or the E-commerce merchant allowing the return of a product. The form is either sent to the customers when they request it or is included with the product package.
The company then uses the form to follow up with the return process and issue a refund or replacement, whichever is applicable. All business owners must include certain elements critical to an RMA form. Let's go through them.
What should be Included in an RMA Form?
An RMA form predominantly comprises the following:
Customer Information
This field consists of the entire information of the customer, including their name, address, contact number, and email address. The information is useful for sending a replacement if requested. You can also check their original order and ensure they are in the queue for a return process.
Product information
Here, the customer must include all the details about the product being returned. This includes all the information pertaining to the product, such as the product name, id, model number, serial number, and sometimes the purchase date.
This field can also include the quantity. It will be valuable for the warehouse team to know how much more they need to store. Ascertain that the product quantity entered is correct, as it may make inventory management even more difficult. A missing RMA number may result in faulty order fulfillment.
Reason for return
In this field, you provide space for the customer to explain exactly why they want to return the goods. This is often a drop-down field that allows the customer to select from the options provided. You can also provide checkboxes that enlist the most common issues. Alternatively, you can have white space for the customer to manually enter the reason.
Getting the customers to fill out the form also lets you know about recurring problems with a particular product. If you have problems with the same product, you can contact the supplier to discuss your concern. Another benefit is that you get to know if the complaint is legitimate.
Setting inventory KPIs is also a solution that helps you recognize the different reasons for returns. Also, you can set alerts for a certain level of returns for a product.
Return or Refund
This may also be a drop-down field; however, that depends on your company policy. If you facilitate both return and refund, then include both options in the drop-down. By offering upfront choices, you can prevent further dissatisfaction among your customers and start the resolution process immediately.
After all, the level of satisfaction is directly proportional to customer retention.
While there could be more fields added to this list based on the company's requirement, these fields must be included in your RMA form.
What is the RMA Process?
The RMA process entails the following steps:
The Customer requests the RMA number
This is the first step and is important as without the RMA the customer may not be able to move ahead with their complaint. The customer must request an RMA to raise the issue with the company.
The Business approves and assigns an RMA number
Once the business receives the request for an RMA, it may approve it manually or be done automatically. As soon as the RMA is approved, the business generates an RMA number.
The Customer receives the RMA number
The generated RMA number is shared with the customer as well as the business representative. This number will be used to reference the product and track its movement from the customer to the warehouse.
The Business obtains Goods listed on the RMA
After receiving the RMA, the customer sends back the products to you. Once you receive it, you will have to check all the contents of the shipments and tally them with the ones stated in the RMA.
This step helps ensure that the package content is returned in its entirety and that everything mentioned in the RMA is returned.
Business examines the received goods
This step is about checking the goods' condition and computing any restocking expenses. Not only is this important for quality control but also for inventory control.
Escalating the RMA
The next step is to escalate the RMA to supplier-centric processing steps. There could be various steps involved in the RMA product's life cycle, and businesses must ensure that all the steps are duly undertaken.
The Business closes the RMA number and assigns a resolution
Once the RMA is processed, the business can close the RMA, and it resolves the case.
The Business informs the customer about the resolution
The business informs or updates the customer about the progress of the RMA case. The final step is to share the refund or a replacement product.
RMA Best Practices
Returns are a part of E-commerce business and handling them gracefully is where all the trick lies. If your business can manage this, customer happiness and satisfaction will not be an issue. Despite the returns, your business will be able to overcome and balance any financial imbalance or irregularities.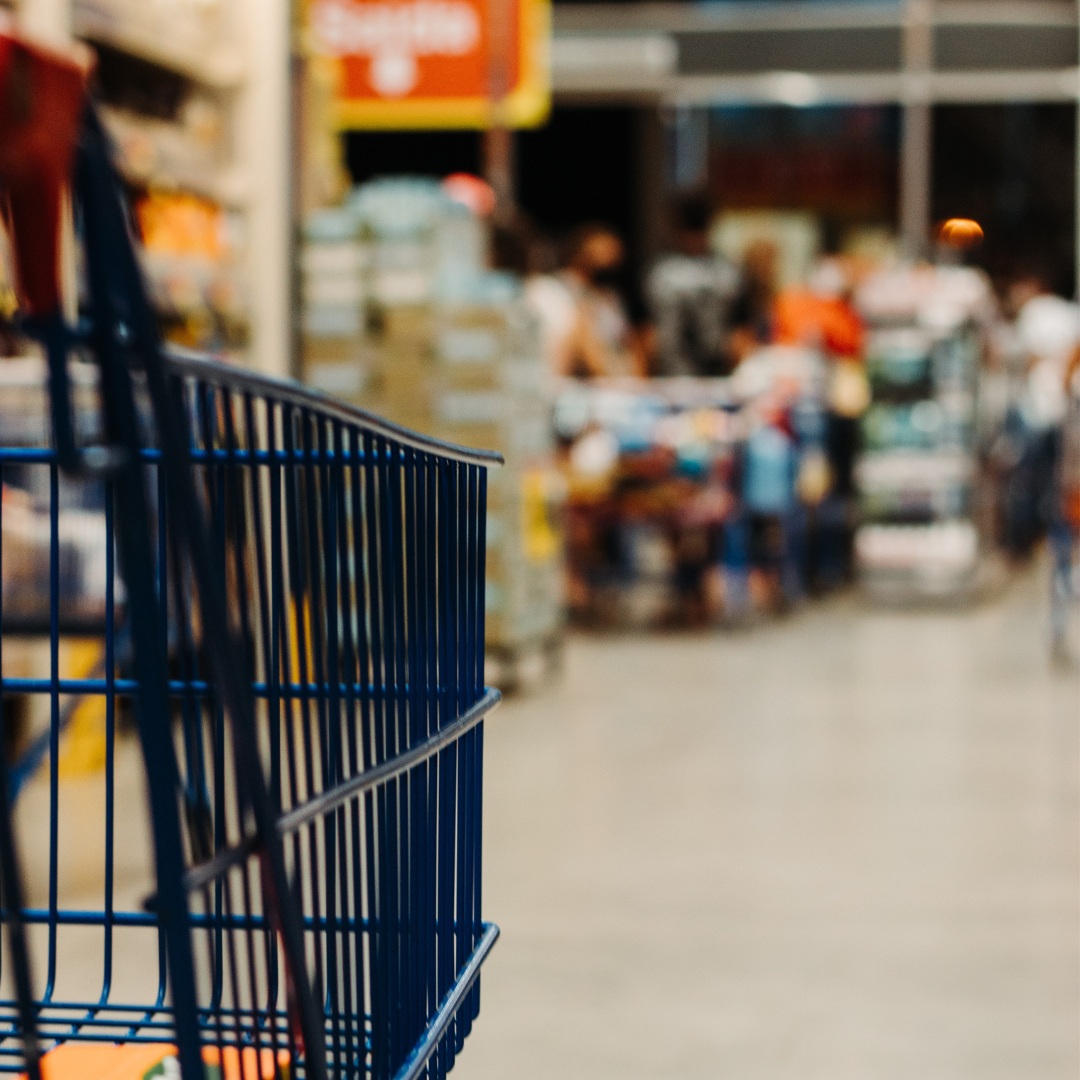 Furthermore, the process guides you in keeping track of any invalid returns and offers exceptions. In other words, it keeps your business flourishing by duly taking cognizance of the customer's requirements.
You can follow certain best practices to be at the top of the returns process. Here is how you can achieve a seamless return merchandise authorization process:
Initiate the Returns Process Online
A user-friendly E-commerce platform must allow customers to easily initiate returns online through a clear-cut interface. If they can order online, it is reasonable for them to initiate their returns process online as well.
In other words, having an online returns process is integral to an E-commerce business structure. While there are several biggies in the E-commerce arena that prohibit online returns. However, this could be detrimental for the shoppers to proceed with shopping on the business portal. Having an online returns program can be highly useful for customers and can help businesses retain a positive reputation.
Facilitate addressing price differences online
It is often seen, a price disparity is generated during the exchange of products. If the replaced goods is less expensive, the E-commerce platform should have the choice to pay the remainder, refund the balance, or grant store credit.
If your company does not facilitate these kinds of features, the seller will have to contact the client to resolve the differences, which will cause significant delays.
Allow customers to select exchange items
There may be times when a consumer wishes to exchange a good; the E-commerce company must offer suitable alternatives for them to choose from. The company may suggest options for the exchanged products which may be of similar color, size, or options.
This allows the consumer to select a suitable exchange item, thereby simplifying the entire process for both the customer and the seller.
Allow your Customers to Print Labels
Most online retailers include a return label with their products. The customer may easily fill it out in the case of a return. This label may tear or get misplaced. Customers should be able to download the return label from the seller's website, print it, and then utilize it in this circumstance.
Ascertain that the returns are a continuation of the purchasing transaction.
When you use retail accounting software, it uses the transaction id of the original transaction to process returns. Similarly, e-commerce enterprises must adhere to this notion while dealing with online returns.
Some of your existing solutions that generate new transactions and credit memos may be difficult to trace afterward; thus, plan for this at all times.
Facilitate Ease of Transacting
Customers continue to purchase and do business with your company only when they find it easy and hassle-free. The same goes for the returns process. Customers must be able to easily log and track their return, refund, and exchange requests.
When the buyer initiates the RMA, prints a label, and so on, it is always a good idea to keep the consumer informed at every stage of the process. This makes the entire process more convenient and easier to track. Additionally, it gives a more tailored experience for the customer and encourages them to come back for a purchase.
What are the Elements of a sound Return Merchandise Authorization System?
We have now understood the importance of a simple return merchandise authorization process. With clear instructions for the customers, you can lay down the rules and policies for an easy returns process.
Merchants may reduce the stress of returns and keep their customers returning by establishing a customer-friendly and simple return process. Here are some components that your RMA system must have:
A Clear Return and Refund Policy
To control the negative flow of purchased products, a well-drafted Return and Refund Policy is essential. The policy is usually located in the footer or near the purchase button on the product page. It is critical to have an easily accessible Return and Refund Policy because a huge number of buyers read it before making a purchase.
Having a clear policy aids in two ways:
Lowers the number of customer service inquiries
Enhances customer satisfaction
Here is a great example of a returns policy:
The above sample of policy opens by being thankful to the customer. It lets them know that they are valued.
Next, they go on to describe what they include in their policy in context to purchases and returns. 'No questions asked' gives hope to customers that their requests will not be turned down.
The next part clearly lays down the time duration within which they are eligible for a refund. Finally, it ends on a friendly note stating that customers can contact them for any other support.
Correct Categorization of Refundable and Non-refundable Products
A good return merchandise authorization system categorizes products into those that can be returned, refunded, or exchanged and the ones that cannot.
Some product categories may be refunded in some situations, but only with a restocking fee. In either case, the buyer must be kept in the loop about these issues prior to completing a purchase.
It is critical to lay down clearly that not all products are refundable or returnable.
Therefore, you should explain why you do not offer refunds or accept returns to your customers.
Let's go through some examples of non-refundable products:
Self-care and perfumes
Personalized goods
Makeup and cosmetic items
Products for intimate use
Medical supplies
Food, perishables, or consumables
Many firms will also refuse to accept damaged merchandise as returns. However, in these situations, it is critical to listen to your customer's queries and concerns before attempting a resolution.
Automation
Technological advancements such as automation can assist in enhancing customer satisfaction by eliminating the need for purchasers to wait longer for refunds or replacement items. Any repetitive operation that does not involve intelligent decision-making can be automated.
You can boost performance across all business units with automated operations, which would otherwise have to be completed manually. This translates to having fewer people do an activity, and the process can be completed faster.
In an automatically processed return merchandise authorization system, the backend team can process the request automatically and send the approval or disapproval email to the purchasers without requiring manual intervention.
Consequently, the cases can be closed within a few days instead of stretching up to weeks or even months. This decreases your turnaround time and raises customer loyalty.
Return Labels
Whenever a customer decides to return a product, they must use the return label of the product to initiate the return. The label comprises information about the product and the return.
What is a Return Label?
A return label is a sticker that is attached to a box or mailer and contains all the information that a shipping carrier uses to identify the destination and track the shipment. The label accurately returns the product to the seller or a suitable warehouse.
Typically, the label consists of the following information:
The package ID number
Product name
Rate
Pricing
Category
Address
The labels are generated by the RMA systems and assigned to a product, which can be downloaded by the customers.
Digital Wallet
A digital wallet or an electronic wallet is a mobile financial transaction application. It keeps your financial details and passwords safe. These apps allow customers to pay with their cell phones while shopping, eliminating the need to carry their credit cards.
It can also aid in the prevention of fraud and the reduction of the danger of theft. A virtual wallet is a type of semi-closed prepaid system. It is a method in which consumers can enter quantities but cannot pay them back to the bank.
That means the only way to spend the money is at your store. This can be advantageous for organizations because it indicates that customers are more inclined to spend the money they have already invested in the system.
Including a virtual wallet in your store has two key advantages. For instance, paying the refund money to the wallet is simpler than paying it to the customer's bank or credit/debit card.
Another is, even if a refund is issued, your revenue is not lost. A virtual wallet is a store feature that adds a section to each individual user account to keep equal currency value that can be used to pay for product purchases at the store.
As a result, including a wallet in your store can help you speed up the refund process and retain income even if a consumer needs to return a purchase. There are numerous companies that provide digital wallet services for online retailers.
PayPal, Apple Pay, and Google Pay are some of the prominent service providers in this area.
Partial Cancel Feature
A few minutes into placing an order, you realize that you want to remove some of the items. If you have faced this scenario, you understand that it could be immensely infuriating; as now you have to place another order and cancel the previous one.
Many E-commerce businesses now facilitate customers with cancellations of individual items from their orders. This option comes in handy when the user does not wish to cancel the total order amount.
Emails Plus Attachments
When a buyer wants a refund or returns, it's critical that they have the ability to explain why. This allows the consumer to convey their question and the merchant to identify the error and take corrective action in the future.
Furthermore, allowing purchasers to attach proof to their refund or return request might aid in the verification of their claim and speed up the process. The attachments can include photos, receipts, etc. Finally, these easy steps can contribute to a more pleasant refund or return experience for both shoppers and businesses.
Trackable Returns and Refunds
Retailers may optimize the customer experience and promote repeat purchases by implementing a trackable shipping and returns process. Online retailers should first consider the customer's experience while developing a trackable shipping method. The consumer should be able to readily follow their return request and determine the status of their refund.
Tax and Coupon Code Management
When making an online purchase, customers are usually obligated to pay any applicable taxes and fees. Some retailers, on the other hand, provide coupon codes that can be applied to a purchase to reduce the total cost.
If a consumer returns an item purchased using a discount code, the Return and Refund Policy must state whether the coupon code will also be refunded. Furthermore, any reimbursements owed for coupon codes or taxes should be calculated automatically by the software used to process returns.
Retailers can simply guarantee a flawless return experience for both themselves and their customers by explicitly stating their policies and adopting return management software.
Ensure a Speedy Mechanism is Adopted
There is barely any scope for delays in the aggressive market; therefore, it is only wise to ensure you keep delays away. Customers do now like to wait for a response, refund, or replacement. Utilize an efficient RMA system to corroborate a speedy resolution.
Why is obtaining an RMA important?
RMA numbers have a lot of relevance for the merchants as they assist in analyzing the financial impact the return authorization process will have on their business. Furthermore, the RMA process is a part of their customer service and helps ensure customer satisfaction.
Additionally, the process ensures that the merchant does not fall prey to any fraud or scams in the returning process. The RMA number can be used to track the entire transaction's progress.
We can understand this with a simple example. Assume a customer contacts the company saying that they have not received their refund or they have not received any update on the return. In this case, the company can refer to the RMA number and offer the latest update to the customer about the return.
How to Optimize your Returns Process?
With the sharp increase in online sales and the disproportionate incidence of order returns, businesses have been drawn to new approaches to returns processing. To sustain existing business models and revenues, retailers must devote the same amount of attention to reverse logistics as they do to outward operations.
Merchandise returns happen for a variety of reasons. The customer does not need the product any longer, the product does not match the description attached to it, or the product is damaged or defective. It could get worse when the customers request a refund just because it is convenient for them. All this could be painful for the business owner.
Nevertheless, the returns process must be completed. Here are a few ways you can optimize your returns process for profitable reverse logistics.
Let's take a look.
Leverage Automation Technologies
There are multi-level disruptions in a business that are caused by returns. There are problems with the speed with which they must be handled to keep the customers retained. Then there are labor expenses involved and the huge number of returns that just add to the problems.
Situations like these require you to take support from automated systems. The systems help you out with automating a lot of manual tasks and also eliminate occurrences of any errors.
Improve Your Systems
Businesses need advanced and updated inventory management systems to ensure the maximum return recovery rates. When you have an efficient inventory management module integrated into an ERP, you can access all your inventory processes on a single dashboard.
This also includes tracking returned items and issuing credit. As soon as you receive a return, it should be entered into the system and evaluated to determine whether it can be considered for resale. Assess if the returned product can be easily repaired and check if it is damaged beyond repair.
Having RFID (radio frequency identification) tags or barcodes can be helpful here. Products can be identified and categorized using bar codes and radio-frequency identification (RFID) tags. Also, artificial intelligence (AI) solutions can be utilized to swiftly analyze the quality of returns.
To enhance return profitability, your system must employ inventory and sales data insights to automatically route each return to the best channel. You can gauge the best location or channel based on the following factors:
How rapidly the item is likely to be resold at a particular location
Keeping transportation costs to a minimum
Lowering the number of touches and processing costs
Taking re-packing and re-labeling costs into account
Machine-learning algorithms analyze market demand and historical data. This helps estimate the optimum resale price and motivates buyers to return the goods via the most cost-effective route. Such systems can present significant financial data to positively impact business profitability.
Work Expeditiously
Usually, businesses are more concerned with the expense of handling returns than with product profitability. Here, we must focus on an important point: what if the goods miss the selling season or depreciate in value? It would only result in a sluggish returns process, substantially reducing your profit.
Returns are extremely difficult for wholesalers, who must wait till the season ends to collect returns from retailers. This leads to forfeiting any opportunity for profit recovery.
In such a scenario, working expeditiously is all that counts. The sooner you put a return up for resale, the better your chances of reselling it for full price. If at all possible, you should strive to make an item available for resale within a few hours of receiving it.
In simple words, the disposition of the returned goods must be identified at the point of return. Also, if possible, they must be placed back into sellable inventory at the same location.
Turn to Brick-and-Mortar Stores
You may gain a strategic advantage by having physical locations when it comes to returning processing. Items purchased online can also be returned and resold in real stores. In addition to avoiding the cost of returning the item to a distribution center, you have the potential to cross-sell more items to customers as they enter the store.
Reducing the requirement for returns to be transported around the distribution center network reduces your carbon footprint.
Yet, you must understand that the buy online, return to store (BORTS) procedure has disadvantages. Especially so when an item is either damaged or not in season. In these circumstances, you may have to choose between selling the item at a reduced price in the store and shipping it back to the supplier.
Many retailers are employing ship-from-store fulfillment methods, which allow items returned to a shop to be utilized to fulfill online orders. This is instrumental in potentially saving money on shipping.
Rework Your Returns Policy
It is estimated that nearly 55% of customers are unlikely to purchase from you if you do not have a clear returns policy. This also means that there is a good amount of percentage of people who read through your policy.
A pro-customer returns policy is a competitive advantage because it is a key aspect of your entire customer care capabilities. The decision to offer free returns is an important component of your returns policy.
If you are looking to have a profitable process, you might want to consider the following consumer information:
Almost 9% of US buyers are more likely to buy an item online if it can be returned to a local store.
Customers are more likely to place orders with online retailers that provide free returns.
Free returns, according to buyers, make them more loyal and likely to purchase again.
You may find offering free returns to all customers almost unfeasible; in that case, consider other options, such as offering free returns to loyalty members, items of a specific value, or returns to a store. Consider issuing store credits instead of a cash refund to keep the sale. Another idea is to charge for returns but offers free exchanges.
This part of the post highlights the fact that return policies are important and that they should be examined on a regular basis.
Review Outsourcing
Often, companies do not want to face the hassles of the returns process, so they turn to outsource. If yours is an E-commerce business that seeks to outsource returns processing to another agency or company, you may want to reconsider doing so.
Return processing is often outsourced or forwarded to factory outlets, discount stores, or salvage organizations. Software and technological advances can expedite returns and cut human costs in reverse logistics. The company already has contacts with liquidators, recyclers, and similar companies.
Third parties and liquidators, on the other hand, may lower the return efforts, resulting in inefficiencies. Moreover, engaging third parties may delay or hamper resale. It is estimated that more than 70% of returned products are in resalable condition, which means the company is losing out on earning potential.
Store Customer Feedback for Introducing Improvements
Whenever the customers return your products, they also provide their feedback in the RMA form. The information from the feedback can assist you in deriving the most common reasons why the products are returned.
Here is what this data can help you identify:
Fulfillment issues: Products returned due to damage, late deliveries, or incorrect selections indicate an issue with fulfillment processes.
Merchandising issue: Products that are regularly returned due to damage or poor quality should inform the purchasing or merchandising team.
Description or content issues: Products returned due to color or fit may be the result of an inaccurate internet description.
Vendor/Supplier issues: A vendor with a high volume of returns and a customer with a high percentage of returns should be re-evaluated.
Instead of viewing returns as a source of lost money, many retailers view them as significant and valuable information. While it is only about perception, considering it as a golden chance to work with this data can lead to company-wide improvements and increased sales.
Complications to avoid in your Returns Policy
When you start off drafting a policy, you must ensure that it is adaptable and customer friendly. The policy must cover all the points that are beneficial for you as well as the customers. While you are making efforts to enable the customers to return the products easily, you must also learn about the factors that can complicate the process:
Hard to spot your contact information
Overly restrictive customer service hours
Not addressing customer queries in a timely manner
Overly restrictive cancellation policy
Excessive dependence on automated tools that would minimize your interaction with the customers
Top Reasons for Merchandise Returns and Solutions to Control them
In order to develop policies that control return ratios and lower the possibility of friendly fraud chargebacks, you must first understand why customers return products. Separating potential return fraud from legitimate return causes is also crucial. This section presents some of the common concerns and solutions while handling returns.
Here are some of the most typical reasons for returns, along with solutions:
Wrong Purchase
This is a common problem for both the company as well as the customers. As the customers cannot really touch or see the product, there is always a chance that they make a wrong purchase.
A common example is that of shoes that may later turn out to be a size smaller or larger.
Solution
To avoid this problem, you can attempt to make the product description as close as possible so that the customers get a clear idea of what they need to order. For example, if your product is shoes, then giving a size chart with measurements of the foot can be an easy explanation. Provide measurements in centimeters and inches for a better understanding.
Product no longer Needed
Phone accessories are commonly prone to this problem. This is because there newer products are consistently get introduced in the market. When it comes to phones and other electronic devices, the technology keeps updating, which results in customers returning outdated products.
There could be other reasons, like a change in jobs or downsizing, that could lead to this.
Solution
Underlining the benefits and the unique features of the product may want the customers to keep the product. So, add descriptions that highlight the best characteristics to convince the customers.
The product does not match the Description
While this could be similar to buying the wrong product, you cannot hold the customer responsible in this case. Online shopping does not facilitate the customer with getting to see the product in person, and therefore, they rely on the description.
If they find the product not matching up to what they expected it to be (from reading the description), they are bound to return it.
Solution
The clear solution to this issue is to be as explanatory in your product description as possible. Be careful about the measurements, the color of the product, and the model, as and where applicable. Ensure that your description is as good as the qualities the product exhibits.
Incorrect Gift Purchase
Buying a gift for someone without really knowing what the recipient's choices are is bound to result in a return. Well, this comes across as a genuine problem, and as a business owner, you do not have much to do here. Such returns could be difficult to avoid.
Solution
Offering curated gifts could just be the solution you are looking for to treat this problem. While this will require a bit of homework from your side, it is likely to be worth the effort. It will help the buyer get guidance on what would be a suitable gift for a relative or a friend, or a colleague.
Alternatively, you can offer an alternative product or ideas on a complimentary product for such a return. Something like a gift card can be suitable for all.
Received Damaged Product
Any defective, broken, or damaged product is certainly going to upset the customer. The negative experience may also make the customer harbor a negative impression of the brand or the e-commerce platform (your business). In such a case, the return is the best solution.
You may also come across customers who may demand a refund; to avoid that arrange for easy returns to curb losses.
Solution
You can prevent such returns by adopting one of the following means:
Only collaborating with reliable shipping and fulfillment businesses.
Having a mechanism in place to double-check all shipments.
Using shipping insurance to assist in reducing losses.
All merchandise should be carefully packaged.
Wrong Shipping by Merchant
Delivering the wrong product is a potential reason to frustrate the customer and initiate returns. The wise thing here would be to notice the error within your own order fulfillment process and the care you need to take in the future to avoid such incidents.
Solution
Online promotion of consumer return policies can also help users understand what to prepare for. This can calm upset buyers and encourage them to seek a return rather than filing a chargeback.
Finally, make sure that your live customer support representatives are properly trained to handle these instances. A successful customer care engagement could make the difference between a satisfied customer and a chargeback.
Return Fraud
Return fraud is one of the most pressing issues confronting retailers today. Wardrobing is a typical return fraud strategy in which the cardholder purchases an item, utilizes it, and then seeks to return the item for a full refund. Receipt altering and receipt fraud are other frequent techniques.
Solution
It is nearly impossible to entirely eliminate return fraud. Tightening security on all returns would annoy legitimate customers as well as scammers.
An explicitly written policy outlining accepted returns might assist you in disputing fraudulent attempts resulting in chargebacks. Keep precise correspondence records as well, as these can be utilized as proof in case a dispute arises.
Conclusion
An efficient RMA process goes a long way in establishing a good reputation for your brand or company. By deploying an ERP integrated with an RMA system, you shall be able to track the reasons for returns, the frequency, and the most common issues customers face.
Also, it will help you with insights that will let you address these problems effectively. The ERP systems that offer a return merchandise authorization module allow you to access flexibility and operational controls to handle the returns process.
The Return Merchandise Authorization is a valuable tool for businesses and customers alike. It helps businesses maintain customer satisfaction by providing a way for customers to return and replace products that may not meet their needs.
The RMA process also helps businesses track their returns and refunds, allowing them to improve their customer service and product offerings. With an RMA system in place, customers can confidently shop knowing that they can return any product they are not satisfied with.
With numerous benefits, a return merchandise authorization system is a great way to reinstate a positive impression amongst your customers and increase customer loyalty. Furthermore, it can also spare you the hassles of returns that would otherwise be extremely cumbersome and costly.
How can Deskera Help You?
As a business head, you need to ace the returns procedure to have a sustainable and efficient business. You can start by getting an Enterprise Resource Planning system with an integrated RMA.
Here is how Deskera ERP and MRP system can help you:
Manage production plans
Maintain Bill of Materials
Generate detailed reports
Create custom dashboard
and a lot more!
Deskera provides an ERP software solution that is fully integrated, compliant, and simple to deploy. It is a web-based company management solution that provides a complete, real-time image of your automotive operation.
Deskera Books, an accounting expert bundled with Deskera ERP, allows you to automate all of your accounting processes, such as invoicing, billing, costs, payments, taxes, reporting, approval flows, multiple currency payments, payment getaways, and much more.
Deskera CRM makes it simple to grow your client base using email marketing, CTAs, landing sites, help desk options, and other means. Furthermore, automating sales and closing transactions, moving them through the sales pipeline at the proper stages, and gathering real-time data are now simple.
Deskera People is a simple application for centralizing human resource management tasks. Not only does technology speed up payroll processing, but it also assists you with other activities such as overtime, benefits, bonuses, training programs, and much more.
Streamline Your Manufacturing Process with Deskera
Contact Us Today to View a Demo of Deskera MRP!
Key Takeaways
RMA or Return Merchandise Authorization is the first step to initiate the process of return and to enable the customer to receive a replacement, repair, or refund. It is an official way to track, document, and fulfill the return.
The RMA is specifically applicable to E-commerce businesses and companies that conduct business across various geographical locations.
An RMA or RMA number is issued for a host of reasons including defective or damaged product, customer needs to exchange the product, or customer does not need the product any more.
The RMA number is assigned to the customer service department or the customer service executive when the return is to be initiated. The return authorization form presents all the essential points from the company policy pertaining to the return.
The company assigns a return merchandise authorization number to a customer who is trying to return a product. This number helps the company to keep a track of the product.
RMA number helps monitor the movement of the returned product.
It also helps in avoiding possible delays and in serving the customer better.
The return merchandise authorization form is a document issued by the company or the E-commerce merchant allowing the return of a product. The form is either sent to the customers when they request it or is included with the product inside the packaging.
An RMA form must have customer information, product information, reason for return, and so on.
RMA best practices include initiate returns process online, addressing price differences online, and allowing the customers to select exchange products.
A clear returns policy, automation, return labels, digital wallet, partial cancel features, trackable returns and refunds, are some of the elements of a good RMA policy.
You can leverage automation technologies, improve your systems, work speedily, store customer feedback to optimize your return merchandise authorization process.
Related Articles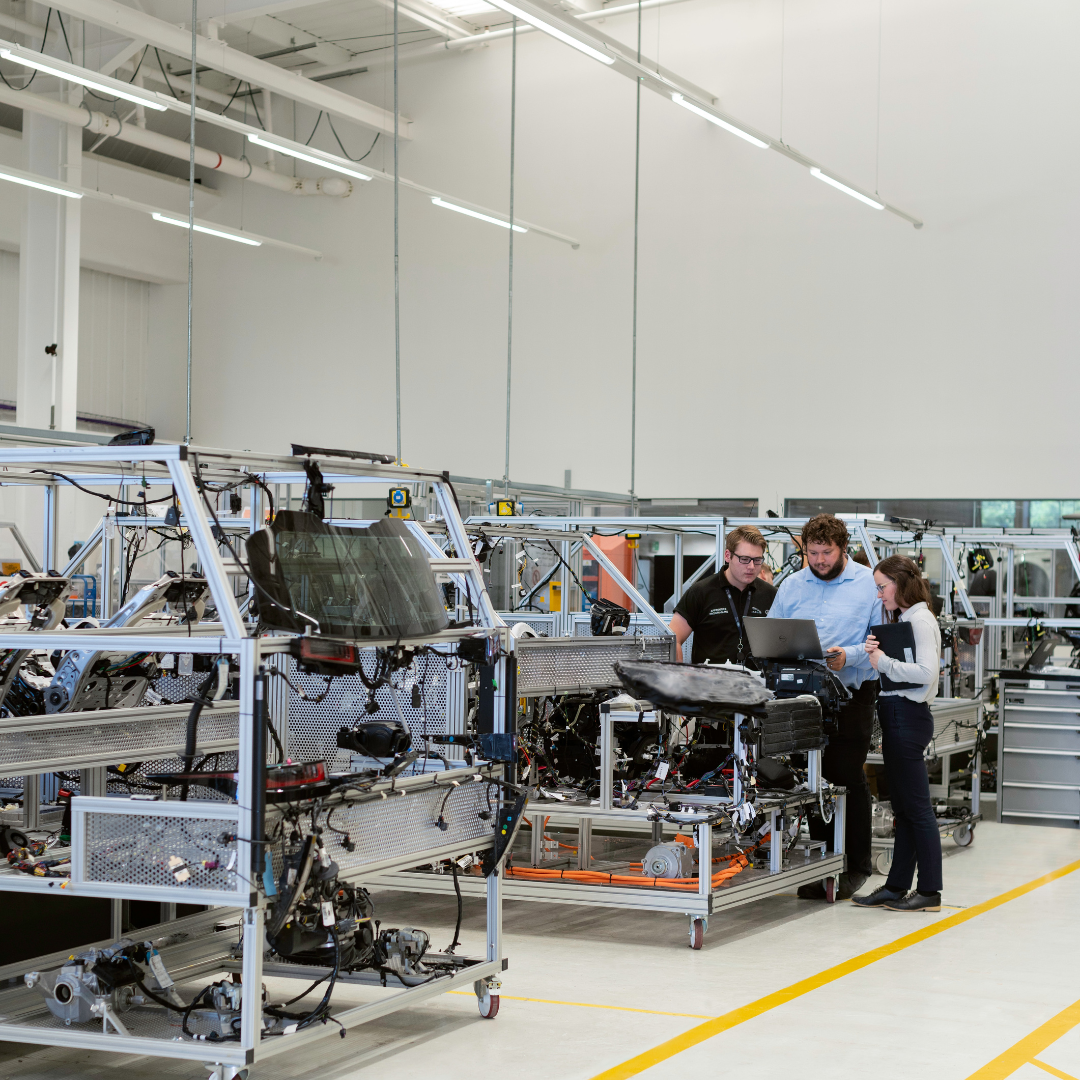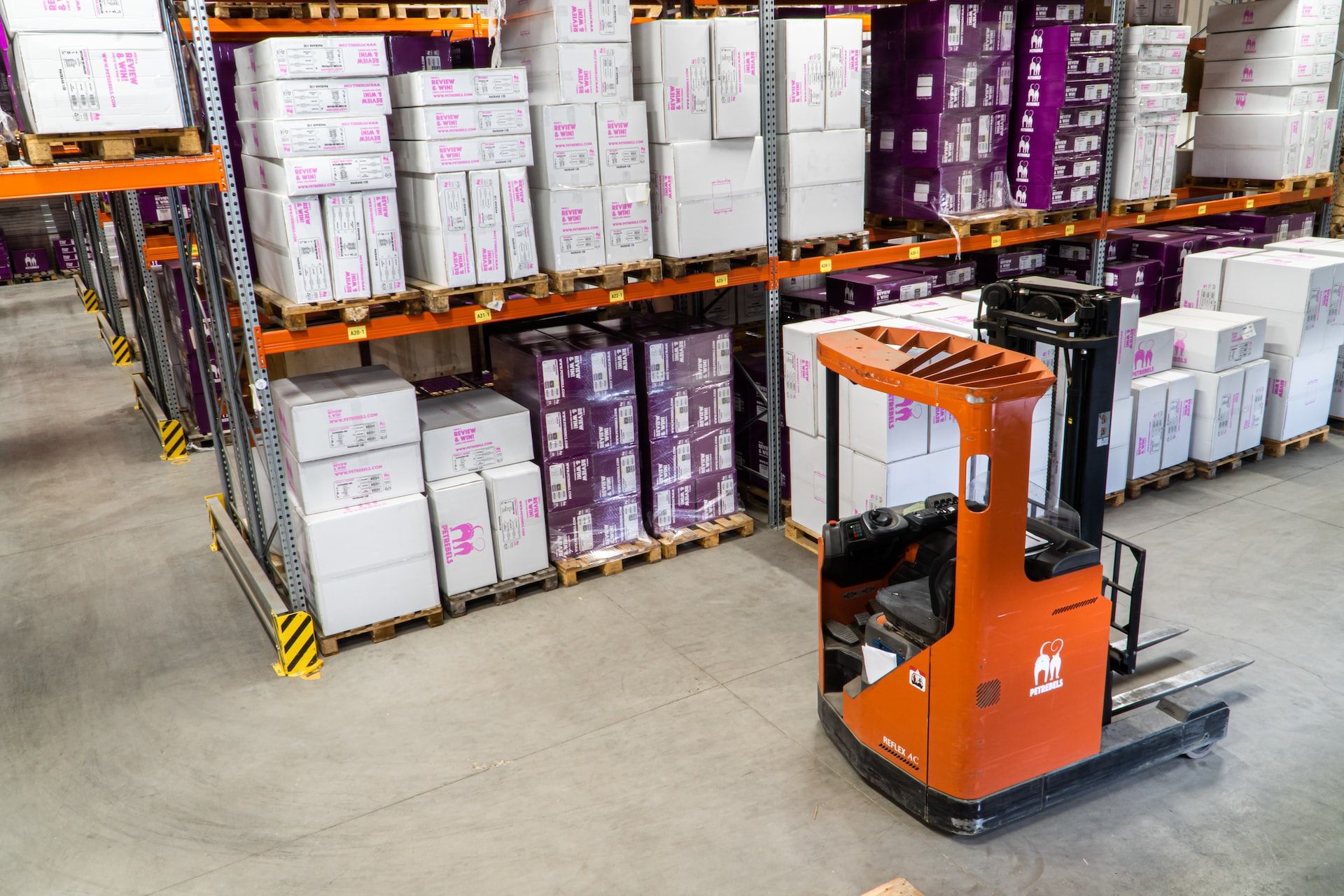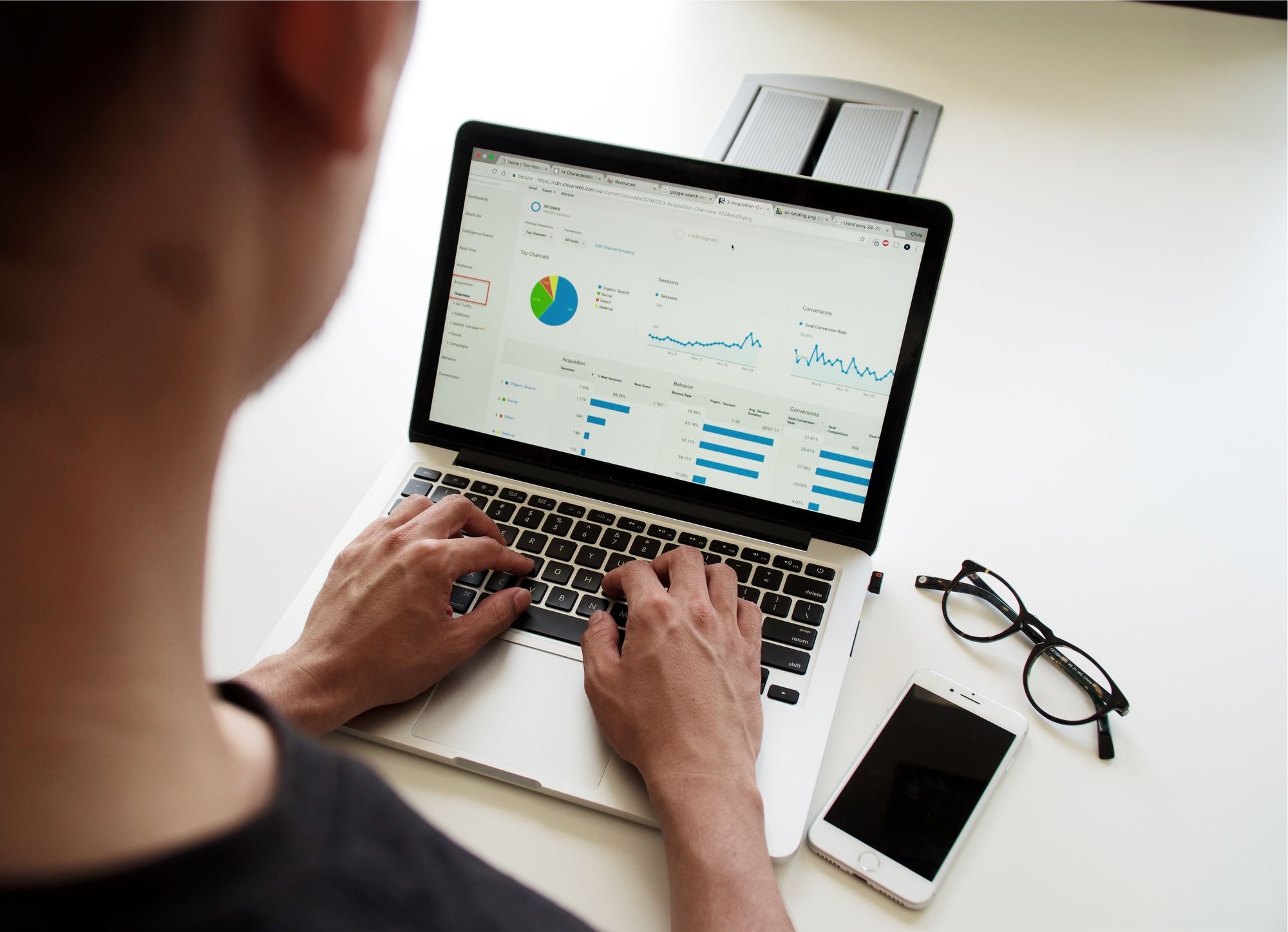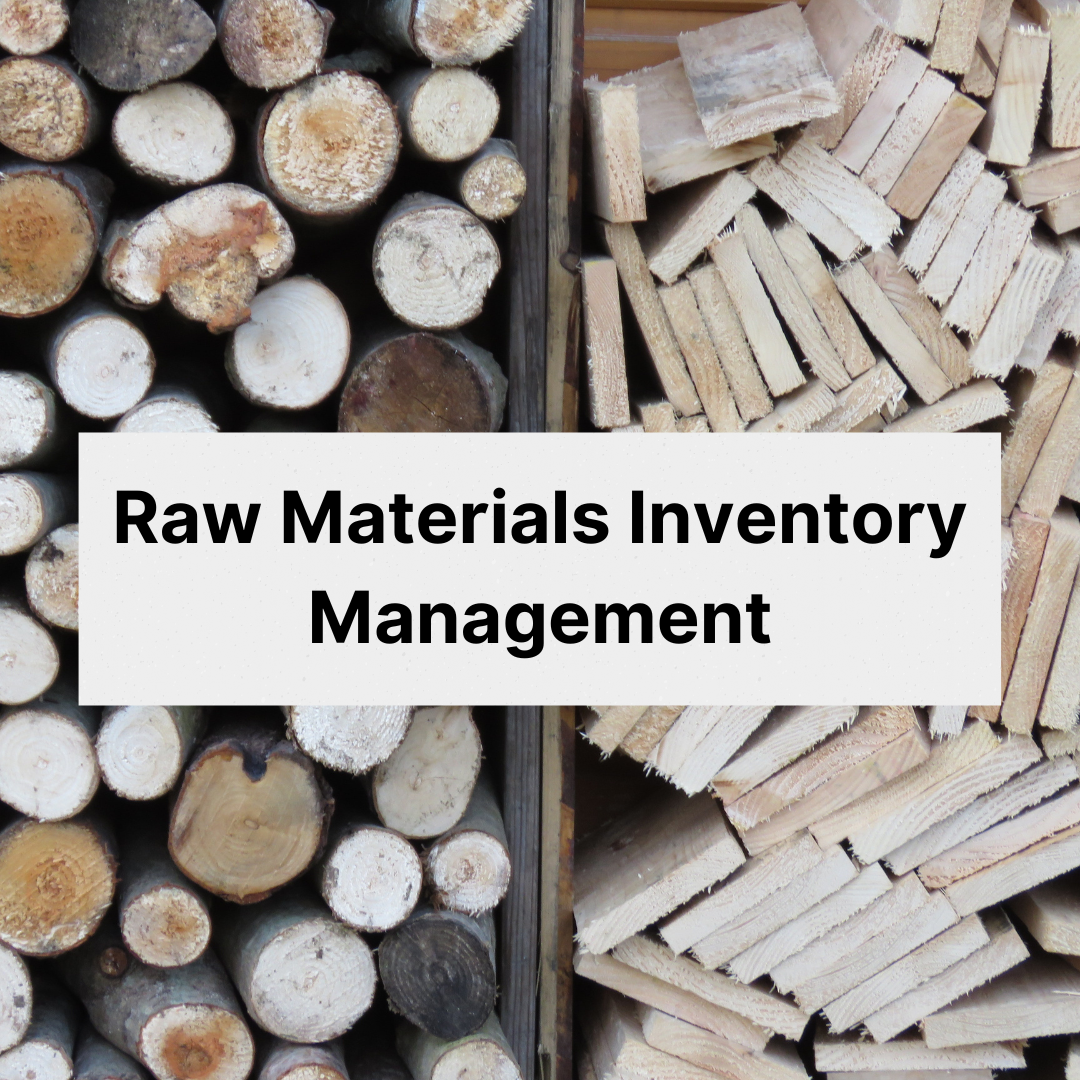 ---
---