Every business has to give its customers prices for its products or services. There are several ways you can do this. Sending sales quotation is the best way for price negotiations and closing sales deals.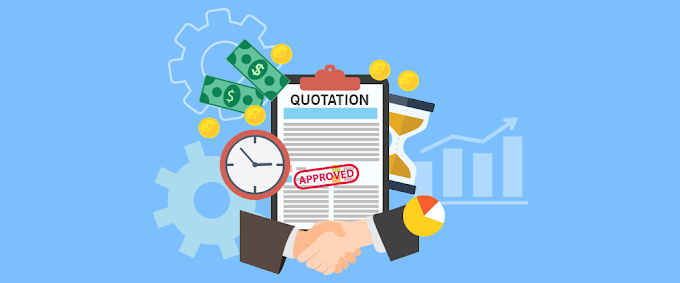 What is Meant by Quotation in Sales?
A quotation is a formal document that a seller gives to a buyer to offer goods and services at the stated price. When a customer asks for a quote, it means they are seriously considering doing business with you. Also known as quotes,sales quote, or sales quotation, quotations are basically used to let a potential customer know how much goods or services cost before they commit to the purchase.
Quotation is made by the company using the information that the potential customer provides regarding the elements that affect the price of the product.
What Does a Quote Contain?
Make sure the quote contains the following:
Company Name
Company Logo
Contact Information
Customer Name
Customer Address
What is the purpose of a quote?
A quotation is a business document that is similar to an invoice and contatins all the same elements. However, the purpose for both are different, to provide the customer with a detailed list of the product or service being offered, before the order is confirmed.
What are the Types of Quotations?
There are various kinds of quotes; some of them are stated below:
Estimates
You can provide customers with an estimated price in projects involving variable costs like labor and product with market-dependentmarket-dependent prices. With estimates, the point is that while there may be variance, the actual cost will not differ too much from the estimated cost during the proposal.
Fixed Price Breakdowns
A fixed price quote gives the prospective buyers an exact figure for the cost of a project. This type of project will involve products with relatively stable prices, defined labor costs, and fixed deadlines.
Request for Quotation Response
A request for quotation or RFQ is a document that companies send to multiple suppliers requesting a quote of products or a package of services. Quote, that is created in response to RFQ are unique because they are written in a specific format outlined by the sender. RFQs are usually fixed price quotes as they are traditionally used to evaluate vendors immediately before purchase.
What are the Various Ways to Create Good Quotations?
1. Understand Customer Needs
Before you create a sales quote for a client, get to know what the customer exactly is looking for. Without understanding the customer needs if you prepare a quote, it may result in loss of sale. Engage in a dialogue with them to ensure you cater to their needs and wants.
2. Customize the Sales Quote to meet Requirements
Customization is the key to making a customer feel valued and to strenghten the business partnership. Having a conversation with the customer you can customize the quote to fulfill the requirements of their business. You can configure the sales quote by adding appropriate products, discounts, shipping, changing prices etc.
3. Add Appropriate and Correct Details
Your quote has to be appropriately formatted, well made and should be unique from your competitor's sales price quotes. Even though you are adviced to add all details, make sure that your quotation is brief and to the point instead of lengthy ones.
4. Customize Quotation Template
It is best to customize and configure your existing template as per specific buyer. Every sales quote thet you send to the buyer should represent both your brand and business. It is good to have your company logo along with digital signature. After viewing the quote the buyer should feel that your business relationship has already begun.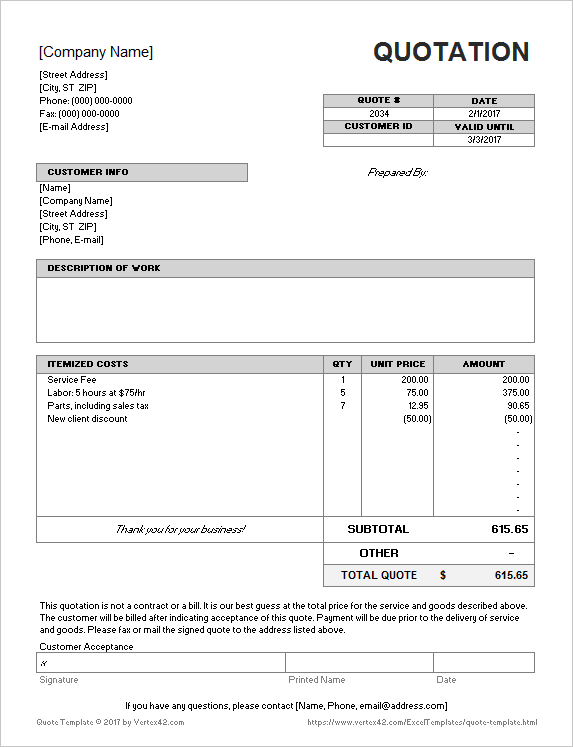 5. Deliver On Time
Delivering the quote on time critical in increasing your chances of winning the deal. If you fail to send the quote on time, you might lose your deal to your competitors. Always focus on sending quotes at the earliest since sending late can have negative impact on your business.
6. Provide Options
There are times customers are unsure of the quantity of the product that they want to purchase. Giving options within the sales quote gives you a higher probability of closing the deal. When you provide customers with options, it will prevent the customer from contacting your competitors for other alternative options.
7. Include Digital Signature
You can save a lot of time by using digital signature technology in your quotes for faster conversions. They help to close a deal faster by eliminating the paperwork required to approve a quotation.
8. Use Online Sales CRM software
Your sales team can improve efficiency by reducing the manual method of making quotation by using CRM software like Deskera CRM. Using a cloud based software for sales quotes increases productivity, boosts margins, and boosts customer satisfaction. It can make it easy for you to implement a sales cycle, create winning sales quotaions, and close deals faster.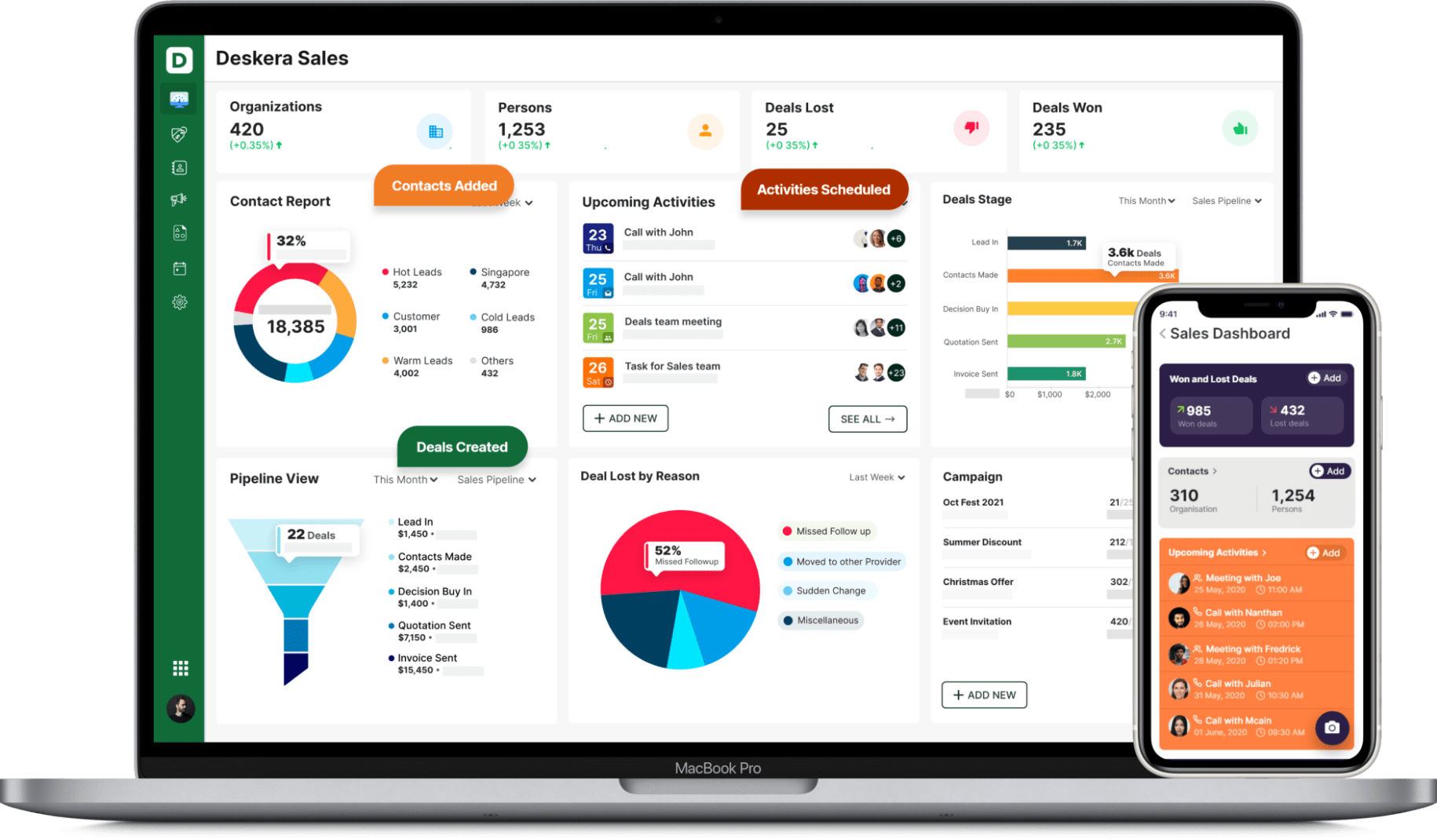 9. FollowUp
Following up is a crucial part of the sales process. Leaving it out means missing opportunities for conversions. Follow-up is the more important part of the sales process that can help you convert a quote to an actual sale. The follow-up activity is about convincing the buyer that your quote is correct and worth the amount. After sharing the quote, you need to follow up within the next 2-3 working days and inquire if the buyer is fine with the quote or if any other inputs are required.
Key Takeaways
A quote is a final price at which the product is traded as per the amount the buyer and seller agreed on
The purpose for both are different, to provide the customer with a detailed list of the service or product being offered before the order is confirmed
Market volatility in the market will move the supply and demand mechanisms undermining quotations into flux
There are three types of quotes: Estimates, Fixed Price breakdown, and Request for Quotation
Using CRM software can increase the productivity of sales and fasten the process of sending quotations
---
---