Every company needs a strategy to perform its roles and functions smoothly. One such strategy crucial in the production of goods is known as the Procurement Strategy. The primary part of the procurement strategy is to ensure that all raw material, equipment, and sources required for the production are available.
Moreover, a company's ability towards growth depends on implementing the procurement strategy by aligning it with the company's objective.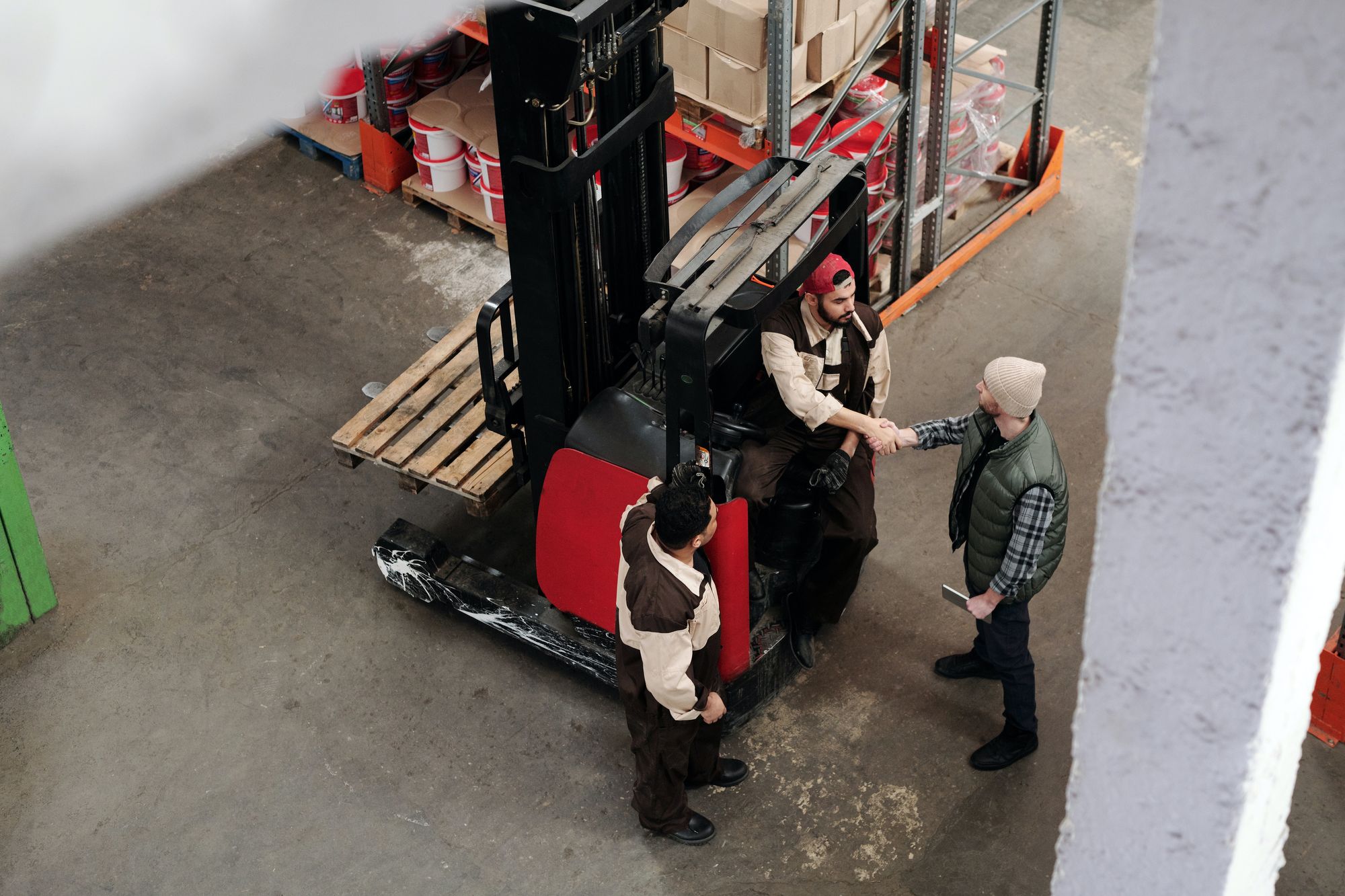 In this article, we will be discussing building a procurement strategy in detail along with covering the following:
• What is a Procurement Strategy
• Importance of Procurement Strategy in the Industry
• Application of Procurement Strategy in business
• Purpose & Types of Procurement Strategies
• Framework of Procurement Strategy
• 8 step guide to building your Procurement Strategy
• Qualities of good Procurement Strategy
• Sample of Procurement Strategy
• How can Deskera help in building a Procurement Strategy
What is a Procurement Strategy?
A Procurement strategy can be best defined as a long-term plan to acquire the necessary resources and supplies for production. The making of a procurement strategy depends on several factors, including purchase timeline, budget, the risk associated, cost of ownership, and so on.
The aim of strategies mainly focuses on cost-effectiveness and expanding the organization organically.
Importance of Procurement Strategy in the Industry
In the traditional times, where production function was only limited to buying raw materials and converting them into finished goods, it has undergone a profound transformation. From benefiting the purchasing team to helping partners and customers, procurement strategy plays an important role.
However, more roles highlight the importance of procurement strategy in the industry.
These are:
Procurement Strategy is a pillar of production, innovation, and Corporate Social Responsibility (CSR).
It reflects the mission, vision, and aim of the organization in the market
It provides a framework to the team by a set of methods and practices aligning with the purpose
It helps to ensure cost reduction and increases the chances of profitability.
These strategies open the doors for new opportunities and improvement in delivery and production
The strategy is known for minimizing the delays in production and speeding up the supplier chain process.
The roles sum up the importance of procurement strategy in one place.
Remember,
"Product Quality comes via procedures, processes, and strategies."
Application of Procurement Strategy in Business
A procurement strategy is not an accumulation of random facts. There are specific reasons that highlight the application of strategy in the business and how it impacts the company positively.
The application of procurement strategy in business is massive.
Following are a few points that cover about the same:
Scrutinize the working ecosystem
A clear set of objectives and priorities
Pull towards action
Monitor and establish key indicators
1. Scrutinize the working ecosystem
Procurement strategy helps to analyze the business and ecosystem closely. With the detailed study of the environment, an organization heads towards making a realistic and attainable strategy.
The application also identifies different sets of teams and roles associated with the business like production, purchase, and customers, which regulate the activities.
The optimization process is also part of the application, where mapping a company's cost structure comes into the picture.
2. A clear set of objectives and priorities
Procurement strategy builds the base for the organization to set its objectives and priorities associated with its aim, vision, and policy. An organization's main objective lies in cost reduction, supply chain management, Corporate Social Responsibility, Improvising sources and making them available, Total Quality Management, and much more.
All of this can only be possible if you have the right and a long term-strategy customized as per your objectives. Procurement strategy's goals don't come with one purpose; instead, it's a package full of plans.
Strategies reflect the priorities to sustain the business for a longer run.
3. Pull towards action
Fastening the seat belt towards action is the subsequent application of a procurement strategy. As you are set with your goals, the next thing is implementing plans through procurement strategy. All your stakeholders associated with the procurement process should be rationalized and must be allotted their responsibilities. It also includes terms and conditions associated with them for better responsiveness and efficiency of the process.
This action grants them time management and helps them to focus strategically.
4. Monitor and establish key indicators
The application of strategy is directly proportional to regular monitoring of activities to ensure its effectiveness in the organization. After analysis, objectives, and actions, it's essential to know about the strategy's progress, ensuring everything is heading as per the plan.
Organizations use KPIs (Key Performance Indicators) to measure the success of operations related to costs, processing time, amount of stock, etc.
With these critical indicators, you can know about your perfection, understand the deviations and take corrective steps to overcome them.
Therefore, procurement strategies and their applications evolve as per time.
"Strategies design the production process and its application design the whole business."
Purpose and Types of Procurement Strategies
Talking about the purpose of procurement strategy, then the direct reasons for the implementation of these strategies include:
Making sources available for production
Minimizing the cost of production
Evaluating the performances and effectiveness
Maximizing quality of goods produced
Automating the process through tools and software
Build connections with the stakeholders associated with the process
Ensuring products are delivered on time
Enabling growth mutually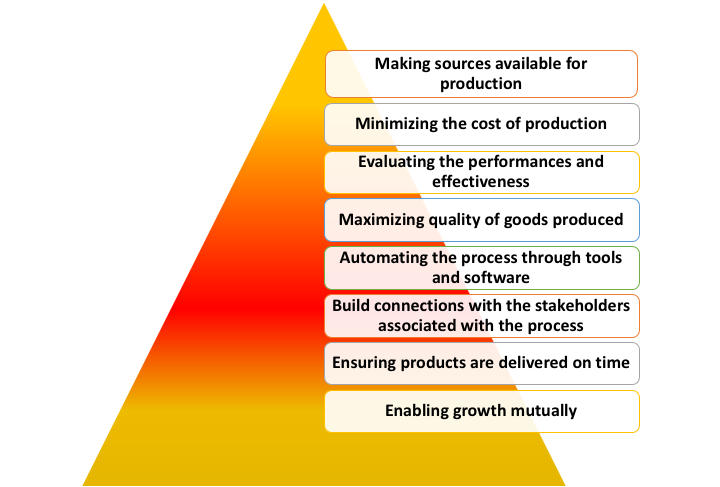 For fulfilling the purposes, different organizations set different strategies that work best for them.
Considering an organization's size, objectives, vision, there are few common types of procurement strategies that an organization can opt from the list.
Though the most common type is undoubtedly cost reduction, let's have a look over all of them in brief.
Cost Reduction
Risk and Supply Chain Management
Green Purchasing
Global Sourcing
Total Quality Management
1. Cost Reduction
Cost reduction strategy involves cost savings in the overall production process that includes negotiation of terms, administrative and operational expenses, automated tools, and intelligent use of data.
2. Risk and Supply Chain Management
Risks can be both businesses as well as environmental risks. In this strategy, the organization aims to supply products at advantageous prices that can be compensated for.
3. Green Purchasing
Green Purchasing strategy heads towards the motive of 'GO GREEN.' It highlights the use of recycled and purchasing products for a balanced environment
4. Global Sourcing
Global Sourcing is a strategy used to efficiently source goods and services that can be economically produced in a particular country.
This will help to reduce risks and see the business as an open and global market.
5. Total Quality Management
Quality Management strategy directly heads towards managing the business and its counterparts like vendors, suppliers who supply quality service without any scope of error.
Framework of Procurement Strategy
Before we head towards the building process of procurement strategy, it's essential to know what a strategy looks like.
The procurement strategy includes
Strategy Statement - What's the purpose and objectives
Desired Results - What you aim to deliver
Timeframe - How much time it will take to finish the deadline
Tactical plan - How you will be approaching and implementing the strategy
Measures - The tools and software that you will use to measure the performances
These are the significant points that are covered in the framework of procurement strategy.
8 step guide to building your Procurement Strategy
An effective procurement strategy requires the alignment of business goals and keeping the flow smooth and running.
It's always important to build a strategy to ensure the process and business is on track.
Following is the eight-step process to build your procurement strategy:
Evaluate your business at present
Analyze and assess market conditions
Set and define company goals
Define Procurement Policies
Discuss with the stakeholders
Invest in the software and tools
Outline and develop strategies
Execute and implement right
1. Evaluate your business at present
The first step towards building a strategy is to know about the current operations and state of the business. It is necessary to determine the needs, processes, future procedures, risks, and challenges to which a company can look forward. It will also help to evaluate your weak areas for improvement and guide you in the right direction.
2. Analyze and assess market conditions
After the detailed analysis of the business, it's crucial to analyze and assess the market conditions and likely situations in the future. It includes necessary data related to suppliers, vendors, and so on.
The step also involves identifying opportunities and aligning them with your policy.
3. Set and define company goals
Once the business is done with its evaluation and analysis, the next step is to identify the business's current set of procurement functions. A well-defined goal includes A-Z about company purchase and deadline processes.
4. Define Procurement Policies
The most crucial step comes here, to create a list of best procurement practices. Whether to mold the previous one or create a new one, the strategy should fit the organizational needs.
The guidelines should be inclusive of fair practices and positive play to the people involved in the process.
5. Discuss with Stakeholders
Before creating a procurement policy, it is recommended to take inputs from everyone who is a part of the procurement process and understand your goals and policies.
It will help to reduce the production time, lighten the workload and eliminate unnecessary processes.
6. Invest in the software and tools
Investing in procurement software and tools helps the business avoid issues like errors, delays, and payments. With the help of software, an organization can automate routine jobs like approvals, invoices, inventory tracking that can enhance the business's productivity.
7. Outline and develop strategies
Now you have everything that you need to build a procurement strategy. The strategies should include everything related to delivery, quality, time, compliance of rules and regulations, objectives, vendor list, supplier list.
In short, everything influences purchasing and production decisions.
8. Execute and implement right
Once the plan is shared, the next and final step is to ensure the execution and implementation of the procurement process based on the strategy. For measuring the progress, businesses should set metrics and adjust accordingly to enhance efficiency.
The metrics can be set according to business objectives like cost reduction, efficient delivery schedule, error reduction, or contractual terms.
And you are done!
Following an effective and efficient strategy ensures the flow of income, smooth operations, and a healthier bottom line.
"Procurement strategy is a roadmap of the company."
Qualities of Good Procurement Strategy
Qualities or characteristics of a suitable procurement strategy cover the following primary four qualities:
Based on strategic thinking
Technologically embraced
Strives operational excellence
Result oriented
1. Based on strategic thinking
A good procurement strategy should be based on strategic thinking that means it should include collaboration, engagement, and alignment of the operations in the best class possible. Understanding where you are right now and where you want to look forward is vital for building a sound procurement strategy.
2. Technologically embraced
A good procurement strategy should be embraced technologically, i.e., it should include automated processes to measure spendings, contract management, performance procurement steps for best in class process experience.
3. Strives operational excellence
A good procurement strategy limits itself to the procurement process and strives to build operational excellence. The plan should improve values and rating performances by standardizing the operations to concentrate on other initiatives that move the business forward.
4. Result oriented
A procurement strategy should be result-oriented. That means it should be designed in such a way that brings business close to the desired result.
Sample of procurement strategy
Here's a sample to show what a procurement strategy looks like!
The strategy includes the major headings like
Procurement Design and Process
Detailed processes involved
Procurement and Contract Risks associated
Procurement Metrics and Milestones
Remarks
The detailed data and content is shared by the business itself depending upon their goals and objectives.
How Can Deskera Help in Building a Procurement Strategy?
A business has to keep track and record accounting books, inventory, and overall procurement management strategy. This can become difficult when done manually. This is why it is wise and vital to invest in software to make journal entries, maintain inventory records, and generally carrying out the procurement process smoothly.
Deskera Books is software that makes the entire procurement process more accessible. It helps in making journal entries. It helps in automating the process of entering sales and purchases into double-entry accounts. The software will help you save time by keeping a clean record of debits and credits in books. With the software, you get an uninterrupted, ready-made Balance Sheet, Profit and Loss Statement, and many other financial reports.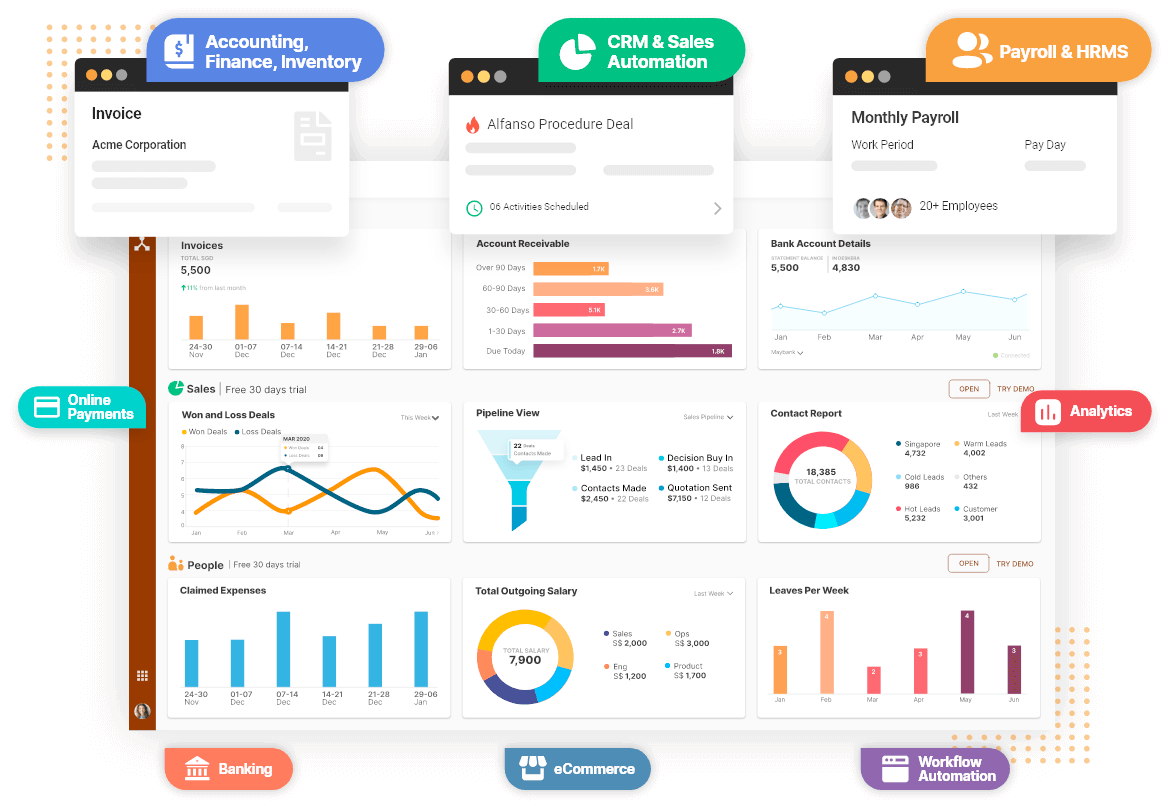 In other benefits, Deskera also provides software solutions for HR, attendance, payroll management, inventory management, and customer relationship management. Deskera People lets your employees mark and see their attendance, apply for a day off, and claim expenses with just one click online, among many features.
Deskera CRM allows the user to manage sales and support from one platform. From sales pipeline preparation to generating leads through email marketing, Deskera CRM assists with it all. It also records the opening rate and the click-through rates for email marketing. Deskera CRM will help you in maintaining customer relationship management by assisting you in contact and deal management, email marketing campaigns, sales pipeline, and customer tickets.
Deskera, in brief, is the software that helps you achieve a majority of your business goals. These goals are generating more leads, flawless record management systems, and effortlessly managing customers. It helps in providing a seamless digitized shopping experience to the customers. It also helps keep the employees and staff of the organization updated with their personal and professional records.
The software works on analytics that will help the business identify the most common trouble the customers are facing. The software picks up the queries generated by the customers. These queries are then refined by the software to highlight the most common questions in the lot. The business then can rectify the trouble its customers are struggling with.
Key Takeaways
This article discussed everything related to procurement strategies in detail, including the significant steps required to build the process.
Here's the rundown list highlighting the key takeaways of the article:
A procurement strategy is a long-term plan to acquire the necessary resources and supplies for production.
The importance of procurement strategy in industry highlights the six primary roles in one place.
Application of the procurement strategy is massive in the business that includes ecosystem, objectives, actions, and monitoring.
The purpose of procurement strategies starts from making sources available for production to enabling the growth mutually.
There are five procurement strategies: cost reduction, risk and supply chain management, green purchasing, global sourcing, and quality management
The framework of procurement strategy includes statements, results, time frame, tactical plans, and measures
There is an 8 step guide to build an effective procurement strategy - Strategic thinking, technology embraced, operational excellence, and result-oriented are qualities of a suitable procurement strategy.
Related Articles
---
---
---