As per a report by the Business Research Company, it is estimated that the global daycare market size is estimated to increase by $520.4 Billion.
Considering an approximate percentage of 70% of parents working outside the home, it has become an utmost priority for them to find someone good at handling preschool-aged children and treat them with care and affection.
Considering this as a world of opportunity, many established and experienced people in the childcare industry have taken the next step and started their daycare businesses.
Starting with the daycare business comes with the package of two major benefits, i.e. first, it is financially rewarding, and second, it gives you immense joy and fulfils your personal goals.
Considering the above-said benefits, a few other benefits are attached to opening a daycare centre. But before we count the benefits, we need to know the process for opening a successful daycare care centre.
In this article, we will take you through the complete guide to starting your daycare business, the advantages it takes you through, along with the following:
Why is there a need to start daycare services?
Whether you start a product-based business or a service-based business, the journey seems intimidating. But as you start involving yourself with the process, you are welcoming the doors of rewards and opportunities.
Once you decide to start your daycare business, you gradually find happiness in experiencing the journey. Your passion for treating children and the desire to serve the parents in the community count as major reasons to open your daycare business.
However, it is essential to note that different individuals might have various reasons for opening a daycare business. Those reasons are enough to motivate you to follow your passion.
You might face obstacles at the initial level, but the payoff of opening a daycare is undoubtedly worth everything.
You might not know, but it can be incredibly rewarding and will be worth the struggles!
What are the benefits of starting a daycare?
Starting your daycare business unlocks primary benefits on multiple levels depending upon the scale of the business.
The feeling of joy in spending time with children, taking care of their needs, managing the entire day and learning life-changing lessons truly builds personal satisfaction for the daycare owner.
Let us take a look at the five benefits, or say advantages, of starting a daycare business:
Financial Independence
Extra Source of income
Emotionally rewarding
Tax advantage
Career advancement opportunities
1. Financial Independence
Opening a daycare business takes you through the control of your income and maximization of your earning potential. It builds financial freedom that makes you in charge of your income and gives you complete right to take financial decisions suitable for the business.
2. Extra Source of income
Opening a daycare business serves as a source of extra income for the parents who plan to stay at home and make the decision to care for other children. It will help them make some extra money and provide the same level of affection to the children at the same time.
3. Emotionally rewarding
Managing children is a job in itself!
It helps to build your attributes and makes you enjoy the small and simple things in life.
As a daycare owner, you have the flexibility of managing your own business that rewards you emotionally and personally.
4. Tax advantage
As a daycare business owner, you get the advantage of writing off certain expenses that will help you save your money on the taxes. For example, you can include the expenses as a portion of your housing payment, considering your home is used as an in-home daycare. You can also include a cell phone bill, a vehicle to drop off, child care supplies, etc.
5. Career advancement opportunities
If you are passionate about building your career in child care and have already been running your daycare business, you are an added advantage to opportunities in the field. You get access to be promoted into another job position or choose to pursue advanced studies for your recognition.
The points mentioned above clearly highlight the advantages of starting your daycare centre and the potential rewards it will unlock in the future.
How much is the cost of setting up a daycare?
As far as the cost of starting a daycare business is concerned, then it ranges approximately from $10,000-$50,000.
However, it also depends upon the level of scale of your business that you look forward to envisioning for the future.
For example, whether you are opening a home-based daycare or renting a separate facility for your care centre.
It is important to consider that there are many grants and loans available to the daycare business, especially for those facing difficulty arranging funds for setting up their daycare business. In addition, multiple financial incentives and communities support the budding Day Care centres.
So you can reach out to them and consider these options for your support!
After all, there is room for many possibilities!
The ultimate 10-step guide to starting a daycare centre
Starting a daycare centre is a journey in itself. Multiple lessons come along the way and build your path to getting your business up and running.
Following is the outline of ten steps required to start your daycare centre:
Check and prepare the requirements for Daycare licensing
Create a Day Care Business Plan
Choose the location for a daycare
Ensure the daycare space & seek Grants
Start setting up your daycare centre
Draft a legal contract
Establish daycare policies and Check out for the possible tax credits
Start marketing your daycare business
Provide Top-quality Services
Manage your business finances effectively
1. Check and prepare the requirements for Daycare licensing
Before starting with a legal full daycare business, the most critical step is to check and meet the proper licensing requirements.
This step requires you to learn about the regulations for the child care providers that are available from your state Department of Children and Family Services or a child care licence in an agency.
Before you set up with your daycare centre, you need to hold a current CPR certificate and additional documents that prove your commitment to providing the best child care.
2. Create a Day Care Business Plan
A business plan is a prerequisite for any business to meet attainable goals, organize the business structure, and map services.
As a business owner, the next step involves defining your daycare business plan that includes a mission statement, vision, operations, staffing and budget.
The advantage of a business plan is that it keeps you on track and striving in the right direction. It also helps you be organized and solve questions that serve the purpose of the business.
For example,
Will you be the only one regulating the daycare services, or will you hire staff?
From where you will seek and secure funding
What are the additional services you provide beyond child care?
3. Choose a location for a daycare
After you're clear with the licensing requirements and business plan, the next step is finding and choosing a location for your Daycare.
Does it mean whether you are planning to run your daycare centre at home or looking forward to finding a location?
You might explore recreational centres, local businesses and schools that might have spaces available to host your Daycare on a monthly fee basis. Another option involves advertising and checking available websites based on your suitability and preference.
If you talk about the ideal fit, then your business location should be such that it is centrally located, easily accessible, and child friendly where the parents and children need a childcare centre.
4. Ensure the daycare space & seek Grants
The next important step is to ensure your day Care centres keep the children safe and your property protected. You can check the policies with the insurance agents and the licence providers for guidance.
After the insurance, your next step is to ascertain the cost of starting the daycare centre and arrange the money to cover the startup costs. As mentioned, if you are short of funds, then you can always seek grants and funding. The funds raised from the sources can act as an investment for your business that will yield profitable returns in the future.
5. Start setting up your daycare centre
Once you are done with the location, licensing, and funding requirements, the next step involves you start setting up your daycare centre.
By preparation, we mean taking care of all the facilities required at the Daycare from start to end.
You can also prepare a checklist that can help you to set up your centre well, includes
Cleaning and sanitization
Indoor and outdoor play pieces of equipment
Art supplies
Child care suppliers
Food for children
Utensils or plates
Transportation facility
Any additional items
As a business owner, you have complete freedom to use revenue based on your commitments and preferences.
Some may use the entire amount to cover the expenses, or some may use it to invest in better supplies. It's totally up to you to keep things simple and then scale up as demanded.
6. Draft a legal contract
As the nature of business demands, you deal with the number of clients, especially parents who come to visit your centre and check through their needs.
So in order to deal with them efficiently, you need to build a solid contract to protect yourself from any kind of legal issues.
Your contract should consider the following questions:
What is the amount to be paid, and in what kind?
How do you deal with late payments?
What are the services that you will provide?
What is the refund policy?
What is the daily schedule of the Daycare?
What are the responsibilities of Daycare in consideration with children?
It is recommended that you see a trusted contract lawyer who can draft the contract as per the needs of the business. You may use it as a standard contract that you can share with your clients and their children to meet their expectations and requirements.
Once the contract is in place, you can share it with the respective clients. After sharing and receiving the authentic signatures of the clients, you can carry forward with the voices and get paid by clients on time.
It will also protect you from any kind of uncertainties in the future
7. Establish daycare policies and Check out for the possible tax credits
Along with the preparation of a contract, it is recommended that the Daycare establish policies and procedures for the families and staff who are a part of the Daycare. You should include policies related to emergency plans, privacy protocol rules, and safety procedures.
If you have these instructions in place, you can keep yourself and the children safe from any kind of problems in the future.
After you are done with policy establishment, the next step involves researching possible tax reductions based on your business purposes. If you are using your residence for the daycare centre, you can easily write off the portion of your housing cost and state the reason for using the residence for business purposes.
8. Start marketing your daycare business
As you are set with your daycare business, what's the next important question in the line?
It is marketing yourself to reach and attract potential clients. This step requires you to be aware of your target audience, ie. Families who will look up to you for their requirements.
There are a lot of methods that you can use to market your Daycare that are
Creating flyers and posting around in the local communities
Spreading the word about the daycare centre at Businesses, schools, local shops and restaurants
Promoting your day centre on social media like Instagram, LinkedIn and running Ads on Google or Facebook that can attract the particular audience
Setting up a website that can provide information about the services would likely show up in the search results.
Marketing your daycare centre is the most crucial step because it requires you to connect with the target audience, i.e. families looking for a daycare centre near them. Through marketing your services, your business will show up in the search results, and as a result, you will develop a presence in the market.
This will attract the clients and convert them to the business.
9. Provide Top-quality Services
Once you have converted the client, the next big focus of your daycare centre is to provide top quality services and care to the families who are associated with you.
Taking extra care of the kids and making them enjoy every moment at your Daycare attracts towards garnering positive reviews of your work and improving the Daycare's reputation in the community.
Your qualities speak volumes, which is enough to attract more referrals for your business.
Once the business expands, it is also recommended to hire a reliable and efficient staff that handles the responsibilities of a child throughout the day.
By carefully analyzing the hiring decisions, you can keep your facilities safe and maintain a good reputation in people's eyes.
10. Manage your business finances effectively
The final step in setting up your daycare business is to manage your business finances efficiently.
From basic to major, you should understand all the accounting terms and ways to manage your expenses.
Tracking up with the expenses and revenue, planning the taxes, and allocating and budgeting funds can help you manage your funds and assist in making the right decisions for the business.
It will help you make intelligent financial decisions and keep you at the top of your business finances such that your business thrives.
Congratulations!
The ten steps above are what you require to start your own daycare business.
This detailed guide is a general blueprint for all aspiring daycare business owners who look forward to starting their own business and accelerating the step to run the daycare business efficiently.
Bottom Line
Before starting with any business, the path seems to be challenging at first, but gradually, it becomes smooth and runs over time.
Similarly, starting with the daycare business is intimidating but is extremely rewarding when you have the right passion and motivation to execute the plan and launch your own business.
How Deskera Can Assist You?
As a business, you must be diligent with the employee payroll system. Deskera People allows you to conveniently manage payroll, leave, attendance, and other expenses. Generating payslips for your employees is now easy as the platform also digitizes and automates HR processes.‌‌‌‌‌‌‌‌
Try Deskera for your Business
Sign up for Free Trial!
Key Takeaways
As we reached the end of the article, we witnessed and took note of the entire roadmap of starting your daycare business and the benefits and rewards.
Following are the key takeaways of the article:
Starting a Daycare business is a world of opportunity for the ones who are established and experienced people in the childcare industry.
Starting with the daycare business treat, you will receive financial rewards and immense joy from fulfilling your personal goals.
The five major benefits of starting a daycare business involve financial independence, an additional source of income, emotionally rewarding, tax advantage and career advancement opportunities.
The approximate cost of starting a daycare business is $10,000-$50,000, depending upon the company's scale.
There is an outline of 10 steps that will help you to start your daycare centre.
Starting with a daycare business is intimidating at first but is extremely rewarding when you have the right passion, inspiration, and motivation to execute the plan and launch the business.
Related Articles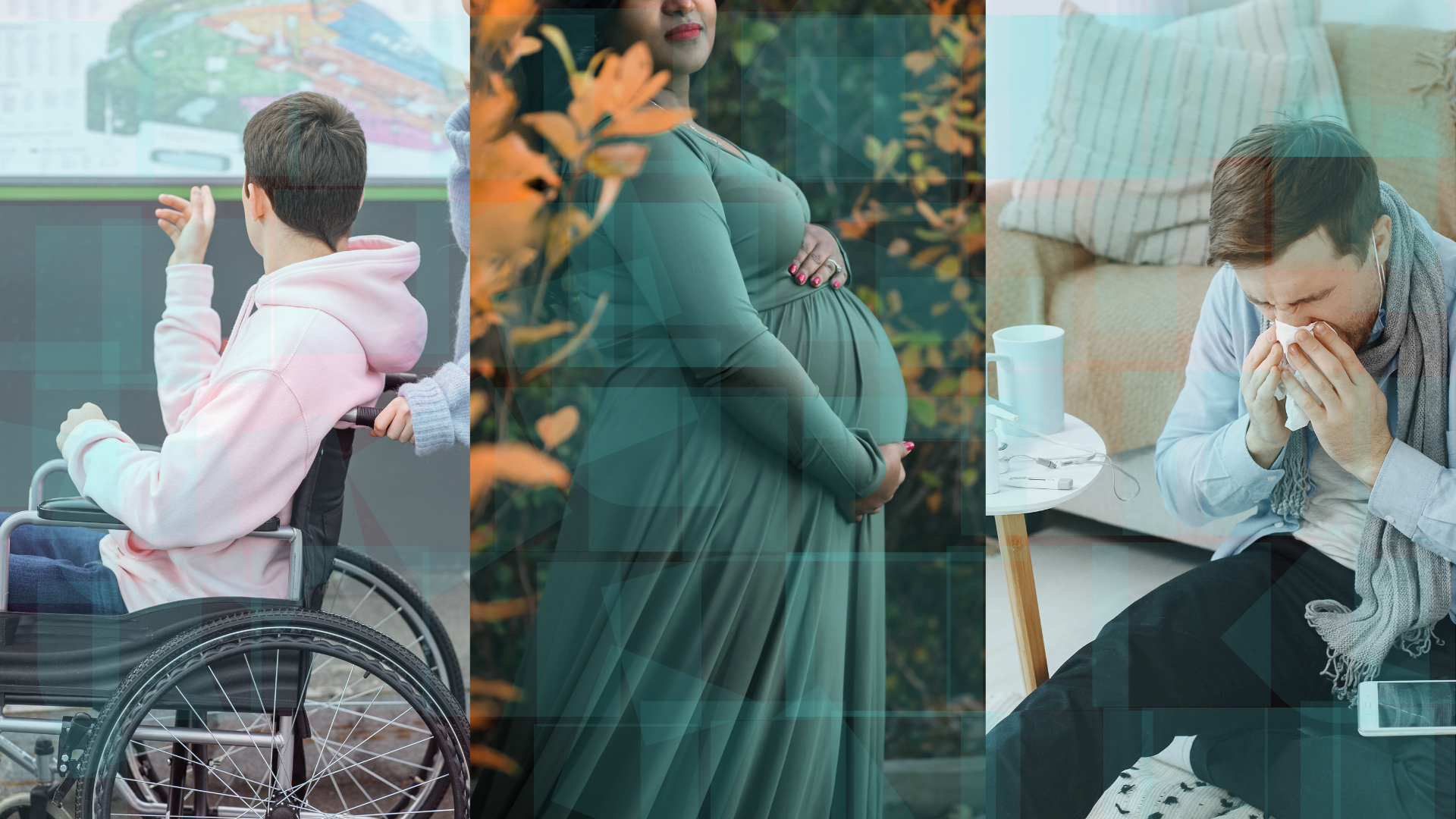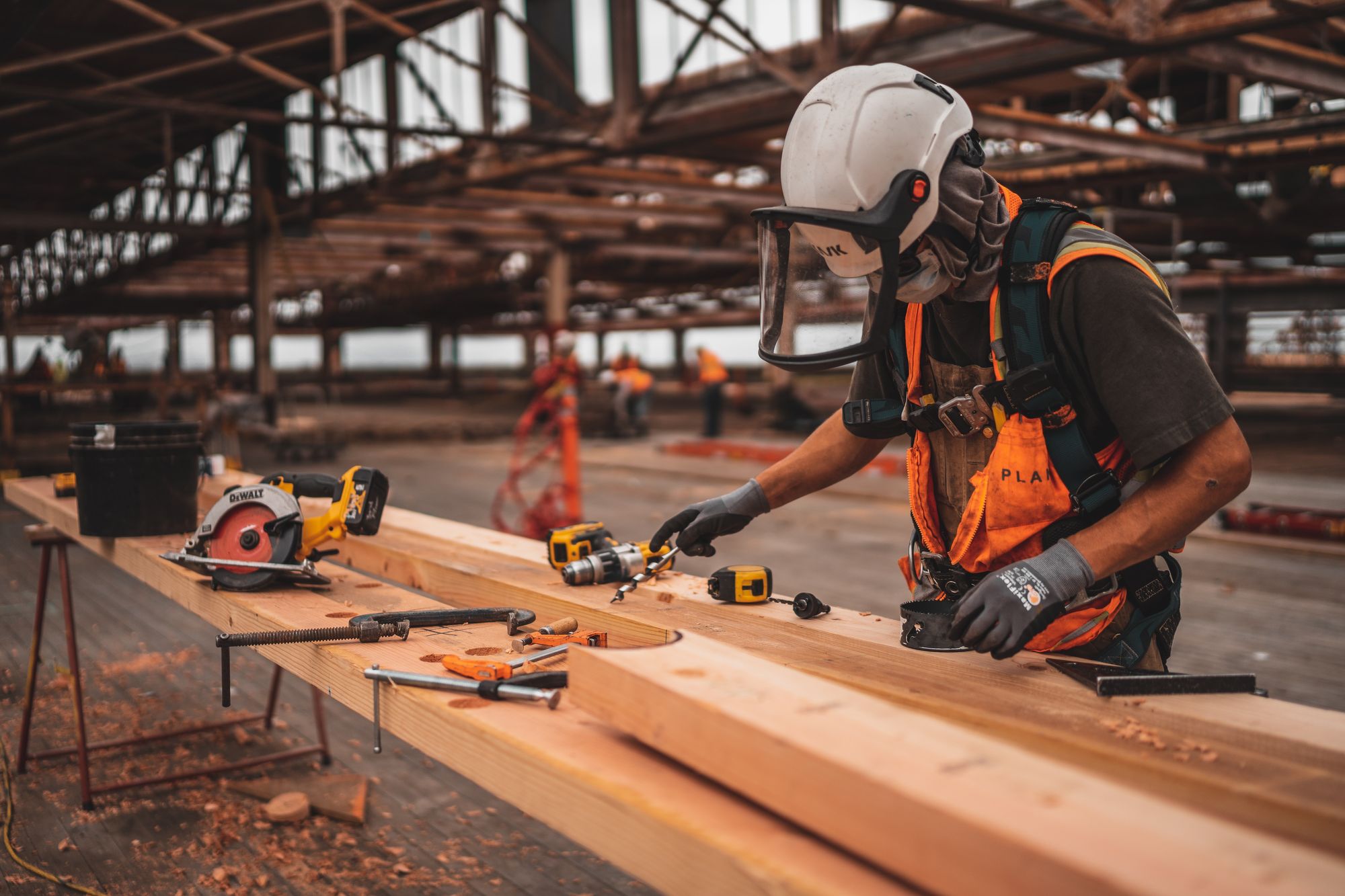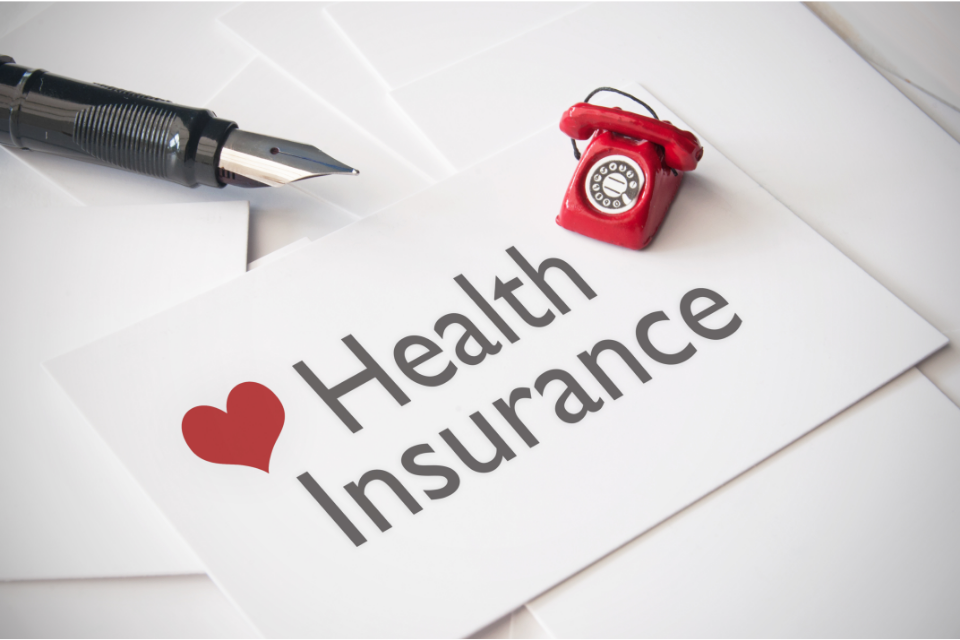 ---
---