So, you have found the candidate who has successfully established themselves as the ideal new team member to join your company. Now, you have the responsibility to convey the same to them. The only hitch is that you are unsure of the ways to put it across.
A job offer letter, also known as an employment offer letter, is used to issue an official job offer to an applicant. It includes an overview of the position, the firm, dress code (if any) and other pertinent job information. It includes the commencement date, remuneration, perks and bonuses, shift patterns, and more such information that is relevant to the job.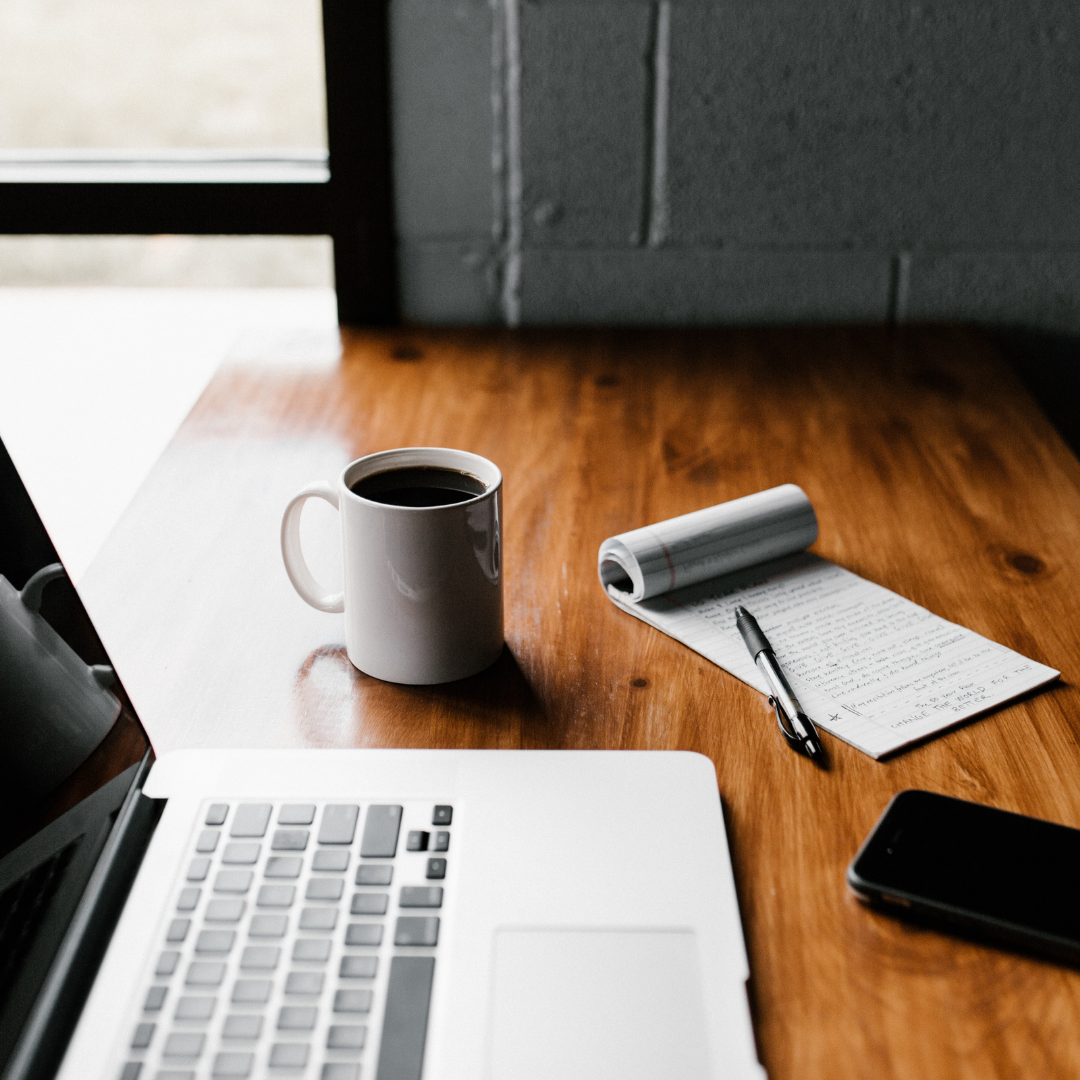 It is a way to introduce the company and its ways of working to the new candidate who shall soon be a part of it. In other terms, it is a letter that assists the candidate in deciding whether or not to accept the job offer.
We shall be discussing the various positions and the corresponding job offer letter templates for those roles. From an internship position to an internal job, formal to informal, we have included all the templates of the different job offer letters in this article.
If you are looking to draft an offer letter but are not sure how to do it, this article helps you overcome a lot of queries in this direction. Let's look at the information that the post shares:
What should You include in a Job Offer Letter?
You may tailor a job offer letter to your chosen degree of formality and the amount of information your organization seeks to share. Use your company's official writing material for a sophisticated and formal look. You can format your job offer letter as you choose. However, make sure to include basic facts such as the following:
Job Title
Type of Role (whether full-time, part-time, exempt, non-exempt)
Date of commencement
Reporting Structure
The salary range for the position
Bonuses
Employee Benefits (include insurance details, paid time-off, 401(k), and so on)
reference checks
I-9 forms and other employment requirements
At-will statement
Confidentiality agreement
Acknowledgment and confirmation of acceptance
Your offer letter must typically include the workplace location and the expected working hours.
Guidelines to Follow When Writing a Job Offer Letter
As a job offer letter does not have a rigid format, you can choose to reorder and add certain elements as you wish. This section shows the typical components that must be added to a job offer letter. Let's check them out here:
Company Logo: Your offer letter must include your company's logo. Your office stationery that includes the company letterhead must be used to draft the offer letter. Not only does it make it look professional, but it also carries legitimacy.
Date: Include the date on which you are drafting and sending the letter to the candidate.
Contact Details: A job offer letter also comprises the complete postal address and the name of the candidate.
Opening line: Your opening line should have an affectionate yet formal tone which is essentially the greeting line. However, you could choose to be formal or casual with the opening line depending on the business and the culture of the company.
Something like 'Dear [Name], we are pleased to share that ….' can be a good way to start the letter.
Description of the job: This part will include the job title, expected commencement date, address of the work location, employment status, manager, responsibilities, and duties pertaining to the role.
Salary or remuneration: One of the most vital parts of the offer letter, you must include the amount the candidate will make every year. This can be broken down to the monthly salary they shall receive. You could also add the bonuses and other perks that they shall be entitled to.
At-will status: This should be clearly defined to let the candidate know that the organization can bring about the termination of employment at any point in time and for a reason they deem fit. A legal consultation is recommended in these circumstances so as to eliminate any kind of confusion and issues at a later stage.
Employee Benefits: This section will include all the employee benefits that the company offers to its staff. From paid time-off to flexible working hours and from insurance to remote working, you may add all the important benefits that your company provides to its employees.
Closing Line: The closing line will typically include the ways in which the candidate can reach out to you in case they have questions regarding any of the matters related to the job opportunity.
Standard Job Offer Letter Template
This template is for the times when you need a simple employment offer letter reference. This is a standard job offer email template that you may use when you have identified the ideal applicant and want to make an official job offer to them. Feel free to alter it to incorporate even more details as you believe your applicant will require before making a decision.
Formal Job Offer Letter Template
When a company is providing full-time employment to the finest candidate, this formal job offer letter sample might be deployed. The following job offer template has short codes that you can easily replace it with information about your organization. You can change the conditions and advantages in this sample offer letter format by modifying them.
Here we share the format that will assist you in drafting a formal job offer letter:
Informal or Casual Job Offer Letter Template
An informal job offer letter or email is an official version of the usual official recruitment letter or email; however, it is less formal and concise. An informal job offer letter/email is a document that an employer sends to a selected candidate in order to offer them a job at their organization for a certain role.
This is a generic offer letter template that you can use for any job, and it allows your candidate to accept your offer by email and is just as official as our formal offer letter type.
Before issuing a complete offer letter, an email offer letter is less formal and provides the most basic facts of the employment offer. Salary, a summary of benefits, and imminent next steps can all be included in an offer letter email.
You may fill in the details with the most relevant information for your candidate as depicted in this sample offer letter.
Internal Job Offer Letter Template
An internal job offer letter is extended to an existing employee when they are promoted to a higher level. So, in this case, you do not have to introduce them to the company as they are already a part of it.
This type of letter will need you to provide other details to them, such as the new role that they are being promoted to and the new salary that they will be entitled to from now on. Also, the letter will include the new set of job responsibilities that they will be expected to shoulder.
Additionally, you must provide them with the details of the employee benefits, if any, in the new role. You can also share the information about the training programs that they may need to take up under the new role.
Here is a format that helps you draft an internal job offer letter:
Part-time or contract to full-time job offer letter Template
This offer letter is for the candidates who have been working with your company on a part-time basis or as a contractor. When they have proven their excellence with remarkable work and exemplary productivity, the company offers them a full-time job.
This kind of an offer letter shall include all the terms and conditions which may now come be activated when they are a permanent part of the company. The job description should be handed to them in a clear manner along with the manager's name to who they would be reporting.
The letter must also contain the various benefits they will not be entitled to. This should be followed by the contact information of the people who could help them eliminate doubts and queries.
Here is a format that helps you draft a job offer letter for this category:
Internship position offer letter Template
An internship position offer letter is offered when the company seeks to hire interns and enhance their work processes. Internship positions may be extended by the firms on many occasions, and there could be various reasons for that.
Some of the primary reasons the companies hire interns are to boost the firm's productivity. Moreover, it also gives them an opportunity to work with young talent and develop them into more skilled individuals. They can be hired as full-time employees based on their performances as an intern.  
A typical internship offer letter must include the information that the interns will not be paid and that this is an opportunity for them to scale the business as well as their careers. The letter can highlight the benefits of working as an intern with the company.
Here is how you can write an internship offer letter:
Useful tips for making a job offer to a candidate
So, now that you have the best candidate suited for the open position in your organization, it is time to offer the job to them. If you do not know how to move forward from this point, the following tips will guide you:
Move Fast
The decision is made. So, do not wait. There are ample opportunities for a great candidate waiting outside. Make your move quickly.
Call to confirm
Most often, the companies will send an email or a letter. Making a phone call not only makes it more personal and courteous, but it also is the quickest way to move ahead.
Talk about Salary
Most candidates will ask for a 10 percent hike over their current remuneration. Discuss what the candidate expects. If you have a fixed budget for the role, stick to it, but refrain from offering a lower salary, anyway.
Get a Commitment
You have made your offer. The next step is to get a concrete commitment from the candidate. This stage requires you to ask sharp questions (without being too pushy) to gauge their interest levels in the job offer.
Make a written follow-up
Once you have received a commitment, put everything together in an email or letter. Include all aspects of the offer, such as the job title, starting pay, benefits, vacation, holidays, and other incentives. Also, make sure you provide a clear deadline which could be three days (which is common).
Measure and Boost your job Offer Acceptance Rate
It is vital to measure the acceptance rate of your job offer. It helps you know the number of people accepting your offer.
What is Offer Acceptance Rate?
The percentage of job aspirants who accepted a formal job offer is known as the offer acceptance rate.
Acceptance of a job offer is a crucial employment metric due to the following reasons:
A low rate (under 40%) indicates that your talent acquisition techniques aren't working and you need to work on those techniques
A high acceptance rate which is more than 90% can indicate that your company's criteria and shortlisted candidates' expectations are a good match
A high offer-to-acceptance ratio is typically the consequence of strong communication, reasonable and competitive offers, and a positive applicant experience
In other words, it is essential to deliver a strong job offer with effective communication and a rigorous follow-up procedure.
Additional Information for Job Offer Letters
You may have come across the terms, 'At-will employment' and 'Exempt and Non-Exempt'. We shall learn about these in this section.
At-will employment
Employees are believed to be at-will in all states except Montana, which means they or their employer can halt the employment relationship at any time and for any reason. Certain work arrangements and some collective bargaining agreements are exempt from this rule.
Around 70 percent of workers in the United States are classified 'At-will' employees.
Except for Montana, all the other states in the U.S. subscribe to one of the versions of the at-will employment.
Exempt and Non-Exempt
Some companies include a remark about exemption status in the offer letter. Overtime is not available to exempt employees. Overtime pay is available to non-exempt employees.
The Fair Labor Standards Act (FLSA) governs overtime and minimum wage for non-exempt employees in the United States. It is mandatory to pay them at least minimum wage and 'time and a half' or 1.5 times their hourly salary, in the case they work more than 40 hours each week.
Conditions and Agreements
Any requirements that potential employees must meet after being hired, as well as any agreements that they must sign, should be included. These frequently include:
Background checks on employees
I-9 form (U.S. employment eligibility verification)
Drug testing
Non-compete clauses
Agreements relating to intellectual property
Non-disclosure agreements
Job Offer Letter Acceptance
When the candidate accepts the job offer letter, they must first sign it. They are also required to formally and politely communicate to the concerned department, mentioning clearly that it has been accepted.
Based on the situation, here is how an acceptance can happen:
The candidate may ask for a few days to think it over and respond to it
They may accept it right on the spot
The candidate may accept but puts forward certain points for negotiation of the terms of the employment
Job Offer Letter Refusal
When candidates decline a job offer letter, this could be based on various factors as listed here:
The offer did not fit well with the financial expectation
They might be concerned with the culture of the company
They were not comfortable with the work timings or duration for which they have to work
Their personal and professional goals did not seem to meet in the kind of setup offered
In such circumstances, the hiring team can then move on to the next candidate once the response is received.
However, there should be no obligation to accept it. It's crucial to maintain a professional demeanor and resist creating any kind of hostility. The candidate generally returns the negative response by thanking everyone who helped them in their interview.
FAQs
Let's learn about some of the most commonly asked questions with respect to the job offer letter.
Q: Is a job offer letter legally binding?
A: A job offer letter is not a legally binding document unless the employee has signed it. Once they sign it, the document may have legal implications. Moreover, the employer is legally bound by the commitments made in the letter which include salary amount, bonuses, and other important elements of the job.
In the case you are unsure, you may always consult a legal expert to guide you on this.
Q: Can an employer take back a job offer?
A: Yes. While this is not very common, in specific situations the employer can revoke or renounce the job offer letter even after the employee has signed and accepted it. Furthermore, the employer may do so without having to offer an explanation.
Q: How to distinguish between an offer letter and a contract?
A: While it is often mistakenly believed that an offer letter and a contract are the same, it is not so. A job offer letter being a formal letter is meant to outline the position's responsibilities. It lets the employee know what they can anticipate from it. On the other hand, a contract describes the whole scope of a position's job and obligations, as well as the timeframe for which the validity of the employment is agreed upon by both parties.
Q: How long does it take to write a job offer letter?
A: It can take anywhere between a few hours to a few days depending on factors like who is drafting the letter and the amount of legality involved. If the employer creates it, then the letter may be ready to send across in a few hours; just a few important things are mentioned in it.
However, if the HR department drafts the letter, then they may include more than the basic information. They may include employee benefits, details of the new training programs that the employee may have to take up, and so on.
How can Deskera Help You?
Deskera People allows you to conveniently manage leave, attendance, payroll, and other expenses. Generating pay slips for your employees is now easy as the platform also digitizes and automates HR processes.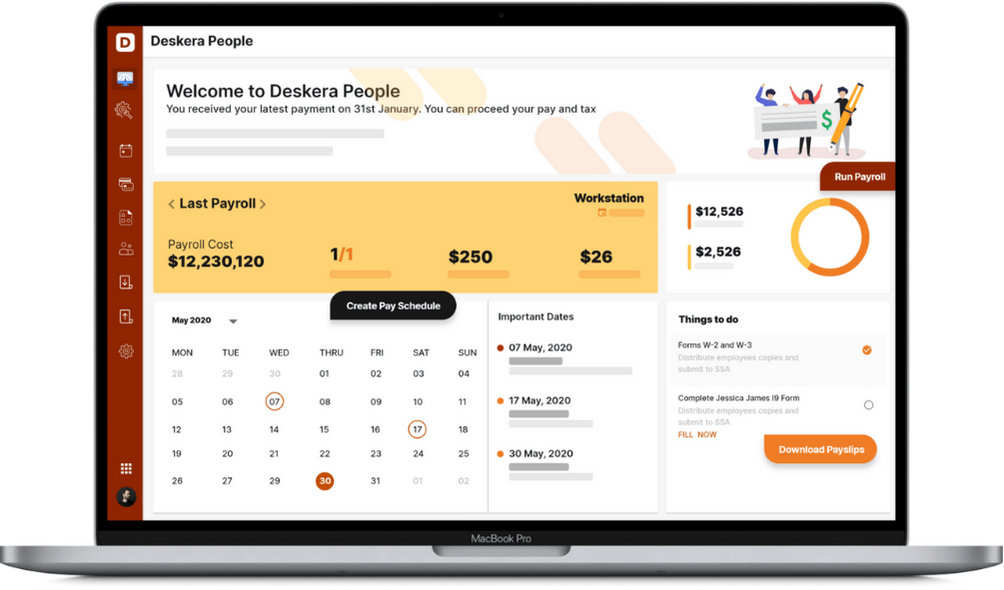 Try Deskera for Your Business Today
Sign Up for a Free Trial Now!
Key Takeaways
This post pans out the importance of a good job offer letter and its related aspects. Here is what we have learned:
A Job offer letter typically includes the job title, type of role, reporting structure, bonuses, and other pertinent information related to the role
The guidelines for drafting an offer letter include using a company letterhead to give it a sophisticated and validated look. It must also have an interesting opening and closing line
We have also seen various types of offer letters such as the Standard ones, Informal and Formal, Internal job offer letters, along with part-time to full-time, internship job offer letters
There are slight differences in each one of these letters and the templates present a way of writing the offer letters to the HR or anyone who is creating them
It is vital to measure the acceptance rate of your job offer. It helps you know the number of people accepting your offer
The post also describes what an Offer Acceptance Rate is. The percentage of job aspirants who accepted a formal job offer is known as the offer acceptance rate.
Employees are believed to be at-will in all states except Montana, which means they or their employer can halt the employment relationship at any time and for any reason. Certain work arrangements and some collective bargaining agreements are exempt from this rule
Some companies include a remark about exemption status in the offer letter. Overtime is not available to exempt employees. Overtime pay is available to non-exempt employees
There are multiple terms and conditions which must be agreed upon by the selected candidate. These conditions must be spelled out to them in a clear format to avoid confusion later on
A job offer letter is not a legally binding document unless the employee has signed it. Once they sign it, the document may have legal implications
While this is very common, in specific situations the employer can revoke or renounce the job offer letter even after the employee has signed and accepted it

Related Articles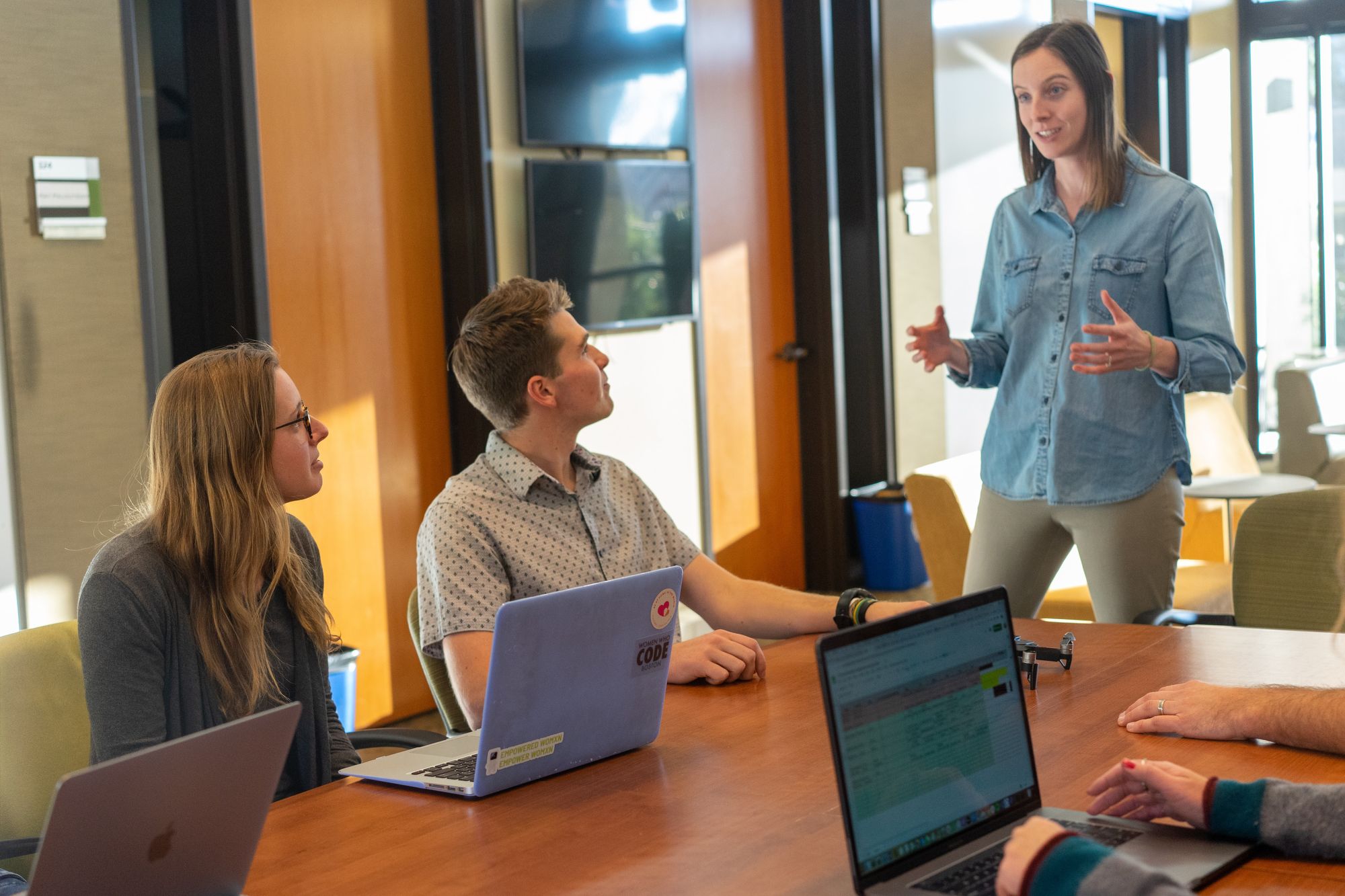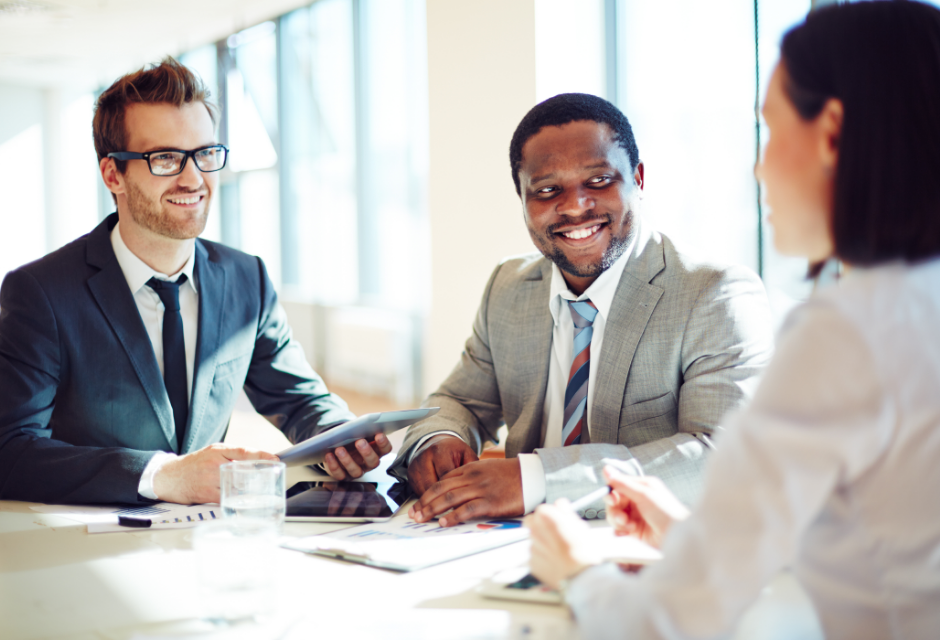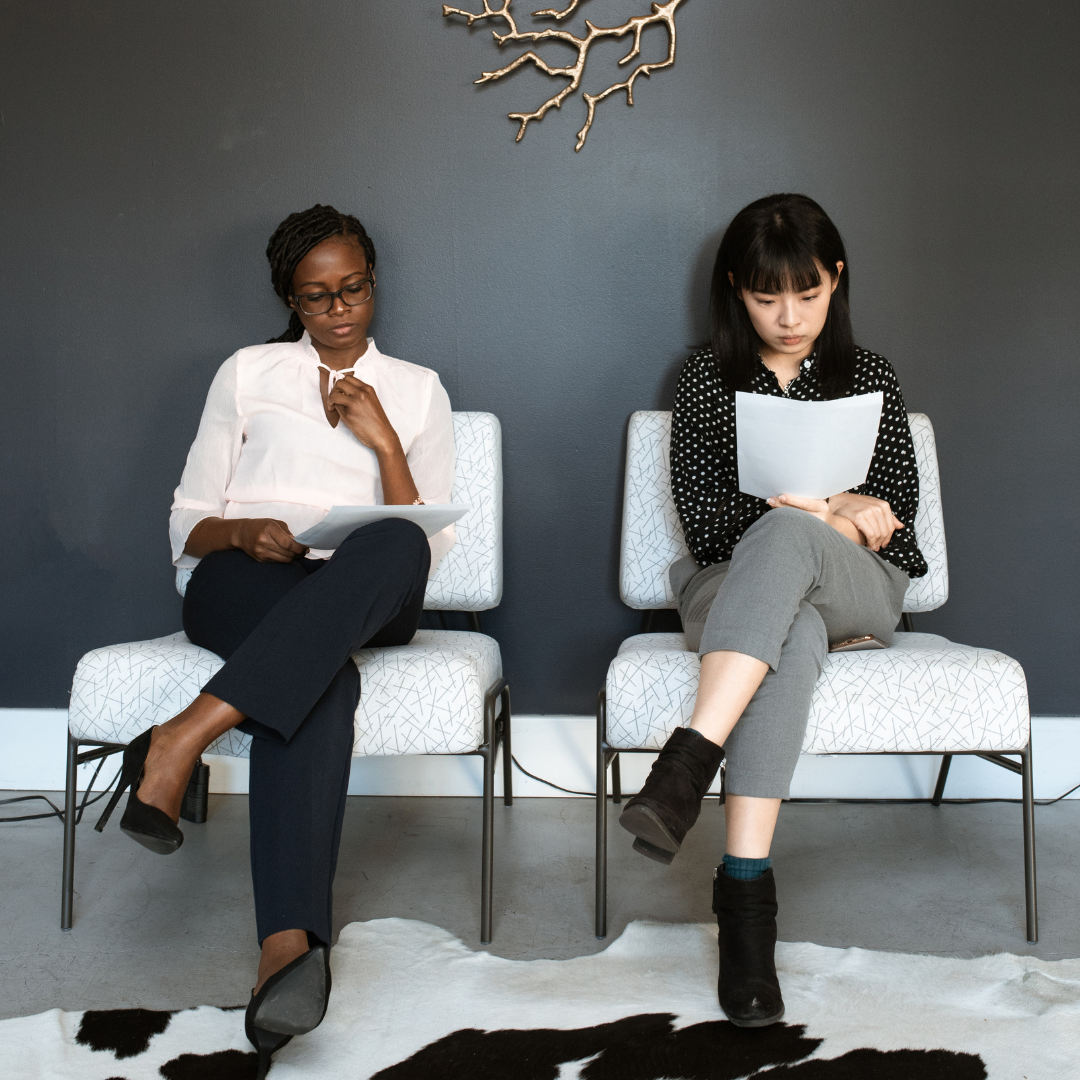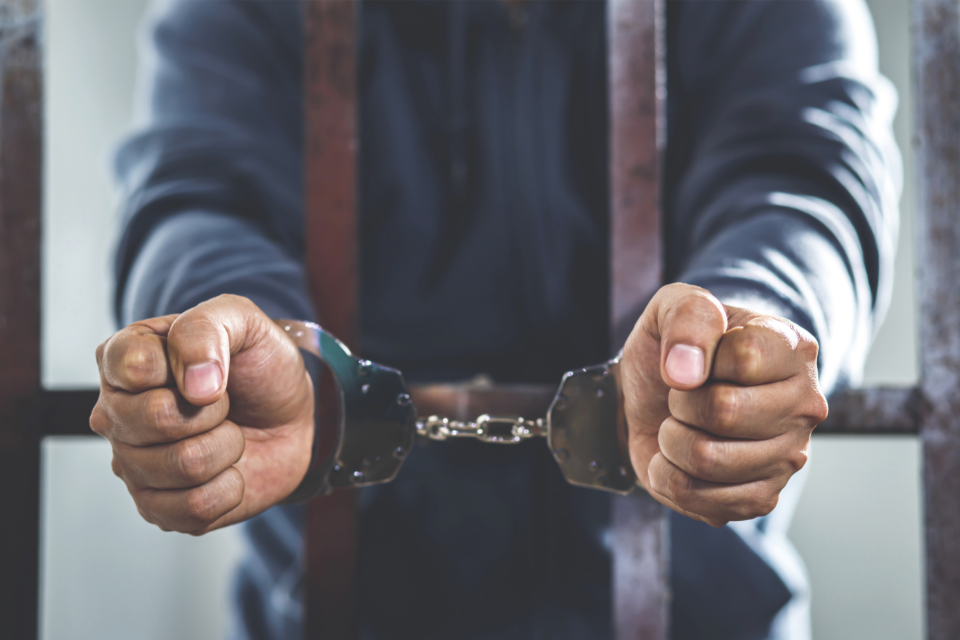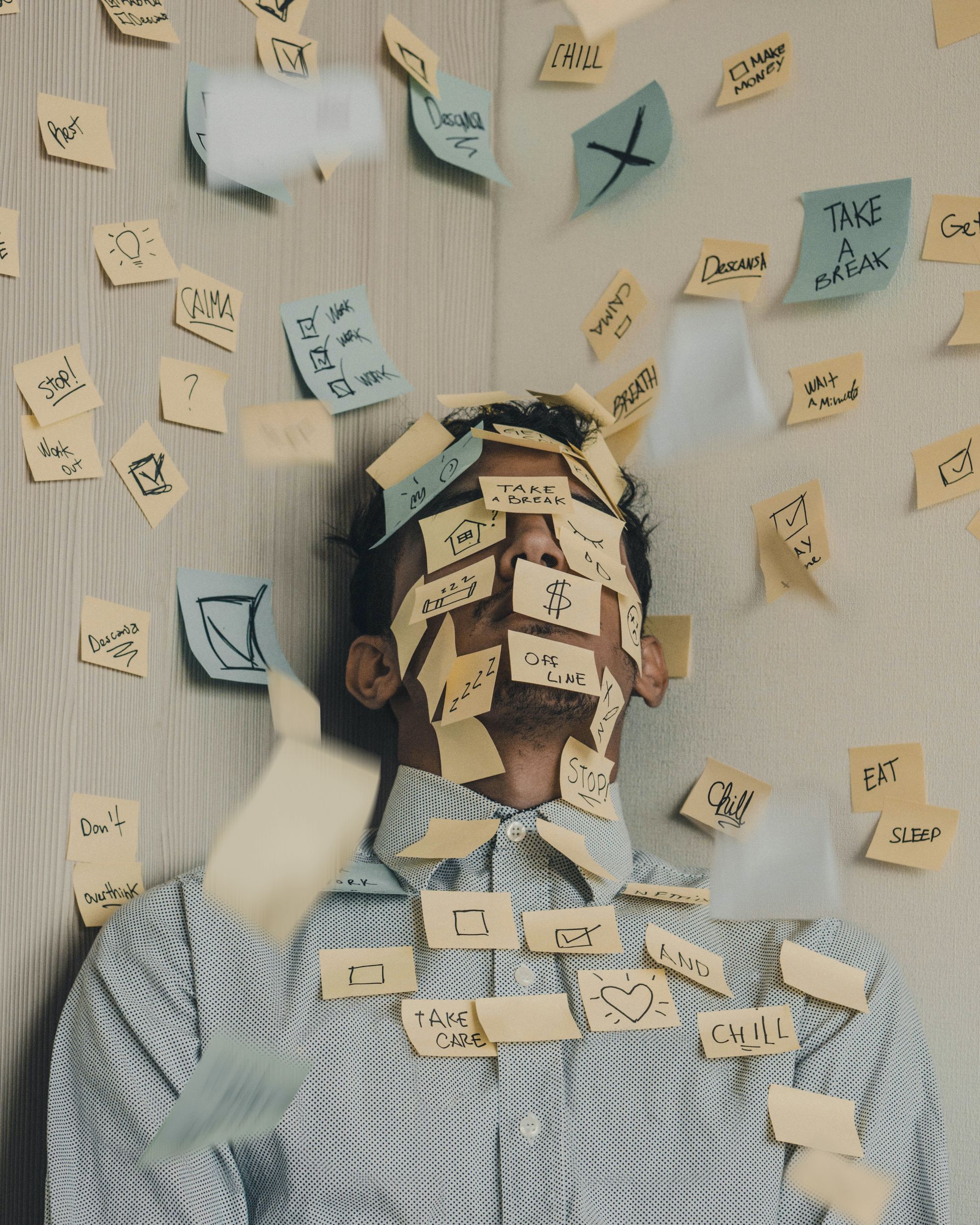 ---
---