A combined 79 percent report their present employers' dress code policy is either casual (33%), business casual (26%), or non-existent/no dress code at all (20%). Notwithstanding, 65% feel it's essential to wear a suit during a meeting, regardless of how formal that organization's work environment really is. Those are pretty staggering statistics.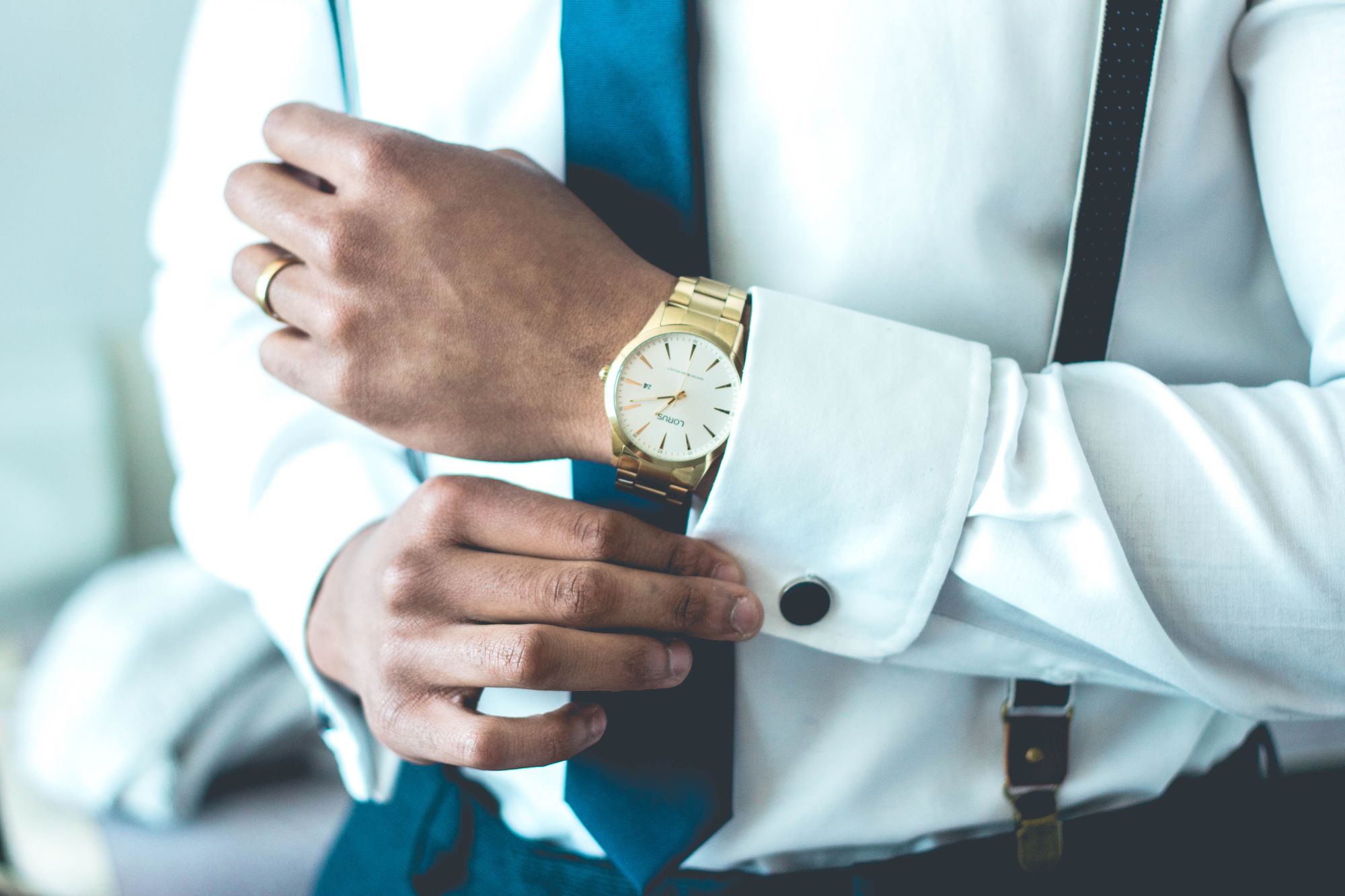 It's great to enable your workers to dress for their day, as well as show their personality, yet businesses should set a few clear rules to ensure that everybody feels good. Having said all that, in this article, we will learn everything about setting up your first Dress Code Policy. Following are the topics covered:
Try Deskera for your Business
Sign up for Free Trial Today!
What is a dress code policy?
A dress code policy is a report that frames the proper dress code for an organization's workers. Dress codes differ from one organization to another and are subject to an organization's culture and industry type. While certain professions go with a generally settled clothing standard, for example, law or medicine different ventures have no set principles or guidelines with regards to what workers ought to wear.
In such cases, an organization might settle on a dress code that suits its one-of-a-kind requirements and the picture it wishes to project. If, for example, an organization's representatives come into contact with clients, they regularly need to dress expertly and flawlessly to establish an ideal connection. Then again, workers in manufacturing or engineering organizations should wear protective attire and safety gear.
Most common types of workplace dress codes
To start with, we should understand what an office dress code could resemble. The following are a couple of common types of dress codes at small businesses:
Summer casual (or summer business casual)
Summer casual is a more loosened-up adaptation of the business casual clothing regulations and is generally famous around the summer months.
Organizations that employ part-timers throughout the summer might decide on this kind of clothing standard.
It gives workers greater flexibility during a period of the year when individuals are investing more time outside and potentially taking part in easygoing work excursions like weekend dinners or softball matches.
However, because many "summer casual" garments are intended for a warm climate, including shorts and sleeveless tops, it very well may be seen as a permit to flaunt an excess of skin.
Formal business clothing
This sort of professional dress code implies that tailored suits are required. Formal business clothing, by and large, includes pantsuits, formal attire no sports jackets, and skirt suits. Workers should wear closed-toe shoes and, in the event that somebody is wearing a skirt suit, stockings.
There's little room for error or creative interpretation. But also, it's becoming old in everything except the most traditional work environments, like regulation and accounting firms.
Casual dress code
This is one step down from business casual, and it's most common in small and inventive working environments, like tech new companies and innovative offices.
Pants and T-shirts are normally alright with a casual dress code policy. Employees are typically enthusiasts of casual dress codes. Yet, it can be challenging to nail down what, precisely, is too casual.
Business casual clothing standard
This can mean various things in various work environments, yet it regularly remembers limitations for T-shirts, pants, flip-flops, and shorts.
Business casual is the default for most work environments nowadays, so it's broadly understood and acknowledged. However, there's loads of space for error here in light of the fact that numerous regular closets fall someplace on the "business casual" range.
Tips for effective grooming guidelines
You need to take care in ensuring you don't disregard workers' strict religious freedoms or force their creative expression For example, workers who practice specific religions or convictions might be expected to wear long beards or an offbeat style of dress, accessories, or enhancements.
Individual cleanliness is a critical issue that should be taken care of gently too. The accompanying ideas can assist you with making a successful but fair prepping strategy that is respectful of all representatives:
Be thorough and inclusive
Assuming your dress code policy reflects prepping guidelines that might have been written in 1985, it's most certainly time to return to it.
What's more, don't accept your representatives should "simply know" what they ought to and shouldn't do. For example, make certain to talk about if and when any tattoos or body piercings ought not to be shown.
Assuming the idea of your business directs that workers with body art ought to cover it up while meeting with clients. Yet, consider special cases - for instance, those that are religious.
Recall the Americans with Disabilities Act (ADA)
Continuously keep top of mind the ADA while figuring out dress code and grooming strategies - and how they might be applied. Regularly, a representative might need to completely comply with strategy rules yet will be unable to do such because of ADA suggestions that might come from medication reactions or related actual restrictions.
In specific cases, you might be expected to make exemptions for your dress code strategy as a sensible accommodation for a disabled representative.
Get as specific as possible
What's the most certain fire method for staying away from dubious references to dress and grooming standards and giving workers an obvious aide for what's generally expected of them? Give explicit examples in your policies to provide your labor force with a strong understanding of satisfactory and unsatisfactory prepping and dress behaviors.
On the off chance that your employee handbook doesn't as of now incorporate a dress code, begin creating one right away.
A clearly worded dress code strategy gives:
Understanding of what is or alternately isn't adequate clothing for the work environment, including:
o Clothing
o Hygiene
o Grooming
o Piercings
A way to address dress code violations
Clearly defined consequences for not following it
Directors in your association can use that handbook segment to be consistent on this issue and lessen the probability of negative repercussions or responses.
While making the policy, look for input from individuals in your association of all ages and backgrounds.
The dress code regulation ought to be:
Steady with your organization's culture
In accordance with the degree of comfort and care that clients expect
Not rigid enough to changing norms and social patterns
While some organization strategies become specific about the length of shorts, dresses, and other clothing, try not to be so thorough with an implementation that you put on a show of being absurd and harming your relationship with your representatives.
Be gender neutral
Ensure your grooming strategy is gender-neutral. This is vital to assist you with keeping away from segregation issues, i.e., one thing for men and one more for ladies. What's more, in a time when gender lines are turning out to be increasingly blurred, it's much more reasonable.
If the dress code violation includes a piece of clothing that is excessively uncovering, exercise caution and know about optics and expected legal fallout.
Assuming you're a male manager with a female subordinate, ask a female colleague to go about as the eyewitness. As a matter of fact, before making any move, you could ask that female colleague so that her viewpoint might check whether she shares your feeling that the dress isn't suitable.
Contingent upon the violation and your comfort level, consider having one more director of a similar orientation stand up to the worker being referred to. Albeit this is a choice, it's normally best-taken care of without help from anyone else or by your HR agent. Gender shouldn't make any difference under broad contentions.
Before you address the representative, ask yourself, "Did I take a look at this according to all points of view?" and "Do I feel open to clarifying for another person why I am making this move?"
On the off chance that the response to both is yes, continue. As in the past model, report everything with a witness.
Explain everything in your employee handbook
Your complete dress code policy, including any grooming norms, ought to be archived in your worker handbook. This makes it simple for your representatives to reference rules whenever they have different kinds of feedback, and it gives a viable medium to officially communicate your expectations.
Make it part of new worker onboarding
Worker onboarding offers an ideal discussion for setting expectations and giving newly hired team members the tool they need to succeed. One of the most basic tools for their prosperity is your worker handbook, and your organization's dress code and grooming standards ought to be remembered for it.
Talk about your worker handbook and its suggested uses as a feature of the onboarding process. Direct new representatives to where they can track down basic data, like dress code and grooming standards. In a real sense, walk them through it.
Stay aware of developing trends and laws
Work regulations are continually developing. All the while, normal practices, and norms are as well. Accordingly, it's basic for your business to remain updated about changes and updates to relevant employment-related regulations and patterns. With regards to government-related HR issues, even unexpected non-compliance can cost you huge.
Sensible and Sensitive
More than anything, you need to ensure everybody gets treated equally and fairly. It's fundamental that nobody gets singled out or gets special treatment.
Put yourself in the eccentric shoes of the individual being referred to and ask yourself, how much attention would you like to attract to yourself and to the representative?
Think about that:
An organization that fosters a reputation for being unbending or tyrannical about its dress code policy might pursue away qualified future candidates, particularly those of the younger generation.
Certain things of apparel, tattoos, or haircuts might have importance to religious beliefs or other lawfully safeguarded matters.
We're in a time where gender stereotypes are disintegrating. The dress code shouldn't cause a lady or a man to feel reluctant for wearing something OK regardless of whether it could be unconventional. If a female representative needs to wear a coat and tie, or a male worker needs to wear a shirt, that is their entitlement to put themselves out there through their closet decisions.
Disabilities could play a part in how a representative dresses. A laborer with, for instance, a scar or a prosthetic appendage should wear something to conceal that regardless of whether it goes against the dress code.
In the event that it's in fact not permitted, however, is not the slightest bit affecting the worker's capacity to take care of their business as portrayed, show some space and stay away from the capability of a PR debacle and perhaps a lawsuit.
Generally, a dress code allows you an opportunity to build a culture of inclusiveness and recognize your organization as inviting. Representatives who feel acknowledged for their identity will be more motivated to perform well and stay with that association.
Review and update yearly
On a yearly premise, ensure all representatives review your business strategies and rules. Legal changes, including court decisions and new regulations, may expect you to refresh your dress code and grooming approaches - among other work principles. An organization director ought to step up by fusing any connected turns of events and contemplation into your best practices.
Assuming an individual employee's grooming habits are challenging for your organization, consider releasing a company-wide memo enumerating working environment assumptions for individual cleanliness and appearance. This offers them a chance to self-correct prior to being "called out."
On the off chance that the issue continues, you can have a personal meeting with the worker to talk about the organization's grooming strategy and support proper changes that will settle the issue.
The goal, not confrontation
At times, you might face the following situation:
A representative just disregards the dress code.
Their activities are contrarily affecting their work performance or the performance of people around them.
Your initial conversation with this representative ought to be speedy, private, and clear.
Suppose your worker, who works the front work desk and welcomes clients, wears a concert T-shirt to work when the dress code strategy expects him to wear a polo or button-down shirt. One of the clients complains. Here is a fair, proficient method for addressing it.
Invite him to go along with you to a room for a private meeting.
Ask him if he's mindful that his T-shirt violates the organization's dress code.
Inform him that a client complained and that you depend on him to make a positive, proficient impression.
Tell Tom that this gathering serves just as a verbal advance notice, that he's not to wear T-shirts to work, and that you trust there won't be a need to have any meetings like this once more.
Once he gets back to his work area, document the meeting.
In a perfect world, this meeting will make it clear to the employee that the dress code is to be approached in a serious way, yet that you are drawing it out into the open with just a verbal admonition, so he has the opportunity to ensure no extra discipline is required.
Additionally, think about the conditions. In the event that the representative is a consistent rule-breaker, it is likely astute to have a witness. In the event that this is a minor event for an otherwise reliable, useful worker, having a witness could really be inconvenient to your relationship. Setting matters.
HR policies to be considered
Dress code policy
Adding a dress code policy to your representative handbook not just makes it simpler to converse with workers who may not be following the approach, but rather it likewise provides them with a superior understanding of what is or alternately isn't adequate working environment attire. It can assist directors with keeping a steady way to deal with the issue, which will decrease any negative repercussions or issues going ahead.
While making a dress code policy:
• Ensure it's reliable with both your organization's culture and clients' expectations.
• Try not to go excessively outrageous with particulars about the length of shorts, dresses, and other clothing.
• If applicable to the job, consider including expectations about cleanliness, piercings, tattoos, and grooming.
• Ensure it's composed so everybody gets treated the same.
• Now and again, religious accommodations might be made with thought to both personal and company expectations.
Representative complaint-resolution policy
A representative complaint resolution policy and process furnish your workers with a useful method for voicing their interests. While they will see the value in the opportunity to be heard, this additionally offers you the chance to address clashes you could not, in any case, have known about, permitting you to diffuse working environment distractions sooner.
Also, should a worker relations issue erupt, a complaint-resolution policy in your employee handbook which ought to continuously incorporate an acknowledgment page for representatives to sign can assist your organization with protecting itself on the occasion a worker documents a regulatory charge or lawsuit.
A powerful employee complaint-resolution policy ought to:
Identify key points of contact. Delegate a certified individual or board of trustees to be the essential resource for dealing with worker grievances; make certain to remember that individual's contact data for your employee handbook.
Frame the means representatives ought to take prior to filing a complaint.
Make sense of how objections are examined and dealt with.
These little-known employee handbook policies can go far toward forestalling HR headaches and decreasing manager liabilities.
Employee dating policy
While you need to empower a friendly, comfortable atmosphere, a worker dating strategy can assist your organization with keeping away from distractions and office clashes.
A few supervisors might be awkward guiding representatives on what to do in their off time. In this manner, a formal policy can assist them with starting the discussion and handling it appropriately.
Clarify that the organization isn't keen on controlling your workers' very own lives or restraining representative interaction. The reason for the approach is to keep away from mistaken assumptions, conflicts of interest, complaints of favoritism, negative worker morale and likely cases of sexual harassment.
Normal expectations that organizations include for a representative dating policy are:
Work environment romances are deterred
In the event that representatives become involved, they can't report to each other, can't be of fundamentally different rank, and can't work in a similar division
Couples should keep it professional and not carry on like a couple at work - no PDA or fighting
Outlined consequences for defying these norms
Gifts and favors policy
Gift giving and favors can rapidly make a conflict of interest between your sellers and representatives with buying responsibilities, your clients and salesmen, and your employing supervisors and occupation competitors.
A formal gifts and favors handbook policy can give direction on buying, sales, and recruiting negotiations so choices depend on business and not personal interests.
A strong gifts and favors policy conveys:
Agreements with merchants; clients and additionally potential representatives ought not to be impacted by promises of gifts and favors.
What kinds of courtesy gifts and favors are OK to acknowledge e.g., business meal passes to sporting or cultural events, and so forth contingent upon what's standard for your industry.
The acceptable market worth of gifts for example under $100.
Where to go for guidance when required.
Adaptable work arrangement policy
Assuming you're getting a lot of requests for work flexibility e.g., working from home, strategic scheduling from representatives, it very well might be an ideal opportunity to set up a formal policy so everybody is dealt with fairly.
With cautious planning and a reasonable policy for supervisors and representatives, you can settle on certain usefulness isn't jeopardized and choices are unprejudiced.
An elegantly composed adaptable work arrangement policy ought to characterize the following:
The kinds of job flexibility - Only incorporate what you're willing to propose on a fair and steady premise e.g., strategic scheduling, working from home, compressed workweeks.
Who's qualified - Make it clear that qualification depends on whether an adaptable work plan meets the business needs of your representatives' workplace.
A request and survey process - Create a bunch of strategies with respect to how proposed adaptable work arrangements gain approval, including ventures for representatives and supervisors to follow.
Rules that all parties can understand- Provide a few general proposals for making any work adaptability course of action more functional, for example, trial periods, how to impart the course of action to pertinent offices, and how to adjust work undertakings to the new plan.
Template for a dress code policy
Use this template to help you draft your own company's dress code policy:
Dress Code Policy for [Company Name]
Policy Brief and Purpose
[Company Name] requires that employees dress neatly and appropriately at all times and that they maintain adequate personal hygiene. The success of any company is reliant on the support and goodwill of its customers. For this reason, it is important that [Company Name] maintains a professional image. As representatives of this company, employees must adhere to the dress code policy.
Policy Target Audience
This policy applies to all employees of [Company Name].
General Guidelines
The company urges employees to use common sense and sound judgment when it comes to selecting their work attire. When in doubt, refer to the conservative and formal side. To assist you, here are a few broad guidelines you can follow:
[Company's rules]
Company Dress Code
In general, the dress code for employees is [dress code]. [List instances where other dress codes may apply].
Accommodation
If the dress code policy contravenes the prescriptions of your faith or that it is offensive to you in any way, please contact human resources.
Lawful considerations to remember while setting up a dress code policy
Notwithstanding how formal or not your dress code is, there are significant things to remember prior to setting up a policy.
Gender specificity
Gender-specific dress codes, similar to skirt and pantyhose prerequisites for ladies, used to be the standard. Presently, they're most certainly not.
As more employees feel good about openly identifying as transgender or non-binary, sex-explicit dress code provisions are becoming outdated and in some cases even lawfully hazardous.
Take some time to consider prior to forcing gender-specific requirements about, for instance, hair length, piercings number or placement, or skirts either required or prohibited.
Safety
Safety generally trumps dress code flexibility. This might mean, for example, a prerequisite that representatives who work with a specific sort of machinery wear close-fitting, non-flowing garments, no gems, and keep their hair either short or pulled back.
The Occupational Safety and Health Act will frequently direct required particulars for specific circumstances, like head or eye protection.
Fragrance
A rising number of organizations are restricting fragrance, cologne, and strongly scented toiletries in the workplace, because of allergies and sensitivity issues.
There are for the most part no legal prohibitions here as long as the approach is enforced consistently.
Union emblem
Representatives even in non-union work environments by and large reserve a privilege to wear favorable union symbols, so your dress code may not certainly or expressly prohibit it.
Safety, once more, may make a special case, for example, no buttons that could get caught on a production line.
Political symbol
Private businesses by and large reserve the privilege to boycott political emblems in the work environment, similar to buttons or shirts that advance a specific political competitor. Public workers, then again, frequently have more extensive free speech protections.
Similarly, as with any dress code policy, it's vital to implement this one impartially, paying little mind to who you mean to decide in favor of.
Religion
Employers can't discriminate against representatives with a "sincerely held" religious belief, as far as dress code or other work environment conditions.
This implies you might have to make facilities for dress, hair length or style, and different elements. These cases will generally be very fact-specific.
Back in 2005, for instance, Red Robin paid $150,000 to settle charges of a religion-based bias against a specialist's tattoos. However, at that point one more court ruled in favor of Costco on its piercing policy, reasoning that a blanket exemption from the no-facial-jewelry policy would have imposed an unjustifiable burden upon Costco.
The U.S. Equal Employment Opportunity Commission (EEOC) offers a supportive publication on Religious Garb and Grooming in the Workplace assuming you're keen on getting more data.
Piercings and tattoos
Managers for the most part have broad latitude to restrict or prohibit noticeable tattoos and piercings, as long as they're not connected with a religious belief or expression.
Disabilities
Once in a while, a worker who neglects to comply with your dress or grooming practices might have a disability safeguarded by the Americans with Disabilities Act (ADA) or a state-law counterpart.
A medical condition, for example, can make it hard for a worker to shower regularly, or a required uniform might be bothering a recent surgery site. Treat these circumstances with responsiveness, consideration, and adaptability.
How Deskera Can help You?
Deskera People provides all the employee's essential information at a glance with the employee grid. With sorting options embedded in each column of the grid, it is easier to get the information you want.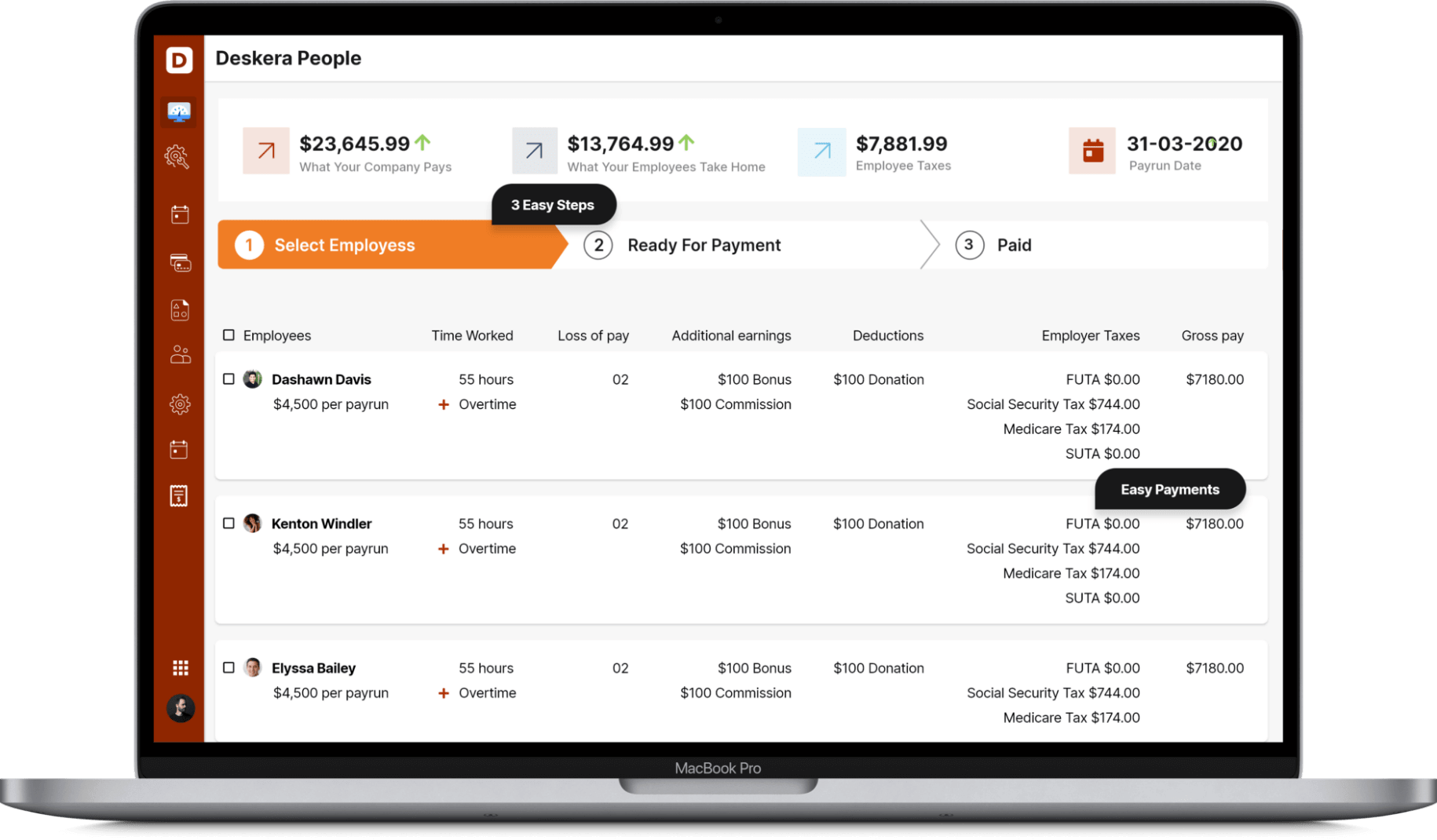 Try Deskera for your Business
Sign up for Free Trial Today!
Key takeaways
Your dress code is a working environment policy that ought to be communicated and upheld like any other policy. On the off chance that you have an employee handbook, it ought to go right in there. Violations, likewise, ought to be taken care of quickly and reliably. Contingent upon the idea of a dress code violation, a worker may either be given a warning or sent home to change.
The right to fire a worker who doesn't follow the dress code policy. Notwithstanding, regularly a manager or superior will initially ask a worker to change their dress. If, after repeated requests, a representative actually doesn't agree, this might bring about disciplinary activity and dismissal.
Assuming an organization's dress code policy expresses that all workers need to cover apparent tattoos, then, at that point, you should comply with this standard. In any case, in the event that your tattoo has religious importance, you may legitimately reserve the option to show your tattoo while at work.
Related articles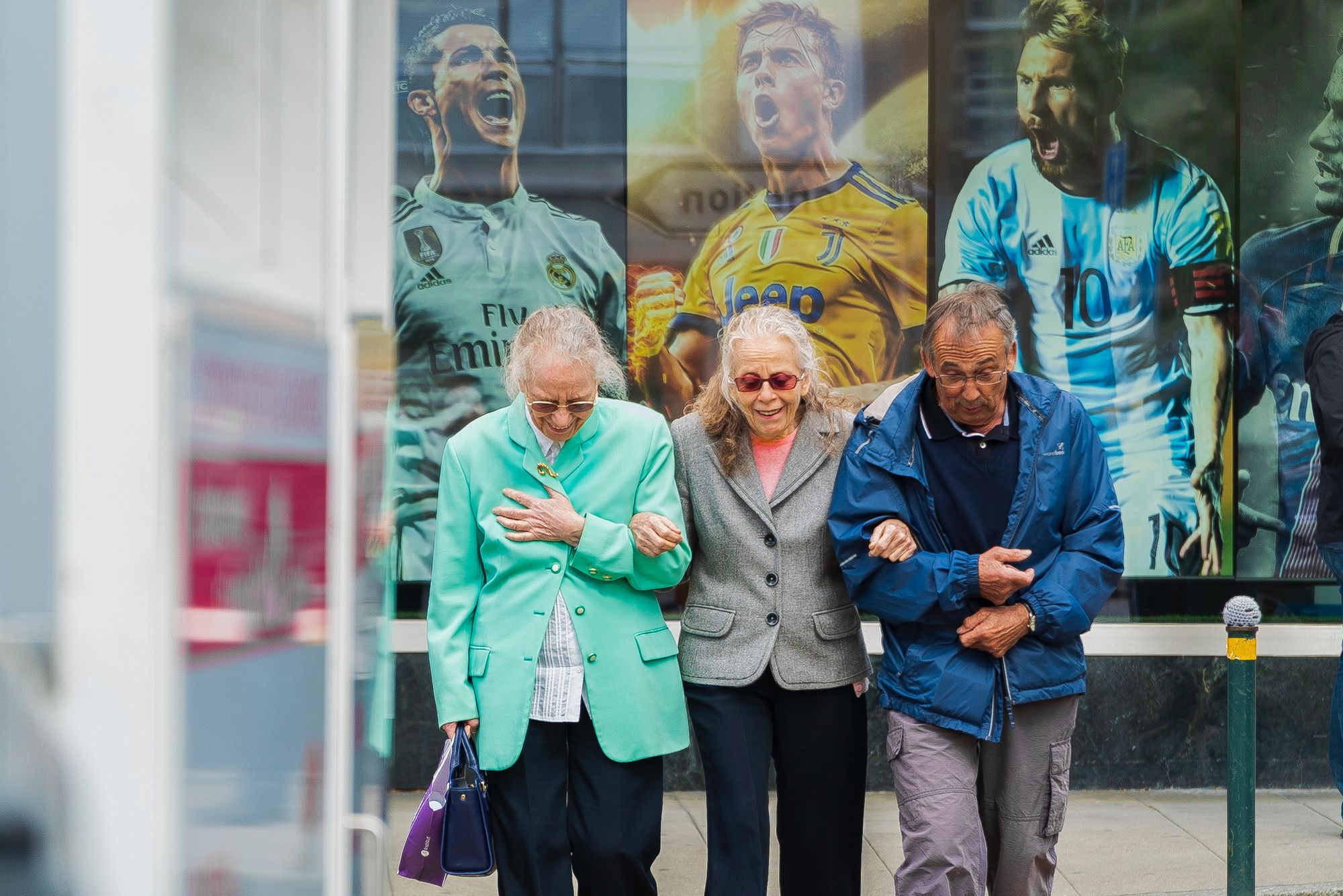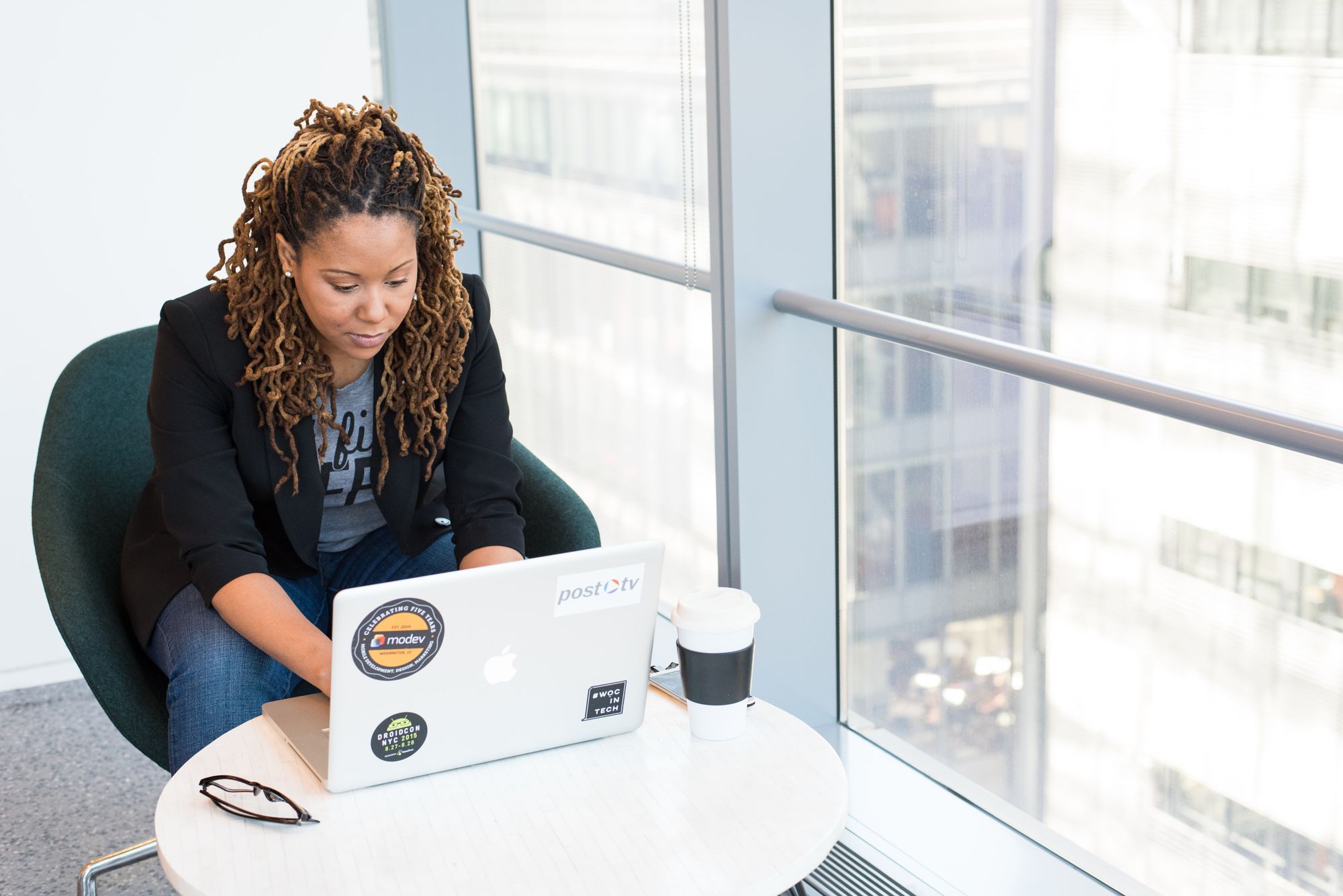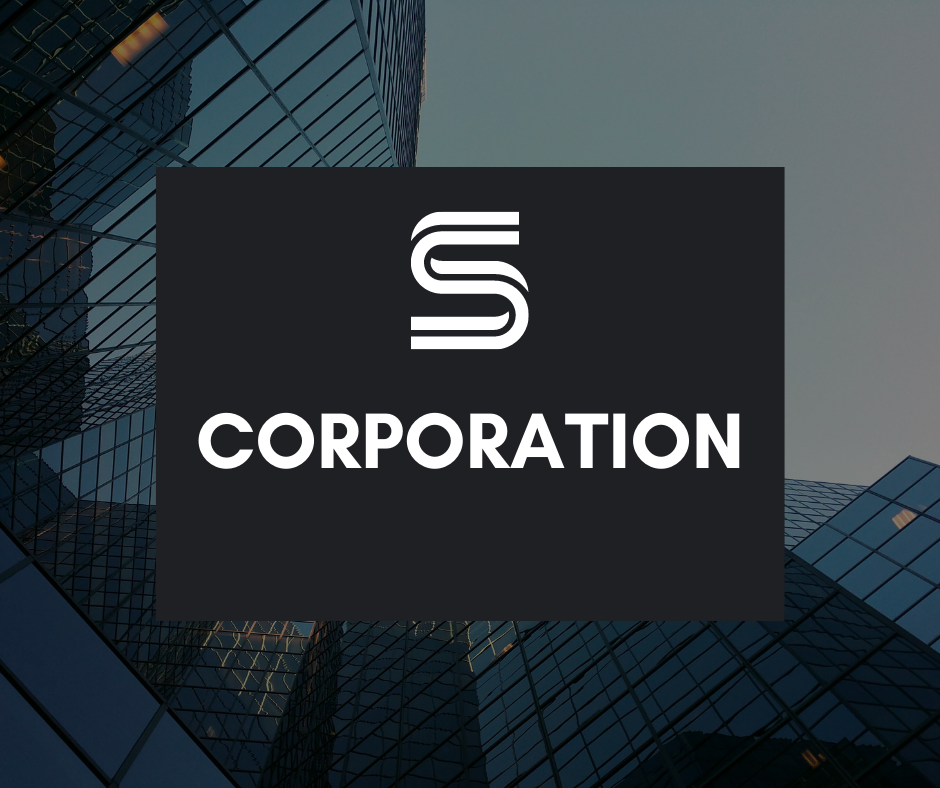 ---
---