According to studies, you require only 20% of talented salespeople to make 80% of sales.
The statement holds immense importance as sales are the major source of income for a business and therefore, the whole focus shifts to increasing sales when we speak of increasing revenue.
Apart from an impeccable sales team, you will need to cover a lot of other elements to increase revenue. This post addresses 15 essential components that will provide a facelift to your sales processes and eventually, lead to blooming revenue.
Here's an outline to what we shall be looking at in this post:
What Does it Mean to Increase Revenue?
How to Increase Revenue in Business?
What Does it Mean to Increase Revenue?
Any amount that arrives into the organization is called revenue. The revenue could be from income from sales, income earned from the banks as interest, or any other income from an investment. Companies are generally on the lookout for various strategies to leverage their sales to improve their revenue generation. Alternatively, they strategize to have additional sources of income to generate profits.
So, in other words, we can simply assume that revenue and sales are directly connected, in which the revenue is dependent on the number of sales happening in a company. The number of products or services that a company sells in a stipulated timeframe is termed sales made by the company. While it could be challenging to manage a smooth sales process, knowing what drives revenue is where most companies struggle.
How to Increase Revenue in Business?
While we step into this section to learn about increasing revenue, we will be going through the 3 main points that can build a more significant impact when combined. The three of them are further characterized by sub-points discussed in the later sections.
Let's look at them in detail.
Expand Your Reach in the Market
Fine-tune the Pricing Strategy
Revive and Improve the Sales Channel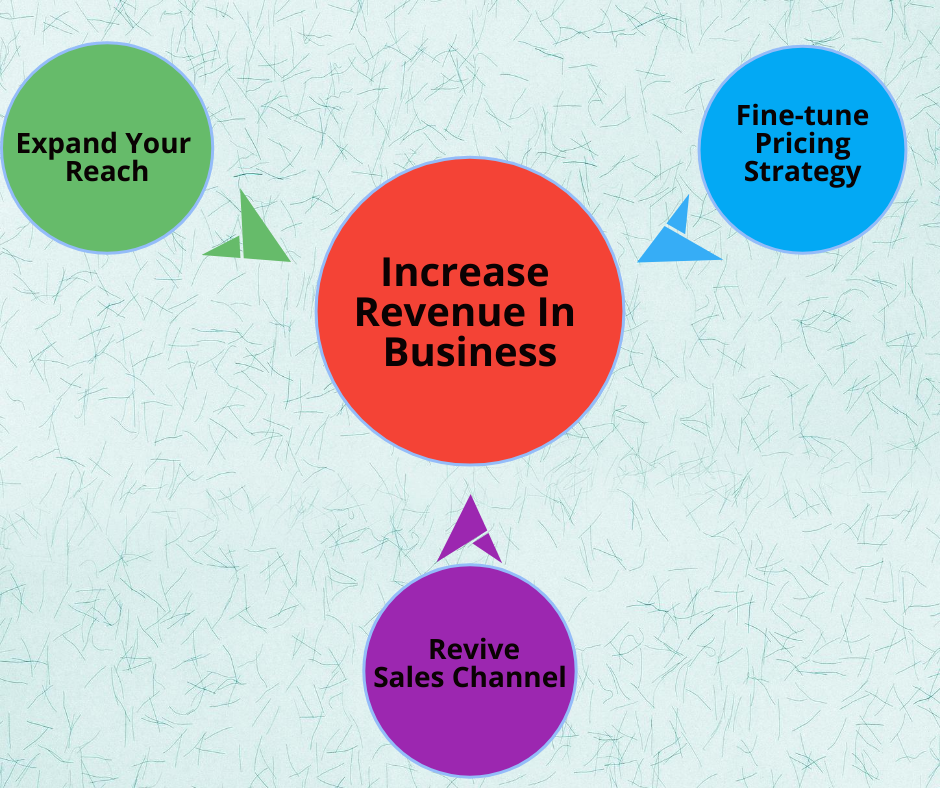 Expand Your Reach
Extending your market reach to new clients at new locations by enhancing your sales resources is one of the first steps you could take to set the ball rolling.
Here's how you can expand your boundaries: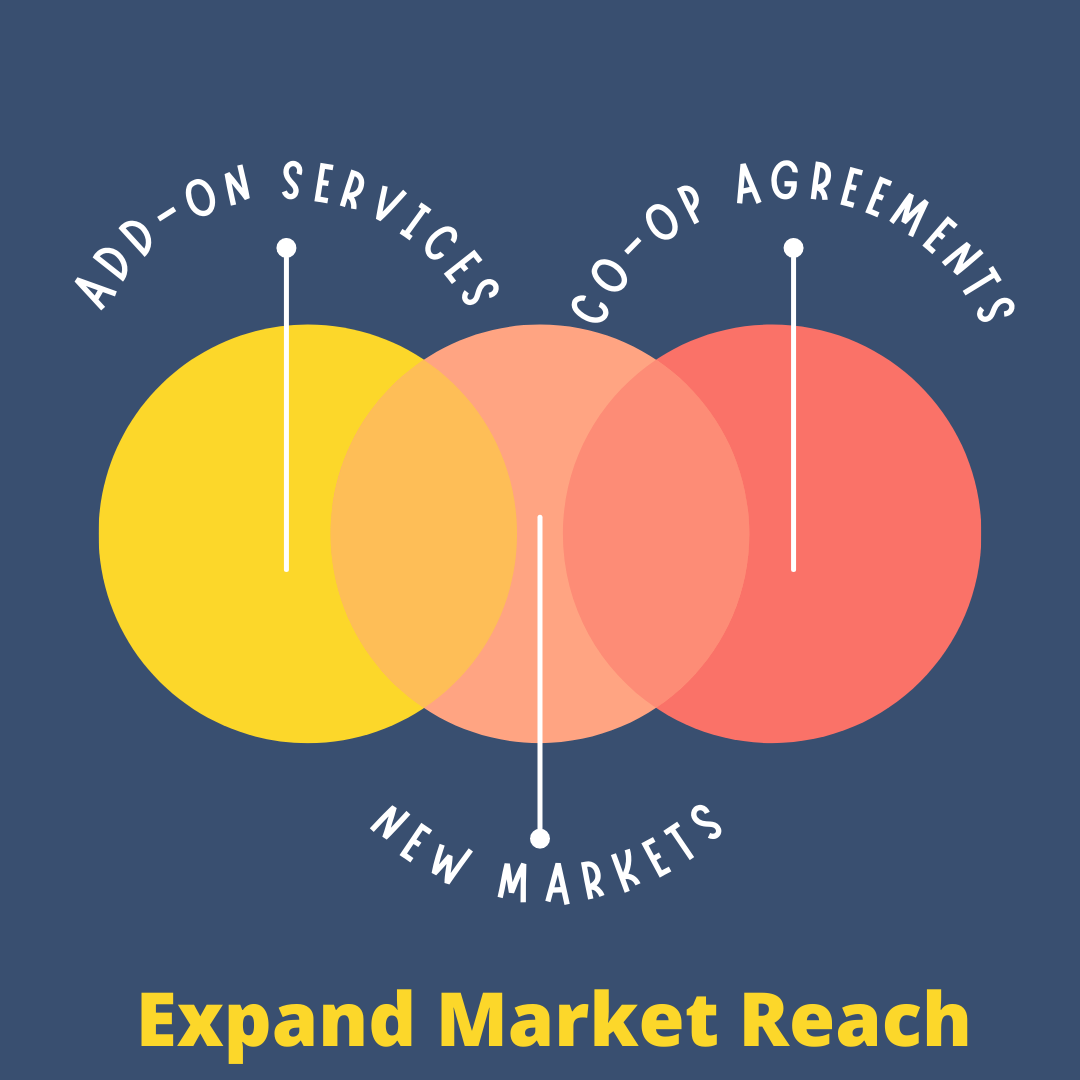 Provide complimentary services or Add-on Features
It may be beneficial to add complementary services or products in order to attract new customers and retain existing ones. For example, an inflatable balloon manufacturing company might provide a complimentary advertising banner for a negligible additional cost. This makes the clients feel more connected to the company and make them engage with it for a more extended period.
Look around and assess what your competitors are offering. An extra supply or an add-on feature is always something that attracts and entices customers. So, attempt including it in your promotions.
2. Extend to New Geographic Market
The sooner you discover that gaining a foothold in a new area  is fruitful for your business, the better. Most of the time, small businesses do not get out of their comfort zone, literally, and burden themselves with lower revenue. Realize that other areas may not have been covered by your contemporaries, after all.
3. Think About Co-operative Sales Agreements

Connecting with companies that could sell your product as a complimentary one to their own could be a good idea. Many companies realize that adding a complementary product will have a negligible impact on the sales and marketing expense. Sales will increase by adding additional salespeople for little to no cost.
Fine-tune Pricing Strategy
The price of your product can be a deciding factor of which way the deal goes. If your prices are too low, then customers may perceive your product to be of compromised quality. On the other hand, if its price is higher, they may not buy it at all perceiving it as too expensive.
Therefore, it is essential to know the customers' feelings and thoughts about your product and learn about the buyer persona before setting up a pricing plan for your services and products.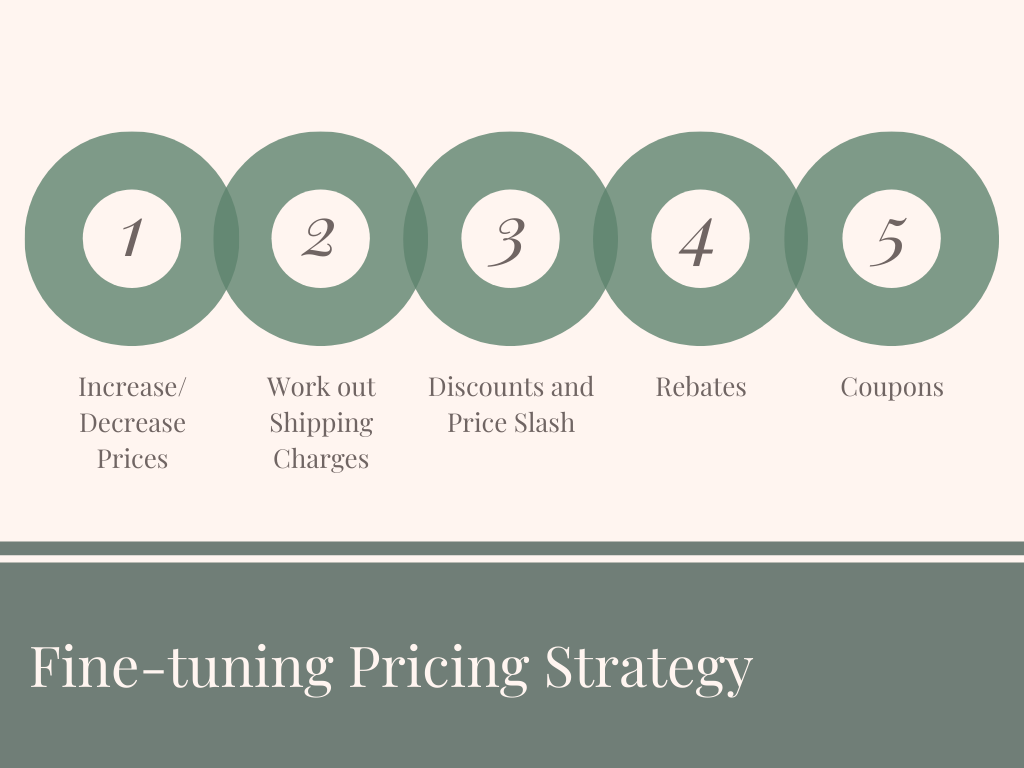 4. Increase or Decrease the prices based on the response
Refining your pricing plan is a crucial step in increasing revenue. It also helps you to maintain your market share. Refining your pricing does not always mean lowering the prices; if you believe that the customers loved your products, you could also increase the costs to ultimately increase revenue. Upselling is an acceptable option when you have studied your market well. Alternatively, you can offer subscription plans to improve engagement and decrease cart abandonment.
While a small price change may not impact things, but a more enormous price change could disrupt things. However, when you are attempting to revise your pricing, be mindful of the reactions it may generate. Understand that customers are sensitive to price change. Also, take into account which way things may go when the prices are increased or decreased.
5. Work out Your Shipping Charges
Free shipping or handling of products can work in favor of your sales, thereby increasing revenue. When you decide to increase your prices, try to introduce the aspect of free shipping. This could work well to offset the negativity generated by the price hike and stimulate more sales.
6. Discounts and Price-slash
Discounts could work wonders and be magnetic if implemented well. They inspire consumers to make a purchase by offering a an extraordinary buying opportunity. You could offer a variety of discounts and special product sections such as office supplies, school supplies, or on all the products with a varied discount on all of them.
Discounts could be seasonal, conditional, quantity-based. Seasonal discounts are the ones you offer for a limited time, while the conditional ones are those presented on reconditioned products.  Quantity-based discounts are like the Buy One Get One, for example.
7. Rebates
A rebate is a discount issued after a product is purchased, with a percentage of the price in cash. While rebates are popular in sales in specific sectors, they need to be handled meticulously well. A lousy handling or improper redemption could lead to a bad customer experience and result in a long list of complaints.
8. Adopt Coupons as a Way of Marketing
E-coupons or electronic coupons have lowered the distribution cost, and they have also been widely accepted by companies as a means to promote and publicize their business. These websites invite and welcome products which they offer at discounts. Companies also participate in these deals as it helps them get adequate exposure owing to a great fan following of such websites offering daily deals. Identify companies that offer coupons for your products and contact them.
Revive Sales Channel
The third prominent point that can really drive great sales and boost revenue for your business is reviving and invigorating your sales channels. You will have to think of innovative and ground-breaking solutions that produce a renewed interest and enthusiasm among the customers.
Here are ways to do that: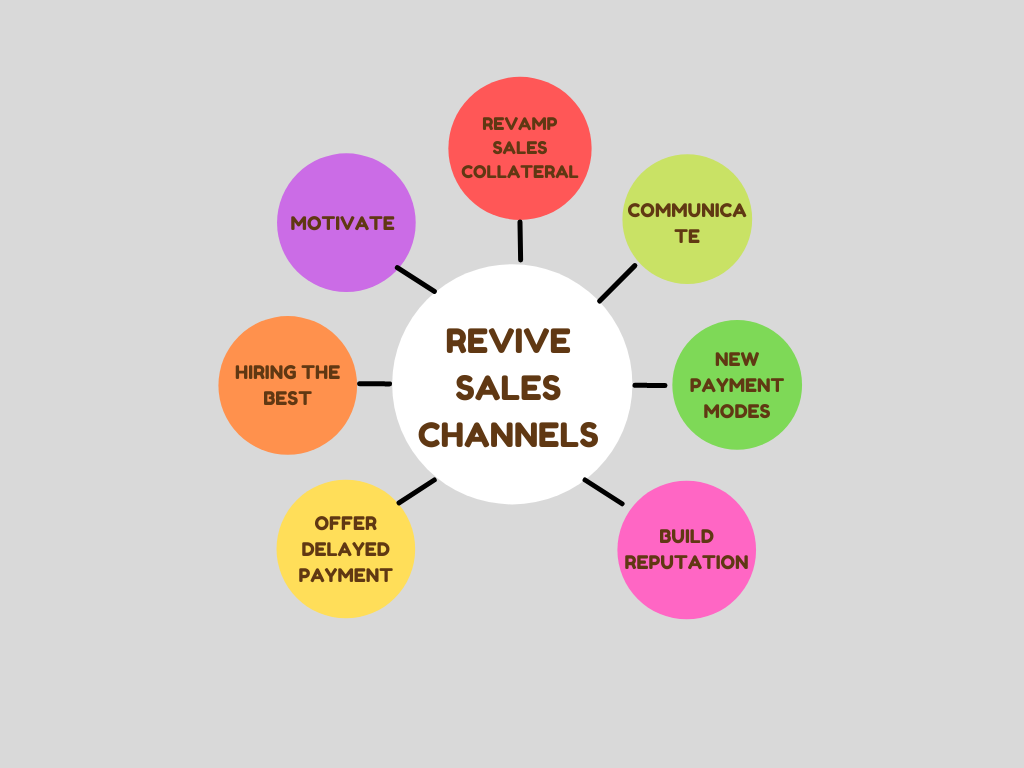 9. Motivate Your Sales Team
To reshape the sales staff, rework your compensation package. Most commission structures are stratified, meaning that as a salesperson's sales increase, he would receive a lesser compensation rate. To boost up motivation, look at inverting the incentive balance from largest to smallest by allocating more commissions to higher sales volume.
You could also organize contests for your sales team by awarding the best performer with a cash prize or even a luxurious trip. Motivating the team goes a long way in improving your sales.
10. Revamp Your Sales Collateral
Your sales collateral could be fantastic equipment to carry through your sales effort and simplify the job for your entire sales team. The collaterals include your product sheets, brochures, catalogs, presentations, and most importantly, your website. Do not let it mislead or give inaccurate details to your customers. This could significantly harm your customer base and may diminish your sales.
Ensure that your website along with all the other collaterals are up to date and reflect only the correct information about your company, products, and services. Also, make sure that you upload exciting and lively material as that could be a big point to draw in more customers.
11. Communicate Regularly with Old Clients and Customers
We already acknowledge that making new customers is a tougher nut to crack than selling to the existing ones. So, get back and get in touch with the customers and clients who have previously purchased from you. Those previous purchases may need support or repair by now. Extend your services and make them feel that they are a significant part of your business. Contact through e-mails, calls, messages, whichever way is the most comfortable for them and which you feel is the most likely to be the responsive method.
Build an effective communication strategy to update them with your latest offers and services. Furthermore, make it a practice to be in regular touch with all your customers to see its difference to your overall sales performance.
12. Create New Payment Methods
Introducing payment systems that clients find more handy and comfortable may help you grow sales. Check your competitors' payment methods and select the relevant infrastructure resources necessary to implement the new modifications. Credit cards, for example, have found immense acceptance across the globe as an efficient payment method. Alternatively, you could have a cash exchange app or encrypted easy payment choices.
13. Ensure Hiring the Best Salespeople
This could possibly be one of the top reasons why your sales will skyrocket. Incorporate a tacit pre-hire assessment that sieves out the best talent pool you can have. While preparing the assessment questionnaire, zero in on the qualities you want in the candidates and which you feel are essential to their role.
14. Offering Delayed Payment Program
Offering a delayed payment option, such as a store credit program or an installment plan, could boost sales. Customers prefer installment payment options since they represent smaller monthly payments instead of one huge amount.
15. Build Reputation as a high-quality Service Provider
Consider establishing a professional image for your brand's excellence or your team's expertise in the field. Consider utilizing Independent sponsorships from publications, renowned personalities, and influencers to market your brand's name. This can help you reach fresh clients. Effective modes such as podcasts or fruitful blog posts can help you establish an unparalleled reputation for offering substantial services and quality products in the industry.
How can Deskera Help You?
When you are looking at increasing your revenue, be mindful of the other tasks that may take up your time. Let Deskera CRM, a comprehensive and automated system take over. It lets you manage your contacts, campaigns, and deals under one roof. From email marketing to reviewing your sales pipelines in real-time, now you can also generate new leads as Deskera has everything covered for you.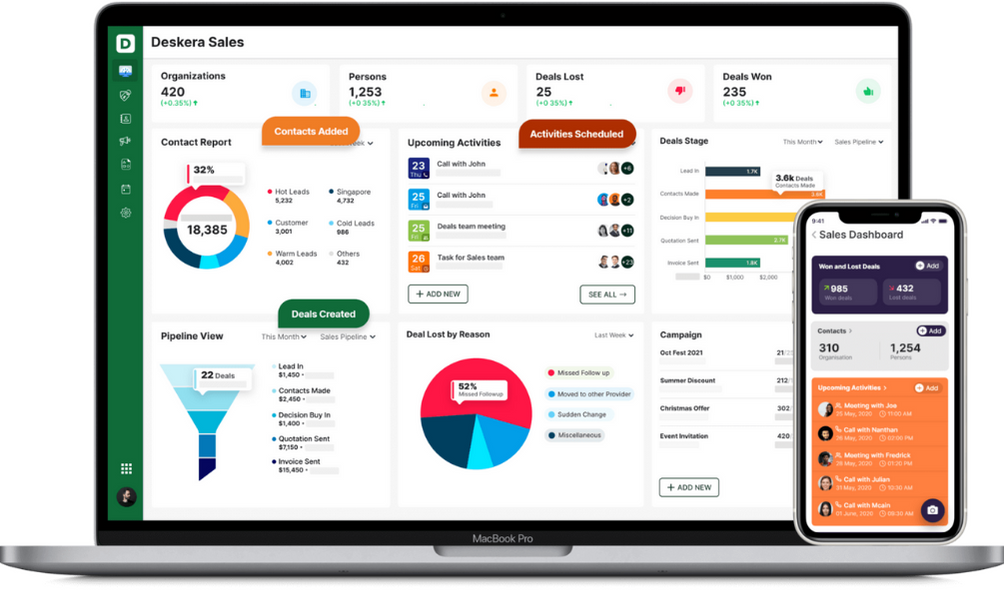 So, do not delay and signup today for a free trial.
Automate Your Marketing Efforts with Deskera CRM
Try For Free Today
Learn about the exceptional and all-in-one software here:
Key Takeaways
Increasing sales and ultimately, revenue is paramount to any business. We hope, when you apply these techniques, you are bound to accomplish the desired results. While all these pointers are eventually given to help you increase revenue, remember that every business has different requirements and is surrounded by diverse kinds of scenarios. Analyze what served you best and looks the most promising.
Let's revisit the highlights from the article here:
Businesses could earn revenue from income from sales, income earned from the banks as interest, or it could be any other income from an investment
Expanding your reach in the market helps businesses take a step towards achieving better revenue at the end of the financial year
Market outreach can be done by providing complimentary services, extending services to a new geographical area, and getting into co-operative sales deals
Fine-tuning the pricing structure is another way of enhancing the revenue numbers
Upselling, cross selling, increasing or decreasing the prices based on the market conditions are some options companies can consider
Companies can also offer free shipping, price slash, discounts, rebates to achieve a higher ground in the industry
Finally, reviving your sales channel can help derive excellent results in terms of revenue generation
Motivate your sales team to perform better by offering prizes and awards for the best performer
The collaterals include your product sheets, brochures, catalogs, presentations, and most importantly, your website. These should be optimally utilized as an interface
Communicate regularly with old clients and customers as it is more challenging to get new customers than to manage the existing ones
Introduce more straightforward payment methods like the credit cards, cash exchange app or encrypted easy payment
Incorporate a tacit pre-hire assessment to hire the best talent in sales
Offering a delayed payment option, such as a store credit program or an installment plan, could boost sales
Consider establishing a professional image for your brand's excellence or your team's expertise in the field as it can help you reach fresh clients.
Related Articles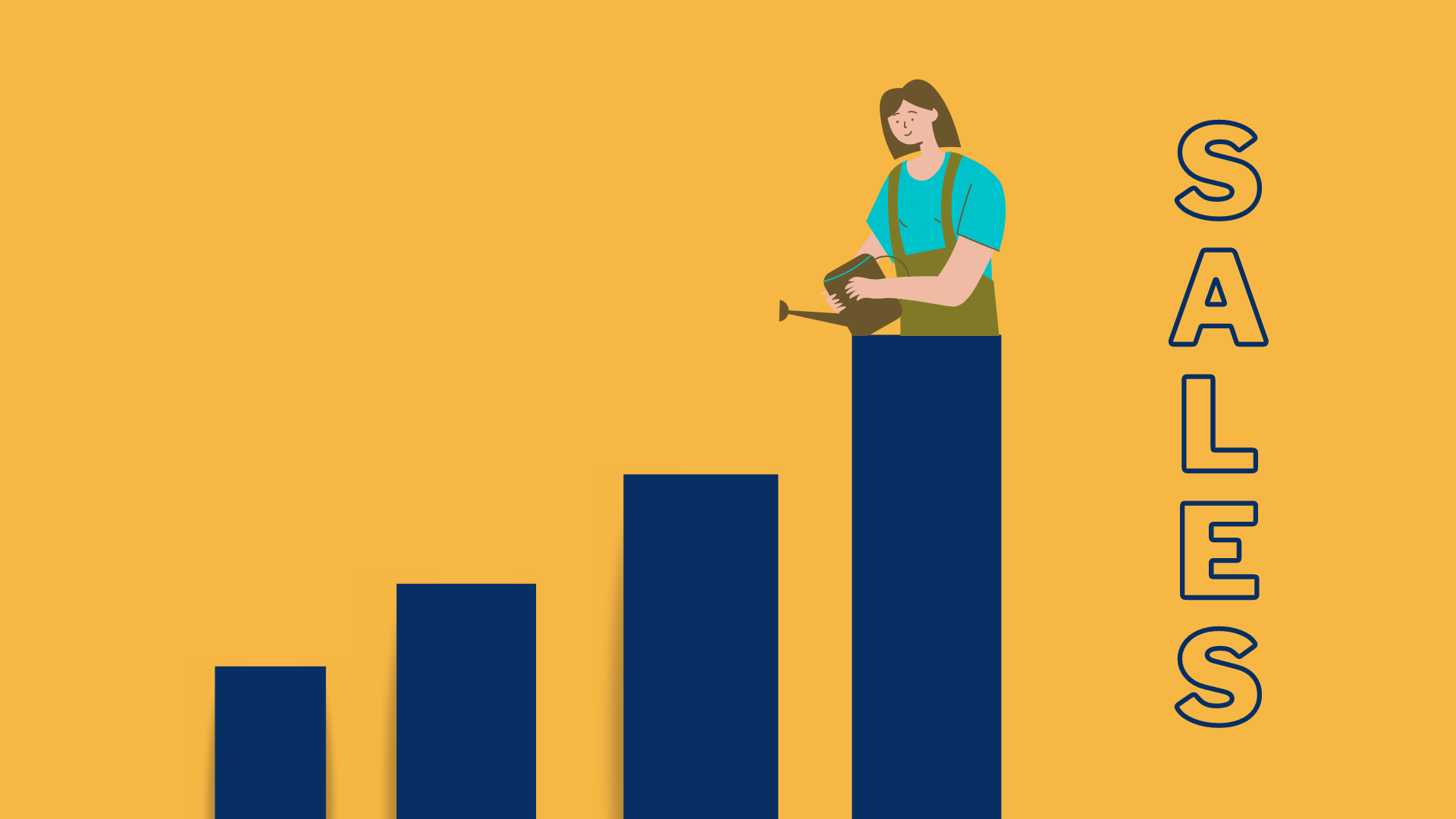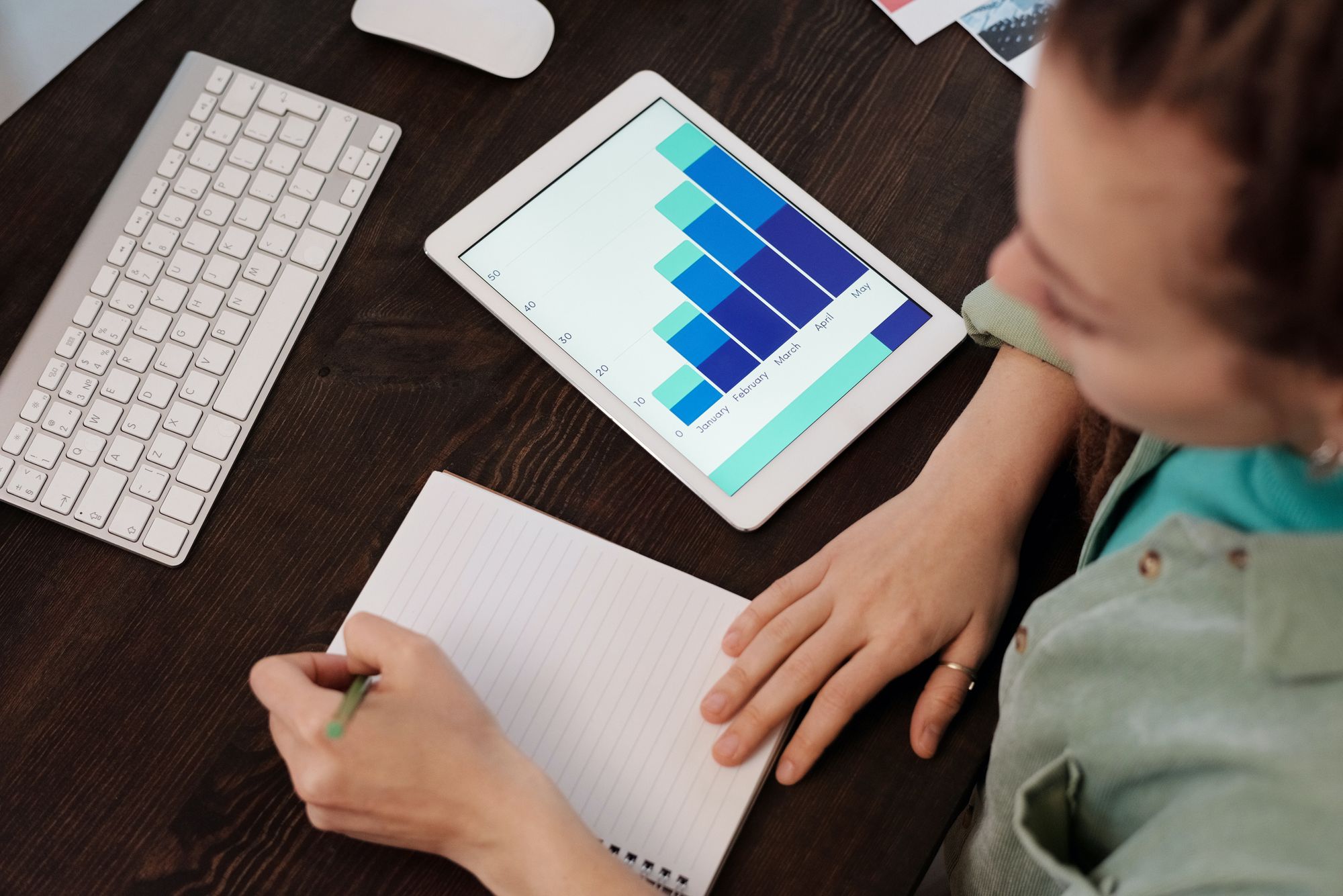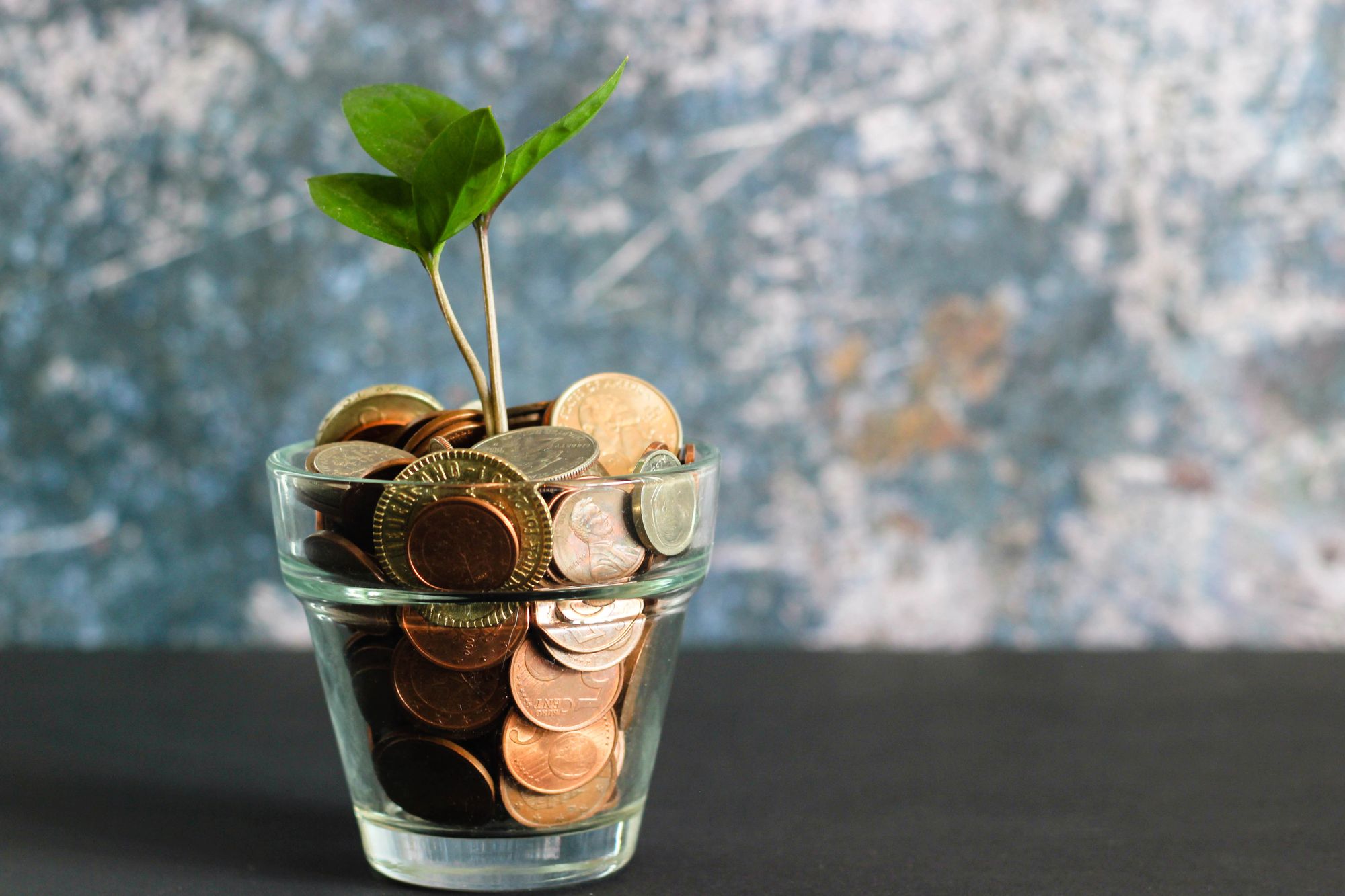 ---
---