Are you thinking of owning a business as a side gig? Or, do you want to set up a business as your primary income source? Then, it must have been tiring for you to figure out what type of business you should go for.
On top of that, the pandemic has created an economic upheaval. It has resulted in tremendous job losses and venture failures. It must be a challenging time to decide where to invest and kickstart your venture. There is a lot of confusion about starting an independent business.
So, people are considering going for Franchise-businesses that are not only effective in achieving business goals but also minimize business risks.
Are you wondering what type of business is referred to as Franchise-businesses? Okay, then let's understand this first. A franchise is referred to as a subsidiary of a larger corporation. When a parent company uses the franchise strategy to spread its business, it is called the franchisor.
So, if you choose to own a franchise of a large business organization, you will gain access to their licensed trademarks, business operation processes, and other trade secret information. As you can offer goods and services as a franchise business under a popular brand name that is already trusted by a huge customer base, it is easy to uplift the business in no time.
Besides that, purchasing a franchise can save you from facing the pitfalls of launching a new business venture. You can also get both the upfront and ongoing fees from the franchisor for the right to run a franchise.
So, if you are thinking of starting Franchise-businesses, this article is going to be your roadmap to reach the destination hassle-free! This article will specify the pros and cons of owning a franchise, along with suggesting the best Franchise-businesses 2022, with low initial investment, the support of a solid reputation, and high development potential.
This write-up is going to cover-
What are the Advantages of Choosing Franchise-Businesses Over Setting Up Your Own Business?
People want to jump-start their start-up ventures in order to achieve independence from incoming money. But, starting a business also includes battling against business risks, combating marketing failures, etc.
But, starting Franchise-businesses allows you to have the independence of owning and operating a small business while also lowering your risks. When you are starting your own venture, there is constant pressure to market your brand to achieve trustworthiness and gain a customer base, ensuring a smooth business run.
However, when it comes to Franchise-businesses, you can tap into an established brand's fanbase and employ its tried-and-true business model.
It automatically elevates your business success rate and growth. Besides that, if you are considering kicking off a new business, your prior business experience might play a crucial role in constructing your business. But, if you do not possess any experience in the business field, the game might get tougher for you.
Even if you are a newbie, owning a franchise can save you from the unpredictabilities and stresses that any business deals with. The franchisor company will take up the responsibility of leading you through the operation of maximizing your franchise business and dealing with new business difficulties as they arise.
A franchise firm is usually more reliable and dependable than starting a new business from scratch as it has well-equipped business functions and recognized beginning costs. Another challenge that new entrepreneurs face is getting loans to start their businesses.
But, you can easily get loans to start a franchise because they're often well-known for possessing vast business models and high economic turnover.
What are the Disadvantages Associated with Starting Franchise-Businesses?
If you are a business person with tonnes of innovative business ideas to include in your business, going for Franchise-businesses would be a big no. The franchisor will restrain your business activities with their business model, and you will have no right to break the company rules to run the business.
Your business operations would be limited to some criteria imposed by the parent company, and your individuality as a business would never get noticed. Furthermore, the franchisor will charge you membership fees along with other additional fees as a franchisee. You will also have to transfer a portion of your profits to the franchisor company.
The main disadvantage of owning franchise businesses is that, despite devoting all of your energy to growing a company, you never get to own a brand. This is something that sometimes demotivates people from thriving in their business further. It also interferes with acquiring business turnover as the franchisors take up a portion of the profits.
If other business franchises of the company or the parent company itself perform low-graded business, it can affect your branch and its growth. If any mishap takes place at any other franchisee, people will feel confused about purchasing goods or services from your franchisee too, even if you do good.
Why Should You Opt For the Best Franchise-Businesses in 2022 to Start Your Enterprise?
The survivability of the franchise industry draws the interest of business aspirants. Since the pandemic has shaken the world, people are trying to land jobs that allow them to work from home.
Franchises to start a business from home are a great opportunity for new entrepreneurs to kick off a business trouble-free. The advancement of modern technology enables business people to operate their ventures efficiently from home.
The discussion that follows will help you understand more reasons why you should choose the best franchise-businesses in 2022.
The decline in the job market
Entrepreneurship is becoming a more appealing alternative for people during a tight job market. The pandemic-induced economic slump has caused an immense unemployment crisis across the globe.
Hence, people are finding job hunting a bit tougher than setting up their own business. Besides that, low-interest funding is enabling youngsters to begin their business ventures. Younger generations are leaning towards forming Franchise-businesses to create a legacy while benefiting from the backing of a well-known brand.
The franchisors are also taking the initiative to make little changes in the business model to uplift its growth. Unlike previous times, they are encouraging the young franchisee aspirants to share their business ideas and innovative thoughts to assist the parent companies in adapting to changing consumer needs and habits in order to remain relevant.
New business approaches
Most people have gotten accustomed to using a variety of online technologies and services to connect and interact throughout the COVID-19 epidemic. Many franchise owners are now conducting their businesses online.
This has been a successful implementation because of the upgraded technology and a modern remote working approach. They also understand the value of being able to work from home and earn a living even during the lockdown period.
Even established Franchise-businesses have taken a major step in implementing new technologies that will keep them going in the future. When face-to-face interactions are not feasible, they provide franchisees with the necessary online platforms to engage with the clients to communicate and function cost-effectively.
Business System with a Proven Track Record
The market has turned into a very fast-paced place that requires immediate actions to make things flow. So, there is very little time to research the market or to start from scratch. In this scenario, owning Franchise-businesses helps in expanding under the ambit of an established brand name that is already trusted and promoted by clients.
The business can utilize the operating model and infrastructure of the parent company as well. So, being inexperienced or not understanding business is not quite an issue here. Franchisors or the parent companies can be your business gurus. They can help you navigate your business more cost-effectively while meeting evolving consumer demands in a variety of ways.
These can include location selection and development, business unit training for your management team, new product or service research and development, technological and ground support, and marketing and branding.
How to Choose the Most Profitable Franchise-Businesses You Can Own in 2022?
When it comes to choosing the most profitable Franchise-businesses suitable for you, there are lots of factors that play a role in making the right decision. The interests of people, along with situational consequences, can affect the choice of businesses.
Besides that, if you are interested in a business that has zero market demand, it would not be feasible to run a successful business. The geographical aspect also plays a crucial role. It is very common to see a particular franchisee business get huge popularity in a particular place, but in other places, it can't.
So, there are some factors to consider before you locate the proper franchise for your business. Asking the following questions to yourself might help you to navigate your way in the right direction of choosing the most profitable Franchise-businesses you can own in 2022.
What makes you want to open a franchise?

You should ask yourself which type of business you are looking for to invest your energy as well as money in. Which business item, service, or marketing excites you the most? You must also consider other factors, such as how much time you can devote to the business.
Do you want to pursue it as a side gig? Or, do you want to make the franchise business your primary income source? If you have a plan to expand your business or just want to run it in a remote location, do not forget to reflect on these factors too.
How much cash do you have on hand?
Franchise-businesses have their own set of initial franchise fees. To start a Lendio franchise, you'll need something between $55,000 and $65,000, while to launch a Taco Bell, you'll need much more than $500,000. Finding the appropriate franchise entails determining how much money you're willing to risk.
What is the condition of the market for the business you chose?
The market trend and dynamics are two factors that increase the likelihood of success in the franchise-business sector. Going for Franchise-businesses that are in demand in the market in a particular geographical area can help you skyrocket your business growth.
If a community struggles with a neglected and underdeveloped educational system, franchising a Kumon Math & Reading Center may provide a huge customer base. Consider your geography, competitors, market dynamics, and other aspects to assist you in deciding which franchise makes the most sense in your market.
So, finding answers to the abovementioned questions can make your job way easier. However, here is a list of the best Franchise-businesses 2022 to get a clear idea about the potential Franchise-businesses that you can count on to make profitable businesses.
Most Profitable Franchise-Businesses with Low Investment
If you want to start a business, you will need to have the capital to invest in. But when it comes to Franchise-businesses, you will require not only an additional upfront but also a persistent franchise fee.
The upfront cost of starting with Franchise-businesses can go from a few thousand dollars to more than a million dollars. So, looking for promising Franchise-businesses with low investment is important to achieve a sustainable business goal.
Cruise Planners
The World Travel and Tourism Council (WTTC) estimates that by 2022, the tourism industry will have been restored to pre-pandemic norms. This is great news for the travel industry, especially for businesses like Cruise planners.
This business has explored different business strategies apart from cruise planning and has also been successful. Now, it covers a range of services in the travel industry. As an American Express Travel Representative, you may operate a comprehensive travel company if you own a Cruise Planners franchise.
The outcome is promising as the cruise planners are one of the top-notch travel companies that provide the opportunity to run Franchise-businesses with low investment. It is also one of the most cost-effective Franchise-businesses to operate, but it also has high regard for training, a robust technology suite, and periodic management retreats.
Card My Yard
Card My Yard is an excellent choice if you're searching Franchise-businesses with low investment. This company is one of the most well-known companies that provide premium quality yard signs. As of now, this company has over 450 Franchise-businesses across the country.
One of the major reasons for having so many Franchise-businesses is their low-investment upfront fees. You can own one of the best Franchise-businesses 2022 under the supervision of a leading company by paying less than $10,000. Additionally, if bringing delight and happiness to your neighborhood seems like an enjoyable business to you, Card My Yard could be the right fit for you.
You will also have access to a preconfigured e-commerce platform, training, and promotional material as a Card My Yard franchise owner.
Best Arising Industry to Franchise-Businesses in 2022 to Own
It's essential to reflect on market trends while picking the potential Franchise-businesses 2022 to make profits. You would never want to invest in a firm that has no market demand. So, let's look into some emerging Franchise-businesses 2022 that can help you sustain desirable business goals.
Lendio
Lenido is a well-known company that offers business financing services. Business financing is an essential service that has been and will continue to be one of the most profitable B2B businesses to work in.
So, if you are someone who is looking for booming Franchise-businesses that follow the path of high-profit market trends, Lenido might be the right choice for you. Lendio is one of the most remarkable Franchise-businesses since it offers more value than a standard lender. As per the market trends, Lenido has become one of the prominent digital lending platforms to finance small business ventures.
Since the booming growth of Lenido has been able to conquer many business goals, owning its franchisee can help you achieve success in business in an easier way. You will also benefit as a Lenido franchise owner by getting access to a large network of lenders, patented technology, and continuous assistance from industry leaders.
Jan-Pro Cleaning and Disinfecting Services
The outbreak of the COVID-19 pandemic has made the cleaning service crucial everywhere. Be it a home space or an office lobby, cleaning is mandatory to deal with the epidemic. So, the business of commercial cleaning services like Jan-Pro Cleaning and Disinfecting has been increasing exponentially.
So, if you want to follow the market trend to invest in your  Franchise-businesses, Jan-Pro Cleaning and Disinfecting is one of the wisest choices you can make. Traditional companies are investing huge amounts of money in commercial cleaning services to keep their business going.
Besides that, shopping malls, movie theatres, and sports arenas are also looking for skilled and professional cleaners to help them regain consumer trust. So, investing in Jan-Pro Cleaning and Disinfecting might be quite beneficial to run the best Franchise-businesses 2022.
Best Restaurant and Food Service Franchise-Businesses to Own in 2022
Taco Bell
Taco Bell tops the best Franchise-businesses 2022 list. It is considered a blue-chip company as its consistency in making humongous turnover is unparallel. This company has been at the top of the franchise-businesses list for the last 20 years.
So, if you are wondering about the best restaurant and foodservice franchise businesses, Taco Bell would be the smartest choice to make the investment. Additionally, if you are looking for franchises to start from home, Taco Bell can provide you with the best business opportunity.
The owners do not need to actively manage the business from the location. They can monitor the business with the help of digital technology.
7-Eleven:
The convenience market is worth about $650 billion each year, making it one of the most vital Franchise-businesses 2022. 7-Eleven is considered to be the epitome of convenience. This company is regarded as one of the most promising Franchise-businesses because of its rampant growth in recent years.
Since its conception, 7-Eleven has been working to establish one of the most recognizable brands. Owning a franchisee under this brand allows you to reap the benefits of that labor.
Conclusion
If you're considering setting up a company with a franchise, the first step is to find a suitable franchisor to collaborate with. The list above is a terrific place to get ideas about the potential franchisors, and you can also start looking for all of the other top franchises in 2022, but you should also investigate established local firms or Franchise-businesses to see whether they offer franchisee opportunities for the business.
How Deskera Can Assist You?
As a business, you must be diligent with the employee payroll system. Deskera People allows you to conveniently manage payroll, leave, attendance, and other expenses. Generating payslips for your employees is now easy as the platform also digitizes and automates HR processes.‌‌‌‌‌‌‌‌
Try Deskera for your Business
Sign up for Free Trial!
Key Takeaways
The franchise industry's long-term viability piques the curiosity of aspiring entrepreneurs. People are scrambling to find employment that allows them to work from home since the epidemic made a splash across the globe
Starting Franchise-businesses is a terrific way for new entrepreneurs to get started quickly and easily. Modern technology has made it possible for entrepreneurs to run their businesses effectively from their homes
When it comes to selecting the most profitable Franchise-businesses for you, there are numerous aspects to consider. People's interests, as well as situational repercussions, can influence corporate decisions
Aside from that, it would be impossible to manage a profitable firm if you were interested in a business with no market demand. The abovementioned list specifies some leading Franchise-businesses to kick start your business with
However, the situational differences cause varying requirements. Here are some factors to consider while you pick up your best Franchise-businesses 2022
- The geographical location
- Locally available Franchise-businesses and opportunities
- Market demands and market trends
- The percentage of profit share you are obliged to give to the parent company
- Franchisee fees and other additional charges
- Upfront fees to start the Franchise-businesses
Related Articles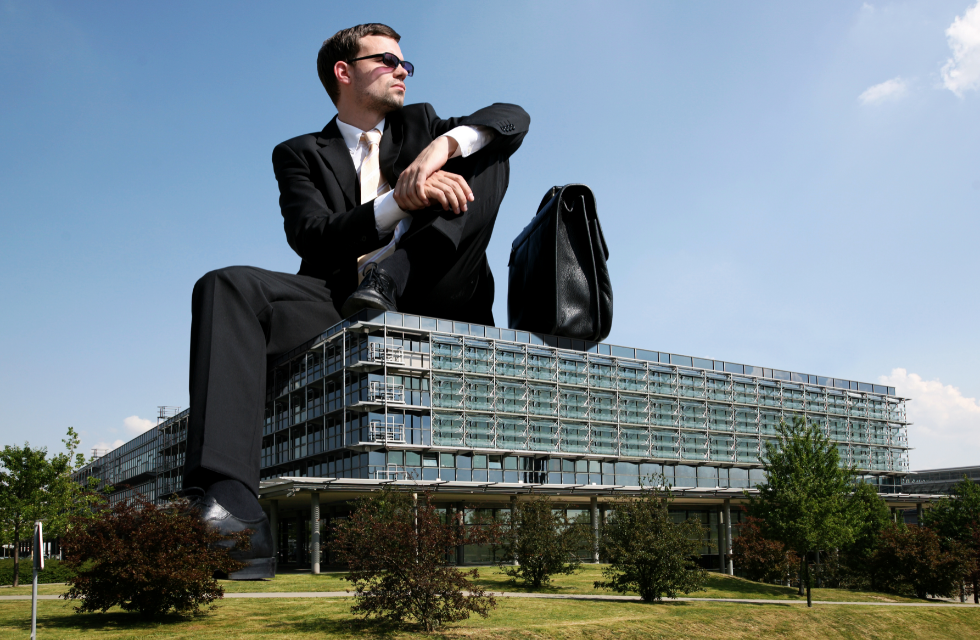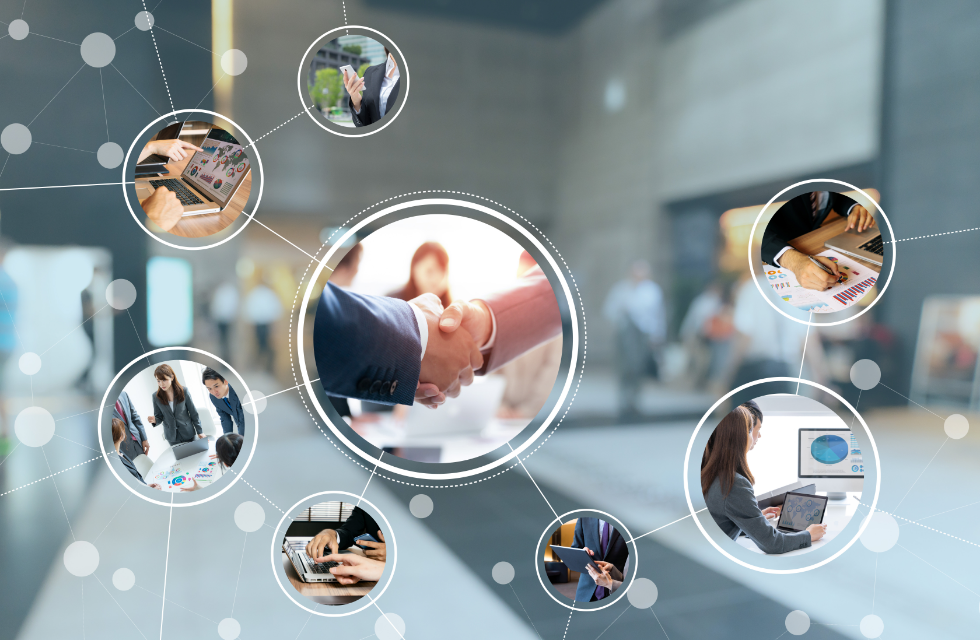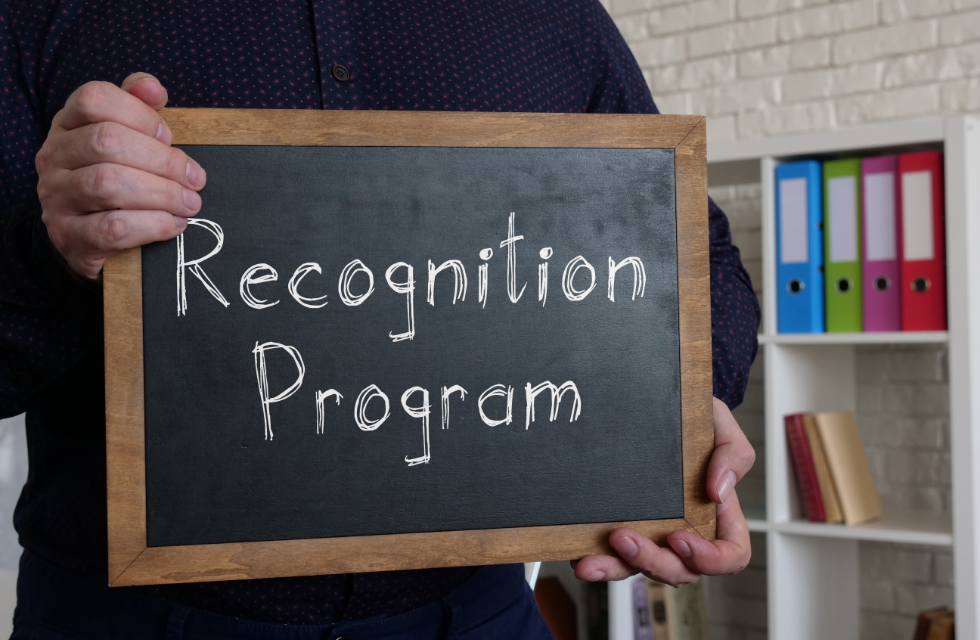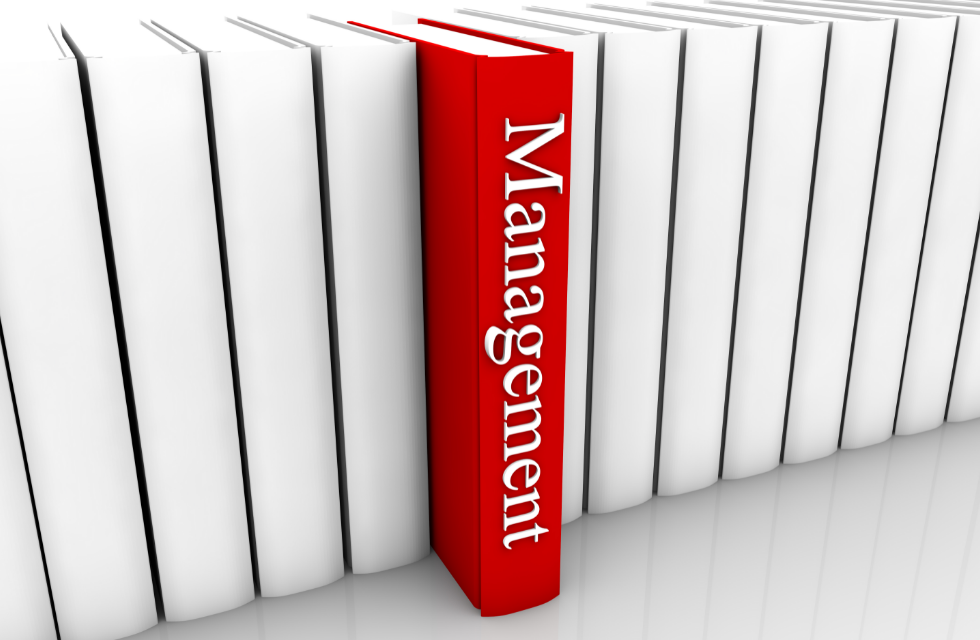 ---
---