Looking for a comprehensive list of holidays in Haryana to mark your calendar for vacation and meetings? This article will come in handy for you. We have not just enlisted all the holidays in Haryana for the year 2023 but have some information on several celebrations in Haryana.
So, let's get started!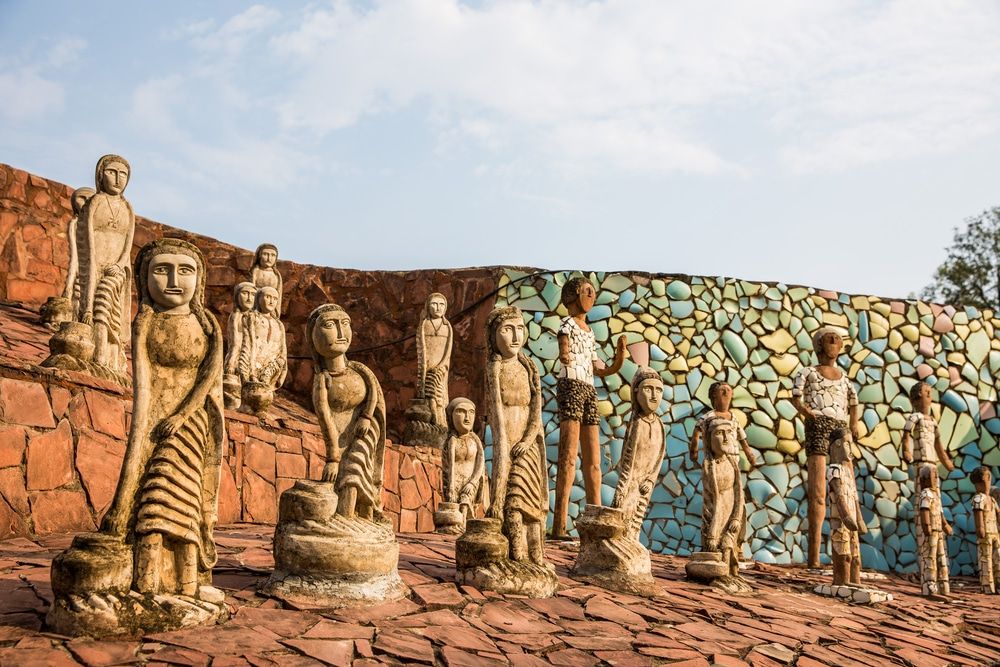 This article covers the following:
One-Stop Solution For All Your Business Related Tasks
Try Deskera for Free Today!
About Haryana
Home of Gods or Haryana, one of the wealthiest states of India in terms of culture and agriculture. The region has also been the scene of many a war because of its being 'A Gateway to North India'.
As years rolled by, successive streams of the Huns, the Turks, and the Tughlaqs invaded India and decisive battles were fought on this land. At the end of the 14 century, Tamur led an army through this area to Delhi.
Later, the Mughals defeated the Lodhis in the historic battle of Panipat in the year 1526. Another decisive battle was fought in the year 1556 at this very site, establishing the supremacy of the Mughals for centuries to come.
Towards the middle of the 18th century, the Marathas had established their sway over Haryana. The intrusion of Ahmed Shah Durrani into India, culminated in Maratha's ascendancy and the rapid decline of the Mughal empire, leading ultimately to the advent of British rule.
Haryana has always remained a rendezvous for diverse races, cultures, and faiths. It is on this soil that they met, fused, and crystallized into something truly Indian. Hindu Saints and Sikh Gurus have traversed the land of Haryana spreading their message of universal love and brotherhood.
Sihi in Faridabad, the birthplace of great Hindi poet Surdas, is another nucleus of culture in Haryana while the legend of Lord Krishna is very evident in the lives of the people. The love for cattle and the abundance of milk in the diet of Haryanavis persists to this day which gave the region worldwide fame.
Holidays in Haryana
January 2023
Republic Day- January 26th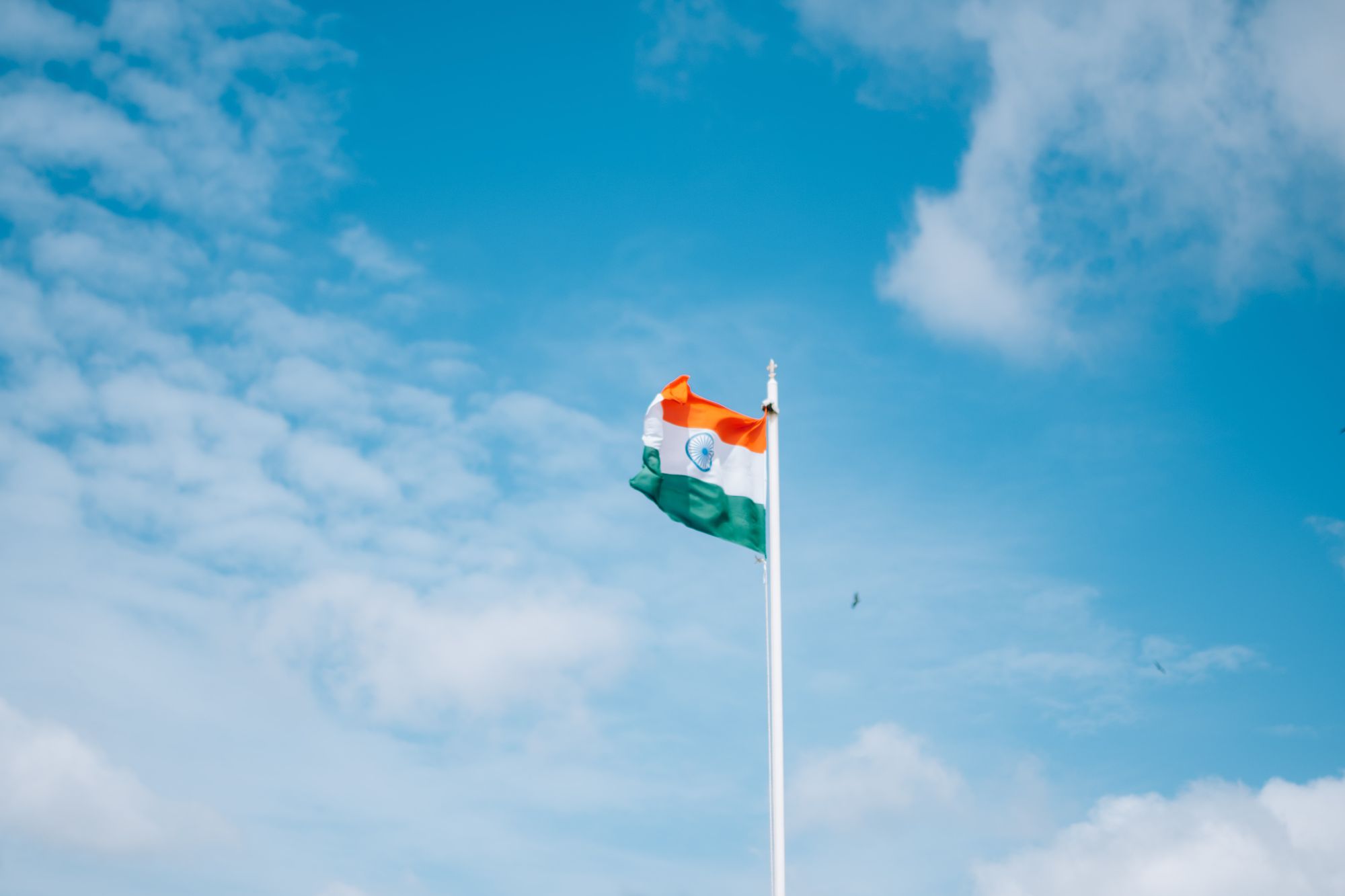 Republic Day is an important national holiday that commemorates the establishment of the Constitution of India. The adoption of the constitution on January 26th, 1950, marked the transition to full independence from Britain as it ended Lord Mountbatten's role as governor-general of India.
Republic Day has been marked by parades, patriotic songs, exhibitions, and fun, celebrating the cultural unity of India since 1950 when it was first officially celebrated.
Until 2022, the Christian hymn titled 'Abide With Me is played to mark the end of R-Day celebrations. It is believed to have been one of Mahatma Gandhi's favorite songs.
The hymn has been replaced by the popular patriotic song "Ae Mere Watan Ke Logon", which was written by Kavi Pradeep to commemorate the supreme sacrifice made by Indian soldiers during the 1962 Indo-China war.
The Delhi Republic Day Parade is organized by the Ministry of Defence, it starts from the Rashtrapati Bhavan gates and puts forth India's defense capabilities, and cultural and social heritage, and puts the diversity of the country in the limelight.
Vasant Panchami- Jan 26th
Vasant Panchami, also known as Basant Panchami, is a Hindu festival that is celebrated every year on the fifth day of the Hindu month of Magha (usually falls in January or February). In the state of Haryana, this festival holds great cultural and religious significance, and it is a public holiday.
Here are some points about Vasant Panchami and its celebration in Haryana:
Vasant Panchami is dedicated to the Hindu goddess Saraswati, who is the deity of knowledge, learning, music, and art. It is believed that the goddess was born on this day.
On this day, people in Haryana worship Saraswati and seek her blessings for success in academics and artistic pursuits.
Yellow is considered to be the color of this festival, and people wear yellow clothes and offer yellow flowers to Saraswati.
In Haryana, schools and colleges organize special Saraswati puja ceremonies, where students and teachers offer prayers and seek blessings from the goddess for good grades and academic success.
People also prepare special dishes, such as sweet saffron rice and kheer, on this occasion and offer them as prasad to the goddess.
Vasant Panchami also marks the beginning of the spring season, and farmers in Haryana perform special rituals to pray for a good harvest and crop yield.
On this public holiday, people in Haryana take part in cultural programs and fairs that are organized to celebrate the festival.
Vasant Panchami is a time for new beginnings, and people in Haryana start new ventures or projects on this auspicious day.
February 2023
Guru Ravidas Jayanti- Feb 5th
Haryana is a state in northern India that celebrates a diverse range of holidays throughout the year. One such holiday is Guru Ravidas Jayanti, which is observed on the 14th day of the Hindu month of Magh. The holiday commemorates the birth anniversary of Guru Ravidas, a spiritual leader and social reformer who lived during the 15th century.
Here are some key points about Guru Ravidas Jayanti and its celebration in Haryana:
Guru Ravidas was a revered figure in the Bhakti movement, which emphasized devotion to God and rejected social hierarchies based on caste and class.
The celebration of Guru Ravidas Jayanti typically involves devotional singing, prayer, and recitation of his teachings.
In Haryana, the holiday is observed as a public holiday, with many schools, businesses, and government offices closed for the day.
On Guru Ravidas Jayanti, devotees gather at temples and community centers to participate in religious ceremonies and offer prayers and offerings.
The holiday is also an occasion for people to reflect on Guru Ravidas's teachings of equality and social justice, and to strive towards creating a more just and inclusive society.
In some parts of Haryana, processions are held to celebrate the holiday, with devotees carrying flags and banners bearing Guru Ravidas's image and messages of peace and harmony.
In addition to being celebrated in Haryana, Guru Ravidas Jayanti is observed in many other parts of India, particularly in the northern states of Punjab, Uttar Pradesh, and Delhi.
Maha Shivratri- Feb 18th
Maha Shivaratri is an important Hindu festival celebrated across India, and Haryana is no exception. It is a major public holiday in the state, and people from all walks of life celebrate the day with great enthusiasm and devotion. Here are some key points about the holiday in Haryana:
Maha Shivaratri falls on the 14th night of the dark fortnight in the Hindu month of Phalguna, usually in February or March.
It is believed to be the night when Lord Shiva performed the cosmic dance of creation, preservation, and destruction.
The day is marked by fasting, offering prayers, and observing vigil throughout the night.
In Haryana, Maha Shivaratri is celebrated with great fervor, with people visiting temples, organizing processions, and performing various rituals.
Many important Shiva temples in Haryana, such as the Shiv Temple in Pinjore and the Kalesar Temple in Yamunanagar, attract a large number of devotees on this occasion.
The festival is also celebrated with great enthusiasm in rural areas, where people organize fairs, cultural programs, and other events.
It is a public holiday in Haryana, and government offices, schools, and other institutions remain closed on this day.
March 2023
Holi-March 8th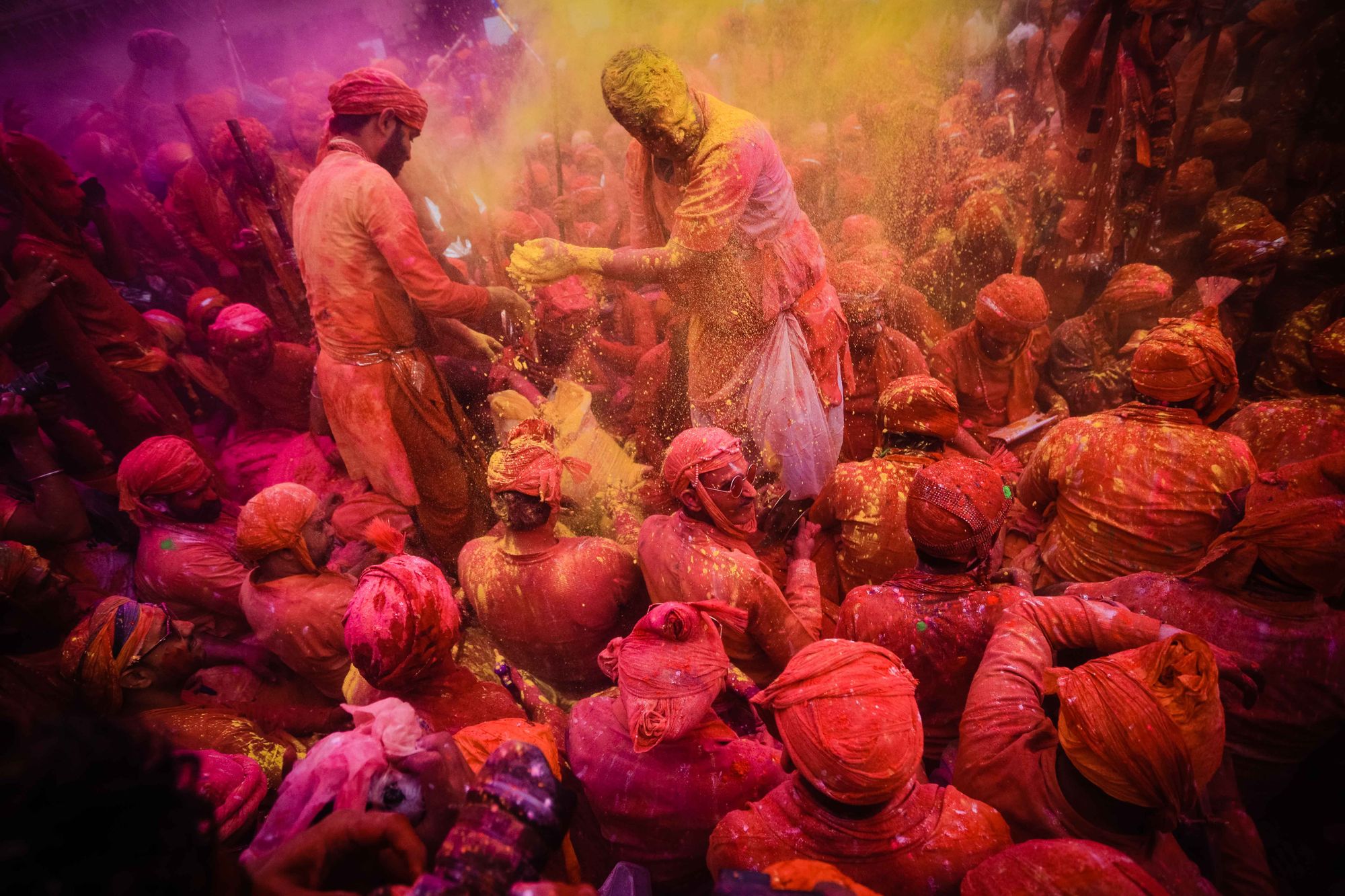 The Hindu 'festival of colors', Holi, is celebrated on the last full moon day of the Hindu lunisolar calendar month, which usually falls in early March. Holi is also known in some states as Doljatra or Dola Purnima. In Nepal, it is known as Fagu Purnima.
Holi was originally a festival to celebrate the start of Spring, good harvests, and fertility of the land. The first mentions of it date back to a poem from the 4th century.
Holi is marked by colorful parades accompanied by folk songs, dances, and a general sense of relaxed fun. Nowadays Holi is an excuse for young Indians to shed their inhibitions and caste differences for a day of fun.
Teenagers spend the day flirting and misbehaving in the streets, and everyone chases everyone else around, throwing brightly colored powder and water over each other.
During Holi it's all about sweet treats, presumably to keep up everyone's energy with all that powder throwing. To fuel the revelers, big batches of desserts are served up, such as Gujiya, flaky pastry parcels filled with dried fruit, served with the sugar syrup; malpua, deep-fried mini pancakes; and thandai, a sweet, milky drink flavored with the likes of cardamom, saffron, fennel seeds, and rosewater.
Shaheed Diwas- March 23rd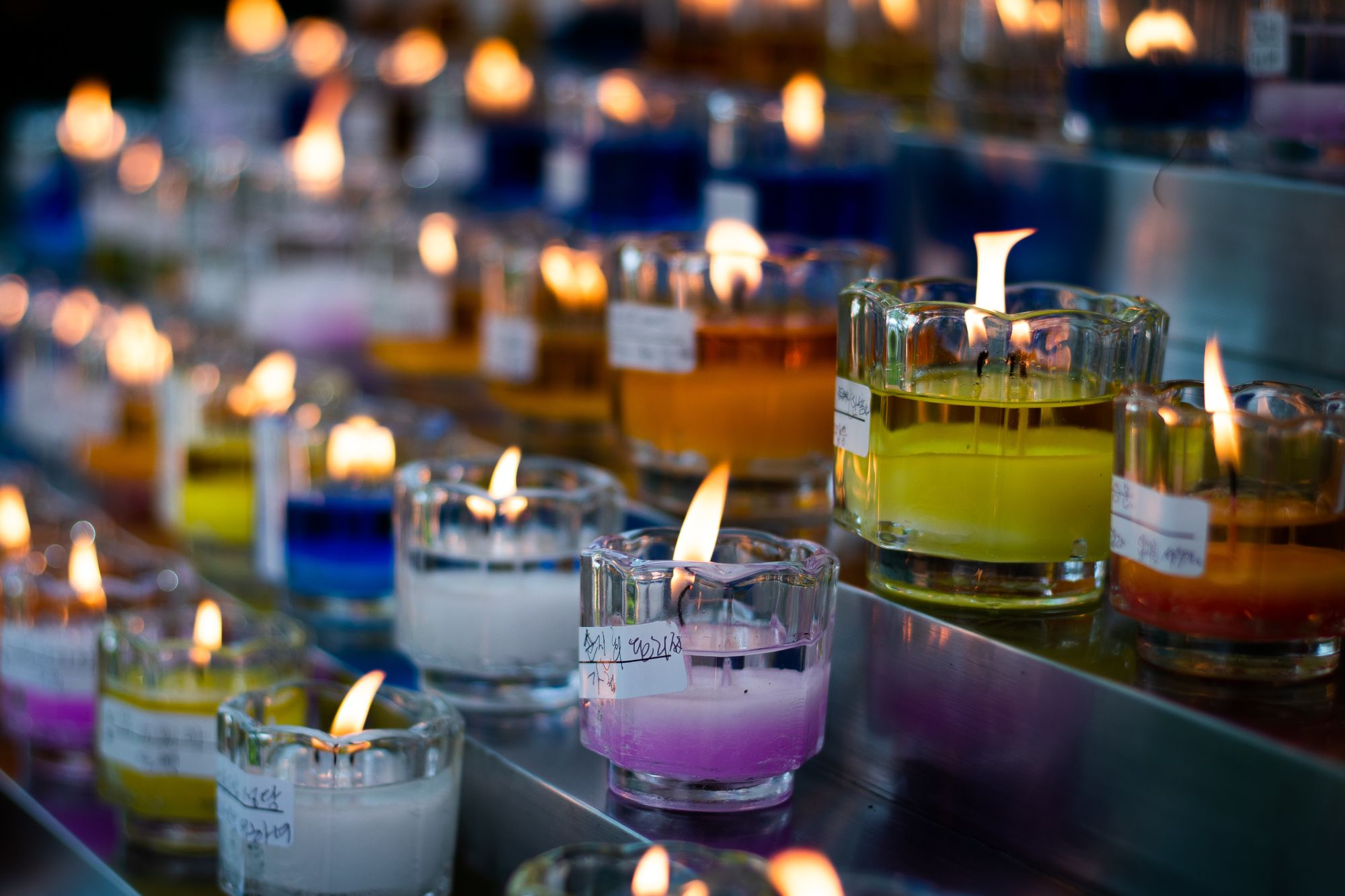 Shaheedi Diwas of Bhagat Singh, Rajguru, and Sukhdev is a regional public holiday in the northern Indian state of Haryana on March 23rd each year.  Before the independence of India in 1947, the modern-day state was part of Punjab Province under British control.
As the movement for independence gained pace in the country, it inspired a new wave of young social revolutionaries. Prominent amongst these were Bhagat Singh, Shivaram Rajguru, and Sukhdev Thapar. All three were members of the Hindustan Socialist Republican Association (HRSA).
Each year on March 23rd, homage is paid to the great revolutionary fighters Bhagat Singh, Rajguru, and Sukhdev who sacrificed their lives for the country.
Ram Navami- March 30th
Rama Navami is one of the major festivals celebrated in the Indian state of Haryana. Here are some important points about this holiday:
Rama Navami is a Hindu festival that celebrates the birth of Lord Rama, the seventh incarnation of Lord Vishnu.
The festival falls on the ninth day of the Hindu lunar month of Chaitra, which usually falls in March or April according to the Gregorian calendar.
Rama Navami is celebrated with great enthusiasm and devotion in Haryana, with people organizing processions, performing puja and offering prayers at temples dedicated to Lord Rama.
Many devotees observe fasts and recite the Ramayana, the holy book that tells the story of Lord Rama's life, throughout the day.
In Haryana, Rama Navami is also an occasion for cultural and social events, with schools and colleges organizing debates, quiz competitions, and other activities to celebrate the festival.
The festival is an important reminder of the values of love, devotion, and righteousness, which are the key teachings of Lord Rama and the Ramayana.
In some parts of Haryana, especially in rural areas, Rama Navami is also associated with agricultural practices, as farmers perform rituals and seek the blessings of Lord Rama for a good harvest.
April 2023
Mahavir Jayanti- April 4th
The holiday is celebrated on the 13th day of the waxing (rising) half of the Hindu month of Caitra which usually occurs in either late March or early April in the Gregorian calendar.
Mahavir Jayanti celebrates the birth of Mahavira, a contemporary of the Buddha, and the 24th and last Tirthankara (great sages). Mahavira, known originally as Vardhamana, was born in either 599 BC or 615 BC.
The Digambar school of Jainism says that Lord Mahavira was born in the year 615 BC, but the Swetambaras believe that He was born in 599 BC. However, both sects believe that Mahavira was the son of Siddhartha and Trisala.
According to the legend, Devananda, the wife of a Brahmin named Rishabhdeva, conceived him, but the gods transferred the embryo to the womb of Trisala. Mahavir Jayanti is a festival marked with prayers and fasting.
The holiday is especially popular in the eastern state of Bihar, where Mahavira was born near the modern town of Patna. A large celebration is held at the Parasnatha temple, Calcutta.
Dr. Ambedkar Jayanti- April 14th
It is celebrated to mark the birthday of Dr. Babasaheb Ambedkar, an Indian jurist, politician, philosopher, anthropologist, historian, and economist who was the principal architect of the Constitution of India.
Dr. Ambedkar was born on April 14th, 1891. Born into poverty, Ambedkar campaigned against the Indian caste system. He became a convert to Buddhism and is seen as a driving force in the surge of converts that saw many thousands of lower caste members become Buddhists.
On Ambedkar Jayanti, it is a custom that the President, Prime Minister, and leaders of other parties pay homage to his statue at the Parliament, New Delhi.
Quotes from Dr. Ambedkar to learn from
A people and their religion must be judged by social standards based on social ethics. No other standard would have any meaning if religion is held to be necessary and good for the well-being of the people.
I measure the progress of a community by the degree of progress that women have achieved.
A great man is different from an eminent one in that he is ready to be the servant of society.
Humans are mortal. So are ideas. An idea needs to propagate as much as a plant needs watering. Otherwise, both will wither and die.
Equality may be fiction but nonetheless one must accept it as a governing principle.
Vaisakh- April 14th
Vaisakh is celebrated on the 13th or 14th of April every year, and it marks the beginning of the New Year for the people of Haryana and other parts of northern India.
The festival is celebrated as a harvest festival, and it is associated with the harvesting of the Rabi crop, which includes wheat, barley, and other grains.
The festival is also associated with the Sikh religion, as it marks the day when the tenth Sikh Guru, Guru Gobind Singh, established the Khalsa Panth in 1699.
On the day of Vaisakh, people in Haryana and other parts of northern India wake up early in the morning and take a bath in the holy river or visit the Gurudwaras to seek blessings.
People dress up in traditional clothes, and they participate in processions and cultural programs that are organized in different parts of the state.
The festival is also marked by the exchange of sweets and greetings among friends and family members.
In Haryana, Vaisakh is celebrated with great enthusiasm and joy, and it is an important part of the cultural heritage of the state.
Id-Ul-Fitr- April 22nd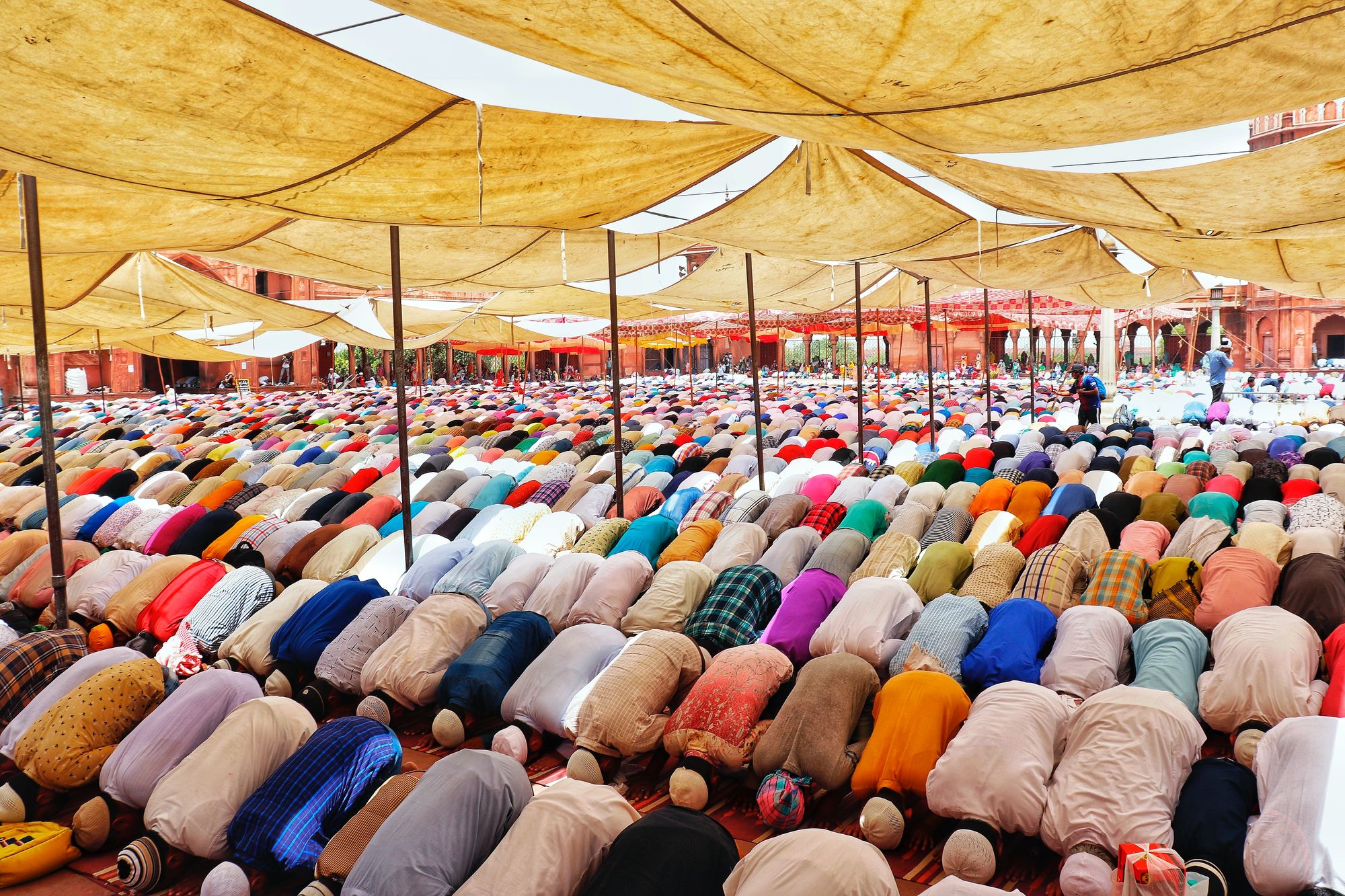 In India, this festival is known by different names in some states and is a holiday in all states except Goa, Jharkhand, and Uttar Pradesh. The festival of Eid al-Fitr, the Festival of Fast-breaking, is an important religious holiday celebrated by Muslims worldwide that marks the end of Ramadan, the Islamic holy month of fasting.  
The holiday celebrates the conclusion of the 29 or 30 days of dawn-to-sunset fasting during the entire month of Ramadan. Muslims celebrate Eid Al-Fitr with prayers called "Salat Al Eid" in Arabic.
There is no audible call to prayer for the Eid prayers. Muslims will gather in mosques or open spaces and offer two units of prayer – called "Rakat". The prayers are followed by a sermon, in which the imam asks for forgiveness, mercy, and peace for every being across the world.
Parashurama Jayanti- April 22nd
This regional Indian holiday is observed on Tritiya (third day) of the Shukla Paksha in the month of Vaishakh. This day holds special religious significance for Hindus. Devotees fast from the night before to the day of Parshuram Jayanti.
They visit temples and offer worship to Lord Vishnu to seek his blessings. Donating food to Brahmans Is considered very auspicious on this day. This day is also known as Akshaya Tritiya and is considered good to start or do anything auspicious.
Parashurama may also be known as Rama Jamadagnya , Rama Bhargava, and Veerarama in some Hindu texts. Parashurama is worshipped as mool purush, or founder, of the Niyogi Bhumihar Brahmin, Chitpavan, Daivadnya, Mohyal, Tyagi, Anavil, and Nambudiri Brahmin communities.
May 2023
Maharana Pratap Jayanti- May 22nd
Maharana Pratap was born on May 9th, 1540 in Rajasthan. His father was Maharana Udai Singh II, the ruler of the Kingdom of Mewar, with the capital at Chittor. As the eldest of 25 sons, Pratap was the Crown Prince.
Here are some details about this holiday:
Maharana Pratap Jayanti is a public holiday in Haryana, and it is also observed in other states such as Rajasthan and Madhya Pradesh.
This holiday marks the birth anniversary of Maharana Pratap, who was a Rajput king and warrior who fought against the Mughal Empire during the 16th century.
Maharana Pratap was known for his bravery and valor, and he is remembered for his resistance against the Mughal Emperor Akbar.
On this day, people in Haryana and other states pay tribute to Maharana Pratap by organizing processions, cultural programs, and other events.
The state government also organizes official celebrations to honor the legacy of Maharana Pratap and his contribution to Indian history.
June 2023
Sant Guru Kabir Jayanti- June 4th
It is a regional holiday in India, usually in Himachal Pradesh and Punjab, though it may be a holiday in other states in certain years. The table on this page shows which states observe the holiday this year.
Jayanti means birth anniversary and Sant Guru Kabir Jayanti marks the birthday of Sant Kabir, an Indian mystic poet and saint who lived in the 15th century. His writings and work influenced Hinduism's Bhakti movement and his verses are also found in the Sikh scriptures of Adi Granth.
That legacy of Kabir continues through the Path of Kabir (Kabir panth), a religious community that recognizes him as its founder and is one of the Sant Mat sects. The members are known as Kabir panthis.
Haryana Public Holiday- June 19th
The State Election Commission has fixed Sunday, June 19th, 2023 as the polling day for the election of the president and members of all wards of 28 municipal committees and 18 municipal councils.
Bakrid- June 29th
Known as Eid al-Adha, Eid ul Adha, Id-ul-Azha, Id-ul-Zuha, Hari Raya Haji, or Bakr-id; the 'Feast of Sacrifice is the most important feast of the Muslim calendar. This festival is celebrated throughout the Muslim community as a commemoration of Prophet Abraham's willingness to sacrifice everything for God.
Here are some important points to note about this holiday in Haryana:
Date and significance: Bakrid is celebrated on the 10th day of Dhu al-Hijjah, the 12th and final month of the Islamic calendar. It commemorates the willingness of Prophet Ibrahim to sacrifice his son Ismail as an act of obedience to Allah.
Celebration: On the day of Bakrid, Muslims gather at mosques for special prayers in the morning. They then sacrifice a goat, sheep or cow and distribute the meat to family, friends and the poor. This act of sacrifice is seen as a symbol of sacrifice and devotion to Allah.
Public holiday: Bakrid is a public holiday in Haryana, which means that schools, colleges, government offices, and many businesses remain closed.
Observance: The observance of Bakrid in Haryana is marked by a number of cultural and religious practices. Muslims dress up in their best clothes and exchange greetings and gifts.
Festive food: The festival is also known for its delicious food, with special dishes prepared in homes and restaurants. Some popular delicacies include biryani, kebabs, haleem and sheer kurma.
July 2023
Martyrdom Day of Shaheed Udham Singh- July 31st
The Martyrdom Day of Shaheed Udham Singh is a regional Indian public holiday observed in the states of Haryana and Punjab on July 31st. The story of Shaheed Udham Singh is a tale of revenge that spans over twenty years.
Singh is seen as a hero in India. As well as this public holiday in Punjab state on the date of his martyrdom, the state of Haryana also sometimes observes his birthday as a public holiday. A 10-foot statue of the freedom fighter was unveiled in Jallianwala Bagh by Union home minister Rajnath Singh in March 2018
August 2023
Independence Day- August 15th
Indian Independence Day is always celebrated on August 15th. It is the National Day of India.
on August 15th, 1947, India became a dominion within the Commonwealth. Friction between Hindus and Muslims led the British to partition British India, creating East and West Pakistan. India became a republic within the Commonwealth after promulgating its constitution on 26 January 1950, which is now the Republic Day holiday.
On this day, the Prime Minister of India will host the tricolor at Red Fort before addressing the nation from the ramparts. On Independence Day, the flag is hoisted, which is to say it is kept folded somewhere in the middle of the flag pole and is pulled up to the top and unfurled.
Raksha Bandhan- August 30th
Raksha Bandhan celebrates the bond between brothers and sisters. As the concept of love and duty between siblings is universal, this festival is popular with many cultures in India and transcends its Hindu origin.
To mark their relationship, on the morning of Raksha Bandhan, the sister and brother will gather together with their family. Often in front of a lamp, the sister ties a rakhi (thread) on her brother's right wrist. This symbolizes their emotional bond and renews the vow of the brother to protect his sister.
September 2023
Janmashtami- September 6th
Janmashtami is a Hindu festival and a Gazetted holiday in many regions of India. This is one of the most important Hindu festivals, Janmashtami (Krishna Jayanti) is the birthday of Lord Krishna, the eighth reincarnation of Lord Vishnu who gave the vital message of the Bhagwat Gita - the guiding principles for every Hindu.
Across India, there will be ceremonies and prayers at temples dedicated to Krishna. The day before may consist of fasting and prayer up to midnight, the time at which it was said that Krishna was born.
Krishna was born in Mathura, Uttar Pradesh. In this region, a common tradition is the performance of Krishna Lila, a folk drama consisting of scenes from Krishna's life.
Janmashtami is celebrated with great enthusiasm by Hindus across the Indian subcontinent and beyond. In "A Janmashtami Journey", we take a whistle-stop tour around the world to look at how this great festival is celebrated.
Haryana Heroe's Martyrdom Day- September 23rd
This holiday is observed on the death anniversary of Rao Tula Ram, a freedom fighter during India's first war of independence in 1857. Rao is a state hero of Haryana and is famous for temporarily driving the British from southwest Haryana during the rebellion, and also assisting rebel forces fighting in Delhi. Rao died from an infection on September 23rd, 1863.
On the date of Rao's death, Haryana pays its respect to the freedom fighters, soldiers, and all others from the state who have sacrificed their lives for the country.
October 2023
Gandhi Jayanti- October 2nd
Gandhi Jayanti is a national holiday celebrated across India to mark the birthday of the great Indian freedom fighter Mahatma Gandhi, known by many Indians as the "Father of the Nation".
Gandhi lived his life with acceptance and practice of truth, non-violence, vegetarianism, simplicity, and faith in God and was a major political and spiritual leader within India.
He was a pioneer of Satyagraha, which believed in resistance to tyranny through mass civil disobedience, firmly founded upon total non-violence. The day is marked by prayer services all over India, especially at Raj Ghat, Gandhi's memorial in New Delhi where he was cremated.
Celebrations on the day include prayer meetings and commemorative ceremonies in various cities by colleges, local government institutions, and socio-political institutions.
Maharaja Agrasen Jayanti- October 15th
Maharaja Agrasen was a legendary Indian king of Agroha, from whom the Agrawal and Agrahari communities are descended. Maharaja Agrasen Jayanti is a regional public holiday in India, usually observed in Haryana and Punjab, though it may be observed in some years in Rajasthan and Uttar Pradesh.
It is observed on the fourth day of Ashwin, the seventh month in the Hindu calendar. The time that this legendary king ruled stretches back beyond antiquity to about 5,000 years, making him a contemporary of Lord Krishna in Hindu tradition.
His capital is believed to have been Agroha, which is now an important archaeological site in modern-day Haryana. Interestingly, Agrasen's fame and legend are not based on his ability to conquer and defeat rivals.
Instead, from childhood, Maharaj Agrasen was known for his qualities of compassion. He never discriminated against anyone and had an equal vision of all.
Dussehra- October 24th
In India, the festival of Dussehra symbolizes the triumph of good over evil. The festival traditionally represents the legend of Rama and Ravana. Ravana, the demon king, abducted the beloved Princess of India, Sita.
Lord Rama rescued the Princess, proving victorious over the powerful and evil King Ravana. The Dussehra festival is ten days long, culminating on the tenth day, the Dussehra holiday.
On the day of Dussehra, large statues of Ravana are constructed and brought into open fields. These effigies are burned and with them the evil they represent so that the people are allowed to follow the path of virtue and goodness throughout the year.
Maharishi Valmiki Birthday- October 28th
Valmiki is celebrated as the harbinger-poet in Sanskrit literature and the author of Ramayana, the first epic poem.  At nearly 24,000 verses, the Ramayana is one of the largest ancient epics in world literature. The poem revolves around the life of Rama, a major Hindu deity and the legendary prince of the Kosala Kingdom.
The British Library considers Ramayana as one of the most important literary works of ancient India, that has greatly influenced art and culture in the Indian subcontinent and South-East Asia.
A popular television series, "Ramayan", was aired in India from 1987-to 1988. It attracted over 100 million viewers to become 'the world's most viewed mythological serial' at the time.
November 2023
Haryana Day- November 1st
Haryana Day is a regional public holiday observed in the Indian state of Haryana. It is always celebrated on November 1st and marks the formation of the state of Haryana on this day in 1966.
In April 1966, the Indian government set up the Shah Commission to review the existing state of Punjab and determine the boundaries of the new state of Haryana by considering the languages spoken by the local people. The commission delivered its recommendations at the end of May 1966 and Haryana state was created on November 1st, 1966.
The major change from the commission's report was that instead of splitting Chandigarh, the state capital of Punjab, it would instead become a union territory serving as the capital of Punjab and Haryana.
Diwali- November 12th
The Festival of Lights is known as Deepavali (deep-lamp, vali - array). This is the name of the festival in Southern India and is how the festival is referred to in other Asian countries such as Malaysia and Singapore.
In Northern India, it is more commonly known as Diwali, but they are essentially the same celebration. Diwali marks the return of Lord Rama, who was the seventh incarnation of Vishnu, from a fourteen-year exile.
In their homes, people light small oil lamps called diyas. It is believed that deceased relatives come back to visit their families on Earth during this festival and the lights are a way to guide the spirits home.
The sound of firecrackers exploding is common as the noise is said to drive away evil spirits. Families, friends, and business associates exchange gifts and sweets, settle old business deals, and are encouraged to rid themselves of hate, anger, and jealousy.
Other Days of Diwali
Dhanteras
Dhanteras marks the beginning of the five-day festivities of Diwali.  On this day, it is customary for people to clean their houses, so they are ready to welcome Lakshmi, the Goddess of Wealth and Prosperity, whose Puja is performed in the evening. This is an auspicious day and a lucky day for buying expensive goods, though it is also a day to consider charity for those less well off. Small clay lamps, called diyas are lit to drive away from the shadows of evil spirits.
Naraka Chaturdashi
According to Hindu tradition, the demon Narakasura was killed by Lord Krishna on the second day. Marking the coming end of the year in some regions of India, customs on this day are about cleaning the slate before the start of a new year and getting rid of anything bad.
Balipadyami
The fourth day of Diwali is also the first day of the new year in the Vikram Samvat calendar and may also be known as Pratipada, Govardhan Puja, or Annakut. Annakut means 'mountain of food', which is a giveaway that today is all about feasting.
Bhai Bij
This is the fifth and last day of the Diwali festival. This day celebrates the relationship between brother and sister.
Guru Nanak's Birthday- November 27th
The Birthday of Guru Nanak Sahib falls on Kartik Puranmashi, the full moon day of the month Kartik, which usually falls in November in the western calendar. This holiday is one of the most significant festivals of the Sikh community and commemorates Guru Nanak Sahib who was the founder of Sikhism and the first Sikh Guru.
In India, this day may also be called Guru Nanak Gurpurb, Guru Nanak's Prakash Utsav or Guru Nanak Dev Hi Jayanti. It is a gazetted holiday in many states and Indian stocks, bonds, and currency markets are closed.
Nanak's religious ideas developed from both Hindu and Islamic thought, but are more than a simple synthesis. Nanak was an original spiritual thinker and he expressed his thoughts and ideas in poetry that forms the basis of Sikh scripture.
December 2023
Christmas- December 25th
On this day, over two billion people (over a third of the world's population) will celebrate the birth of Christ. Christmas Day celebrates the Nativity of Jesus which according to tradition took place on December 25th 1 BC.
December  25th will be a public holiday in most countries around the world. If 25 December falls on a weekend, then a nearby weekday may be taken as a holiday in lieu.
The celebration of Christmas in late December is certainly a result of pre-existing celebrations happening at that time, marking the Winter Solstice. The tradition of singing songs can be traced back to the pagan festivals before the advent of Christmas.
Indeed, the word carol is derived from the Greek word "choraulein", which meant "an ancient circle dance performed to flute music." During the Christmas season, people meet their friends and family, donate to charities, and prepare various cookies and other snacks to mark the celebration.
One-Stop Solution For All Your Business Related Tasks
Try Deskera for Free Today!
How Can Deskera Assist You?
Employees plan vacations around holidays; this may also include taking some extra leaves, so managing their payrolls can be a little tedious. Imagine software that could do that for you.
Yes, Deskera can help you with that.  Deskera People helps digitize and automate HR processes like hiring, payroll, leave, attendance, expenses, and more. Simplify payroll management and generate payslips in minutes for your employees.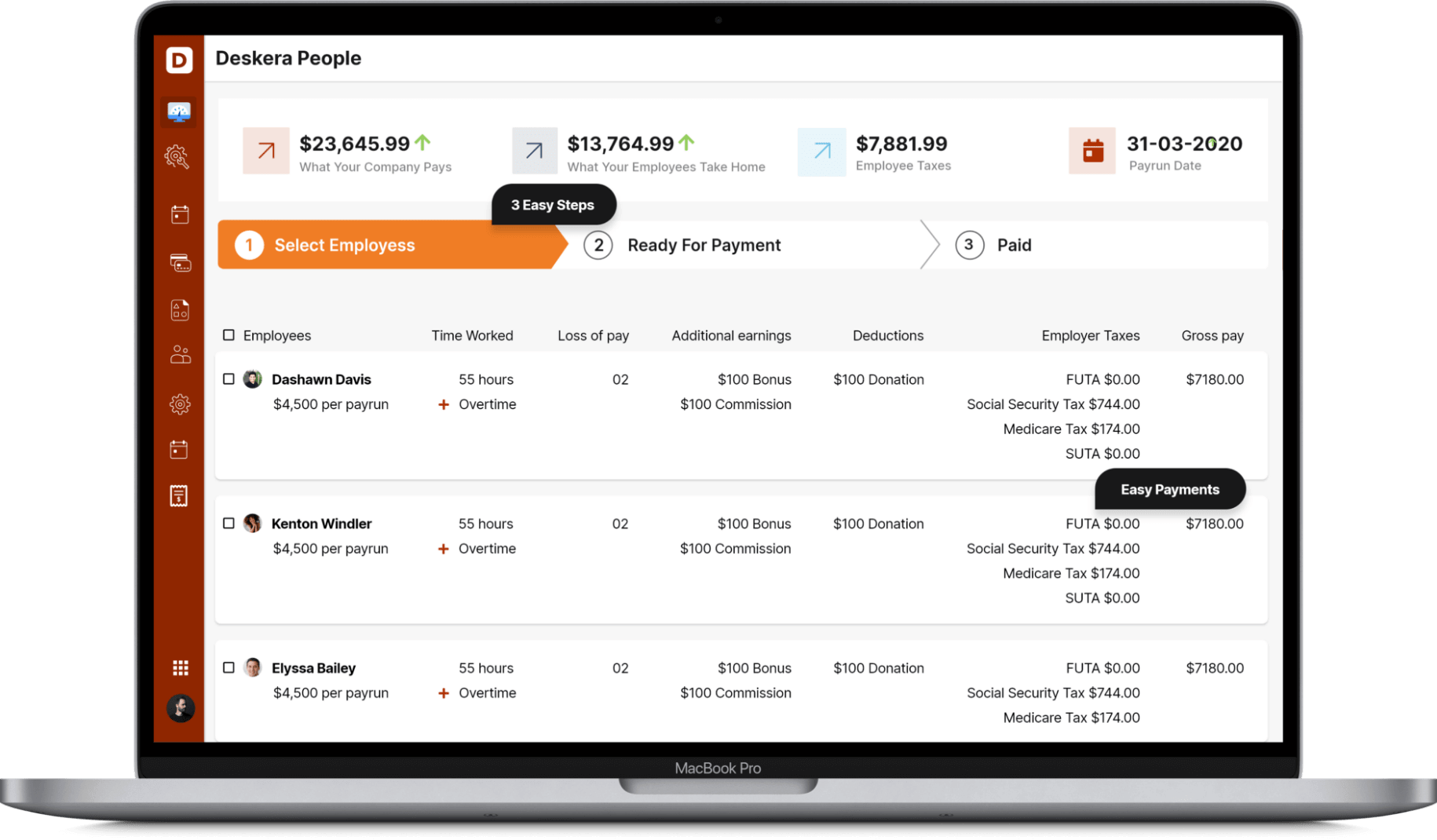 Conclusion
Whether you are interested in history, culture, or nature, Haryana has something to offer for everyone. From the impressive historical landmarks and religious sites to the serene natural landscapes, there are many fascinating places to visit and things to do in Haryana.
Furthermore, government holidays in Haryana provide an opportunity for individuals to take a break from their daily routines and spend time with their families and loved ones. These holidays also offer a chance to unwind and rejuvenate, which is essential for maintaining a healthy work-life balance.
Related Articles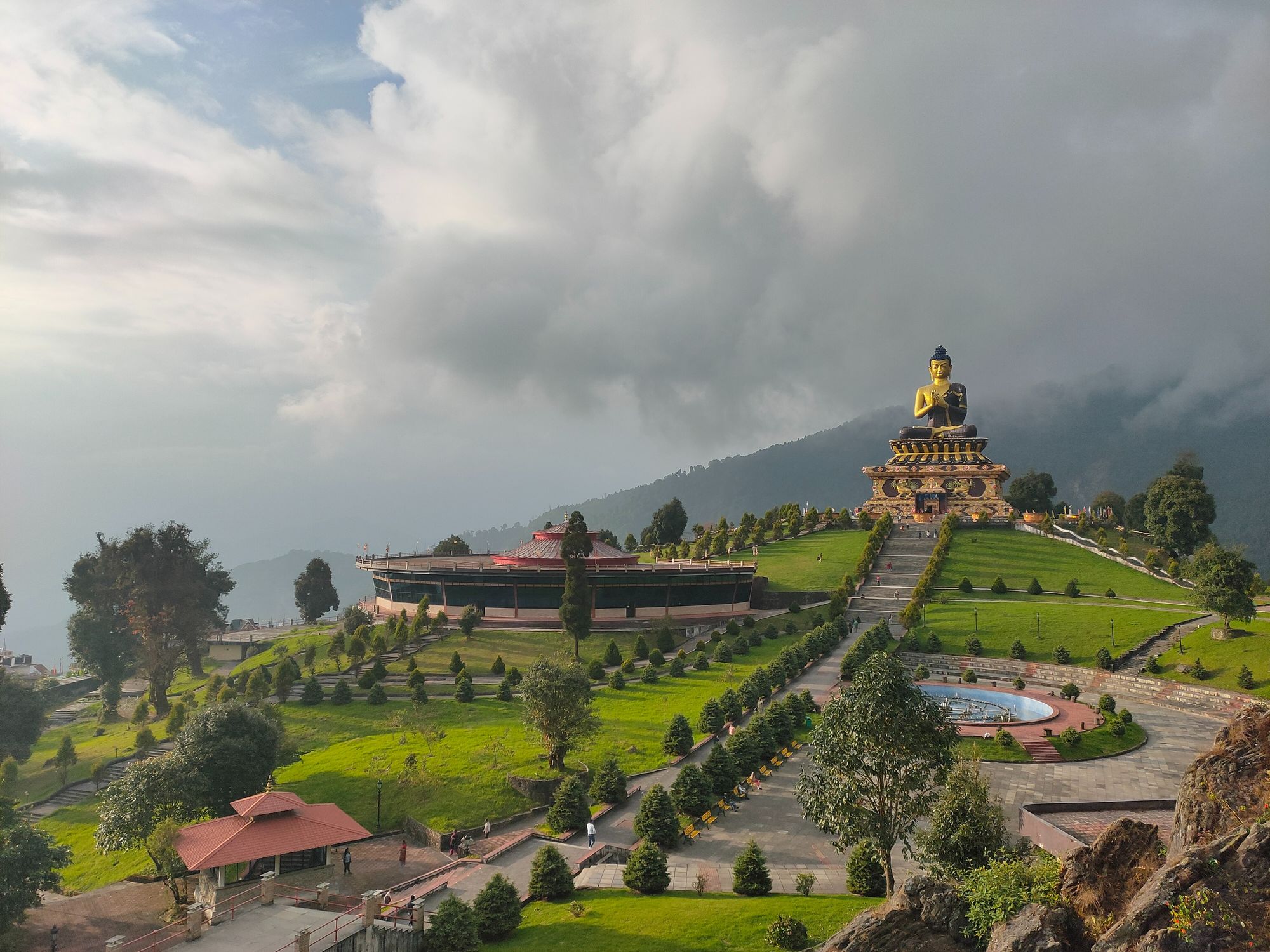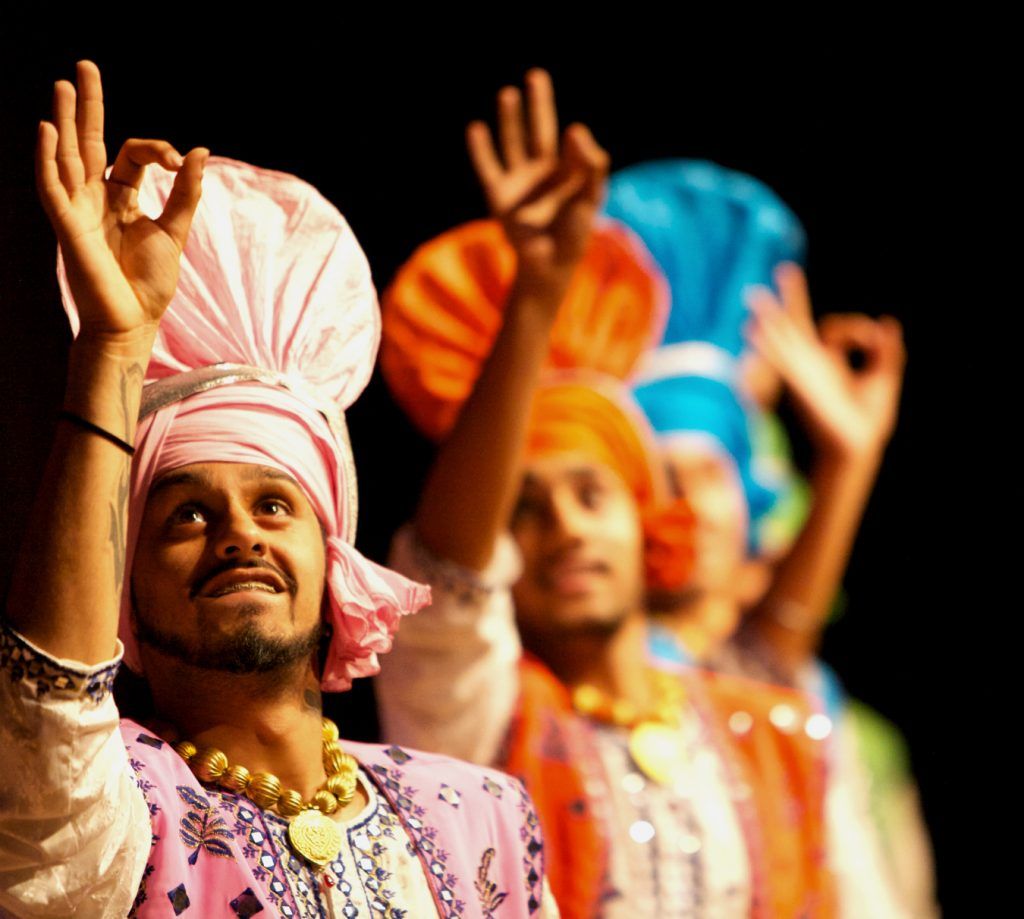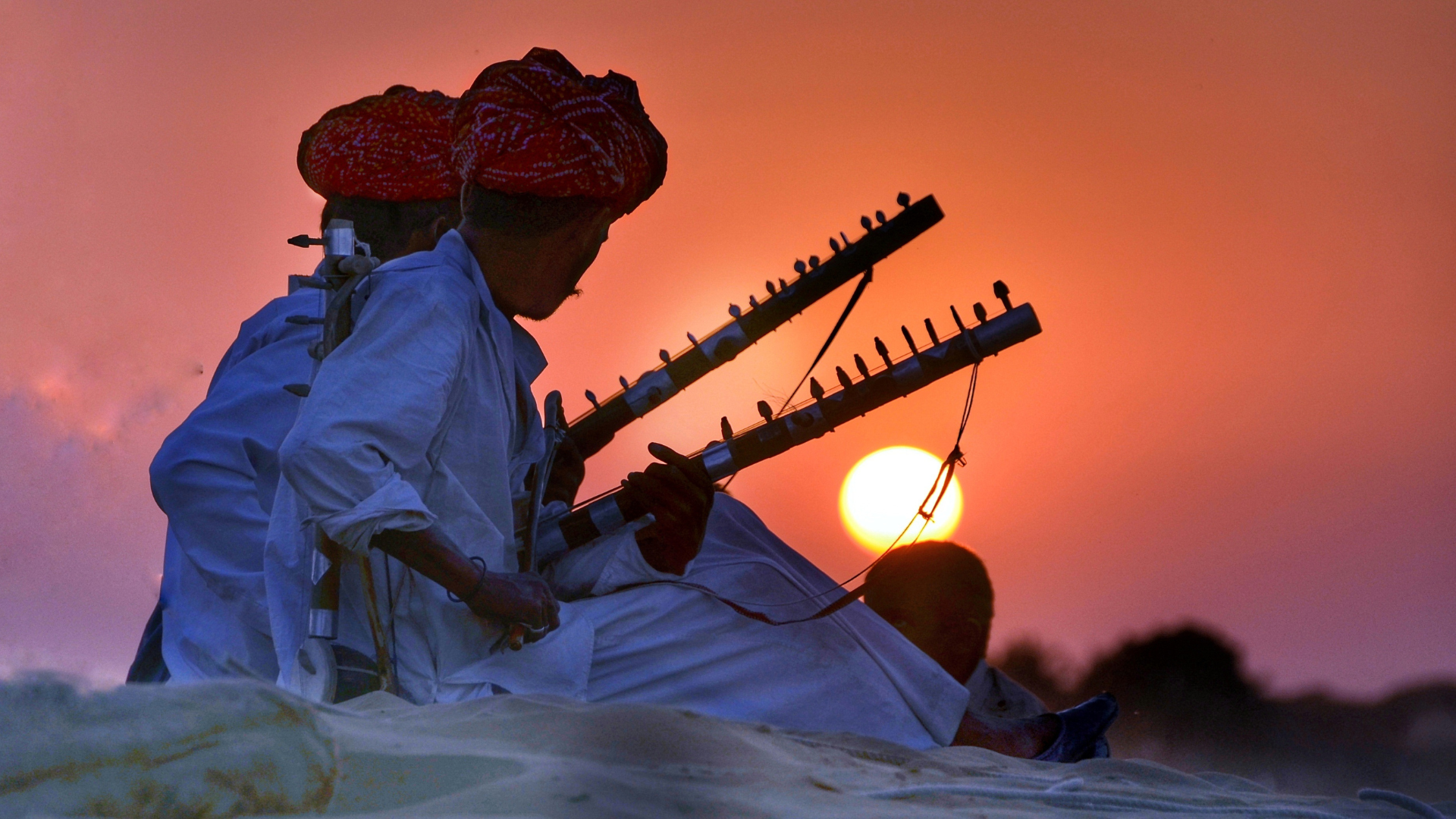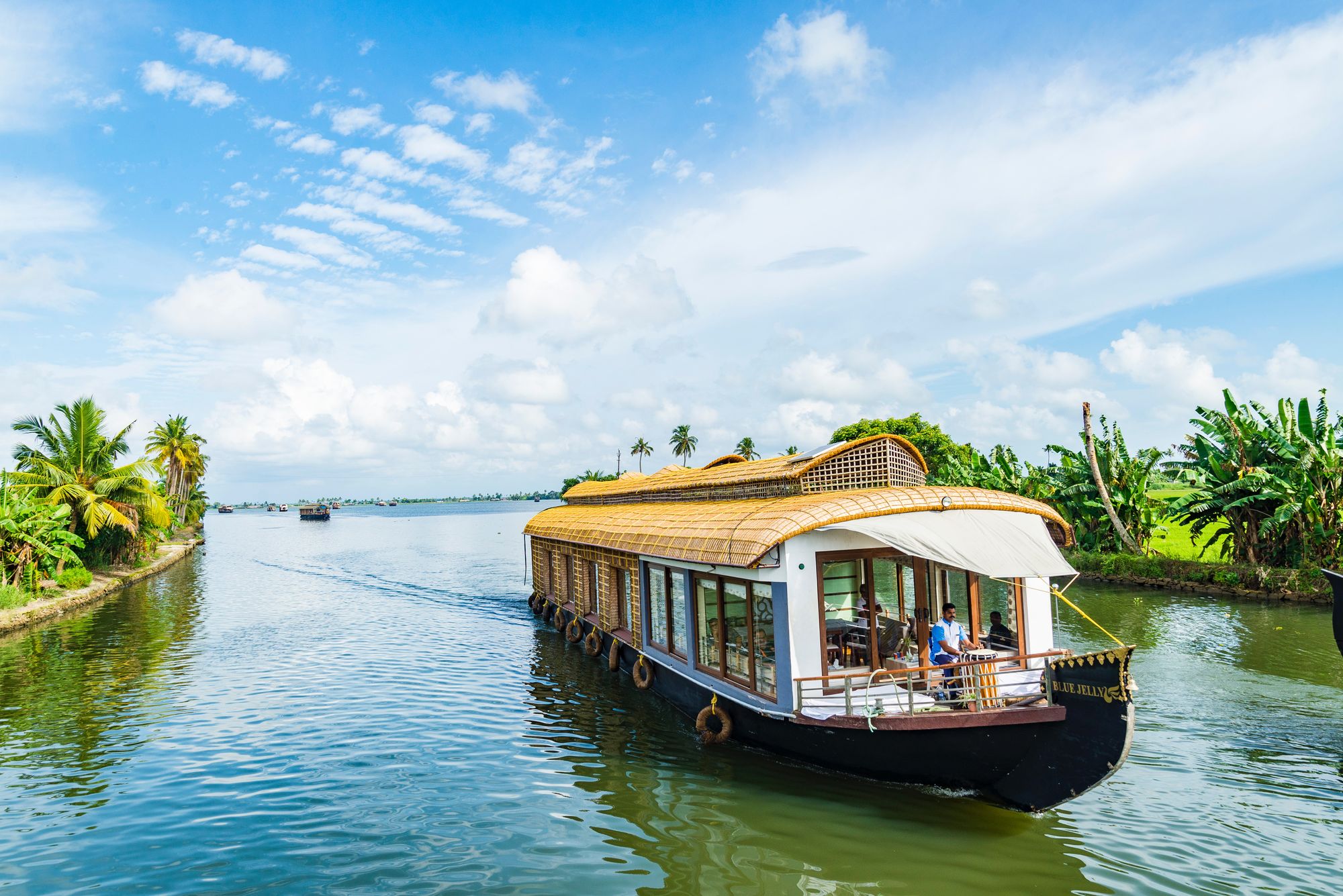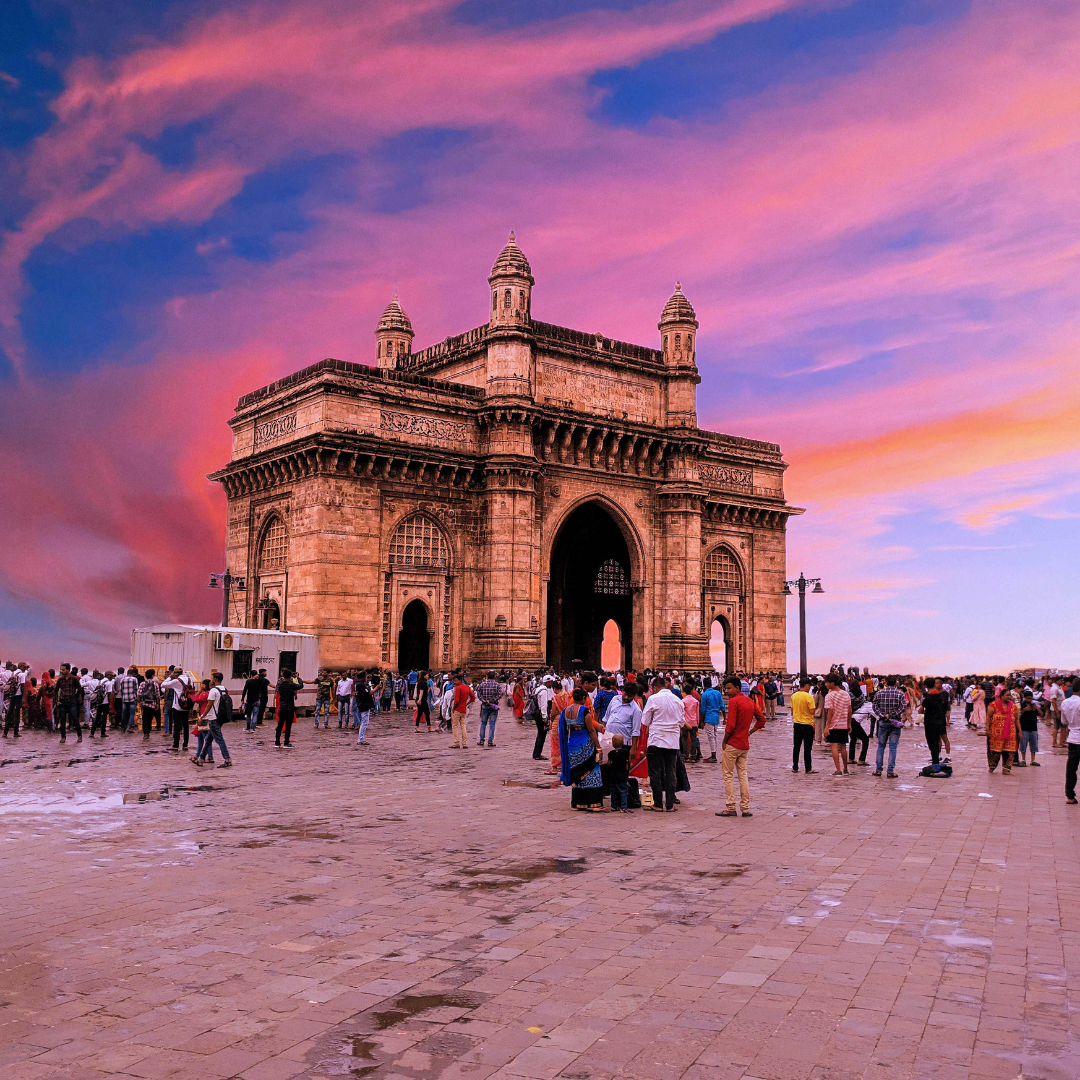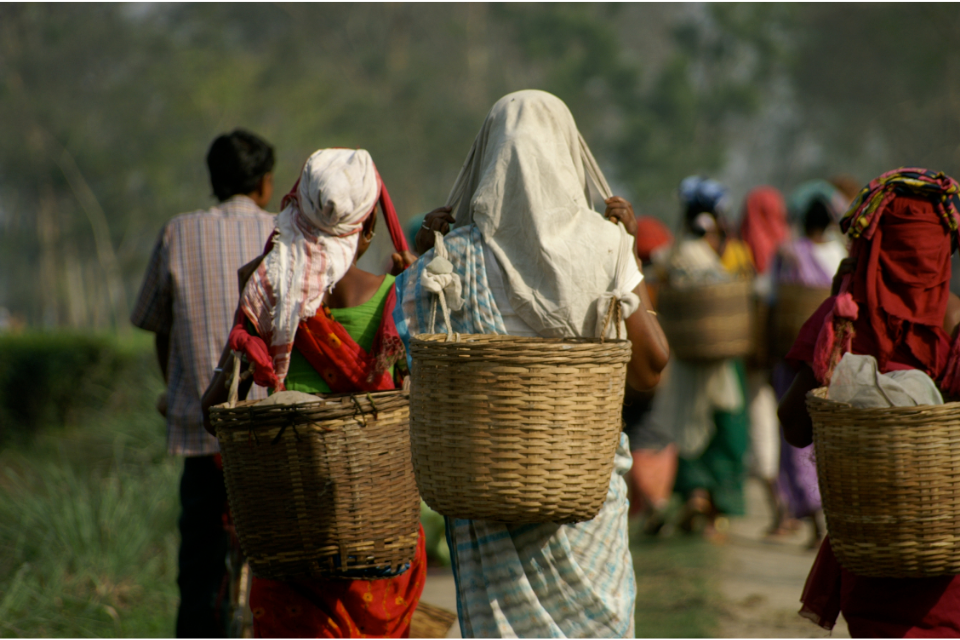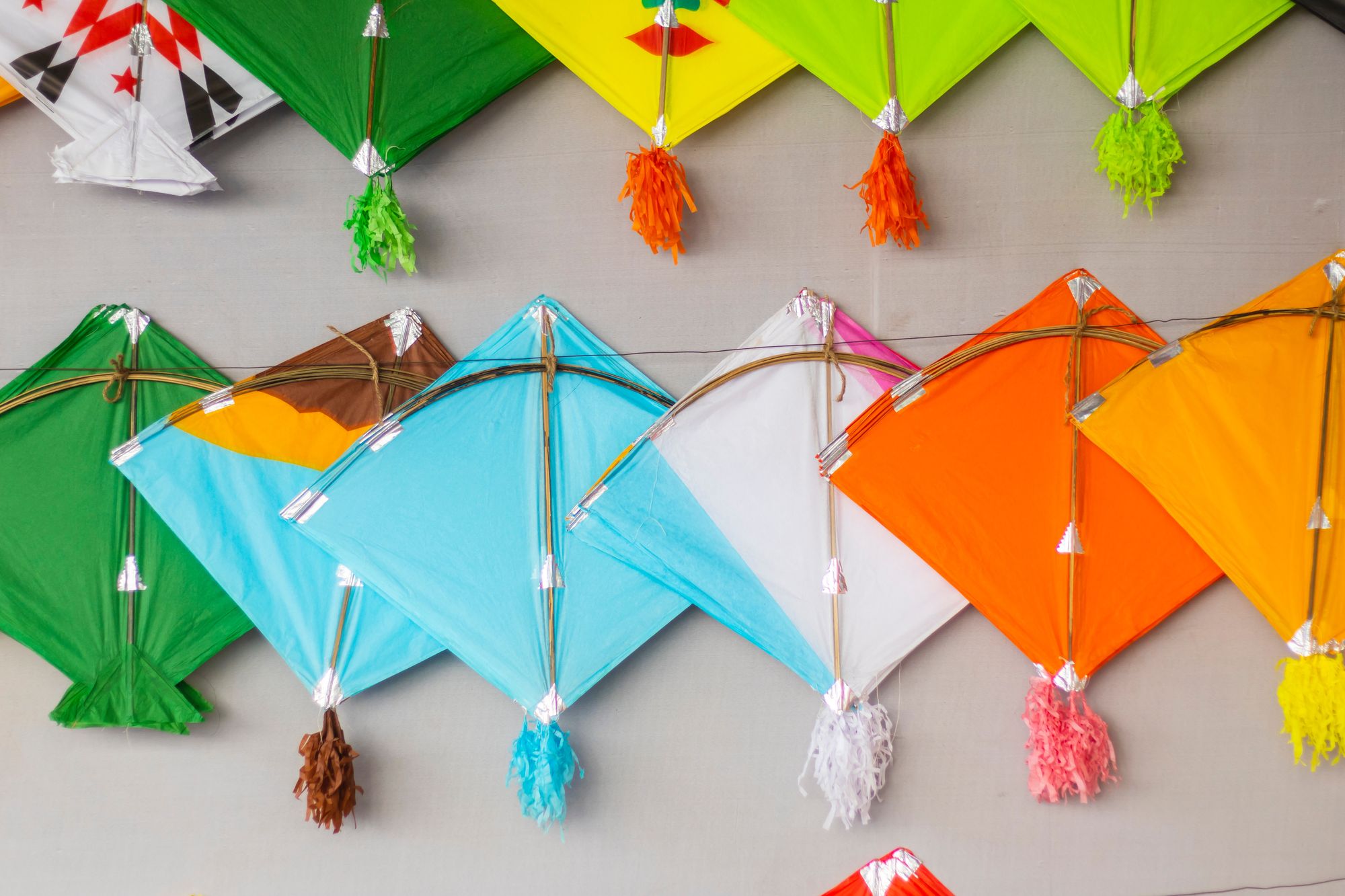 ---
---