With continuous emerging startups and businesses, the one thing that every business requires is capital. But what if you don't have tons of money as compared to other business competitors?
No worries— Growth Hacking or Growth Marketing has your back!

This concept is a rapid experimentation process that will tremendously change the marketing growth dynamics and help to accelerate your business growth. The interesting part here is— Growth hacking works on the framework of cost-effectiveness and fewer resources.
To help you understand this process thoroughly, we have composed this detailed guide that will clear all your concerns associated with growth hacking. Let's check what we'll cover further:
Understanding Growth Hacking?
Four Phases of Growth Hacking?
Difference between Traditional Marketing and Growth Hacking?
Strategies Associated with Growth Hacking?
Benefits of Growth Hacking?
Growth Hacking Tools?
Examples of Growth Hacking?
Criticism of Growth Hacking?
Let's begin.
Understanding Growth Hacking
Growth Hacking is a procedure that enables effective strategies to achieve significant digital marketing tactics. It also aids in the acceleration and expansion of a firm in order to attract and keep new clients. Additionally, the fundamental part of growth hacking includes — Objectives, Hypotheses, Experiments, and Tools.
The word 'Hacking' suggests easier and effective ways to sell products or services, gain exposure, retain customers, and more. It is interesting to note that growth hacking uses light resources and cost-effective methods to achieve the company's objectives and goals.
As previously stated, growth hacking is most usually linked with start-ups and small organizations. It further works as a boon for those enterprises that don't have capital yet want rapid results.
Growth Hacker
Sean Ellis, the chief executive and founder of GrowthHackers.com, introduced the term 'Growth Hacker.'
According to him, "A growth hacker is a person whose true north is growth. Everything they do is scrutinized by its potential impact on scalable growth..."
"An effective growth hacker also needs to be disciplined to follow a growth hacking process of prioritizing ideas (their own and others in the company), testing the ideas, and being analytical enough to know which tested growth drivers to keep and which ones to cut. The faster this process can be repeated, the more likely they'll find scalable, repeatable ways to grow the business."
In simple words, a growth hacker is someone who prioritizes growth over all other measures.  The ultimate goal of the growth hacker tries to achieve growth by adopting low-cost marketing and effective approaches.
Four Phases of Growth Hacking
It's all about the process when it comes to growth hacking. Therefore, it's pointless to begin investigations without a method or to use techniques without a goal.
As a result, we'll go over the stages of this process immediately so you may use growth hacking to achieve faster and more cost-effective results.
There are 4 phases connected to growth hacking. It includes:
1. Product-Market Fit
2. Growth Hacks.
3. Scale and Dissemination
4. Optimization and Retention
Let's study them in detail:
Phase 1: Product-Market Fit
The core focus of all businesses, startups, and of course growth hacking should be able to produce products that consumers want to utilize.
So, the first step includes the culmination of product and market just as the title suggests. It refers to building products that meet the consumers' requirements and satisfy their wants and needs.
To be successful, you must make certain that this first step is carried out correctly. Your product will fail if you target the wrong market and audience.
This step demands an understanding of individuals, their wants and goals, motivations, and purchasing journeys, among other things. Then it will be feasible to create things that they want or require.
Phase 2: Growth Hacks
This is the second stage when the team begins to generate theories, experiments begin to take shape, and the first users arrive. Moreover, the goal is to figure out which adjustments will yield the most rapid and cost-effective results.
To do so, marketing growth hackers must examine the product to identify flaws and opportunities based on their expertise and judgment. The technique used by Quora, a website that specializes in Q&As, is a fantastic example. They sought to increase user acquisition in order to provide their platform with reliable replies.
Phase 3: Scale and Dissemination
Growth hacking is a technique that focuses on utilizing the least amount of resources possible. As a result, the best way to go about it is to enlist the help of your own customers to spread the word about your product— and also to reward them for doing so.
This is possibly the most difficult stage. Although, not every solution will go viral. However, word-of-mouth will always be an effective method for success. Some of the best examples related to this phase include Candy Crush and Hotmail.
The former went viral on Facebook and boosted user acquisition when it stated that players would obtain more lives if they invite more people to join in.
The latter introduced the phrase— 'PS I Love You. Get Your Free Email at Hotmail' — at the footer of each message. As a result, the number of users surged, reaching millions.
Eventually, when your user base grows, then you have a deeper understanding of your audience. And, when we talk about scalability, we're talking about process automation. It is impossible to scale a manual method.
Phase 4: Optimization and Retention
Finally, you must optimize the approach to improve usability and meet the needs of users. Moreover, the final goal is to consolidate the customer base by retailing customers you've acquired.
Once this goal is achieved— your strategy would be considered a success and it becomes a process in your organization.
Remember that data analysis, testing, and feedback play a crucial role when it comes to growth hacking. And, make sure to track and manage your metrics.
Furthermore, the Growth hacking procedure necessitates continual improvement and requires you to optimize the idea on a regular basis in order to consistently improve the user experience.
Difference between Traditional Marketing and Growth Hacking
Many people mistakenly believe that growth hacking and marketing are synonymous. There are, however, slight yet significant differences.
The fundamental distinction between traditional marketing and growth hacking is that a former marketer would just focus on driving the audience to a website or service. On the other hand, a growth marketer or growth hacking team focuses on the entire comprehensive customer journey.
However, both traditional marketing and growth hacking have one ultimate goal, which is— to grow and accelerate the number of customers— who utilize a product or service.
Additionally, Growth hacking is an amalgamation of marketing, development, and optimization. These techniques work as an integrated process to generate automated marketing.
Examples include automated email notifications, simple sign-up forms, sign-up-driven homepages, and internet streamlining.
Strategies Associated with Growth Hacking
Check out some effective strategies associated with growth hacking that we have recommended below and see whether they fit your company's demands:
1. Content Marketing
It is one of the most applicable and effective growth hacking strategies especially when it comes to driving traffic.
You will unquestionably receive more visitors in an organic and scalable manner if you have a website with relevant posts about your area of expertise.
However, avoid restricting your content marketing services to just Blogging. You have to adopt certain other effective tactics to generate traffic to your website.
To begin, use SEO to improve your publications. Your blog will expand faster if you use on-page SEO tactics and obtain backlinks to your pages. Furthermore, start with optimizing posts that have shown to be successful in the past and have a propensity to grow tremendously.
Next, make sure to adopt a guest-posting strategy with your partnered or collaborated websites to grow your audience. Moreover, if you want to improve lead acquisition using Content Marketing, you'll need to incorporate captivating elements on your blog sites.
Here's a list of activities that are linked with content marketing that you can implement for your website:
Generating blogs and articles
Writing white papers and ebooks
Influencer marketing
Generating social media content
Webinars
Podcasting
Joining online discussion forums, groups, and so on
Enhancing content visibility via SEO
Running giveaways and contents.
Making the use of email marketing
All these elements will work as a catalyst when it comes to growth hacking. So, make sure to apply them to see better results.
2. Referral Marketing
The purpose of referral marketing is to turn your consumers into brand ambassadors. In general, the system works like this: a user nominates a client and is rewarded and earns benefits by doing so.
Referral Marketing is one of the powerful growth and marketing strategies that aid companies to achieve enormous success. Some of the leading companies that adopted this process include DropBox, Uber, Paypal, and more.
In this way, marketing encourages word-of-mouth distribution, which is crucial for cutting client acquisition costs, leveraging the user base, and accelerating the company's marketing growth.
Moreover, the terms—  'Referral marketing' and 'Loyalty marketing' are often used interchangeably. Ultimately, satisfied customers are more likely to recommend your product or service to others. As a result, you can combine this strategy with loyalty schemes.
3. Testing Consistently
When you are experimenting and exploring new strategies, then testing comes along its way. You cannot ignore this fact and have to make sure to consistently test to obtain better results.  
The most frequent are A/B Tests, which involve creating two identical copies of a piece of content (a landing page or an email marketing message, for example) with only one variation. Ultimately, the primary objective is to see which one generates the most results.
To do so, you must first decide which factor you want to examine and what outcome you want to achieve. You might discover, for example, that a particular email title generates more views but fewer conversions.
This test has revealed that the title does not work for what you want if your aim is to convert. As previously stated, growth hacking is always focused on objectives.
4. Scarcity Principle
This is one of the most popular psychological triggers utilized in growth hacking. In other words, it uses human psychology to make customers believe that they could be left out from the other end of consumers. And, it leads to immediate purchases. This theory is founded on the notion that unusual things are more valuable.
No one wants to be left out, so once customers are aware of the limited chance, they get engaged and want to participate. FOMO (fear of missing out) is another name for this tactic.
Moreover, you may also take advantage of scarcity by marketing limited-edition products or special offers. It is further showcased that they are only available for a limited quantity and period. It's critical to test and confirm the effects of these processes on your outcomes.
Benefits of Growth Hacking
Here is a list of growth hacking advantages that could be profitable to your business. Let's learn:
1. Cost-Effective
Growth hacking's main purpose is to find channels that are convenient to use, efficient, and low-cost. Moreover, these low-cost techniques may be found all around you once you understand your target audience's demands and how you meet those wants, and then nurture them further.
For example: From a marketing growth perspective, you could design a new landing page and sales funnel that converts users into customers, then advertise and drive traffic to it.
If your client acquisition costs remain low and you generate more money than you spend on advertising, you've discovered a technique to grow that won't increase your costs because it creates more than it spends.
If your goal is to increase revenue, you've discovered a low-cost marketing strategy that you may continue until it stops working.
When addressing cost-effectiveness, it's important to remember that nothing lasts permanently. Furthermore, marketing growth strategies and growth hack only work for a limited period of time.
The approach of generating growth boils down to the power of trial and error— which is at the foundation of growth hacking.
Ultimately, every business looks for more cost-effective, better, or goal-achieving tactics. If they don't then their business will eventually stagnate. And, depending on the marketing growth strategies used, you may be stuck if development entirely halts.
2. Enhances Brand Identity and Reputation:
Growth hacking, by essence, is the process of expanding, retaining, and engaging your company's customer base. It must, however, express your story in a unique way in order to be effective.
Moreover, the best way to do so is to identify and address your customers' frustrating or pain points, which your competitors failed to figure out.
Make sure to stay updated on Twitter or LinkedIn Groups to discover trending topics, what people are talking about, and more in order to — come up with ideas for your company to address those issues.
3. Better Understanding of Customers
Customers should be your primary focus in any business arena. And, same goes for growth hacking. It further helps to understand your customers and deliver value to them by learning their pain points, motivations, and other aspects.
However, to ensure that customers value your product— you must first understand how commonly they will use it and how it will fit into their lives. In addition, you'll also learn why clients aren't utilizing your product to study any longer.
If you don't place any effort to find out why your customers abandoned your products even if they found value in them. Then, you've missed a growth opportunity.
4. Generate Qualified Leads
The capacity to produce a huge quantity of high-quality leads is one of the most essential growth hacking advantages. Growth hacking, on the other hand, as we've already established, is more of a mindset strategy than anything else.
It implies that the challenge does not have a one-size-fits-all solution. Growth hacking, on the other hand, has the advantage of being adaptable to any organization, regardless of size or industry.
5. Development of Better Products
Growth hacking's most evident benefit is the creation of better products that your consumers and users truly desire to utilize.
A quality product that your customers use on a daily basis increases certain positive possibilities. For example, they will recommend your products to others. Nothing beats viral marketing growth, so word-of-mouth should be considered by all organizations as a channel and method.
Growth Hacking Tools
Growth hacking does not have any special tools linked with it. You can, however, use technologies that are commonly used in traditional marketing growth. And it's entirely up to you to figure out how to put them into practice efficiently for your business marketing growth.
Following we have listed some tools that you can utilize for growth hacking. Let's check:
Google Search Console (SEO);
Keyword Explorer (SEO);
Canva (designing tool);
Google Tag Manager;
Google Optimize (Testing tool);
MailChimp (email marketing);
GetResponse  (email marketing);
LeadPages (landing pages);
LeadLovers (automation);
RD Station (automation);
Note:
Some of these technologies may appear to be pricey, contradicting the notion of employing growth hacking to save costs.
In that case, you'll need to consider your company's budget as well as the expected return to choose what's worth your time and money. It will, however, undoubtedly be less expensive than airing a television commercial.
You should now have a better idea of how growth hacking works. It's vital to keep in mind that this isn't a sleight of hand. Moreover, a growth hacker is an inquisitive, creative, and analytical specialist who looks for previously untapped opportunities to help a firm grow.
Examples of Growth Hacking
We have listed some well-known growth hacking examples that have achieved phenomenal results. Let's check:
1. DropBox
Dropbox is one of the perfect examples of growth hacking. Customers were persuaded to share the news about the business by offering free storage space. In addition, to attract new users, an incentive-based 'Refer-a-Friend' strategy is used.
2. Netflix
Netflix, which began as a DVD rental service in 1997, is one of the most revolutionary growth hacking examples.
Netflix's USP was the flexibility to watch whatever customers wanted, whenever they wanted, and it's still a key component of the company's success.
The corporation adopted a number of strategies, including splitting into two businesses, one selling DVDs and the other for internet streaming, and using the proceeds from one to fund the development of the other.
Netflix also used the following growth hacking techniques:
Purchasing and streaming popular TV series in order to entice viewers to subscribe to watch them.
Developing a strong social media presence to interact and engage with entertainment fans.
Hiring the top talent to develop outstanding content that would entice people to subscribe has become more popular recently.
Interestingly, Netflix's streaming service has over 117 million signed-up paid subscribers.
3. Airbnb
You surely must have heard of Airbnb, right? It is popular for couch-surfing connection companies.
It is interesting to know that— Airbnb discovered that the majority of its target demographic was using Craigslist to search places to stay while traveling.
And, then the company really took off when it started cross-posting all new listings for free on Craigslist. Ultimately, Airbnb went from 50,000 to 550,000 listings using the Craigslist hack.
Criticism of Growth Hacking
Many people have recently condemned growth hacking as a fast fix instead of implementing a thorough marketing growth strategy. Others have stated that growth hacking is little more than a fancy label for traditional marketing.
As a result of these objections, some growth hackers will likely refer to themselves as "growth marketers" rather than "growth hackers."
Furthermore, most people identify growth hackers with online hacking and often consider it as a negative role. As a result, the term "growth hackers" can sometimes be misleading.
How Can Deskera Help Your Business Grow
Deskera is a software that specializes in meeting all of your needs. Deskera Books is one that is devoted to making life easier for small businesses and focused on meeting all their financial needs
Through Deskera Books, your accounting would be handled by it, with all that you would need to do is update your invoices, your account receivables, and accounts payable, and the operating expenses incurred as well as operating income earned on the software. In fact, you can even delete or edit the existing debit notes and credit notes, as is applicable.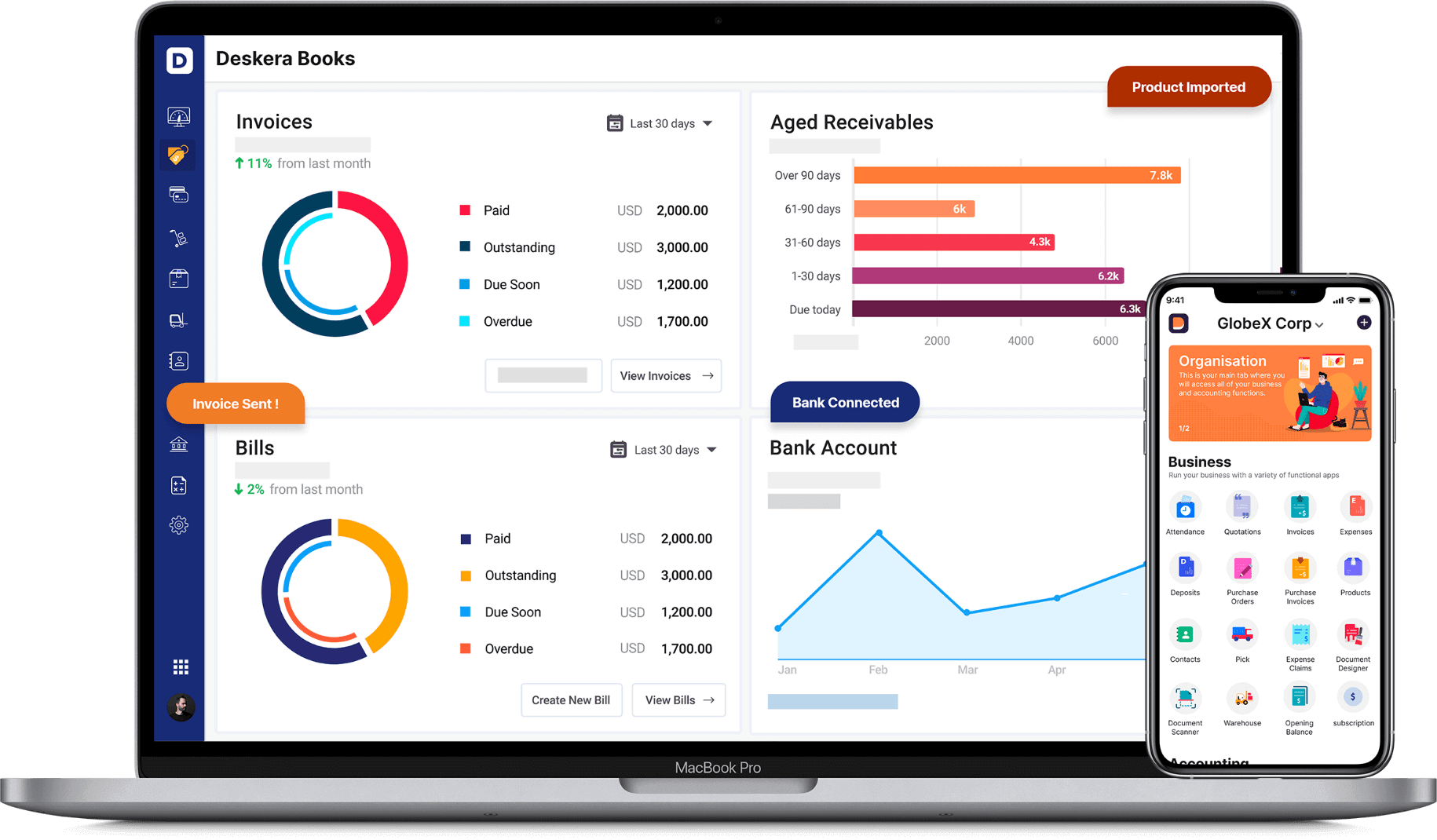 Following the US accounting rules, it will process all these financial transactions and make financial statements like balance sheets, profit and loss statements, cash flow statements, income statements, and so on.
It would be all of this data, updated in real-time, which will facilitate Deskera Books to complete filing for your income tax returns. Deskera Books has one more benefit that it also allows you to transfer your data from your previous accounting software by updating the details in the spreadsheet available on Deskera Books.
Additionally, the entire setting up process on Deskera Books is super easy, with you having to only sign-up using your email address or social authentication, and half of your work would be done. Once you have registered on Deskera Books, you would get pre-configured accounting rules, invoice templates, tax codes, and a chart of accounts, to mention a few vital features. Lastly, your accountants can be added to your Deskera Books account for free by just inviting them to use the system.
With so many features at your disposal, making your accounting, reporting, and compliance easier, what are you waiting for?
Try Deskera Books Today
Make your Accounting, Reporting and Compliance easier
Final Takeaways
You finally made it to the end of this detailed guide. Let's take a look at this pocket summary for your future reference:
Growth Hacking is a procedure that enables effective strategies to achieve significant digital marketing tactics.
There are 4 phases connected to growth hacking. It includes:
1. Product-Market Fit
2. Growth Hacks.
3. Scale and Dissemination
4. Optimization and Retention
Both traditional marketing and growth hacking have one ultimate goal, which is— to grow and accelerate the number of customers— who utilize a product or service.
When you are experimenting and exploring new strategies, then testing comes along its way. You cannot ignore this fact and have to make sure to consistently test to obtain better results.
The best way to do so is to identify and address your customers' frustrating or pain points, which your competitors failed to figure out.
Growth hacking has the advantage of being adaptable to any organization, regardless of size or industry
Related Articles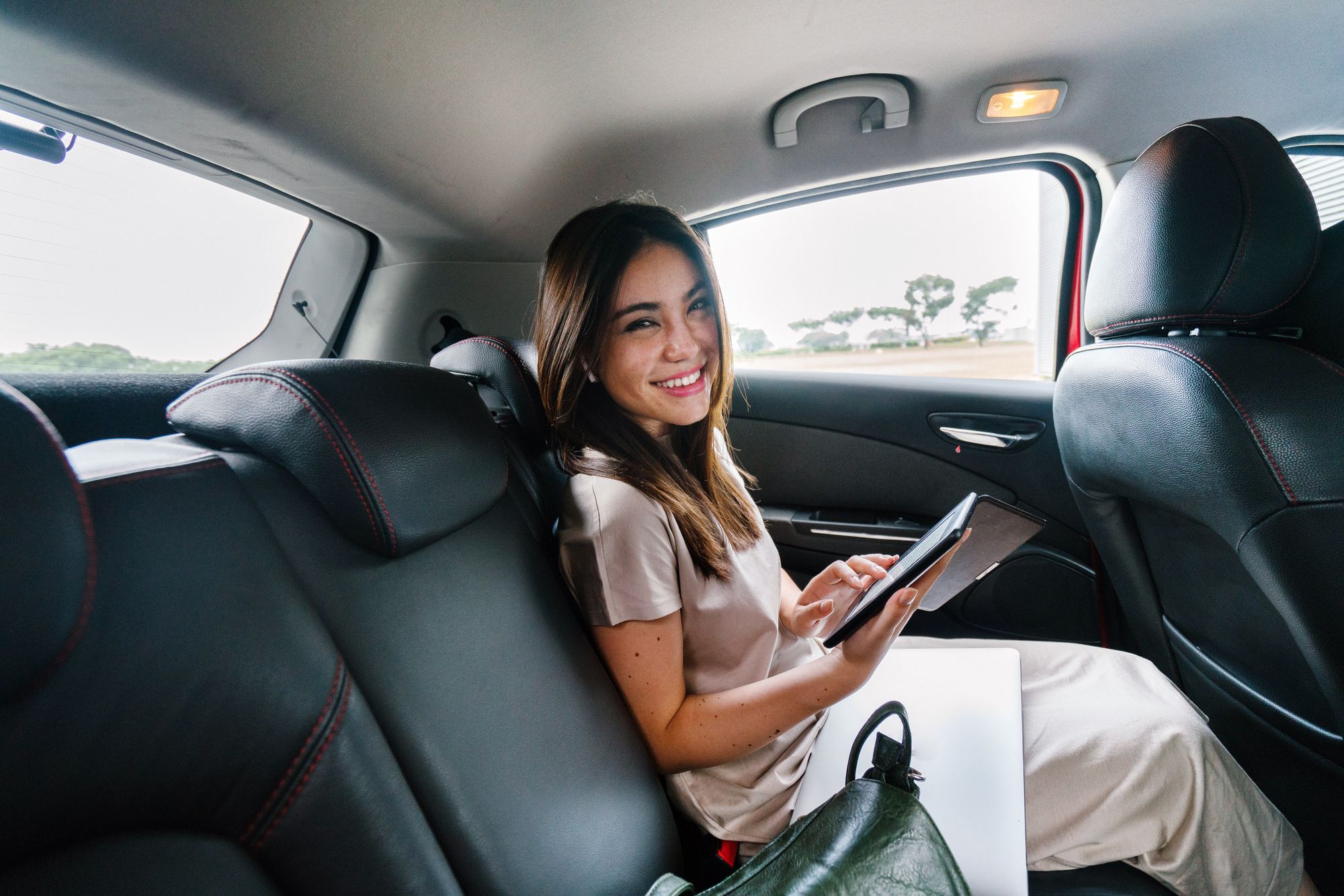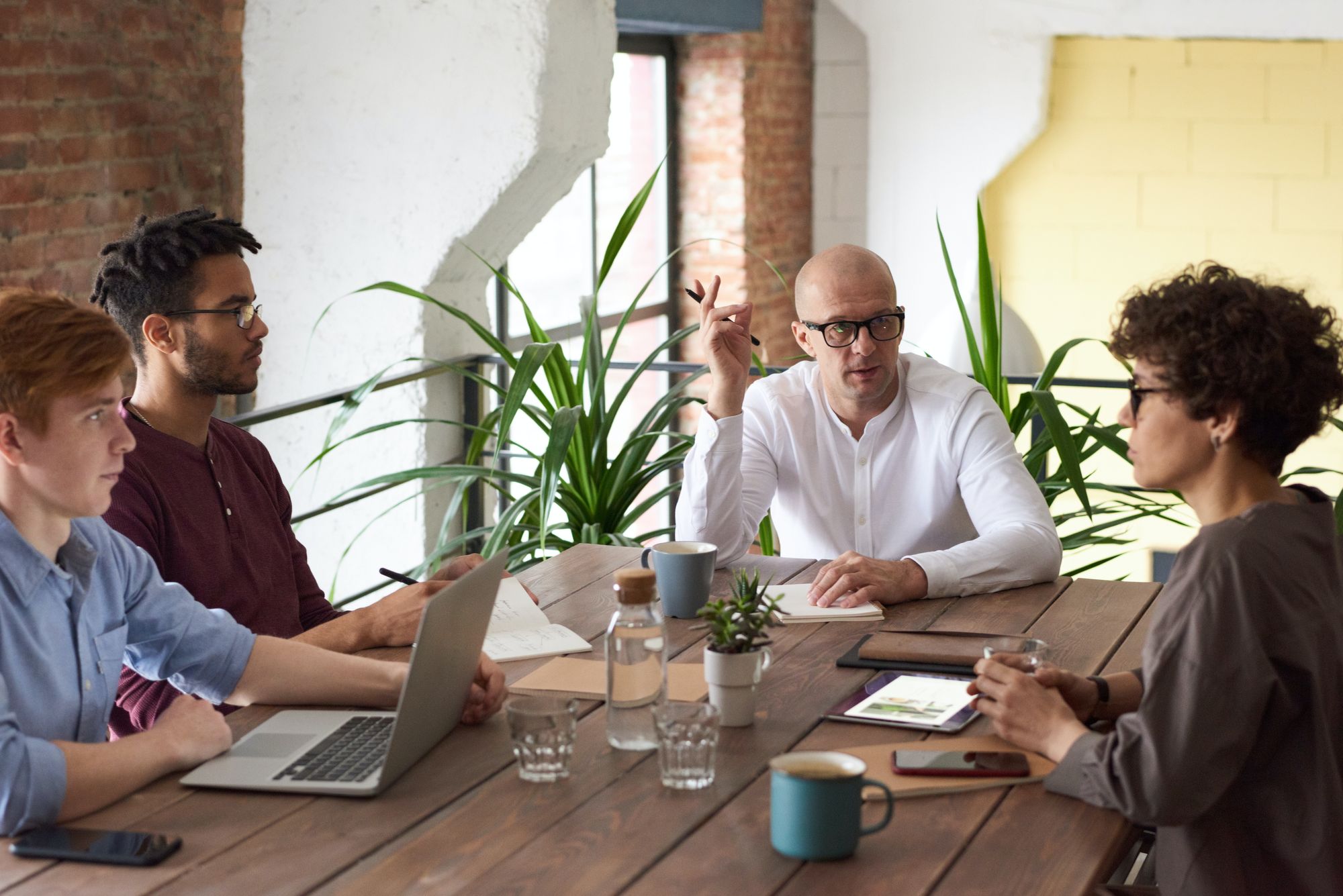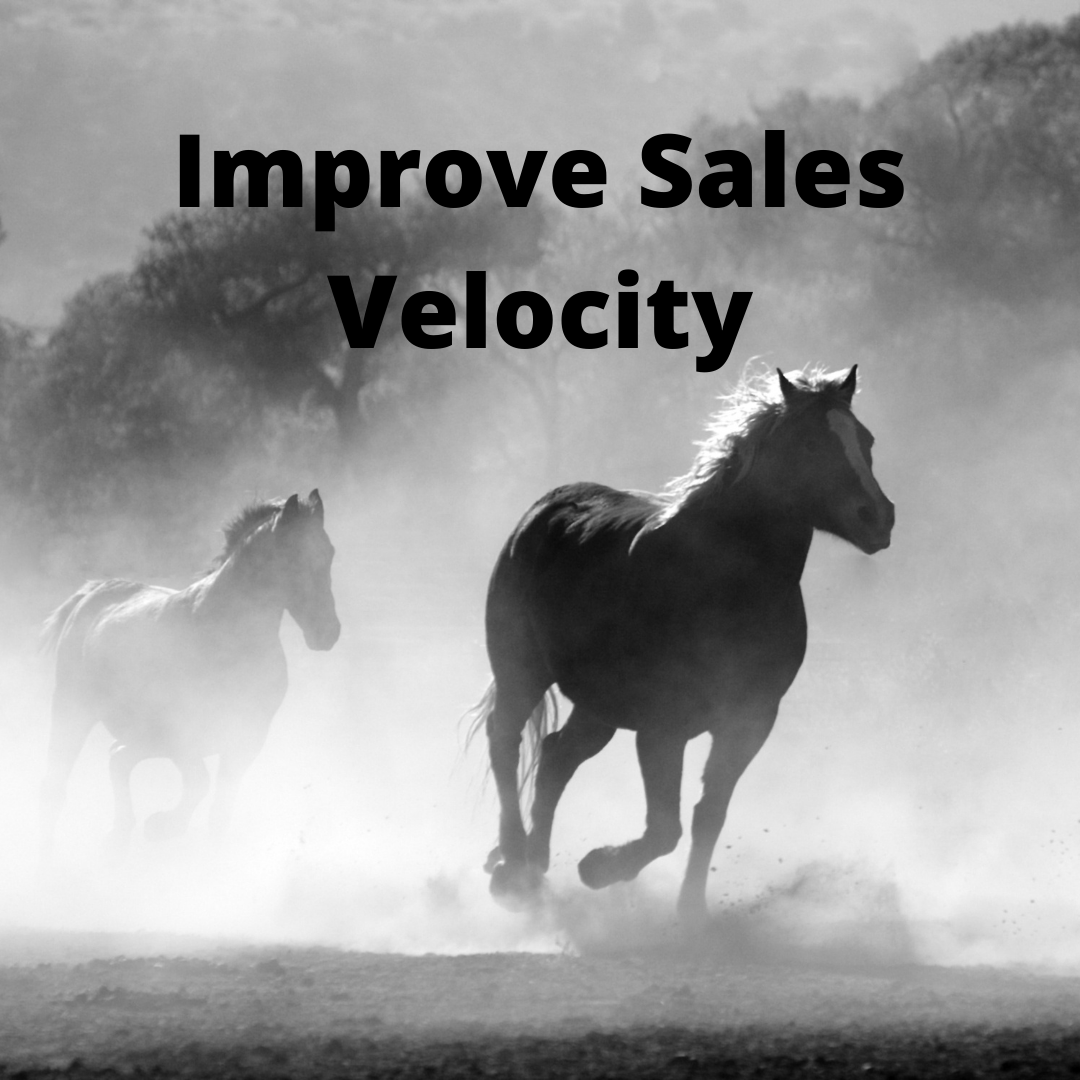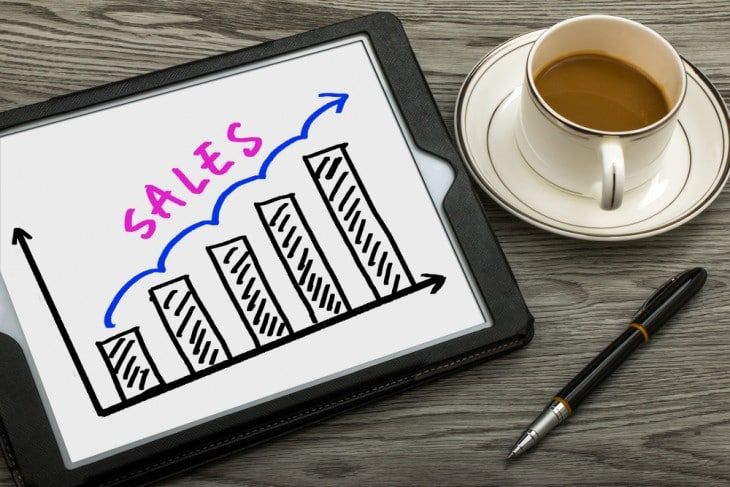 ---
---