"Our new Constitution is now established, everything seems to promise it will be durable; but, in this world, nothing is certain except death and taxes."- Benjamin Franklin.
You cannot possibly escape paying taxes as a citizen of the USA. What you can afford is an extension to file your tax returns. This is where Form 4868 enters the picture.
An IRS report confirms that every year, about 7% of U.S. citizens (i.e., 8 Million) fill the Form 4868 to opt for an extension for filing the tax return papers. Additionally, 20-25% of them wait until the last two weeks before the deadline to prepare the return papers.
This points to the fact that U.S. citizens are heavily dependent upon filing for an extension to file their tax return papers through Form 4868. This article explains everything you need to know about Form 4868. For quick and clear understanding, the article is divided into the following sections:
Form 4868: What you Need to Know?
The deadline to file your tax returns document for the year 2021 is April 18th, 2022. If you cannot file your tax returns before this deadline, you may file for an extension, which is popularly called Form 4868, An Application for Automatic Extension of Time to File U.S. Individual Income Tax Return.
Form 4868 ensures that you get an extended period of months from the date of the deadline to file your tax returns in the first place. This means, for the year 2021, your extension date will be October 17th, 2022.
However, Form 4868 does not extend the period for you to pay the taxes you owe, only to extend the period until you have to FILE THE TAX RETURNS.
Form 4868: Some Things You Need To Know
The first thing that needs to be cleared off is your tax payments. Even if you obtain an extension period, you have to pay your taxes within the deadline, or you risk paying heaps of penalties following the failure of payment within the deadline.
The IRS considers conditions when it is not possible for all to file their tax returns within the deadlines. It may be the case that you have not procured the necessary documents yet to complete Form 4868.
If you fill and submit Form 4868 before the extended date, you don't have to pay the penalty for late filing. However, if you submit Form 4868 after the extended date, get ready to pay exorbitant penalty prices.
The penalty of failure to file within the extended date is two-fold more expensive than the penalty of late tax payment to the government.
Form 4868: Who Can File For It?
Any taxpayer who needs an extension to file their tax returns can file Form 4868 to the IRS office. Other than this, individuals who require an extension on returns in the 1040 series are also eligible to file Form 4868. They include:
Form 1040: U.S. Individual Tax Return
Form 1040-SR: U.S. Tax Return for Seniors
Form 1040-NR: U.S. Nonresident Alien Income Tax Return
Form 1040-PR: Self-Employment Tax Return-Puerto Rico
Form 1040-SS: U.S. Self-Employment Tax Return
Form 4868: What To Do Before Filing a Tax Return Report
First, use tax calculators to educate yourself about your current tax situation before filling out Form 4868 and filing for an extension. Once you have updated yourself on your current tax scenario, only file a Form 4868 if you have inadequate papers to fulfill the tax payment obligations.
You don't need to file for an extension if you meet all the requirements to file your taxes before the deadline. Filing for an unnecessary extension when you can file it now is a waste of time and money.
Whether you file an extension report or not, it does not affect your timely tax payments. All the extension will do is buy you time to correctly file the tax return payments and get you out of a tax return filing penalty till the end of the date of extension ( which is six months).
When to File the Form 4868?- This should strictly be done on the last date of the return filing deadline, which is April 18th. AfterTax Day, filing for an extension is not viable.
In case you cannot make the tax payment on time, do file Form 4868 to the IRS. Once they look into your conditions, you may be eligible for an IRS payment plan to clear off your taxes. The idea is to complete 80-90% of the payments to ensure that you steer clear of penalty debacles.
Form 4868: What Information Do I Need to Fill Out?
Form 4868 is only half a page for details you need to fill out before you submit. Here are some of the details you need to fill out:
Your name
Address
Social Security Number
Your spouse's Social Security number, if applicable
An estimate of your final taxes after you subtract the amount you have already paid as tax.
Form 4868: Two Ways You Can File It
Via Mail To the IRS
Direct State Taxation, State File Extension
eFiling of Form 4868, as well as other forms of tax payments, have increased in popularity as there is more accountability through this process. On an estimate, 70% of U.S. citizens prefer filing their Form 4868 electronically.
Form 4868: All About Late Filing and Its Consequences
If you fail to successfully file your tax return extensions on Tax Day, which for 2021 is April 18th, 2022, you will inevitably be subject to several IRS penalties. These penalties and interests can make your tax bill an expensive affair by 25%.
Even if you don't have the necessary funds to pay off your taxes before the deadline, you must file Form 4868. This is because the penalty for delayed tax return filing is more exorbitant than the penalty for paying your taxes late.
There are a few exceptions to the time rule while paying taxes, which will be covered towards the end.
You must also bear in mind that while expecting refunds, you are not subject to penalties for late filing of your return payments. While there is no penalty for the same, if you delay the filing when you are expecting a refund by excessive days or weeks, you may lose the refund.
Form 4868: How to File For A State Extension
Filing a state tax extension Form 4868 is different from state to state. They are related to tax extension filing deadlines, tax payment rules, or certain tax extensions. Although the stakes vary from person to person, there are some standard guidelines every state follows when it comes to filing Form 4868.
For a tax return refund for the year 2021, you will need to file for a state tax refund by April 15th, 2025 (3 years after paying taxes). After this date, they are not eligible to file for a refund. Be sure to escape the unclaimed tax refund statistic trap that most U.S. citizens fall into by filing for your refunds at the correct time.
Avoid precariously falling into the trap of owing tax money- There may be justiciable instances where covering the tax payment within time is out of the question. However, you will be subject to state-induced penalties.
What's worse? Not filing the taxes within time and additionally not filing a Form 4868 by Tax Day, which is April 18th, 2022. Failure to do the above-mentioned tasks will aggravate your tax-related issues, and you might end up paying more than you fathomed.
Even if you cannot afford to pay the taxes within the deadline, file your tax returns before April 18th,2022 and submit Form 4868 to your respective state governments. This way, you will at least be released from paying one of the penalties. Besides, as mentioned before, the late filing penalty is much more than the penalty of late tax payments.
Form 4868: Debunking Common Extension Myths
"Extensions will magically solve my delayed tax payment problems."
Submitting Form 4868 will only buy you enough time to gather all the necessary information you need to file a tax return. You have precisely 6 months to do so. However, in no way can submitting a Form 4868 to the IRS provide you with ultimate relief from delaying your tax payments. You are only subject to more penalties adding up on your rooster.
"I can file my extensions whenever I please."
If you don't submit Form 4868 by the last Tax Day, you will not be eligible for an extension. Not just that, you are subject to binding penalties for late filing (which we know is more than penalties for late tax payments).
Form 4868: Does It Apply To People Who Live Abroad?
For a U.S. citizen or a resident alien living outside of the U.S. and Puerto Rico, extensions have separate deadlines. Although the date for filing of tax returns as well as extension filing may be separate for different states, the standard deadline is June 15th, 2022, about the current year.
However, they are not going to just grant you the favor. You need to first electronically file and send a report stating why you are qualified for the exception.
If you need an extended time beyond October 17th, 2022, to file your tax payment returns, you need to send in a file explaining why you need the extension. To be on the safer side, file for the extension by April 18th, 2022, only if you know you won't be able to file Form 4868 within the given deadline.
Form 4868: Military Automatic Extensions
If you are a part of the U.S. Armed Forces and active in combat on the deadline date of tax payment (April 18th, 2022), you will automatically get 180 more days to file your taxes which includes the days you left to join in combat, pay them, as well as opt for an extension.
To submit Form 4868 in case of the military stationed outside of the U.S. and Puerto Rico, the state awards you a 2 month automatic extension period to do the same. However, this does not exempt you from paying regular taxes by April 18th, 2022, unless you are active in combat. So, either way, you must aim to complete the submission of Form 4868 and pay your taxes at the same time.
Form 4868: Tax Extension Rejections
In case the IRS rejects your Form 4868 for an extension, it is time for you to file for an extension again. They won't penalize you for it again. However, there is something else you can do to ensure you dodge future IRS penalties and extension rejections.
Conclusion
While applying for an extension, keep the aforementioned points in your head before you venture into filing. Always keep in mind that extensions are not an escape route from paying your taxes before deadlines. Even if you are incapable of paying taxes at the right time, use Form 4868 wisely to procure its maximum extension benefits.
Key Takeaways
An IRS report confirms that every year, about 7% of U.S. citizens ( i.e., 8 Million) fill the Form 4868 to opt for an extension for filing the tax return papers
The deadline to file your tax returns document for the year 2021 is April 18th, 2022. If you cannot file your tax returns before this deadline, you may file for an extension, which is popularly called Form 4868
If you fill and submit Form 4868 before the extended date, you don't have to pay the penalty for late filing
Any taxpayer who needs an extension to file their tax returns can file Form 4868 to the IRS office
eFiling of Form 4868, as well as other forms of tax payments, have increased in popularity as there is more accountability through this process
Filing a state tax extension Form 4868 is different from state to state
In no way can submitting a Form 4868 to the IRS provide you with ultimate relief from delaying your tax payments
In case the IRS rejects your Form 4868 for an extension, you may file for an extension again
Related Articles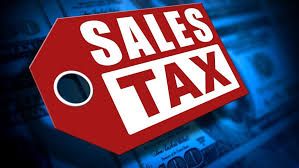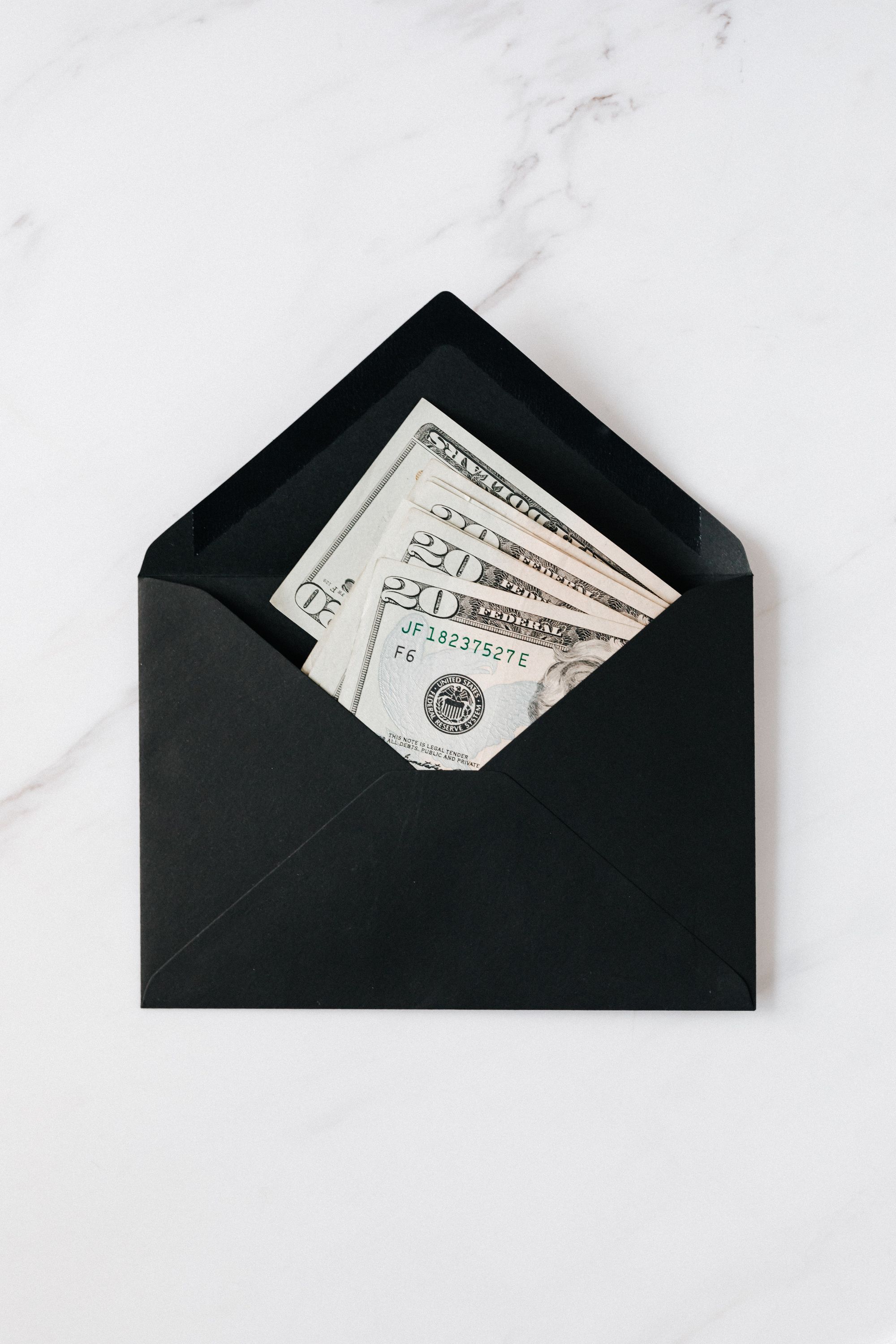 ---
---