Many small businesses struggle with the expense of health insurance, and cost sharing amounts in plans can have a big impact on their total premiums. It is often observed that small businesses can offer more affordable health plans by using cost sharing.
In accordance with the Affordable Care Act (ACA), many preventative care services are offered free of charge and do not require cost sharing. This implies that the ACA-compliant plans cover all of these services, and employees would not pay anything out of pocket.
However, in cases where you do need to have a cost sharing process in place, it is imperative to learn about the nuances of the system.
This article takes us through the concept of cost sharing and its types. Here is what we shall come across in this post:
What is Cost sharing?
Types of Cost sharing
Deductibles
Copayments
Coinsurance
How does Cost sharing work?
Difference between the types of cost sharing
How does copay work?
How does deductible work?
How does coinsurance work?
How do multiple types of cost sharing work?
What is Cost sharing?
The term cost-sharing refers to the share of your medical costs that an individual and their health insurer share during the course of a year. As part of the health insurance, they are required to pay a portion of the healthcare expenses in order to prevent overutilization of the services. The purpose is to keep insurance premiums low.
There are various types of cost sharing techniques including deductibles, copays, and coinsurance which we shall learn about in the upcoming sections. Premiums for plans with lower cost-sharing tend to be higher, and premiums for plans with higher cost-sharing tend to be lower. Health insurance premiums they pay are not considered cost sharing.
The cost-sharing system reduces premiums because it helps the health insurance companies save money in two ways. The insurance company pays less because you share the cost. In addition, having to pay a part of the bill increases your likelihood of seeking medical care only when it is really necessary.
There are specific reforms that call for the transition to a system that does not require patients to pay for healthcare at the time of service. As of now, however, cost-sharing is a standard feature of nearly all American health insurance plans.
Types of Cost sharing
Let's learn about the types of cost sharing, which are:
Deductibles
A deductible is the amount of money that you must pay for certain services before your health insurance begins to pay for them. It is common for health plans to have a deductible that applies once per calendar year, although the deductible may be different depending on whether the plan covers prescriptions or medical expenses.
Almost all health plans have deductibles, but the amount can vary significantly. Deductibles for some plans can be as low as $250 or $500, while deductibles for others can be well over $5,000. In contrast to coinsurance, the deductible will be a pre-determined amount, instead of a percentage of the bill.
You can expect to see your health plan pick up at least part of your continuing medical expenses as soon as you meet your deductible. The only exception is if your health plan has copays, you'll have to keep paying them until you reach your annual maximum out-of-pocket.
Original Medicare deductibles apply per benefit period, not per year, and therefore, you may have to pay more than one deductible per year. However, we must note that you would not have to pay the deductible twice if you were hospitalized before the end of the year and continued to be hospitalized by the beginning of the next year.
Copayments
A copayment or a copay is a set amount that you must pay when you receive certain medical services. Although they are similar to deductibles, the amounts are much smaller than deductibles.  
Example of Copayments
For an easy understanding, let's assume a health plan with a $1500 deductible but you need $40 for a doctor's visit. So, in this case, you will need to pay only $40 for the visit. The rest of your bill shall be taken care of by the health plan irrespective of whether or not you have met your deductibles for the year.
Depending on the plan, copays on prescription drugs may only be allowed once the prescription drug deductible has been met. A plan like that might cover your first $500 of prescription costs, and then determine your copay amount for each prescription.
There are different types of services covered by copays and deductibles, and copays don't count toward the deductible. The amount paid for copays, however, does count towards the out-of-pocket maximum of all ACA-compliant plans, as do deductibles.
Coinsurance
Copays represent the amount which is a percentage of the overall costs. There is no dollar amount associated with coinsurance, as there is with deductibles and copays. After you meet your deductible, you will be responsible for coinsurance until your plan's out-of-pocket limit is reached. An important point here is that the services that are covered with a copay generally are not subject to coinsurance.
Example of Coinsurance
Let's say your health plan has a $2,000 deductible and an 80/20 coinsurance ratio, and a $6,000 maximum out-of-pocket limit. Consider the case where:
you need to undergo minor outpatient surgery.
Minor surgery cost = $4,000 after applying your insurer's negotiated rate.
Also, note this is your first medical expense for the year which implies that you have not met your deductible yet.
So, now:
You pay the first $2,000 which is your deductible.
You also pay 20% of the remaining $4,000 = $800
Your total out-of-pocket for the surgery = $2,800
Remaining 80% portion of the bill which your insurance pays = $3,200
Let's say later in the year, owing to an emergency or an accident, and you incur the expense of $200,000.
Accident expenses = $200,000
Since your deductible has been met, you will go directly to coinsurance.
So, now you pay 20% of the bill, but only until you've paid $2,800.
The reason is that your health plan caps out-of-pocket expenses at $6,000, and you already paid $3,200 for the previous surgery in the same year.
So the first $13,000 of the bills for your accident recovery will be split 80/20 between your insurance company and you (20% of $13,000 is $2,600). When that happens, your insurance policy will start paying 100% of your in-network expenses for the rest of the year, but you must follow your health plan's restrictions.
How does Cost sharing work?
The meaning of cost sharing, as the name suggests, is that you share a part of the medical expenses, and your insurance provider pays another part. As we have seen in the previous section about the types of cost sharing, when you purchase a health service that your plan covers, you can share the expense or the cost by paying through a copayment, a deductible, or a coinsurance.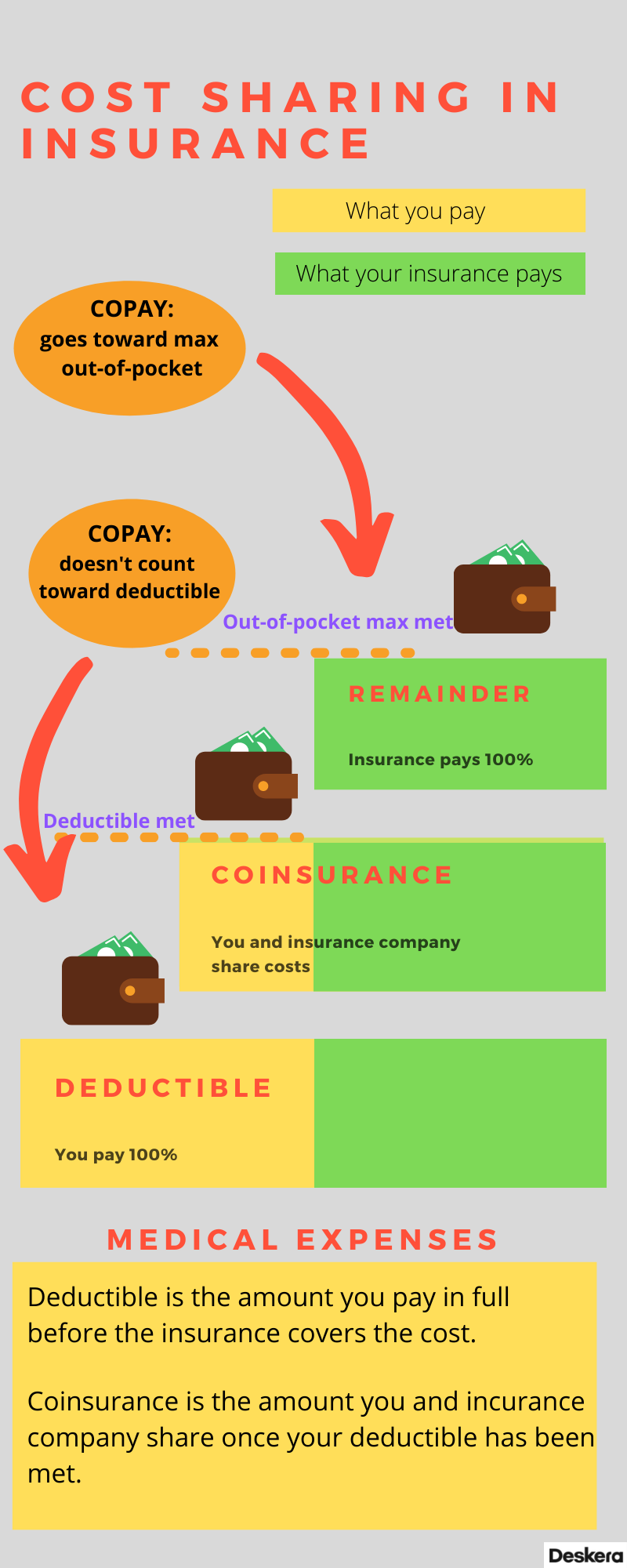 All these types of cost sharing are possible when you have enrolled in a plan. In the case where you are not enrolled under any health plan, you will have to bear the medical or healthcare service expenses on your own.
Difference between the types of cost sharing
The following table explains the difference between the three types of cost sharing techniques:
How does Copay work?
As we have already learned, the copay is the fixed amount you must pay when you receive a health service like a visit to the doctor's clinic.
The following image summarizes the distribution of the amount: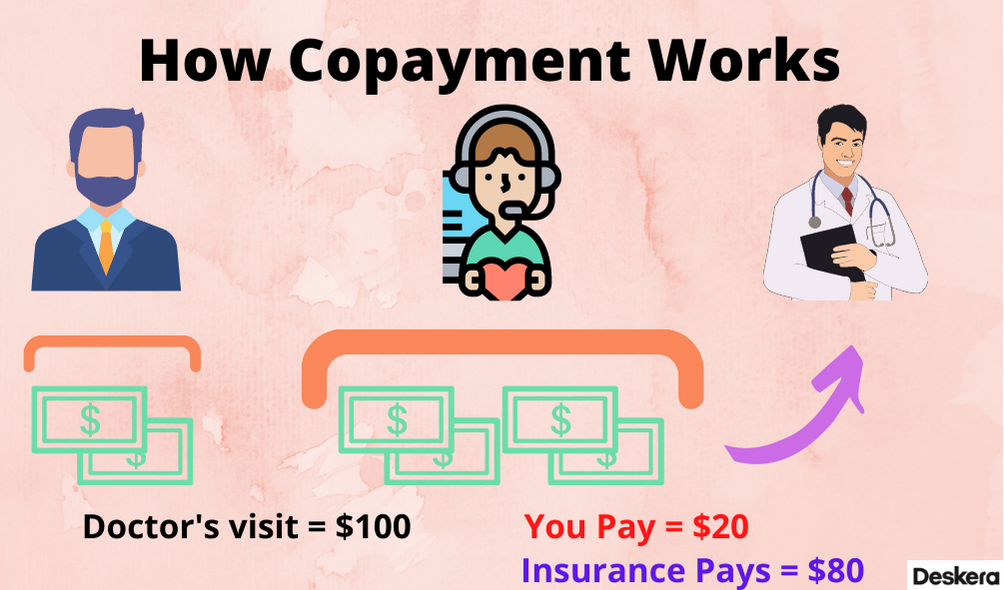 Copayment is a straightforward process.
If you have a copay and your doctor's visit costs $100, then you pay 20% which is $20 and your insurance pays 80%, which is $80.
How does Deductible work?
The deductible is the initial or the first part of the health care you receive before the insurance company pays for some of it.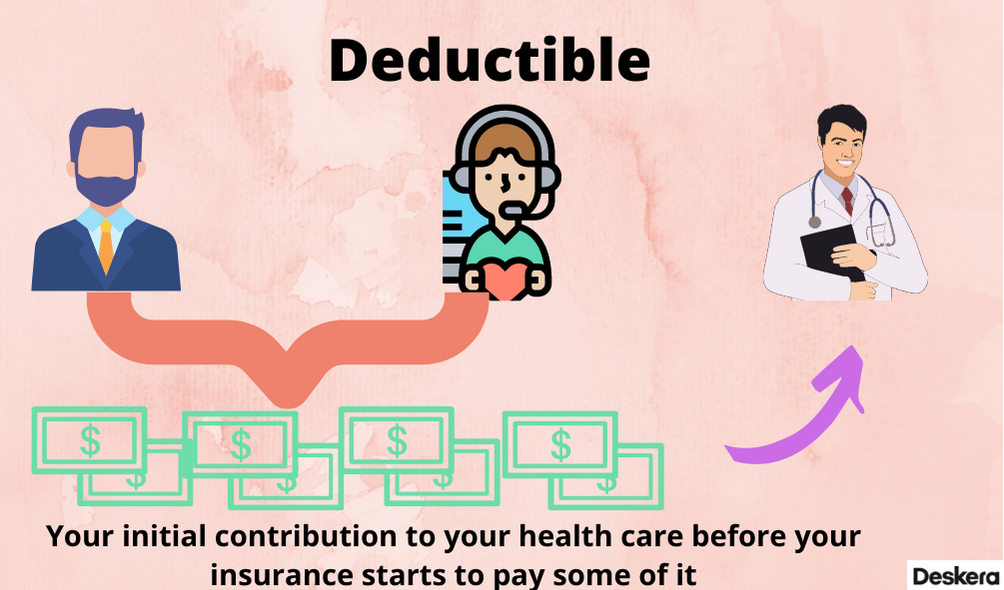 Understanding through an instance:
If you haven't met the deductible of say, $1,000 provided by your health plan, here's how the things pan out for you:
For your doctor's visit which costs $100,
You pay = $100
Insurance pays = $0
Now, the $100 you paid will go towards your deductible, and the final deductible you have now is $900. This implies each time you make a payment, you pay towards your deductible.
How does Coinsurance work?
After you reach your deductible, you will be responsible for your share of the health care costs called coinsurance. It is the second part of your health care payment before your insurance pays everything.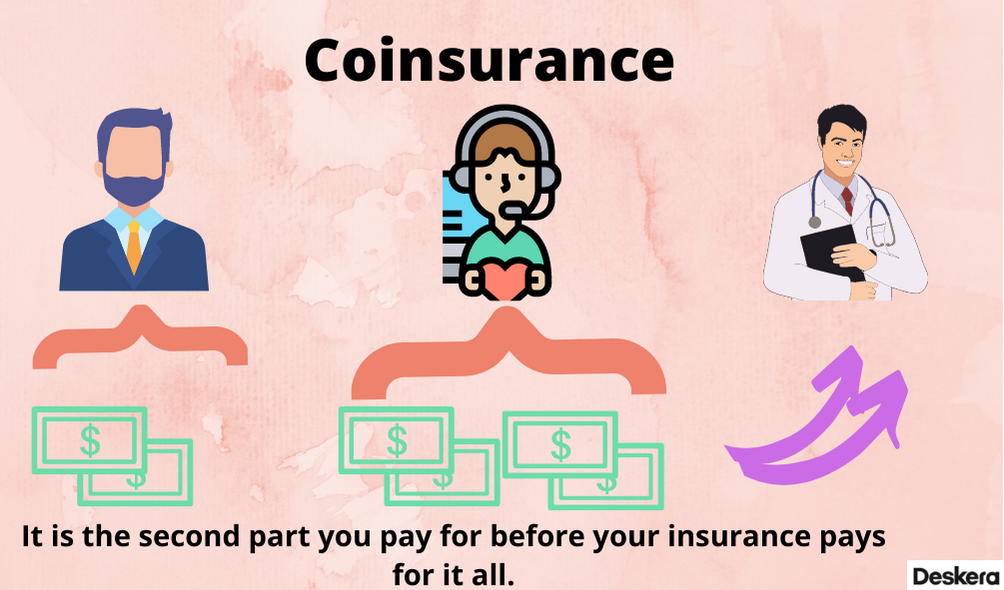 There is a $1,000 deductible on your health plan, which you have met. Your coinsurance is also $1,000. Coinsurance begins after you have met your deductible.
If $100 is the cost of your doctor's
visit, you pay 30%, which is $30, and the insurance pays 70% or $70. $30 goes towards your coinsurance. You will now have $970 remaining.
How do multiple types of cost-sharing work together?
For understanding how all the different types of cost sharing work together, let us consider an example.
Here are your health insurance plan's cost sharing arrangements:
Out-of-pocket maximum = $8,000
Primary care visits cost = $30
Deductible = $3,000
You also have 80-20 coinsurance for all other services, after deductible.

So, you visit the doctor for your hip-joint pain after your plan has started. Assuming you have no other expenses yet, you pay $30 under copay to the doctor.
The doctor's assessment reveals it is a serious condition, and you will have to undergo surgery. You spend a few days at the hospital recuperating after the surgery.

Your Medical expenses = $6,000.
Your insurance covered all the services you received. In addition to the $30 copay, you are also responsible for paying the following amounts:

The deductible = $3,000
Your additional coinsurance = $600 ([$6,000 – $3,000]*20%)
Your total share of the medical services are as follows:
$3,000  + $600 + $30 = $3,630

Due to the fact that you have not yet reached the out-of-pocket maximum, you are liable for $3,630. Your out-of-pocket maximum of $3,000 will be met by that amount, and your $3,000 deductible is satisfied. As a result, you are only responsible for paying coinsurance and copays for covered services up to your out-of-pocket maximum of $4,370 which comes from $8,000 - $3,630.
Conclusion
Through this article, we have attempted to understand how cost sharing works and what are the types involved. Cost sharing is an effective method to pull down the premiums and should be utilized judiciously.
How does Deskera Help You?
Deskera People allows you to conveniently manage leave, attendance, payroll, and other expenses. Generating pay slips for your employees is now easy as the platform also digitizes and automates HR processes.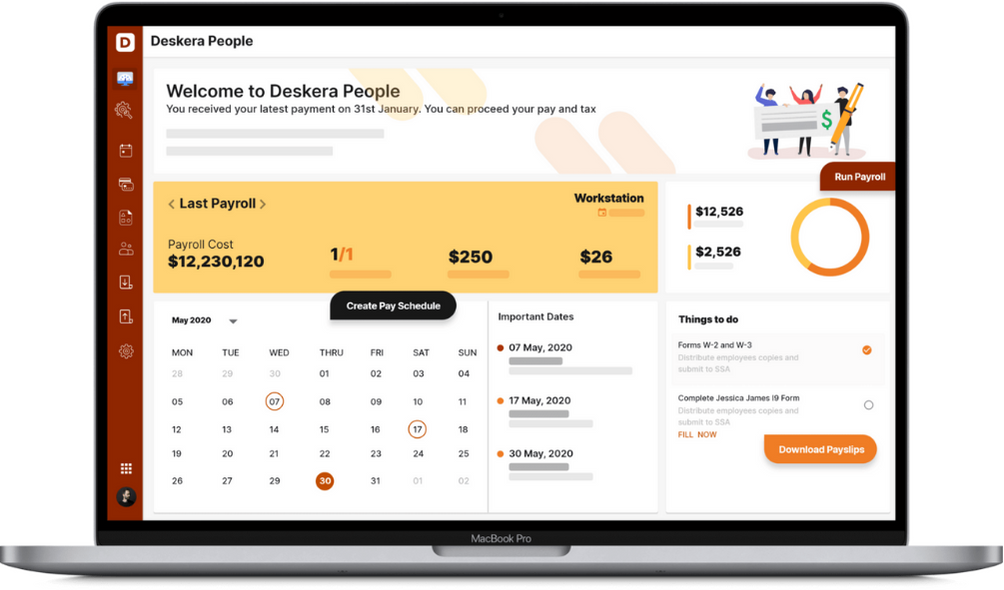 Try Deskera for Your Business Today
Grab Your Free Trial Now!
Key Takeaways
Key points from the article:
The term cost-sharing refers to the share of your medical costs that an individual and their health insurer share during the course of a year
As part of the health insurance, they are required to pay a portion of the healthcare expenses in order to prevent overutilization of the services. The purpose is to keep insurance premiums low
There are various types of cost sharing including deductibles, copays, and coinsurance
Premiums for plans with lower cost-sharing tend to be higher, and premiums for plans with higher cost-sharing tend to be lower
The cost-sharing system reduces premiums because it helps the health insurance companies save money in two ways: the individual shares the cost and having to pay a part of the bill increases your likelihood of seeking medical care only when it is really necessary
A deductible is an amount of money that you must pay for certain services before your health insurance begins to pay for them
It is common for health plans to have a deductible that applies once per calendar year, although the deductible may be different depending on whether the plan covers prescriptions or medical expenses
A copayment or a copay is a set amount that you must pay when you receive certain medical services. Although they are similar to deductibles, the amounts are much smaller than deductibles
Copays represent the amount which is a percentage of the overall costs. There is no dollar amount associated with coinsurance, as there is with deductibles and copays
The meaning of cost sharing, as the name suggests, you share a part of the medical expenses and your insurance provider pays another part
Related Articles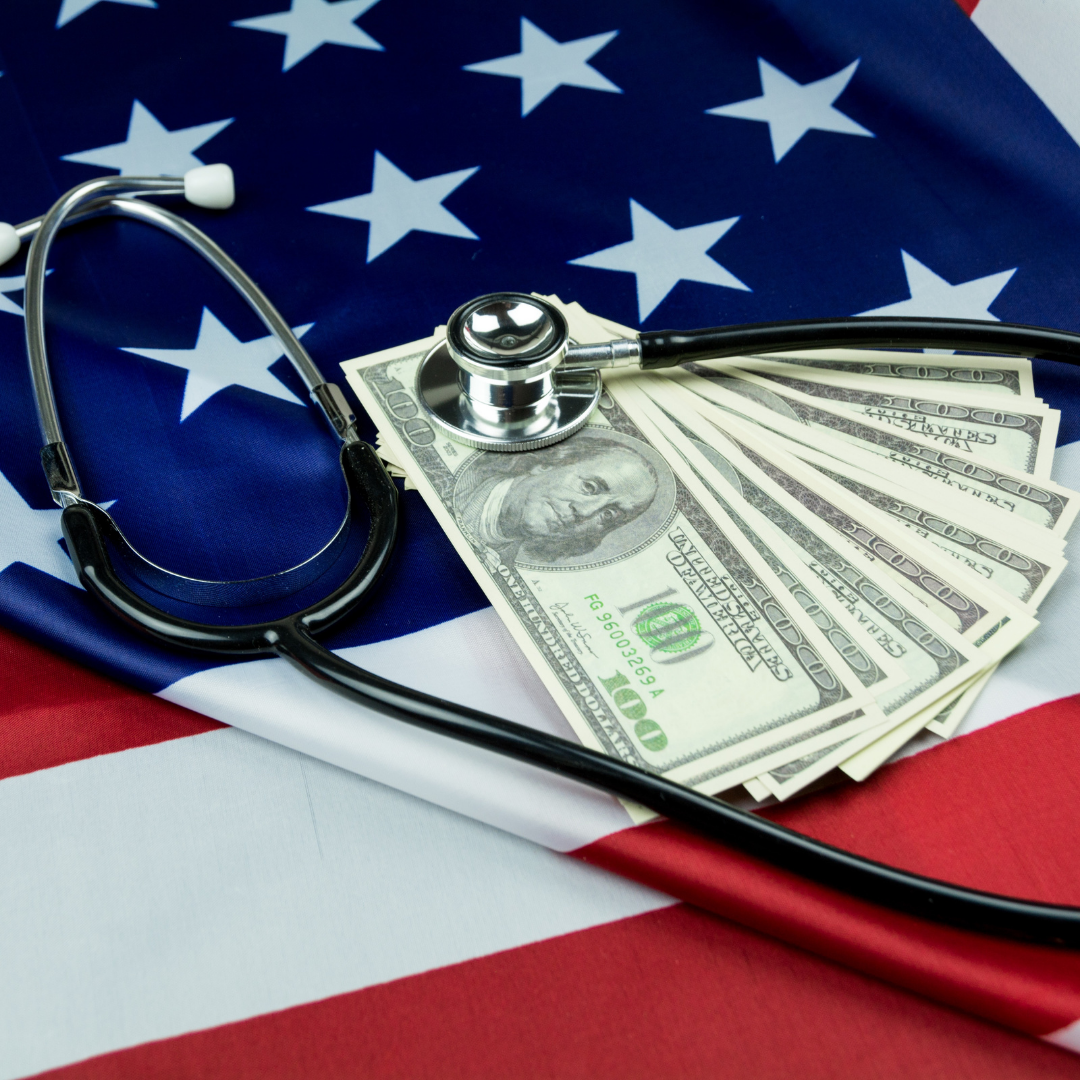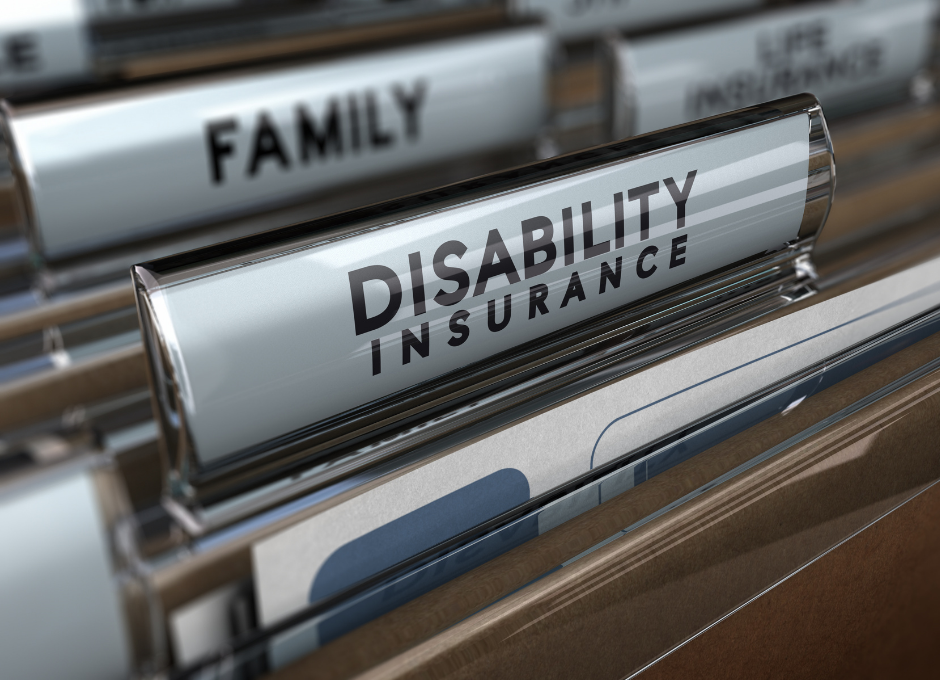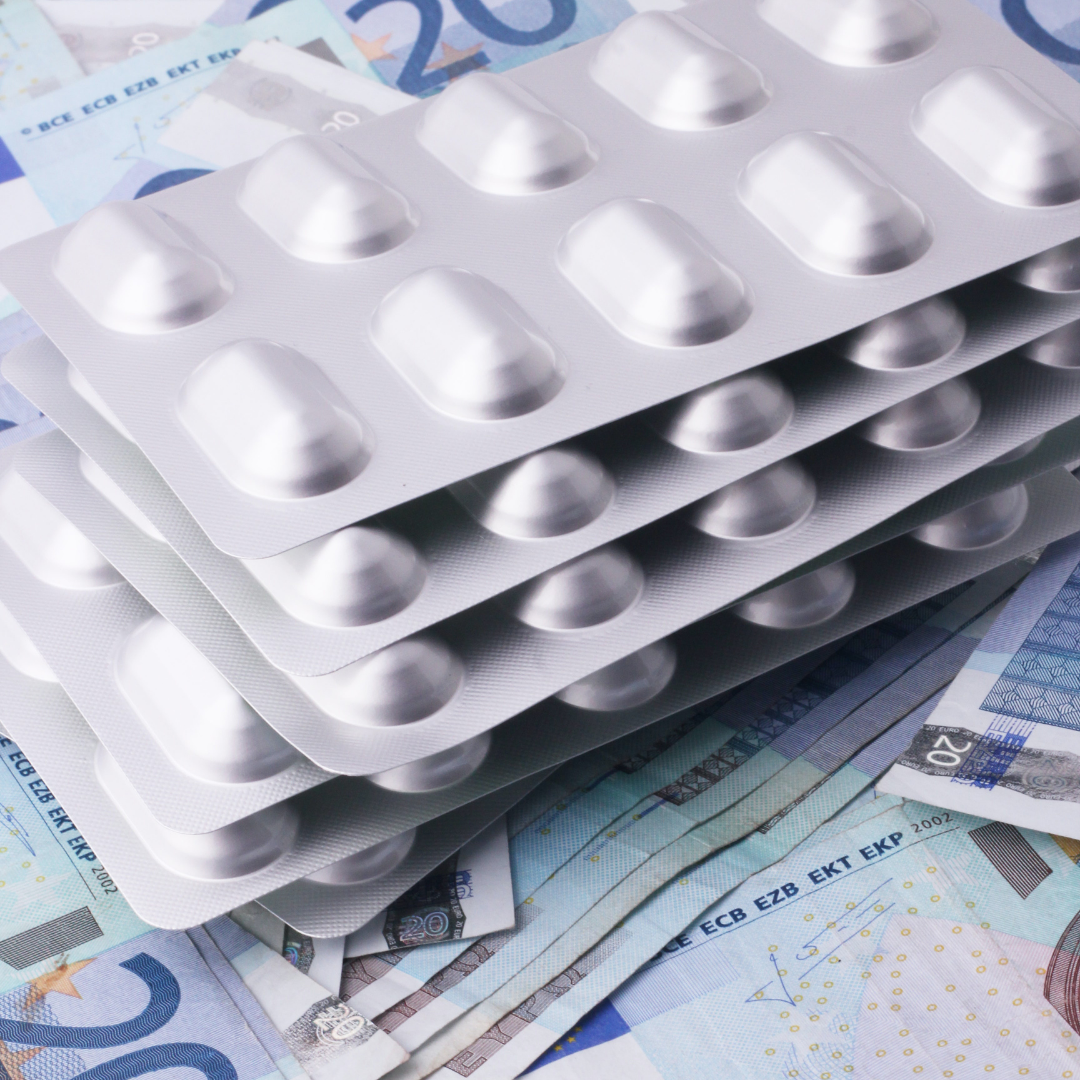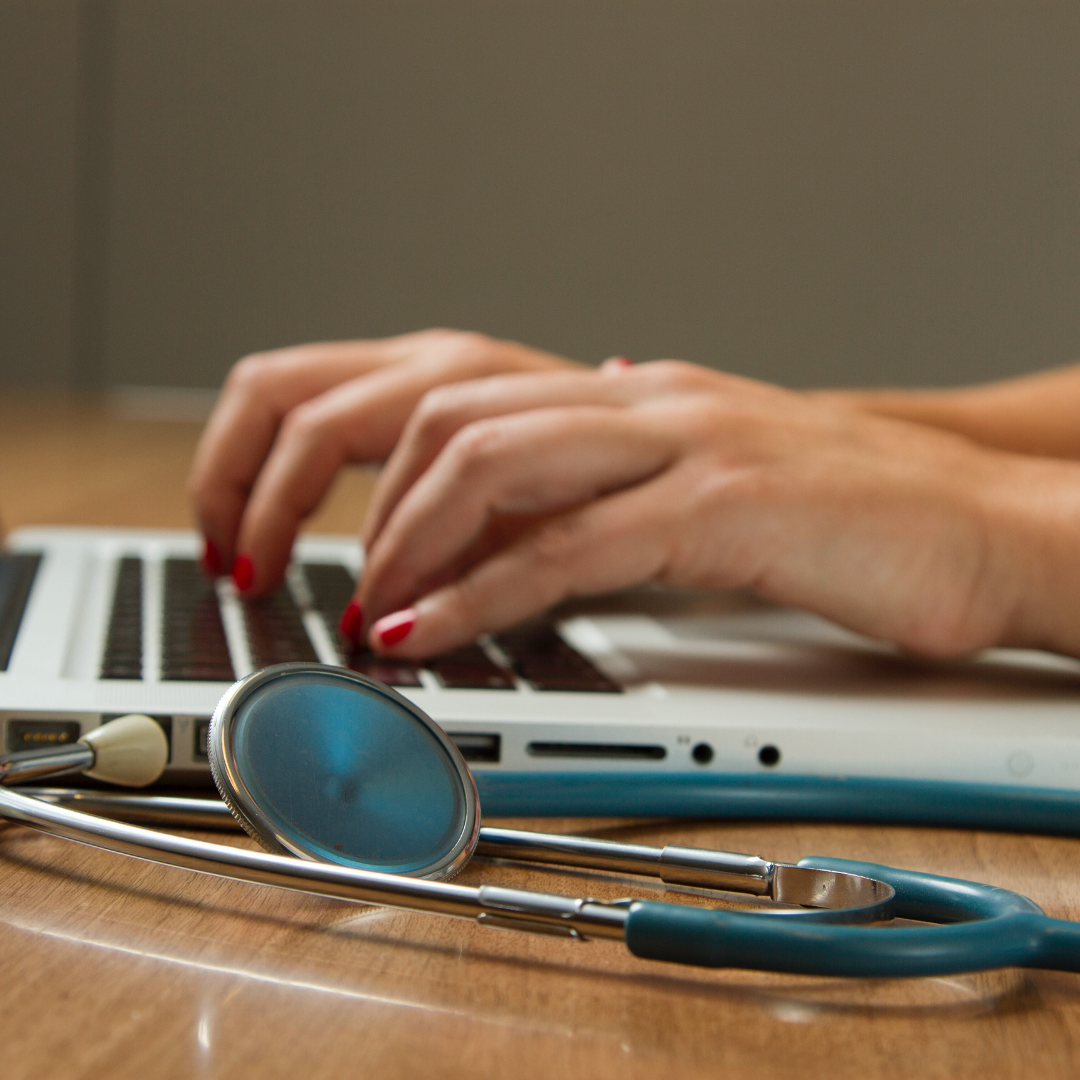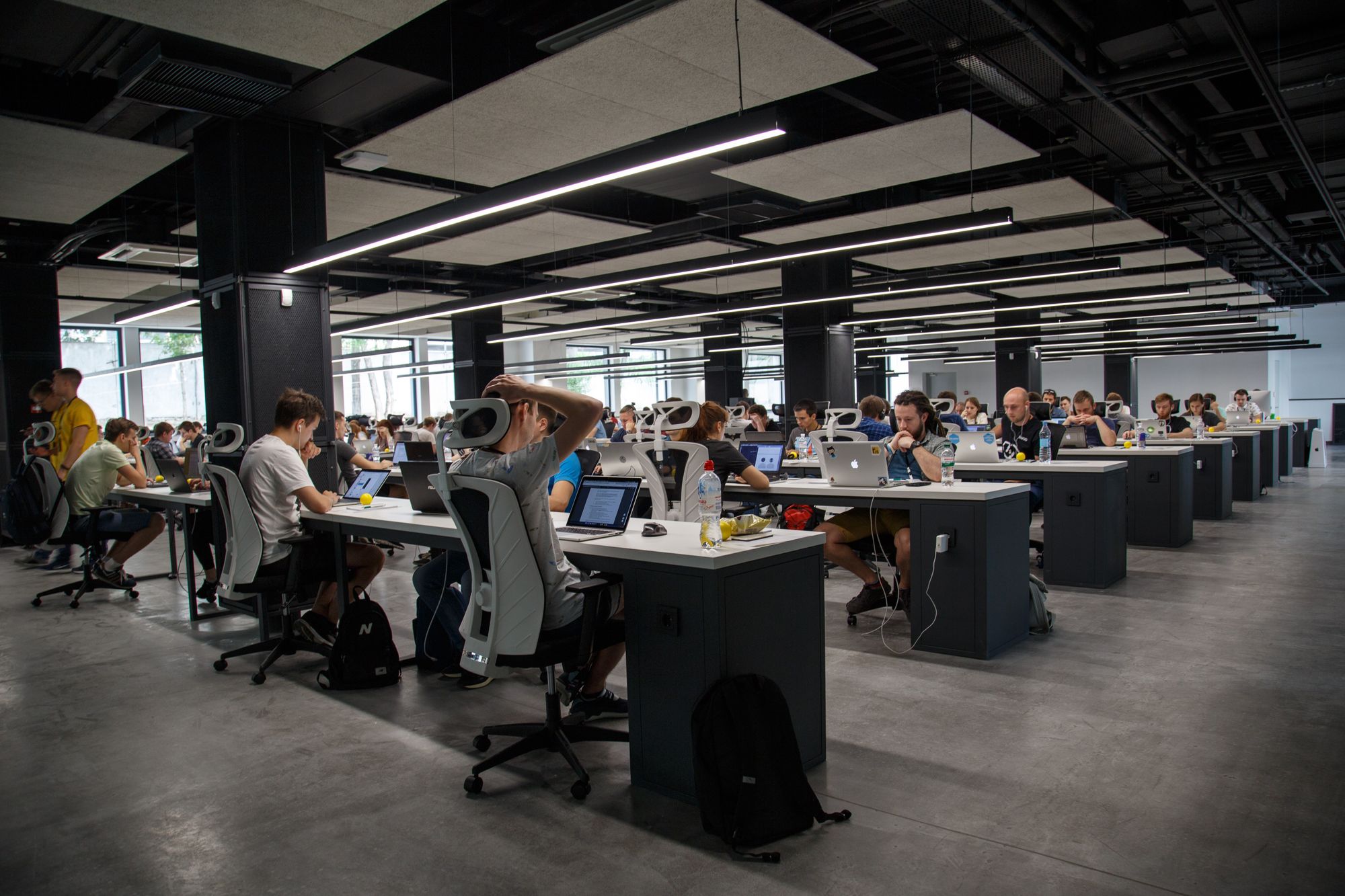 ---
---