In the last few years, those from the mid-income group have often found it increasingly difficult to access affordable medicine from medical facilities. The booming economy has provided a better standard of living to many, but there is insufficient affordable healthcare in the overall infrastructure.
Thus, it is crucial that you obtain a health insurance policy before seeking competent healthcare services. By securing a healthcare policy, you can safeguard yourself and your family from the financial hardship that may arise due to an unexpected medical emergency.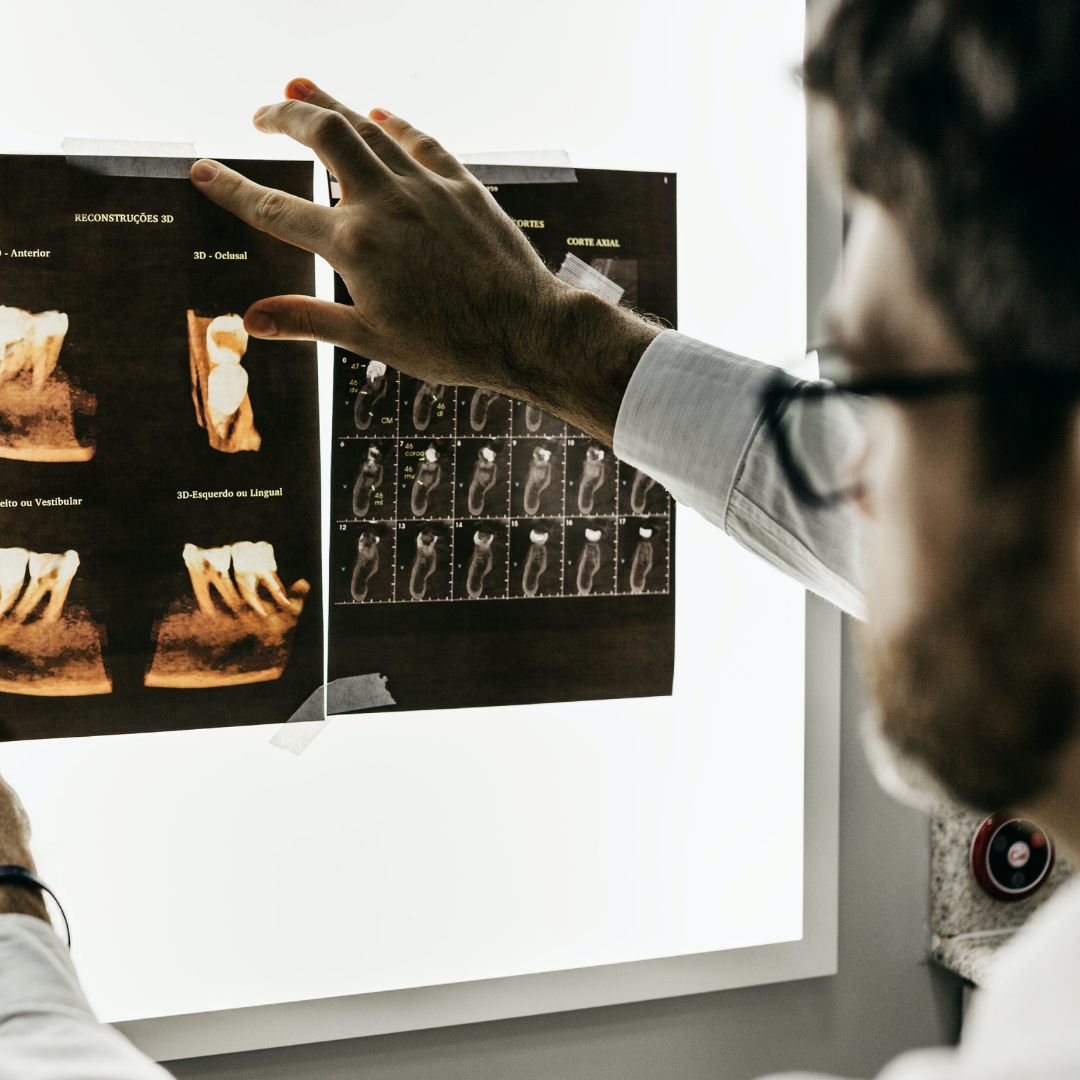 There is a whole range of diverse health insurance companies that provide a varying degree of facilities. Then there is cost sharing that most health insurance companies offer. As the name goes, cost sharing is about sharing the cost of the health care services that an individual chooses. Cost sharing is divided into three categories - Copayment, Deductibles, and Coinsurance.
This article focuses on understanding the concept of copayment and how it functions. The key points we shall be hovering over in this article are:
A Quick Look at Cost Sharing
What is a copay?
How do copays work?
Features of Copay Health Insurance Policy
What is the difference between a copay and a deductible?
What is the difference between a copay and a coinsurance amount?
Why do Insurance Companies have Copay Clauses?
Advantages and Disadvantages brought of the Copay Clause
Considerations before opting for Health Insurance with Copay Clause
FAQs
A Quick Look at Cost Sharing
The mechanism in which you share the cost of health care services with your insurance company is called cost sharing. An individual and their insurer share medical costs in the course of a year through cost-sharing.
Cost sharing is implemented to prevent overuse of the healthcare services, health insurance plans require them to pay a portion of the medical expenses. However, the process is quite intricate and needs you to read the fine print carefully.
As a result of the cost-sharing system, health insurance companies are able to save money on two fronts, explained as follows:
The insurer pays less because you split the cost
Secondly, having to pay part of the bill further decreases your likelihood of seeking medical care unless it is indispensable
Cost sharing is of three types:
Copayments
Deductible
Coinsurance
We will be focusing on learning about how the copays or the copayments work in the next section.
What is a Copay?
An insured pays a fixed amount out of pocket for covered services referred to as a copay. Services such as doctor visits and prescription drugs are often subject to copayments from insurance providers. Many health insurance plans typically include copayments.
It is usually paid at the time of service, and it is usually a fixed dollar amount as opposed to a percentage. However, not every health care service you receive will ask for a copay.
How do Copays work?
We know now that a copay is an out-of-pocket payment made by an insured for covered services. The amount for copay varies from one company to the other. It is usually restricted to $25 for every visit to the doctor and $10 for every prescription.
Copayments are not required for all medical visits. It is vital that you learn about the copay amount before signing up for a plan. This is especially significant in the case where you are seeking out-of-network medical services. It is because the cost of out-of-network medical care could be higher than that of in-network medical providers. Patients can expect to pay much more in deductibles than in copays.
Furthermore, cost-sharing and coinsurance are often considered the same, but we must know that they are distinct terms. Coinsurance is a percentage of the bill, whereas a copay is a fixed amount.
Copayments can result in the following two situations:
By choosing a higher copay, you may be able to reduce your total premium payment, but during a claim, you'll have to pay more.
You may choose a lower copay to reduce the amount that you have to pay during a claim, however, you will also have to pay a higher premium against your insurance policy.
Features of Copay Health Insurance Policy
You will need to know about the features of copay in order to fully understand it. Here are some of its features:
A large percentage of your claim will be covered by your insurer, while you will be responsible for a smaller portion
The medical services you shall get are predetermined and so is the amount of copay
The cost of your health insurance policy will be higher if you choose a lower copayment amount
What is the difference between a copay and a deductible?
An annual deductible means you have to pay a fixed dollar amount out-of-pocket before your health plan covers your medical expenses. Let's go through the example for a better understanding.
Example: If you have a deductible amount of $2000 for the particular year, then all your medical expenses will have to be covered by you until you reach the deductible limit of $2000.
Say,
Your Medical expense #1 = $500
Your Medical expenses #2 = $400
Your Medical expense #3 = $1100 (At this point, deductible is met)
Your Medical expense #4 = $500

From the above conditions, you will be paying for the first 3 expenses from your pocket as you have not met your deductible limit yet. However, from the 4th expense onwards, your insurance takes over and will be paying for your expenses.
What is the difference between a copay and a coinsurance amount?
Coinsurance refers to the portion of covered services you bear after meeting your deductible. Let us get more clarity on this with this example.
Example: The plan you chose makes it mandatory for you to pay 20% of the cost of specialist visits, for example. For instance, if an eye-specialist charges your insurance company $100, your coinsurance would be 20% which is $20. So, here you will have to pay $20. It is usually your responsibility to cover coinsurance only after your deductible has been met, which is not the case with copays.
By contrast, copays are a fixed price you pay regardless of whether or not you are covered for a specific service or prescription.
Why do Insurance Companies have Copay Clauses?
Copay clauses are imposed on policyholders for several reasons, but the main one is that they can help insurance companies save some money on claims.
We have enlisted the other reasons here:
To prevent misuse of policies
There's a primary reason why insurance companies charge a copay on their policies: it prevents policyholders from making unnecessary claims.
Reduces the risk for insurers
Under copayment clauses, insurers are not responsible for paying 100% of a claim.
Making you weigh your options before opting for an insurance policy
Despite the rise in medical costs, people often seek treatment at high-priced hospitals, resulting in additional costs.
For example, assume you have a copay clause that makes you pay 10% of the treatment costs on a bill of $50. So, you would pay $5. However, if you go to a medical center with an expensive service, your bill could reach $1000, out of which you would have to pay $100.
As a result, a copay option might encourage policyholders to avoid expensive hospitals unnecessarily.
Encourages honest use of insurance plan
Since copay requires you to pay a percentage of the treatment cost out of your pocket, it encourages you to use your insurance honestly. Doing so fosters policyholders to use their policies wisely and judiciously.
Advantages and Disadvantages of the Copay Clause
To make the most of your insurance policy, you need to be familiar with different insurance terminology. After reading about copayments, and their features, let's analyze how important it is and the advantages associated with them.
Advantages
In this arrangement, the risks are split between the insurer and the insured
There is, however, a minimum outlay that has to be paid by the insured. This relieves the burden of paying significant premiums
Furthermore, it discourages policyholders from using luxury facilities and hospitals unnecessarily and solely for the purpose of making a claim under health insurance
The co-payment clause allows seniors who have pre-existing conditions to receive adequate health insurance at a lower price
Health insurance policies are also less likely to be misused
Disadvantages
Copays can present the following disadvantages:
There could be times when policyholders who receive high copayment amounts from their insurance policies may be unable to obtain proper healthcare during times of need. This would have the effect of making the procedure ineffective. An insured person can't get adequate healthcare without paying for a portion and that puts them at a disadvantage
A higher copay may result in a lower premium, but you may end up paying more towards the costs of treatment than you save on premiums
Considerations before opting for Health Insurance with Copay Clause
A copay often comes across as a very economically viable option. Yet, it is crucial to determine the extent of your coverage needs before choosing a health insurance plan with a co-payment clause. A copay plan is also beneficial only if you are able to afford your share of hospitalization bills.
An important point here is to also consider your health requirements in case you are availing out of network service. If you have conditions that require you to make frequent visits to the hospital, know the copays they charge beforehand. This will help avoid situations where you are required to pay a hefty out-of-pocket amount.
Despite the fact that copayment plans might seem like a brilliant idea, they do little to reduce your financial obligations in case of a medical emergency.
Therefore, make sure you evaluate all your health insurance options before opting for them. Analyze if having a copay will actually prove to be fruitful (based on your health requirements).
FAQs
Let us take a tour of the most frequently asked questions in context to copayment in insurance. Here they are:
Q: How Do Copays Affect Insurance Premiums?
A: Payment for an insurance policy is called a premium. The copays for plans with high premiums are generally low, while the copays for plans with lower premiums are usually higher.
Q: What is the relation between copays and deductibles?
A: When a claim is made, an insured party pays an amount known as deductible before the insurer pays the share.
Example: If you have a plan that has a deductible of $4,000, this means you take charge of all your medical expenses until the deductible is met, i.e. $4000 is completed. So, at this point, your insurance company will pay for the costs minus your copay or coinsurance.
Q: Copays and coinsurance: What's the Relationship?
A: Many health insurance policies include coinsurance as an out-of-pocket expense. Coinsurance is based on a percentage of a doctor's total visit cost, rather than a fixed fee. Copays and coinsurance may be collected at the same medical appointment in some cases.
Let's see a simple example: For a small dental procedure, every dental appointment requires a $20 copayment, and such dental processes require a 20% coinsurance fee. So, if the dentist's appointments cost you $100, so your $20 copay and $20 coinsurance add up to $40.
Q: Are the policies with Copay clauses cheaper?
A: In most cases, policies with copay clauses are cheaper because the insurer and the policyholder share in the liability of settling claims.
How does Deskera Help You?
Deskera People allows you to conveniently manage leave, attendance, payroll, and other expenses. Generating pay slips for your employees is now easy as the platform also digitizes and automates HR processes.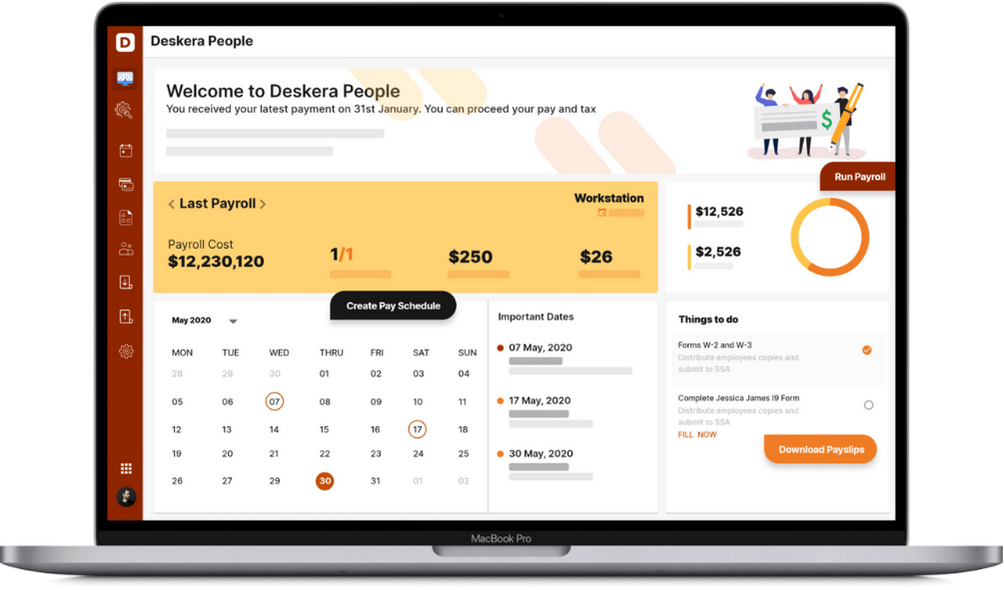 Try Deskera for Your Business Today!
Get your Free Trial Now!
Key Takeaways
Let's collect the key points discussed in the article:
By securing a healthcare policy, you can safeguard yourself from the financial hardship that may arise due to an unexpected medical emergency
There is a whole range of diverse health insurance companies that provide a varying range of facilities including cost sharing
Cost sharing is divided into three categories - Copayment, Deductibles, and Coinsurance
The mechanism in which you share the cost of health care services with your insurance company is called cost sharing
As a result of the cost-sharing system, health insurance companies are able to save money on two fronts; as the insurer pays less because you split the cost, and having to pay part of the bill further decreases your likelihood of seeking medical care unless it is truly necessary
An insured pays a fixed amount out of pocket for covered services referred to as a copay. Services such as doctor visits and prescription drugs are often subject to copayments from insurance providers
Although the amount for copay varies from one company to the other, it is usually restricted to $25 for every visit to the doctor or $10 for every prescription
The cost of out-of-network medical care could be higher than that of in-network medical providers
By choosing a higher copay, you may be able to reduce your total premium payment, but during a claim, you'll have to pay more
You may choose a lower copay to reduce the amount that you have to pay during a claim, however, you will also have to pay a higher premium against your insurance policy
The medical services you shall get are predetermined and so is the amount of copay
Having an annual deductible means you have to pay a fixed dollar amount out-of-pocket before your health plan covers your medical expenses
Coinsurance refers to the portion of covered services that you bear after meeting your deductible
Copay clauses are imposed on policyholders for a number of reasons, but the main one is that they can help insurance companies save some money on claims
Also, clauses in a plan are included to prevent misuse of policies, reduce the risks for the insurers, encourage judicious use of the plan
The co-payment clause allows seniors who have pre-existing conditions to receive adequate health insurance at a lower price
If you have conditions that require you to make frequent visits to the hospital, know the copays they charge beforehand. This will help avoid situations where you are required to pay a hefty out of pocket amount
Related Articles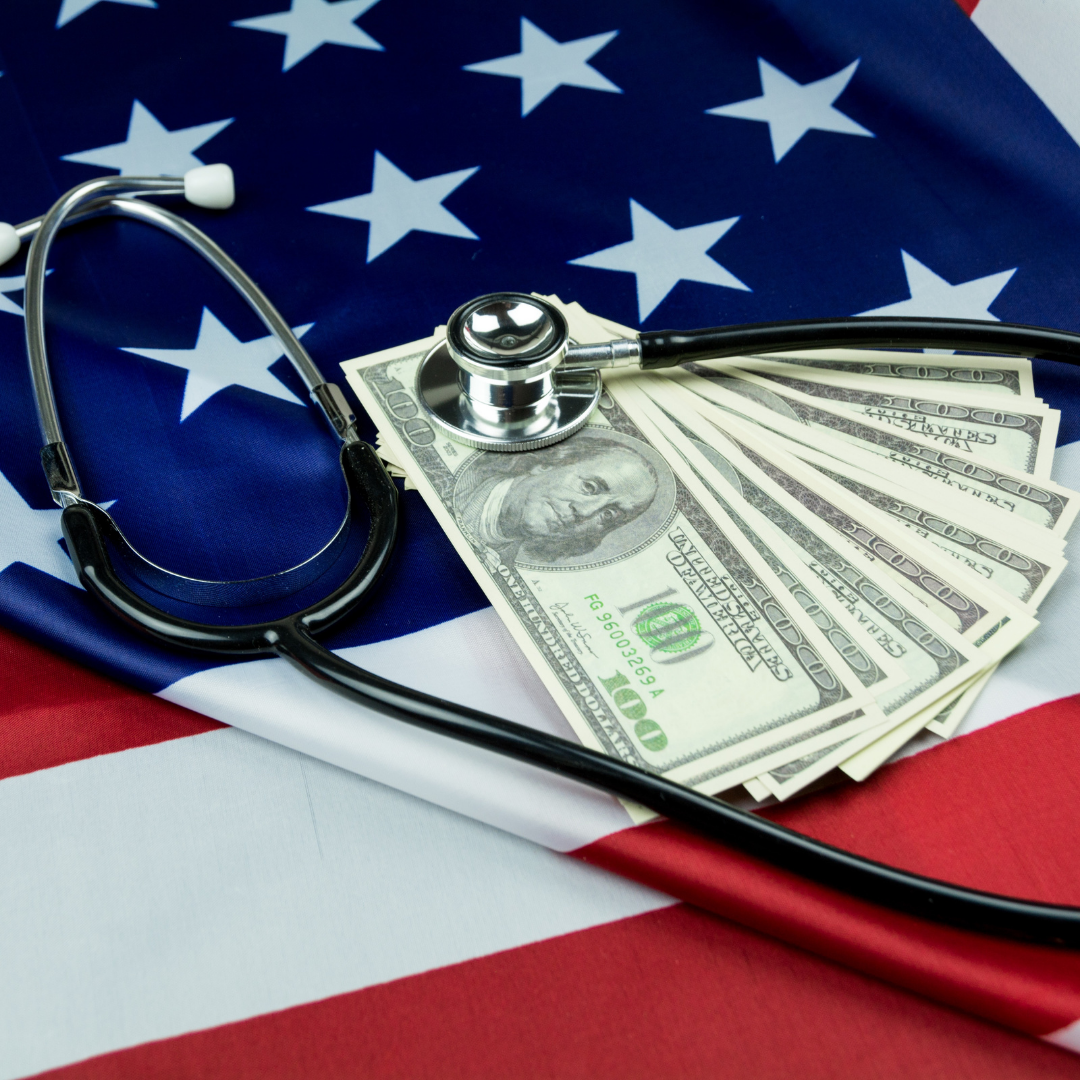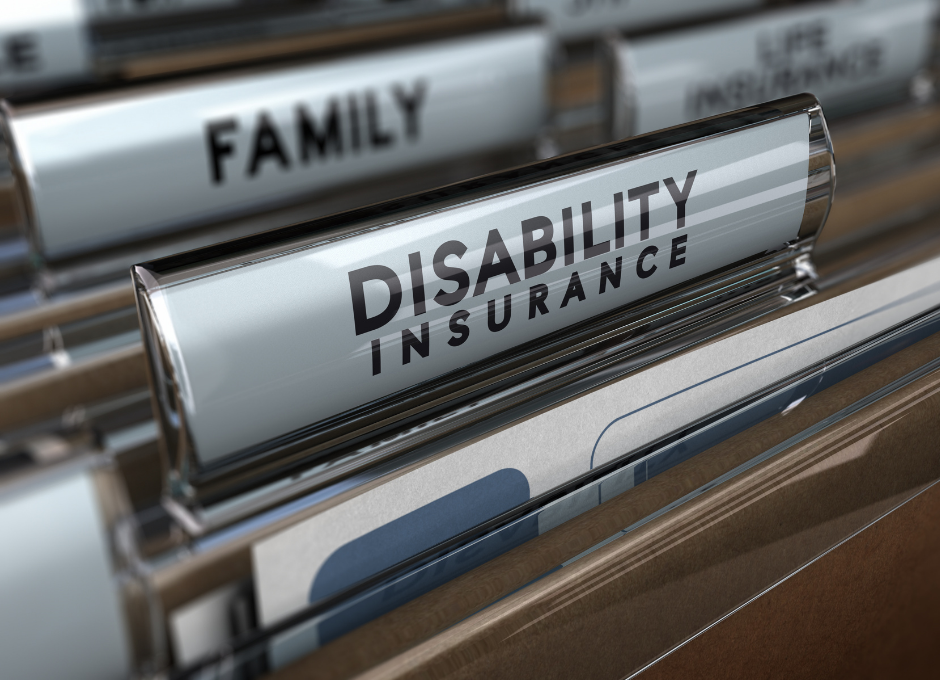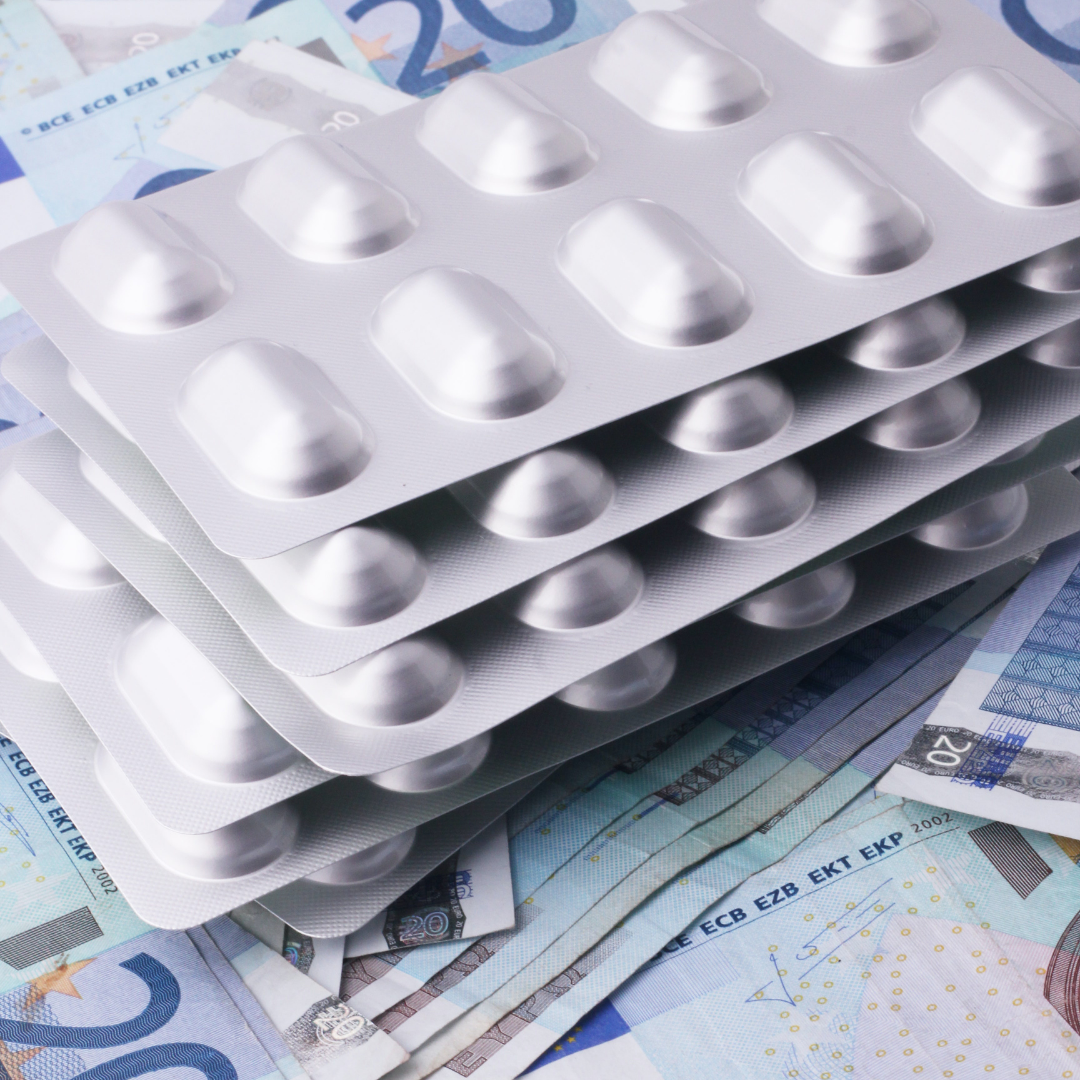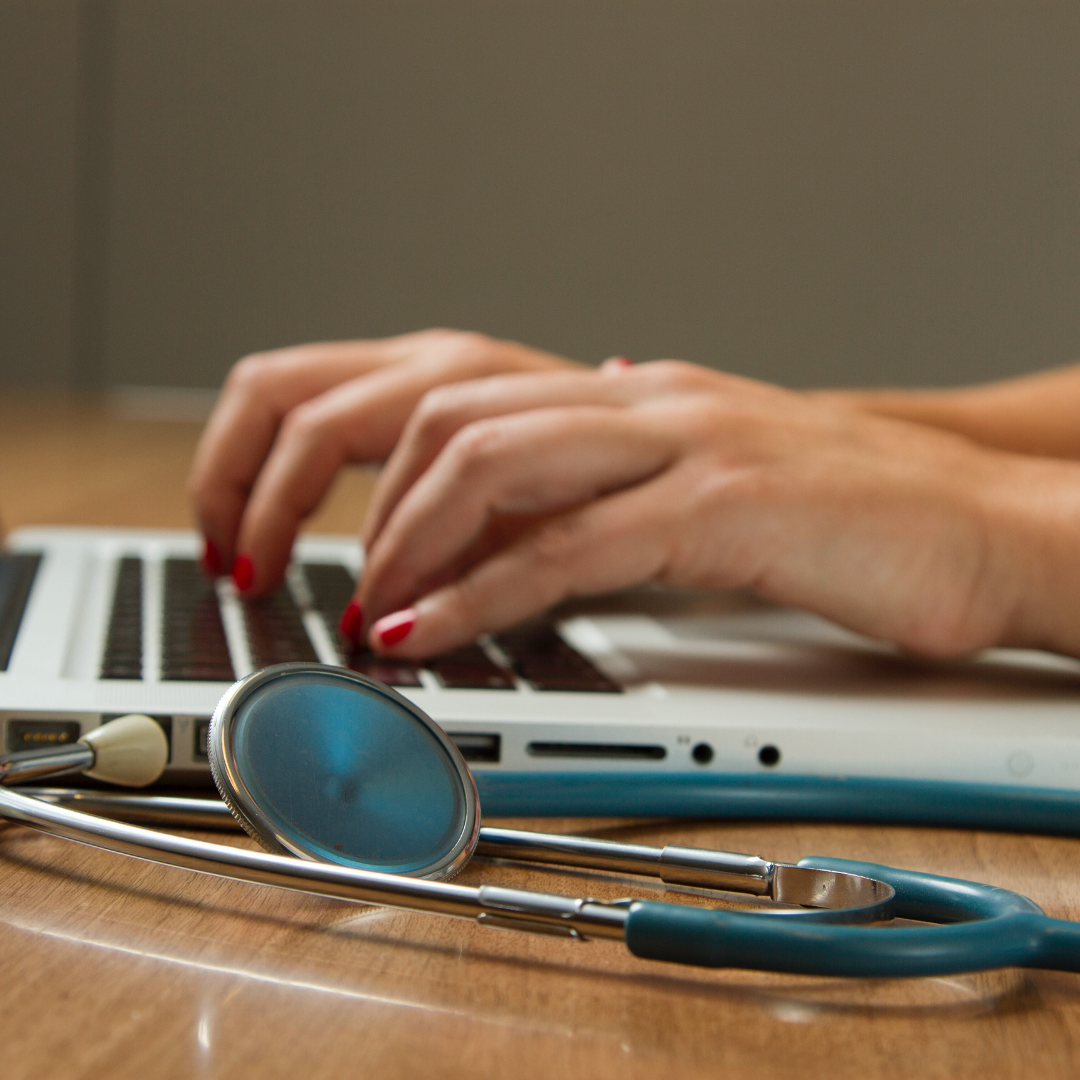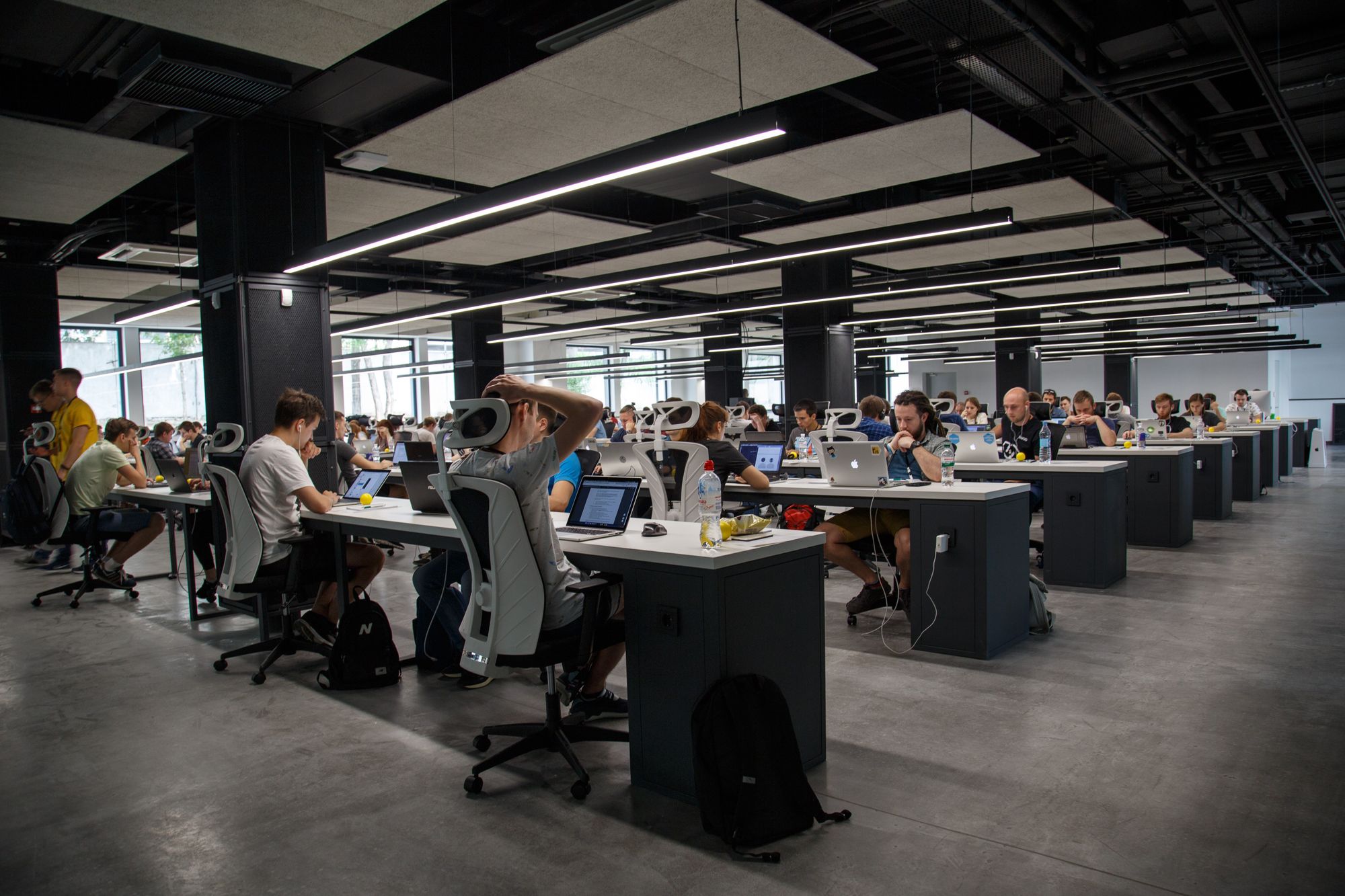 ---
---