Are you planning to open a new business? Do you know how to hire the right business advisor?
Opening a startup could be a great idea but it takes a lot of effort to put it into implementation. Getting guidance from the right professionals can play a big role in shaping your organization. This is where business consultants or a business advisor comes into the picture.
When an entrepreneur decides to bring his product to the market, he has to ensure various other strategies are properly handled at the organization. This includes business planning, employee management, financial projections and even customer acquisitions. A small business owner can be in complete chaos if there is no proper guidance which is necessary for a strong foundation.
Running a business is not a cakewalk. When you have just started a company, it involves a lot of struggles. At this time, when an industrialist receives help from a professional business advisor, it is highly appreciated. Let us understand these professionals in some more detail.
We would be covering the following points in this blog -
What is a business advisor?
A small business owner who has just entered the market must have a sound understanding of this question - what is a business advisor. It can turn beneficial in establishing his organization and getting him the necessary tips required to run the business. According to available information, a business advisor is a wise strategist who works for the entrepreneur's company and helps him in multiple departments - business planning, marketing, finances and even business development. He is an expert professional who knows all the streams that are related to business.
It would be very right to say that a business advisor helps entrepreneurs to make their business successful by providing necessary inputs regarding effective strategies and business solutions. He has a sound knowledge of the ongoing market trends with his research and uses customer reviews to develop useful and highly effective business strategies. Furthermore, these strategies can play a great role in achieving organisational goals. He assists the companies by stimulating their long-term growth.
What does a business advisor do?
A business advisor can be thought of as an extension of the business owner who has in-depth knowledge about the tactics required to run an organization. The duties of this professional are as follows -
Imparting education to the office staff and company clients about sales and marketing, company goals. He also educates the professionals with IT knowledge and even assists the business owner to improve relationships with the clients.
He explains how to research and analyse the financial records of the organization which can prove essential while developing business plans.
A business advisor aids the entrepreneur in the preparation of company budgets for the smooth functioning of the organization.
He analyzes the marketing performance of your organization and can even suggest ways to improve it.
He will professionally evaluate the current business strategies of your firm and even talk about tactics to improve them.
He can understand the work process of your business and even identify opportunities for business expansion in the future.
This professional is a pro at advising and guiding the employees of your organization. Also, he can have a meeting with your suppliers, vendors and contractors if the need arises.
He has a good knack for studying customer behavior and can suggest significant changes to your business policies that are related to the company's products and customer services.
He even arranges meetings with customers, clients and employees as required.
In meetings with the employees, a business advisor can discuss the company's performance and even suggest suitable strategies to improve sales
This professional assists in improving communication strategies for your business. He communicates with the collaborating agencies and even the investors to improve the business relationship
A business advisor performs tests on the product's quality and can even implement methods to improve the product design or quality according to the responses received in the customer reviews.
The importance of a Business Advisor
A business advisor is an important part of the organization - whether it is a startup, small business or multinational conglomerate. He is a fundamental resource for the company who ensures that it uses each available profitable opportunity for the business. These professionals have a broad knowledge of the diverse aspects of the business which can make an entrepreneur succeed in the industry. They not only assist to elevate the business reputation and status of a small business owner but also help to increase the financial and monetary gains which is essential for the future development of the organization.
With appropriate steps from them, the business advisor's marketing expertise can play a big role in attracting new customers while maintaining the old ones. This is important for your business to grow essentially and expand its reach in the industry. Also, their expertise in finance management ensures as well as guarantees long-term sustainability in the market which is necessary for the company's future.
What are the types of business advisors?
A business advisor can be classified into two types. These are -
Internal business advisors
External business advisors
An internal business advisor works with your organization for a longer period and is an integral part of your organization. These professionals are known to have a stable salary every month and are usually more preferable by the business owners. The reason why these advisors are preferred is they already know a lot about your company as they are involved in almost all the projects.
It means an internal business advisor already accumulated a lot of information about the organization and its work which is essential for making accurate and trustworthy judgments. Also, any department within your company can utilize the advice of this business consultant as needed and might not have to wait for a long time. This proves useful for the business owner and even the organization.
On the other hand, external business advisors are considered to be a good option for startups and even for small businesses as they are a cost-effective option. These professionals are usually employed temporarily by employers. They offer their business expertise for a fixed package which is for a limited number of days.
An external business advisor can be hired from external organisations that have numerous professionals in this role. These advisors are known to handle multiple clients at once which makes them one of the busiest professionals with a tight schedule as compared to an internal business advisor.
However, the plus point of hiring an external business consultant is these professionals have experience working for multiple businesses. It can turn out to be a boon for a small business owner as they already have vast knowledge from their previous experiences which can be a plus point for your company.
Apart from these, the other classification for these professionals for small businesses can be stated as -
Marketing advisors
Strategy advisors
Operations advisors
Management advisors
Tax advisors
Financial advisors
IT advisors
Legal advisors
Sales advisors
Recruitment advisors
PR advisors
Digital transformation advisors
What skills you should look for in a business advisor while hiring one?
If you are an entrepreneur or a small business owner wanting to owe the services of a business advisor for expanding your business, you must ensure the following skills in the professional you would want to hire -
Business strategies
These professionals must have good research abilities to collect information which is essential for meticulous planning to achieve the business goals and reach company milestones. With effective strategies, an organization can remain in the competition of its industry and even establish its prominent status in the market.
Consulting
A business advisor must have accurate consulting skills that will assist the entrepreneur to increase the impact of his project's implementation. Not only does this assists in having a good quality final product but their knowledge about the different business streams can be useful for the employees to have a bigger impact on the projects. These consulting professionals can give perfect advice for the budget preparation on the project and even do a thorough cost analysis for the sales as required.
Client relationships
These professionals are known to maintain good connections with existing clients and ensure contract renewals on time. It helps to establish better professional relations and even makes sure that the contracts last for a longer tenure. Furthermore, they even check the potential problems faced by the business owner in the past and can assist to resolve them.
Performance management
A business advisor uses performance management skills to assist an organization with skillful management of various departments in an organization. These departments include - the HR department, recruitment of employees and even expense management. With this, he imparts education on the company's performance to each employee and even explains to them what could be the employee's contributing factor for increasing it.
Research skills
A business advisor must have exceptional researching abilities as it helps him to collect useful information about the ongoing scenarios in the market and decide on what steps the business owner must take to improve the performance of his company's products. He can use the researched data for analysis and understand the needs of the end customers. It can also help the employees to develop a customer-centric approach while promoting their products.
Sales skills
These professionals make use of their sales skills to set timely and relevant objectives for the business. They make use of S.M.A.R.T (specific, measurable, attainable, relevant and timely) goals to achieve the sales target for increasing profit ratios for the business owner in the limited time frame.
Planning
These business advisors have meticulous planning skills that are necessary for correcting the organizational or departmental issues faced by your organization. He can give suggestions related to various issues such as sales, budget and even organizational issues. These professionals with their effective planning skills can schedule the project tasks and even set certain deadlines for its timely completion.
What services does a business advisor offer?
A business advisor is responsible for giving the following services -
Management - He is responsible for shaping the business management for maximizing the business outputs of your business
Accounting - These professionals are required to be in touch with the accounting department of your business to ensure that the company capital is spent adequately in areas where it is required. This gives proper focus and assists in further improvement of your organizational goal.
Law - A business advisor must also handle the legal department for your organization to ensure its smooth functioning. These professionals must have a thorough knowledge of the various sanctions and taxes issued by the government to avoid issues later. It ensures that your company adheres to the country's and even state's law. It protects the organization from future legal matters.
Human Resources - A business advisor can also help the HR department for recruiting talented employees which would prove to be an asset for your business. Also, he must ensure a safe workplace for the employees in the business and address their grievances when necessary.
Marketing - By focusing on the "customer first" perspective, these business consultants provide optimal methods for selling the business product after studying the customer behaviour for a particular region
Finance - These professionals offer intelligent advice about future investments that is helpful for your company's growth. It helps to minimize the debts in business which is essential for financial management and company growth.
How to hire the right Business Advisor?
It is clear from the above information given in this blog that a business advisor is a crucial asset for your organization. Hence, a business owner must have him in the company for better reach of his business. If you are a small business owner or an entrepreneur who is just stepping into the market, it is natural that you have very less knowledge of what points to check for while recruiting a business advisor. Here are a few key points that an industrialist must ensure while hiring a business advisor for his company -
Check for experience - Always check the experience of the business advisor you find suitable for your organization. He must have handled small businesses and should be aware of the challenges faced by a small businessman. These challenges could be related to company policies, recruiting, retaining employees, product marketing etc.
Scan his resume for the credentials - An employer must notice the credentials and valid certificates given by a business advisor on his CV. It tells about the educational qualifications of the professional. Checking the mentioned qualifications with original documents can give proper identification of the applicant.
Opt for a professional of your industry - A business owner would like to hire a business advisor who has carved his niche in the businessman's industry. He not only comes with contacts but also has fair information about how the industry operates in the rising era of competition
Connect with available organizations - There are multiple organisations in the U.S. that provide the service to do a post about a business advisor. The U.S. small business administration is one such platform where you can get a list of these professionals or an entrepreneur can also check the non-profit organization SCORE to hire a business advisor.
Post a job listing - A small businessman can always post a description as a job listing on popular websites such as LinkedIn, and Indeed where the probable candidates usually hunt for a new vacancy. The description should give complete information on what type of candidate you are looking for - mention the skillset, experience and job description in your post.
Use referrals - A businessman can always ask for help from his fellow professionals via referrals. He can ask his mentos, competitors and even employees to list a few probable candidates that they think are suitable for the position in the organization. When the entrepreneur decides to use this method, he should be very specific about the skills and what exactly he is looking for in a business advisor.
Conclusion
A small businessman or an employer of a big organization has to check on various aspects while hiring a business advisor for boosting the business. It is a crucial decision as this professional is responsible for mingling with employees of various departments in the organization and hence should possess a strong skill set. He must also have apt qualifications and experience for the post. At Deskera, you can get various types of blogs that will assist to grow your business.
How Deskera Can Assist You?
As a business, you must be diligent with the employee payroll system. Deskera People allows you to conveniently manage payroll, leave, attendance, and other expenses. Generating payslips for your employees is now easy as the platform also digitizes and automates HR processes.‌‌‌‌‌‌‌‌
Try Deskera for your Business
Sign up for your Free Trial Today!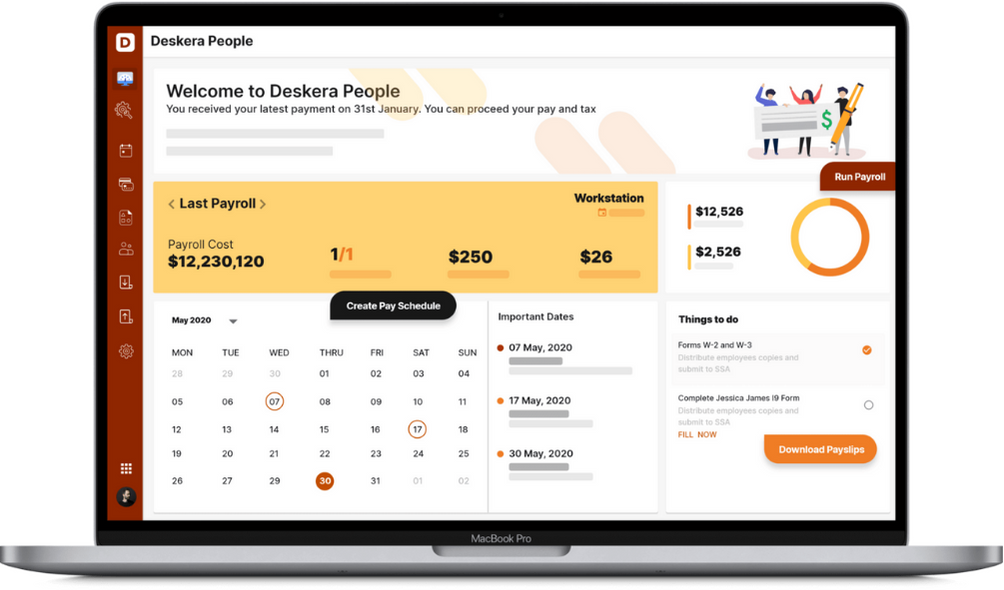 Key Takeaways
A business advisor is a professional who has a working knowledge of multiple departments in the organization and can assist professionals in all the teams - sales, HR, product marketing and even other employees.
He checks the issues in various departments and even the business plans. Also, he can inspect the ROI and suggest where to make the capital investments for the proper growth. Along with this, he provides education to the employees on various topics right from IT to business strategies and even pays attention to the company's budget. He can even connect with the clients and even end customers to understand their reviews for the products.
He is also responsible for improving business relations with the contractors, suppliers and other vendors for the progress of the business.
This applicant for this job is expected to have good research skills, good communication skills, performance management, ability to maintain good client relations, give consulting and advice on multiple issues,  sales skills and proper planning.
A company can have an internal business advisor or external business advisor as per the requirement. There are 12 more types of business advisors available professionally in the business. They are responsible for handling the marketing, legal, sales, management, HR and various other departments in the business.
This professional is known to provide multiple services that are related to management, accounting, law, human resources, marketing and finance.
A businessman should post about the vacancy for this position on professional sites such as LinkedIn. He should give a proper description of the qualities, education and experience he is seeking in probable candidates. He can also ask for referrals or even post advertisements on websites that offer these services.
Related Articles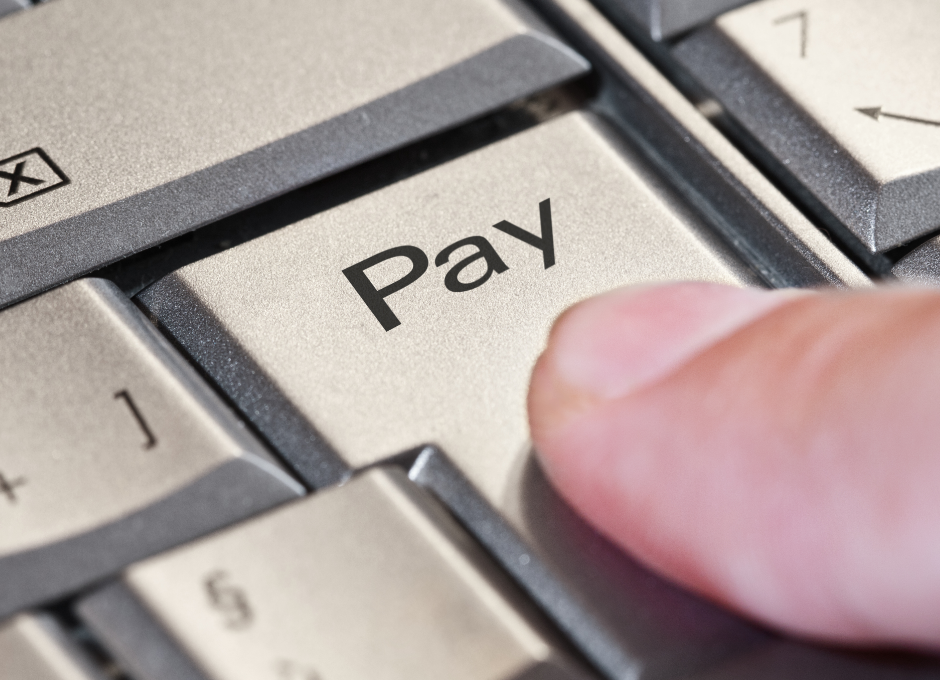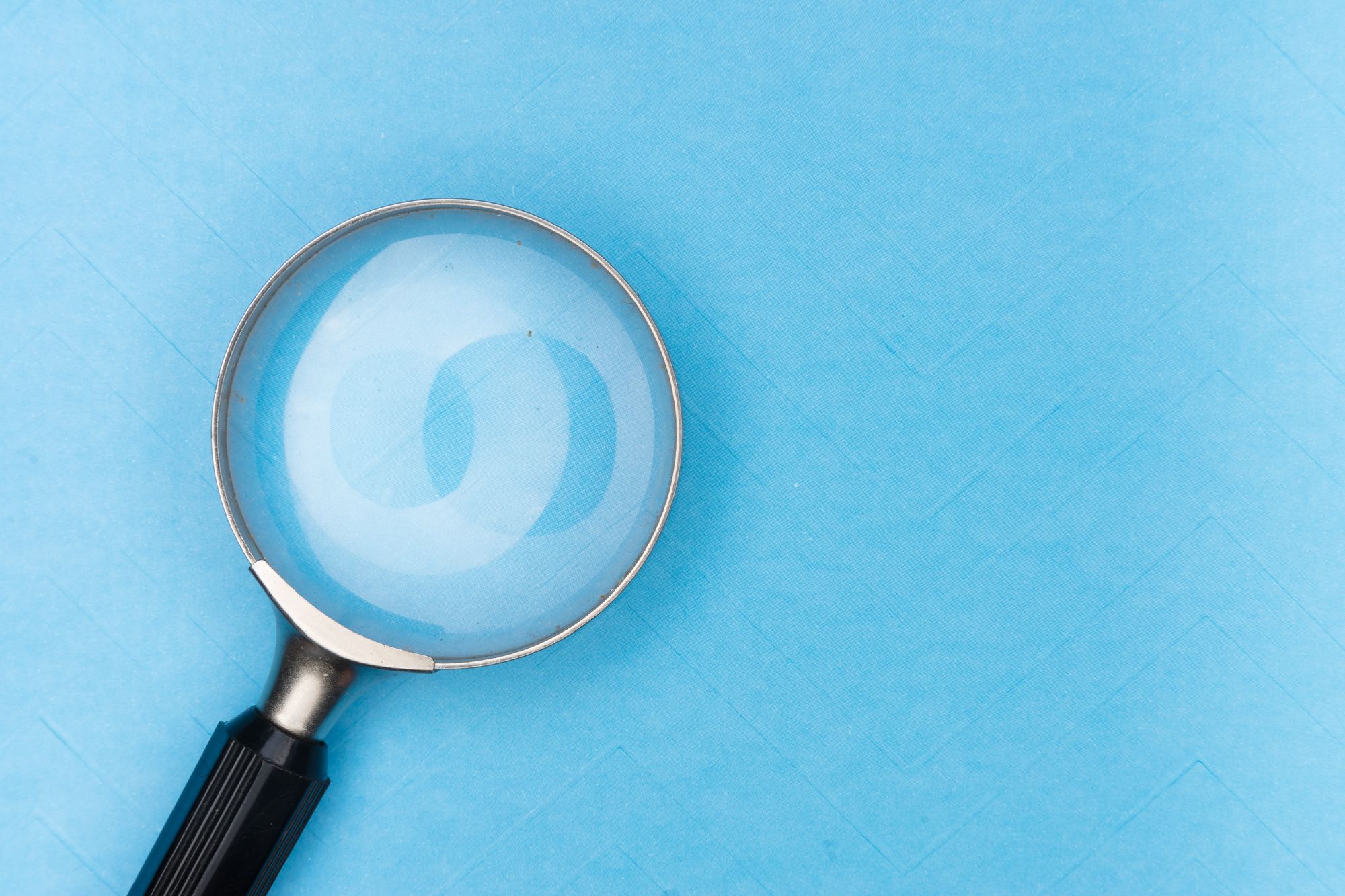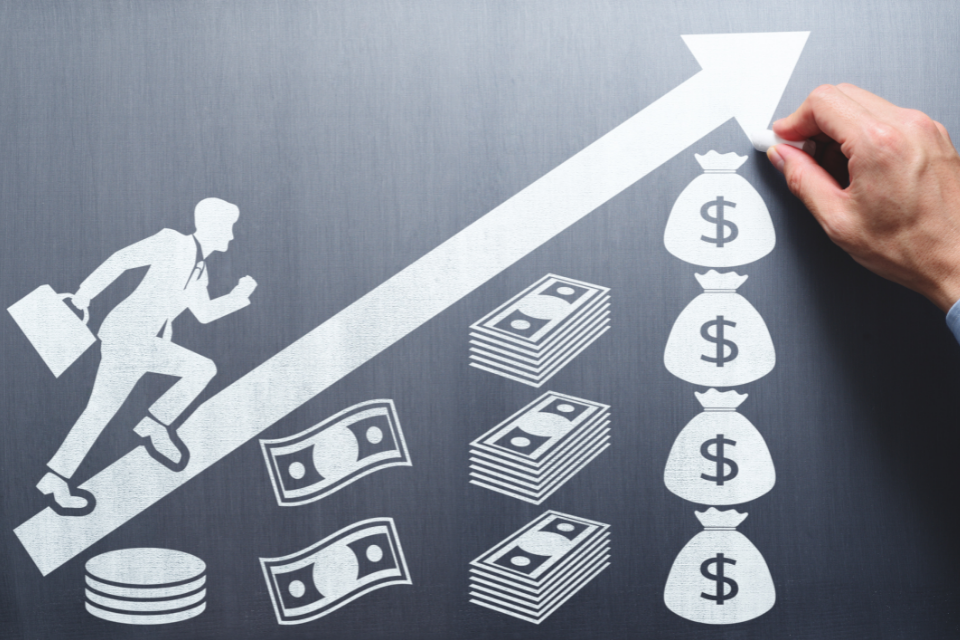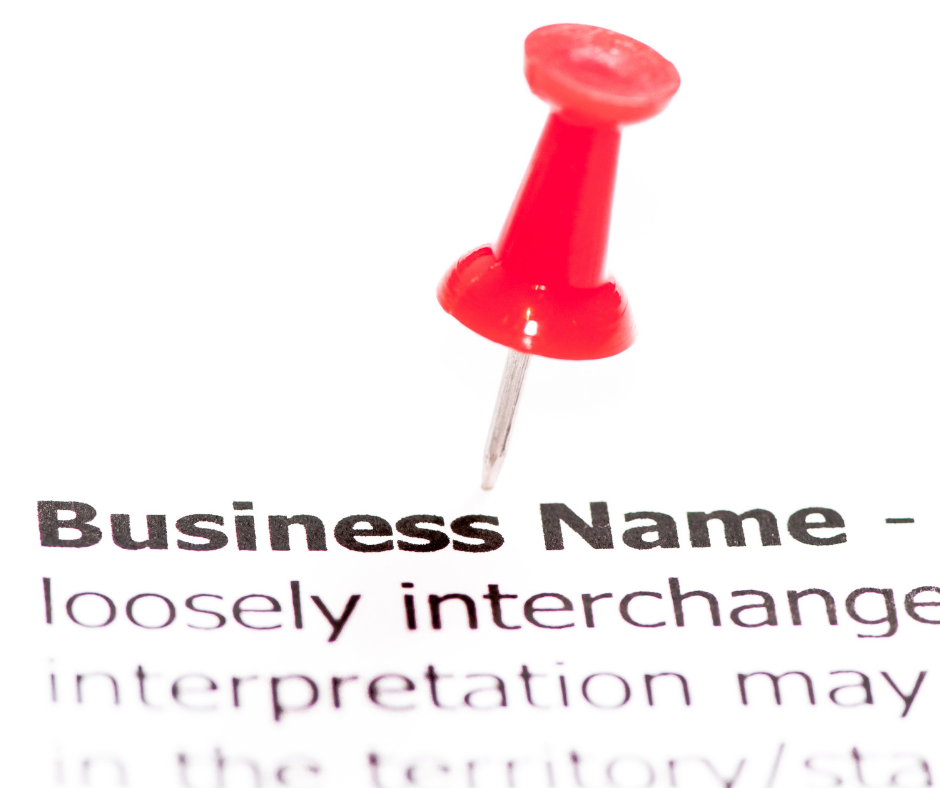 ---
---