Have you ever wondered what the "Land Of Celebrations" would be like? Chandigarh has arrived to grab your attention. All the festivals are marked by pure feelings of love and happiness, and they serve as a means of bringing people together and allowing them to enjoy pleasant things.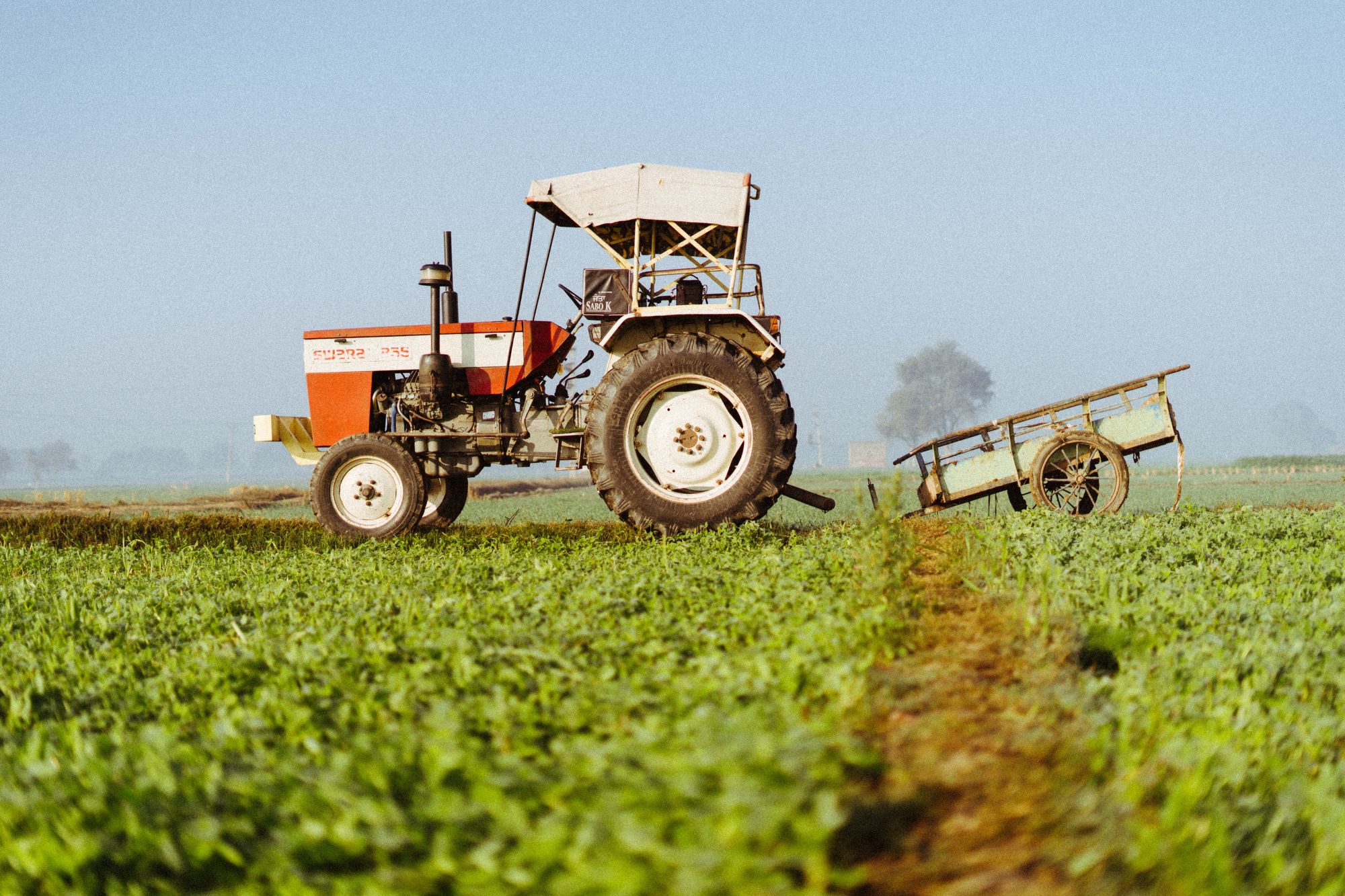 A festival is an unique occasion for expressing joy, usually with a religious theme. They're supposed to celebrate life's unique moments and feelings. They play a vital role in giving our social lives shape and connecting us with our family and friends. In this article we will take a look at the list of holidays in 2021. Here are the topics covered:
Try Deskera for your Business
Sign up for Free Trial Today!
About Chandigarh
Chandigarh is one of India's first planned modern cities. Chandigarh is also known as the city of India's freedom fighters and as a symbol of the nation's hope for the future. The residents of Chandigarh are usually in a festive mood, participating in all of the festivals wholeheartedly.
Chandigarh, like every other city in India, celebrates a huge number of festivals of varying character. The city's residents, who are active and dynamic, are always in a happy mood. They take part in every festival wholeheartedly and enthusiastically. Festivals are one of the best opportunities for people to get to know one another and share some good moments.
List of Holidays in Chandigarh
Every festival has its own set of tales, traditional music, dances, and cuisines. In this article, we'll look at the most important fairs and festivals in Chandigarh.
Guru Gobind Singh Jayanti
Guru Gobind Singh Jayanti is the birth celebration of the tenth and last guru of the Sikh religion, Gobind Singh. It falls sometime in January or December, or even sometimes January and December in the same year, on the Gregorian Calendar.
On Guru Gobind Singh Jayanti, Indian Sikhs and others who honor Gobind Singh's memory will pray for the prosperity of themselves and others, read or listen to poetry written by Gobind Singh, praise him for his accomplishments, prepare and share special foods, attend lectures on Gobind Singh's life, and march in parades through the markets of Indian cities.
Gobind Singh's father was killed when he refused to convert to the Islamic religion and is considered a martyr for religious liberty. Gobind Singh raised an army of warriors who were baptized and dedicated to a monastic life of "sainthood." In the cause of religious and political independence, he and his "Khalsa" army motivated the Sikhs to rise up and fight the Moghul overlords.
Republic Day
India celebrates Republic Day on January 26th. This public holiday, often known as R-Day, is one of four national holidays that is usually observed on this date. In India, Republic Day is one of the most widely observed holidays. This special holiday commemorates the day the Indian Constitution went into effect. India declared independence from the United Kingdom on January 26, 1950.
Every year, India commemorates Republic Day with a three-day extravaganza. The majority of the celebrations take place in New Delhi, the country's capital, but each of India's states also holds its own celebrations.
History: Republic Day is a significant national holiday in India that commemorates the adoption of the Indian Constitution. The approval of the constitution on January 26th, 1950, marked the conclusion of Lord Mountbatten's tenure as Governor-General of India and marked the beginning of India's full independence from Britain.
The Indian Constitution was drafted over the course of two years and eleven months by the Drafting Committee, which was led by Dr. BR Ambedkar.
Traditions: Following the parades, the three-day festival include a number of additional noteworthy activities.
• State-level performance. During the Republic Day celebrations in India, each state holds cultural events. These frequently involve performances by local dance troupes and performers, as well as schoolchildren.
•The Prime Ministers Rally in New Delhi, which features singing, dance, and other types of entertainment centered on India's cultural significance, is one of these events.
• National Dance Festival of Lok Tarang This festival begins on January 24th and runs through the last day of Republic Day celebrations. This festival honors India's culturally diversified dance genres.
Maha Shivaratri
Maha Shivaratri is a Hindu festival dedicated to the Hindu god Shiva and his wife Parvati, sometimes known as the "mother goddess." This festival is observed in India, Nepal, Bangladesh, and other countries with substantial Hindu populations.
On the Gregorian calendar, the feast takes place in February or March. On the Hindu calendar, it falls on the 13th night and 14th day of the month Phalguna, Shiva's "favorite day of the year," according to legend. Hindus consider Maha Shivaratri to be the holiest of the twelve Shivaratri festivities conducted throughout the Hindu year.
"Shivaratri" means "the glorious night of Shiva," and refers to Shiva worshipers' all-night devotional vigil on the 13th of Phalguna. Unlike most Hindu celebrations, which take place during the day, this one takes place at night. Shiva's nighttime prayers and adoration are meant to commemorate the period when Shiva "rescued the world from ignorance," which is symbolized by darkness.
Hindus fast for the entire day on the 14th of Phalguna. Flowers, betel tree leaves, and fruits are also offered to Shiva. They also burn incense, light ceremonial lamps, bathe in holy water from the Ganges or elsewhere, practice Yoga meditation, and repeat the mantra "Om Namah Shivaya" throughout the day.
Devotees ring temple bells and chant "Hail Shiva!" after circling Shiva's statue and pouring water or milk on top of it in temples around India. Finally, three lines of "holy ash" are placed on their foreheads to represent purity, knowledge, and penance.
Holi
Holi, the Hindu 'festival of colours,' takes place on the last full moon day of the Hindu lunisolar calendar month, which is normally in early March. Holi is also known as Doljatra or Dola Purnima in various places. It is known as Fagu Purnima in Nepal. In the South American republics of Guyana and Suriname, it is also a public holiday known as Phagwah.
Holi Dahan, the day before Holi, is considered a holiday in various states.
Traditions: During Holi, Indians indulge in a variety of activities to have fun and demonstrate their devotion to Lord Vishnu:
On the eve of Holi, many people light big bonfires to commemorate the triumph of good over evil in the narrative of Holika and Prahlad. These fires are thought to frighten malevolent spirits by reminding them of Holika's death. Bonfires are a fun pastime to participate in. Many individuals take advantage of this opportunity to dance, sing, and mingle with their friends and family. Holika Dahan is the name for this pastime.
Worship the Radha Idol: Radha is a Hindu goddess and Lord Krishna's lover. Radha was the first woman to be showered with color as a sign of love, according to legend. Many people sing Holi songs and perform plays beside Radha's idol to show their respect for her.
Color Throwing: The throwing of colored water and powder in the streets of India's cities is one of Holi's most iconic pastimes. This is a fun pastime for showing dedication and respect to deities, friends, and family members.
Bhang consumption: Many festival-goers celebrate Holi by indulging in bhang, a cannabis-based delight. This is a traditional dessert that is meant to help festival goers unwind.
The festivities of Holi begin with the lighting of bonfires near midnight on the night before Holi. Prior to the bonfires, men and boys have historically collected fallen wood and leaves to burn in the bonfires as a symbol of the end of winter. Forest trees are unfortunately being cut down for burning, thus some of this custom is changing today.
Holi's colors are unique and add to the celebration's brightness. Colors used on people's skin used to be natural, but now many of them are man-made, with some even containing harmful chemicals that cause skin inflammation in some people. People pour or smear fragrant, colorful powders over one other during Holi celebrations.
Good Friday
On the Friday before Easter, many countries observe Good Friday as a national holiday. The crucifixion and death of Jesus Christ are commemorated on this day. Some countries follow the Orthodox calendar, which means that Good Friday may fall on a different day in some years.
Into first glance, it appears to be an odd name for a day commemorating such a tragic event as the crucifixion, but when we look at the origin of the term, it becomes evident or it would if everyone agreed on one origin. Currently, you have the option of selecting from the following options:
Some believe it stems from the usage of the term "good" as an adjective for the day, which is an Old English synonym for "holy." Others say it originated from a misspelling of the word "God," similar to how "Goodbye" is derived from the phrase "God be with you." As a result, the name could be derived from 'God's Friday.'
Most Christians undoubtedly regard Easter as a "happy" day because the message of Easter proclaims Christ's victory over sin, death, and the devil. Indeed, the New Testament is also known as the Gospel, which comes from the Greek word gospel, which means "good news."
It's also worth mentioning that the misconception over the term is mostly limited to Christians in Western Europe and North America. It is known as "Great and Holy Friday" among Eastern Orthodox Christians. It is known as Holy Friday in most Latin countries, 'Great Friday' by Slavic peoples, "Friday of Mourning" in Germany, and "Long Friday" in Norway.
The death and subsequent resurrection of Jesus Christ, whom Christians believe is the Son of God and whose life and teachings are the cornerstone of Christianity, are the most significant events in Christianity. After the Last Supper, Jesus was arrested, tried, and sentenced to death in the Garden of Gethsemane.
He was then bound and affixed to a big wooden cross by his wrists and feet and left to die. This is why the cross is employed as a Christian faith symbol. Good Friday is a day of remembrance for those who have died. Christians reflect on Jesus' suffering and death on the cross at special Good Friday services, and what this means for their faith.
Ram Navami
Ram Navami is celebrated on the 9th day of the Hindu month of Chaitra to honor the birth of the god Rama. Rama is thought to be an incarnation of the god Vishnu, as well as a wise and virtuous ruler whose reign (the "Rama Rajya") brought immense prosperity to the land.
The festival is also observed by Hindus in Nepal and around the world. The holiday is also known as "Vaishnava," after the Hindu faith that worships Vishnu in all of his various manifestations and forms. The Shaivas and the Shaktas are the other two major Hindu factions, both named after the gods to whom they give special devotion.
In some regions of India, celebrations begin nine days before Ram Navami and end with it, and the period leading up to it is also known as a "spring festival," because spring arrives in India around that time of year.
Some Hindus believe Rama was born on January 10th, 5114 B.C., based on astrological evidence, whereas traditional Hindus believe he was born on the 9th of Chaitra, about midday, millions of years ago.
Devotees will chant appropriate mantras all day to commemorate the occasion. They would also bring flowers and fruits to Rama and go to temples or family shrines to worship to him at midday. There will also be processions of his statues, the rocking of smaller copies of his statues in cradles, the sipping of a sweet, peppered jaggery beverage, fasting till sunset, and feasting in the evening.
Some people even give a miniature Rama idol a bath in water, as if it were a newborn baby. Ram Navami is also thought to commemorate the day Rama married his sole wife, Sita, in southern India, and processions would include both of their images.
Mahavir Jayanti
Mahavir Jayanti is a Hindu festival that commemorates Mahavir. In Jainism, Mahavir Jayanti is the most important holy holiday. Because this is a gazetted holiday, government offices and most businesses will be closed.
History: In the 4th century BCE, Lord Mahavira was born into a noble family in Bihar, India. Lord Mahavira was known as Vardhamana during his lifetime. Vardhamana is related to Buddhism's Siddartha Gautama in many ways.
Vardhamana, like Siddartha, abandoned his luxurious home to seek truth in the world after being shielded from it. Vardhamana learned a lot about the world and the causes of misery by mixing with people from many cultures and backgrounds. Varhamana eventually decided to concentrate his efforts on fasting and meditation.
Varhamana attained enlightenment as a result of this method. To put an end to their endless pursuit of wishes, he discovered that humans must overcome greed and their attachment to material stuff. Varhamana used his knowledge to travel throughout India and Asia, spreading Jainism. Varhamana's kingdom enjoyed a period of extraordinary wealth during this time.
Many people changed to Jainism in the expectation of being able to achieve a comparable level of bliss. Varhamana died after attaining moksha, or soul purity. Varhamana became Lord Mahavira, the ultimate tirthanka and omniscient dharma teacher, around 425 BCE. Many individuals observe Mahavir Jayanti to reflect on their own conduct and Lord Mahavira's teachings.
Traditions: Mahavir Jayanti is a fasting and prayer-filled occasion. Mahavira was born near the current town of Patna in the eastern state of Bihar, where the celebration is highly celebrated. Calcutta's Parasnatha temple has a big celebration.
Id-ul-Fitr
With the exception of Goa, Jharkhand, and Uttar Pradesh, this festival is known by different names in different states in India and is a holiday in all states save Goa, Jharkhand, and Uttar Pradesh.
Following his departure from Mecca, the Islamic prophet Muhammad built Idu'l Fitr in Madinah. According to legend, he came upon a group of individuals who were enjoying two distinct days with laughter, pleasure, and enjoyment. He took this event and claimed that the Almighty had given his people the day of Idu'l Fitr to commemorate it.
The night before Idu'l Fitr is known as Chaand ki Raat, or "Moon Night." Many individuals use this night to finish their holiday shopping and prepare for the next day.
On this holiday, a special prayer is offered in an open congregational setting in two parts, with an additional six incantations.
Following a sermon and prayers, Muslims in India celebrate with gift-giving, feasts, bazaars, mehndi, visits to family members, and charitable donations. The entire point of the celebration is to show joy, gratitude, forgiveness, gratitude to God, and memory of God.
The Festival of Fast-breaking, also known as Eid al-Fitr, is a major religious holiday observed by Muslims around the world that marks the conclusion of Ramadan, the Islamic holy month of fasting. The occasion commemorates the end of the 29 or 30 days of dawn-to-sunset fasting that Muslims observe throughout the month of Ramadan.
Because the day of Eid is determined by the sighting of the moon, there may be slight differences in the exact date observed around the world. The actual dates of Eid Al-Fitr may not be announced until close to the beginning of Ramadan.
Buddha Purnima
Buddha Purnima commemorates the birth, enlightenment, and death of Lord Buddha Siddhartha Gautama. It is one among India's most important Buddhist holidays. Buddha Purnima is the Buddhist calendar's holiest day. It is the Buddhists' most important event, which is celebrated with considerable zeal.
Vesak falls on the first full moon of the fourth lunar month in the Chinese calendar. The Gregorian calendar's date changes from year to year, but it is usually in May.
Buddhists have been commemorating Buddhist festivals for millennia, but the decision to commemorate this day formally was made only in 1950 during the World Fellowship of Buddhists' first conference in Sri Lanka.
Although every full moon is sacred to Buddhists, the moon of the month of Vaisakh is particularly significant since it is on this day that the Buddha was born, acquired enlightenment (nirvana), and died, achieving parinirvana (nirvana after death of the body).
Traditions: Over 3,000 years ago, Shakyamuni Buddha, the legendary founder of Buddhism, was born in what is now Nepal. There are differing views on the exact dates of his birth and death, but he is supposed to have been born on April 8, 1029 BC and died on February 15, 949 BC, according to Buddhist tradition, however other Buddhist scholars place his birth five hundred years later.
Shakyamuni Buddha was the son of the Shakya king, a tiny clan whose realm was located at the foothills of the Himalayas, fifteen miles south of Kapilavastu, in what is now central Nepal. Shakya of Shakyamuni is derived from the tribe's name, and muni refers to a sage or saint. His surname was Gautama (Best Cow), and his given name was Siddhartha (Goal Achieved), though some academics believe this was a title bestowed on him by subsequent Buddhists in recognition of his enlightenment.
Although many Buddhists commemorate Buddha's historical birth on April 8th, the actual date is unknown. Despite the fact that recent archaeological and historical research proves that Prince Siddartha Gotama lived during this period.
People wear white garments and give out kheer (rice pudding) on Buddha Purnima because, according to mythology, a woman named Sujata once gave Gautam Buddha kheer on his birthday, and it has since become a custom.
Eid al-Adha
The 'Feast of Sacrifice,' also known as Eid al-Adha, Eid ul Adha, Id-ul-Azha, Id-ul-Zuha, Hari Raya Haji, or Bakr-id, is the most important feast in the Muslim calendar.
Al Eid Al Kabeer, which translates to "Grand Eid," is another name for the holiday. Even while most nations observe roughly the same amount of public holidays for both Eids, it has a higher religious value because it lasts four days against one day for Eid Al Fitr.
This holiday is held all throughout the Muslim world to commemorate Prophet Abraham's willingness to give up all for God. Eid al-Adha occurs on the tenth day of Dhu al-Hijjah, the Islamic calendar's twelfth and final month. Because the exact day is determined by lunar sightings, the date may differ from country to country.
The holiday is not observed on the same date each year because it is based on the Islamic calendar. This holiday commemorates Prophet Ibrahim's obedience to Allah's command to sacrifice his son, Ismail. This significant Indian festival is a day of devotion and respect.
It's also a great way for Indian Muslims to take a day off from work and spend time with their friends and family.
Allah asked Ibrahim to sacrifice Ismail in order to test his obedience. Ibrahim initially mistook this demand for a test, therefore he ignored it. After a while, Ibrahim concluded that this demand was actually Allah's command. Ibrahim took Ismail to the top of Mount Arafat not long after. Ibrahim chained Ismail to an altar, filled with anguish and trepidation. As he slid a dagger into the sacrifice, Ibrahim closed his eyes.
Traditions: The Pilgrimage to Mecca comes to an end with Eid al-Adha. The three-day Eid al-Adha festival honors Ibrahim's (Abraham's) desire to obey God by sacrificing his son.
The identical story may be found in the Bible, and both Jews and Christians are familiar with it. One significant distinction is because Muslims believe the son was Ishmael, not Isaac, as the Old Testament claims. Eid Al Lahma, or'meat Eid,' is a Muslim holiday.
According to the Quran, Ibrahim was about to kill his son when a voice from heaven intervened, allowing him to make a 'great sacrifice' of something else. In the Old Testament, instead of the son, a ram is sacrificed. Ismael is recognized as a prophet and Muhammad's ancestor in Islam.
Muslims commemorate Ibrahim's obedience by sacrificing a cow or ram at the Eid Al Adha feast. A third of the dinner will be consumed by the family, a third will be shared with friends and relatives, and the remaining third will be donated to the poor and needy.
Independence Day
Independence Day is a national holiday observed on August 15th to commemorate India's independence from British control in 1947.
History: In 1619, the British established their first foothold on the Indian Subcontinent, in Surat, on the country's northwest coast. The East India Company had established three more permanent trading stations in Madras, Bombay, and Calcutta by the end of the century.
The British continued to grow their influence in the region until they controlled much of what is now India, Pakistan, and Bangladesh by the mid-nineteenth century. After a revolt by mutinous Indian soldiers in northern India in 1857, the British government transferred all political power from the East India Company to the Crown. The British took direct control of the majority of India, while the rest was administered through treaties with local kings.
The appointment of Indian Councillors to advise the British viceroy and the construction of provincial councils with Indian members were the first steps toward self-government in British India in the late nineteenth century.
Mohandas K. Gandhi, an Indian nationalist, developed the Indian National Congress political party into a popular movement in 1920 to protest British colonial rule. To gain independence, the party used both parliamentary and peaceful resistance, as well as non-cooperation. Other leaders, including Subhash Chandra Bose, took a military approach to the campaign as well. The movement resulted in the subcontinent's independence from the British Empire, as well as the founding of India and Pakistan.
As a result, India became a Commonwealth dominion on August 15, 1947. The British partitioned British India, dividing it into East and West Pakistan, due to tensions between Hindus and Muslims. After promulgating its constitution on January 26, 1950, which is now the Republic Day holiday, India became a republic within the Commonwealth.
The Prime Minister speaks to the country today, the day before the celebration. Then, on the 15th, he hoists the Indian flag on the Red Fort ramparts in Delhi. A 21-gun salute is fired, speeches are given, and the Indian national hymn, 'Jana Gana Mana,' is sung during the occasion. It's a special day when people pay tribute to those who devoted their lives fighting for independence from the British.
The national flag is raised on every flag pole on schools, workplaces, buildings, and town centres in the weeks preceding up to August 15th, and especially on that day.
Every caste, creed, and religion in our country celebrates Independence Day on this national holiday, and children and adults everywhere carry or wear the Indian flag. The 15th of August is a proudly patriotic day in India, marked by festivals, kite flying, feasts, parades, and other events.
Janmashtami
In many parts of India, Janmashtami is a Hindu festival and a government-sanctioned holiday.
In some areas, it is known as Gokulashtami or Sreekrishna Jayanthi. Janmashtami is observed on the Ashtami (eighth day) of Krishna Paksha (dark fortnight) in the month of Shravana or Bhadra, according to the Hindu calendar (in the Hindu calendar, there is a leap month once every three years).
Bihar, Chandigarh, Chattisgarh, Delhi, Gujarat, Haryana, Jammu and Kashmir, Jharkhand, Miizoram, Madhya Pradesh, Nagaland, Orissa, Punjab, Rajasthan, Sikkim, Tamil Nadu, Uttar Pradesh, and Uttarakhand in India have declared a vacation. Sri Krishna Jayanti is the Tamil name for this holiday.
It is a festival that gives spiritual rejuvenation and the celebration of new beginnings and a fresh new year to 930 million people all over the world. The holiday falls during the Hindu month of Sravana and lasts two days. The festivities begin at midnight, when Krishna is believed to have been born in the year 3228 BC.
Krishna is one of Hinduism's most revered and adored deities because he is the personification of heavenly joy and love. He was born and came into the world to create love as a religion. Krishna is frequently depicted playing a flute and standing alongside a sacred cow, demonstrating his universal love.
History: The birthday of Lord Krishna, the eighth reincarnation of Lord Vishnu, who provided the fundamental message of the Bhagwat Gita - the guiding principles for every Hindu - is celebrated on Janmashtami (Krishna Jayanti), one of the most important Hindu festivals.
There will be ceremonies and prayers in Krishna temples all around India.
Fasting and prayer may be practised the day before, up to midnight, when Krishna is claimed to have been born. Krishna was born in the Uttar Pradesh city of Mathura. The staging of Krishna Lila, a folk theater comprising of incidents from Krishna's life, is a prevalent tradition in this region.
Many customs have developed in various parts of India, all based on Krishna's life stories. Krishna, for example, is reported to have been so fond of butter and milk as a child that they had to be kept out of his reach. Many children's climbing games are based on this narrative.
Gandhi Jayanti
Gandhi Jayanti is observed on October 2nd in India, and it is regarded as an international symbol of peace. Gandhi Jayanti is a national holiday in India that commemorates the birthday of Mahatma Gandhi, the renowned Indian liberation warrior who is revered as the "Father of the Nation" by many Indians.
Every year on October 2nd, it is commemorated. It is one of India's three official national holidays, and it is observed in all of the country's states and territories.
History: On October 2nd, 1869, Mohandas Karamchand Gandhi was born in Gujarat, then known as Porbandar, British India. Gandhi was a great political and spiritual leader in India who lived his life with the acceptance and practice of truth, nonviolence, vegetarianism, simplicity, and confidence in God.
He was a founder of the Satyagraha movement, which advocated for nonviolent resistance to tyranny through mass civil disobedience. In 1914, South Africa gave him the honorific title Mahatma, which means "high-souled" in Sanskrit.
India gained independence as a result of the movement, and his actions have since inspired civil rights and freedom movements around the world. Many political figures around the world, including Nelson Mandela and Martin Luther King Jr., found inspiration in him.
He demonstrated tenacity for India and was a powerful individual in peacefully protesting for India's independence from Britain. His tactics, determination, and genuine intentions for peace and all people have made him famous.
Gandhi is regarded as an anti-war campaigner in various ways. For centuries to come, his well-organized boycotts would serve as a model for protests around the world. His actions had a profound effect on the spirits of all kinds of people, especially in a world so recently engulfed by World War I and World War II. In a variety of ways, he has become an international symbol of peace.
Durga Puja
Durga Puja falls in the Hindu month of Ashwin, which corresponds to September or October in the Gregorian calendar. The Hindu goddess Durga, who is iconically represented as a 10-armed mother-goddess with her four children standing nearby, is the focus of Durga Puja rituals. Durga Puja is also a time for family reunions and celebration of the Bengali people's cultural heritage.
The dates for Durga Puja are based on when Prince Rama is said to have enlisted the help of the goddess Durga, who then came to battle and eventually defeated the demon-buffalo ruler Ravana and his evil henchmen, according to tradition.
Around the turn of the sixteenth century A.D., the first Durga Puja was held in Bengal. The annual celebrations continued, and in 1911, many Bengalis relocated to Delhi to work in the then-new capital of British India. The celebrations were also carried out in Mumbai (Bombay) and other locations where Bengalis had settled.
Finally, Bengalis who live in other countries often participate in the festival. The most important and largest Durga Puja event, however, is still held in West Bengal, in the city of Kolkata. The Durga Puja season lasts ten days, during which devotees fast, feast, and worship Durga. The last five days of celebration, on the other hand, are crucial.
Dussehra
Many of your Indian colleagues will be celebrating the end of the ten-day Dussehra celebration on this day. In some parts of India, it is known as Vijayadashami, but in others, it is known as Dasara. Dashera and Dussera are two more regional spellings.
It is difficult to identify when each location has a holiday because this is a ten-day festival based on a lunar calendar with numerous key days, and because it has many distinct names in different parts of India. The date of the tenth day is shown on this web page, and you may anticipate that most regions will commemorate it as a public holiday.
In India, the Dussehra festival celebrates the triumph of good over evil. The celebration is usually associated with the Rama and Ravana mythology. Ravana, the demon king, kidnapped Sita, India's adored princess.
The Princess was rescued by Lord Rama, who defeated the mighty and evil King Ravana.
The Dussehra festival lasts ten days, concluding in the Dussehra holiday on the tenth day. Large statues of Ravana are erected and carried into open areas on the day of Dussehra. These effigies, along with the evil they represent, are burned, allowing people to continue on the road of virtue and goodwill throughout the year.
Maharishi Valmiki Jayanti
Maharishi Valmiki Jayanti is a Hindu festival that is widely observed in India. It follows the Hindu traditional calendar, although on the Gregorian calendar, it occurs around September or October.
The occasion is the "jayanti," or birth anniversary, of Maharishi Valmiki, a famous Hindu poet. The Ramayana was written by Valmiki, and it is a very long section of Hindu scriptures written in the style of epic poetry. It was written in Sanskrit originally and has almost 24,000 verses.
Indians commemorate Maharishi Valmiki's memory and the writings he created in a variety of ways. Some people revere and pray to his photo as it is carried through the streets during colorful religious processions.
Others read passages from his epic poetry in Hindu temples, particularly those devoted to him. At this time of year, food is also distributed to the poor. During Maharishi Valmiki Jayanti, many tourists join parades and see the elaborately decorated temples, as well as visiting historical sites associated to his life and influence.
Diwali
Deepavali is the Hindu festival of lights (deep - lamp, vali - array). This is the name given to the celebration in Southern India, as well as in other Asian nations such as Malaysia and Singapore. It is more generally known in Northern India as Diwali, but they are fundamentally the same event. The triumph of good over evil, purity over impurity, and light over darkness is celebrated in these countries and by Hindus all around the world. It is one of Hinduism's most important festivals.
Diwali is always observed in the western calendar between mid-October and mid-November, depending on the lunar cycle each year.
The Festival of Lights is a vibrant and joyous occasion. Families prepare their homes and themselves for the unique celebrations that represent the triumph of spiritual goodness over spiritual darkness. To ward off evil, firecrackers are fired off, oil lamps are lit, flower garlands are created, candles float in tubs of water outside homes, and sweets are exchanged.
When ignorance is pushed aside by understanding and enlightenment, Diwali can also represent the awareness of inner light within a person.
Traditions: Diwali commemorates Lord Rama's homecoming from a fourteen-year exile as the seventh incarnation of Vishnu. The Festival of Lights takes place in the Hindu calendar month of Kartik on the darkest night (the first night of the new moon).
Across India, spectacular light displays and colorful garlands adorn the streets and temples.
People light diyas, little oil lights, in their dwellings. During this celebration, it is thought that deceased relatives return to visit their families on Earth, and the lights serve as a guide for the spirits. The sound of firecrackers exploding is frequent because it is believed that the loudness will ward off evil spirits.
Guru Nanak Jayanti
Guru Nanak Jayanti is a holiday commemorating Nanak, the first Sikh Guru's birthday. Guru Nanak's Prakash Utsau is another name for it. Guru Nanak Sahib's birthday is on Kartik Puranmashi, the full moon day of the month Kartik, which falls in November according to the western calendar.
This festival honors Guru Nanak Sahib, the founder of Sikhism and the first Sikh Guru, and is one of the most important in the Sikh community.
Guru Nanak Gurpurb, Guru Nanak's Prakash Utsav, or Guru Nanak Dev Hi Jayanti are various names for this day in India. Many states have declared a holiday, and Indian stock, bond, and currency markets are closed. Guru Nanak was born on April 15, 1469, in Rai-Bhoi-di Talwandi, now Nanakana Sahib, in the present-day district of Shekhupura (Pakistan).
Nanak's religious teachings are a combination of Hindu and Islamic theology, but they are more than that. Nanak was a unique spiritual thinker who conveyed himself via poetry, which became the foundation of Sikh religion.
Nanak's life is little documented, but it is assumed that he was born in 1469, some 40 miles from Lahore in modern-day Pakistan. According to Sikh tradition, various incidents occurred during his birth and early years, indicating that God had singled him out for something special and was keeping a watch on him.
The guru's birth anniversary is commemorated two days before the actual date. Sikhs read the Guru Granth Sahib, the Sikh holy book, from beginning to end on the first day of the celebrations.
On the second day, the holy book is paraded through the streets of Amritsar in a hand-held carriage, as is customary. Five people representing the original Panj Pyare ("the Five Beloved Ones") who helped shape the faith lead the procession.
Gurupurav begins with 'Prabhat Pheri,' an early morning procession, on the day of his birth to remember his birth. Devotees chant and sing hymns throughout the day.
At sunset, a special prayer known as 'Rehrasi' is held. Nanak is said to have been born around 1:20 a.m., according to Sikh tradition. As a result, evening prayers continue till then, with devotees singing 'Gurbani' (hymns from the Guru Granth Sahib) in honour of the Guru. Around 2:00 a.m., the festival comes to an end.
Gurupurav is one of the most important sacred festivals in the Sikh community, and Sikhs celebrate it all over India, most notably at Gurdwara Janam Asthan, which represents the home of Baba Kalu (Father) and Mata Tripta (Mother) and is located at Rai-Bhoi-di-Talwandi in the current district of Shekhupura (now Nanakana Sahib in Pakistan).
Every year, Sikhs from all over the world congregate here to celebrate the Gurupurav with great devotion and zeal.
Christmas
Over two billion people (roughly a third of the world's population) will commemorate Christ's birth on this day. Christmas Day commemorates the birth of Jesus, which occurred on December 25th, 1 BC, according to tradition. In most countries around the world, December 25th will be a national holiday. If the 25th of December comes on a weekend, a nearby weekday may be substituted as a holiday.
While Christianity is thought to have arrived in India as early as A.D. 52, when St. Thomas is said to have evangelized and been murdered in the southern portions of the subcontinent, Christmas did not arrive until the 1500s and beyond, when European colonists and missionaries arrived.
In India today, there are around 24 million Christians, the majority of whom live in the northeastern hill area, the small coastal state of Goa, and the southern states of Kerala and Tamil Nadu. However, this represents only 2.3 percent of India's 1.5 billion population, and Christmas is rarely observed in central and northern India.
Nonetheless, Christmas is observed in areas where there are a big number of Christians, and it is also observed by non-Christians who live in those areas.
Midnight Christmas Eve services are particularly traditional for Roman Catholics in India, as well as various other denominations. Following the liturgy, the congregation will partake in a great feast, which will include real Indian curry dishes, and gifts will be exchanged. Many churches also decorate their buildings with poinsettias and have a candlelight service at midnight.
In India, those who celebrate Christmas will often have "Christmas trees," however they would most likely be ornately adorned banana or mange trees.
Mango leaves can also be found in various house décor. Santa Claus, also known as "Father Christmas," visits India to reward children with gifts if they were good the previous year. He does not, however, deliver these gifts in a reindeer-drawn flying sleigh, but rather in a horse-drawn cart.
How Deskera Can help You?
Deskera People provides all the employee's essential information at a glance with the employee grid. With sorting options embedded in each column of the grid, it is easier to get the information you want.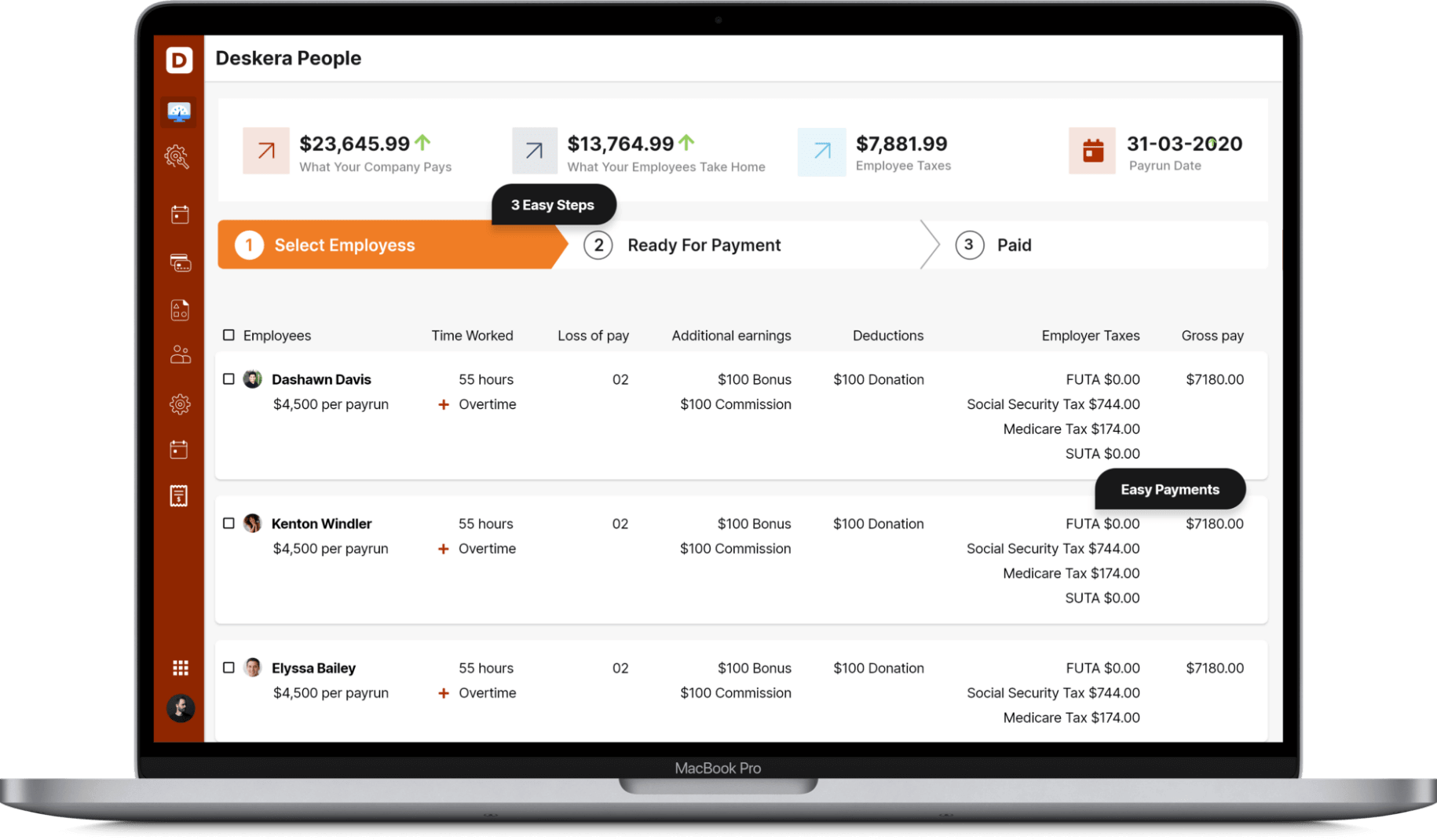 In addition to a powerful HRMS, Deskera offers integrated Accounting, CRM & HR Software for driving business growth.
To learn more about Deskera and how it works, take a look at this quick demo:
Try Deskera for your Business
Sign up for Free Trial Today!
Key takeaways
Chandigarh inhabitants are exceedingly friendly and like having a good time. They are extremely sociable and open-minded, and they want to live life to the fullest. The young people here are cool and dandy, yet they are also focused on their schoolwork. Chandigarh sets the latest trends in modern culture and ushers in new patterns in modern life.
Chandigarh has added new cultural traditions to its calendar of events after losing some of its older ones. Spring celebrations, tree plantation festivals, rose and chrysanthemum displays, dog shows, and kite flying are all celebrated in Chandigarh. Other religious festivals, such as Diwali and Holi, are also celebrated with zeal and jubilation in Chandigarh.
Chandigarh is a stunning city with a vibrant social fabric full of color and passion. The city's general essence is quite active, and big celebrations of all festivals and special occasions are woven into the city's DNA. The rich sense of cultural aesthetics, as well as the grandeur and refinement with which carnivals and events are celebrated, will astound you.
The primary language spoken here is Punjabi, but Hindi and English are also frequently spoken. People from all around the country have gathered in Chandigarh to display a great blend of north Indian culture that symbolises Chandigarh's culture. The city is home to individuals of all faiths, with Hindus making up the bulk of the population. Sikhs are second, followed by Muslims, Christians, Jains, and Buddhists.
Related articles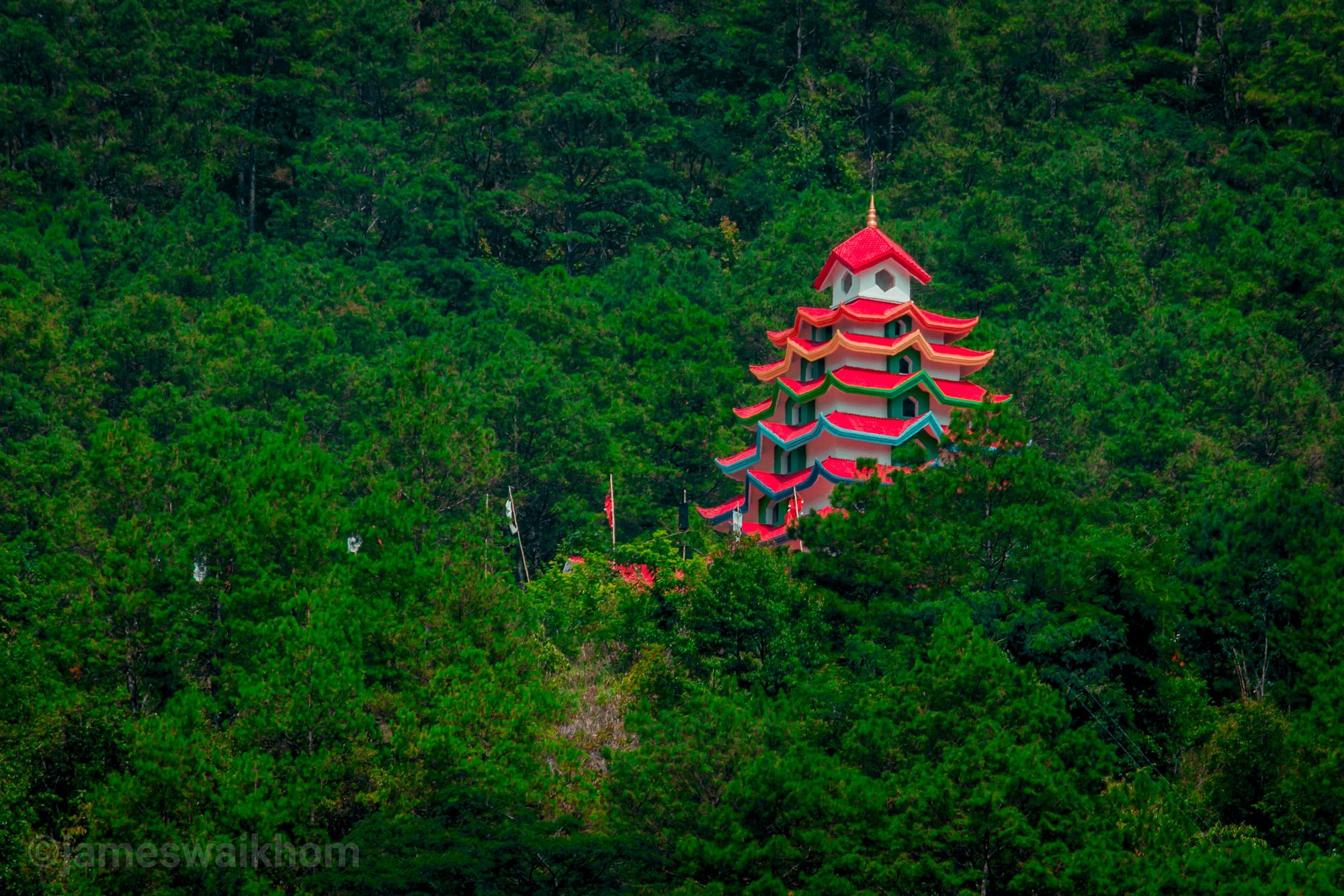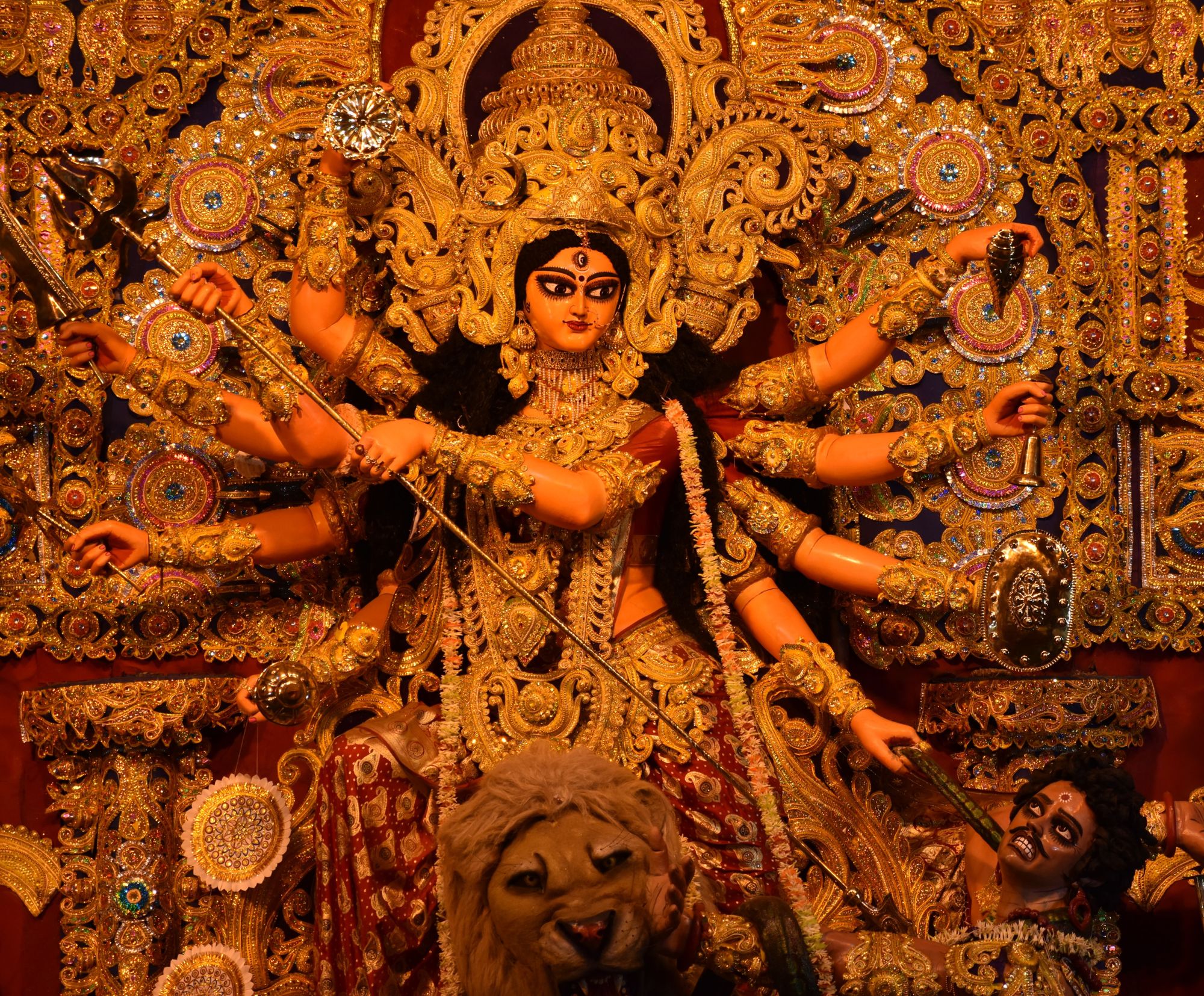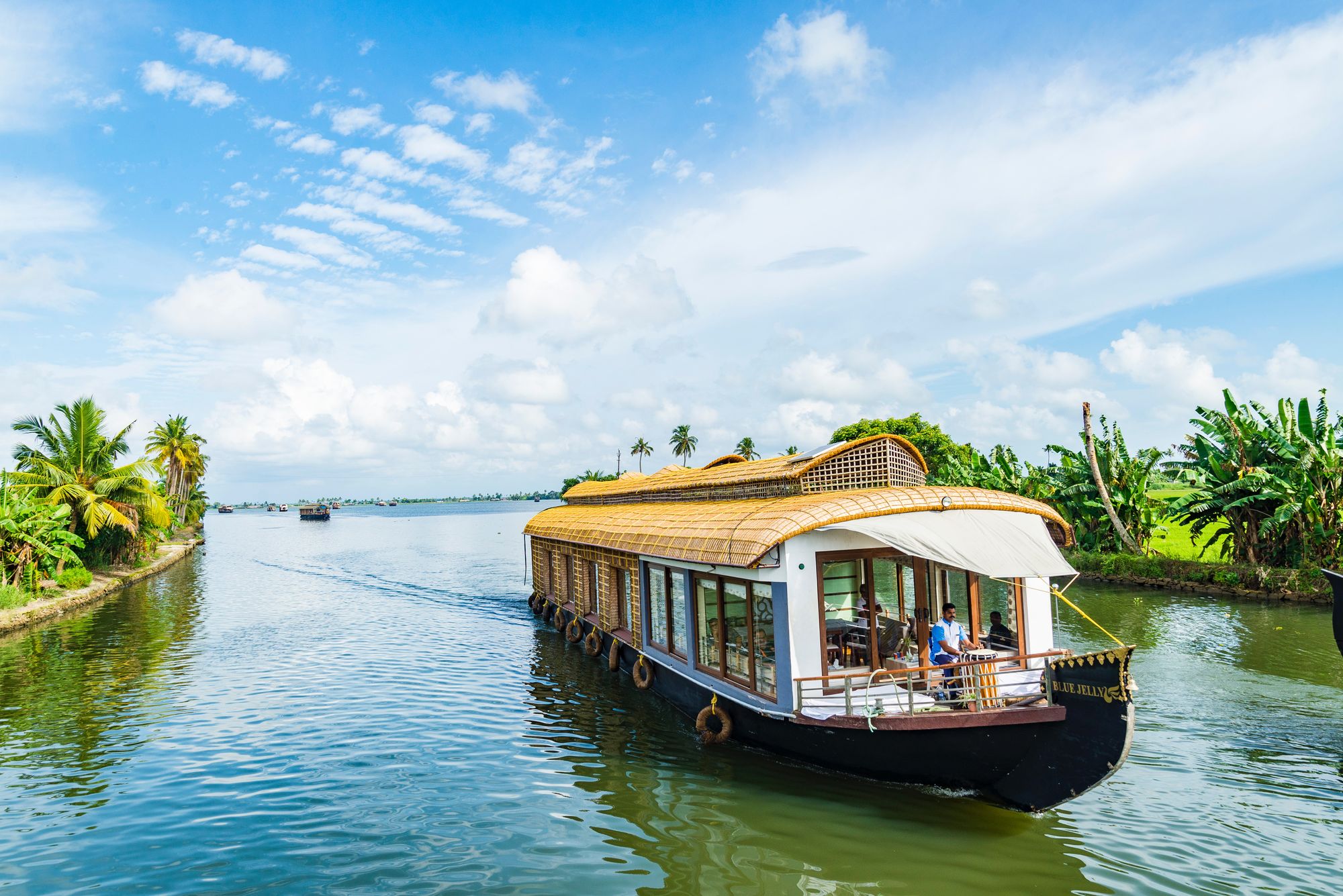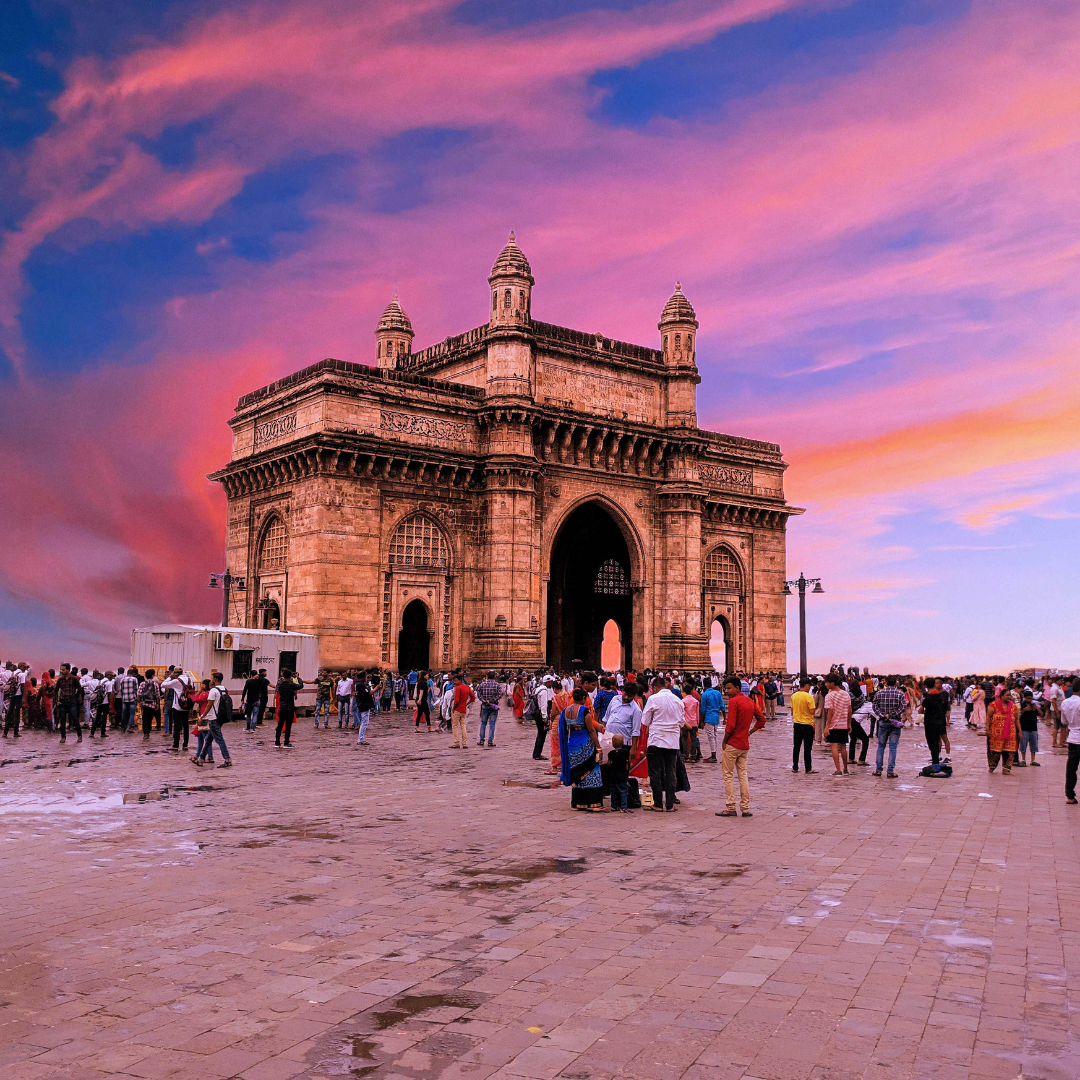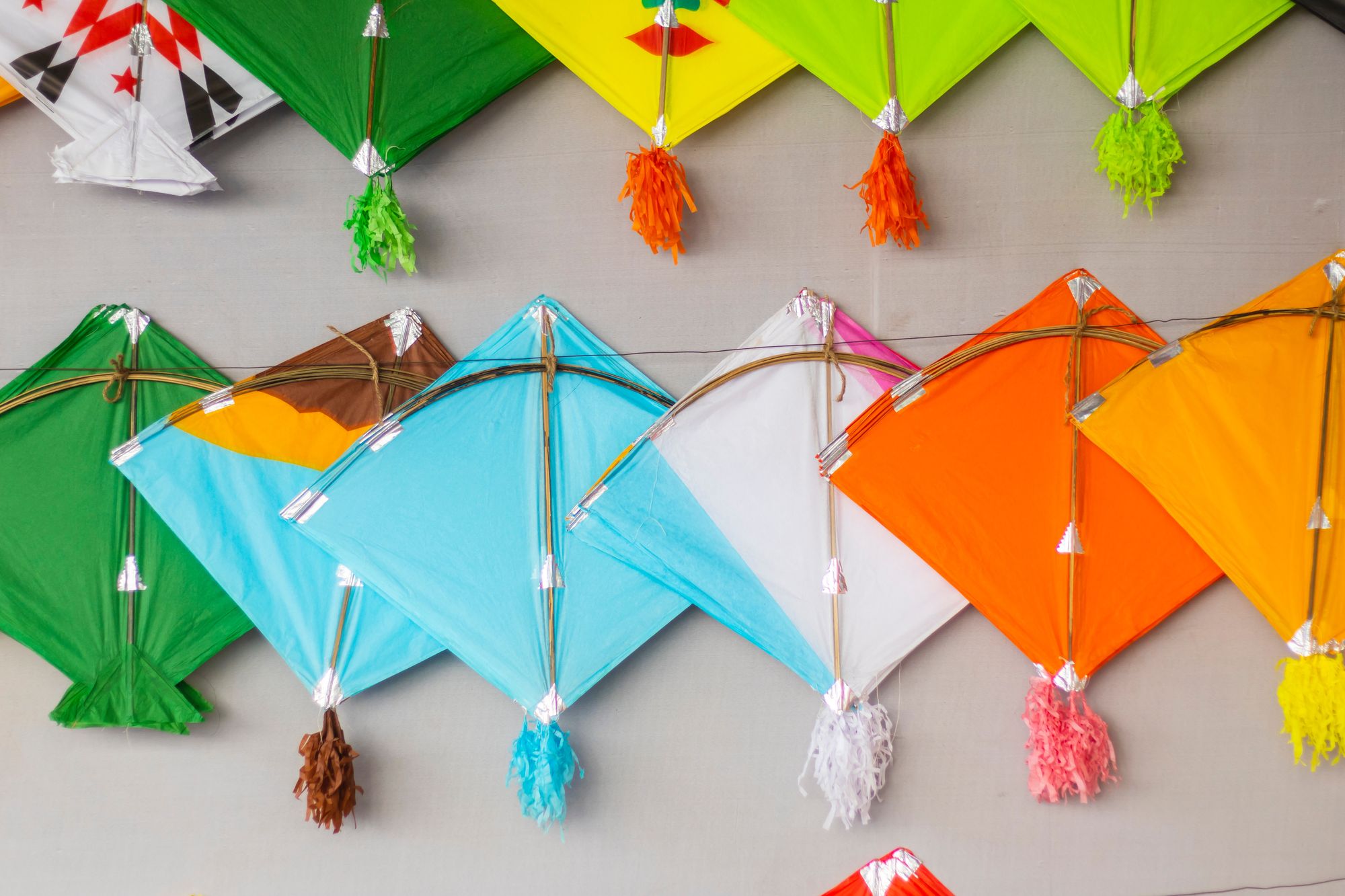 ---
---