Mr. Jagjeet Singh is an employee in the Textile Industry and is a diligent worker. He belongs to Haryana, and every year he plans to visit his family during vacations. But he had no idea of the stipulated number of casual leaves, sick leaves, Punjab holidays, and Festivals, that he was entitled to. His peers recommended he keep a check on the Punjab holiday schedule as per the Punjab national festival holidays rules.
This gave him more clarity into the days which he can take as off-days, and is glad to plan his family visits accordingly.
The Punjab national festival holidays rules are intended to regulate the provision of various types of leaves and Punjab holidays to workers employed in the state's industrial facilities. Currently, these facilities are only available as a result of some arbitral award or settlement, or in some cases through a permanent order.
Thorough knowledge of the Punjab Holidays also reduces labor disputes and conflicts among workers due to national holidays, Punjab holidays, casual leaves, and illness, and improves worker status and employee-employer relationships. The Punjab Holidays come under Punjab Government Gazette Extraordinary, February 25, 1965.
Table of Contents:
About the Punjab National And Festival Holidays And Casual And Sick Leave) Act, 1965
The Punjab National and Festival Holiday Rule Schedule was first published in the Punjab State Government Bulletin on June 22, 1965, with the approval of the Governor of Punjab on May 19, 1965. It is used in industrial facilities in Punjab. It was enacted by the Punjab Parliament in the 16th year of the Republic of India. It is a law that allows people employed in industrial facilities in Punjab to know about Punjab holidays, national holidays, leisure leaves, and sick leaves.
According to the SCHEDULE
Under Section 3(1) (b)], the following Punjab holidays are given:
New Year Day
Milad-ul-Nabii
Basant Panchmi
Janam Ashtami
Guru Ravi Dass' Birthday
Dushehra
Shivratri
Maharishi Balmiki's Birthday
Holi
Diwali
Lala Lajpat Rai's Death Anniversary
Id-ul-fitr
Guru Nanak's Birthday
Lord Mahavir's Birthday
Christmas Day
Good Friday
Jor Mela Fatehgarh Sahib
Baisakhi
Guru Gobind Singh's Birthday
Id-ul-Zuha
Vishwa Karma Jayanti
Guru Arjun Dev's Martyrdom Day
May Day
Muharrum
The Punjab Industrial Establishment (national & festival holidays, casual & sick leave) Act, 1965 and the rules contained therein were incorporated into the metropolitan area of Delhi on January 1, 1974
Key Parameters Regarding Punjab Holidays Of The Punjab Industrial Establishments (National And Festival Holidays And Casual And Sick Leave) Act 1965.
The law provides for people employed in Industrial Establishments in the State to give national and regional Punjab holidays, casual leaves, and sick leave. This law applies to factories as defined in Section 2 (m) of the Factories Act, 1948, or where it is considered a factory under subsection 85 of the Act.
1. Regulatory provisions
By law, in addition to five Punjab holidays each year, there is a provision for three National Holidays - Republic Day on January 26, Independence Day on August 15, and Gandhi Jayanti on October
Punjab holidays are defined as paid leave
It also offers 7 casual leave absenteeism and 7 sick leaves in a calendar year
In this regard, the employer must keep the employee's record in the format specified in the Regulations
2. Administrative Machinery
All Inspecting Officers of the Labour Department are designated as inspectors to check if the purposes of this law are being properly followed
If they receive a complaint, an inspector will inspect it
For each breach, the prosecution will be initiated by an appropriate Metropolitan Magistrates' Court inspector
3. Penalties
Employers who violate any of the provisions of Sections 3, 4, 5, and 6 on National Festival and Punjab Holidays and leave, shall be punished for the first time with a fine of more than Rs 1000 and not less than Rs 200
For the second and subsequent violations, the fine of up to Rs. 4000 but Rs. 200 or more, will be applicable
Any unit that obstructs an inspector can be imprisoned for a maximum 3-month term or pay a fine of Rs Rs. 5000 (maximum) or Rs. 2000 rupees (minimum), or both
About domestic employees, Punjab holidays and working days
Punjab holidays are declared in the Negotiable Instruments Act, 1981. They usually apply to government agencies, especially banks. These are generally not used in private and public sector factories and other facilities. The rules for working days are included in the rules of procedure for business establishments under the Industrial Employment (Standing Orders) Act, 1946.
It refers to provisions related to employees who work on different days depending on the requirements of the organization and details their Punjab holidays. In addition, the Factory Law does not provide for giving holidays to industrial workers. Nevertheless, factories and other industrial facilities have many paid festivals and holidays.
In general, factory occupants specify the number of such Punjab holidays in permanent orders or service rules. That said, the Punjab state is very generous when it comes to declaring paid Punjab holidays.
Rules for Declaring National and Punjab Holidays
The National and Festival Holiday Act, which applies to all institutions of the country, is obliged to give the three days, as holidays, regardless of which law it is formed under. January 26th (Republic Day), August 15th (Independence Day), and October 2nd (Gandhi Jayanti). For the rest of the Punjab holidays, the declaration is at the discretion of the states and bodies involved. The number of holidays may vary from state to state.
Working on Punjab Holidays
According to the National Holiday Labor Law, all organizations must be closed on three holidays. However, if the organization needs to function on these days for any reason, it will need to obtain prior approval from the competent authority. Working employees will be entitled to double payments for the day, and some states created the ability to claim a compensatory paid leave.
Some states offer compensation leave or double wages to workers who work on national holidays, but the issue of national holidays is a matter of central law.
Work rules for weekends or special occasions
No law or statute provides for weekend work. However, the provisions for working days are included in the rules of procedure for establishments under the Industrial Employment (Standing Orders) Act, 1946, which includes provisions for working days and Punjab holidays for employees for weekend work
There are several laws related to a particular employment plan. One of these is The Weekly Holidays Act, 1942[1] which includes provisions for weekly holidays for people employed in stores, restaurants, and theaters. The relevant rules are as follows:
All stores must be completely closed on one day of the week, and this day must be indicated by a notice posted permanently by the store owner in a prominent place in the store
The day so determined must not be changed by the shopkeeper more than once every three months
Any person who is not employed in a shop, restaurant, or theater confidentially or administratively shall be given one day of leave each week
There is no deduction from the salary for the day
There are provisions for national and weekend holidays in the law governing the businesses and establishments of the relevant states. Therefore, applicability depends on national law
These state laws provide for holiday provisions that a place of business must grant to persons employed in the jurisdiction of that state
If Leaves Fall Between Punjab holidays, Should You Include or Exclude Them in the Vacation Count Calculation?
This is one of the questions that confuses many recruiters. Technically, all paid leave excludes weekly leave and Punjab holidays. This means that even if an employee has a month (30 days) of vacation (including four vacations a week and one holiday), the employee should be considered on leave for only 25 days, not the whole month.
If an employee takes a vacation from Saturday to Monday and every Sunday is a holiday, Sunday should not be counted as leave. Therefore, you only need to count the leaves specified as working days for the particular employee.
The concept for granting compensation leave for public holidays, Punjab holidays, and weekly offs
Compensation leave must be granted within 90 days of the national holiday or holiday on which the worker worked, along with an average daily salary.
Wage Calculation
Even with the opposite agreement, each worker shall be paid by the employer equal to the average daily salary for national holidays and Punjab holidays, as well as casual leaves and sick leave.
Assumptions –
Workers are entitled to wages for Punjab holidays or weekly offs for the month provided their name is listed in industry records without interruption
If an employee is eligible for sick leave under the Employees State Insurance Act 1948 or sick leave under the Plantation Labour Act, 1951, the employee shall not be eligible for the number of days of sick leave
In the meantime, if he is not covered under both the acts, he will be entitled to a sick leave allowance according to the rate - Half of the average daily salary on a sick day which he is entitled to under this law
If an employee works on a holiday permitted in Section 3, the employee is optionally entitled to receive twice the average daily salary for the day or the average daily salary for the day and a day off for other days within 90 days of his workday
Description – For this section, the average daily wage for an employee is calculated based on the total full-time wages for the last three months, excluding overtime. However, the average daily salary of workers paid by the day shall be calculated based on the wages of the day worked in the month immediately preceding such a holiday or vacation.
Festive Punjab holidays
[Section 3 (1) (a) in conjunction with Section 15 (2) (a)].
The four holidays granted under Article 3 (1) (b) shall be determined annually in consultation with the employee representative by November 30 of the following calendar year. Punjab holidays so set will be given to workers by December 31st of each year by displaying a copy on the bulletin board in English and the official language of the state and in a language understood by the majority of workers
The above dates shall be notified to the timekeeper's office and its copy must be previously given to the local inspector and the registered union of the industrial enterprise worker
The employer must have received a written application by October 31st of each year to claim half-holiday eligibility by paragraph 1 of section 3. If you encounter a problem in this regard, your employer will work with your employee's representative to resolve the issue
If a holiday under paragraphs 1 and 2 cannot be determined by 30 November, the employer must refer the matter to the responsible arbitration committee by 1 December without delay. The arbitrator seeks to reach an agreement between the employer and the employee. If the arbitrator fails to reach an agreement between the employer and the worker within 15 days of receiving the inquiry from the employer, the arbitrator will refer the matter to the Labor Commission's Punjab and decide. Punjab Labor Commissioner must make a final decision by 31 December
List of Punjab Holidays 2022
Birthday of Sri Guru Gobind Singh Ji – 09th January 2022 – Sunday
Republic Day – 26th January 2022 – Wednesday
Birthday of Sri Guru Ravidas Ji – 16th February 2022 – Wednesday
Maha Shivaratri – 01st March 2022 – Tuesday
Holi – 18th March 2022 – Friday
Birthday of Sri Guru Nabha Dass Ji – 08th April 2022 – Friday
Ram Navami – 10th April 2022 – Sunday
Mahavir Jayanti/ Vaisakhi/ Birthday of Dr. B.R. Ambedkar – 14th April 2022 – Thursday
Good Friday – 15th April 2022 – Friday
Idu'l Fitr / Lord Parshuram Jayanti – 03rd May 2022 – Tuesday
Martyrdom Day of Sri Guru Arjun Dev Ji – 03rd June 2022 – Friday
Kabir Jayanti – 14th June 2022 – Tuesday
Id-ul-Zuha (Bakrid) – 10th July 2022 – Sunday
Independence day – 15th August 2022 – Monday
Janamashtami – 19th August 2022 – Friday
Agarsain Jayanti – 26th September 2022 – Monday
Birthday of Mahatma Gandhi Ji – 02nd October 2022 – Sunday
Dussehra – 05th October 2022 – Wednesday
Birthday of Maharishi Valmiki Ji – 09th October 2022 – Sunday
Diwali – 24th October 2022 – Monday
Vishwakarma Day – 25th October 2022 – Tuesday
Birthday of Sri Guru Nanak Dev Ji – 08th November 2022 – Tuesday
Martyrdom Day of Sri Guru Teg Bahadur Ji – 28th November 2022 – Monday
Christmas day – 25th November December 2022 – Sunday
Birthday of Sri Guru Gobind Singh Ji – 29th November December 2022 – Thursday
Besides the above holidays, each employee can avail of any two Punjab holidays to be chosen by him/ her out of the Restricted Holidays for the Year-2022.
Maintaining a Record and Account of Punjab holidays and leaves
All employers must maintain an account for each employee's Punjab holidays, vacations, and sick leave in the prescribed format and method, and all employees must have access to this account. The Government may, by notice, appoint a person or group of persons who deem it appropriate for an inspector to carry out the purposes of this Act for the areas specified in the notice. Each inspector shall be deemed to be an officer within the meaning of section 21 of the Indian Penal Code (Central Act XLV of 160). - [Section 15(2)(c)].
Each employer must submit a statement of workers employed in the calendar year before the 31st of December to the territorial inspector. A copy of this statement is provided and posted to the Workers' Union of Industrial Facilities and should also be stored in a prominent place on the bulletin board in the industrial facility. The following formats need to be followed:
Conclusion
Punjab Holidays come under The Punjab Industrial Establishments (National And Festival Holidays And Casual And Sick Leave) Act 1965 which specifies all the National holidays, Punjab Holidays, Casual Leaves, and Sick Leaves that the worker is entitled to. The employer must notify the employees about the holidays they are entitled to in the coming year so that it becomes easy for the employees to plan their vacations.
One-Stop Solution For All Your Business Related Tasks
Try Deskera for Free Today!
How Can Deskera Assist You?
Employees plan vacations around holidays; this may also include taking some extra leaves, so managing their payrolls can be a lot of work. Imagine software that could do that for you. Yes, Deskera can help you with that.  Deskera People helps digitize and automate HR processes like hiring, payroll,leave, attendance, expenses, and more. Simplify payroll management and generate payslips in minutes for your employees.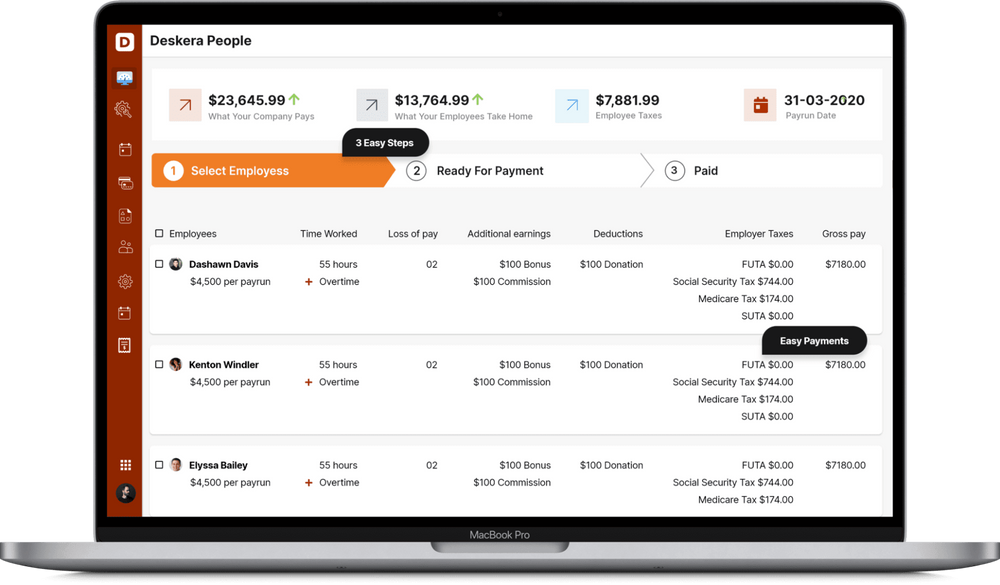 Key Takeaways
Punjab Holidays come under the Punjab National And Festival Holidays And Casual And Sick Leave) Act, 1965 which applies to factories that fall under the provisions of the 1948 Factory Act
Under this Act, all employers must allow three national holidays and at least four public Punjab holidays a year
The law also includes provisions for 7 days of casual leave and 14 days of sick leave for half the wages in a year. However, employees who are eligible for sick leave under the Employees State Insurance act, of 1948 are not eligible for sick leave. Most factories are covered by the Employee National Insurance Act of 1948, so sick leave provisions usually do not apply to factory workers
Article 14 of this law also makes it clear that nothing affects the rights or privileges that an employee has under any other law, contract, or practice
The law requires employees to keep a record of their Punjab holidays, casual leaves, and sick leave
There are also provisions for mutual consultation between management and workers under this law and the rules contained therein to determine the days to be protected as Punjab holidays in the factory
Related Articles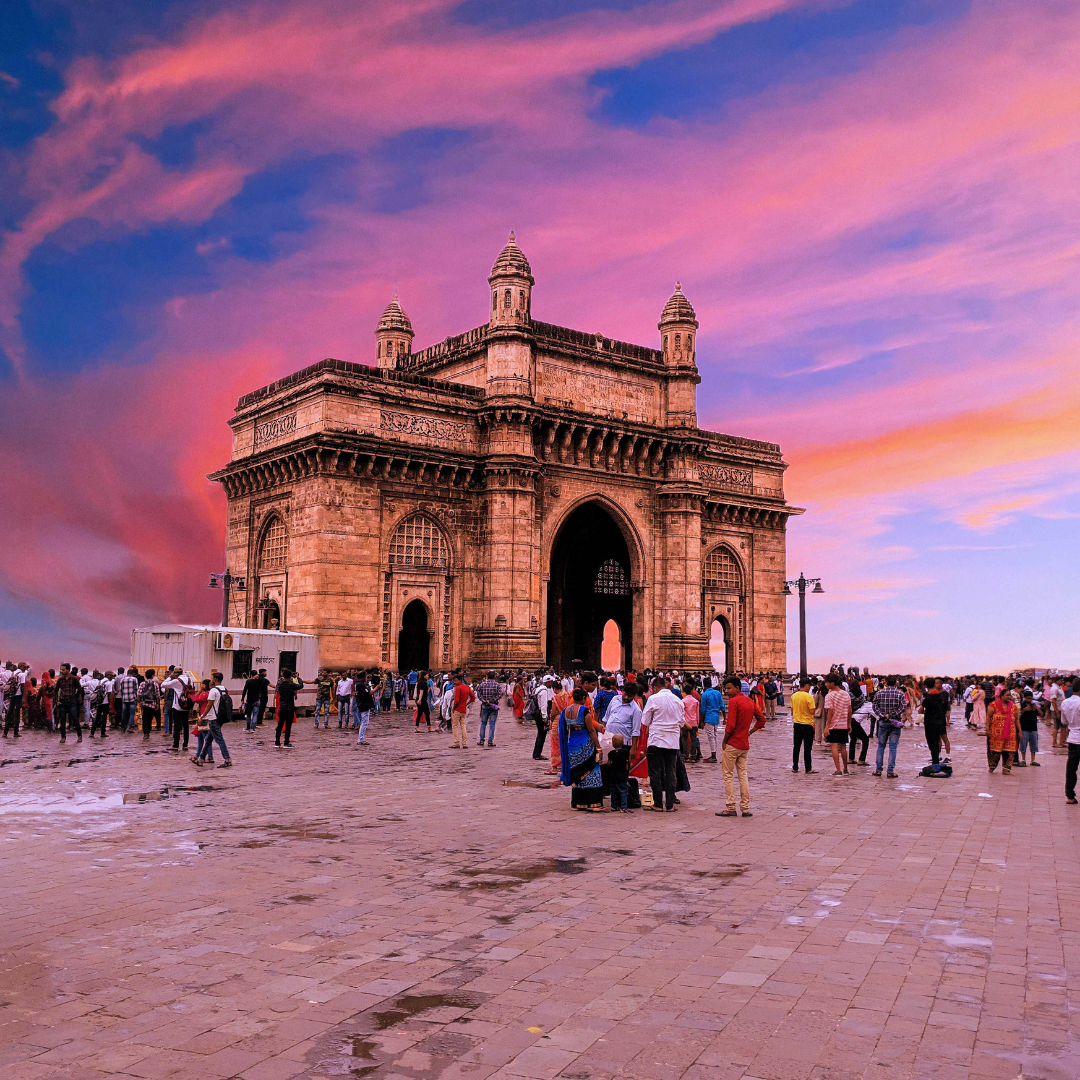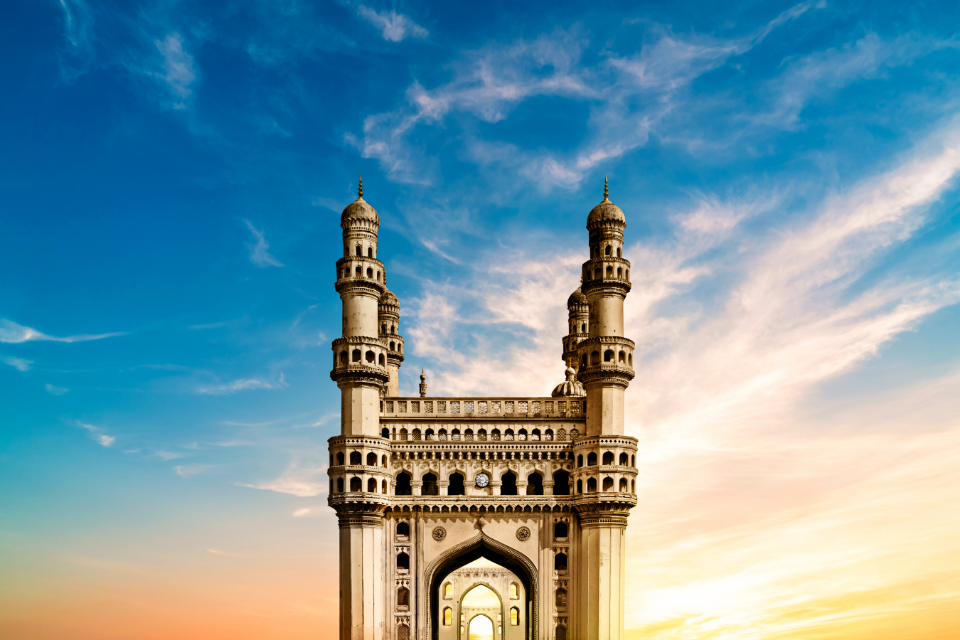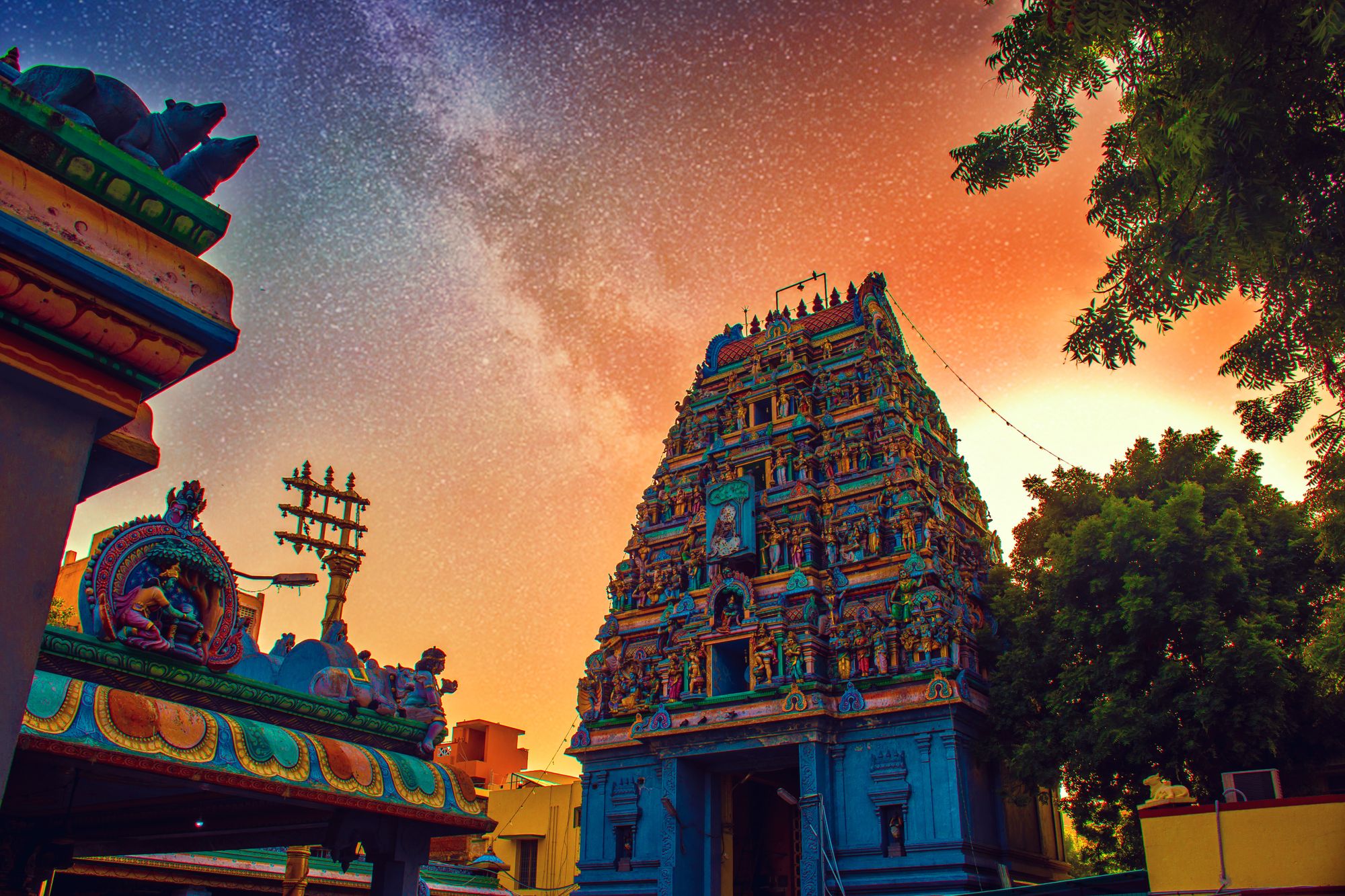 ---
---