Do you know how often a house should be pressure washed according to recent research? Experts advise that everyone should pressure wash their house every 6 to 12 months.
In 2019, the global pressure washer market was valued at USD 1.88 billion, with a forecast of USD 1.95 billion in 2020.
During the period 2019-2025, the pressure washer market is estimated to develop at a CAGR of about 4%.
Pressure washer demand is being fueled by the implementation of severe health and safety requirements by governments and healthcare organizations all over the world.
One of the simplest methods to make a home look brand new is to pressure wash it. The cost to power wash house will vary depending on the scope of your project. Small sections, such as a driveway or patio, can cost as low as $100, but pressure washing the complete house could cost $650 or more.
You can expect the cost to power wash house to be $0.15 to $0.75 per square foot, that is, pressure cleaned using warm water rather than cold water.
While the cleaning machine used by you can be different, the basic cleaning process will remain the same. Power washing, on the other hand, is likely to produce better results since the hot water dissolves grease and debris more effectively.
The costs of pressure washing according to the location
The cost to power wash house varies depending on the area of the house that needs to be power washed. If someone wants outside siding pressure cleaned the cost will decrease.
But some people want to get their whole house pressure cleaned at once so you can expect to get $600 for that. You can offer your customer a scheme according to which if they go for cleaning of their whole house they'll get a discount.
How much will it cost to power wash house?
When a person decides to pressure wash their house themselves, they will be able to save the money spent on the labor. It can save them $25 to $100 per hour which is the cost to power wash house. However, they will still need to pay for equipment, whether it's rented or purchased.
So if the customer doesn't want the labor, you can offer them your equipment so the cost to power wash house will decrease. You can get $35 to $175 per day to rent a pressure washer.
Most cleaning chores can be completed in a day, depending on their level of experience and available time.
Larger operations, such as pressure washing a home's exterior, can take more than a day, especially if there are difficult-to-reach places or two or more stories.
Another option they have is to purchase a pressure cleaner, but this will increase the cost to power wash house.
They will not think of purchasing the pressure cleaner because it can cost them $100 and $1,000 but keep in mind that entry-level machines aren't built to withstand long-term, frequent use. You'll want a pressure washer that will last if you plan to use it frequently.
Although pressure washing is a very simple task, it does come with its own set of risks and hazards. It's critical to know your machine's capabilities as well as the limitations of the items you're washing while pressure washing.
Because wood is softer than concrete, you won't have to apply as much pressure when cleaning it. If you don't, you risk harming the wood and incurring additional repair costs.
When used incorrectly or irresponsibly, pressure washers can be harmful. The most dangerous is an inadvertent laceration, which can occur when a pressure washer's highly powerful spray passes over your skin.
Because of these dangers, people don't prefer to pressure wash their house themselves. They'll wish to hire professionals like you who are trained and will complete the job in the best way.
Expenses of Pressure Washing
The cost to power wash house can be broken down into two categories: equipment and labor.
Equipment and Overhead
Professional-grade items, which are faster and stronger than those generally offered to consumers, should be used by you.
The cost of this high-end equipment, as well as other operational costs such as licensing, insurance, paperwork, and travel, is frequently included in the flat-rate trip price that you include in the cost to power wash house.
Labor
You as a professional pressure washer can charge between $25 and $100 which is the cost to power wash house. Simpler services, such as a driveway or fence cleaning, will cost less, while more sophisticated work will cost more.
You will get paid more for jobs that demand climbing like two-story homes or roofs and those that need accessing difficult-to-reach regions.
What is the cost of pressure washing according to project type?
It's possible that when you talk about pressure washing a house, you're not always referring to the structure itself.
There are several additional areas on the property that could use a deep cleaning which will increase the total cost to power wash house.  Here are some prices for pressure washing different portions of the house.
•Driveway
Depending on the size of the driveway, the cost to power wash house driveway ranges from $180 to $240. If the driveway is longer or requires additional cleaning, has a significant accumulation of dirt, or requires preparation prior, you can get paid more or less for this service.
Pressure washing concrete or other hard surface driveway keeps it in good shape and prevents it from deteriorating too quickly, necessitating costly repairs or replacement. Cleaning surfaces like brick or other specialist materials may come at a cost.
Because of the high volume of car and pedestrian activity, driveways are one of the most popular locations for pressure cleaning. Cleaning a driveway usually costs $0.20 to $0.40 per square foot.
Depending on the size of the driveway and the amount of repair required, this might cost anywhere from $100 to $500. A cleaning solution and additional labor will be required for driveways with a lot of motor oil collection.
•Patio
The cost to power wash house patios of 50-square-foot ranges between $50 and $75. This assumes the patio is composed of concrete or another long-lasting material that can be cleaned with conventional pressure washers.
Patios with grout, intricate detailing, or delicate materials may require a specialized cleaning fee or may not be pressure cleaned at all.
Make sure to discuss the patio space with the customer to determine the finest cleaning procedure. If pressure washing is an option, it might be a terrific way to refresh the area without having to do a whole overhaul. It is important to keep the customer informed and happy to retain the customer.
The cost to power wash house deck or patio will be between $250 and $400. The price depends on the size of the patio and how easy it is to get to it. You'll get paid more for the extra time and effort if a technician has to deal with stairs or barriers.
•Fence
The cost to power wash house fence can be $150 to $300. The cost of a fence can be determined based on the length of the material. Because professionals must use less pressure to avoid harming the wood, wood fences often take longer.
•Gutters
Depending on the number of linear feet of gutters that need to be cleaned, the cost to power wash house gutters can be anywhere from $150 to $225.
So we can say that the cost will depend on the number of gutters in the house. Higher rates apply to taller buildings since ladders are necessary and there is a greater risk of injury.
At least once or twice a year, gutters should be cleaned. After you've removed all loose leaves and other debris, it's a wonderful way to ensure there are no clogs, buildup, or debris. If done correctly, it can be used to clean gutters.
A pressure washer will charge $0.50 to $1.50 per foot to clean the gutters, so the cost to power wash house (single-story home) will be between $50 and $300. If the home is taller, your technician may need to use a ladder or potentially a bucket truck to reach the gutters, which will increase the cost of the project.
•Roof
The cost to power wash house roof is between $450 and $700, depending on the type of cleaning procedure, the size, and the surface of the roof.
Roof pressure washing is a specialized service that comes with an added danger due to the nature of the work. Many roofing materials should never be pressure washed since the protective layers on the material can be removed, resulting in leaks in the future.
It will almost always be more expensive than washing the siding or other areas of the house.
It can, however, be an effective way to remove debris and mildew from roofing materials, allowing them to last for many years longer than if they were permitted to accumulate over time.
Pressure cleaning a roof is usually more expensive than other types of tasks. Because it's more difficult to get equipment on the roof and then navigate the steep terrain, you'll get paid $0.50 to $1.00 per square foot which is the cost to power wash house roof.
•Houses
The cost to power wash house is determined by the size of the home and the difficulty of the work.
•Siding Only
The cost to power wash house siding is between $300 and $600, depending on the size of the home. This depends on the siding material, the cleaning method (pressure or hot water power washing, chemicals, etc.), and other variables.
If the siding is composed of wood or another softer, easily damaged material, a soft or low-pressure wash may be preferable.
Many homeowners discover that simply pressure washing their home's siding can have a significant impact on the structure's overall appearance. The cost to power wash house (small project) will be around $150 to $1,400, depending on how much siding the house has.
•Pressure Wash Deck Cost
The cost to power wash house deck is between $100 and $200, depending on the size and substance of the deck. Low-pressure washing is required for softer timbers.
Cleaning with chemicals near plants or locations where pets or children play may not be a good idea.
•Garage Floor
The cost to power wash house floor of 300-square-foot ranges from $100 to $200. If your customer wants to tidy up their garage or have the floor painted, having it pressure washed first to remove all of the grime and buildup may be a smart idea.
Some homeowners have their garage floors pressure washed to boost the value of their home before selling it. If the floor has a sensitive finish, you may need to use a soft wash or another cleaning procedure.
You as a pressure washer can assist them in making the best decision and deciding the cost to power wash house.
•Pressure Wash Fence Cost
The cost to power wash house fence can be anywhere from $125 to $235, depending on its size. Treated lumber or composite material will most likely be used for the fencing.
A premium cost may be connected with porous or softwoods that require a mild wash.
If a fence is starting to appear old and worn, but customers don't want to spend thousands of dollars repairing it, a little investment (cost to power wash house)  could bring it back to life and extend the time before it needs to be replaced.
•One-story house
The cost to power wash house a one-story home ranges from $150 to 750 dollars. Your location, the size of your property, and the difficulty of reaching every region of your home are the most important elements impacting the cost.
•Two-story house
Without the use of additional equipment, most professional pressure washers can clean the exterior of a two-story home. As a result, depending on the size of the property and the difficulty of the project, you can expect to get paid between $400 and $1,400 which is the cost to power wash house.  
•Three-story house
Most pressure washers, even professional-grade ones used by professionals, will be unable to reach the top of a three-story home.
You will certainly need a ladder, scissor lift, or perhaps a bucket truck to do the job. The cost to power wash house (three-story home) can cost anywhere from $700 to $1,800, depending on the project's complexity.
What Influences the Price of Pressure Washing a House?
The project type, size, and complexity are the three most important factors that influence the cost of pressure washing.
Project type and size
Depending on what section of the property you're cleaning, the cost to power wash house might cost anywhere from $0.10 to $0.50 per square foot. Driveways and patios, for example, need less effort because they are flat and easily accessible.
Despite having to pay for transportation, insurance, and all other overhead costs, a technician spends minimal time at the home because of the small size.
As a result, when a customer gives a professional more work to perform, you'll find that pressure cleaning costs less per square foot.
Project complexity
When a specialist has to spend more time or effort on the project, the cost to power wash house will rise.
Grime buildup (which necessitates the use of cleaning products), difficult-to-access regions (which necessitates more time), and larger, multi-story homes are all examples of factors that can raise your costs (requires more equipment).
If the home has exceptionally stubborn filth or grease accumulation (especially on the driveway), power washing may be a better option. This machine is more successful at breaking up stains, but it is also more expensive for your customers.
Pressure Washer Alternative
Washing by hand can act as an alternative,
when you wash by hand, it will take much longer and demand a lot more effort to complete the same task but it is sometimes preferred by people to save some amount from the total cost to power wash house.
Hand-washing the siding, for example, would necessitate the use of ladders or scaffolding, whereas a pressure washer could reach well above the ground without assistance, this is a crucial factor to consider.
Hand washing is the preferable alternative if the house has sensitive materials that could be damaged by the pressure, such as an asphalt roof.
Similarly, if there is a tiny area that needs to be cleaned, a pressure washer may be too complicated to deal with when you could easily wash it by hand so the cost to power wash house will decrease.
Is Using a Pressure Washer Risky?
Many individuals are concerned about the risks associated with pressure washers. There are a few things to think about.
For starters, most big box stores hire these machines for roughly $50 per day which is part of the cost to power wash house, which can seem like a significant bargain if you have multiple places to clean.
The quantity of pressure per area is the first point of concern. The water pressure cleans the surface, but there is a fine line to be struck between utilizing the correct pressure and using too much to harm the surface.
Different degrees of dirt or debris may necessitate PSI modifications. This can be calculated by an expert to guarantee that the property is not harmed.
Most roofs, for example, should not be pressure washed since it can harm them. When doing this, you may not be aware of which regions to avoid.
You may inadvertently do damage to the property. On the same note, the nozzle must be considered.
There are numerous spray patterns available for pressure washers; the narrower the pattern, the more concentrated the force.
You should understand how powerful some nozzles are or how much harm they can wreak until it's too late. It's your responsibility to take care that no harm is possessed to the property of your customer.
You should work carefully without damaging anything otherwise customer will deduct some amount from the total cost to power wash house.
You as a professional pressure washer should know how to pressure wash the different areas of the house.
You should have a well-trained team who knows how to get things done in the right way without harming any part of the house.
You can decide the cost to power wash house according to the different areas of the house. If you think that the pressure washing of some parts is very complex then you should charge more.
To manage your costs and expenses you can use many available online accounting softwares.
How Can Deskera Help Your Business?
Deskera is an all-in-one cloud-based software that will help your business run efficiently anytime, anywhere, and on any device. Deskera will help your business with accounting, CRM, inventory, payroll, and more, thus streamlining all the departments of your business under its single application.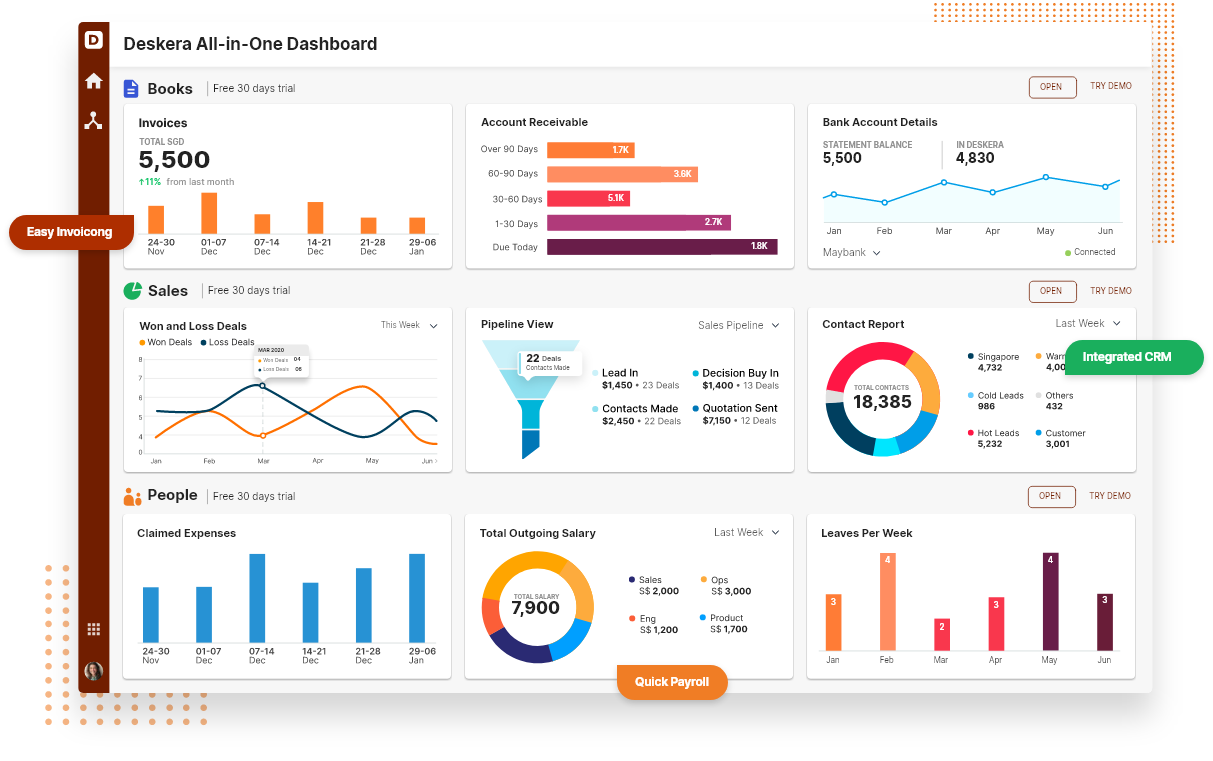 With Deskera Books, you would be able to manage your accounts, invoicing and financial reports. However, your customer relationships and deals would be managed by Deskera CRM, and your HR, payroll, and employees would be managed by Deskera People.
All of these will be integrated with each other, thus granting you with greater operational visibility, eliminating data redundancy, while also helping you track all your business metrics on one platform.
Check out Deskera's product in this video below:
Try Deskera For Your Business Today
Sign Up For Free Trial
Key Takeaways
Experts advise that everyone should pressure wash their house every 6 to 12 months
In 2019, the global pressure washer market was valued at USD 1.88 billion, with a forecast of USD 1.95 billion in 2020
You can expect the cost to power wash the house to be $0.15 to $0.75 per square foot, that is, pressure cleaned using warm water rather than cold water
The cost to power wash the house varies depending on the area of the house that needs to be power washed
Larger operations, such as pressure washing a home's exterior, can take more than a day, especially if there are difficult-to-reach places or two or more stories
Although pressure washing is a very simple task, it does come with its own set of risks and hazards
Professional-grade items, which are faster and stronger than those generally offered to consumers, should be used by you
When a specialist has to spend more time or effort on the project, the cost to power wash the house will rise
Hand washing is the preferable alternative if the house has sensitive materials that could be damaged by the pressure, such as an asphalt roof
Related Articles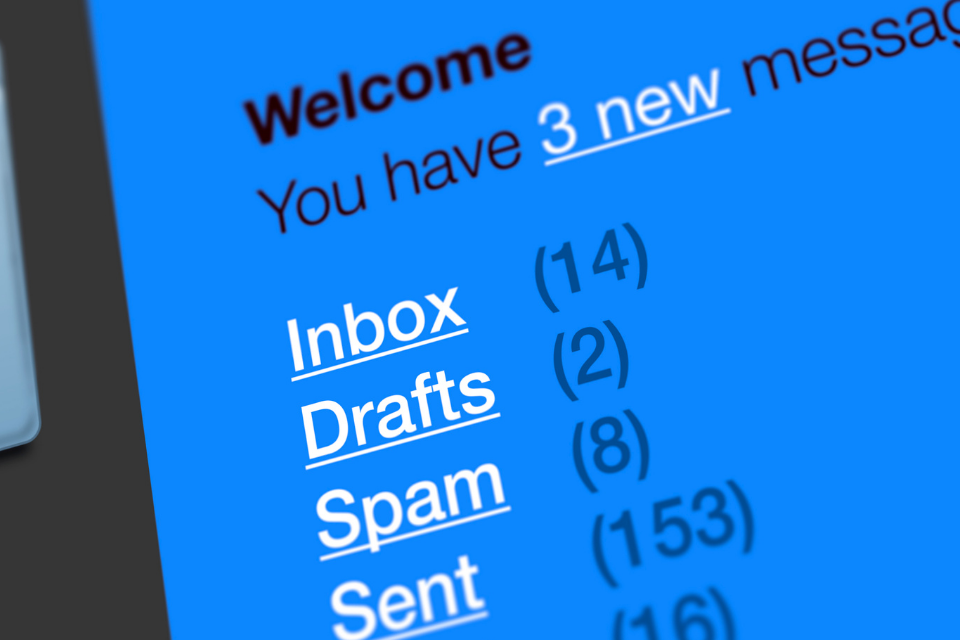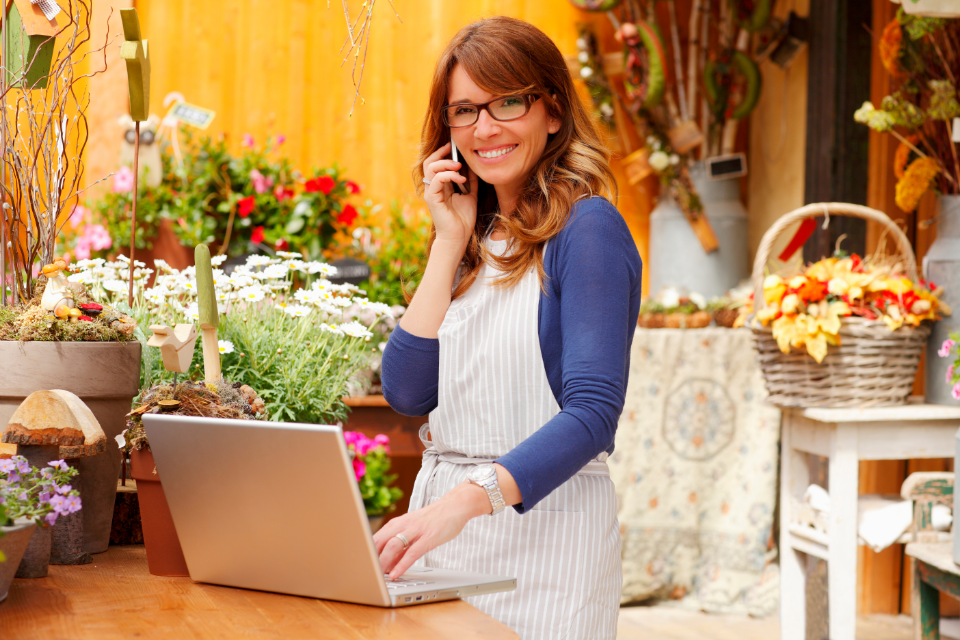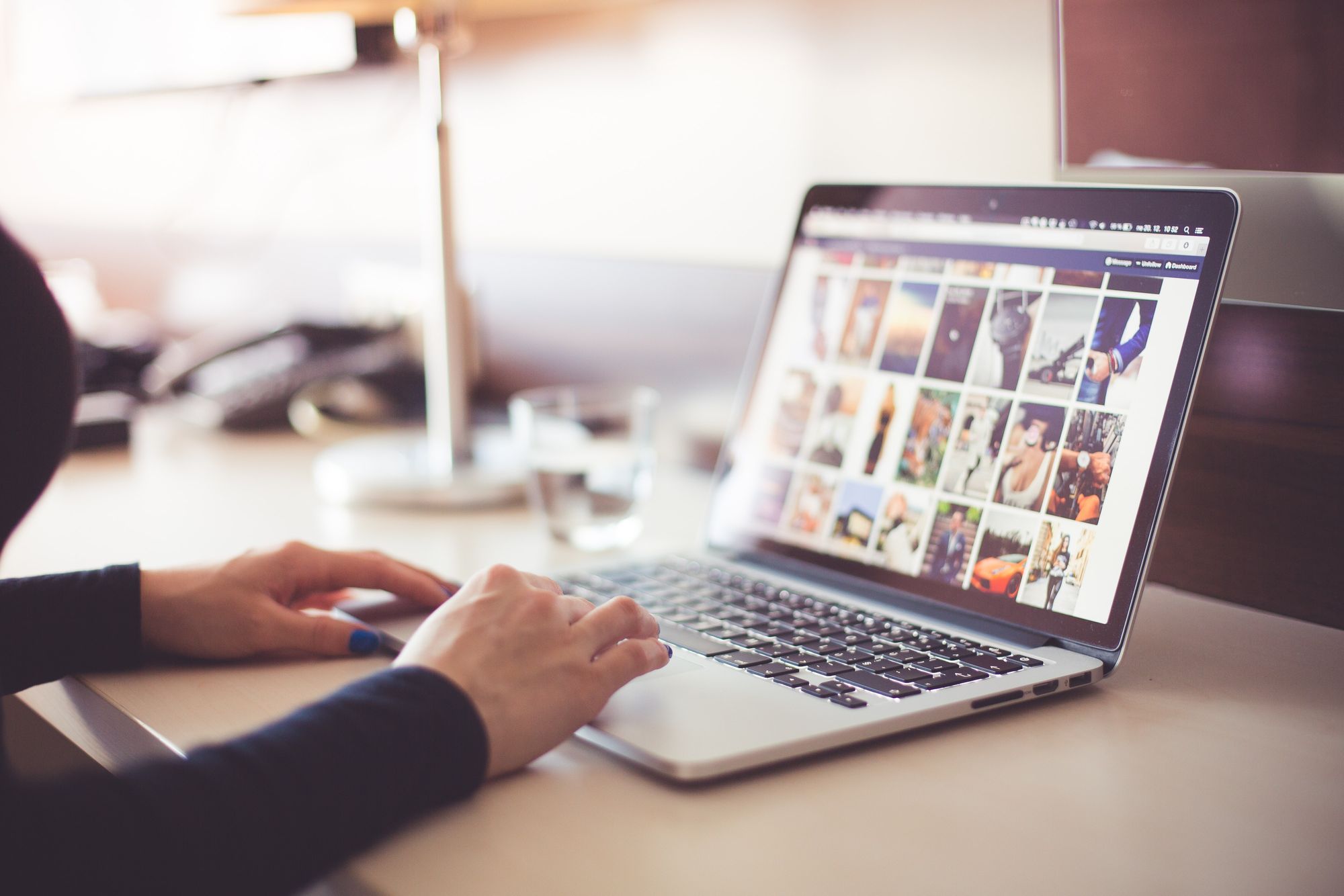 ---
---