Revenue in the telecommunications industry is projected to amount to US$146.10bn in 2022, with an annual growth rate of 3.67% expected by 2025. This raging growth of the telecommunications industry calls for organizations that are well-equipped to stand against strong competition in the market. Wondering how you can have a competitive advantage in the market? ERP is your answer.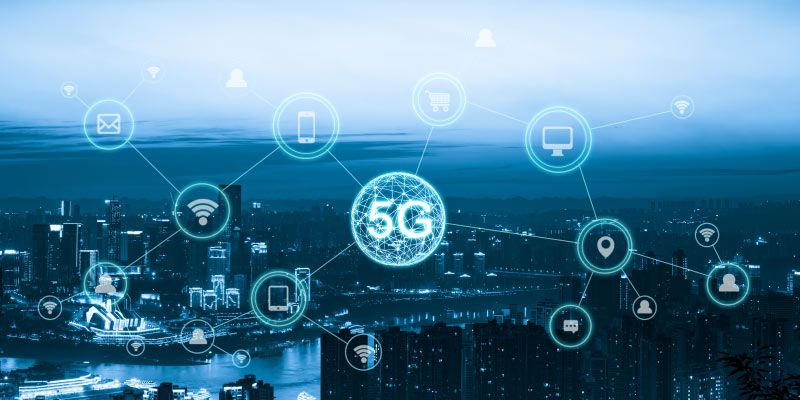 With the introduction of ERP in the market, business is not just made easy but pocket friendly. In this article, we will learn about the many perks of implementing an ERP system for your telecommunications company and how you can overcome significant business challenges with an ERP system in place. So, let's take a deep dive into the world of telecommunications before we learn about ERP in depth.
This article covers the following:
Get Best ERP Solutions With Deskera Today
Try Deskera for Free Now!
Introduction to Telecommunication Industry
Telecommunication is the transmission of information over significant distances to communicate. In earlier times, telecommunications involved the use of visual signals, such as beacons, smoke signals, semaphore telegraphs, signal flags, and optical heliographs, or audio messages, such as coded drumbeats, lung-blown horns, and loud whistles.
In modern times, telecommunications involves the use of electrical devices such as the telegraph, telephone, radio, and microwave communications. Communication channels make use of fiber optics and their associated electronics, orbiting satellites, and the Internet.
Modern telecommunications industry players produce communication equipment and deliver a set of voice, data, and broadband services using wireline or wired infrastructure of cables, networks, servers, computers, and satellites.
Key Operations in a Telecom Company
Here are some of the key departments in a telecom company that helps it run swiftly.
Corporate Department
This team ensures that the company's strategies, plans, policies, and objectives are implemented to the required standards. Executive management reports to the company's Board on the business's general performance.
Core Functions:
Planning and Strategizing.
Oversees overall Company operations.
Responsible for the delivery of the corporate communication function to support departmental and organizational business.
Internal Audit, Risk & Compliance
Core Functions:
Performs and reports outcomes of risk-based audits across the organization, including advisory services as and when required.
Provides guidance to the business to help the business ensure that regulatory and risk controls are in place throughout the business and all regulatory obligations are adhered to in conjunction with the requirement of the business.
Legal & Regulatory
Core Function:
Provide legal advice and make legal representations for and on behalf of the company's Barrister.
Engineering Department
Responsible for developing capability, defining processes, and leading the development of the organization's functions, including network planning, network measurement, and analysis and network optimization; combining software development/configuration, process creation, and management; building the overall network management capability for surveillance and incident management.
Information Systems
Core Functions:
Responsible for the design and implementation of IP solutions along with other departments.
Delivering services and products using an IP network that meet defined quality service standards.
Customer Operations
Core Functions:
Responsible for engineering design, operational performance, maintenance, and upgrade of the fixed access network infrastructures and accessories to meet telecommunication standards and specifications.
Ensuring that customers are provided with services and products in a timely and efficient manner.
Quality services and customer satisfaction are prioritized at all times.
Network Operations
Core Functions:
Responsible for engineering design, operational performance, maintenance, and upgrade of all types of transmission equipment and systems; providing supervision and leadership to staff, suppliers, and contractors in the design, installation, testing, and maintenance of transmission equipment and systems.
Responsible for engineering, operation, maintenance, and upgrade of all power plant equipment and systems; providing supervision and leadership in designing, installing, testing, and maintaining power equipment and systems.
Responsible for the overall optimization, planning, and development of mobile network and associated systems.
Development of mobile network plan, network measurement and analysis, and network optimization.
Network Management & Support
Core Functions:
Responsible for the design, installation, and operation of NOC and operational procedures.
Providing leadership and supervision in monitoring, detecting and resolving, and reporting all events (Telecommunication, power, IP, and Security Network Issues) through NOC.
Compiling and reporting traffic statistics on performance, trends, and forecasts.
Responsible for the design, provisioning, and integration of new projects
Ensuring the best solution and timely installation of new network systems or required products.
Providing supervision and leadership in installing and testing new networks, systems, or products.
Commercial Department
This team looks after the commercial segment, the development of business products, marketing and sales, and customer services.  It ensures the integrated commercial success of the organization.
Product Development Section
Core Functions:
Product Management, planning, and execution throughout the product lifecycle, including gathering and prioritizing product and customer requirements, defining the product vision, and working closely with engineering, Finance, and supporting departments to ensure requirements are clearly and accurately translated and viable, risks are effectively managed, and revenue and customer satisfaction goals are met.
Marketing Section
Core Functions:
Development of the organization's marketing goals and strategies.
Conducting market research and monitoring customer needs.
Promotion and advertisement.
Sales
Prepaid Services.
Corporate Sales.
SME Sales.
Call Center.
Internet Helpdesk & Internet Services.
Commercial Analysis Section
Core Functions:
Analyzing product revenues and margins and developing pricing methodology; determines the pricing of new products and monitors the performance of all products during their lifecycle. Provide commercial business case modeling for product development and investment modeling, including the revenue strategy and plan.
Retail
Core Functions:
To lead the development and implementation of sales plans for retail initiatives nationally in pursuit of sustainable growth in the business and increasing revenue.
Prepaid Section
Core Functions:
Responsible for all prepaid services (Mobile, Fixed Line & Internet) and ensures prepaid revenue meets overall company revenue targets.
Finance Department
Responsible for financial and fiscal management aspects of the company operations, providing leadership in administrative, business planning, accounting, and budget activities.
Financial Operations
Core Functions:
To provide high-level financial and management accounting services, including assisting in preparing statutory accounts, review, and processing of transactions and reconciliations in accordance with Accounting Standards. It also includes risk and compliance management, conducting checks to assess controls' effectiveness.
Business Support
Core Functions:
Responsible for applying accounting principles and procedures to analyze financial information, prepare accurate and timely financial reports and statements, and ensure appropriate accounting control procedures.
Billing & Revenue Assurance
Core Functions:
Ensure revenue is processed and recorded accurately and efficiently whilst monitoring, identifying, remedying, and preventing problems that result in financial underperformance.
HR Department
This team supports the business operation by administrating and managing workers' contracts, benefits, and welfare and facilitates logistics.
HR & Business Support
Core Functions:
Responsible for implementing employee relations, health safety, and well-being framework; ensuring the continued delivery of key services and quality experience by customers in the event of significant, untold crisis events.
Responsible for the delivery of the Business Support function to support departmental and organizational business objectives.
Responsible for managing and driving Human Resources, Learning, and Development strategy by developing and managing processes and capabilities that ensure effective and efficient delivery of services.
Property Security & Fleet Section
Core Functions:
Responsible for the delivery of the property function to support departmental and organizational business objectives.
Administering day-to-day company vehicle fleet general maintenance and fuel suppliers.
Managing a team of security personnel, designing, installing, commissioning, and operating electronic security systems, and providing supervision and leadership on all facets of security to ensure the protection of company employees, assets, and property.
Challenges in the Telecommunications Industry
Every growing business comes with challenges; the telecommunications industry also faces some challenges.
Complex Operational Processes
With millions of subscribers and a variety of products and customized solutions, operational tasks have become increasingly complex since face-to-face assistance is not an option.
Even simple tasks such as service configuration, invoicing, order fulfillment, and payments are now challenging. Handling complex operations requires more resources and tools, which also increases the financial overhead of telecom companies.
Moreover, consumers want everything to be super quick. They aren't ready to tolerate any delays in the operational processes, especially not while facing a pandemic and global quarantine. It's time to be more resolutive than ever.
Personalized Customer Service
Most telecom service providers receive millions of customer requests every day, now more than ever. With the ever-growing number of requests, the inability to go to physical stores, and many employees working from home, delivering quick and empathetic assistance becomes a problem.
During these times of crisis, immediacy, personalization, and omnichannel communication are more important than ever. Ignoring these needs can lead to long waiting times, annoying to-and-fro conversations with multiple executives to get the issue resolved, and unsatisfactory automated responses.
All of these can ruin a customer's relationship with your company. And an agitated customer is definitely not something you would want. Being empathetic and providing instant solutions is essential to maintaining a long-term relationship with your customers.
Transparency
Aside from keeping data secure, telecom companies need to ensure that they're transparent with their consumers and clients about how they use data. In recent years, we've already seen the impact that regulations like GDPR have had on the way we manage information.
With a greater reliance on digital tools and artificial intelligence, it will be more important for companies to reconsider the way they collect data. The key in the new landscape is to find the right balance between personalizing customer experiences with useful insights and keeping private information under wraps.
Telecom companies will need to ensure that they have the right systems in place to track the flow of information in the organization from beginning to end. Any information captured needs to be carefully assessed and stored according to industry guidelines.
More importantly, companies need to be able to prove, on demand, that they're taking all the appropriate measures to keep their customers and their information secure.
Today's consumers are even more concerned about the control that they have over their data and valuable information particularly in a world where everything is digital. Telecoms brands must be ready to show that they're committed to privacy.
Large Number of Invoice and Billing Disputes
Above-average billing errors for both voice and data contracts consistently haunt customers of telecom carriers, and this more than likely contributes to that poor customer service reputation. Businesses large and small are likely to experience one, if not many, of the following disputes:
Inaccurate or deceitful rates: This is the leading cause of invoice billing disputes among companies and their telecommunication carriers. Inaccurate rates are almost always in the carrier's favor, with invoice totals misaligned with what the customer was quoted or contracted.
Unexpected rate hikes: Businesses frequently cite receiving invoices for their standard service package, yet prices have suddenly jumped without any apparent warning.
Missing renewal or new-service discounts: Businesses promised certain credits or discounts could sometimes wait for three to four billing cycles to see that credit applied.
Continued billings after the stop-bill date: Continued billings strike even when businesses have proof of their cancellation, with evidence like disconnect request confirmations, dispute ticket numbers, and the stop date committed in writing.
Obscure third-party add-on fees: Businesses may be charged for things like network security surveillance or voicemail transcription services they weren't aware they received. This obscurity leads to invoice discrepancies, plus many disgruntled phone calls with your provider.
Charges for services you don't receive at all: Perhaps most frustratingly, it's not uncommon for companies to be billed for telecom services they don't even have in their contracts complicated further by contract audits, overly complex bill reviews, and reimbursement procedures.
Managing Telecom Inventory
Telecom inventory consists of all the hardware, propriety, and licensed software, phones, and digital assets a business uses to conduct daily communications. In total, the telecom inventory for the average company today might incorporate many of the following:
Wireline phones and devices
Wireless phones, smartphones, and devices
Voice over internet phones
Software licenses
Telecommunications network hardware
Network surveillance and entry technology
On-premise hosted or hybrid cloud services
When managed cohesively, businesses can unlock competitive advantages and cost savings through more synchronized communication systems. When not managed effectively or siloed altogether businesses have a harder time performing basic operations, from holding meetings and transcribing customer service calls to sharing documents with remote employees and approving carrier billings and invoices.
The most common telecom inventory pain points include:
Too many or too few communications programs/options in place
Legacy telecommunications technology, including software
Inventory ownership gray areas
Complicated, individual invoices and billing cycles for each category of inventory
Expensive billings due to lack of bundling
No clear way to scale systems
Increased risk for data breaches, insecure network endpoints
Increased fraud exposure
Many Carriers to Manage or Unsure of Which Telecom Provider to Use at All
Similar to the issues that come with managing telecom inventory, organizations today can face choice paralysis regarding which carriers to work with. Many end up stretching themselves too thin, partnering with numerous specialized carriers to outfit cloud, VoIP, software, wireline, and wireless solutions in individual or regional offices.
Too many carriers for your business' telecom inventory can also be a byproduct of time. More established enterprises may have opened offices when wireline phones and audio conference calls were all the technology they needed.
Across the years, management may have secured ad-hoc technologies without much exploration into the advantages of streamlined telecom expense and inventory management. Serious process gaps, employee headaches, and misappropriated budgets are the inevitable results.
On the other side, a business can fall down the opposite rabbit hole: telecom carrier indecision. Carriers may seem to make similar service promises, offer indistinguishable technology and guarantee near-identical contract terms and rates. It can be overwhelming to determine which telecom carrier is right for your business, then feel confident without any buyer's remorse.
Tracking, Managing Current and Unused Phone Lines
Both used and unused phone lines carry the same problem for businesses: If you don't know which is which, how can they ever be improved? For something that seems so simple, when was the last time your organization performed an in-depth telephone audit? These analyses can be performed wholly in-house or with the assistance of an independent auditor, who is likely to look for:
Little or incomplete data on phoneline inventory
Frequent errors in telephone billings and invoices, which could be costing organizations thousands every year
Contract gaps or overcharges, where a business pays for phone features they don't use or didn't know they had
Wireline and wireless phone questions without a clear answer or accountability chain-of-command
Infrastructure analysis to determine which lines get used, for how long, and by whom.
Siloed Data and Communications
For telecommunications organizations, data often resides in silos. Internally, data resides across procurement, customer service, or transportation management systems, making cross-team collaboration time-consuming. Externally, telecommunications companies often communicate with vendors and contractors manually.
As teams have to hunt for information across multiple systems internally and spend extra time manually communicating both internally and externally, these data silos become bottlenecks in the supply chain process. Greater efficiency requires improving data sharing internally and automating communications externally.
Efficiently Tracking and Handling Outages
To keep customers happy, you have to maximize service uptime. This means knowing when there's an outage, discovering root causes, and dispatching maintenance crews or technicians to bring networks back online.
Delivering better service to customers means building out streamlined workflows and automating as much of the process as possible. For example, if an area experiences an outage, the right application could create a ticket in case management, then schedule and dispatch the closest technicians to the area to investigate.
Bonus points if this includes a mobile application where techs can take photos, track time on tasks, and access knowledge-base articles about solving problems more manageable.
Plus, outages occur frequently enough that the process to address them is a good candidate for process mining. Process mining tools, available in a best-in-class low-code platform, allow you to analyze a workflow visually to pinpoint bottlenecks or inefficiencies.
If you note an outage consistently takes longer to fix in certain regions, process mining will identify where the inefficiency is occurring and provide data-backed insights on how to improve the process.
What is As-Is Process Analysis that You Must Practice as a Business Owner?
An as-is process analysis or current state analysis is a process management strategy that identifies and evaluates a business's current processes. It not only helps you spot the loopholes in your current system but offers an opportunity to improve your business processes.
With As-Is process analysis, you can focus on an entire business organization or on one or more specific processes within a department or team. Mentioned below are some of the key areas in which As-is process analysis can prove fruitful:
Putting money in the right place
Making processes cost-effective
Improving existing processes or creating new processes of the apparel industry
Boosting customer satisfaction
Improving business coordination and organizational responsiveness
Complying with new regulatory standards released by the government
Adapting processes following a merger or acquisition
These are some of the benefits of as-is process analysis, but is it crucial for your telecom industry, too, let's find out!
Get Where You Want To Be with As-Is Process Analysis
The key benefit of as-is process analysis is that it helps you build a concrete foundation in an organization's processes. If you are not aware of the weak points of your business processes, it can be difficult to manage and improve the systems in place.
By conducting an as-is process analysis, you can expect the following perks for your organization.
Align the operations of your business with a pre-aligned business strategy.
Increase operational efficiency.
Increase control and consistency across the organization.
Gain a competitive edge in the market.
Improve process communication and training.
Help you identify reasons to adopt new systems like ERP to take your business a level up.
What is ERP?
Enterprise Resource Planning (ERP) is a type of software organization used to manage day-to-day business activities such as accounting, procurement, project management, risk management, compliance, and supply chain operations.
A complete ERP suite also includes enterprise performance management and software that helps plan, budget, predict, and report on an organization's financial results. Sounds like quite a software for your business. Let's find out some major reasons why you need an ERP for your beverage business and how it works.
How Does ERP Work?
An ERP system works by decreasing the number of resources needed to run the business optimally but still ensuring profitability and business improvement. The ERP system is different from a single application because it allows other enterprise modules of your company to work from one database.
The system collects data from different parts of the business. It puts the data into a central location where employees who need it can access it. It dismantles the silos many businesses suffer from and ensures that adequate information is available to those needing it.
Suppose your company's ERP system is almost fully automated. ERP does the data entry for you in the back end and exchanges the information with other units needing it.
For instance, when a shipment order is initiated for the last item in stock, the inventory management modules must record this information and inform relevant departments to replenish the inventory. The sales team will also be informed so that it doesn't make promises that it can't deliver.
What are the Benefits of ERP?
Here are some of the remarkable benefits of ERP:
Data Security
Safeguarding customer data is no easy feat. Growing threats are targeting weak legacy systems to compromise data. Thus data security is a priority for most telecom companies, and ERP systems understand this more than anything.
Cloud-based ERPs provide more data security than a conventional on-premise system. Because of this, cloud-based ERP systems are gaining more recognition across the globe.
Bridging Operational Gaps
ERPs are best known for maximizing operational efficiency.  They recognize gaps in operational areas and help eliminate those bottlenecks effectively. ERPs can create optimized schedules so that production efficiency and delivery performance are enhanced.
• The supply-demand balance is maintained efficiently.
• Company-wide visibility.
• Data-driven decision-making.
Need to Eliminate Disparate Systems
In a challenging business environment, disparate systems with multiple User Interfaces (UI) are difficult to manage. Having to go through data piles on three different systems can indeed make the day of an executive unproductive.
A cloud-based ERP system eliminates the need to go through multiple point solutions as executives will have access to real-time data that connect across various departments and channels in a single system. Thus, telecom companies can focus more on customers than on handling the business process.
How Can ERP Help You Overcome the Challenges Faced By Telecom Industries?
Considering the many challenges faced by telecom industries,
Fragmented Back-Office Operations
The market is crowded with point solutions that fragment back-office operations. This can negatively impact the company and result in reduced productivity. Since telecom industries provide a plethora of services, automating these various processes is a necessity.
With an effective cloud ERP system, back-office operations can be streamlined and built into a single platform. This improves communication between various channels, and managers can have a 360-degree view of the entire business 24/7.
Operational Costs
When there is constant innovation in an area, operational charges skyrocket. Also, running disparate systems (spreadsheets, accounting software, etc.) is costly because of the need for constant updates and maintenance.
A unified platform that can control all the business areas simply reduces the workload and optimize costs. ERPs can turn your attention back to core customer needs and away from software updates and maintenance.
Scalability Factor
The Telecom industry is changing rapidly because a calendar year is equal to three internet years. New technologies are evolving each day. Hanging onto legacy systems can create considerable hindrances in growth. Expansion is synonymous with the telecom industry, and these point solutions cannot unify data and make sense of it.
ERP systems, on the other hand, are built for scalability; think "cloud systems" because on-premise ERP software takes you back to square one regarding scalability. Cloud-based ERP systems can grow with your business and eliminate unwanted licensing and maintenance charges since all users are always up-to-date.
Service Updates
Telecom companies are constantly bringing out new plans and services to fit customers' needs. Existing financial tools cannot often incorporate new plans and struggle to integrate them into the existing structure.
ERPs have in-built tools and customizations that are regularly updated. These tools can seamlessly integrate any new project plans into the existing system. Advanced ERPs are known for accommodating various currencies, languages, and regulatory requirements across the globe.
Gaining Insights into Your Business
Centralizing data is just the tip of the iceberg. ERPs can provide you with key insights with the help of custom reports and business intelligence. In a customer-centric business like this,  identifying areas where growth is stuck is important.
To do this, companies should be able to gain insights into profitability by customer or service to formulate their go-to-market strategy better.
Managing Your People
Human resource management is a long exhausting process. The HR team needs to keep track of all employee needs while assessing their performance, salary, and schedule.
An ERP system can keep track of employees and manage all their requirements on time. ERPs also reduce duplicate files and manual errors comparatively.
How Can an ERP Software Help You Overcome Challenges Faced by Telecommunication Industry?
ERP is a tool that every industry needs, let's look at all the problems that ERP resolves for a telecom industry.
Reduced Operational and Management Cost
Keeping the evolving cloud technology in mind, a majority of organizations are switching to cloud ERP deployment. When the data is stored and managed off-site by the cloud providers, you don't need to invest in an IT team or spend money on multiple servers.
All you need to do is pay a monthly or yearly subscription fee to the cloud provider. Every function is managed remotely in the data centers.
Utmost Data Security
The telecom industry deals with multiple modular systems that include cabinets, boards, shelves, etc. The larger and more complex products are, the more intricate their data is. Data is an asset that creates business value and should be managed with great care.
When an ERP is deployed in the cloud, business data is backed up at regular intervals, and recovery is ensured. The organization's data is stored in a central data center, and there are multiple levels of data security.
Why Do You Need ERP for Your Business?
Here are a few reasons why ERP is a must have for your telecom industry:
Makes Business More Agile
In a rapidly evolving business climate, being able to respond to change is essential. A good ERP system is flexible, modular, and scalable enough to adapt to changing market dynamics and customer needs.
You can initially implement specific applications that make sense now and add on seamlessly integrated applications as needed as your business grows.
Increases Efficiency and Productivity
Inefficient spreadsheets, manual workflows, and outdated software can inhibit your business growth. An ERP system can streamline your entire organization and put your data all in one place, enabling more accurate reporting and a more efficient, collaboration-based, and data-driven work environment.
Save Unnecessary Costs
Running your business with an ERP system creates efficiencies that make it leaner as it grows. Many companies report that they are able to expand without adding additional staff or IT costs. The cost of implementing an ERP system is easily eclipsed by the ROI of a more efficient, fully optimized business environment.
More Security and Accessibility
You can reduce your risk and hardware costs by moving your ERP to the cloud. Embrace the future of information systems with a modern ERP hosted in a secure cloud.
Moving your ERP applications to the cloud allows you to scale, extend and upgrade quickly. It also increases visibility and accessibility even further, taking full advantage of an ERP system's capabilities.
Earn a Professional Partner
When you upgrade to an ERP system, you also gain the partnership of your ERP implementation provider and all the support from implementation and training to software support to community membership that they have to offer.
Some ERP systems have dedicated user groups and communities that open up entire networks of industry innovators and dynamic brands.
Helps you Grow your Business
An ERP system can eliminate inefficiencies, wasted time, and wasted resources, empowering your business to thrive and flourish. If you've been burdened by an inability to keep up with demand because you're limited by conventional systems or stagnant legacy ERP systems, upgrading to a modern ERP system frees your business to realize its true growth potential. Effectively manages required products while minimizing costs and inventory.
Real-Time Business Report
Manage and operate your resources with technology built to meet the demands of the telecommunication industry. Automate your billing, get real-time performance reports, and have full visibility into your company's financial health. Make the most of your resources with cost-effective solutions that scale as you grow.
Easy Management
Manage multiple locations, centralized processing, robust reporting, and a total view for managing your company. Scale as you grow with a system that allows you quick and cost-effective access to reporting and gives you the ability to manage all your resources across all your entities in real-time from one place.
Automated Invoice
Automate your invoice creation and distribution to shorten the turnaround on payments. Report on the financial well-being of your billing processes with a robust solution built specifically for telecommunications companies.
You can drill deeper into key metrics such as monthly recurring revenue and periodic revenue recognition and quickly produce highly detailed reconciliation reports to satisfy even the most rigorous audit requirements.
How to Choose an ERP Software?
Here is a checklist of things that will help you pick an ERP software for your telecom business.
Conduct a Process Review Analysis
Since ERP is, first and foremost a business initiative, you should first define and document your current business processes, pain points, and strengths. This analysis should also include what you think your processes should look like in the future (your "to-be" state) and the corresponding business requirements.
These processes and requirements should eventually be used by potential software vendors to demonstrate their product's capabilities within the context of your business needs.
Evaluate the Technical Fit
Although ERP should be a business rather than a technology initiative, it's also important to understand how a potential software solution will align with your current infrastructure. For example, if you're a Microsoft shop, you're likely to find a better technical fit with ERP software products built on a .NET platform.
Understand the Total Cost of Ownership
During the sales cycle, ERP software sales reps are interested in downplaying the costs and risks associated with purchasing their software. However, it's a lot easier to accept potential costs early in the process rather than after you're already committed to a particular solution.
Be sure to uncover "hidden costs" associated with ERP, including implementation costs, hardware upgrades, backfilling your project team resources, software maintenance, etc.
Develop a Realistic Implementation Plan
While you're still in the sales cycle, you should take vendor implementation duration estimates with a grain of salt. It's important to develop a comprehensive project plan that includes not just the activities required to install the software but the ones that are required to ensure that the solution is fully functional, tested, and accepted by end users.
This plan should be developed prior to your final software decision, so you fully understand the cost and resource commitments required to make the project a success. Your implementation project plan should include everything from business process and workflow design to data migration, conference room pilot, multiple test iterations, and key organizational change management activities.
Track the Potential Business Benefits of the New System
If you don't measure it, you likely won't achieve it. ERP projects are no different. Chances are your organization is looking at ERP as a way to reduce costs, increase revenue, or scale for growth, and you should estimate and measure benefits against these metrics if you are going to realize the full potential of ERP.
Keep your Options Open
While this may sound more like dating advice, it's also relevant to choosing an ERP package. Contrary to common belief, there are more than just two to three primary ERP software vendors.
Although two to three software vendors constitute a majority of market share and marketing dollars, there are at least 70 viable ERP software solutions in the market, all with varying degrees of functionality and strengths.
Too many companies choose a solution based on a brand name or based on what competitors are doing. Instead, organizations need to consider the options that are going to meet best their unique business requirements and sources of competitive advantage.
Look for Objective and Independent Advice
Ask colleagues, employees, and other contacts what they use or recommend for a company like yours. Conduct research on the internet or hire an ERP consultant if necessary.
In any case, don't assume you have all the answers if you don't have experience with ERP. Find other sources of independent ERP advice to validate what you're hearing from software sales reps.
Evaluate ERP Technology Platforms Supported
As technology platform offerings vary, such as on-premise, cloud, and managed services selecting the right ERP solution for your business should be first and foremost in your decision-making process.
Technology platforms are an important part of your ERP software, but each offering does have its pros and cons. The adoption of cloud-based ERP systems has become more acceptable in our business cultures today, but cloud solutions still hold a very small percentage of total ERP systems sold in North America.
Managed Services provides outsourcing services of servers and backups and tend to be used by larger companies to control capital costs and are based on a rental model.
On-premise is the traditional method where you purchase the ERP system to be installed on company-owned servers. You will need to evaluate the ERP system that best fits your company and adopt the technology platform supported by the ERP system.
Determine Potential Business Benefits of the New System
Understanding the potential business benefits of a new ERP system to your company should be measured in a quantitative, qualitative, and financial manner. The benefit can easily be defined by assessing the key functional areas of your business to determine the impact it will have on all stakeholders, including customers, vendors, and employees.
Many business owners believe they have an intuitive feel of the impact on all stakeholders, but to truly understand the measurable benefits, a needs analysis should be performed to validate and confirm the investment needed to maximize a return.
Determine the Impact on Personnel
Let's not underestimate the impact a new ERP system will have on your personnel, especially if they are not involved in the decision-making process. Your employees have a detailed understanding of the requirements needed to assist them in performing their day-to-day job responsibilities, and empowering those in the selection process will definitely help attain the commitment needed during the implementation process to achieve success.
User Support
People in every functional area will be users of the new ERP.  Gain their support by ensuring their needs and desires are included in the requirements list.  Those users, wherever they work, will have much to gain through the success of your ERP implementation.  
Let those users know they will have the support they need, such as training and equipment they need to use the ERP, and receive value for them as well as for the overall organization.  
Make certain they know they will have support helping them through the needed changes. In return, they will support your efforts to use and benefit from your new ERP. Make sure here that the documentation users will need is available when and where needed by users and is of sufficient quality to meet their needs.
Technology and Future Scalability
These concerns apply to the software used to develop your ERP system and to the hardware required to use that ERP.  We know there will be ongoing developments and improvements in both domains.
We might not want either to perform on the bleeding edge of technology, but neither do we want either one to use obsolete technology today.  At the same time, we want to buy our ERP from a provider with a good record of keeping up with technology developments and who promises to maintain that strategy.
Evaluate and Select Options
The traditional ERP system running on an on-premises server and supported by an in-house IT staff is not the only choice today.  Many businesses choose an ERP that runs in the cloud using a SaaS framework.
The initial investment is reduced in favor of monthly "rental" payments that include the software and most support needs. You can choose a hybrid approach where your business owns the ERP but operates it in the cloud running on shared servers.
Many ERP systems today are developed using open-source software too.  These benefit from free or very low cost to acquire the software. You have the source code for open-source, so you have the power to complete customizations.  
Users everywhere update open-source ERP, and they find and fix bugs.  Those improvements are available to all users immediately without waiting for a development company to issue a new revision. If you have concerns related to these options, your choice will point to what ERP system selection criteria are essential for your business.
Necessary Customization
The perfect ERP will never require any customization.  Since none are likely to be perfect, any customization will be a selection criterion.  Understand among your team what customization is desired and whether it truly is essential.  
Today's ERP systems use the knowledge gained from thousands of customers. Is there some component of your business that is unique among every other business around the world?  Not likely.
If your desired customization can be worked around easily using an existing ERP, that customization is not a selection criterion. If that customization can be deferred while you use an existing ERP and evaluated later, it is not immediately a criterion, but the ability to implement that customization later is a criterion.
On the other hand, if your desired customization is required, look at ERP systems with an eye toward the ease and efficiency of that customization.  Do you have developers skilled in the programming language required? Are developers with that skill available in the employment market?
How will your ERP handle the customization?  Can you use business objects or other validation techniques to ensure compatibility with other components of the ERP?  Can you introduce your customization with no adverse effects on other components of ERP?
FAQs ERP
ROI and Payback on ERP Software
Return on investment does not just imply in terms of financial gain. It can be in terms of the growth in productivity and efficiency, in terms of overall improvement in the performance of the company, or even to the extent of better transparency in the operations being carried out by the firm and, of course, the satisfaction of the users.
ERP automates your entire system while seamlessly integrating them, resulting and fast and accurate movement of data reducing redundancy and the effect caused by delay.
ERP helps you deliver solid customer satisfaction by improving on-time shipments, automating clerical tasks, reducing inventory, and providing solid information to make decisions on.
Billing and delivery errors are eliminated using system automation. These benefits certainly boost your productivity, reduce extra costs and overheads, and ultimately increase ROI.
The two essential factors determining the ROI and Payback potential are the Installation and implementation of the software. ERP offers outstanding implementation and installation packages, thereby offering its clients unique and effective software solutions for their organization resulting in superior business operations and profits.
What kind of companies use ERP software?
Enterprise systems are beneficial to companies regardless of size or industry. In recent years, small- to mid-sized companies have fueled most of the growth in the ERP industry. While large enterprises dominated ERP usage in the past, niche solutions have made it possible for smaller businesses to implement an ERP system.
Companies pursuing digital transformation often implement software to enable their digital strategies. These companies use technology to enable digital operations and create new business and operating models. Some of the goals they hope to achieve by implementing new technology are improving data insights and improving the customer experience.
ERP vs. CRM software: What's the difference?
Customer relationship management (CRM) software is a type of enterprise software that automates a company's sales and marketing functions. Many vendors include CRM software in their full suite of solutions, but some companies take a best-of-breed approach. They'll implement a CRM system from another vendor and integrate it with their main system.
CRM software provides real-time data on lead behavior and demographics, allowing companies to personalize their communication with leads and customers. CRM functionality enables businesses to maximize the benefits of their projects. Improving the customer experience is a common reason organizations implement software solutions.
Get Best ERP Solutions With Deskera Today
Try Deskera for Free Now!
How Can Deskera Assist You?
Now that you have understood the importance and benefits of ERP software, the next logical step would be to integrate it into your telecom business. Our ERP software Deskera makes for the best fit for your business. With Deskera books, you can simplify the accounting of your business, HR processes, and CRM.
Key Takeaways
Telecommunication is the transmission of information over significant distances to communicate.
Enterprise Resource Planning (ERP) is a type of software organization used to manage day-to-day business activities such as accounting, procurement, project management, risk management, compliance, and supply chain operations.
A cloud-based ERP system eliminates the need to go through multiple-point solutions.
Cloud-based ERPs provide more data security than a conventional on-premise system.
ERPs can create optimized schedules to enhance production efficiency and delivery performance.
Cloud-based ERP systems can grow with your business and eliminate unwanted licensing and maintenance charges since all users are always up-to-date.
Related Articles: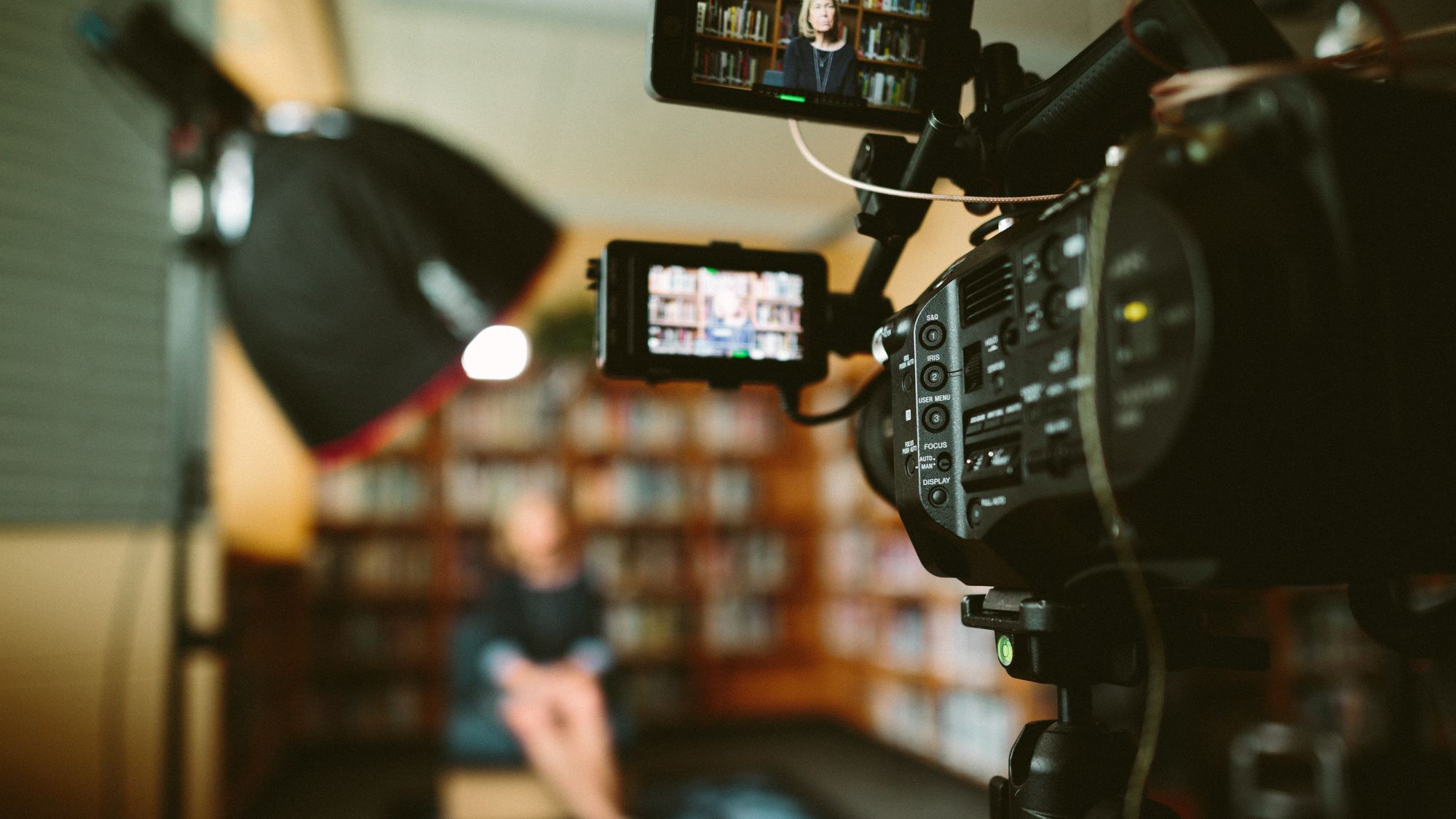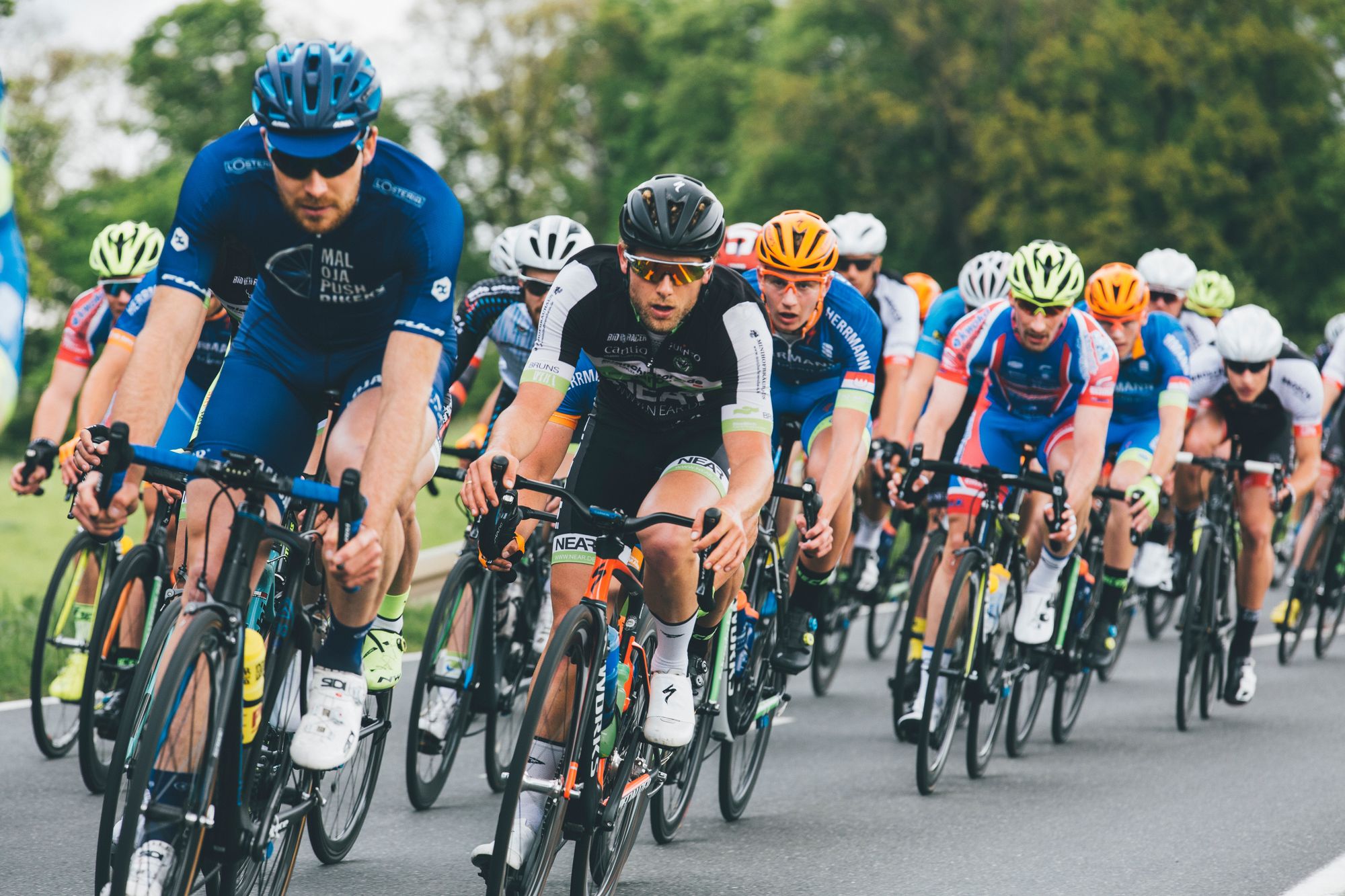 ---
---